Pizza belongs to the Italian cuisine and is very famous throughout the world for its yummy and cheesy taste. This bread pizza bites can be a perfect party starter or an appetizer if you are craving for something cheesy. This bread Pizza bites are made with bread slices instead of pizza base and tastes equally good. This recipe is a must try for all pizza lovers out there.
Introduction
This yummy recipe is made by applying cheese spread and pizza sauces(Recipe link- Pizza sauce recipe ) on bread slices and further adding veggies and cheese cubes to it. They are baked well until they turn crisp and the cheese melts. Further they are seasoned with Italian herbs. They tastes best with cold drink and can be a perfect appetizer option for your family. This bread pizza bites are my personal favourite and hope it turns out to be your favourite too. So please go ahead and try this yummy recipe of ours and please don't forget to share your reviews in the comments section below.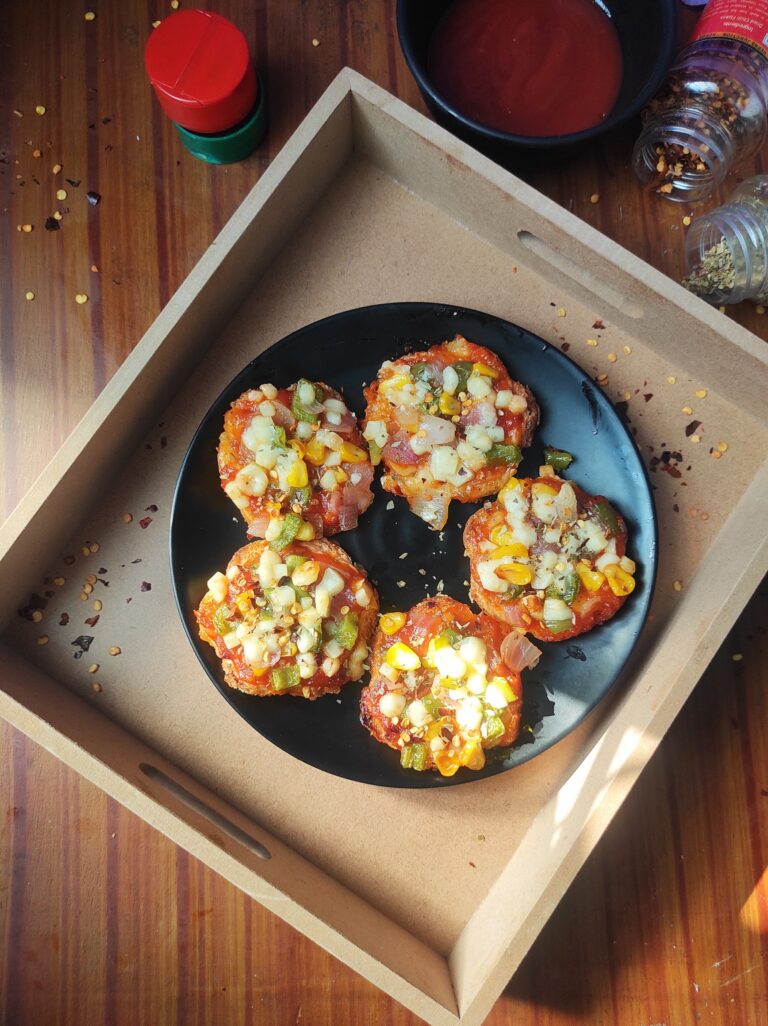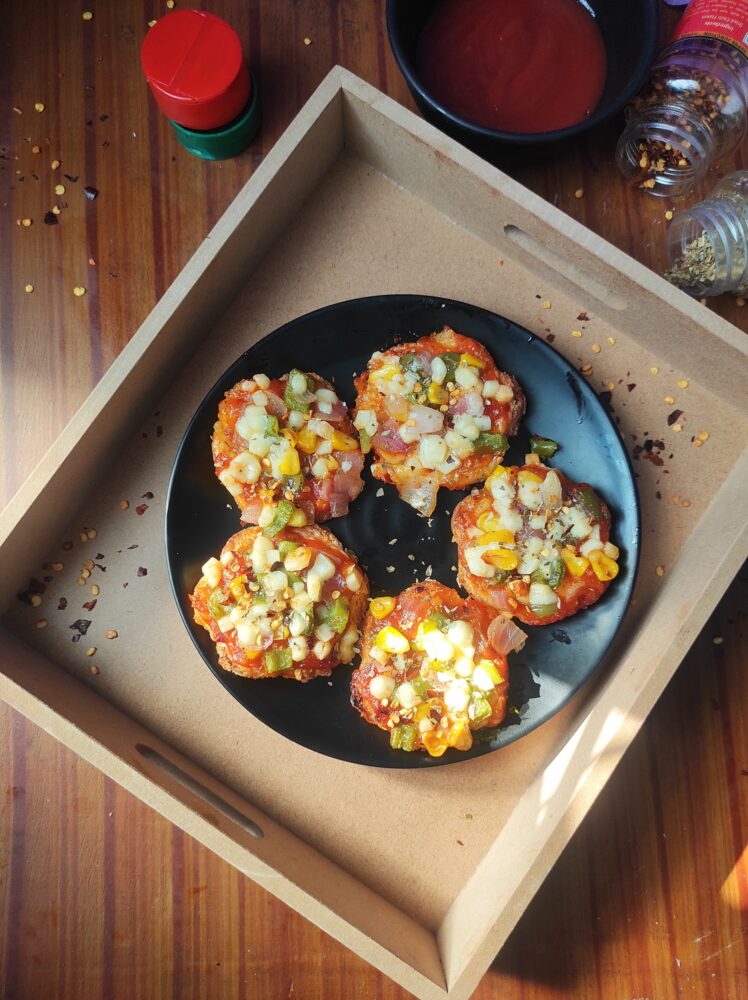 More Italian recipe
Ingredients
Bread slices: 12 slices
Pizza sauce: 6 to 7 tablespoon
Cheese spread- 6 to 7 tablespoon
Cheese- 3 to 4 cubes
Onion- 1/2 cup
Capsicum- 1/2 cup
Sweet corn- 1/2 cup
Chilli flakes- 1 tablespoon
Oregano – 1 tablespoon
Black pepper- 1/2 tablespoon
Salt- as per taste.
Oil- 2 tablespoon
Step by step recipe with images
Tossing the veggies: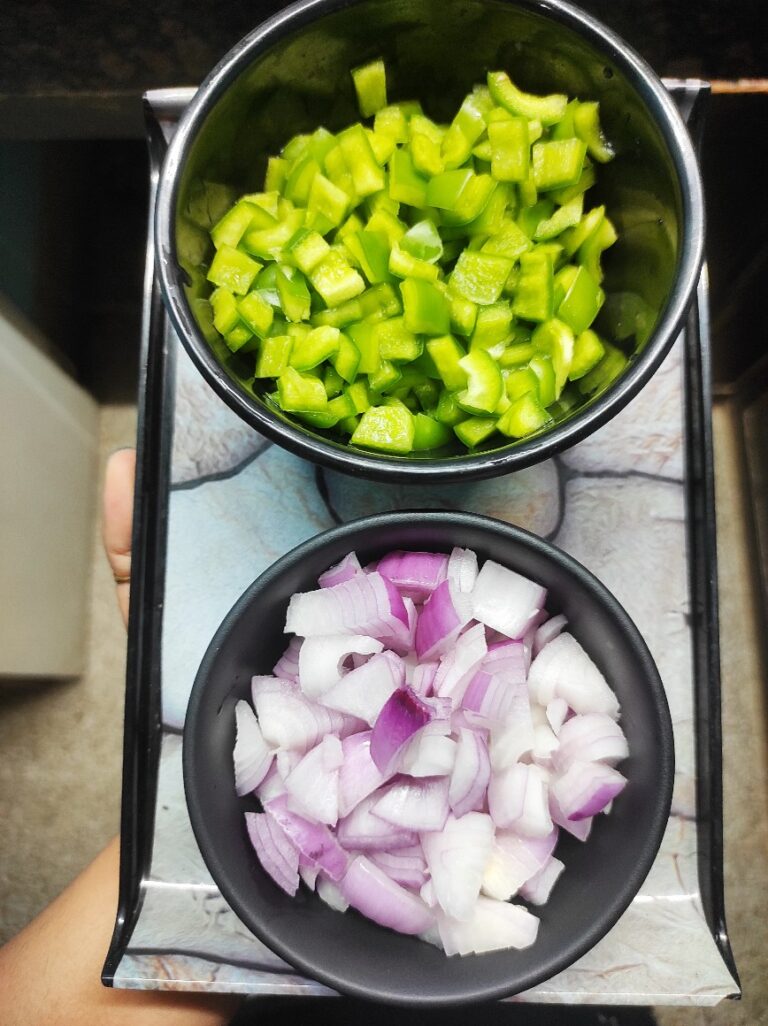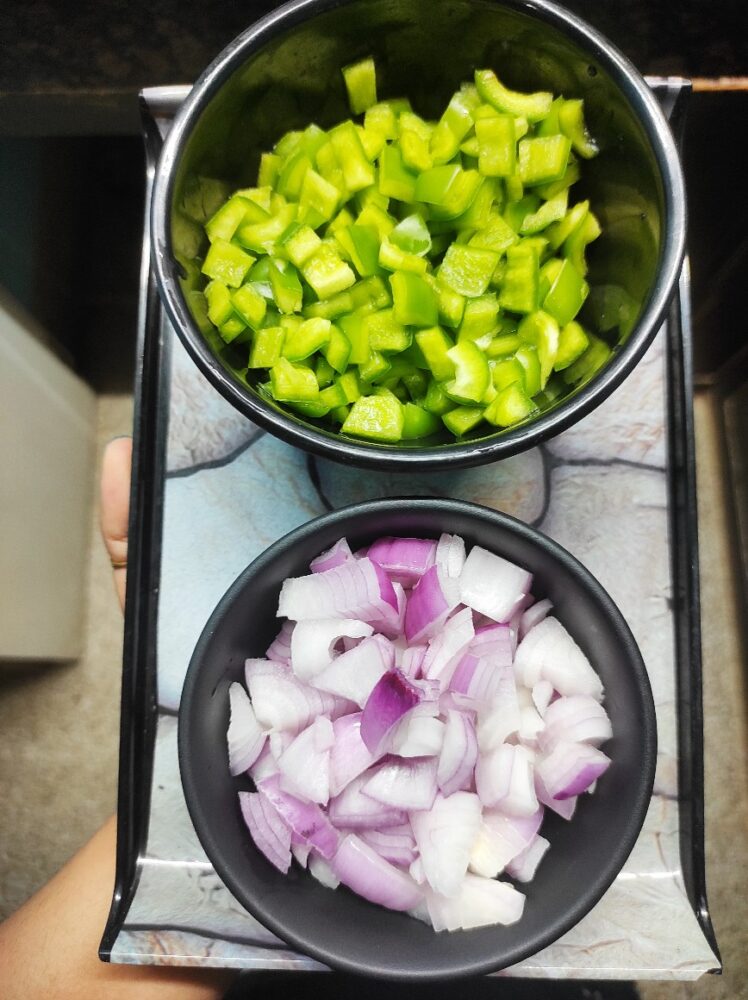 1) Finely dice the onions and capsicum.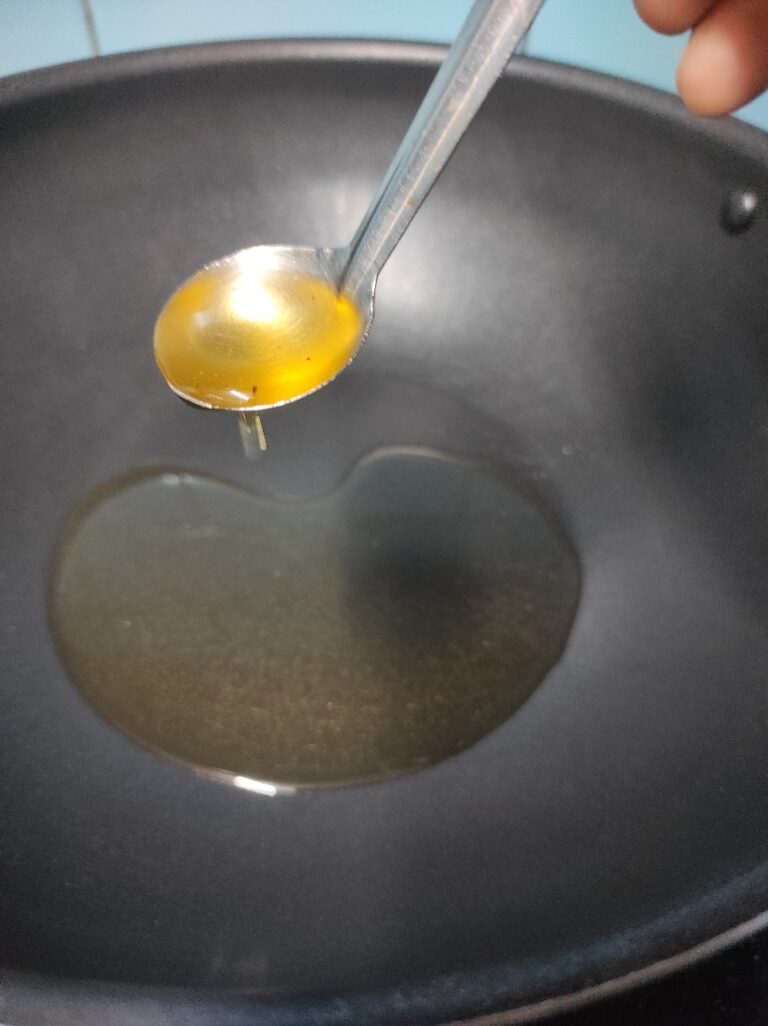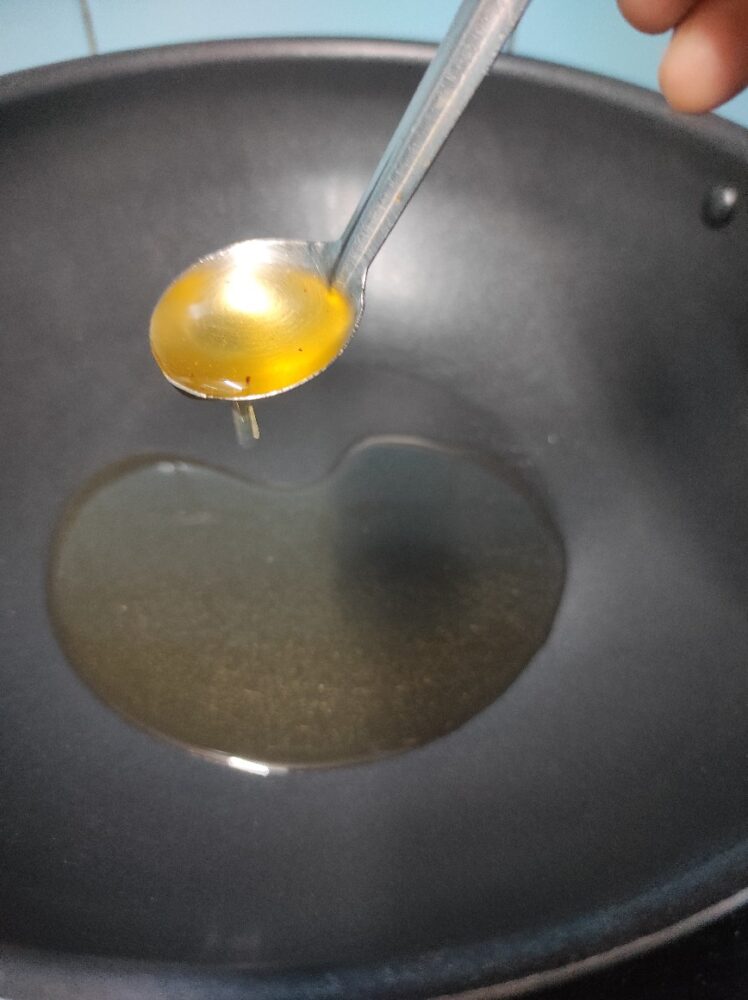 2) Now heat a pan with 2 tablespoon of oil.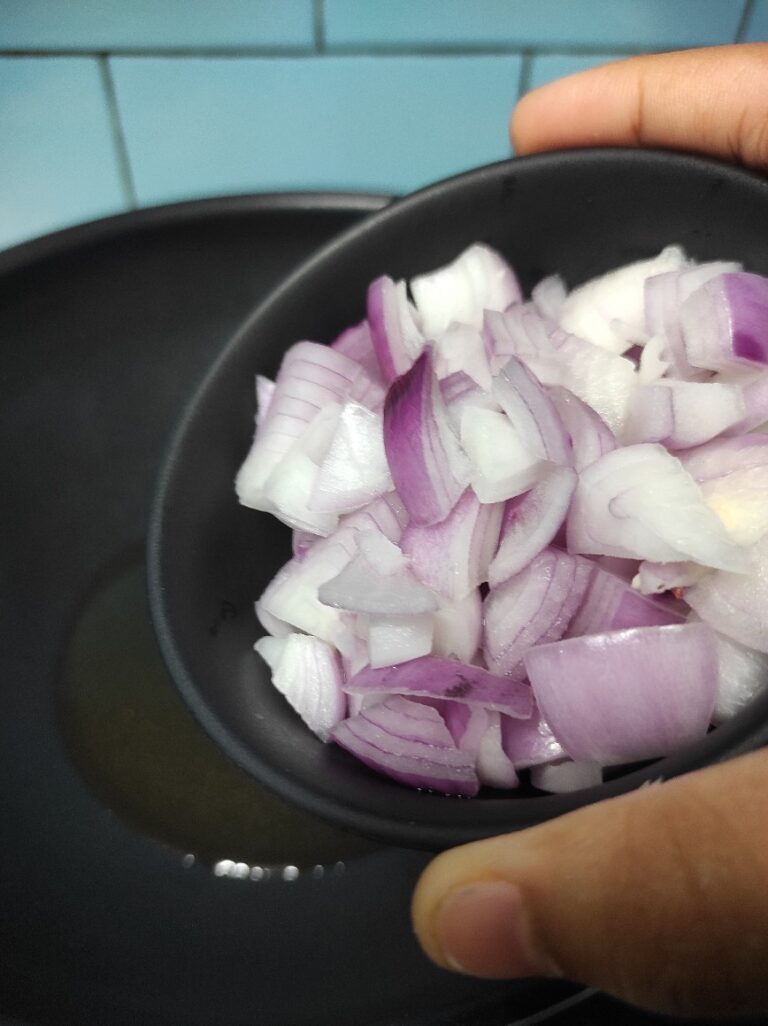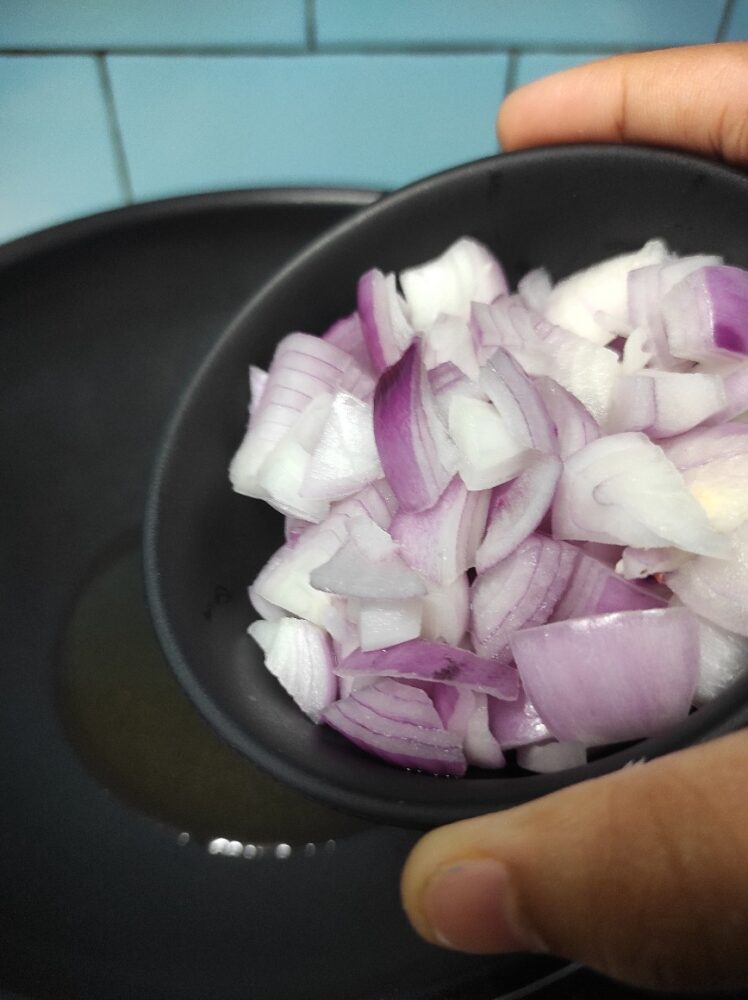 3) Add the diced onions in it.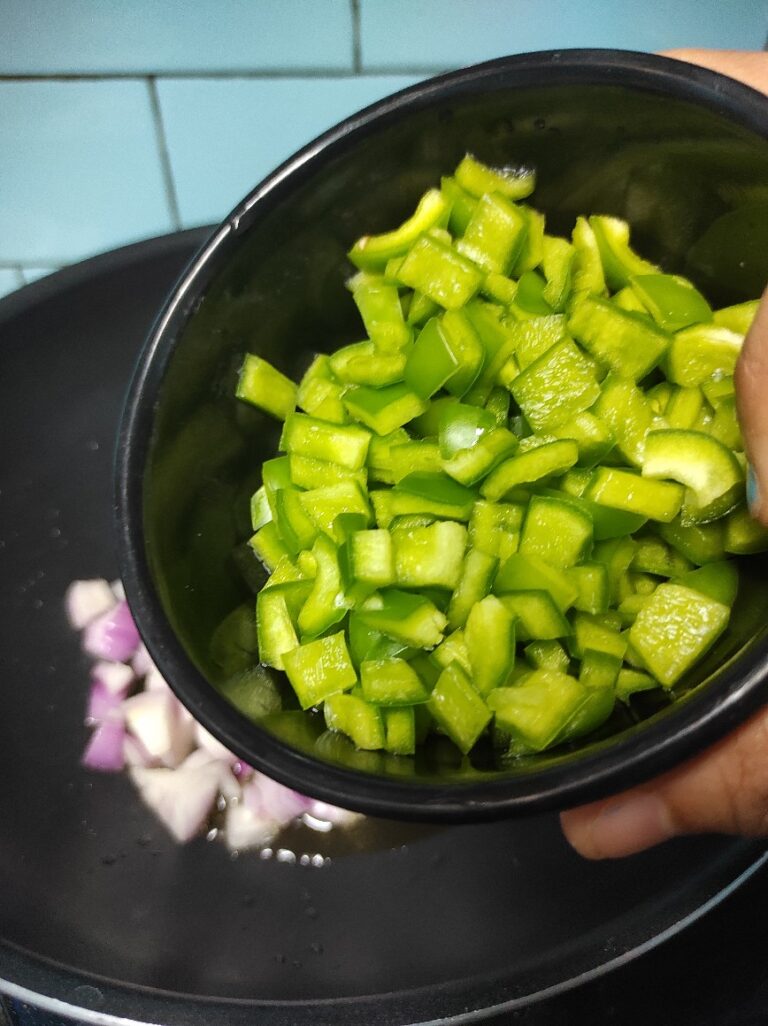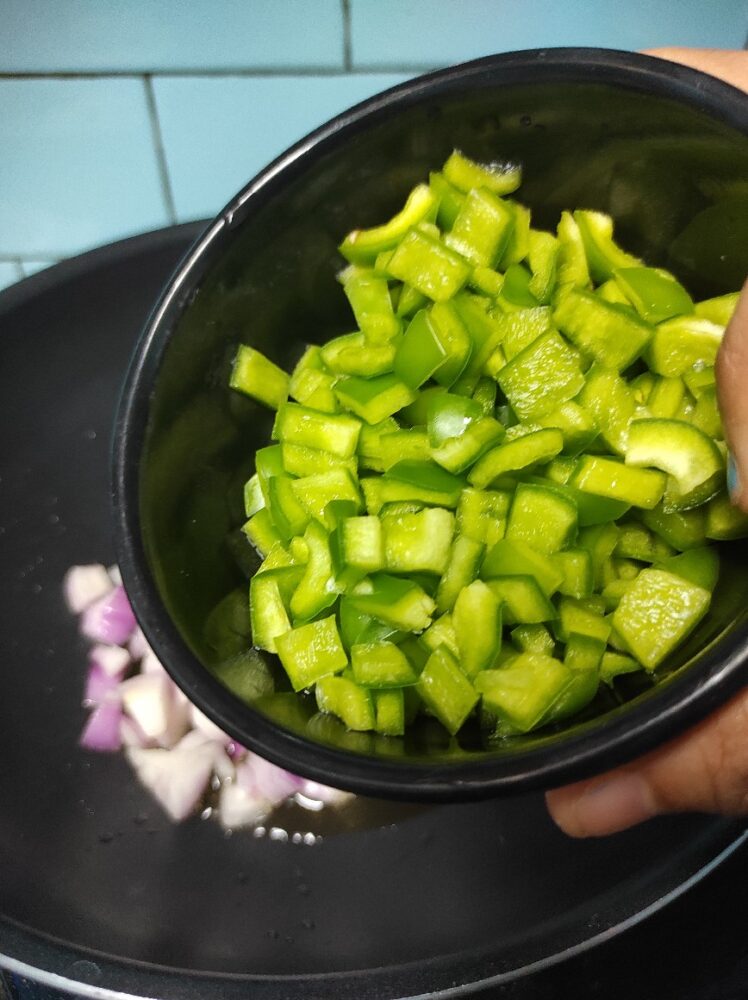 4) Add the diced capsicum in it. Keep the flame at medium high.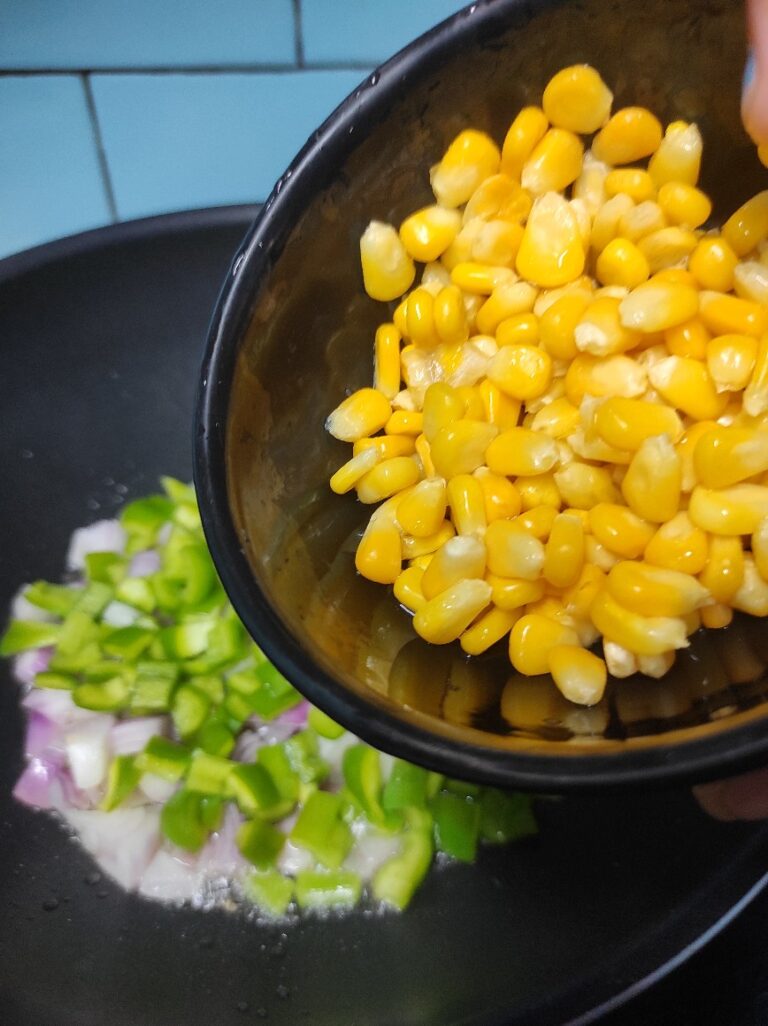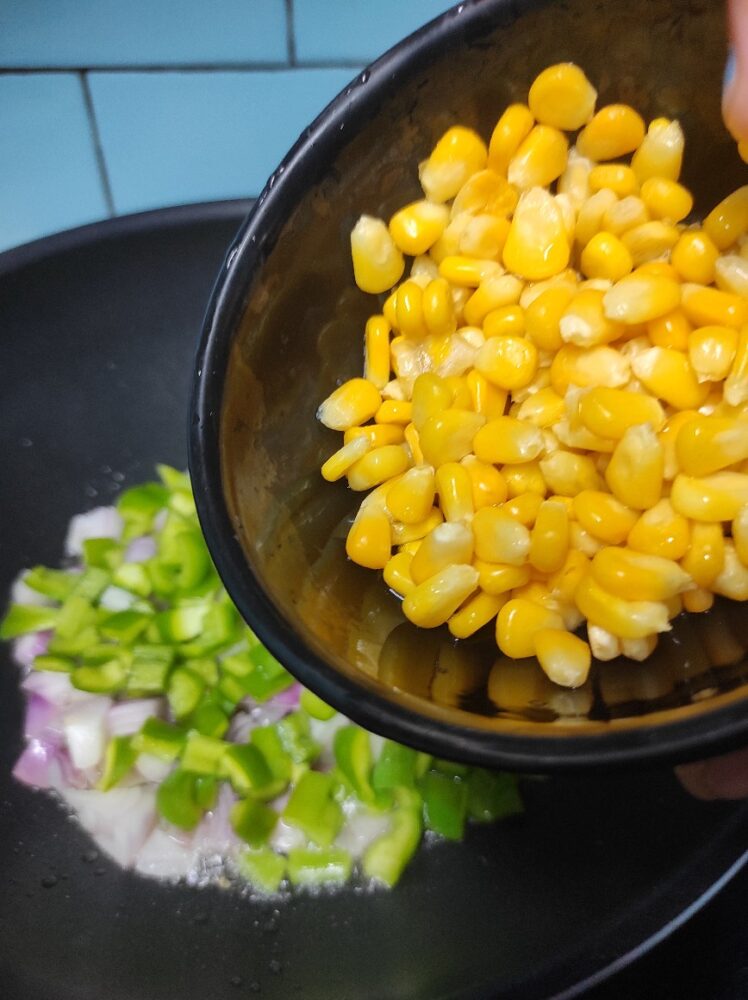 5) Finally add sweet corn in it.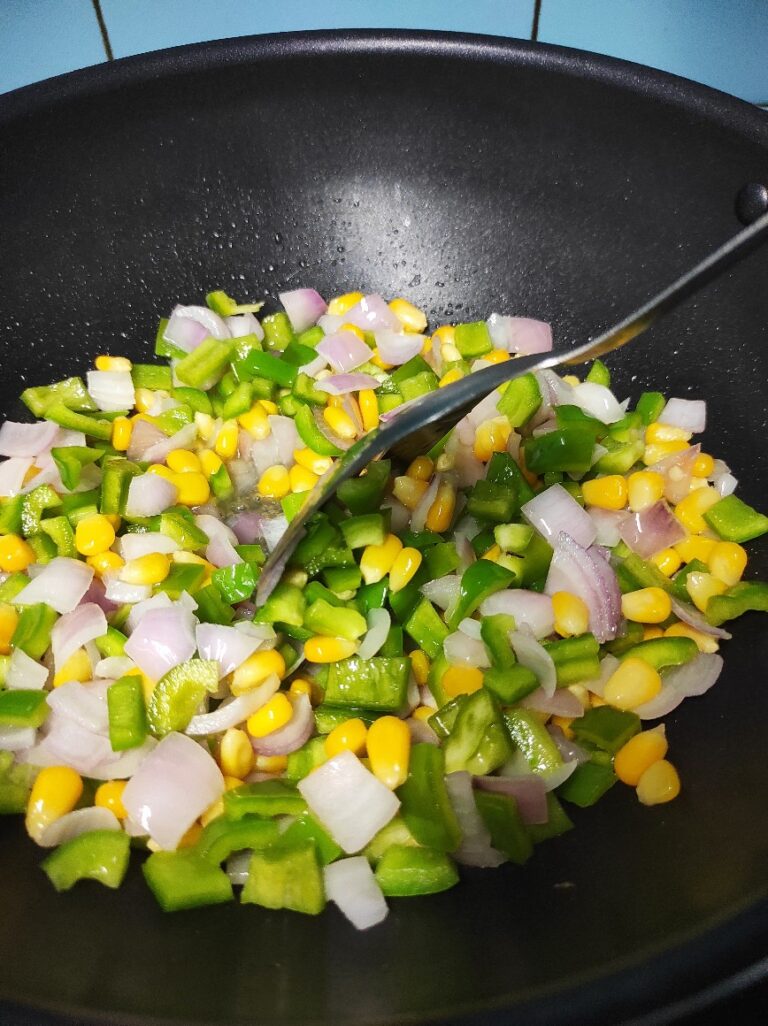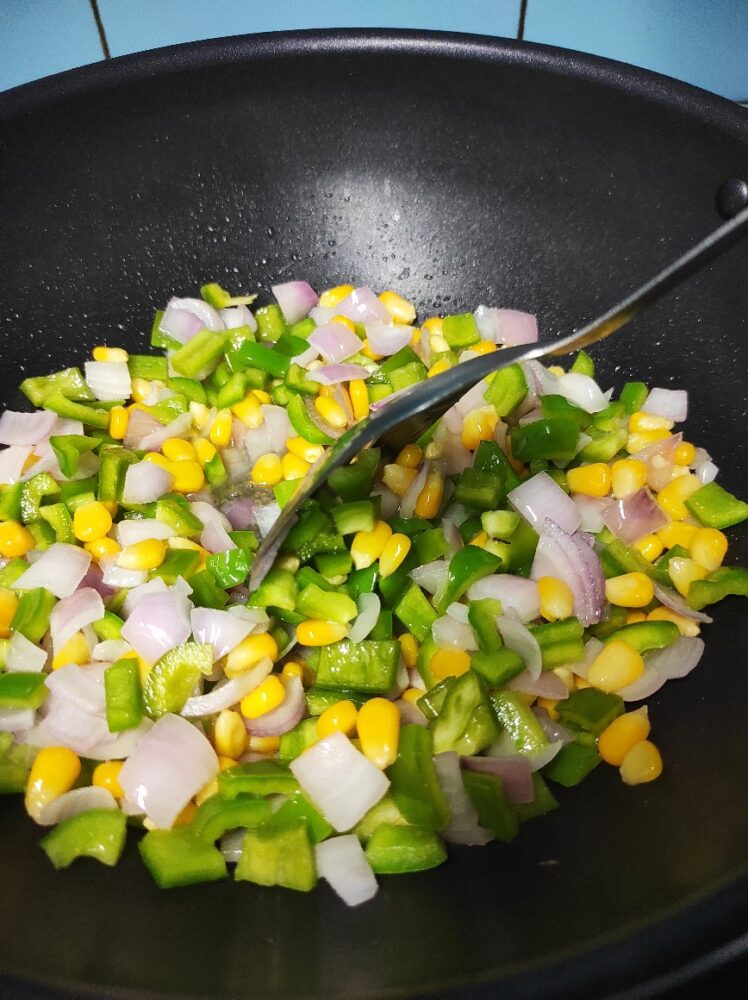 6) Toss it for half a minute.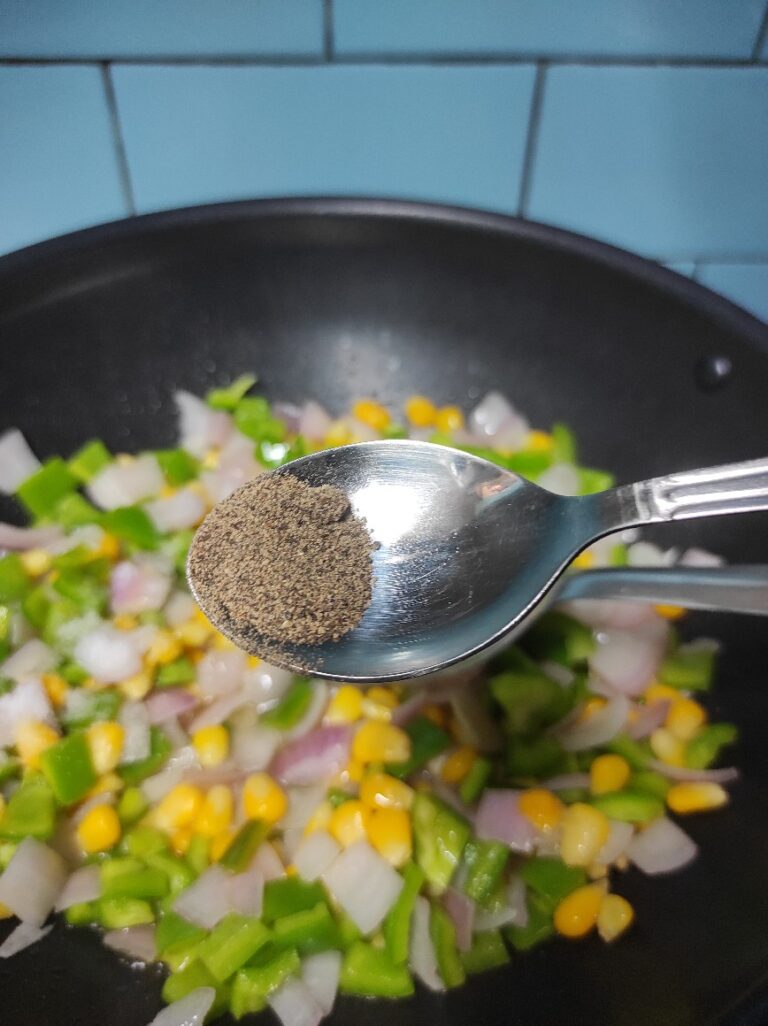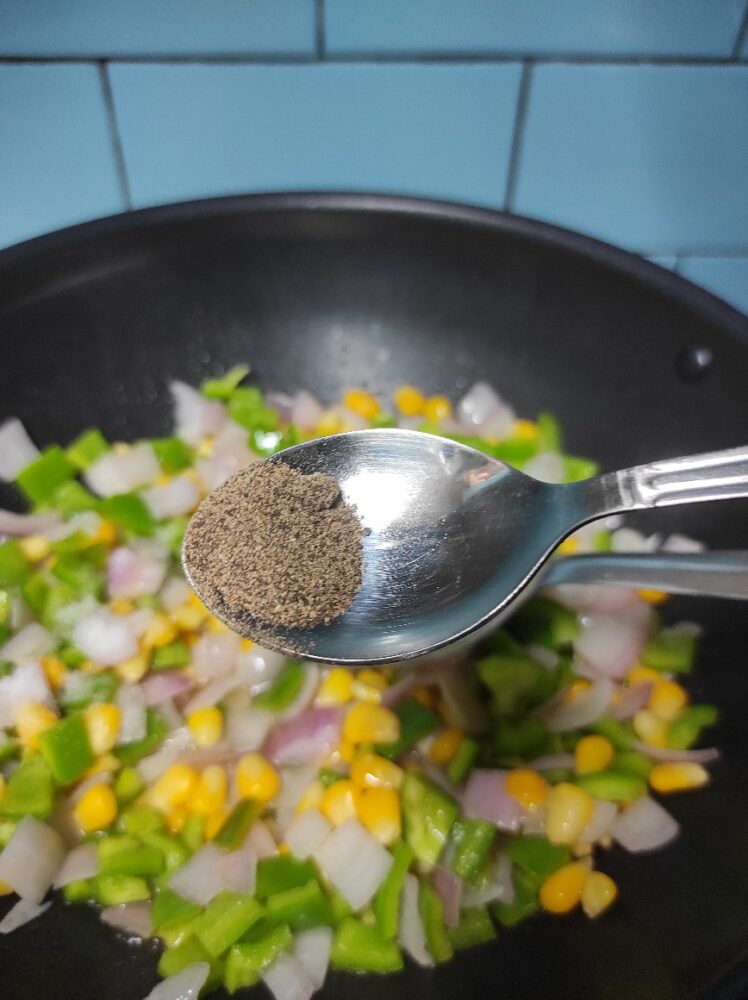 7) Season it with black pepper.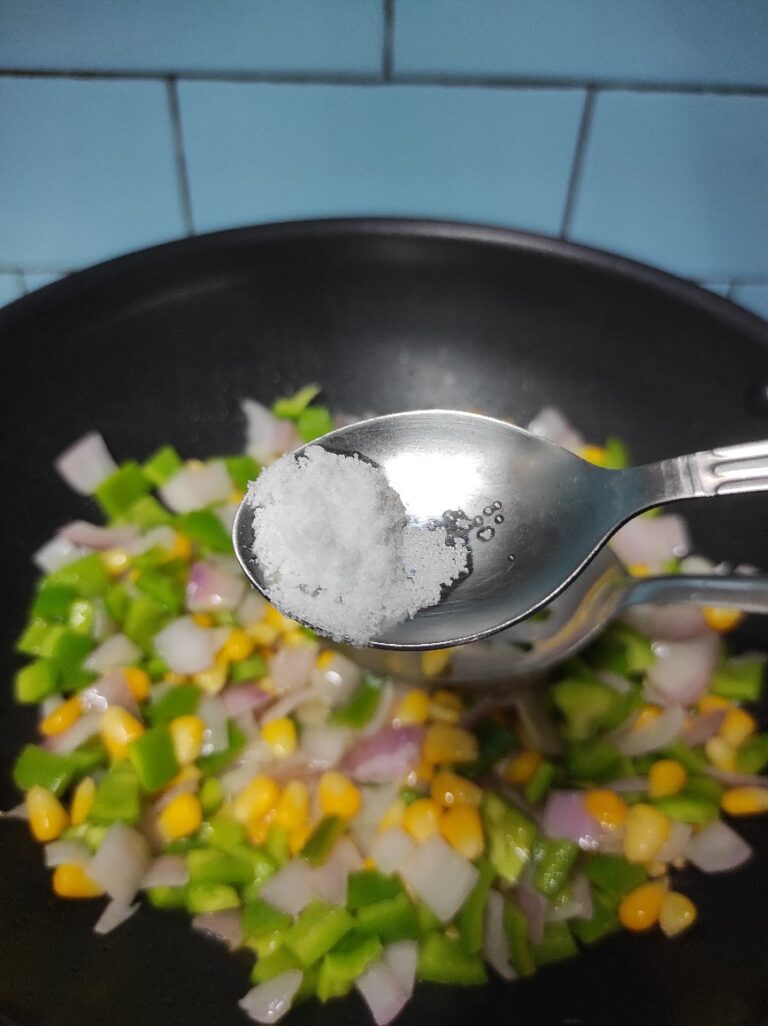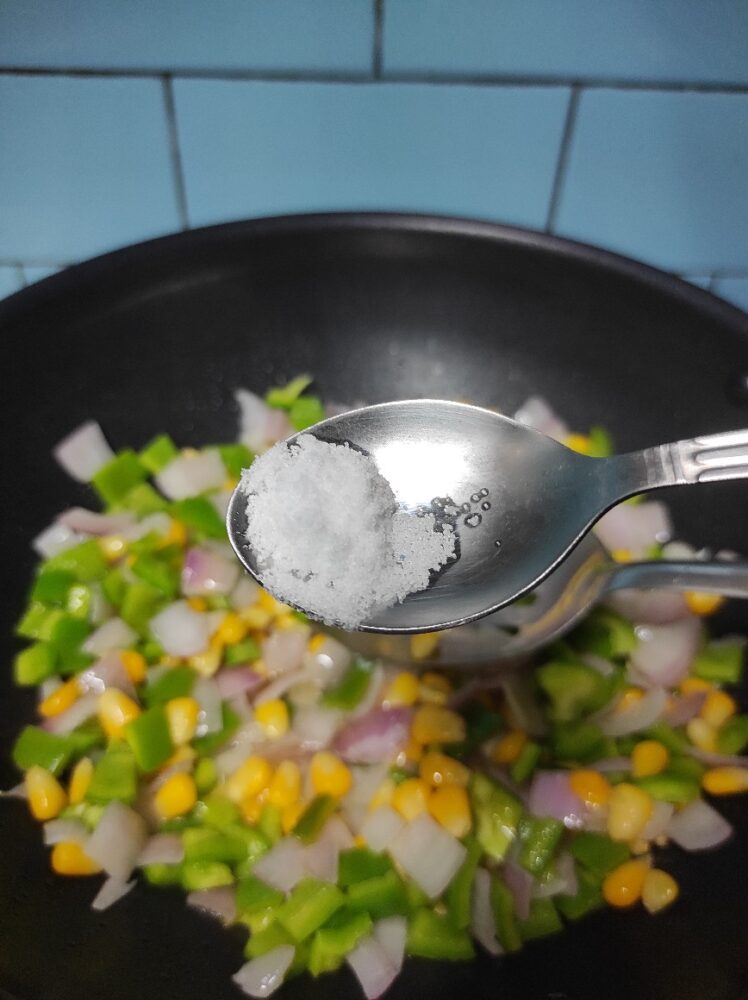 8) Add salt as per taste.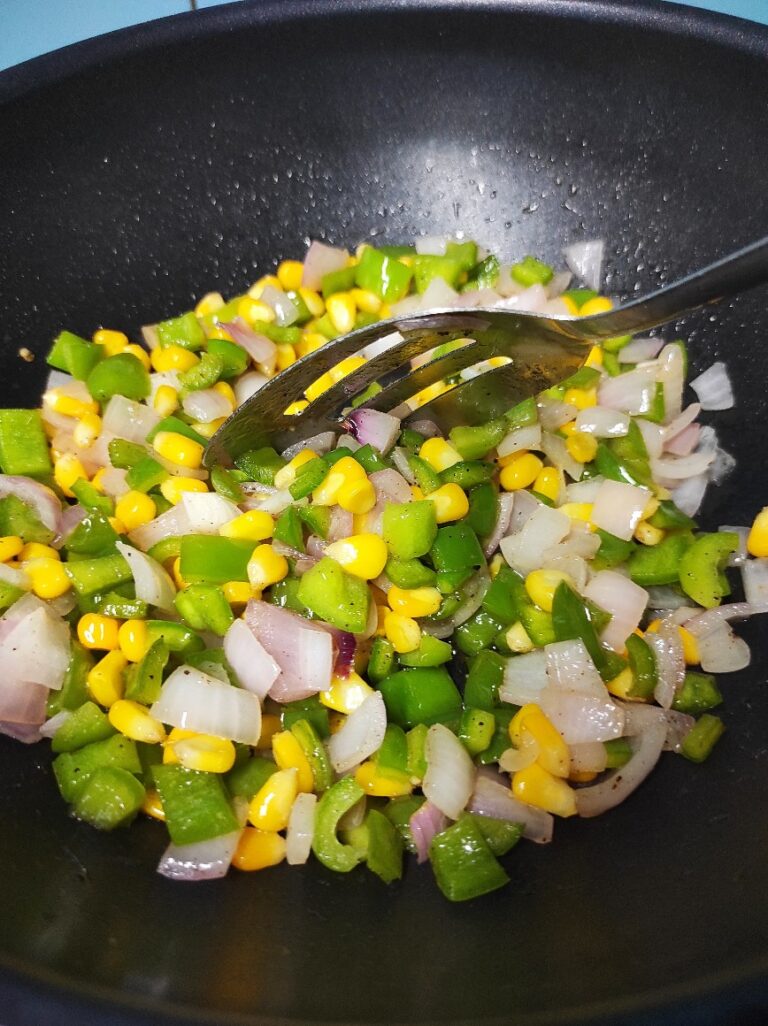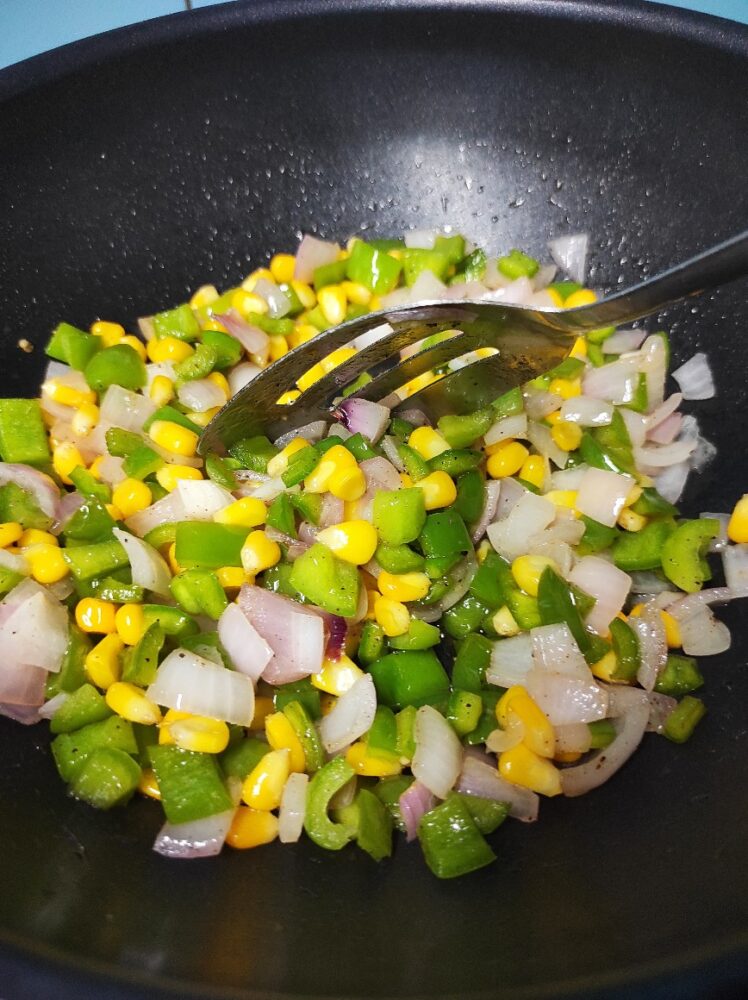 9) Toss it for a minute and turn off the flame. The veggies should not turn soggy . They should remain crisp.
Shaping the pizza bites: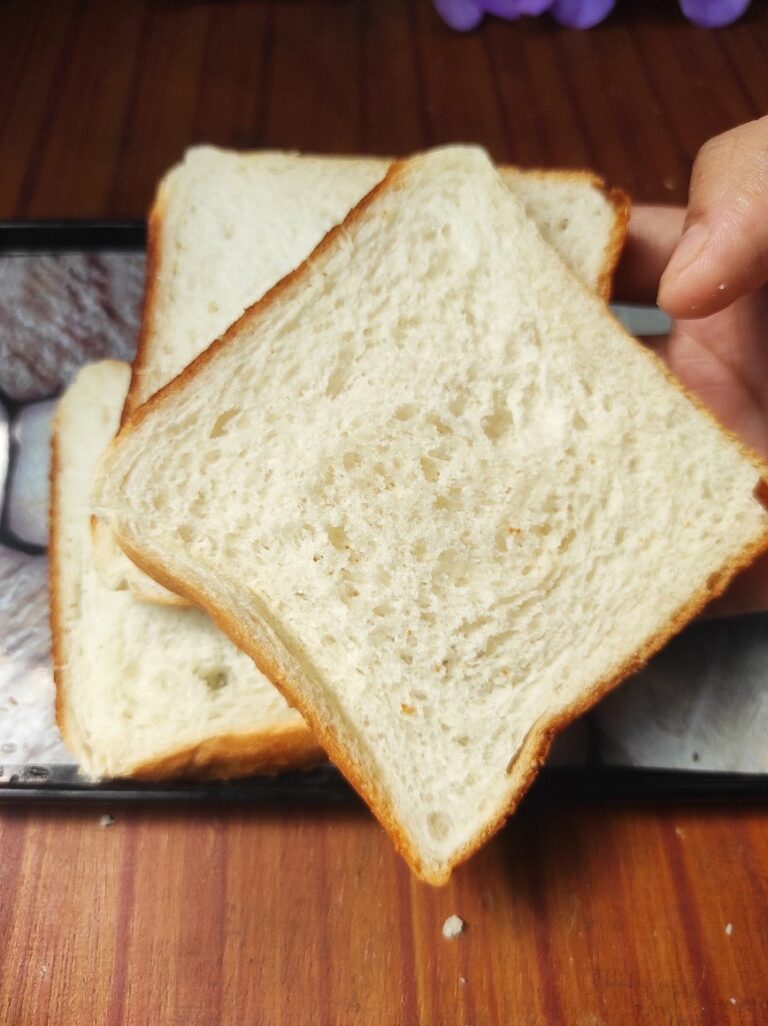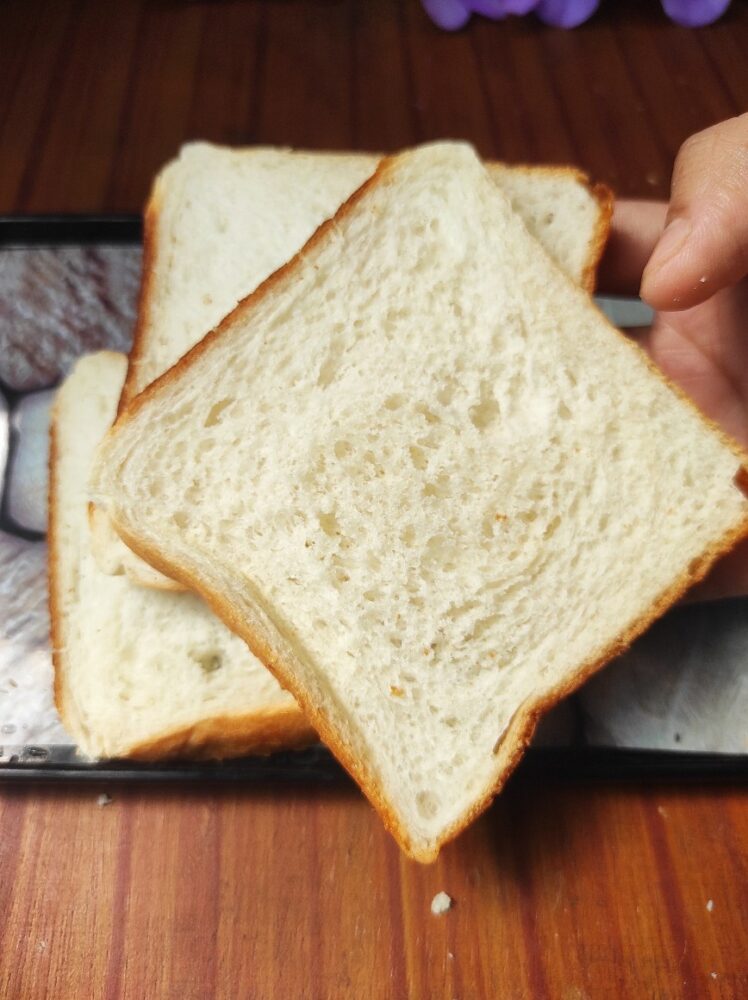 1) Take a bread slice and place it on a tray or plate.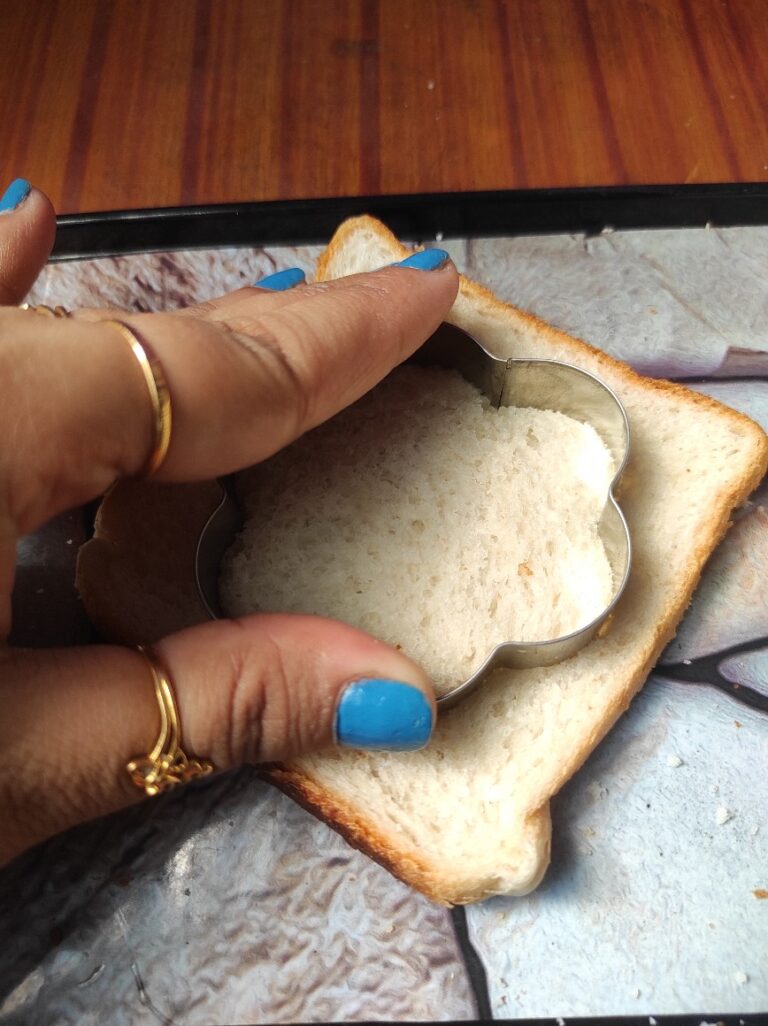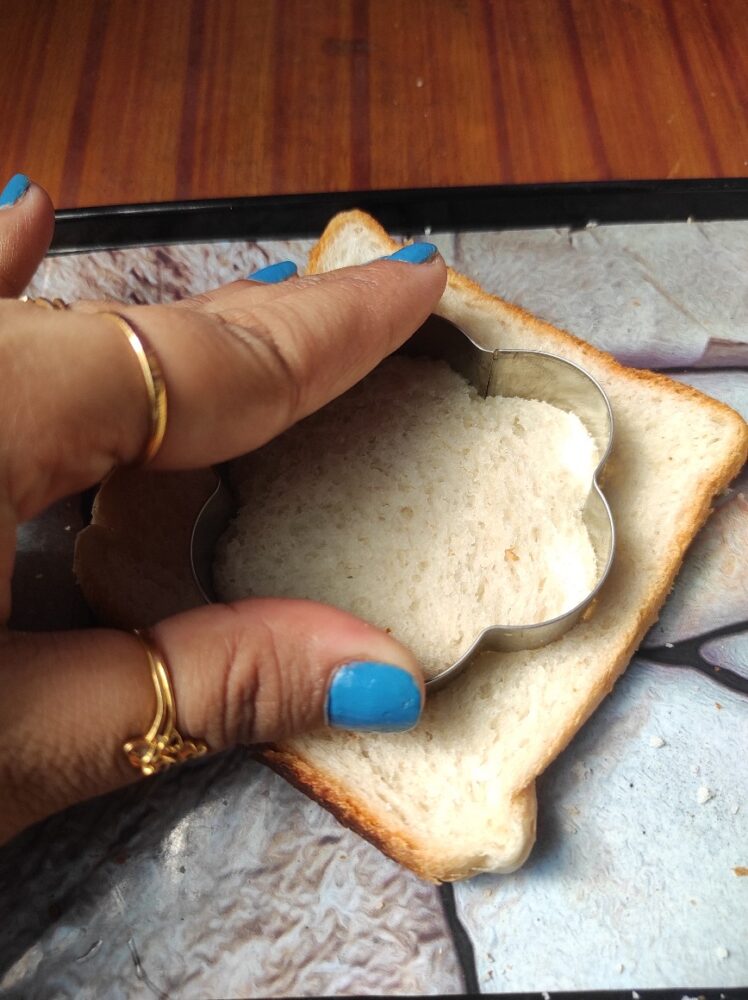 2) Press it with the help of a cutter to get desired shape.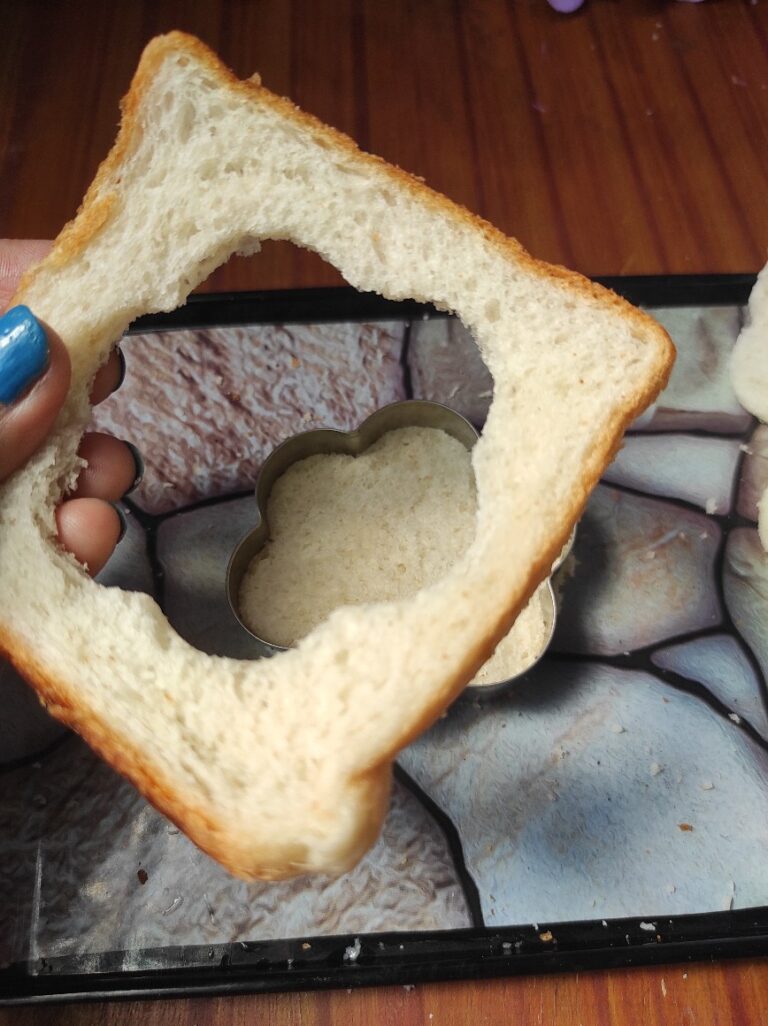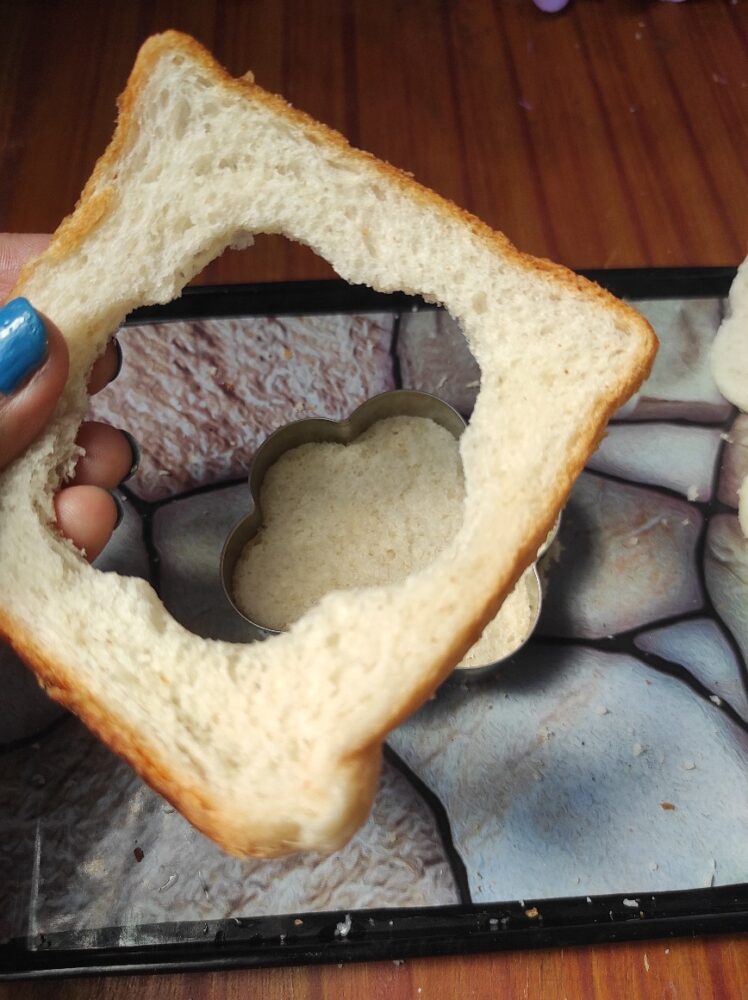 3) Once done remove the excess.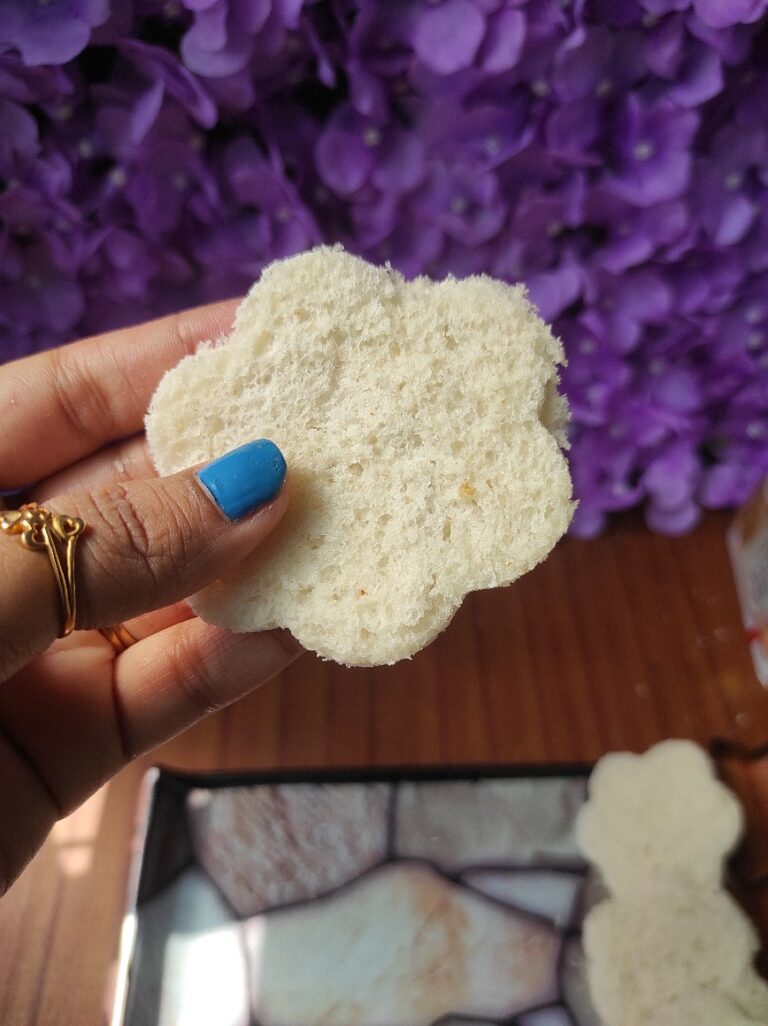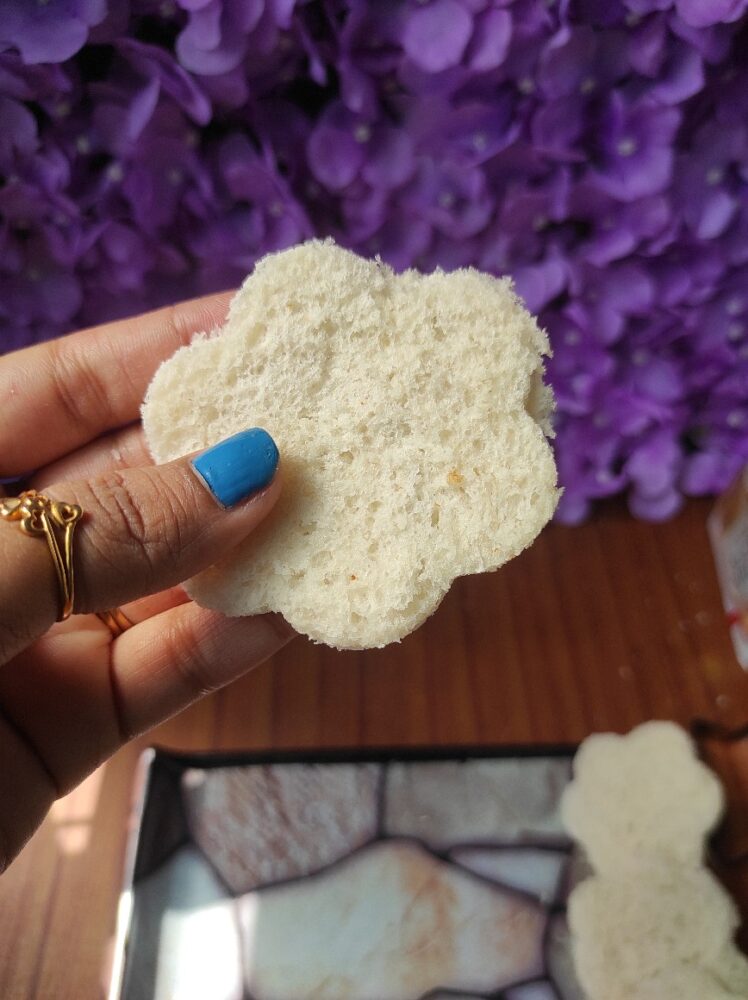 4) Your bread base is ready to be assembled. Repeat the same with the remaining batches.
Assembling the pizza: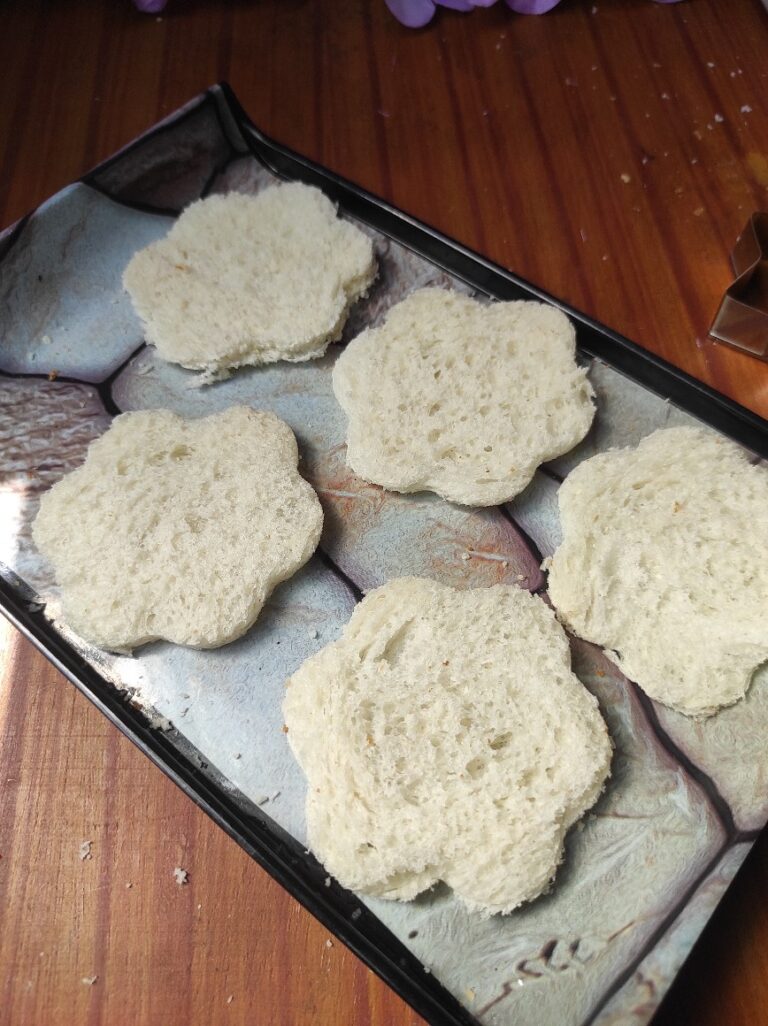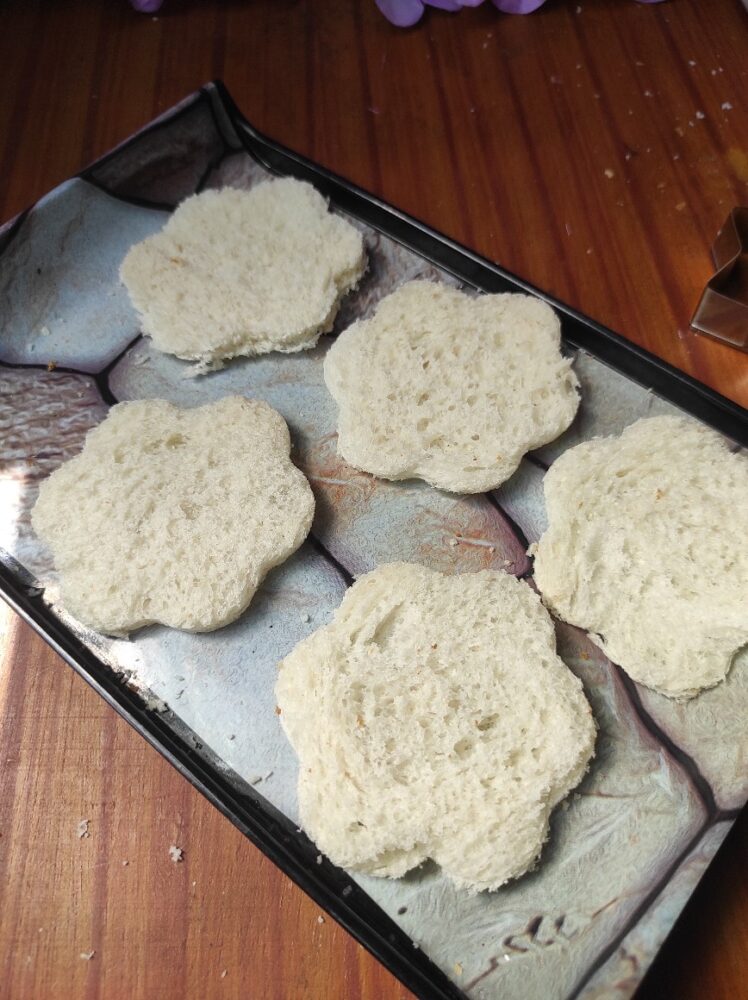 1) Now take the bread base one by one.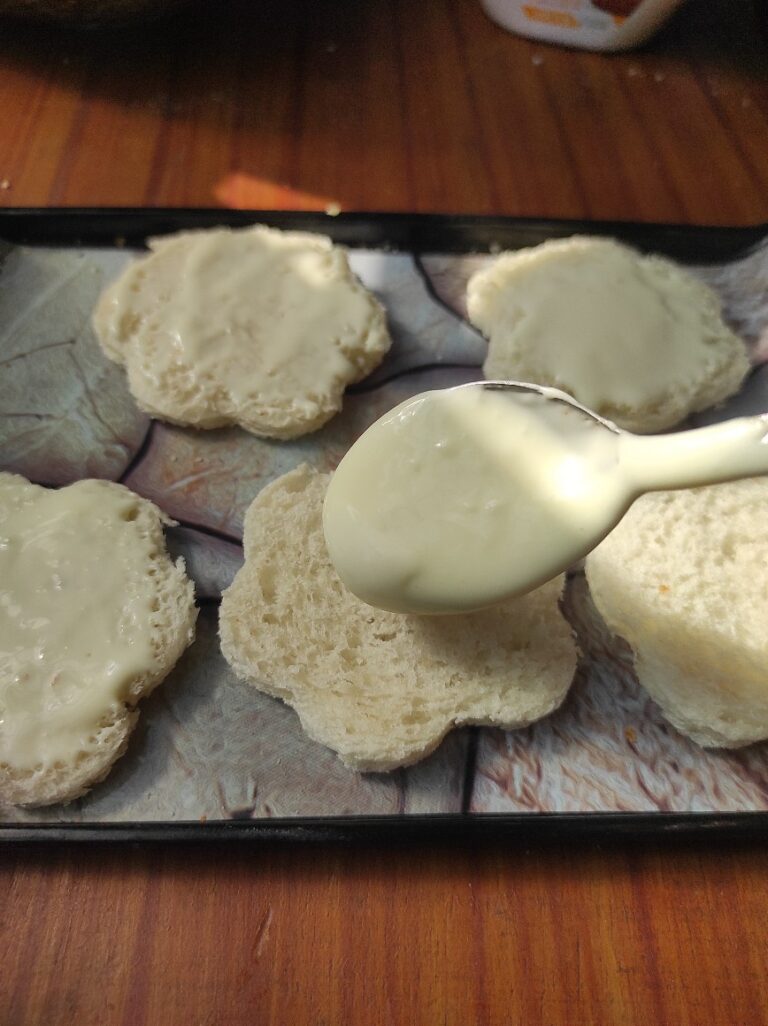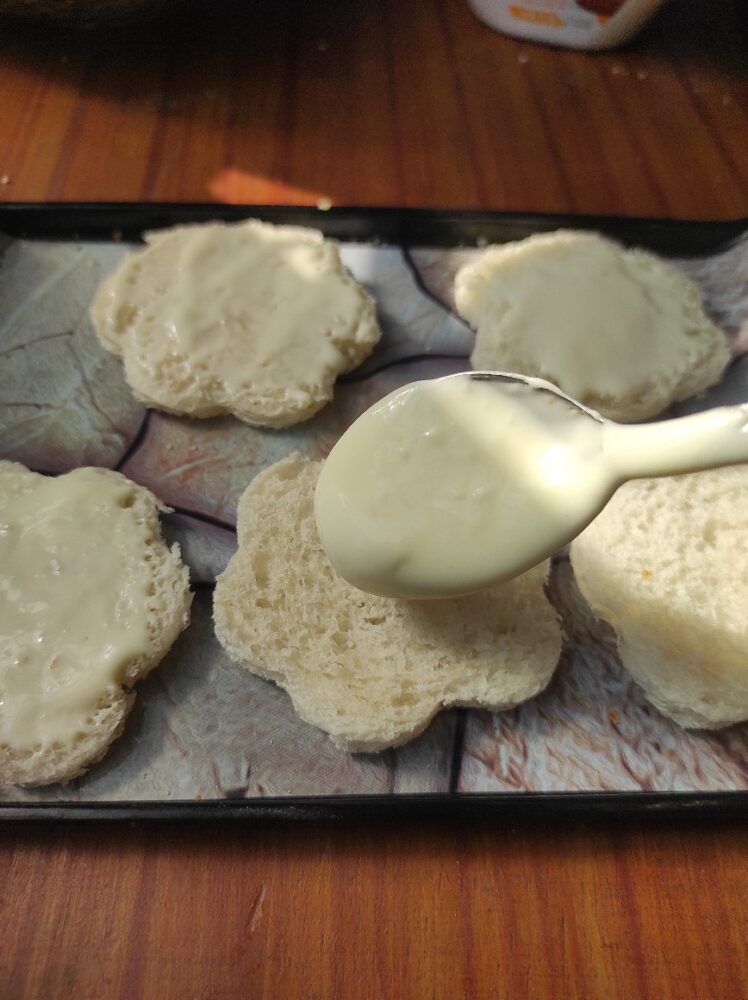 2) Apply 1/2 tablespoon of cheese spread in it.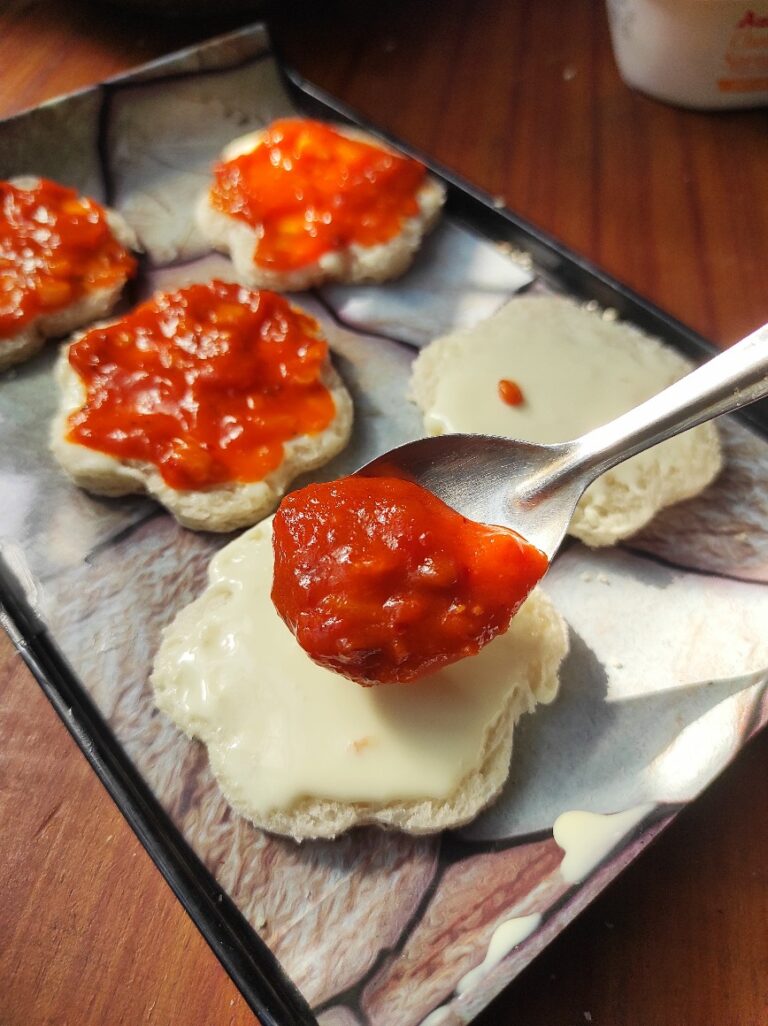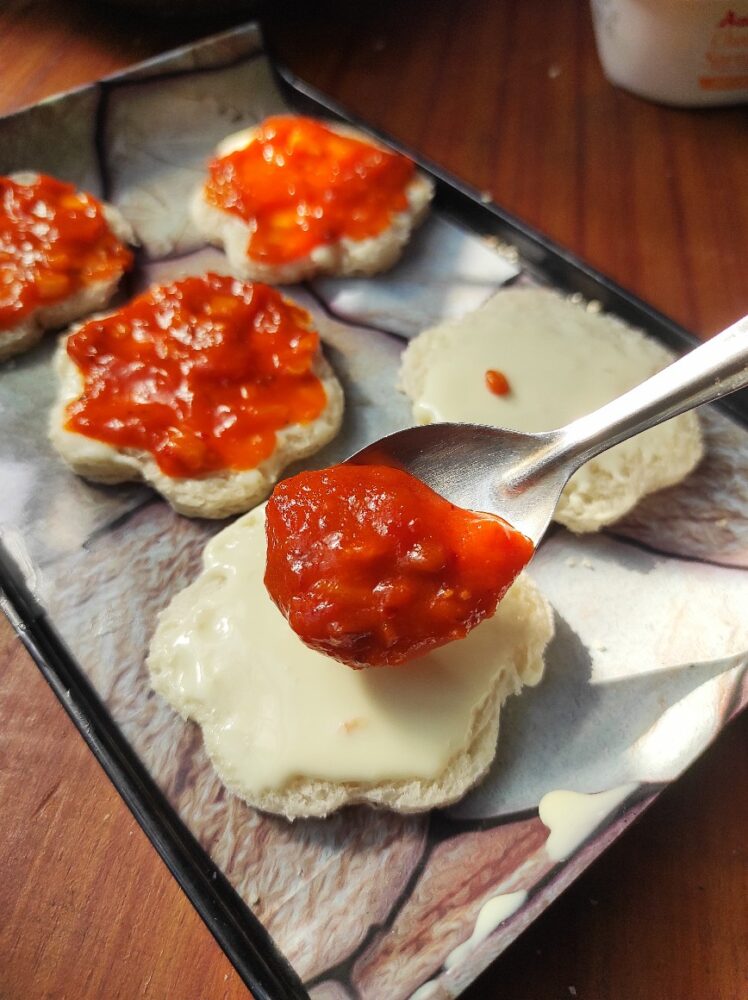 3) Apply 1/2 tablespoon of pizza sauce in it.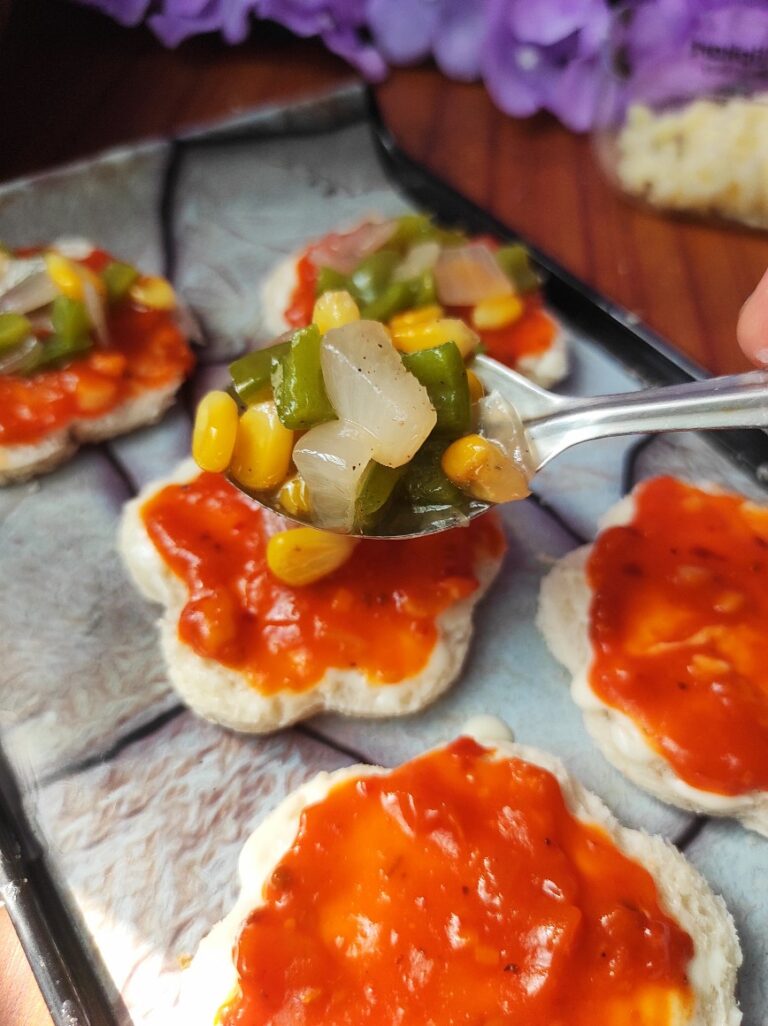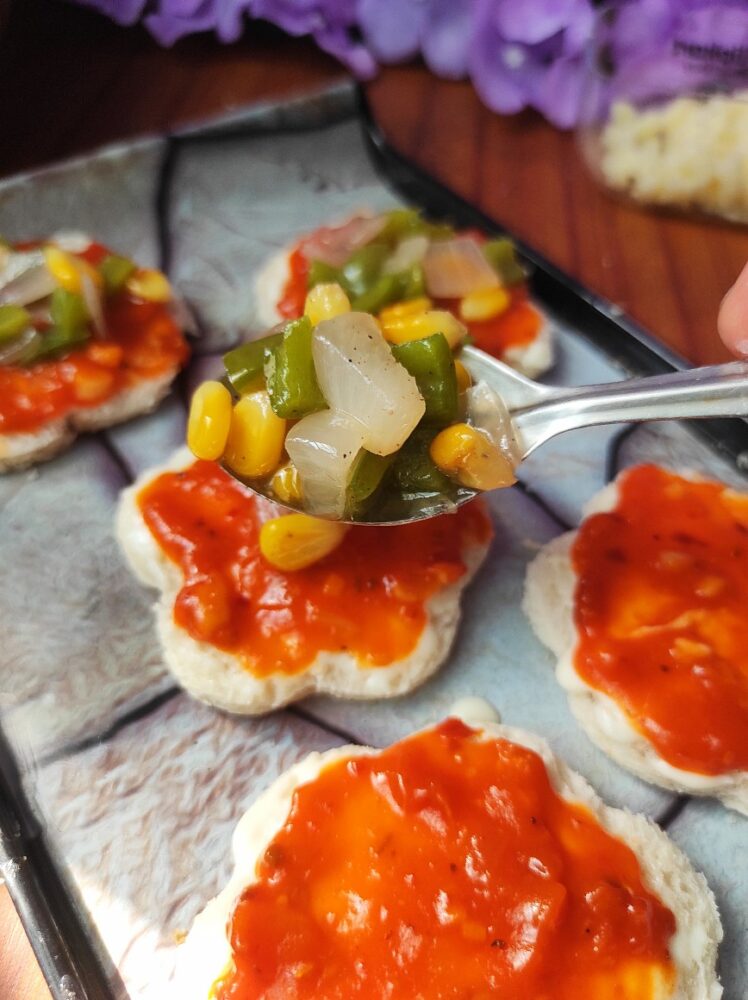 4) Add the tossed veggies to it.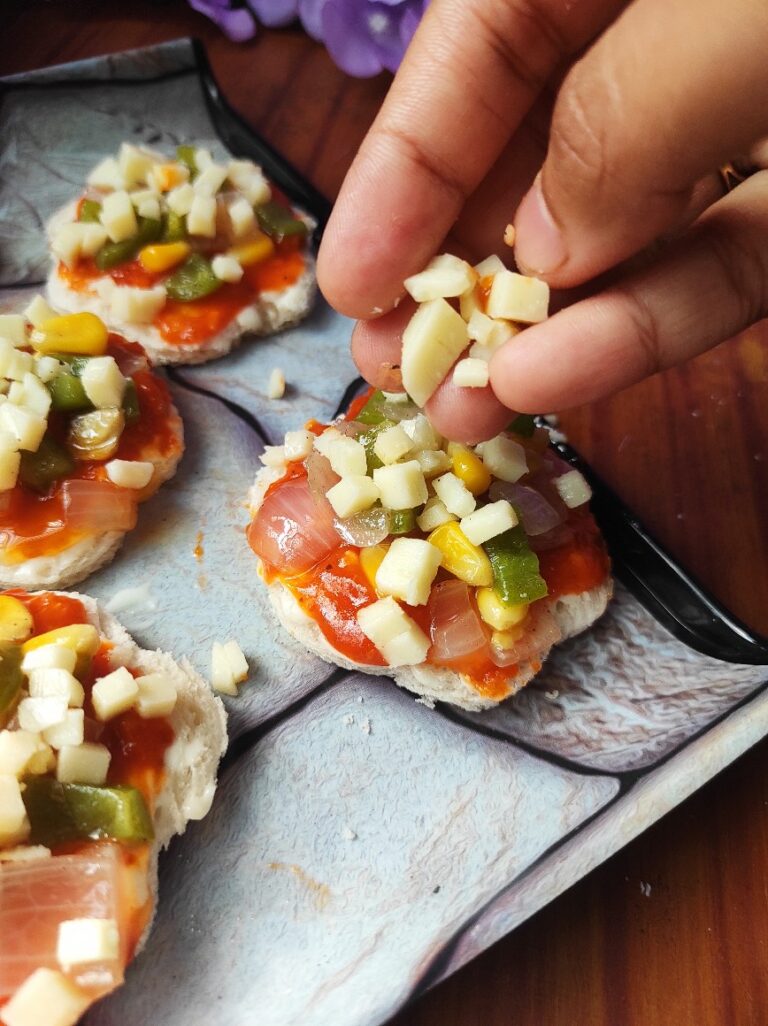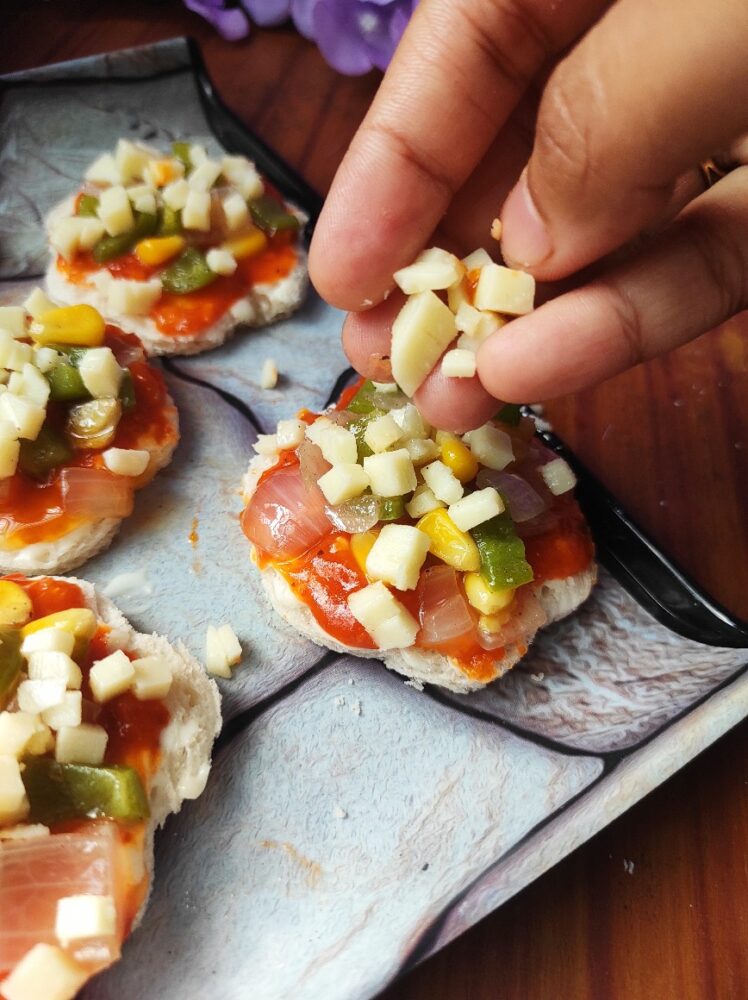 5) Lastly top it with chopped cheese.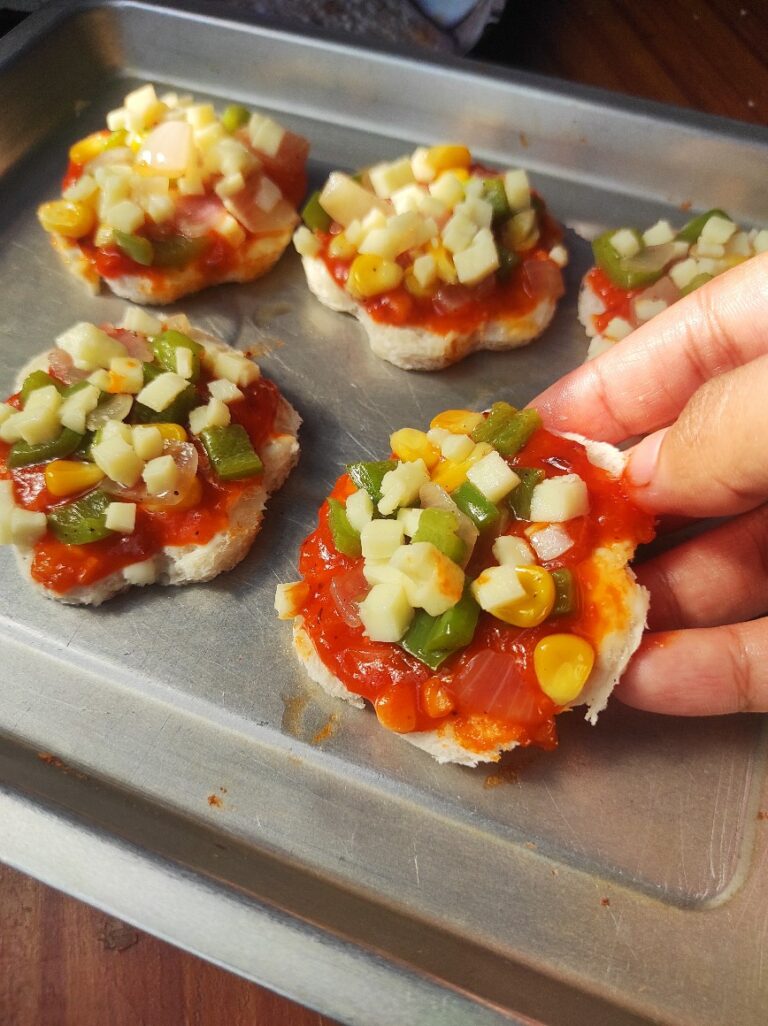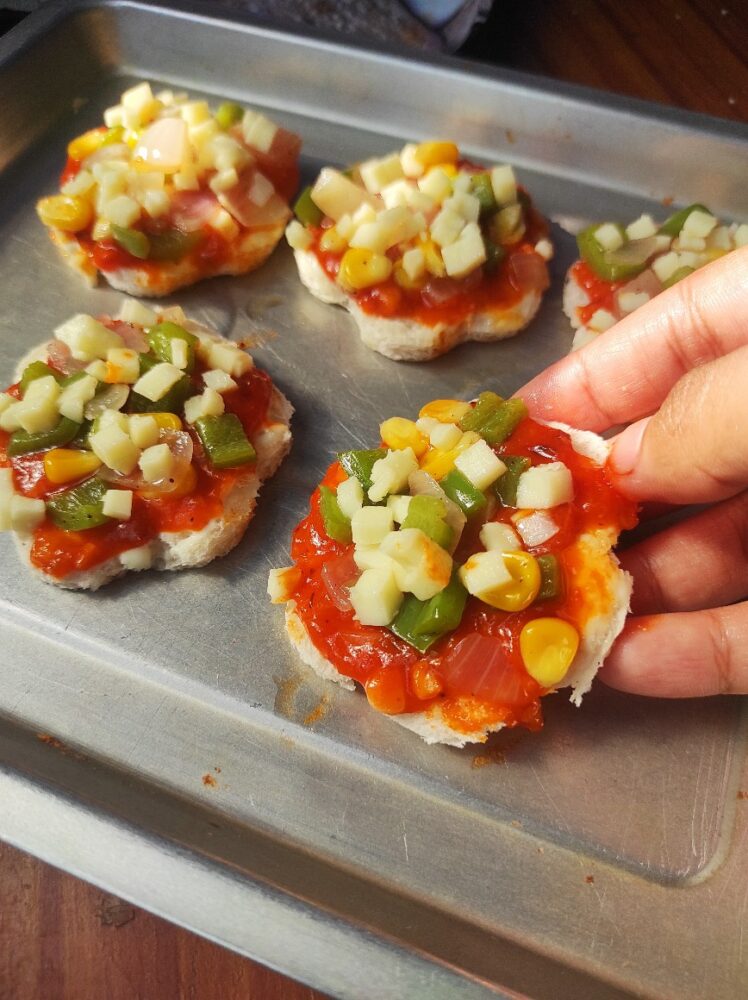 6) Transfer them to the baking tray.
Baking the pizza: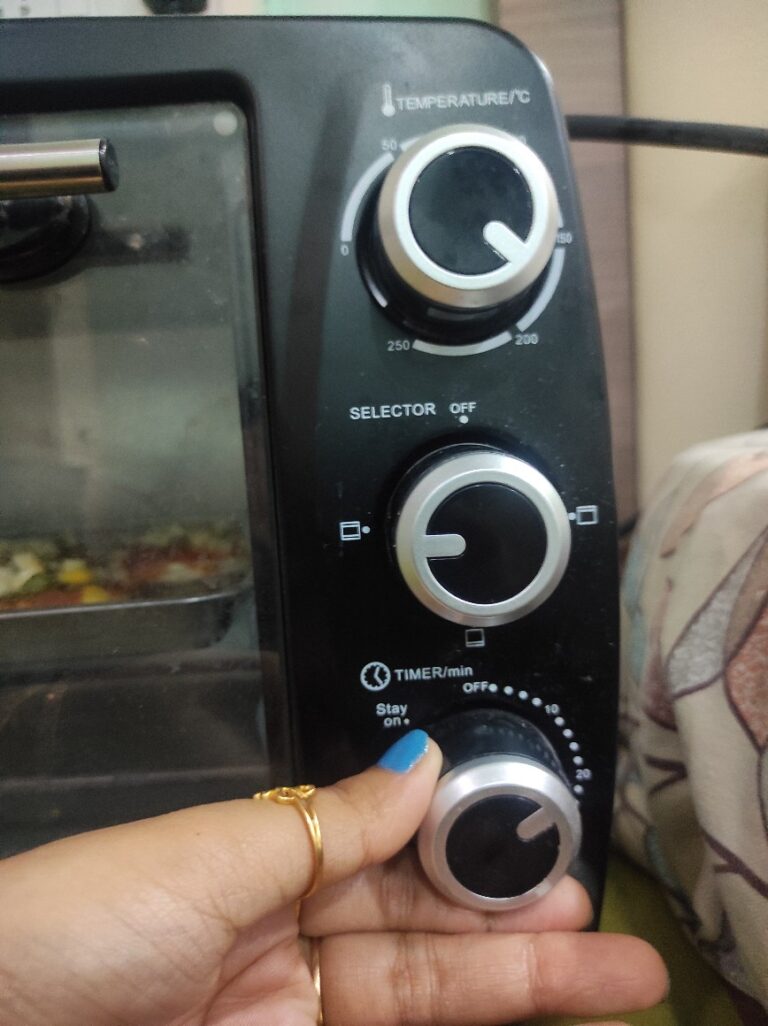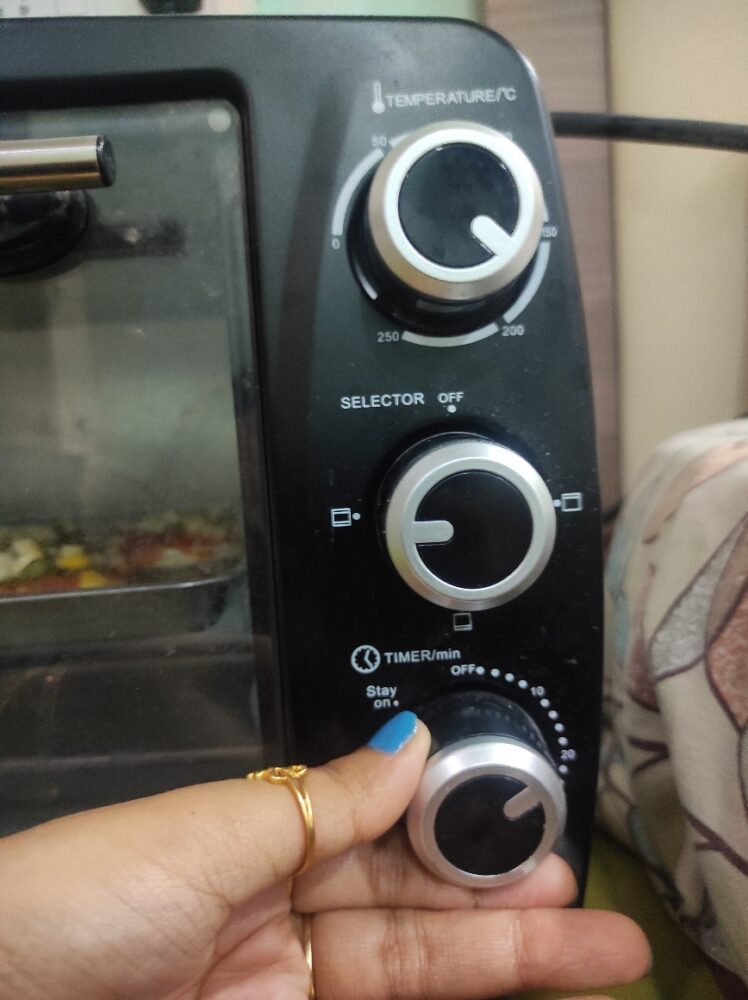 1) Bake the pizza at 180 degrees for 15 minutes OTG. You can even bake it using a covered pan until the cheese melts. Keep the flame at low.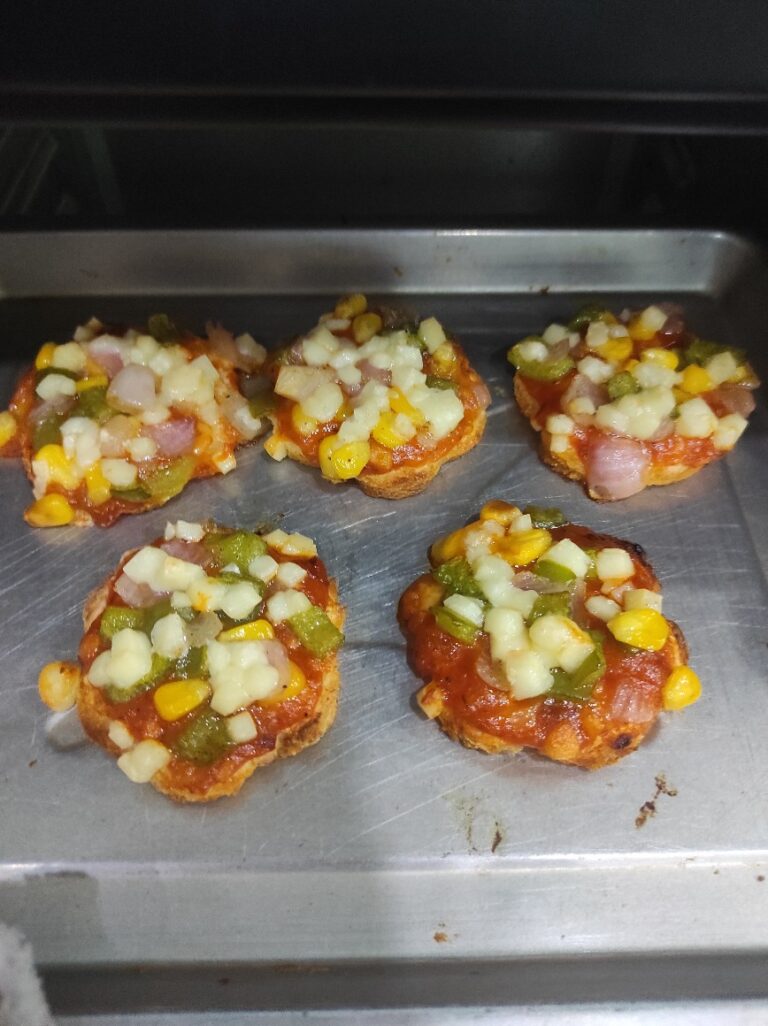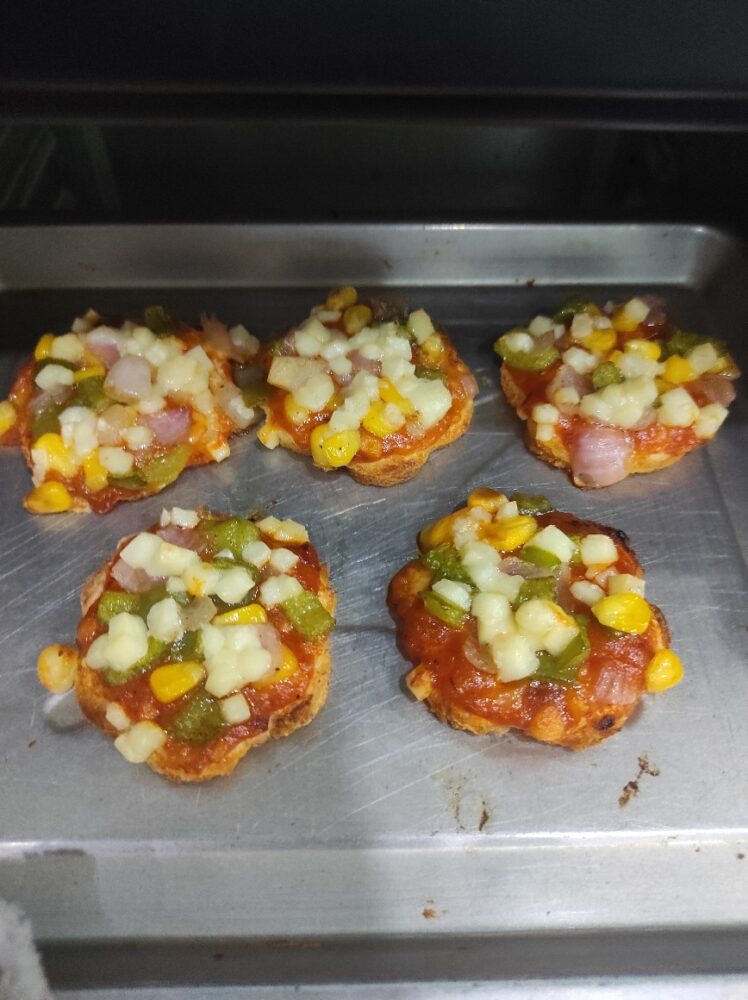 2) Once done take them out and repeat the same with the remaining batches.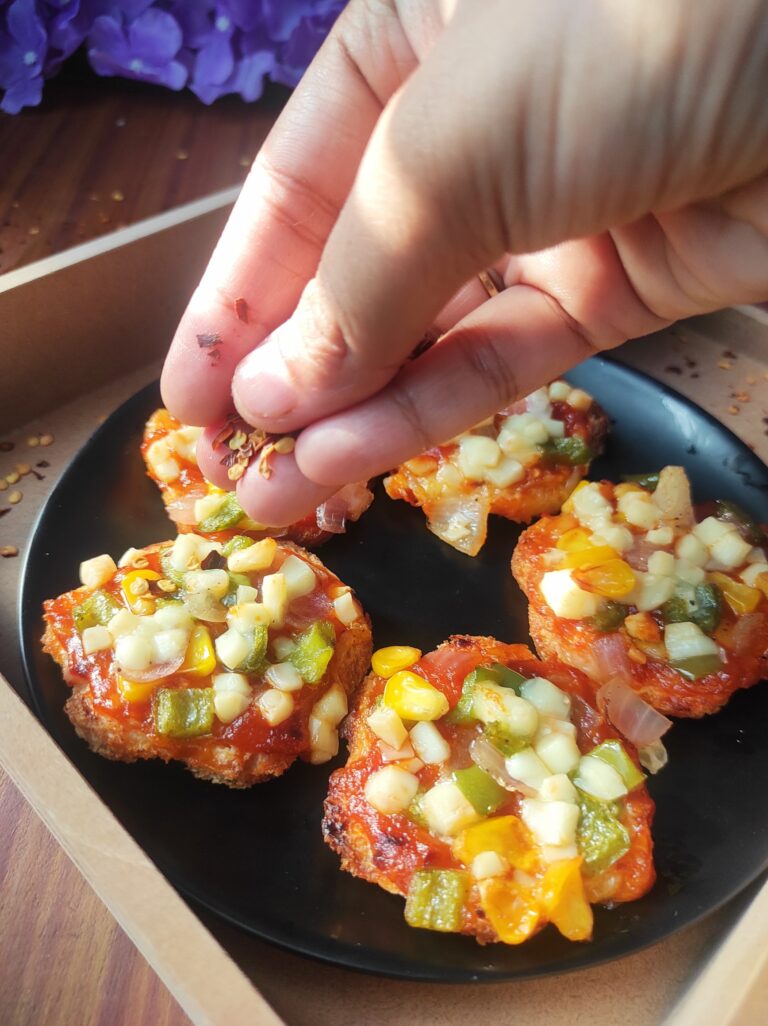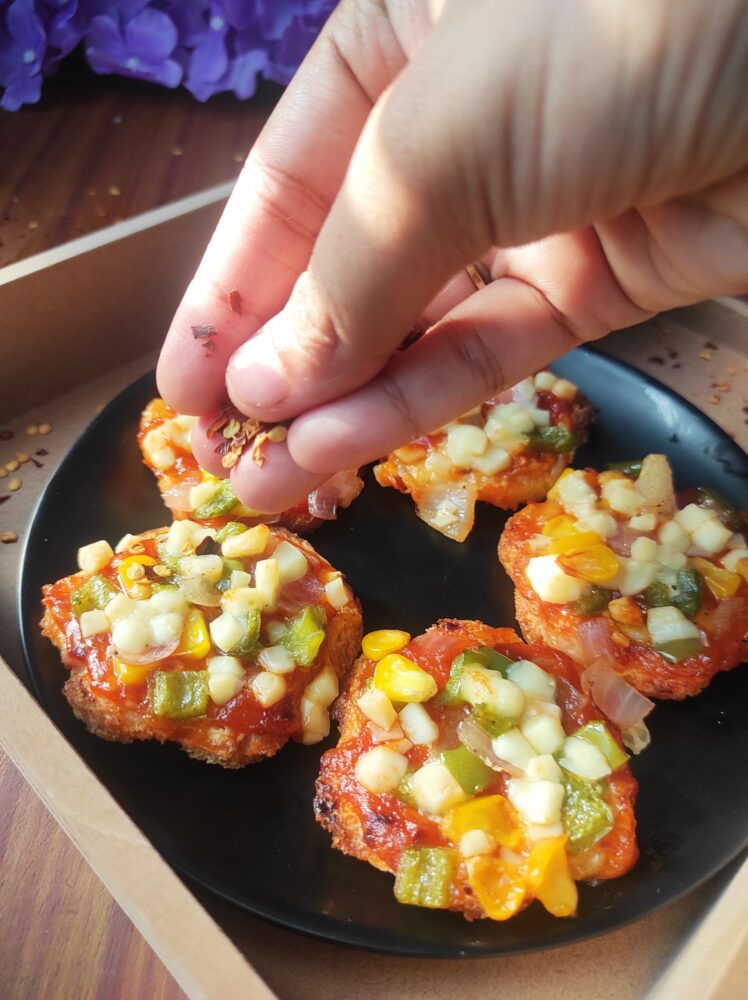 3) Season it with chilli flakes.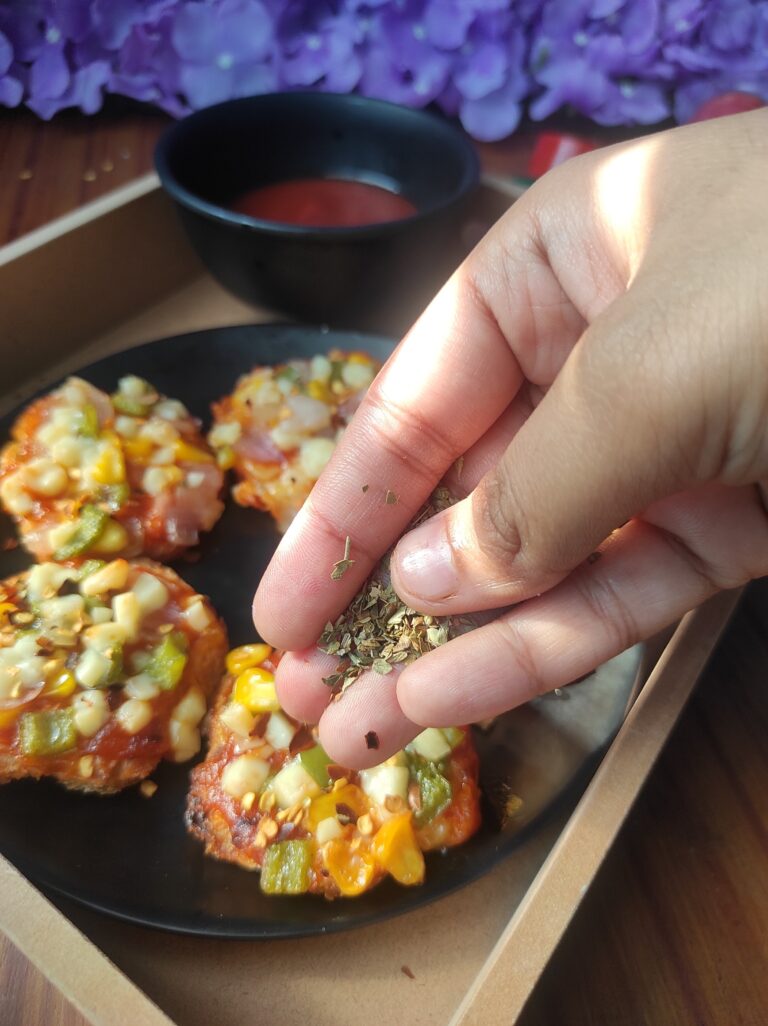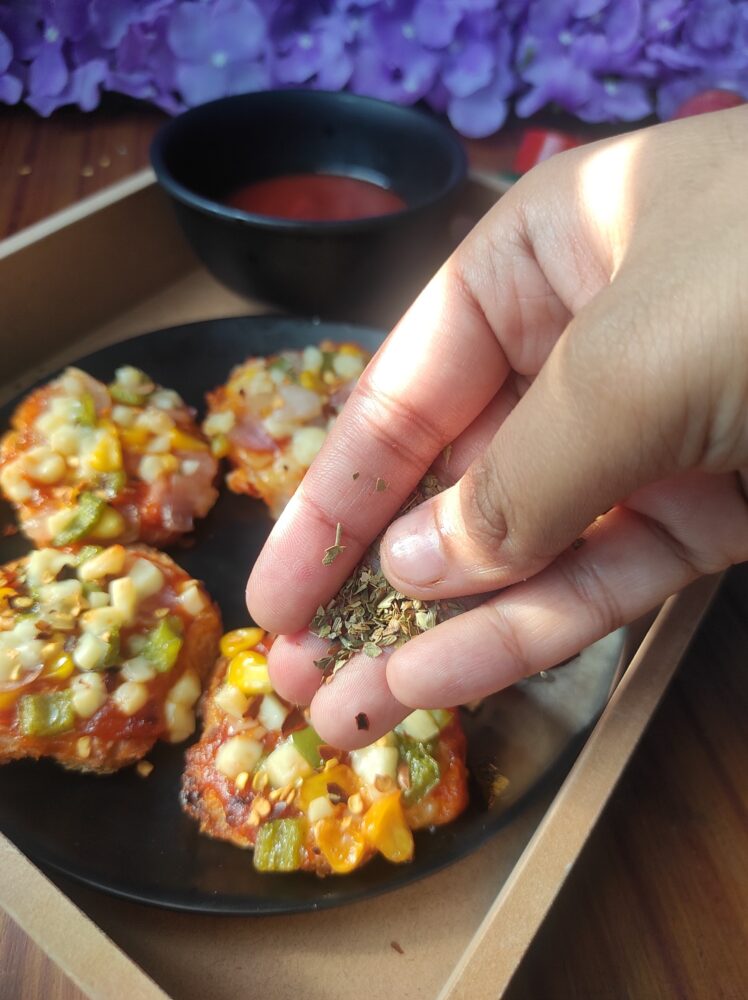 4) Sprinkle some oregano.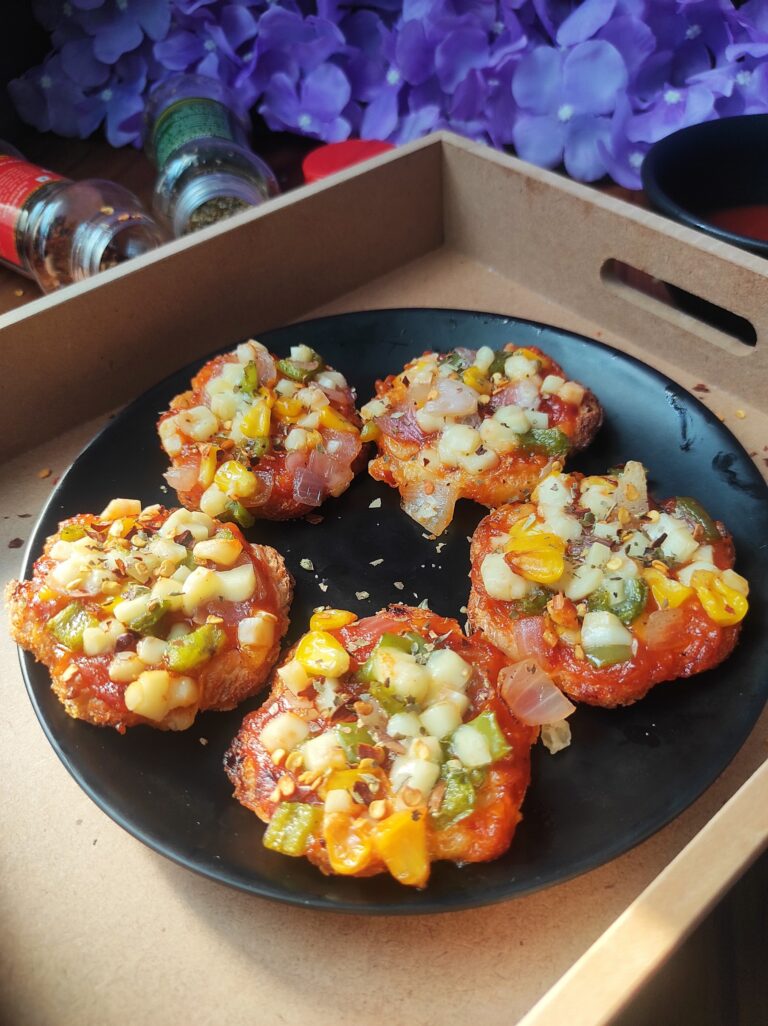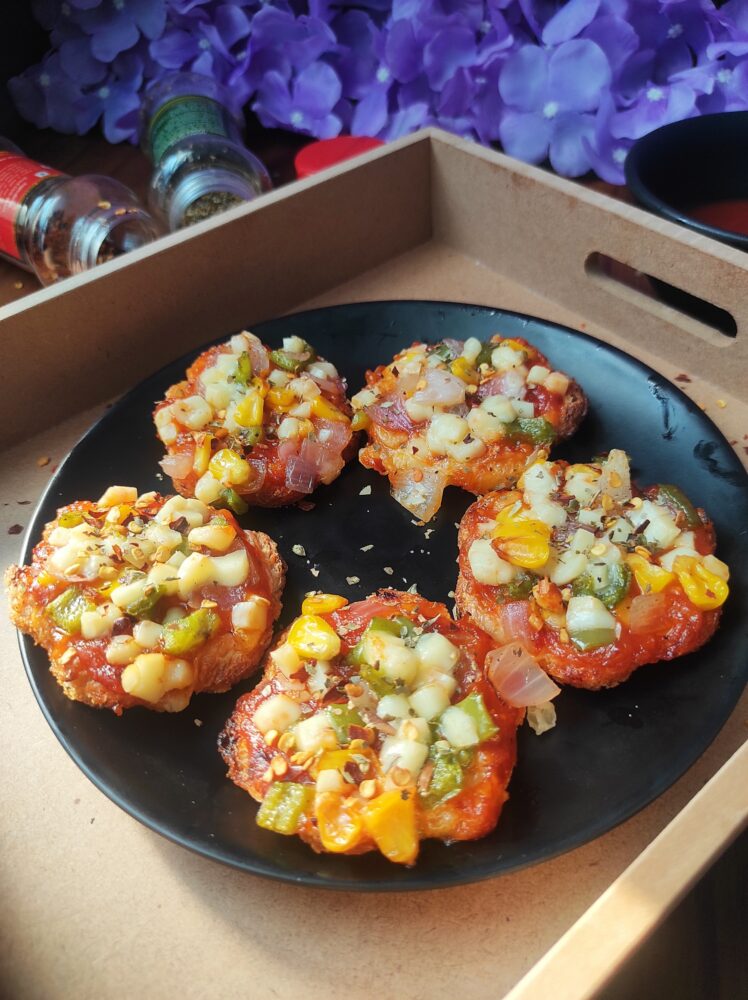 5) Your yummy bread pizza bites are ready to be served. Tastes best when served hot. Immediate consumption is recommended.
Tips and Tricks
1) Don't overcook the veggies. They must remain crisp and not soggy.
2) You can shape the pizza bites as per your preference. You can simply avoid and use the complete bread slice. It is recommended to remove the sides of the bread in this case.
3) Apply the cheese spread and pizza sauce evenly.
4) You can either bake it in OTG or you can simply bake it in a pan on low flame.
5) 15 minutes at 180 degrees is enough to bake them.
6) In case you bake it on a pan, turn the flame to low and bake it until the cheese melts.
7) Must be served hot and Consumed instantly .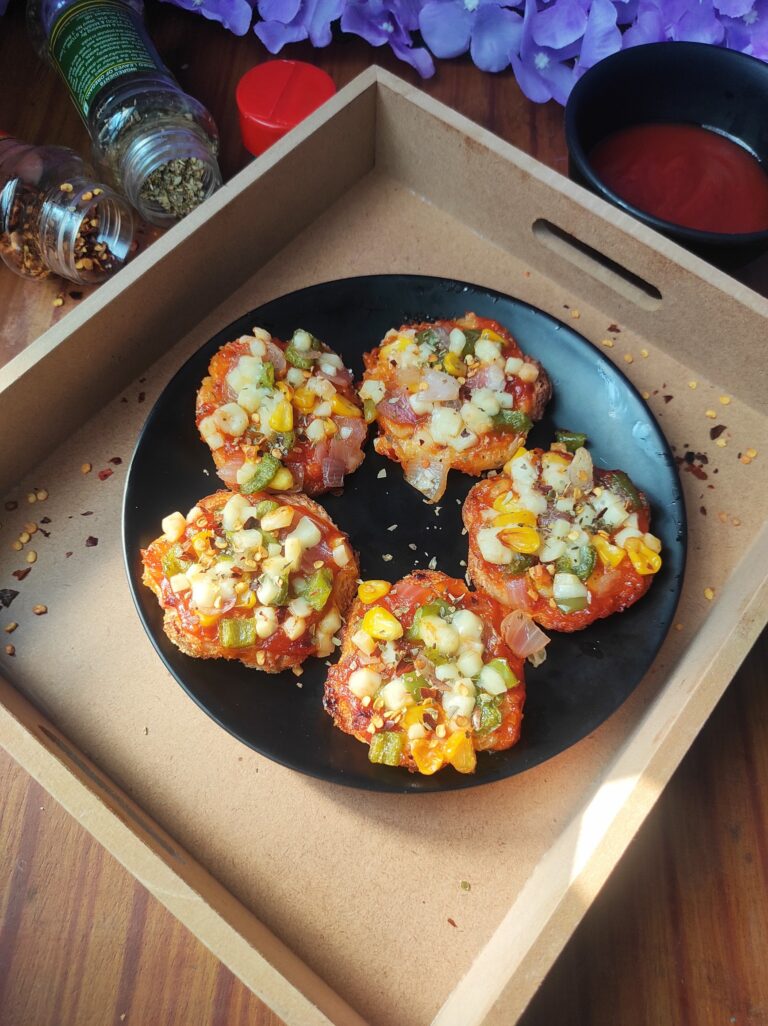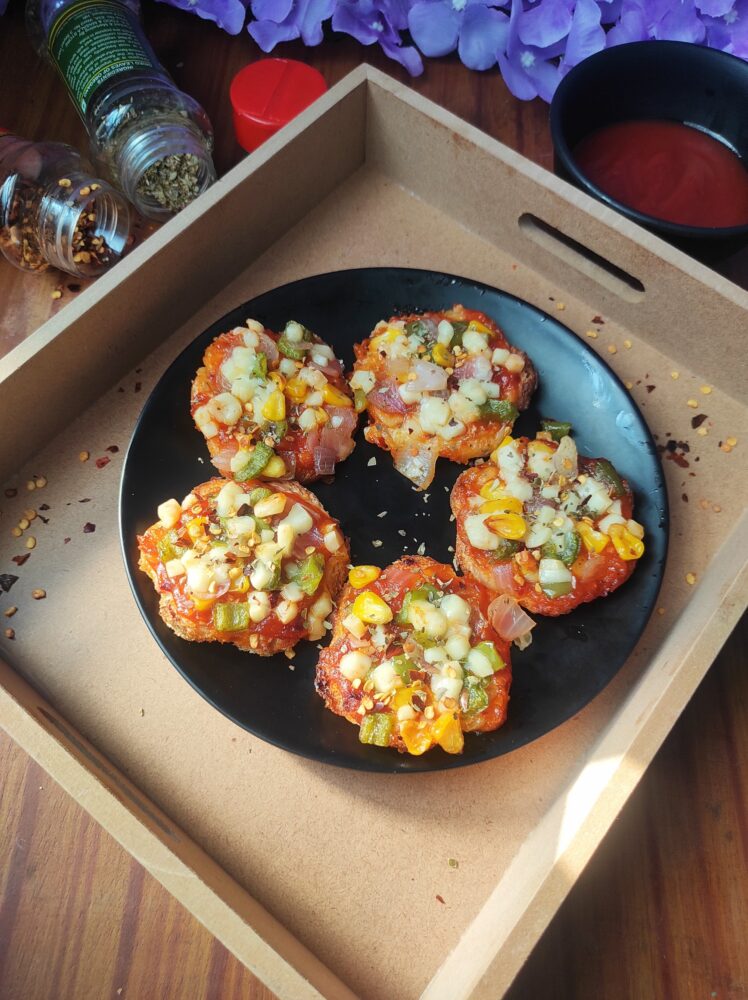 Healthier version
1) You can use brown bread instead of white bread.
2) You can add more veggies as per your choice.
3) You can reduce the quantities of cheese.
4) You can simply add the veggies without tossing them.
5) You can avoid seasoning it with chilli flakes if you are allergic to it.