Introduction:

One of the most famous North Indian cuisine Sarso ka saag is a signature dish of Punjab and has become famous throughout the world due to it's mesmerizing taste and health benefits. This yummy dish is super healthy and tastes way too heavenly. This yummy dish is made with a combination of leaves in which Mustard leaves serves as a star of the dish. I usually prefer using equal quantities of spinach and mustard leaves but you can also use bathua leaves in it if you want. Washing and blanching the leaves usually takes a lot of time but when the saag is finally ready, all these efforts turns out to be fruitful and worthy.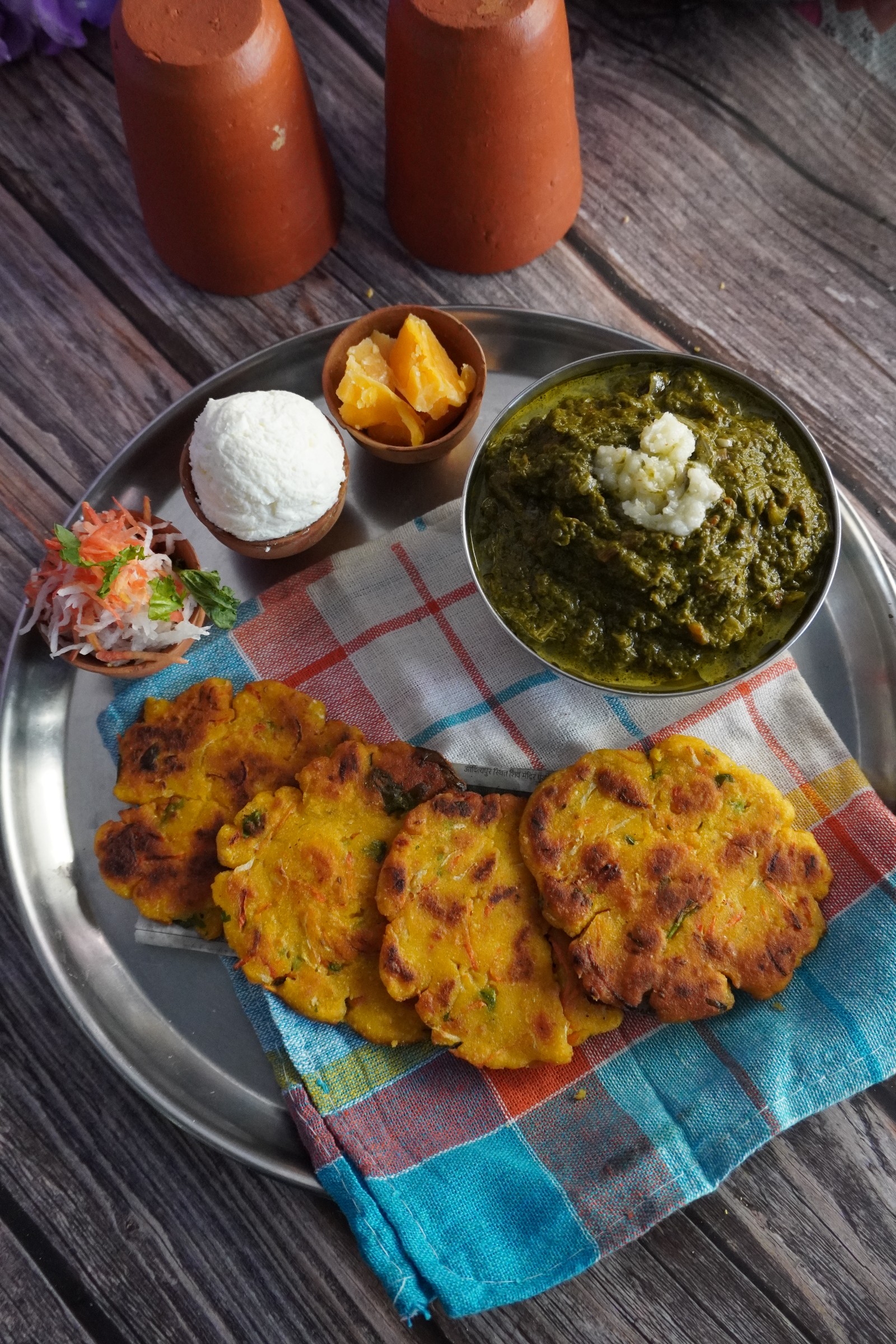 This yummy sarso ka saag is made by firstly chopping and washing the leaves 3 to 4 times. Then it is pressure cooked on medium high flame for 3 to 4 whistles. Once it cools down, you can blend it finely or you can even crush it coarsely if you want a coarse texture. Tempering the saag adds much needed flavors in it. I use ginger, garlic, chillies, tomatoes and onions in the tempering. Once done add fresh cream and ghee in it and serve hot. They taste best with makai ki roti also known as maize wheat flatbread. This recipe requires a lot of patience and efforts but in thr end turns out to be fruitful and yummy. So go ahead and give this recipe a try and please don't forget to share your reviews in the comments section below⬇
Ingredients:
Spinach leaves (palak) -1/2 kg
Mustard leaves (sarso) -1/2 kg
Onion- 1 cup (finely chopped)
Tomato- 1 cup ( finely chopped or puree)
Green chillies- 4 to 5
Garlic /Ginger- 1 tablespoon(finely chopped)
Fresh Cream- 1/4 cup
Salt-as per taste.
Desi ghee Or butter: 1 tablespoon
Step by step recipe: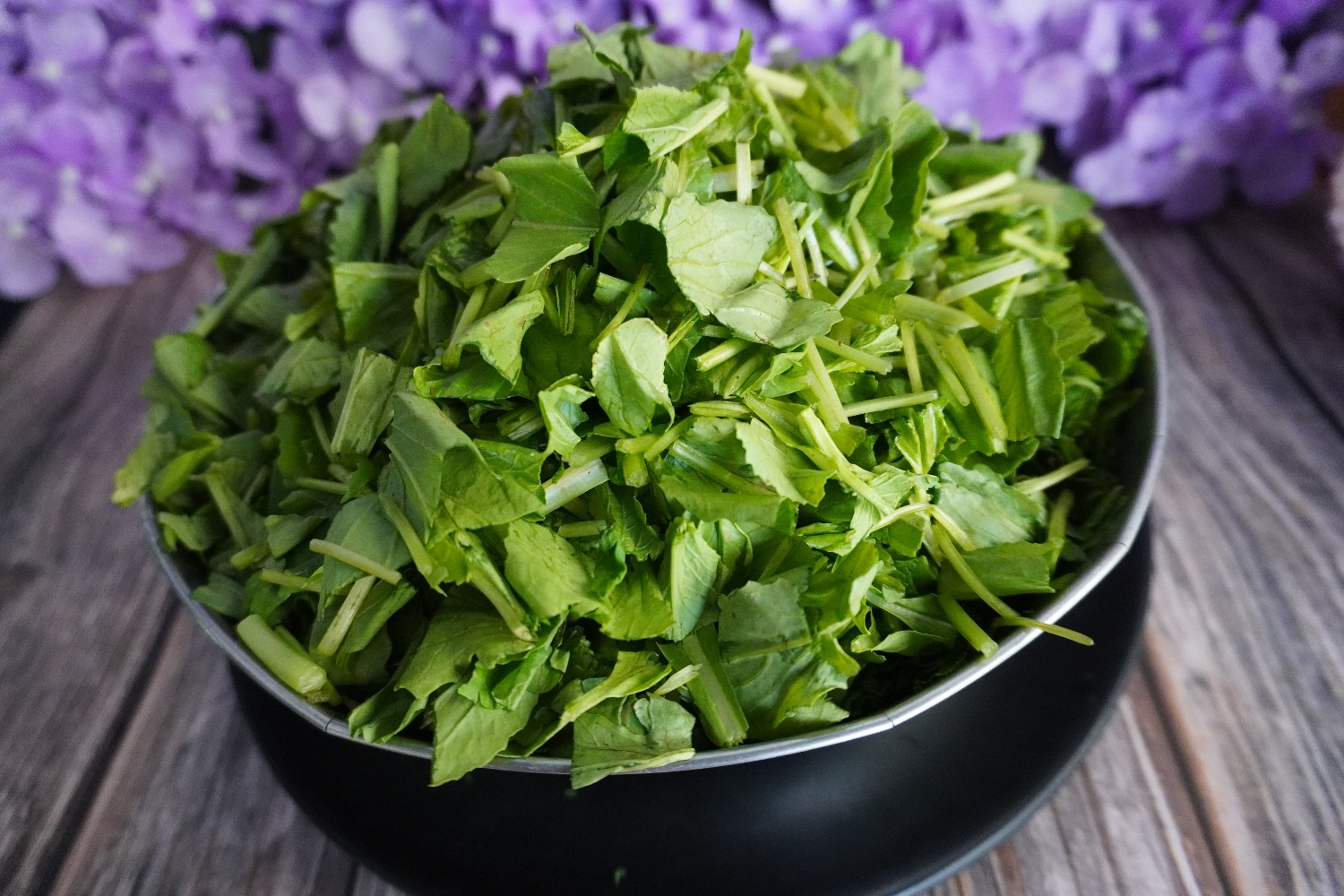 1) Firstly, roughly chop the spinach and mustard leaves.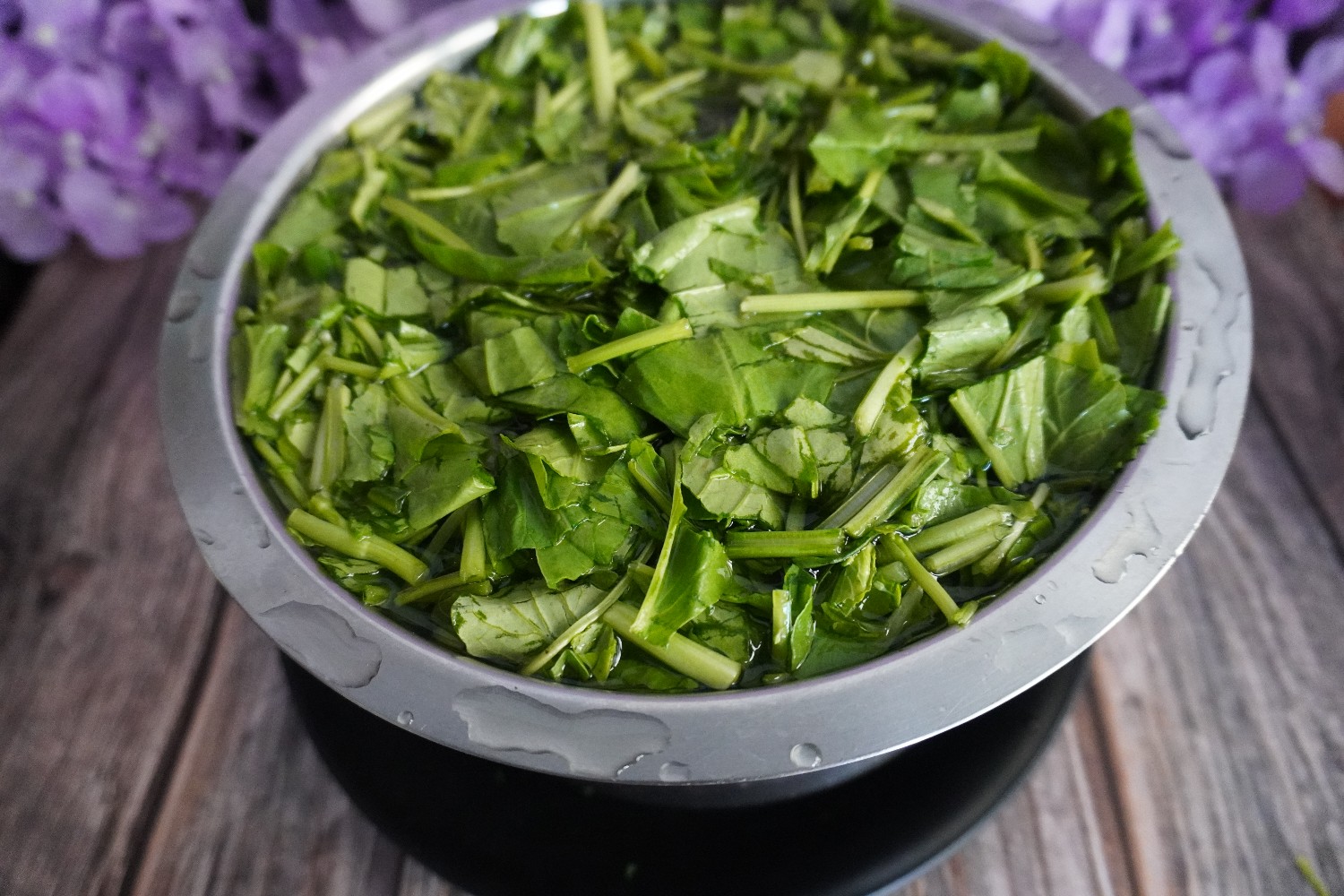 2) Wash them throughly for 4 to 5 times.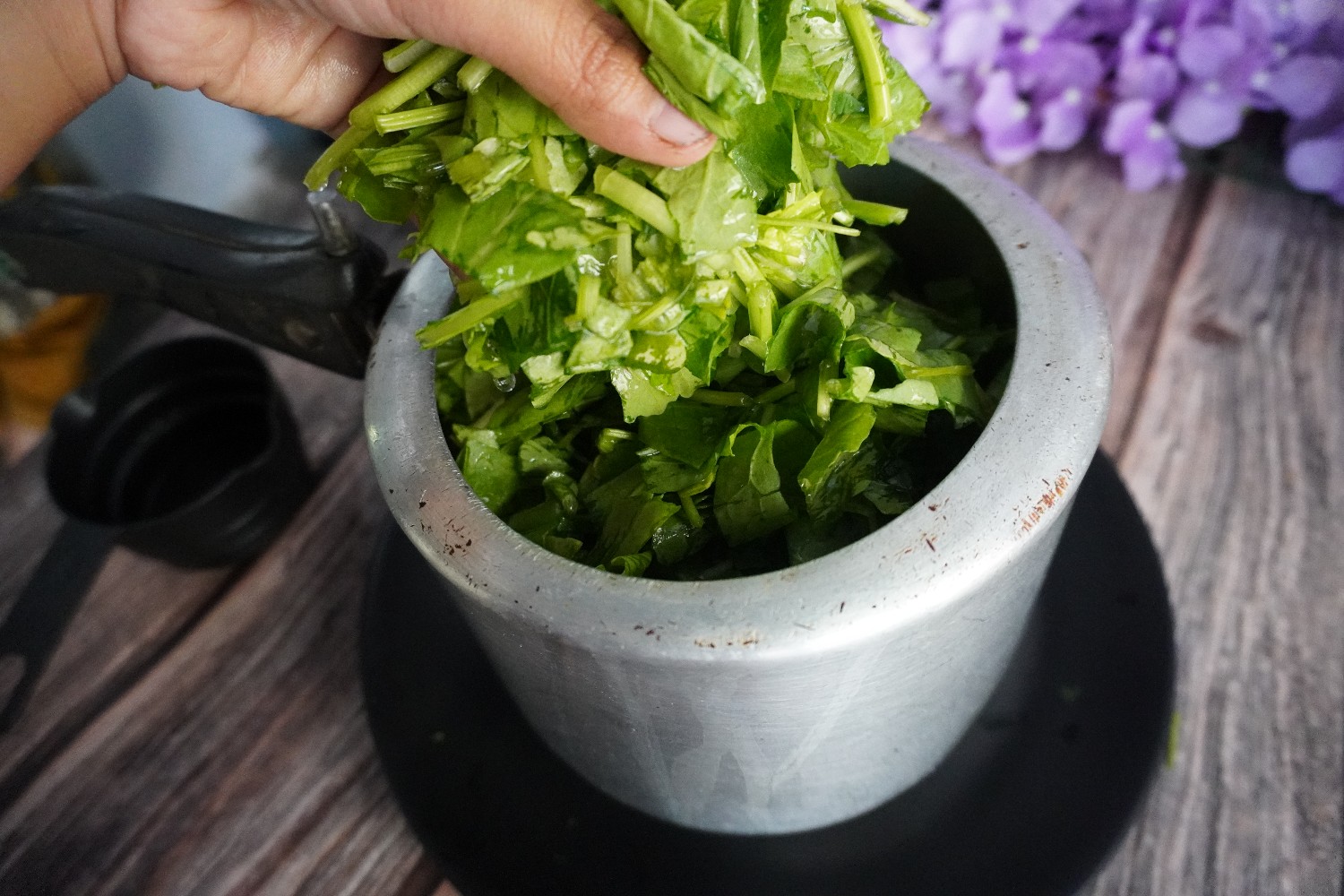 3) Transfer them to a pressure cooker.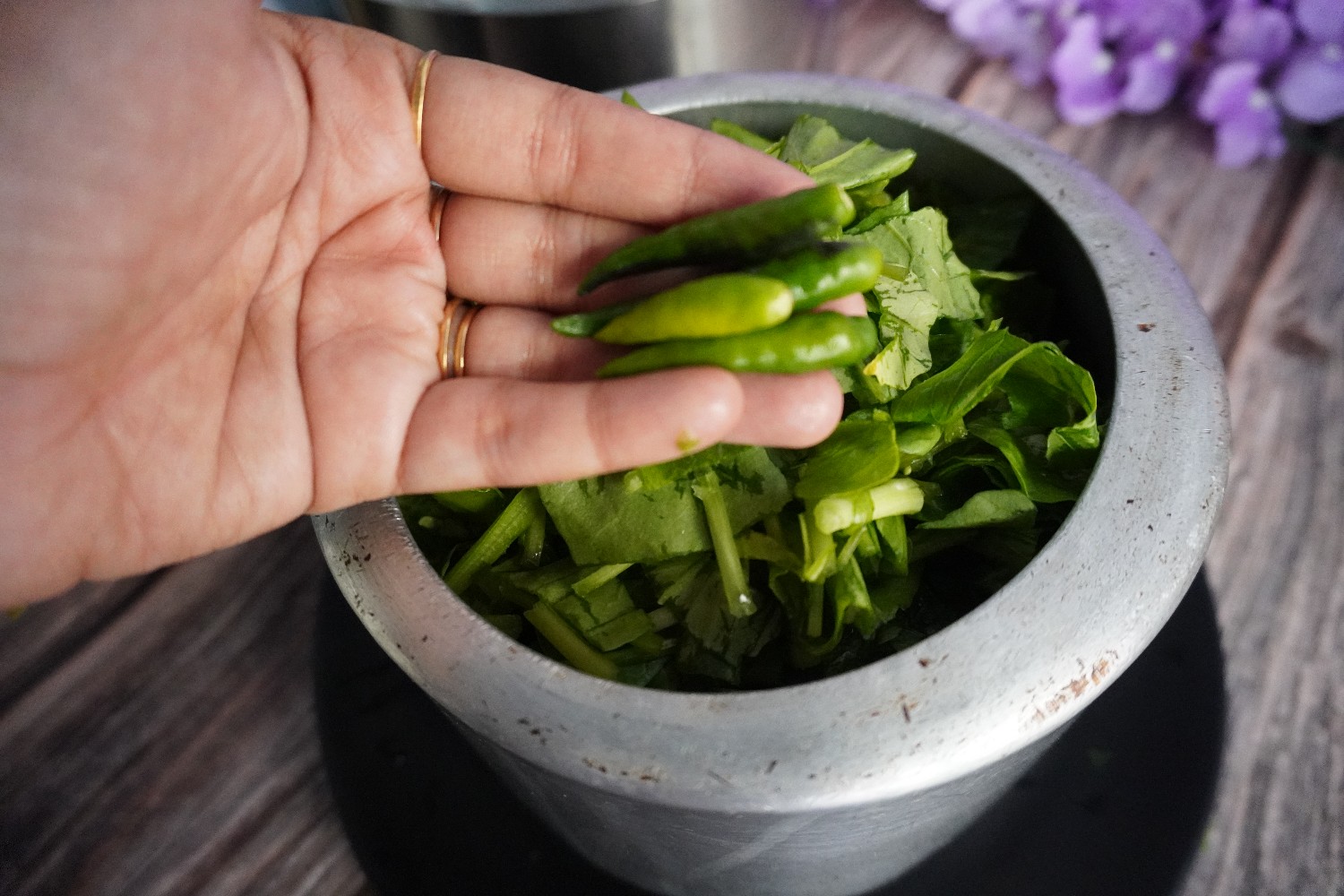 4) Add 2 to 3 green chillies in it.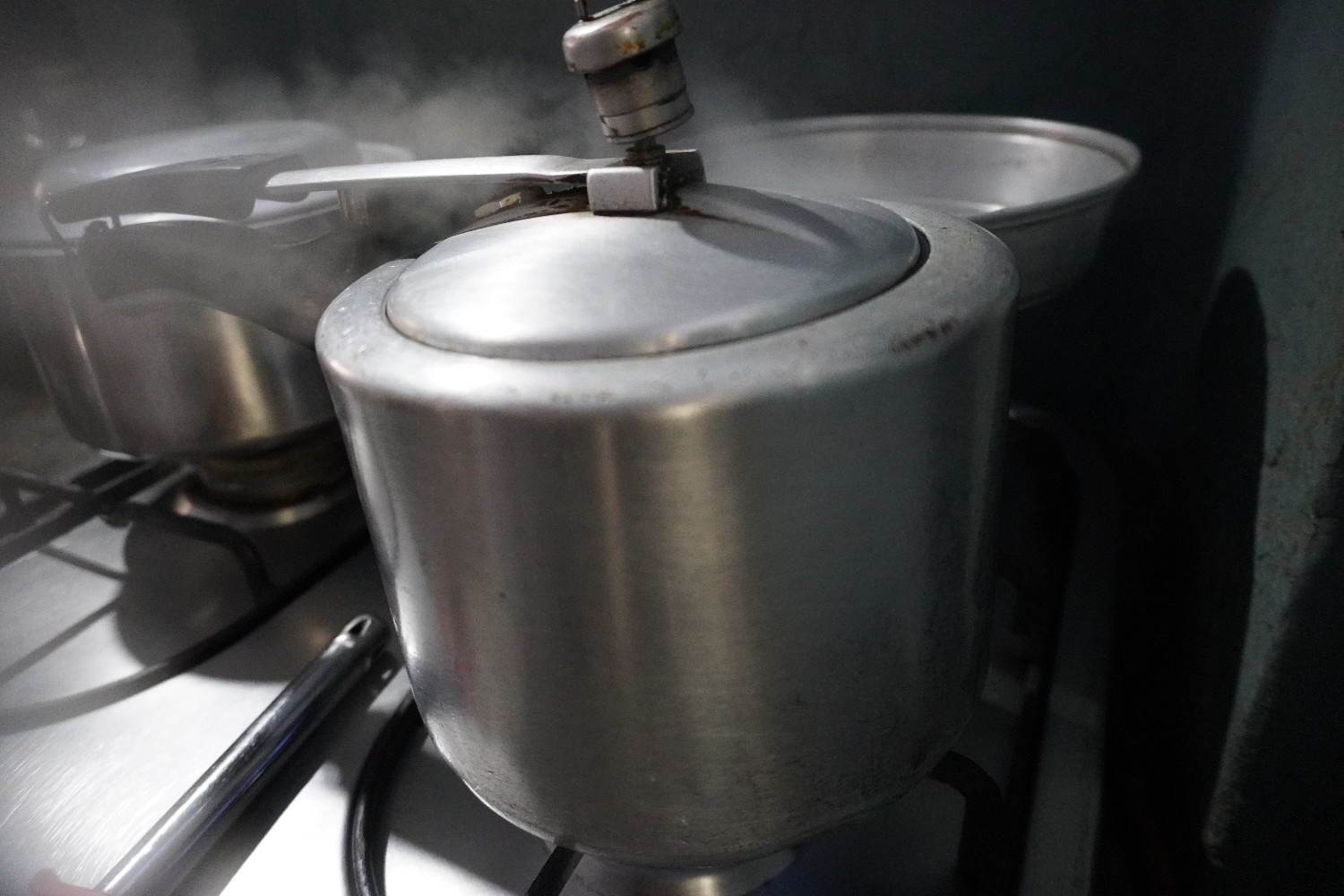 5) Pressure cook it for 3 whistle.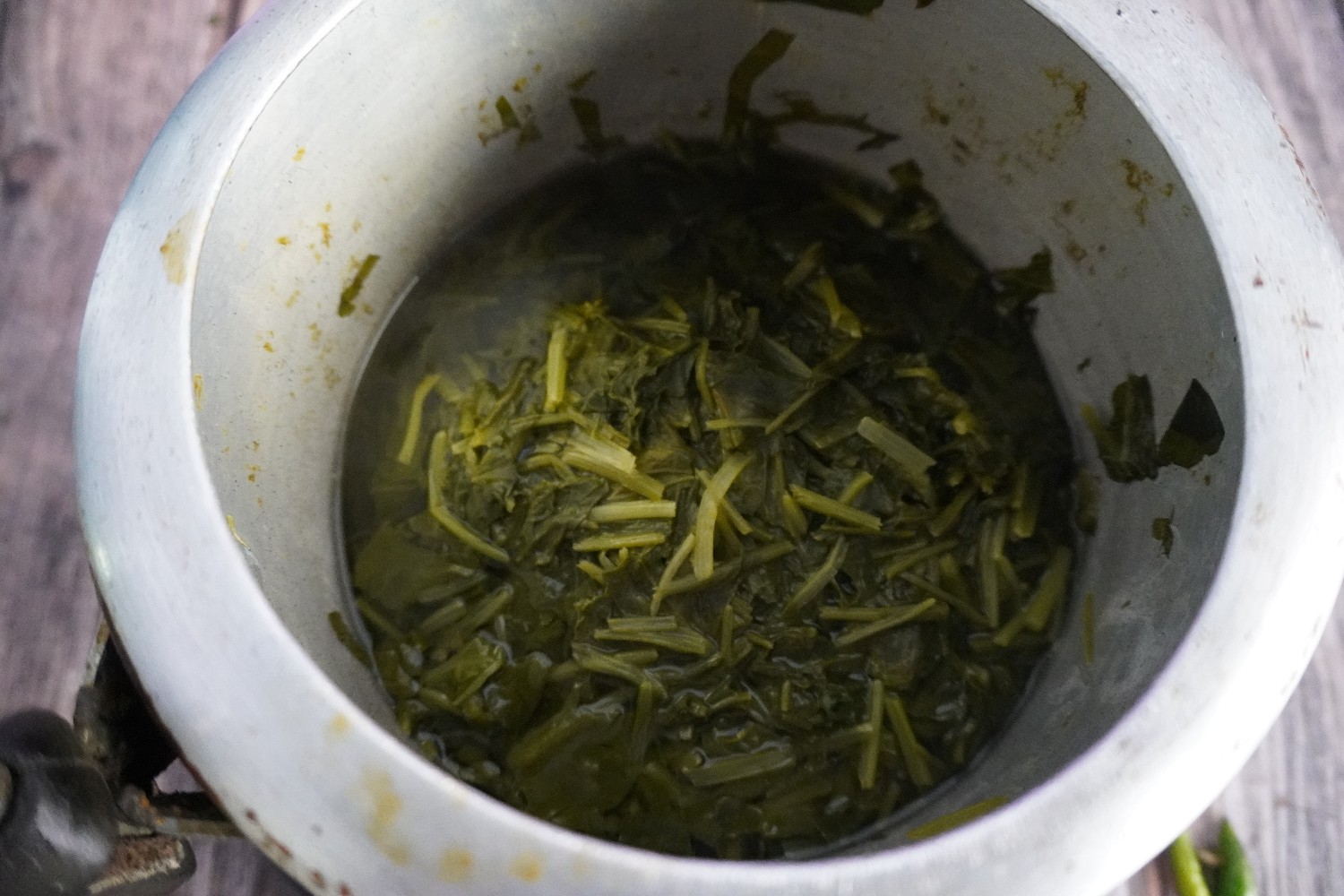 6) Once the steam releases, open the lid and let it cool down.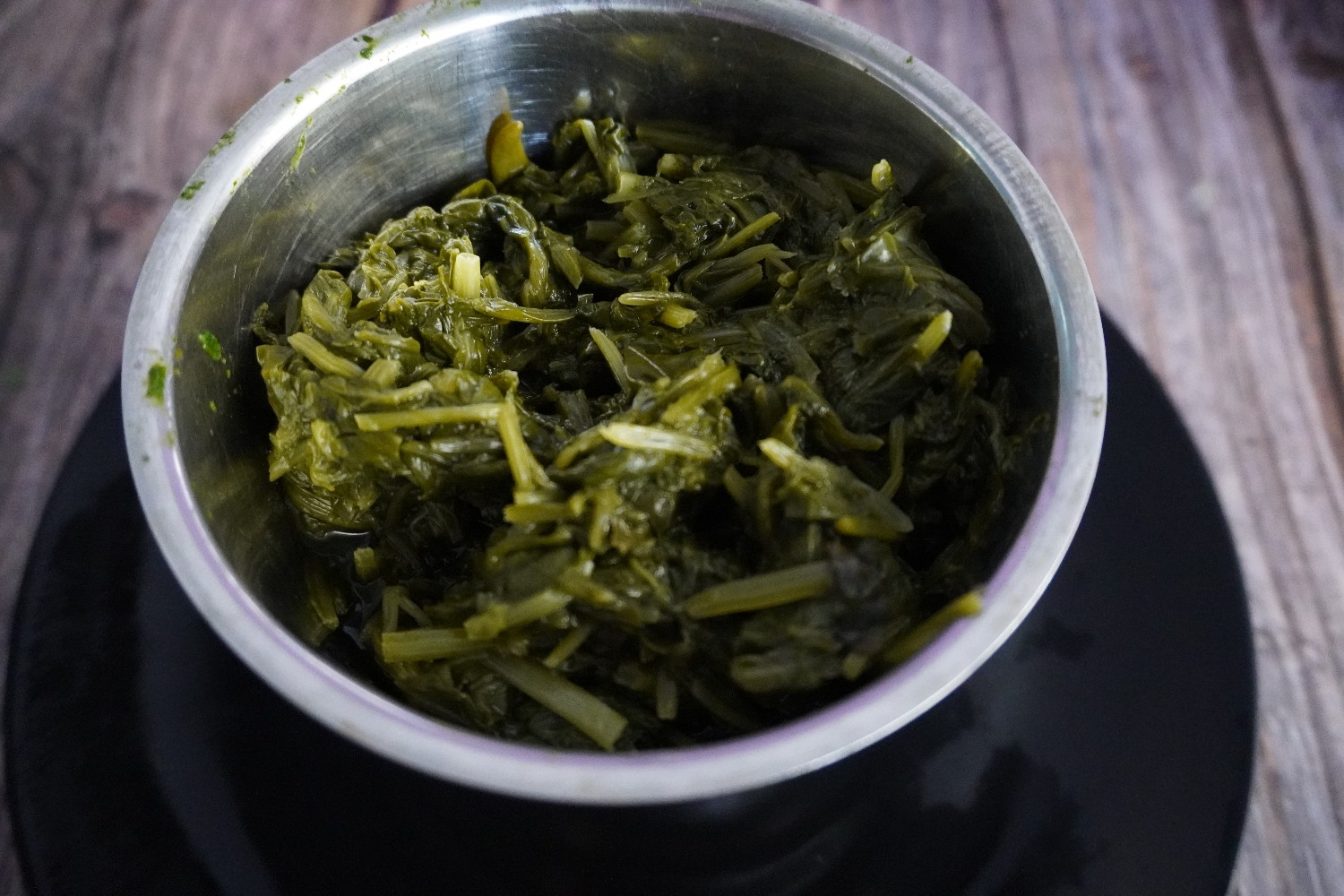 7) Now transfer it to a mixer jar.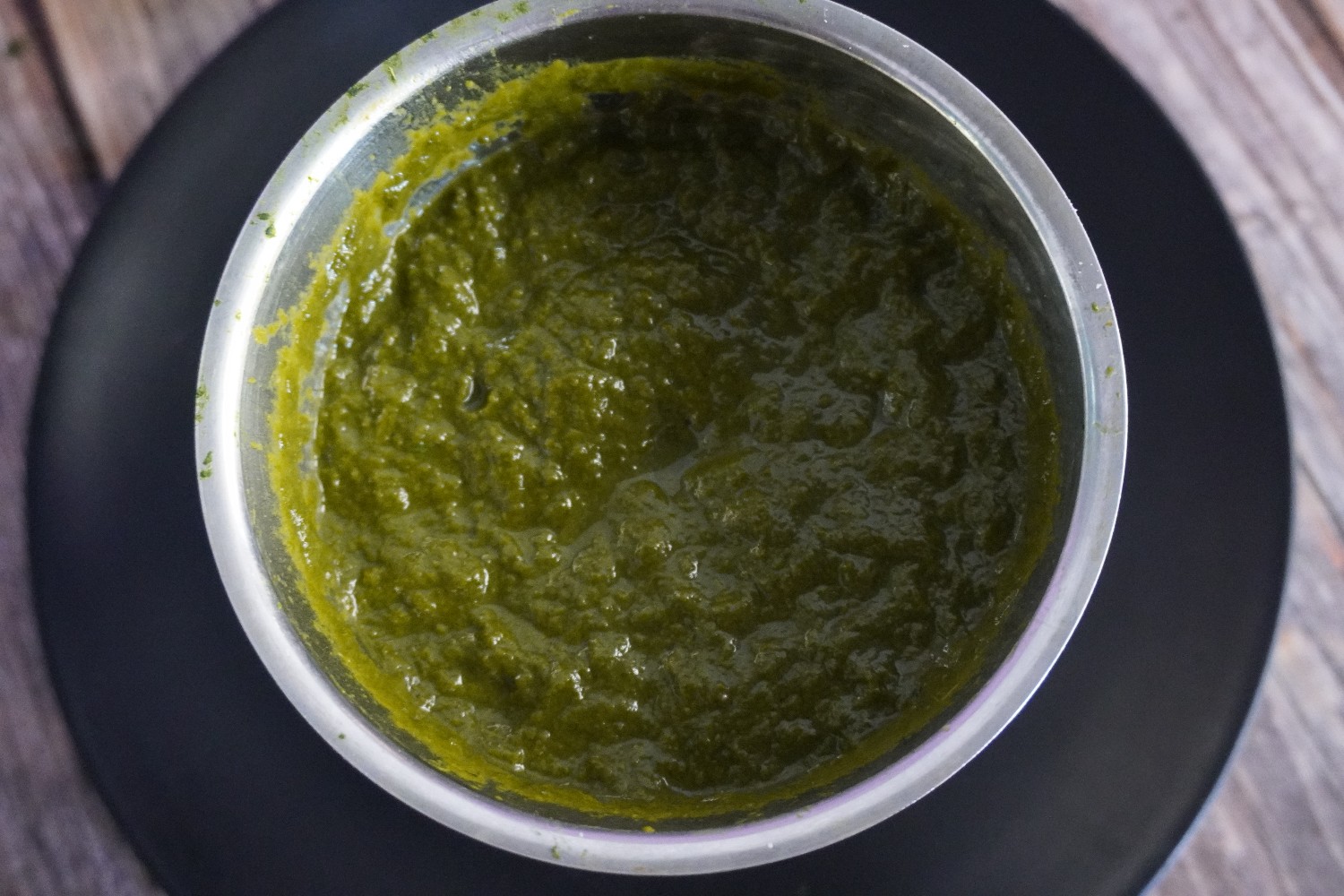 8) Blend it into a smooth paste.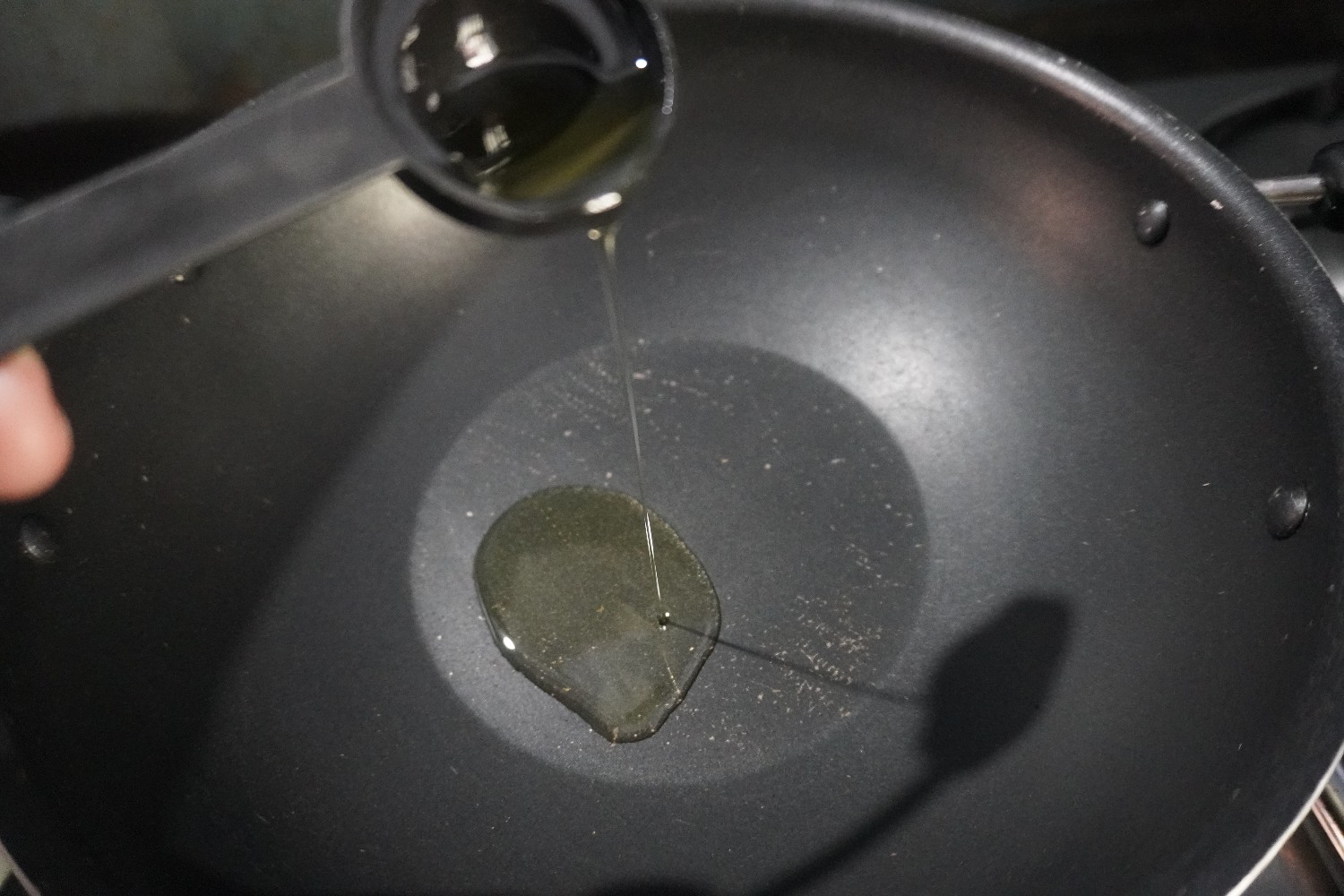 9) Now heat a pan with desi ghee Or oil.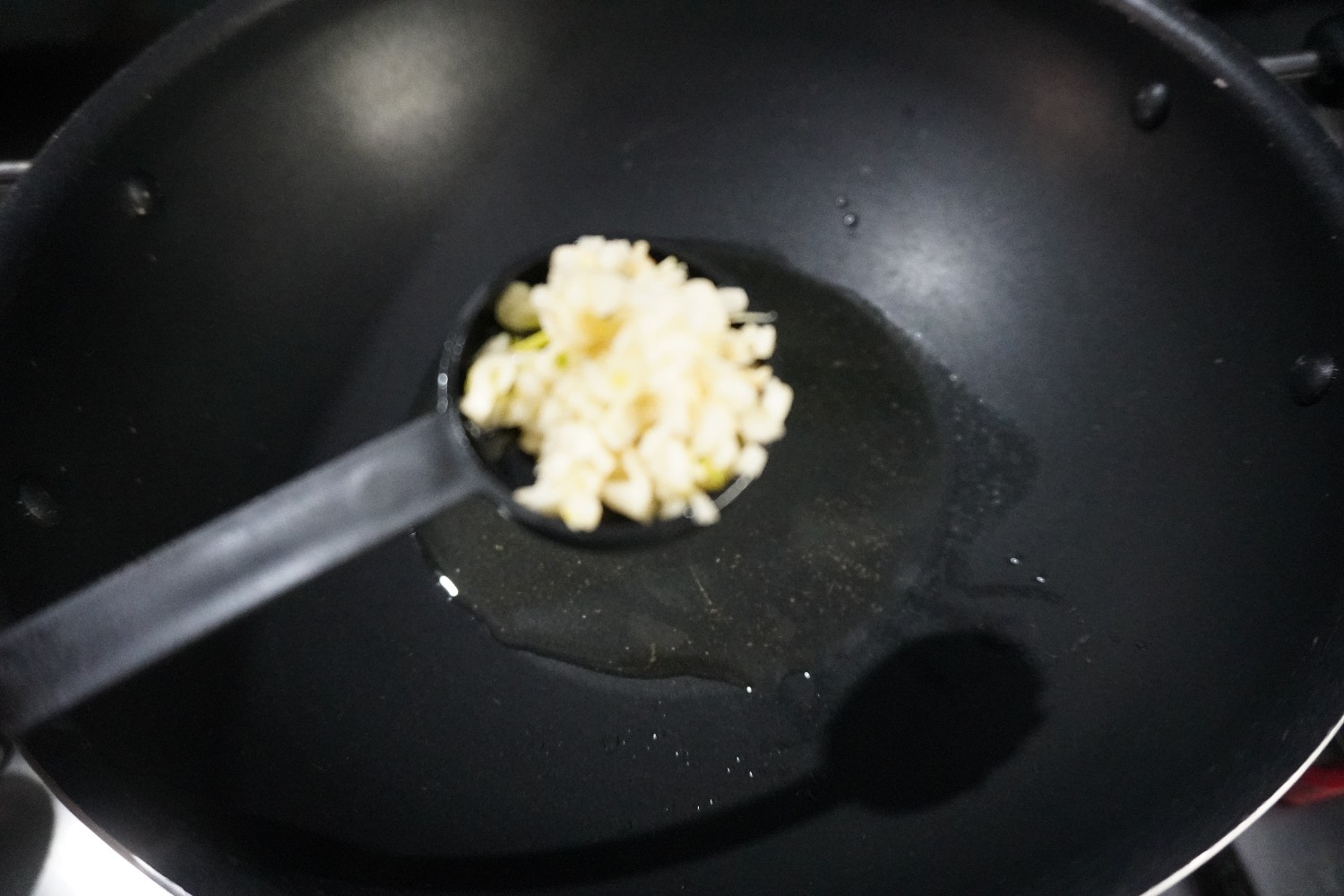 10) Add finely chopped garlic and ginger in it. Saute it for a minute on medium flame.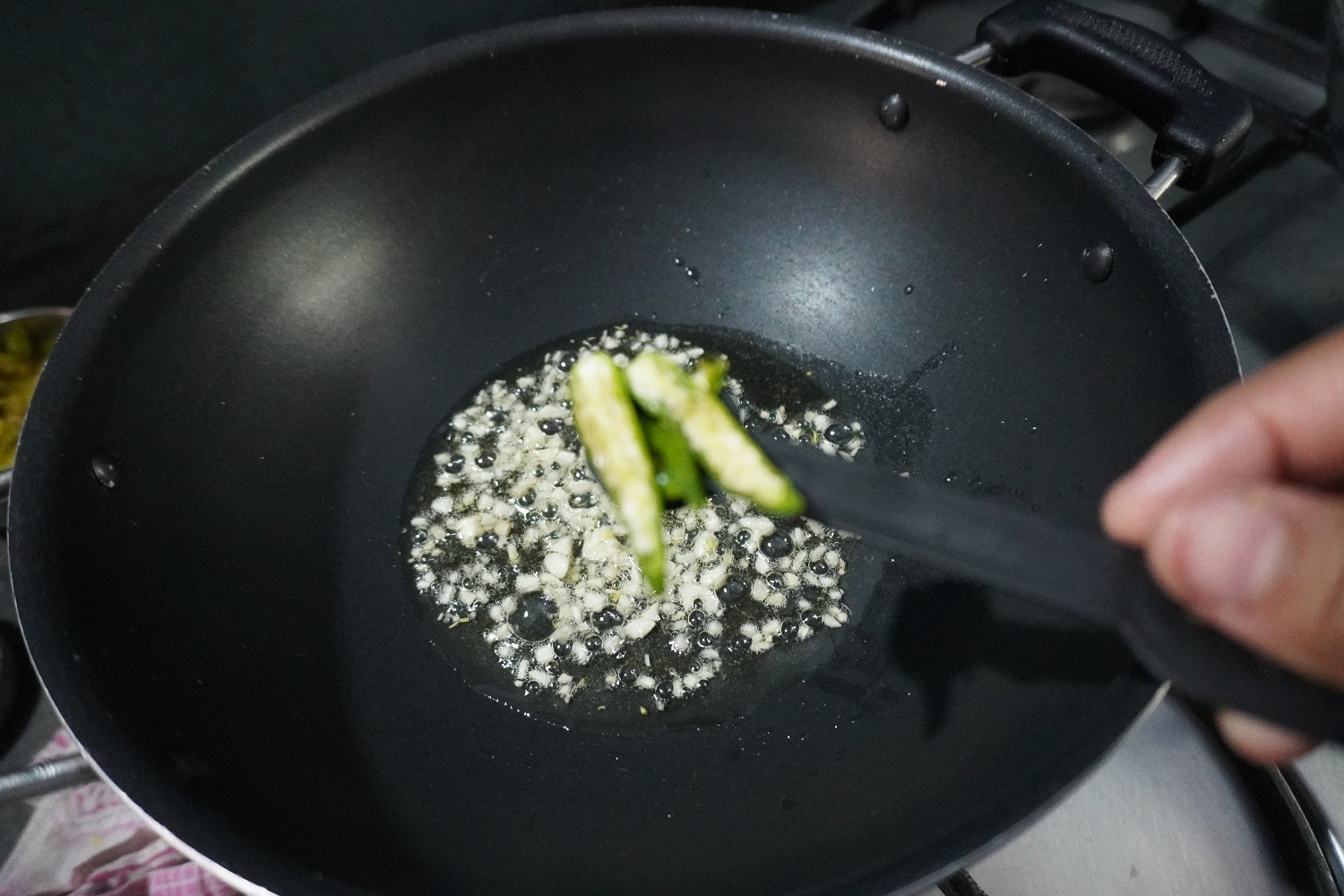 11) Add 2 slit green chillies in it.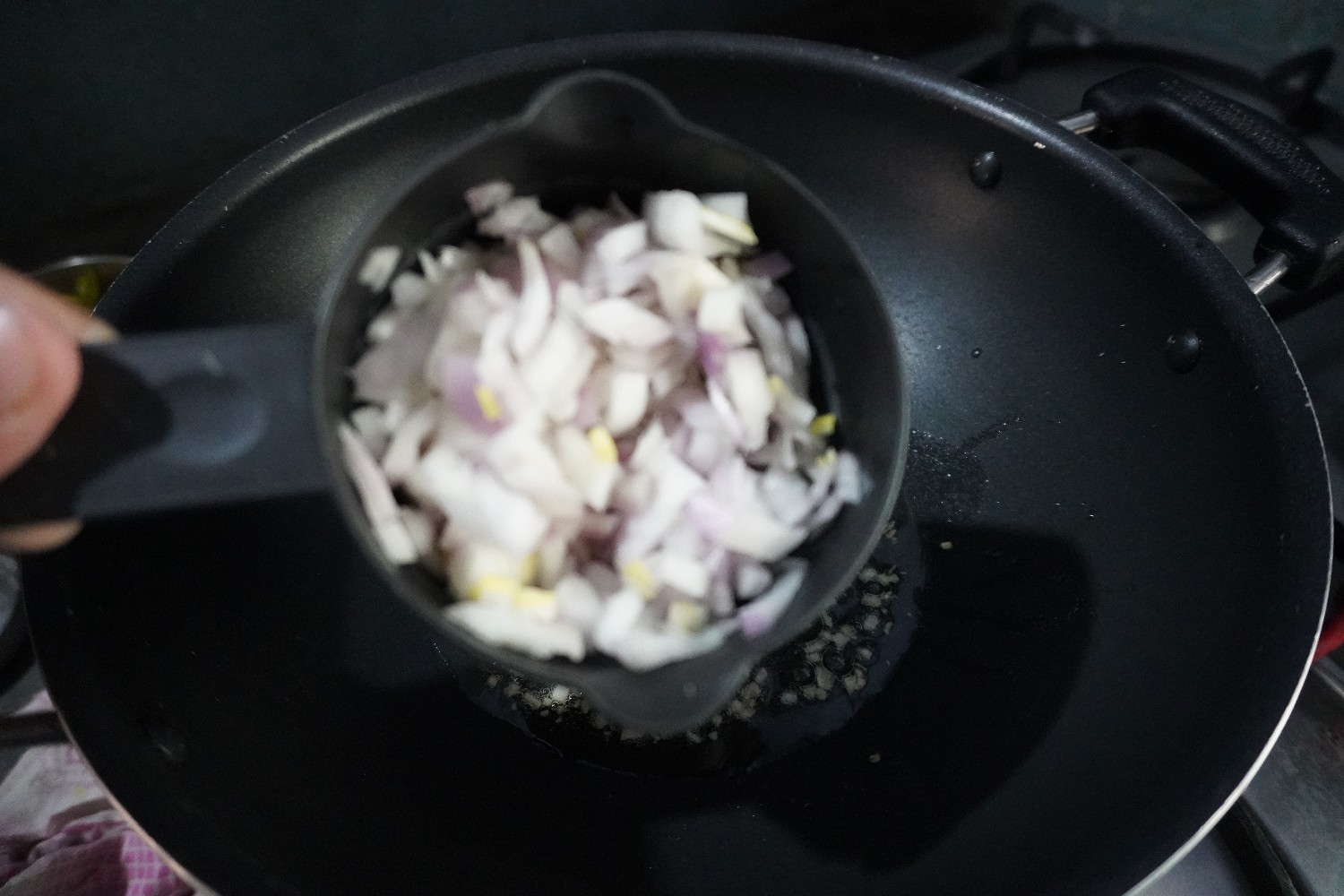 12) Now add finely chopped onions in it.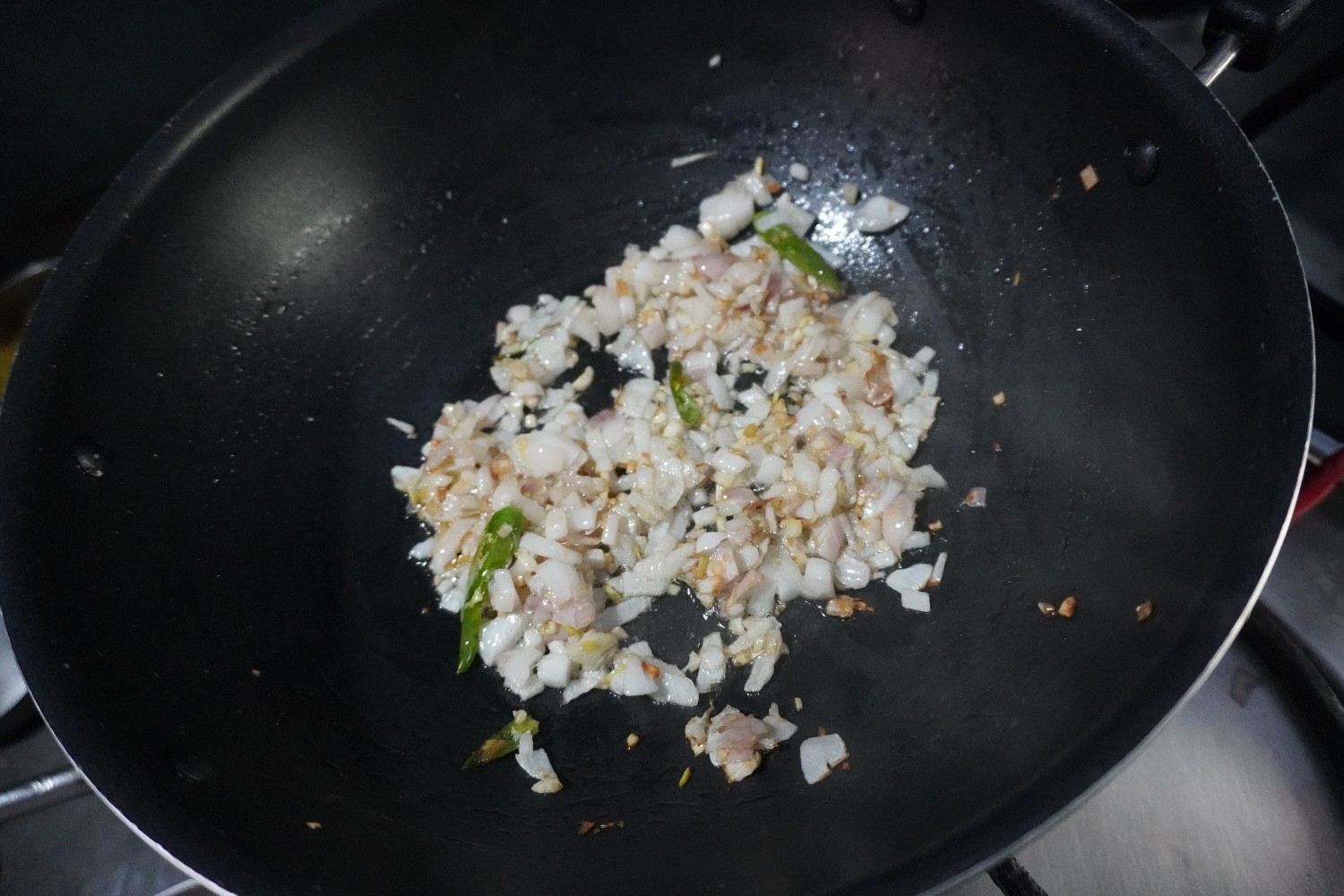 13) Saute it well until golden brown and aromatic.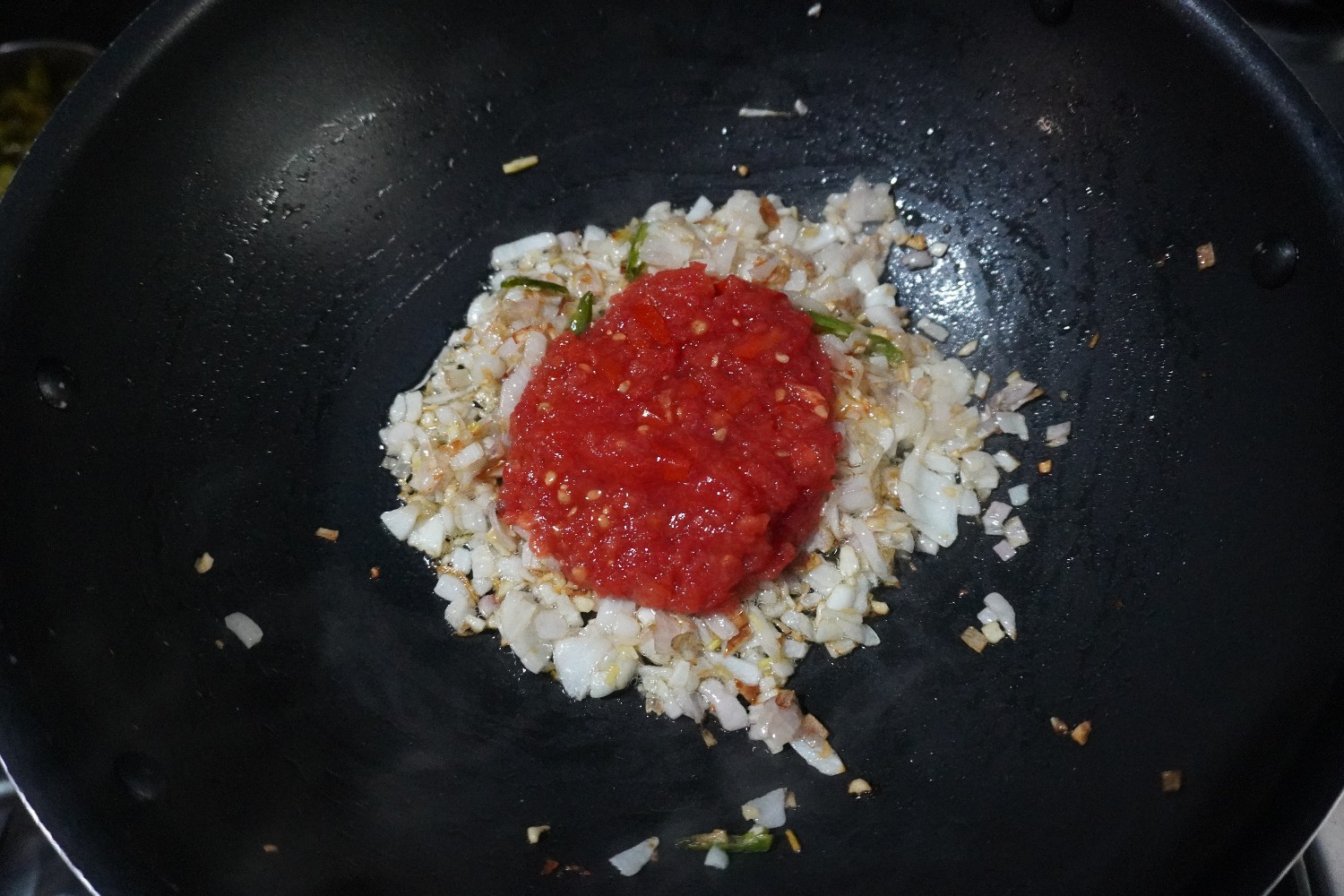 14) Now add a cup of tomato puree or finely chopped tomatoes in it.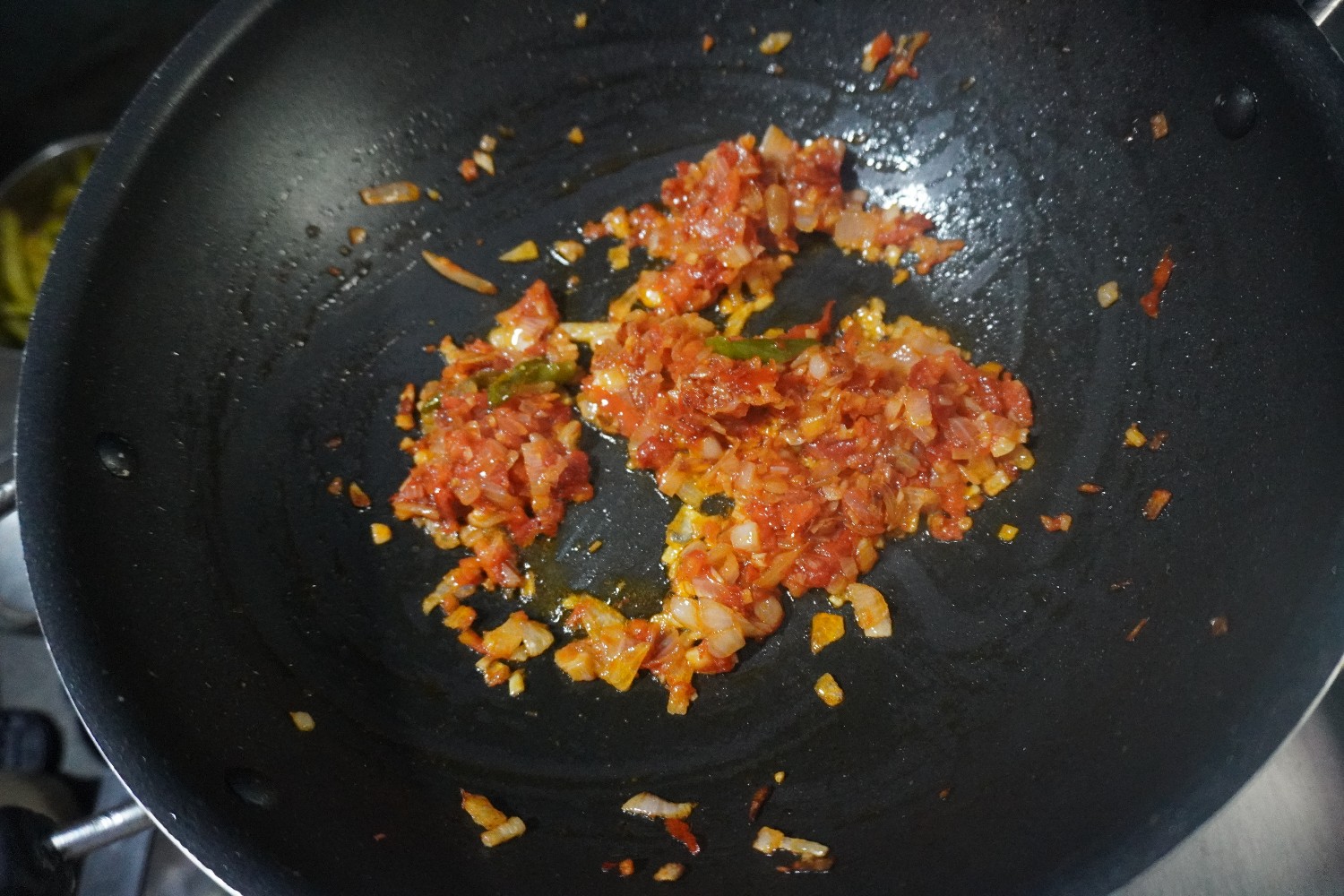 15) Cook it for 4 to 5 minutes on medium high flame.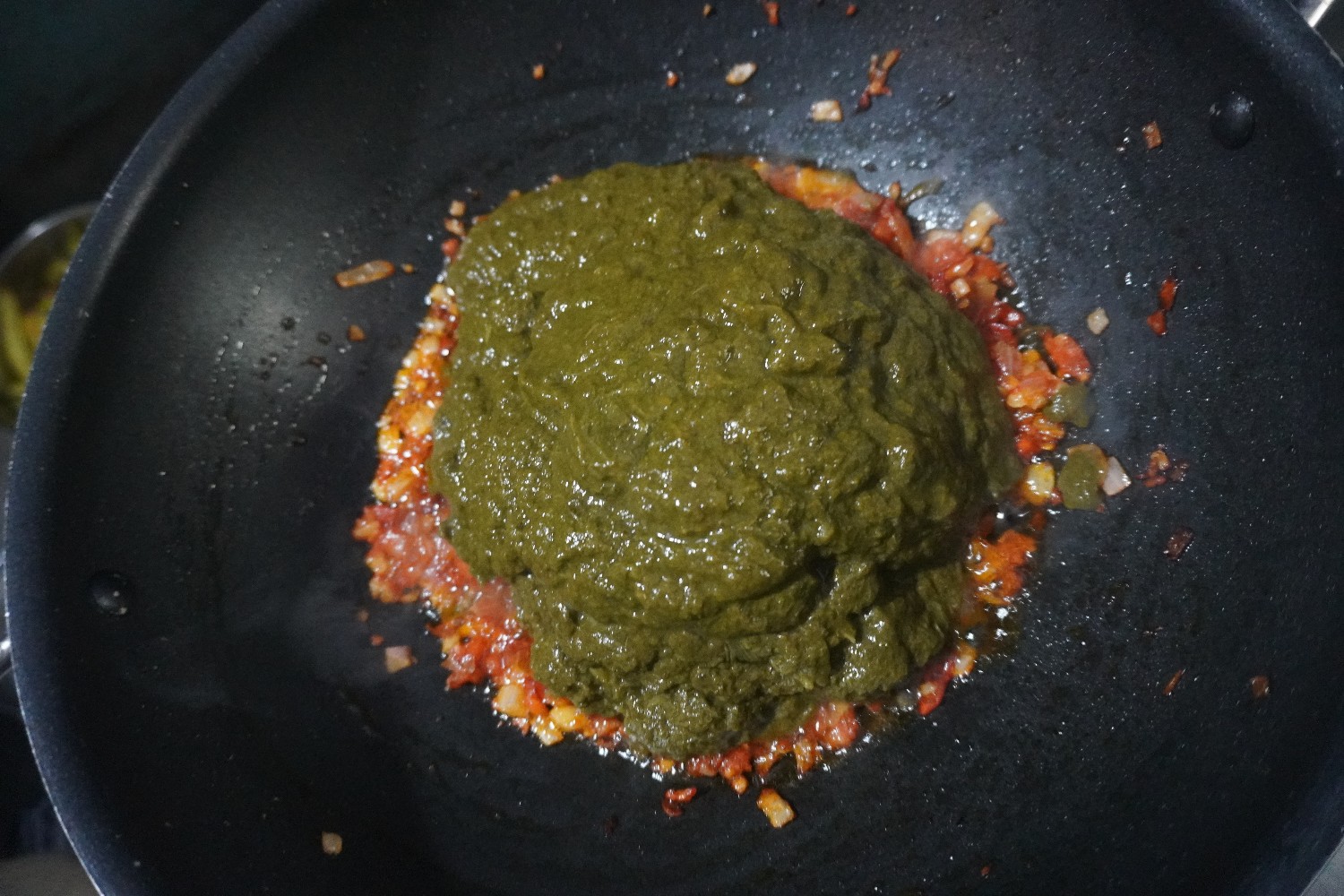 16) Once the oil comes up add the blended saag in it.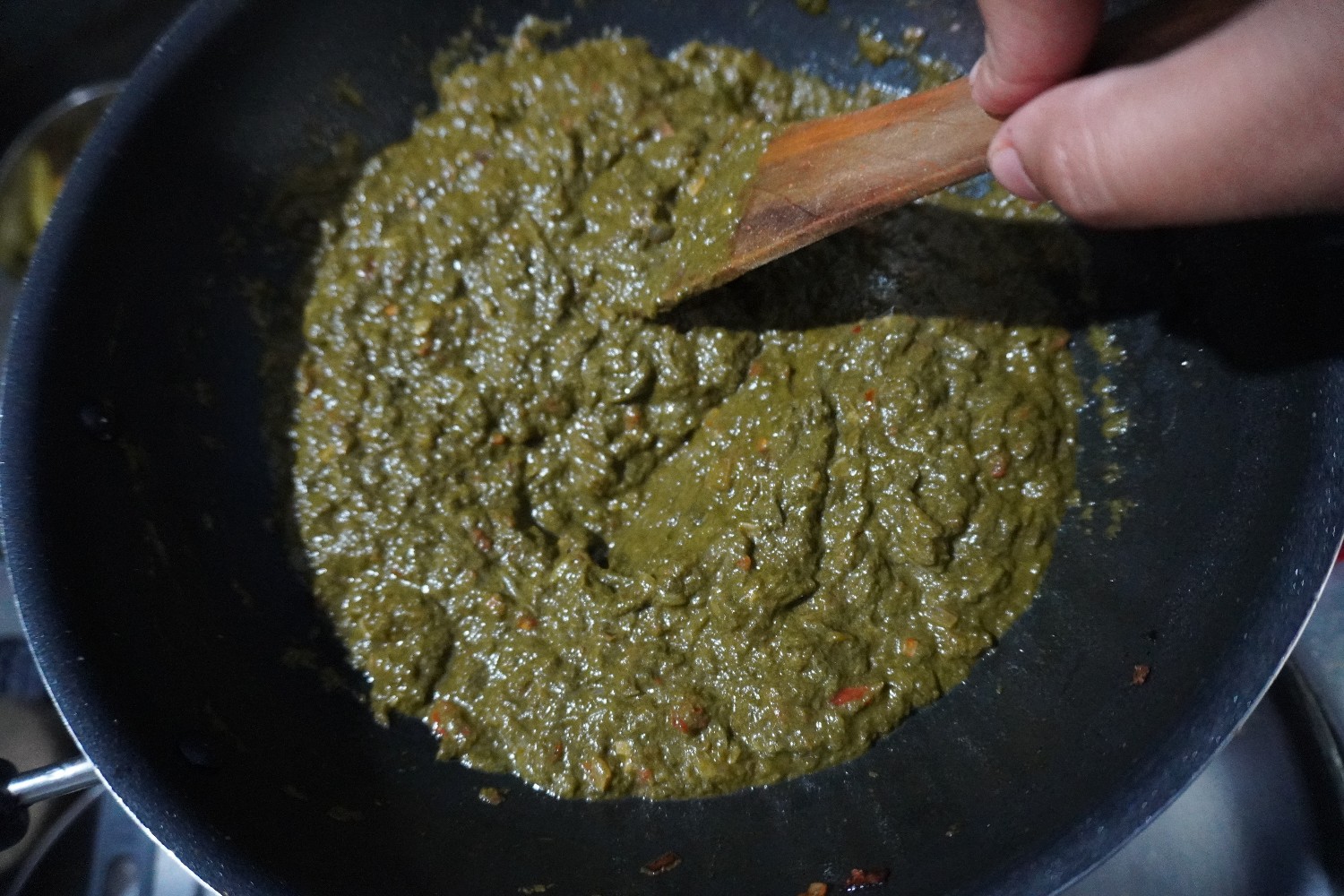 17) Mix them well and cook on medium high flame for 2 minutes until it starts bubbling.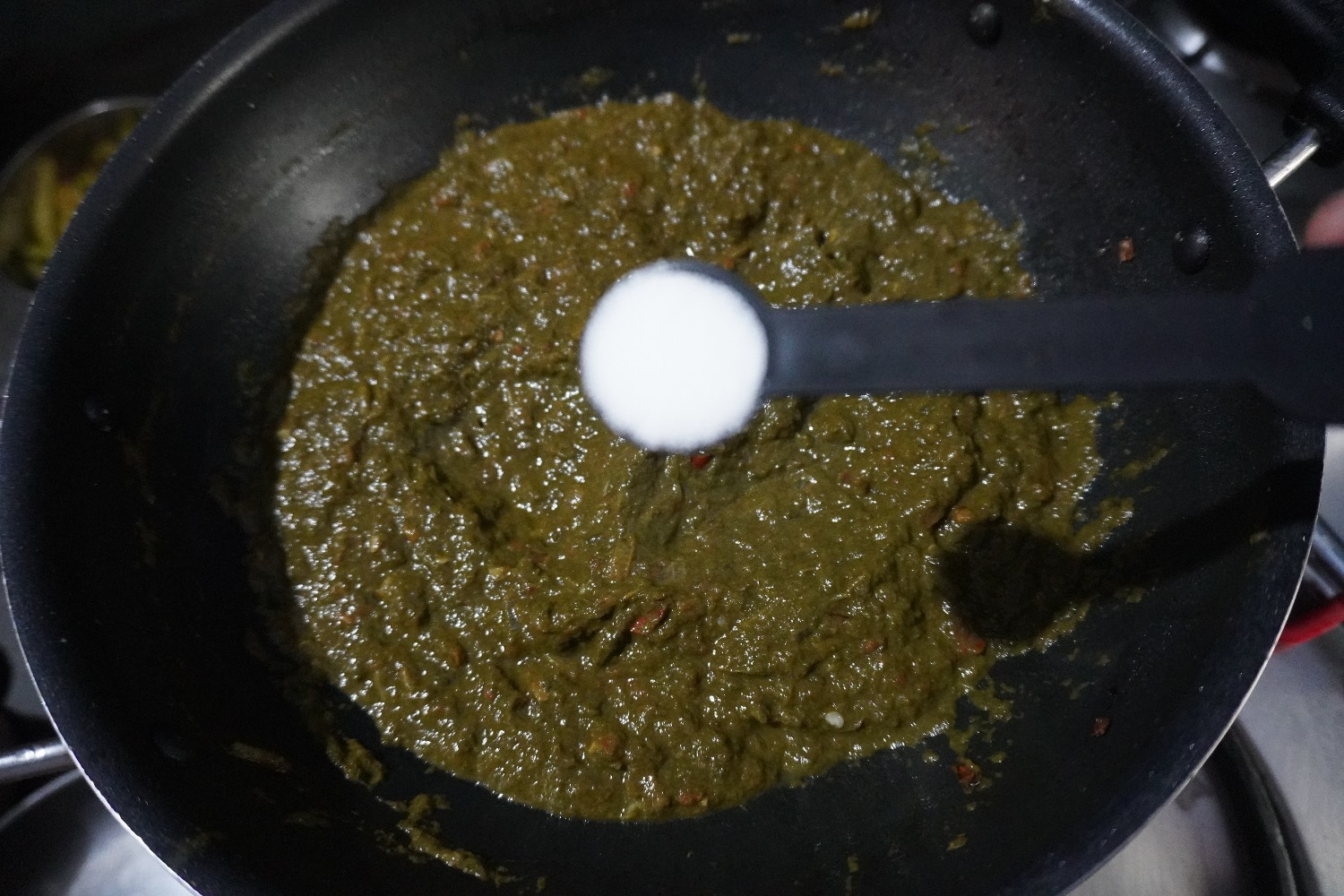 18) Now add salt and stir well.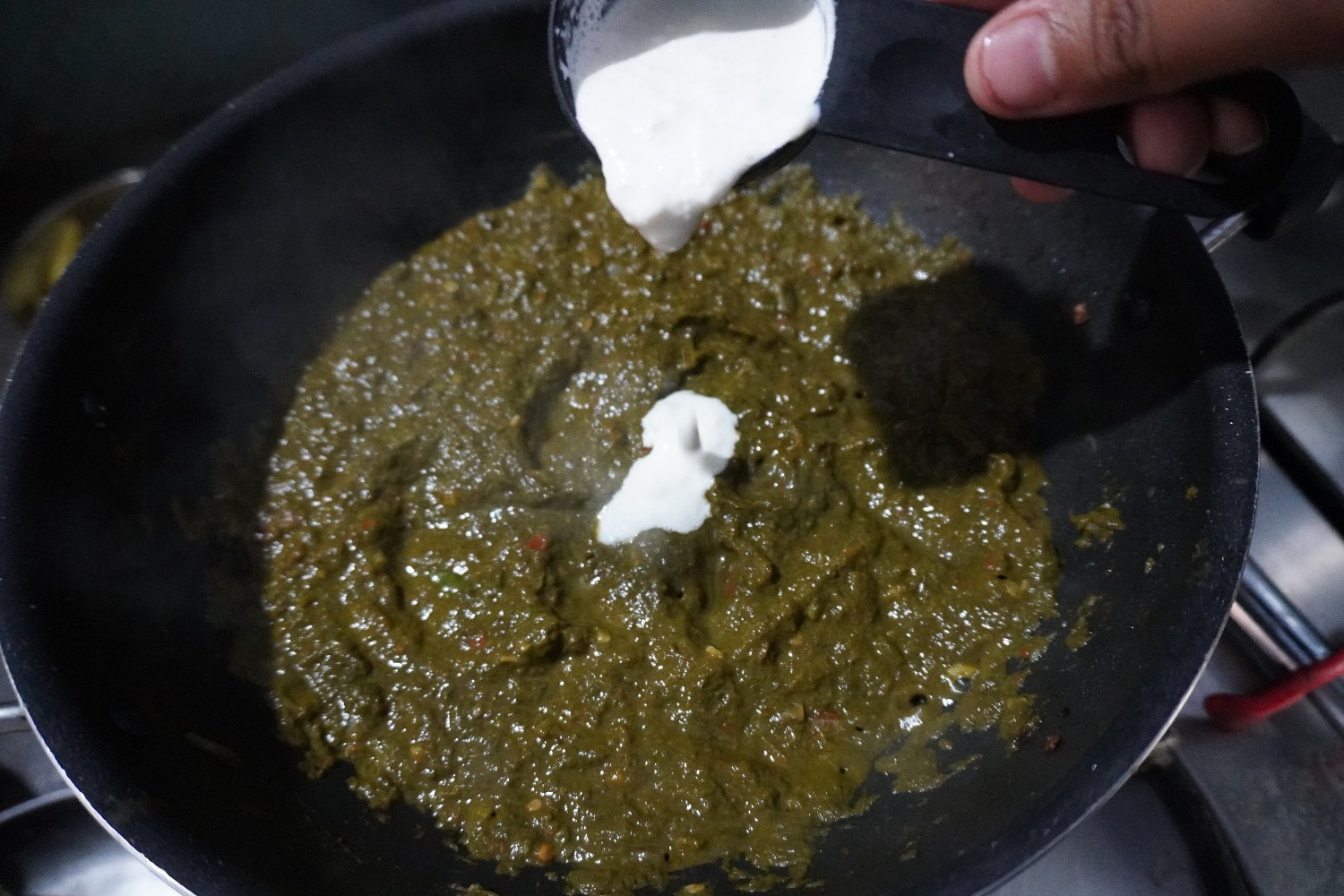 19) Add 1/4 cup of fresh cream in it.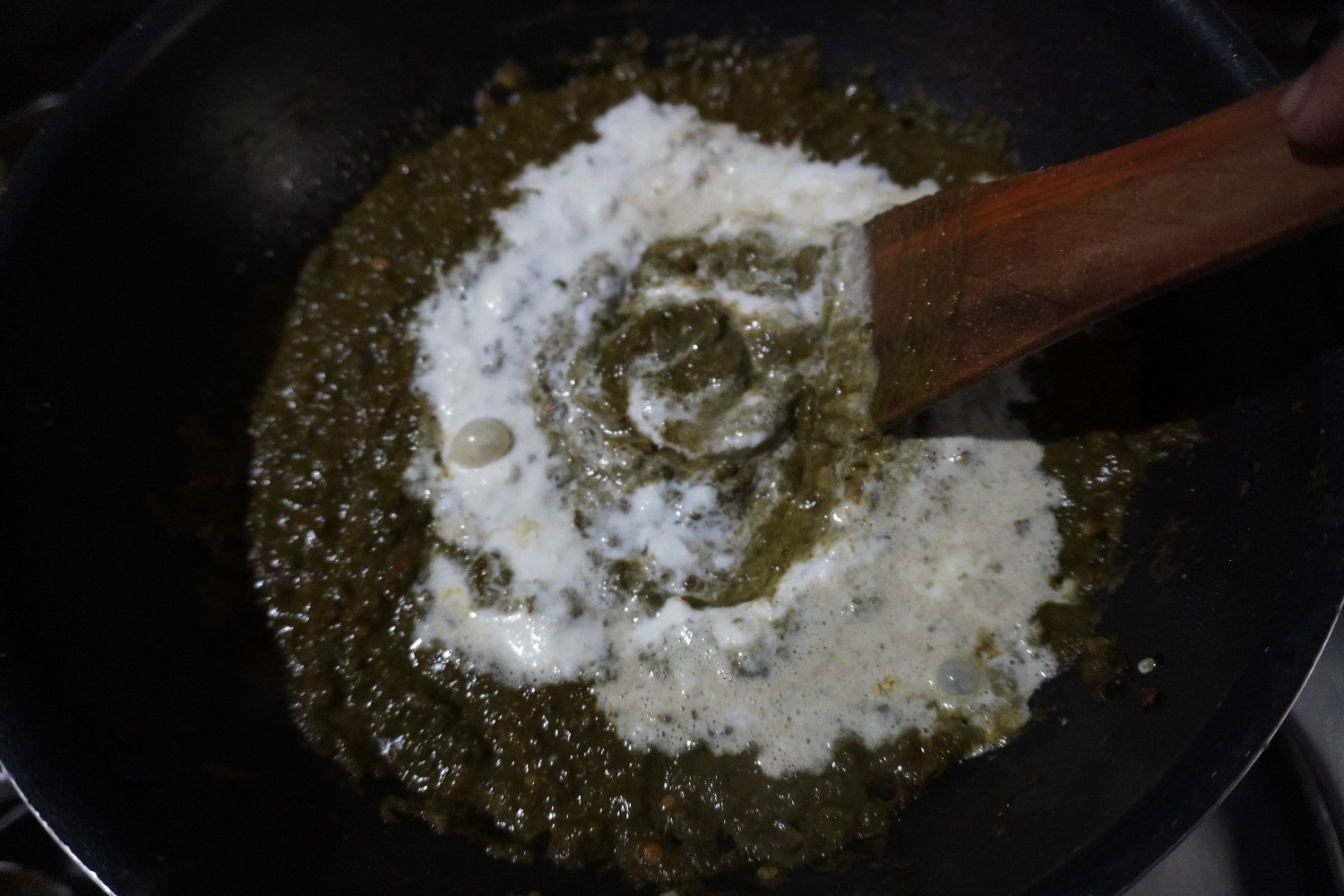 20) Stir and mix it well until done.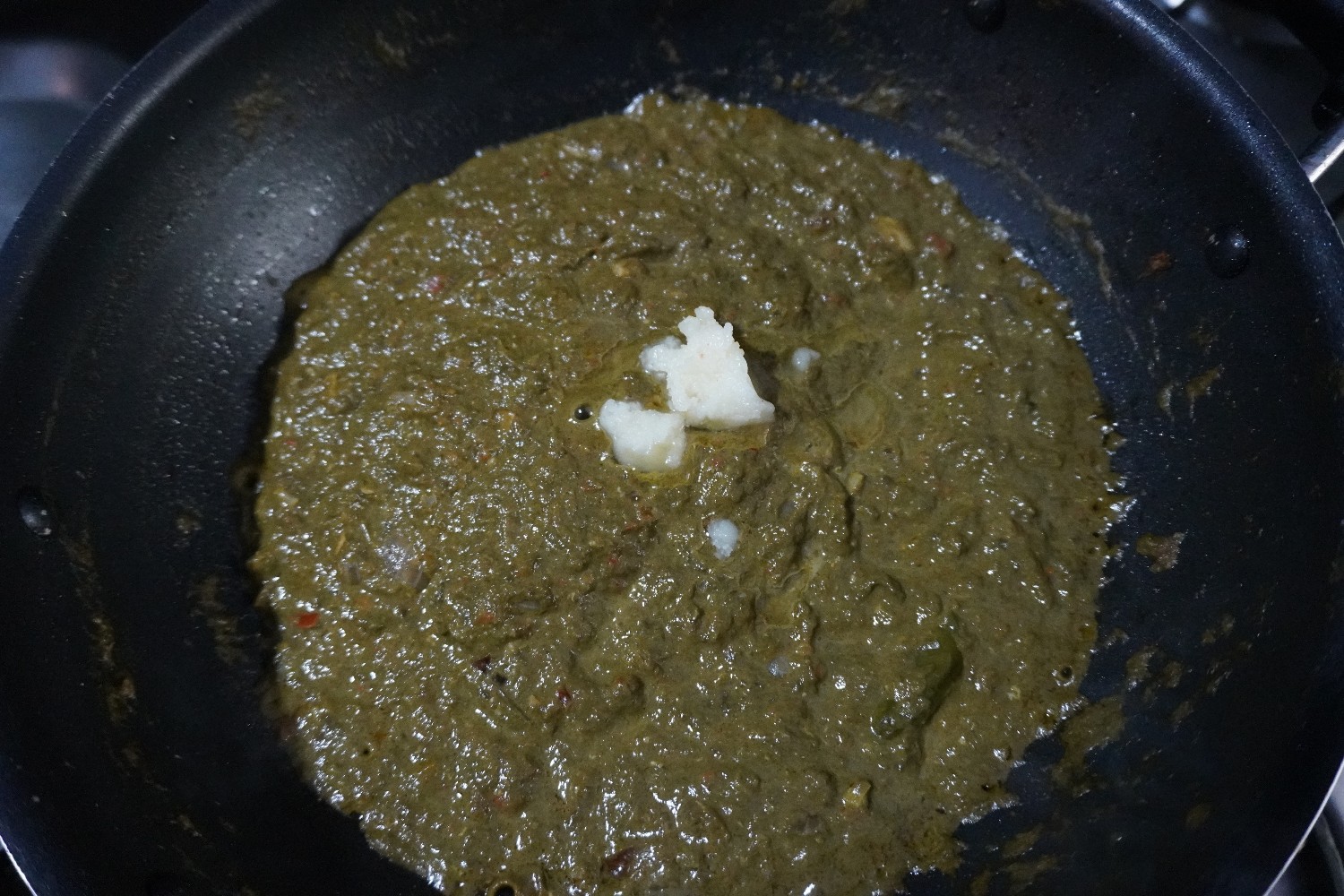 21) Lastly add a tablespoon of desi ghee and mix well. Turn off the flame.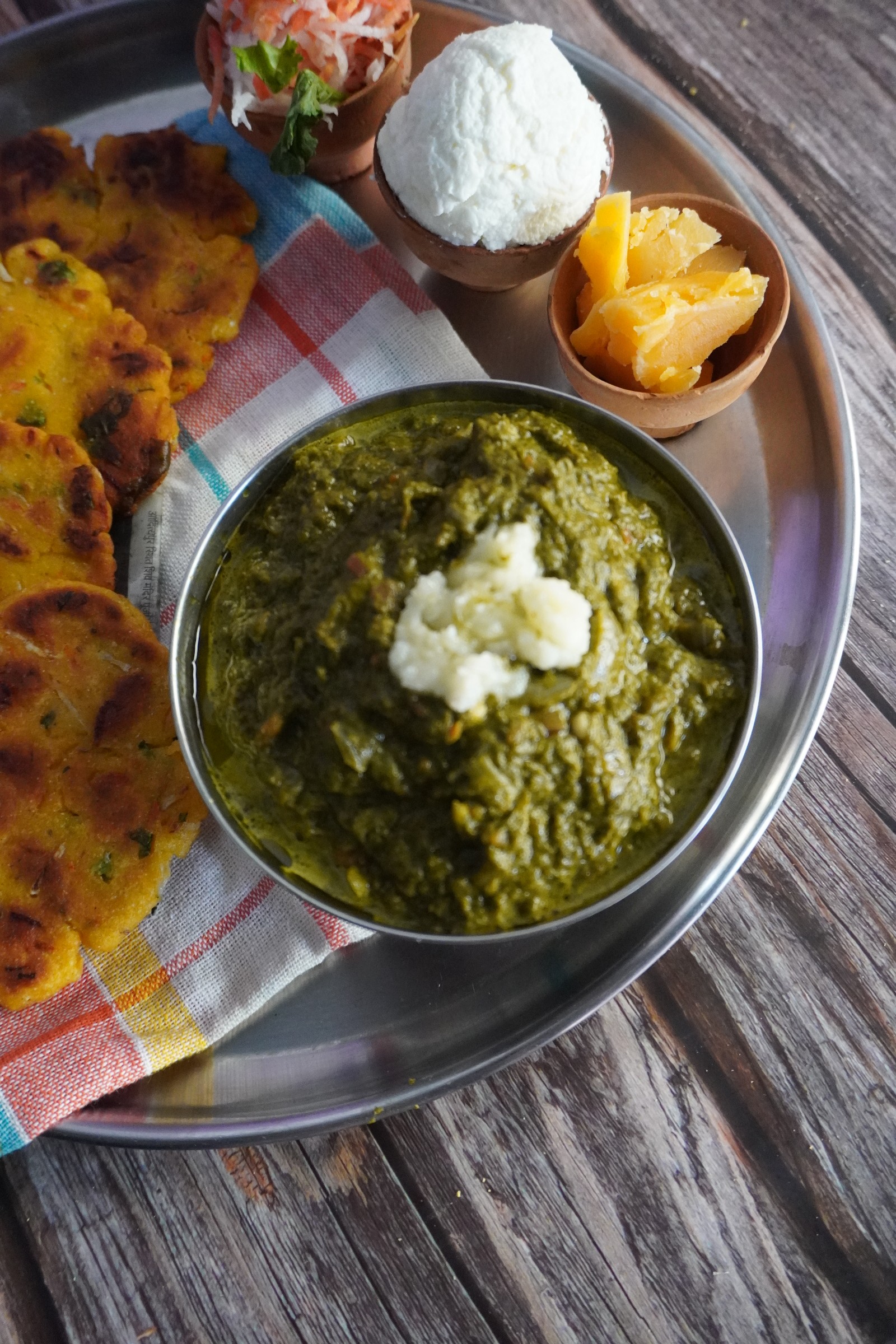 22) Your sarso ka saag is ready to be served.
Tips and Tricks

1)Clean and chop the leaves roughly.
2) Wash the thoroughly for 4 to 5 times.
3) Pressure cook it for 3 to 4 whistles.
4) Cool down the leaves properly before blending it.
5) Blend the leaves into a smooth paste.
6) Add the tomato puree until when the onions turn golden brown.
7) Add the blended saag only when oil seperates.
8) Don't overcook after adding cream and desi ghee.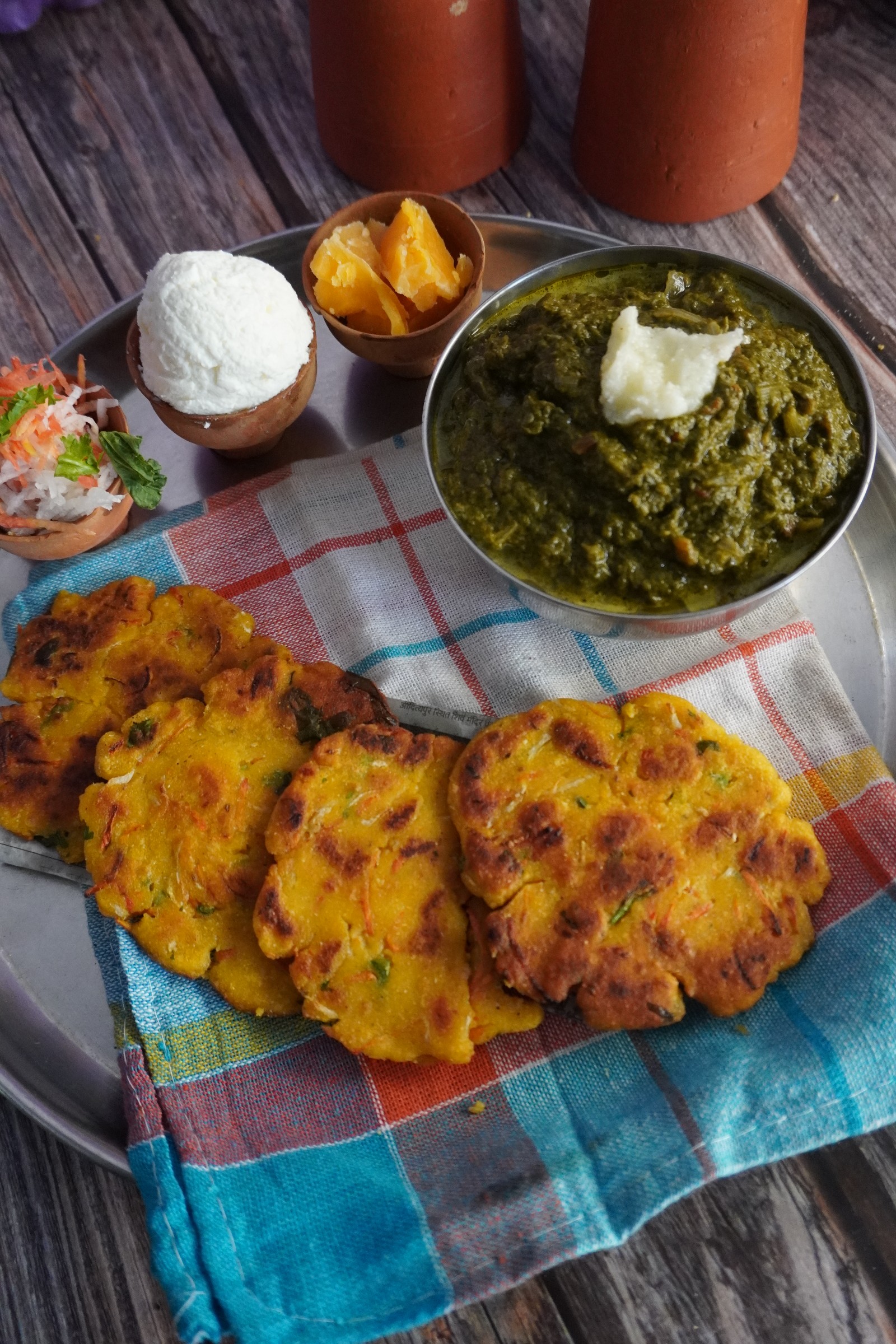 Healthier version

1) You can avoid fresh cream if you want.
2) You can use less chillies if you are allergic to it.