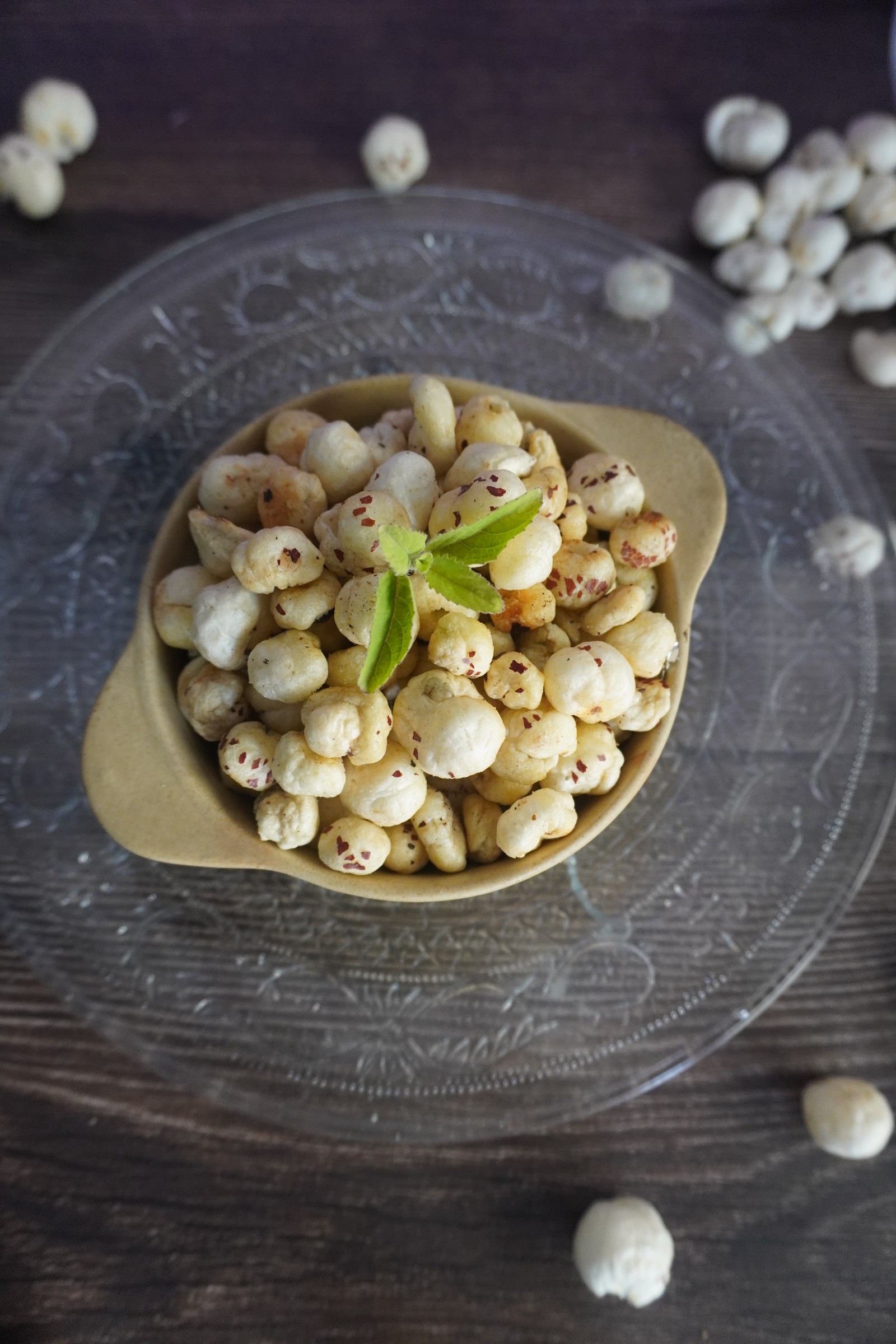 Ingredients
Makhana (fox nuts) – 2 cups
Butter- 4 tablespoon
Salt- 1/2 teaspoon
Pepper- 1/2 teaspoon
Step by step recipe with images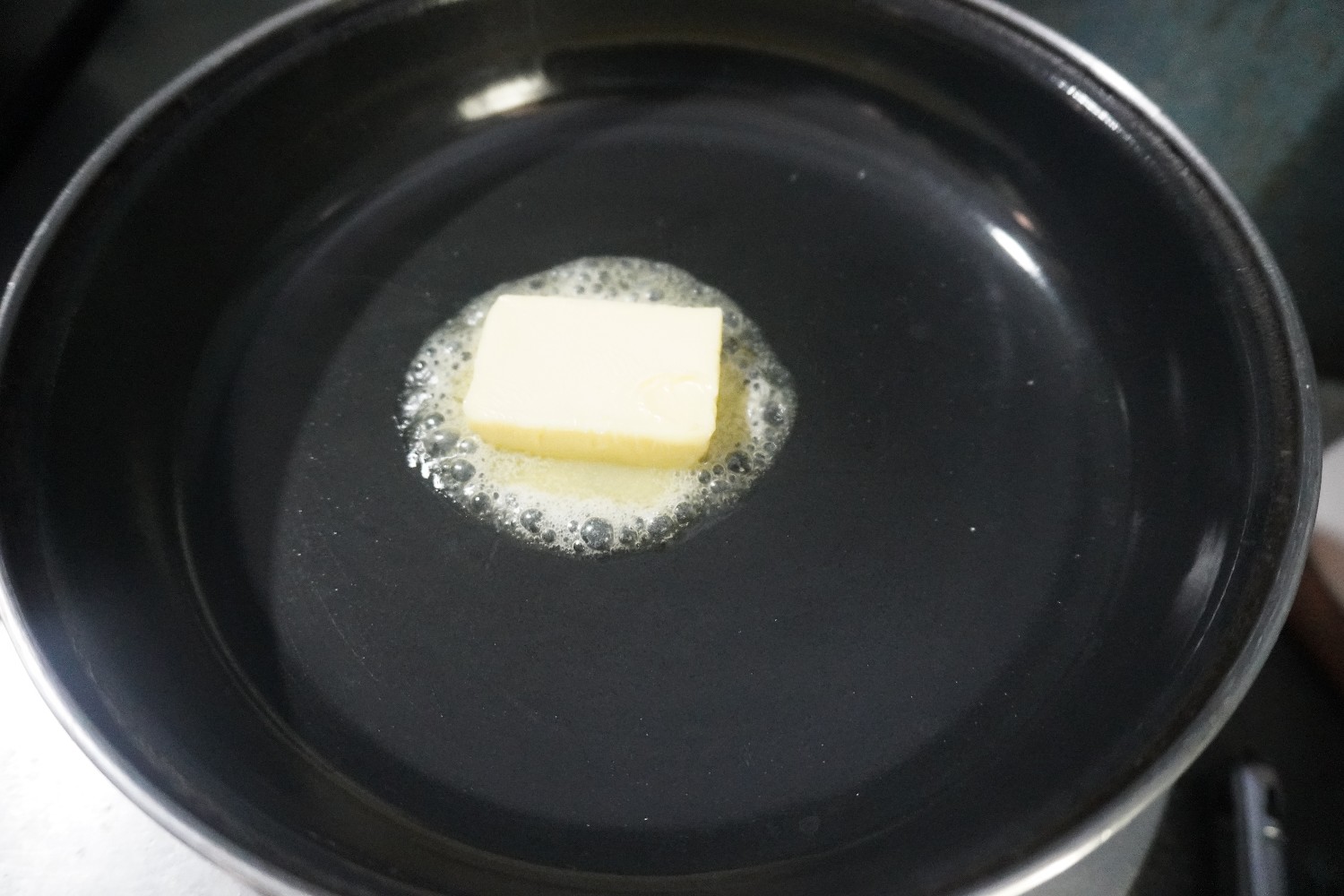 1) Firstly heat a pan with 4 tablespoon butter.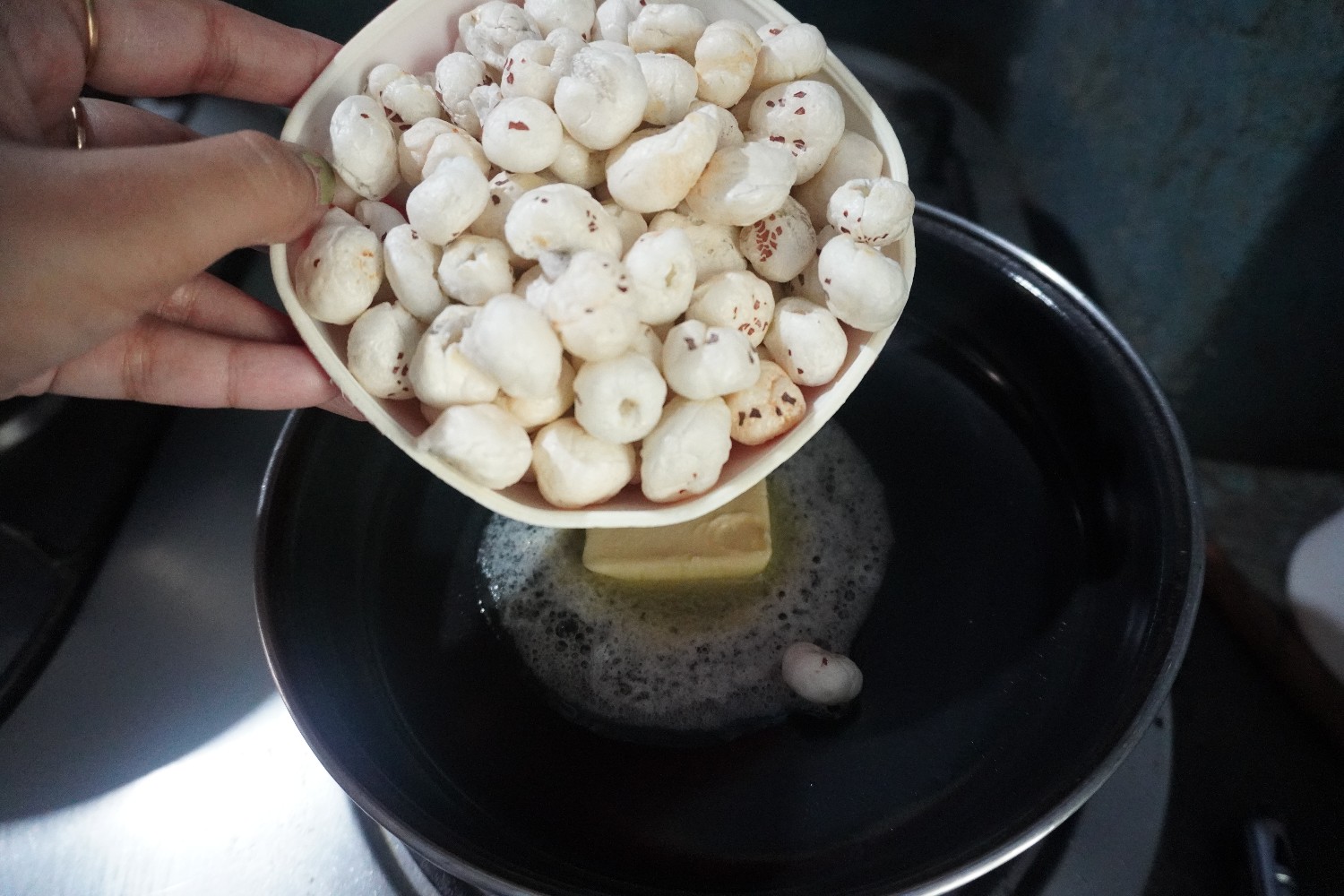 2) Turn the flame to low and add 2 cups of makhana in it.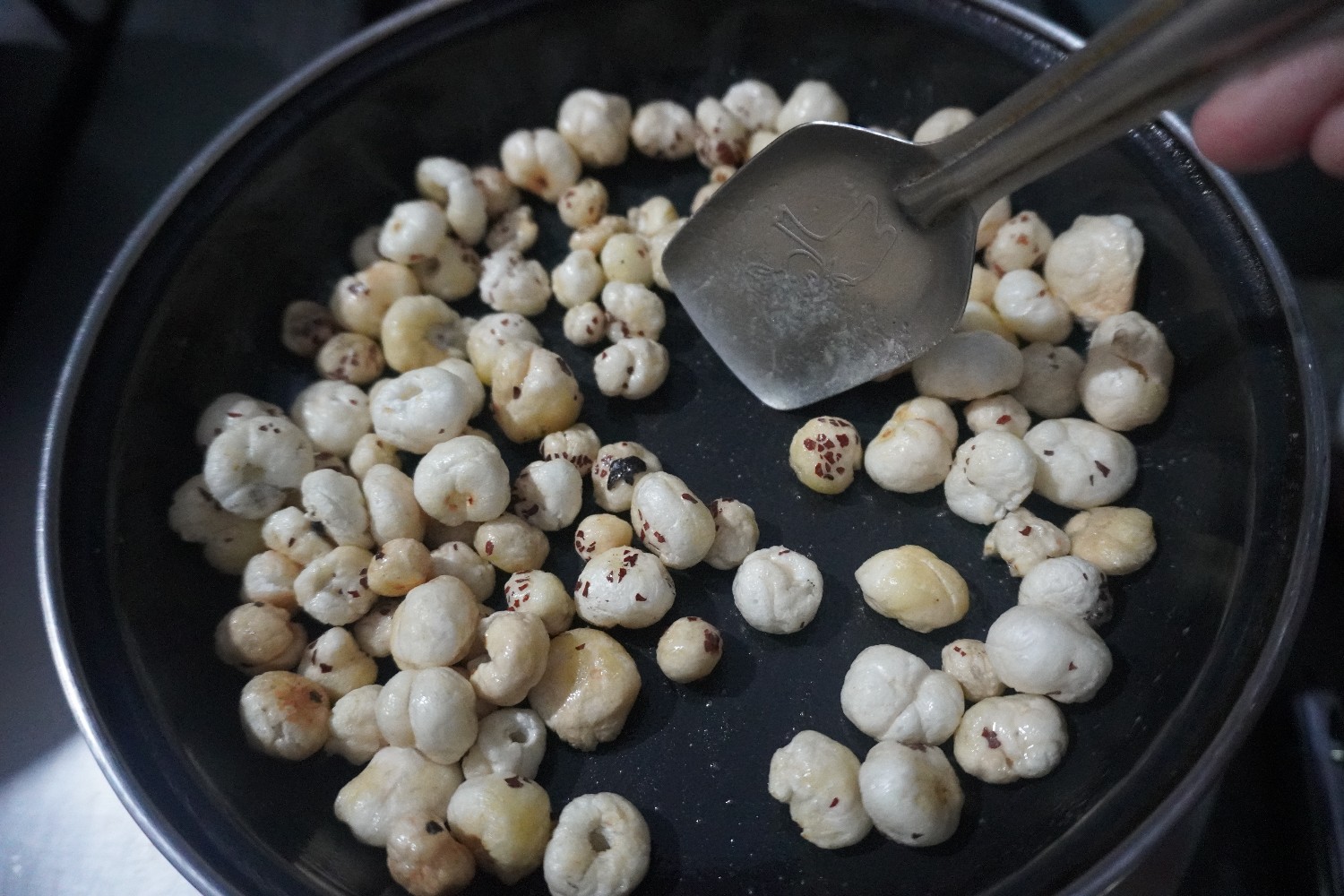 3) Roast the makhana for 5 to 6 minutes on low flame.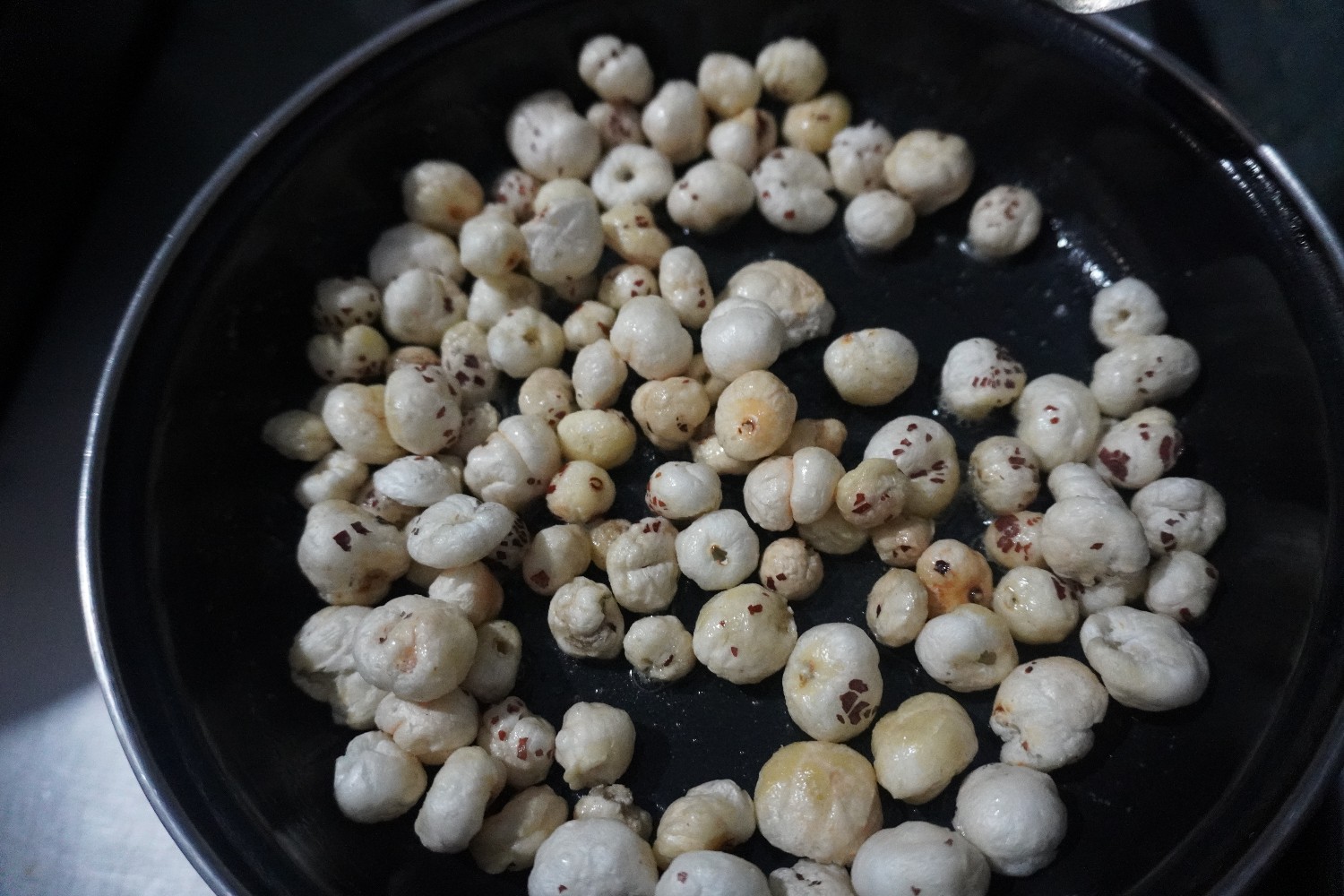 4) Once it turns golden brown and crisp turn off the flame.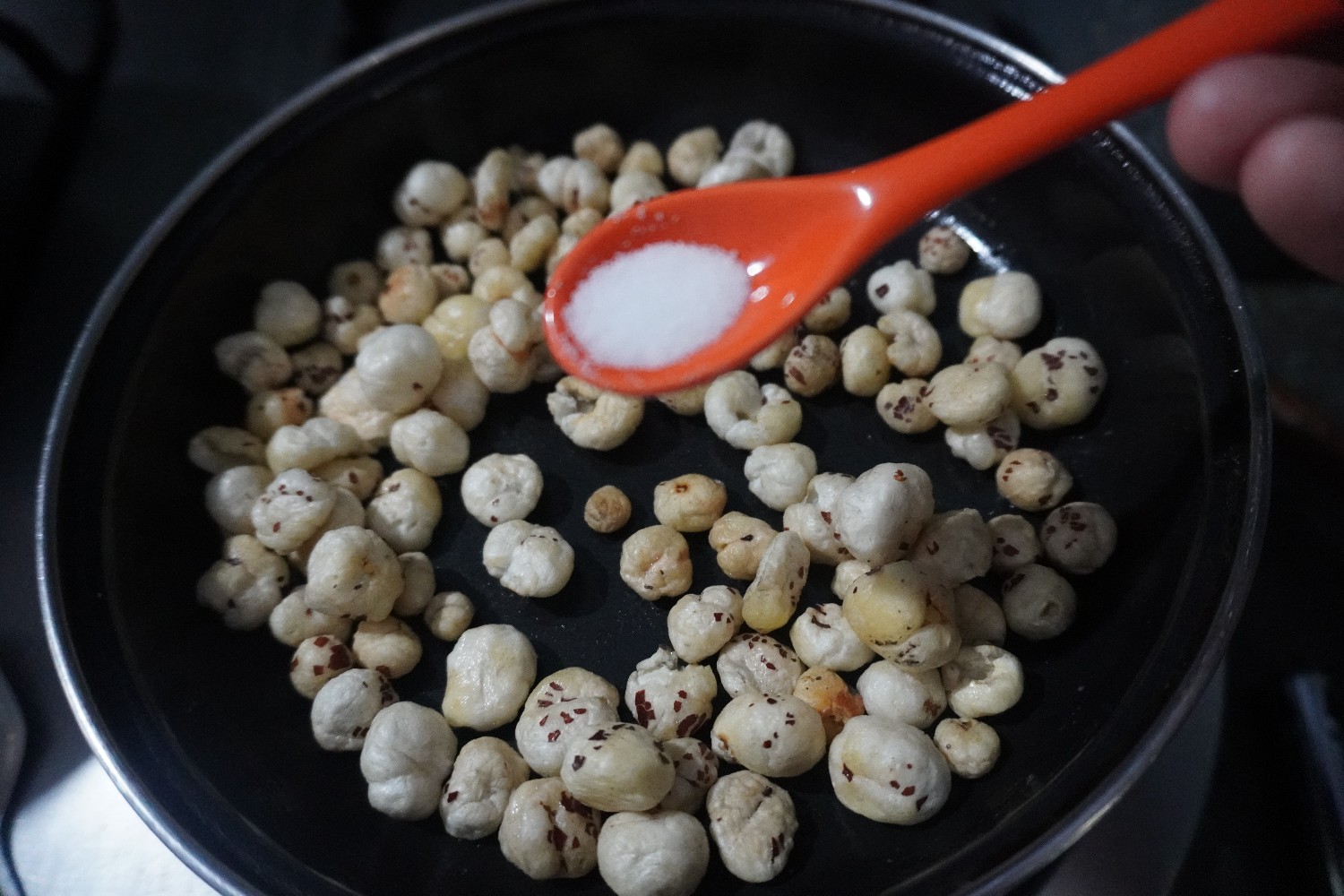 5) Now sprinkle 1/2 teaspoon salt in it.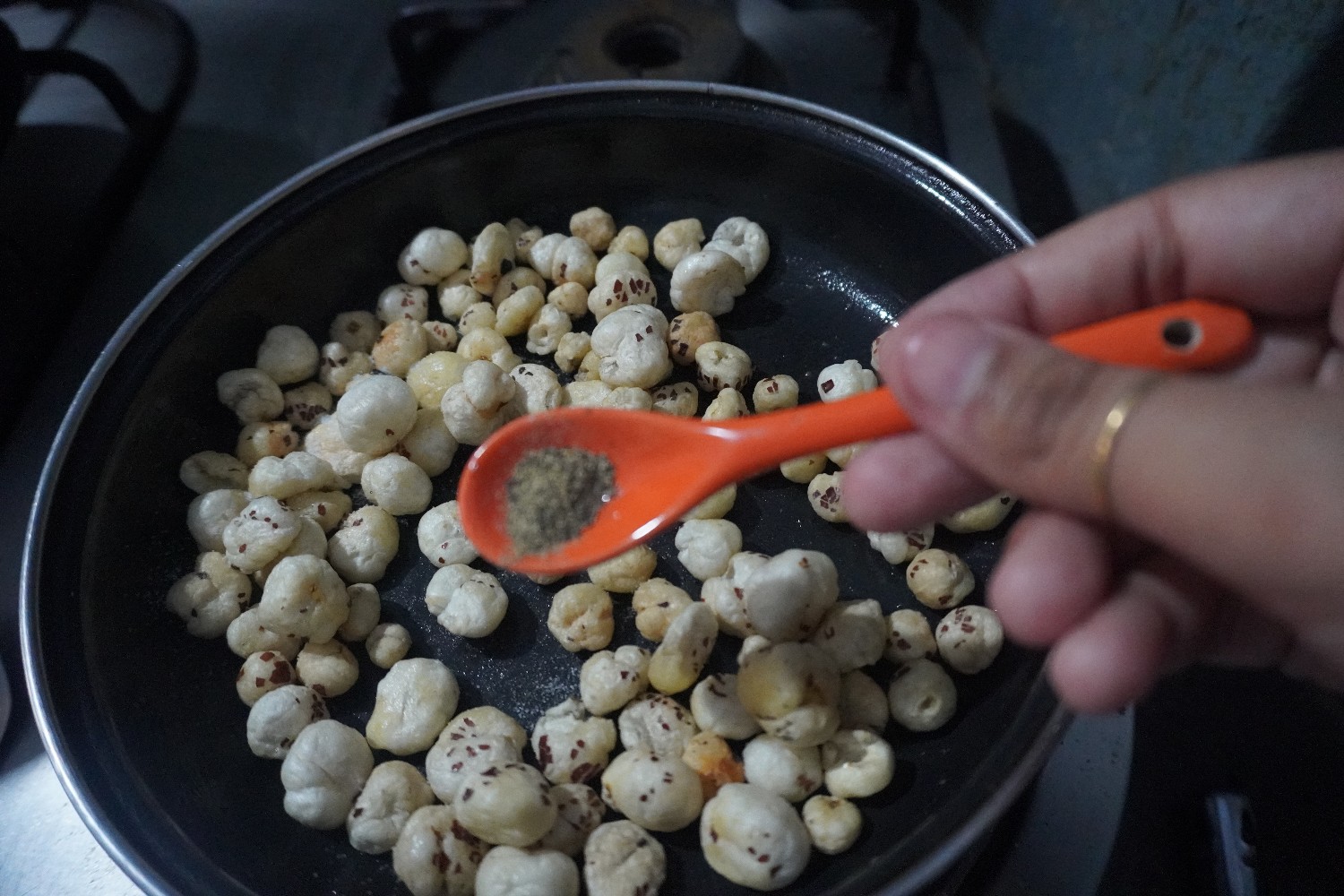 6) Sprinkle 1/2 teaspoon black pepper in it.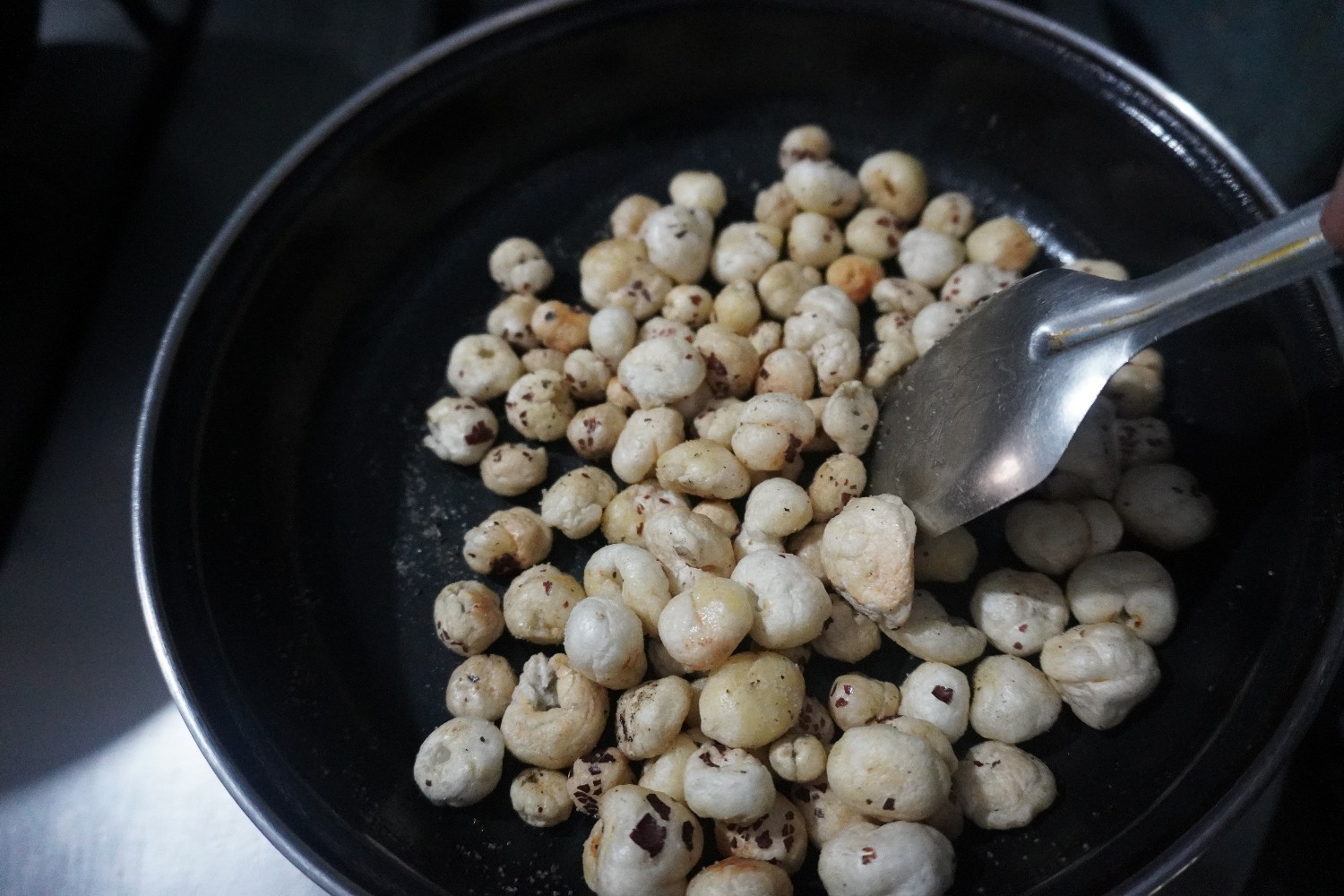 7) Now mix or toss them well.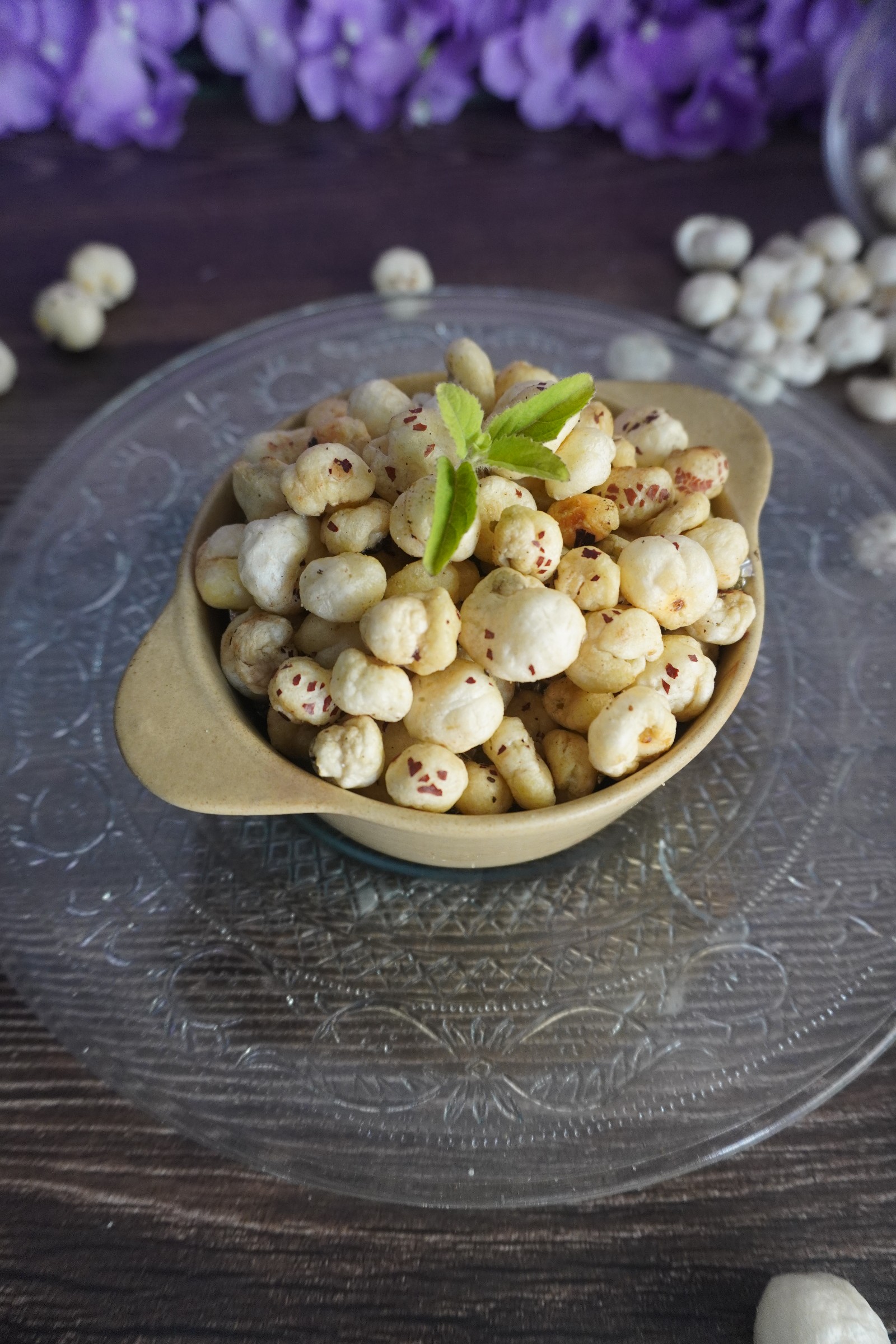 8) Your yummy and crunchy seasoned makhanas are ready to be served. You can also store them for a week in an airtight container.
Tips and Tricks

1) The flame should be at low throughout.
2) Roast the makhana until they turn crisp.
3) Turn off the flame and add the seasoning.
4) Toss well after adding the seasonings.
5) You can store it in an airtight container for a week.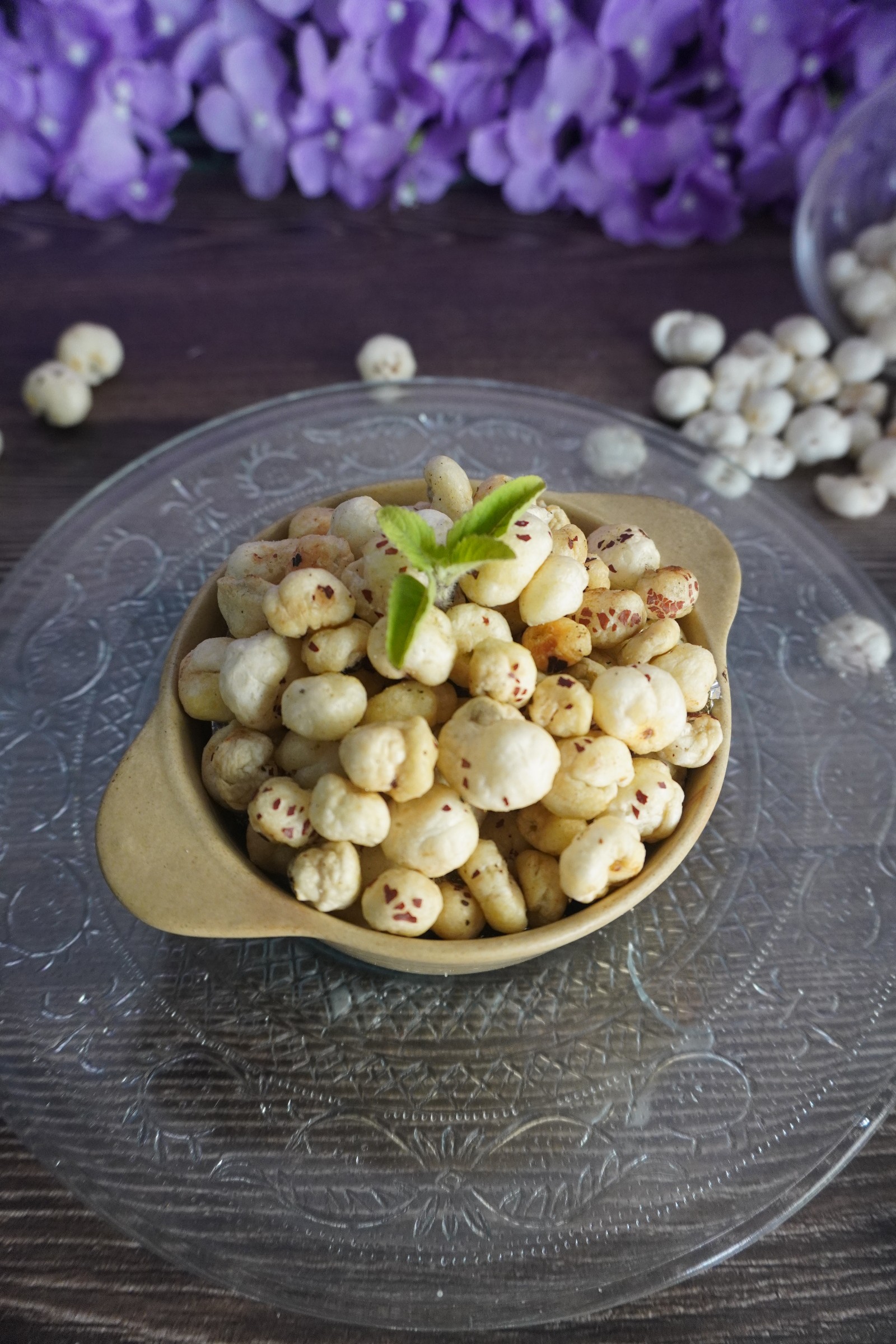 Healthier version

1) You can use desi ghee instead of butter.
2) You can even dry roast them on low flame if you want to avoid butter or ghee.