Rainy days are almost incomplete with corn. Corn is one of the most healthy snacking option which will not just fulfill your appetite but also taste super awesome. I m a corn lover and enjoy munching it in every form. I used to love experimenting new recipes with corn during my teenage and one of such recipe was tandoori corn. Where normal boiled corn is given a tandoori twist. This recipe is super healthy and tastes heavenly. I would surely recommend you to try it once.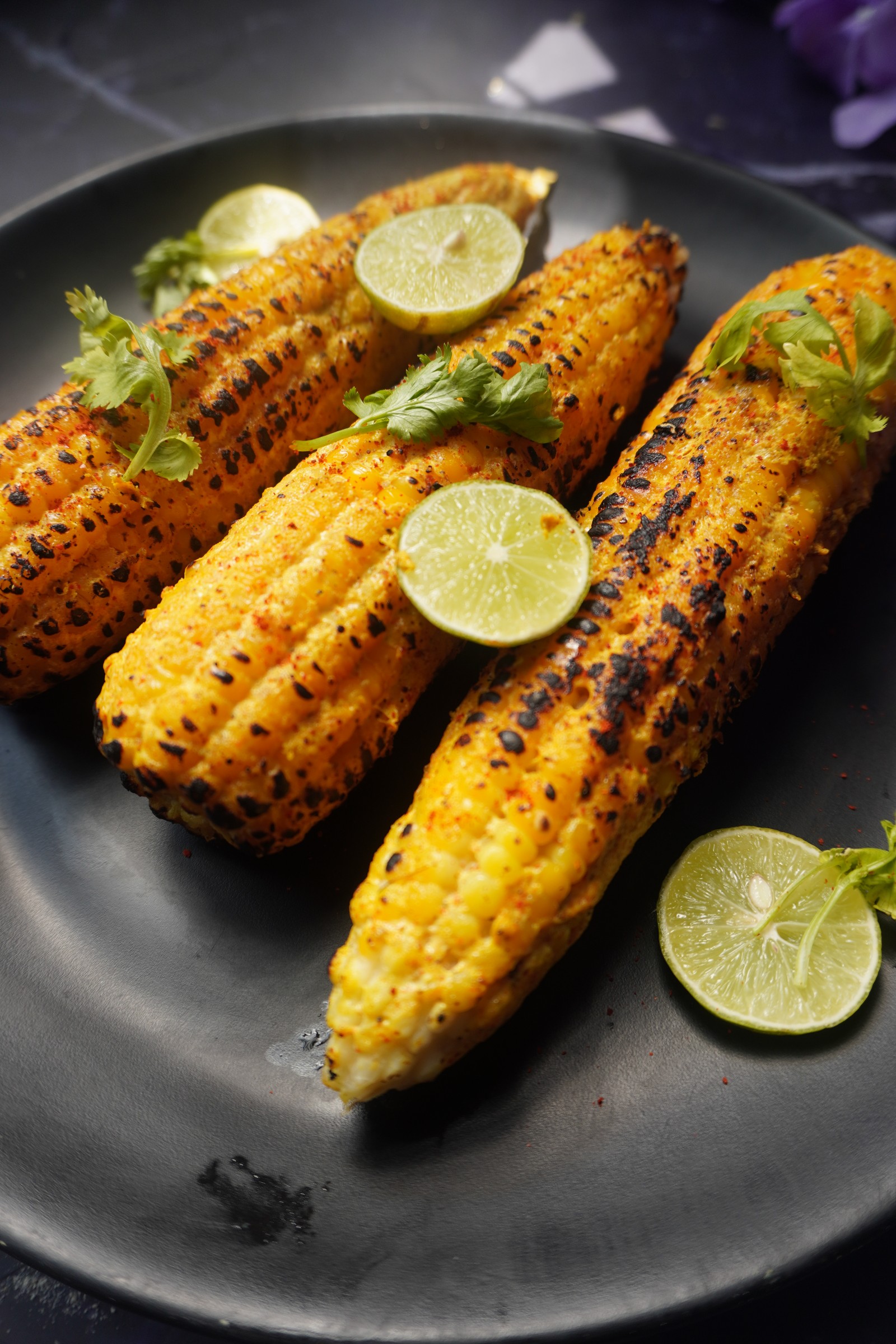 Introduction
This recipe is made by firstly boiling and then marinating corn with curd and spices. It is then grilled on direct flame until it absorbs the marination well and gets properly cooked. Further lemon is squeezed on it for the extra taste and tanginess. This recipe tastes best when served hot. So please go ahead and give this recipe a try and please don't forget to share your reviews in the comments section below⬇
Ingredients

Corn- 3 medium sized
Curd- 1/2 cup
Turmeric powder- 1/2 teaspoon
Red chilli powder- 1/2 teaspoon
Cumin powder- 1/2 teaspoon
Salt-1/2 teaspoon
Coriander powder- 1/2 teaspoon
Aamchur powder- 1/2 teaspoon
Mustard oil- 1 tablespoon
Ginger garlic paste- 1 teaspoon
Lemon slices- 3 to 4
Step by step recipe with images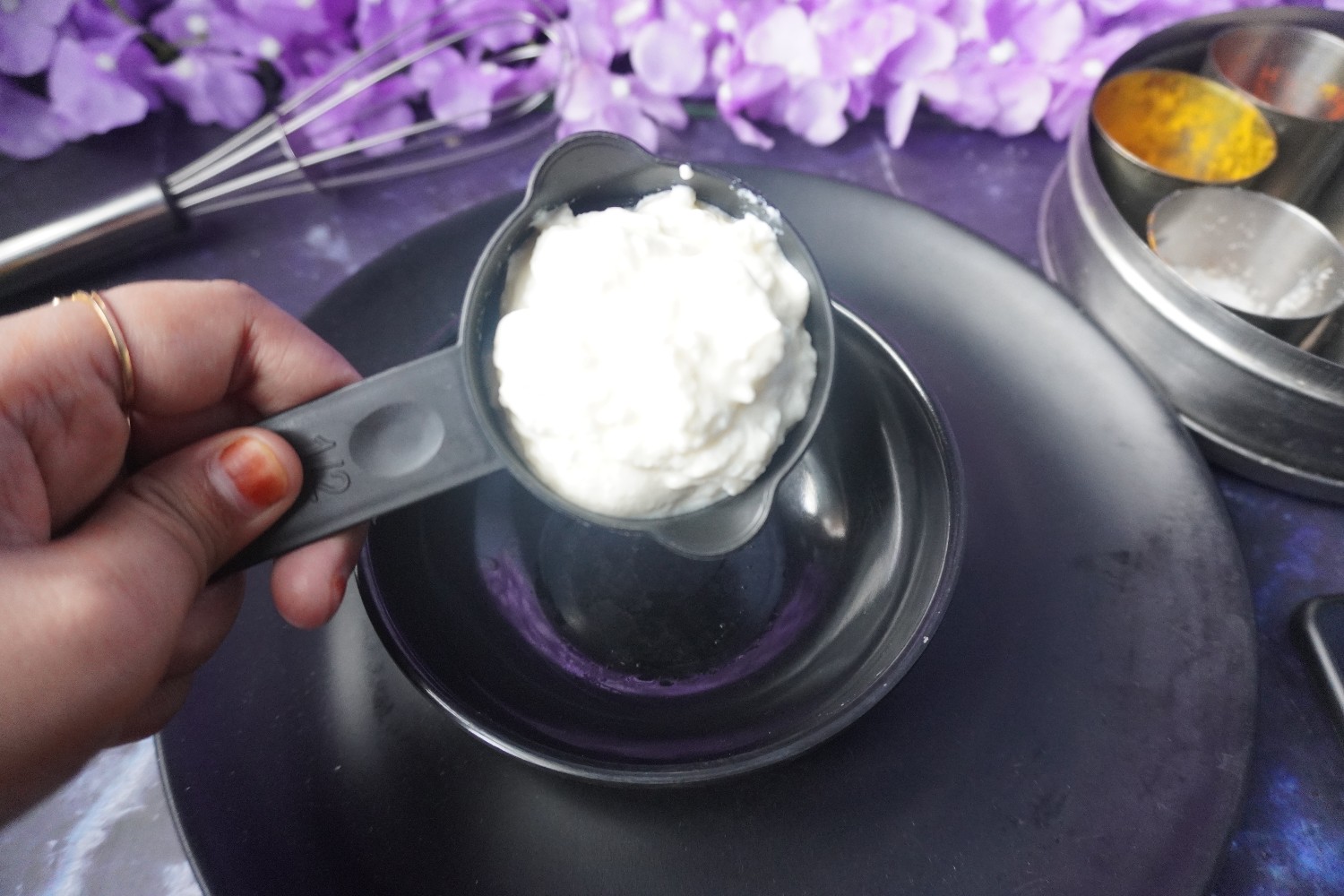 1) Firstly take a mixing bowl and add 1/2 cup curd in it.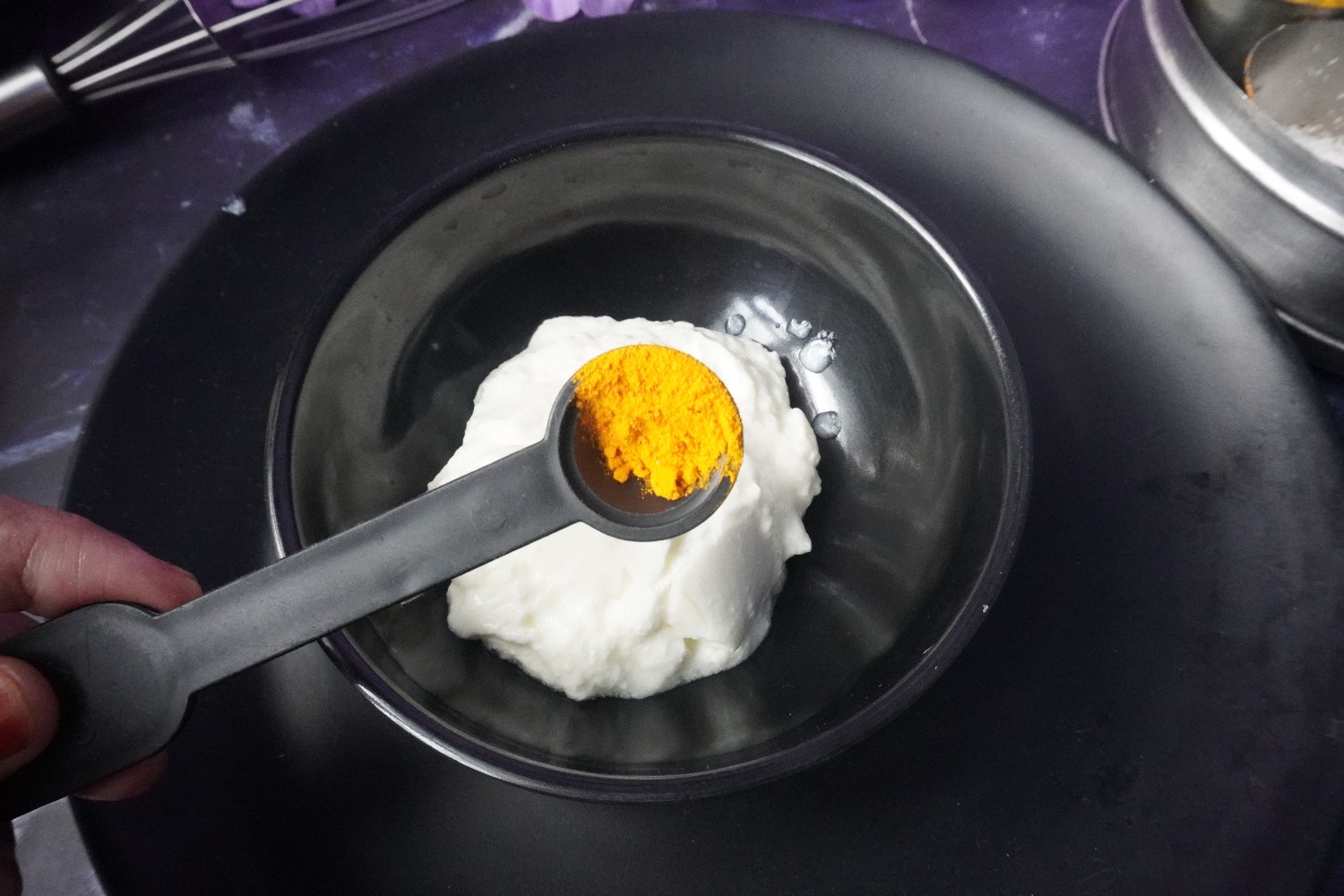 2) Now add 1/2 teaspoon Turmeric powder in it.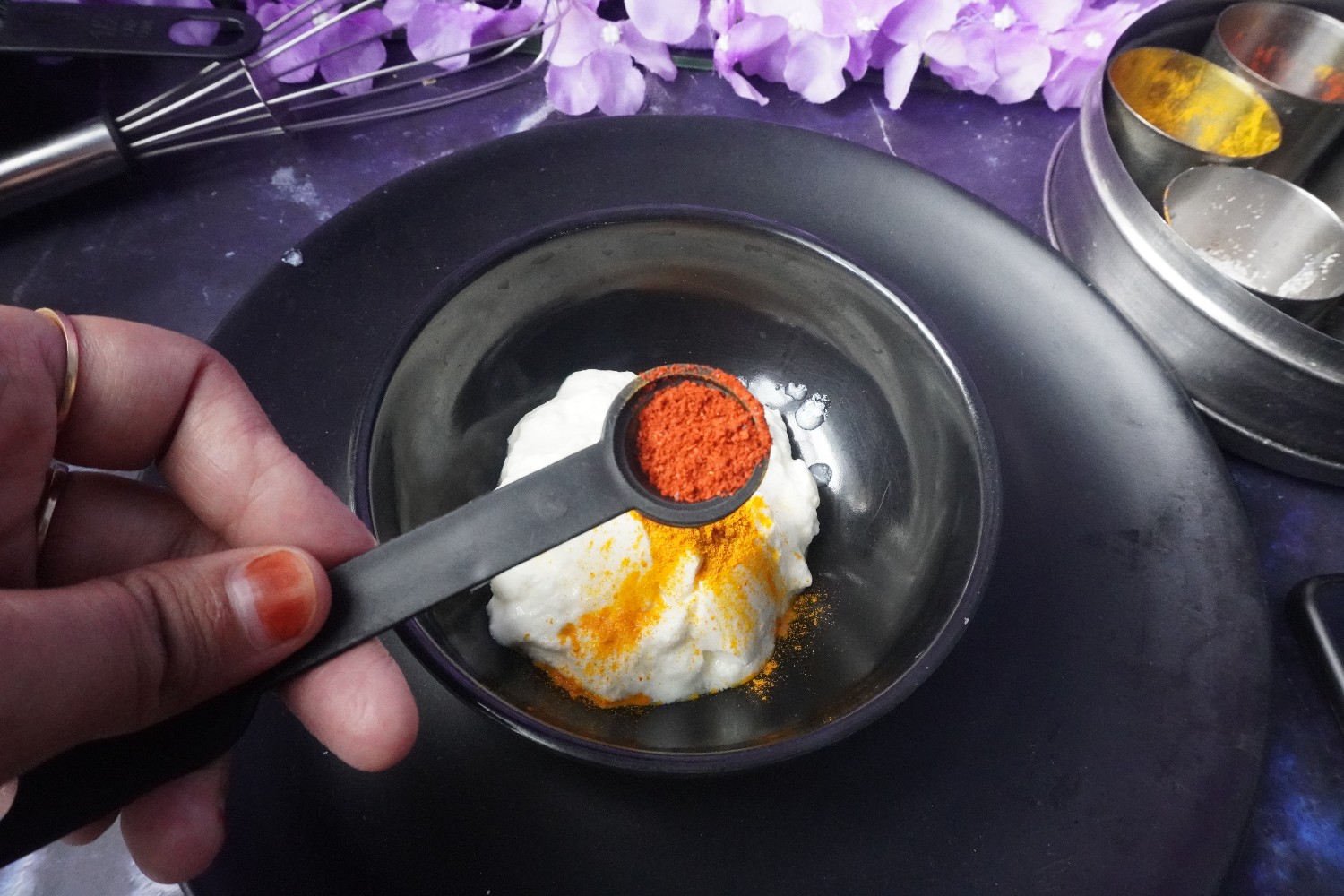 3) Add 1/2 teaspoon red chilli powder in it.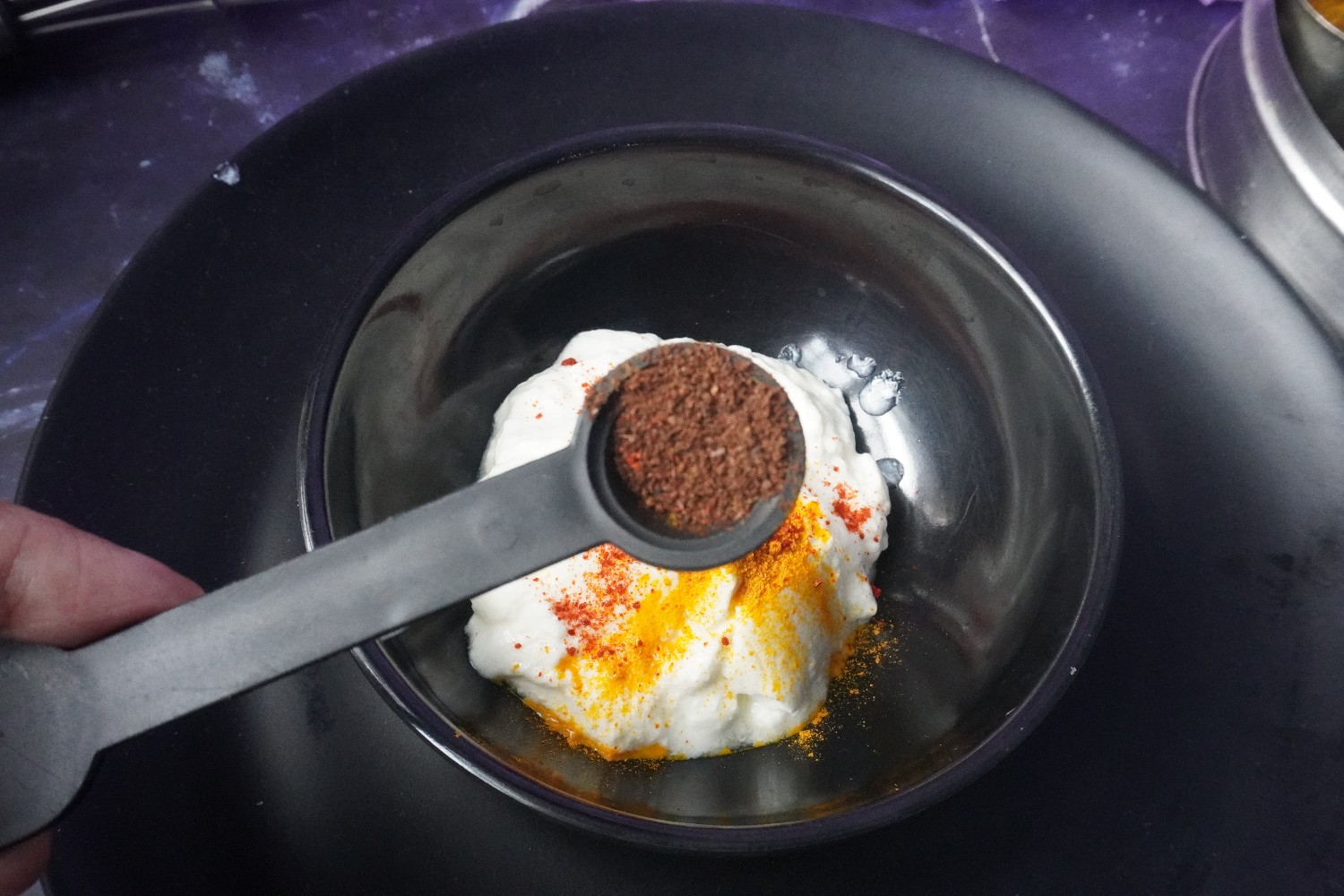 4) Add 1/2 teaspoon cumin powder in it.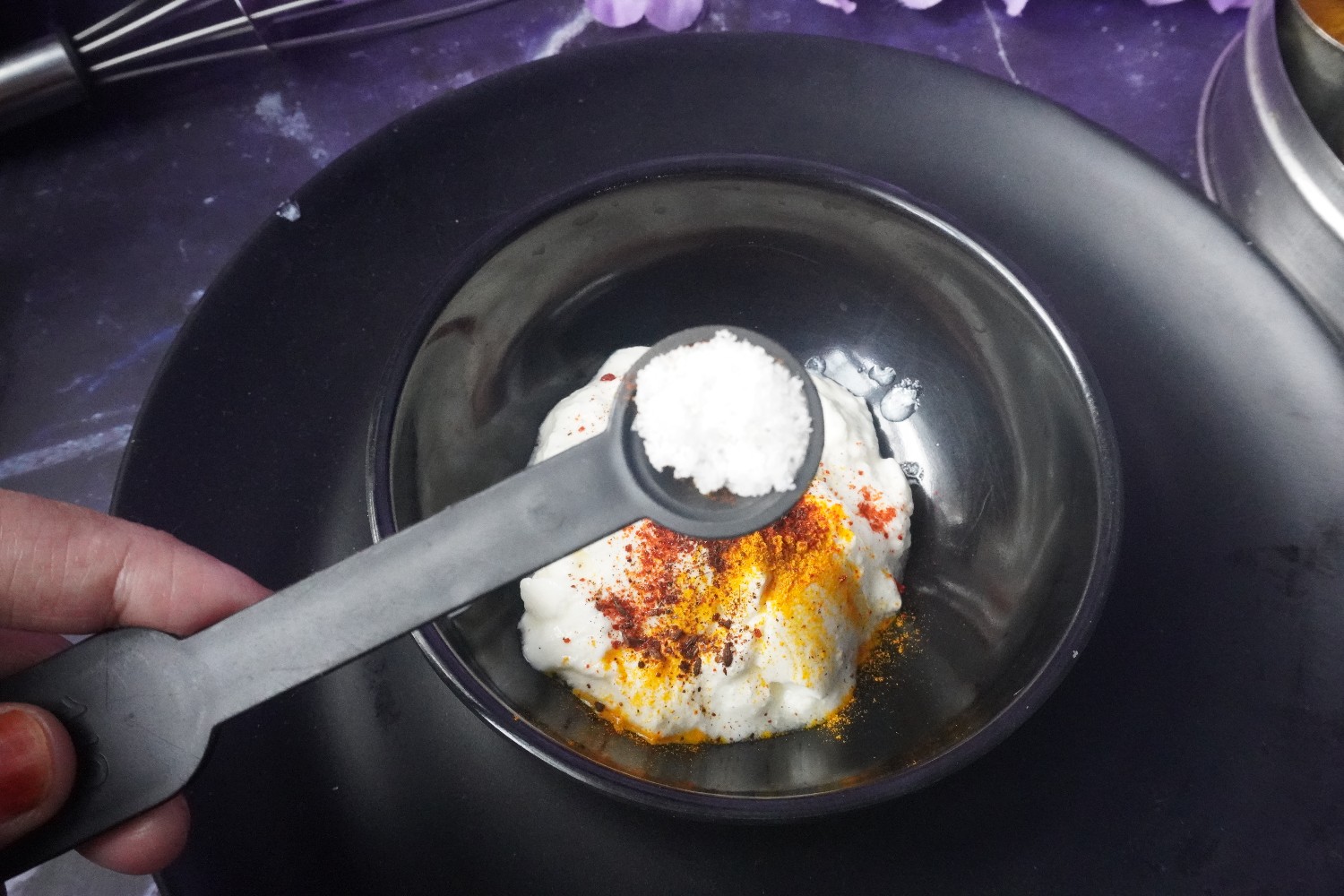 5) Add salt as per taste. I added 1/2 teaspoon of salt.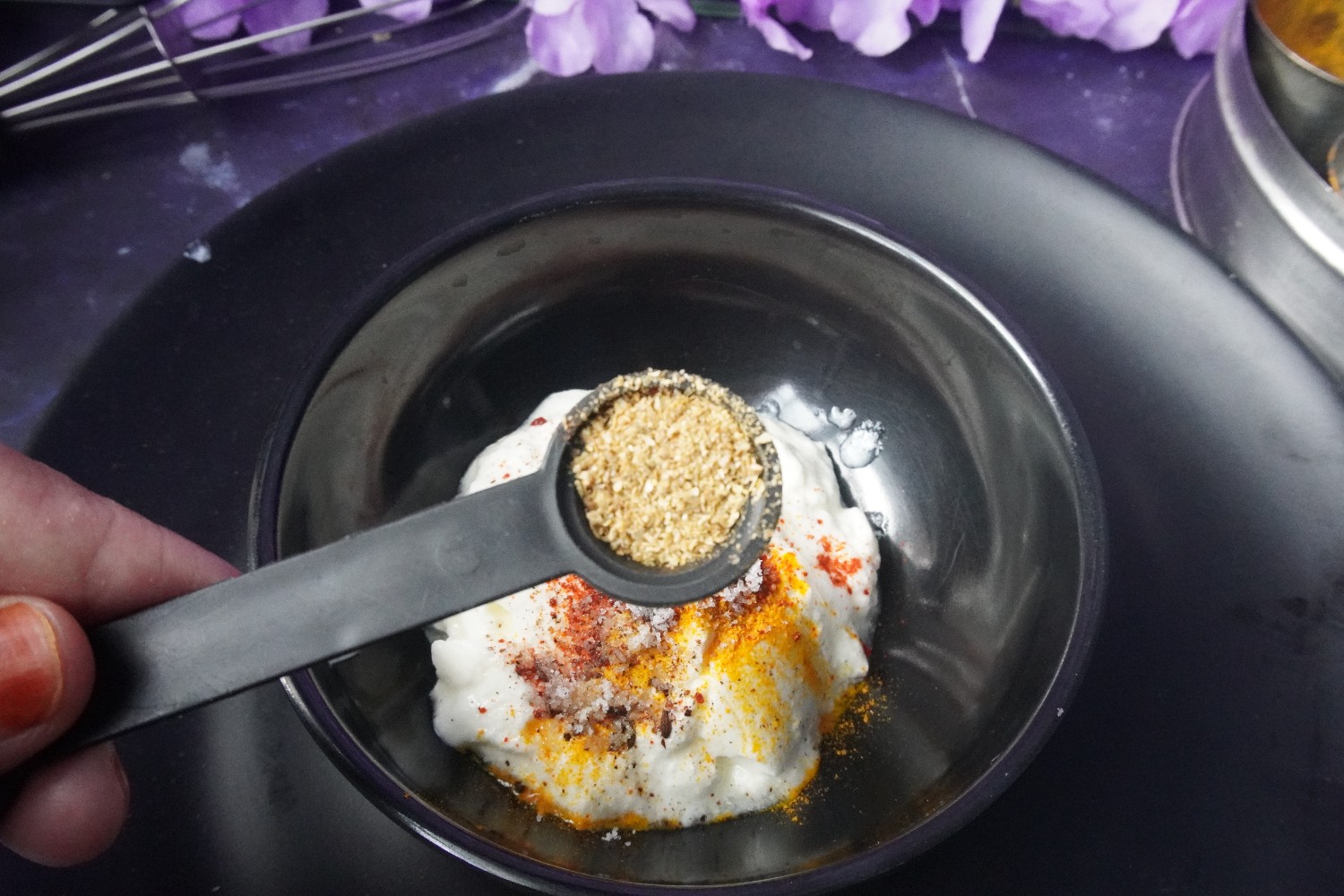 6) Add 1/2 teaspoon coriander powder in it.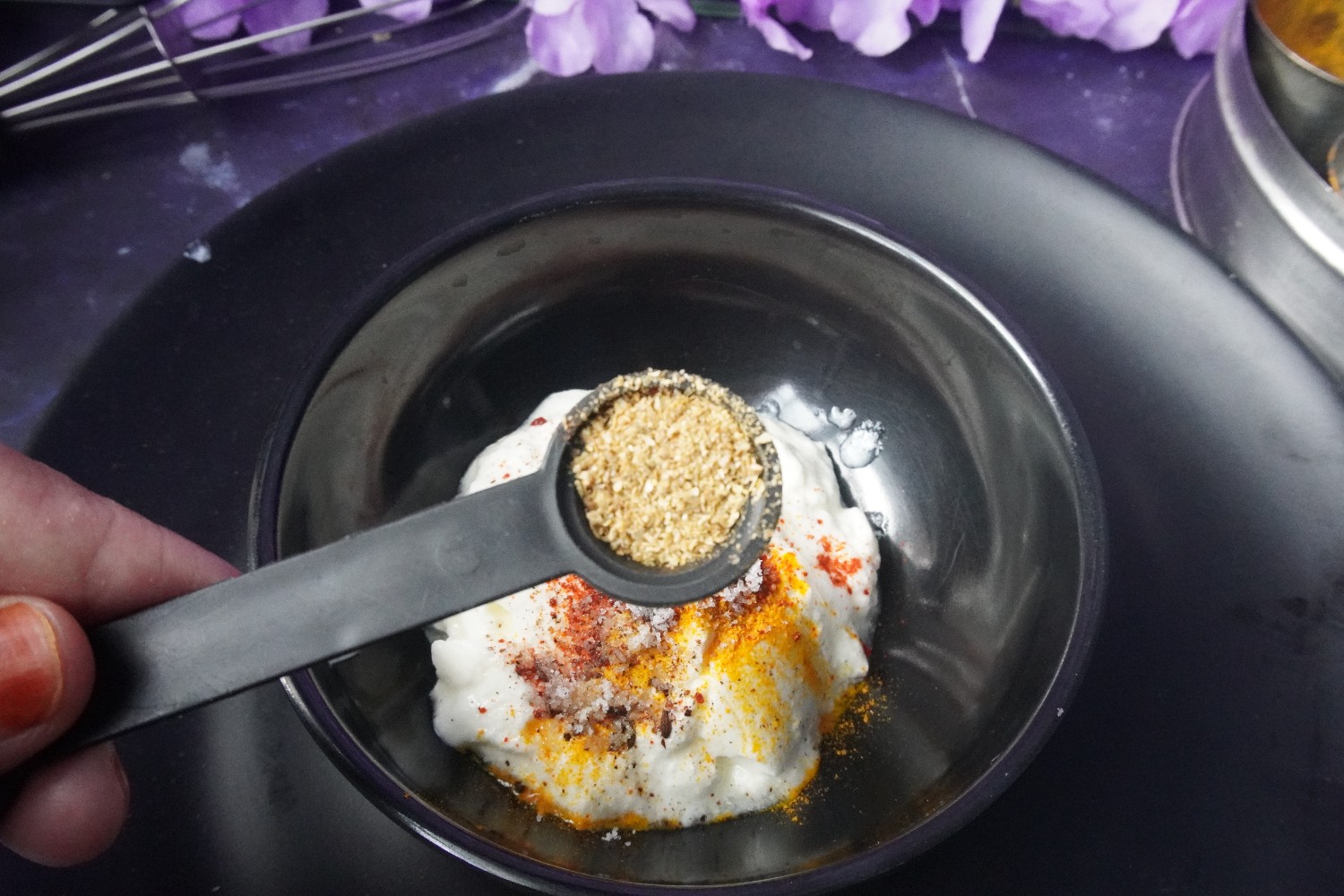 7) Add 1/2 teaspoon aamchur(dry mango powder) in it .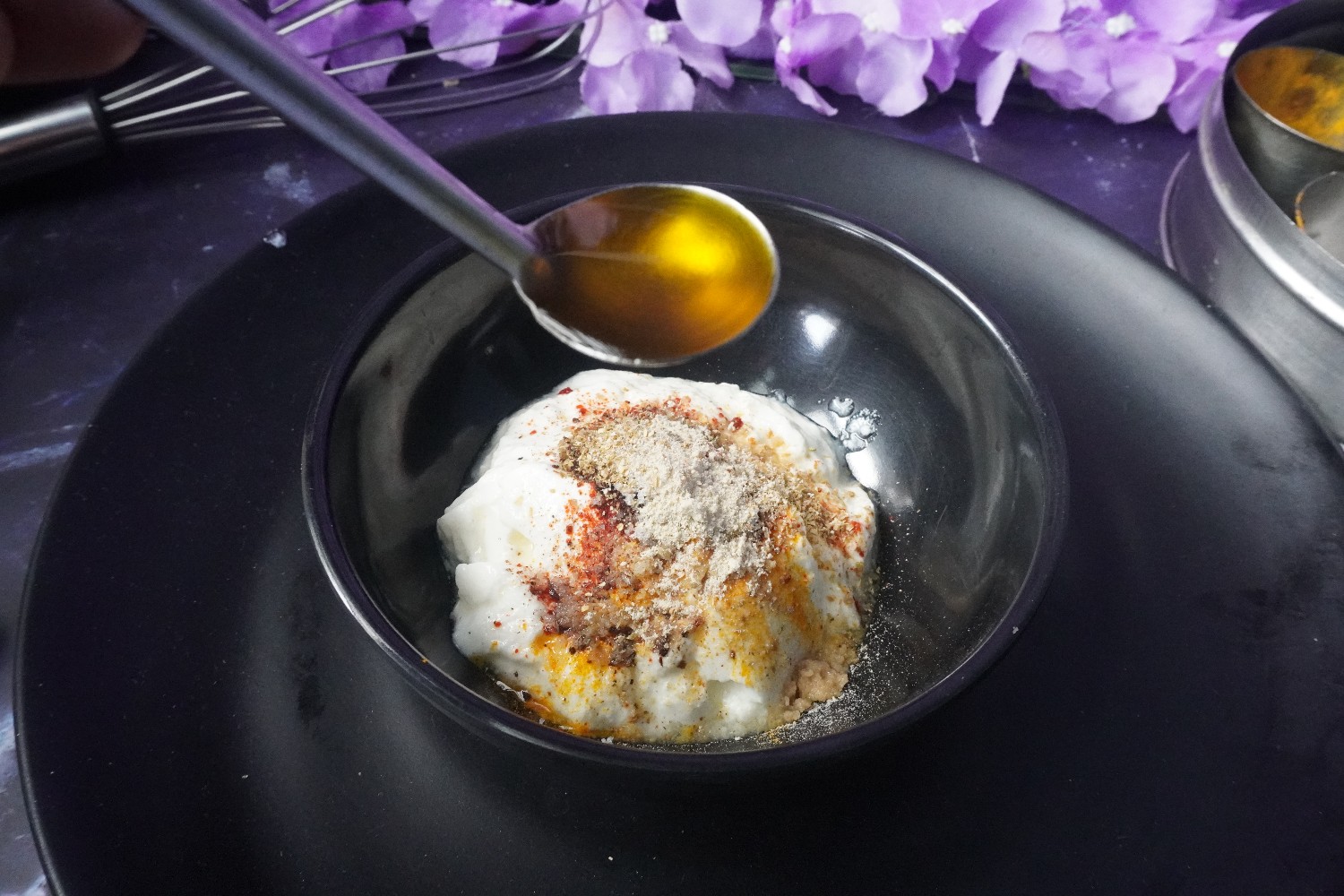 8) Now add a tablespoon of mustard oil in it.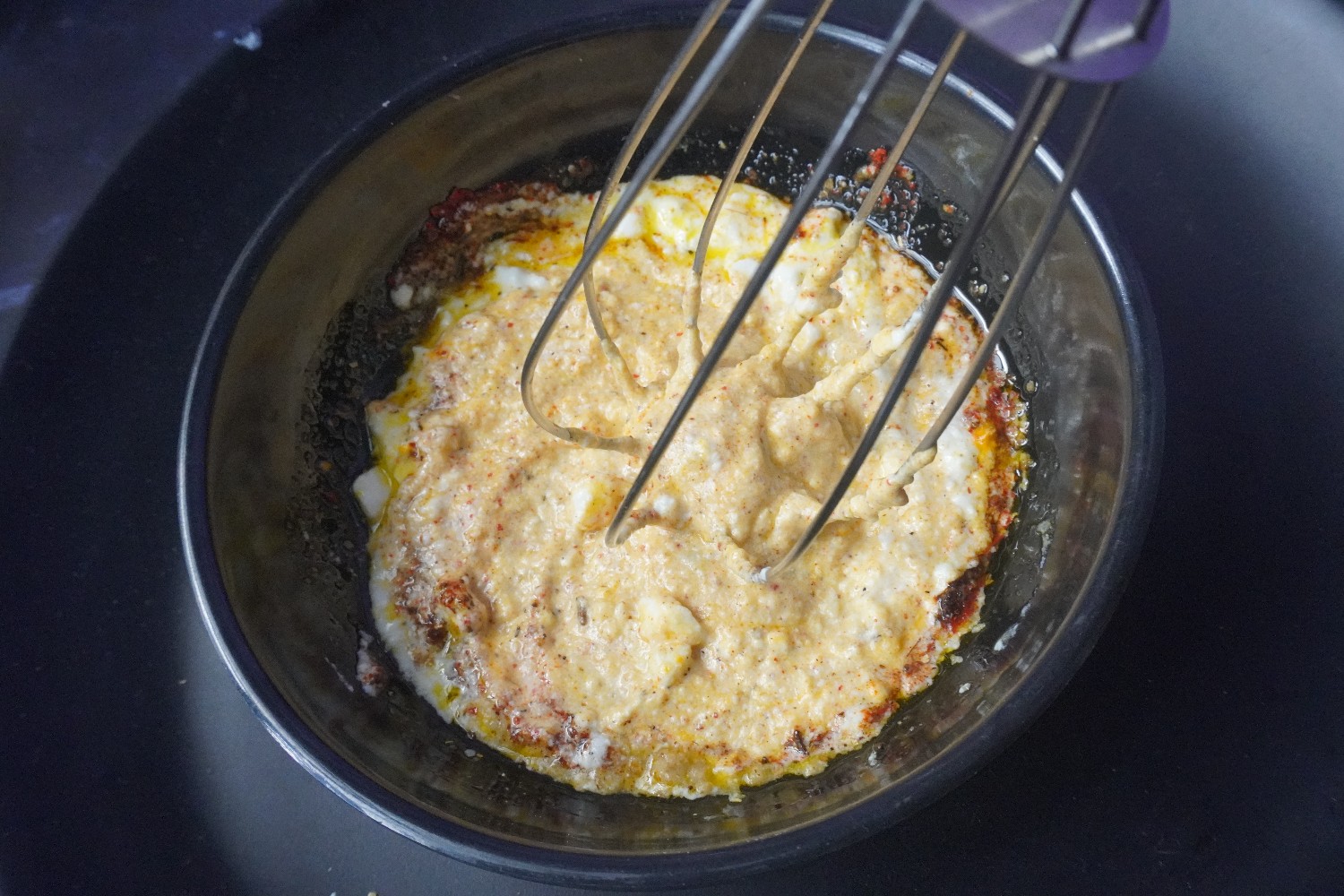 9) Mix them well until smooth.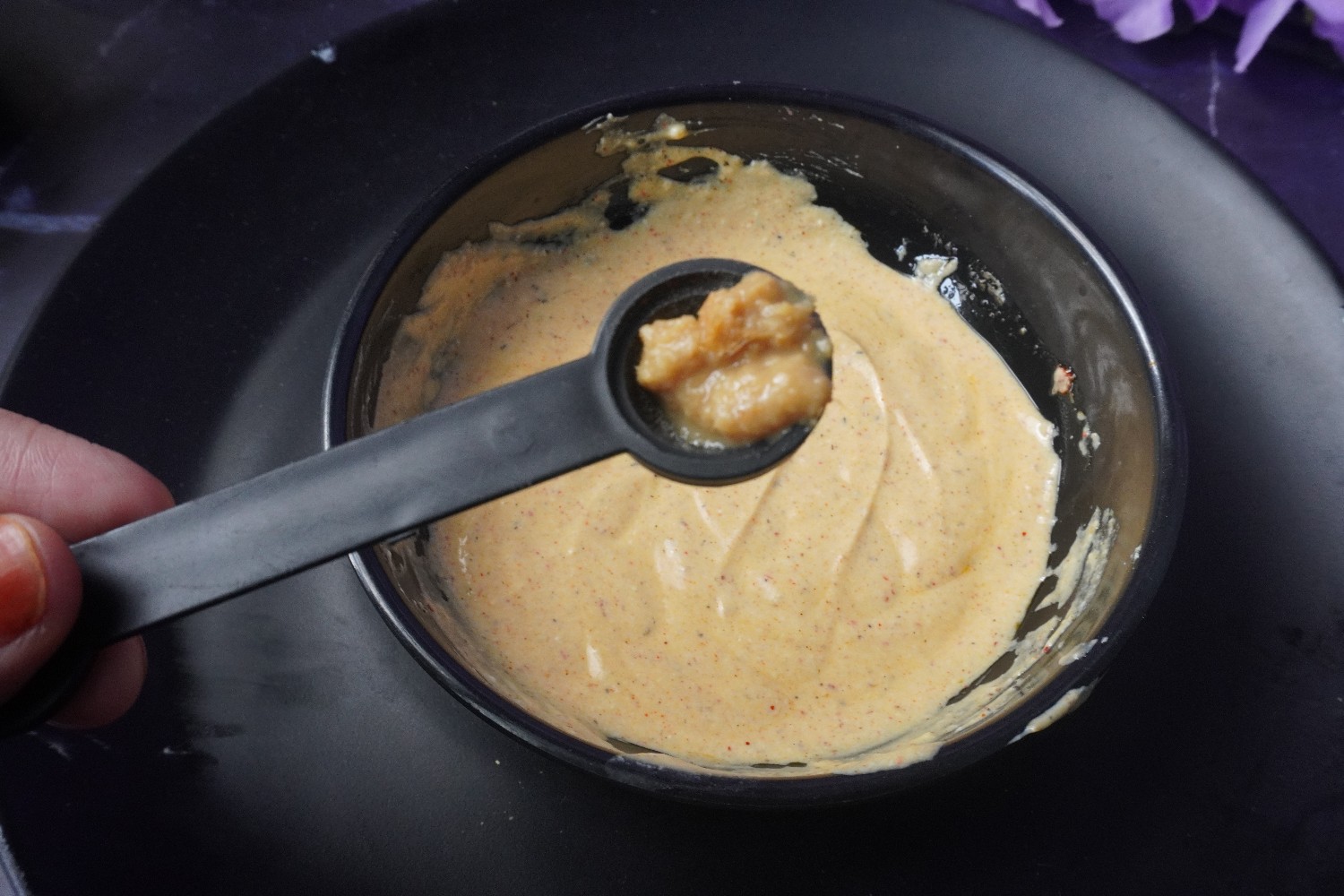 10) Now add 1/2 teaspoon ginger garlic paste in it.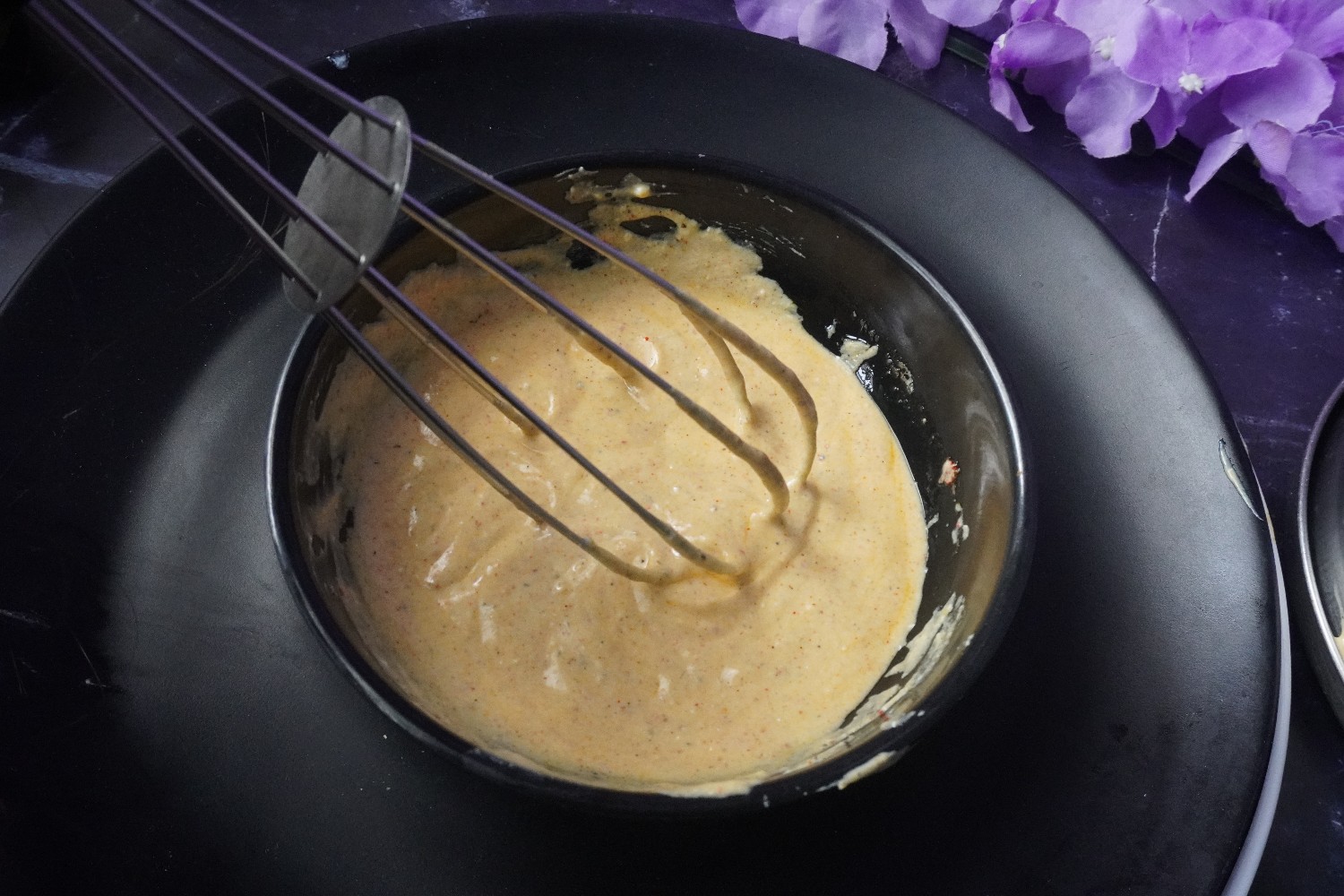 11)Mix them well and keep it aside for later.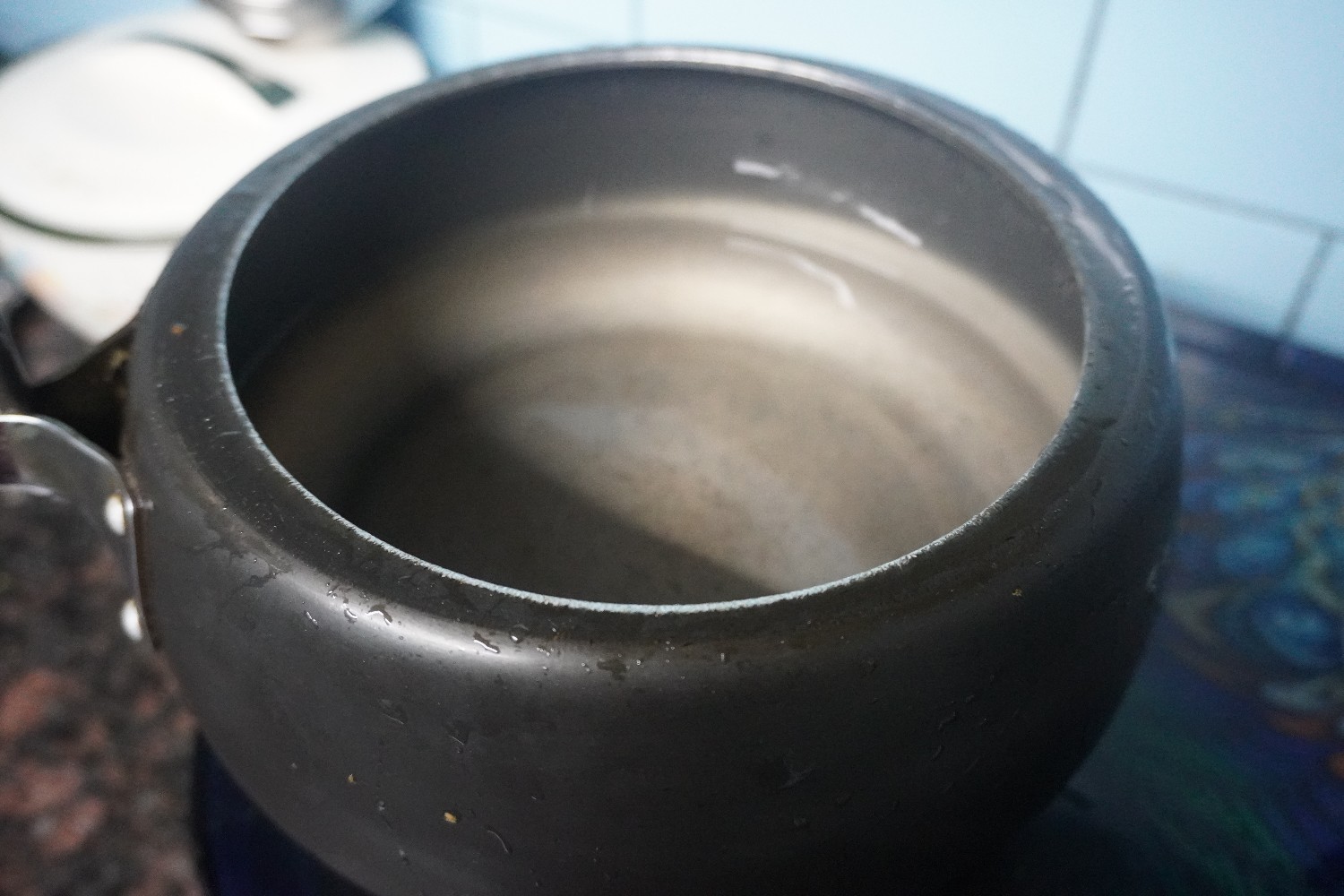 12) Now heat a pressure cooker with 3 cups of water.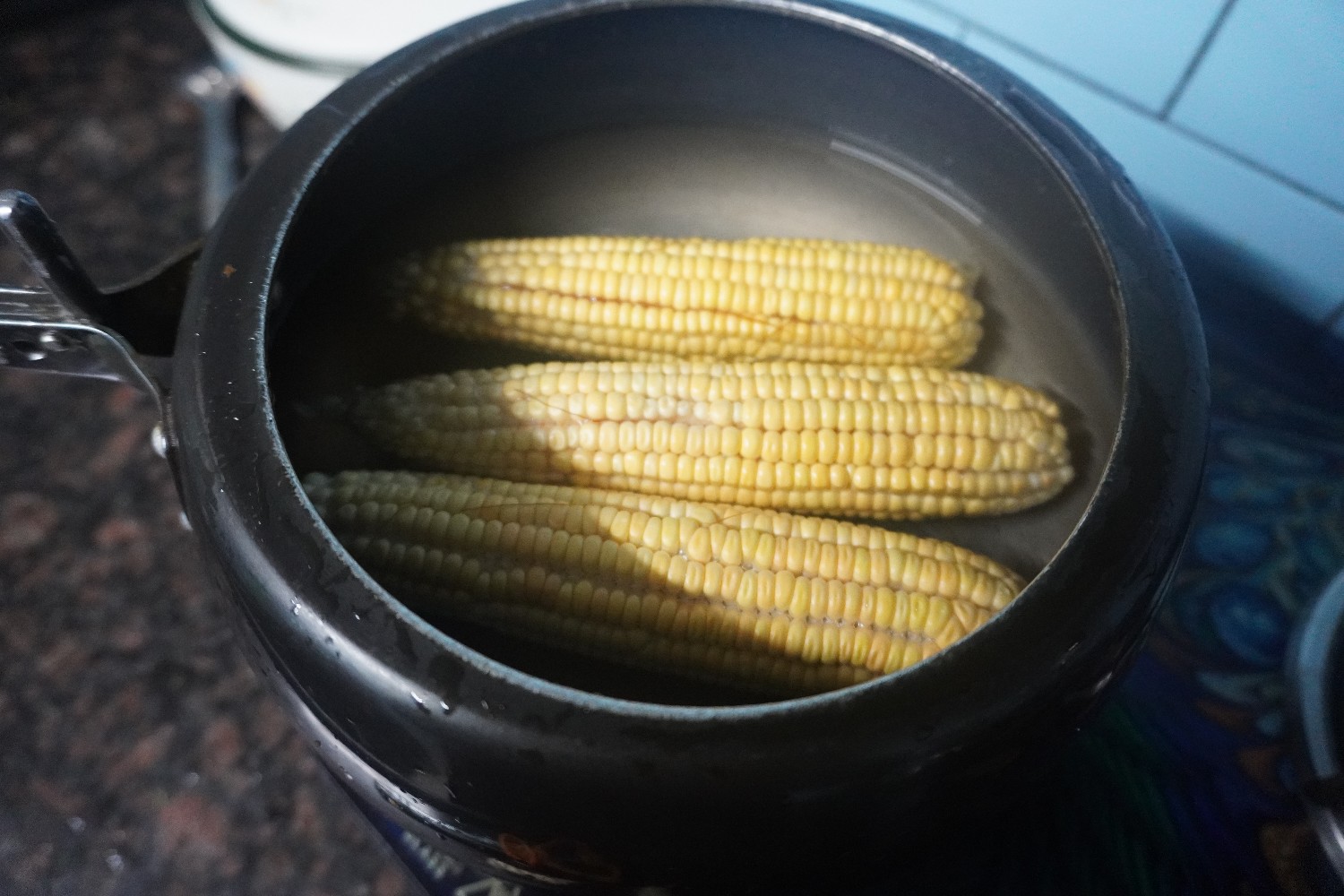 13) Peel and add the corn in it.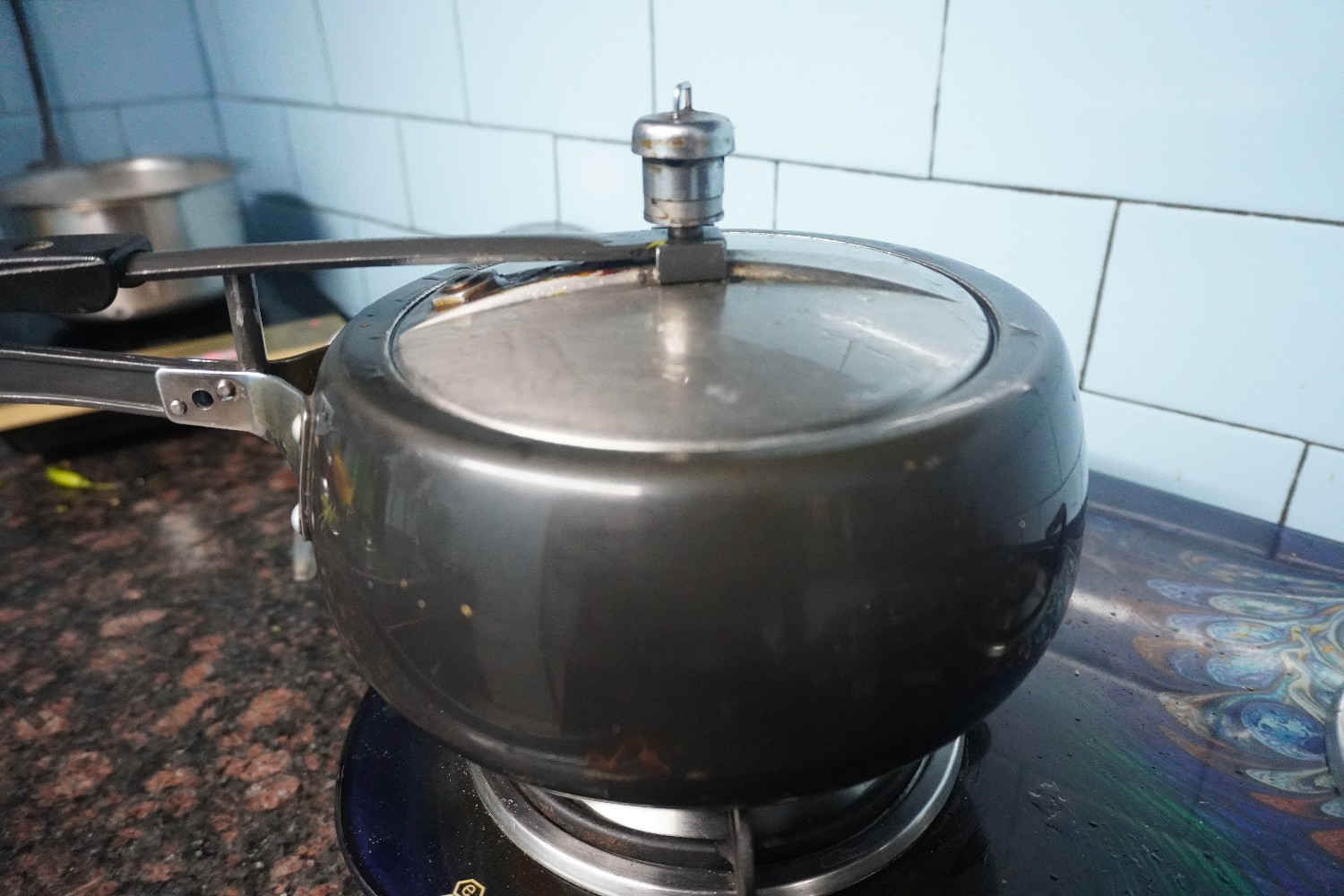 14) Close the lid and pressure cook it until it whistles once.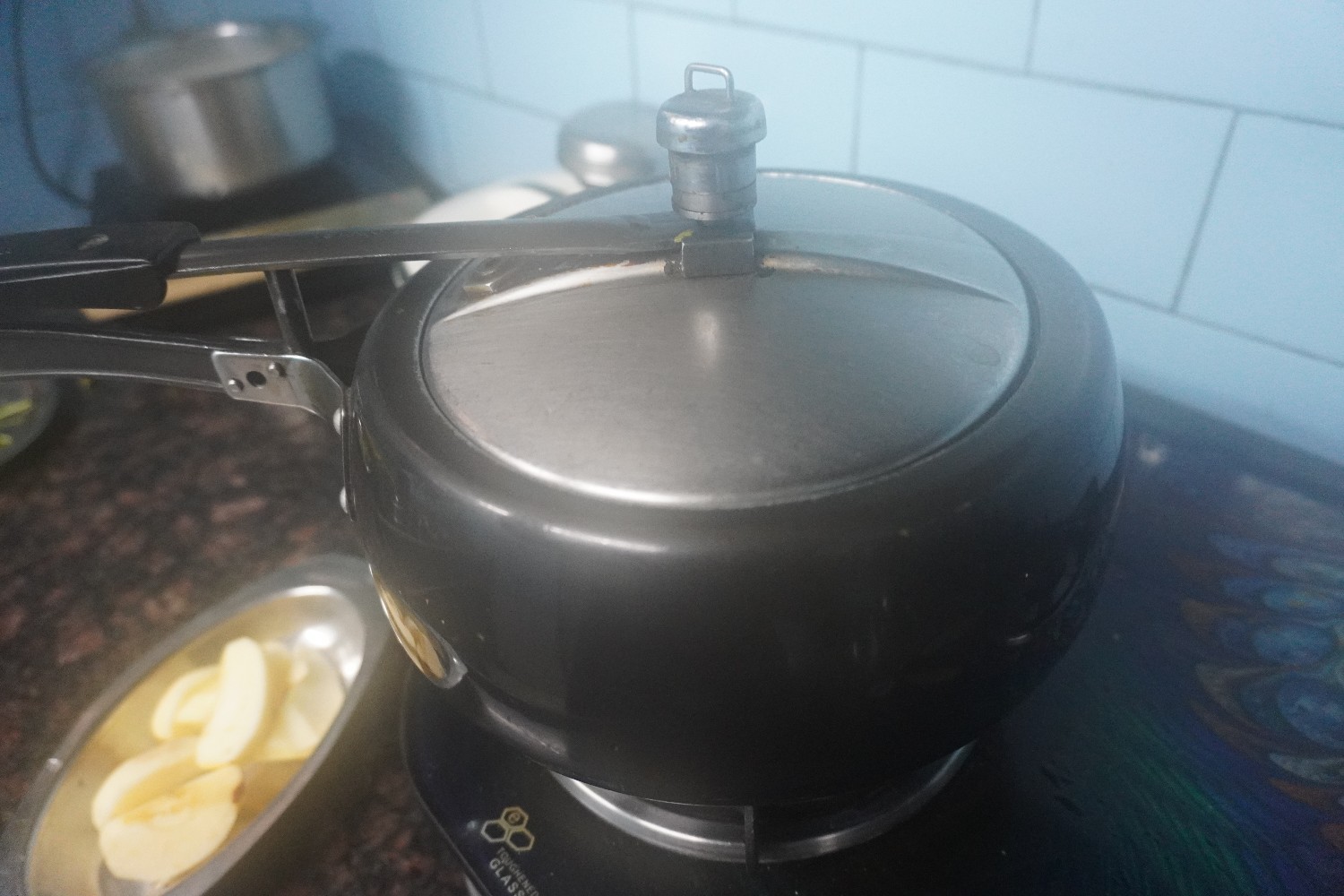 15) Turn of the flame and let the pressure release.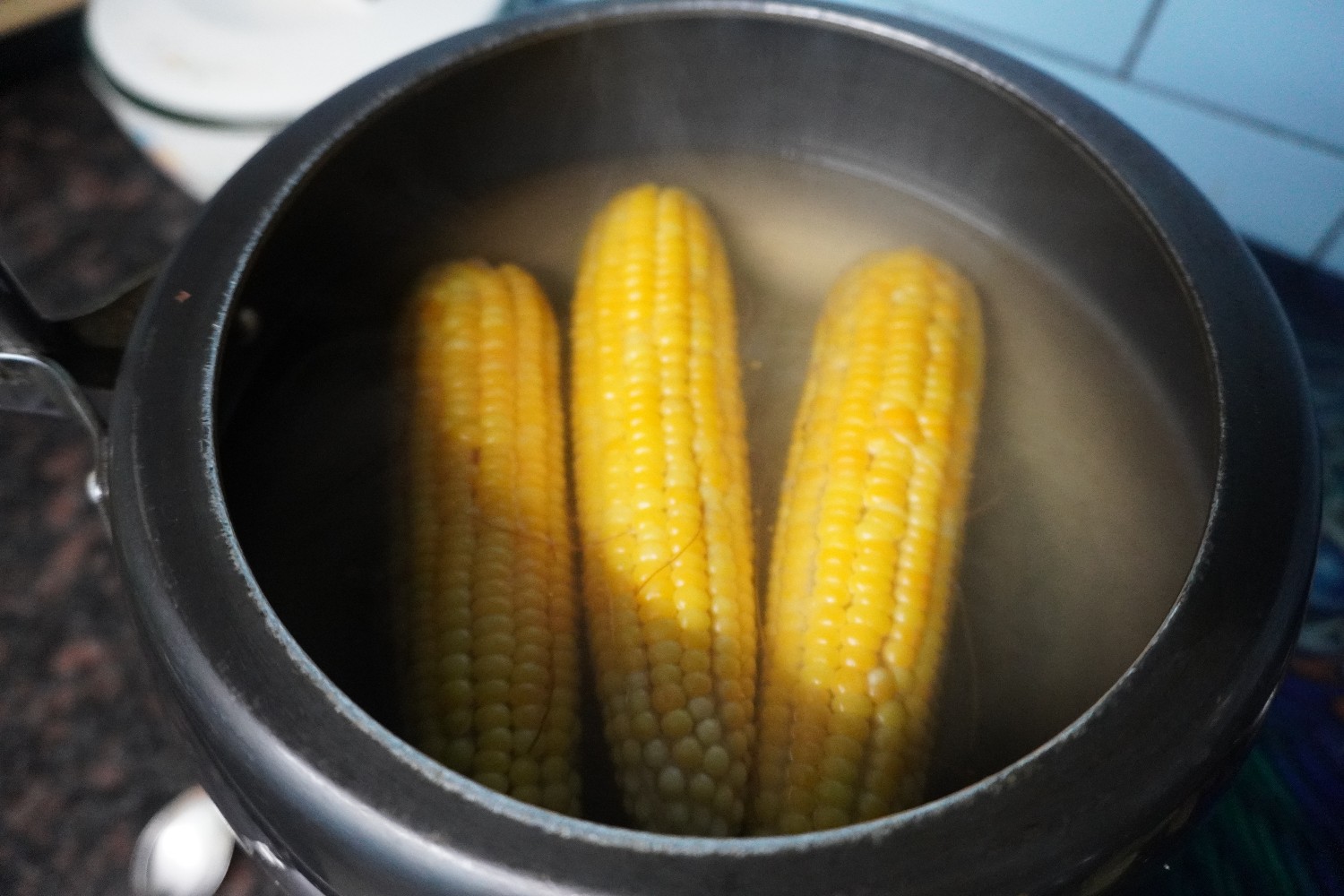 16) Slowly remove the lid and take them out one by one.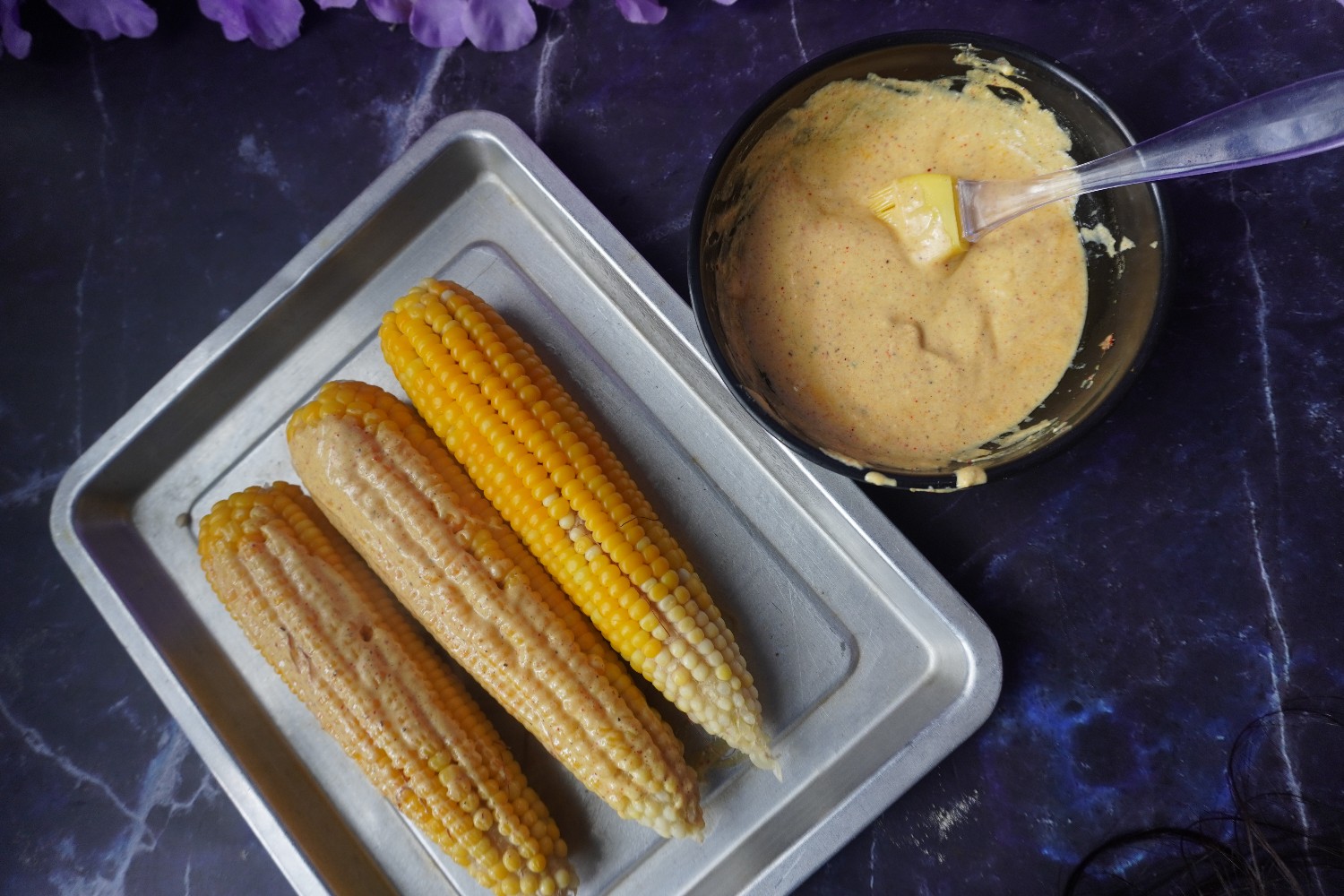 17) Now place them in a tray and let it cool down for some time.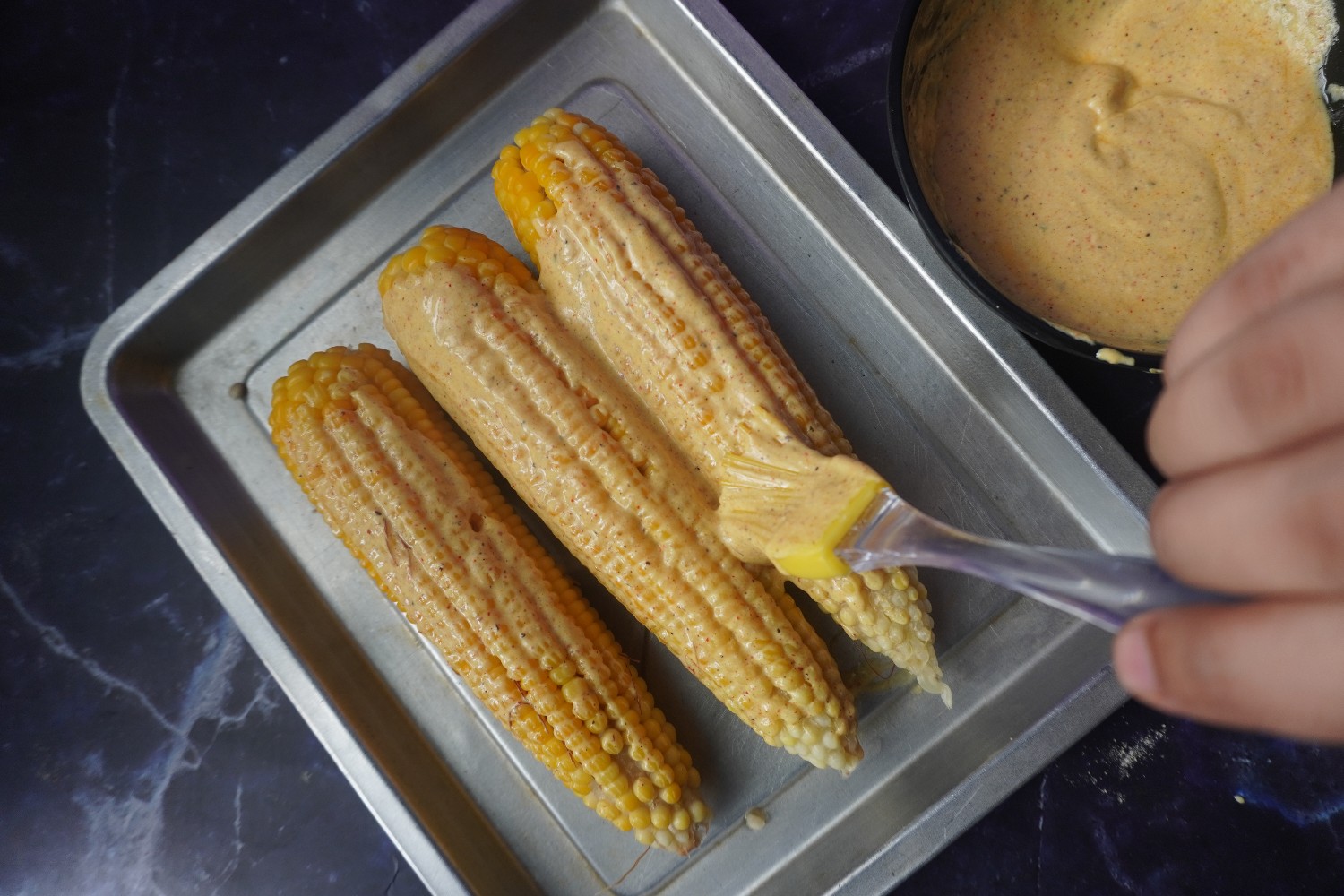 18) Now apply the tandoori batter on the corn using a brush evenly .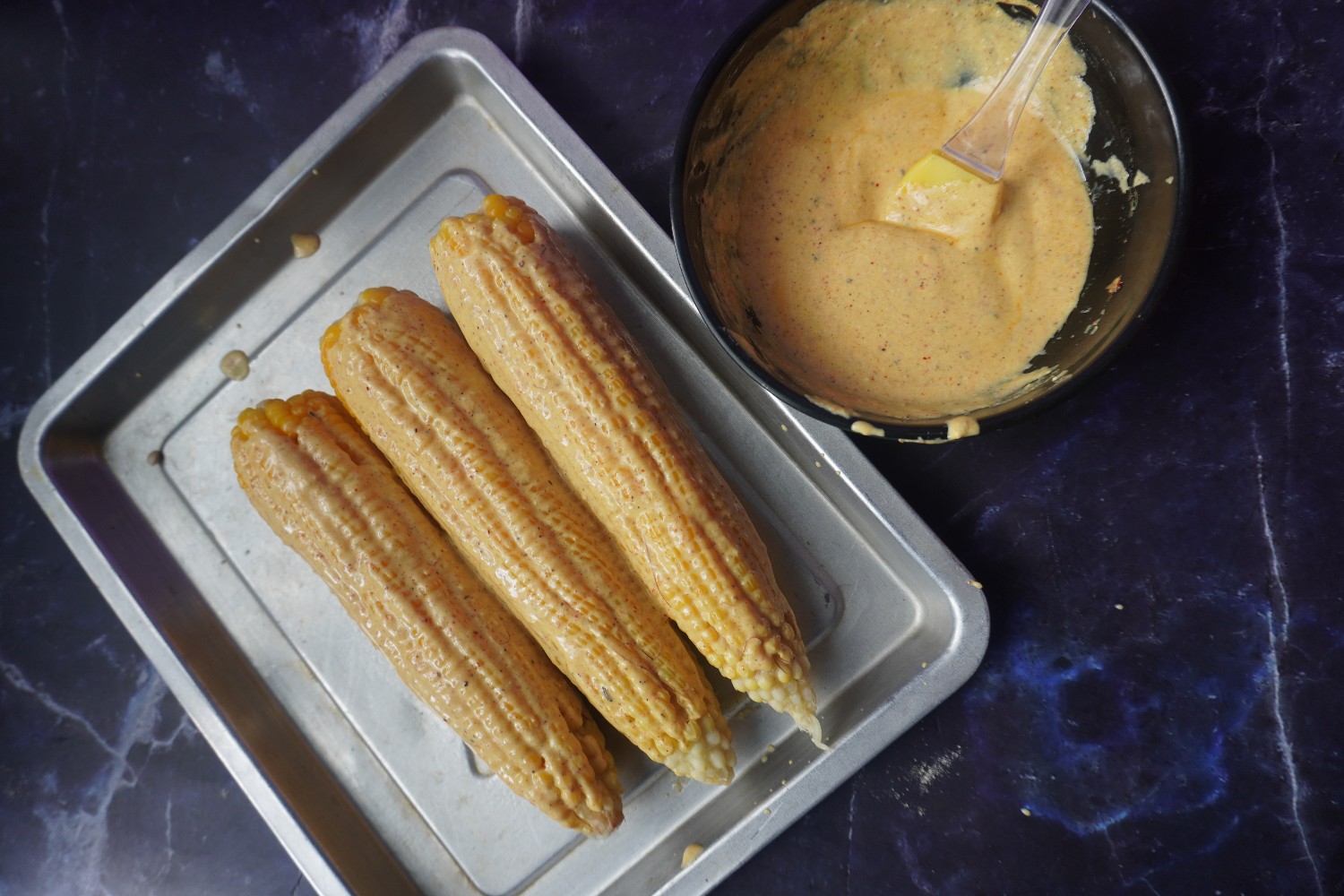 19) Once done rest it for 5 minutes.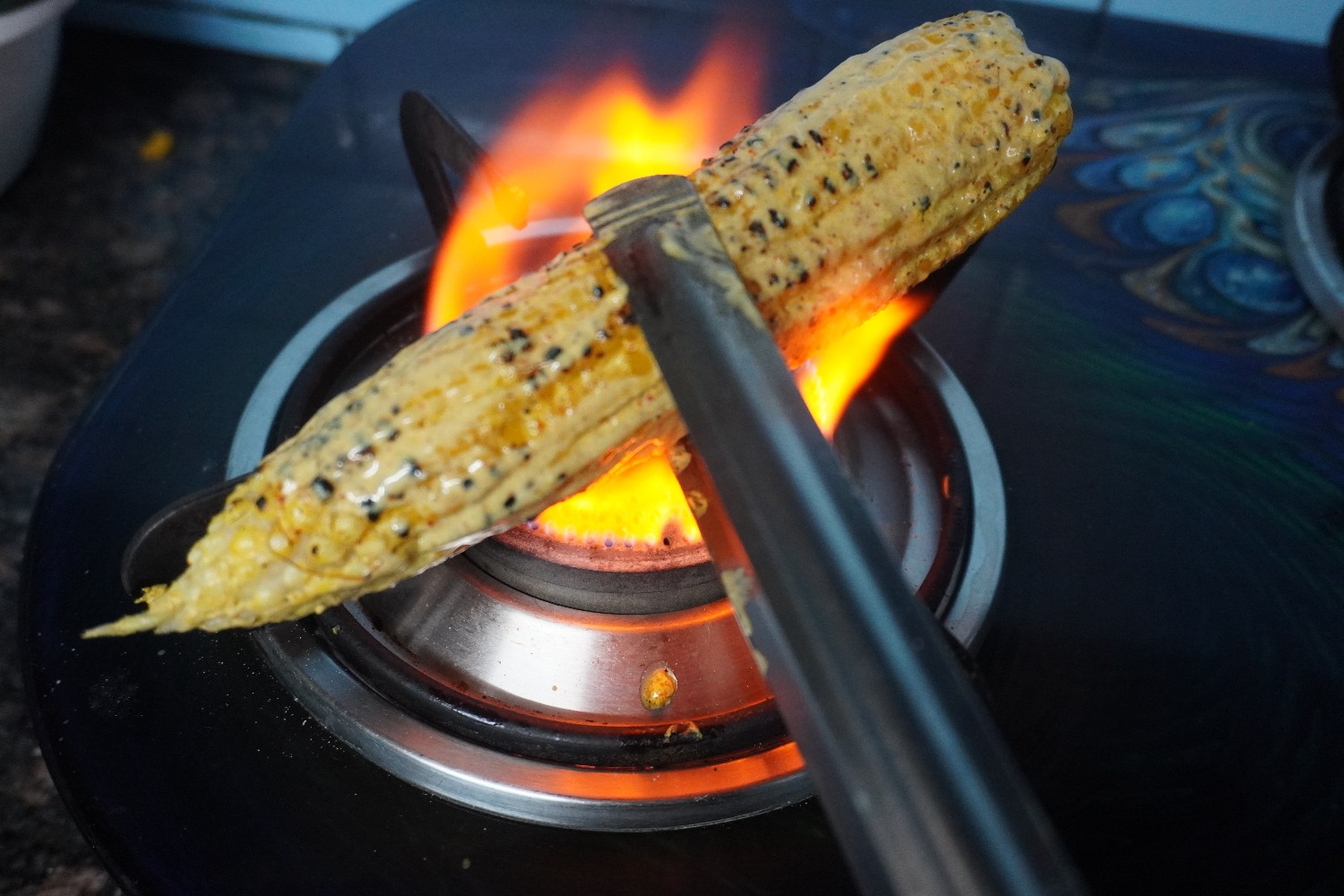 20) Now cook it on direct high flame as shown.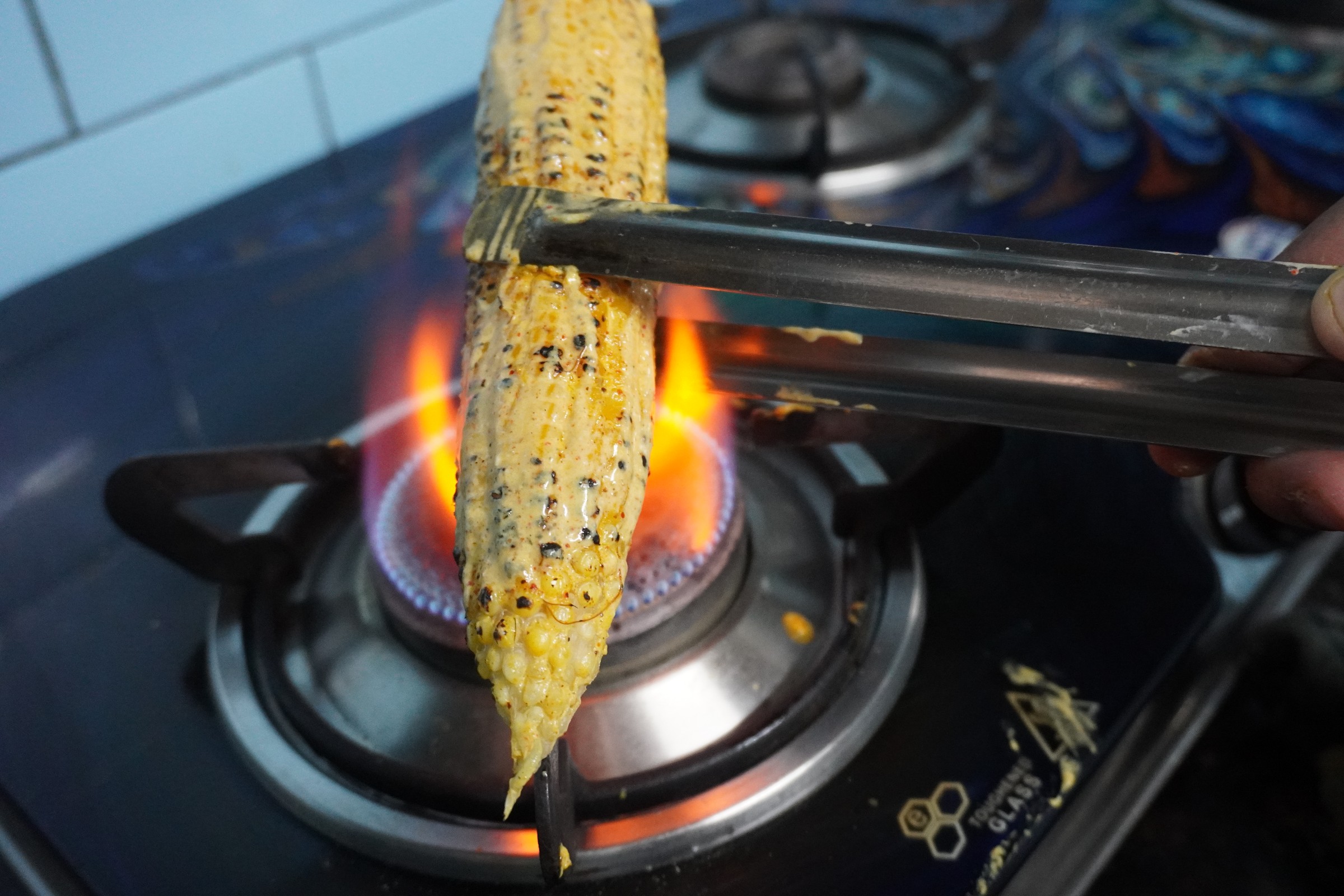 21) Once you see the tandoori batter drying and small black spots popping on the top, turn it on the other side and repeat until done. You will hear some popping sound as well.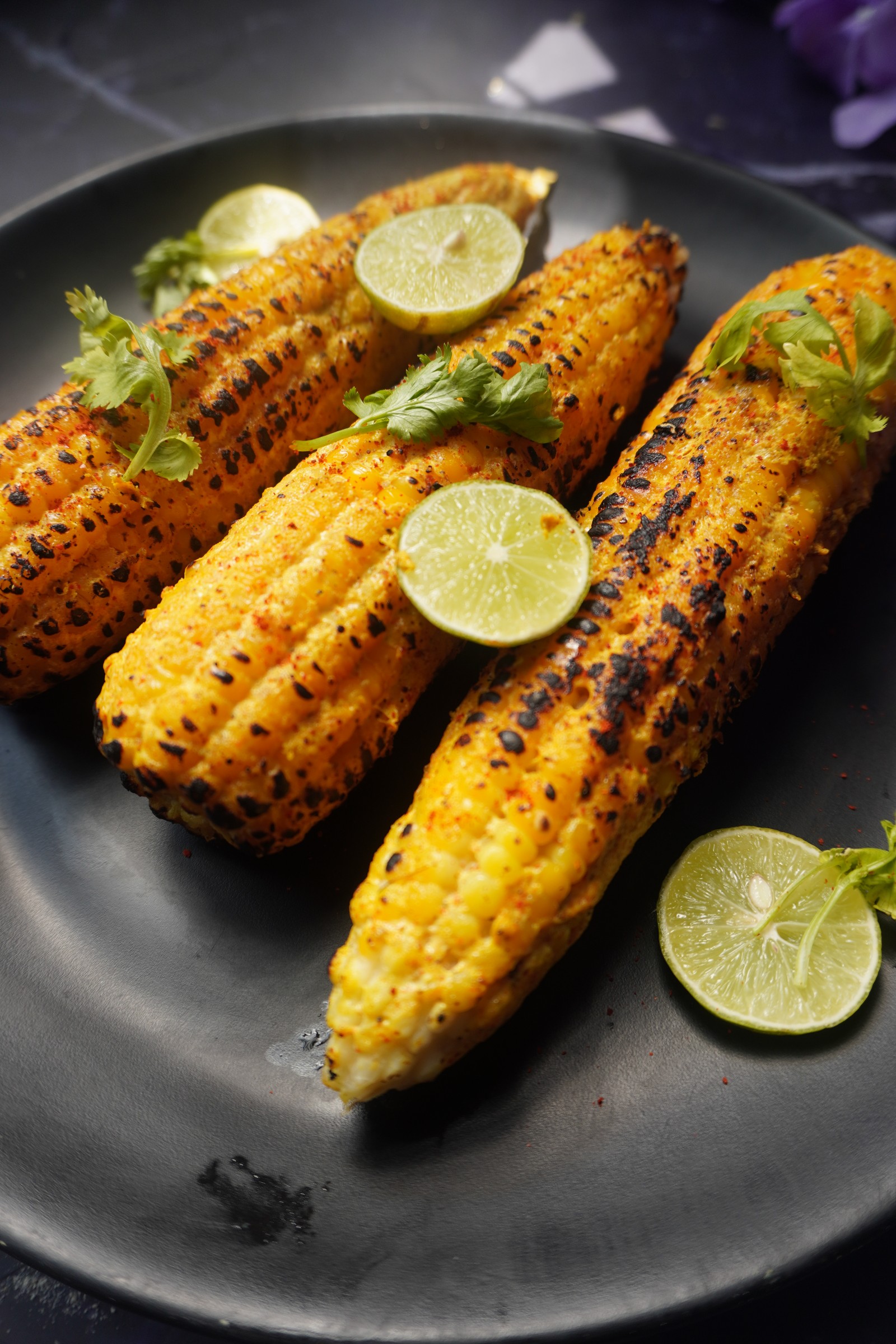 22) Once done squeeze some lemon juice in it and serve hot with some lemon slices. Your yummy tandoori corn is ready to be served.
Tips and Tricks
Tips and tricks:
1) Make sure the curd is fresh and thick.
2) Mix the batter well avoiding lumps.
3)Dont overcook the corn. 1 whistle is enough to cook it.
4) Apply the batter evenly on all sides.
5) Cook it on direct flame. Be very careful while doing it.
6) Once you see black spots on all sides, your corn is ready to be served.
7) Lemon adds tanginess to the recipe making it taste much better.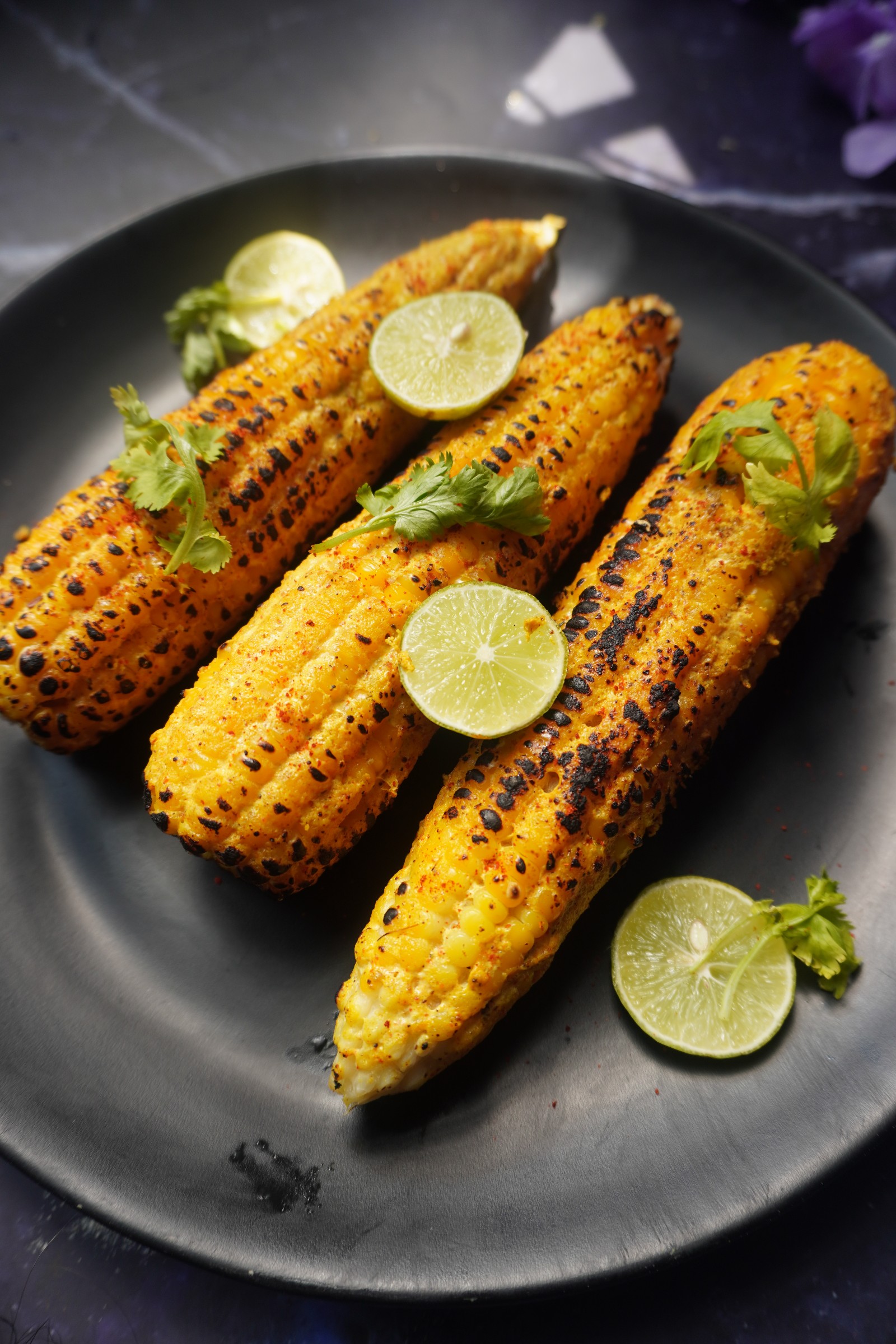 Healthier version
You can avoid red chilli powder if you are allergic to it.