Badam or Almond shake is one of the most tasty and healthy drink option. Apart from being delicious is has a lot of health benefits. Everybody in my family loves it and I prefer making it at home because is it far more better than the almond shake essence available at the market, which are full preservatives and artificial flavors and colours. This shake was made by my mother during our school days when drinking milk was no less than a task. I remember how mumma used to make this delicious shake for us and how we used to sip it up in seconds.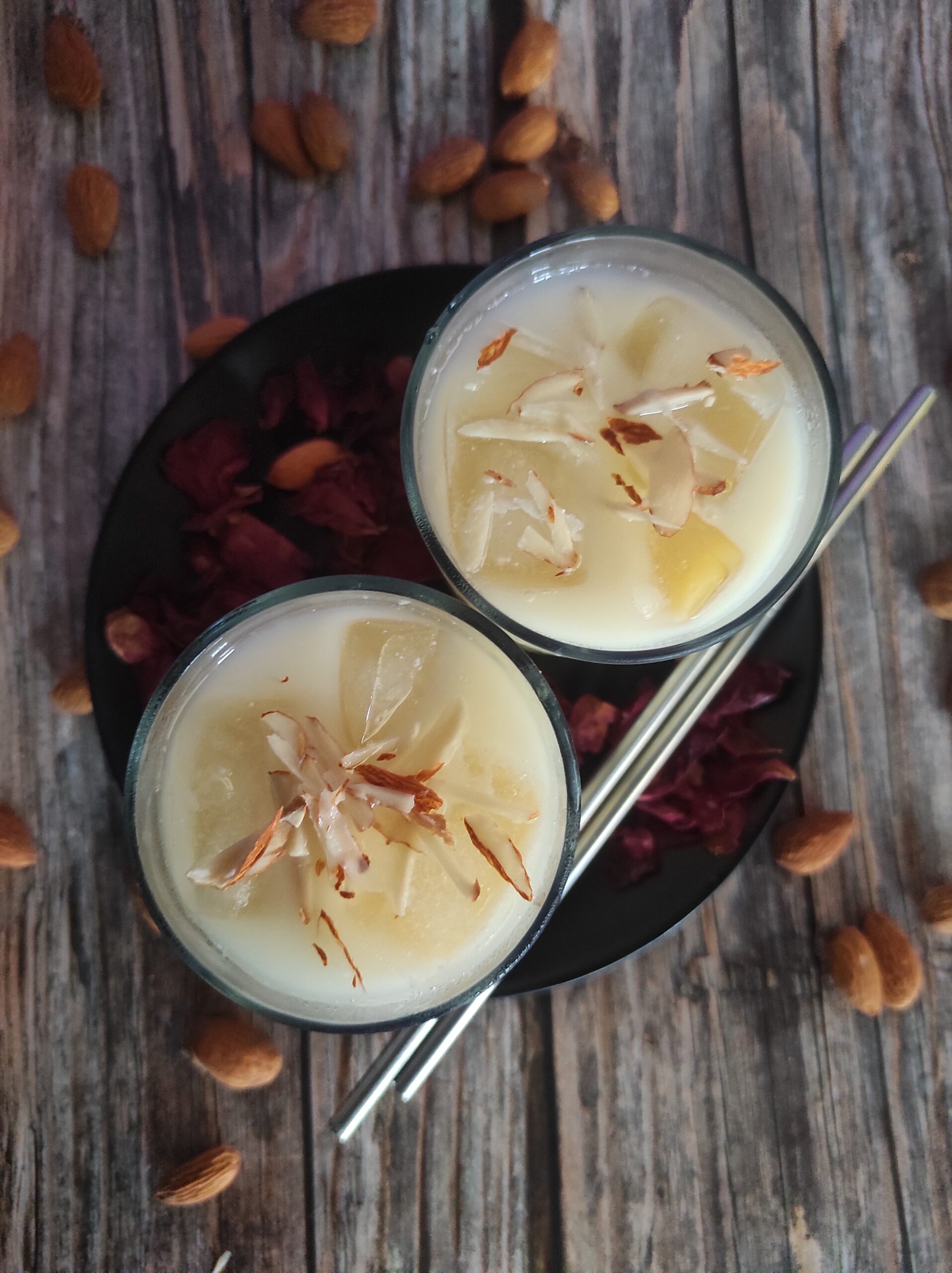 Introduction
This yummy drink is made by firstly boiling the milk and the adding the freshly blended almond and sugar paste, custard slurry and vanilla essence in it. Later it is brought to room temperature and refrigerated for an hour. It is served chilled and is garnished with some chopped almonds. This drink requires minimum efforts and tastes no less than the badam shake available at the local restaurants. You can even add a scoop of vanilla ice cream if you want. So if you are craving for the best almond shake ever, go give this recipe a try and please don't forget to share your comments and reviews in the comments section below⬇
Ingredients

Almonds- 20 nuts.
Sugar -4 to 5 tablespoon or as per taste.
Full fat Milk- 3 cups
Custard powder- 1 tablespoon
Vanilla essence – 1 teaspoon
Ice cubes- 4 cubes.
Step by step recipe with images
Step by step recipe: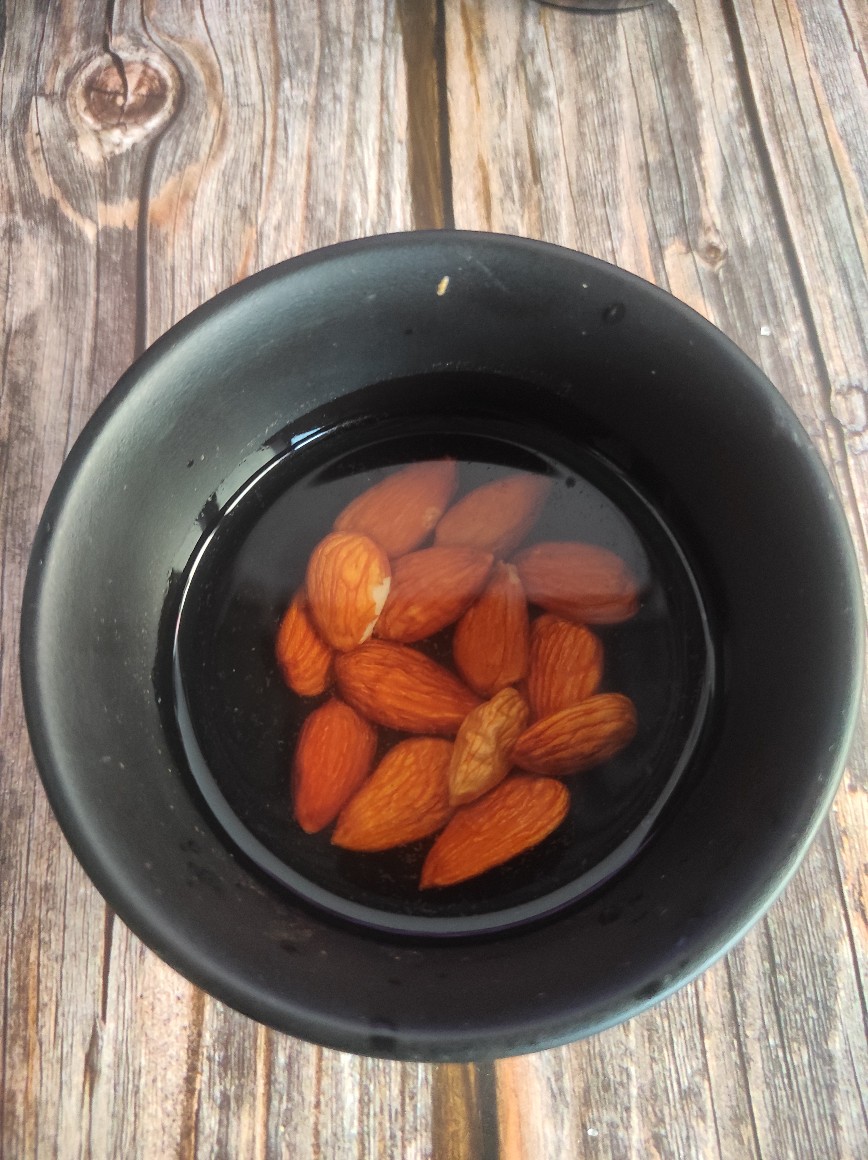 1) Firstly soak 15 almonds overnight.

2) Now remove the peel and keep them aside for later.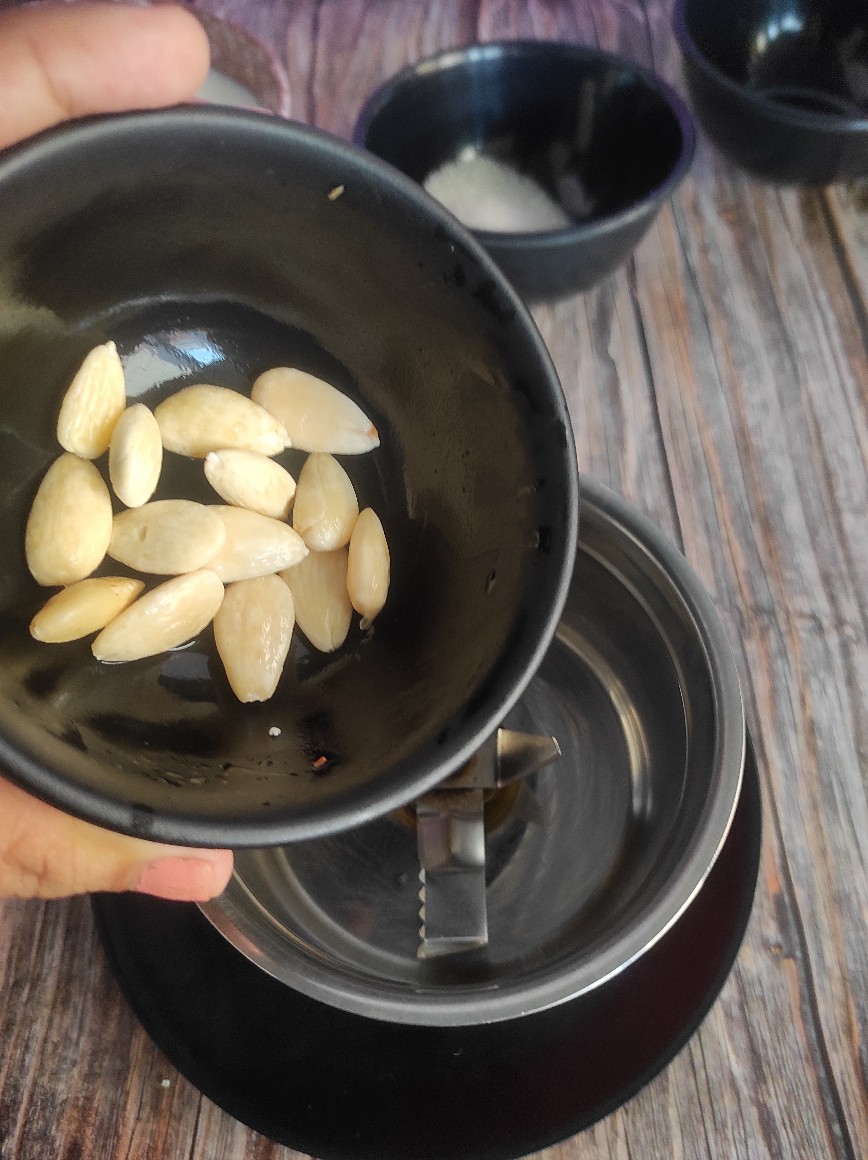 3) Now add the blanched almonds in a mixer jar.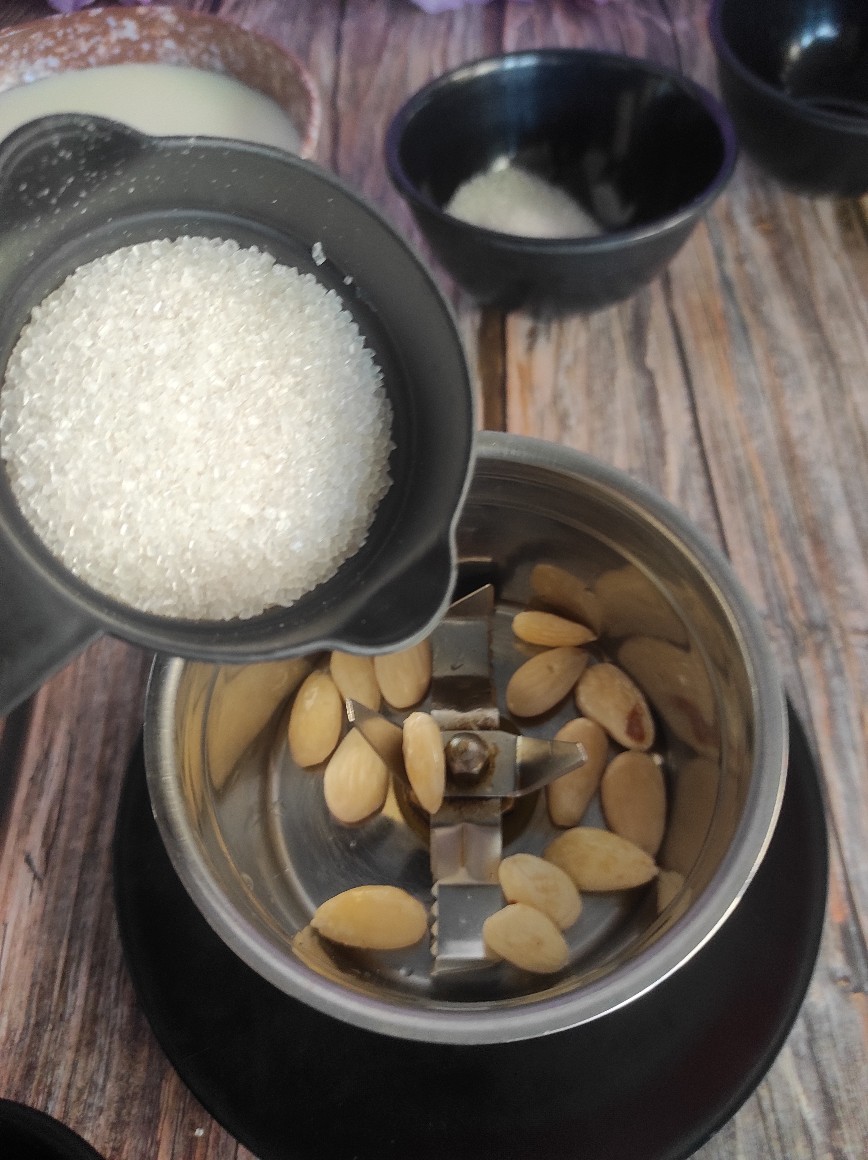 4) Add 4 to 5 tbsp of sugar in it.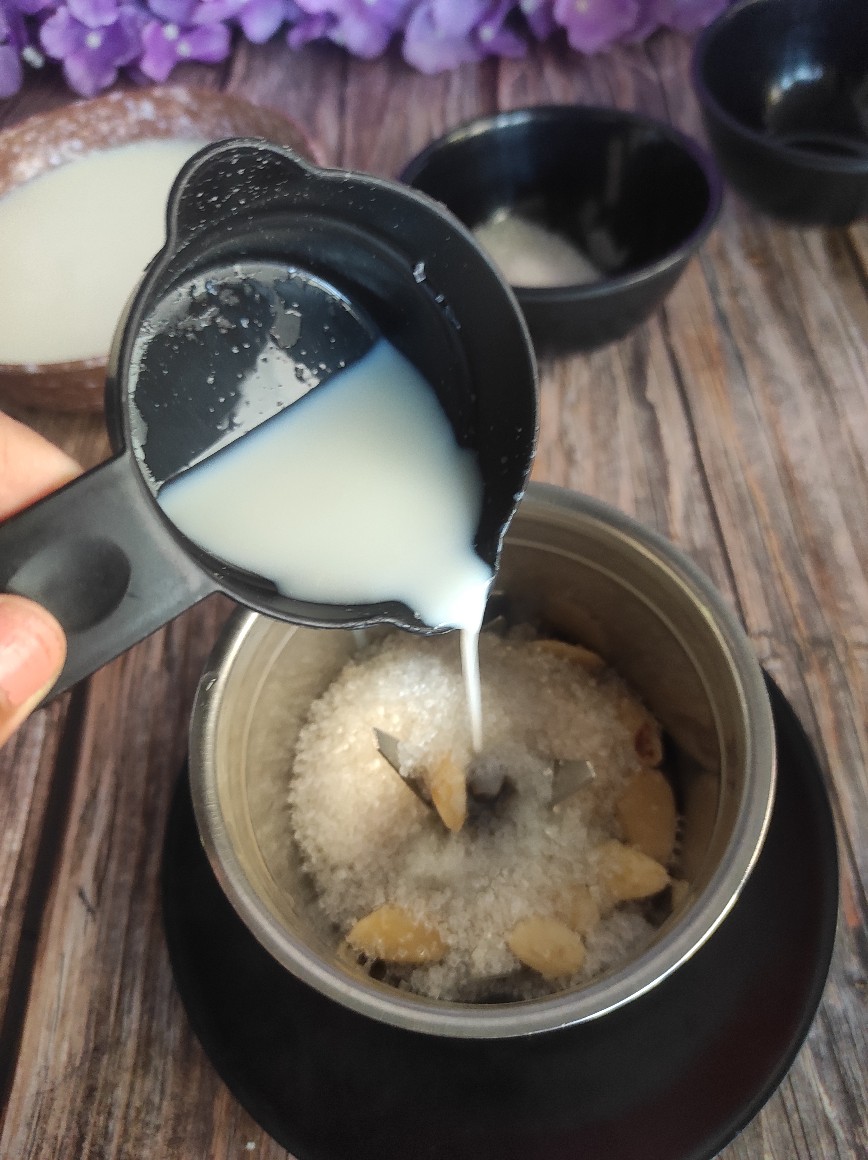 5) Add 4 tbsp of milk in it.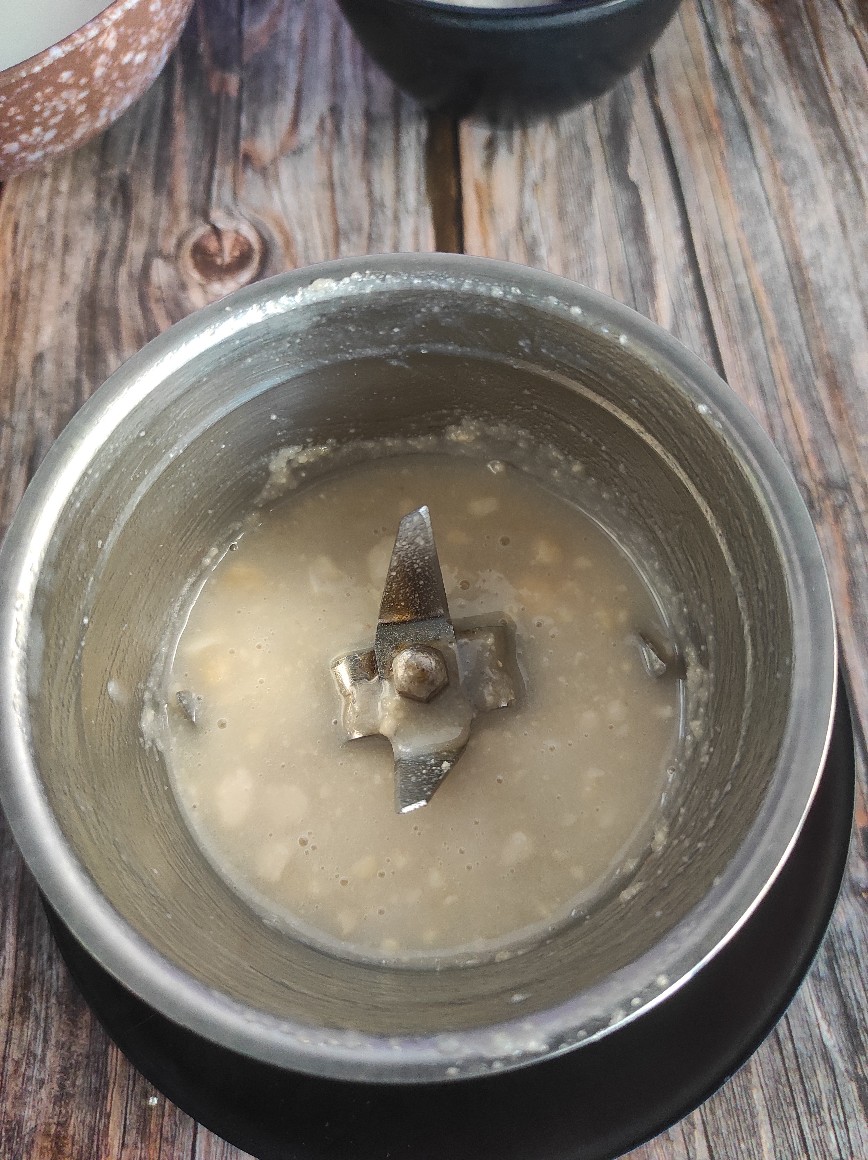 6) Blend it coarsely.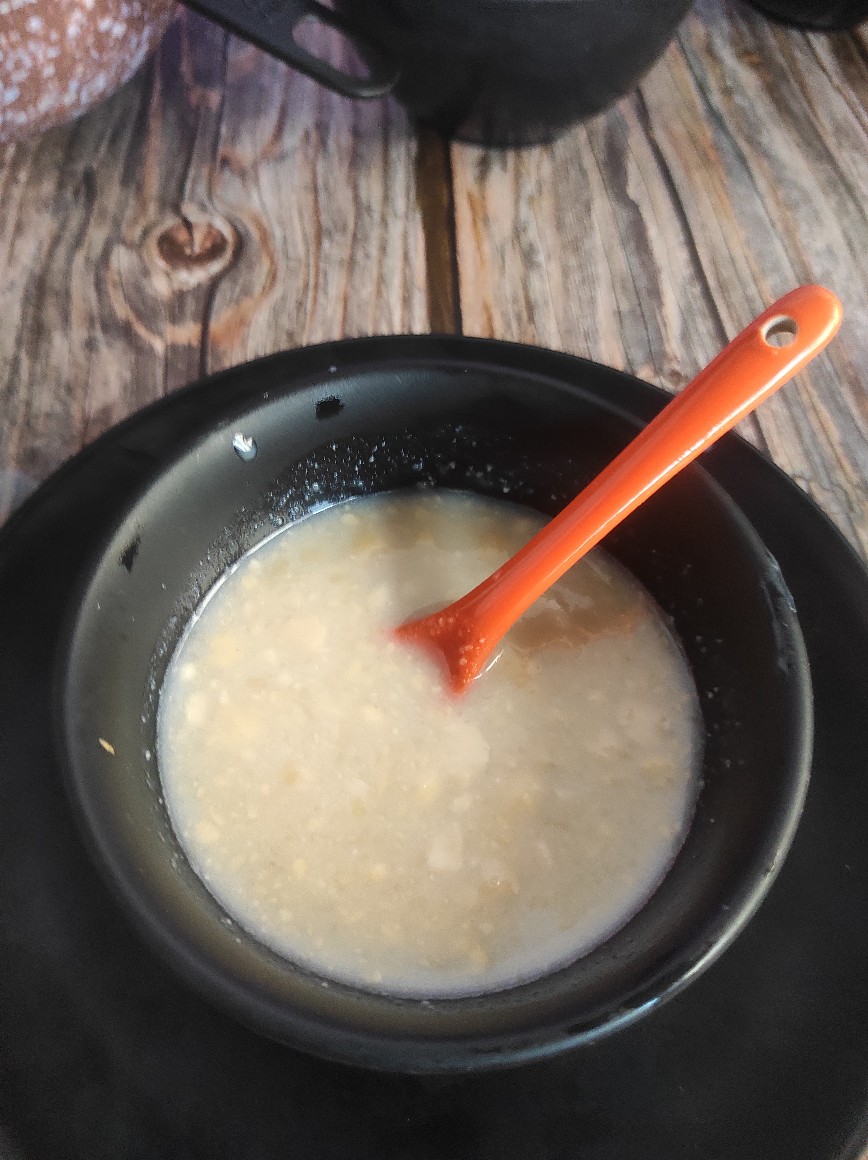 7) Transfer them to a bowl and keep it aside for later.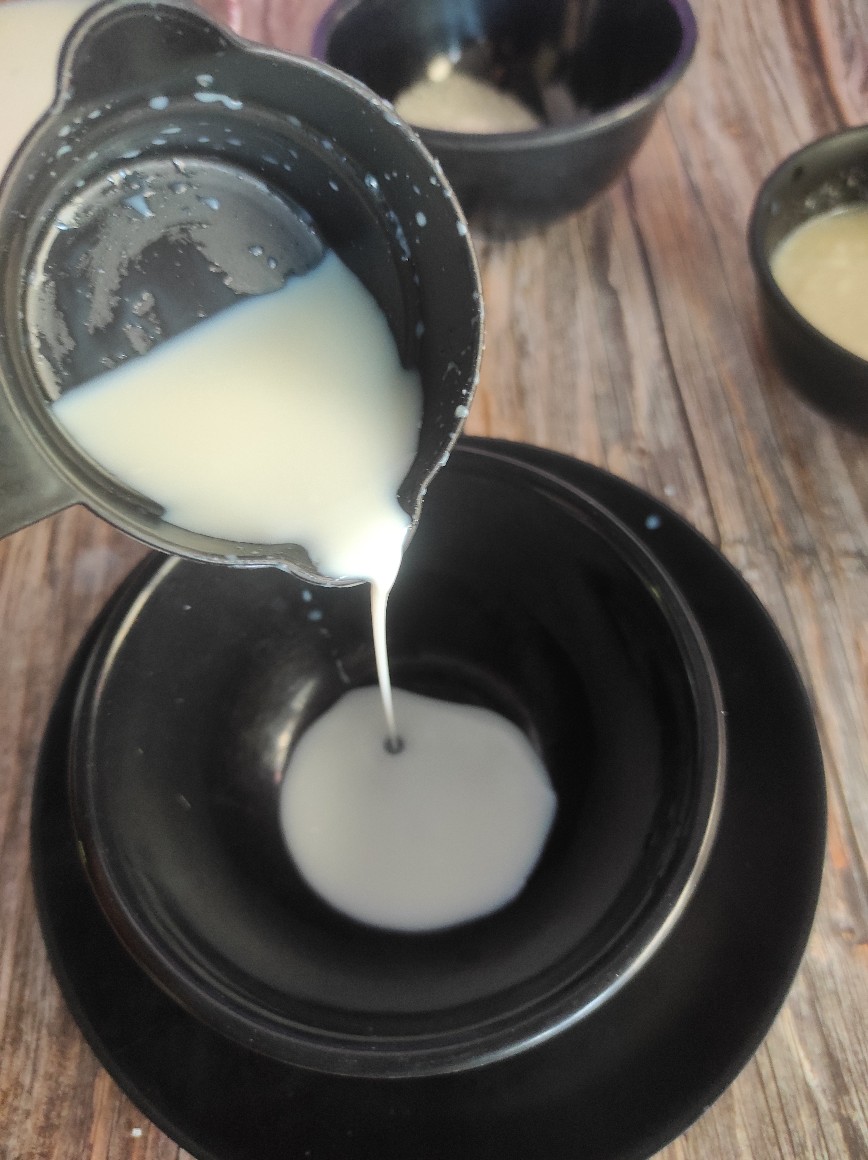 8) Now take another bowl and add 2 tbsp of milk in it.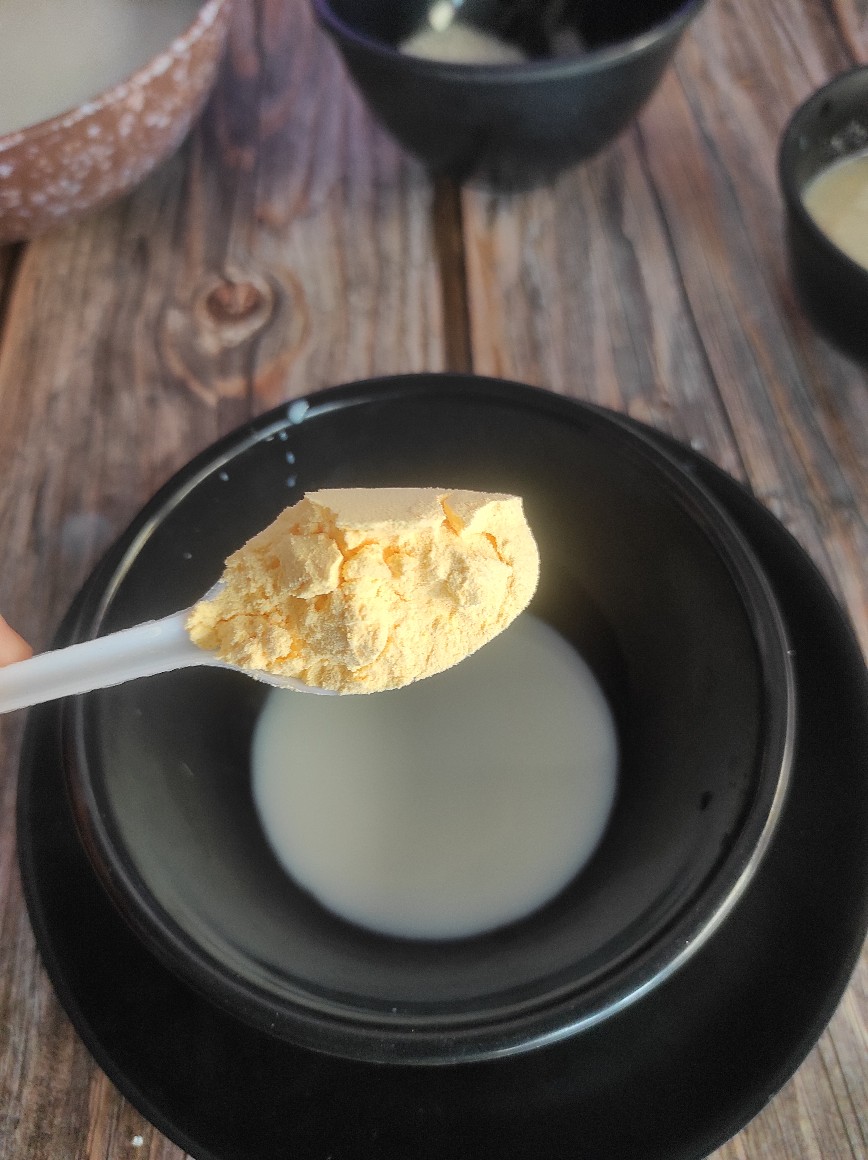 9) Add 1 tbsp of custard powder in it.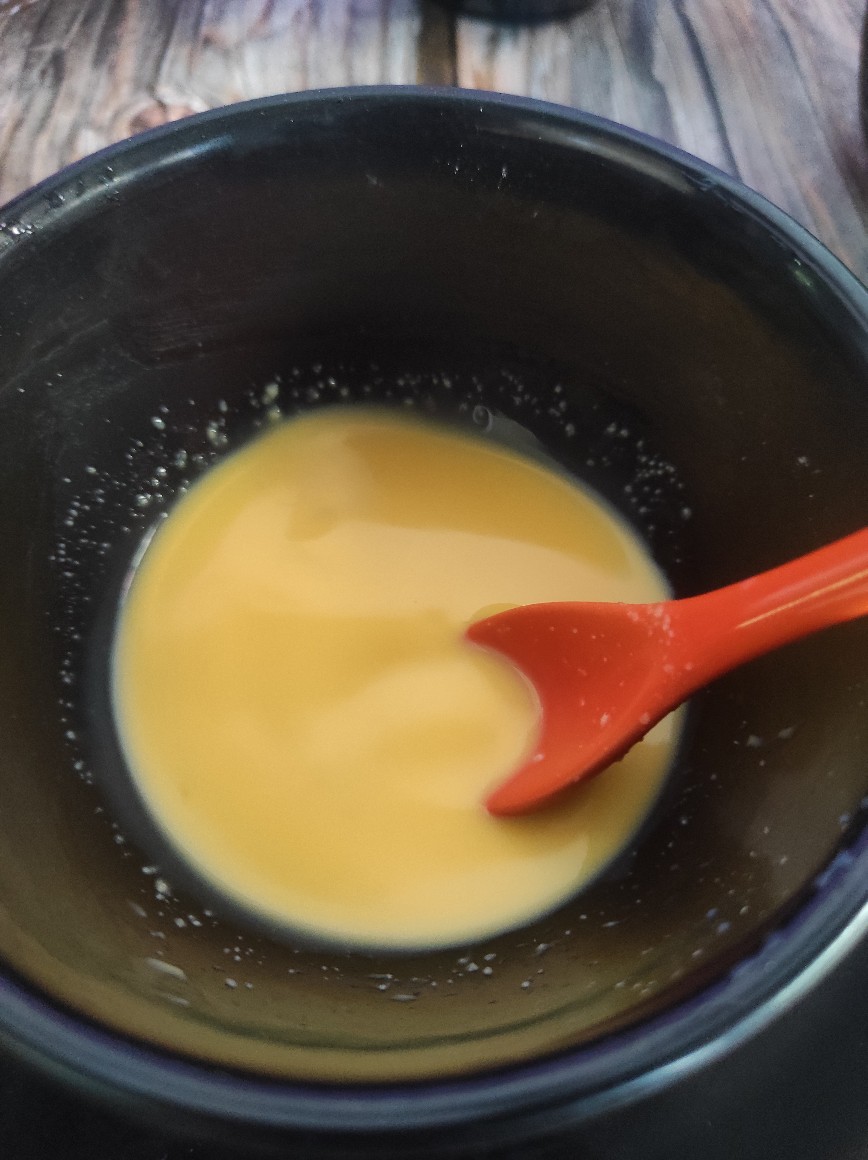 10) Mix it well. Avoid lumps.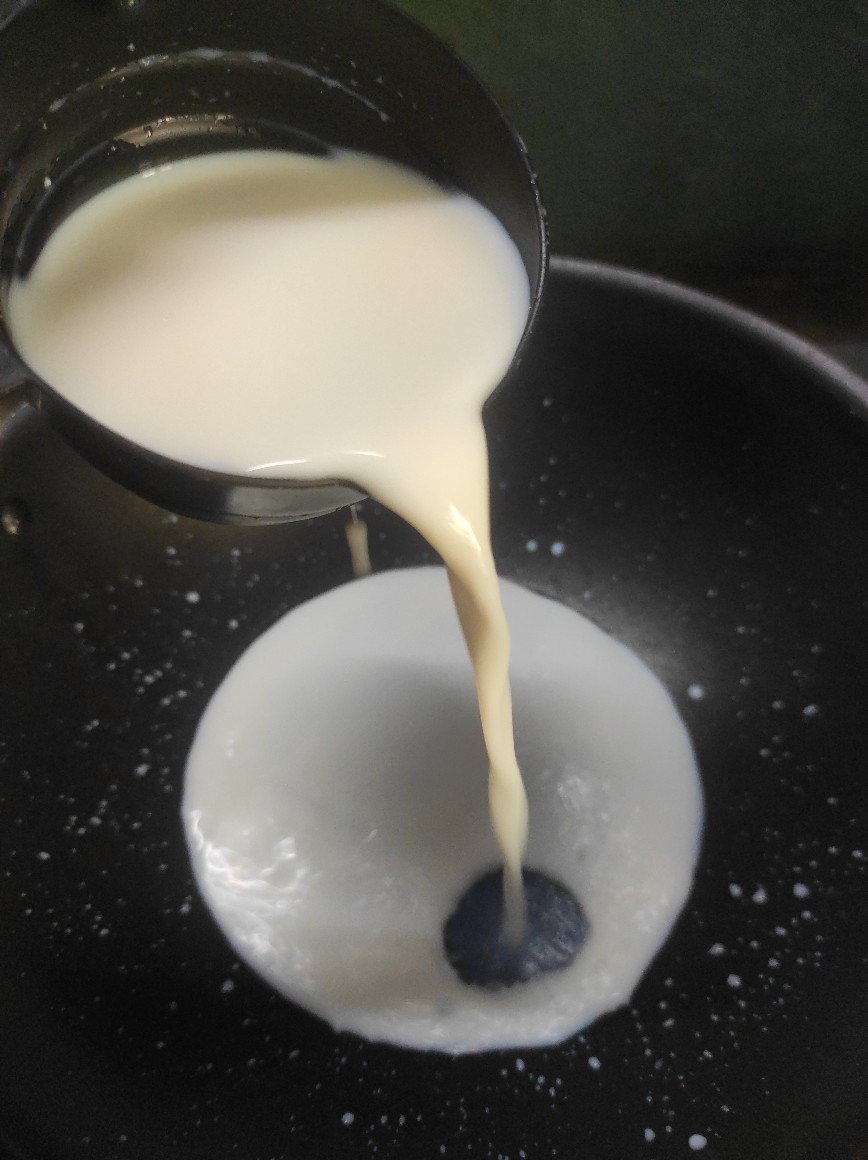 11) Now heat a thick bottomed pan with 2 cups of milk.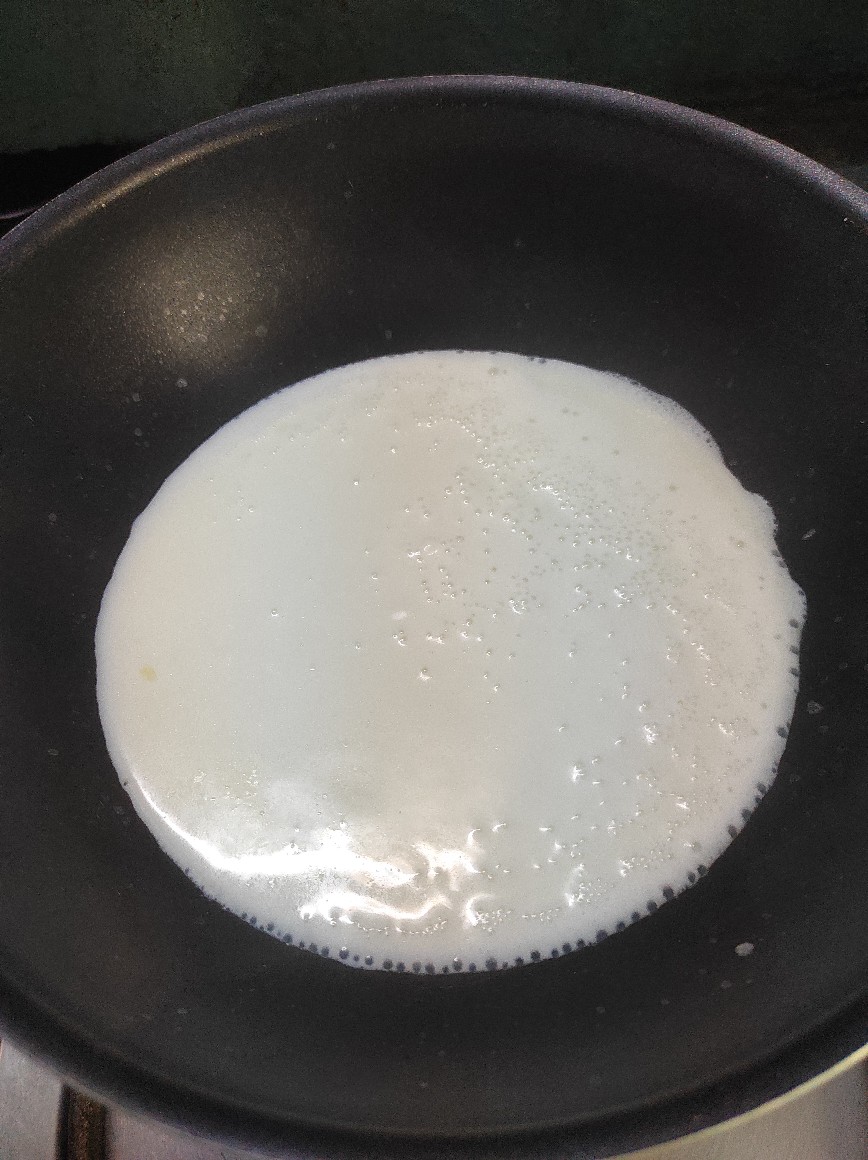 12) Boil it on medium high flame.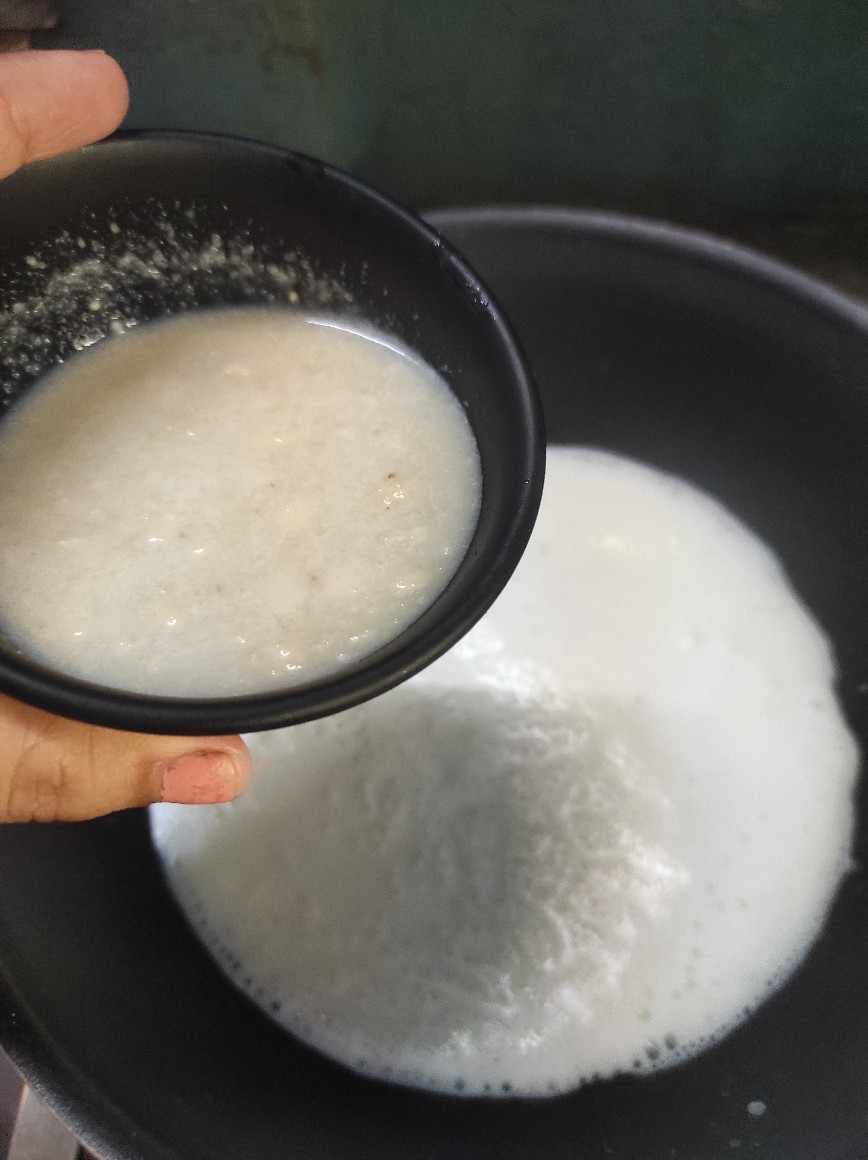 14) Now turn the flame to low and add the almond paste in it. Stir well and cook it for 2 minutes.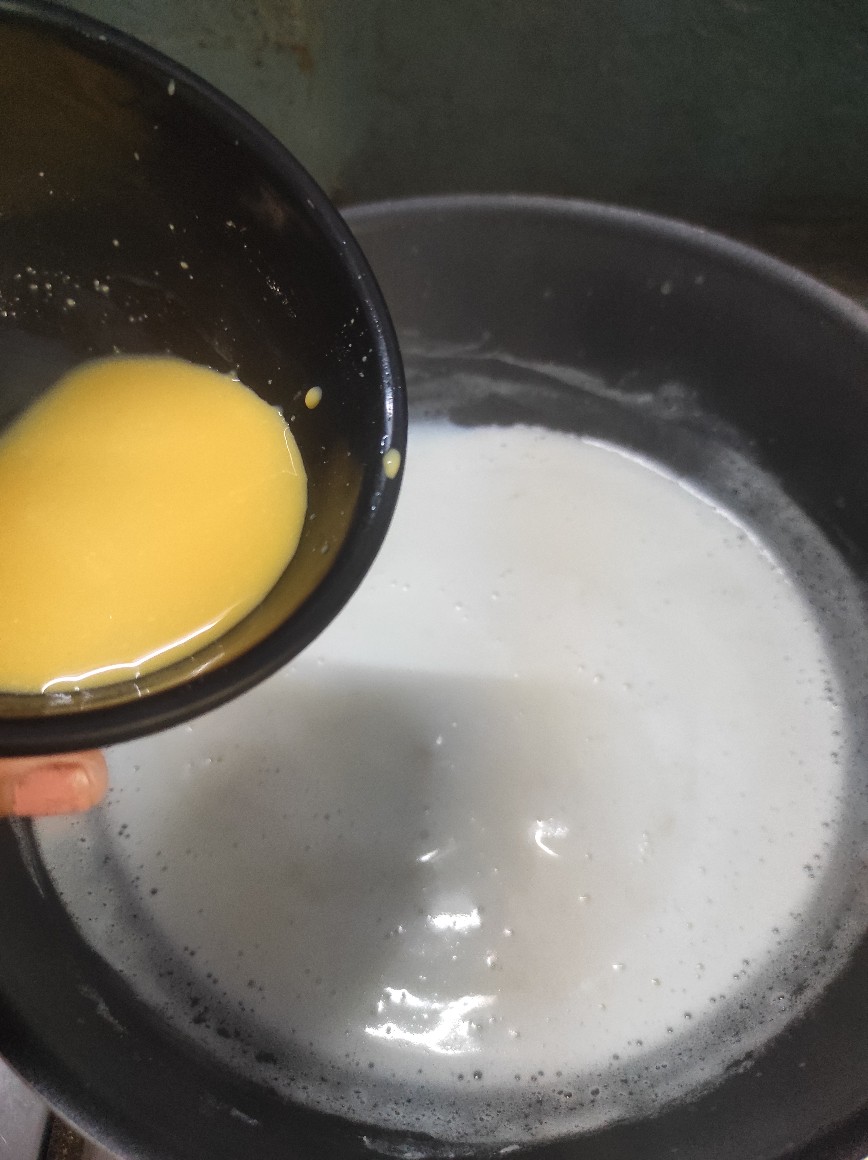 15) Now keep stirring the milk and add the custard slurry in it. Stirring helps to avoid lumps.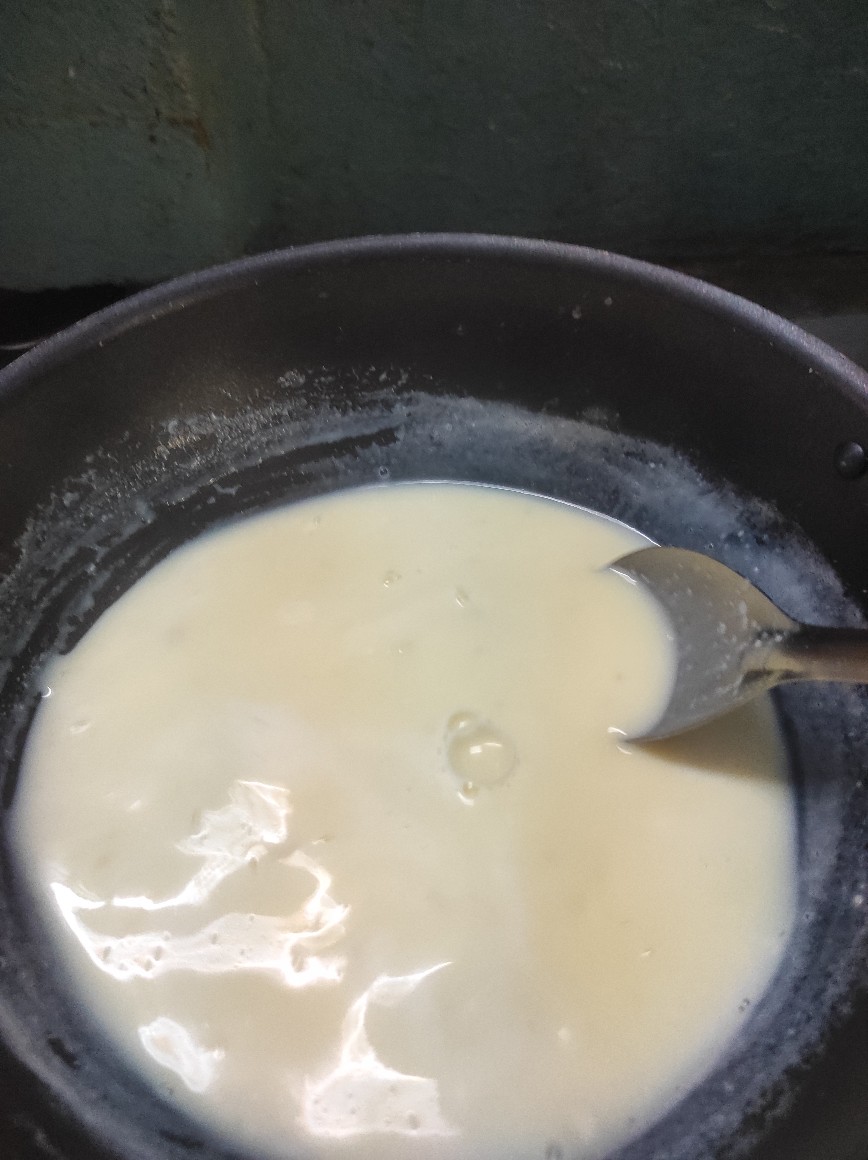 16) Now cook it for 4 to 5 minutes on low flame.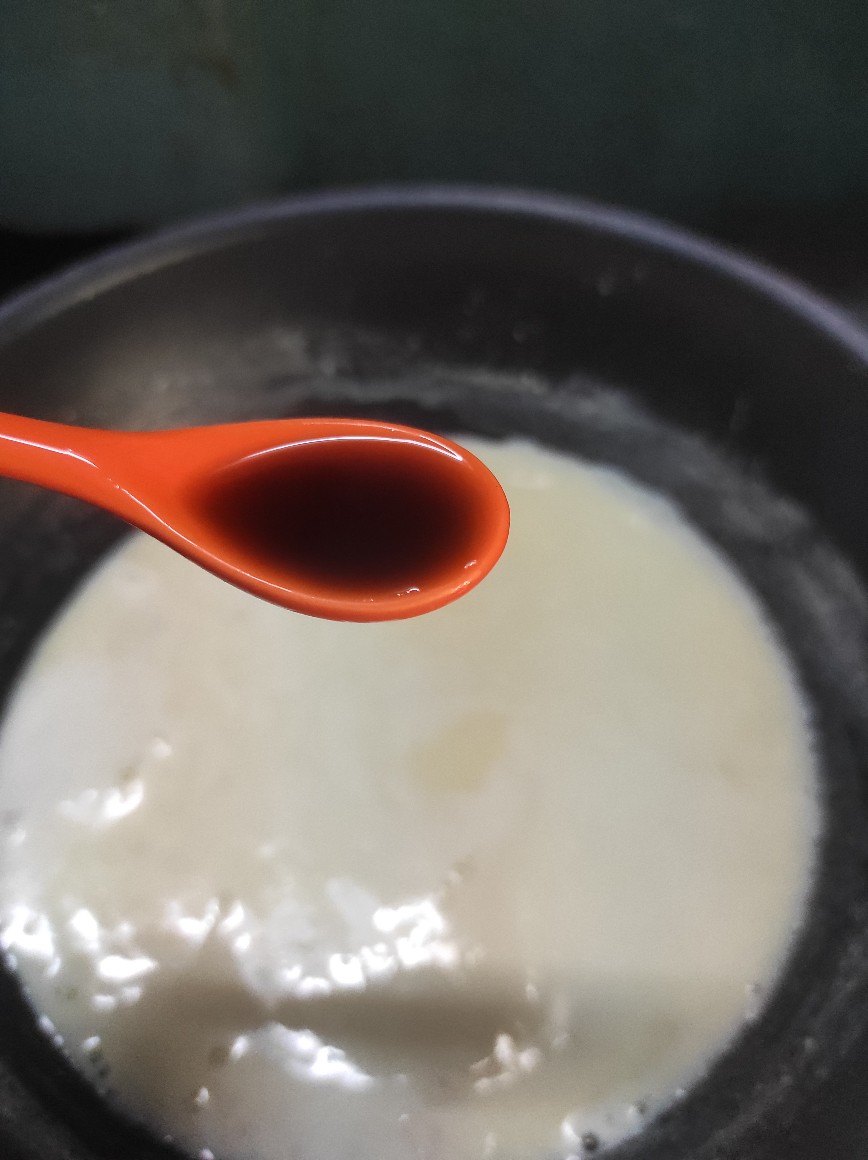 17) Finally add a teaspoon of vanilla essense in it.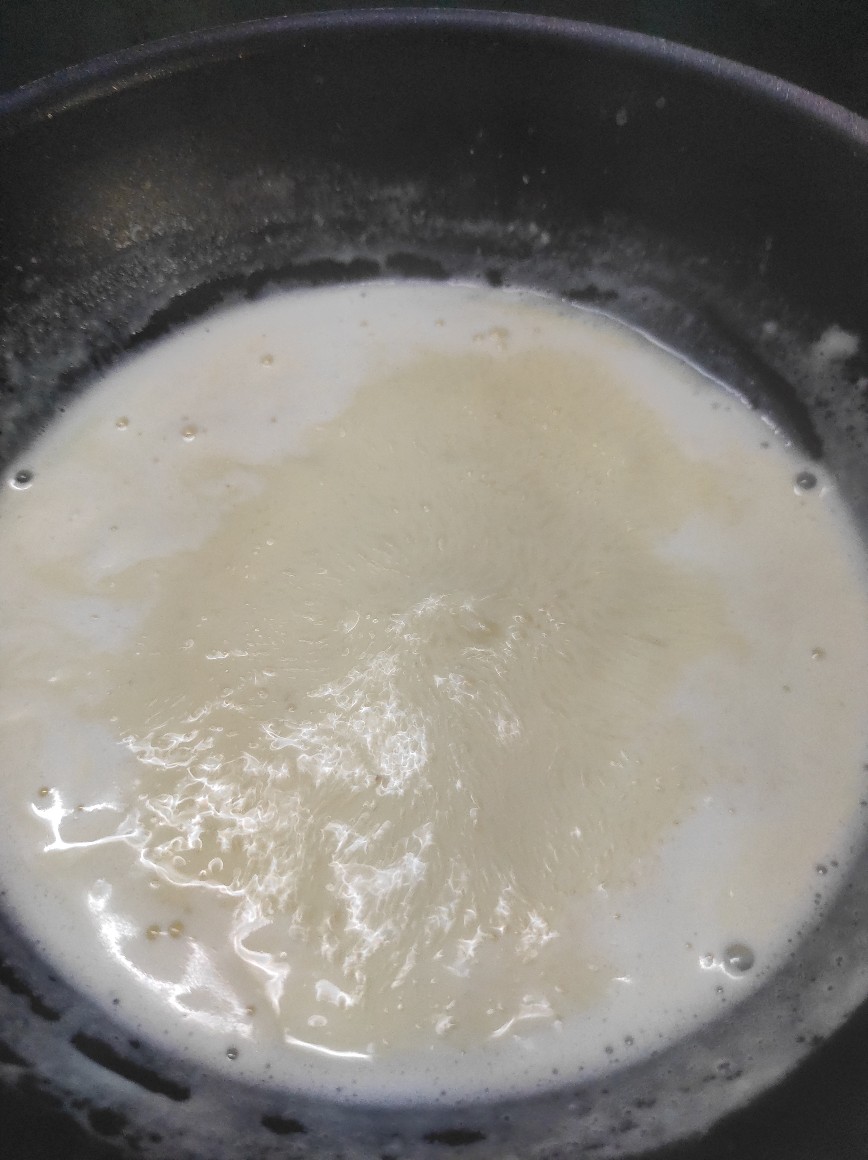 18) Give it a boil and turn of the flame.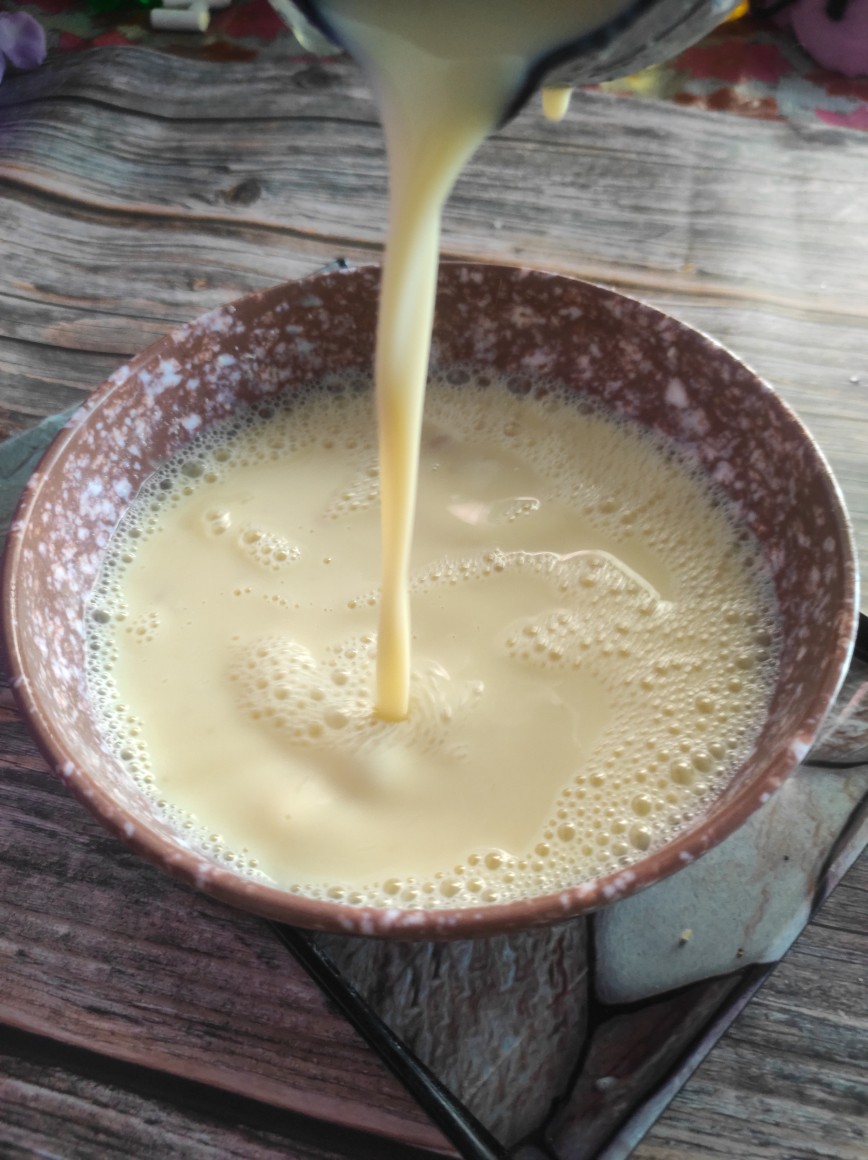 19) Now transfer it in a bowl and bring it to room temperature.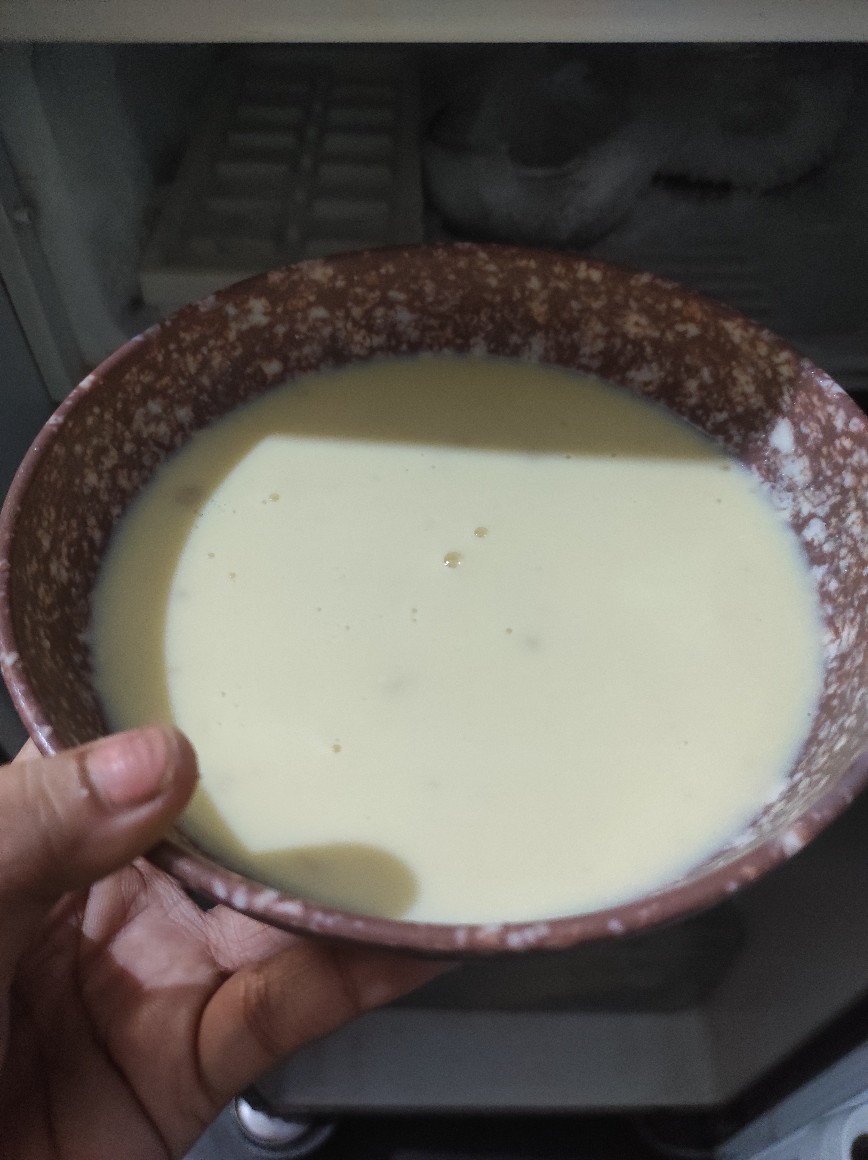 20) Now refrigerate it for an hour.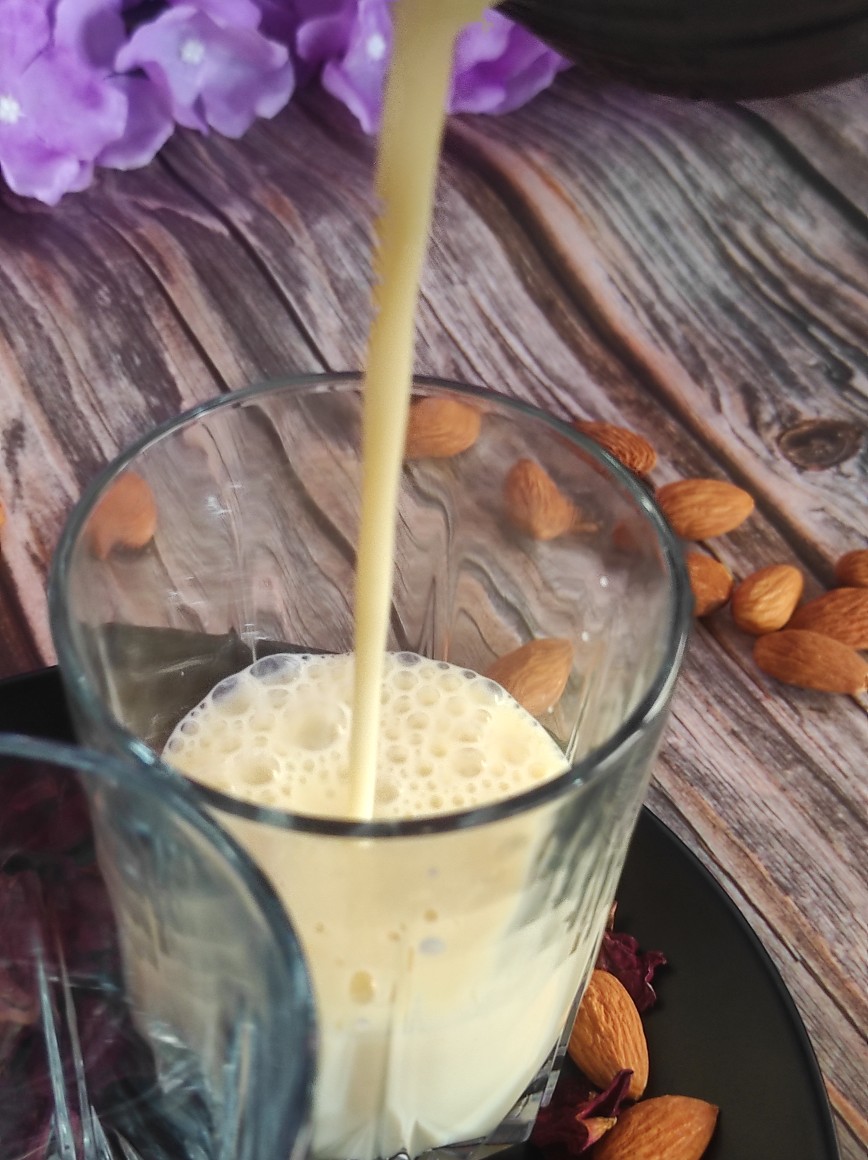 21) Serve them in your favourite glasses.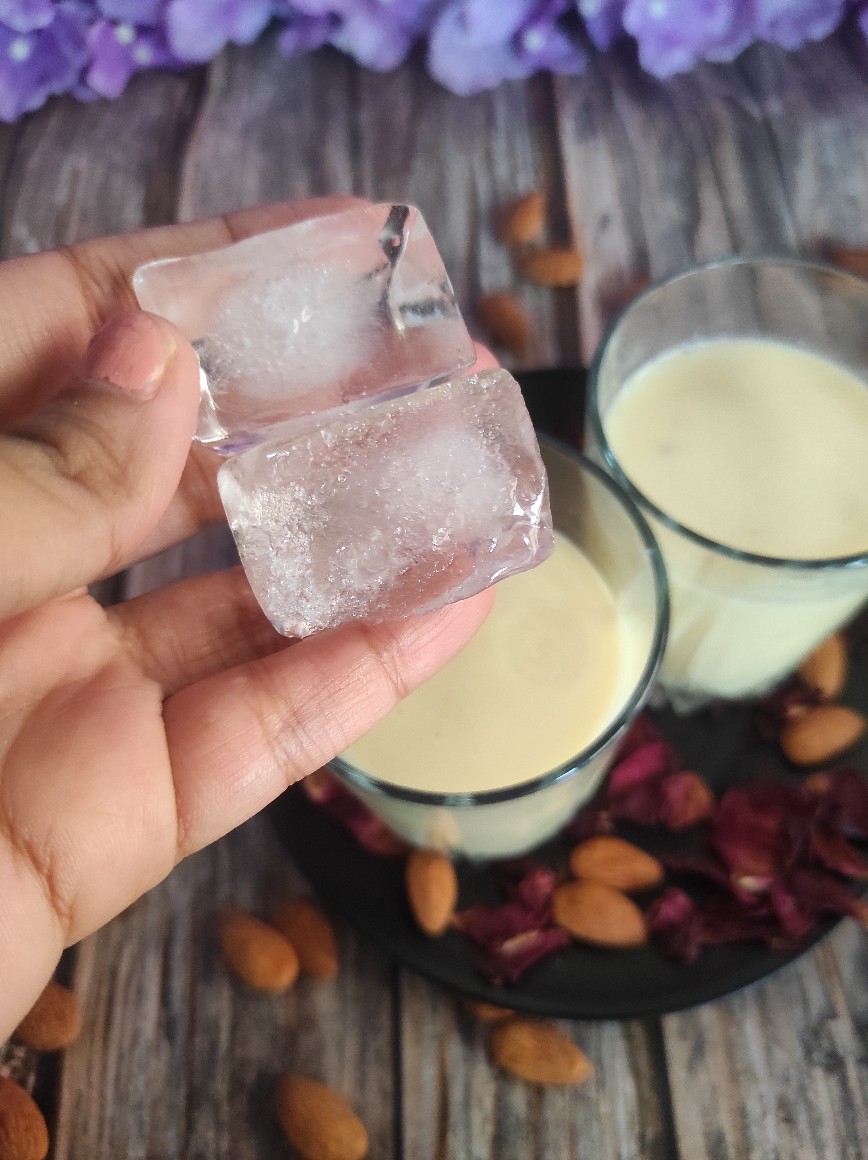 22) Add some ice cubes in it.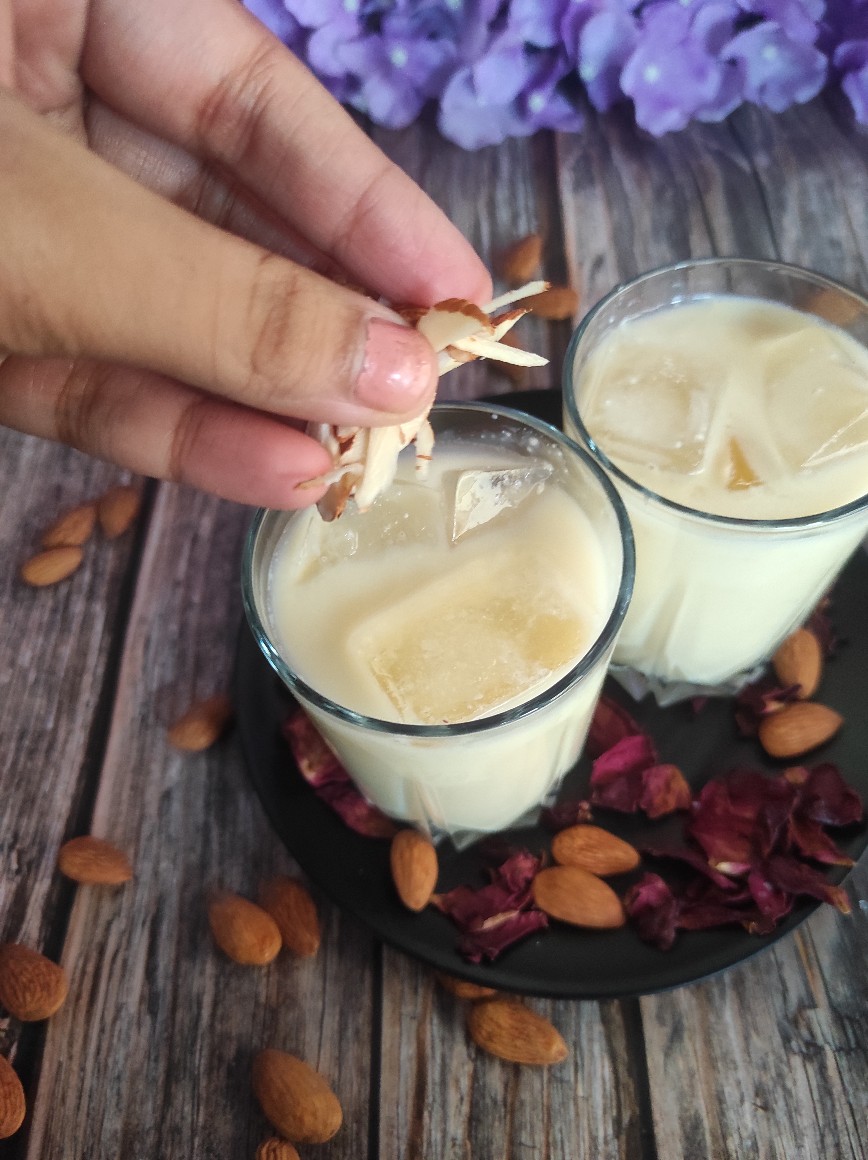 23) Lastly garnish it with some chopped almonds.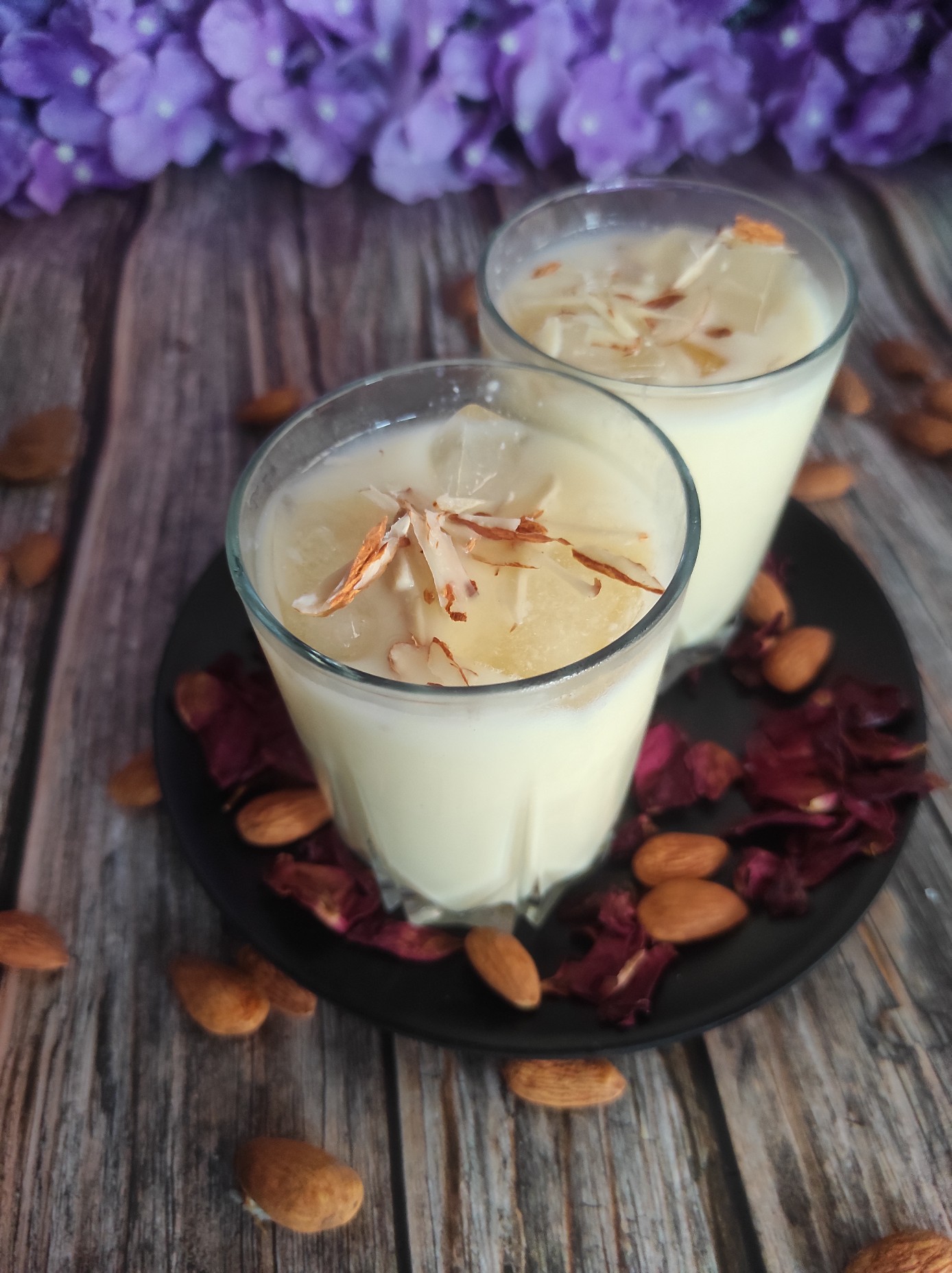 24) Your yummy, thick and delicious almond shake is ready to be served.
Tips and Tricks

1) coarsely blend the almond paste.
2) You can alter the quantity of sugar as per your choice.
3) Mix the custard slurry well avoiding lumps.
4) Keep on stirring the milk while adding the custard slurry.
5) Refrigerate the almond milk before serving.
6) You can add more chopped almonds for the extra taste.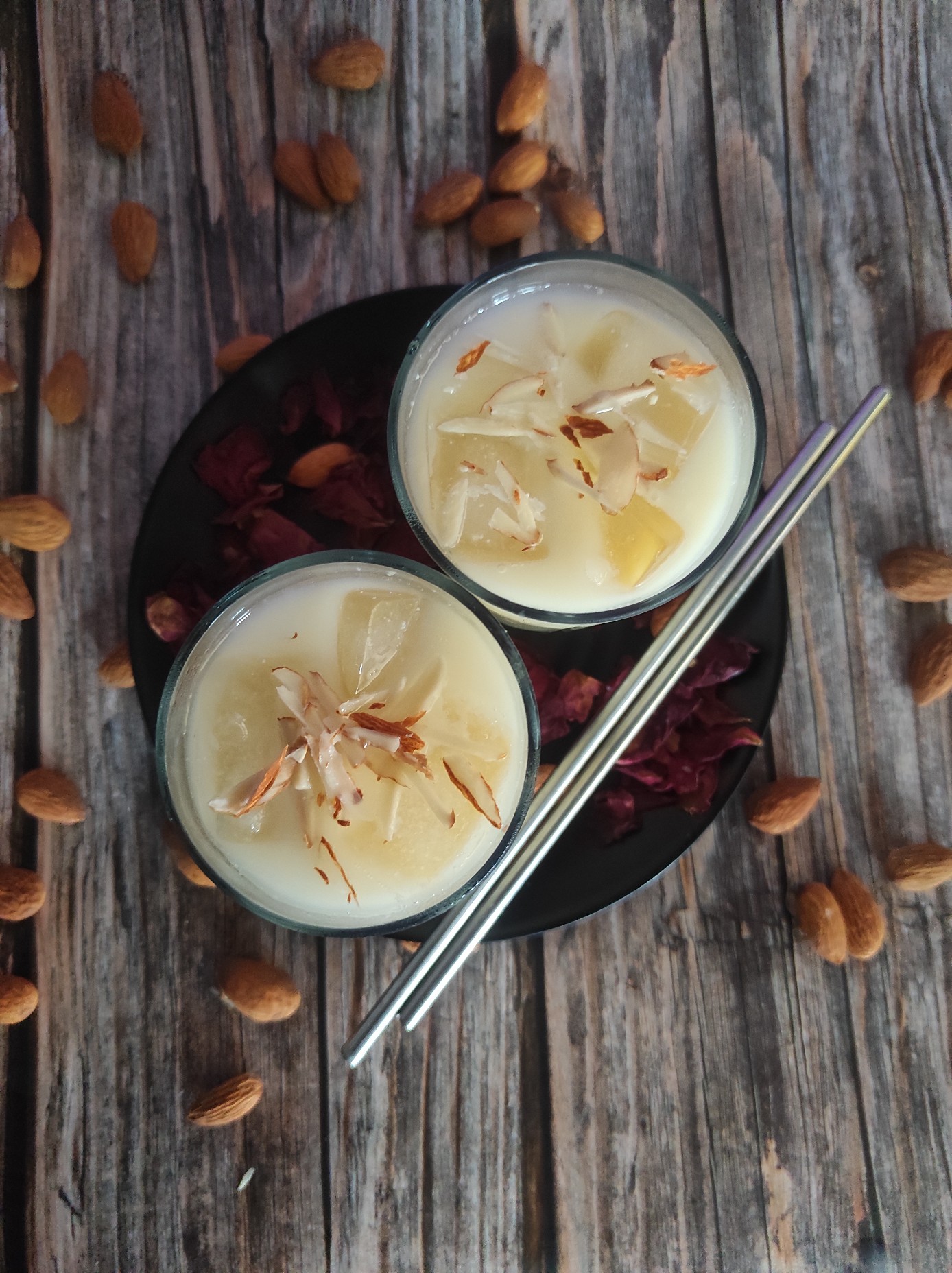 Healthier version

1) You can add stevia instead of sugar.
2) You can avoid using vanilla essence if you are allergic to it.
3) You can use coconut milk or skimmed milk instead of full fat milk