Mango lassi is a refreshing summer drink which has become very famous these days. This fusion drink is a combination of mango shake and lassi and turns out to be super amazing. It has the yummy taste of mangoes and cooling effect of curd, which together turn out to be both healthy and cooling at the same time. Lassi is a very famous drink from the state of Punjab. In this recipe we have given our normal lassi, a juicy twist. This drink is made with minimum and readily available ingredients and that too in no time. Personally speaking, this lassi recipe is a must try and will surely leave you craving for more!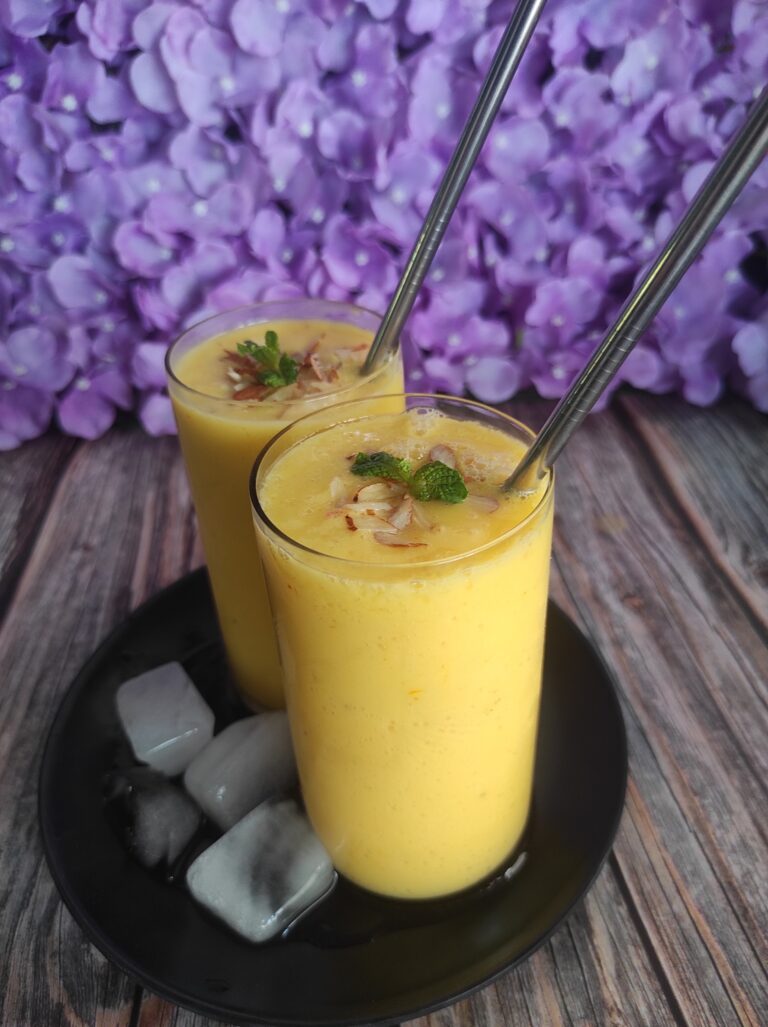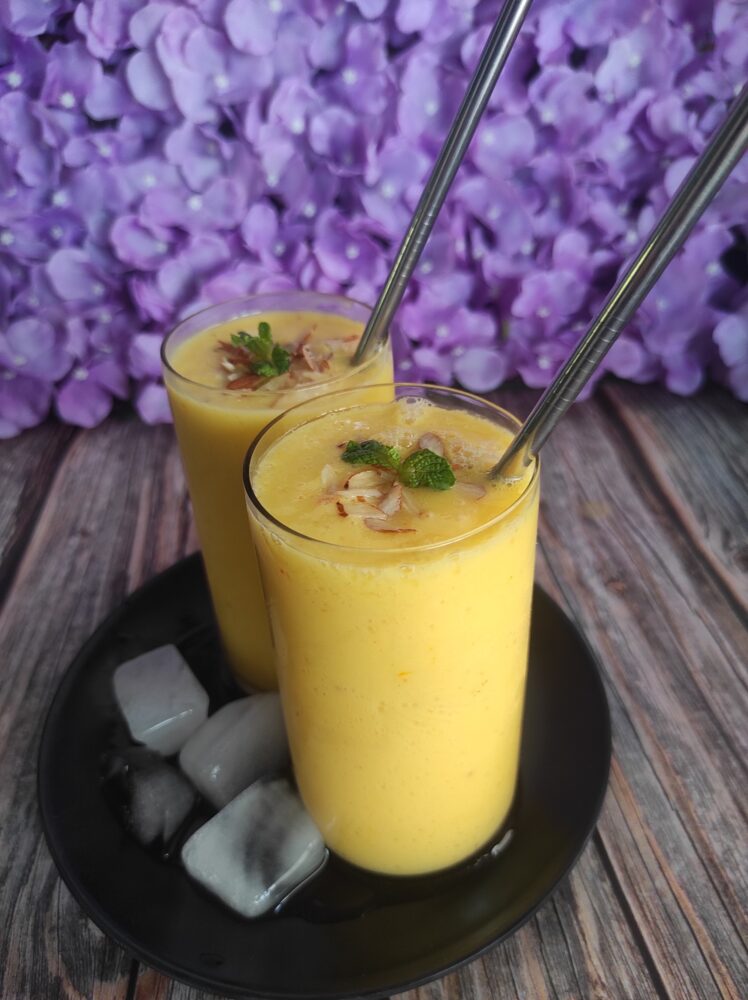 Introduction
This delicious mango lassi is made by blending together ripe and juicy mangoes, curd and chilled milk along with some sugar and cardamom which adds flavour and aroma to the drink. They are blended until it turns smooth and cream. You can garnish is with your favourite nuts or mango cubes and enjoy. This recipe has become my personal favourite this season and it will surely become yours too. So go ahead and give it a try and please don't forget to drop your valuable comments and reviews in the comments section below.
Ingredients
Mango – 1 cup (250 grams)
Curd- 1 cup (250 grams)
Sugar- 150 grams
Milk – 100 ml
Cardamom- 2 units
Step by step recipe with images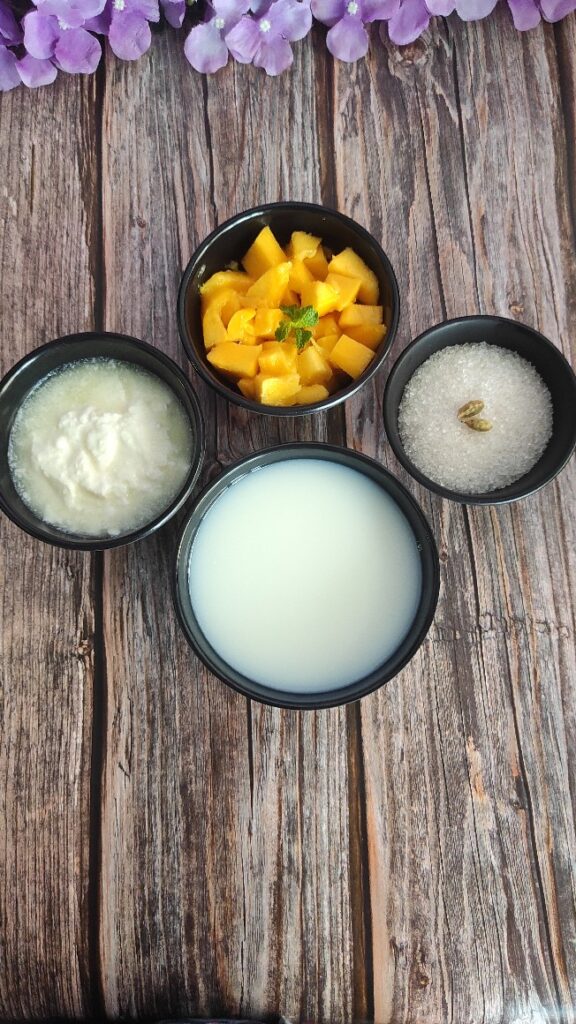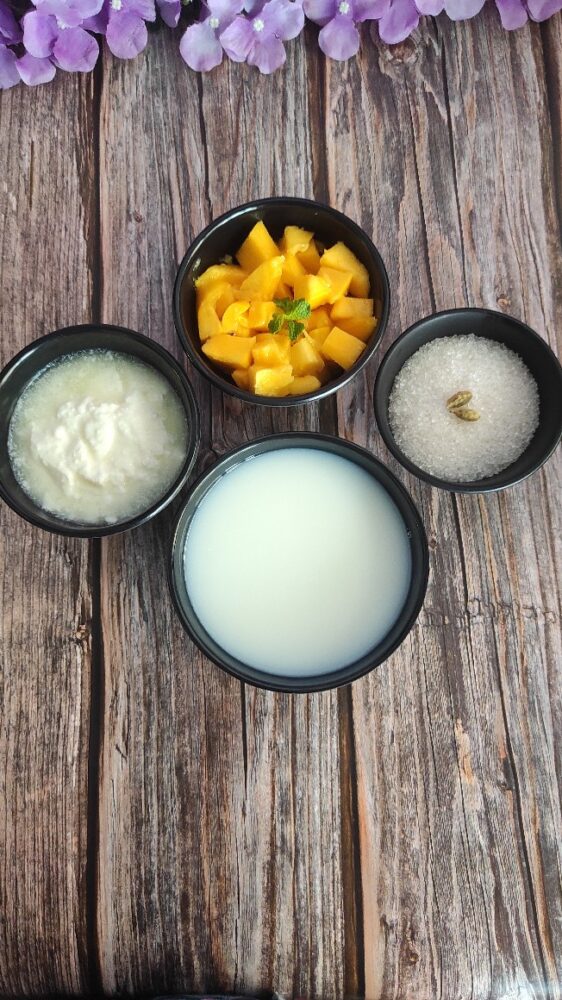 1) Firstly chop the mangoes into small cubes.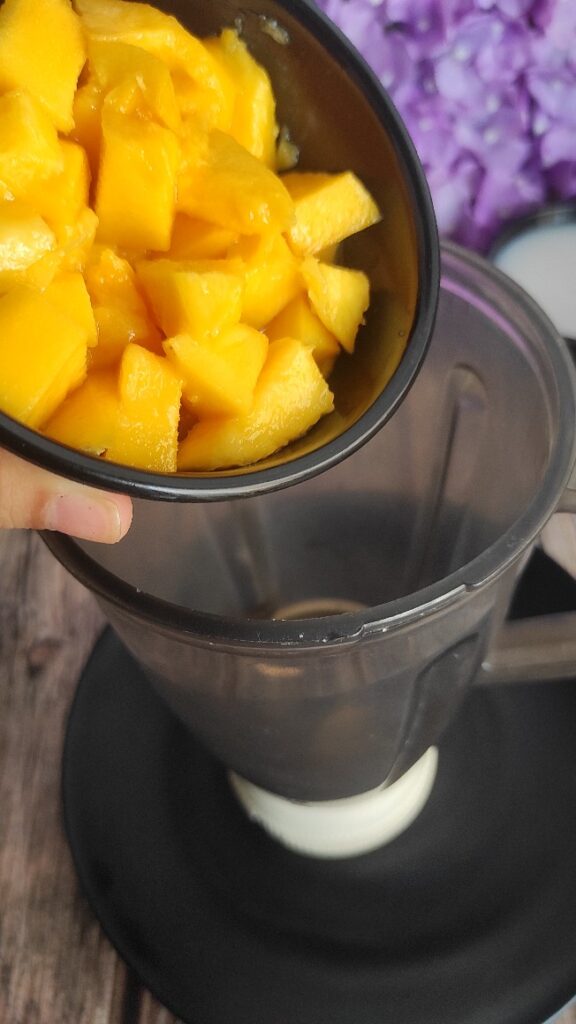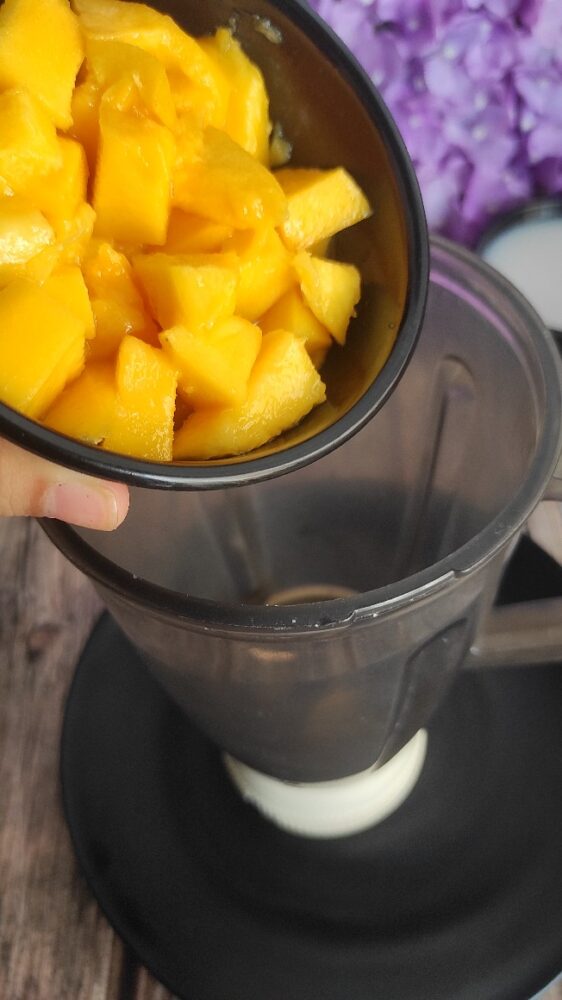 2) Take a mixing jar and add 250 grams of chopped mangoes in it.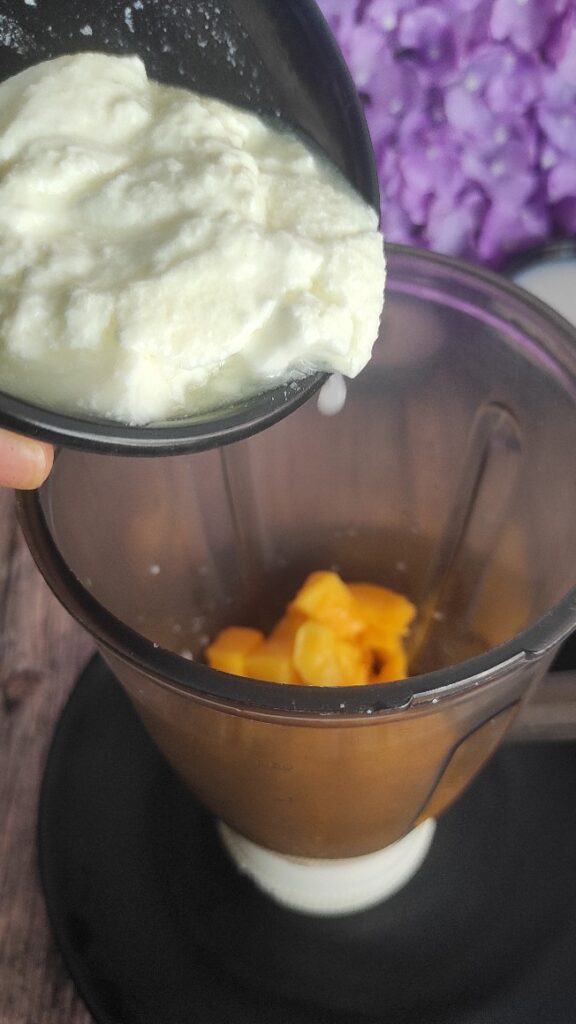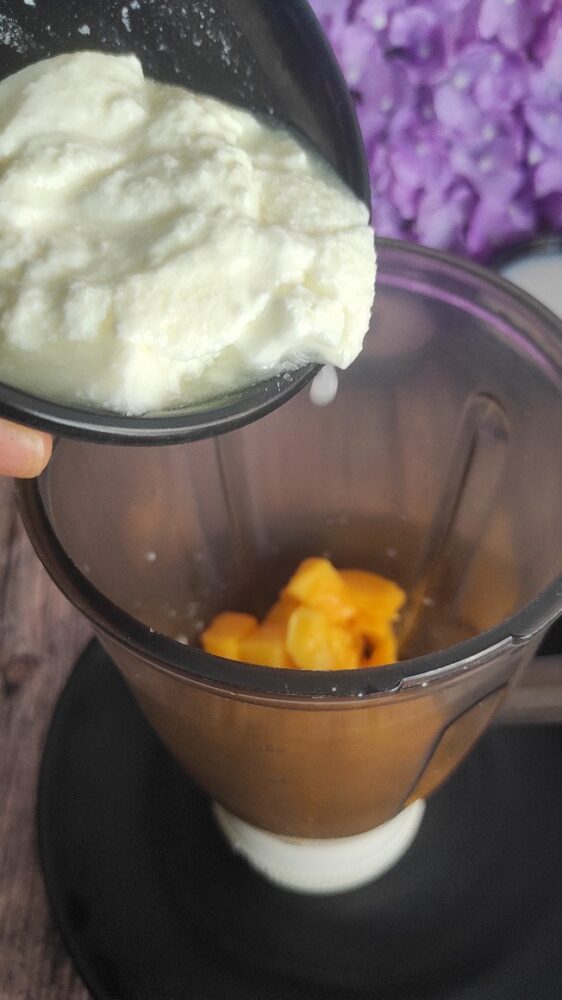 3) Add 250 grams of curd in it.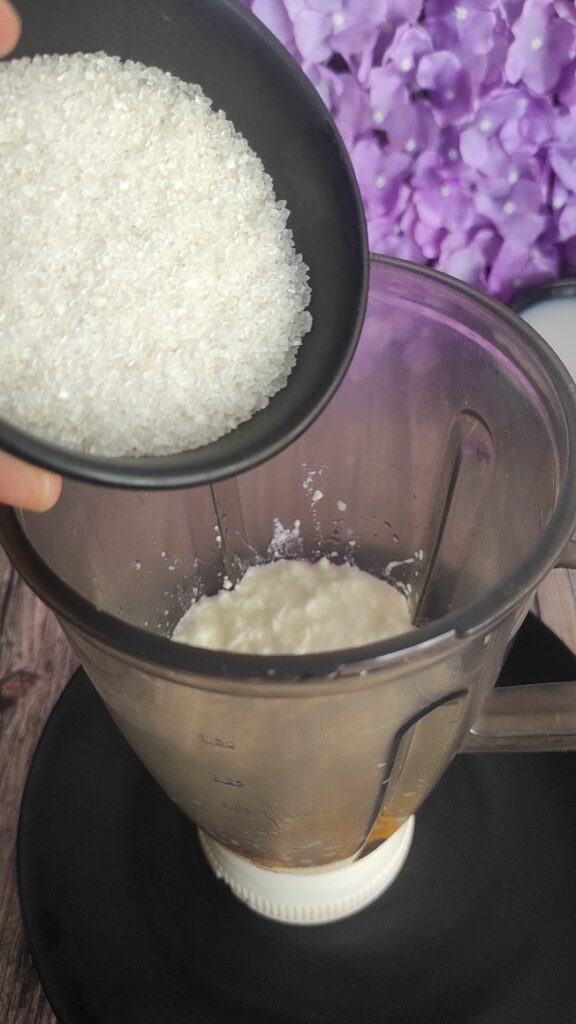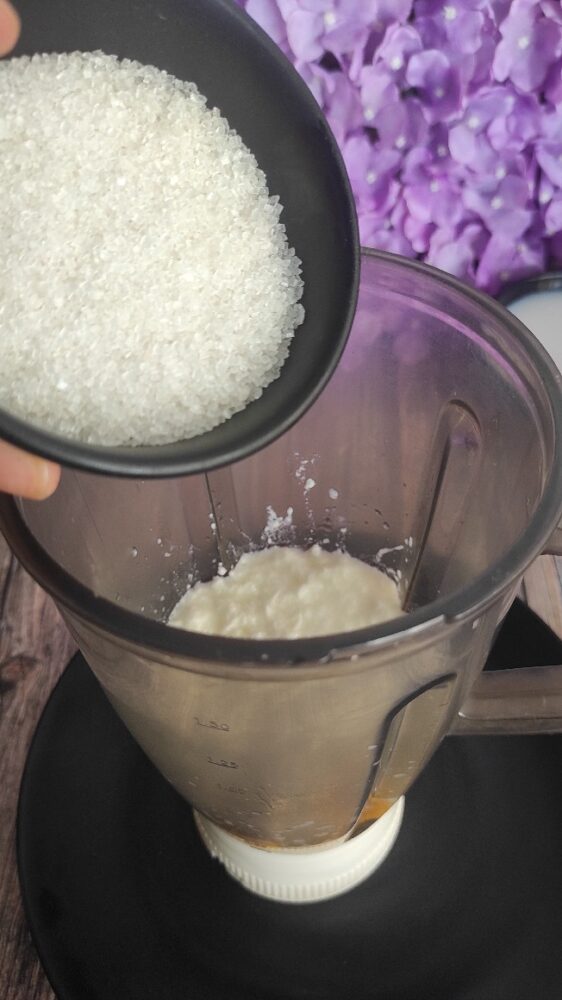 4) Add 150 grams of sugar in it.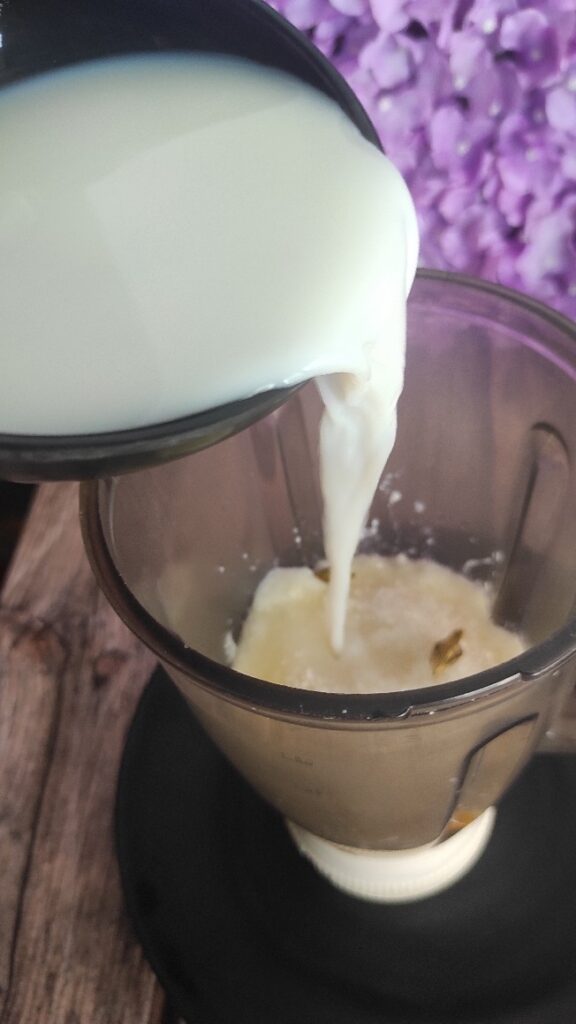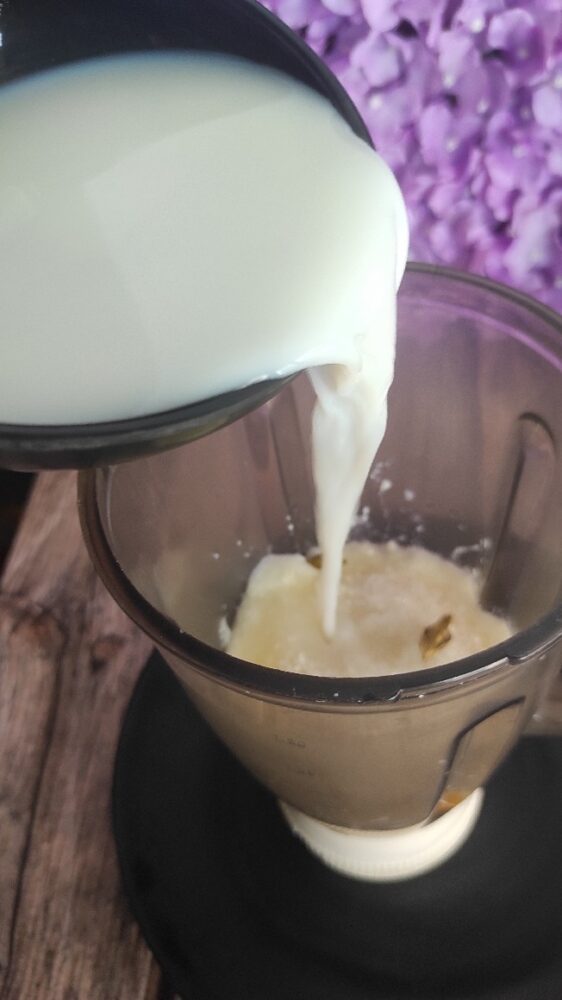 5) Add 100 ml of milk in it.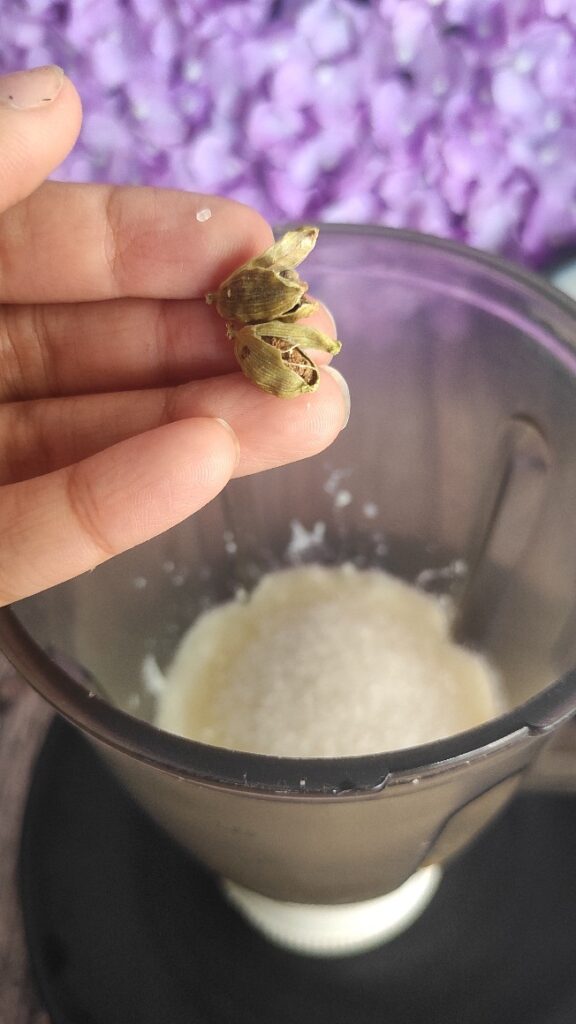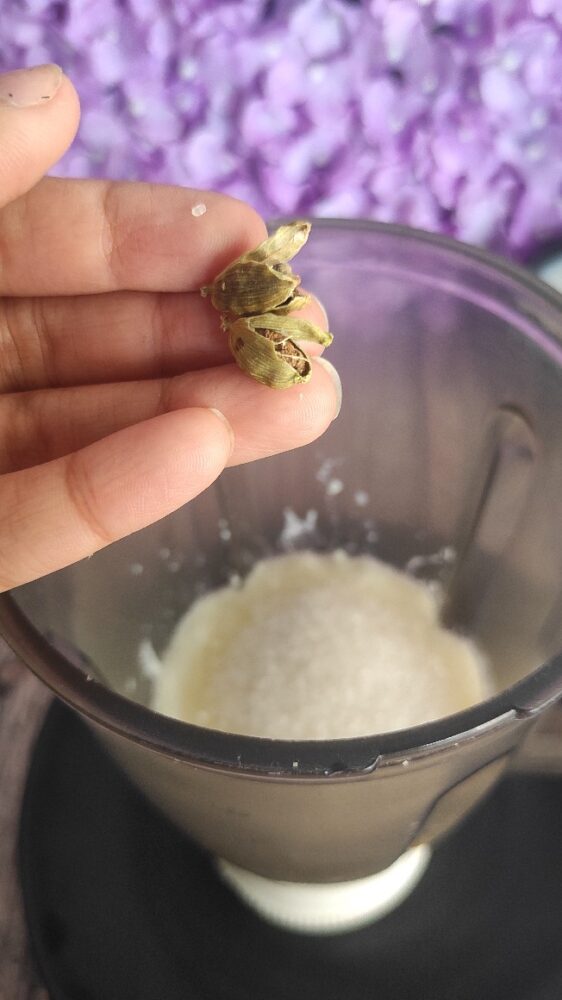 6) Add 2 cardamoms in it.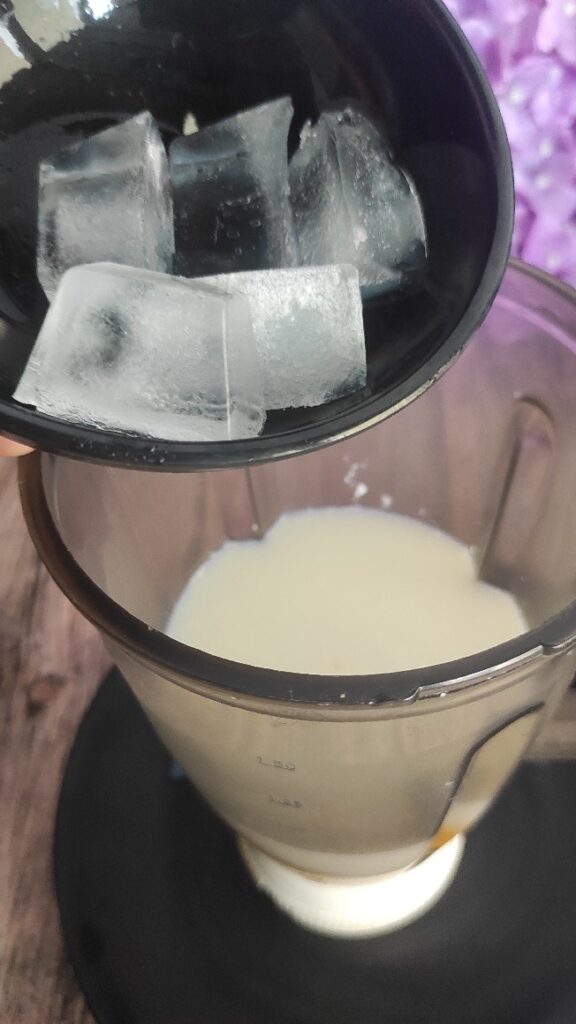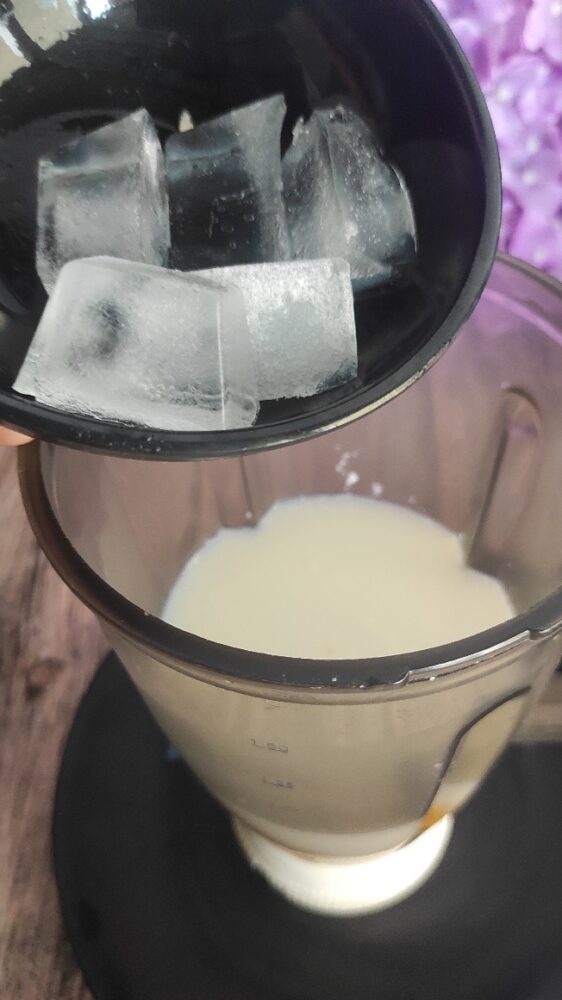 7) Finally add 5 to 6 ice cubes in it.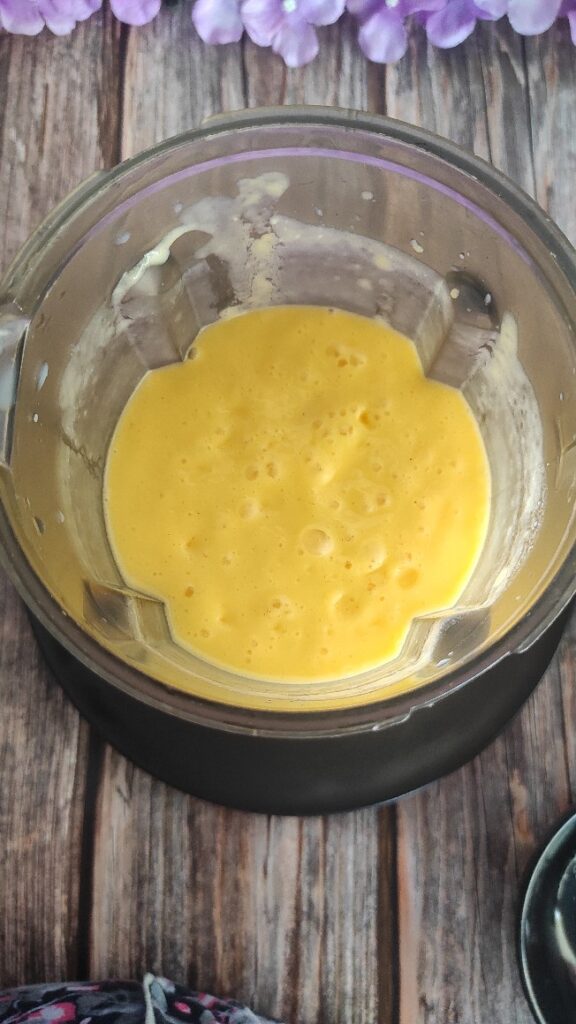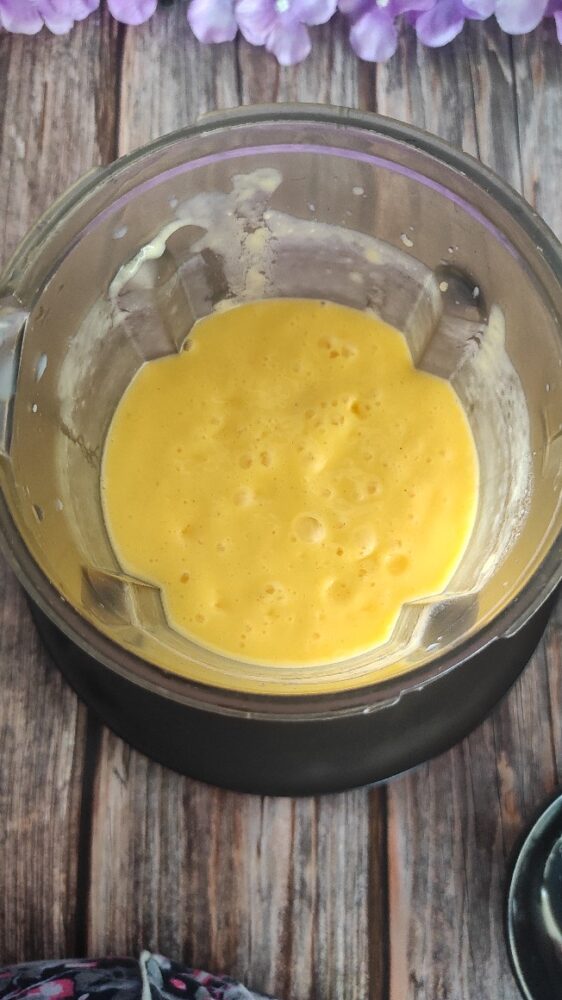 8) Blend them well until smooth and creamy.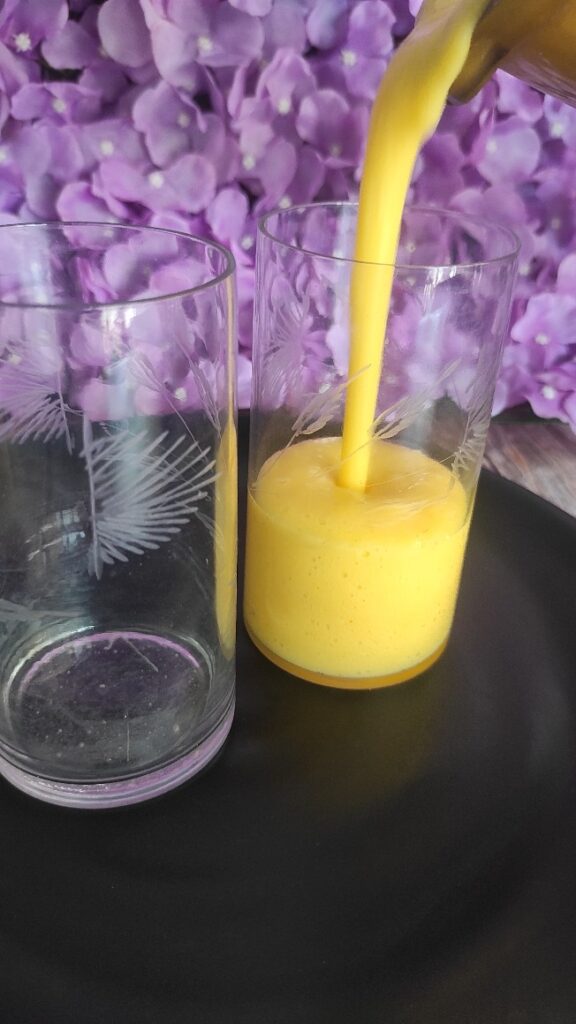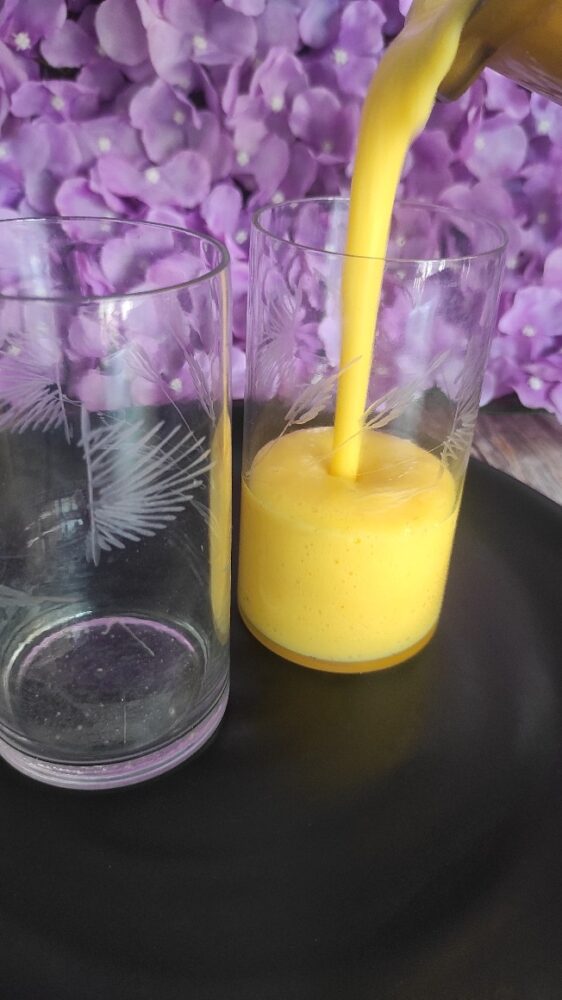 9) Pour them in the glasses.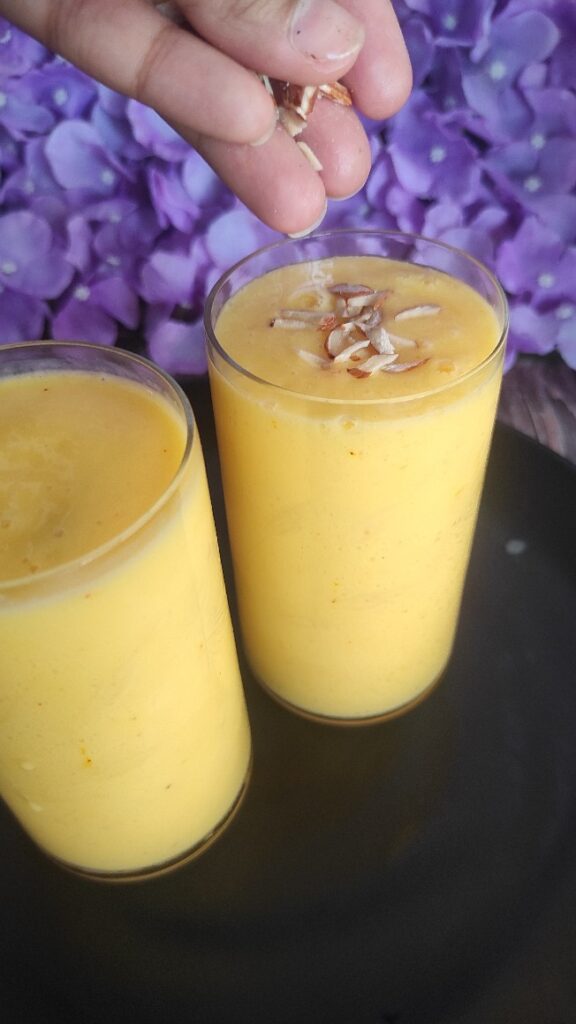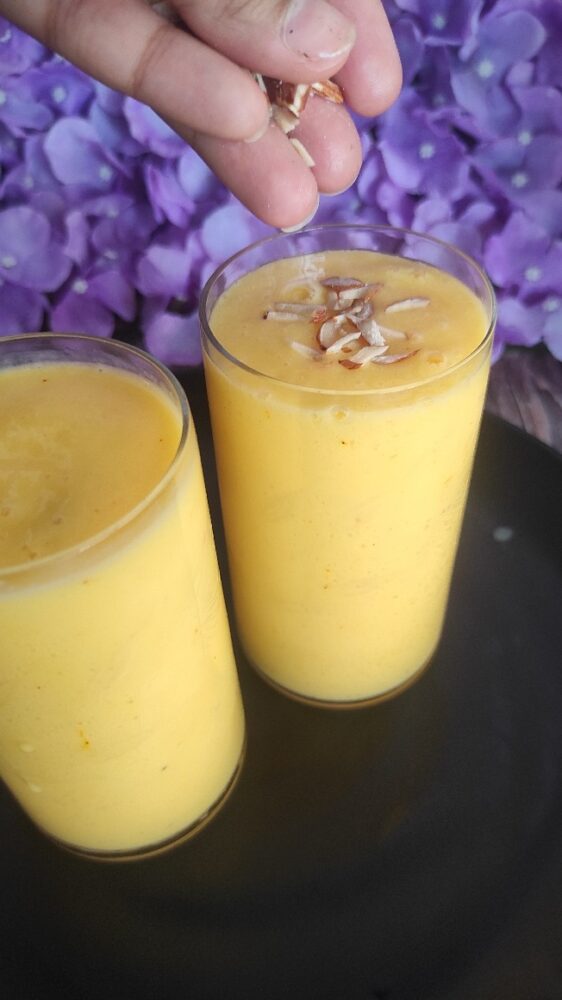 10) Garnish with chopped almonds.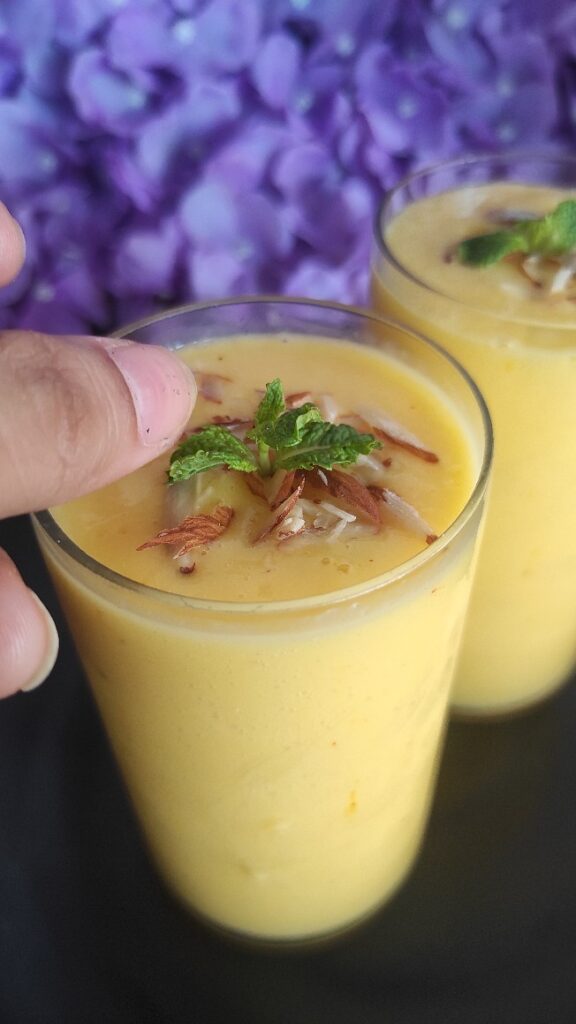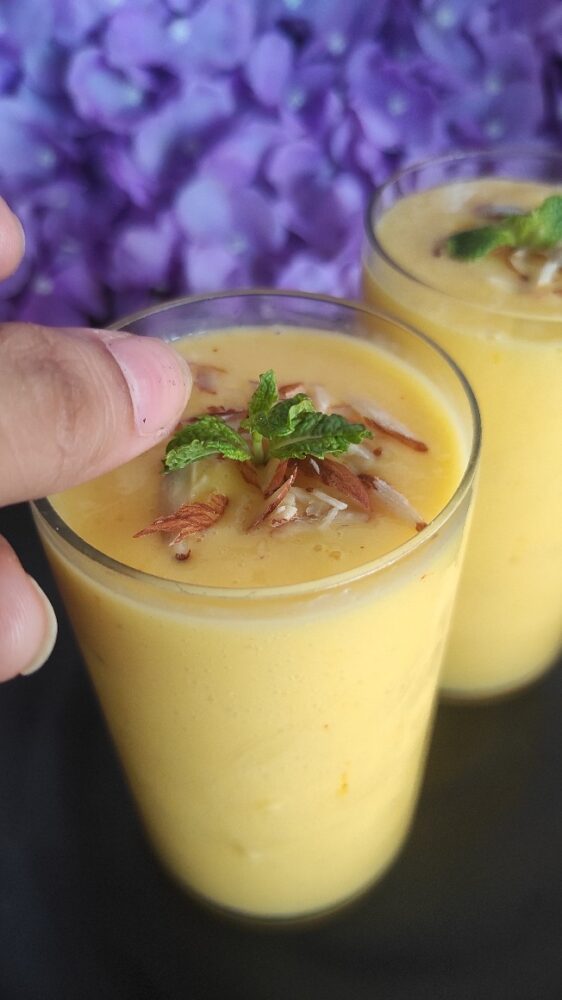 11) Top it with few mint leaves.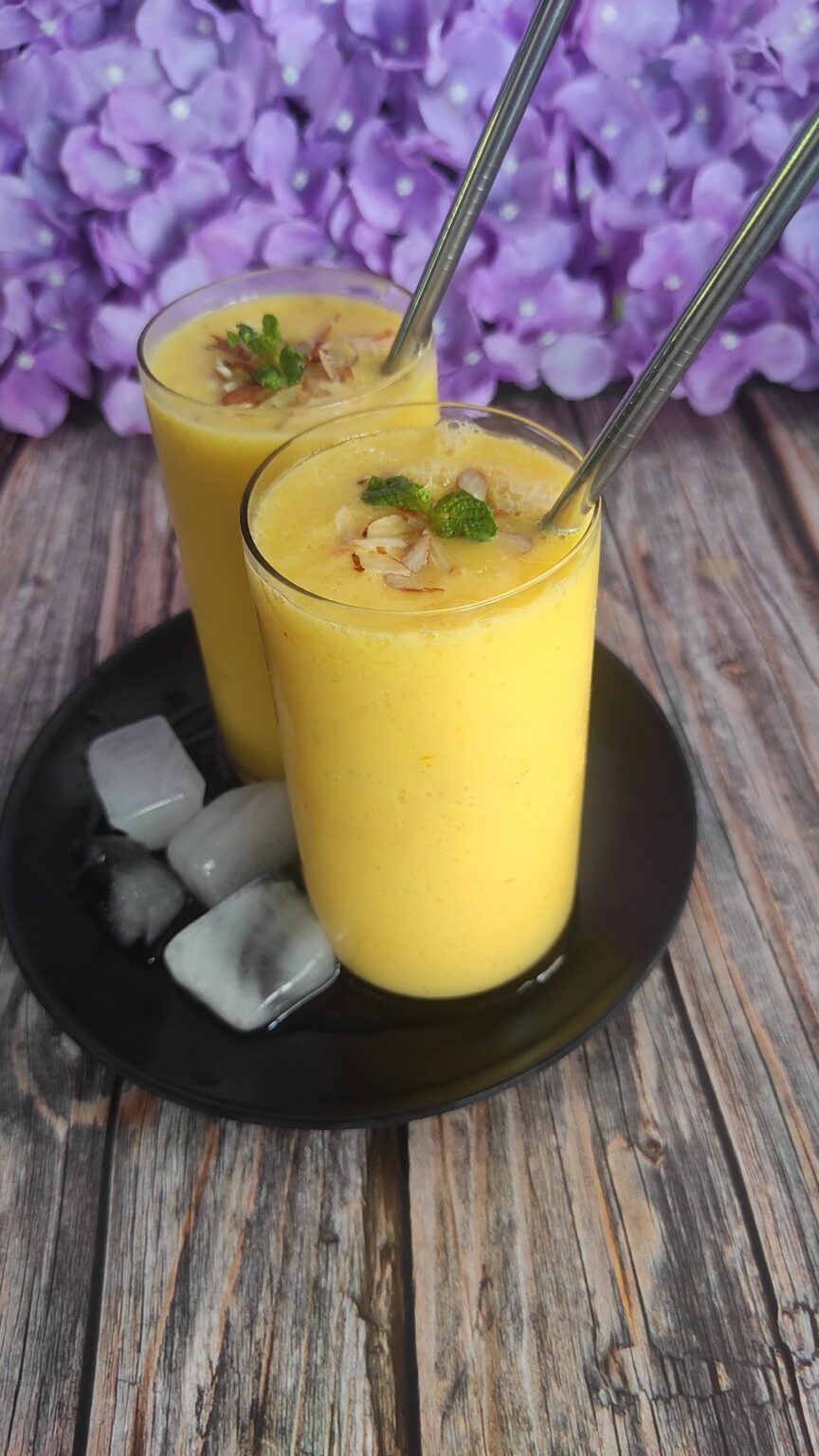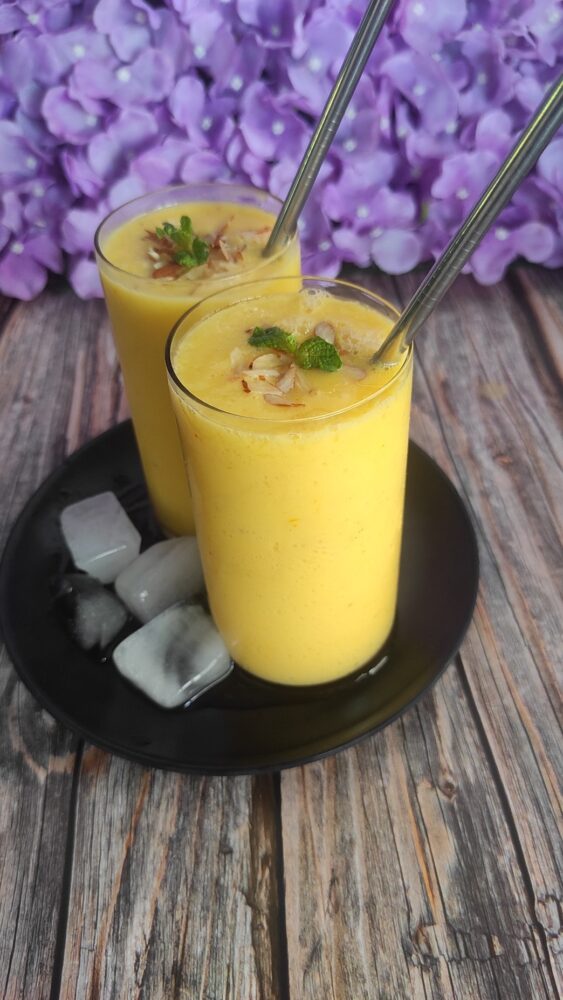 12) Your yummy mango lassi is ready to be served. Tastes best when served chilled.
Tips and Tricks

1) Use ripe and juicy mangoes.
2) Make sure the curd is not sour.
3) You can skip using cardamom if you don't like it's flavour.
4) Blend them well. Avoid lumps.
5) You can alter the quantity of sugar as per your taste and preference.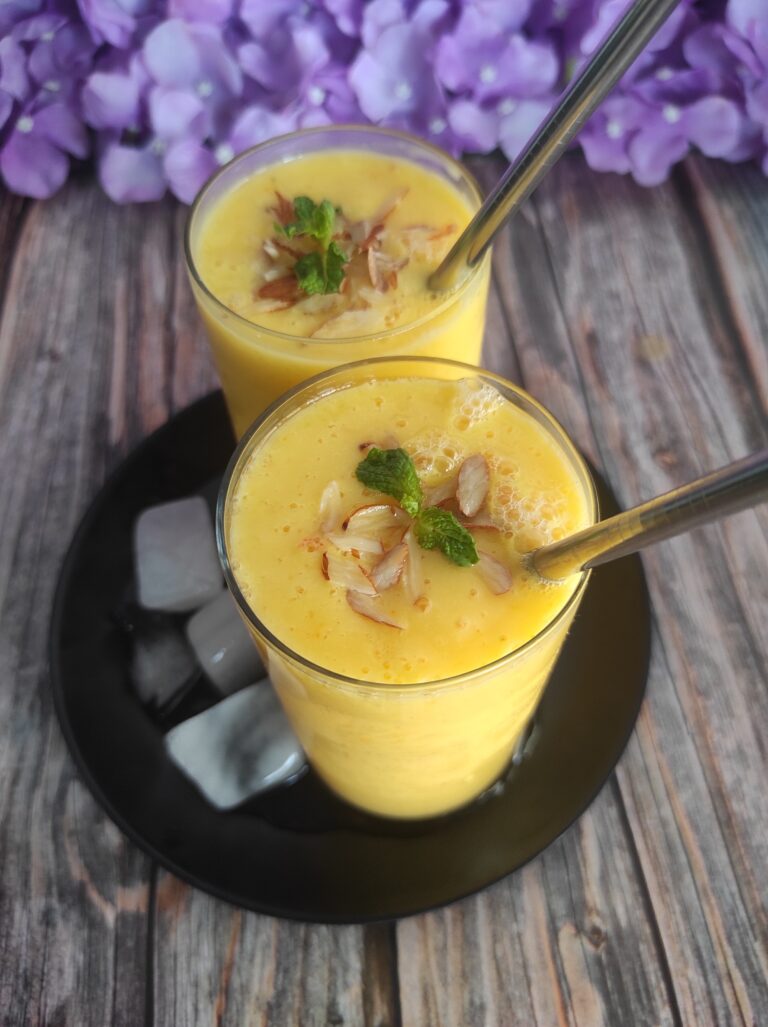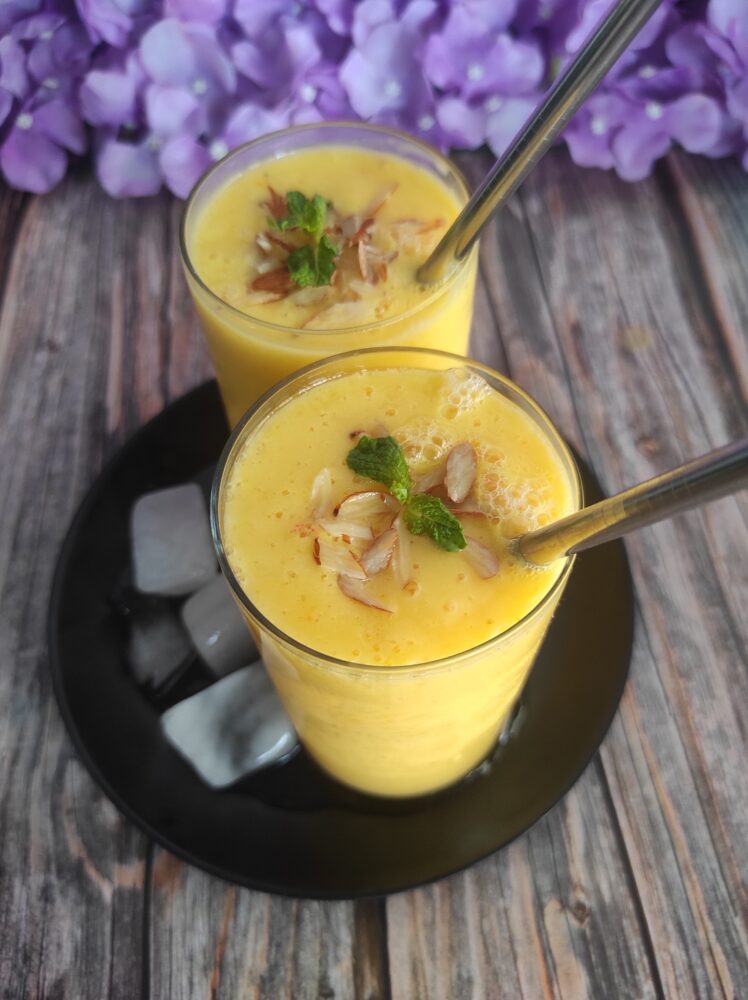 Healthier version

1) You can simply avoid using sugar and use 350 grams of mangoes instead.
2) You can substitute sugar with honey or organic brown sugar.
3)You can skip using cardamom if you are allergic to it.