Coconut laddoos are super sweet, chewy and flavoursome sweet dish made from coconut and condensed milk. This is an instant recipe which gives awesome results. Laddoos are named so because of their spherical shape. This laddoos can be made instantly using minimum ingredients which are readily available in the kitchen and they tastes super delicious. Coconut itself has a very sweet and juicy taste, when combined with condensed milk or mithai mate it turns out to be heavenly. I prefer adding roughly crushed nuts in it for the extra crunch.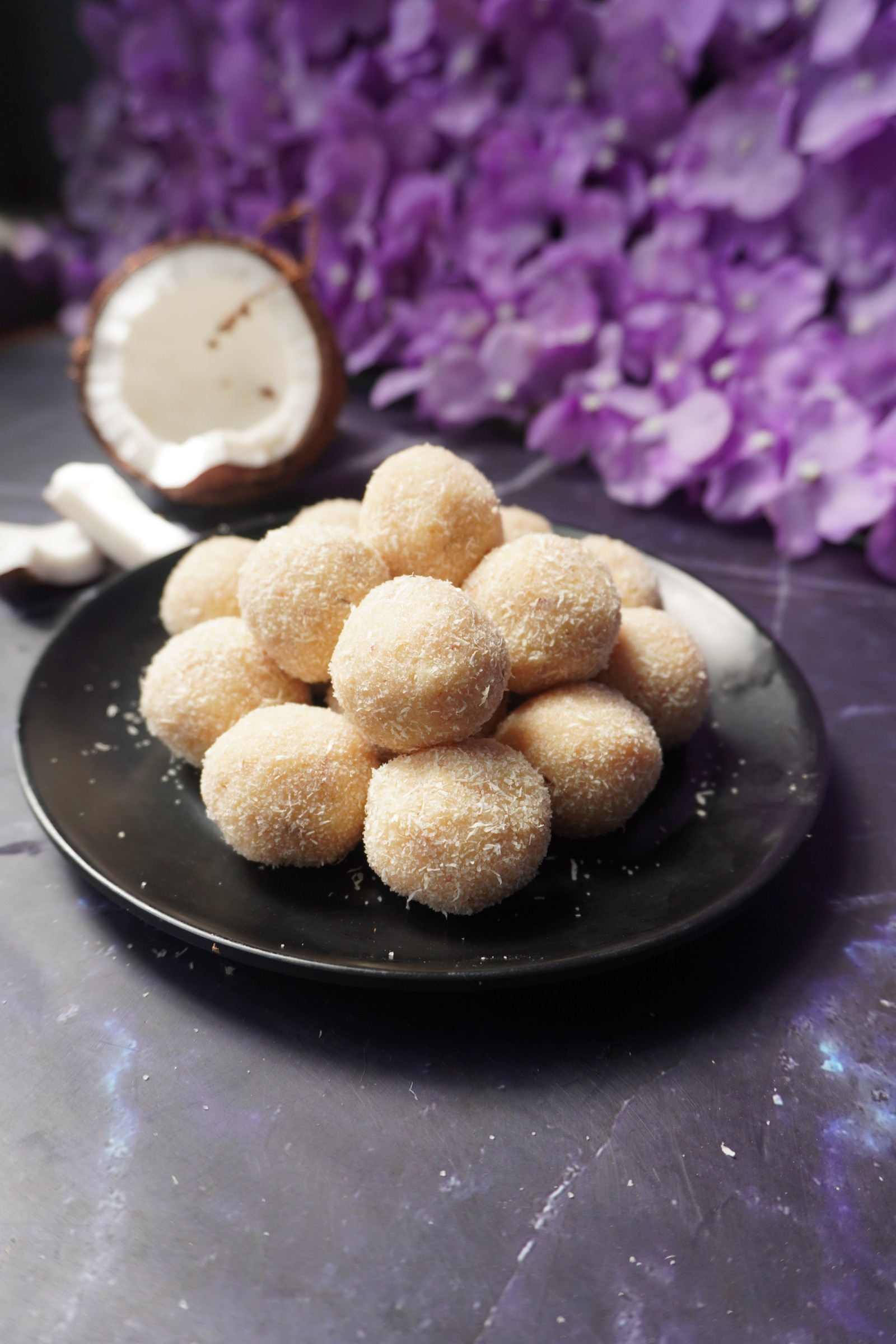 Introduction
This yummy laddoos are made by roasting desiccated coconut in desi ghee and then combining it well with mithai mate or condensed milk. Then they are seasoned with cardamom powder and coarsely chopped nuts for the extra flavour and crunch. Lastly the laddoos are given a round shape and then garnished with desiccated coconut. Shaping the laddoos is my favourite task since I was a child. I remember how I used to assist my mom in shaping the laddoos during festivals. This yummy laddoos will surely turn out to be a yes for all coconut laddoo lovers. So please go ahead and give this recipe a try and don't forget to share your comments and reviews in the comments section below:
Ingredients

Desiccated coconut- 250 grams
Desi ghee- 2 tablespoon
Condensed milk (mithai mate)- 140 grams
Almonds- 8 to 10 nuts
Cashew nuts- 8 to 10 nuts
Cardamom- 1/2 teaspoon (coarsely crushed)
Step by step recipe with images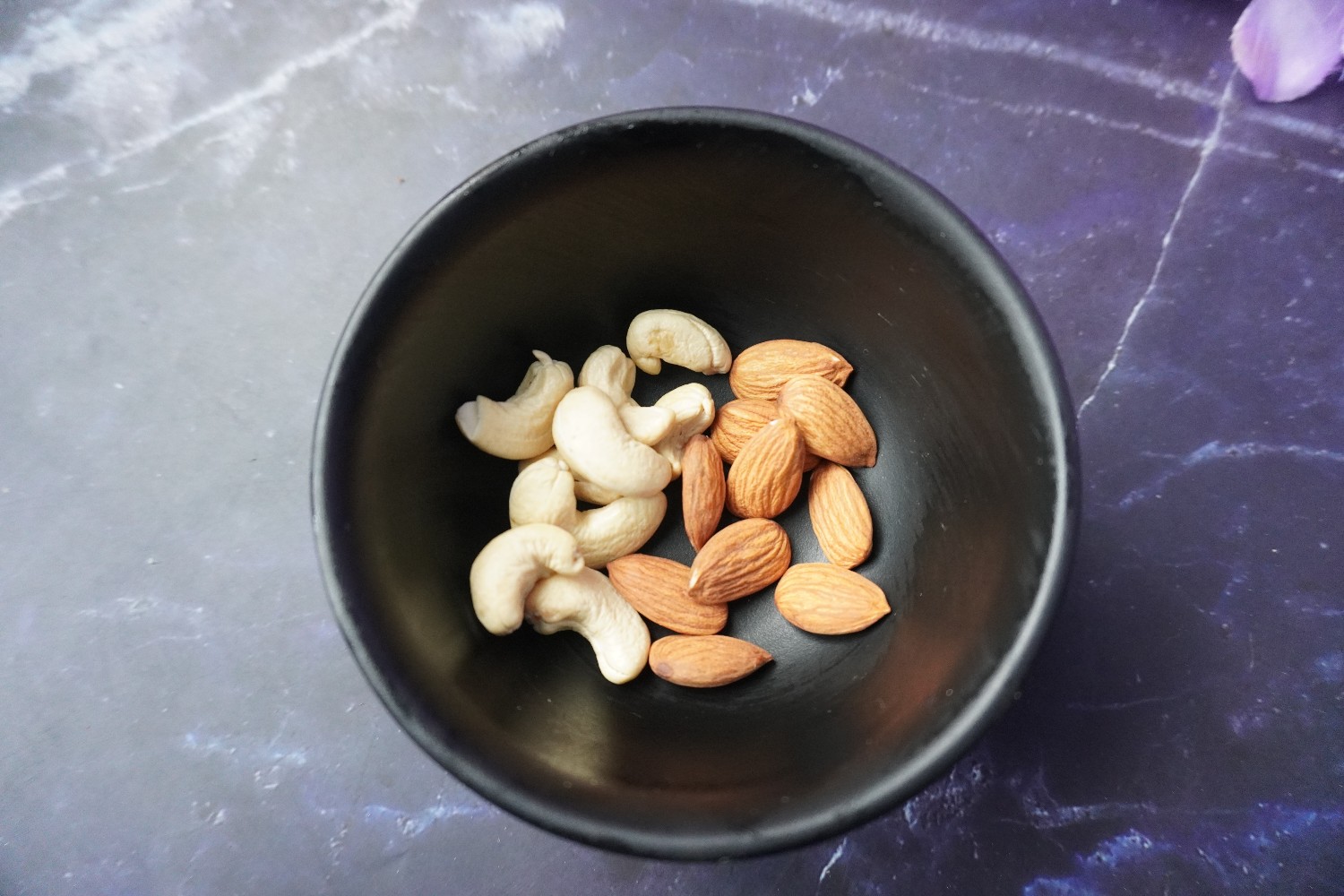 1) Firstly take almonds and cashew nuts in a bowl.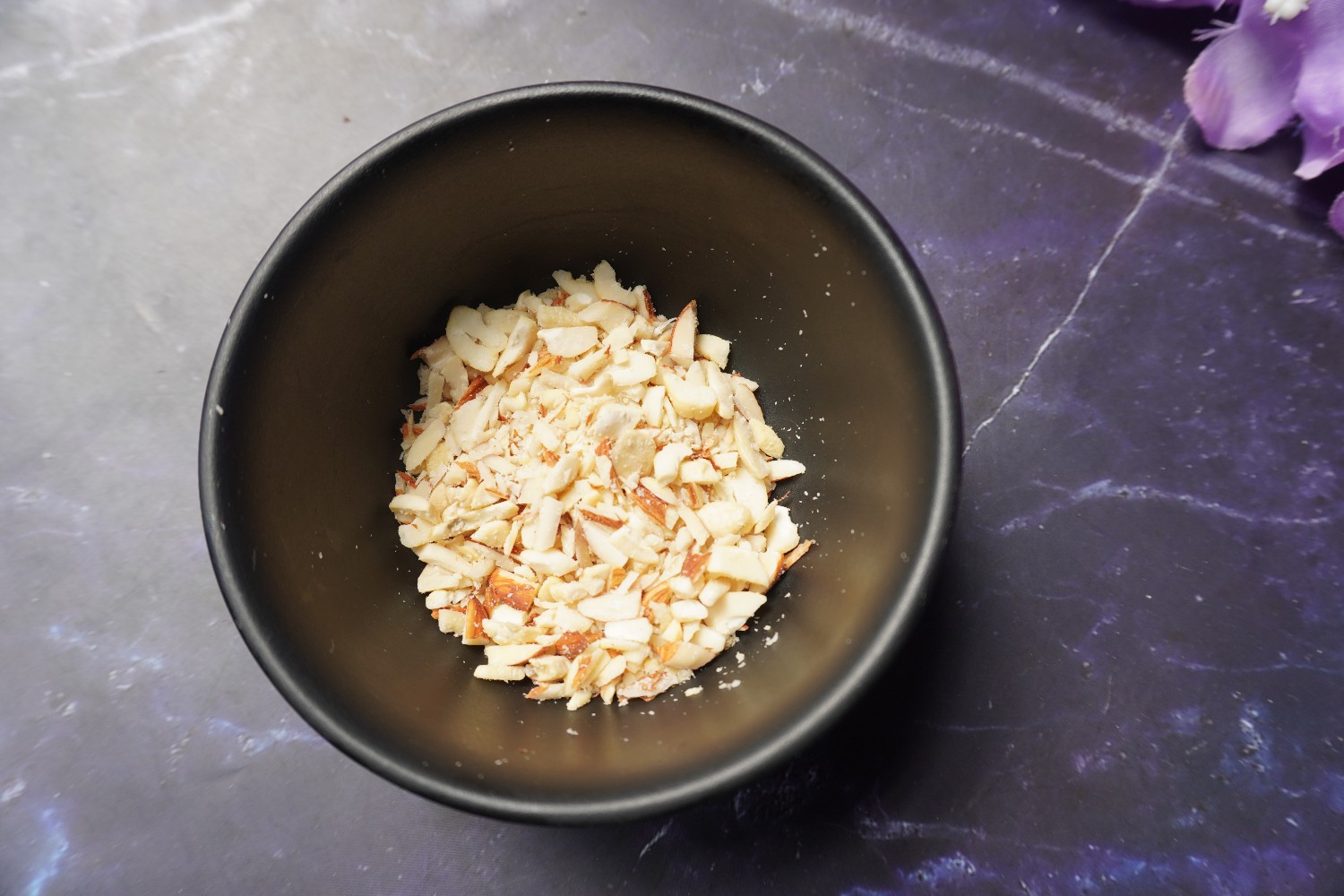 2) Slice them coarsely.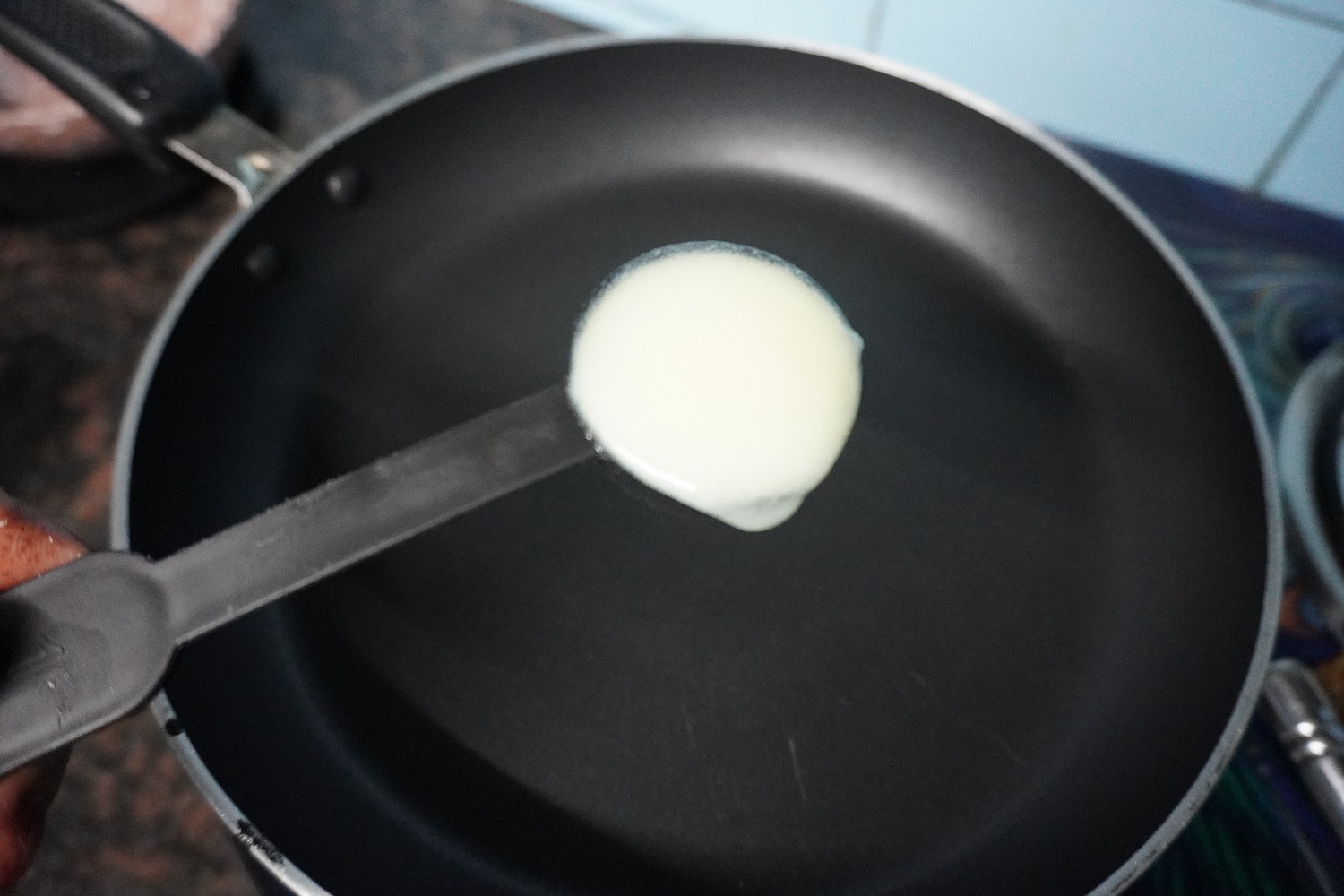 3) Heat a pan with 2 tablespoon desi ghee.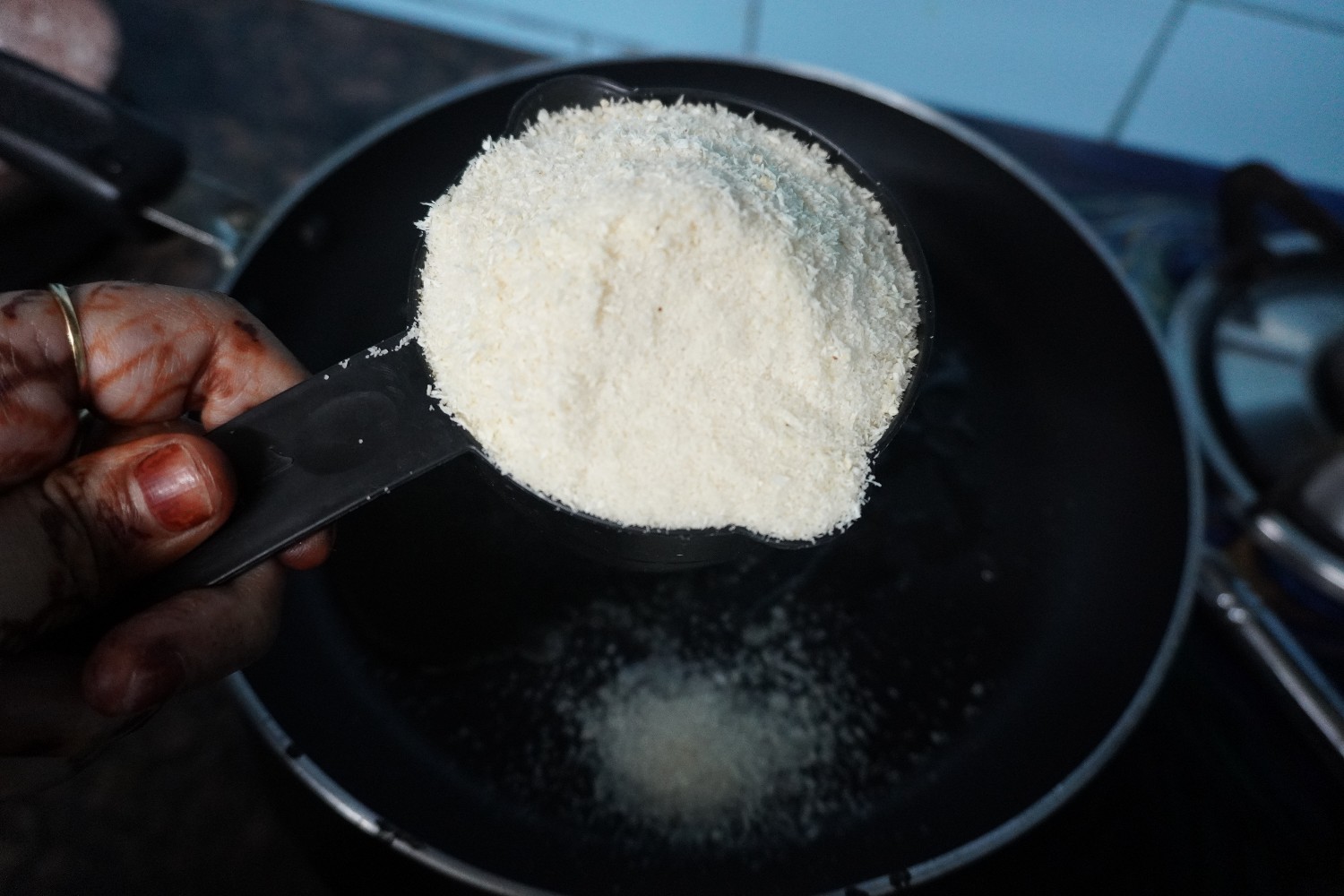 4) Add 240 grams desiccated coconut in it.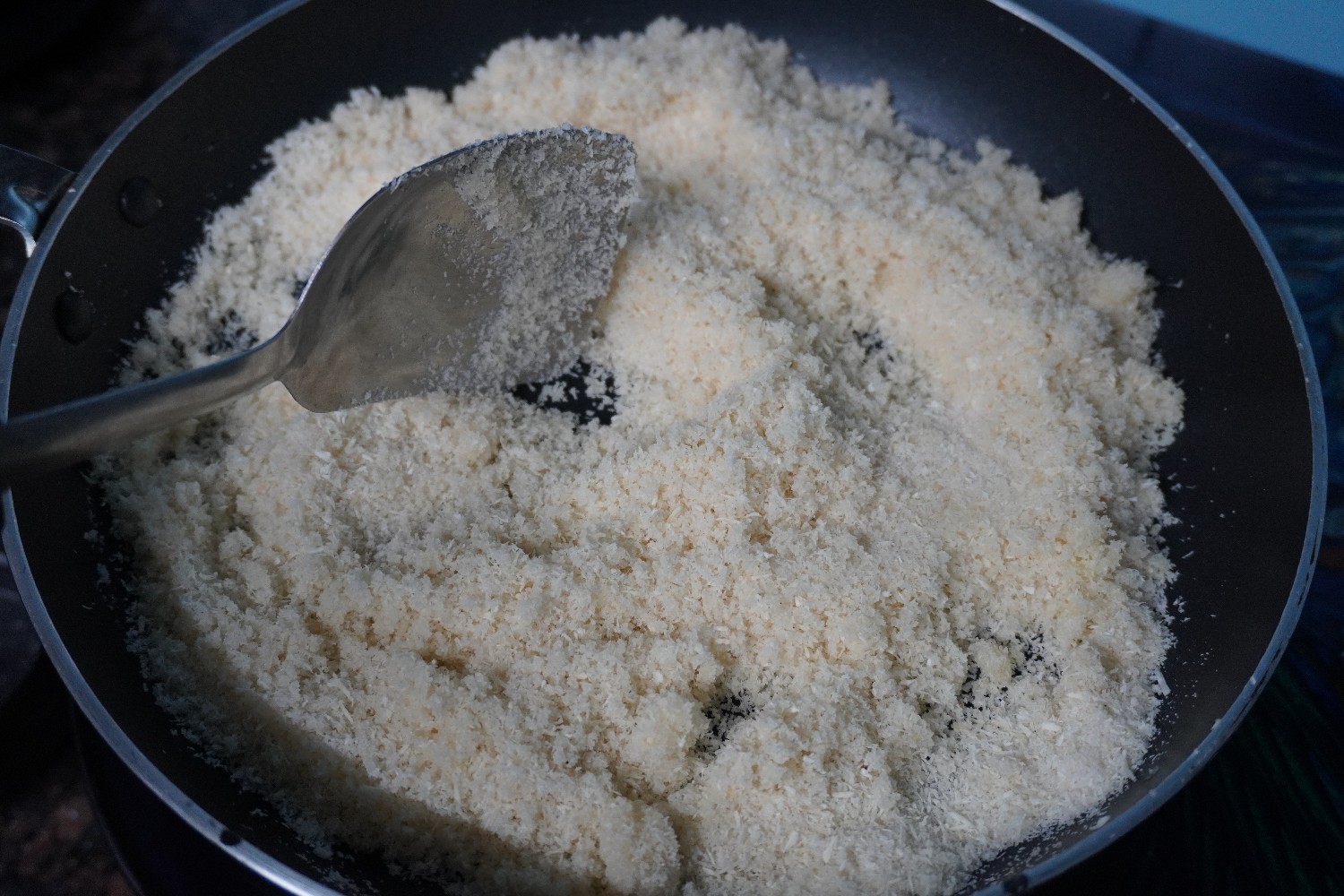 5) Saute it for 2 to 3 minutes on low flame until it turns aromatic.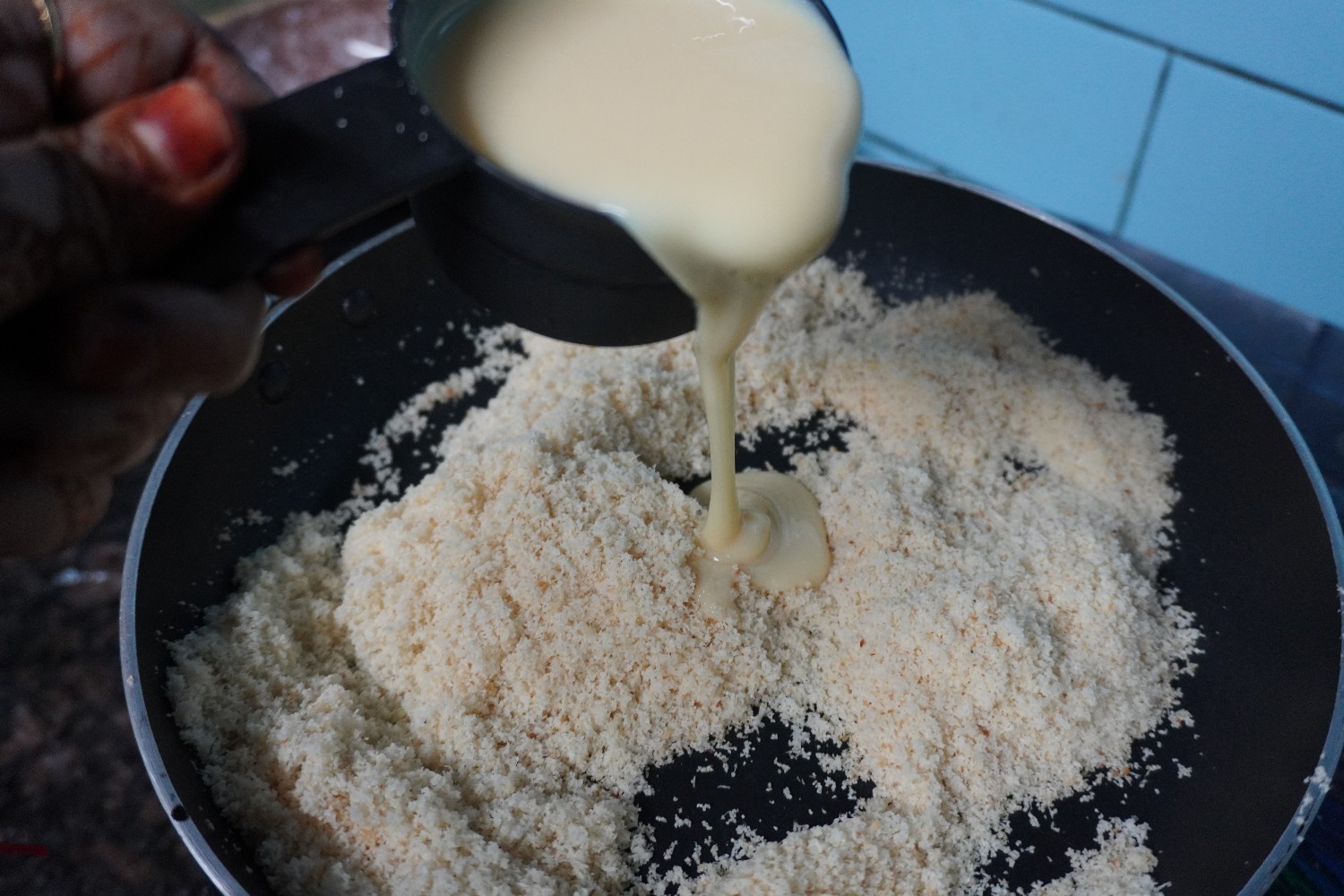 6) Now add 140 grams condensed milk or mithai mate in it.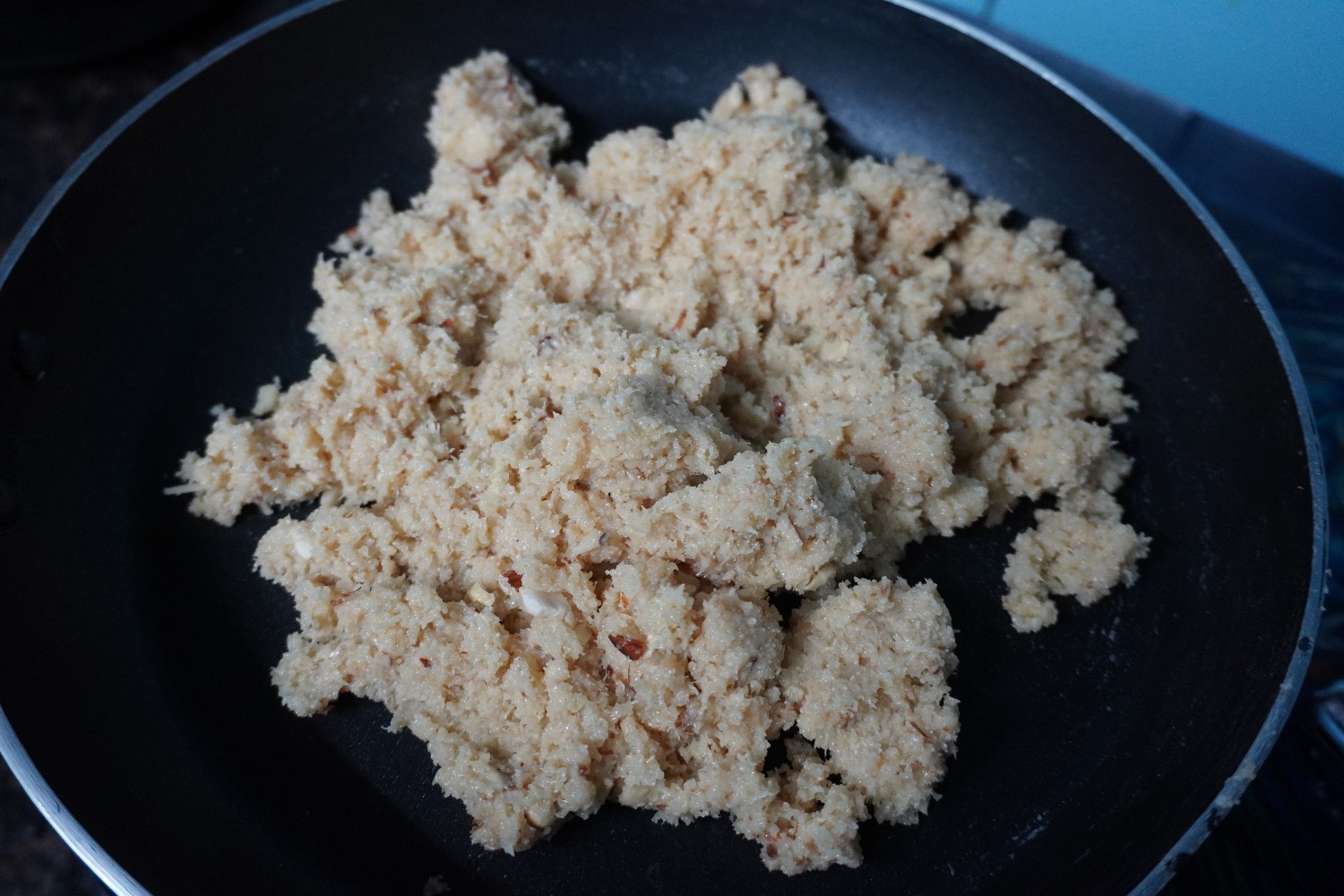 7) Mix it well until it binds together evenly.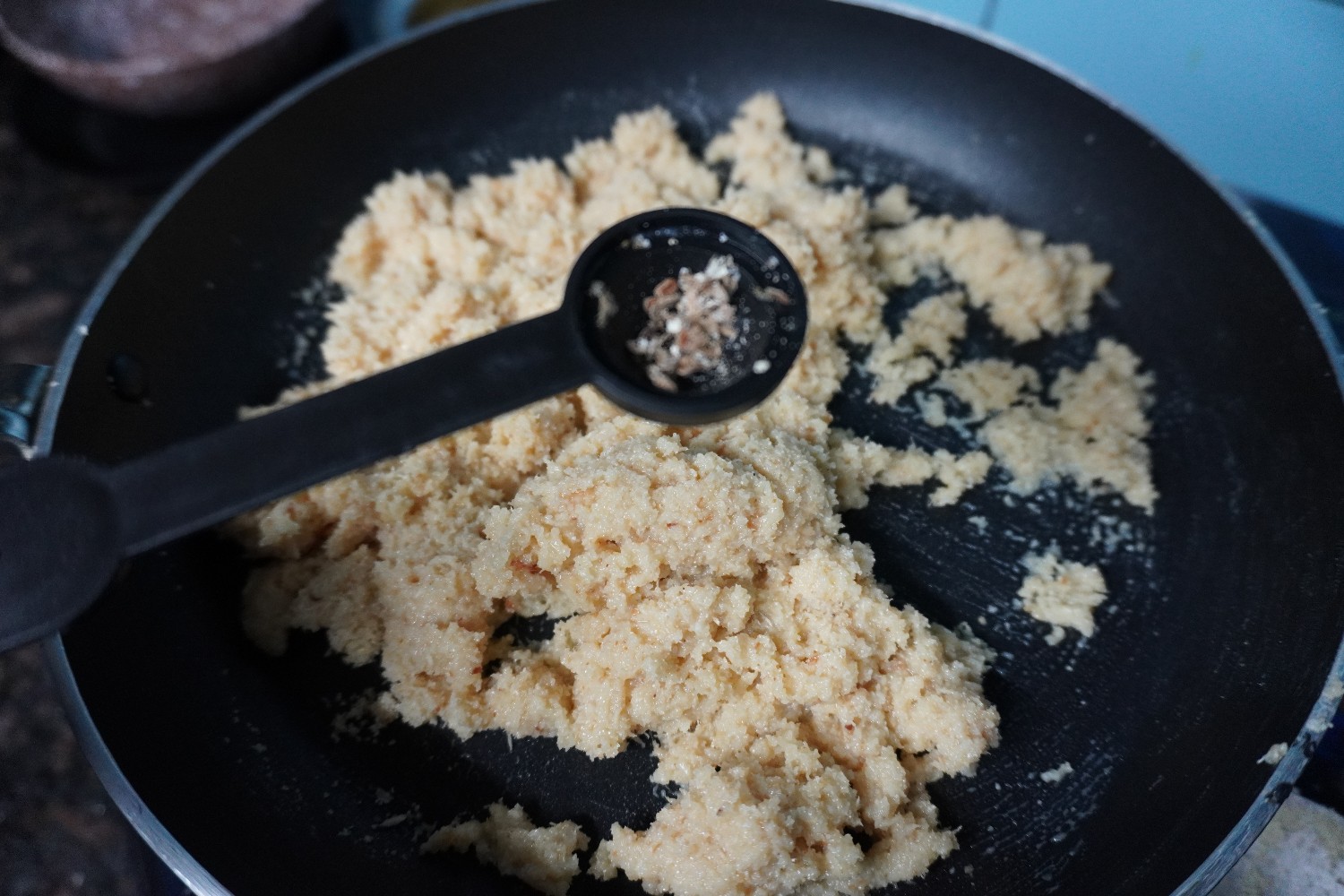 8) Now add crushed cardamom seeds in it.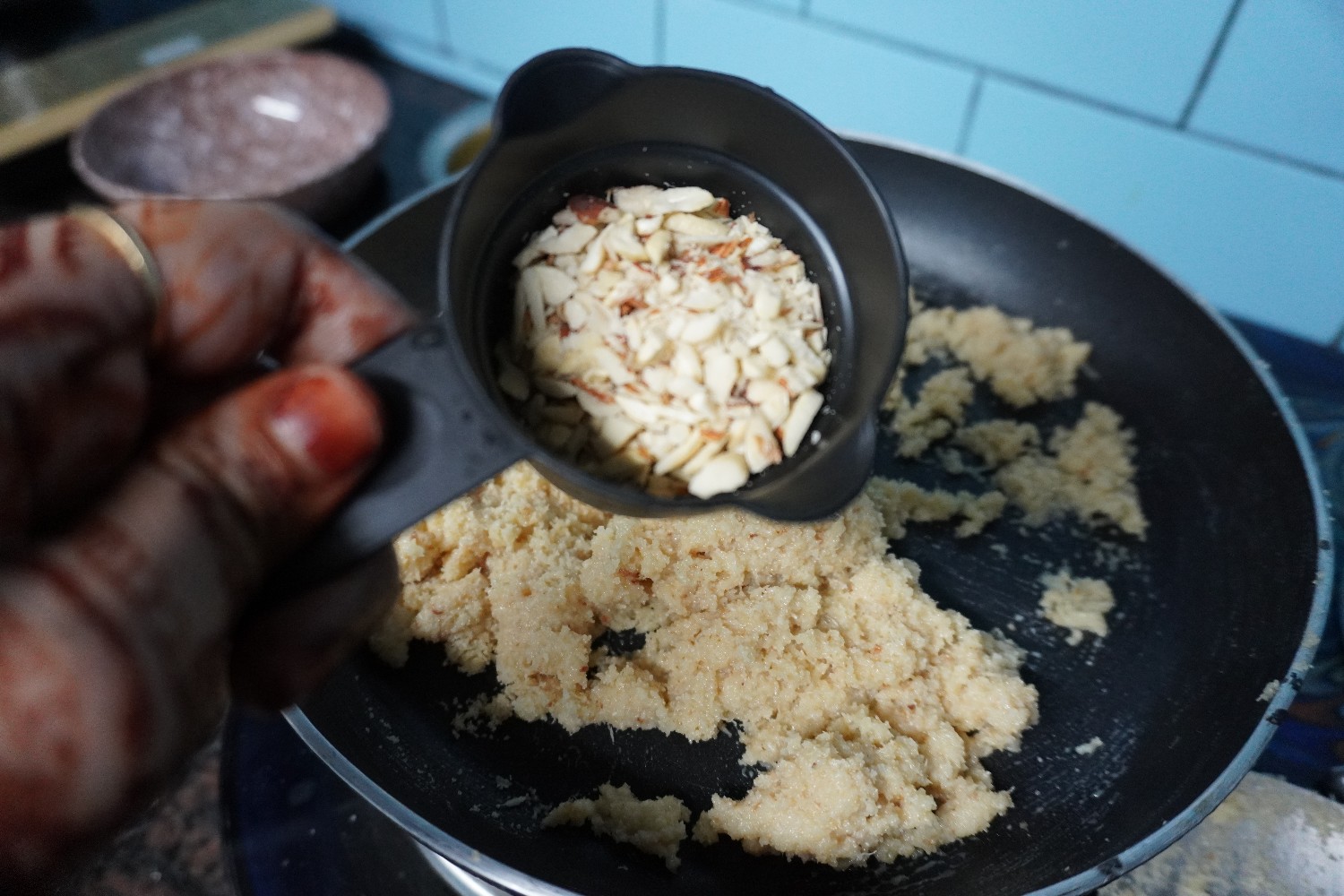 9) Finally add crushed nuts in it.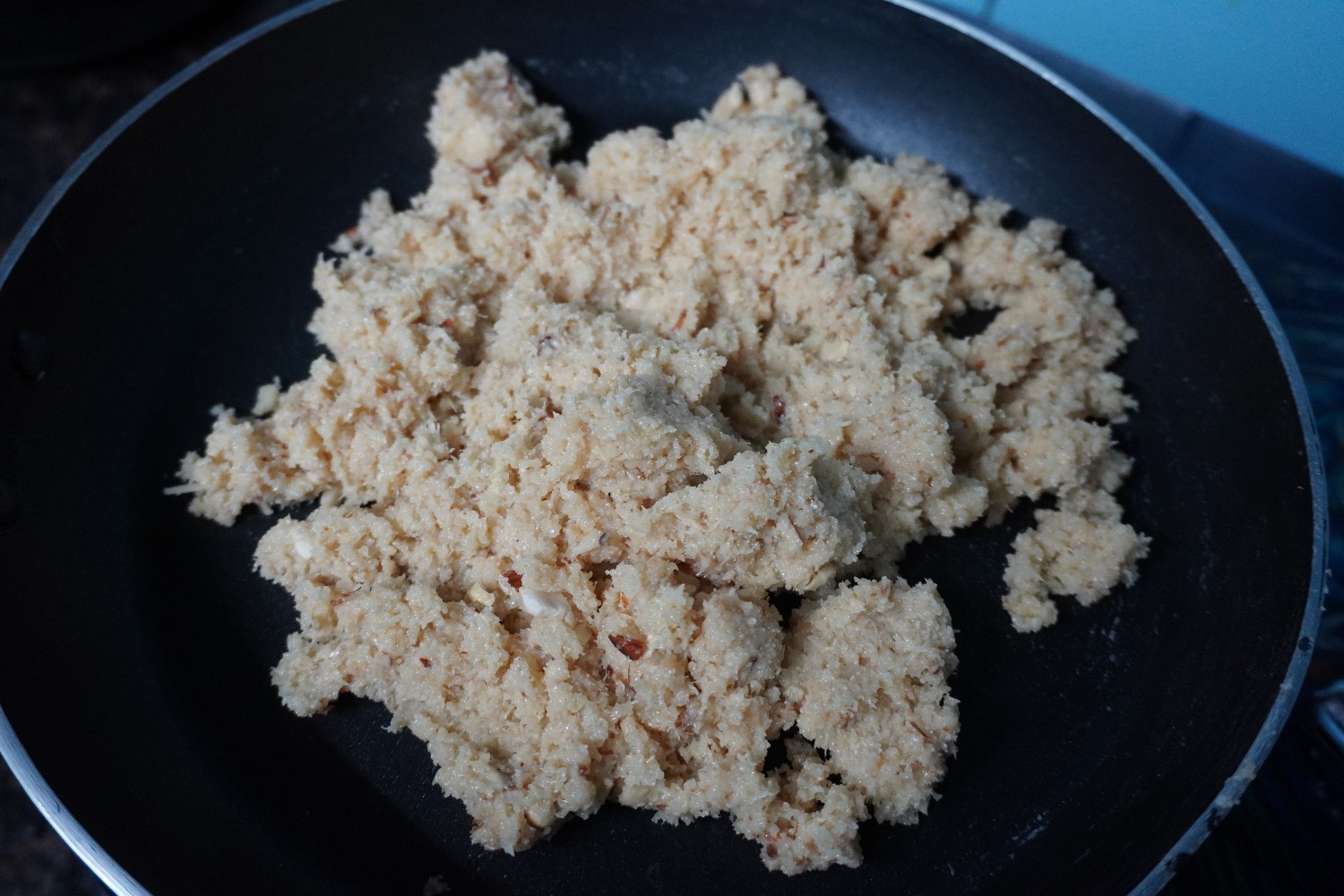 10) Mix them well and turn off the flame.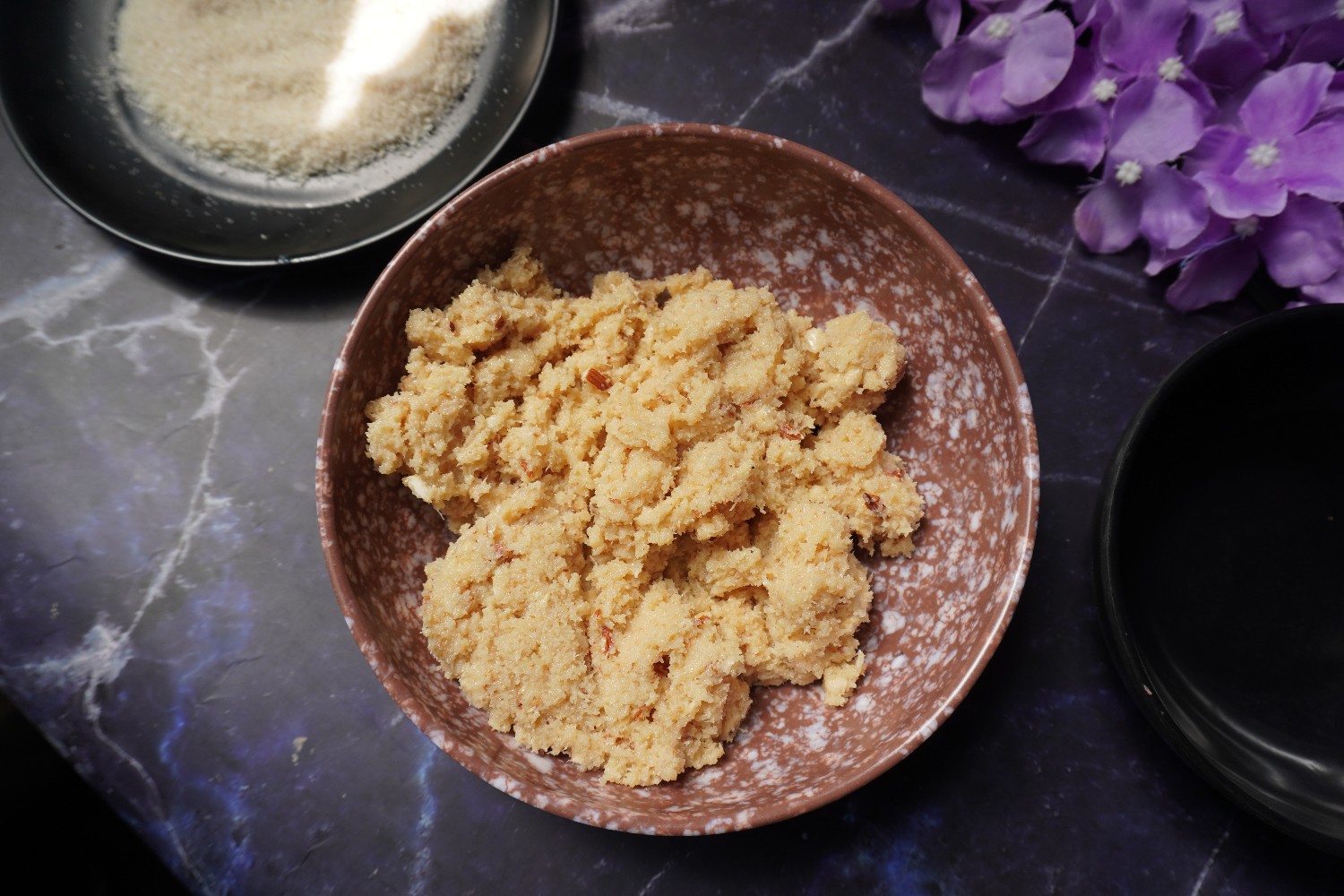 11) Transfer it to a bowl and let it cool down for 15 minutes.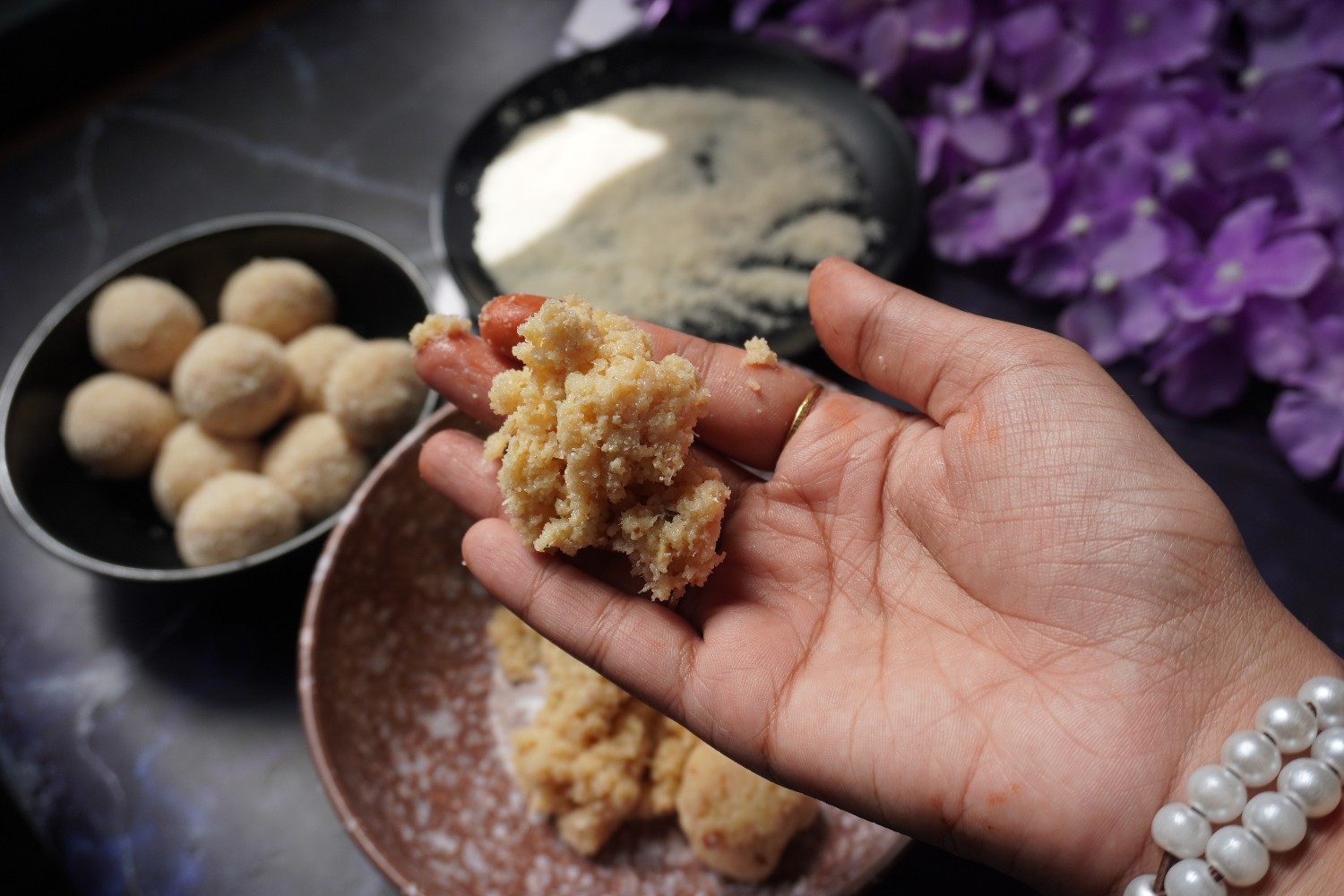 12) Now take small portion of dough in your hands.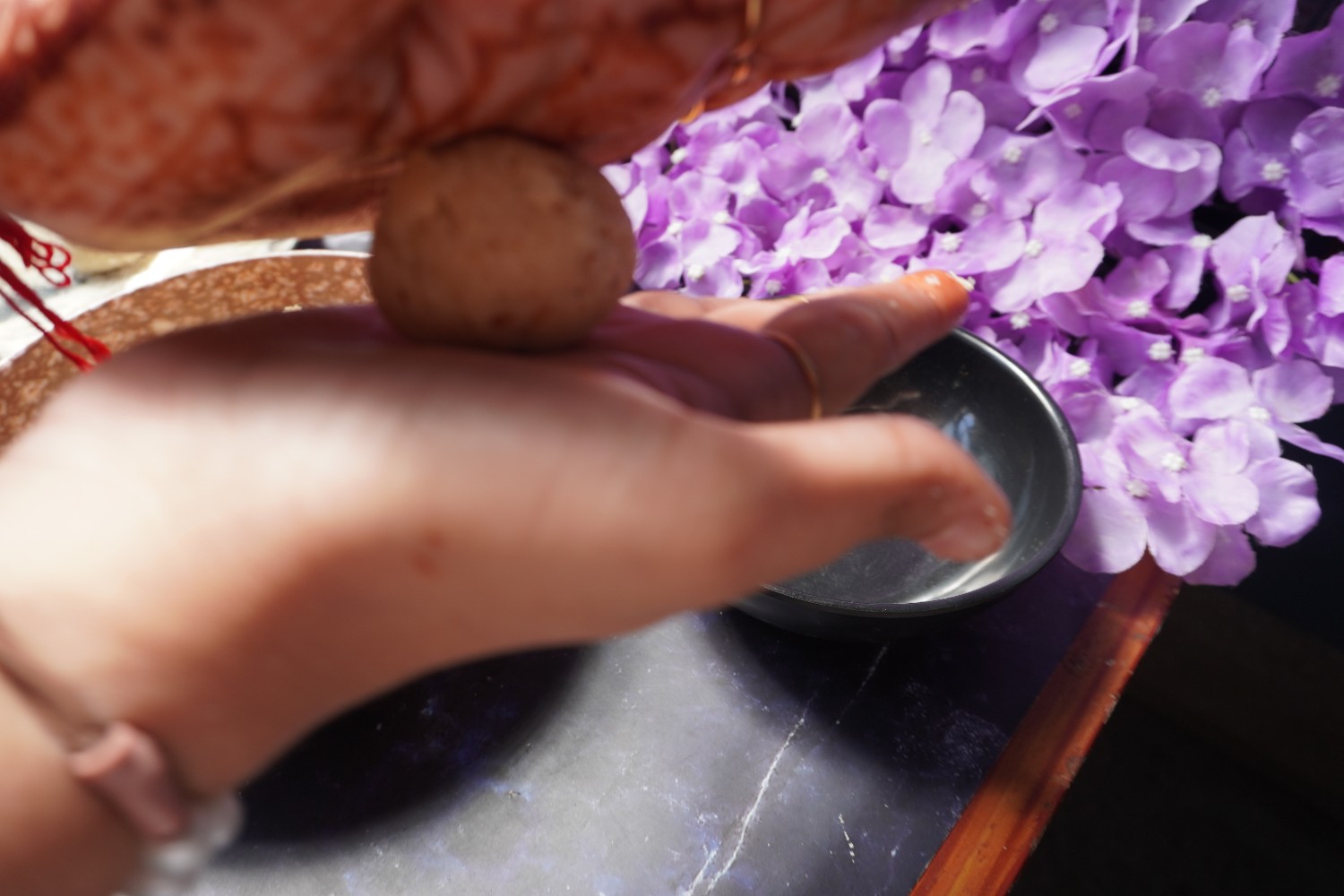 13) Roll them using your palms to get a perfect round shape.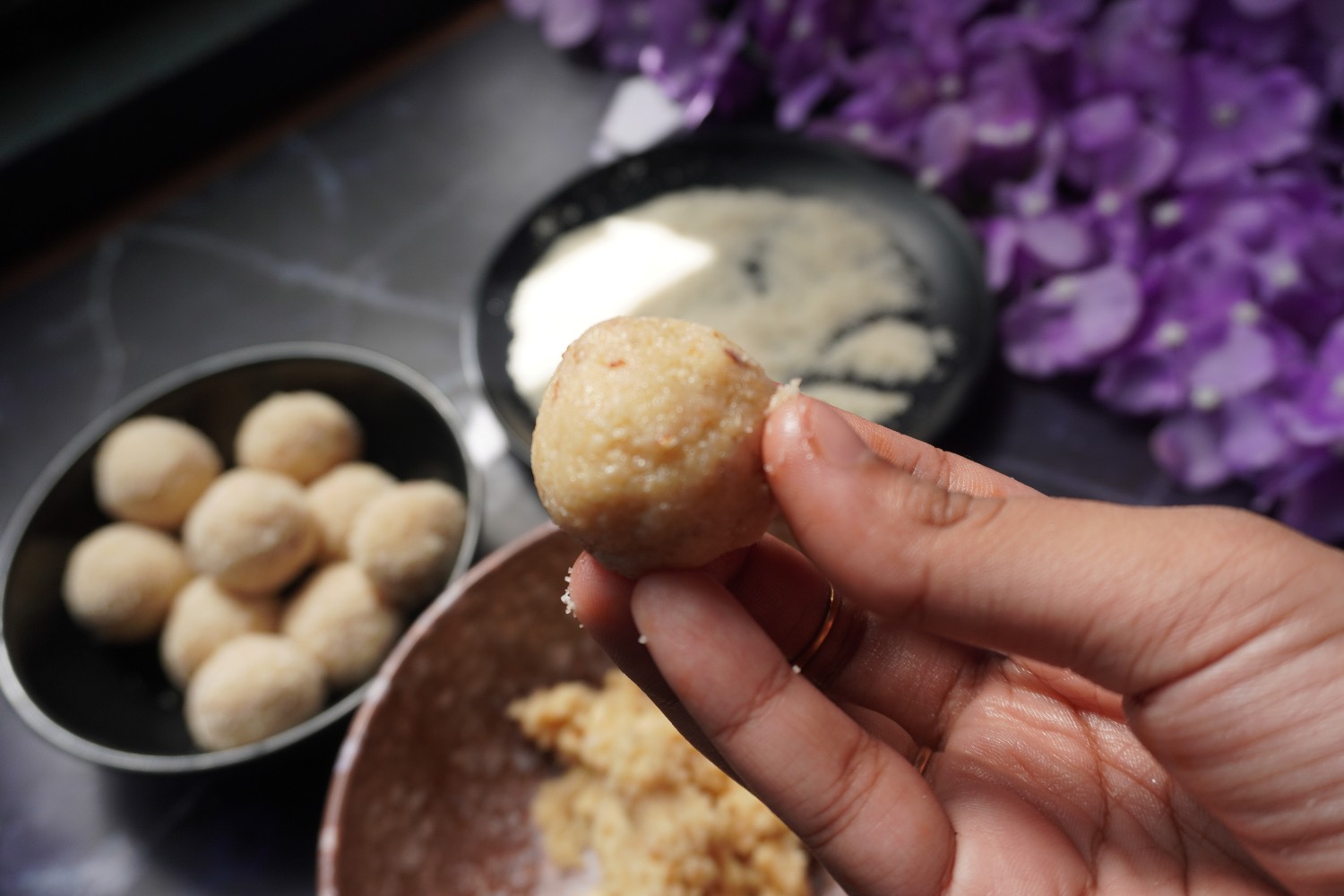 14) Repeat the same with the remaining dough.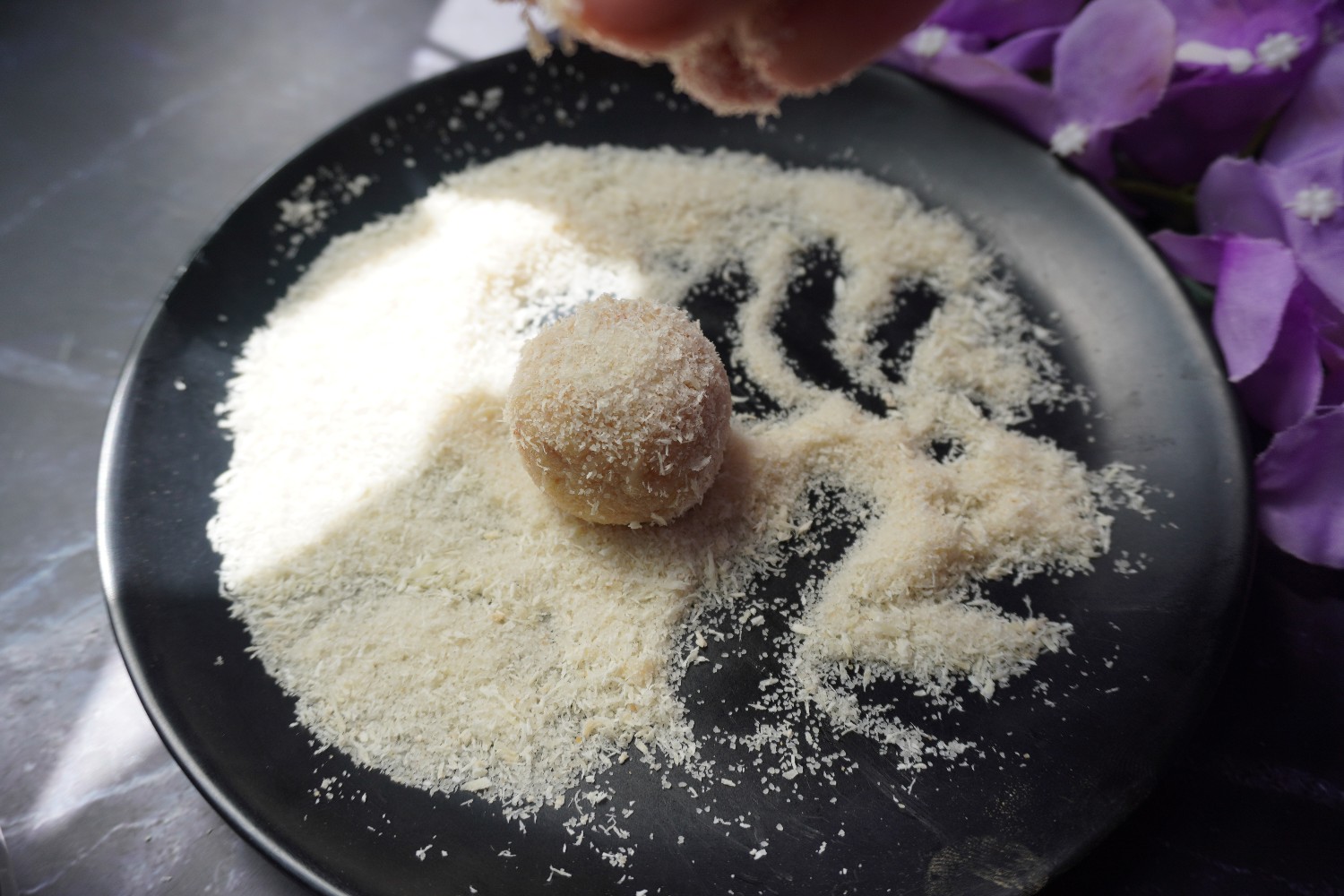 15) For garnishing, roll the balls on the Dessicated coconut and coat them well.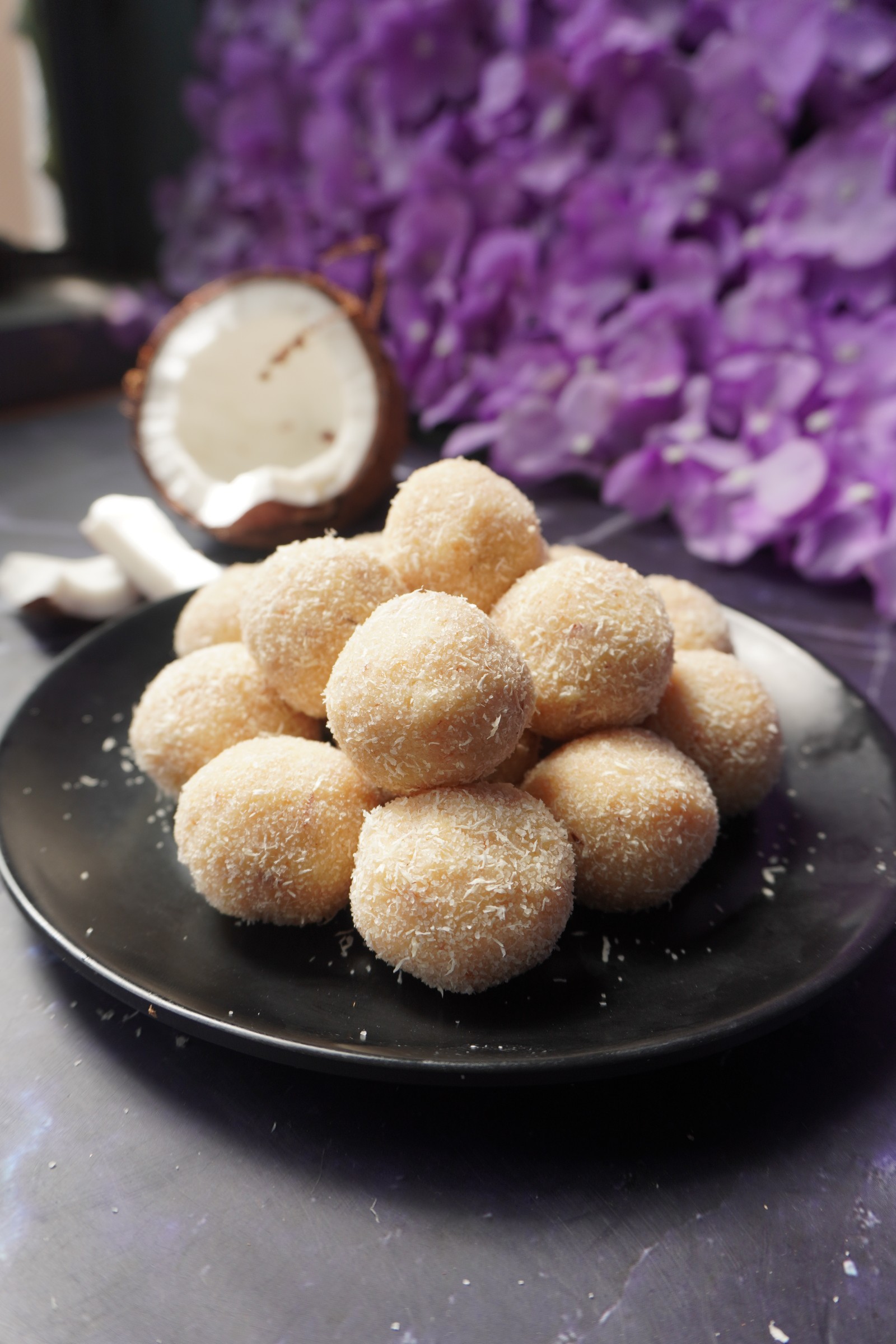 16) Your yummy mouthwatering Laddoos are ready to be served.
Tips and Tricks

1) Keep the flame at low throughout the process of cooking laddoos.
2) Don't overcook the desiccated coconut.
3) Mix the coconut and condensed milk properly.
4) After adding condensed milk don't overcook the laddo mixture.
5) Turn off the flame instantly after binding everything together.
6) Shape the laddoos only when the mixture cools down.
7) Make small balls and garnish them well.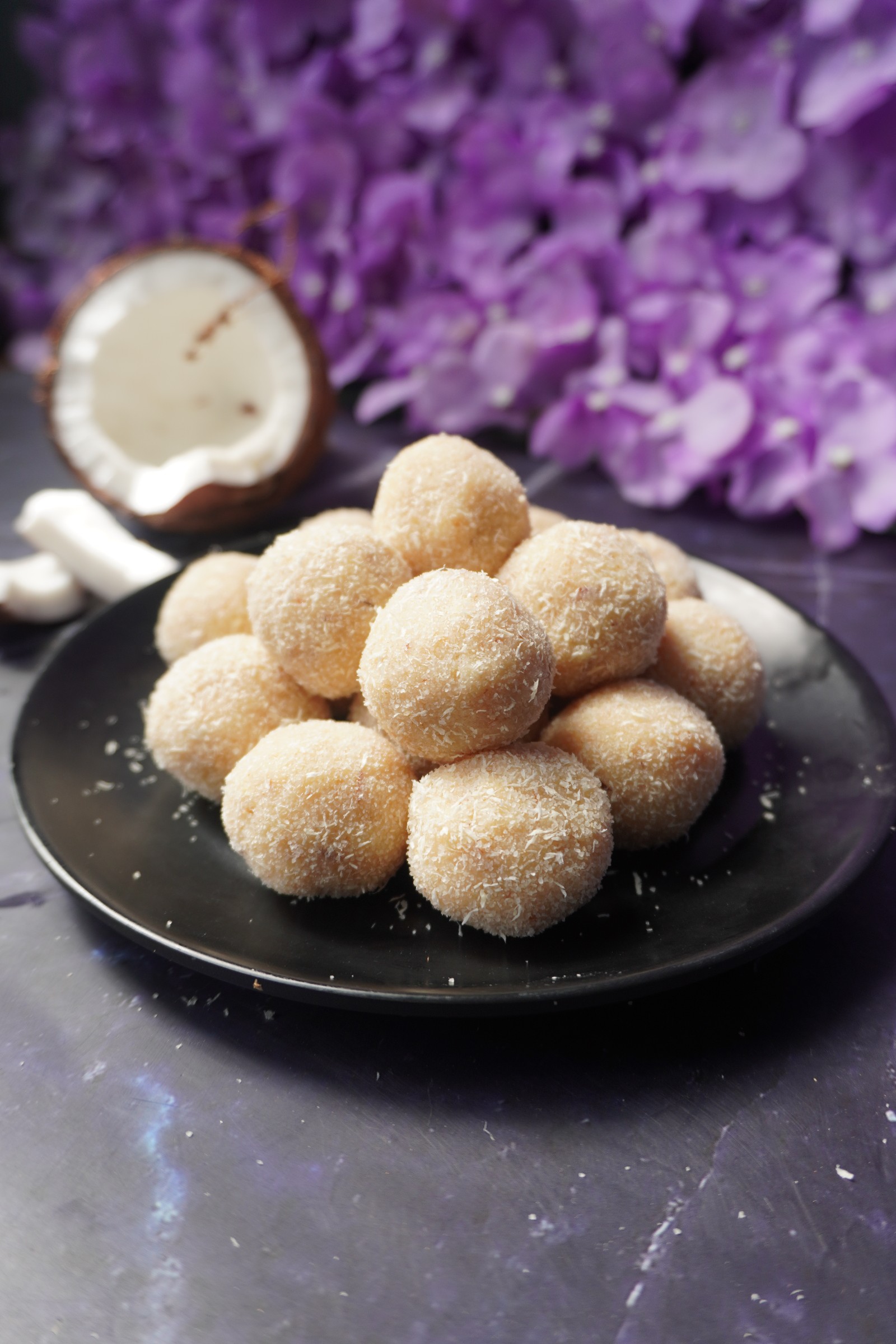 Healthier version

1) You can use jaggery Or organic Brown sugar in place of condensed milk to make the laddoos.