Lemon rice or chitranna is a South Indian recipe made with rice. It is a tangy, crunchy and flavoursome recipe made with rice, herbs ,nuts and spices. This recipe is a very famous dish and is served in almost all restaurants of South India and even in many temples. You can make it from freshly cooked rice or even leftover rice. I prefer cooking it al dante to achieve that perfect restaurant style texture. You can fully cook it if you want to.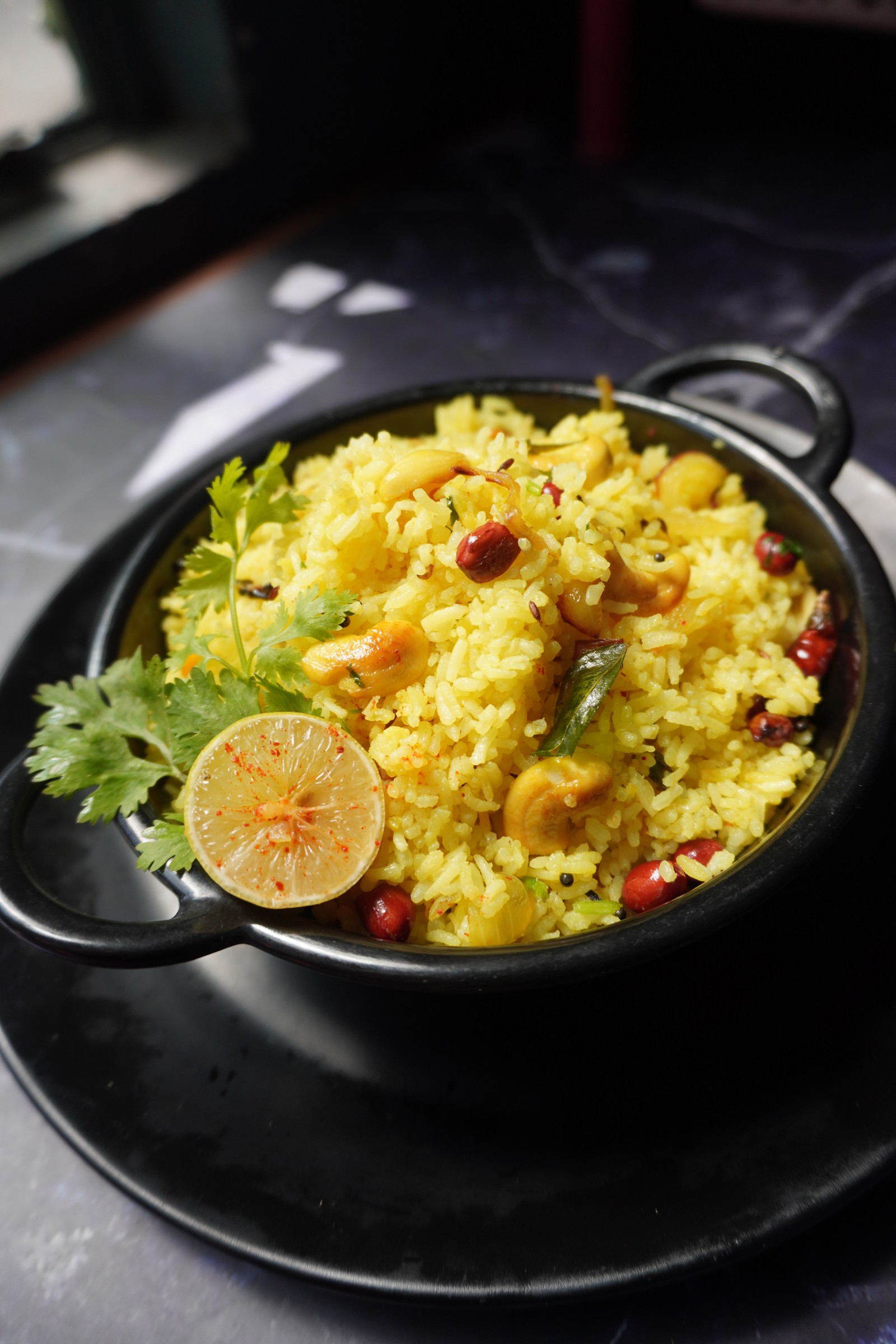 Introduction
Lemon rice is made by first boiling the rice and then tempering it with herbs, nuts and spices. Further, they are tossed together and lemon juice is added at the last to get that tangy taste. I have added peanuts and cashew nuts for that extra crunch. This yummy and healthy recipe can be made instantly and will surely bring a tangy twist to your boring meals. So go ahead and give this recipe a try and please don't forget to share your reviews in the comments section below.
Ingredients
Rice-
Salt- As per taste
Oil- 2 tablespoon
Desi ghee- 1 tablespoon
Mustard seeds- 1 teaspoon
Cumin seeds- 1 teaspoon
Chana daal- 1 tablespoon
Curry leaves- 8 to 10 leaves
Peanuts- 15 to 20 nuts
Cashew nuts- 12 to 15 nuts
Red chillies- 3 to 4
Green chillies- 2 (finely chopped)
Sugar- 1/2 tablespoon
Onions- 1 (finely chopped)
Turmeric- 1 teaspoon
Lemon juice- 1 tablespoon
Coriander leaves- 1 tablespoon
Step by step recipe with images

1) Firstly heat a pan with water.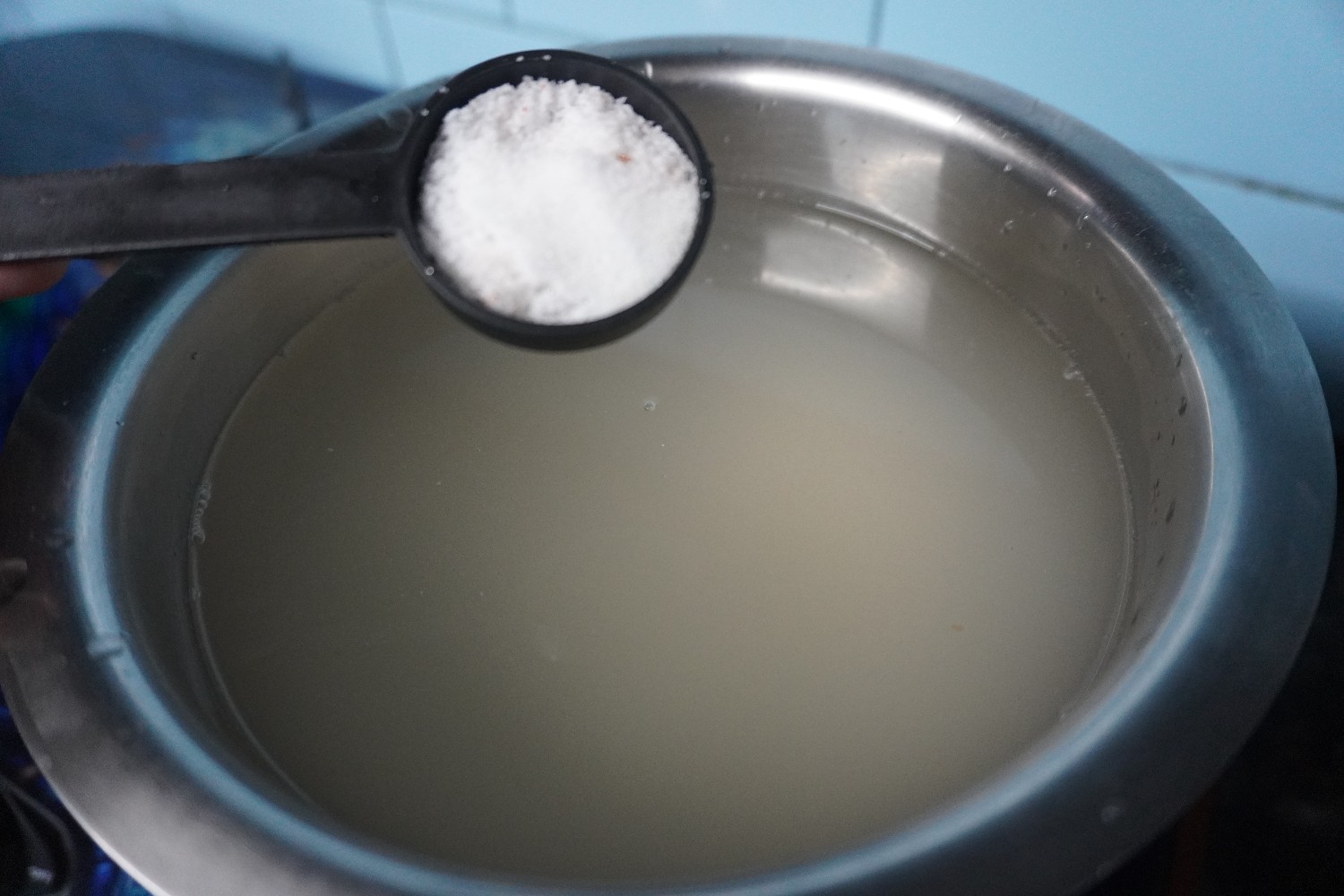 2) Add a tablespoon of salt in it.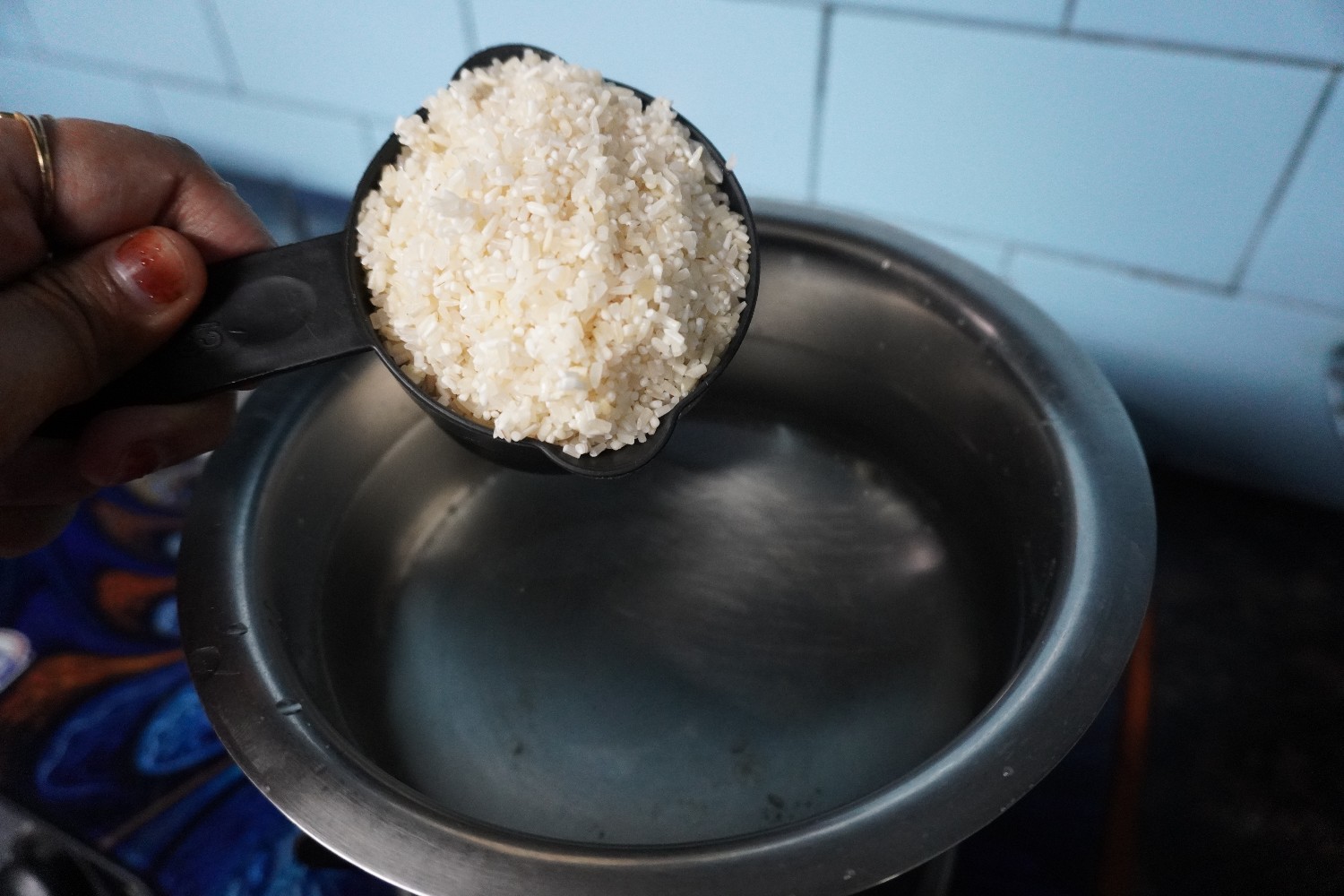 3) Add a cup of rice in it.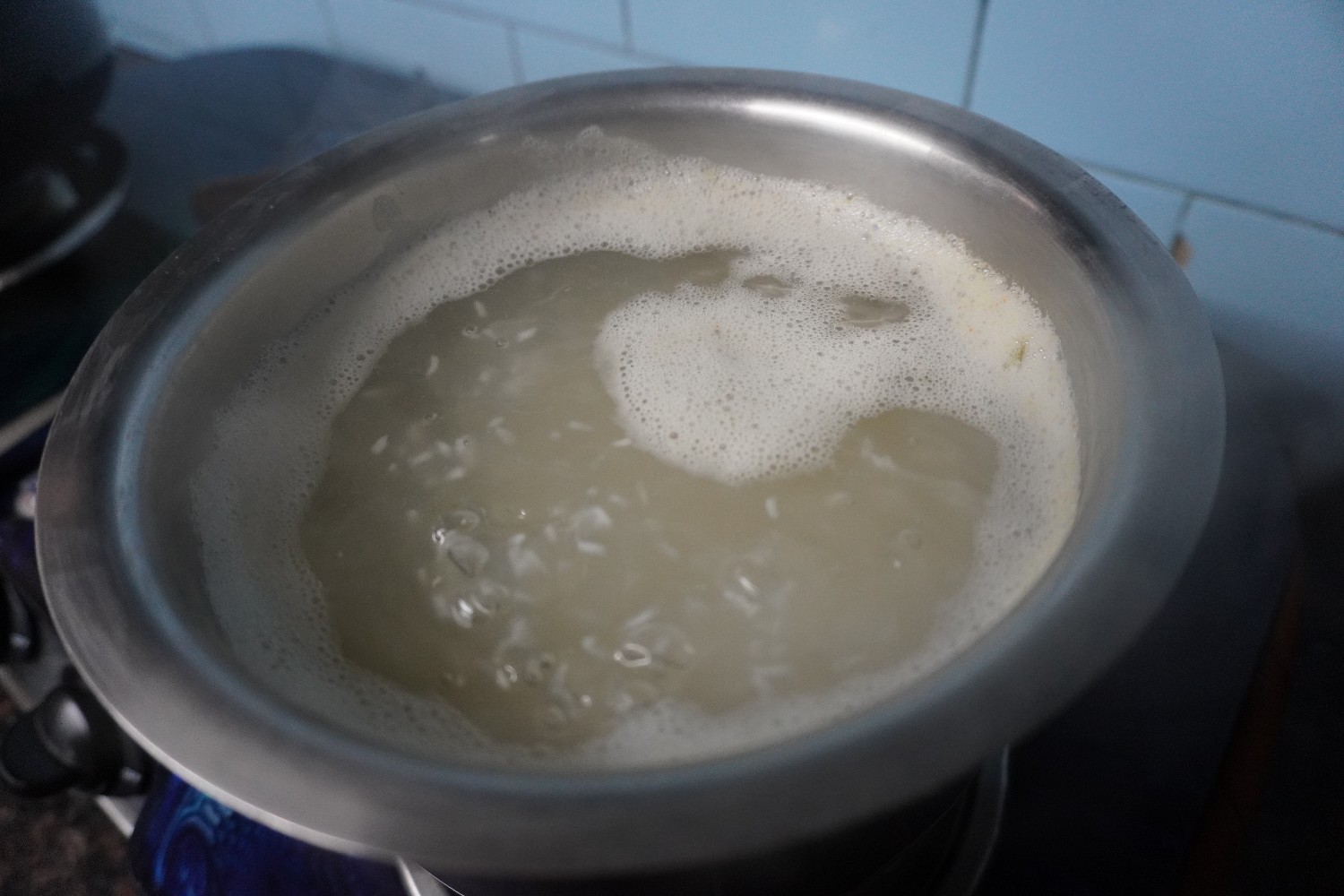 4) Give it a boil on high flame.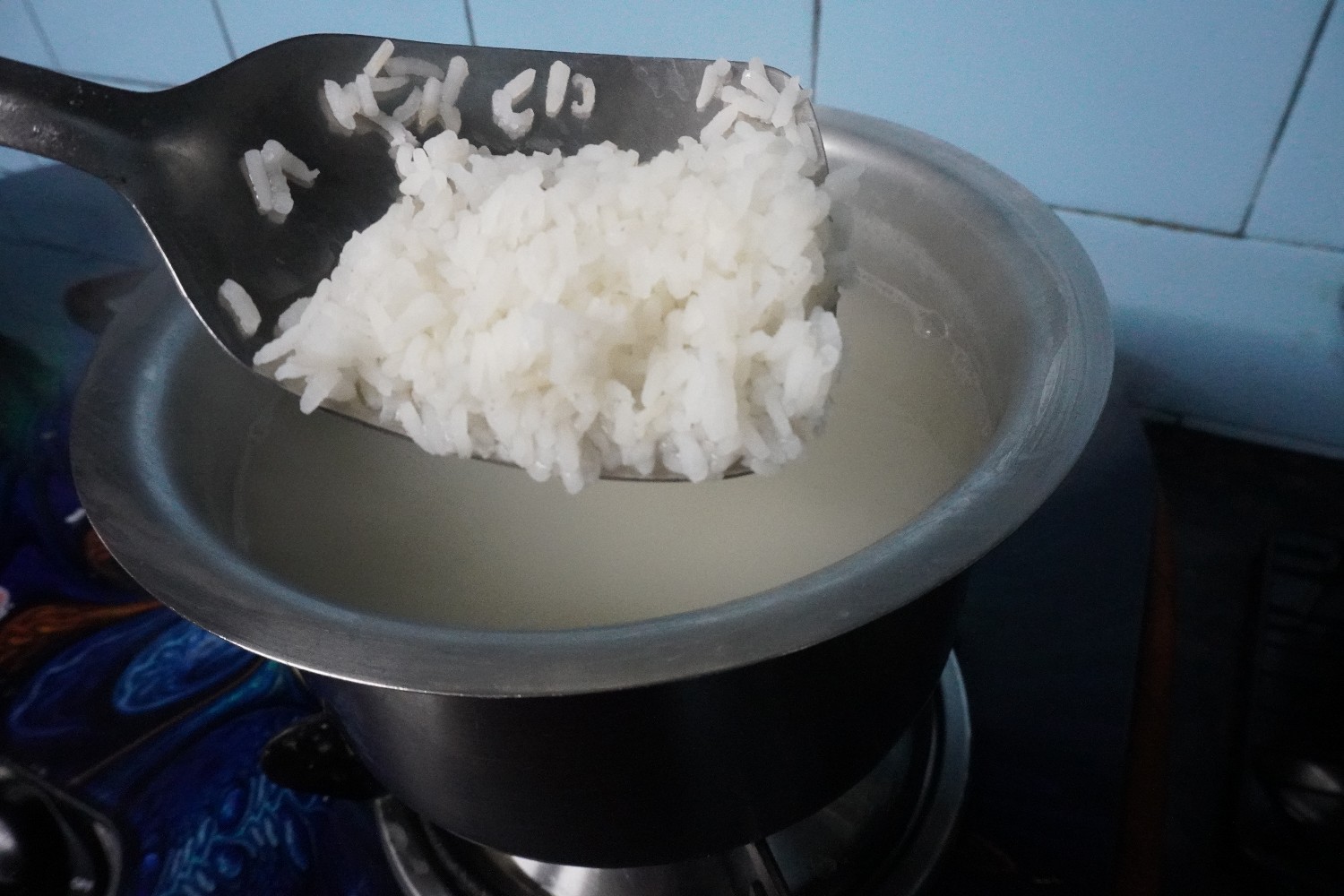 5) Turn the flame to medium high and cook it for 4 to 5 minutes until done. Check in between to see whether done or not.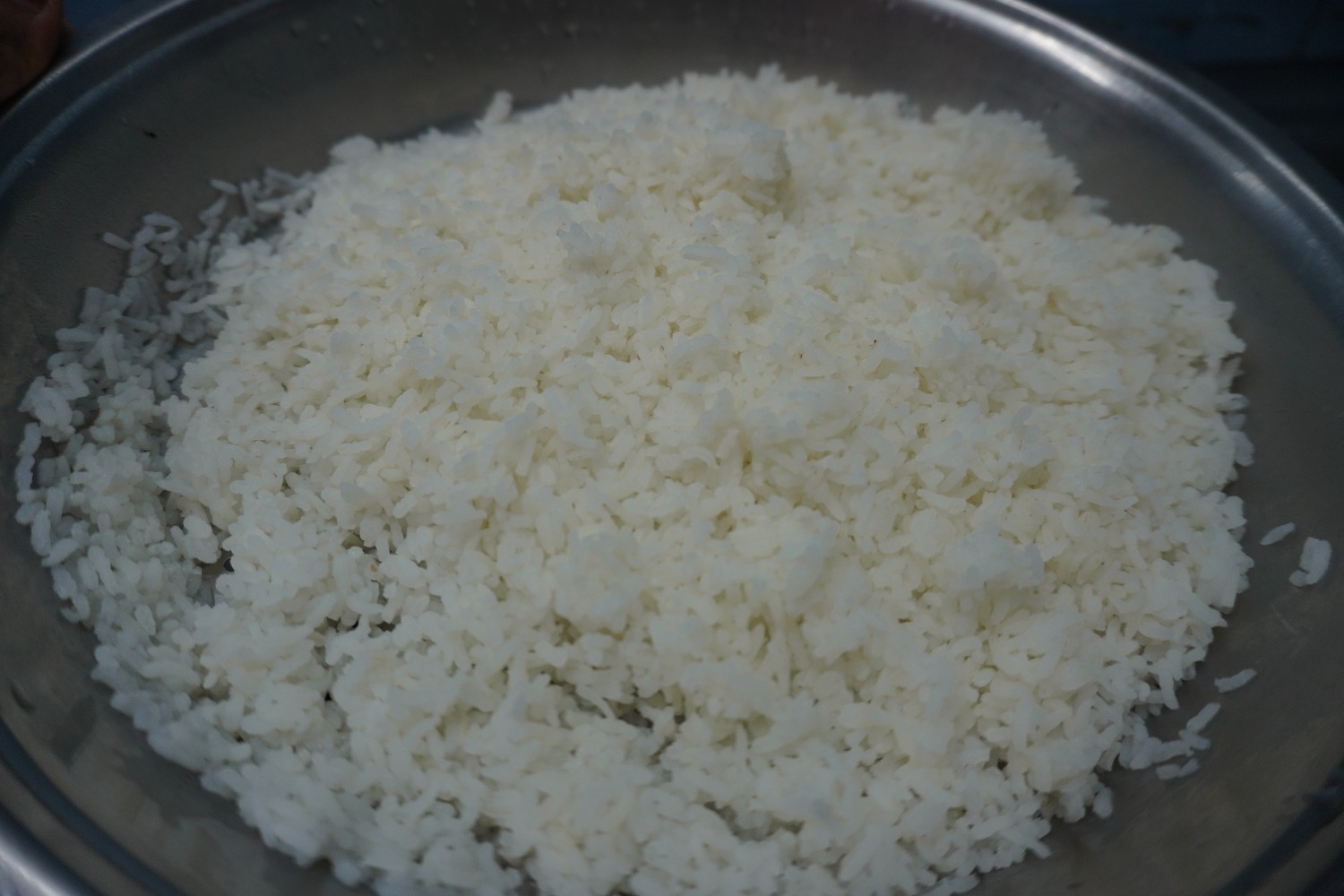 6) Now drain off the rice. Don't overcook it.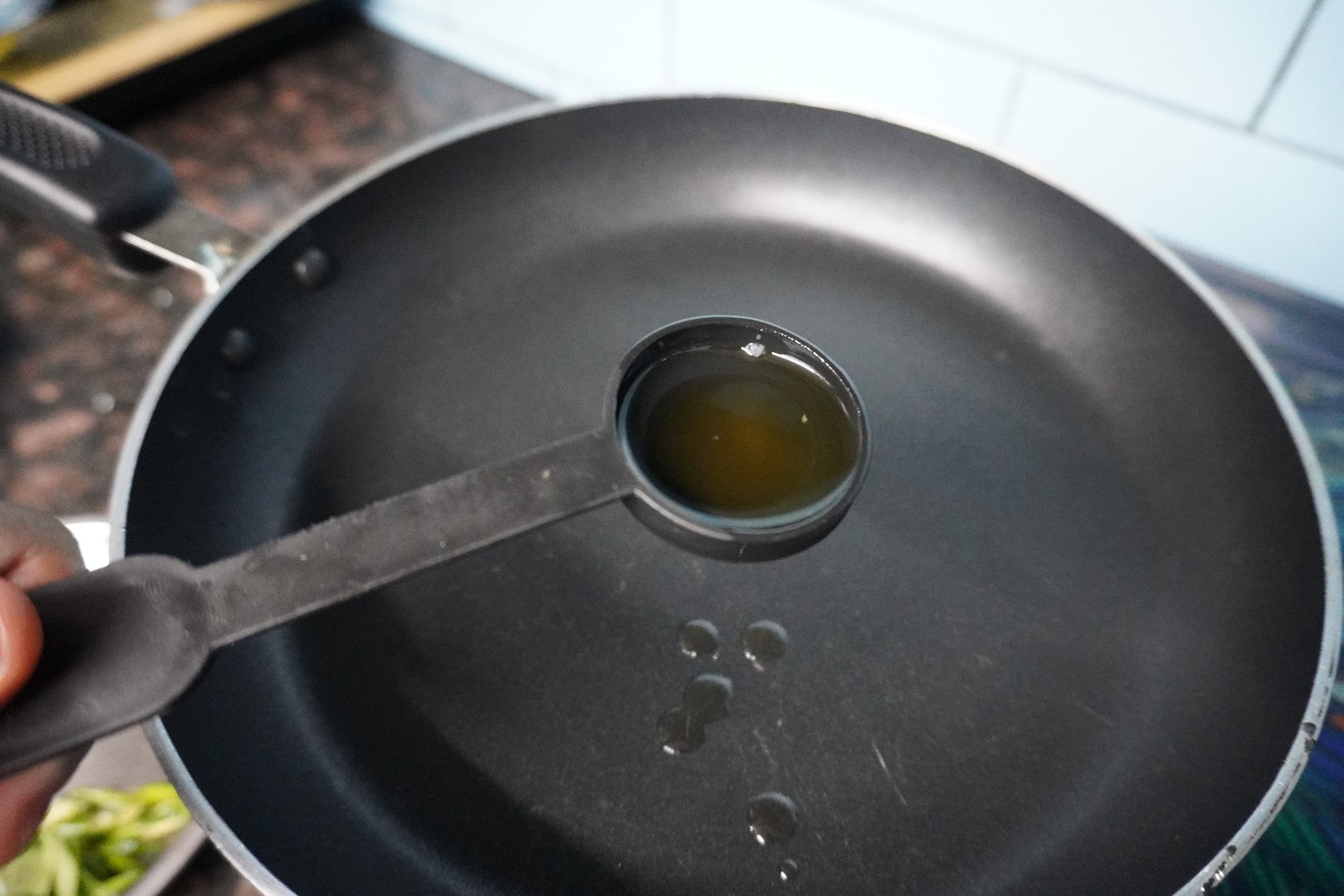 7) Now heat a pan with oil.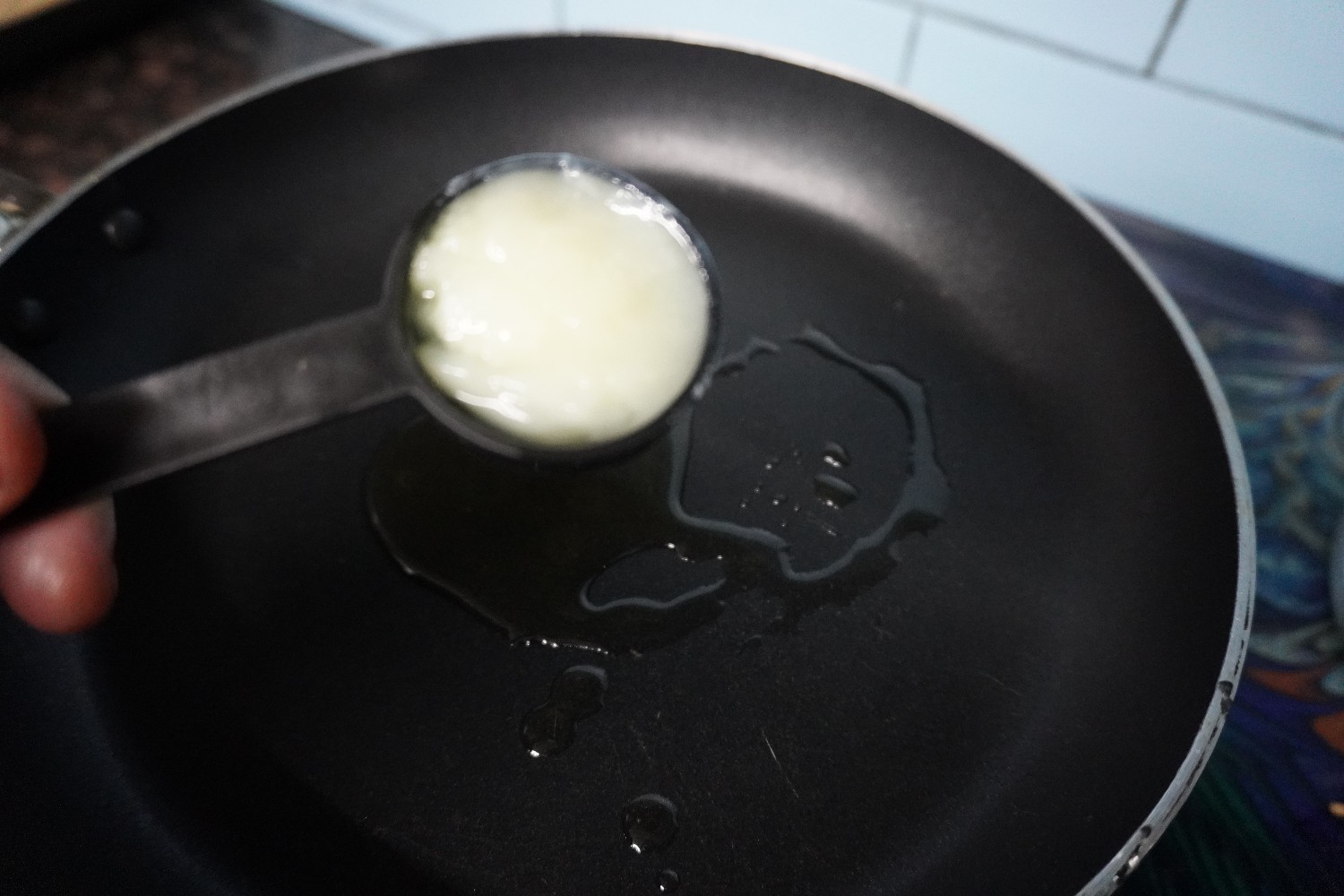 8) Now add a tablespoon of desi ghee in it.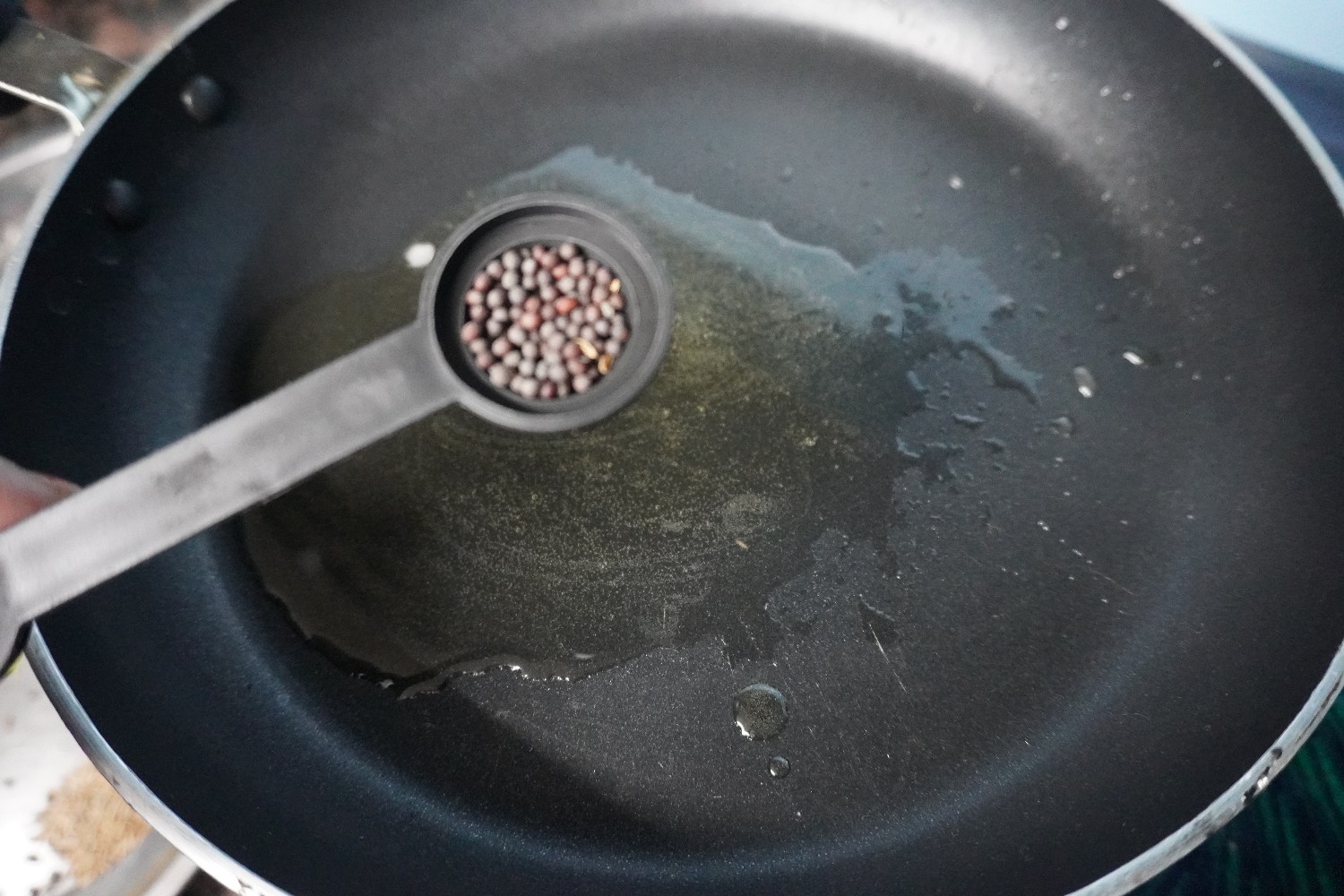 9) Now add 1 teaspoon mustard seeds in it.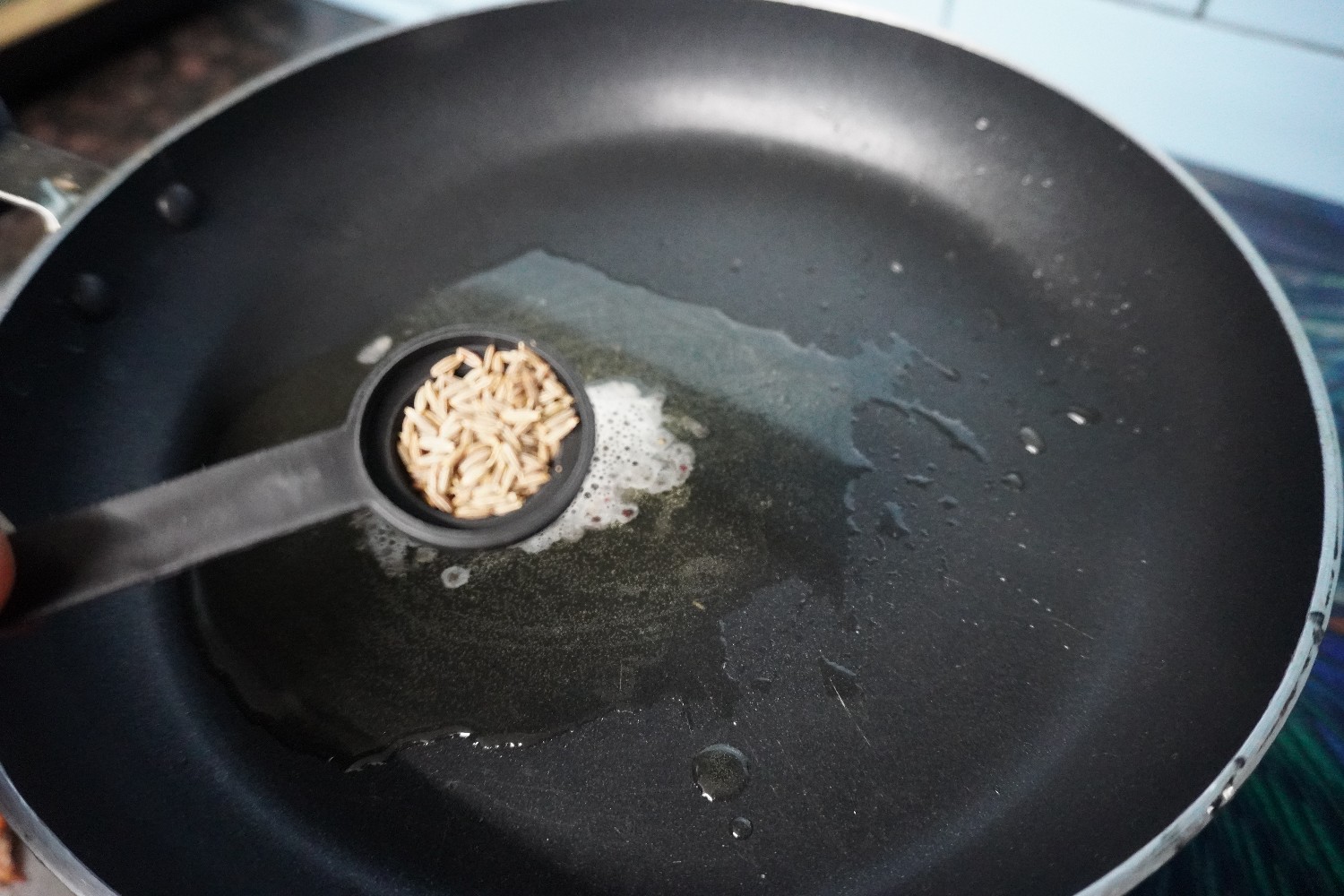 10) Add a teaspoon of cumin seeds in it.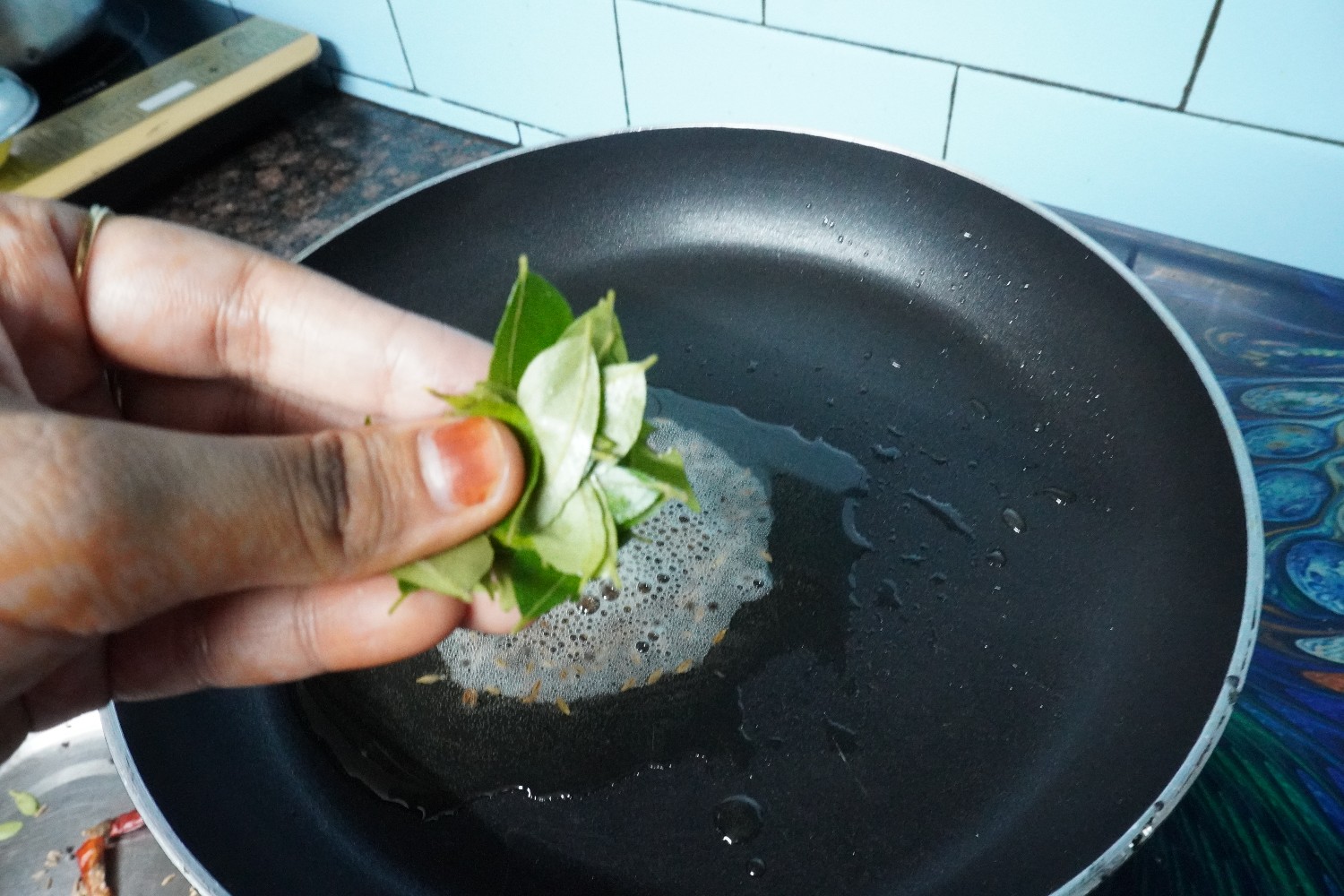 11)Add 8 to 10 curry leaves in it and let it splutter.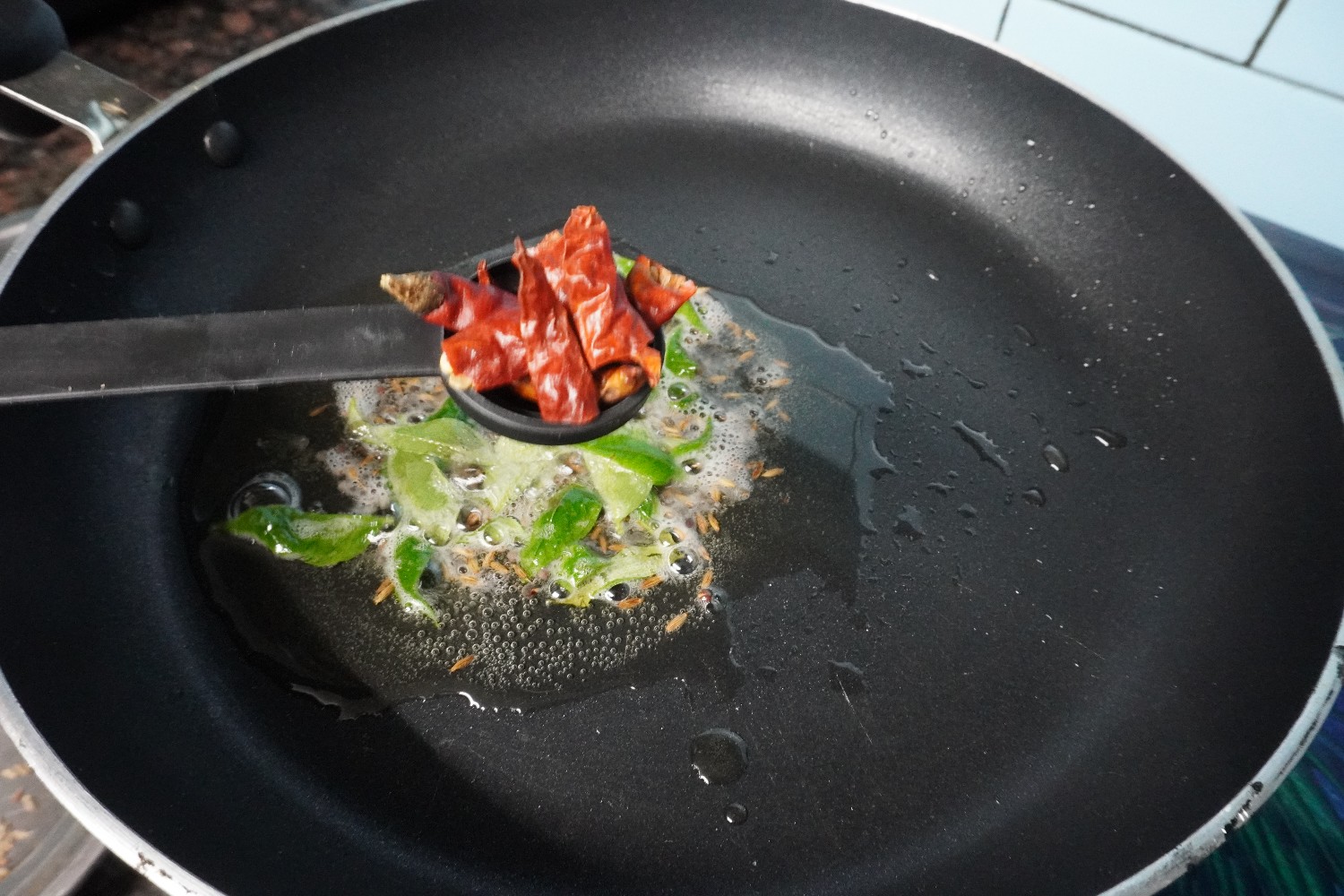 12) Now add red chillies in it.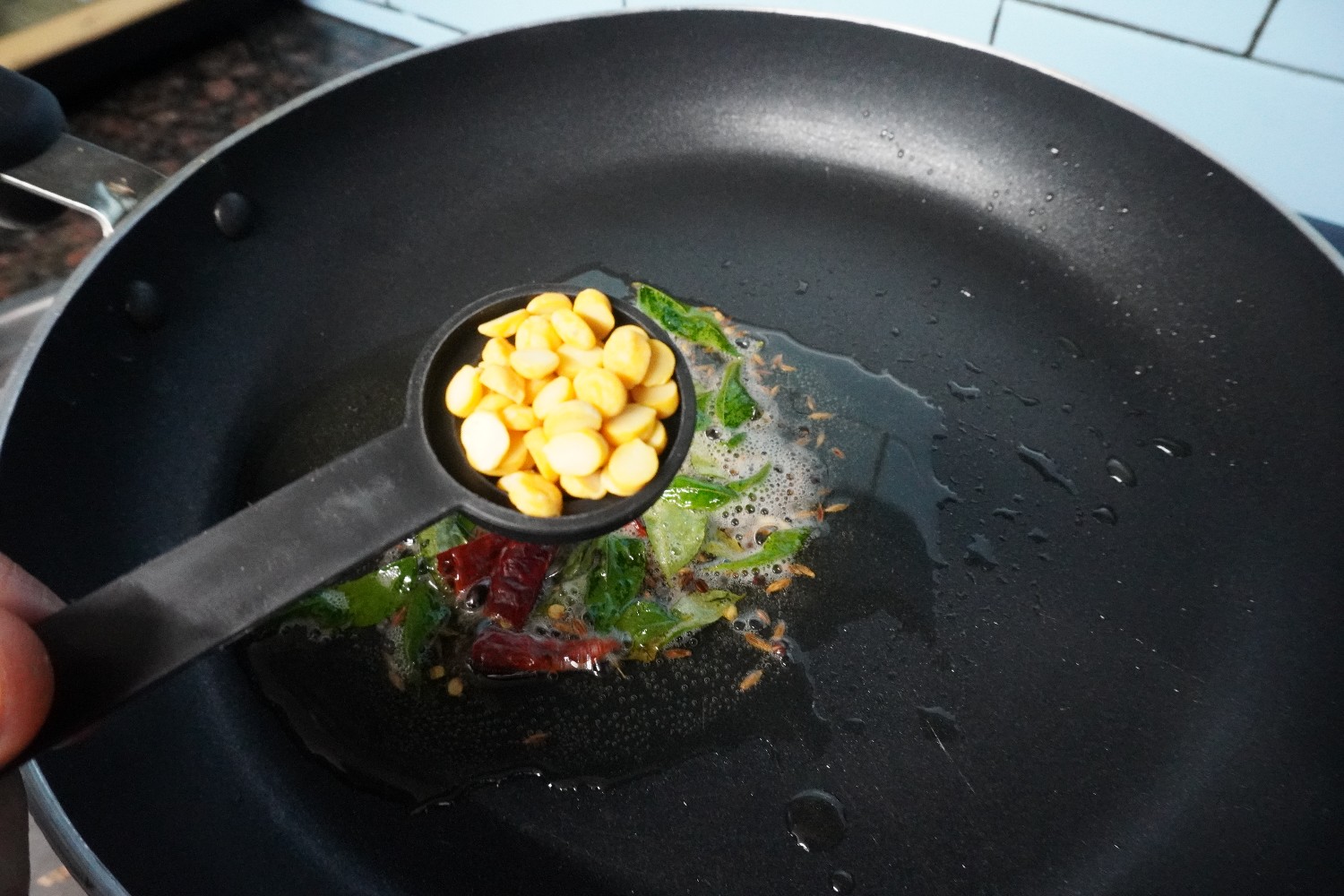 13) Add a tablespoon of chana daal in it.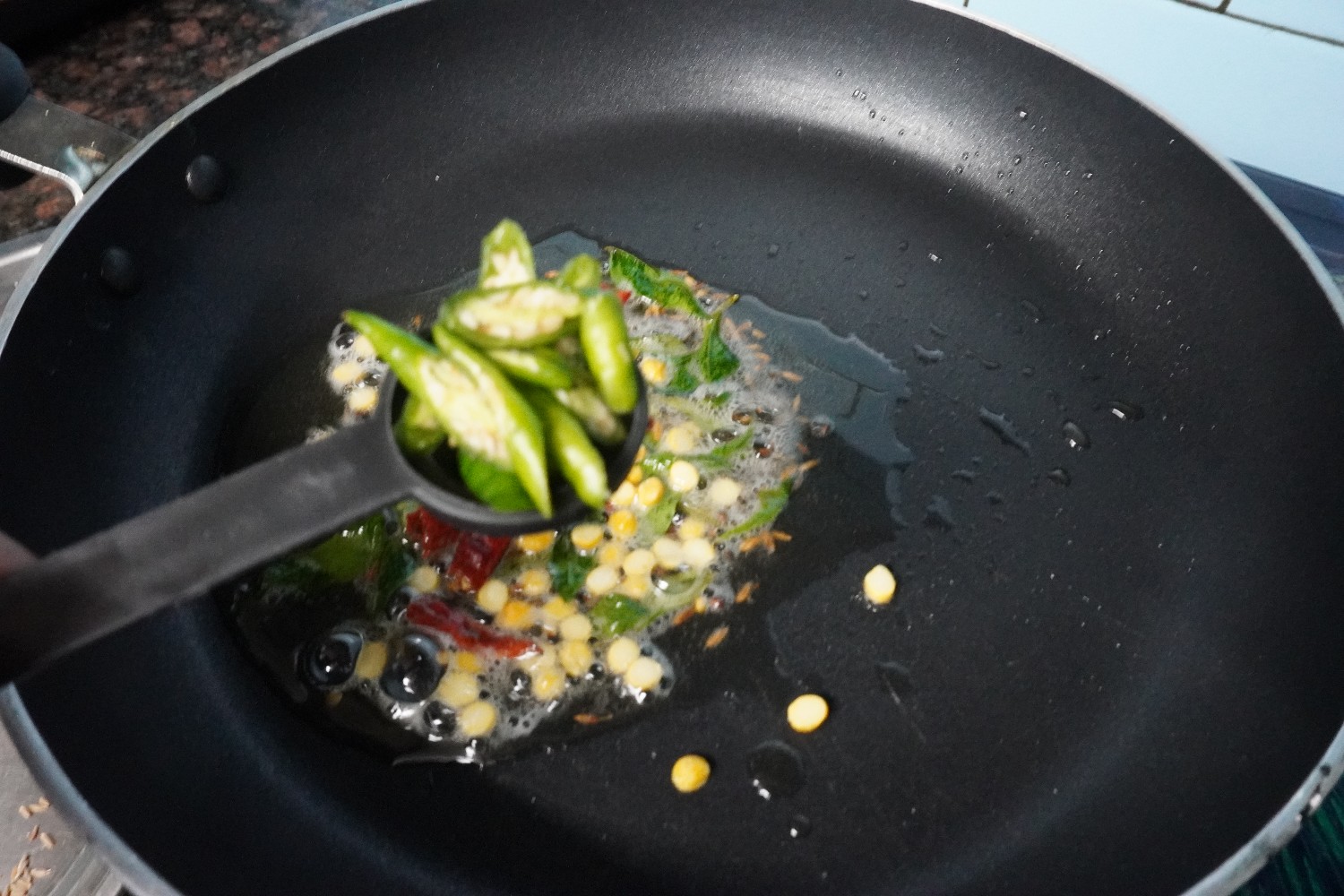 14) Now add green chillies in it and saute it on low flame.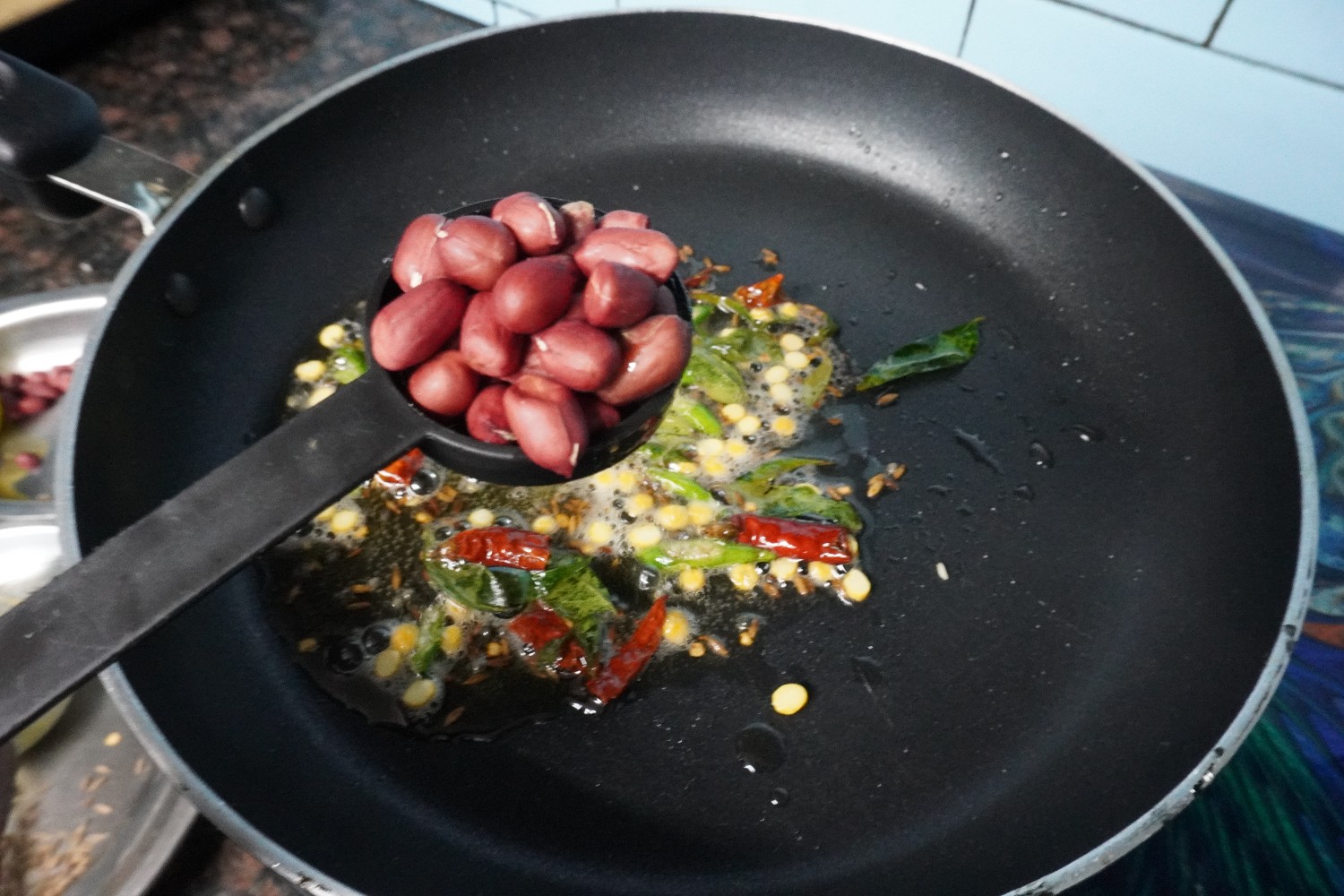 15) Now add peanuts in it.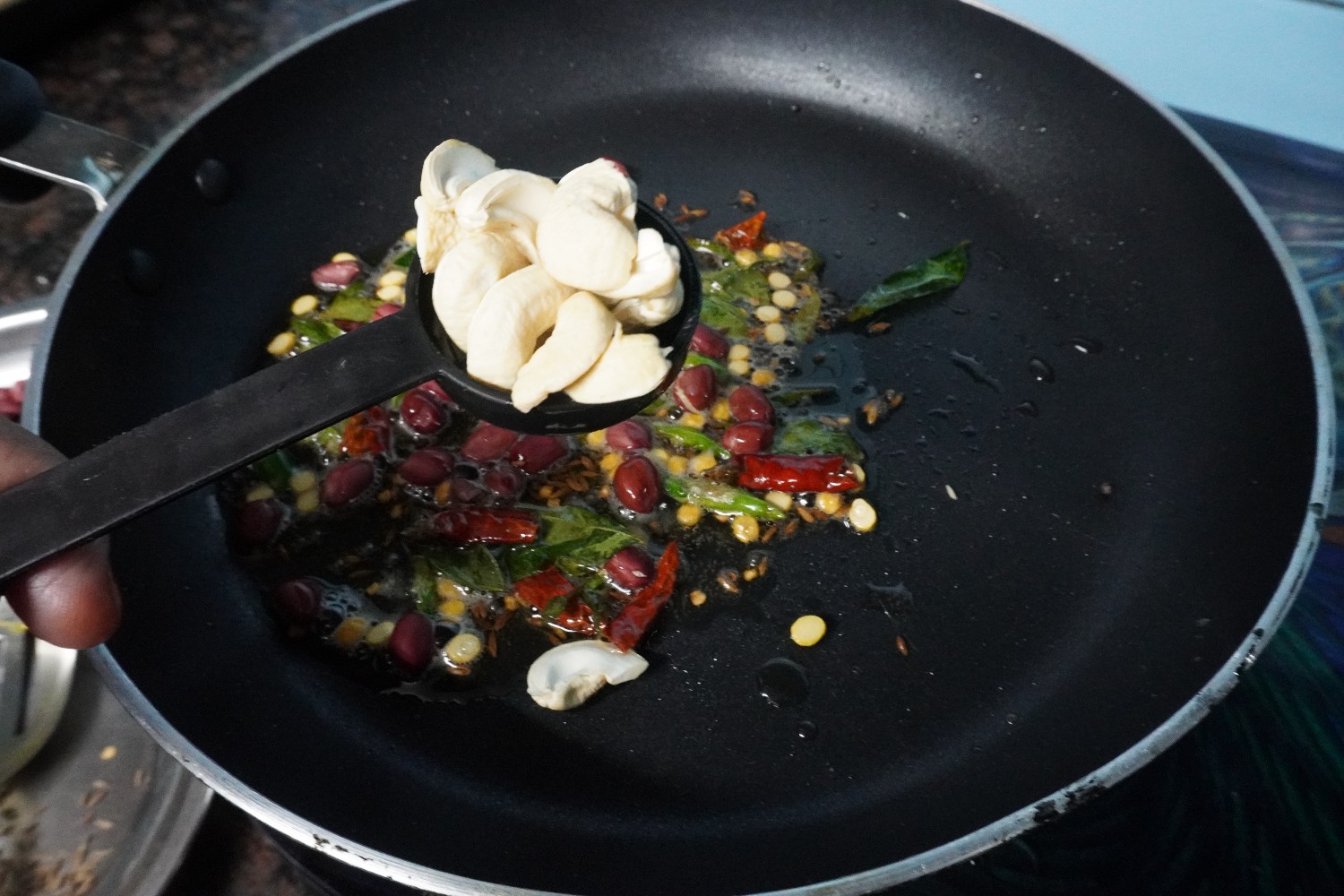 16) Add cashew nuts in it and toss it for a minute.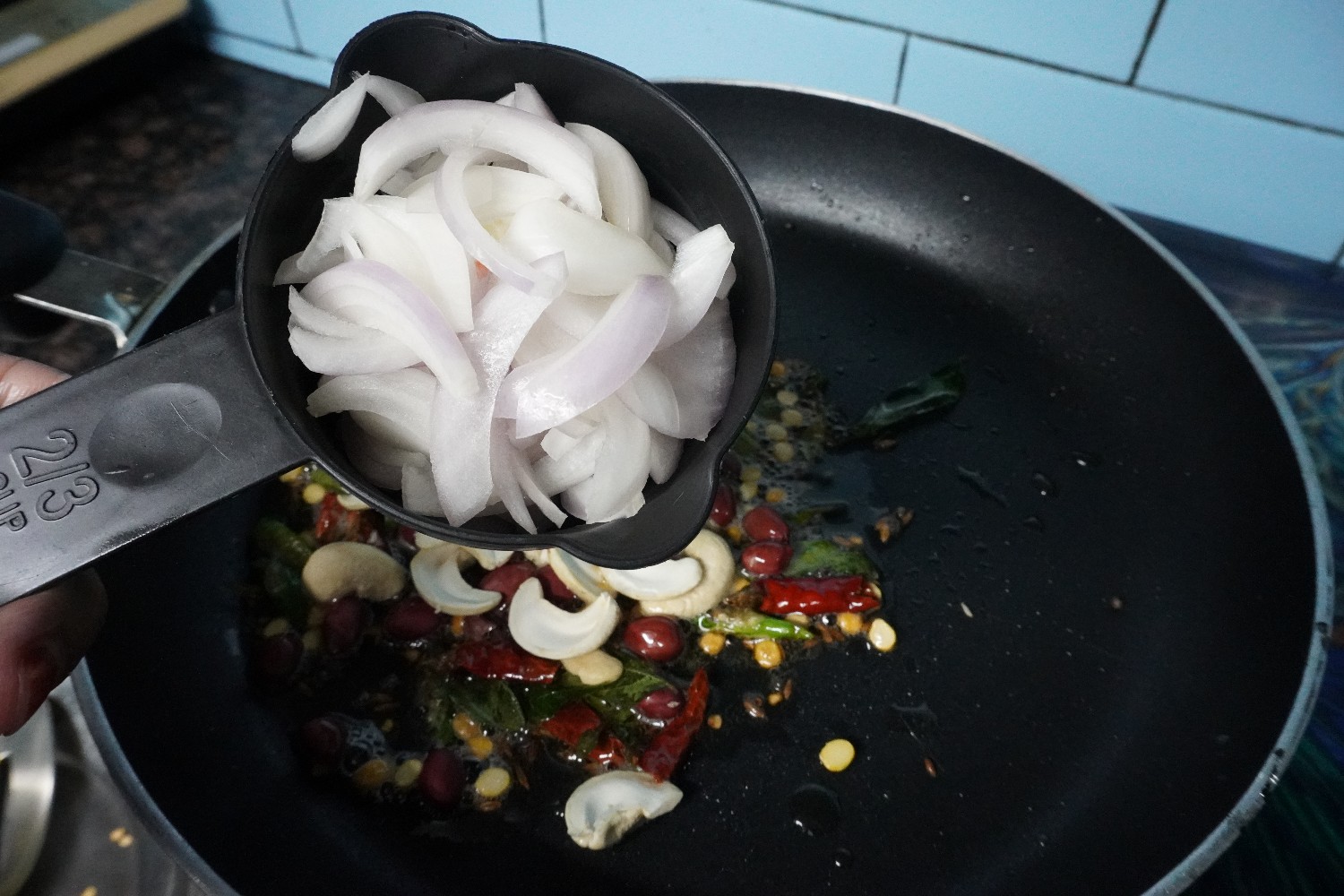 17) Now add chopped onions in it.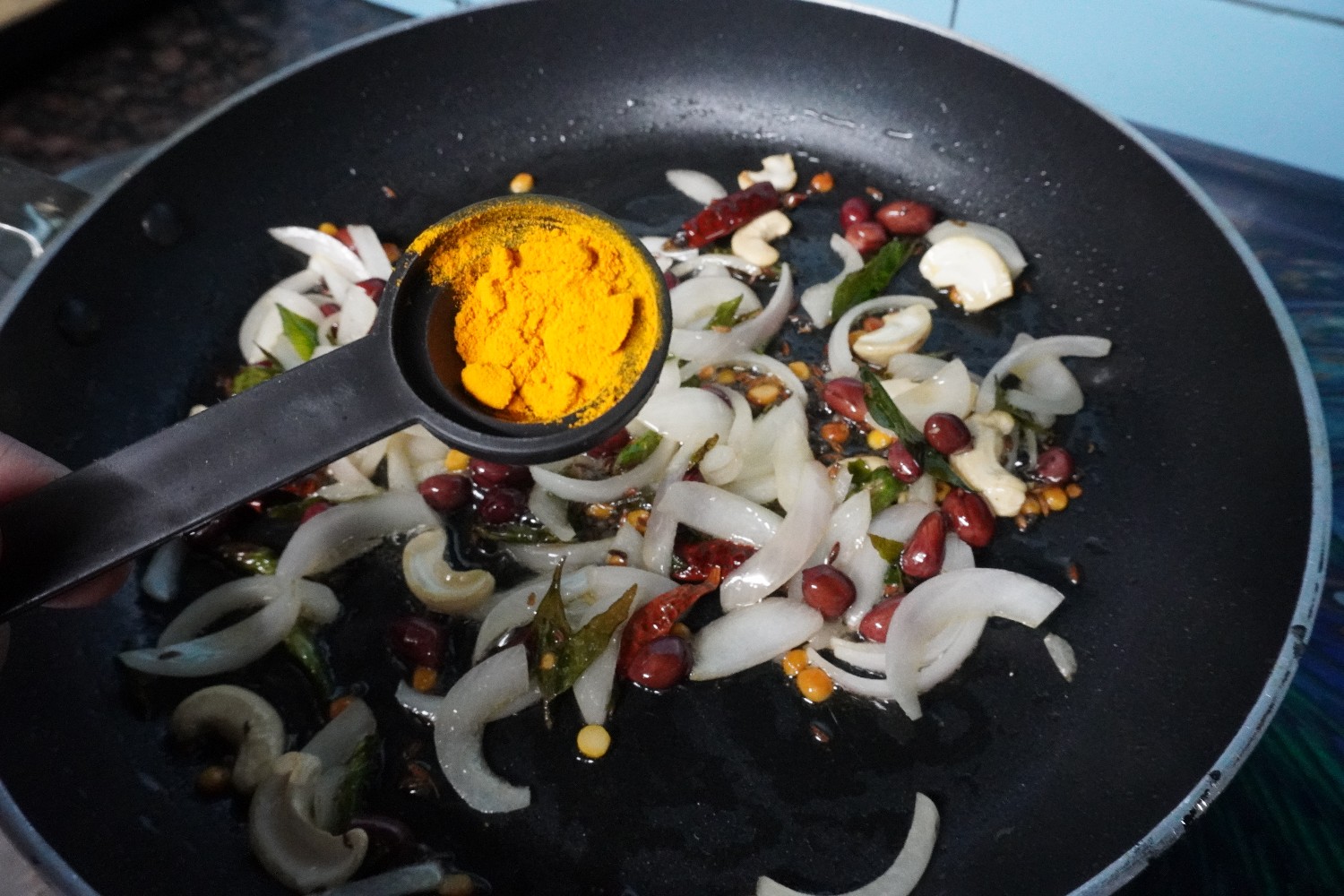 18) Add a teaspoon of turmeric powder in it.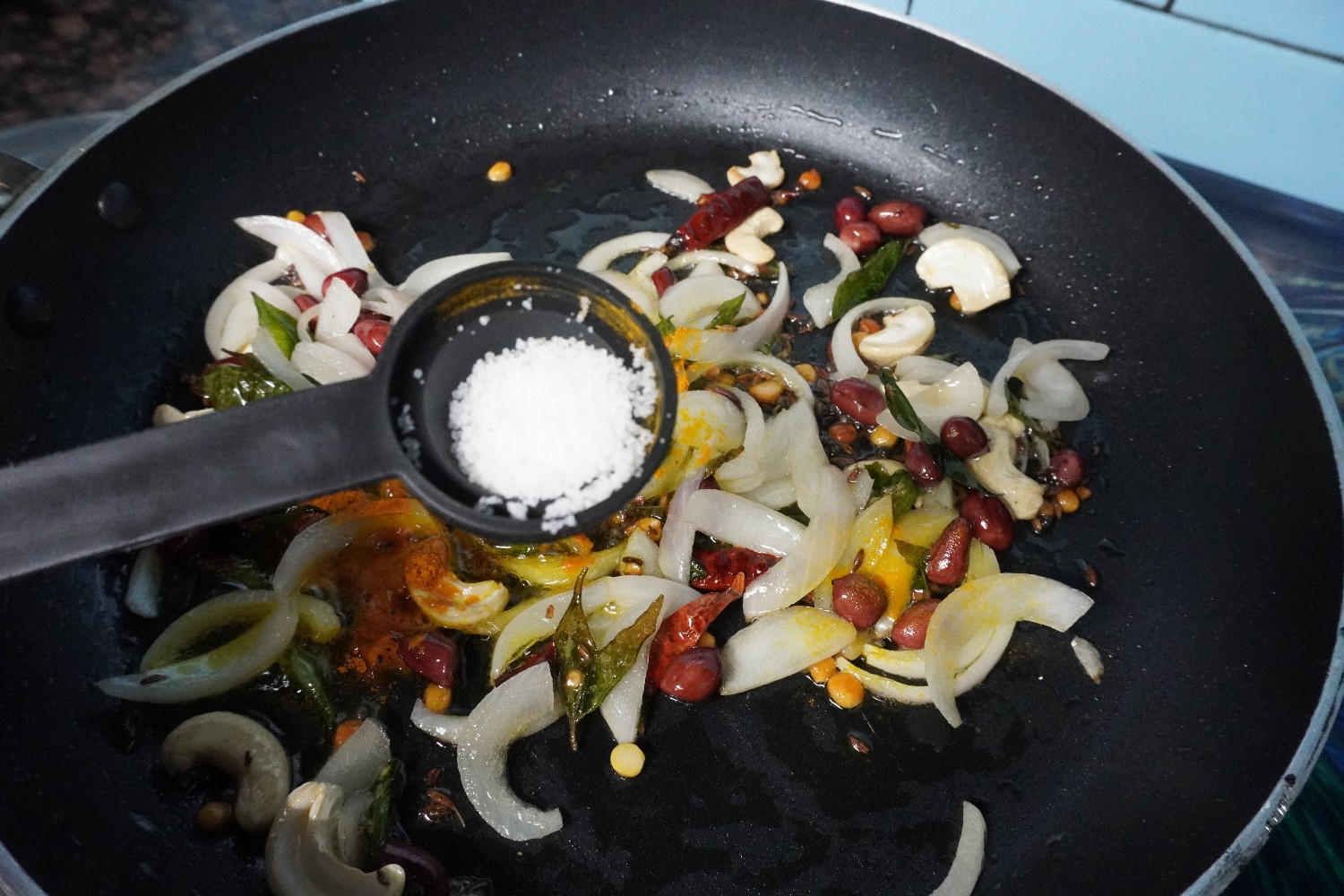 19) Add salt as per taste.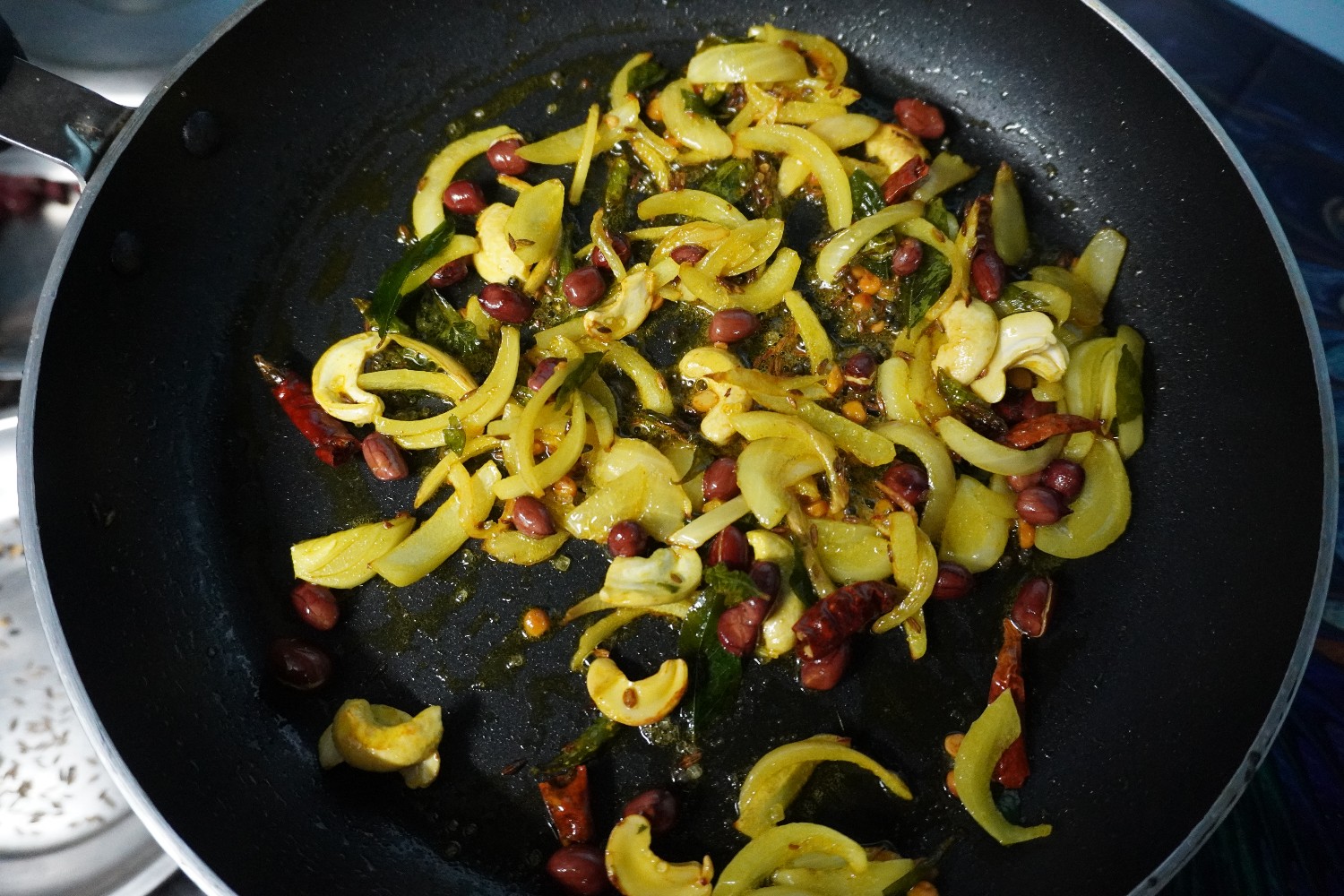 20) Toss it well and cook on low flame until it turns golden brown.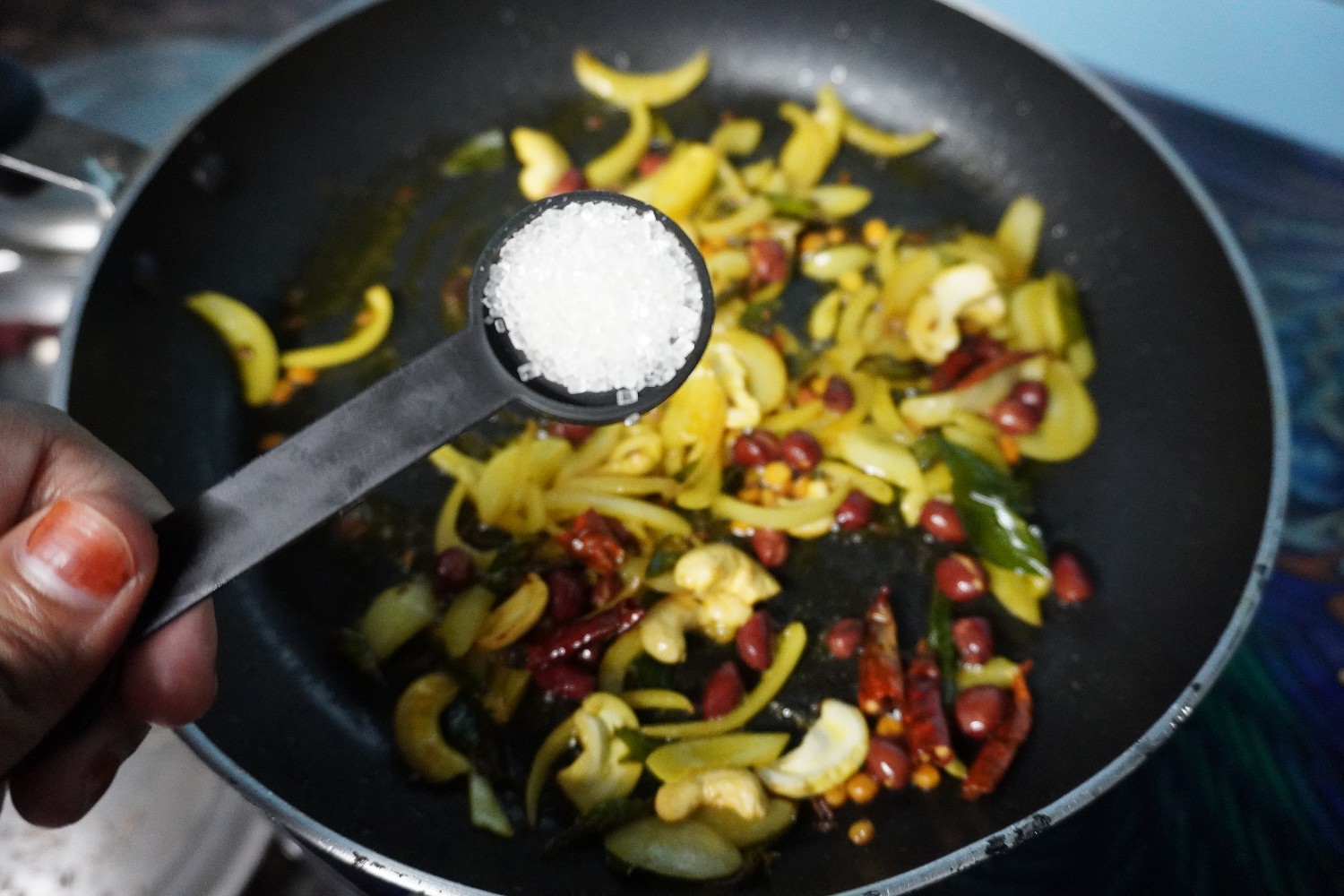 21) Add 1/2 tablespoon of sugar and stir well.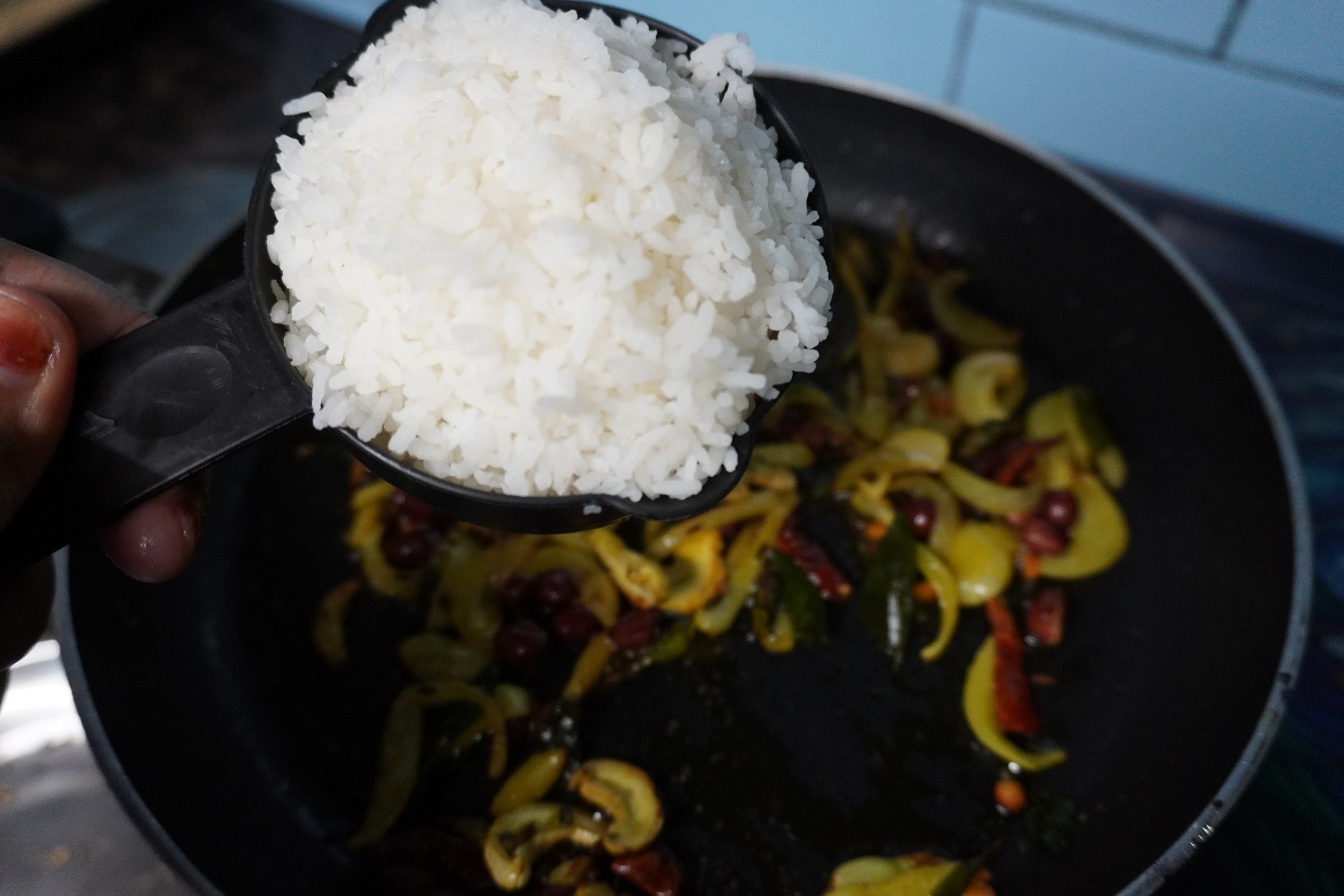 22) Now add the boiled rice in it.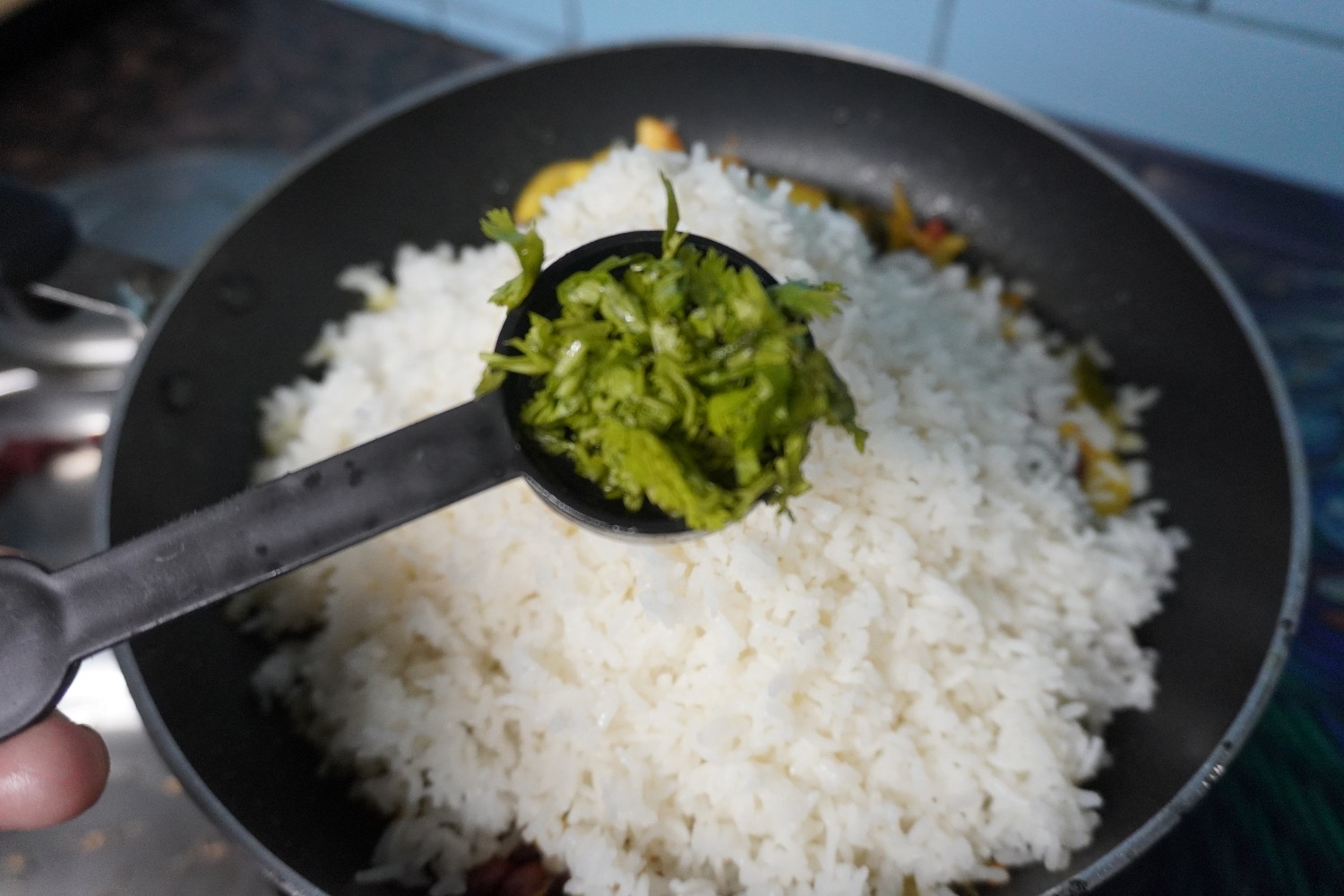 21) Add finely chopped coriander leaves in it.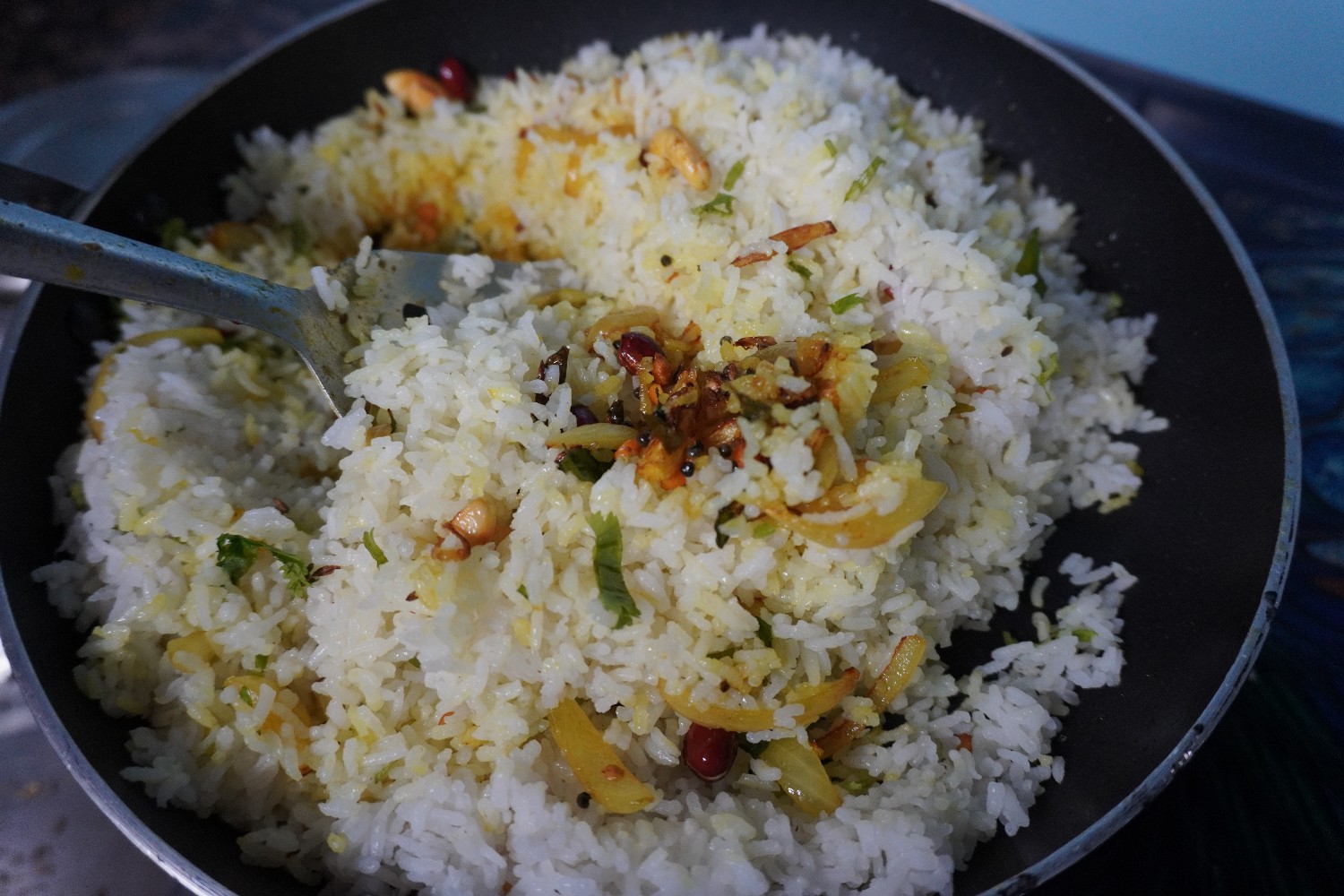 22) Stir well on low flame for 2 minutes.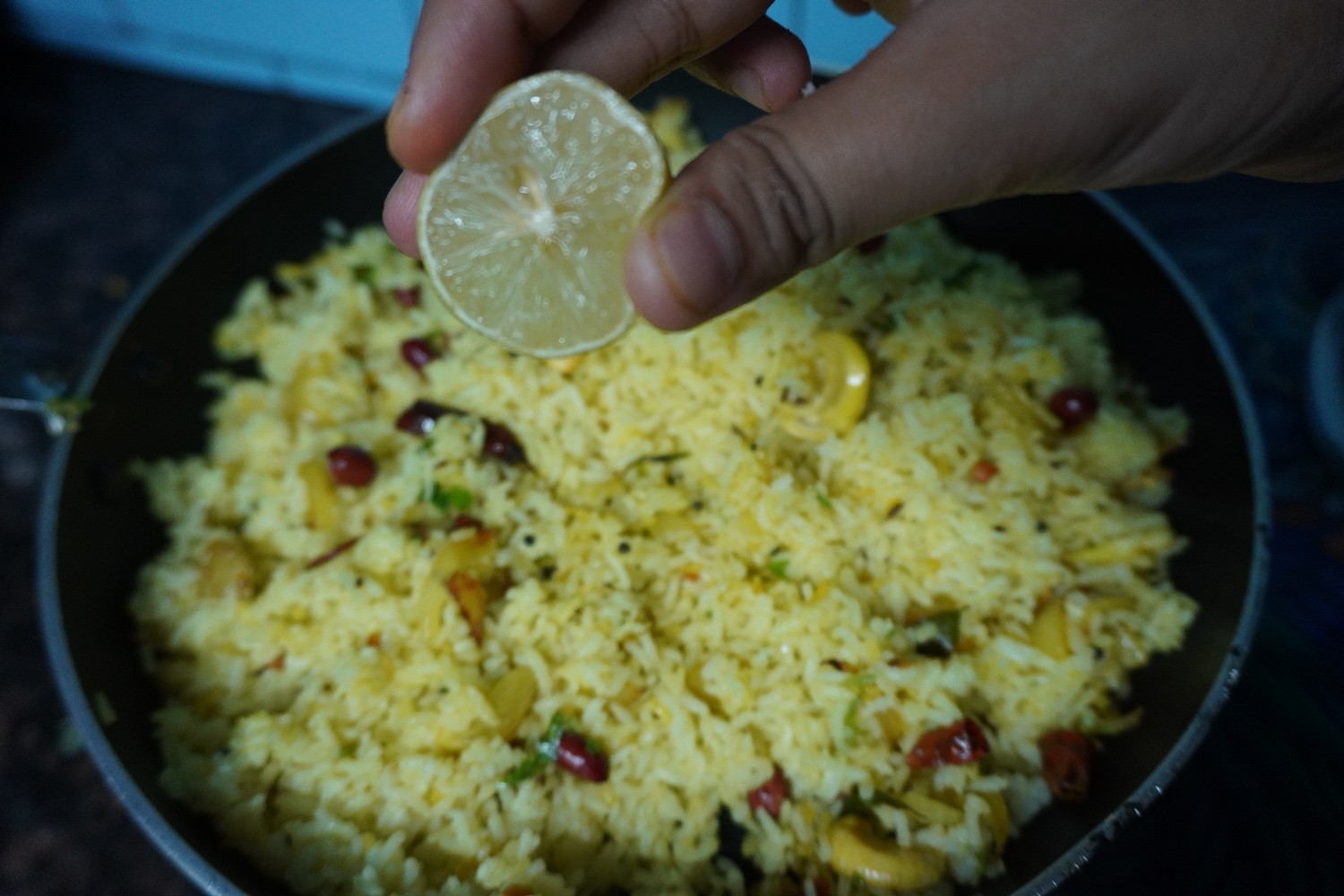 23) Once done, turn off the flame and add 1 tablespoon lemon juice in it.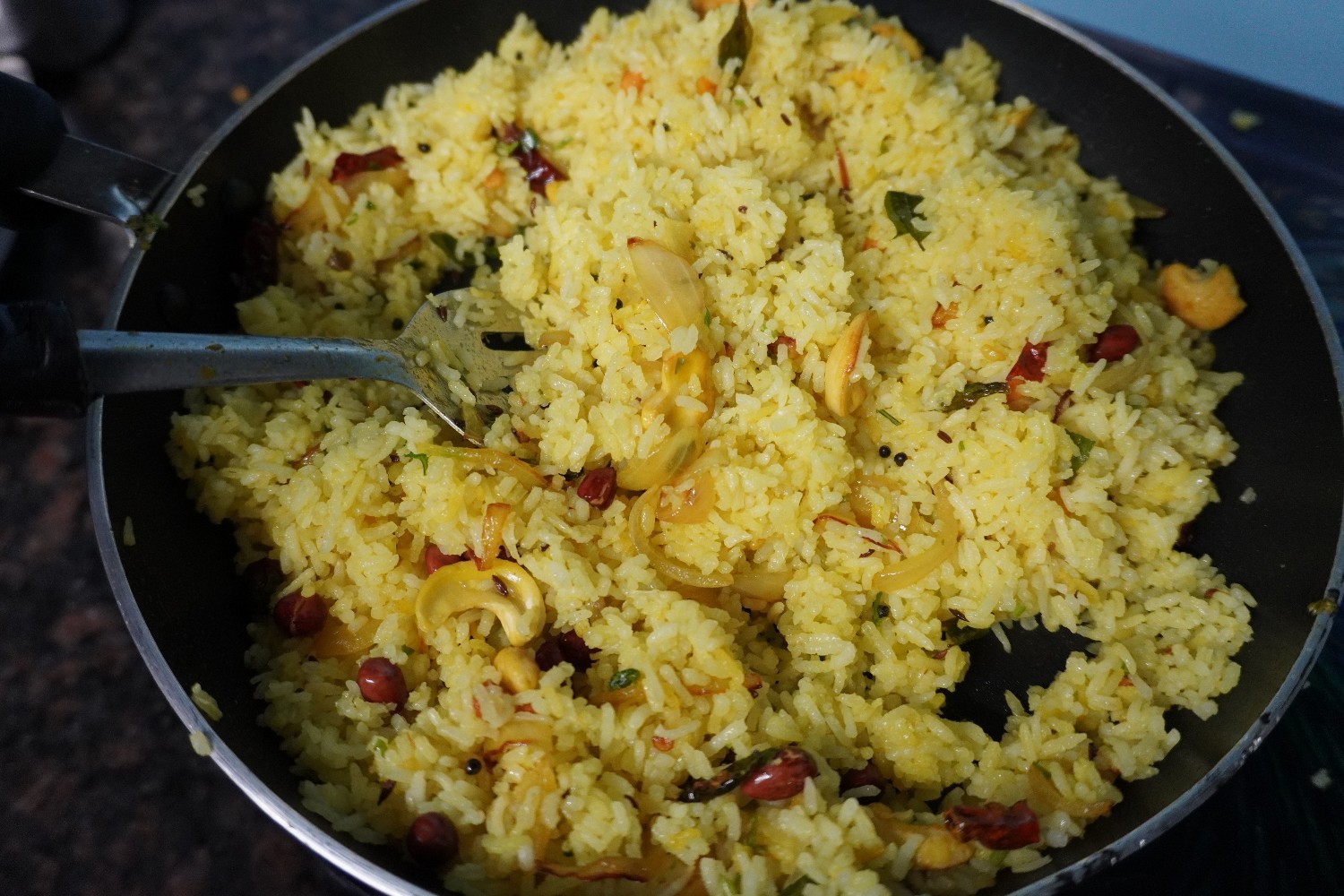 24) Stir them well.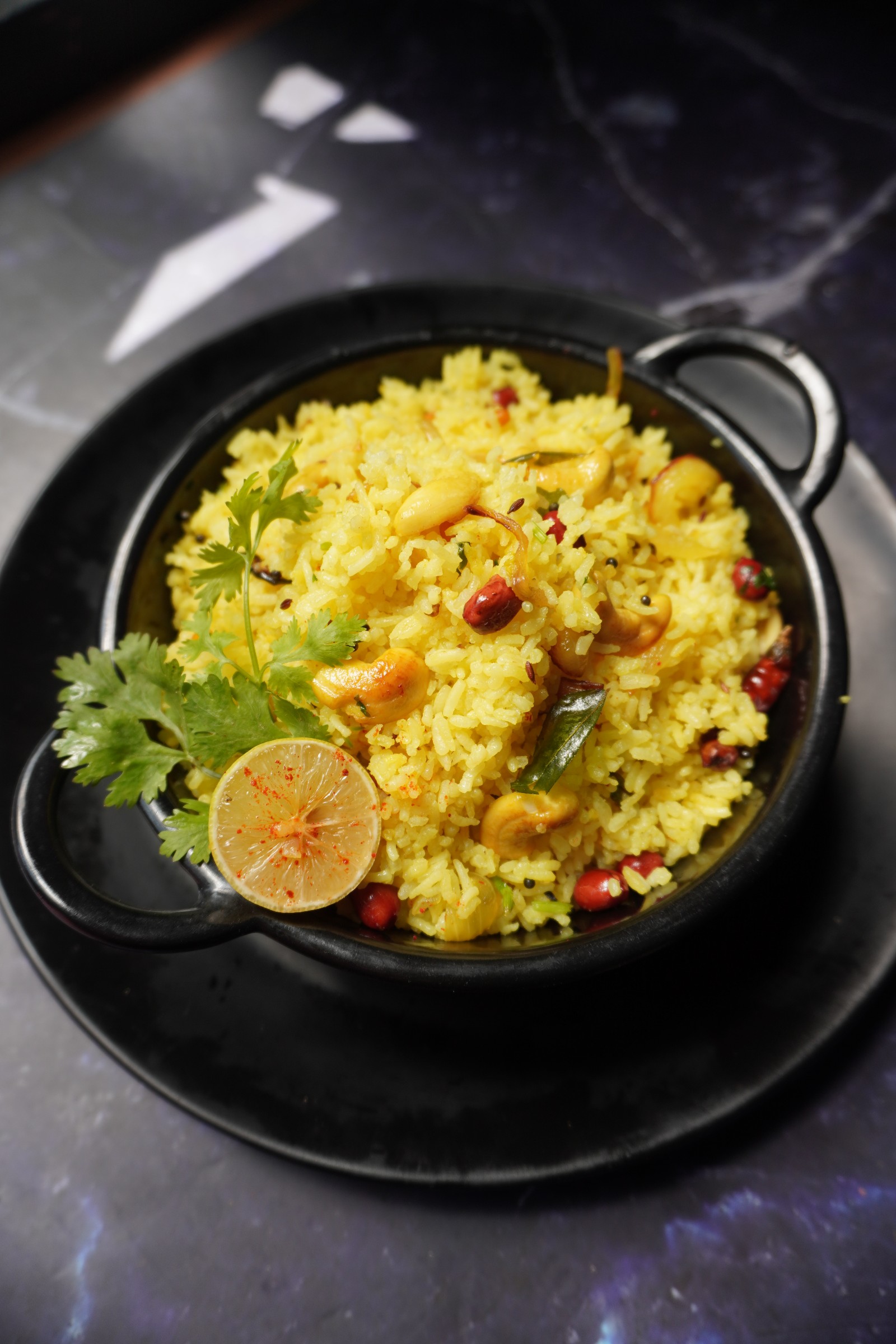 25) Your yummy lemon rice is ready to be served. Enjoy with raita of your choice.
Tips and Tricks

1) Don't overcook the rice.
2) Keep the flame at low while cooking.
3) Let the rice cool down before tempering it.
4) Adding sugar is a must. It balances the acidic taste.
5) Turn off the flame before adding the lemon juice.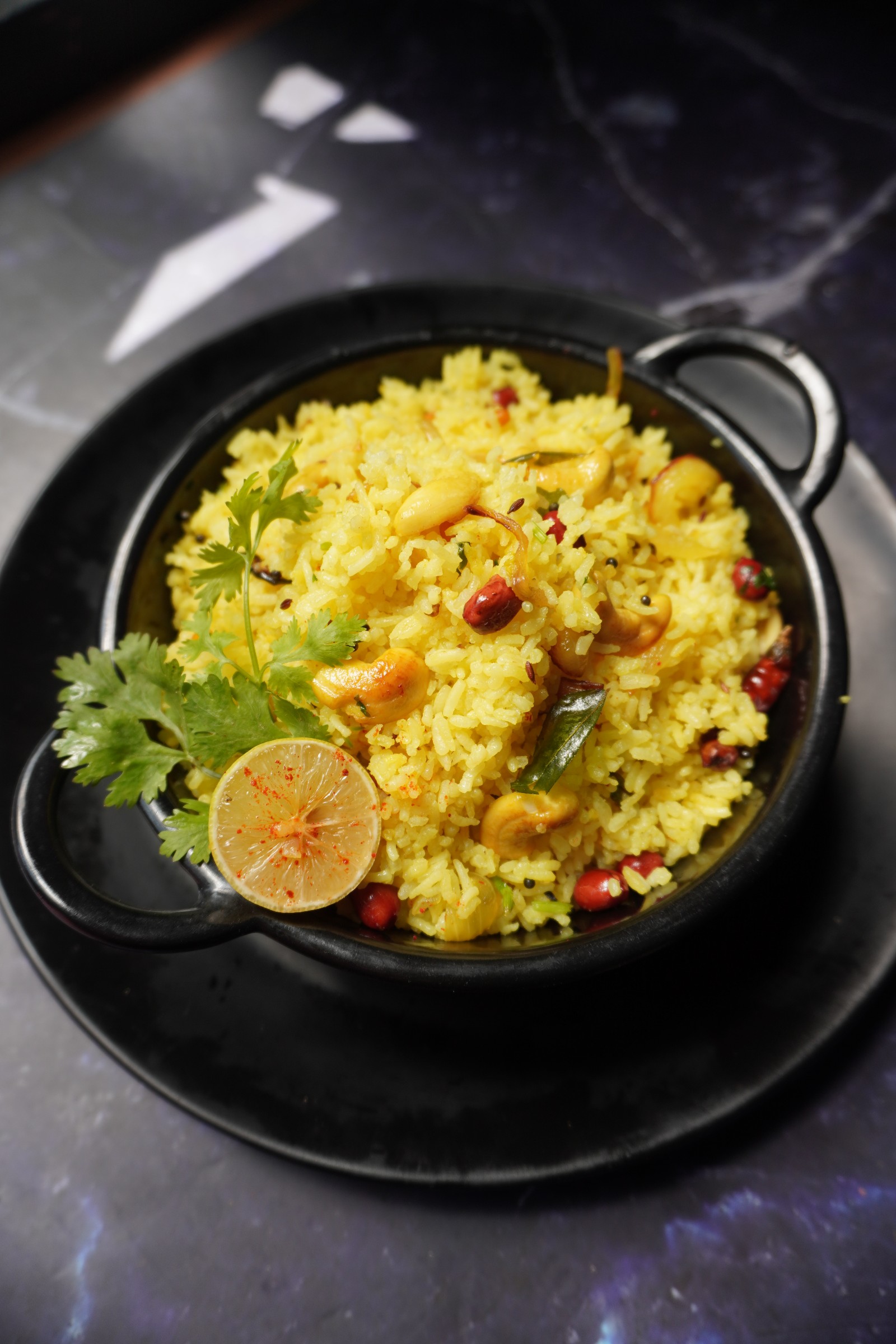 Healthier version
Healthier version:
1) You can avoid using oil and use desi ghee instead.
2) You can use brown rice instead of white rice. Taste may differ a bit.