Who doesn't loves popcorn? And if it is Paneer popcorn ;It's always a yes! This yummy and crispy recipe is something you have never thought of before. It is the Crunchiest thing you would have ever tried. When in the mood of Netflix and chill, simply go for it. This crispy recipe apart from being yummy is super healthy for everyone. You can make it as a party starter or an evening snack or simply when you just want to Netflix and chill. This recipe is made with cottage cheese and cornflakes, both of which have lot of nutritional benefits.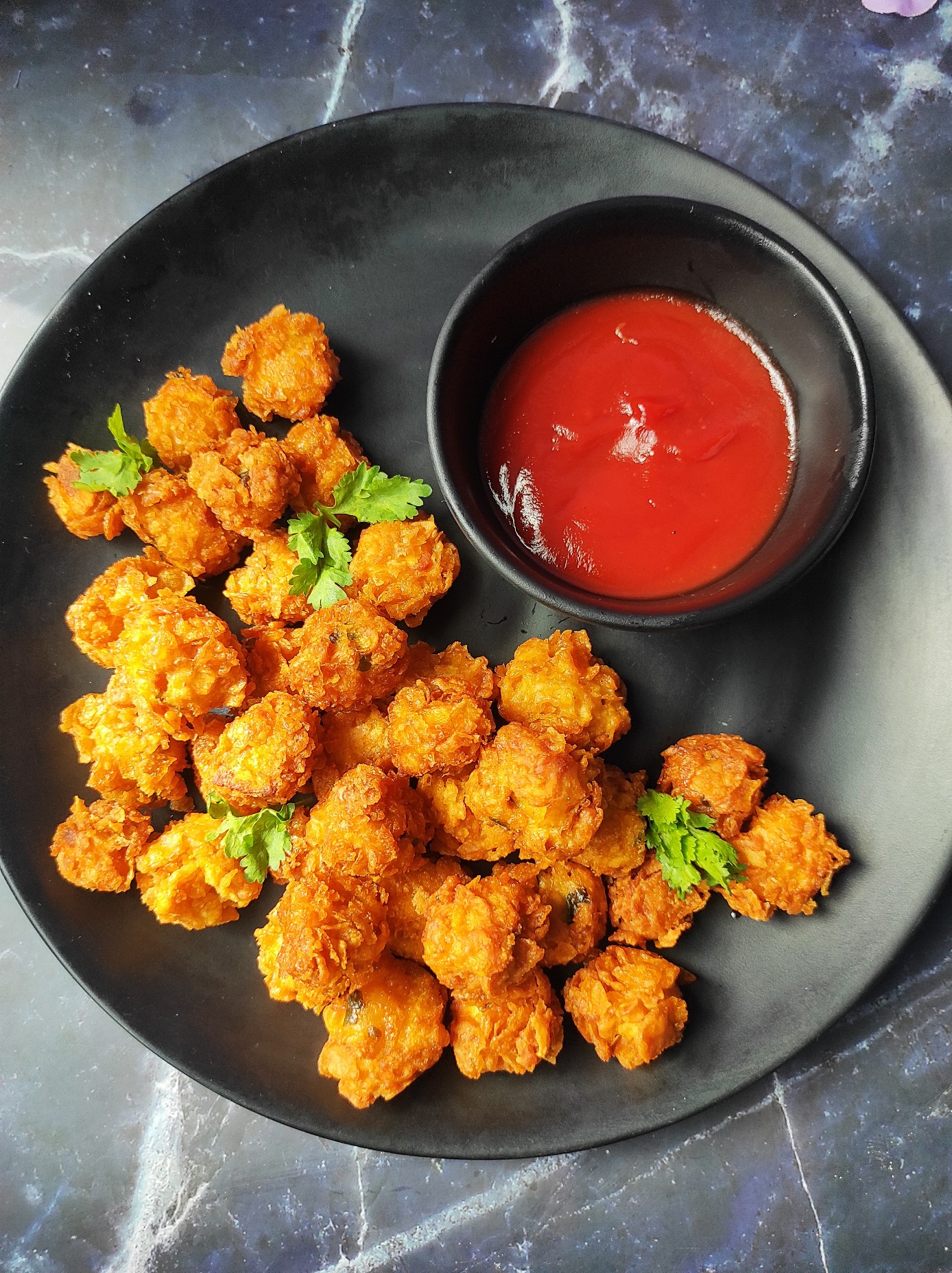 Introduction
Paneer popcorn is made by simply seasoning the paneer cubes with herbs and spices and then coating it with cornflour slurry. Later, it is coated with crushed cornflakes and deep fried until golden brown and crisp. This tastes best with ketchup and Schezwan sauce. A cold drink along with it can make you evening heavenly. So guys, if you are ever in the mood of something healthy and tasty at the same time, go ahead and give this recipe a try. I'm sure you're going to love it. Please don't forget to share your reviews and comments in the comments section below⬇
Ingredients
Paneer -200 grams
Salt- As per taste
Turmeric powder- 1 teaspoon
Chilli powder- 1 teaspoon
Coriander powder-1 teaspoon
Chat masla -1 teaspoon
Ginger/garlic paste-1 teaspoon
Refined flour- 1/4 cup
Cornflour-1/4 cup
Coriander leaves- 1 tablespoon
Cornflakes-1 cup (crushed)
Step by step recipe with images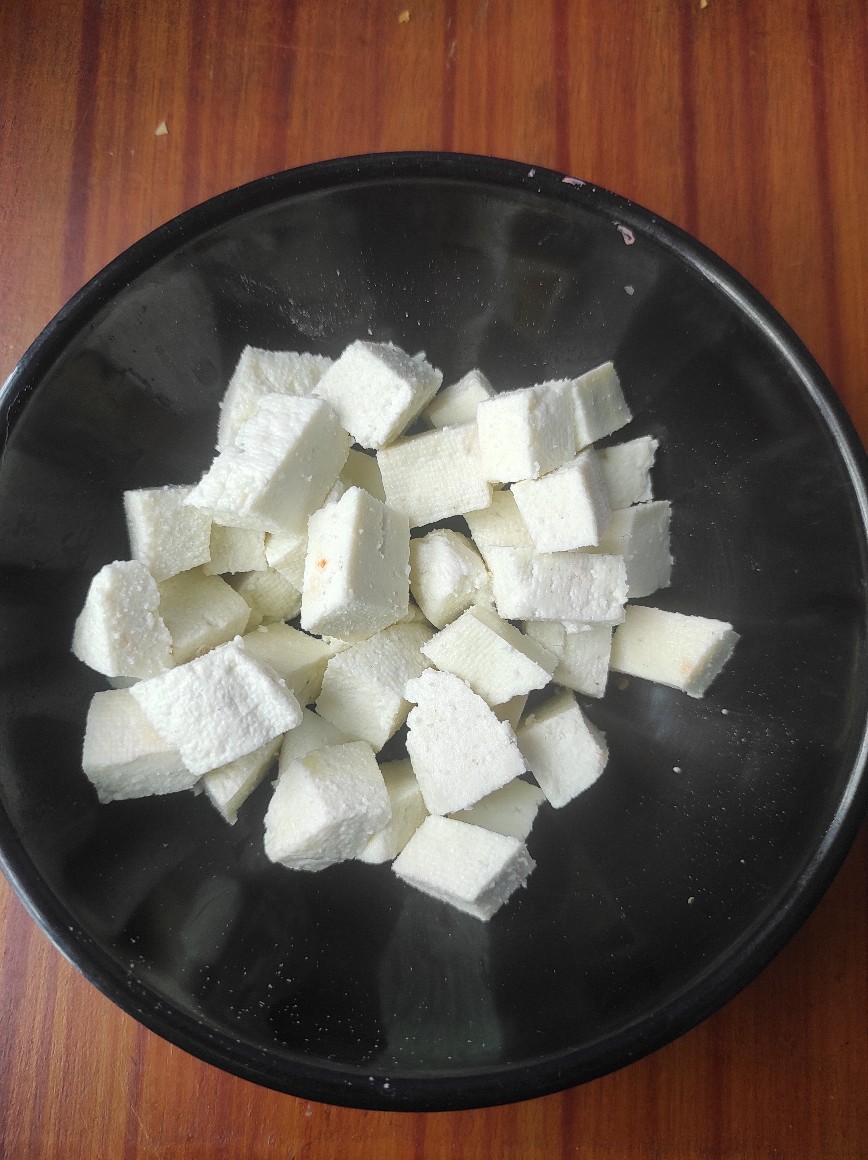 1) Firstly slice the paneer into small cubes.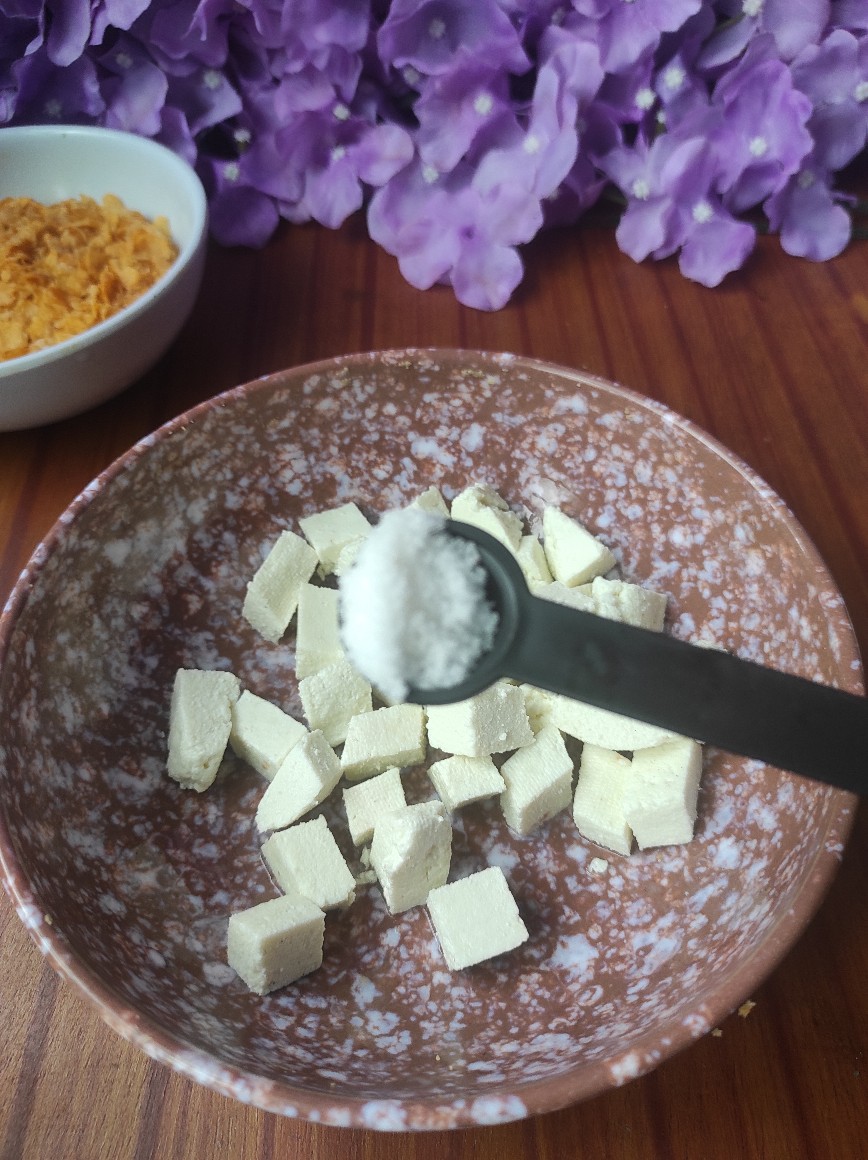 2) Now transfer them to a mixing bowl and add salt in it.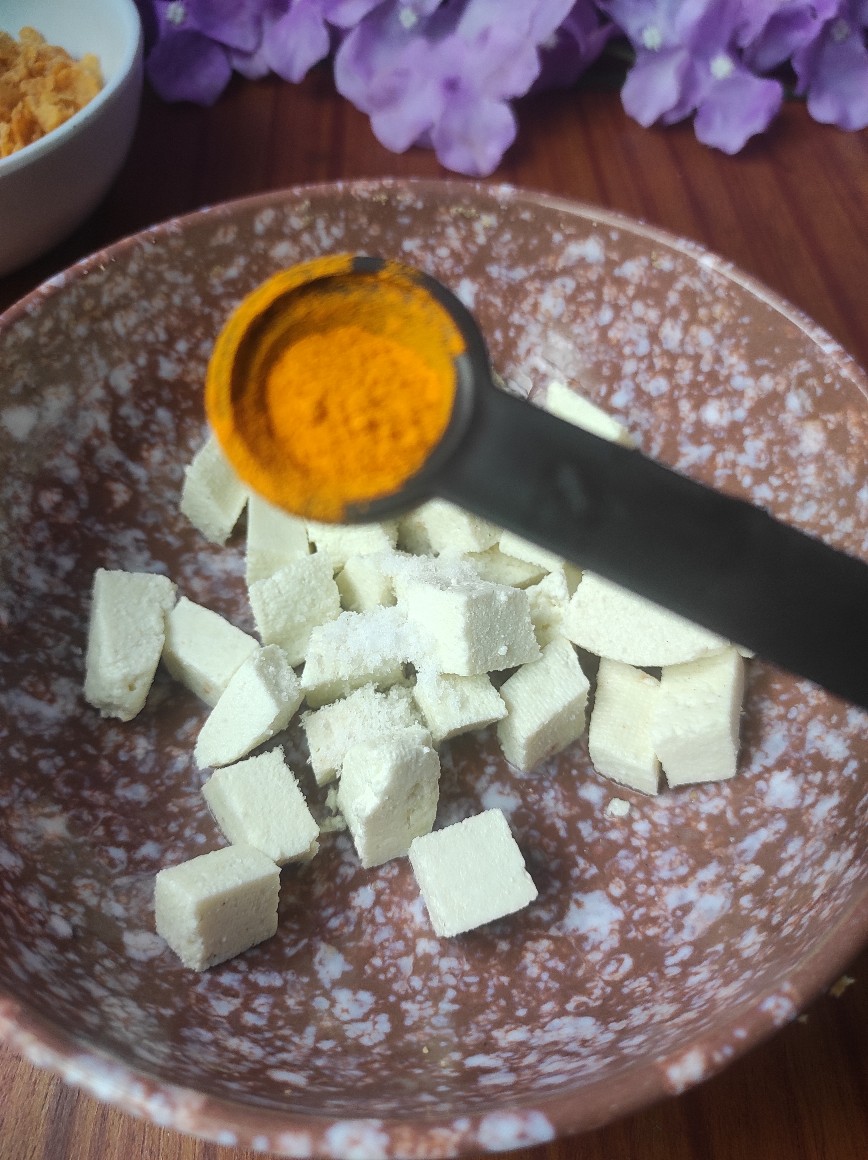 3) Now add a teaspoon of turmeric powder in it.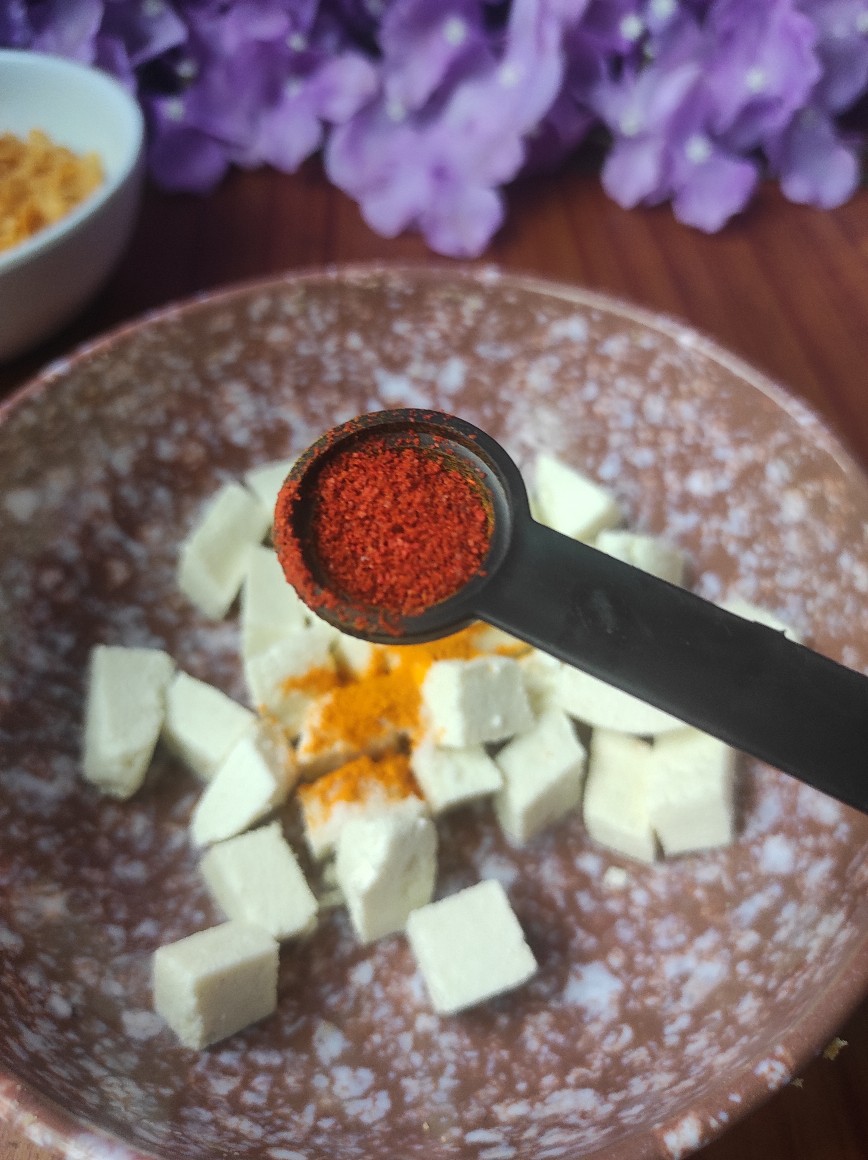 4) Add a teaspoon of red chilli powder in it.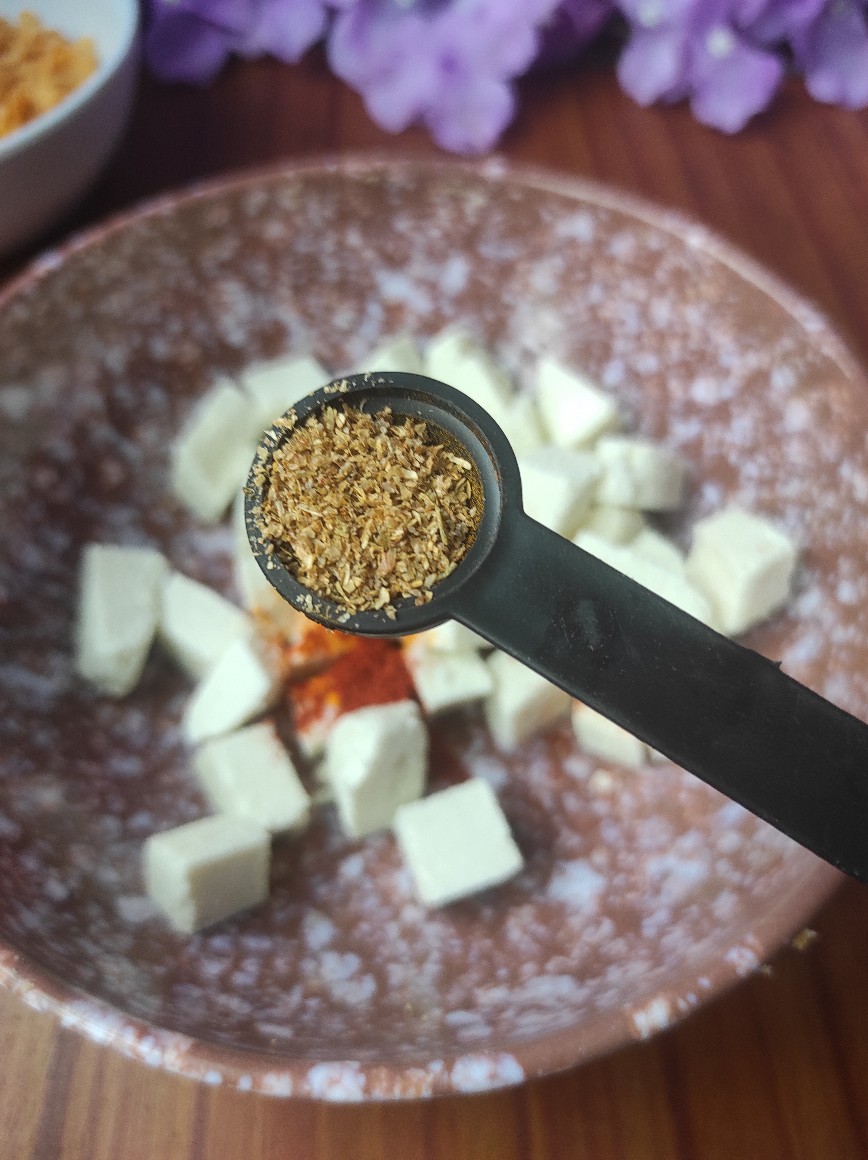 5) Add a teaspoon of coriander powder in it.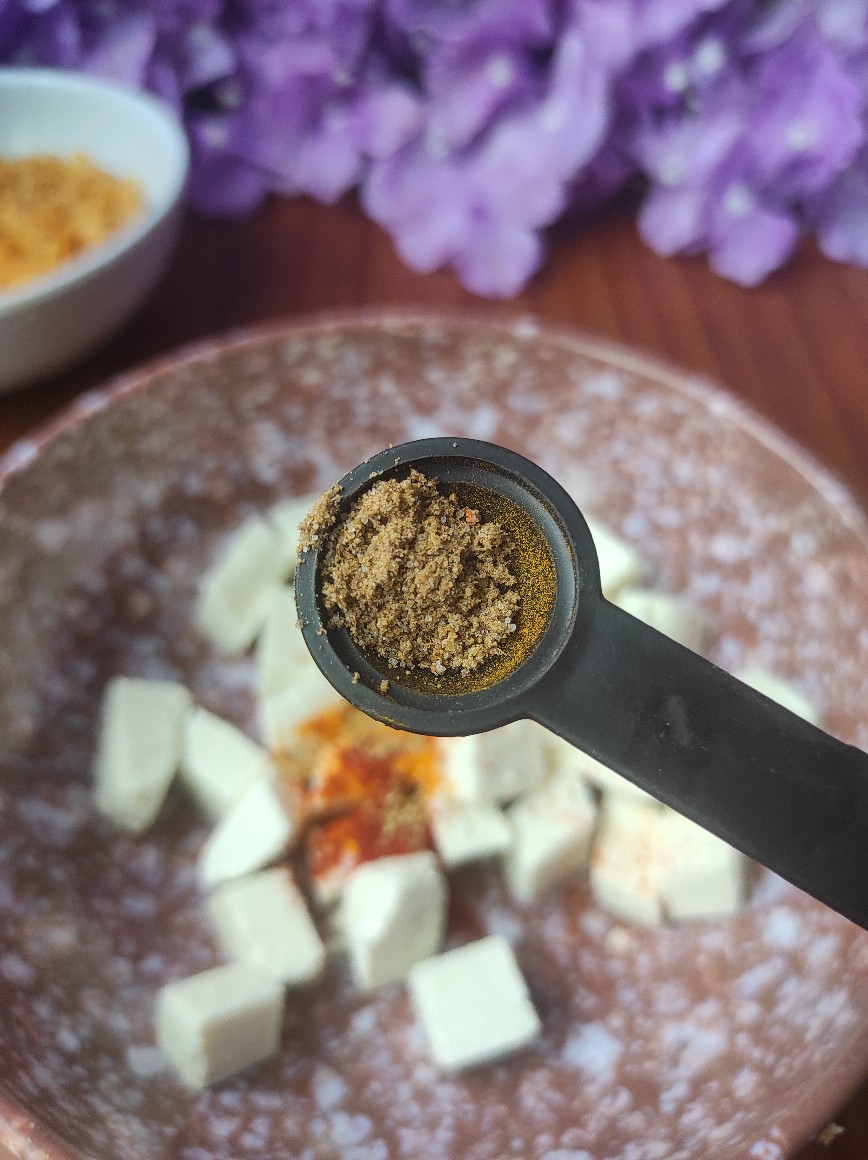 6) Add a teaspoon of chat masala in it.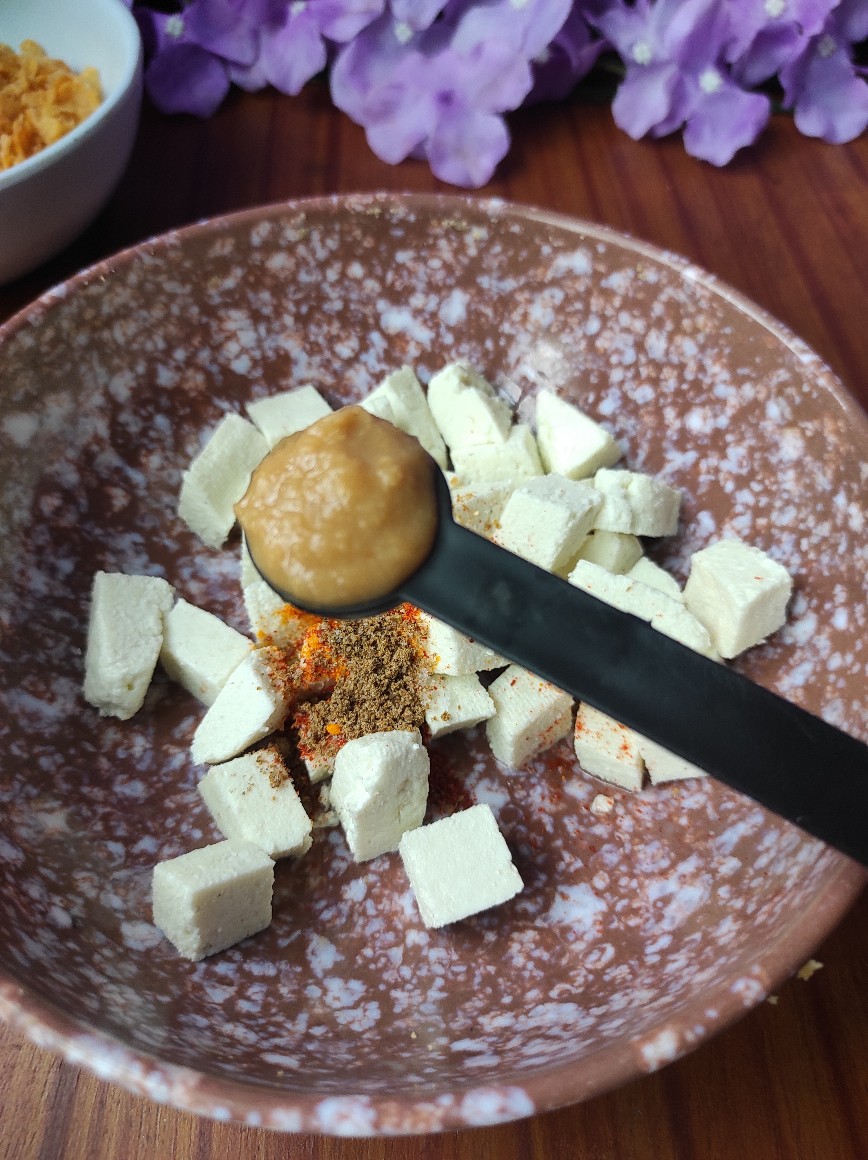 7) Finally add a teaspoon of ginger garlic paste in it.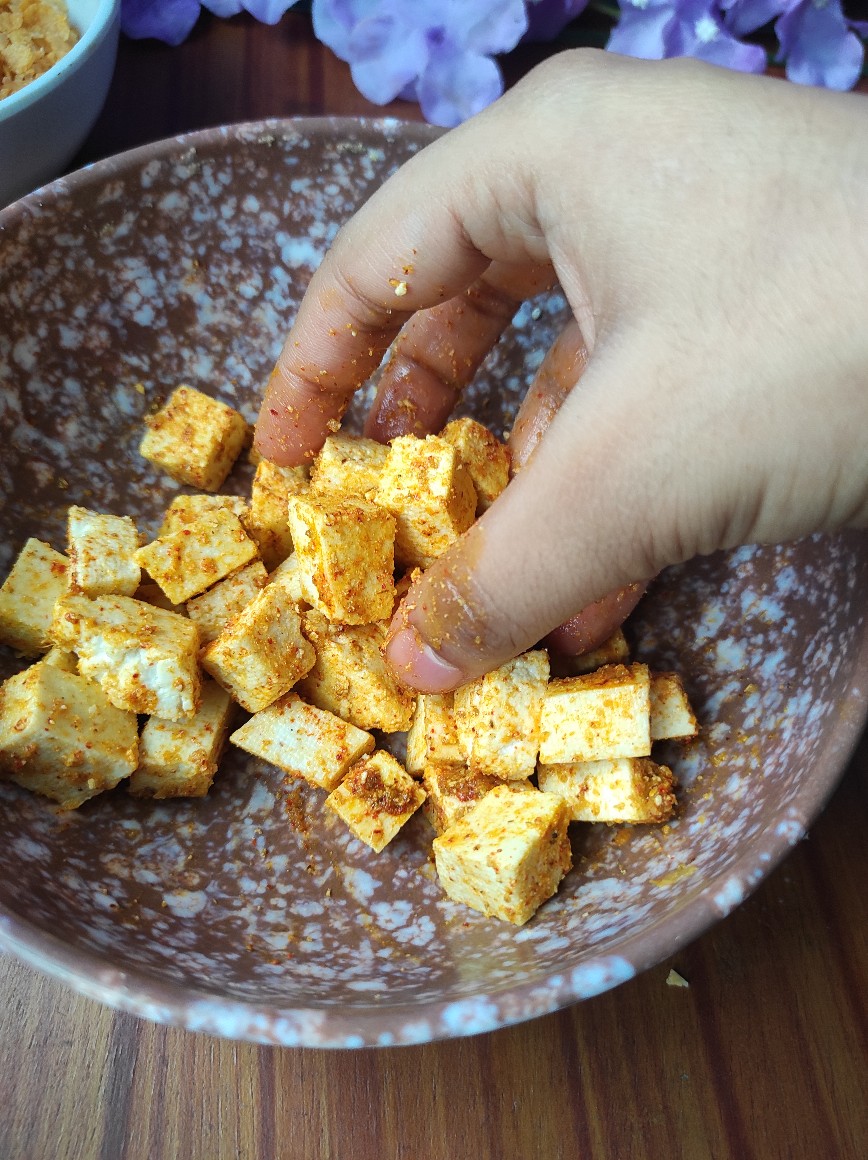 8) Mix it well with your hands and rest it for 10 minutes.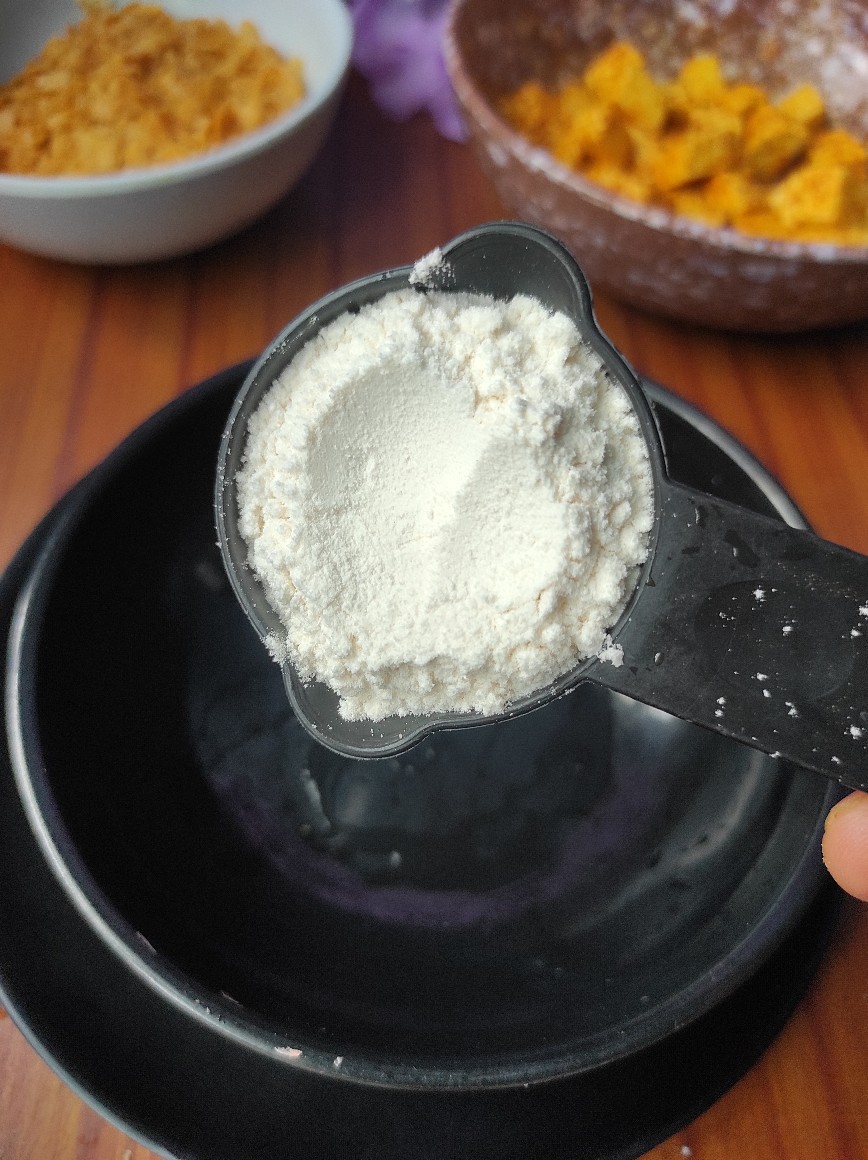 9) Now Take another mixing bowl and add 1/4 cup refined flour in it.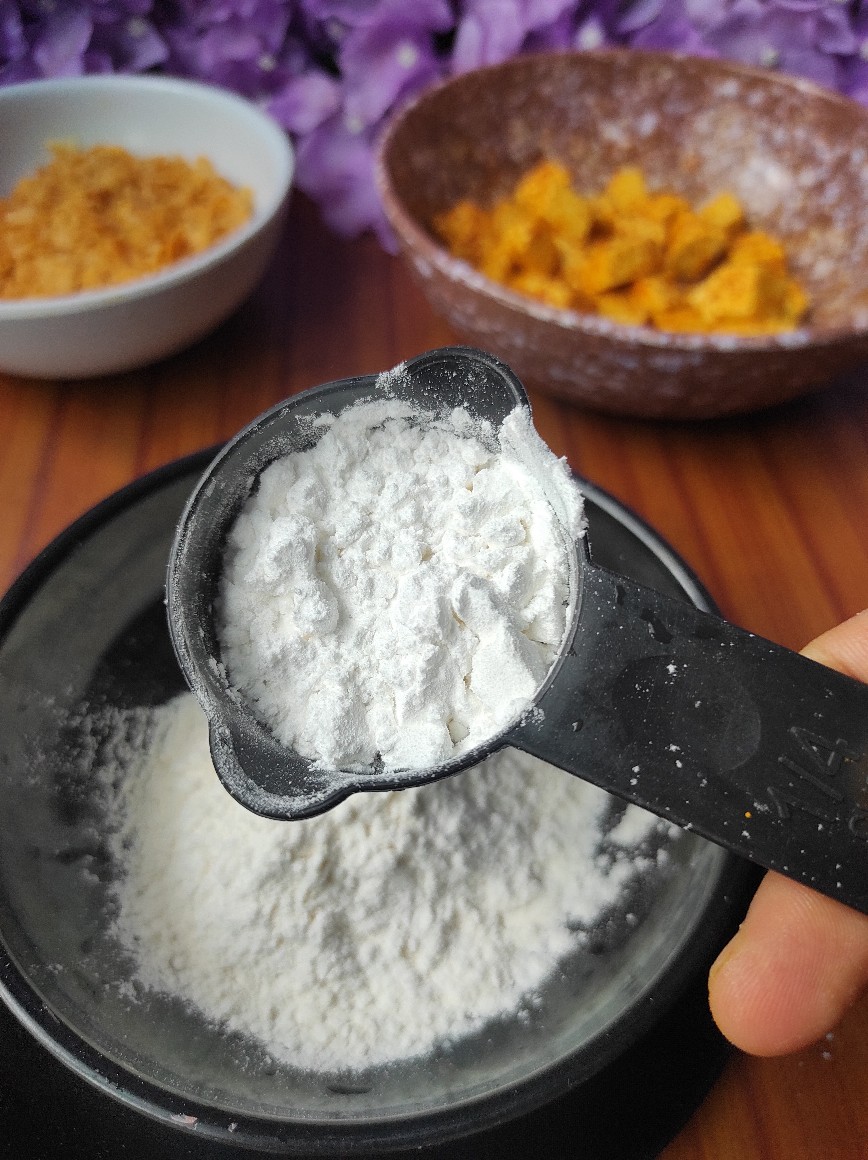 10) Add 1/4 cup of cornflour in it.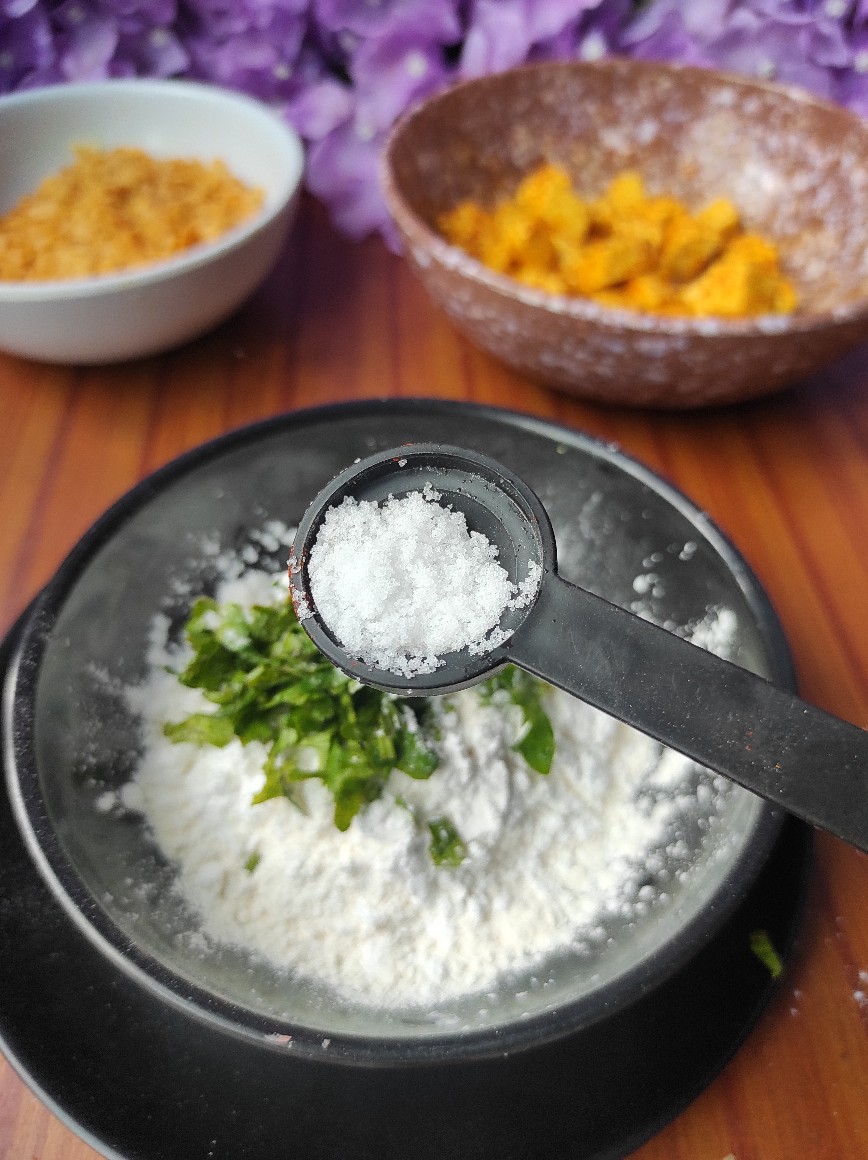 11) Add 1 teaspoon salt in it.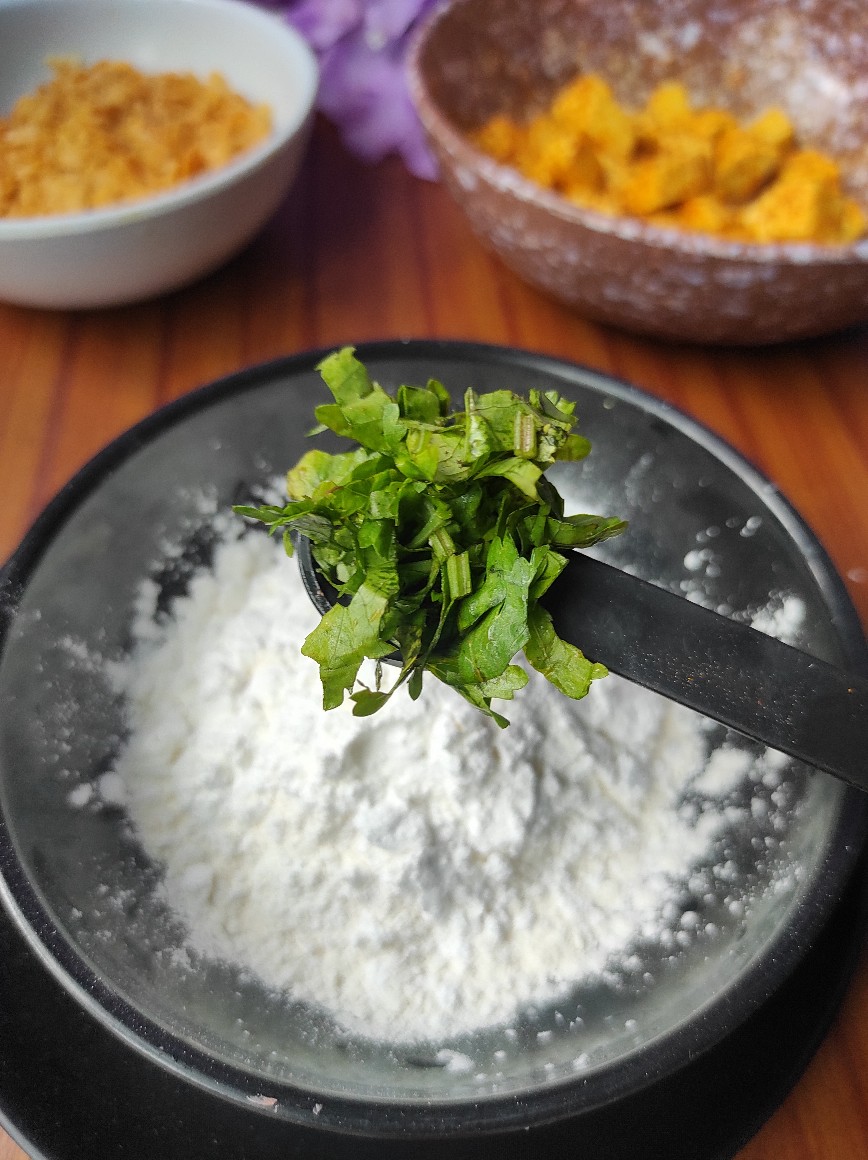 12) Add a tablespoon of chopped coriander leaves in it.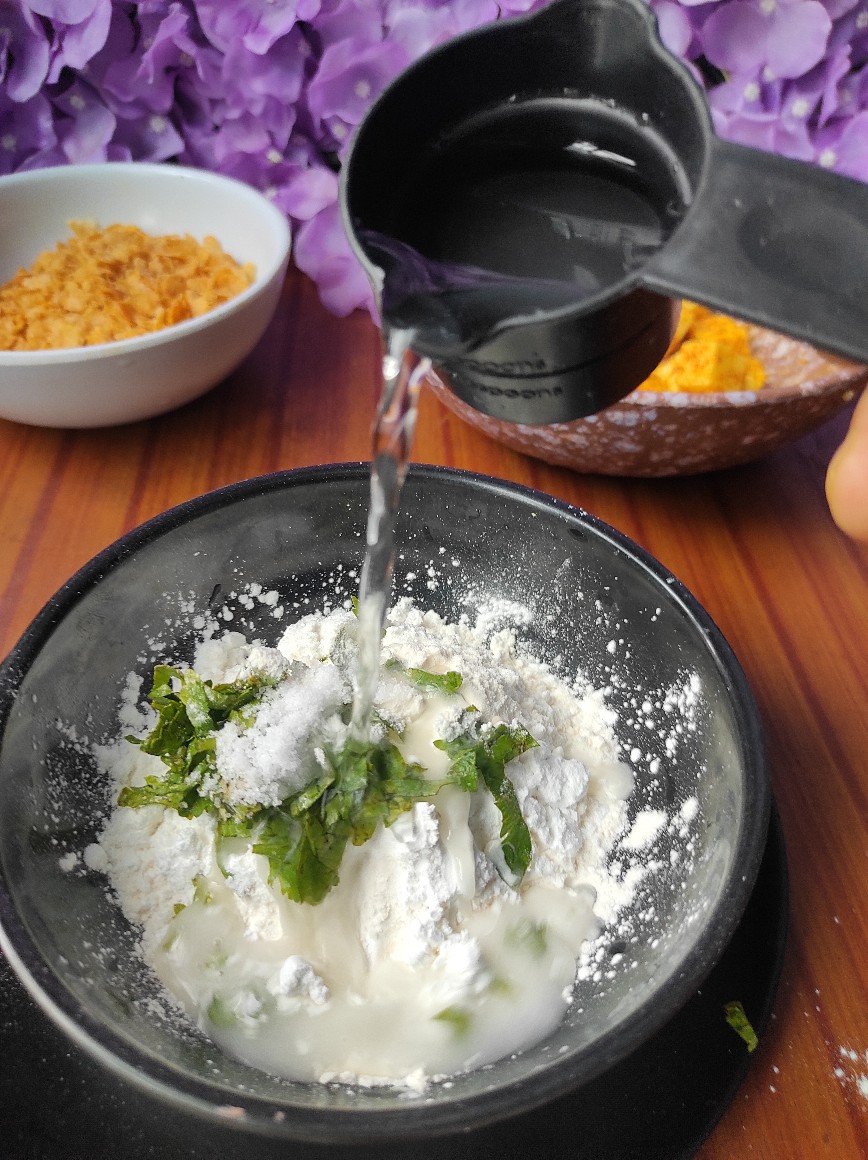 13) Add water and mix well to get a semi thick consistency batter.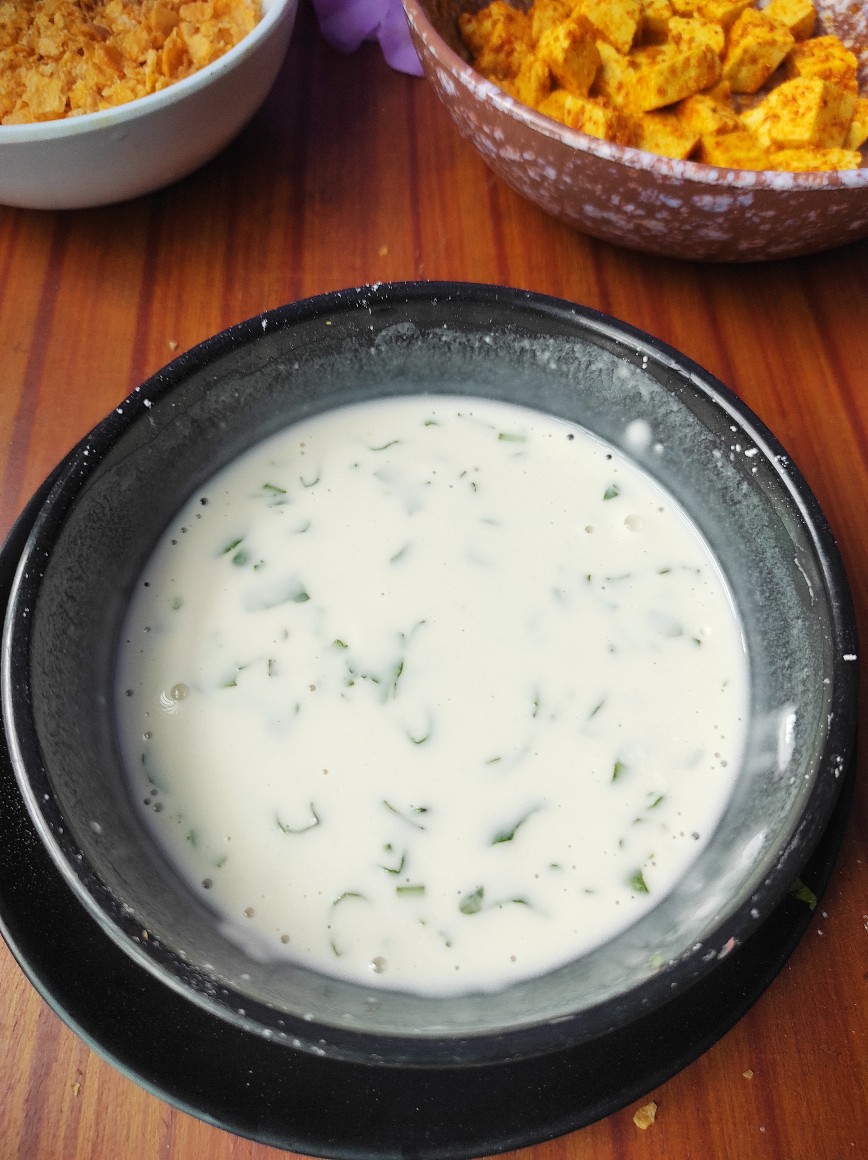 14) Once done keep it aside for later.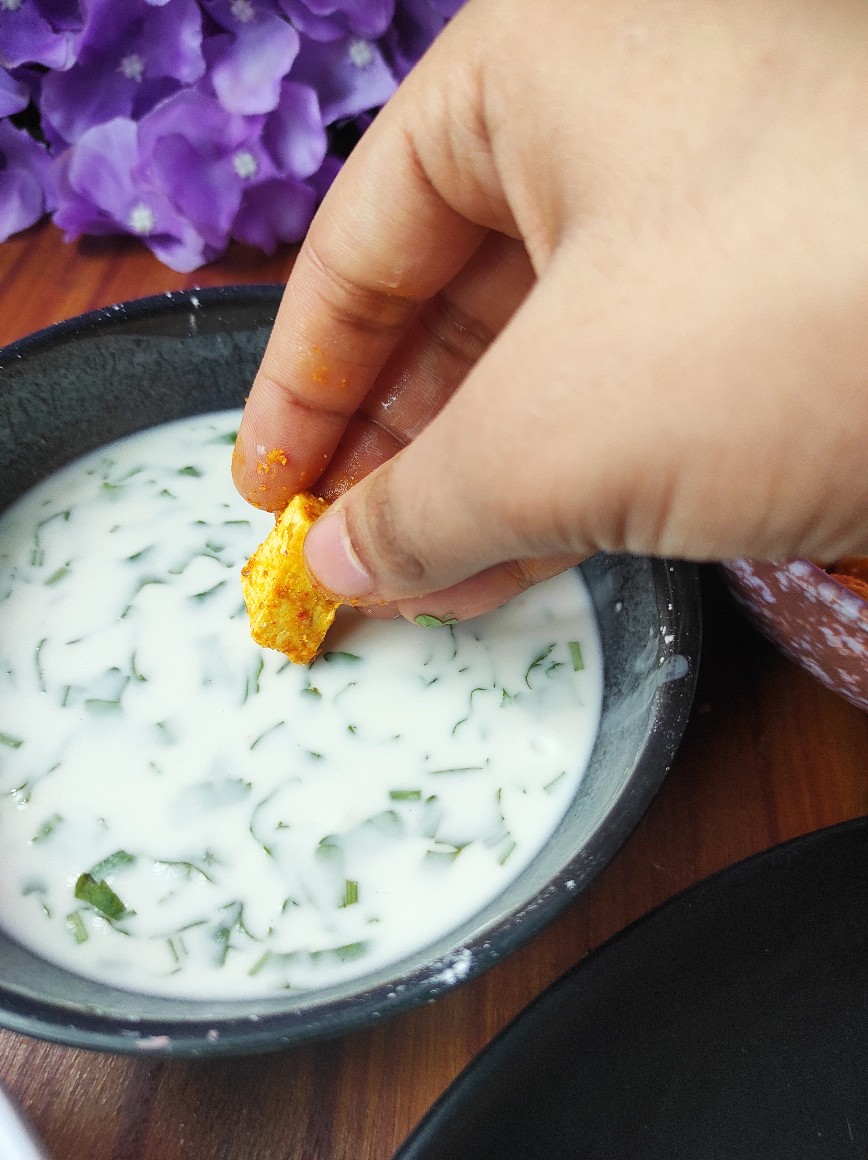 15) Now take the coated paneer cubes and dip them in cornflour slurry.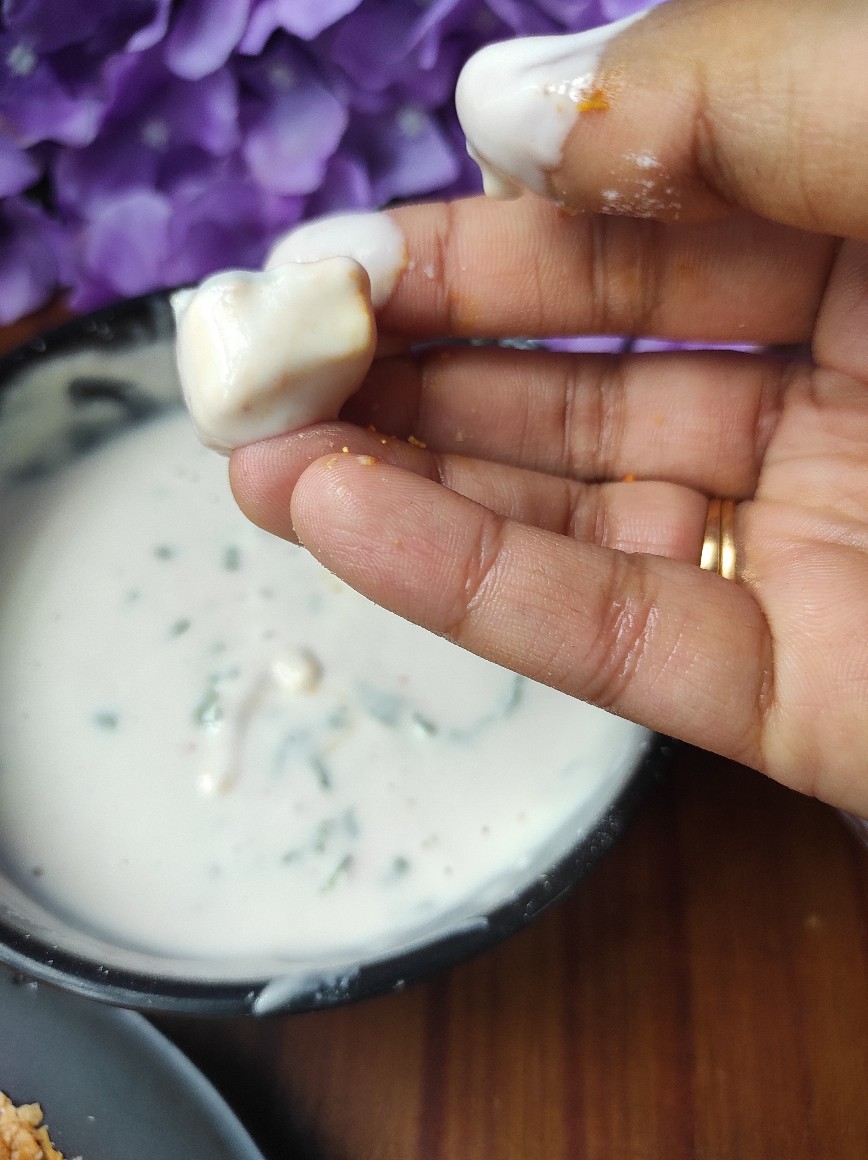 16) Coat it well.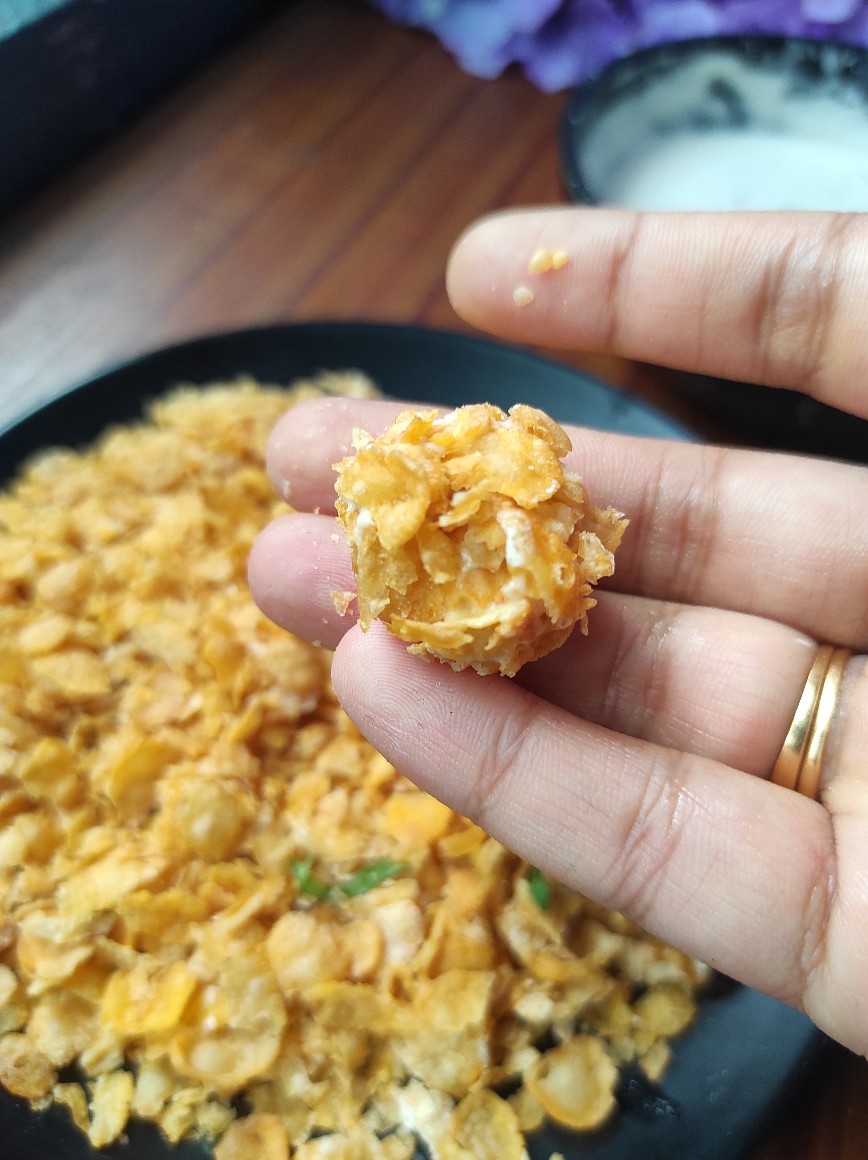 17) Now roll them on crushed cornflakes until evenly coated.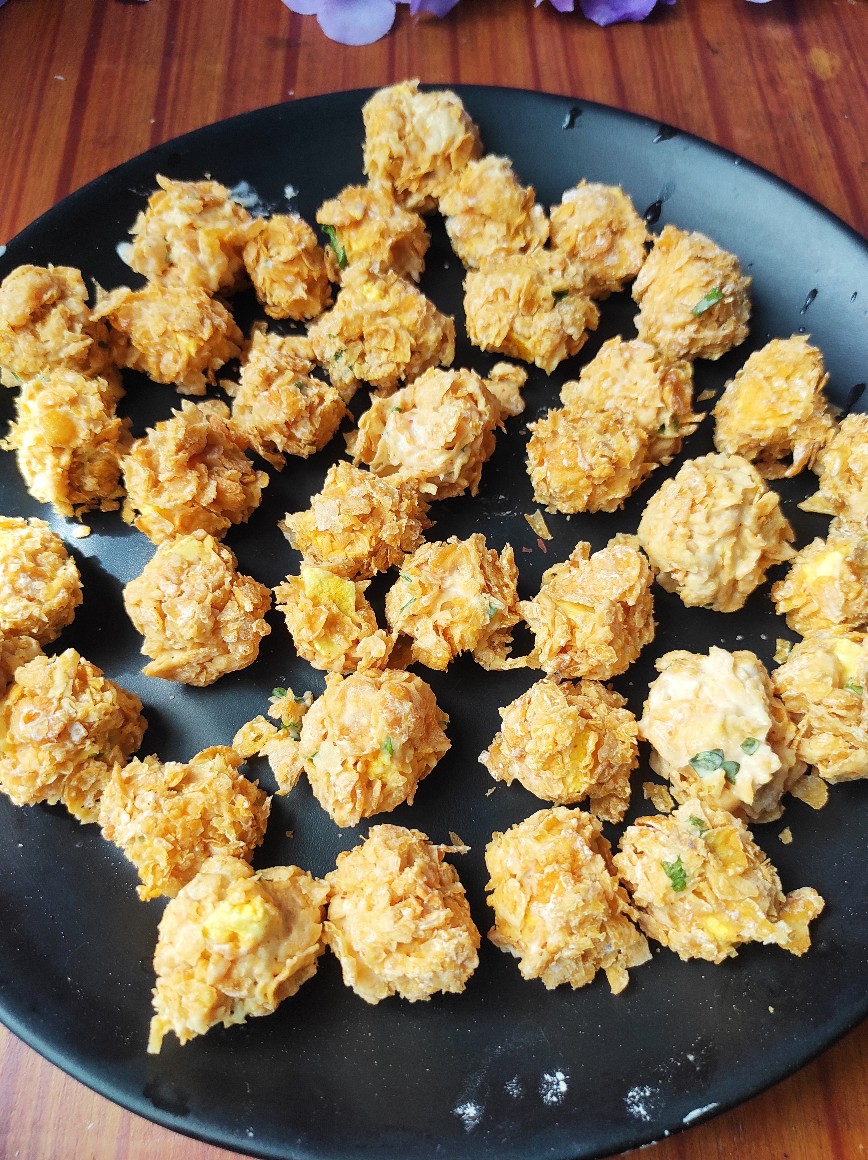 18) Repeat the same with the remaining batches.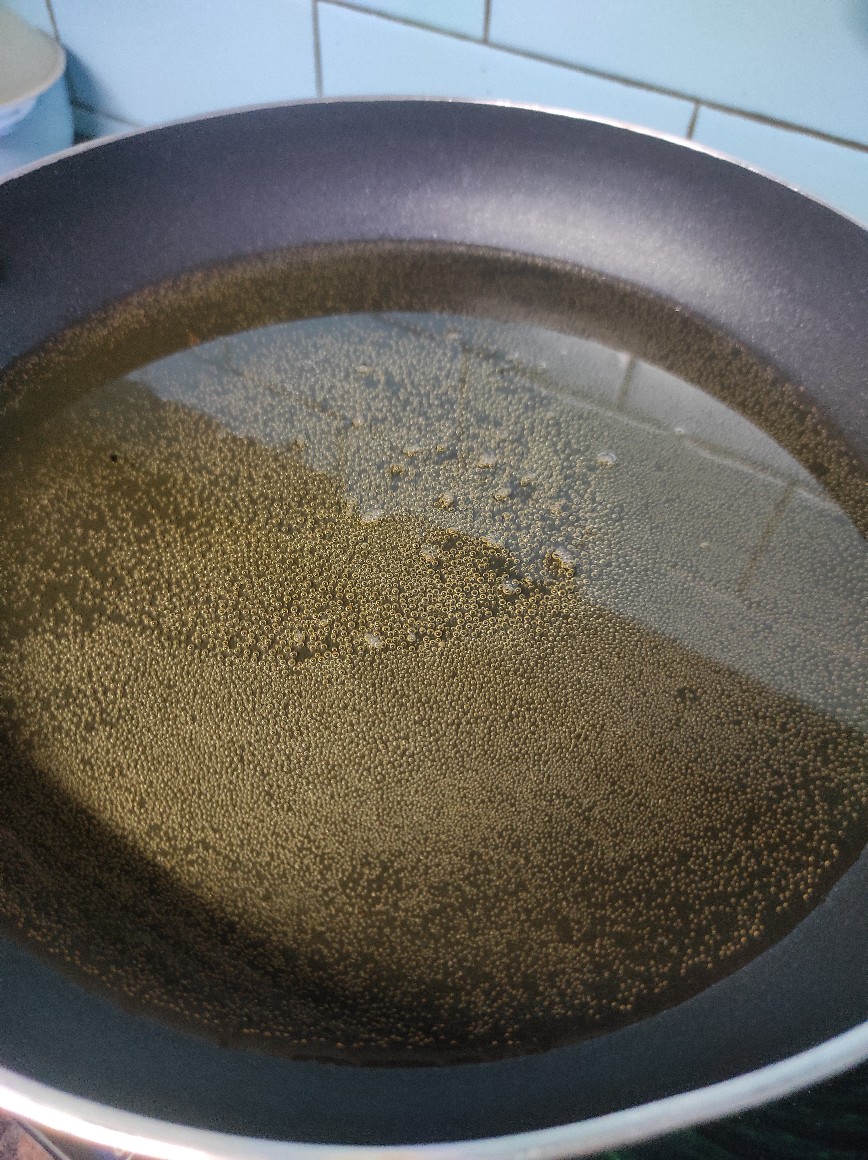 19) Now heat a pan with oil.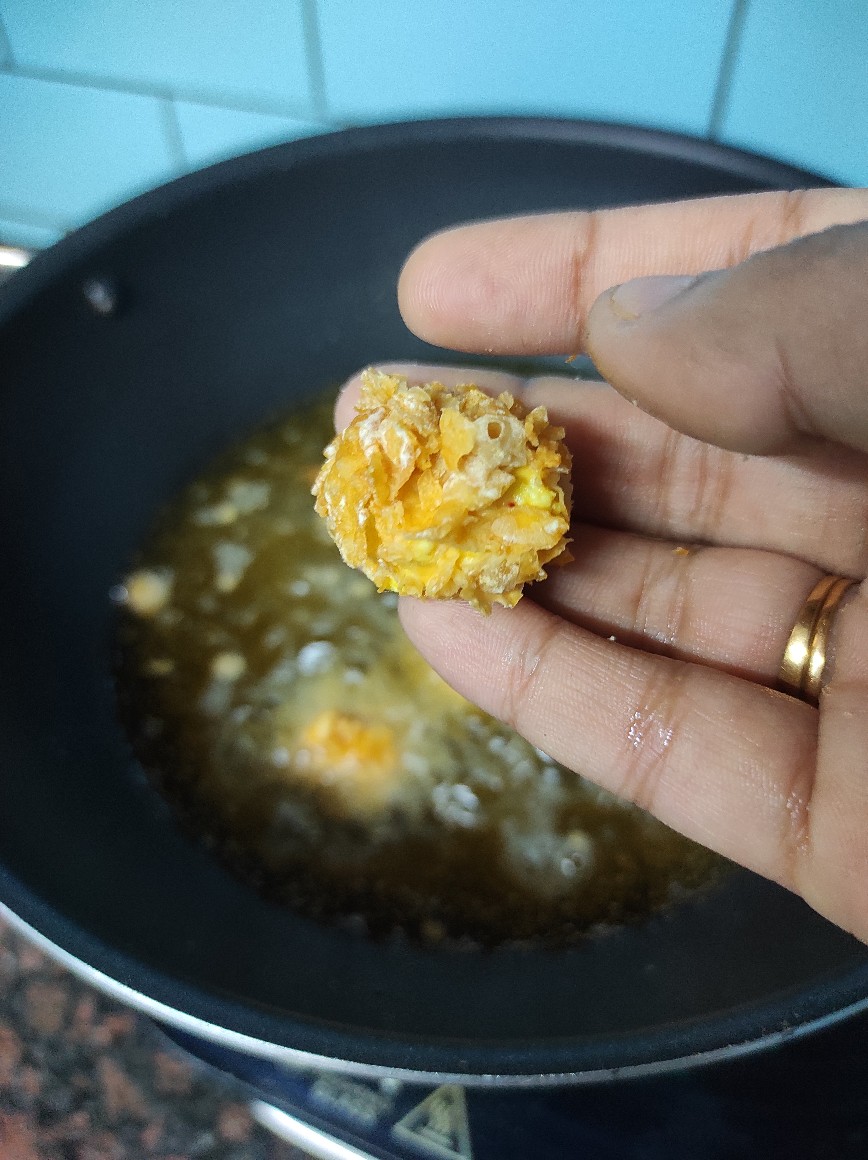 20) Turn the flame to low and slowly add the paneer popcorns in it one by one.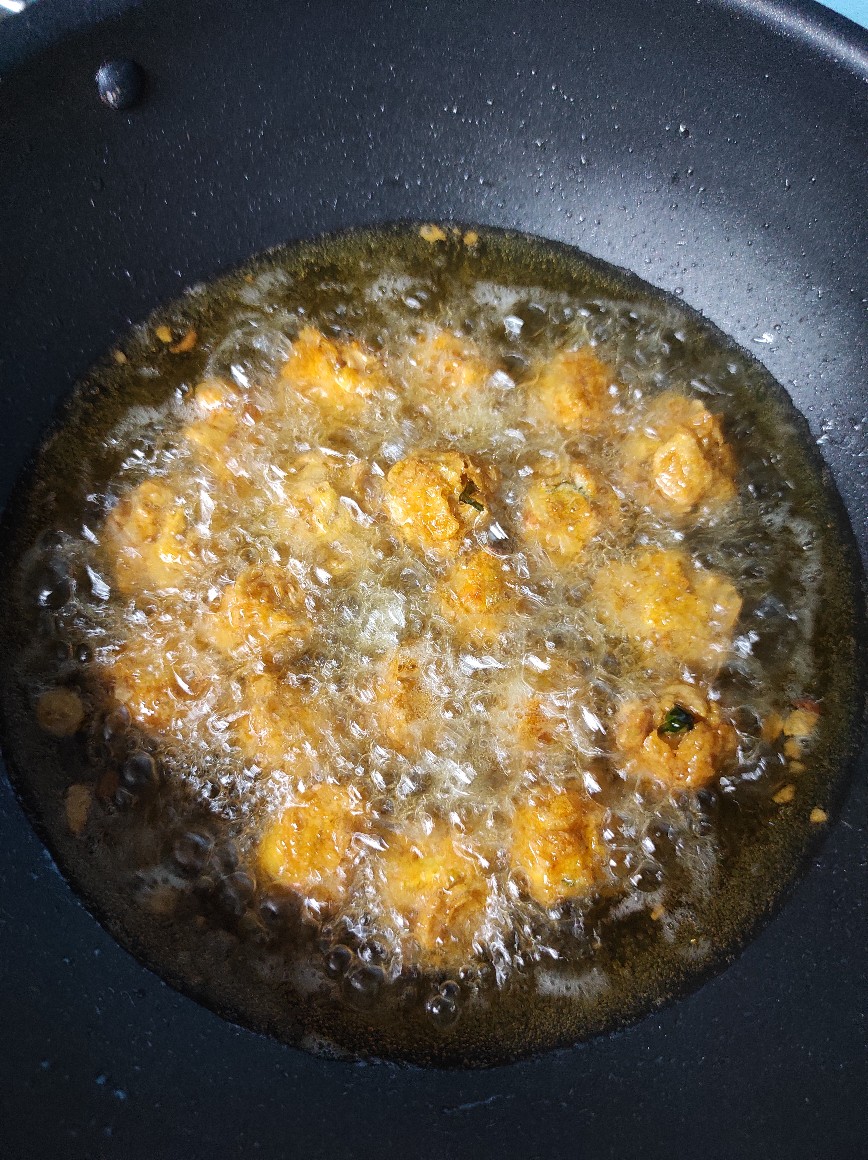 21) Deep fry them for 2 minutes until golden brown and crisp.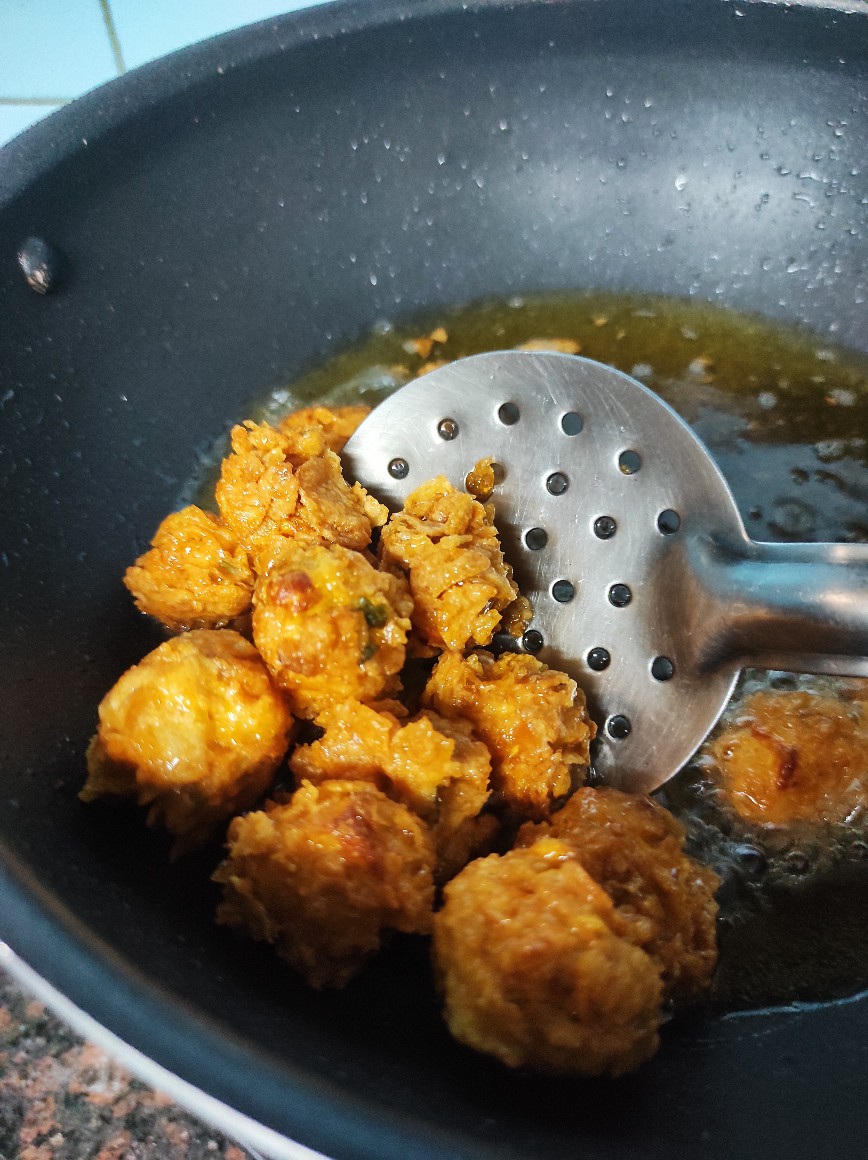 22) Strain them with the help of a strainer.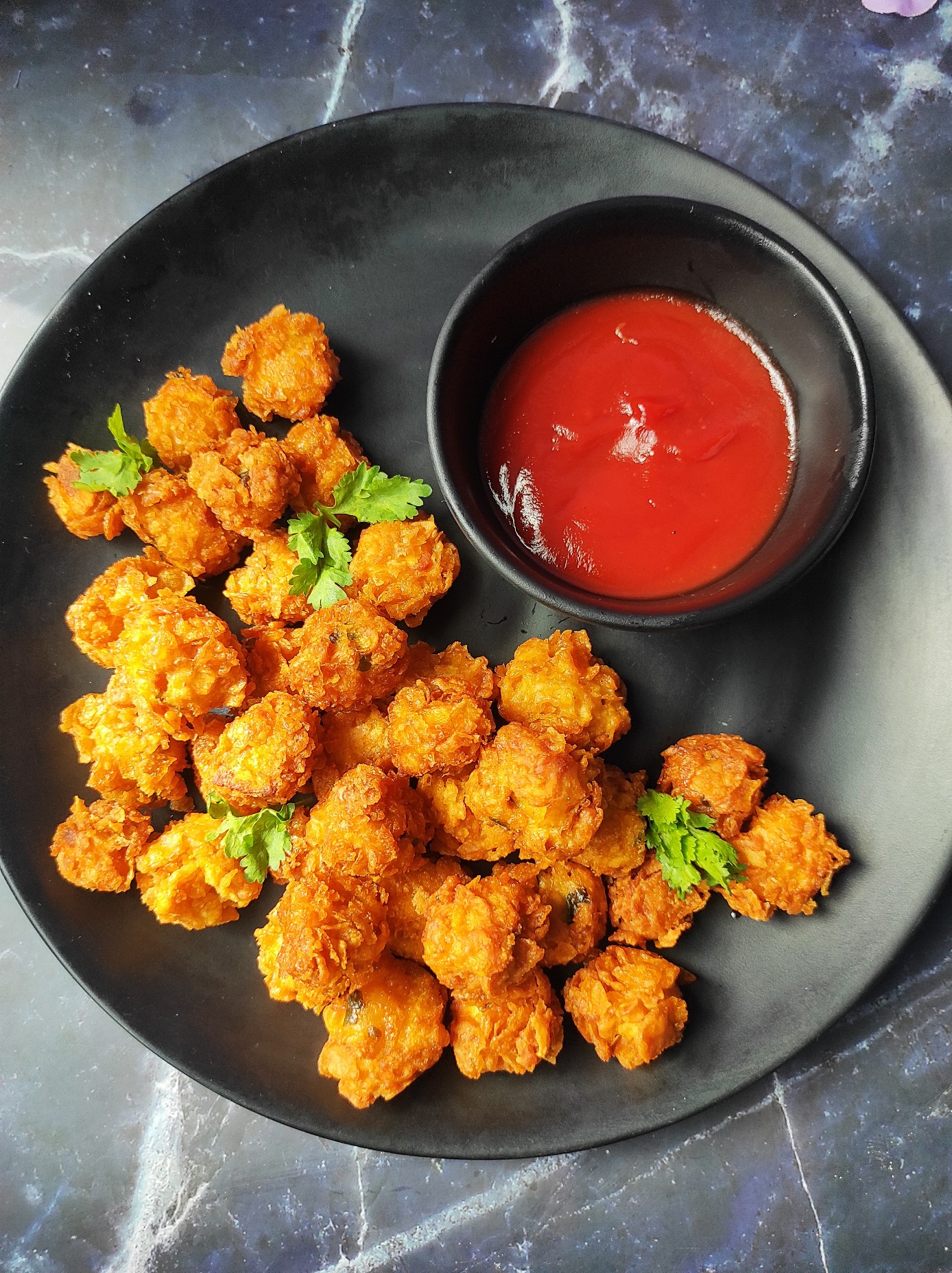 23) Your crispy and crunchy paneer popcorn is ready the be served. Enjoy with ketchup and Schezwan sauce.
Tips and Tricks
1) Properly crush the cornflakes before coating the paneer cubes with it.
2) Rest the paneer cubes for 10 minutes after seasoning it.
3) Don't add excess water to make the slurry. The slurry should be thick so that it gets evenly coated.
4) Coat the popcorns well with both slurry and cornflakes.
5) Don't over cook them.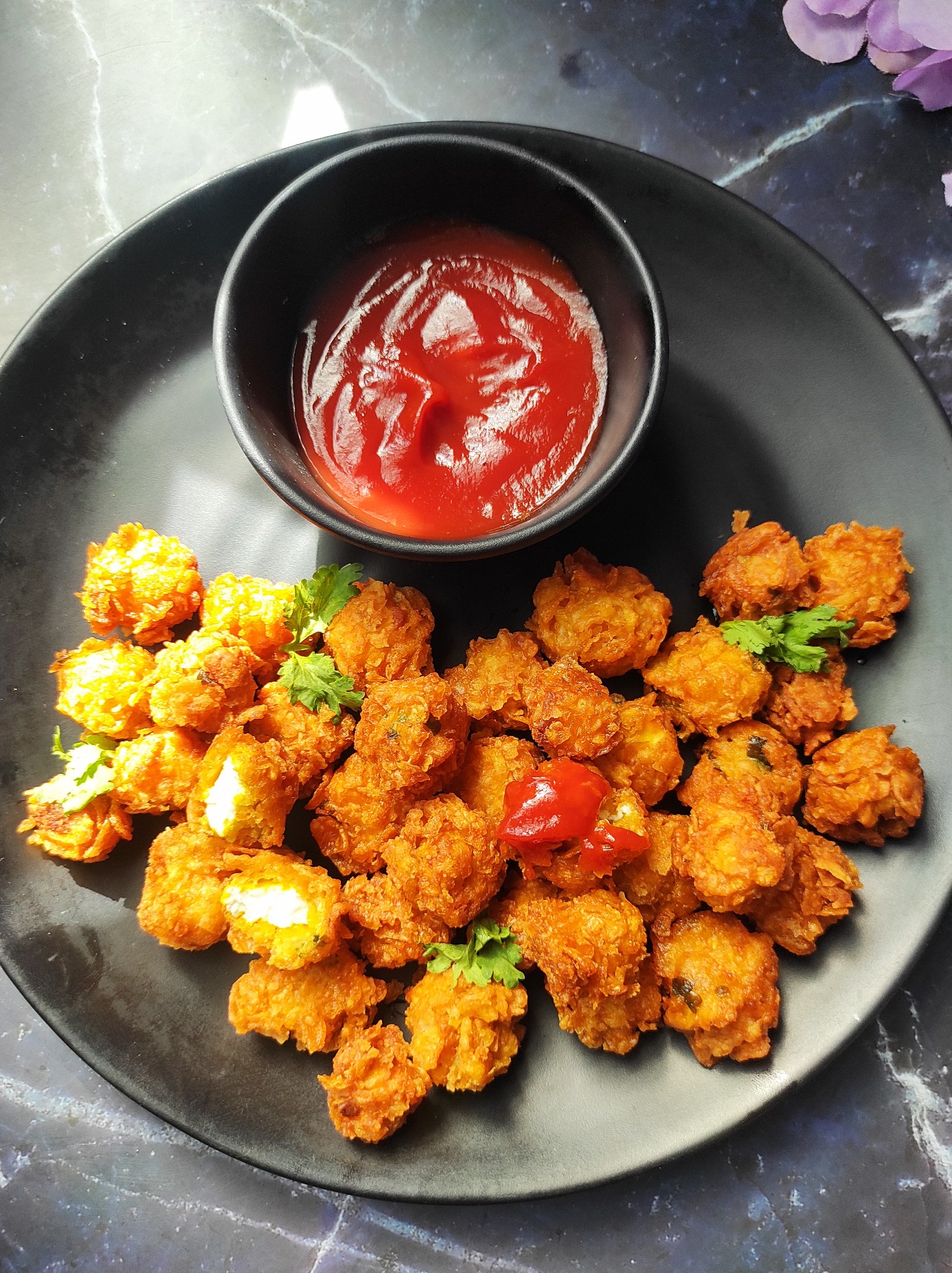 Healthier version
1) Airfry the popcorn instead of deep frying them.
2) Avoid red chilli powder if you are allergic to it.