Raita is a very famous side dish which belongs to the Indian cuisine. Raita is made with thick yogurt which is a probiotic and is a very good source of calcium. There are a number of variations in which raita is served. You can add your favourite fruits, veggies, nuts or boondi to make your favourite raita recipe. Raita is seasoned with freshly chopped coriander leaves and spices to make it taste more delicious. It is a side dish which tastes best with biryani.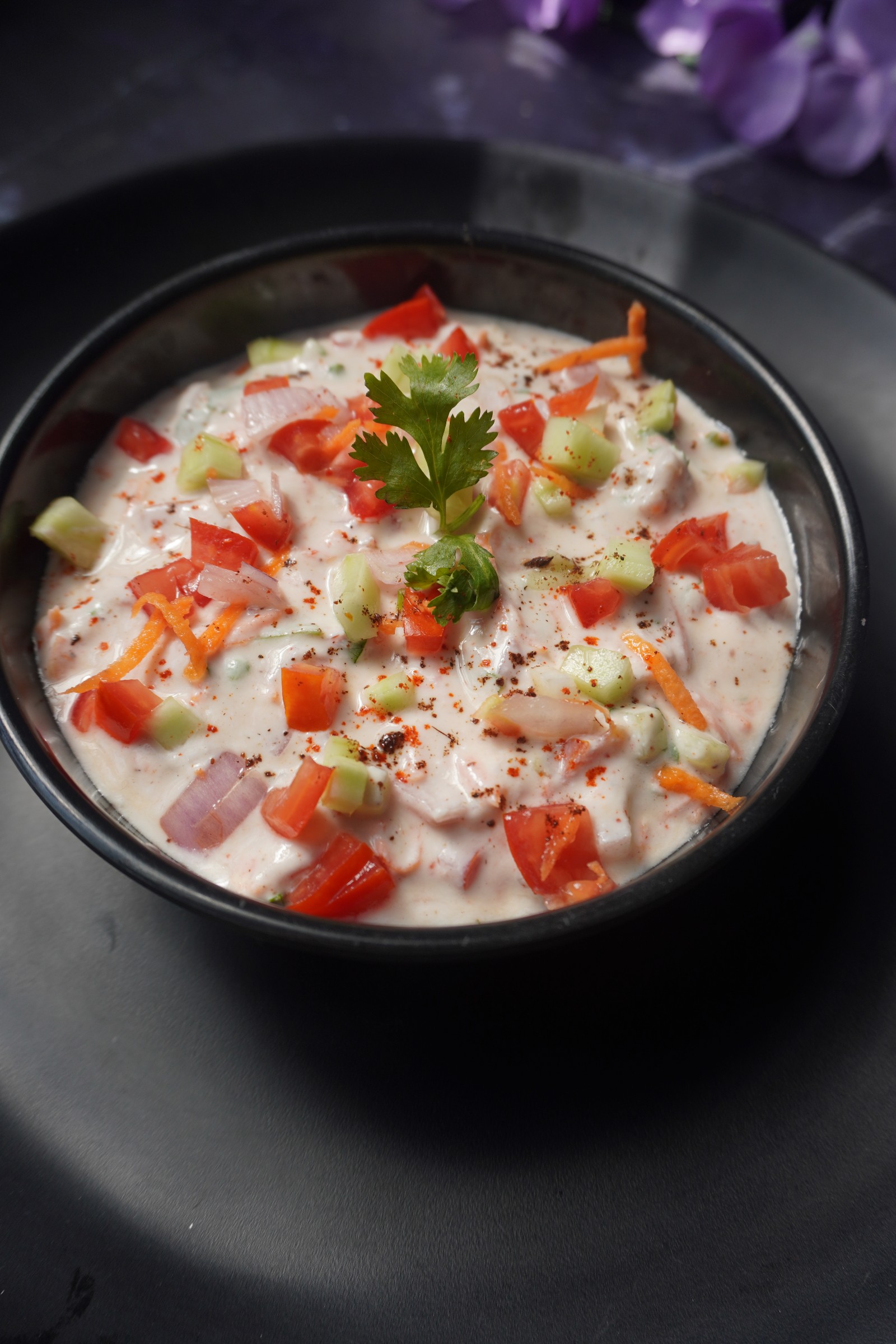 Introduction
This vegetable raita is made with freshly chopped and grated vegetables. Firstly, curd is beated well until smooth and then veggies are added to it. Later they are seasoned with herbs and spices and mixed well until done. This raita tastes best with biryani and you can add your choice of veggies in it too. So ahead and give this recipe a try and please don't forget to share your reviews in the comments section below⬇
Ingredients
Curd: 250 grams
Carrot- 1 (grated)
Onion- 1 (small sized; Finely chopped)
Cucumber- 1 (Finely chopped)
Tomatoes- 1 (Medium sized; finely chopped)
Coriander leaves- 1 tablespoon (finely chopped)
Green chillies- 2 (finely chopped)
Salt- 1 teaspoon
Red chilli powder- 1 teaspoon
Cumin powder- 1 teaspoon
Chat masala- 1 teaspoon
Step by step recipe with images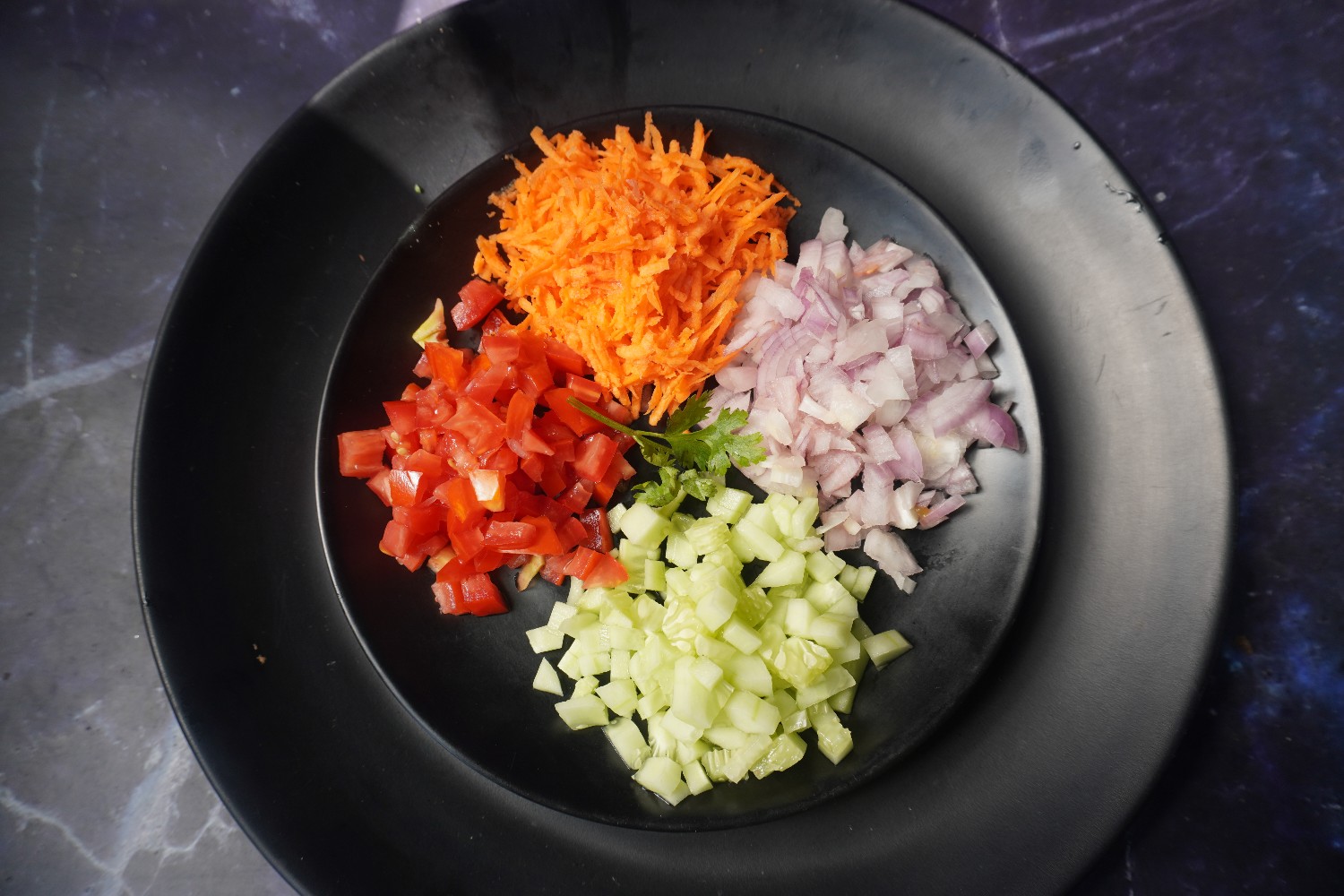 1) Firstly slice the tomatoes, cucumber and onion and grate a carrot.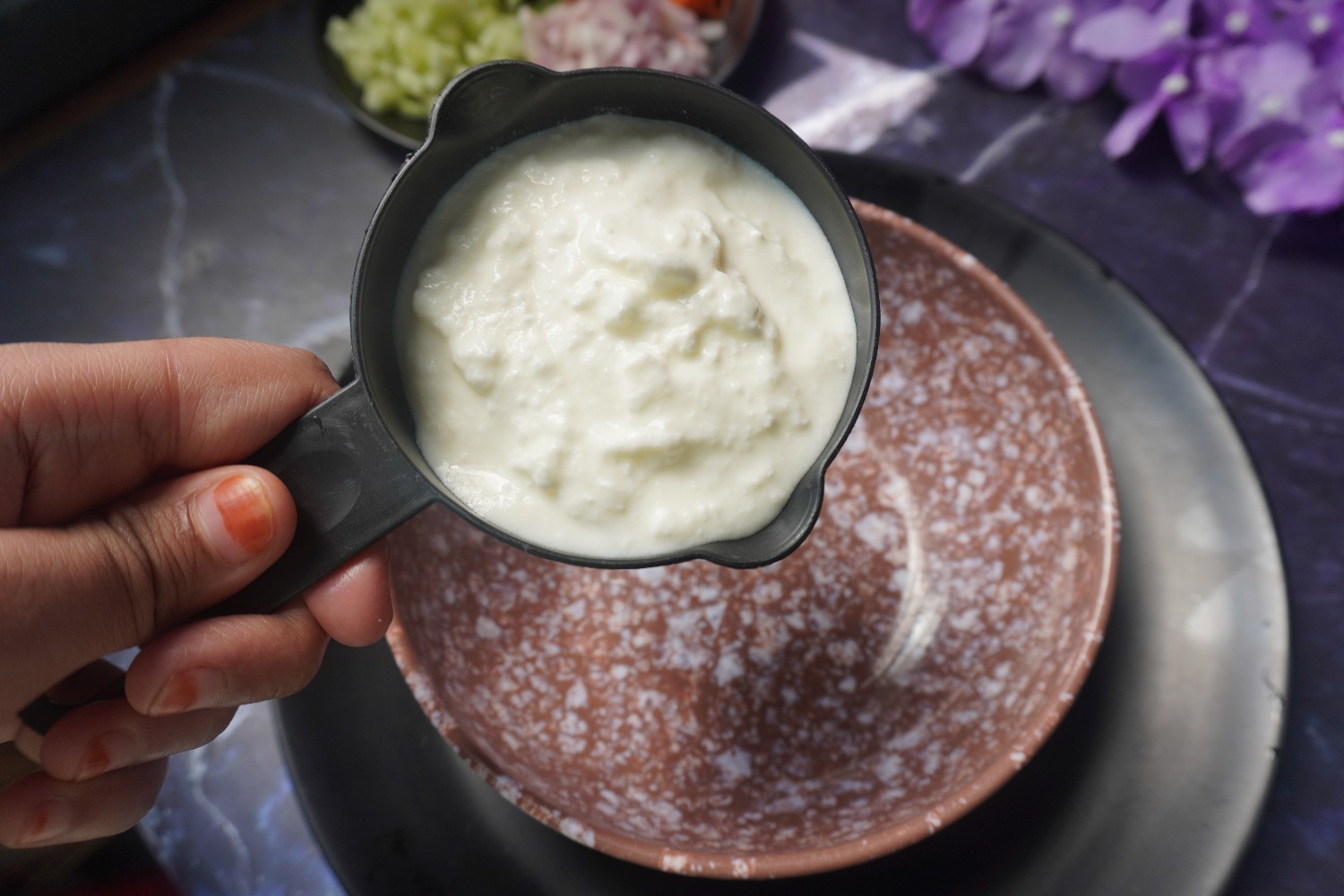 2)Now take a mixing bowl and add 250 grams of curd in it.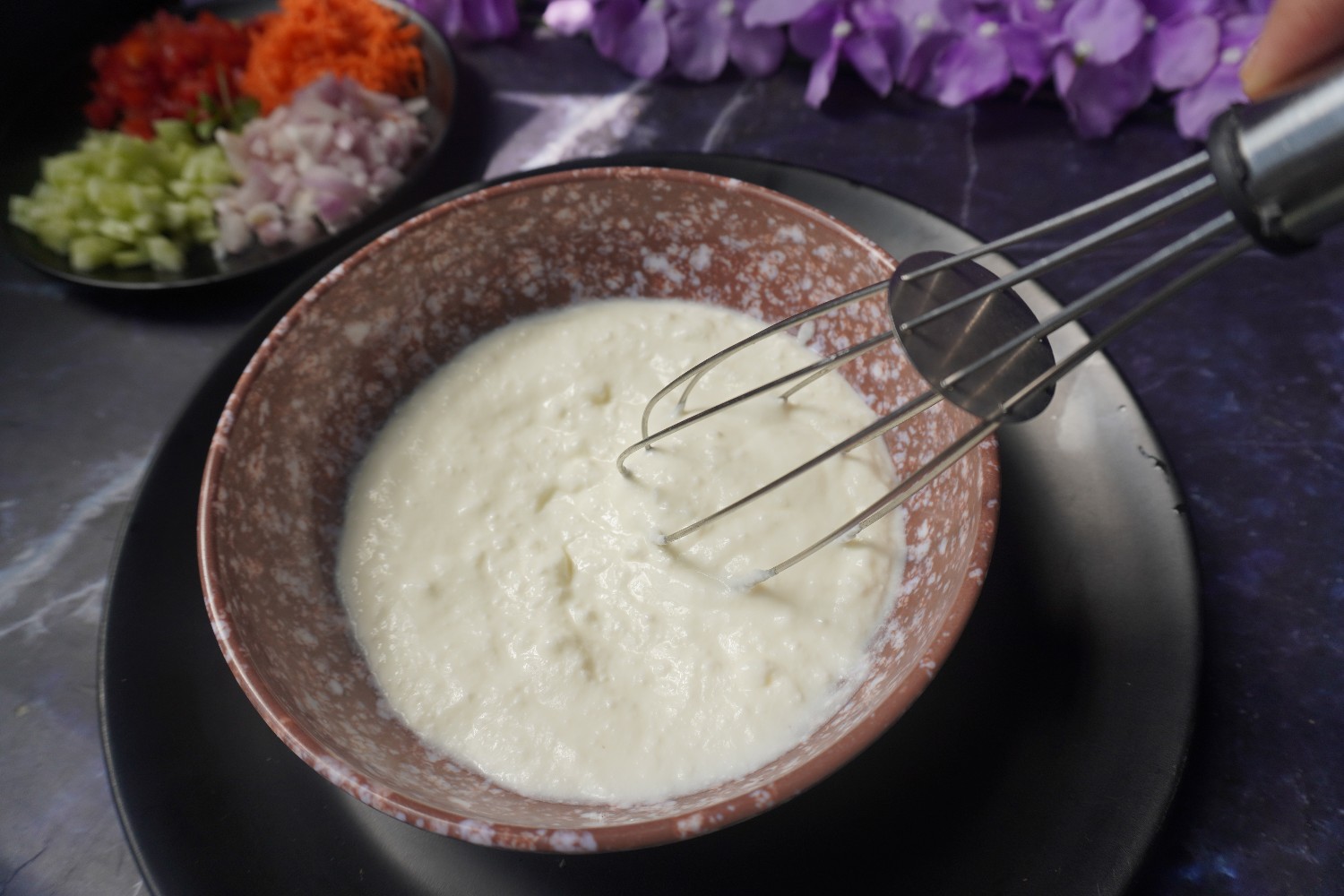 3)Beat it well with a whisker.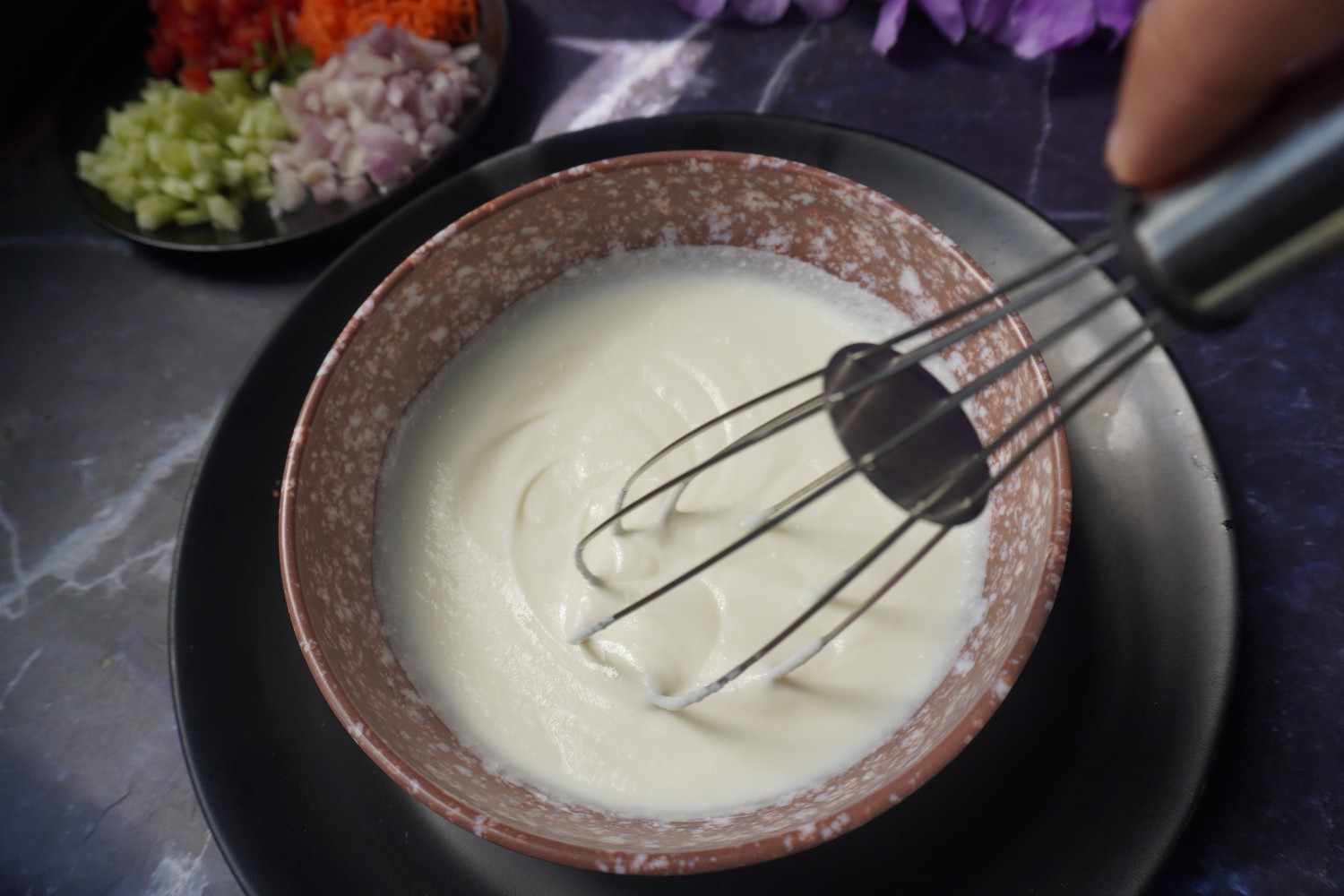 4) When it turns smooth and creamy. Your curd is ready.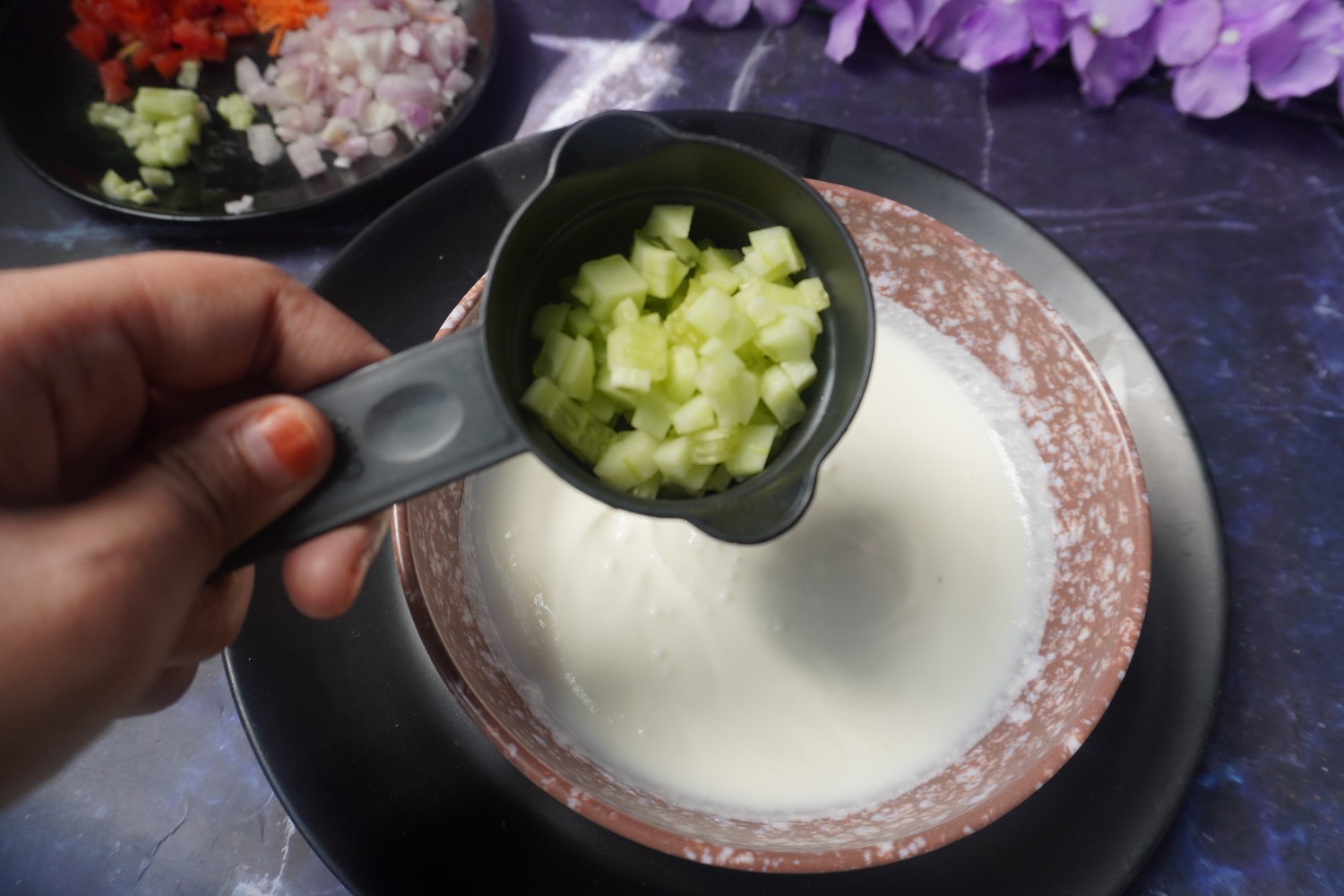 5) Add the chopped cucumber in it.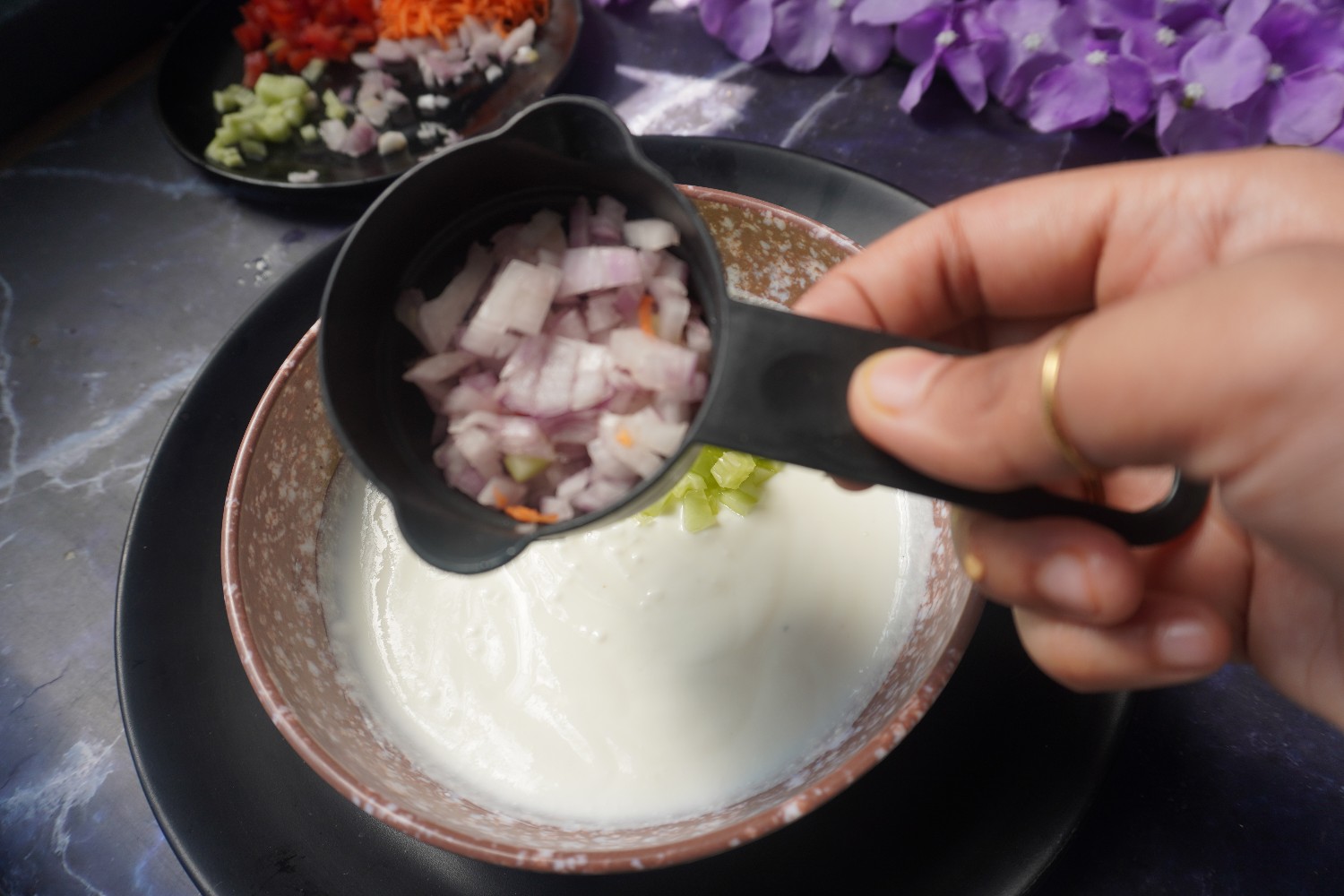 6) Add chopped onions in it.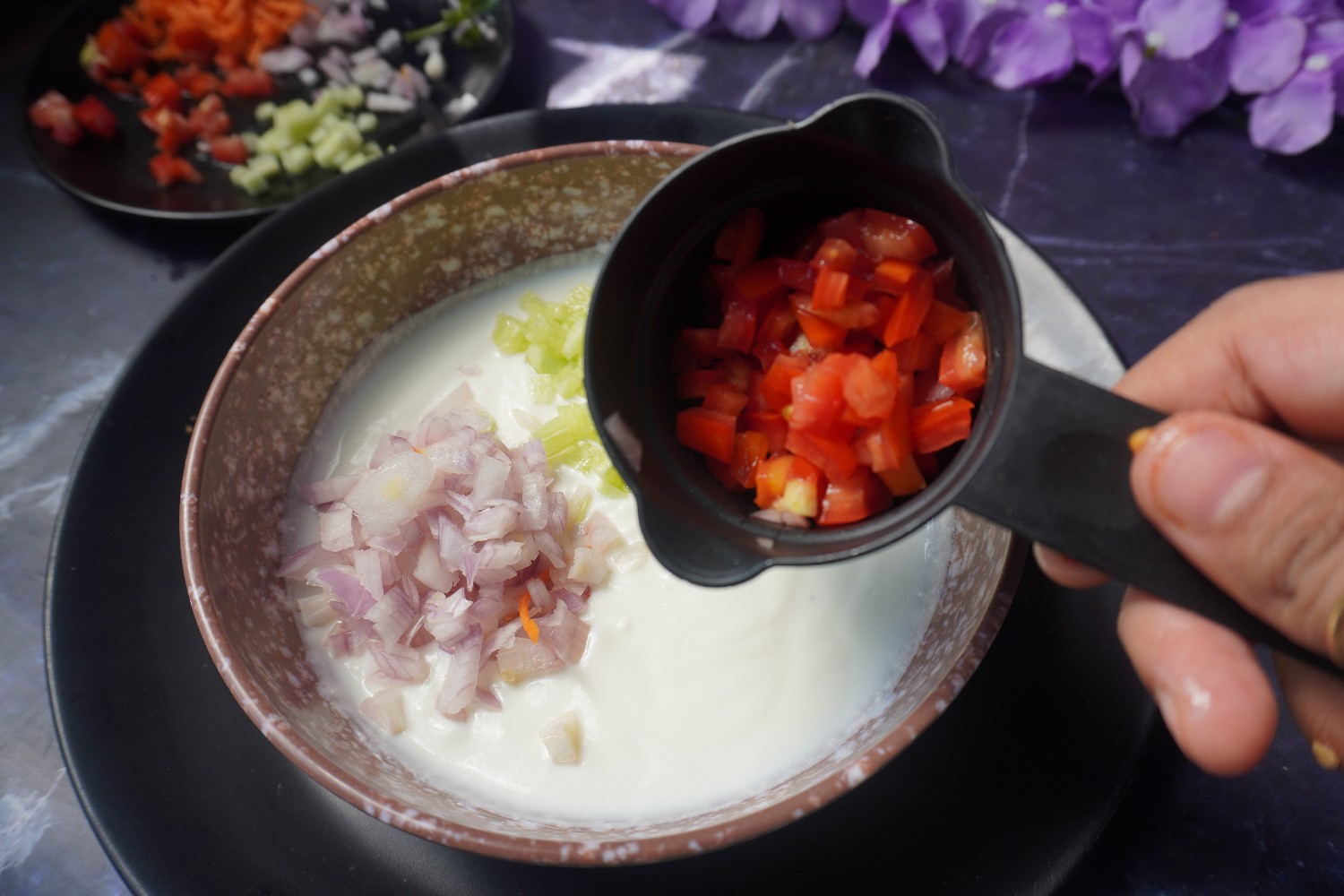 7) Add chopped tomatoes in it.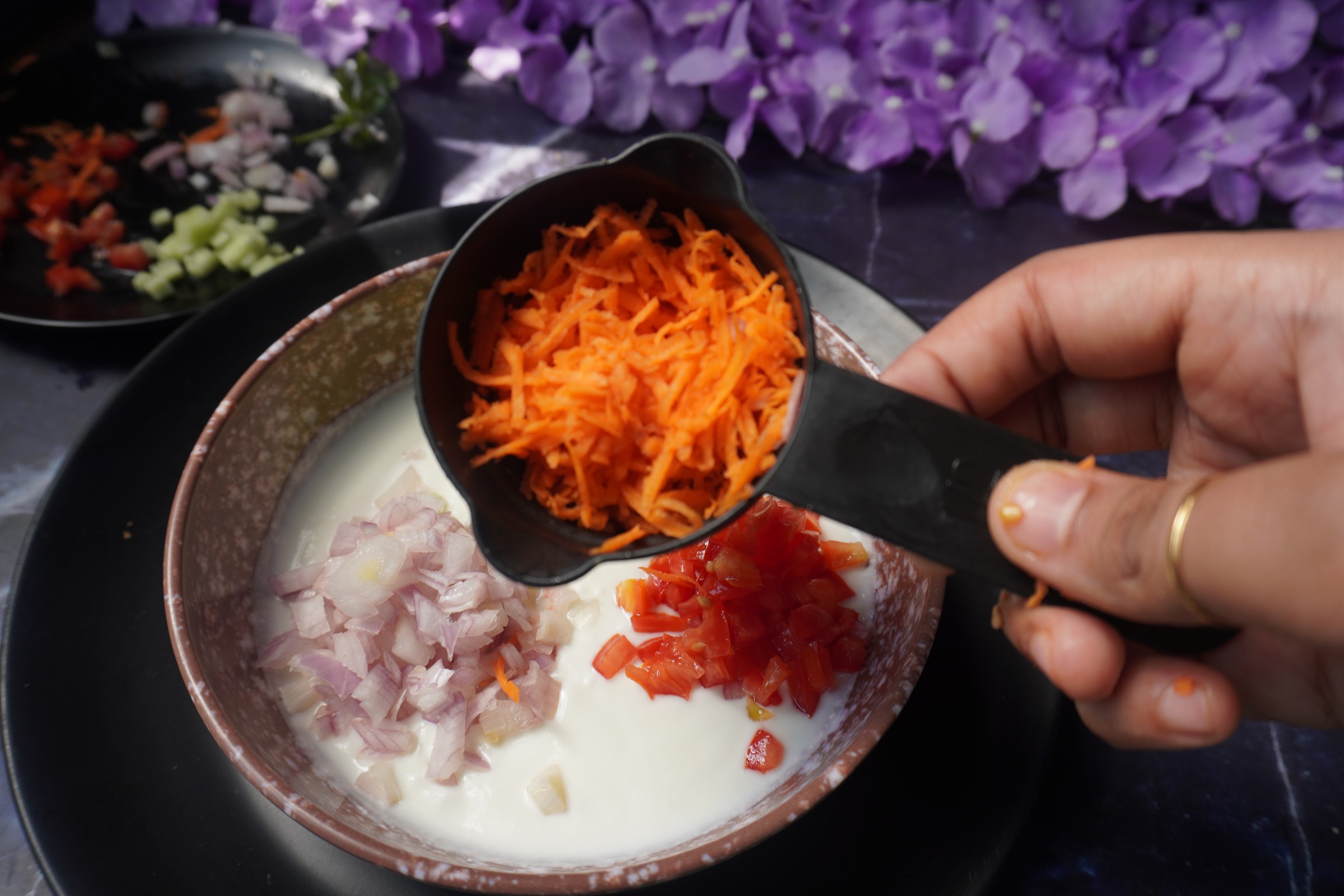 8) Now add grated carrots in it.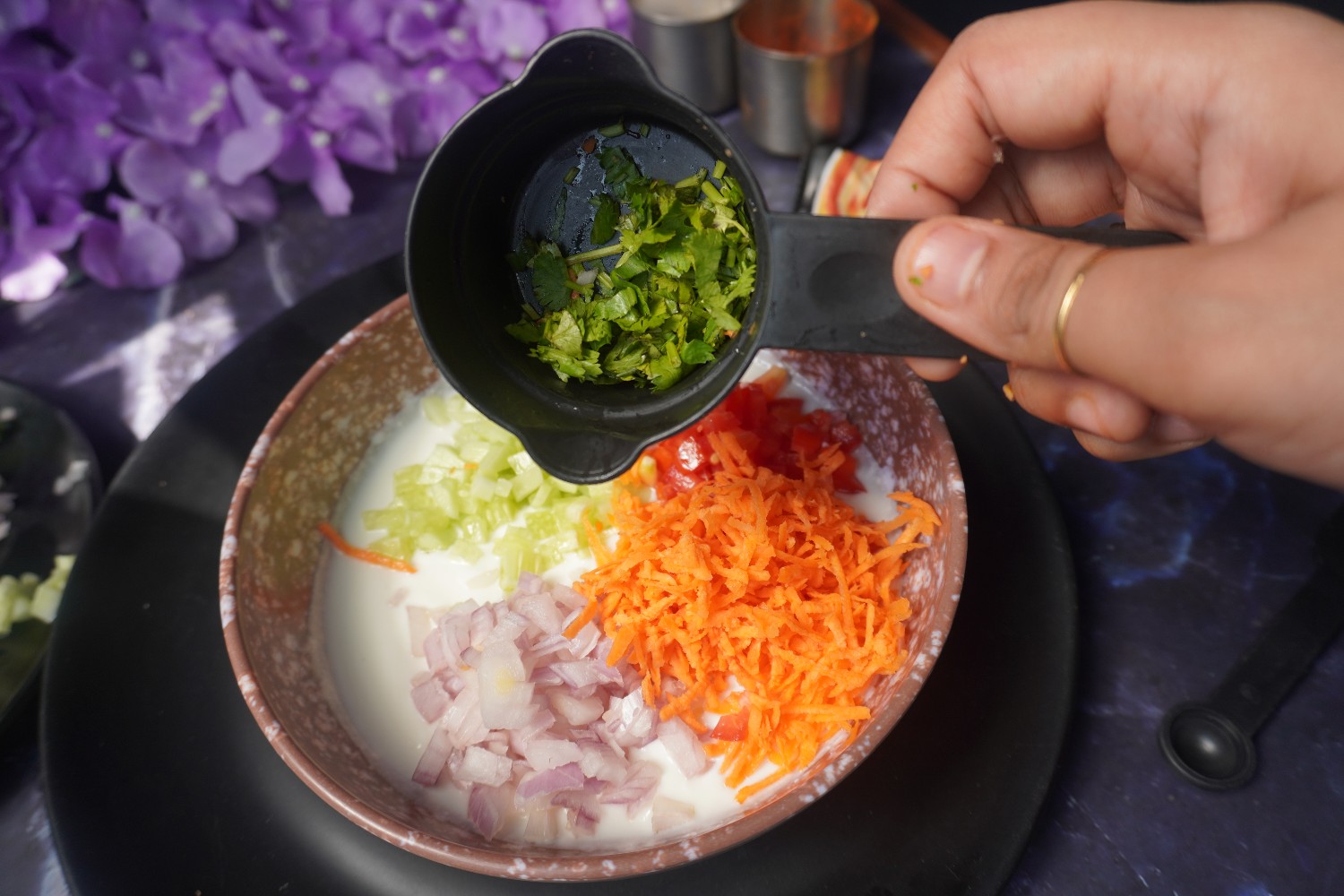 9) Add chopped coriander leaves in it.

10) Add chopped green chillies in it.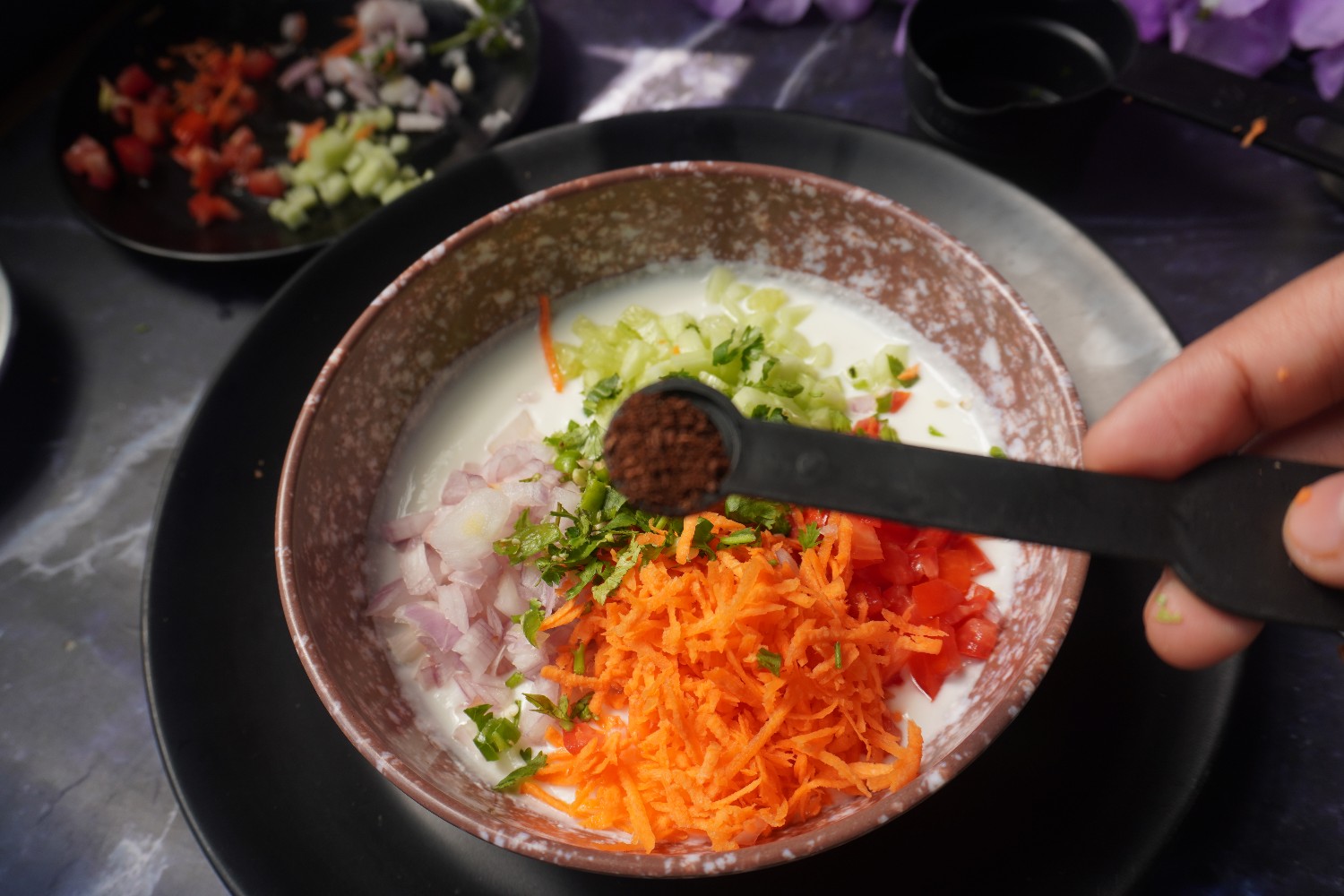 11) Now add a teaspoon cumin powder in it.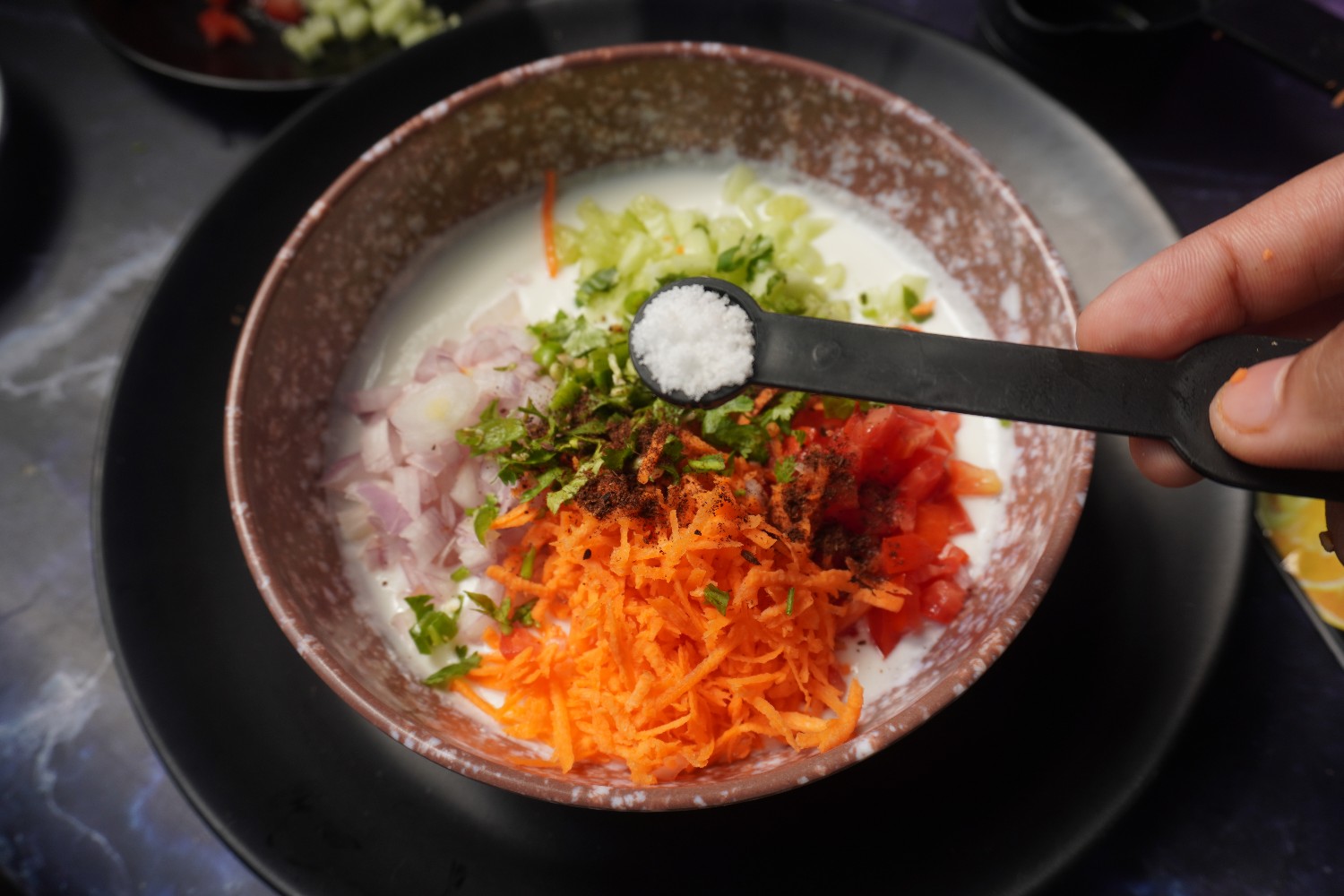 12) Add a teaspoon of salt in it.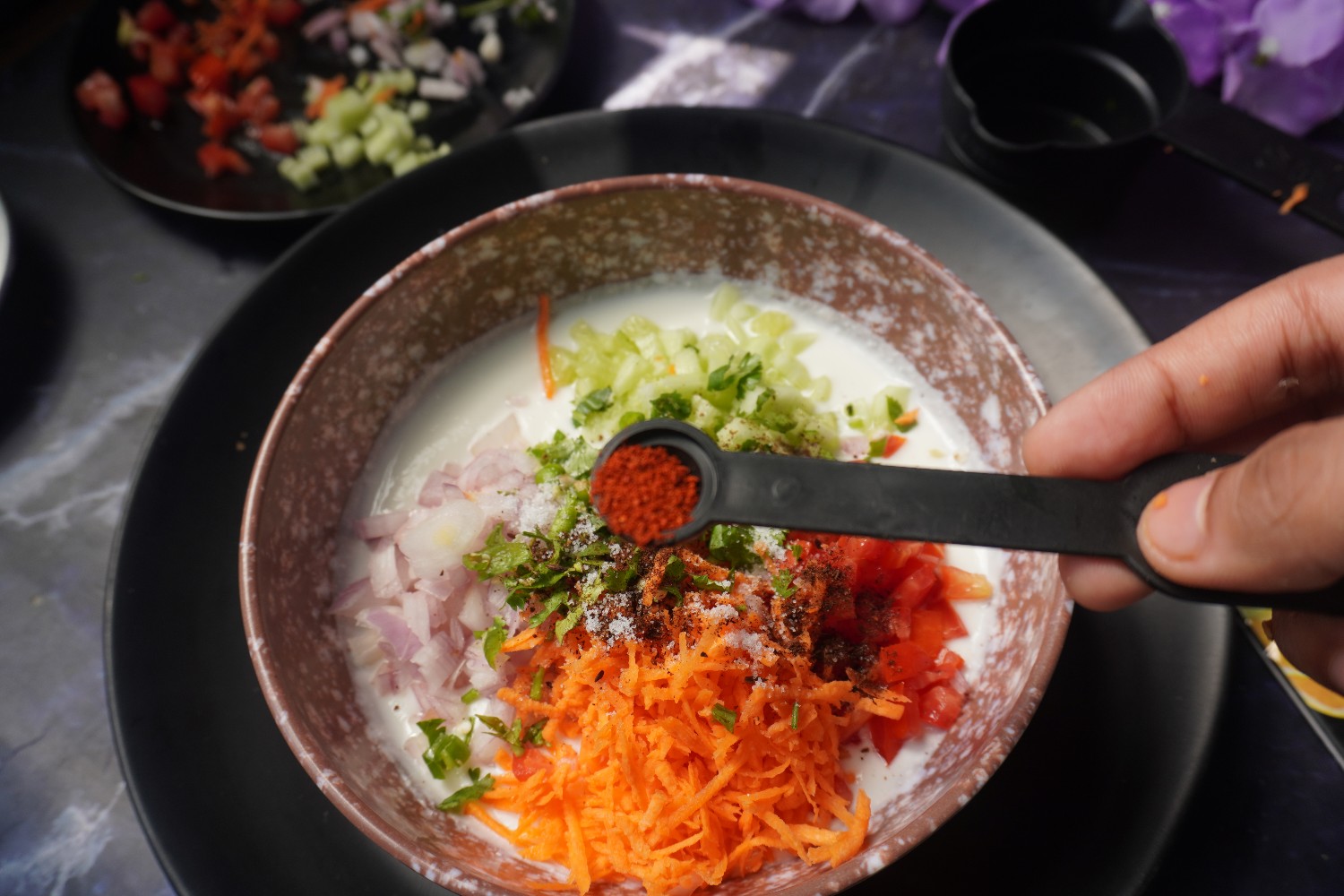 13) Add a teaspoon of red chilli powder in it.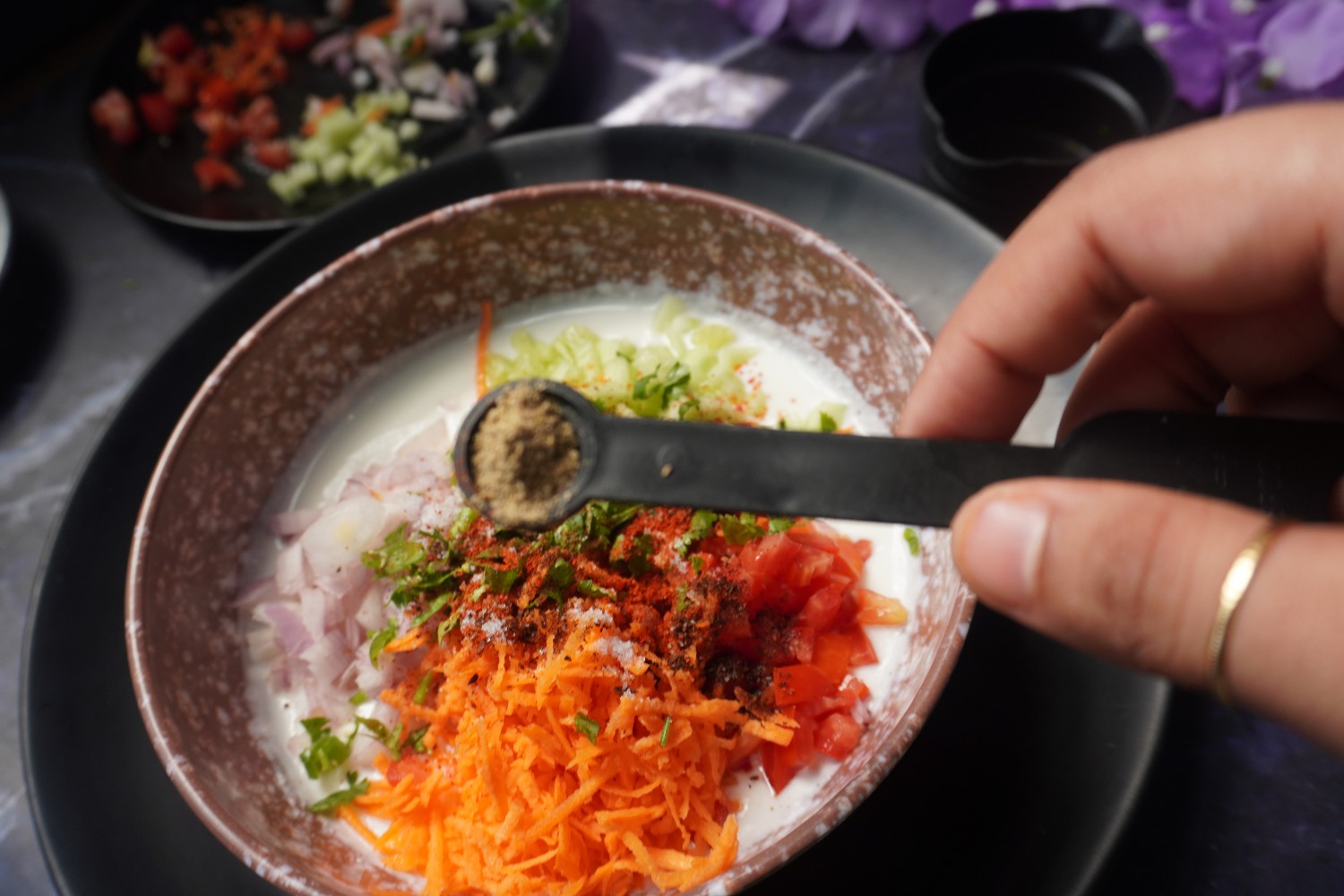 14)Finally add a teaspoon of chaat masala in it.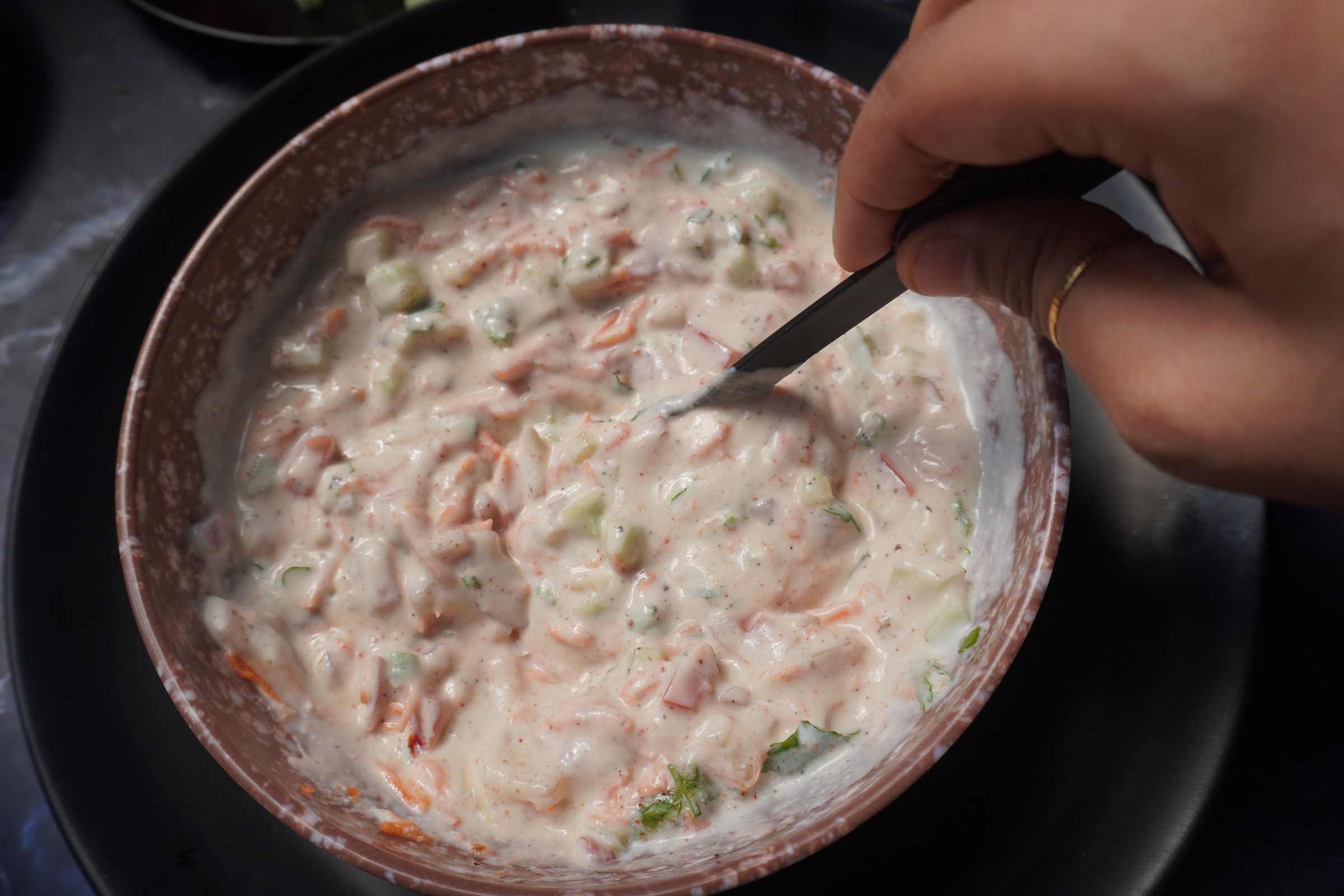 15) Mix them well until properly mixed.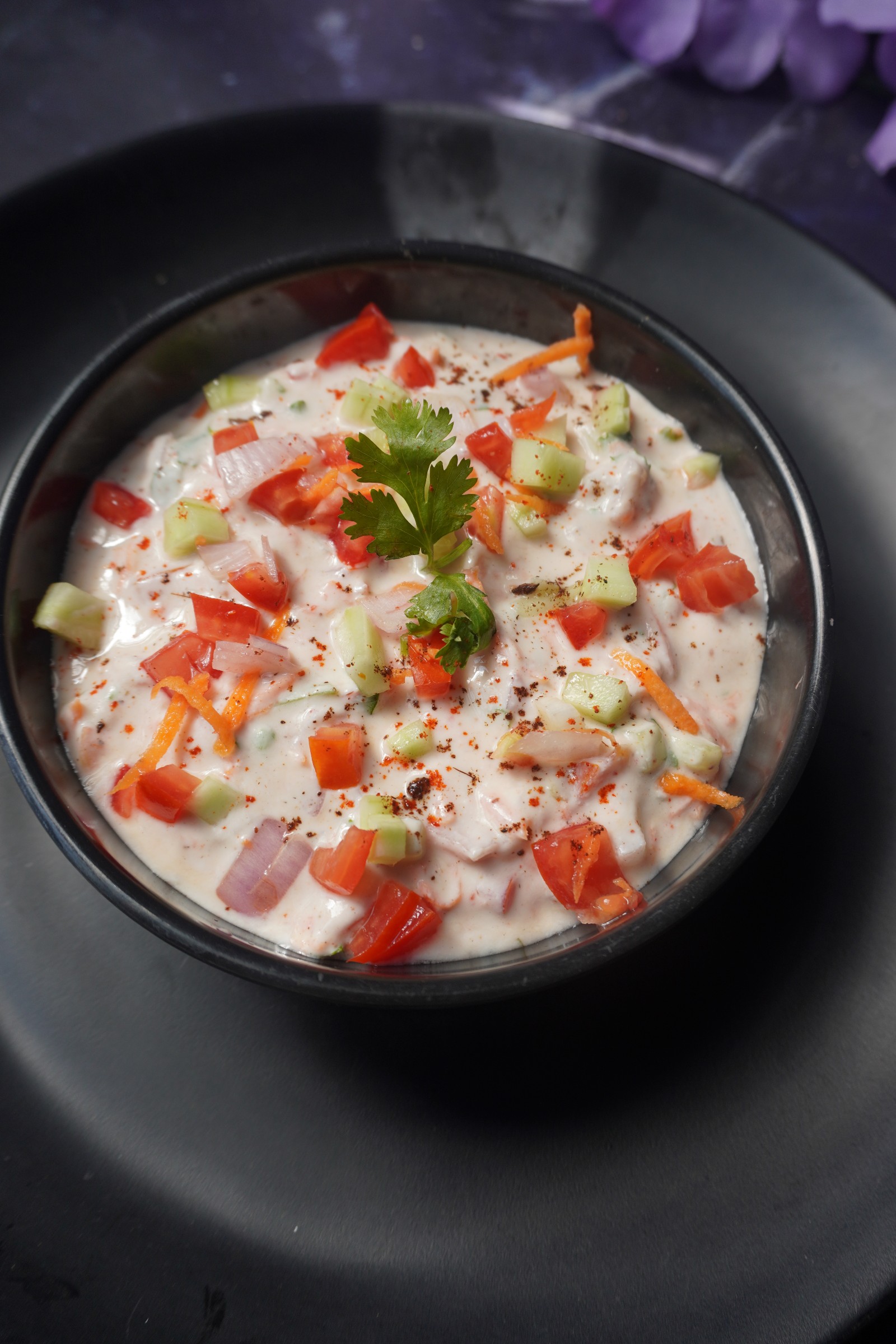 16) Your yummy vegetable raita is ready to be served. Enjoy it with biryani.
Tips and Tricks
1) Beat the curd until smooth and creamy.
2) Evenly chop the veggies.
3) Add a pinch of sugar if your curd is sour.
4) You can add salt as per your taste.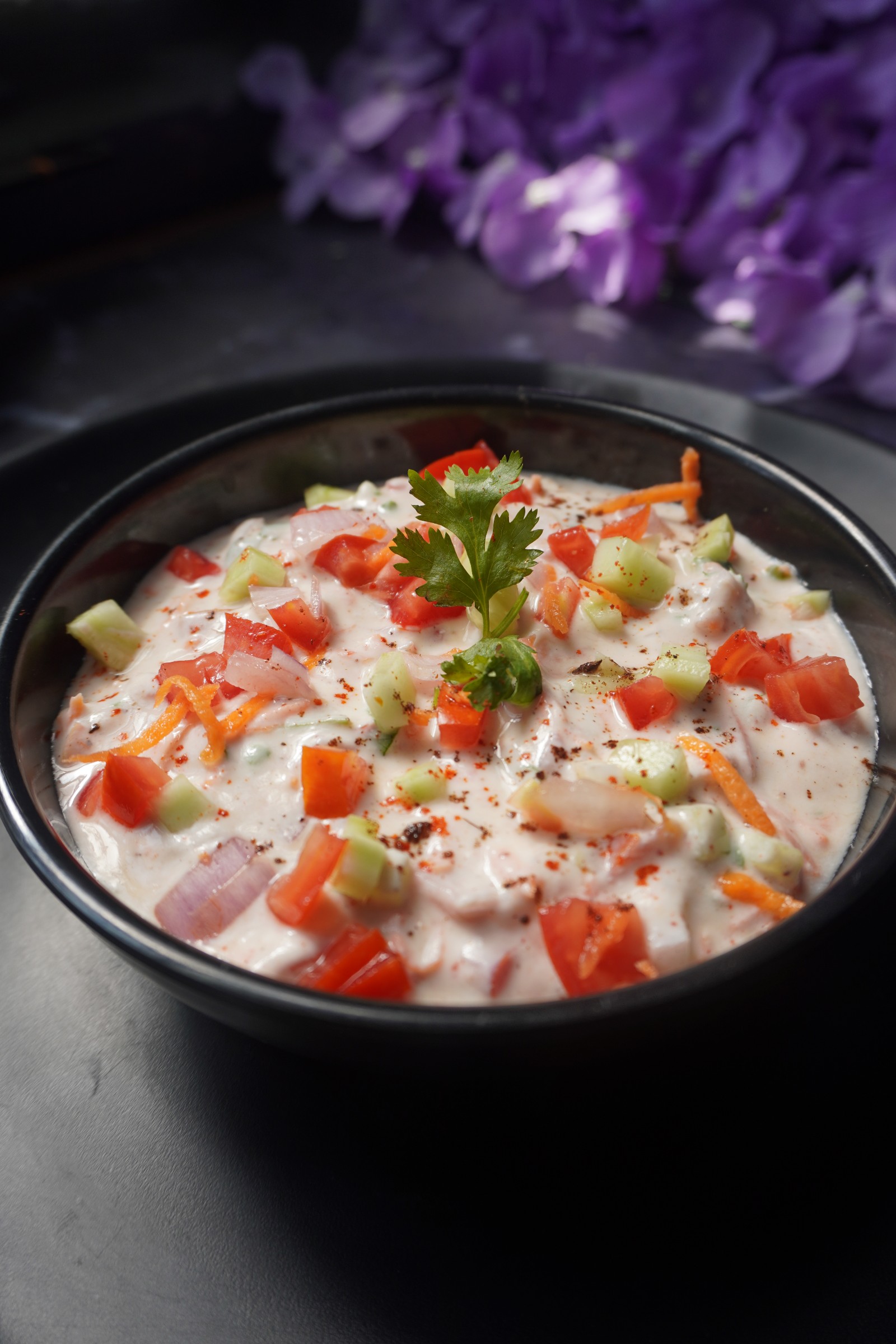 Healthier version
1) You can add more healthy veggies like broccoli , capsicum and beetroot if you want.
2) You can skip using chillies if you are allergic to it.