Kada prasaad also known as wheat flour halwa is a very famous North Indian cuisine. Kada prasaad is usually served in gurudwaras all around the world. This yummy velvety halwa is rich and packed up with goodness. This recipe is made with simplest ingredients which are readily available in the kitchen. This recipe follows a simple ingredients ratio 1:1:1:2 in which wheat flour, sugar and desi ghee are added in equal quantities and exactly double amount of water is used. This tastes super yummy and is loved by all.Stirring is the key of this recipe as it helps toh avoid lumps. Apart from this all the hardwork you need to make this recipe is patience.
Introduction
This yummy recipe is made by firstly making a sugar solution using sugar and water and then roasting wheat flour in Desi ghee until it turns golden brown and aromatic. Later both are combined well until oil separates. This halwa or kada prasaad holds a lots of significance in Punjabi households where, it is prepared on special occasion or at the begginging of something new or prosperous. Kada prasaad is prepared and served in gurdwaras everyday. It is considered pious and offered to the gurus and then distributed among sikh devotees. Many people belonging to different religions specially visit gurdwara to have this pure and delicious halwa. This recipe is truly pious and yummy and you must try it once. So go ahead and give this recipe a try and please don't forget to share your reviews in the comments section below.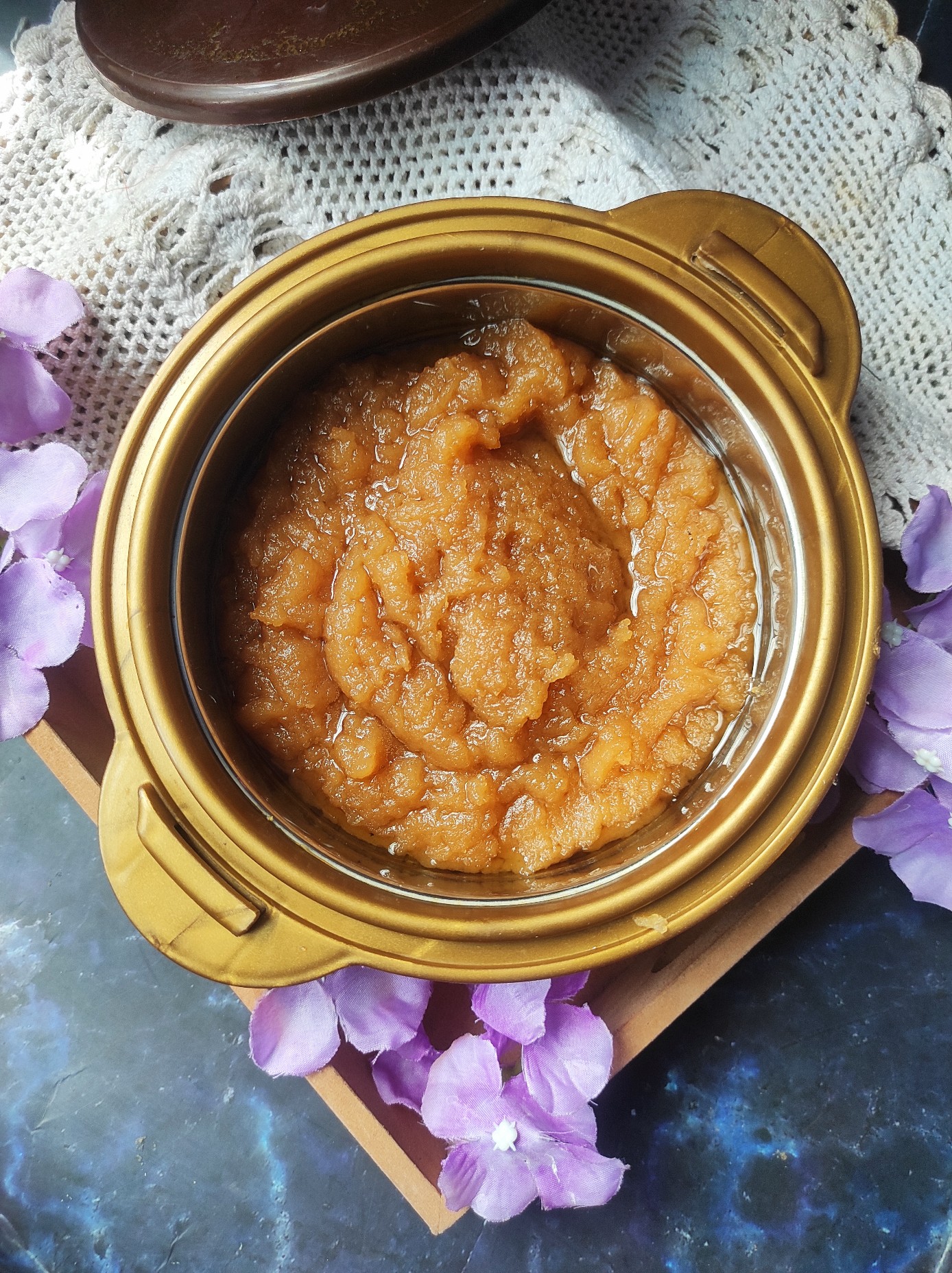 Ingredients
Ingredients:Wheat flour- 1 cup Sugar- 1 cup Desi ghee- 1 cup Water- 2 cups
Step by step recipe with images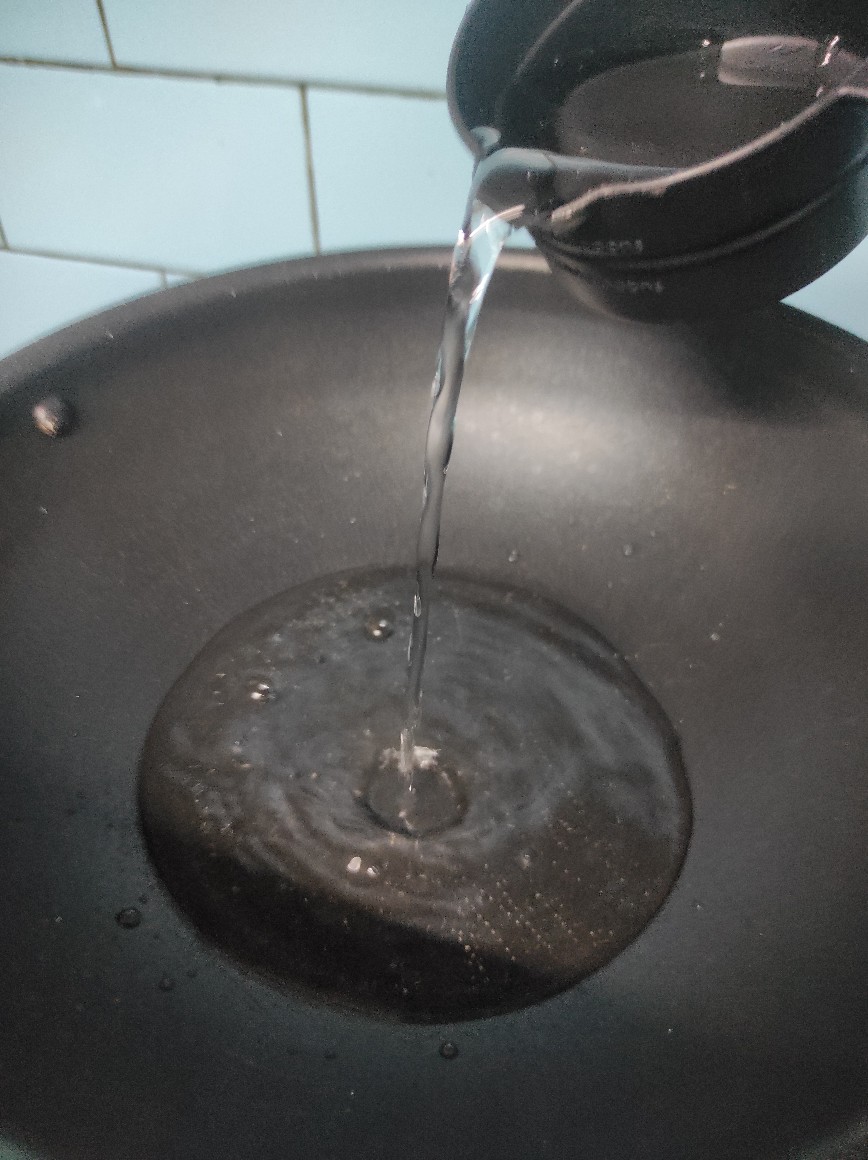 1) Firstly heat a pan with 2 cups of water.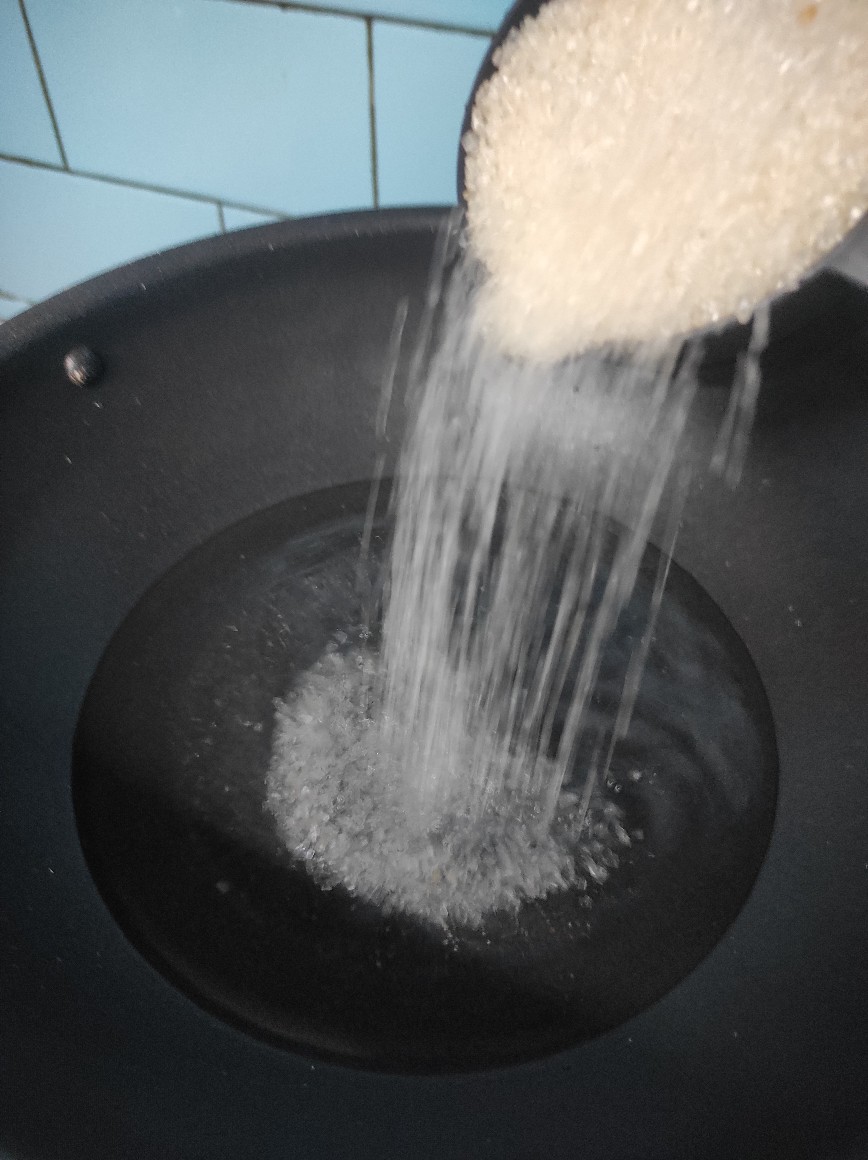 2) Now add a cup of sugar in it.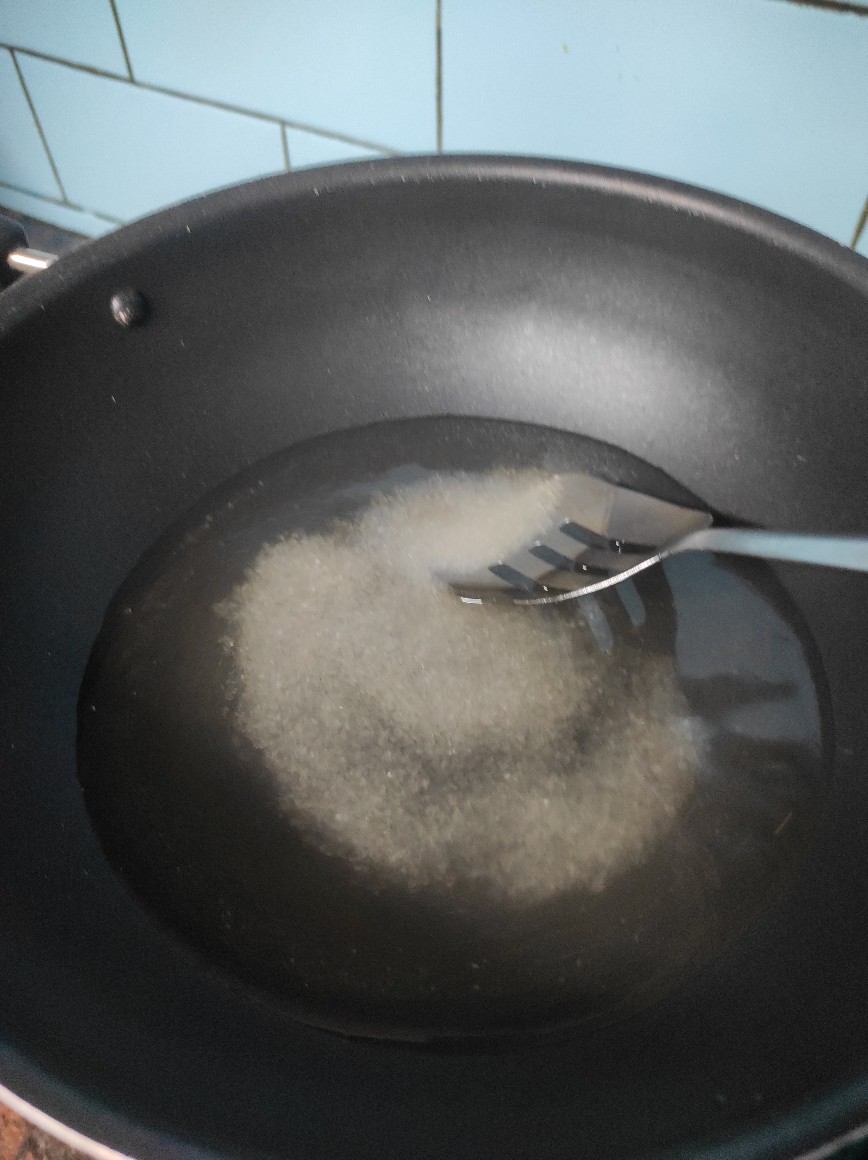 3) Cook it on low flame for 2 to 3 minutes until sugar dissolves.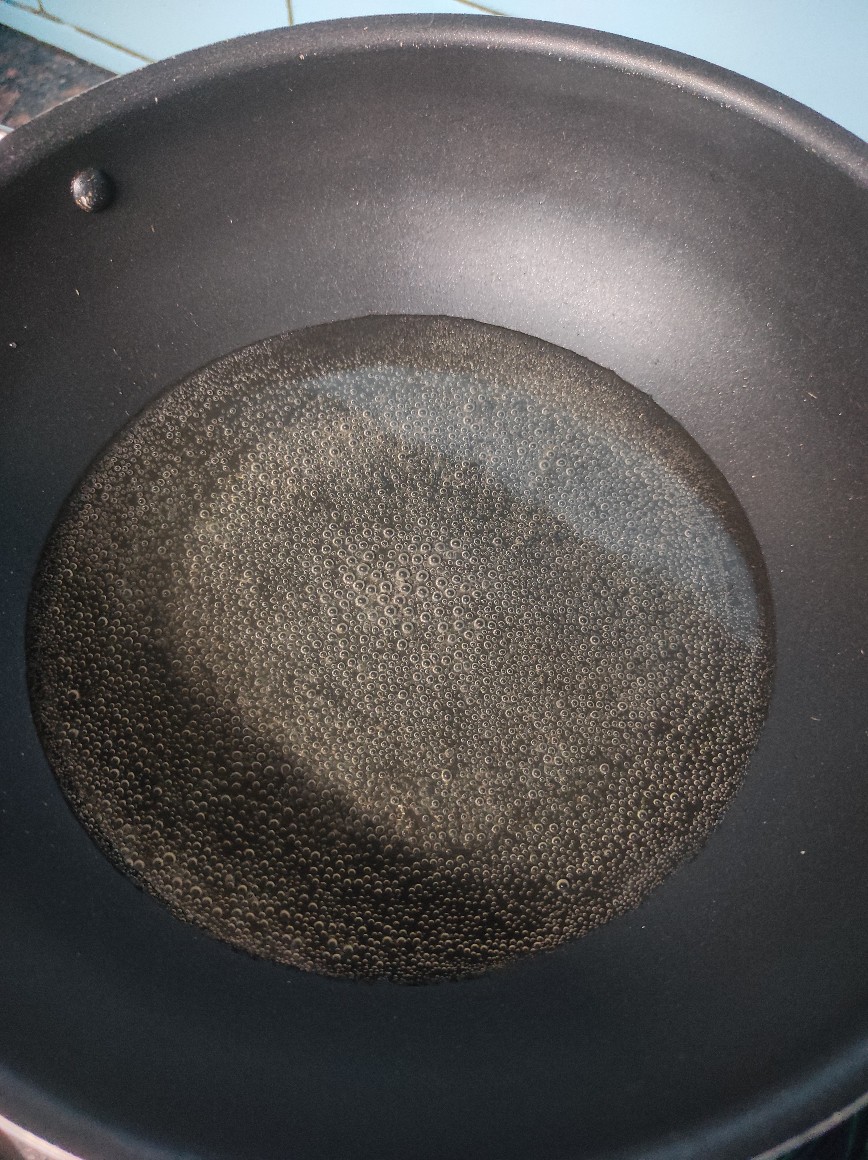 4) Once sugar dissolves and the water starts boiling, turn off the flame and keep it aside for later.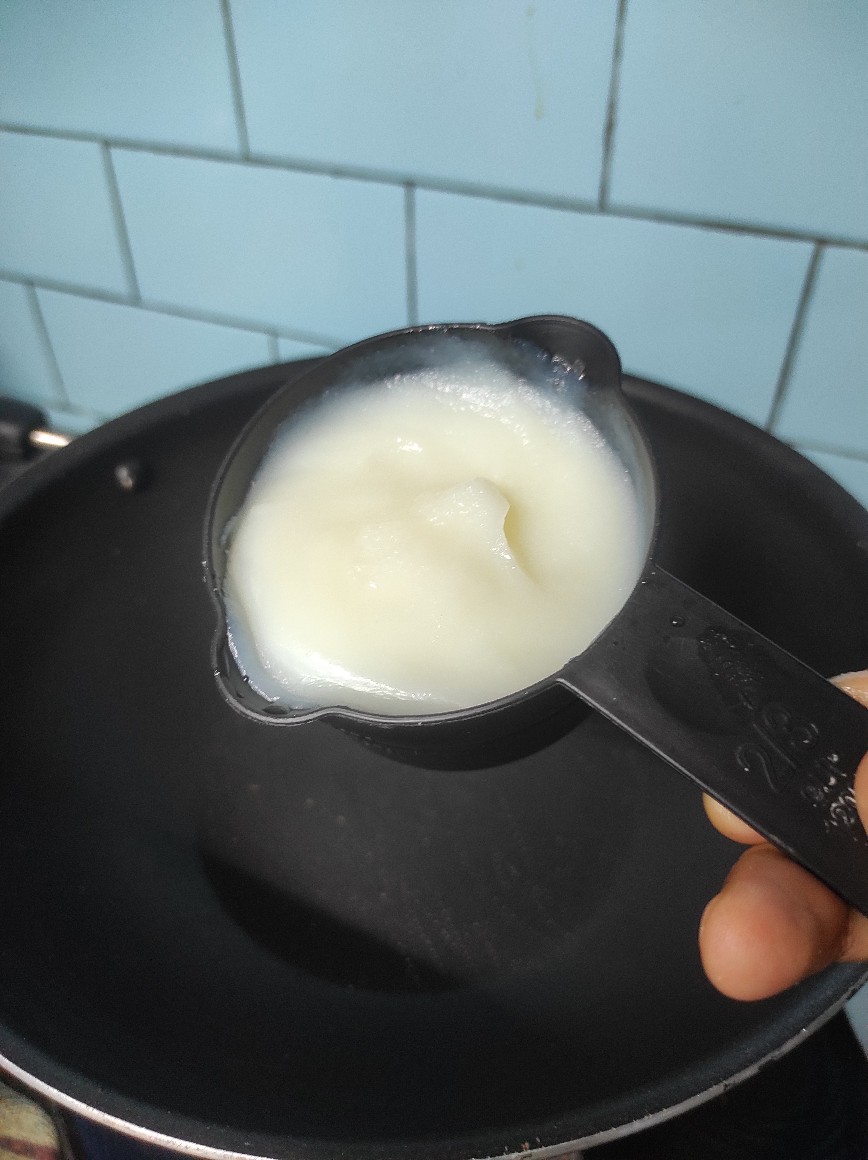 5) Now heat a thick bottomed pan with desi ghee.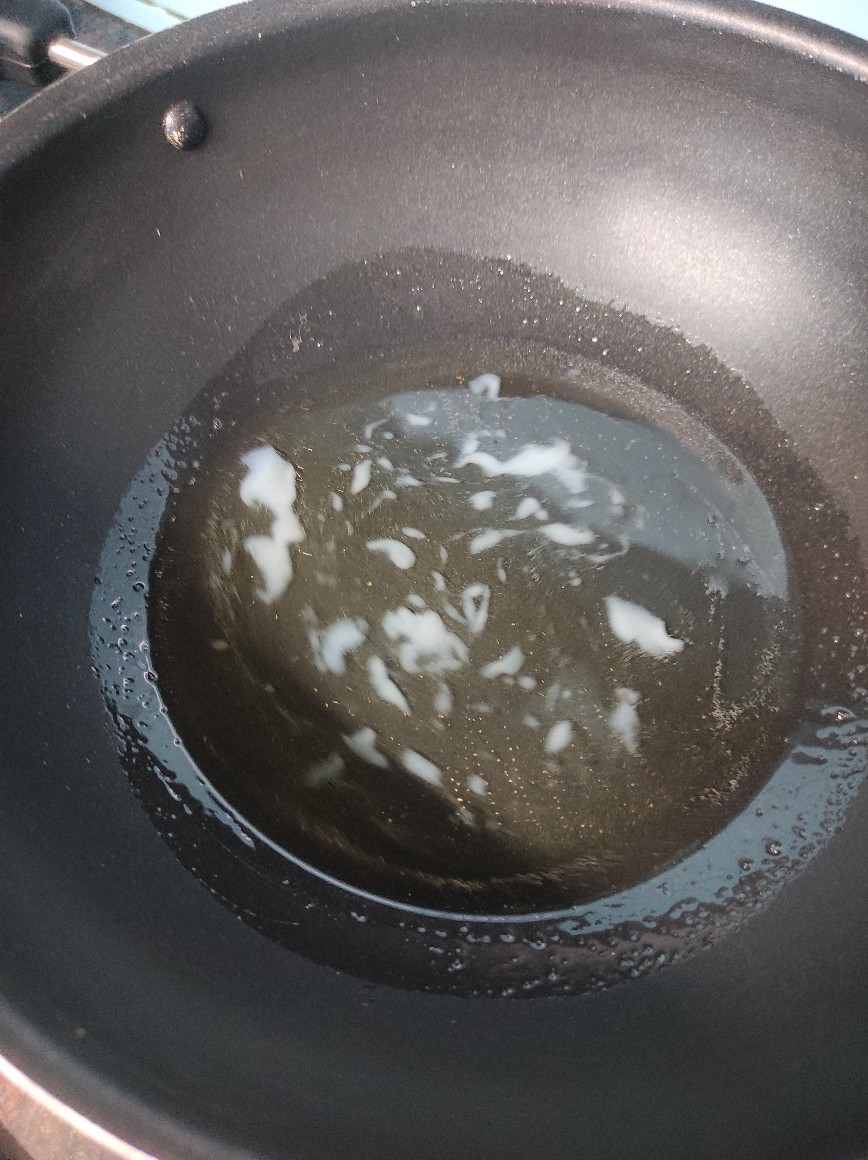 6) Let the ghee melt completely.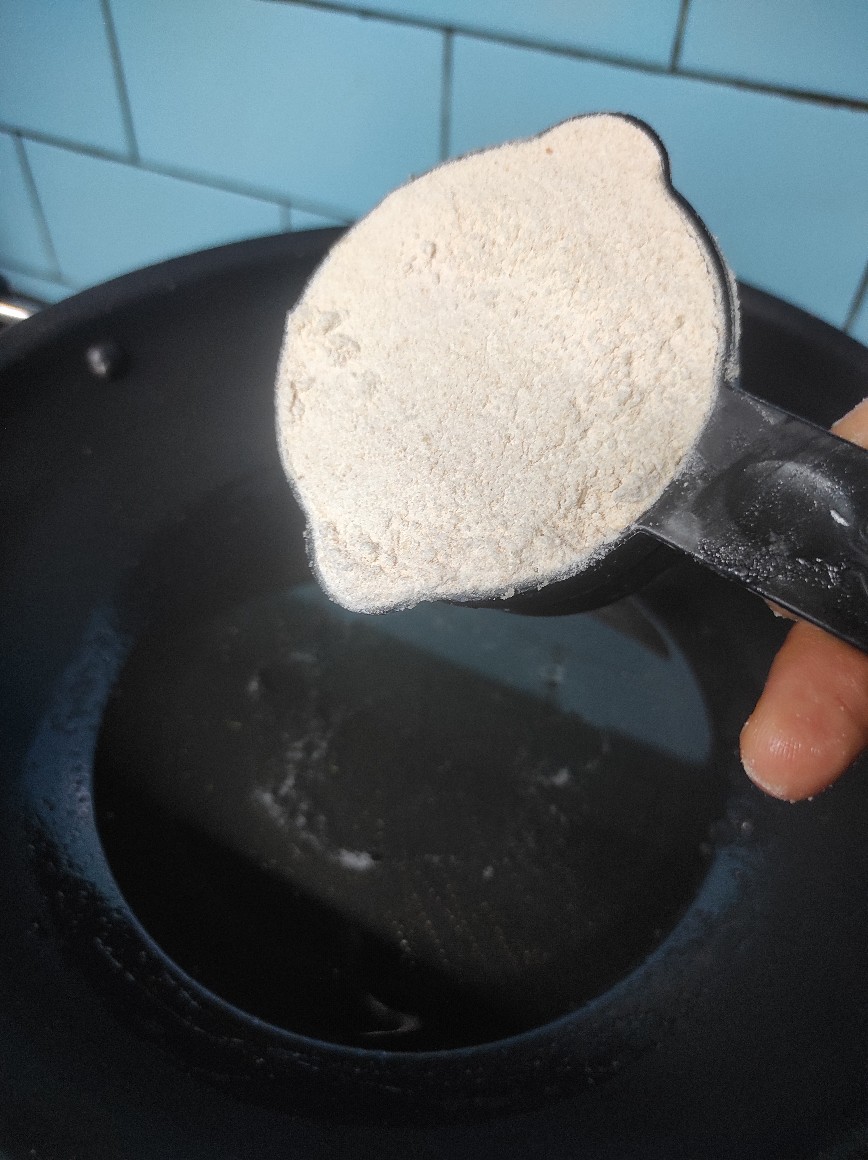 7)Add a cup of wheat flour in it.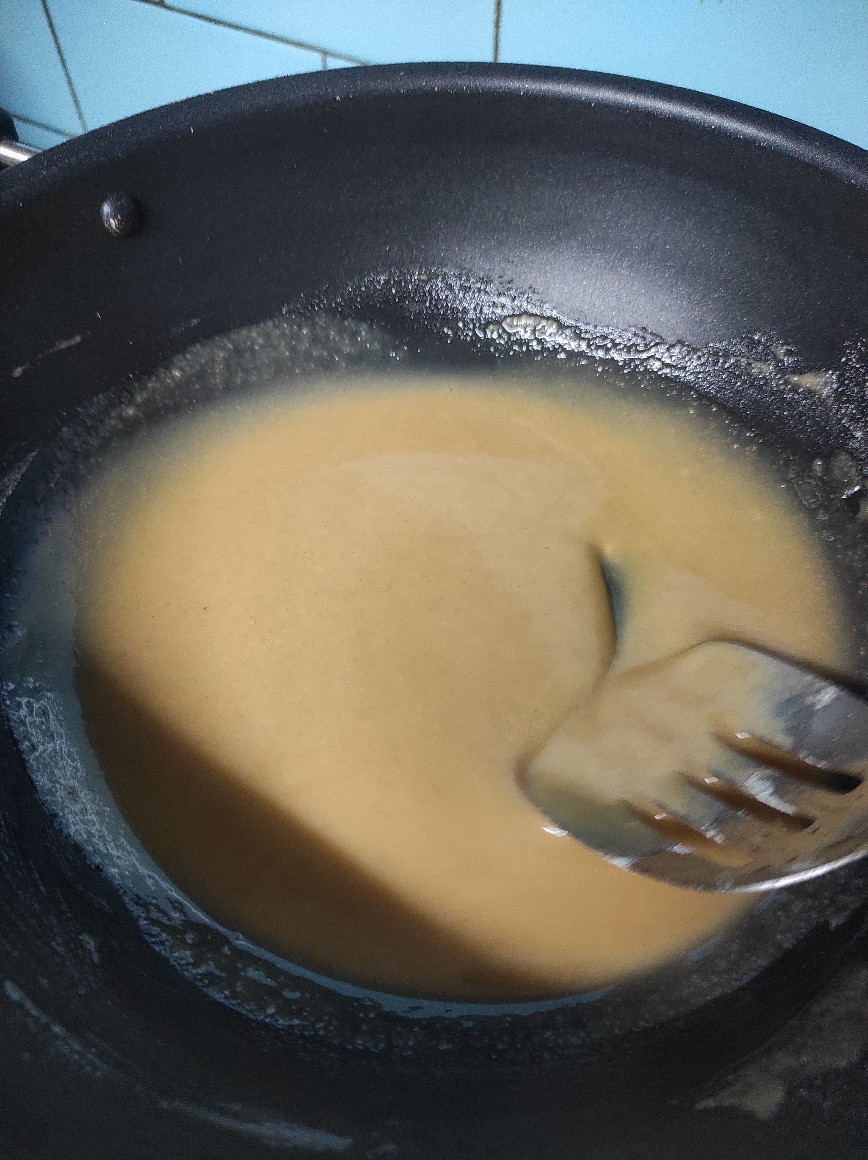 8) Turn the flame to low and keep stirring it until it get mixed properly. Avoid lumps.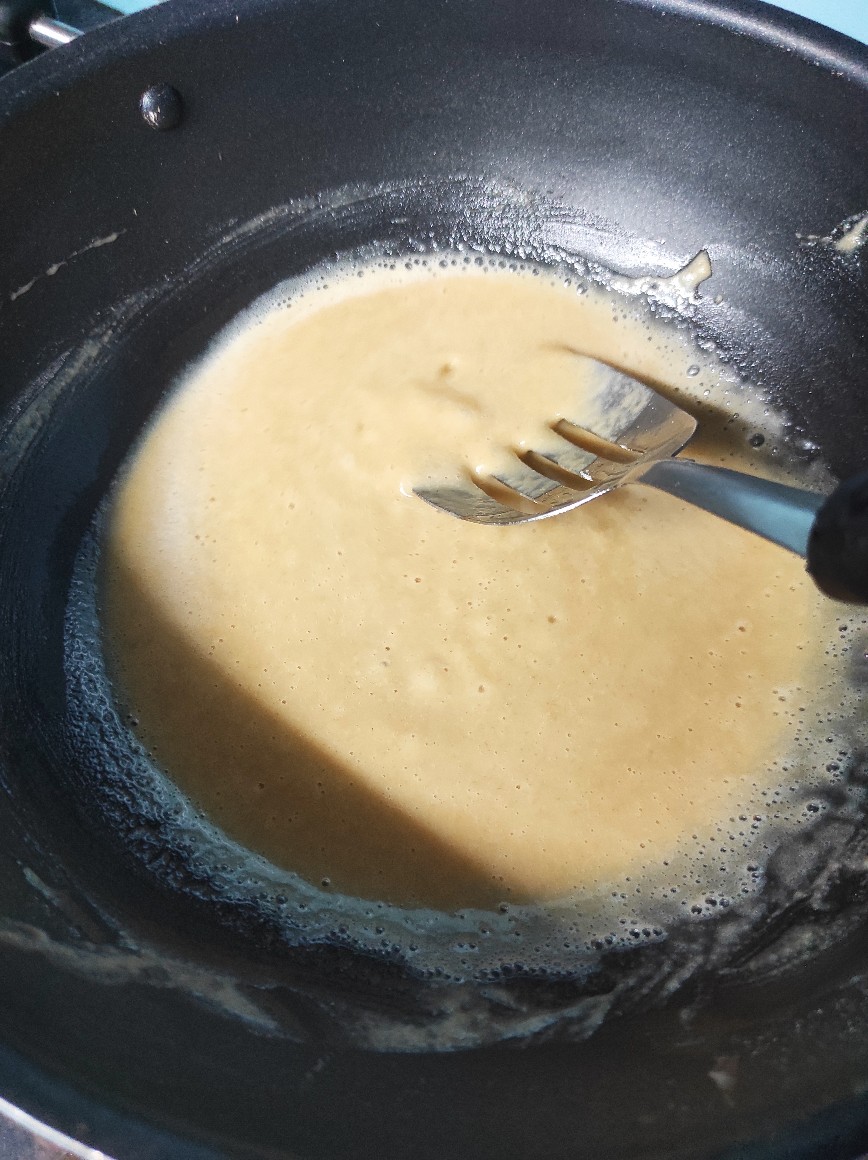 9) Now keep stirring and cooking it on low flame for 4 to 5 minutes.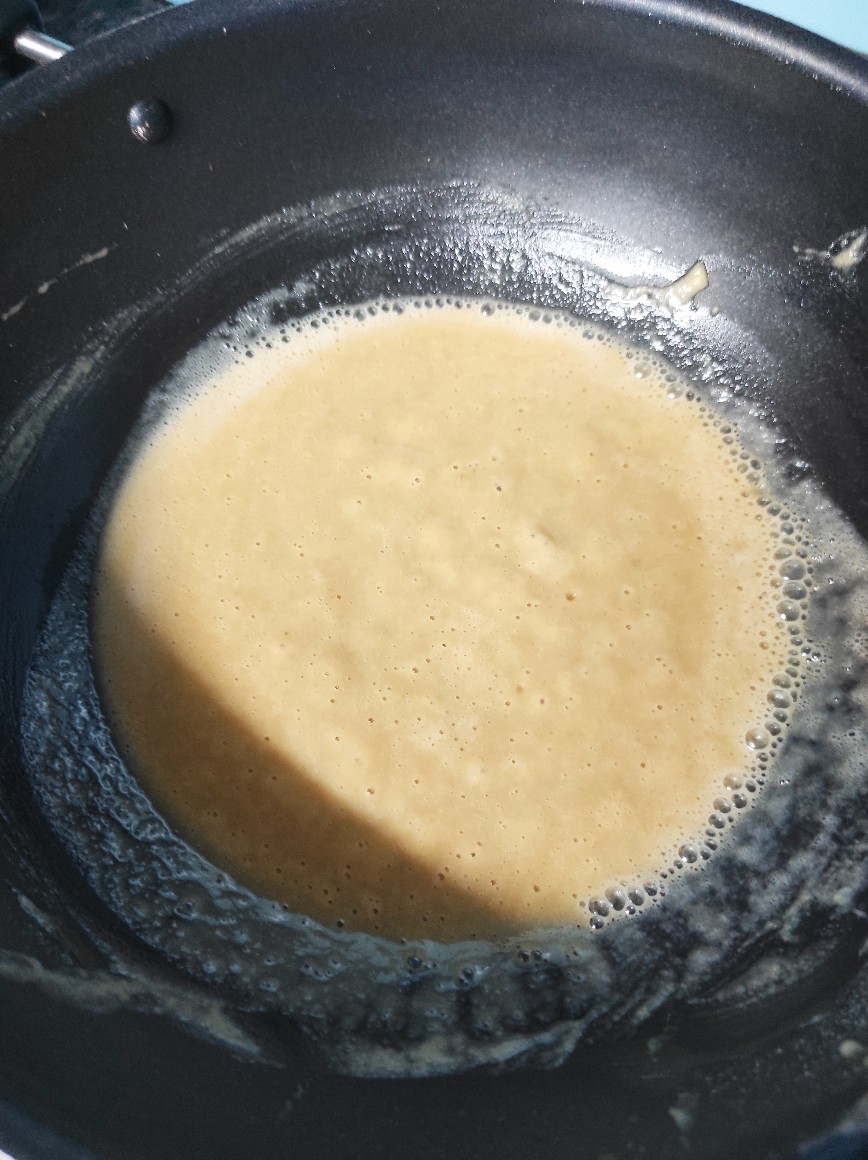 10) Keep cooking it for another 5 to 6 minutes until it turns dark golden brown and aromatic.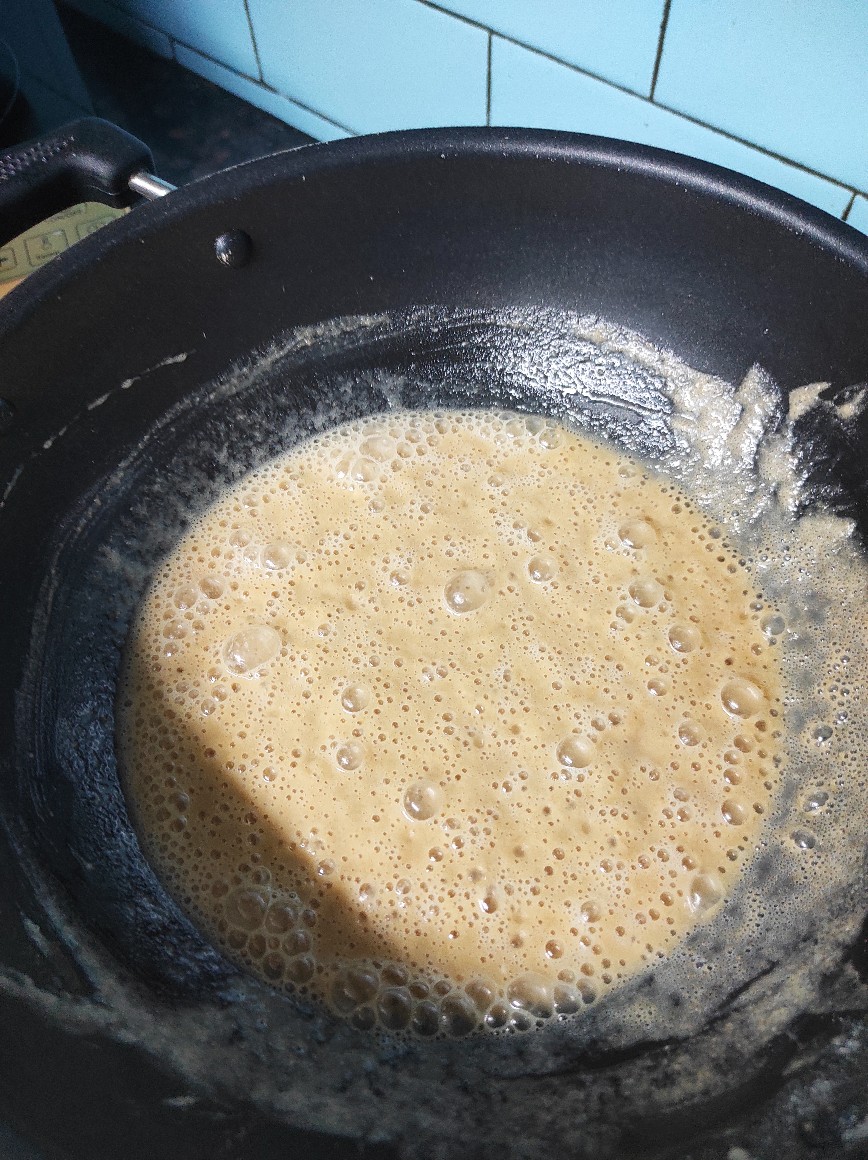 11) Once done, its time to add the sugar solution in it.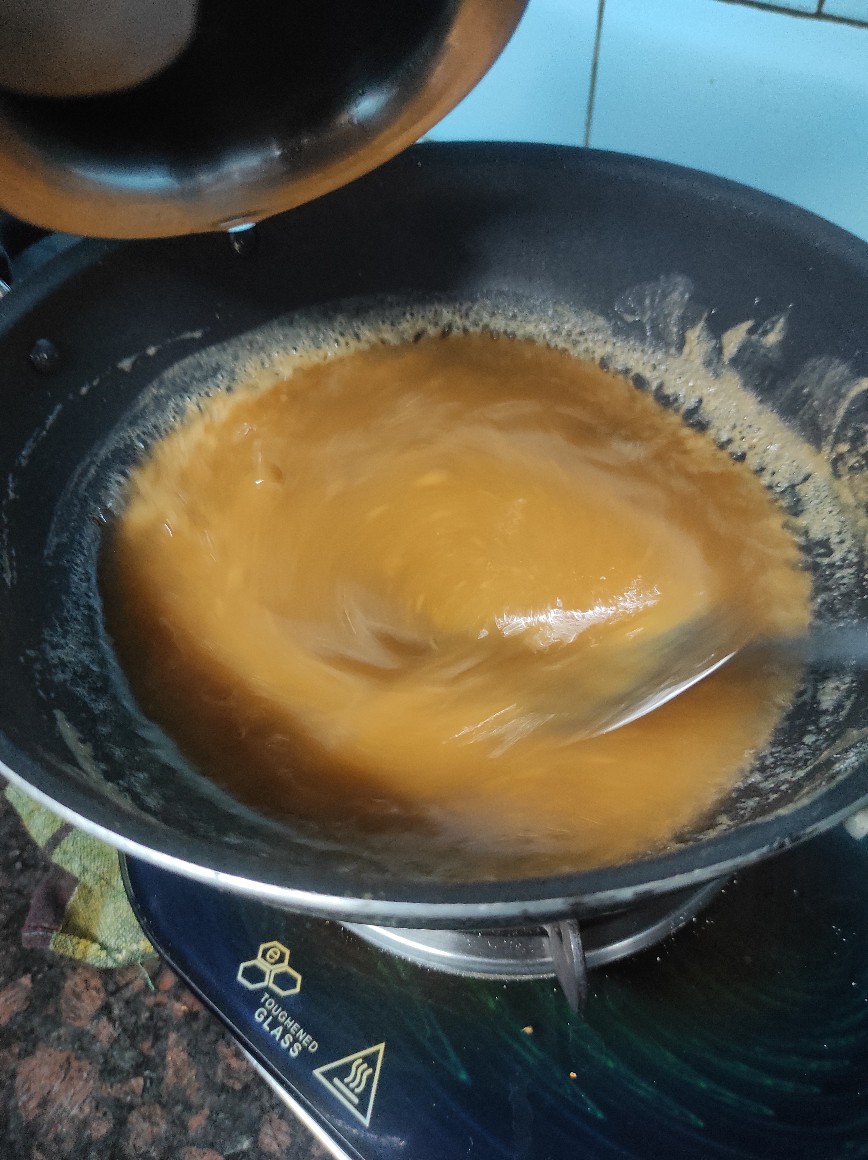 12) Now slowly pour the sugar solution in it. Keep stirring it continuously to avoid lumps.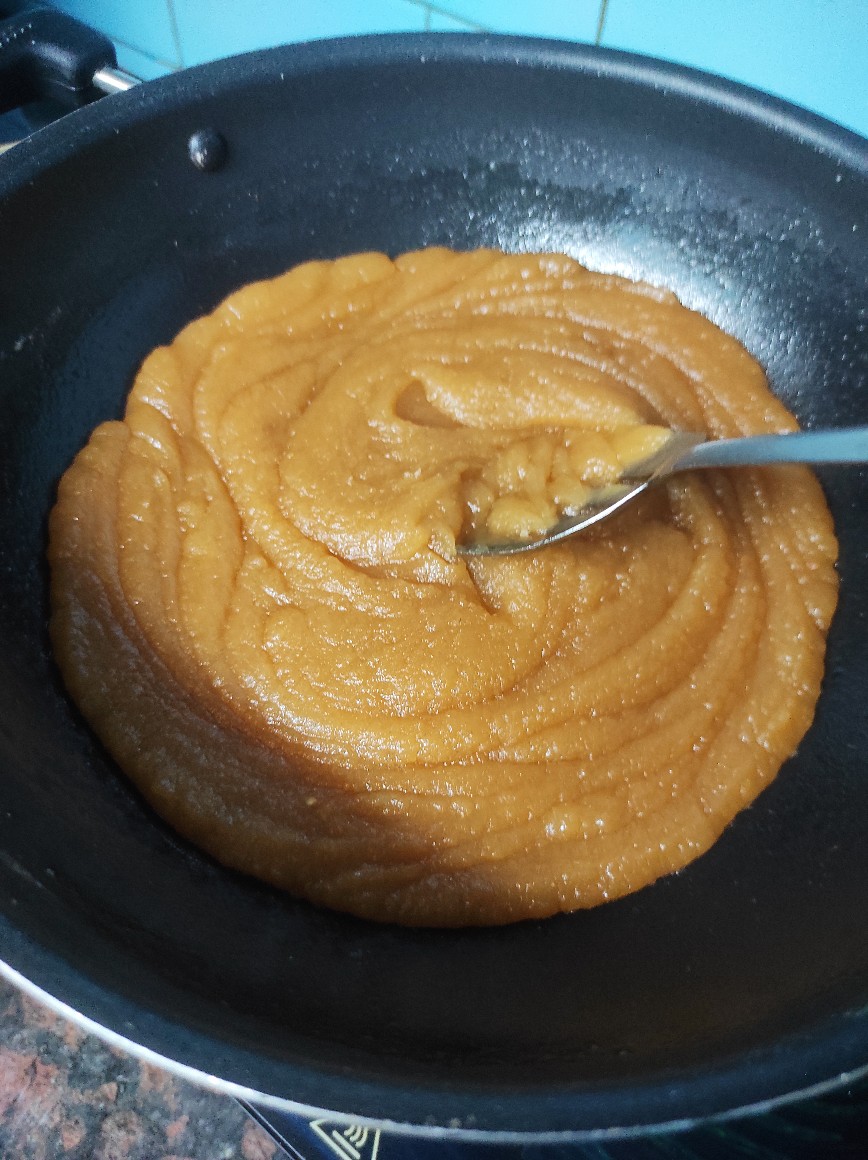 13) Keep on stirring and cooking it for 2 minutes until it thickens.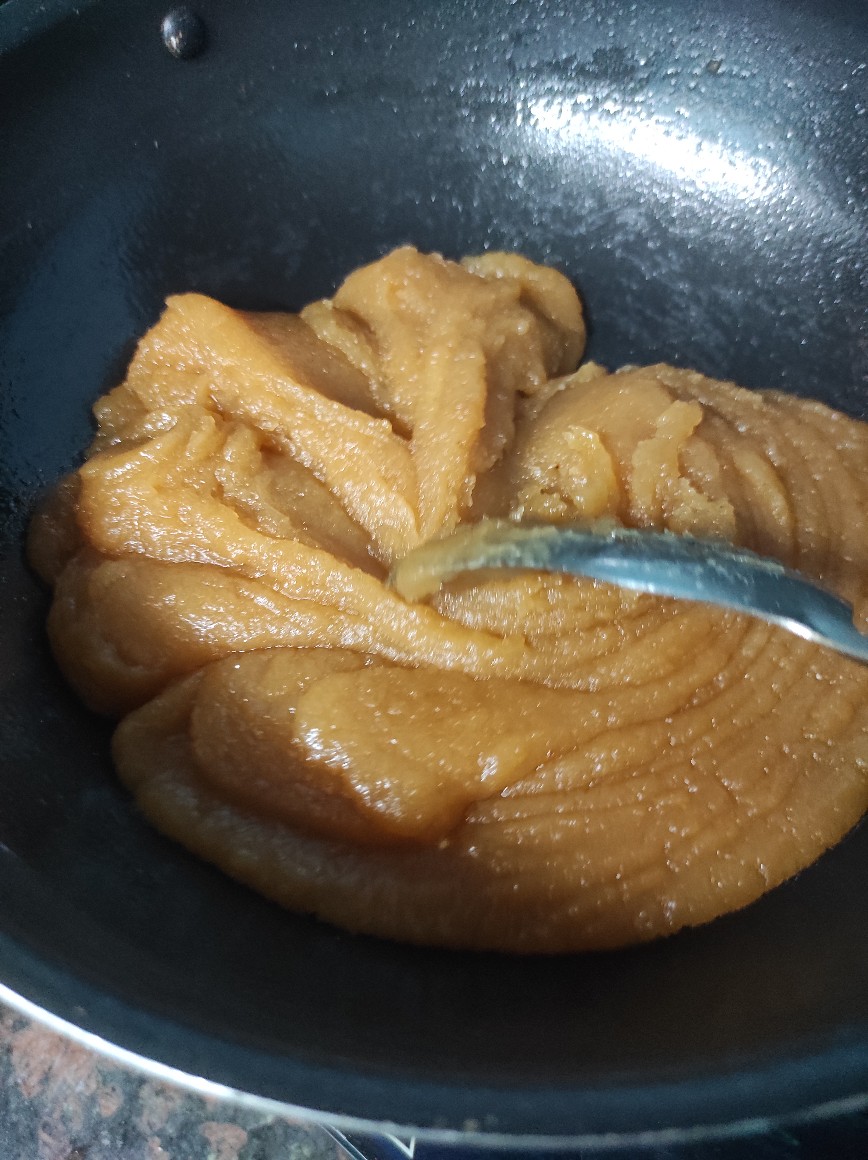 14) Once it separates from the pan and you see the oil coming up , Your kada prasaad is property cooked. Turn off the flame.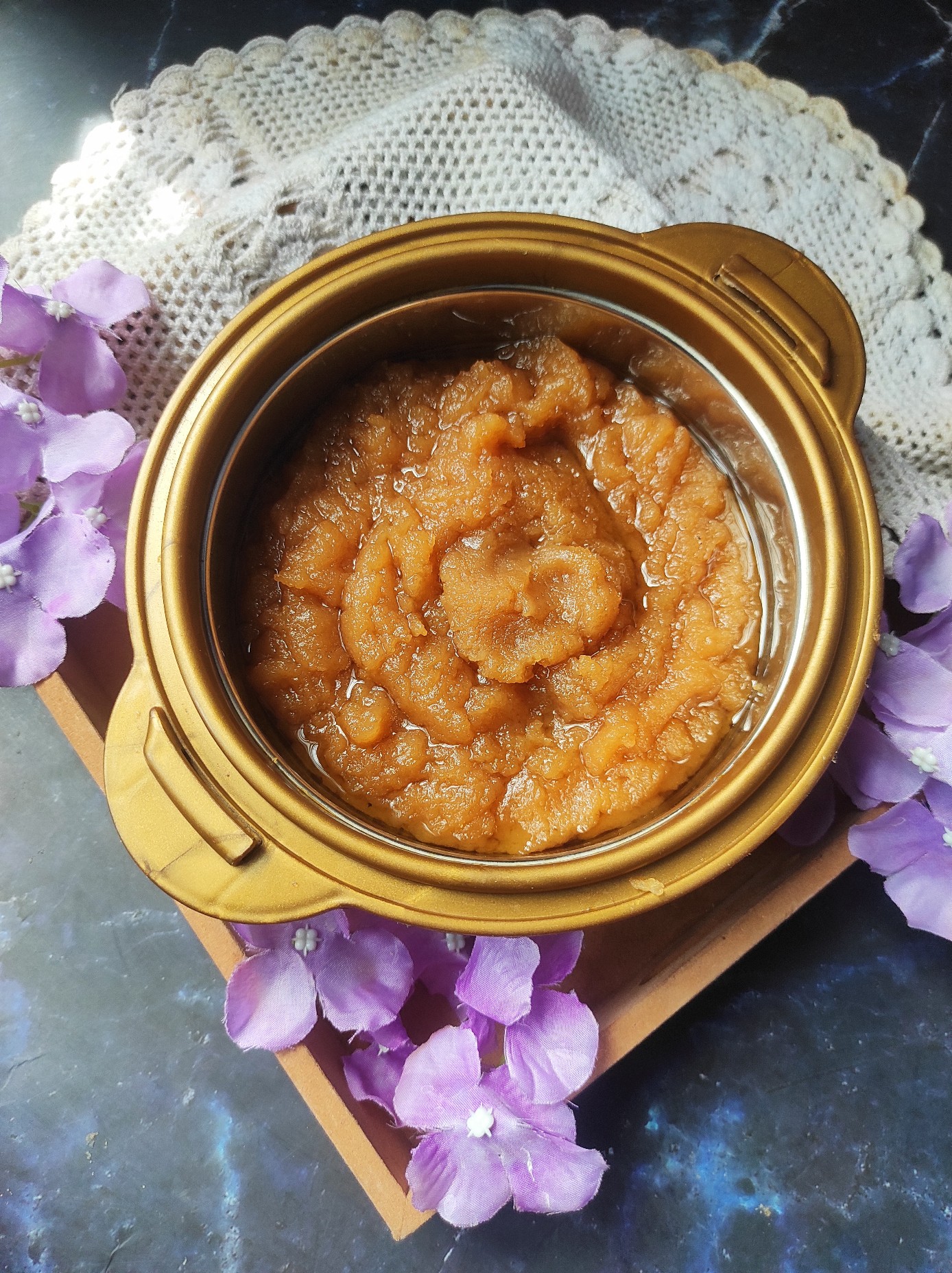 15) Your yummy and velvety halwa is ready to be served. Enjoy every bite of it.
Tips and Tricks

1) Firstly melt the sugar and make a solution of water and sugar instead of adding them individually in the halwa. It will give it the perfect texture it requires.
2) Cooking the wheat flour requires lots of patience. Keep the flame at low throughout the process.
3) Only when the wheat flour turn dark golden and aromatic, can you add sugar solution in it.
4) Be very careful while adding sugar solution in the wheat flour as it bubbles up a lot.
5) Stirring is the key to avoid lumps.
6) Kada prasaad separating the pan and oil coming up are two signs of perfectly cooked halwa.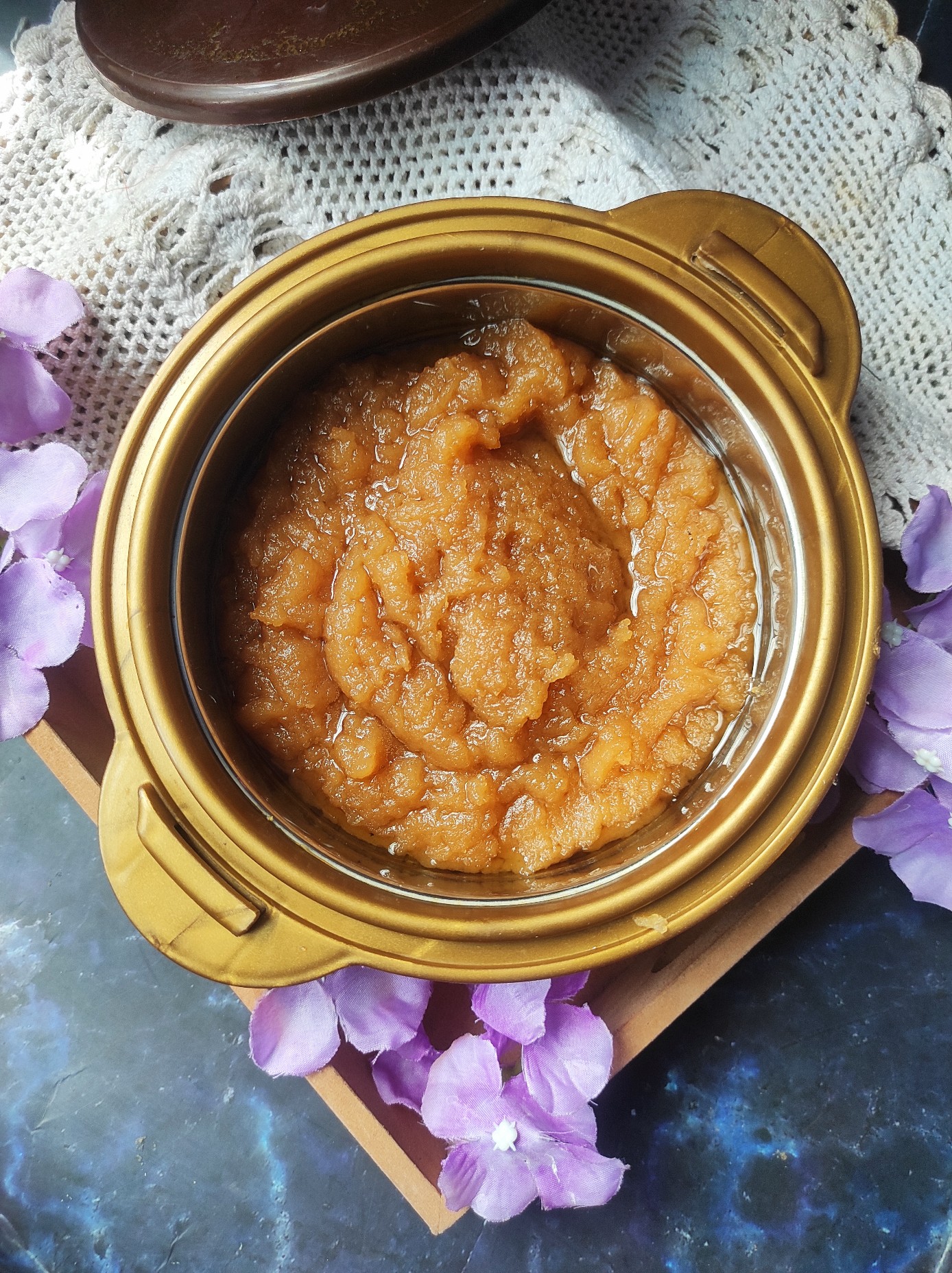 Healthier version

1) You can use less oil if you want.
2) You can add stevia Or jaggery instead of sugar. Taste may vary.