This yummy recipe is a fusion recipe where Mexican food is given a Italian twist. Taco and pizza both are very famous recipe and loved by almost everyone. When fused together, it turn out to be more Yummier than before. The thin crust of tacos taste super delicious and the cheesy fillings make the dish much more delicious than before.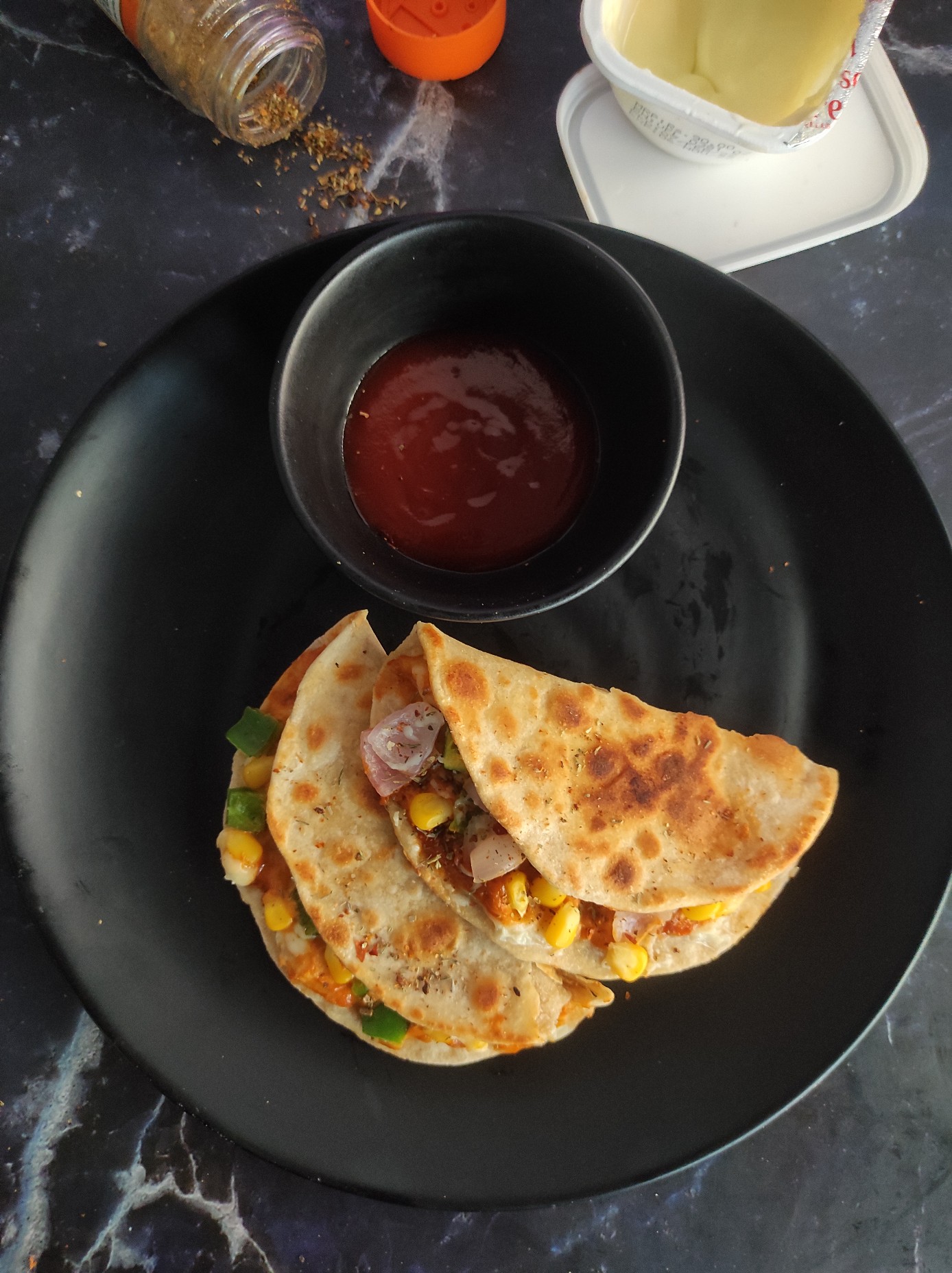 Introduction
This yummy recipe apart from being delicious is super healthy and can be made much more healthier by adding veggies of your choice. Make sure you saute any extra veggies you add to the dish and boil the sweet corn too. A simple chapati is cooked and stuffed well with cheese and stuffings and seasoned with Italian herbs and cooked well until it turns crispy and cheesy.I can assure you you are going to love this, so go ahead and give this recipe a try and don't forget to share your reviews in the comments section below.
Ingredients

Refined flour- 1/2 cup
Wheat flour- 1/2 cup
Oil- 2 tablespoon
Salt- 1 teaspoon
Onion- 1/2 cup (finely diced)
Capsicum – 1/2 cup (finely diced)
Corn- 1/2 cup (boiled)
Cheese spread- 8 tablespoon
Cheese cubes- 4 cubes
Pizza sauce- 8 tablespoon
Pizza seasonings- 2 tablespoon
Step by step recipe with images

1) Firstly take a mixing bowl and add 1/2 cup refined flour in it.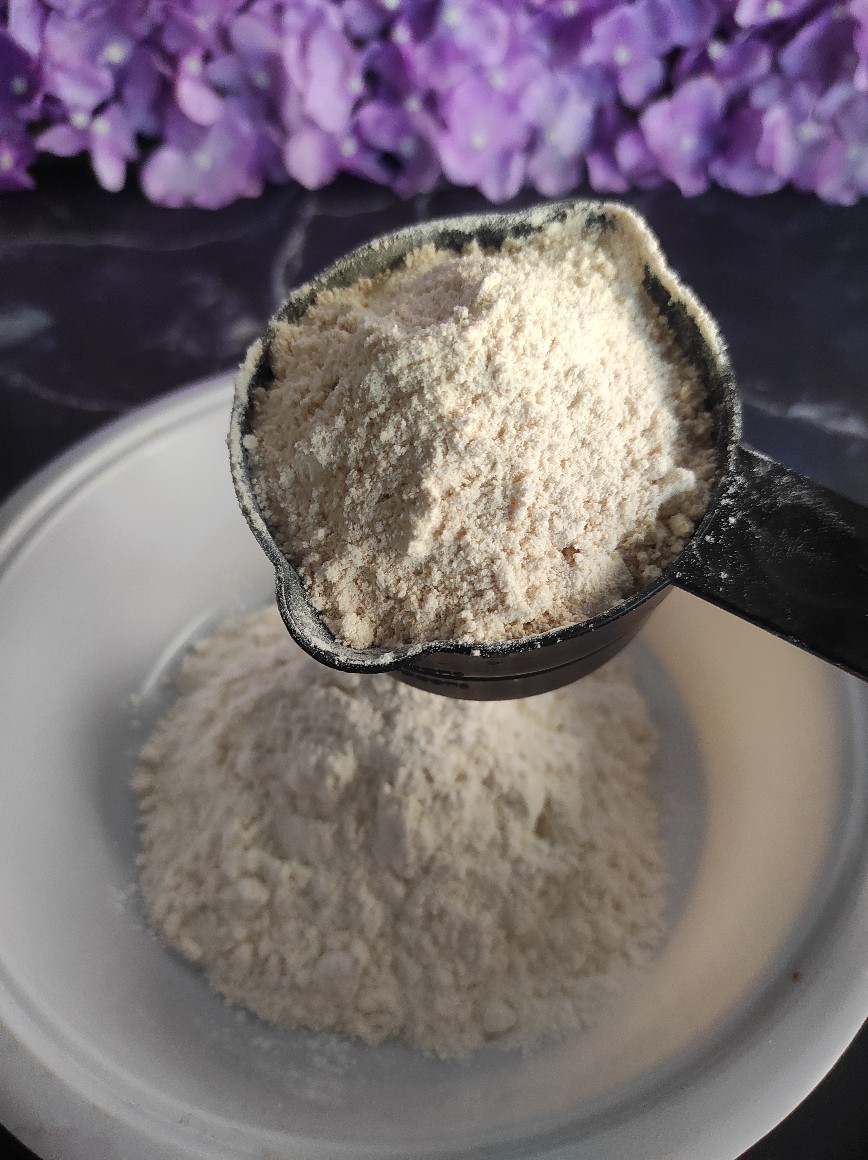 2) Now add 1/2 cup of wheat flour in it.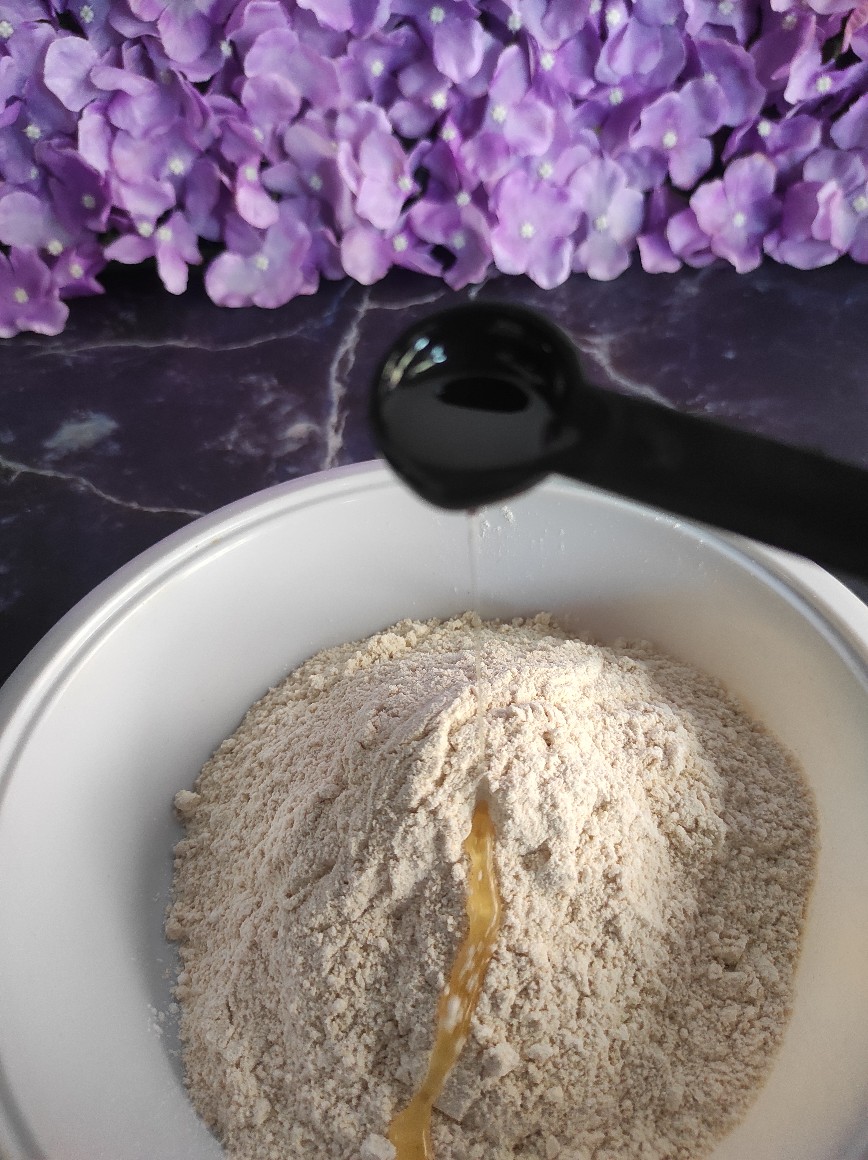 3) Add 2 tablespoon of refined oil in it.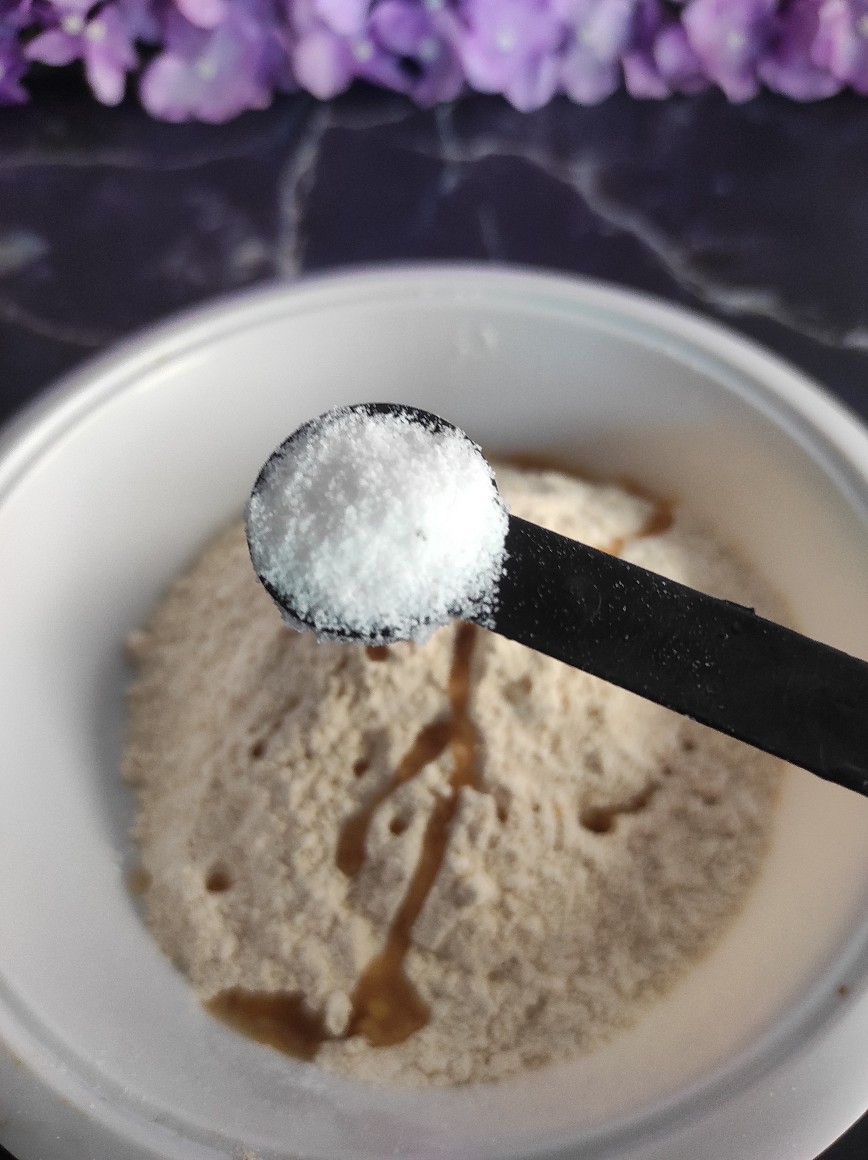 4)Add 1 teaspoon of salt in it.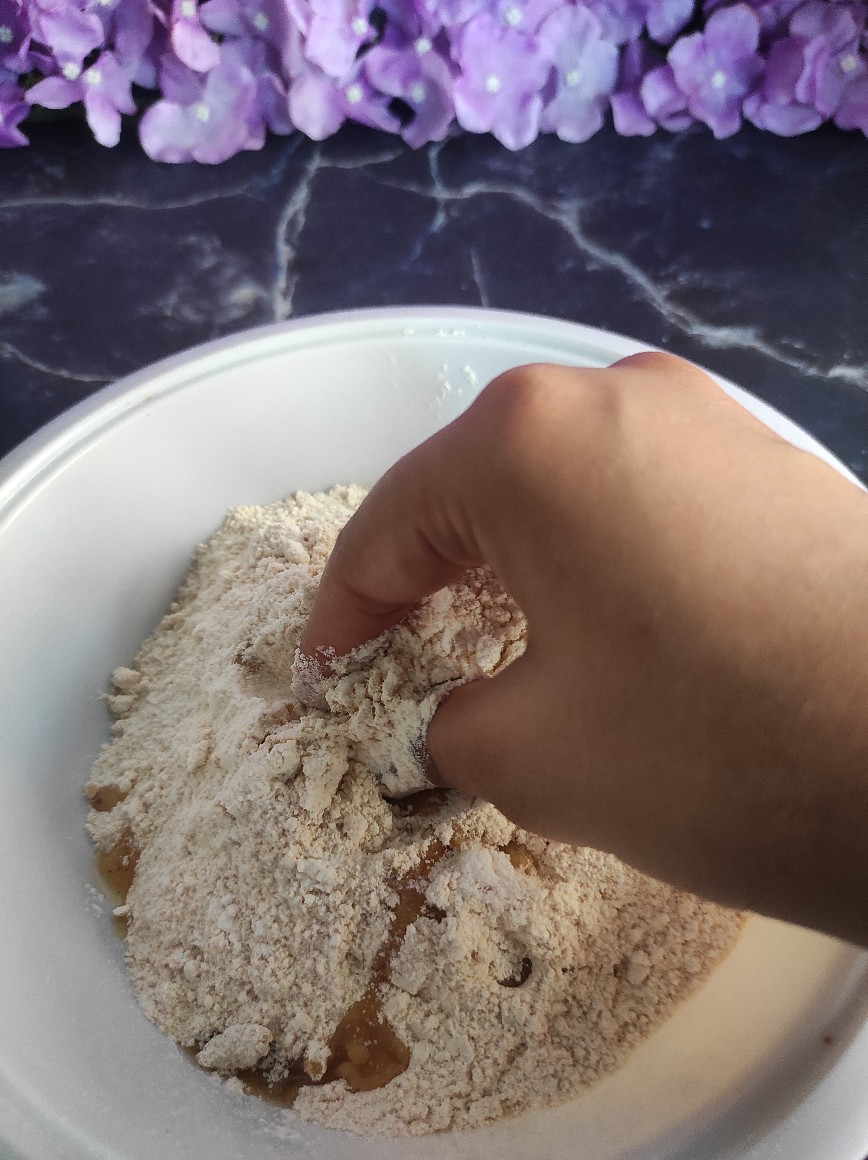 5) Mix it well with your hands.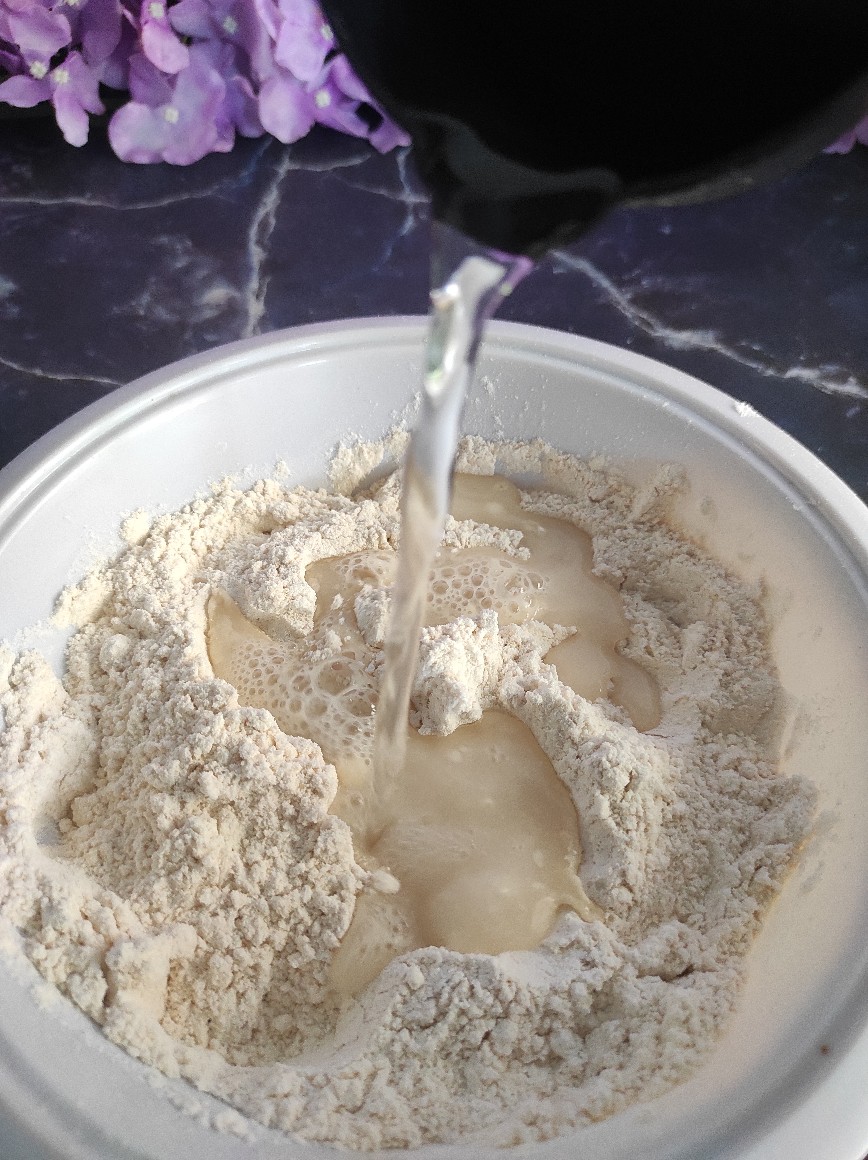 6) Add required amount of water to knead a soft dough.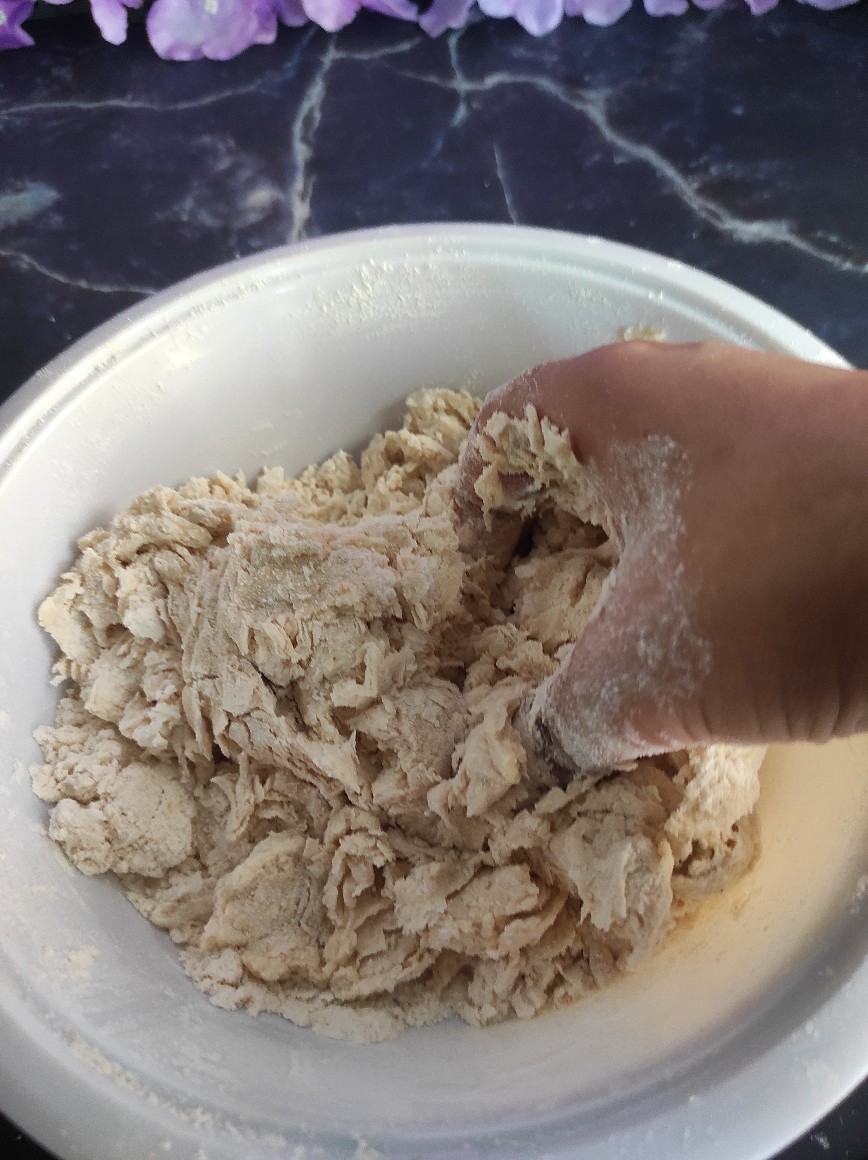 7) Knead well until done.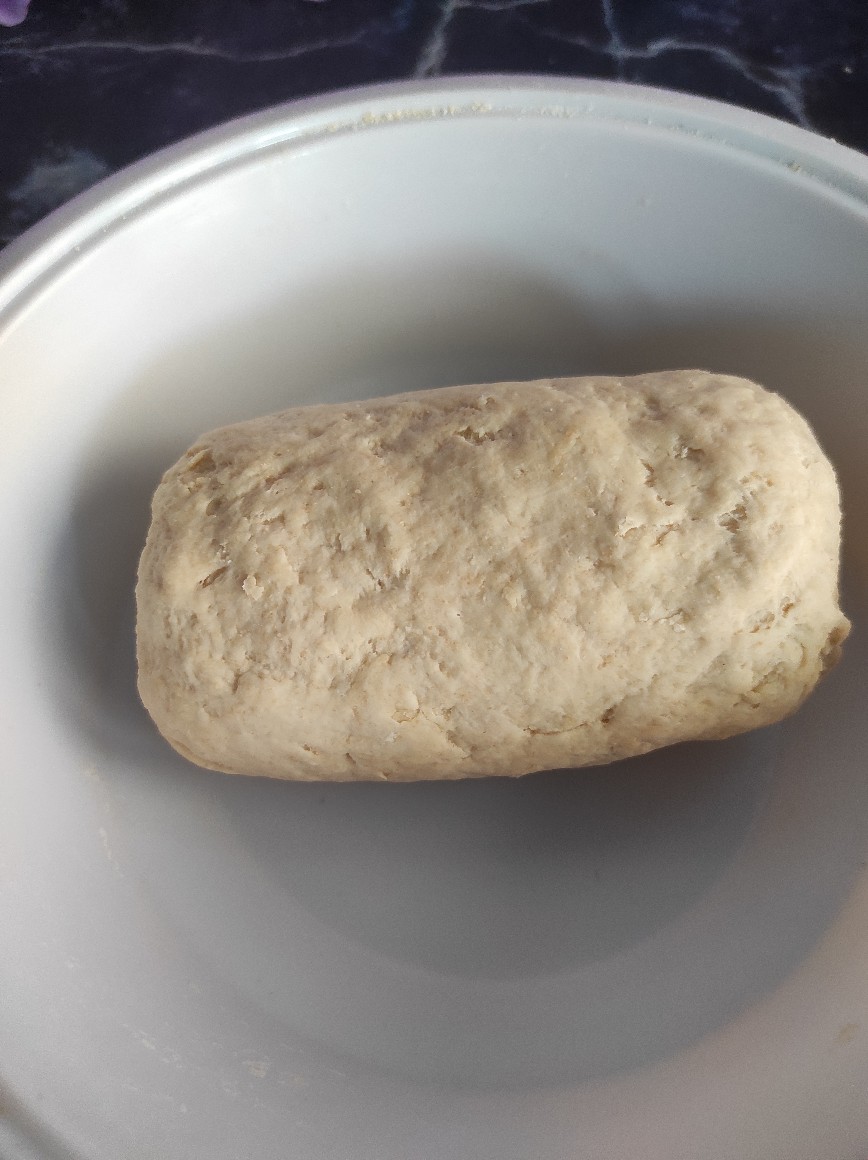 8) Once done keep it aside and rest it for 30 minutes.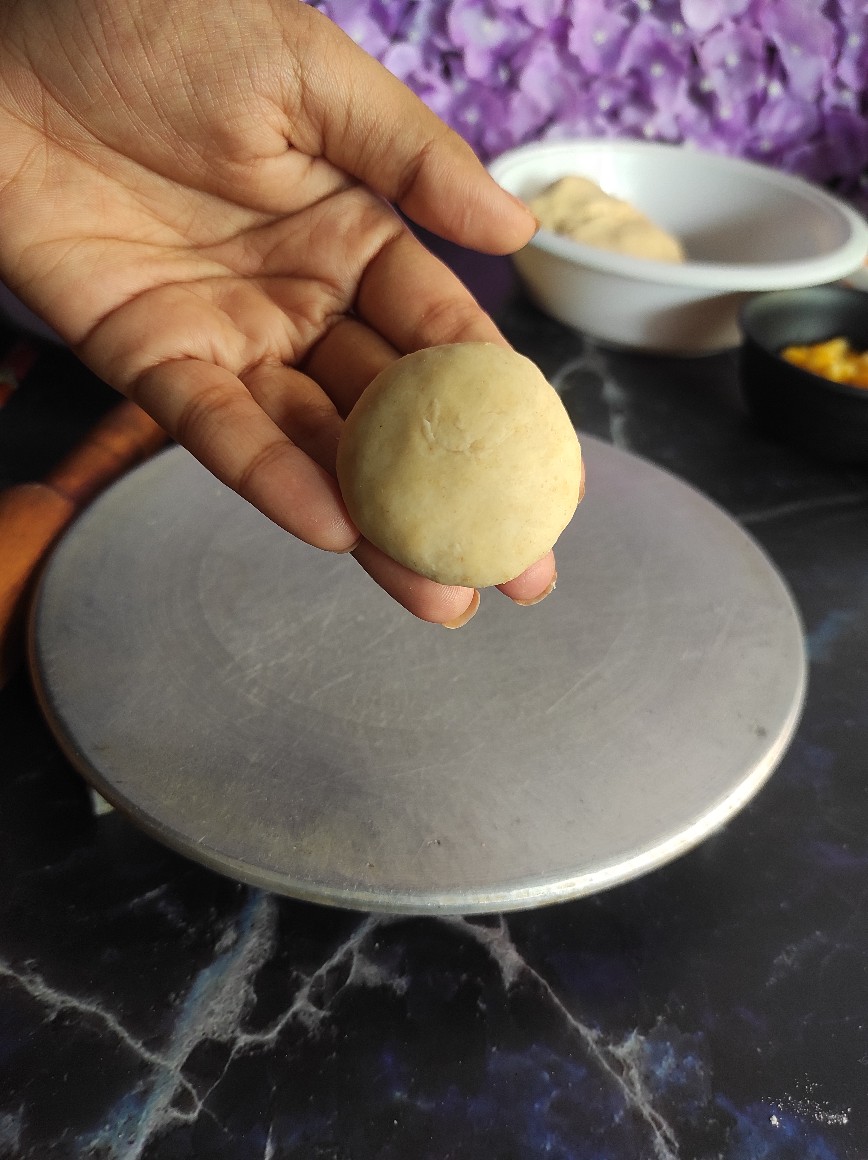 9) Now divide the dough into 8 parts and take small portion of it in your palms and roll it into a ball.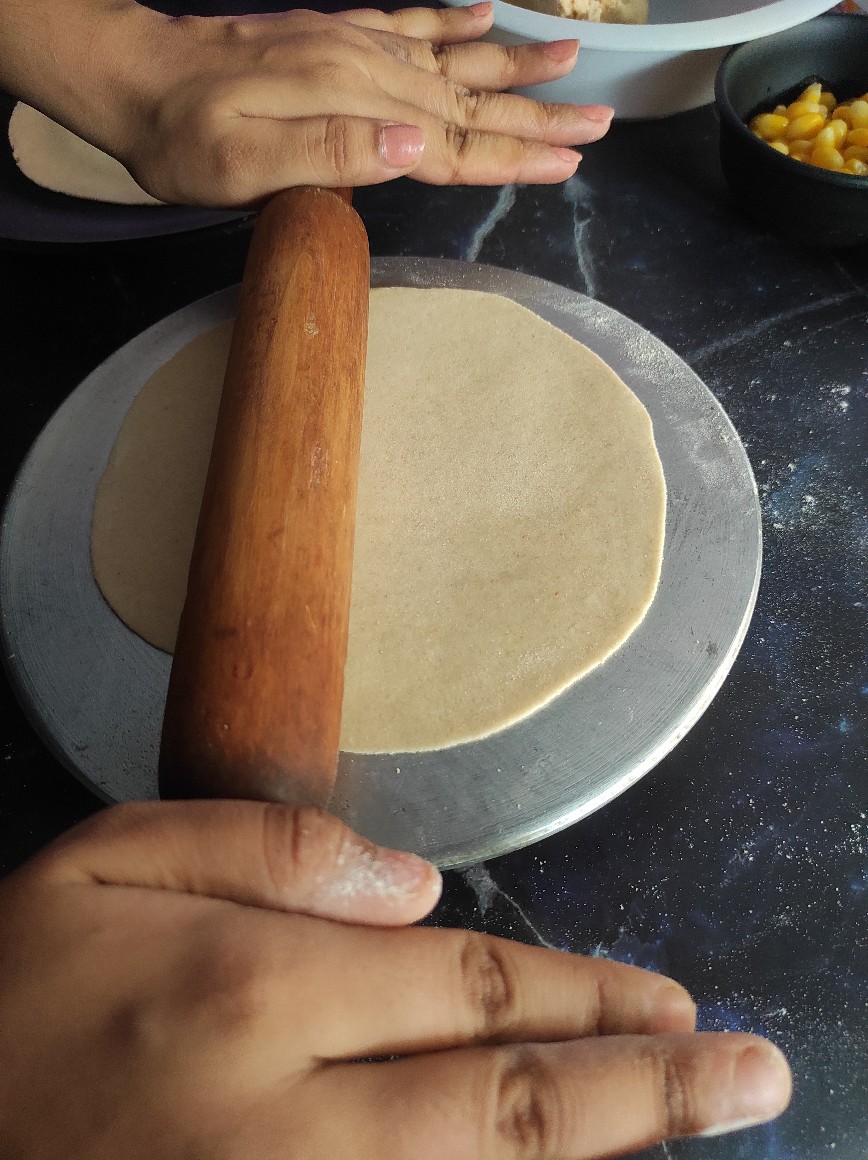 10) Using a rolling pin, roll the dough into a thin chapati. Repeat the same with the remaining batches.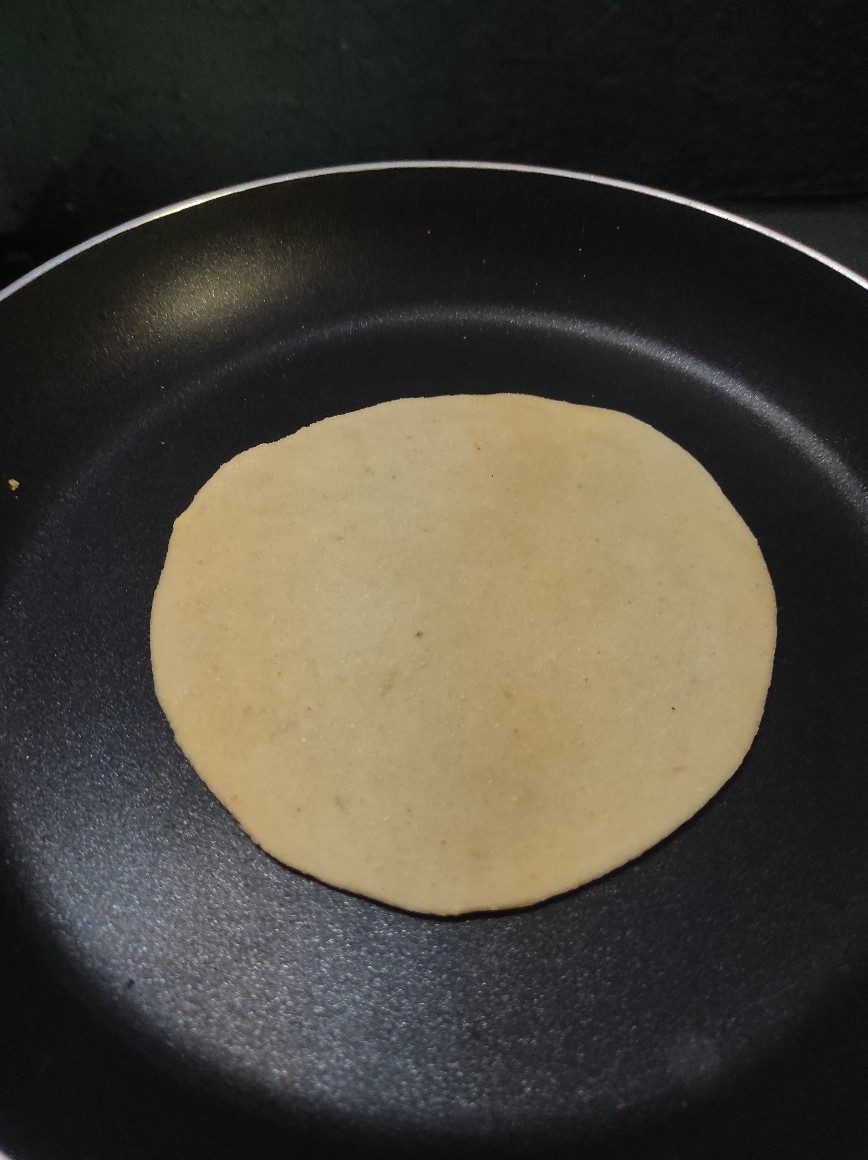 11) Now heat a pan and place the chapati on it.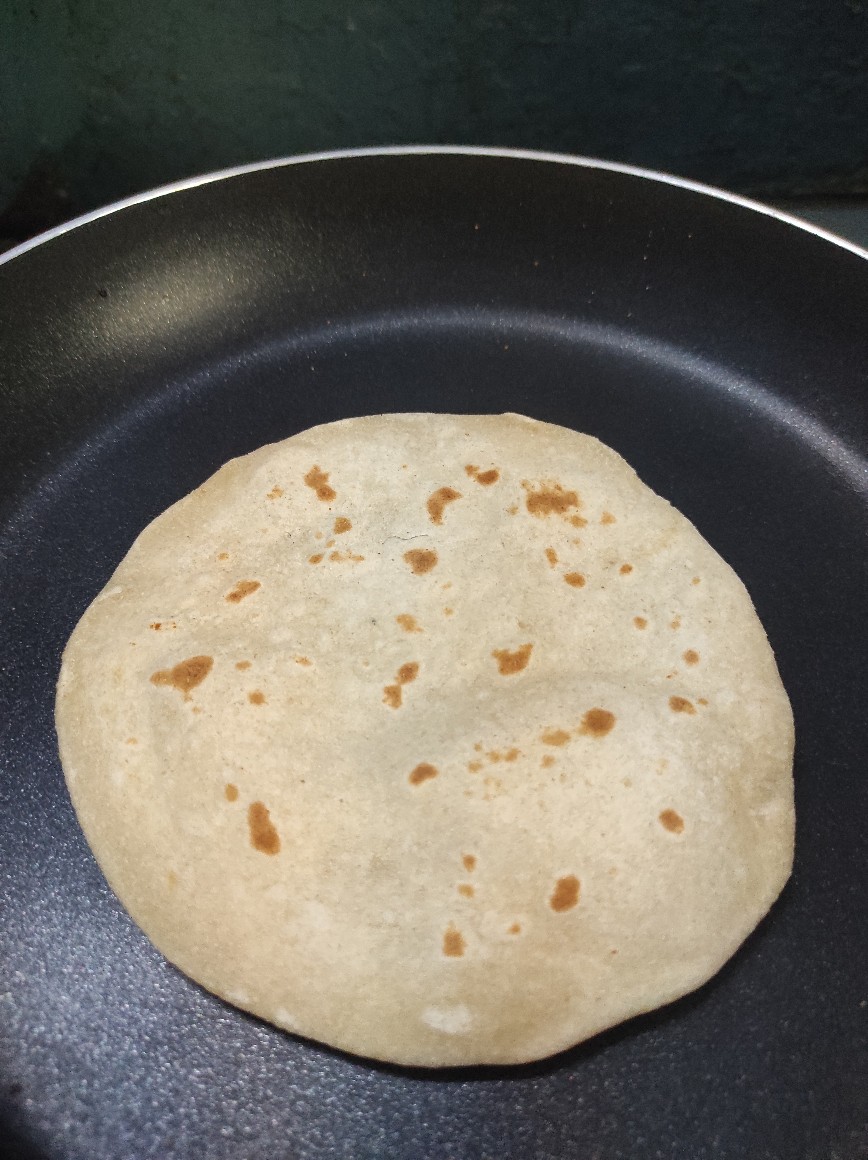 12) Cook it from both sides for a minute . Repeat the same with all your rolled chapatis.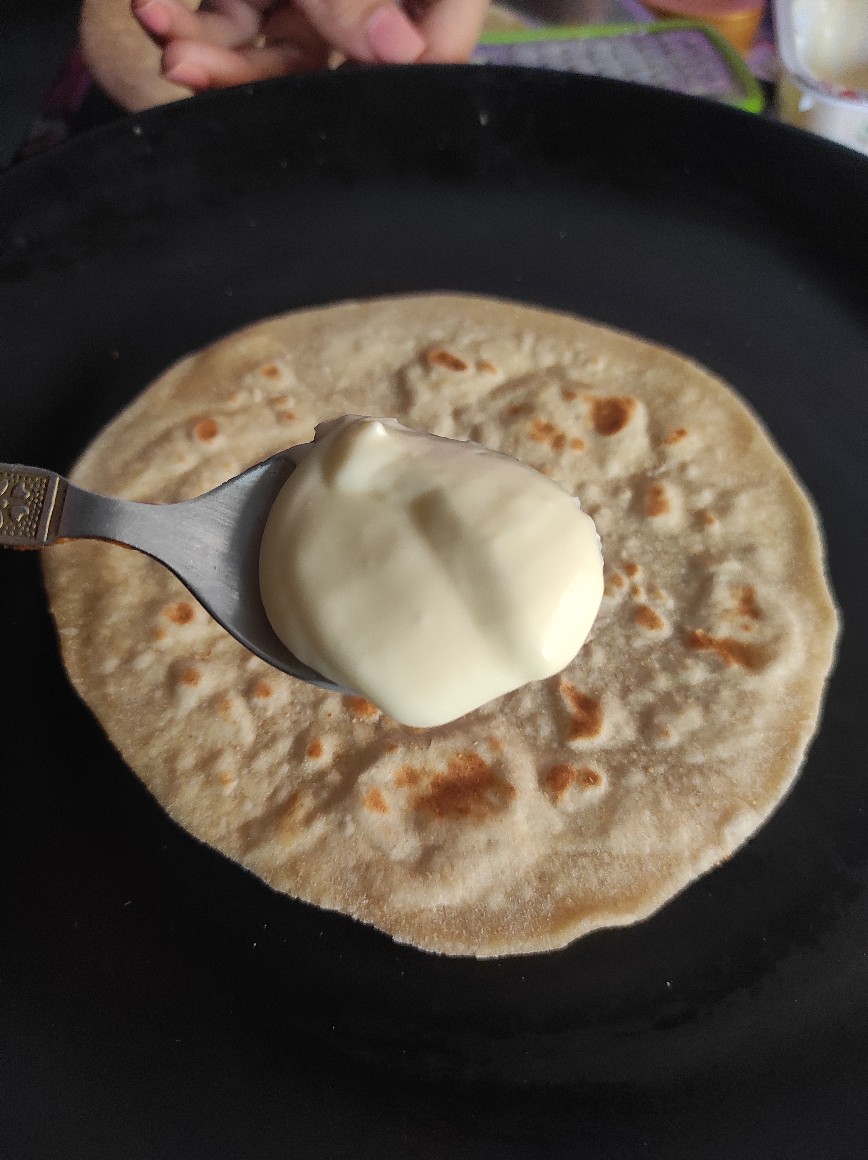 13) Now apply a tablespoon of cheese spread on the chapati.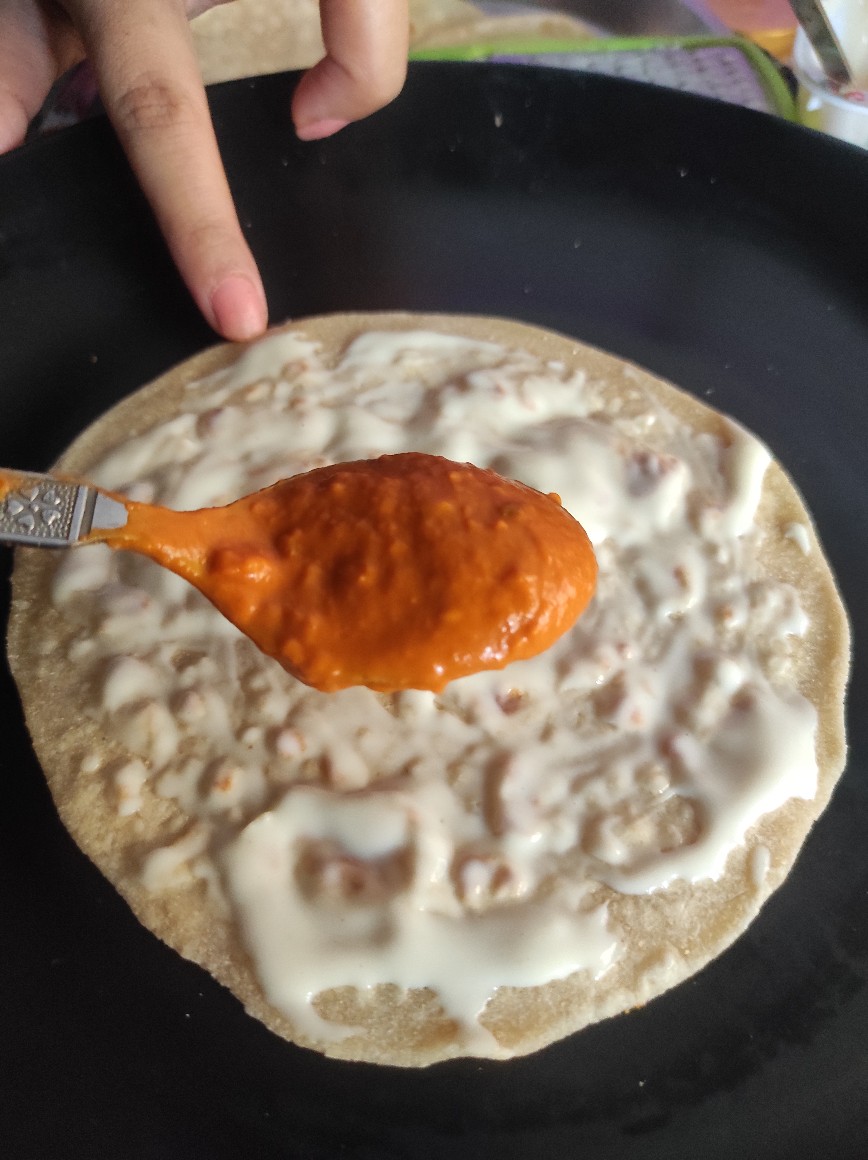 14) Apply a tablespoon of pizza sauce on it.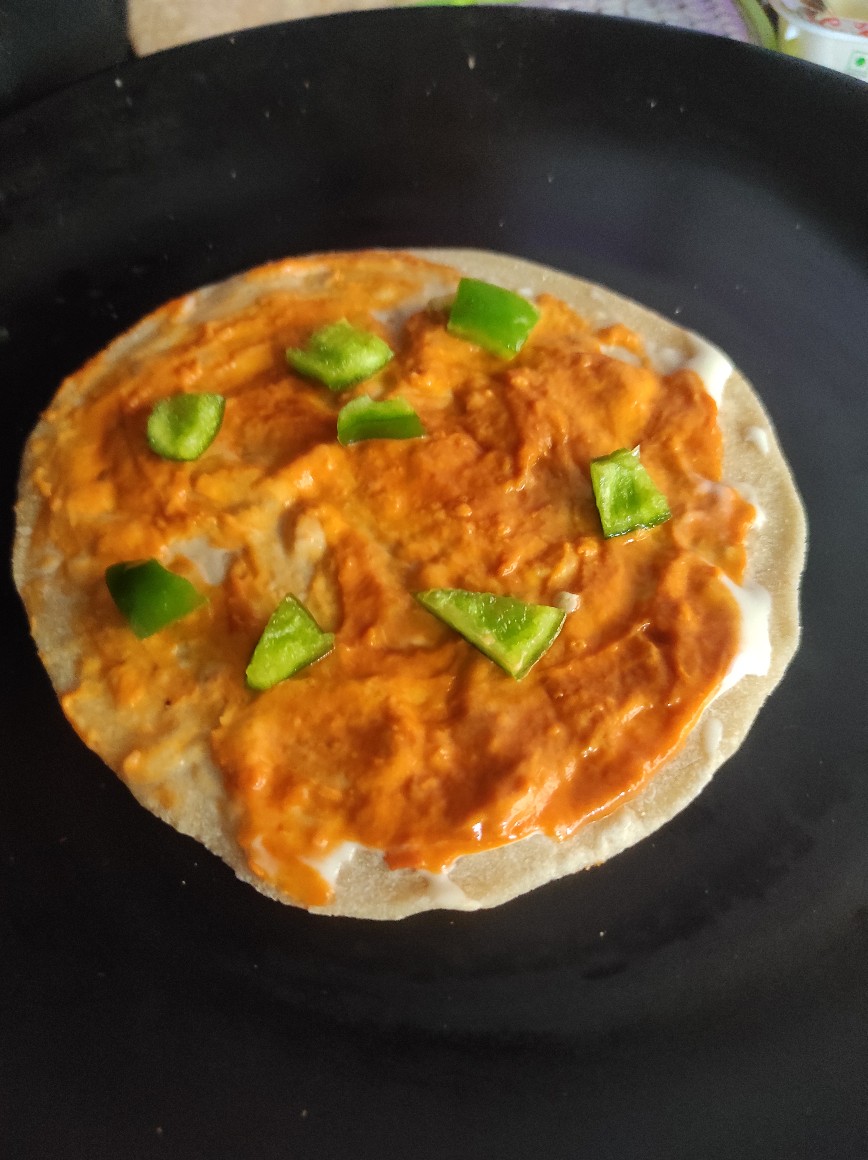 15) Place some diced capsicum on it.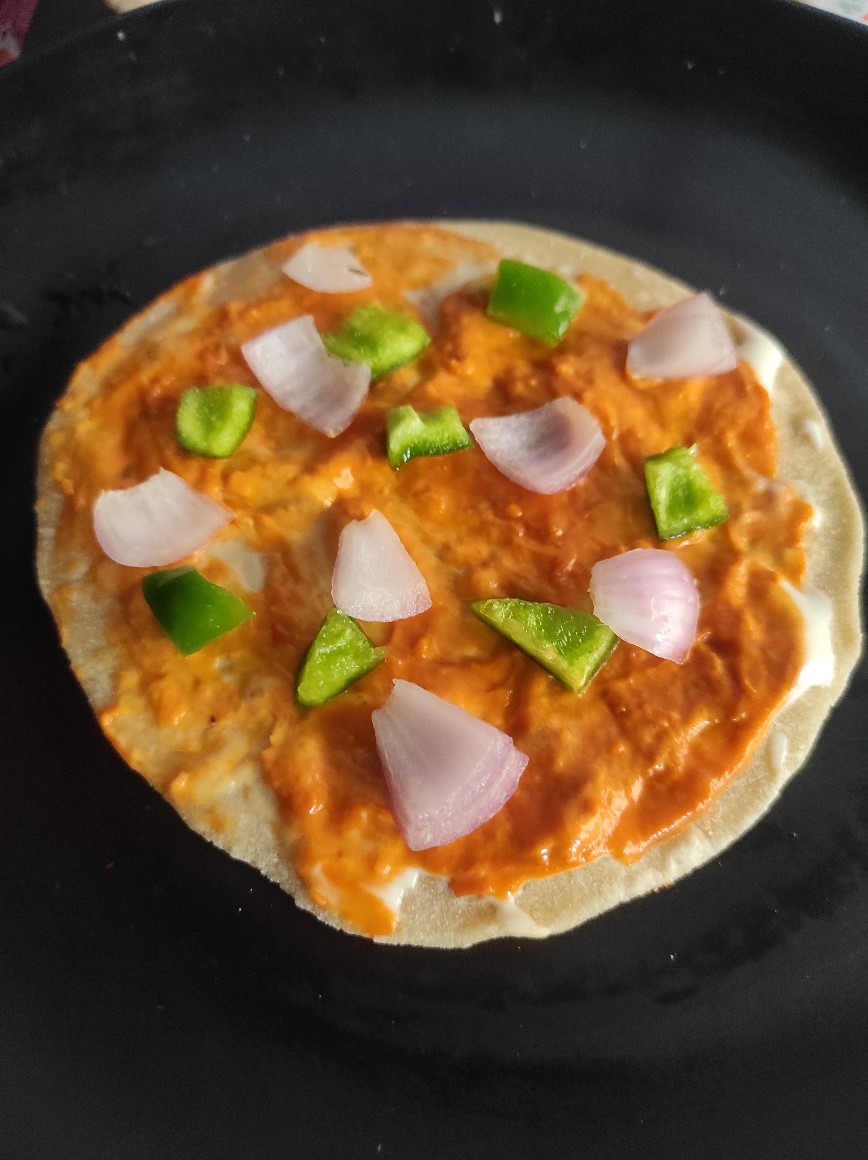 16) Now place some diced onion on it.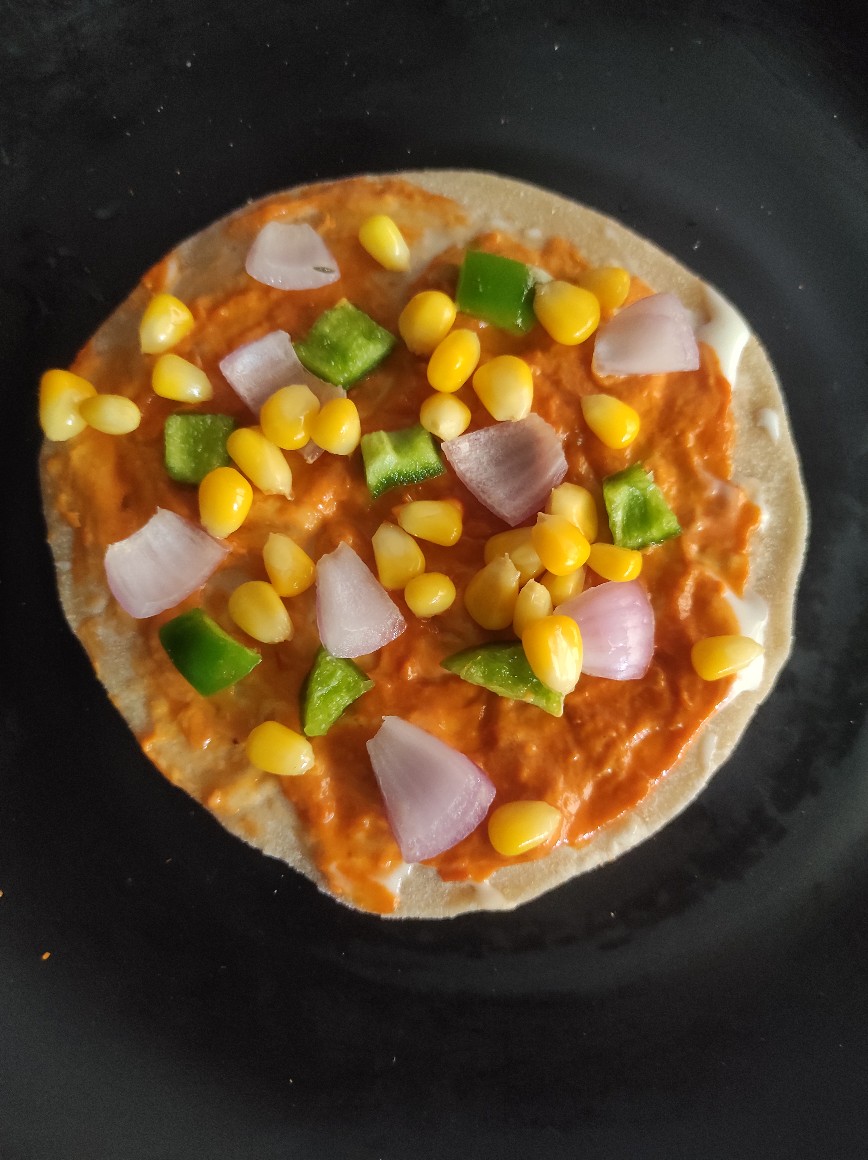 17) Finally add some boiled corn in it.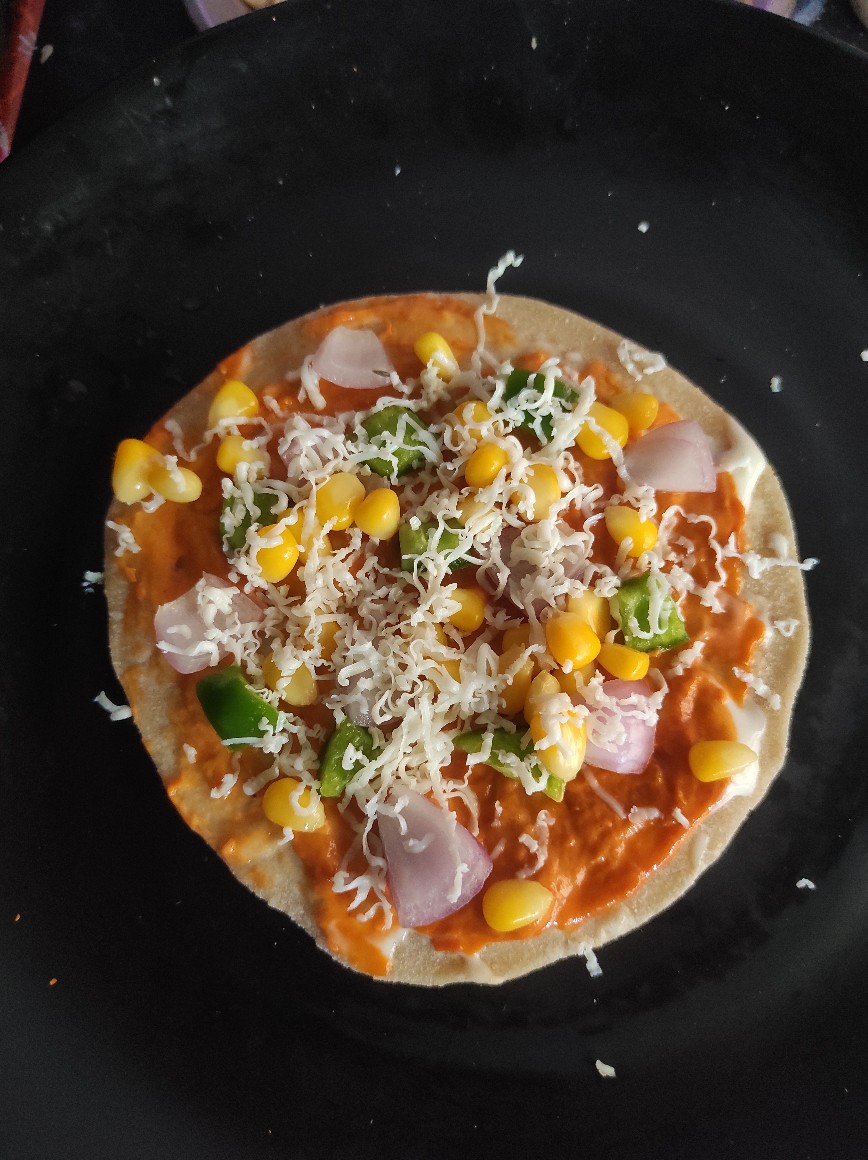 18) Finally add grated cheese on it.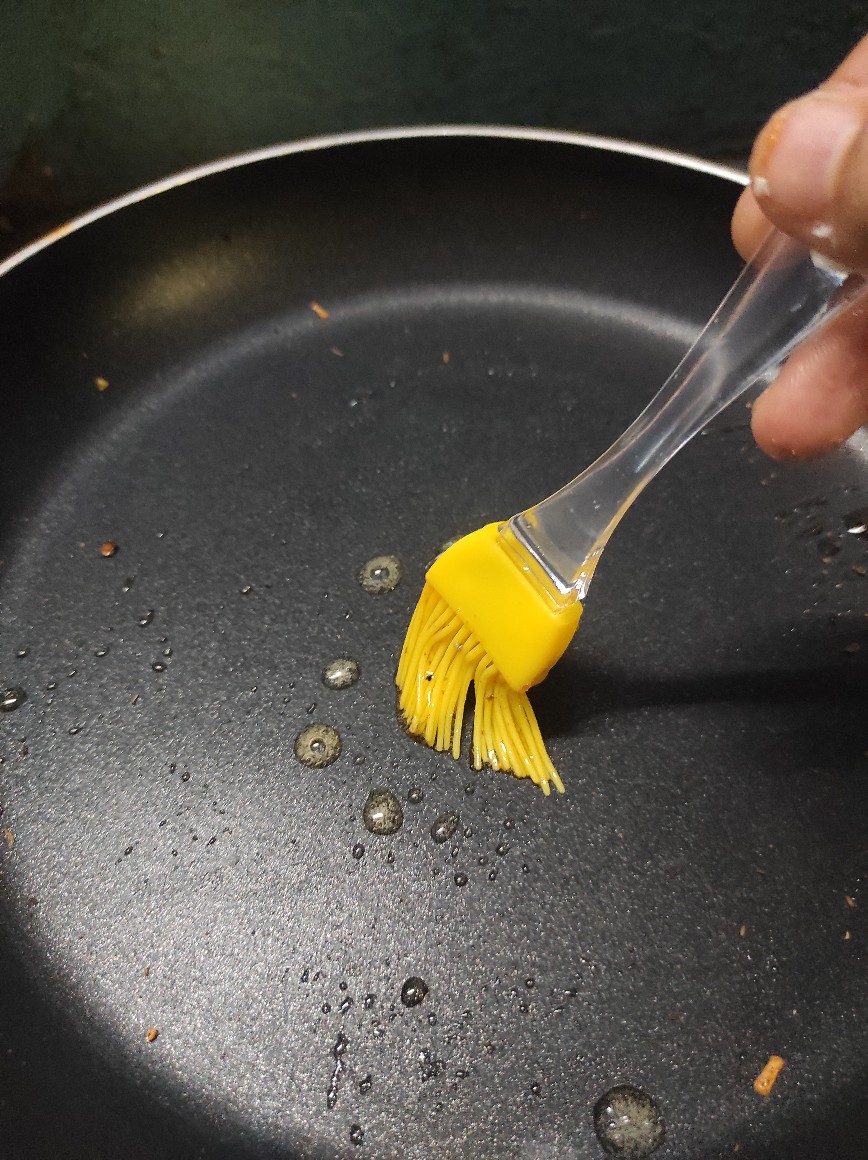 19) Now heat a pan on medium flame and brush some oil on it.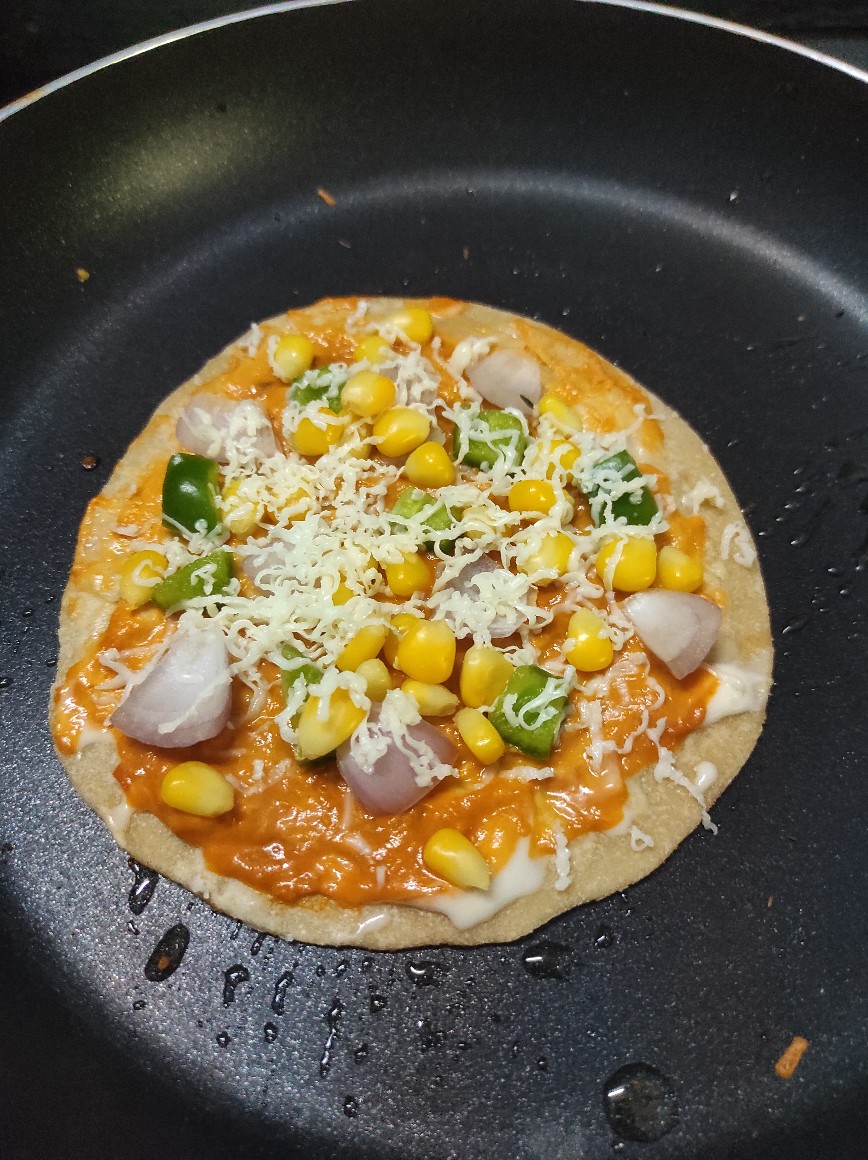 20) Place the taco on it.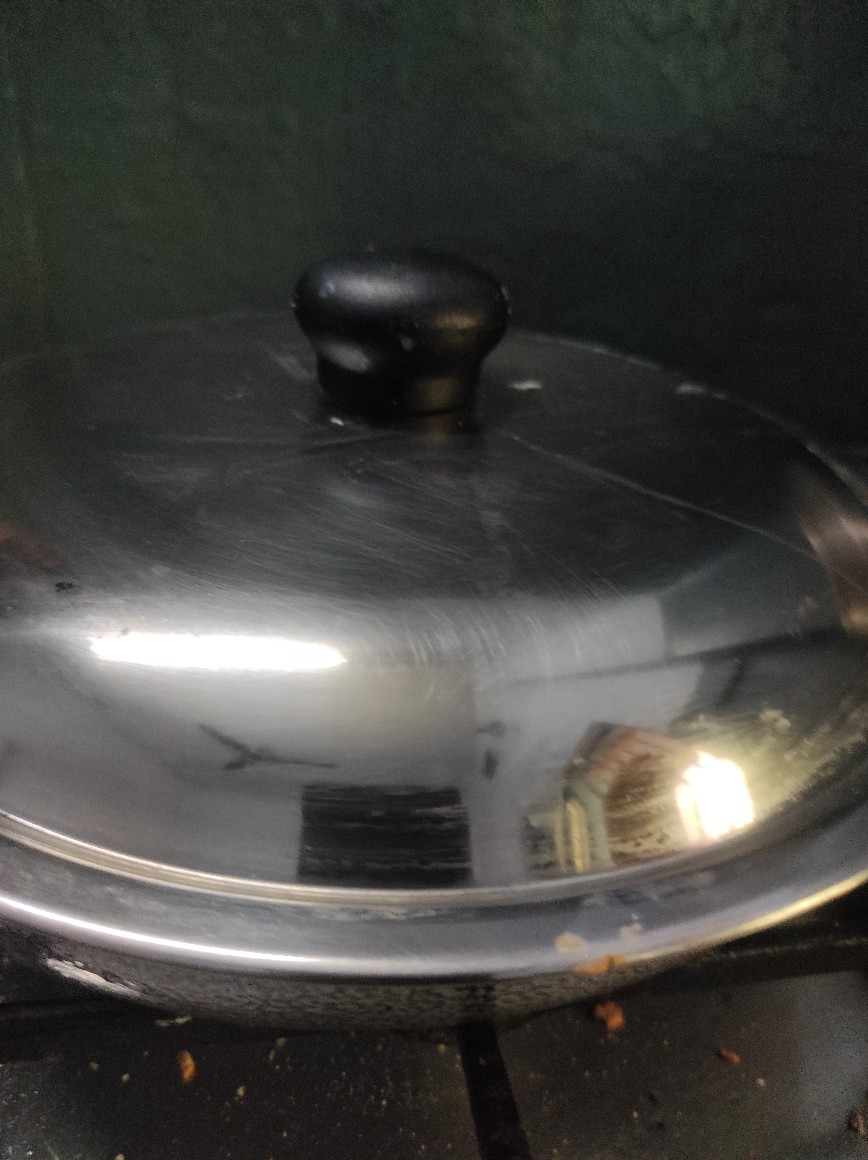 21) Now cover it with a lid and cook it for 3 to 4 minutes on low flame.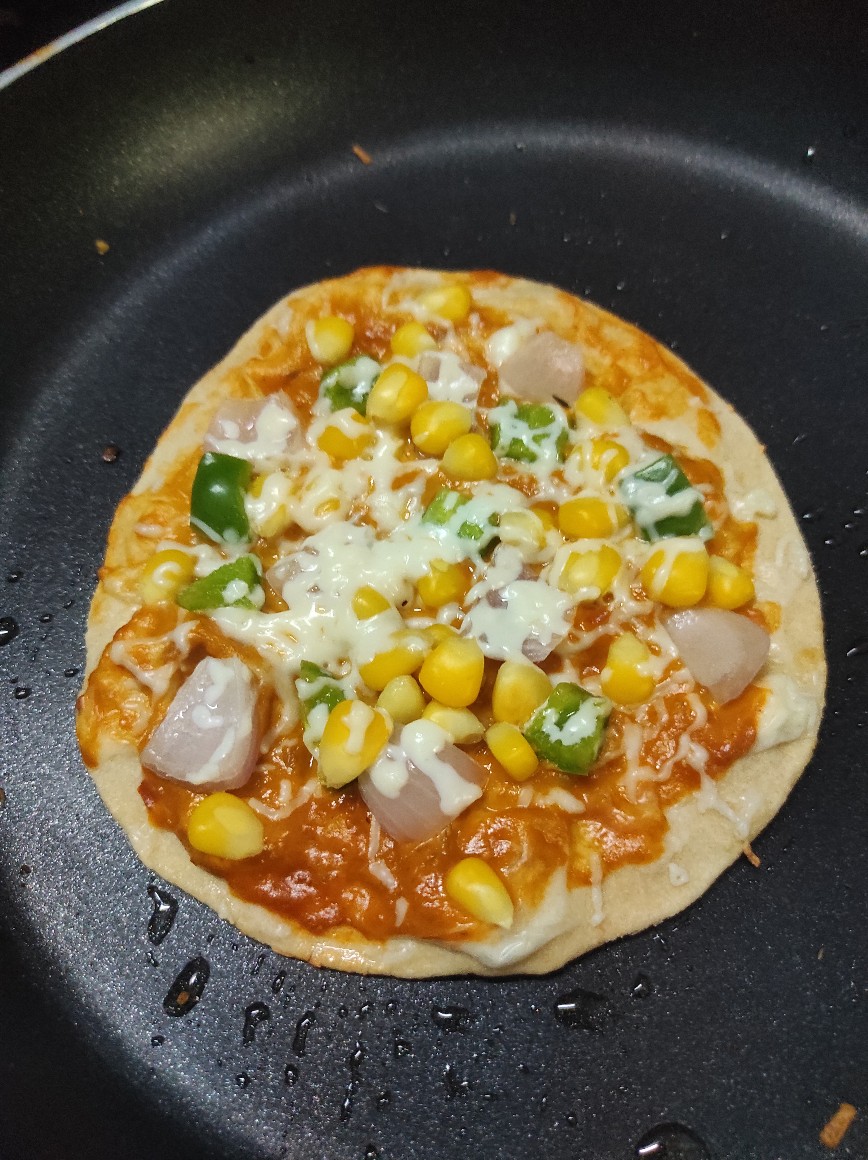 22) Remove the lid to see whether the cheese has melted or not.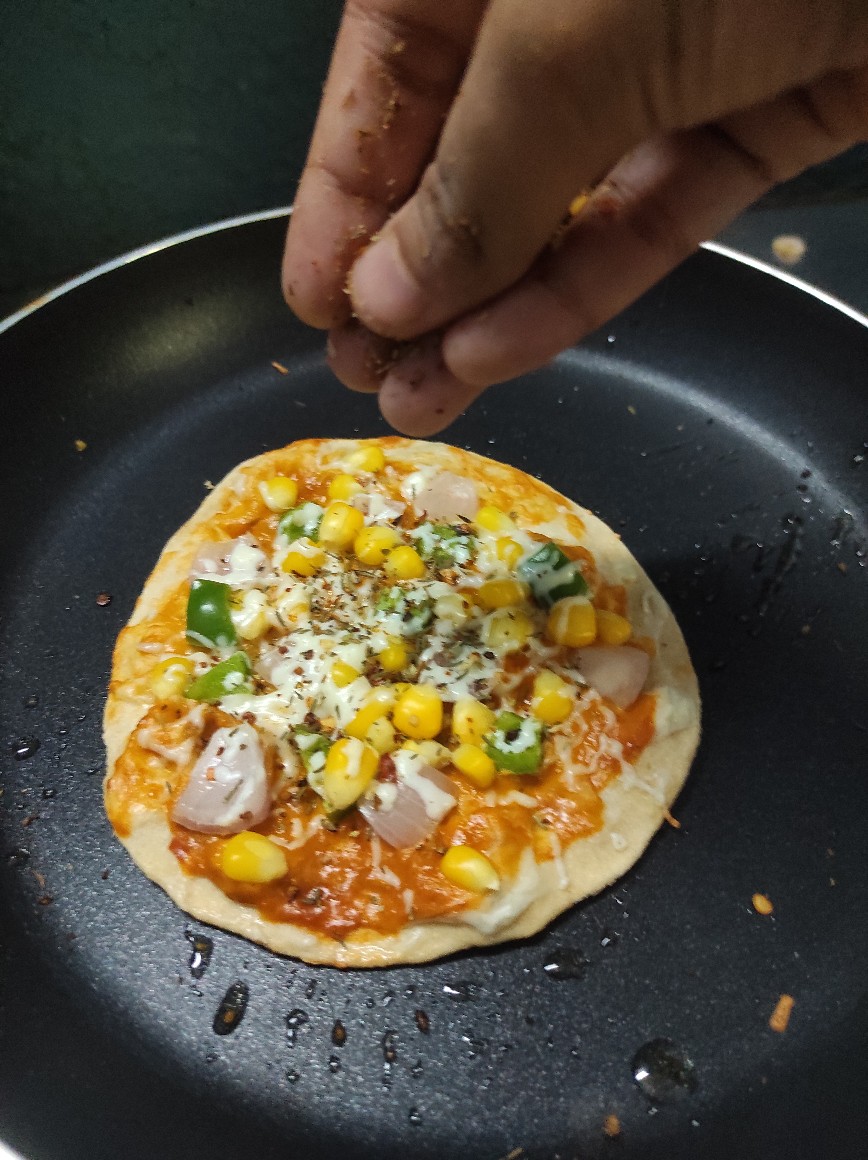 23) Now sprinkle some Italian seasoning on it.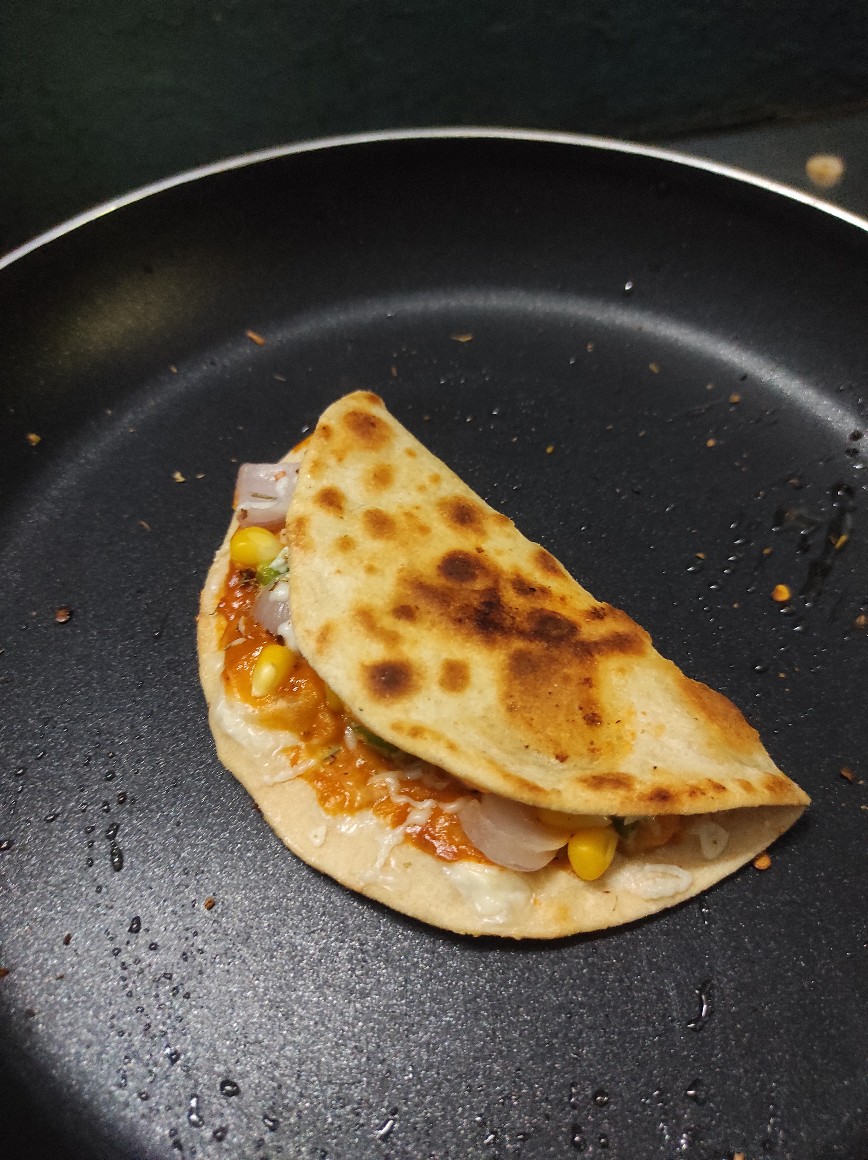 24) Now roll the taco as shown above. Repeat the same with the remaining batches.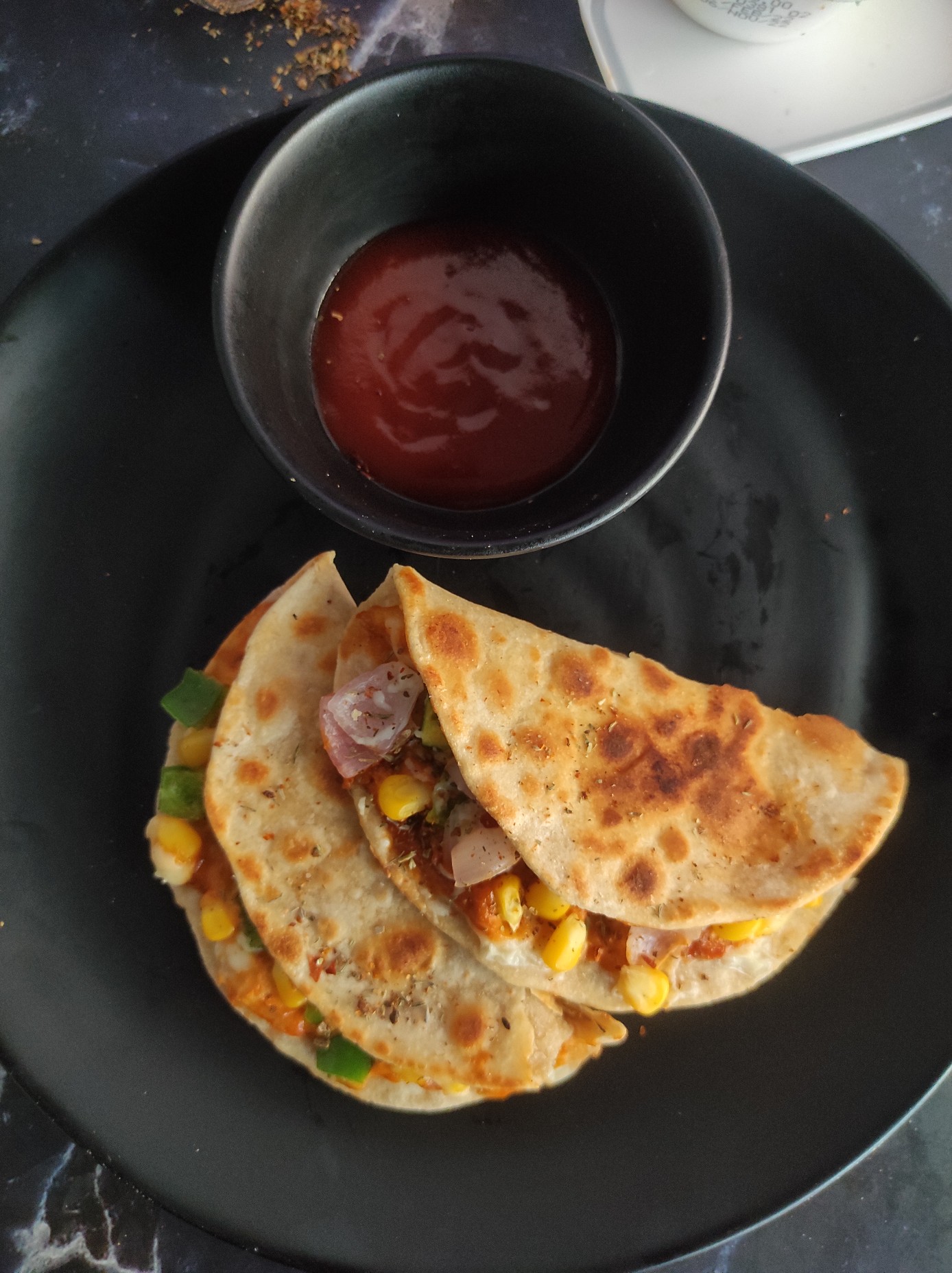 25) Your yummy and healthy tacos are ready to be served. Enjoy with coke and ketchup.
Tips and Tricks

1) Knead a soft dough.
2) Roll a thin chapati using a rolling pin.
3) Cook the chapati for a minute from both sides for a minute.
4) Cover and cook after adding the toppings until cheese melts. Make sure the crust turns crispy too.
5) Roll the taco forming a semi circle.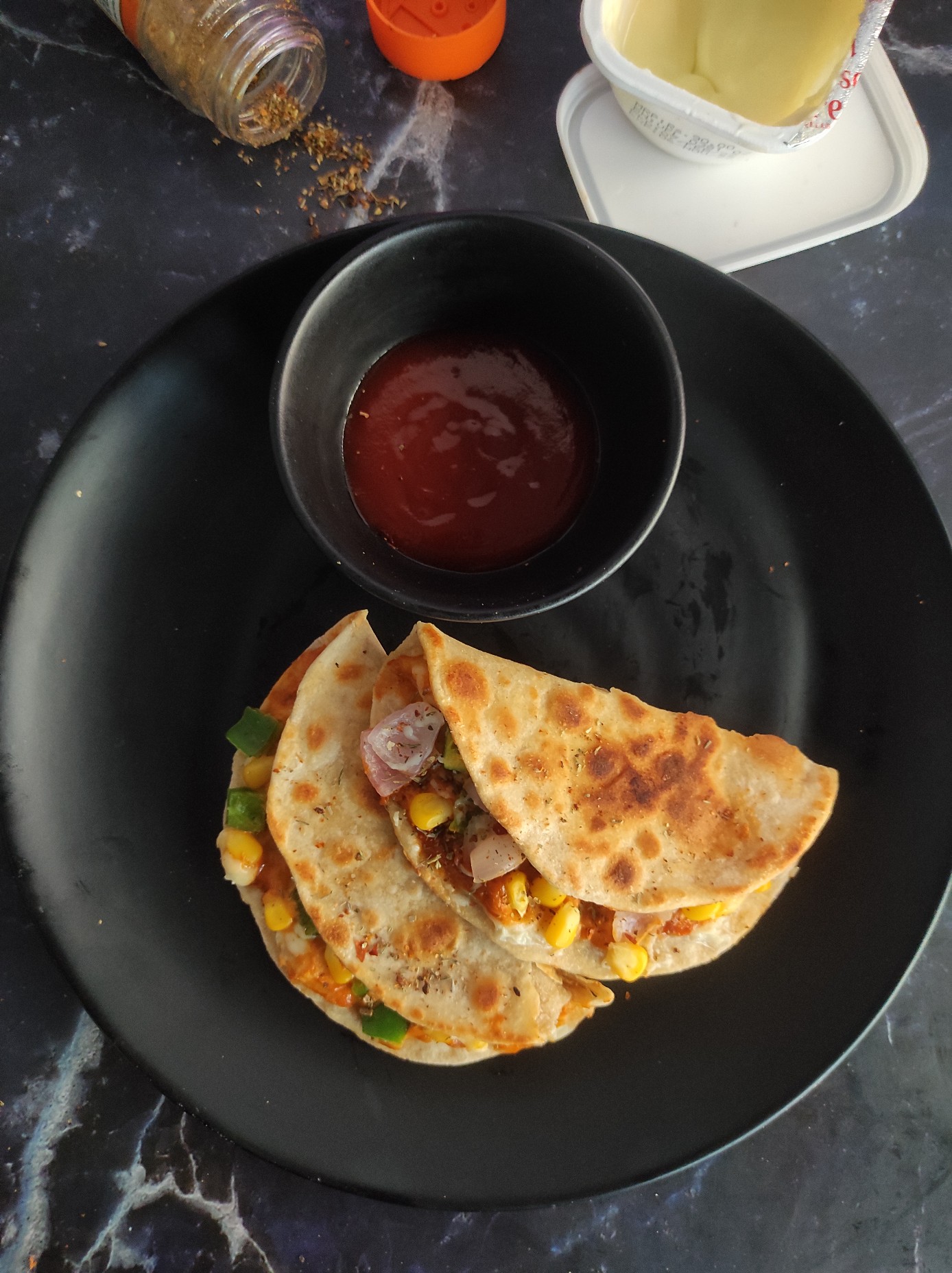 Healthier version

1) You can avoid using refined flour.
2) You can add more veggies of your choice to make it more healthier