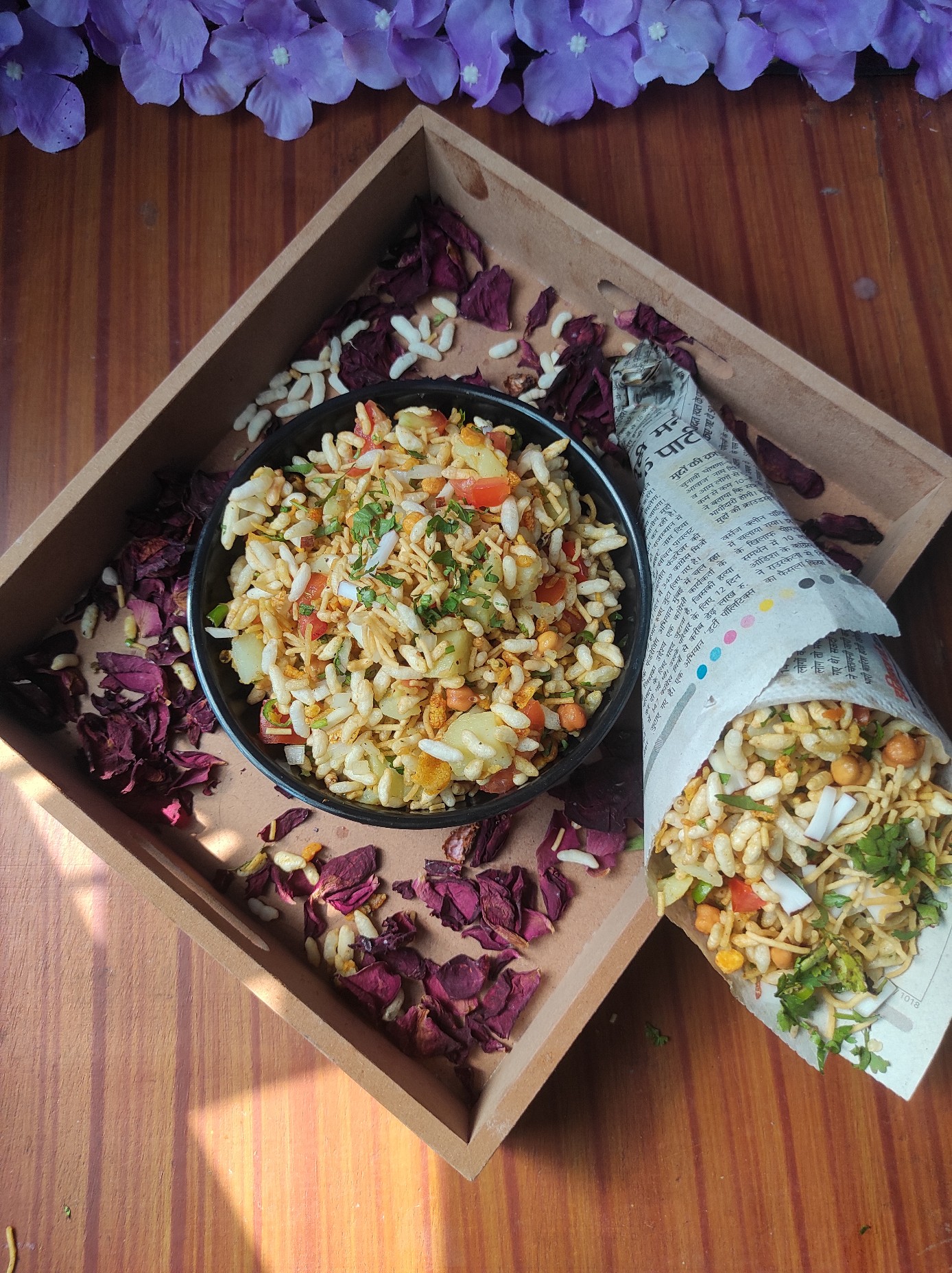 Ingredients
Puffed rice- 2 cups
Boiled potatoes- 2 (finely chopped)
Tomatoes- 1 medium sized (finely chopped)
Onions-1 medium sized (finely chopped)
Bengal gram- 1/2 cup (soaked)
Mixture Or chanachur- 1 cup
Sev Or bhujia- 1/2 cup
Green chillies- 3 to 4 (finely chopped)
Coriander leaves- 2 tablespoon (finely chopped)
Coconut- 2 tablespoon (finely chopped)
Salt- as per taste.
Cumin powder- 1 teaspoon
Coriander powder- 1 teaspoon
Mustard oil- 3 to 4 tablespoon
Lemon juice- 1 to 2 tablespoon
Step by step recipe with images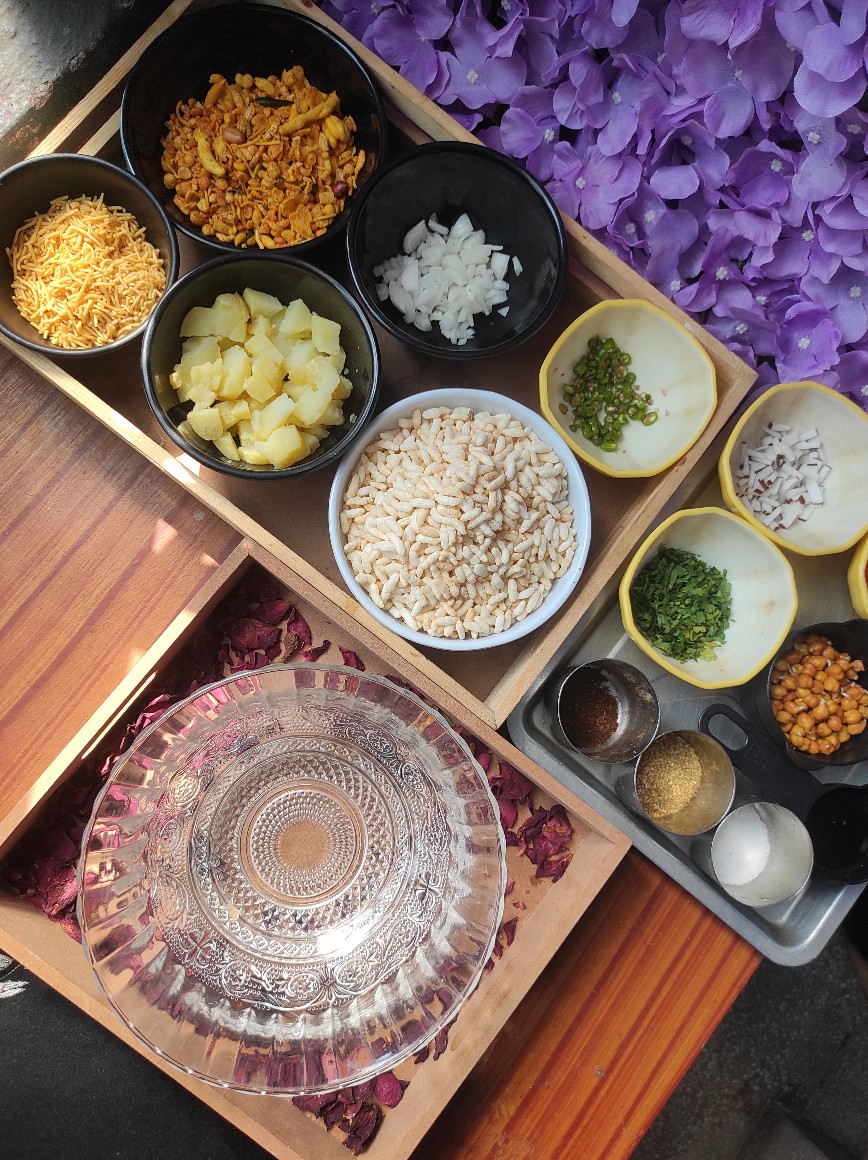 1) Firstly, finely chop the onion, tomatoes, boiled potatoes, green chillies, coriander leaves and coconut.

2) Add two cups of puffed rice in a mixing bowl.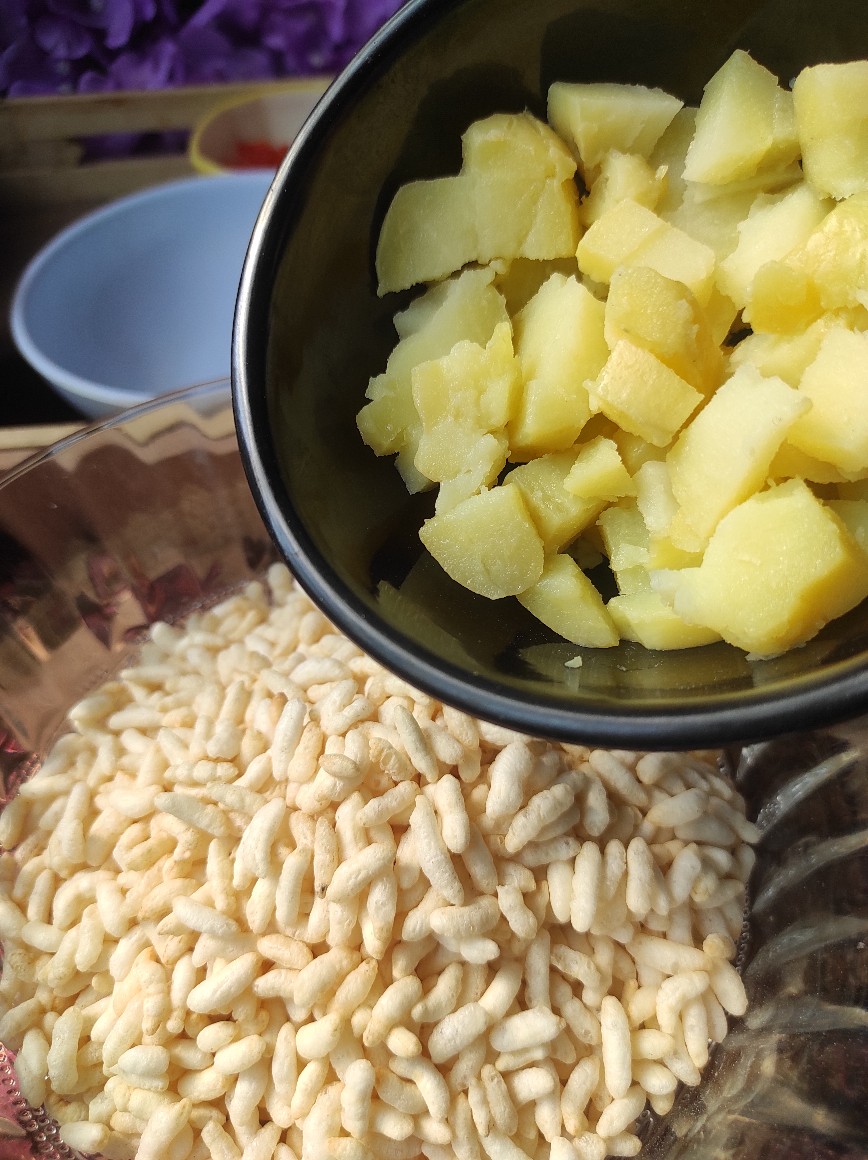 3) Add 1/2 cup of boiled potatoes in it.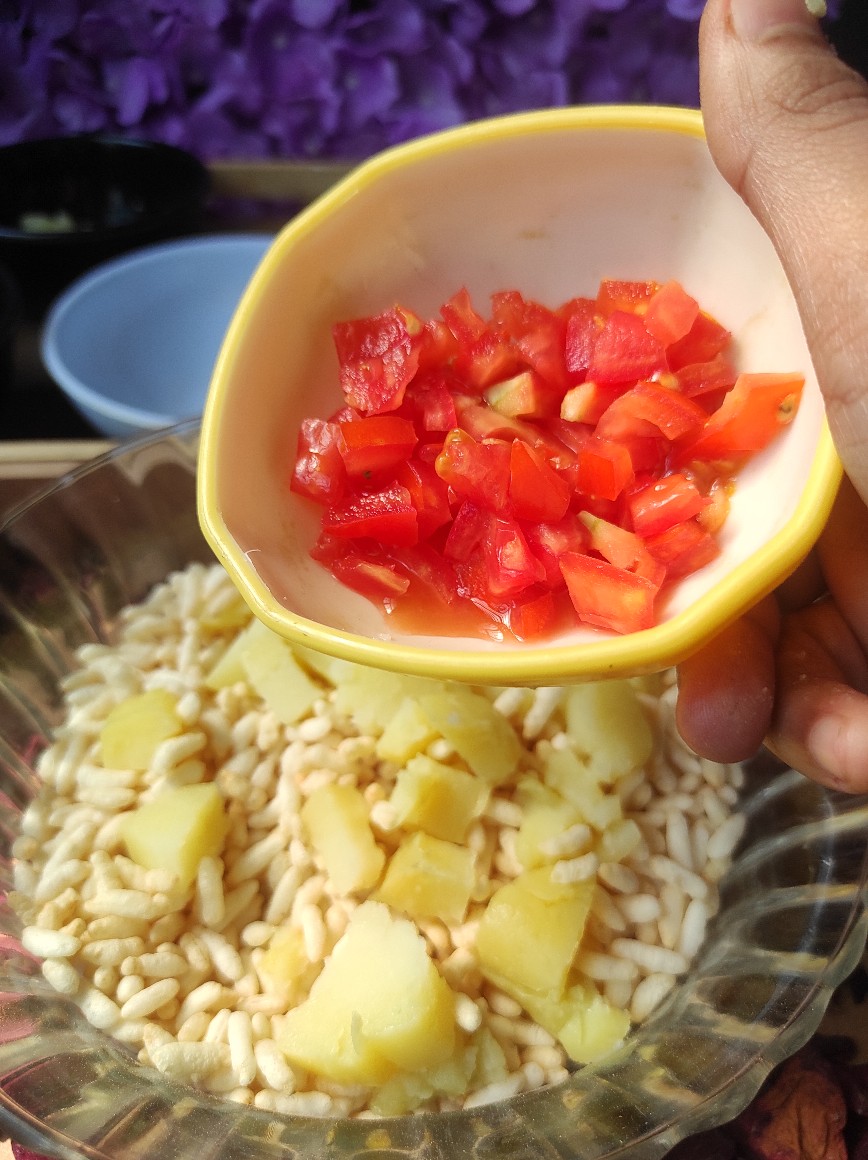 3) Add 1/2 cup chopped tomatoes in it.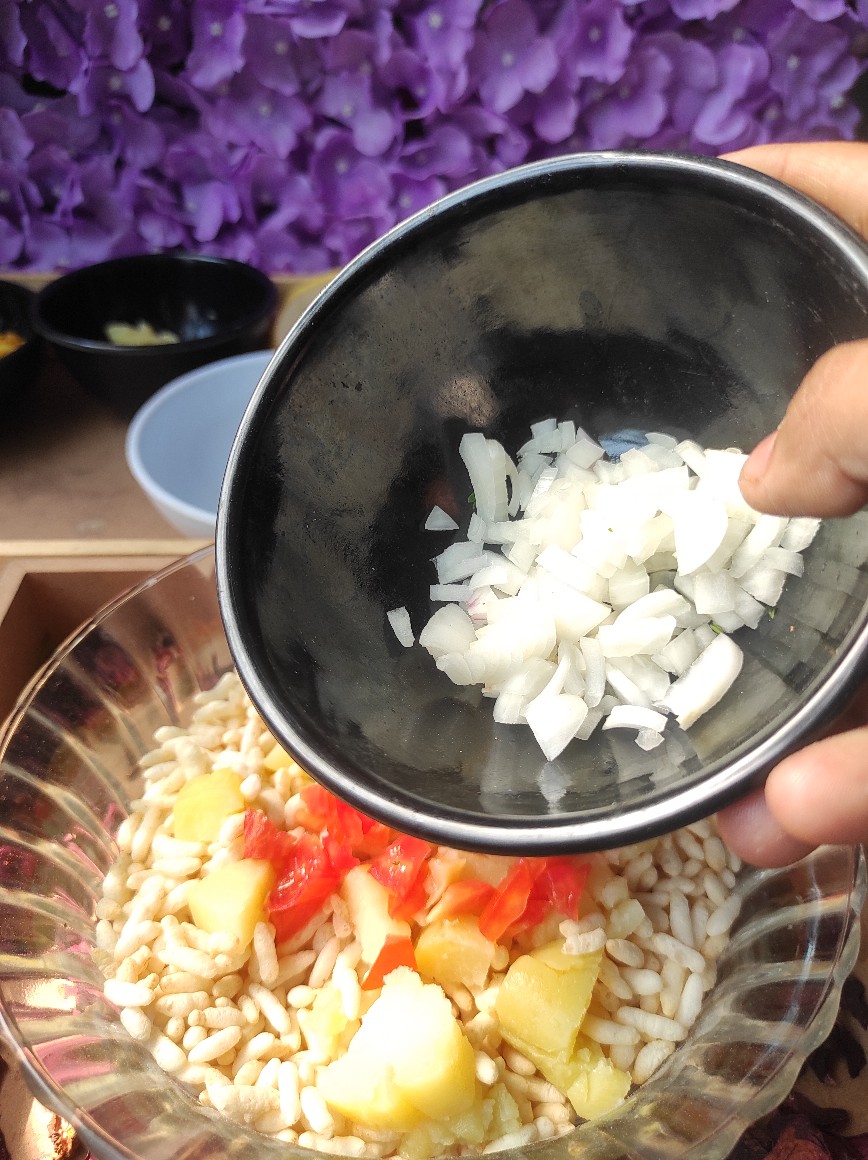 4) Add 1/2 cup chopped onions in it.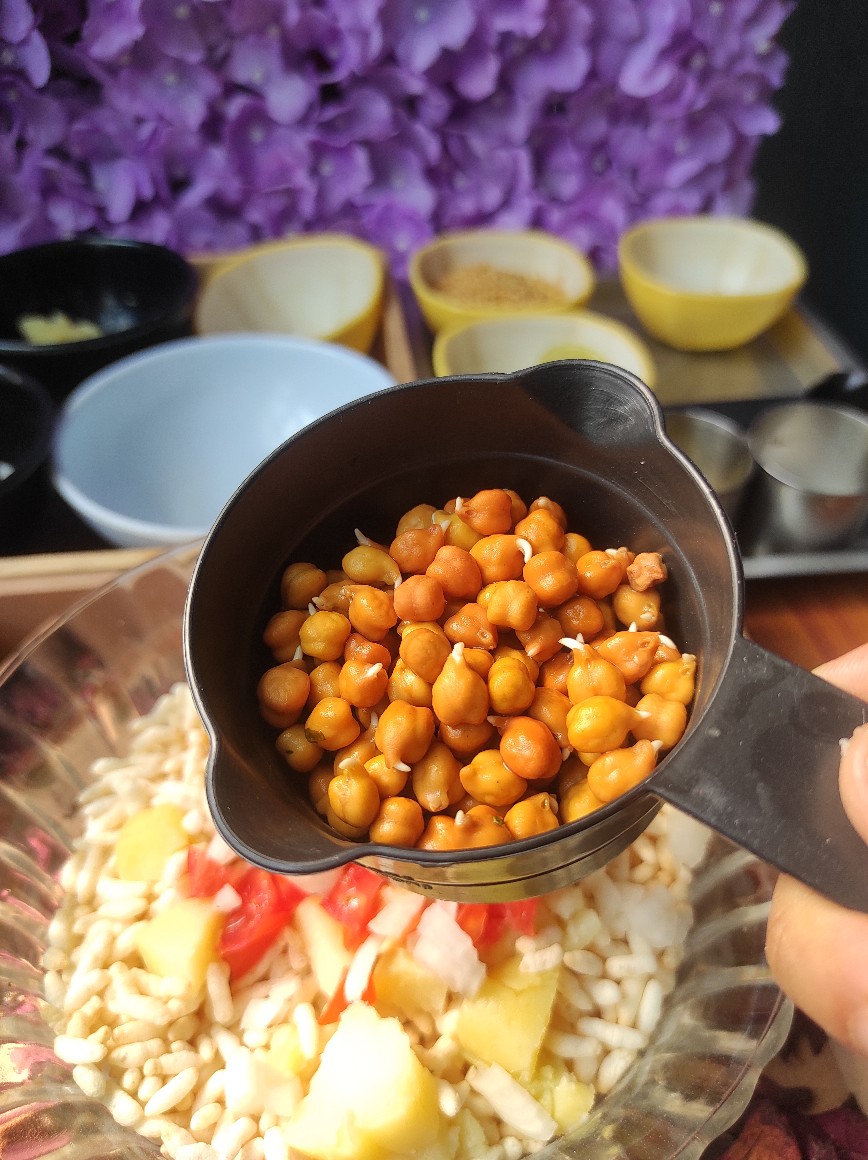 5) Add 1/2 cup soaked bengal gram in it.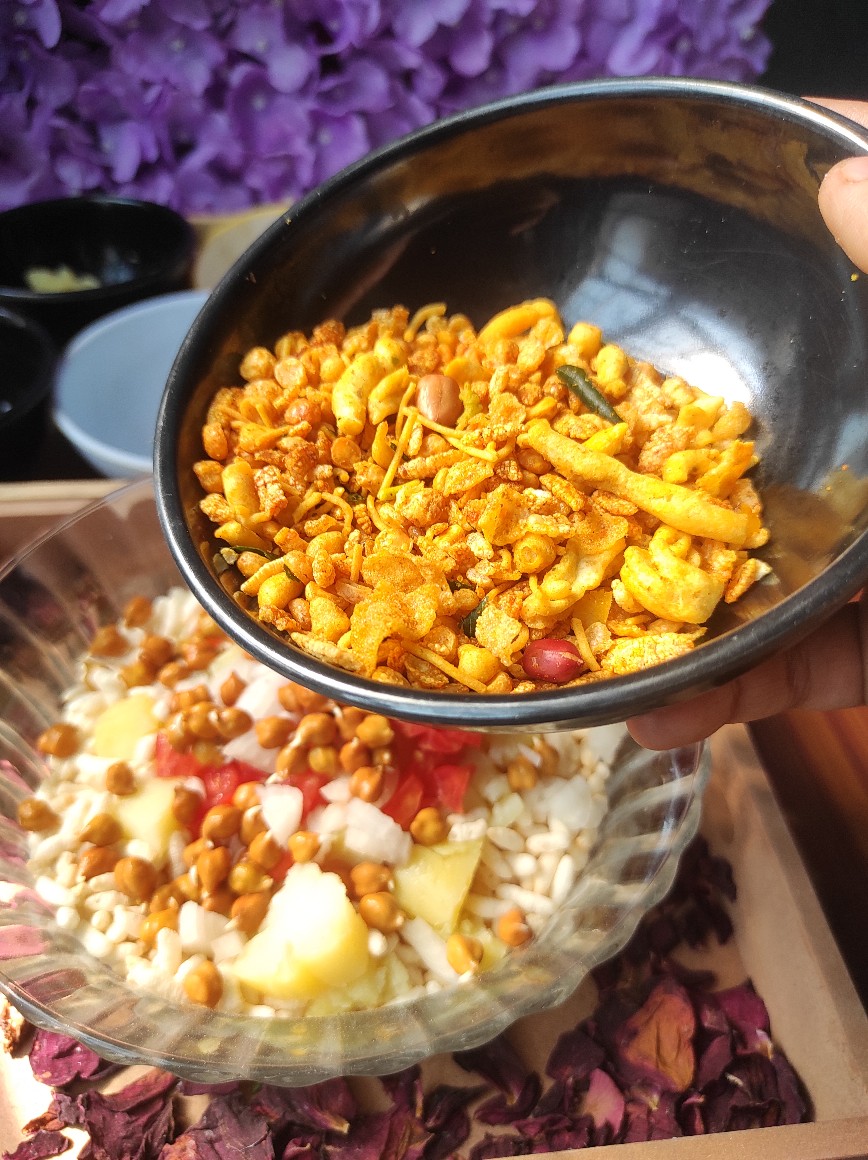 6) Add a cup of mixture Or chanachur in it.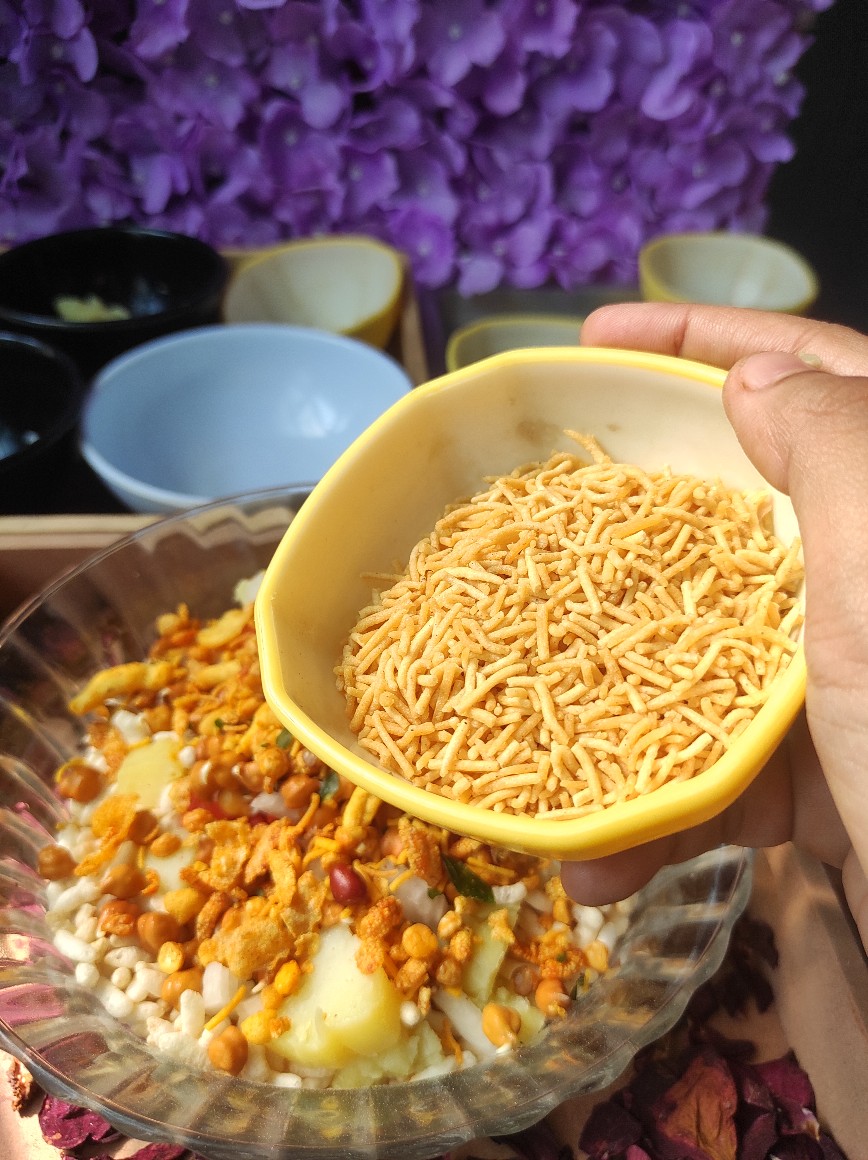 7) Add 1/2 cup of bhujia Or sev in it.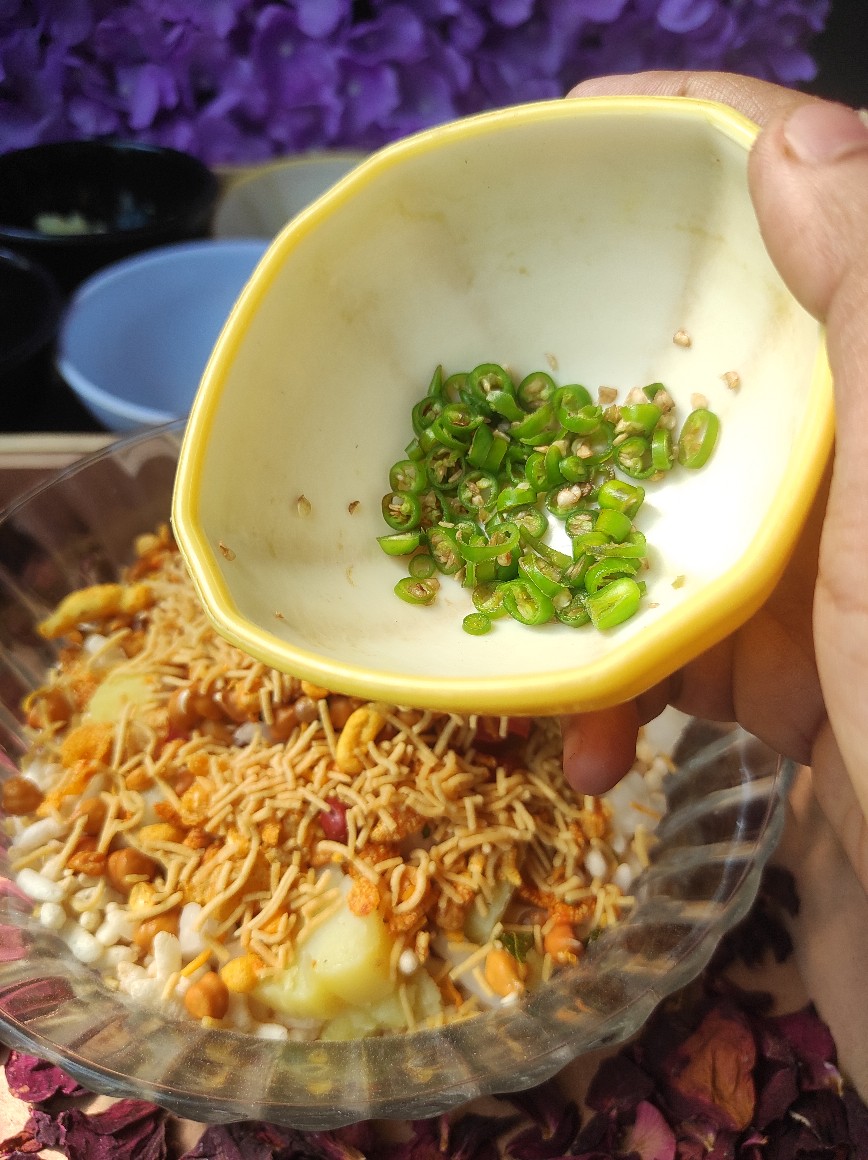 8) Add finely chopped green chillies in it.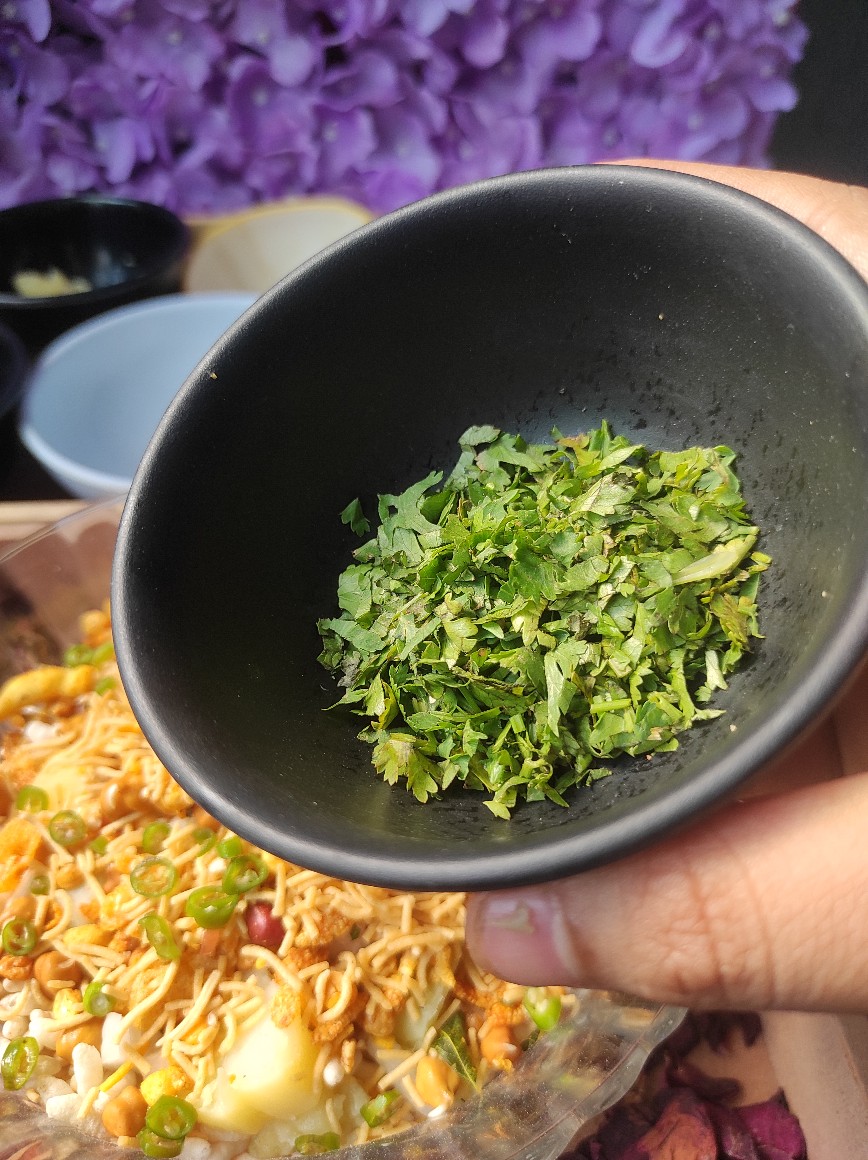 9) Add finely chopped coriander leaves in it.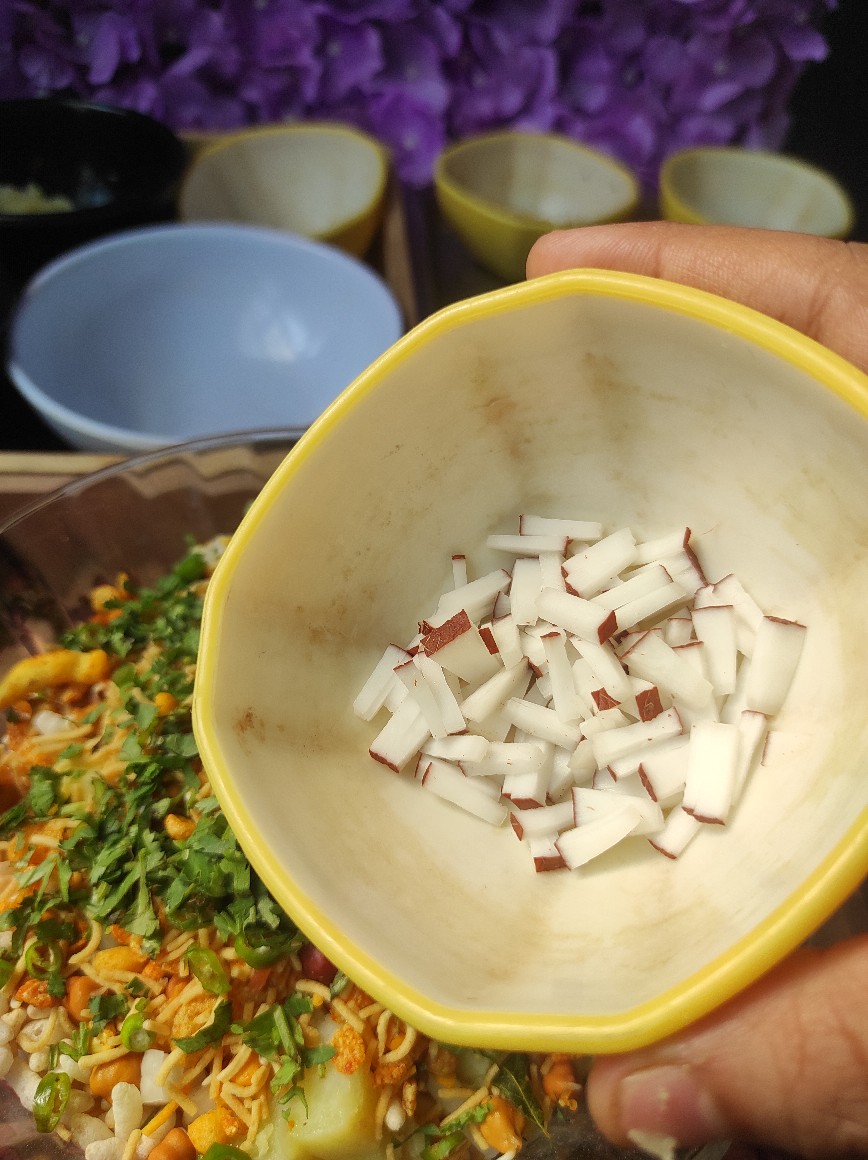 10) Now add finally chopped coconut in it.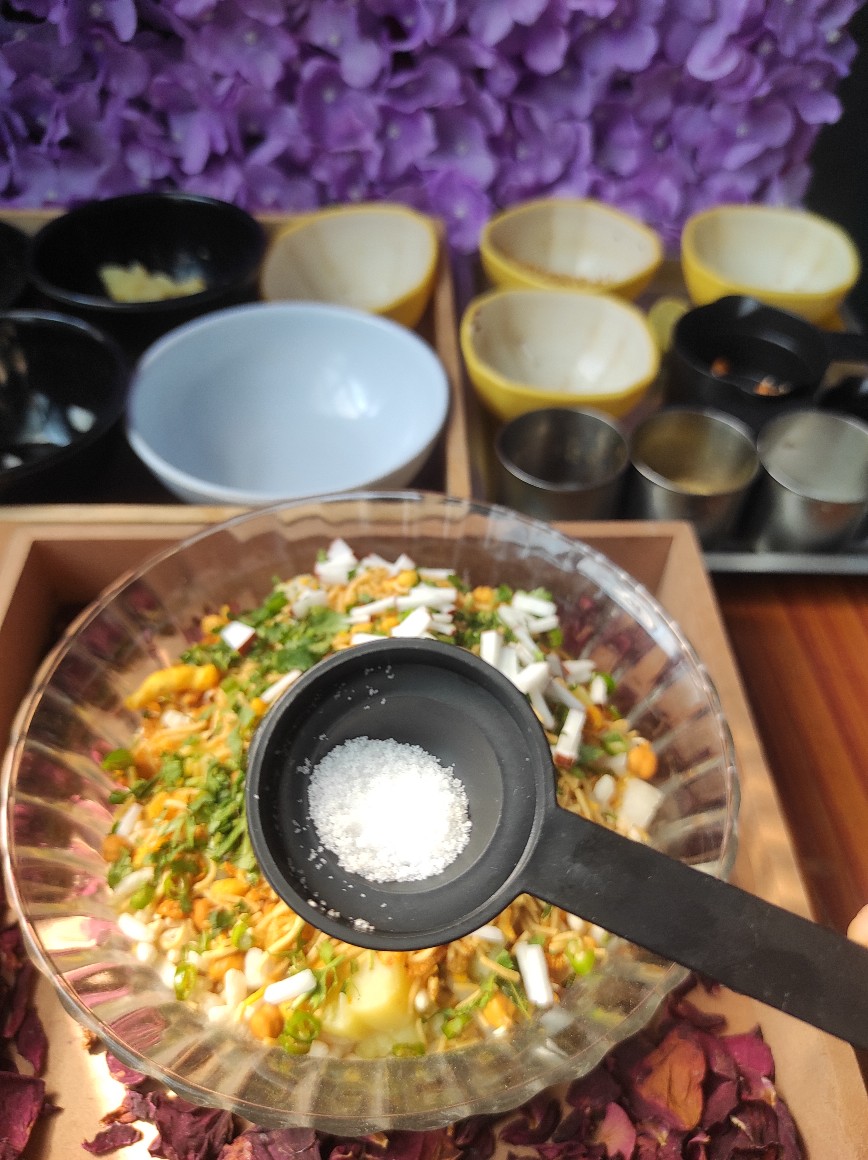 11) Add a pinch of salt.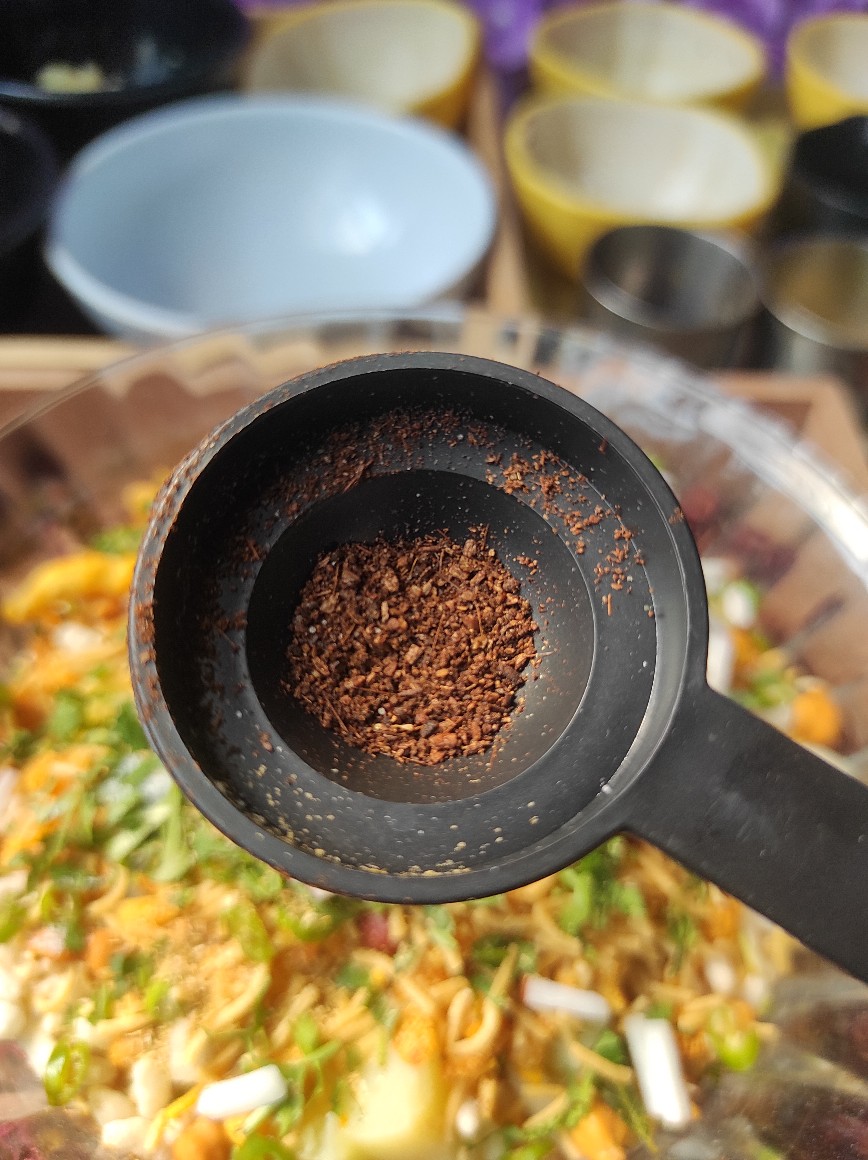 12) Add 1 teaspoon cumin powder in it.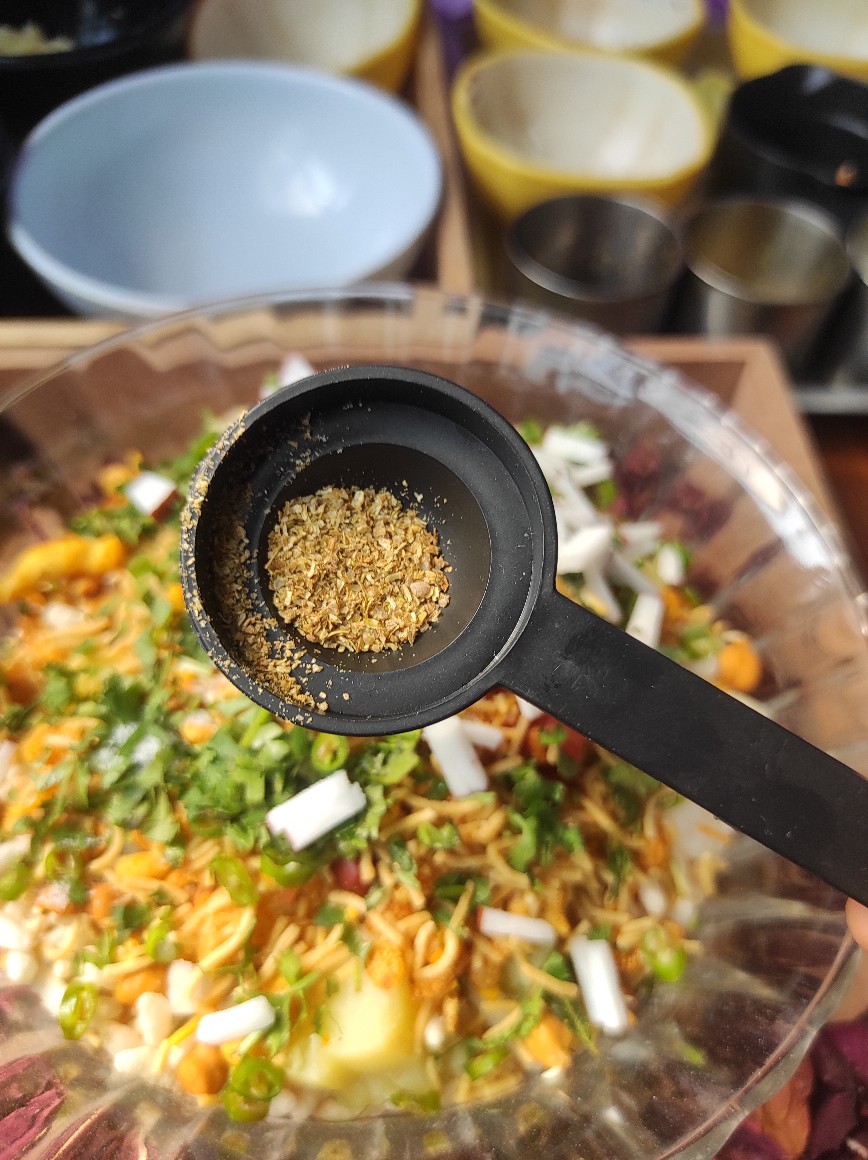 13) Add 1 teaspoon of coriander powder in it.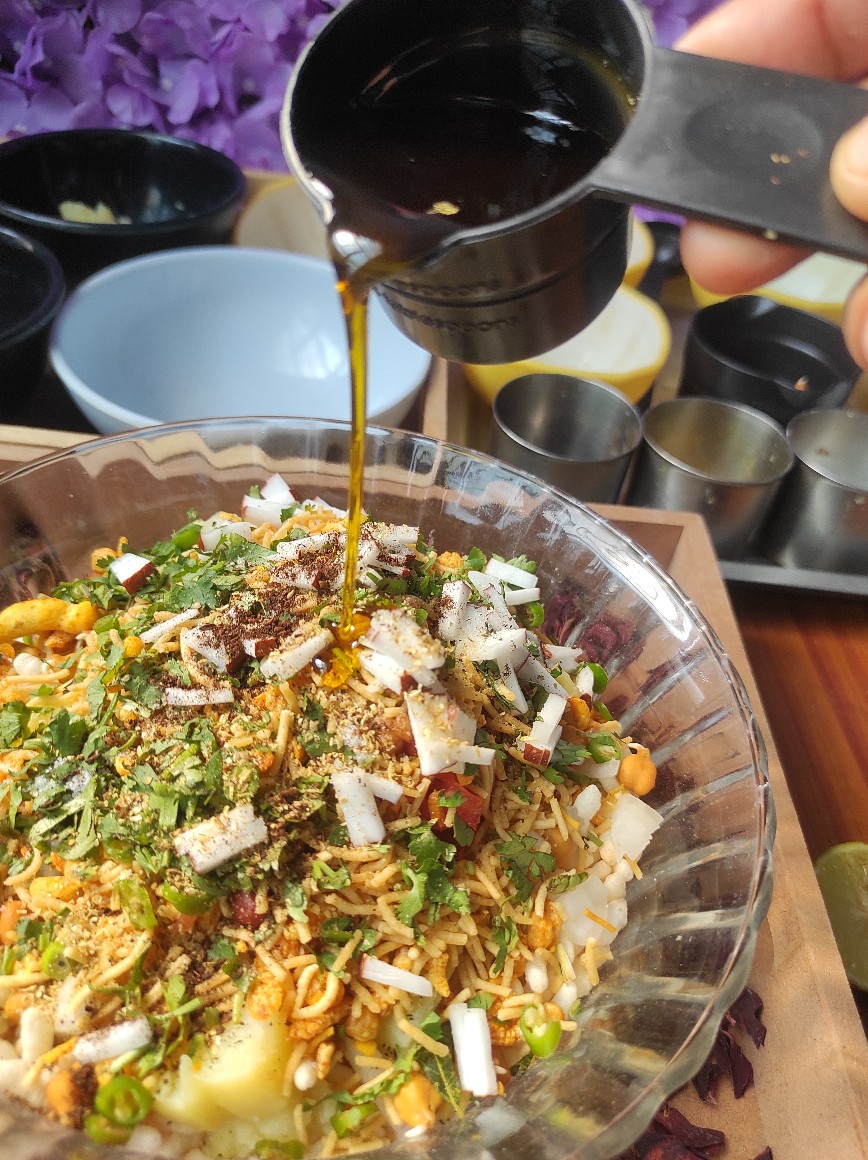 14) Add 2 to 3 tablespoon mustard oil in it.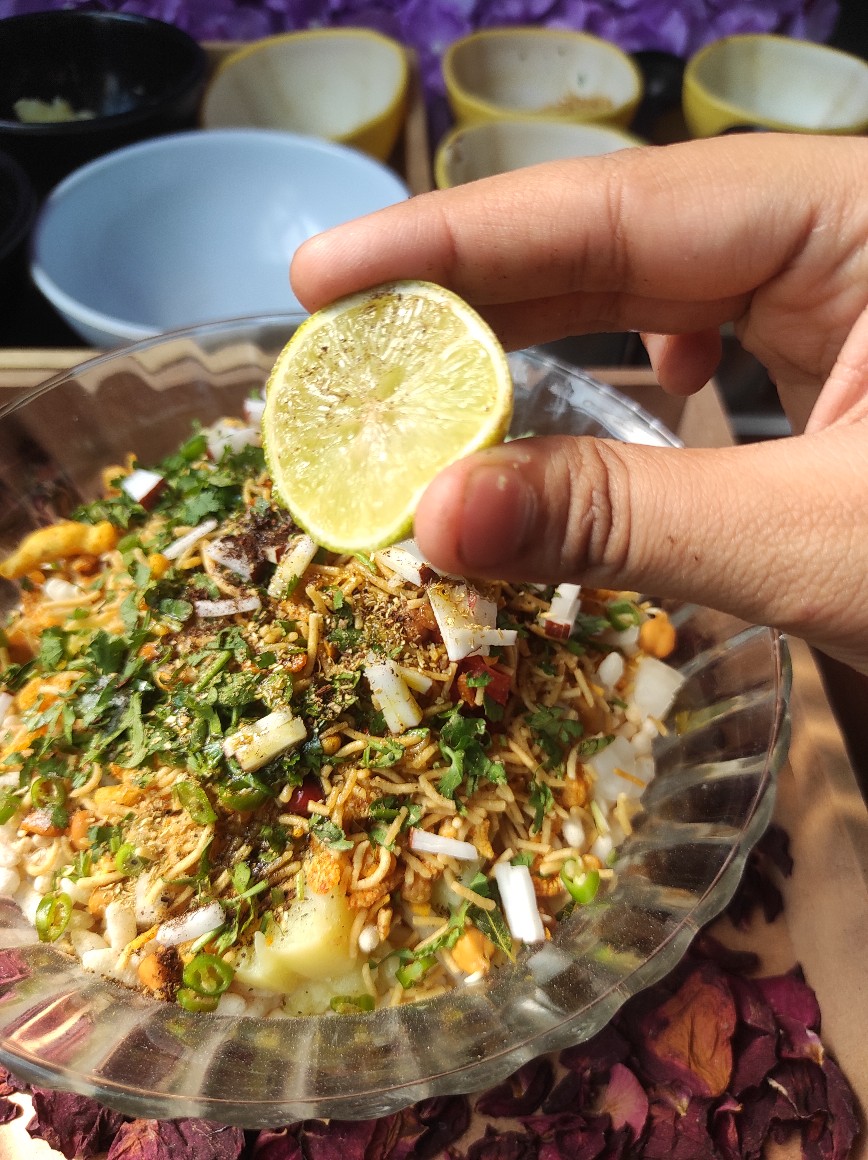 15) Finally, Squeeze half lemon in it. Approximately 2 tablespoon.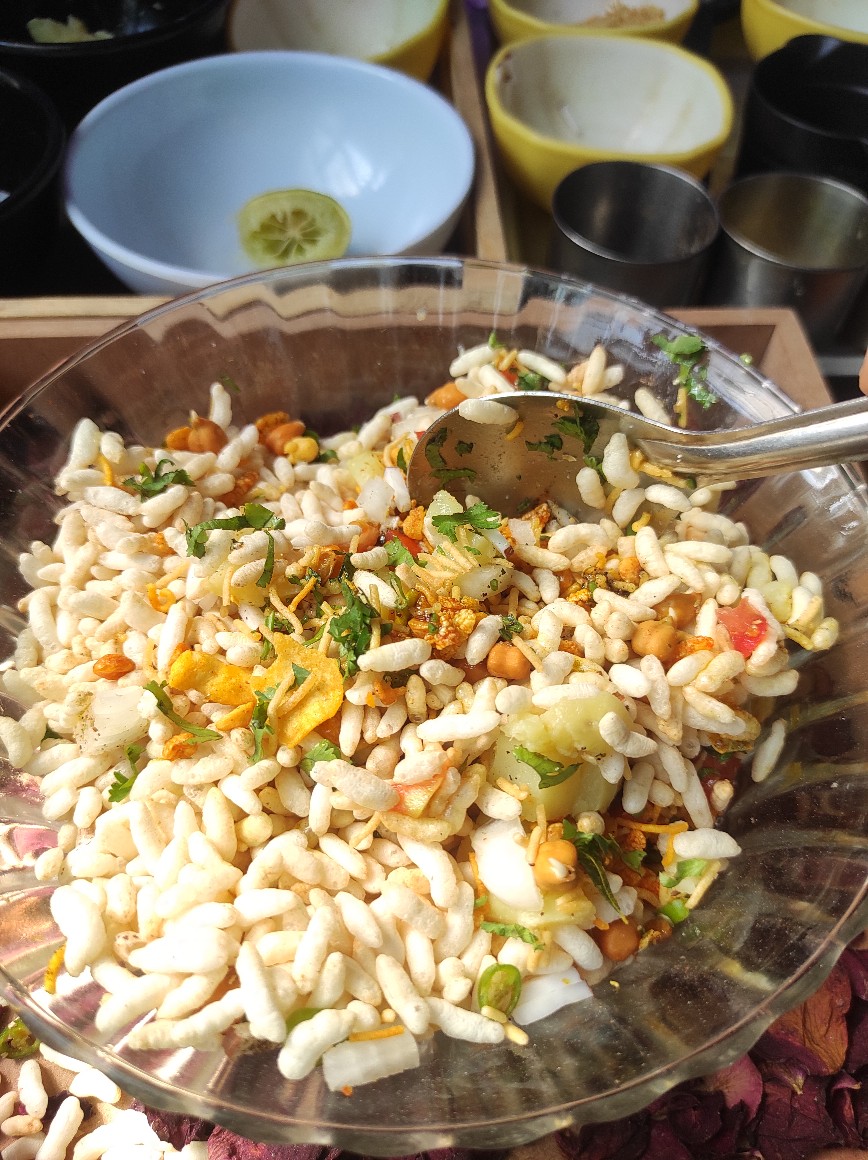 17) Toss it well until everything gets mixed up properly.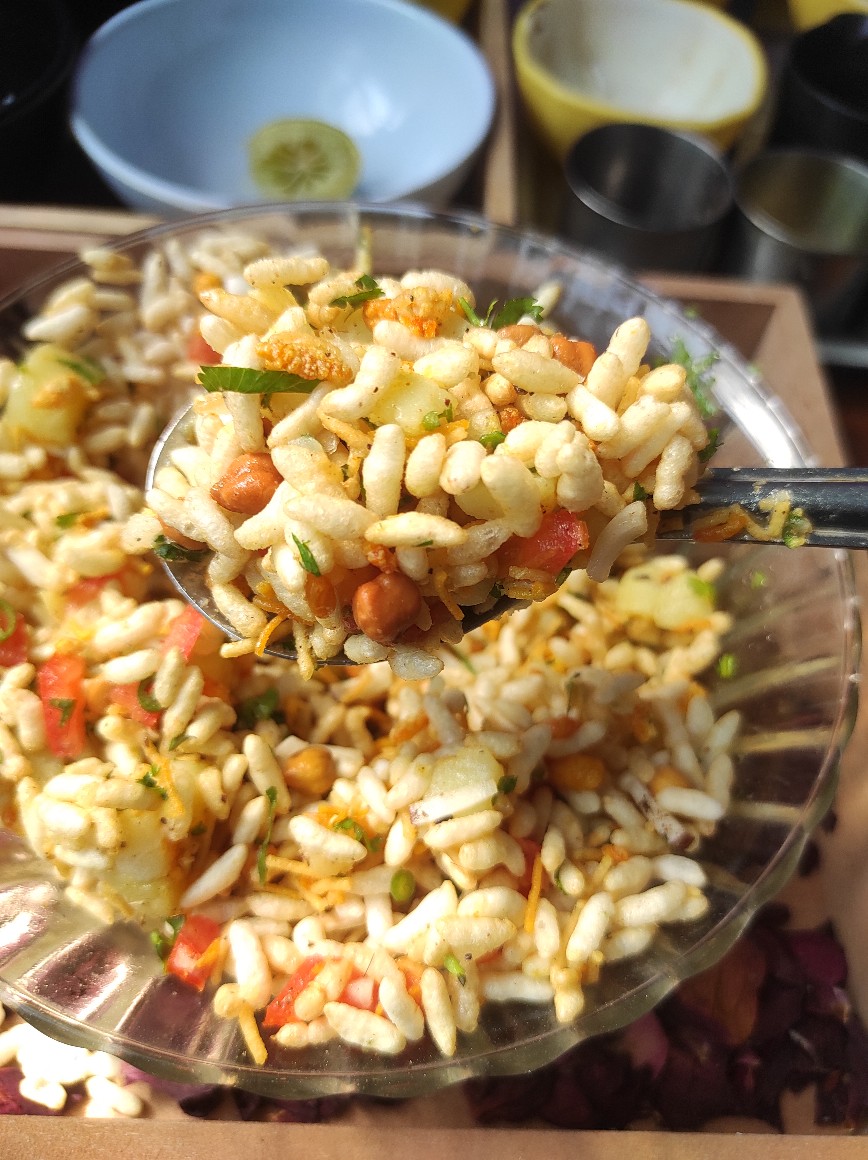 18) Your spicy and tangy jhal muri is ready to be served. Serve immediately orelse it will become soggy.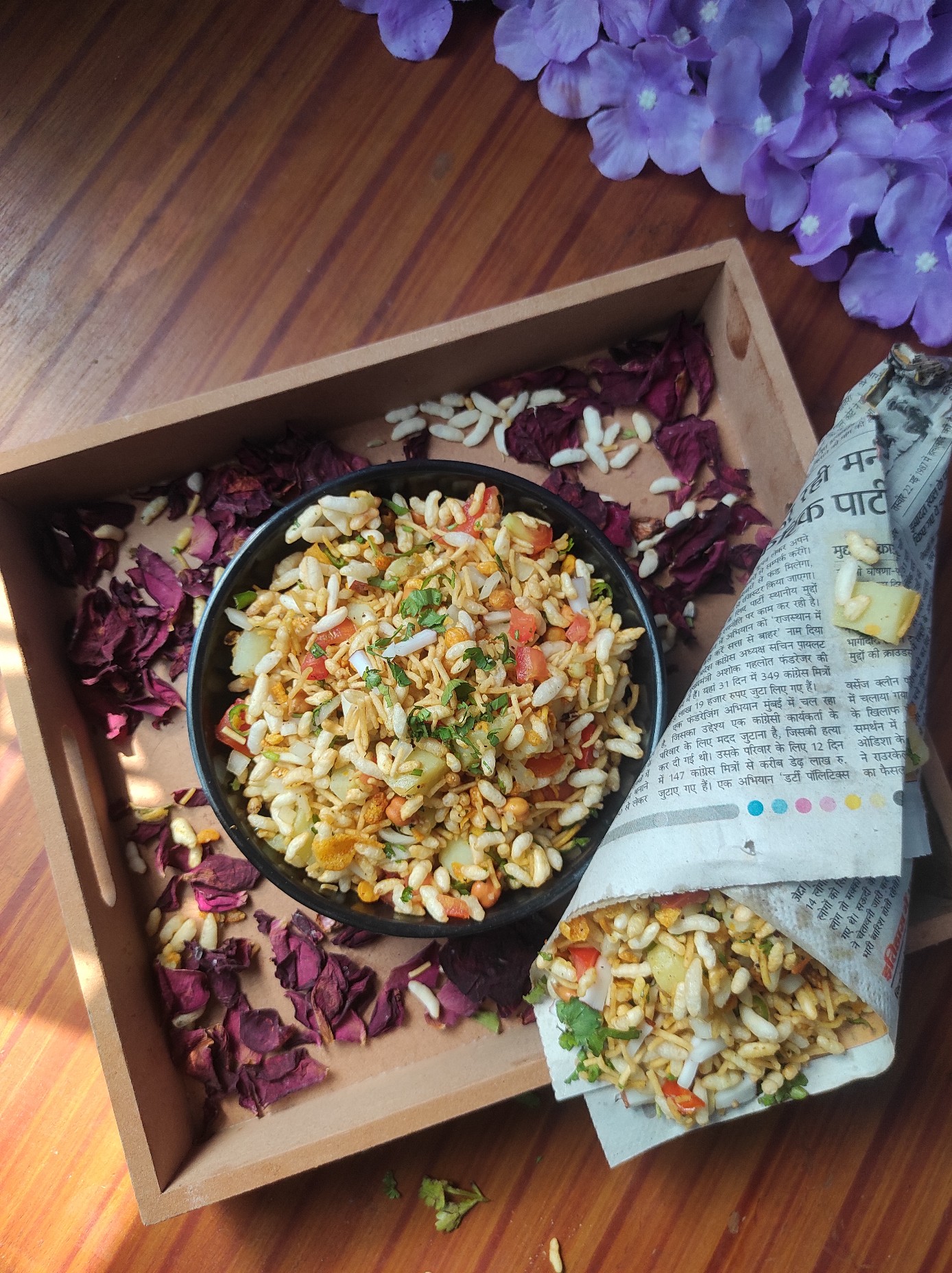 Tips and Tricks

1) Finely chop the boiled potatoes, tomatoes, onion, green chillies, coriander leaves and coconut.
2) Soak handful amount of bengal gram over night.
3) Make sure the puffed rice is crispy and fresh. Avoid soggy puffed rice.
4) First add the dry ingredients.
5) Add the wet ingredients immediately before consumption as it will become soggy if kept for more than 10 minutes.
6) Jhal muri as the name suggest is full of jhal Or spice. Green chillies is the main spark of the dish.
7) It requires immediate consumption.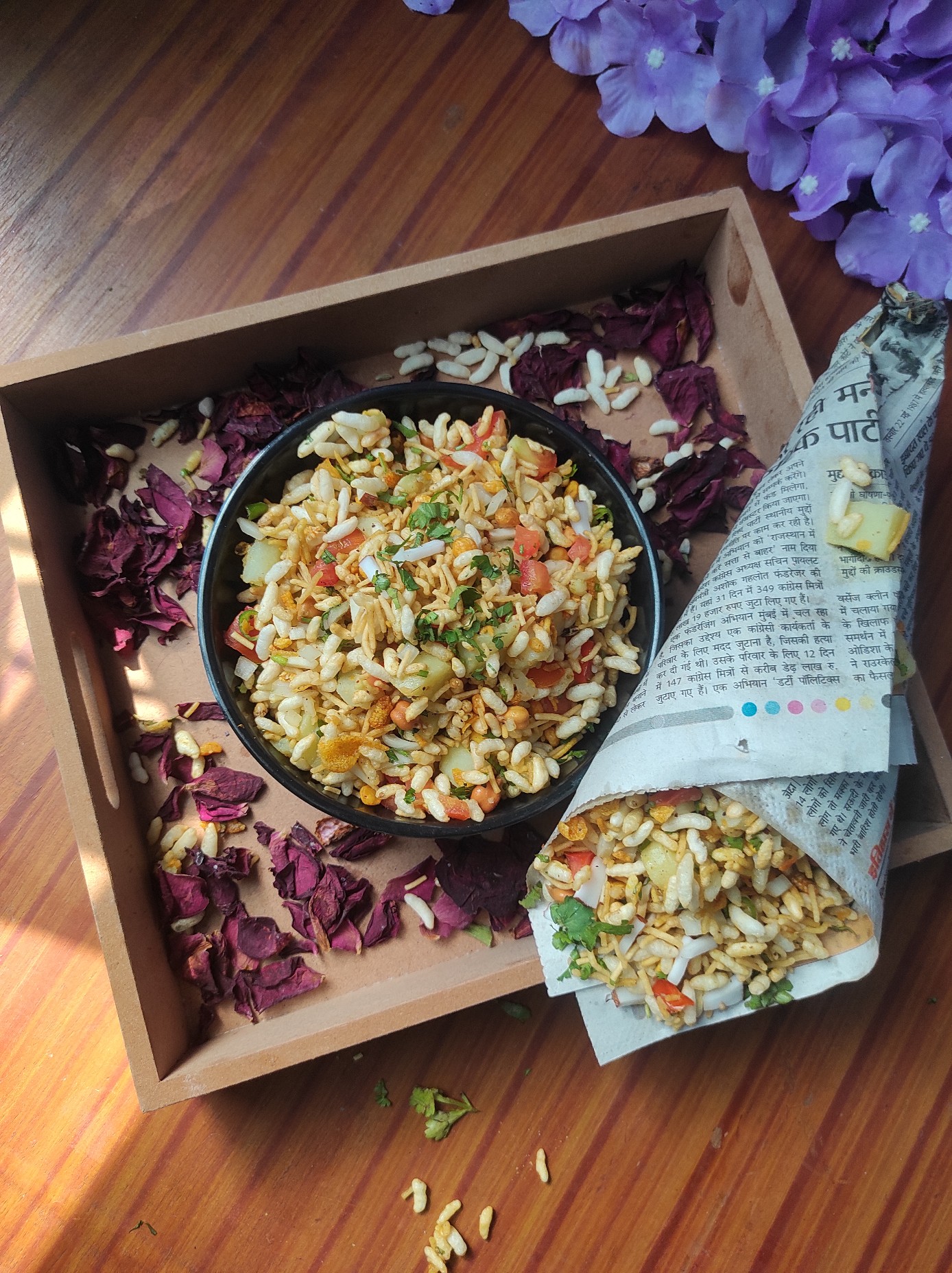 Healthier version

1) Those on diet can skip potatoes and add cucumber either.
2) Those allergies to spices, can avoid using green chillies, however it will significantly alter the taste.