Indians are too fond of chaat. Whether it's golgappa chaat, papdi chaat or rajkachouri , we cannot resist the mouthwatering taste. One of the healthiest and most loved chaat which is famous specially during the winters is spinach or palak patta chaat. This chaat is packed with lots and lots of flavours and is healthy as well. This chaat is simple and quick and is loved by everyone in the family whether children or oldies. Make sure you use fresh spinach leaves and don't forget to wash them thoroughly before using it.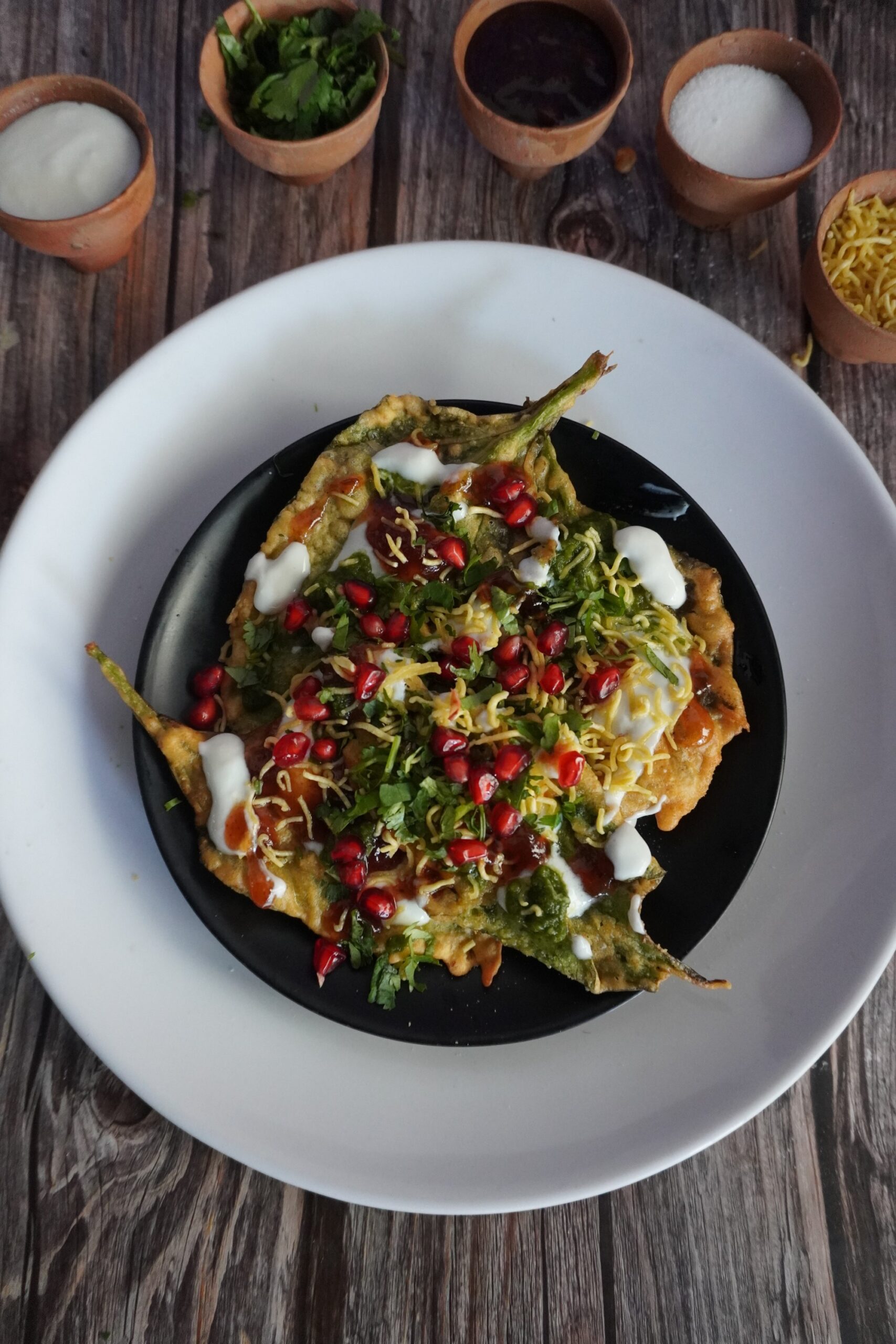 Introduction
This yummy chaat is made by simply dipping the freshly washed spinach leaves in gram flour batter and then frying it until crisp. Later they are garnished with curd, chutneys, sev and pomegranate and served instantly. They are super tasty and crispy and can be made more healthier by air frying them instead of deep frying. You can enjoy them whenever you want and can be made in minutes. They are made with readily available ingredients and will surely leave everyone in your house craving for more. So go ahead and give it a try and please don't forget to share your reviews in the comments section below⬇
Ingredients

Spinach leaves- 10 to 12
Gram flour- 4 tablespoon
Cornflour- 2 tablespoon
Water – as per required
Salt- as per taste
Carrom seeds-1 teaspoon
Red chilli powder- 1 teaspoon
Curd- 1/2 cup (beated well with 1/2 tablespoon sugar and a pinch of salt)
Tamarind chutney- 4 to 5tablespoon
Green chutney- 4 to 5 tablespoon
Sev- 4 tablespoon
Coriander leaves- handful (finely chopped)
Pomegranate- 4 tablespoon
Step by step recipe with images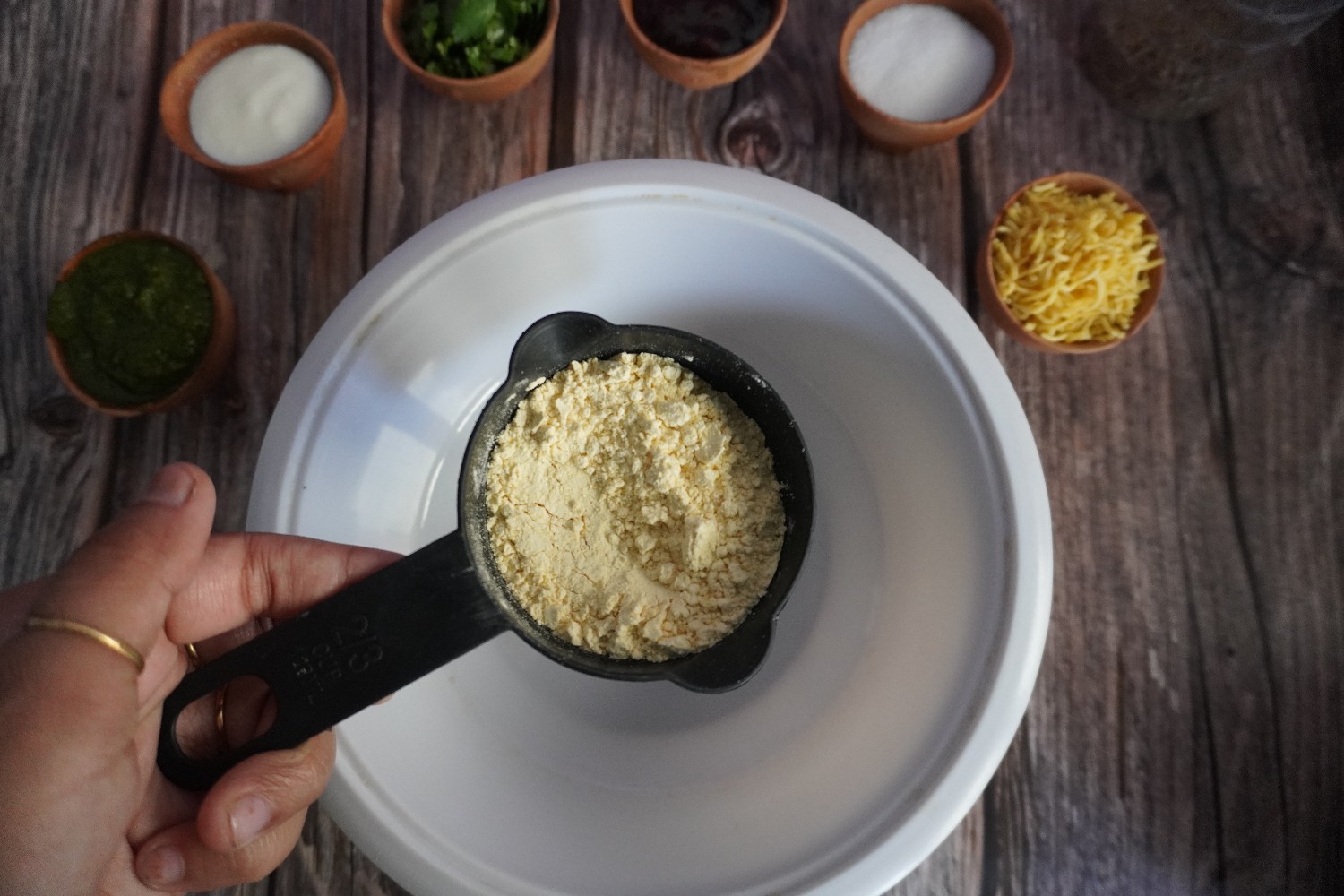 1) Firstly take a mixing bowl and add 4 tablespoon of gram flour in it.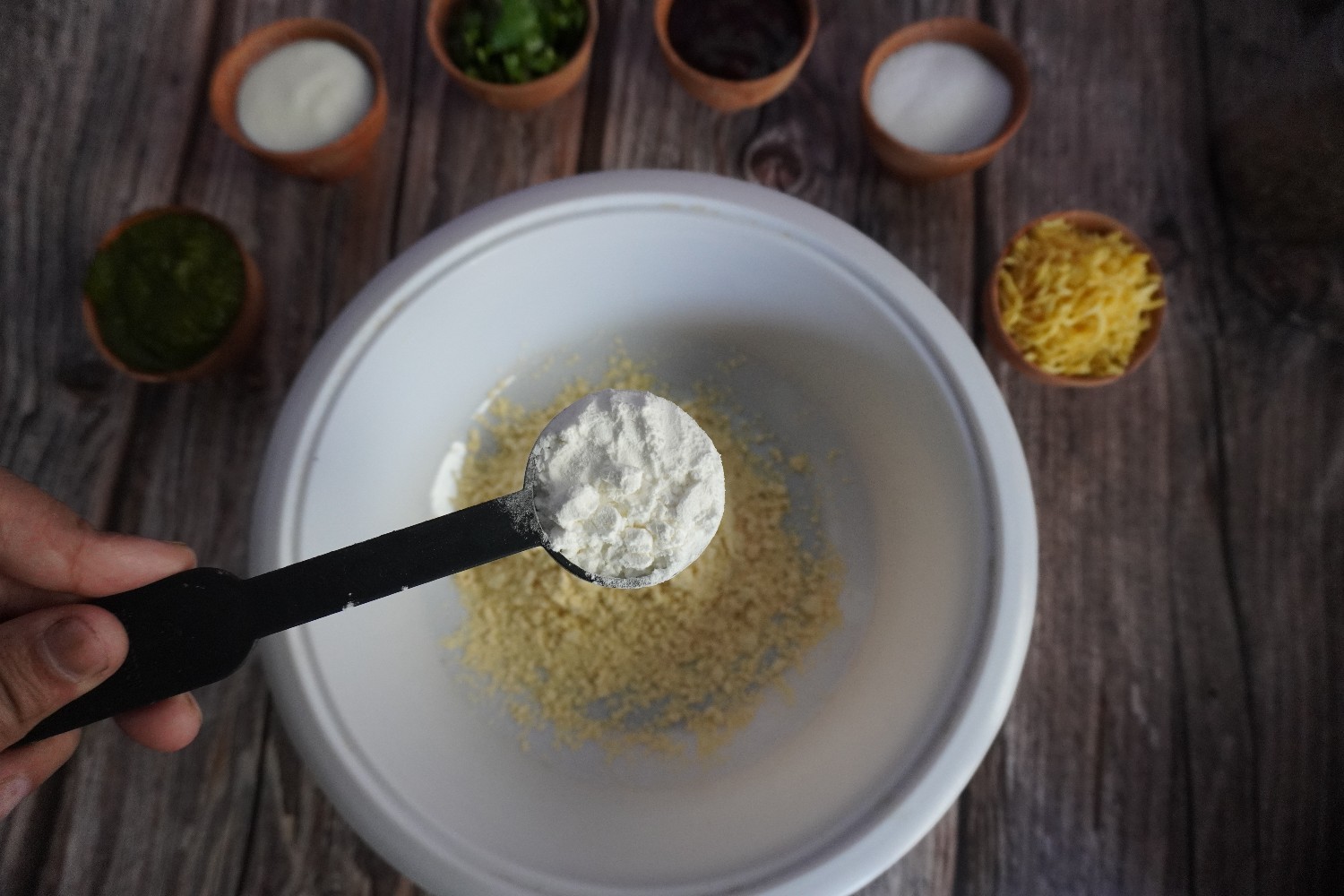 2) Add 2 tablespoon of rice flour in it.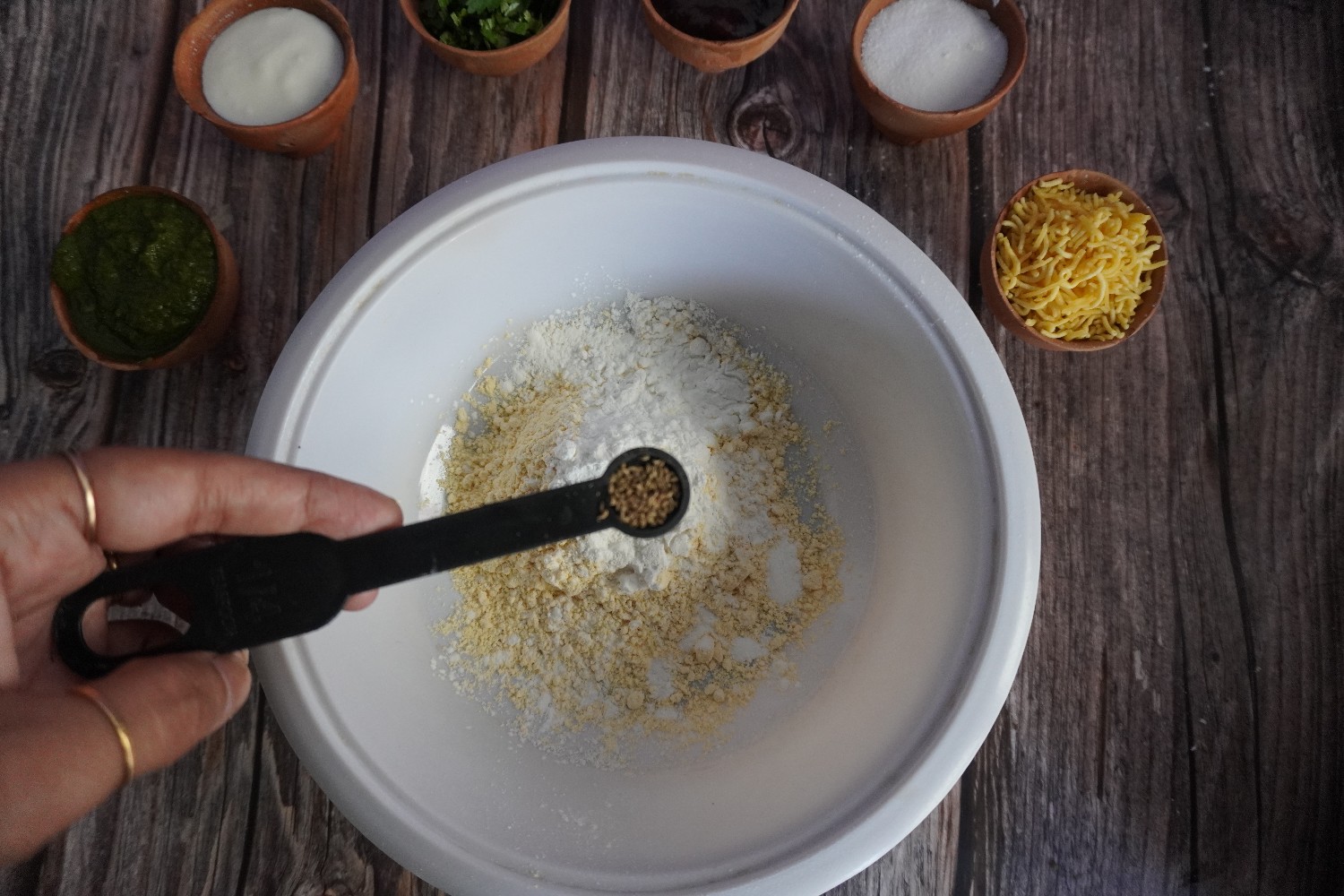 3) Add a teaspoon of carrom seeds in it.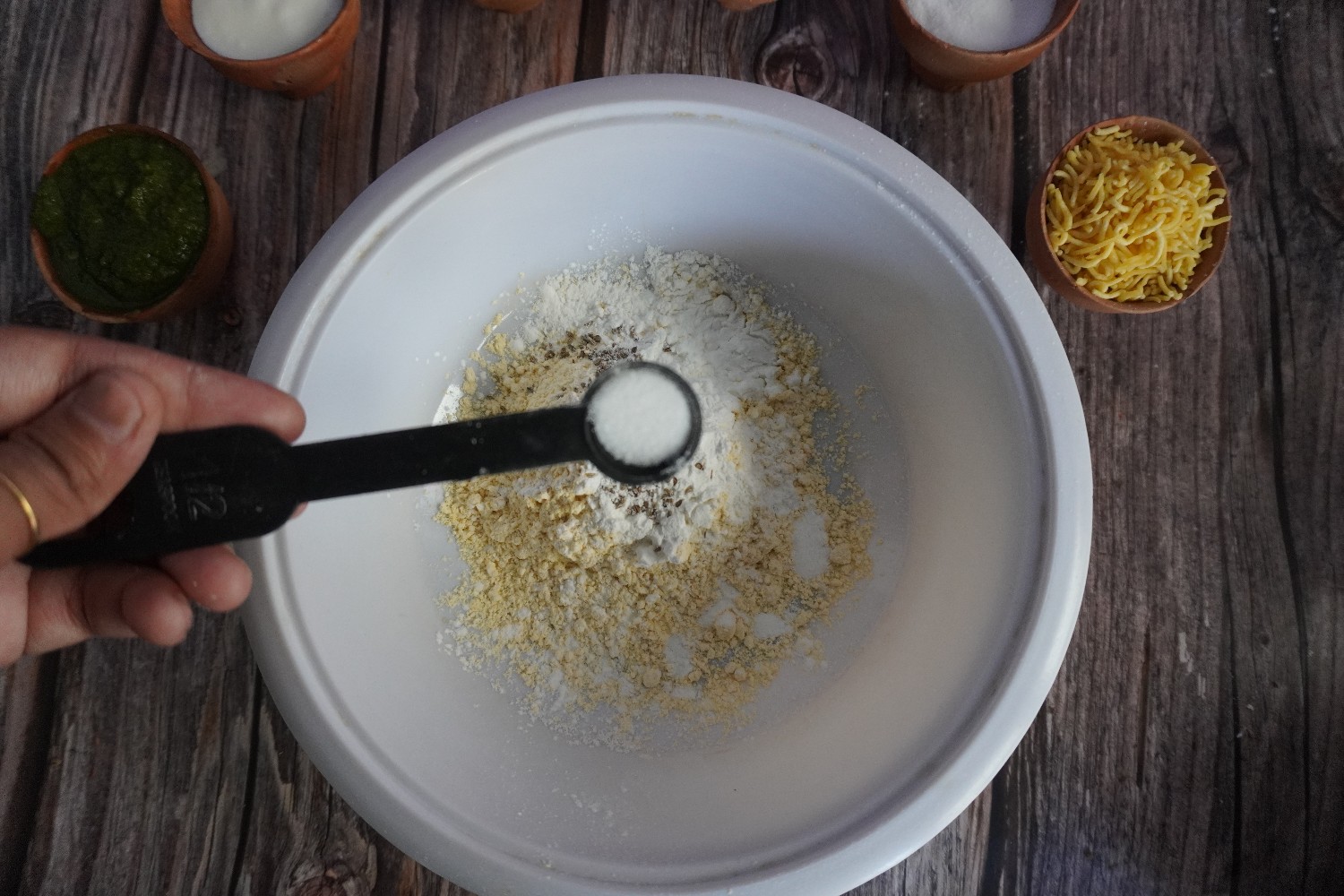 4) Add salt as per taste.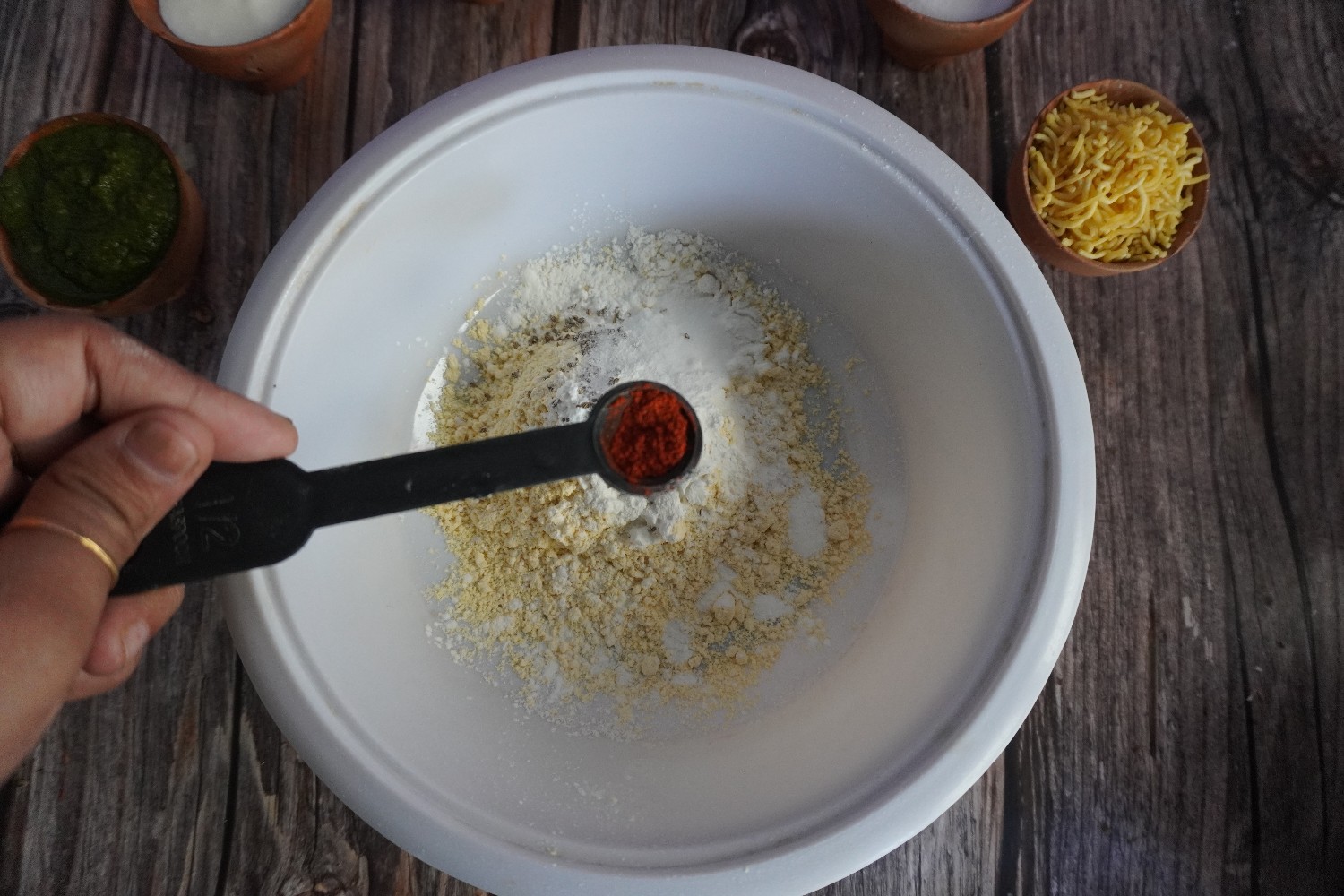 5) Add 1 teaspoon red chilli powder in it.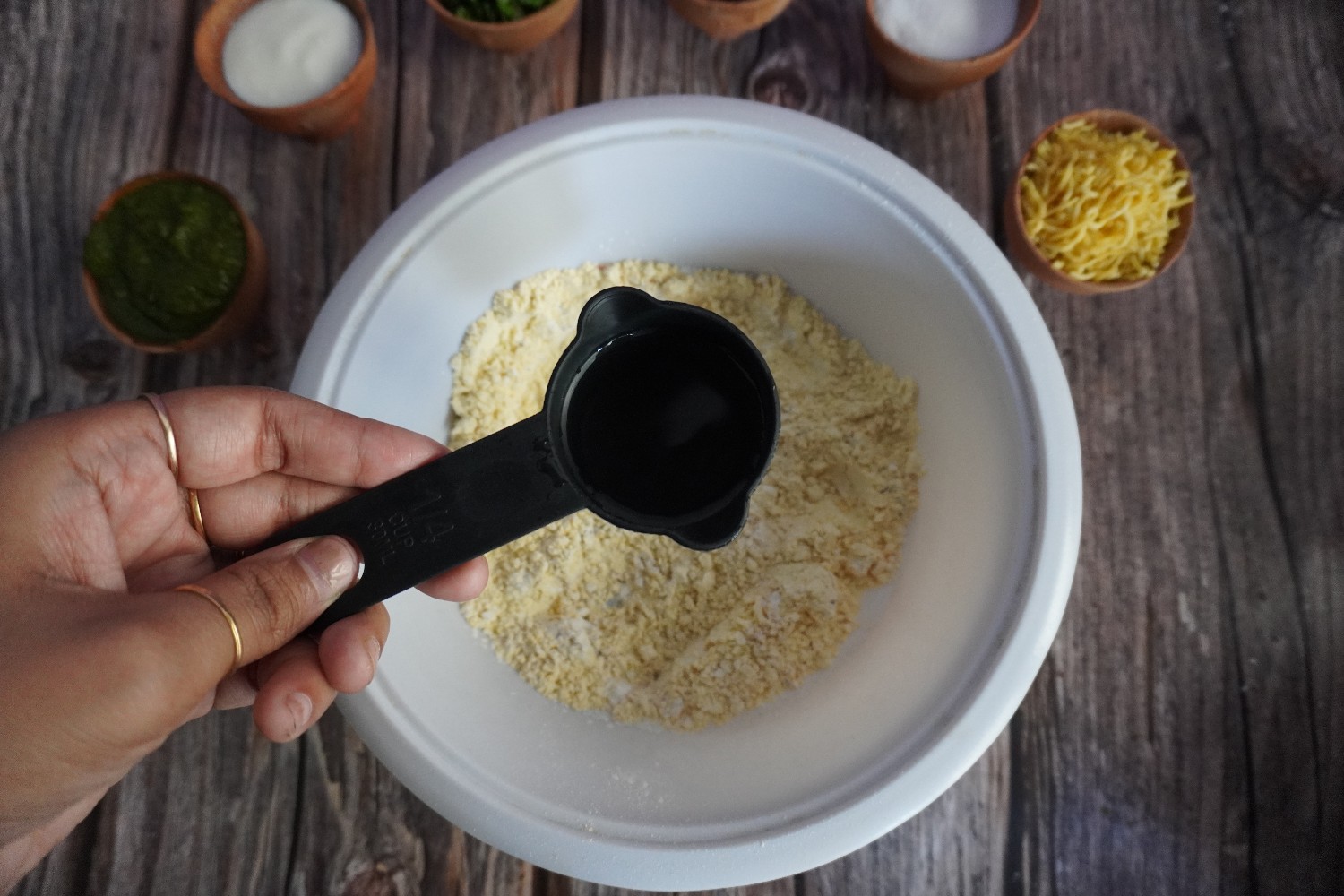 6) Now add water to make a semi thick batter.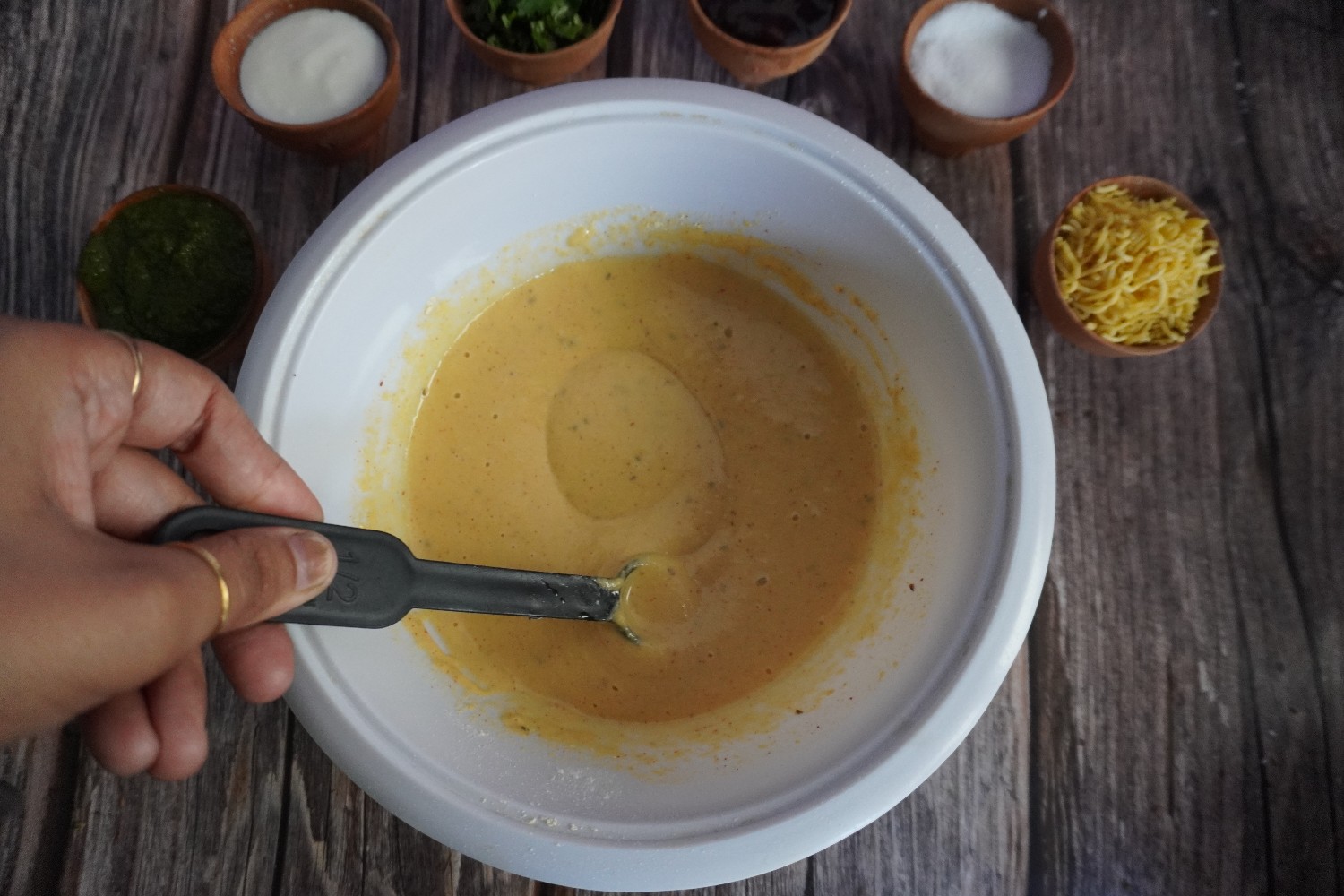 7) The batter should be of a flowing consistency.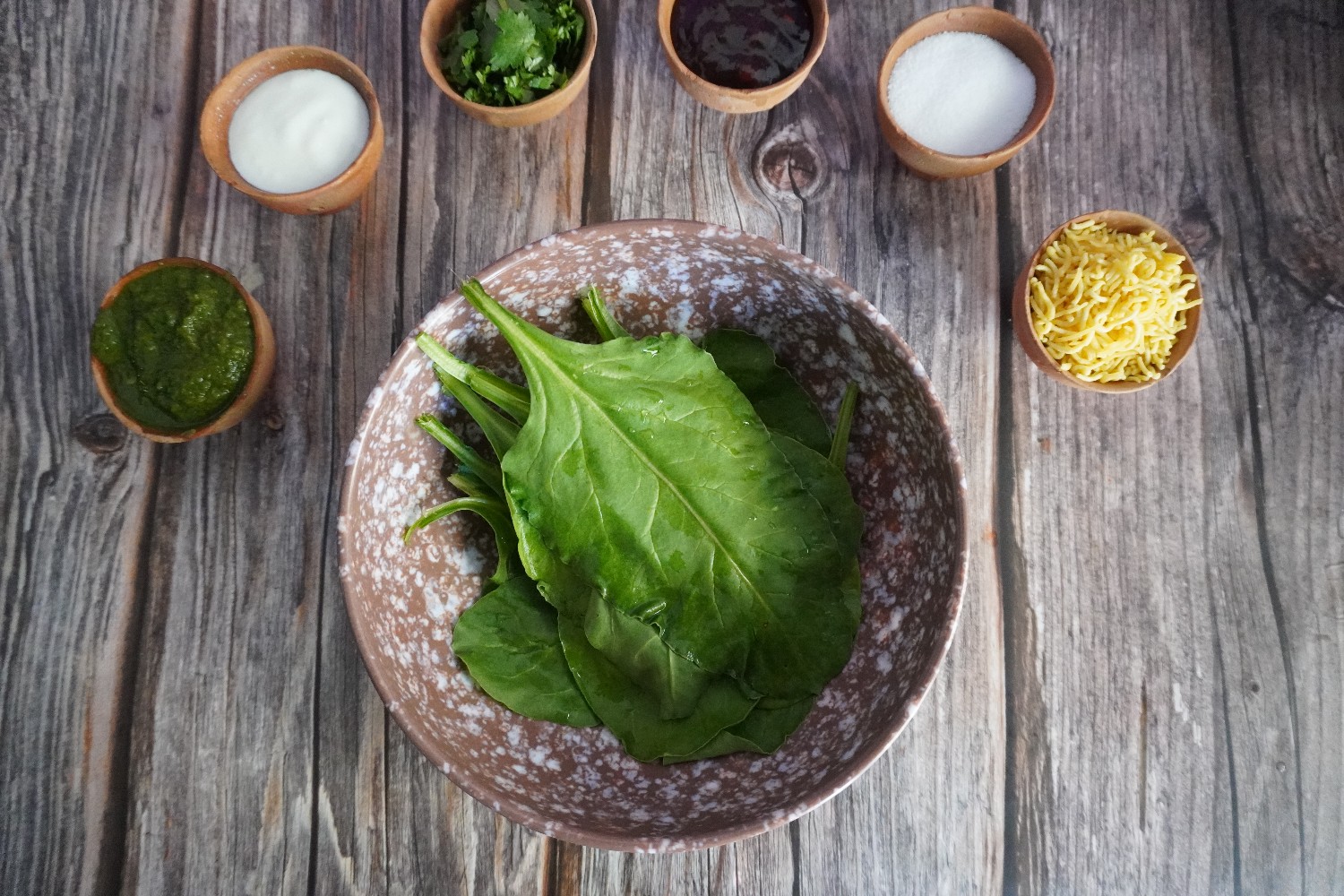 8) Wash the spinach leaves thoroughly.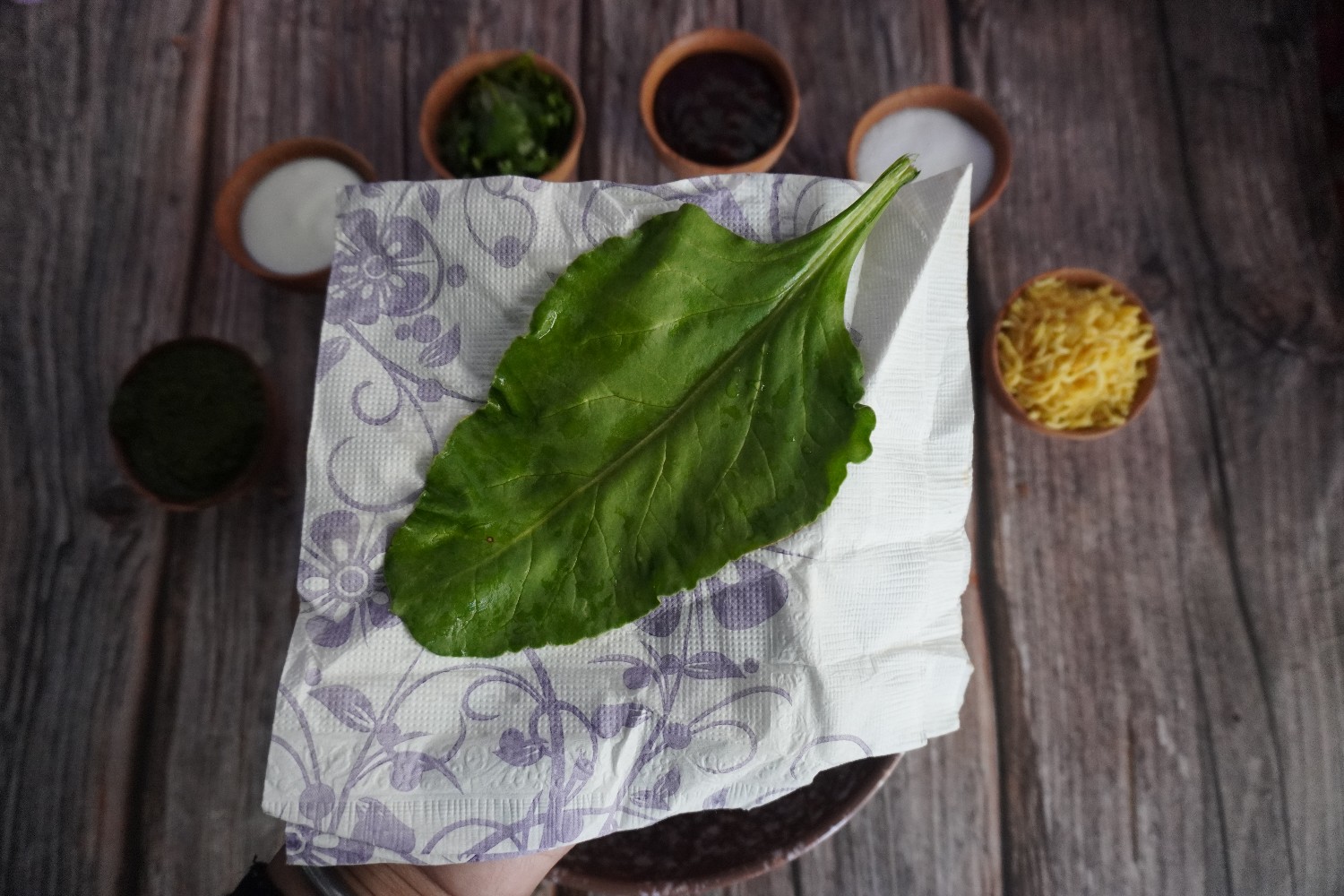 9) Pat dry them with a tissue paper.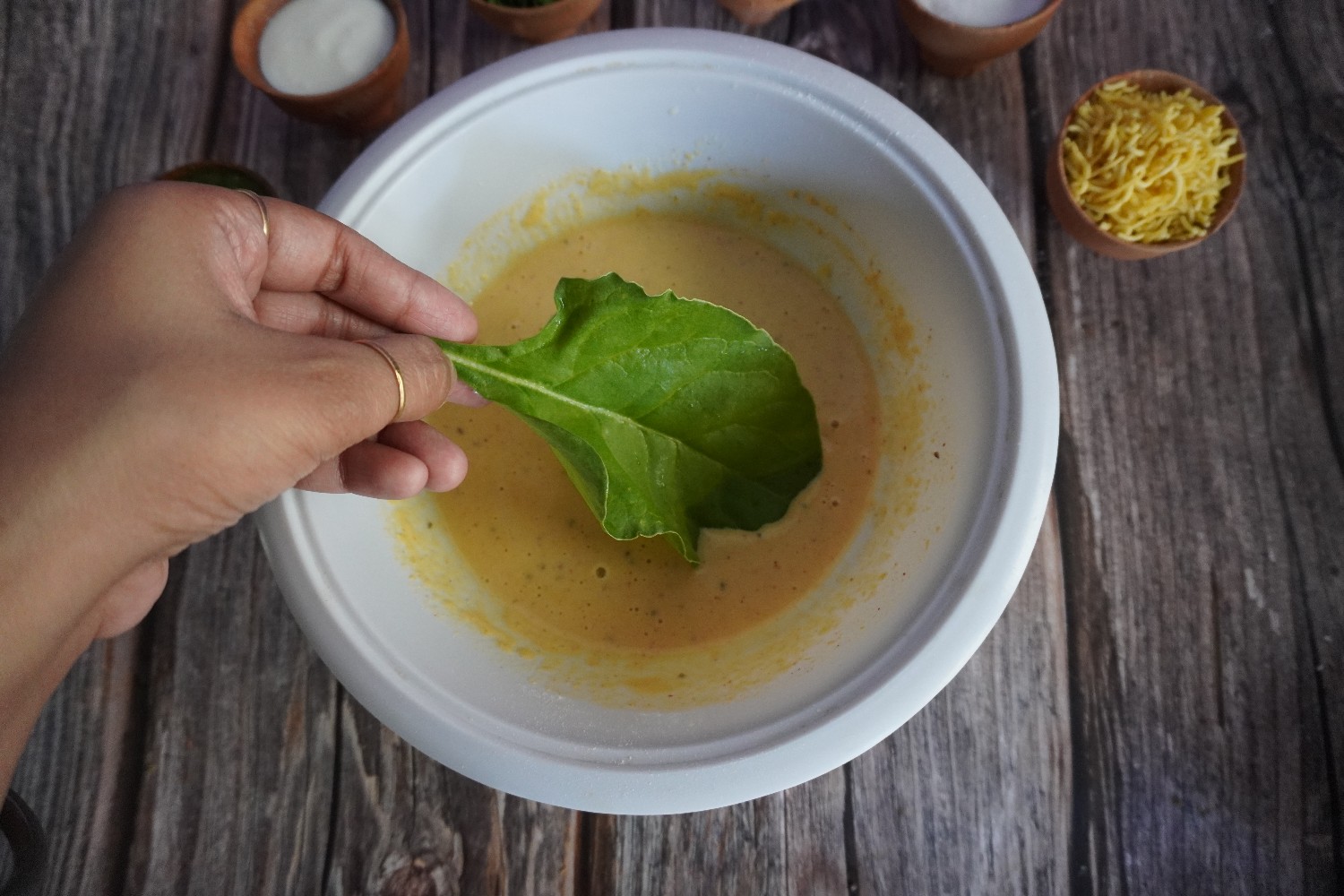 10) Now dip the spinach leaves in the batter.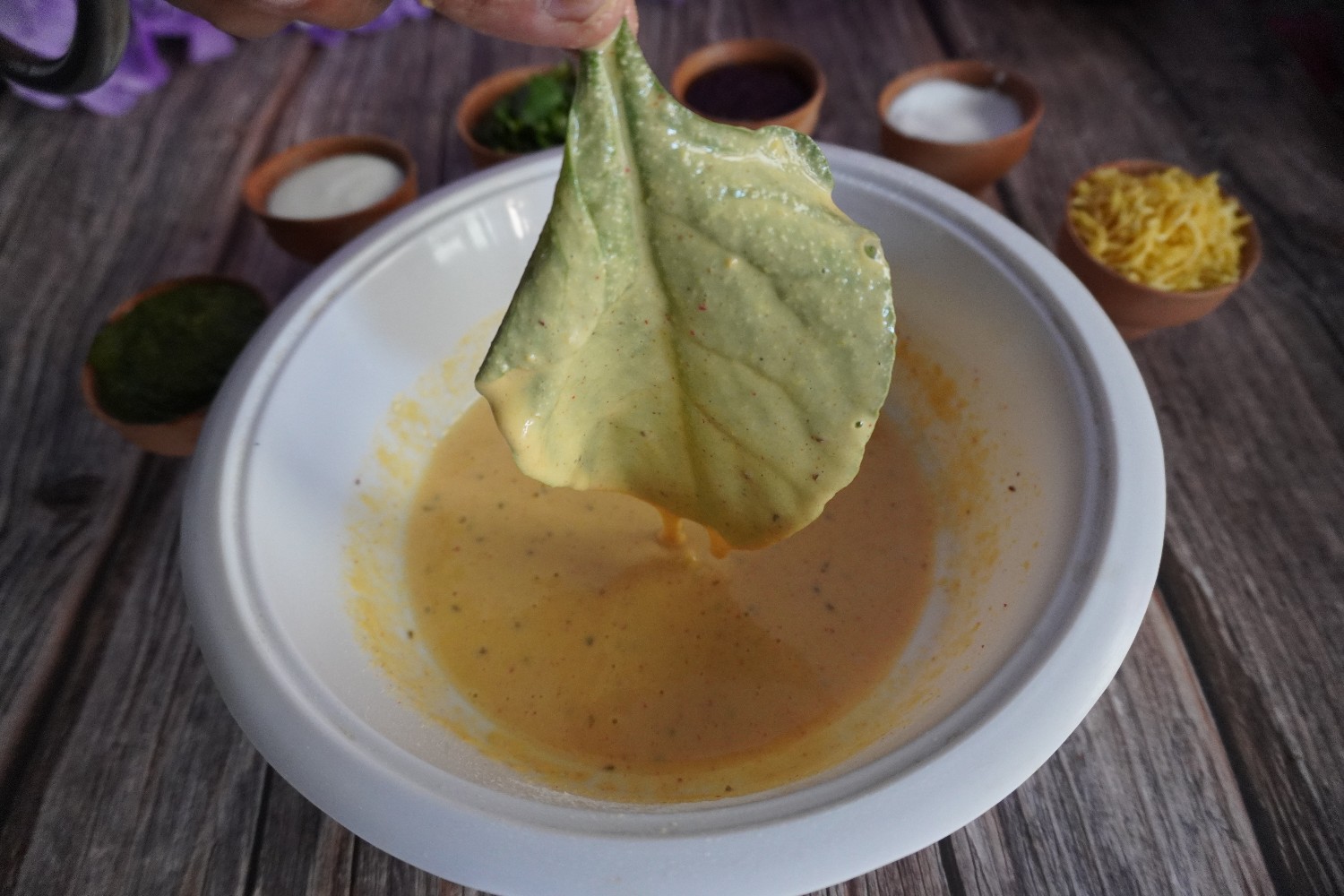 11) Once it coats well, they are perfect for frying.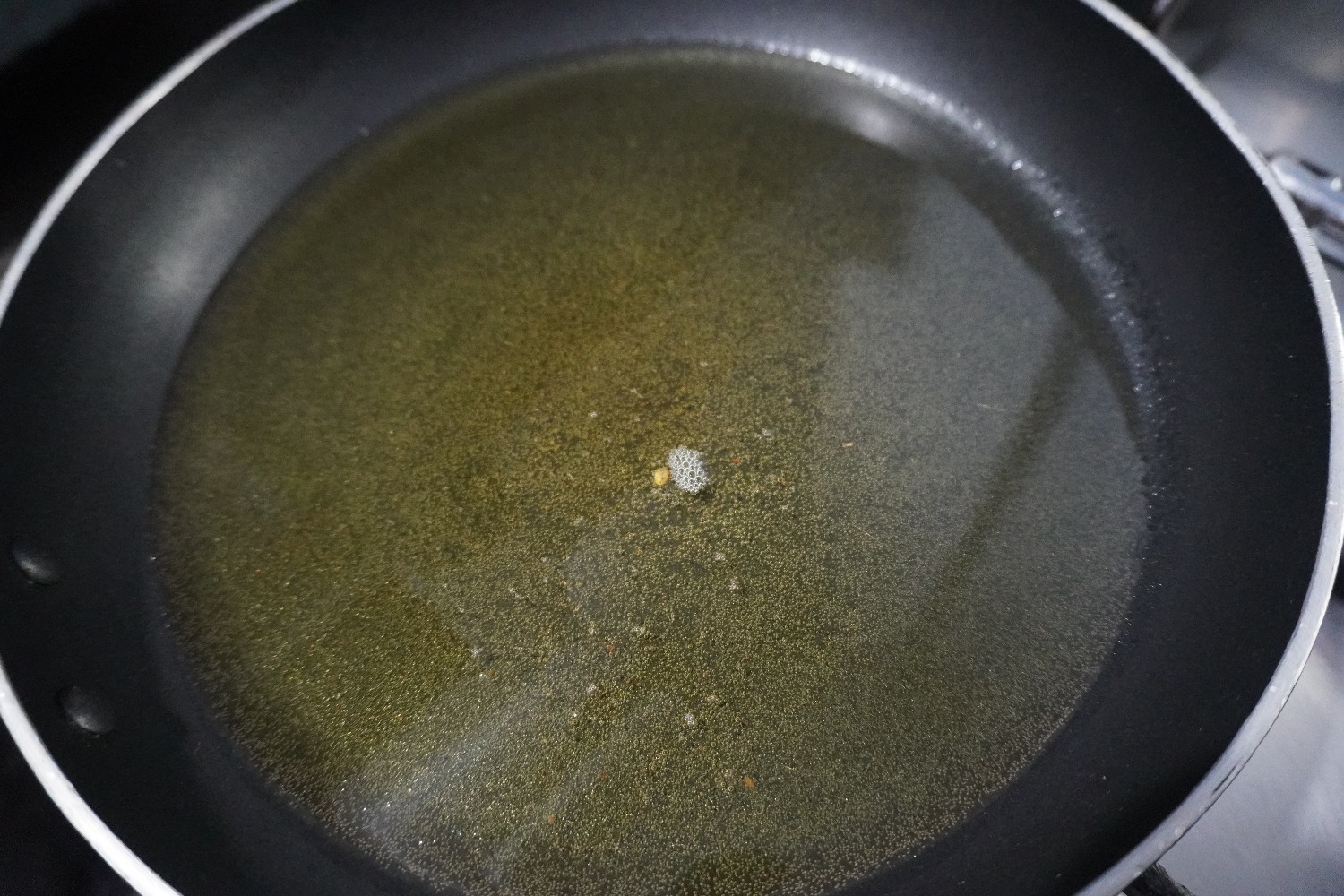 12) Now heat a pan with oil.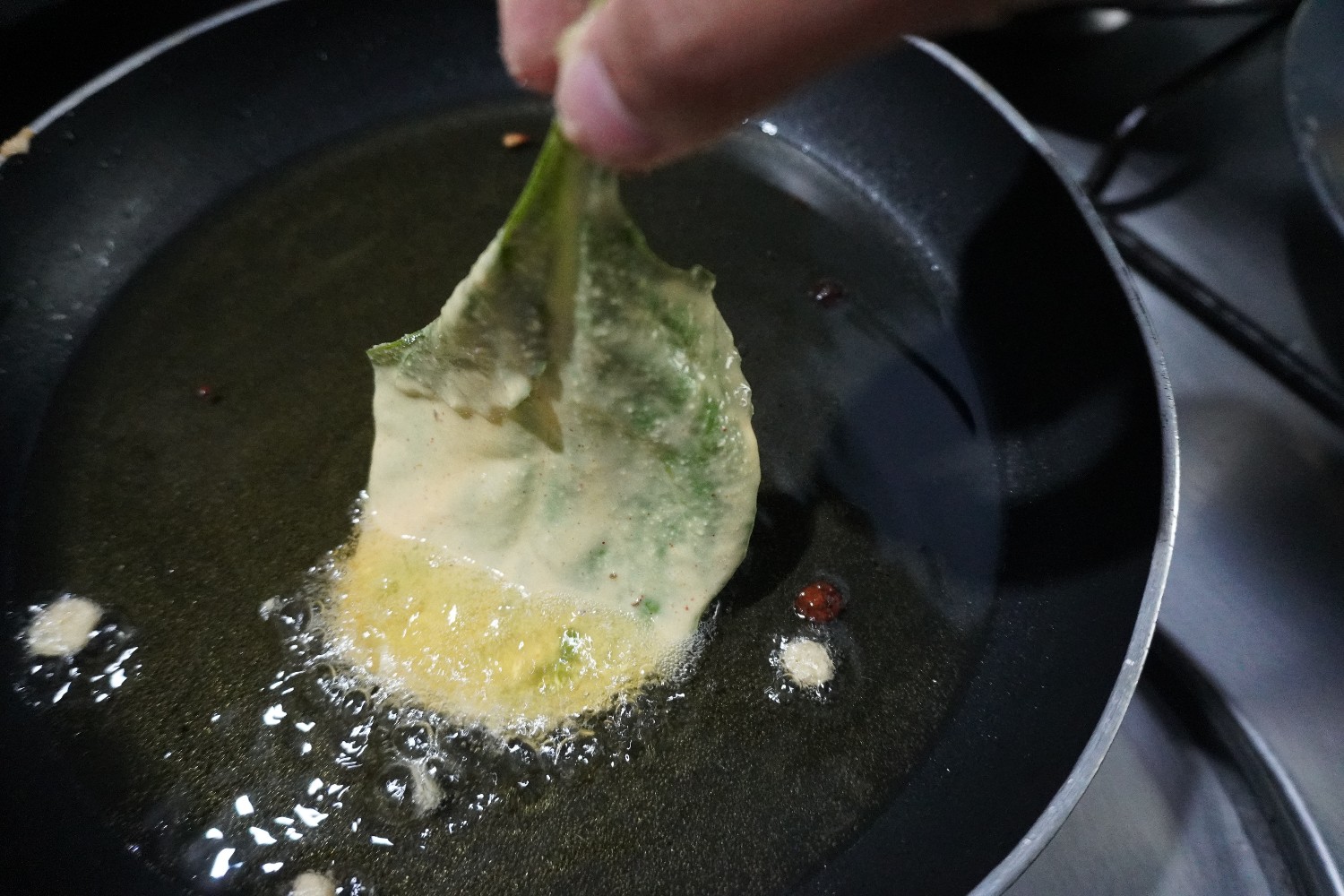 13) Once done, add the coated leaves in it one by one.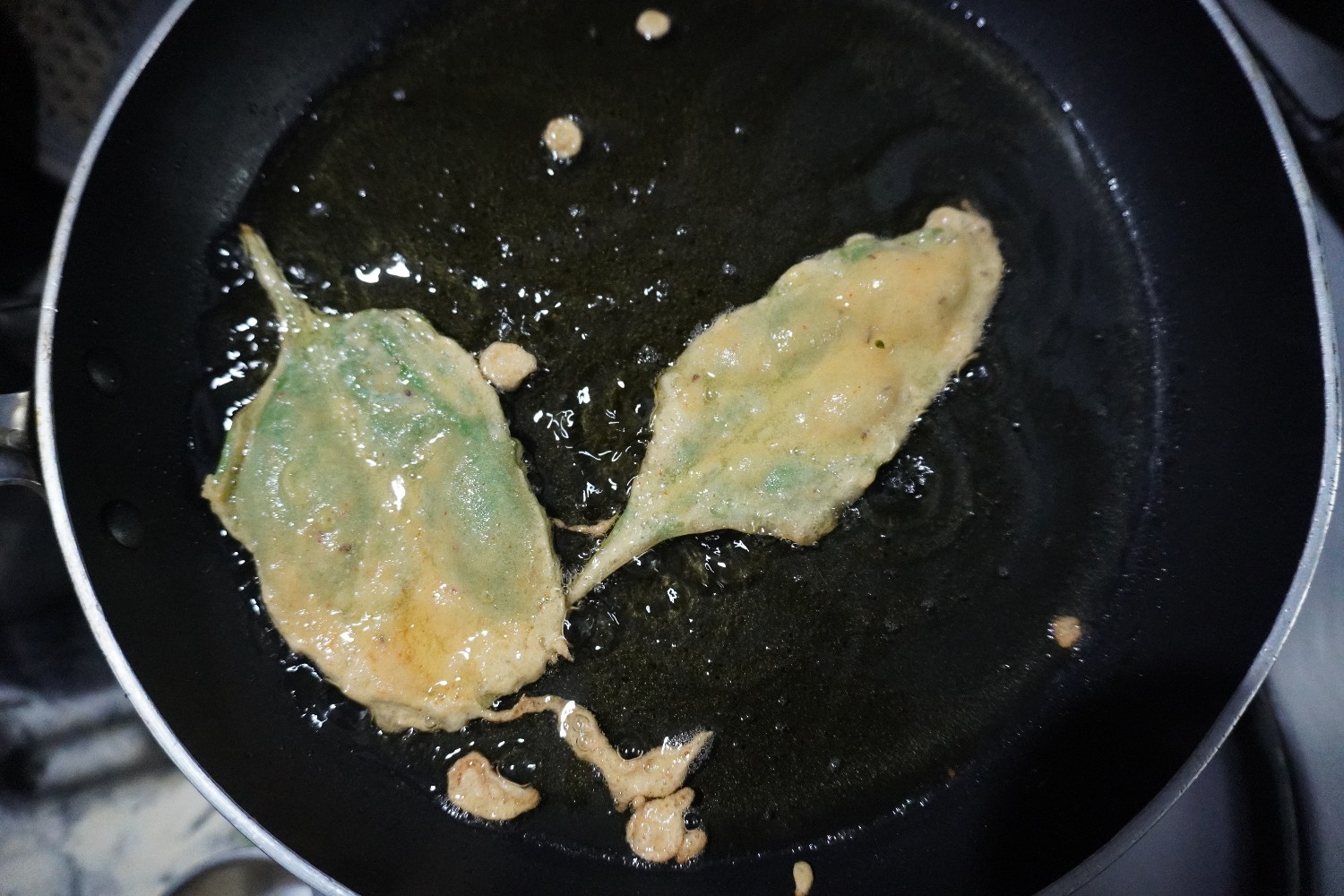 14) Deep fry them in medium high flame for a minute.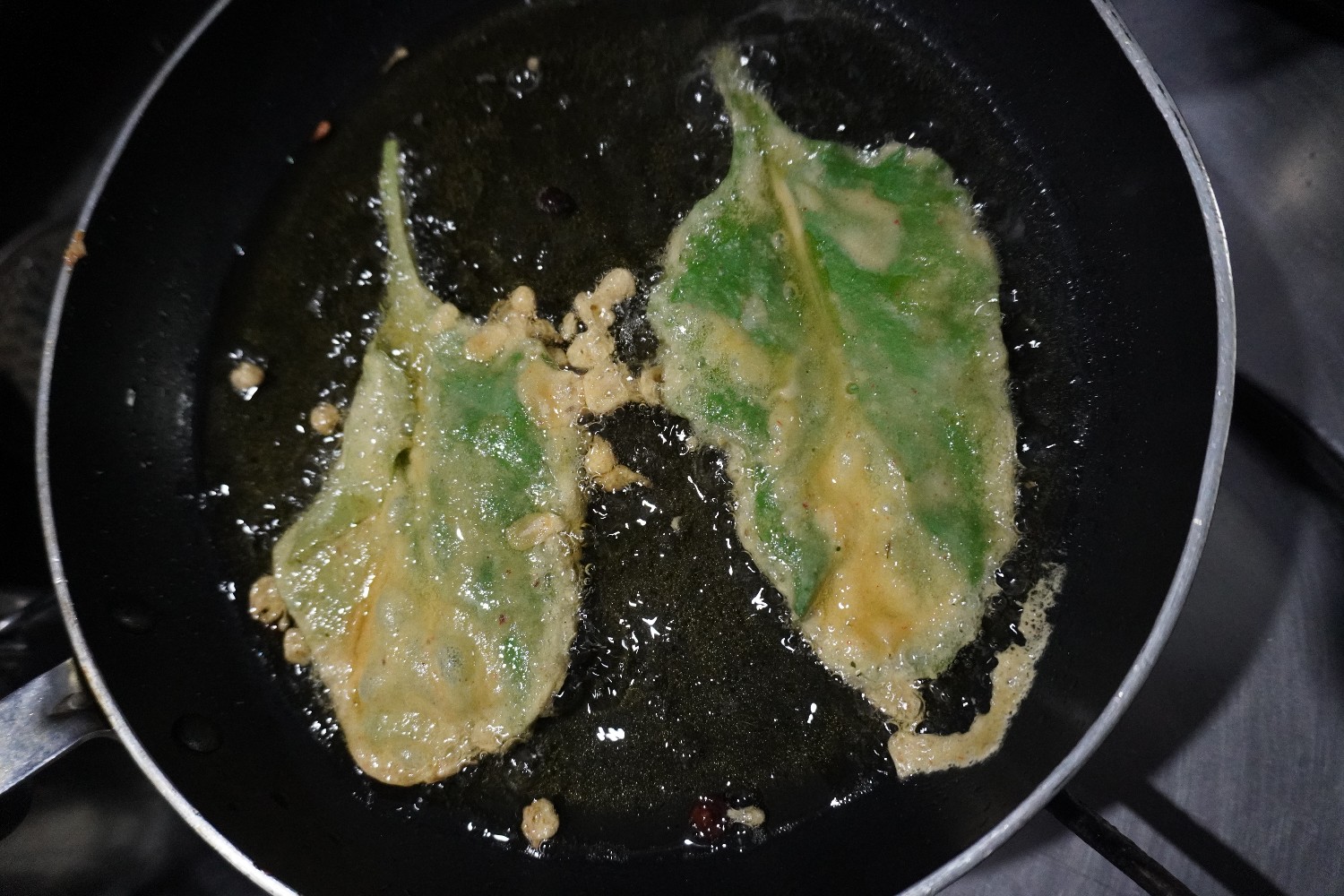 15) Turn and flip it on the other side.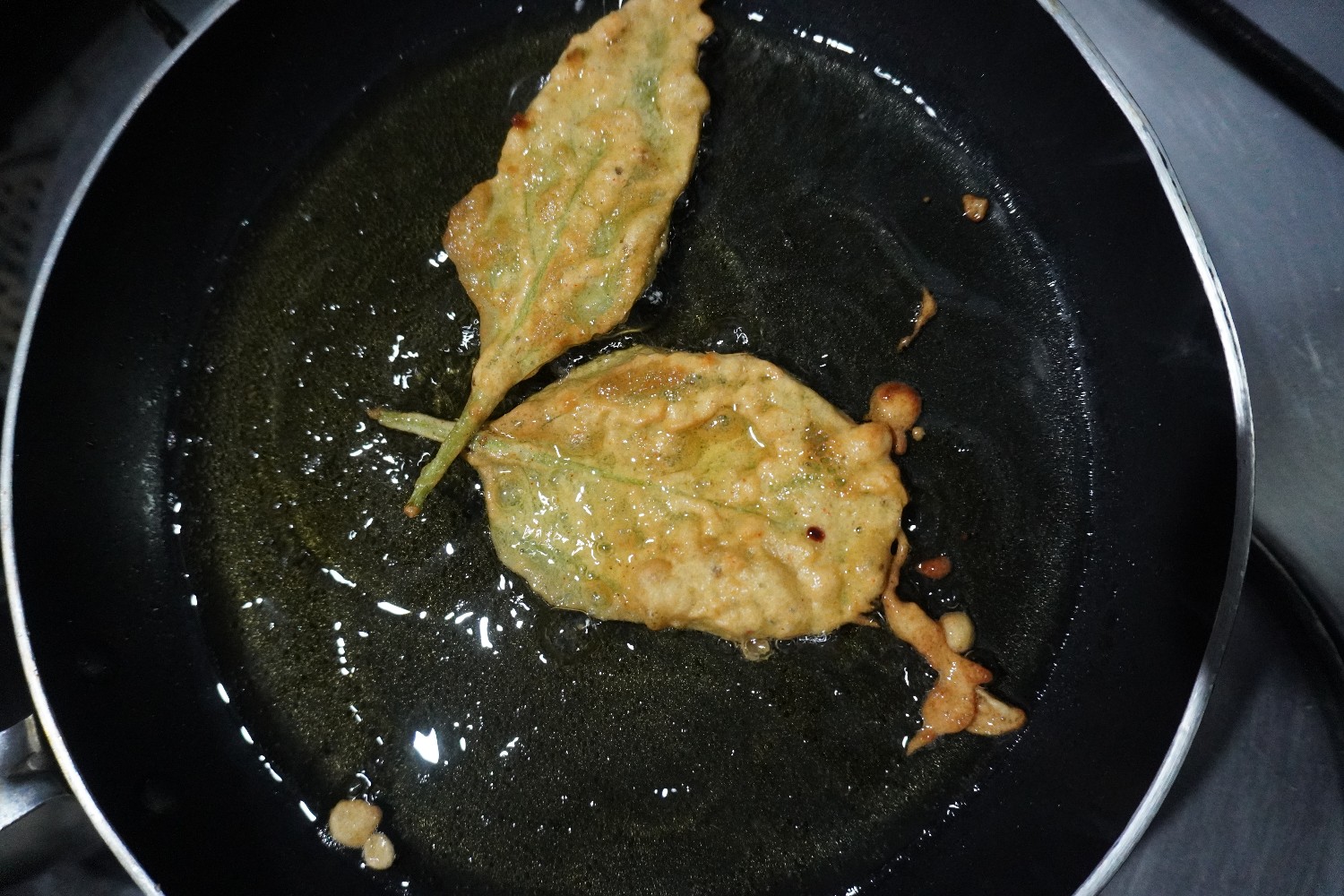 16) Fry them until golden brown and crisp.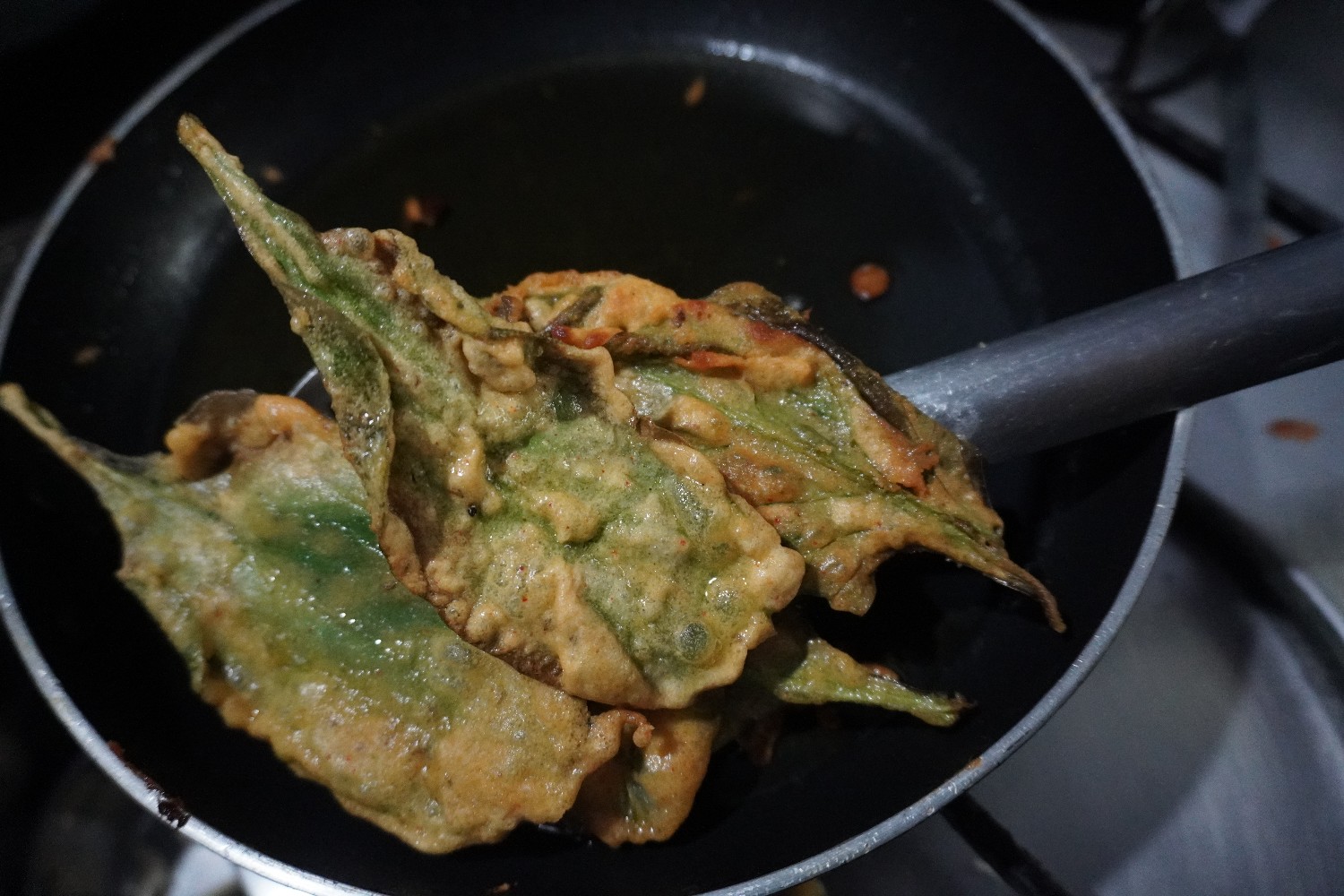 17) Now drain them well.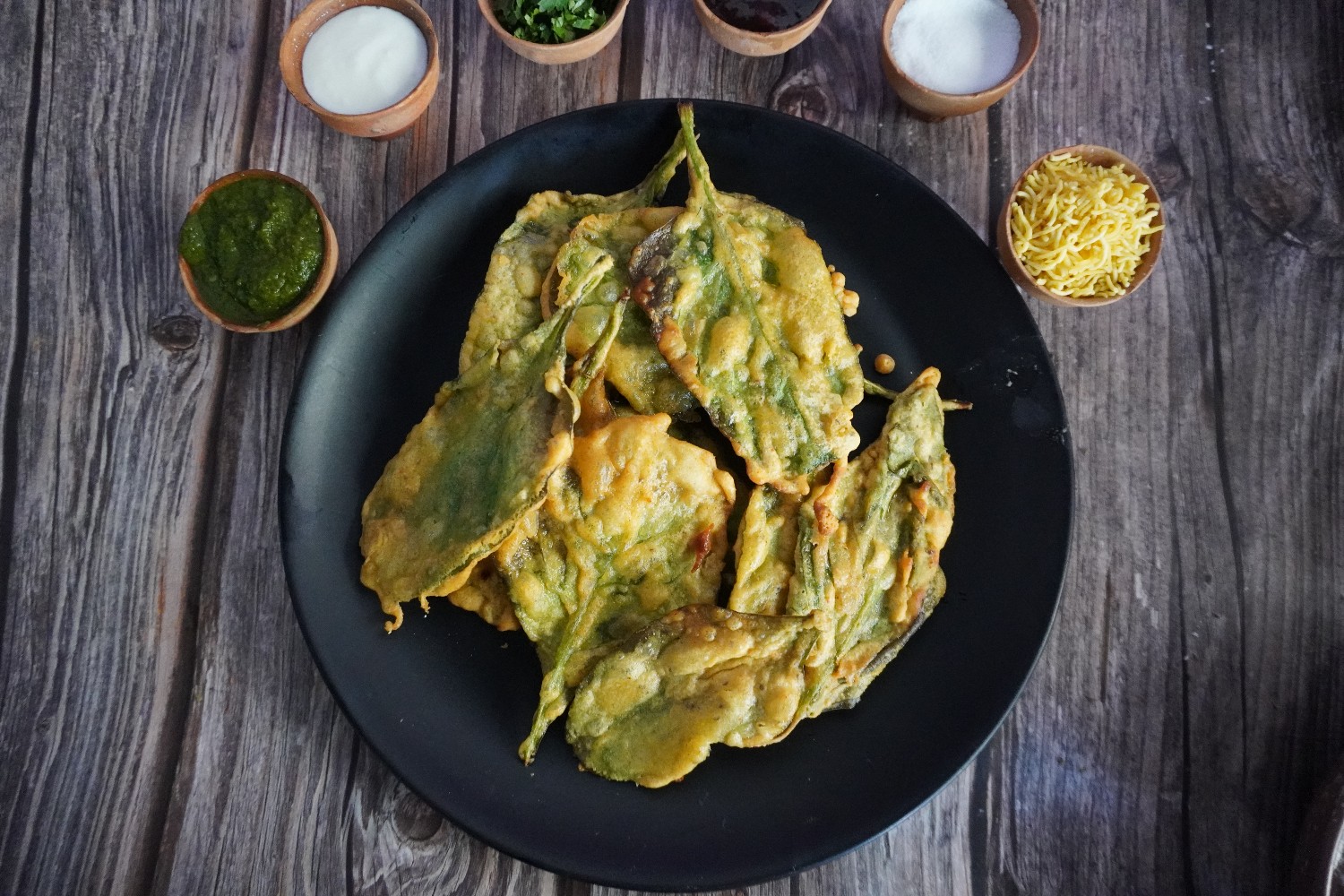 18) Repeat the same with the remaining batches and rest them for a minute.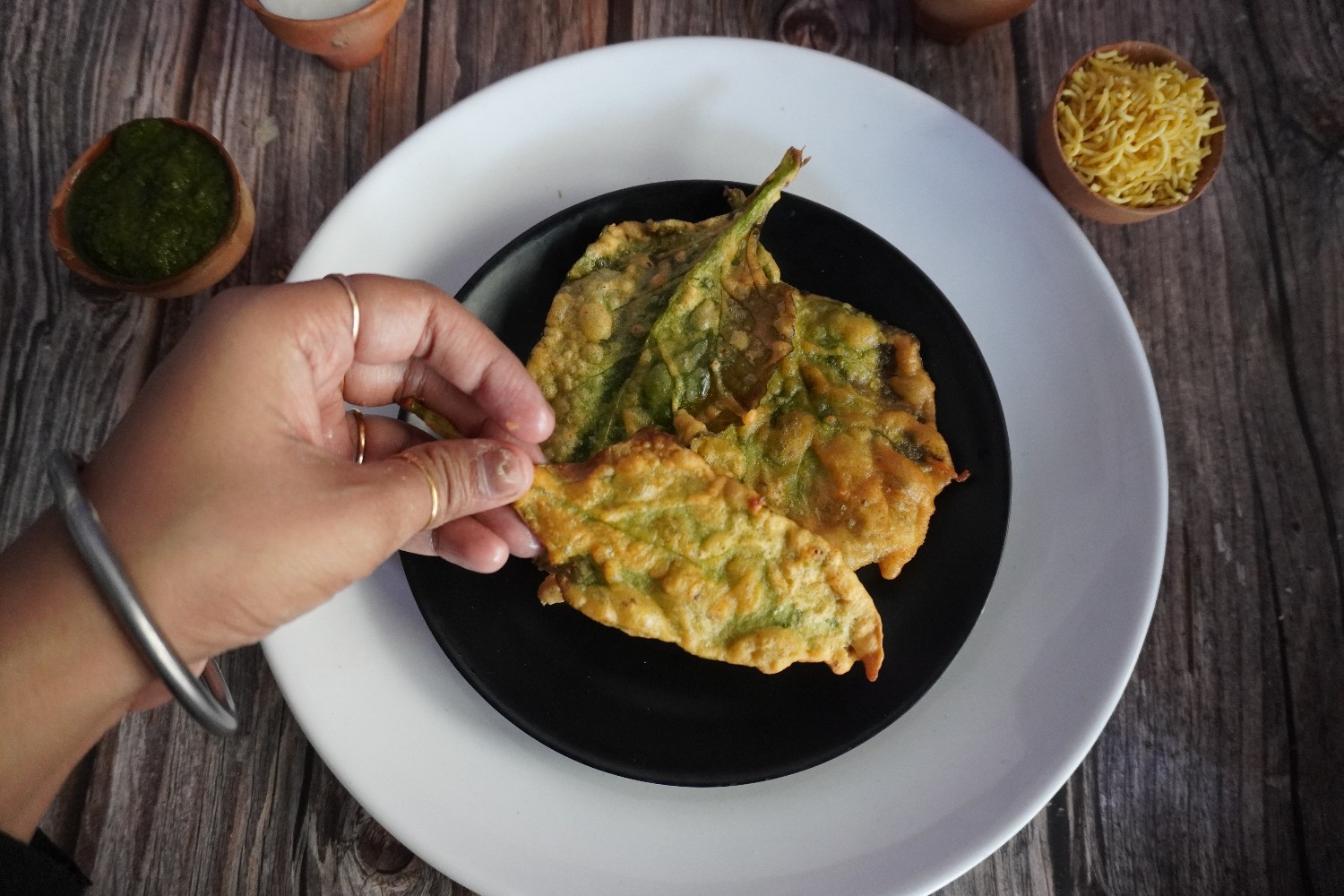 19) Now for the plating , add 3 fried leaves on a plate.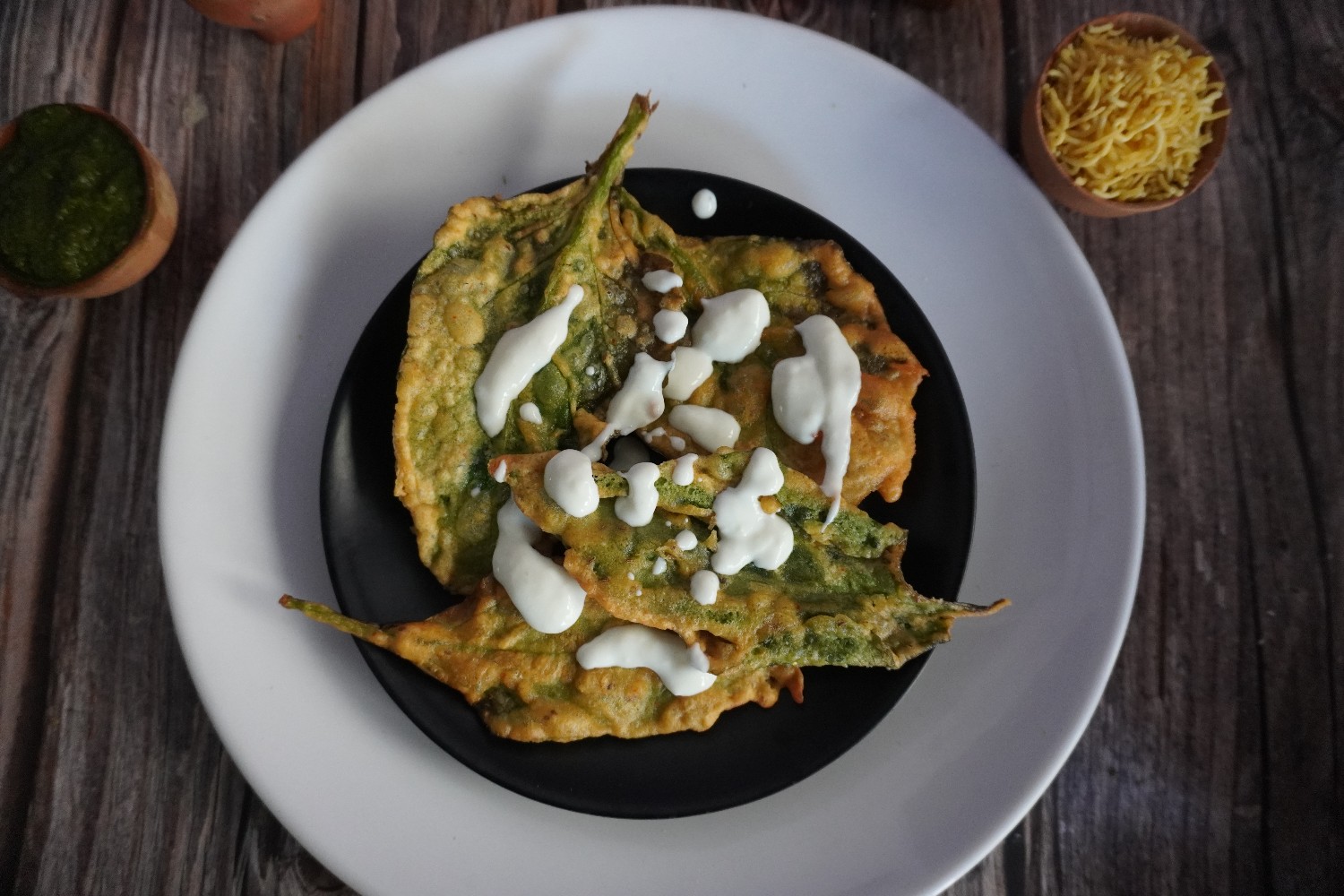 20) Spread a tablespoon of curd in it.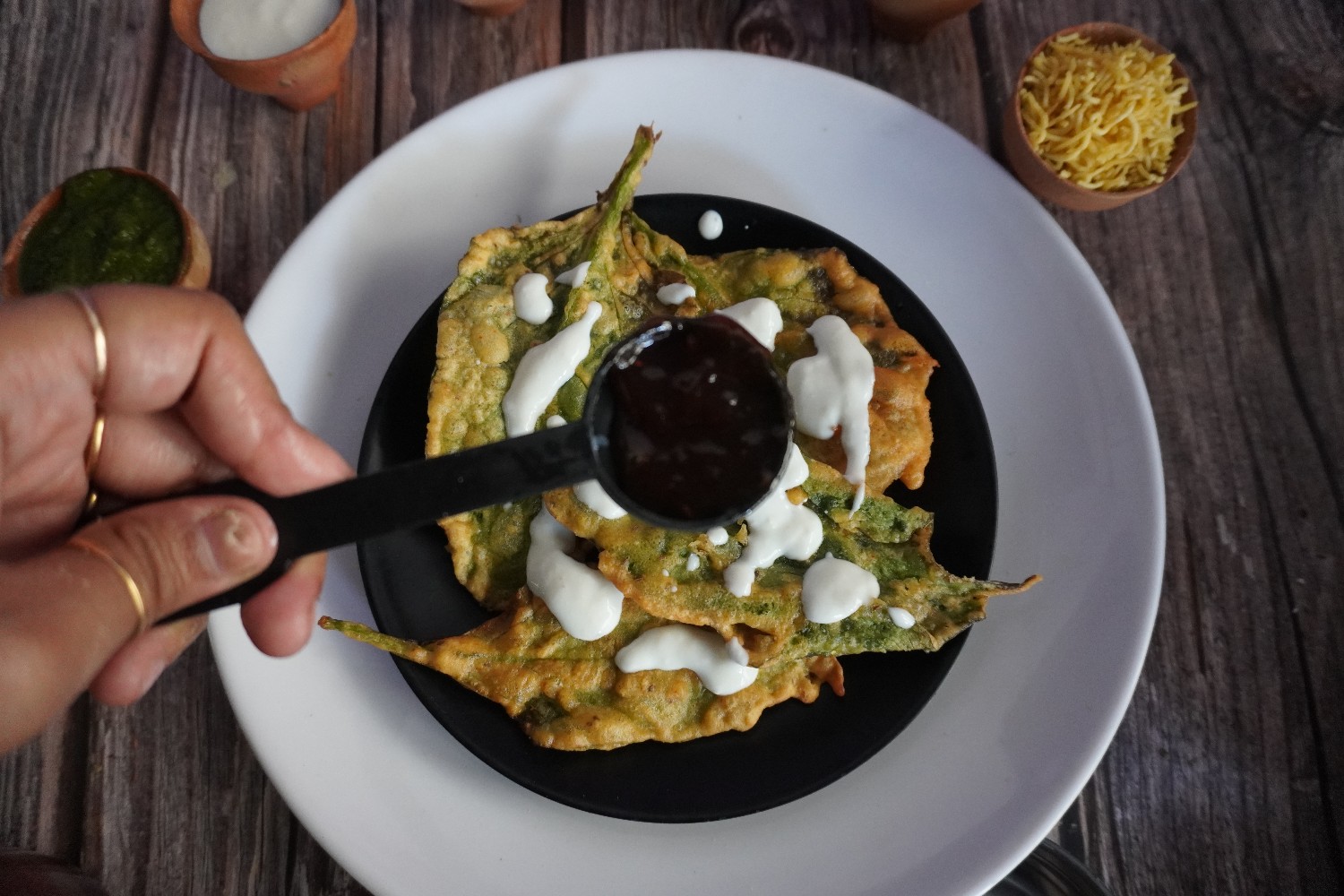 21) Spread a tablespoon of sweet tamarind chutney in it.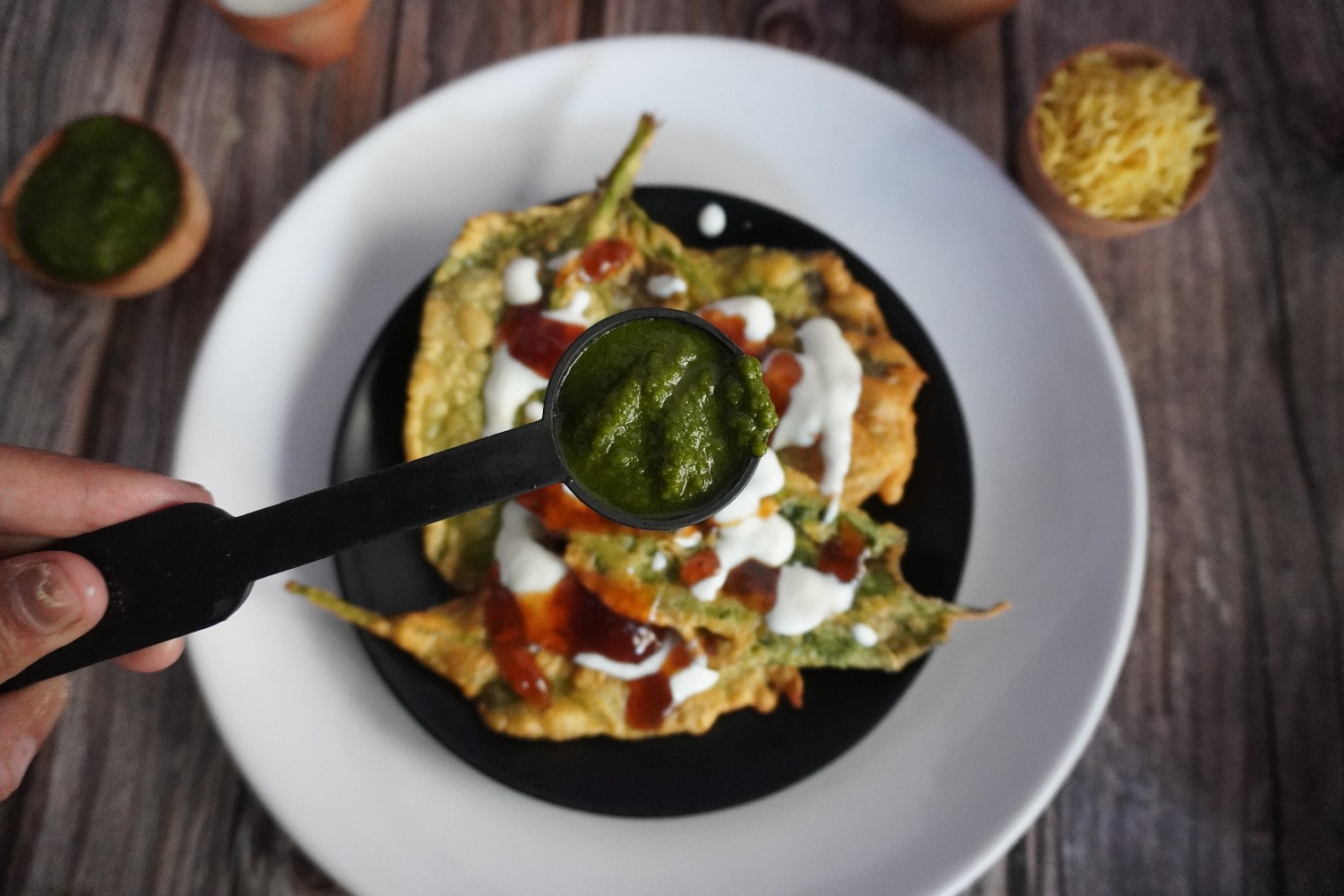 23) Spread a tablespoon of green chutney in it.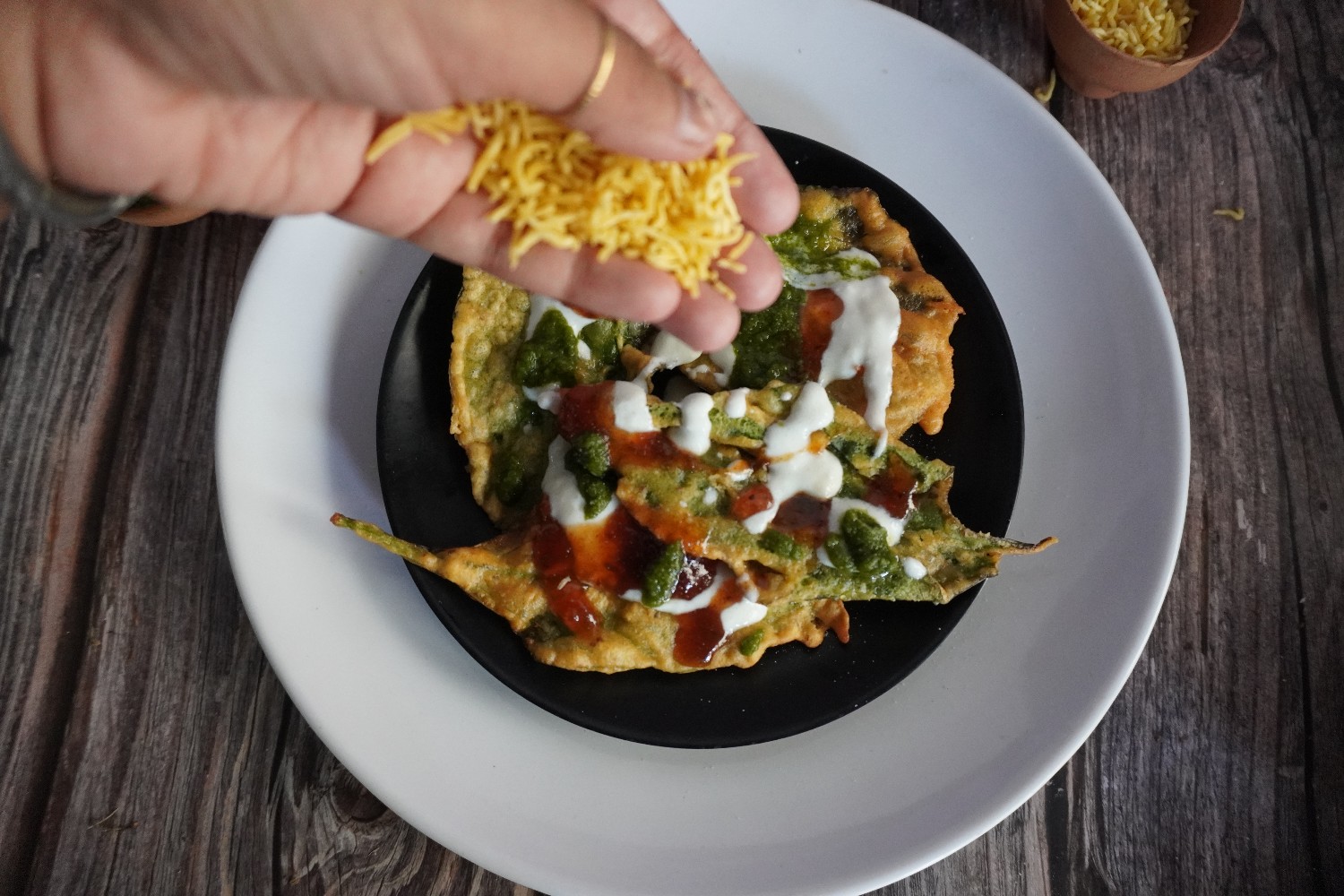 24) Sprinkle some sev on top.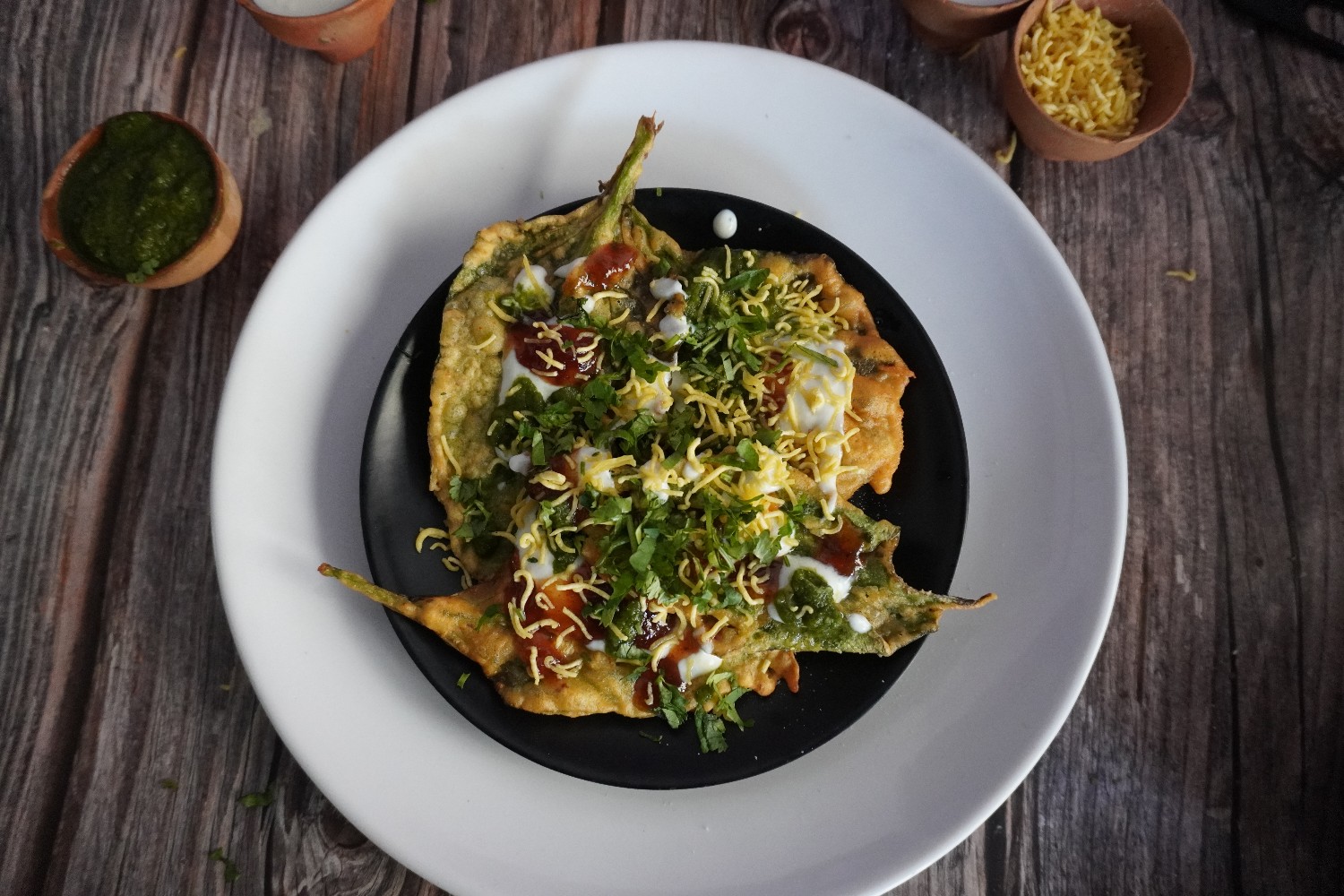 25) Sprinkle some chopped coriander leaves on top.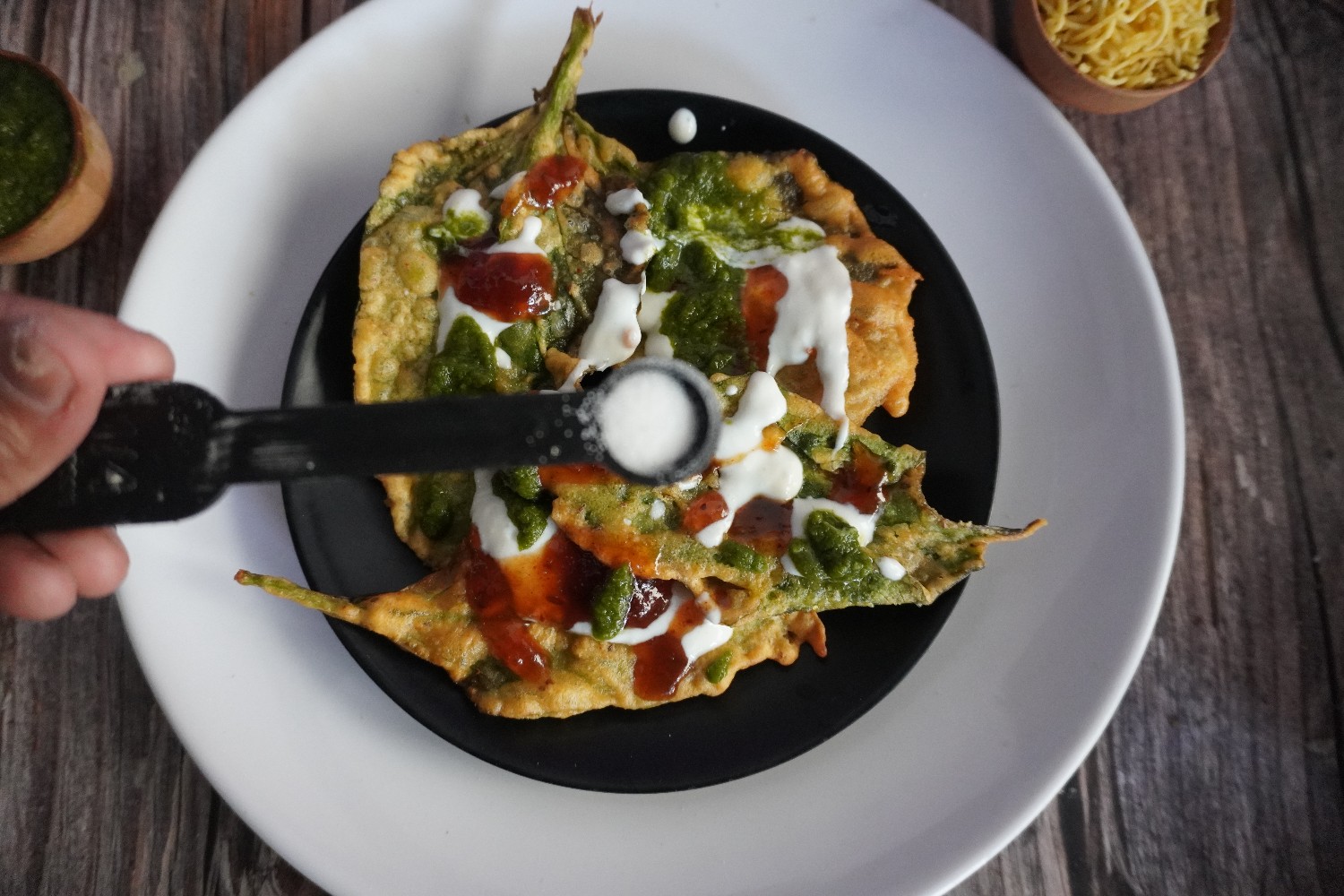 26) Sprinkle some salt on it.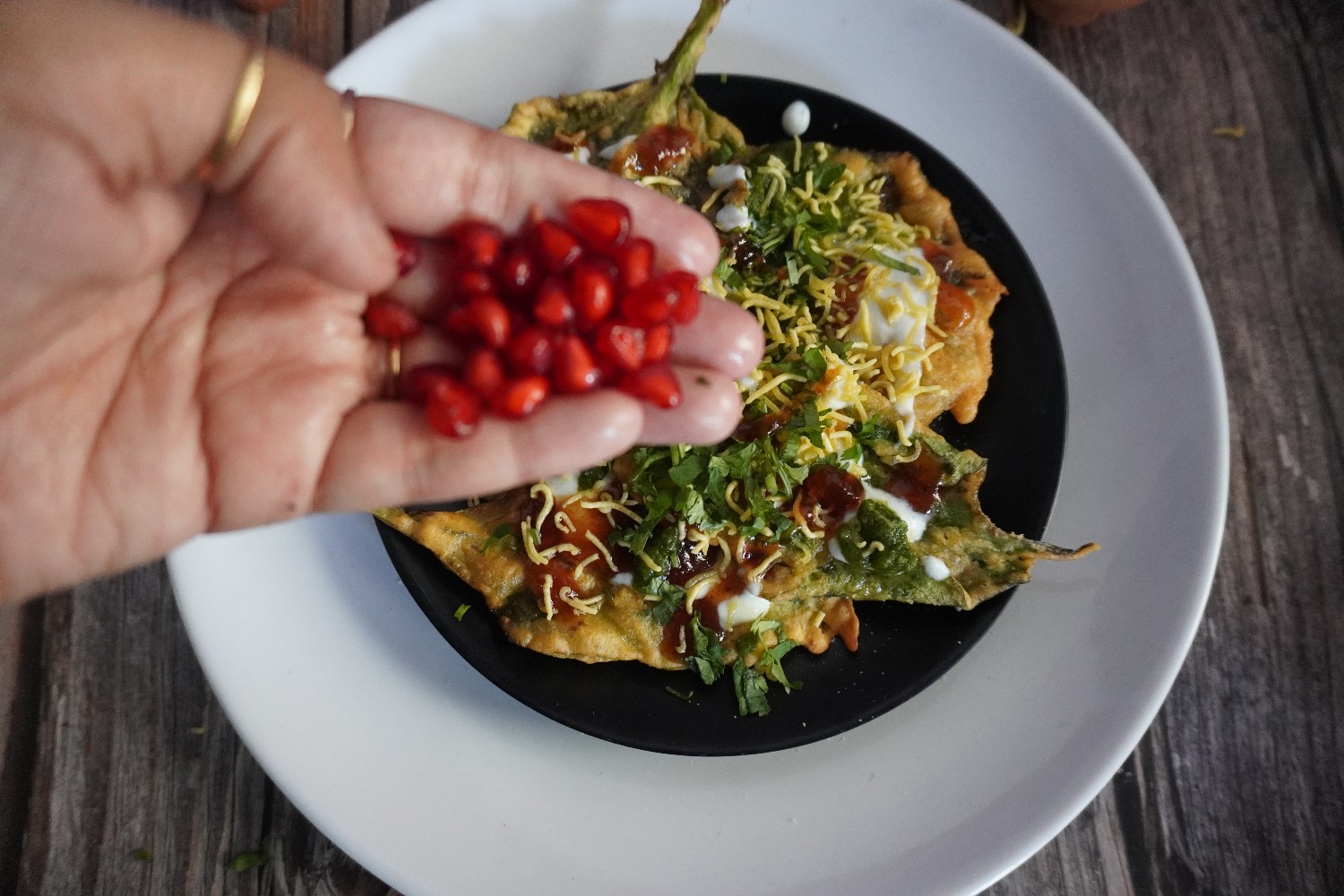 27) Lastly add some pomegranate seeds on it.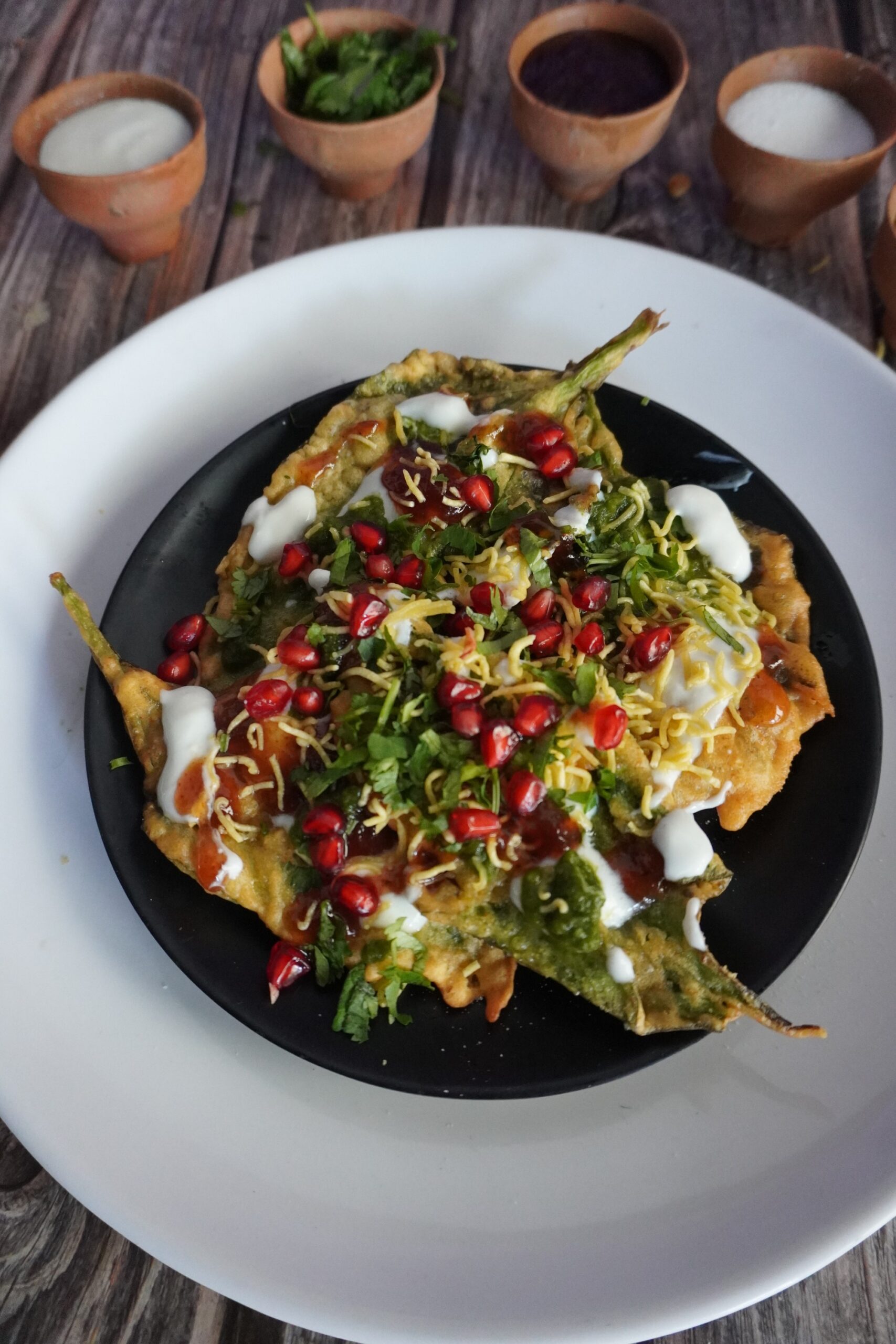 28) Your yummy palak chaat is ready to be served. Tasted best when served instantly.
Tips and Tricks

1) For getting ideal curd for chaat, add 1/2 tablespoon of sugar and a pinch of salt in 1/2 cup of curd and mix well.
2) Wash and pat dry the spinach leaves thoroughly.
3) Make a semi thick or flowy consistency batter.
4) Deep fry on medium high flame for 2 minutes.
5) Garnish as shown above and serve immediately.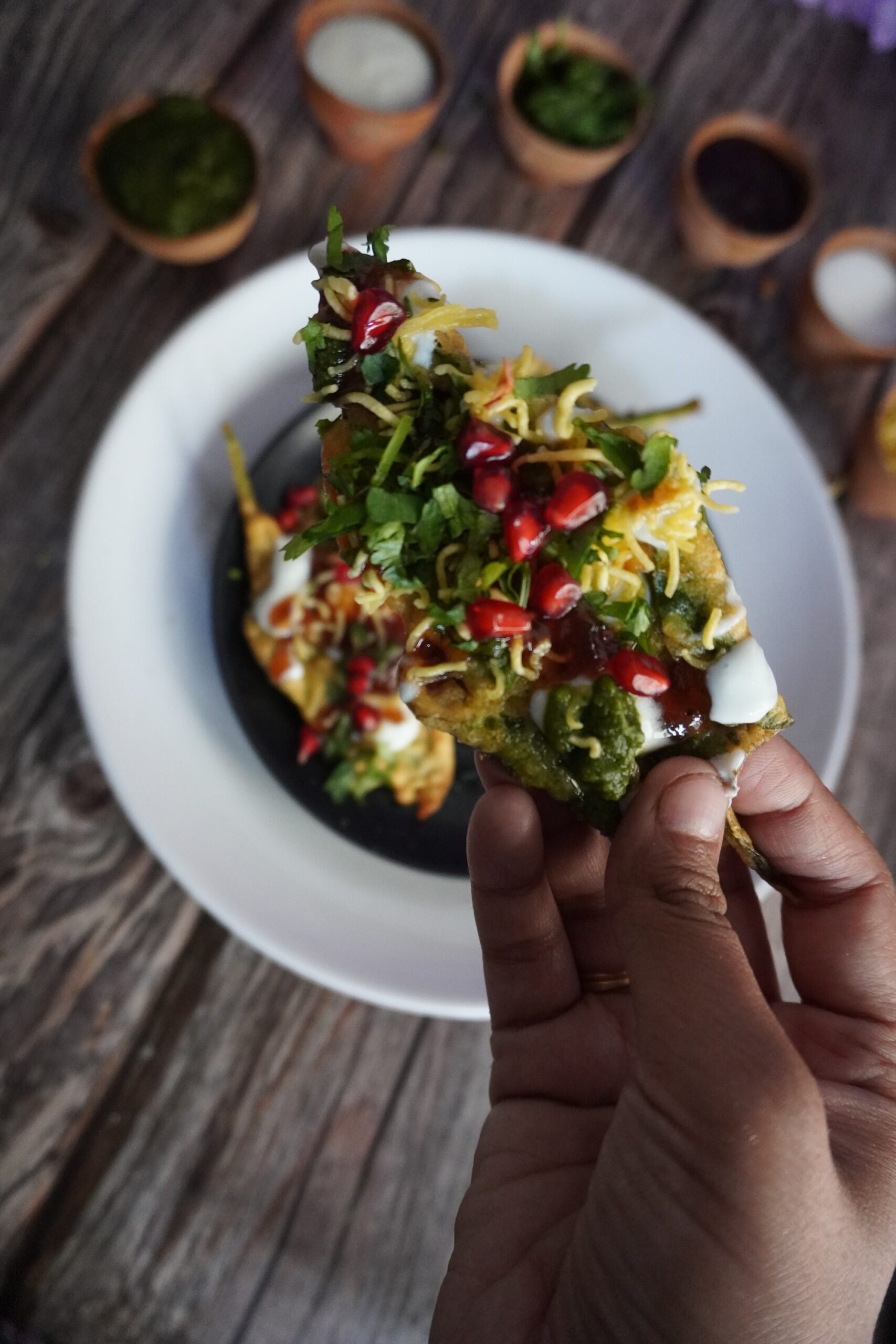 Healthier version

1) You can air fry the spinach leaves instead of deep frying them.