MAGGI ; the name itself has emotions attached to it. Our childhood favorite snack recipe Maggi is loved by one and all. This pahado wali Maggi recipe is one we enjoy during our trips to hilly areas. This Maggi is a must try for everyone and specifically for those who have never been to a hilly region. This version of Maggi is calming and soothing specially during chilly winter evenings when we crave for something hot and delicious. This Maggi is made using lots of veggies and tastes so heavenly that you will surely lick your fingers once it's over.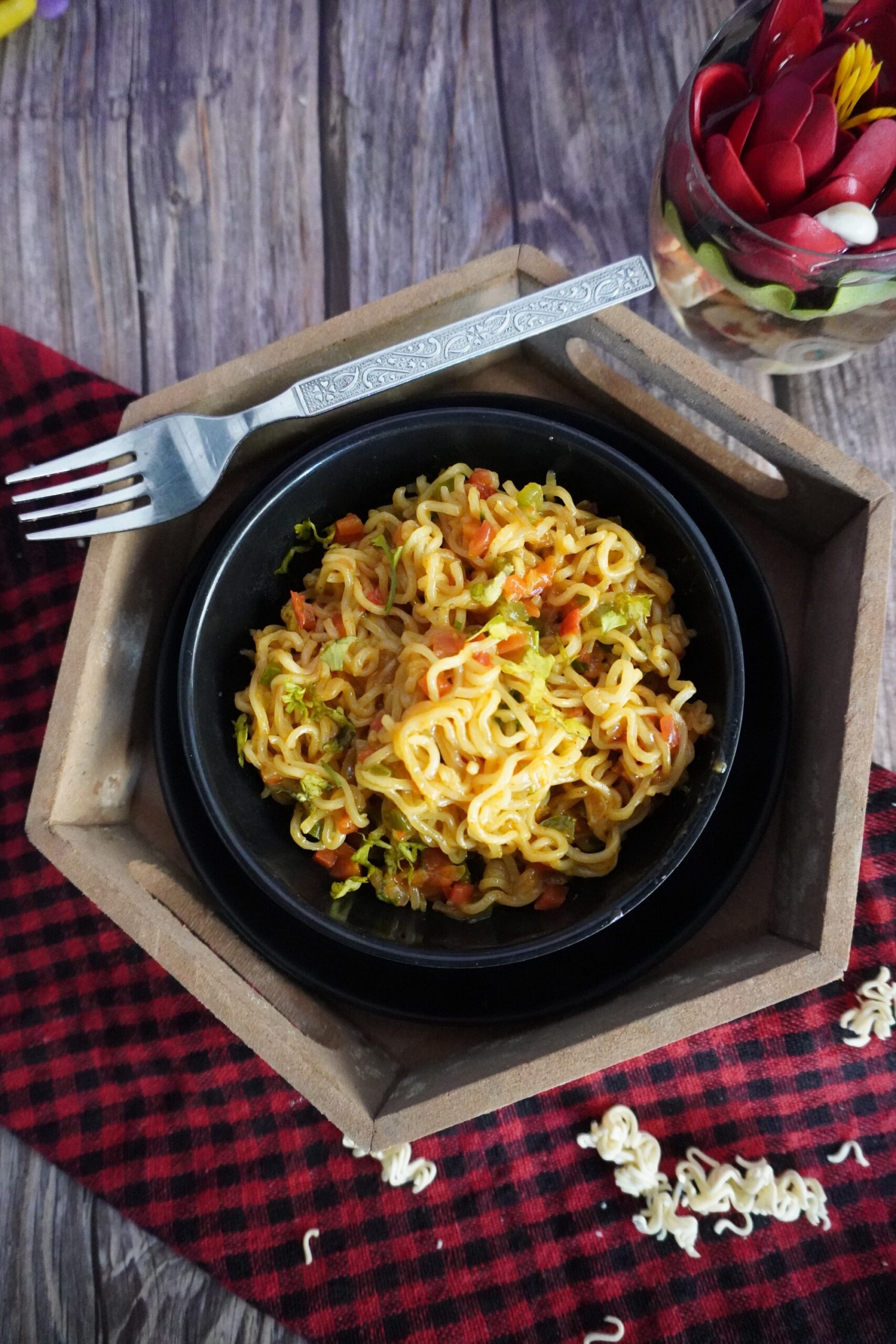 Introduction
This yummy recipe is made by tossing finely chopped veggies in butter. Then water and masalas are added to it until it starts boiling. Lastly cubes of Maggi is added and cooked until done. This Maggi recipe is inspired by the one served in darjeeling and shimla. This version apart from being yummy is healthy and wholesome too. So go ahead and give it a try and don't forget to share your comments and reviews in the comments section below⬇
Ingredients

Butter- 2 tablespoon
Carrot- 1/4 cup
Onion- 1/4 cup
Capsicum- 1/4 cup
Tomatoes- 1/4 cup
Maggi masala- 2 sachet
Maggi- 2 cubes
Red chilli powder- 1/4 teaspoon
Green chilly- 1 (finely chopped)
Salt- a pinch
Water- 2 cups
Step by step recipe with images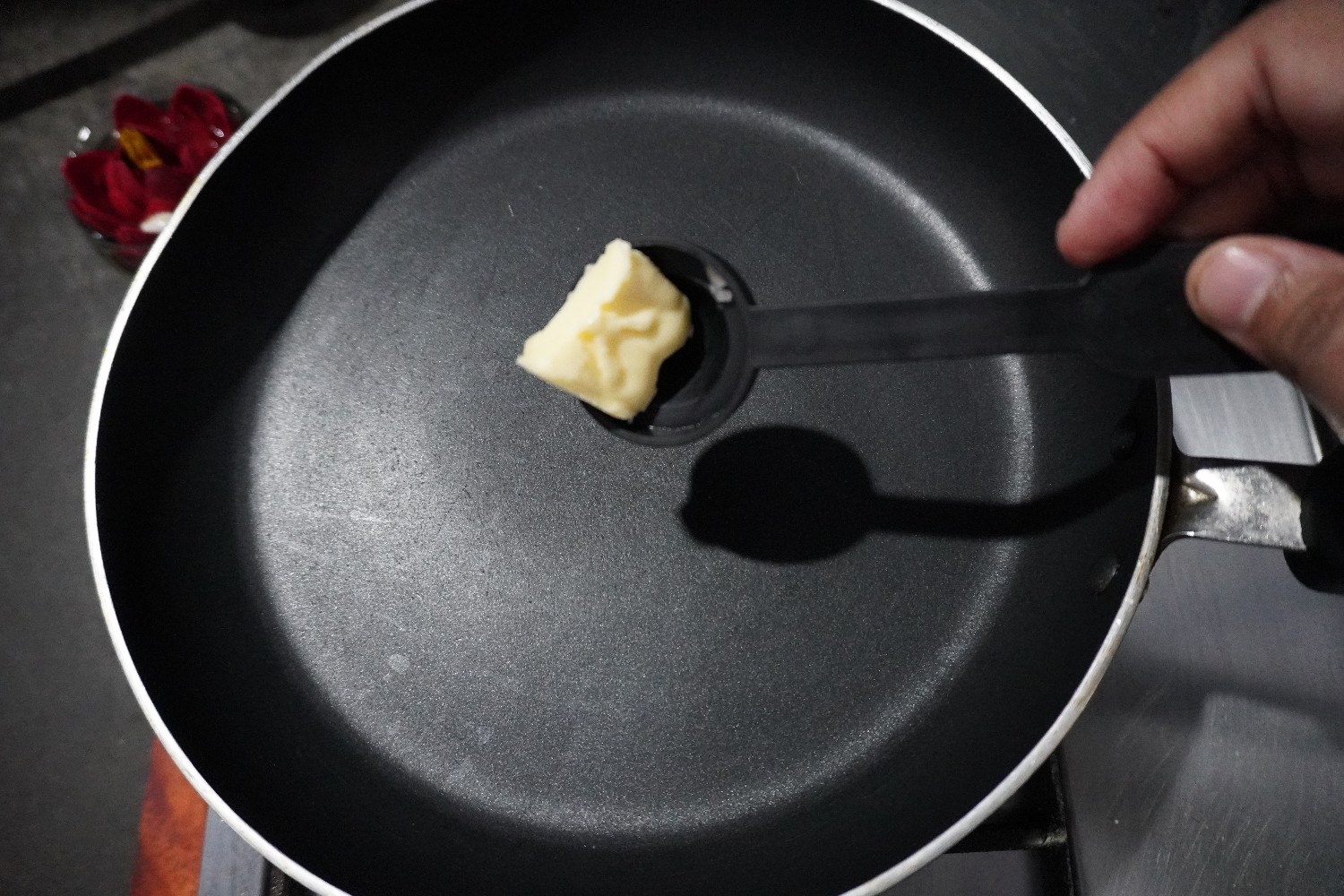 1) Firstly heat a pan with butter.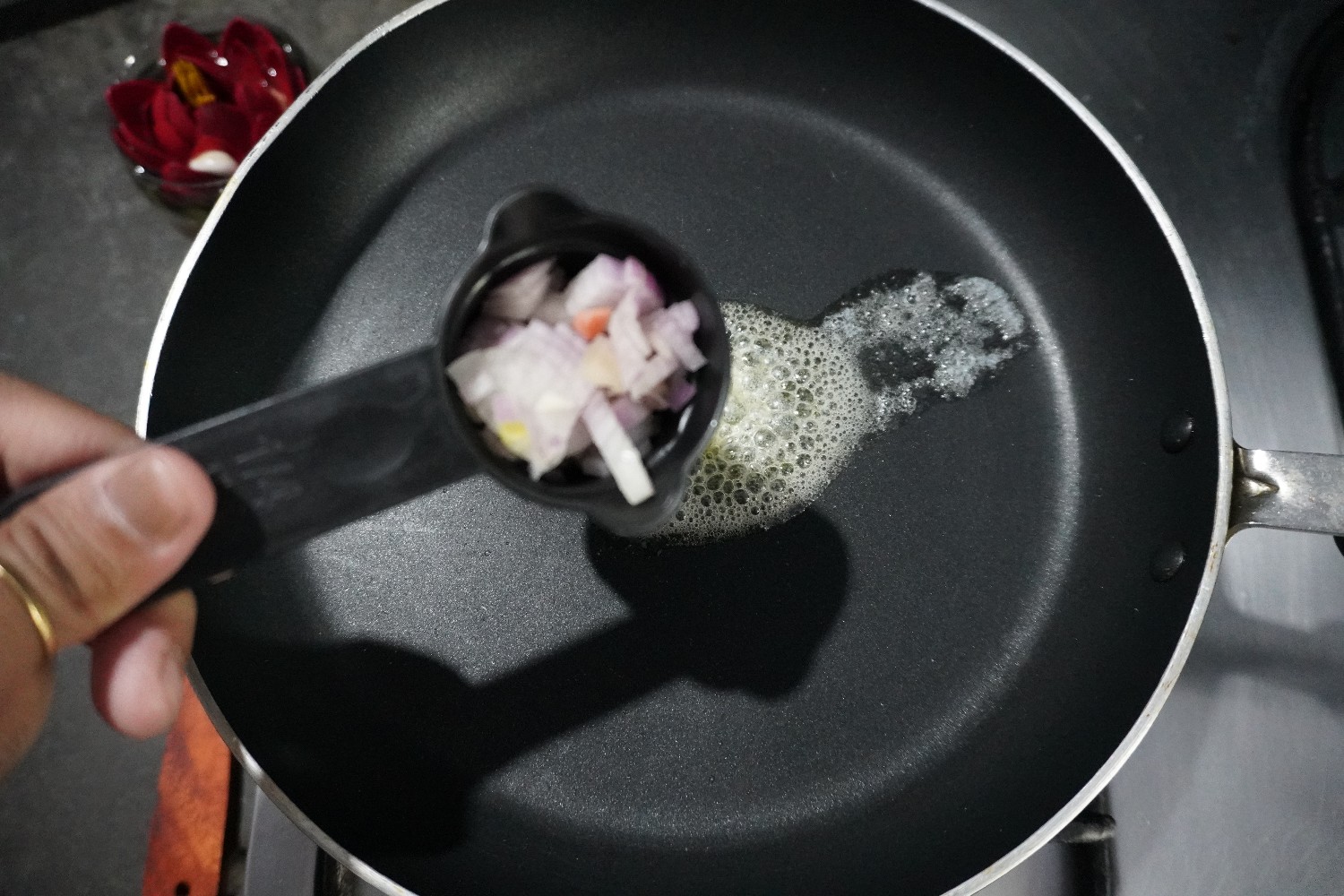 2) Add finely chopped onions in it and saute for a minute.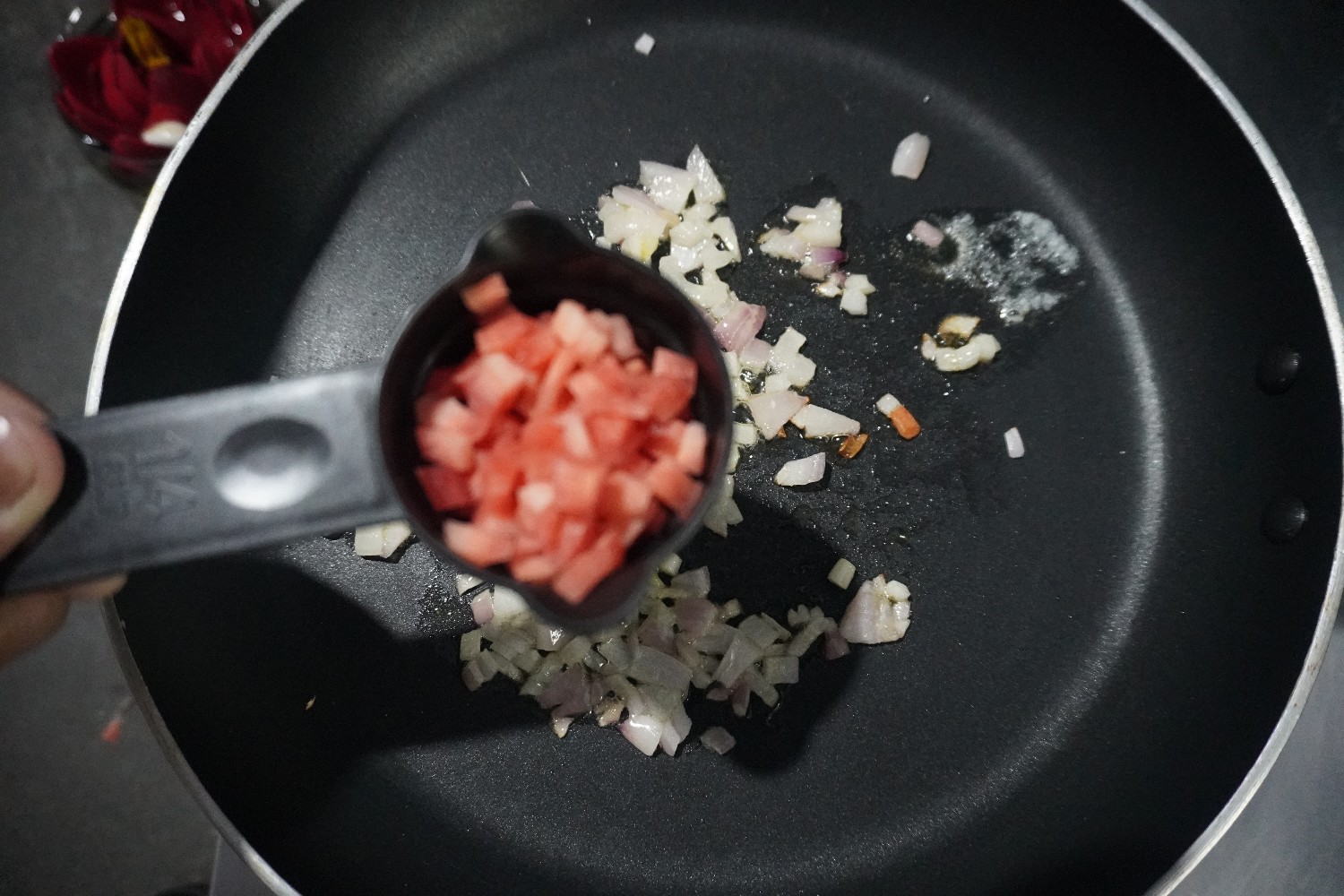 3) Add 1/4 cup carrots in it.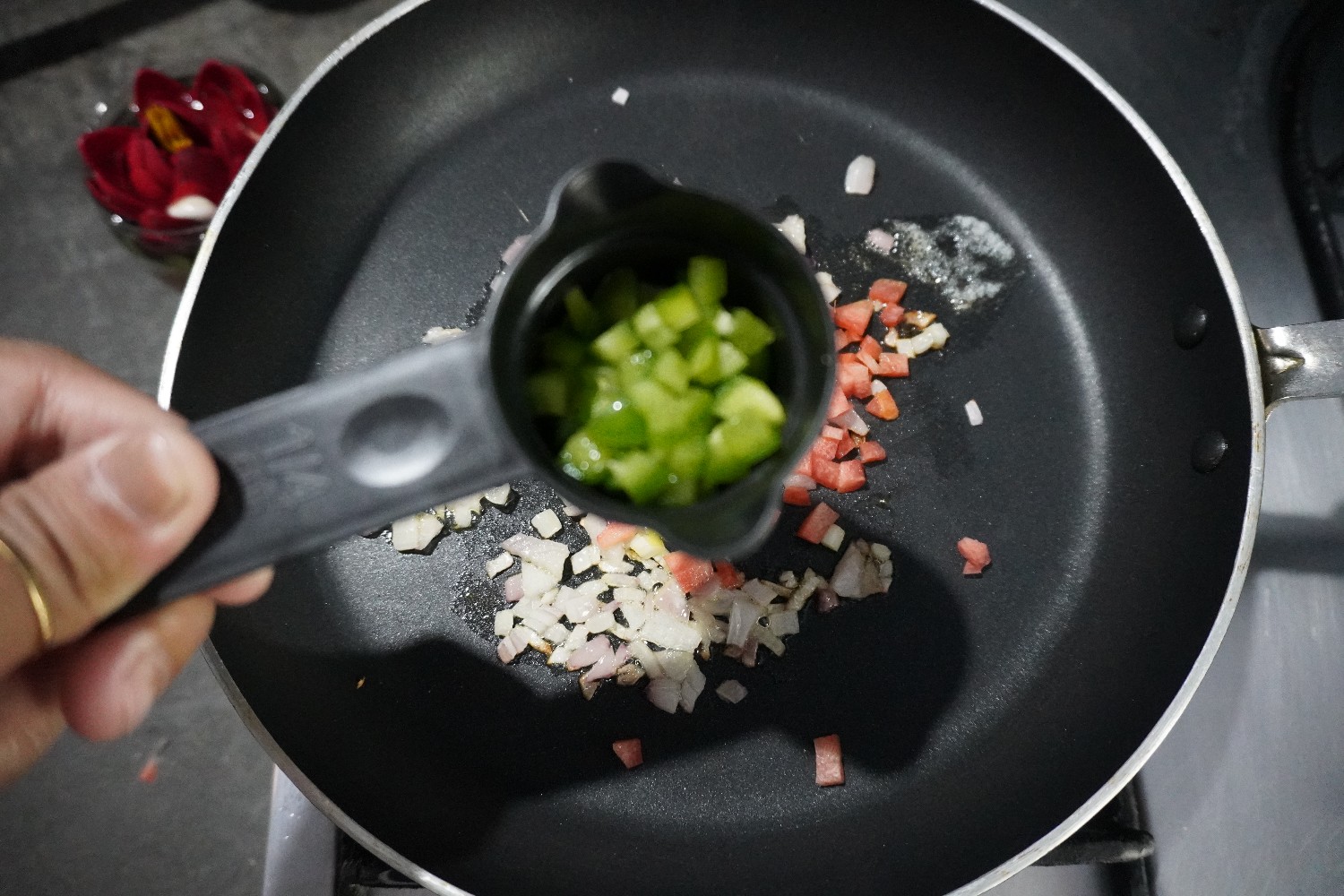 4) Add 1/4 cup capsicum in it.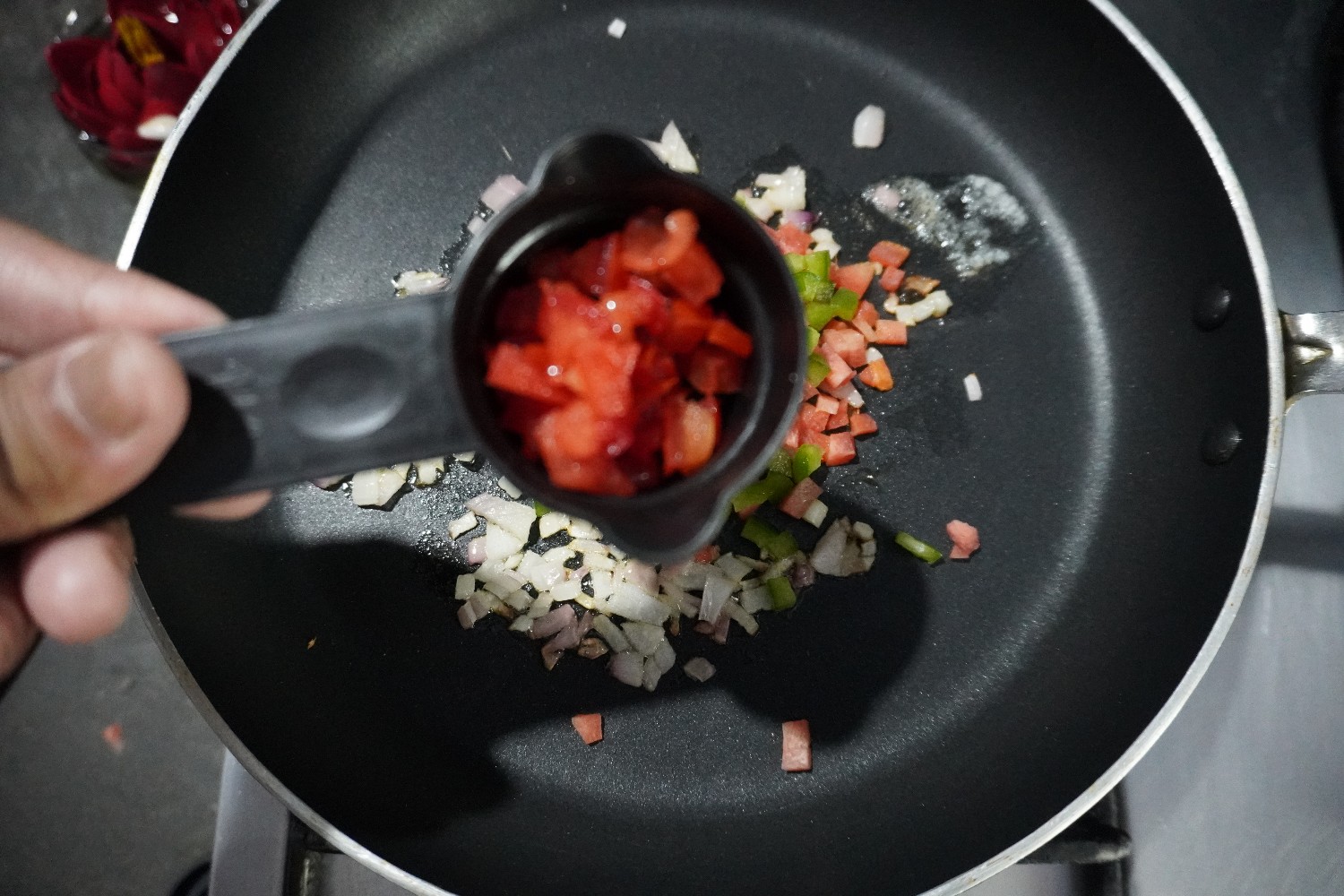 5) Add 1/4 cup tomatoes in it.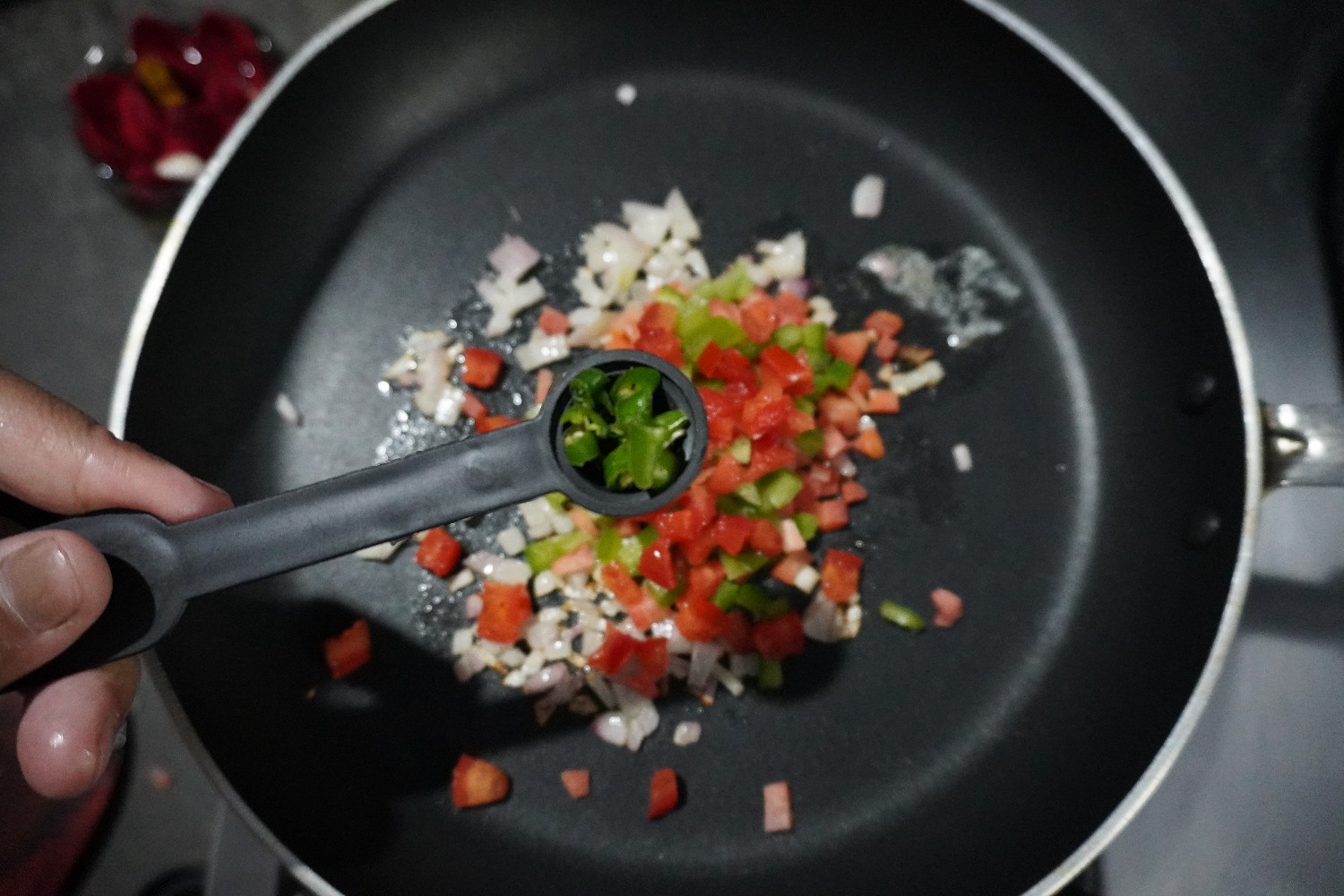 6) Add 1 finely chopped green chilli in it.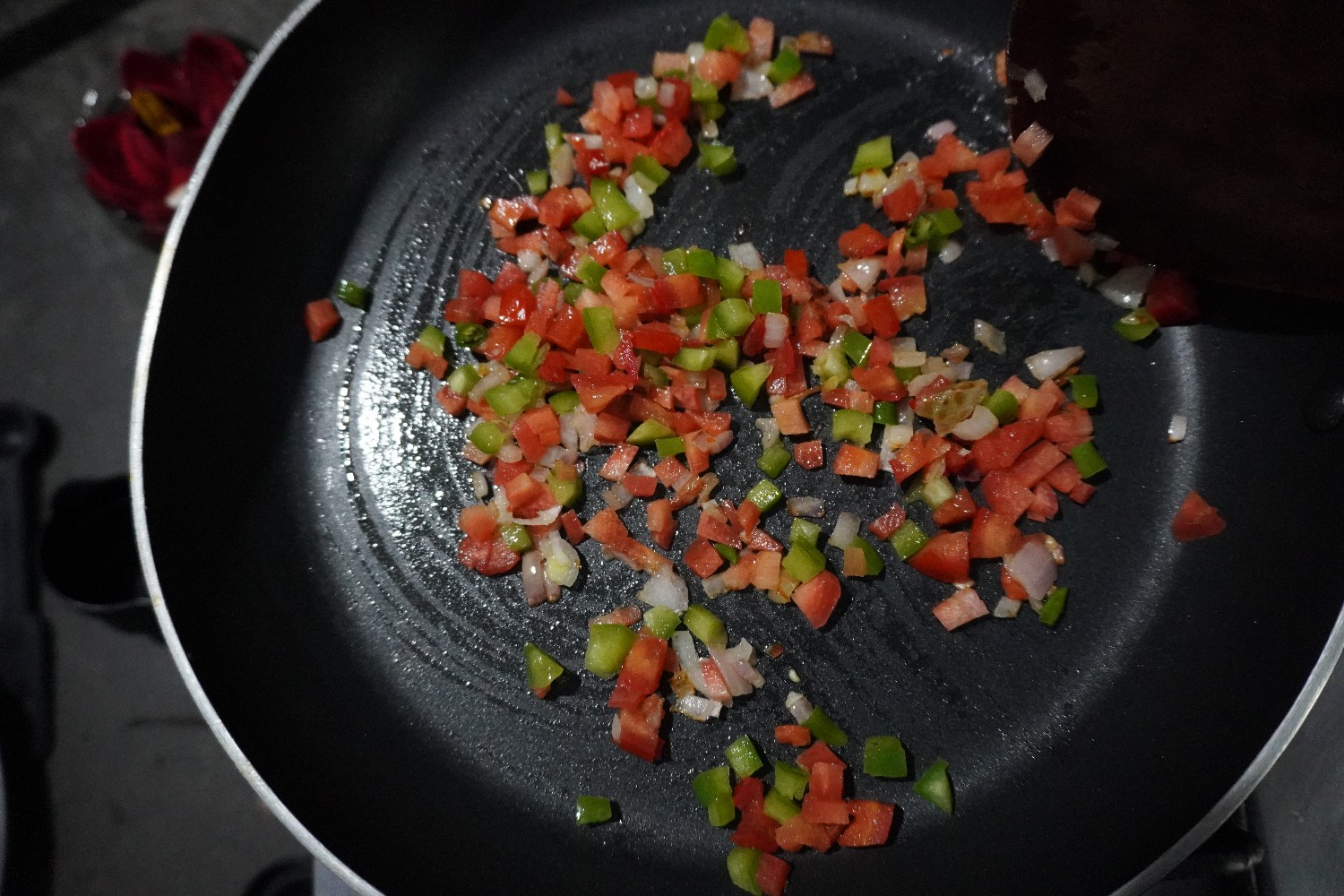 7) Saute it well for 2 minutes on low flame.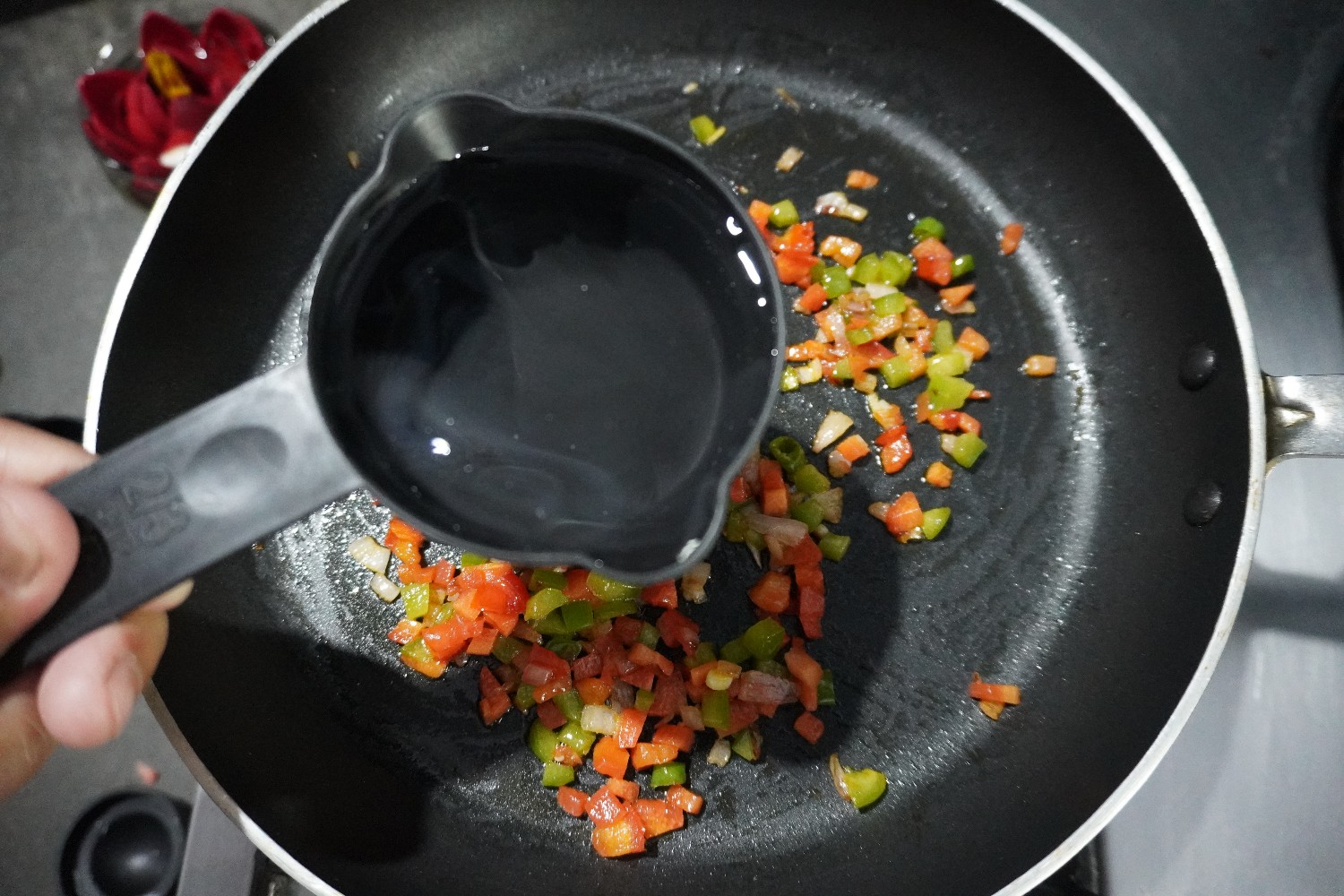 8) Now add 2 cups of water in it.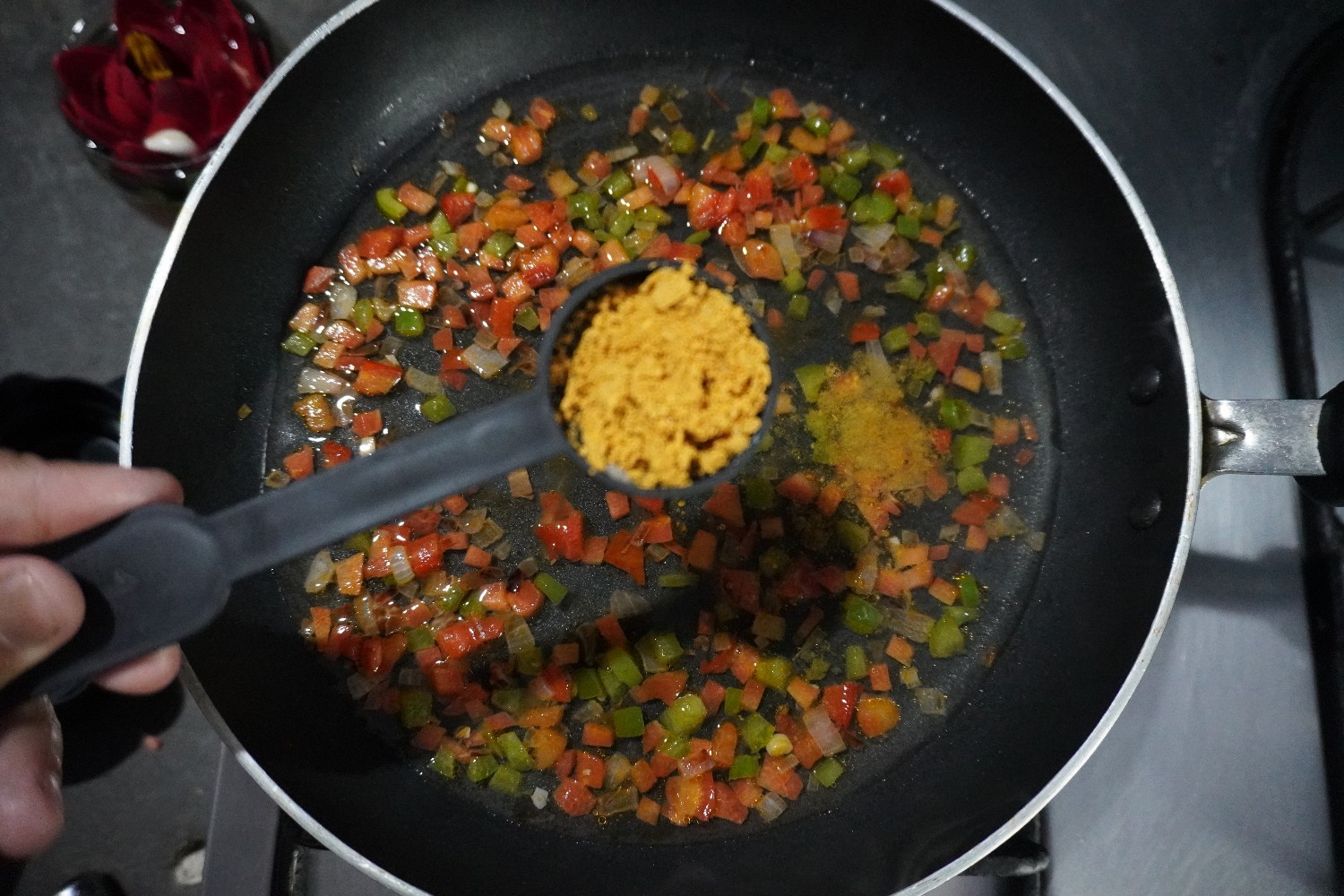 9) Add 2 sachets of Maggi masala in it.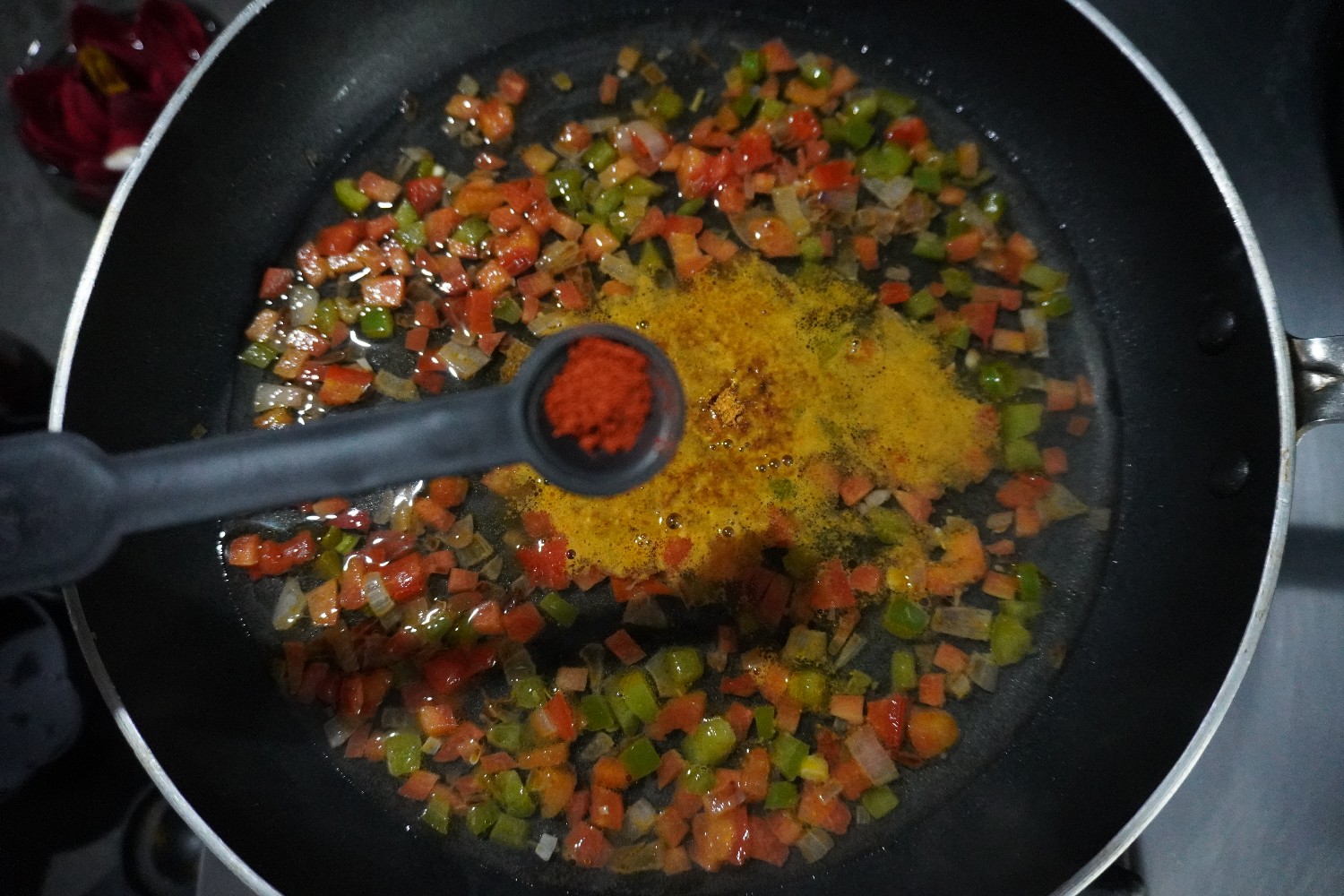 10) Add 1 teaspoon of red chilli powder in it.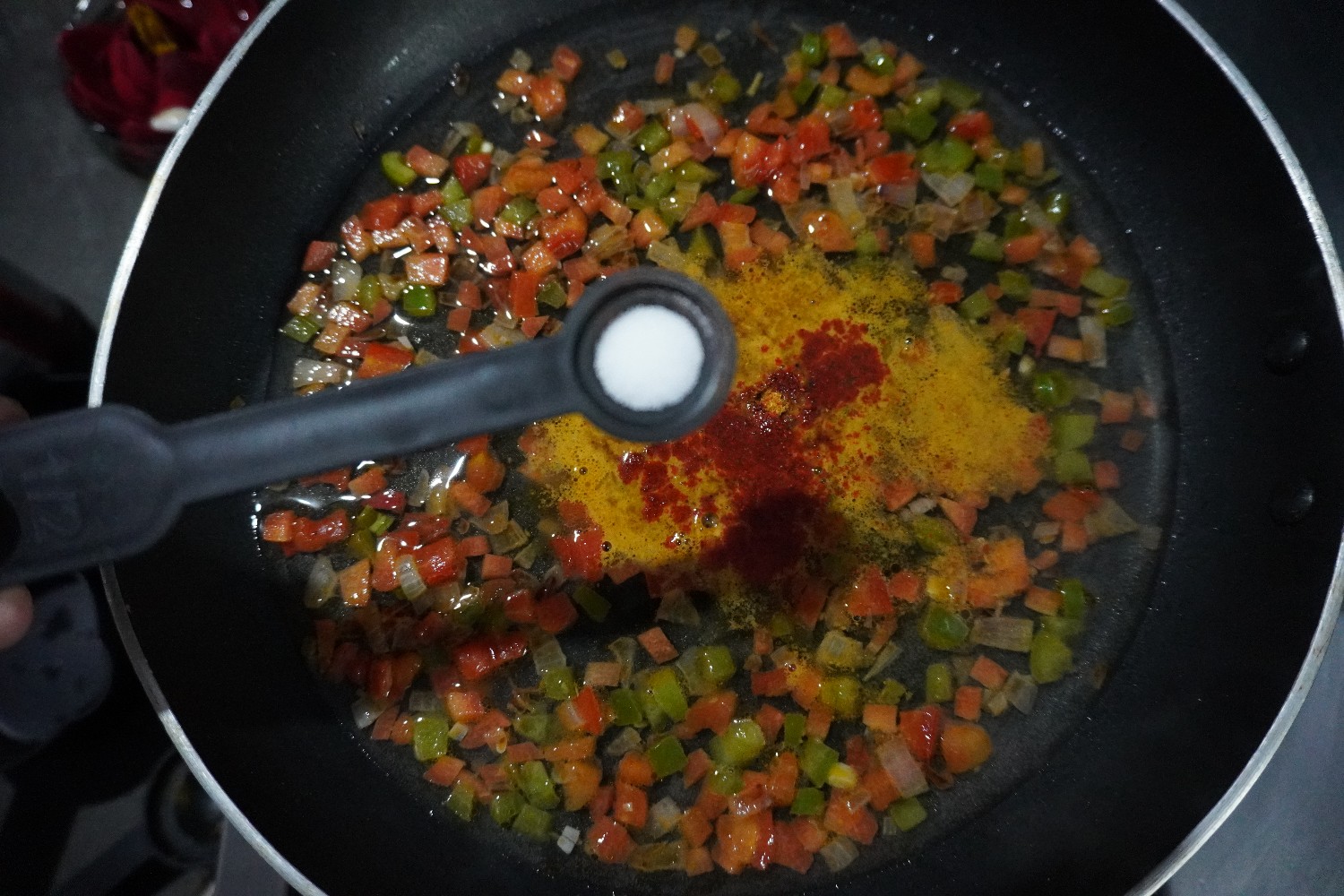 11) Add a pinch of salt in it and stir well.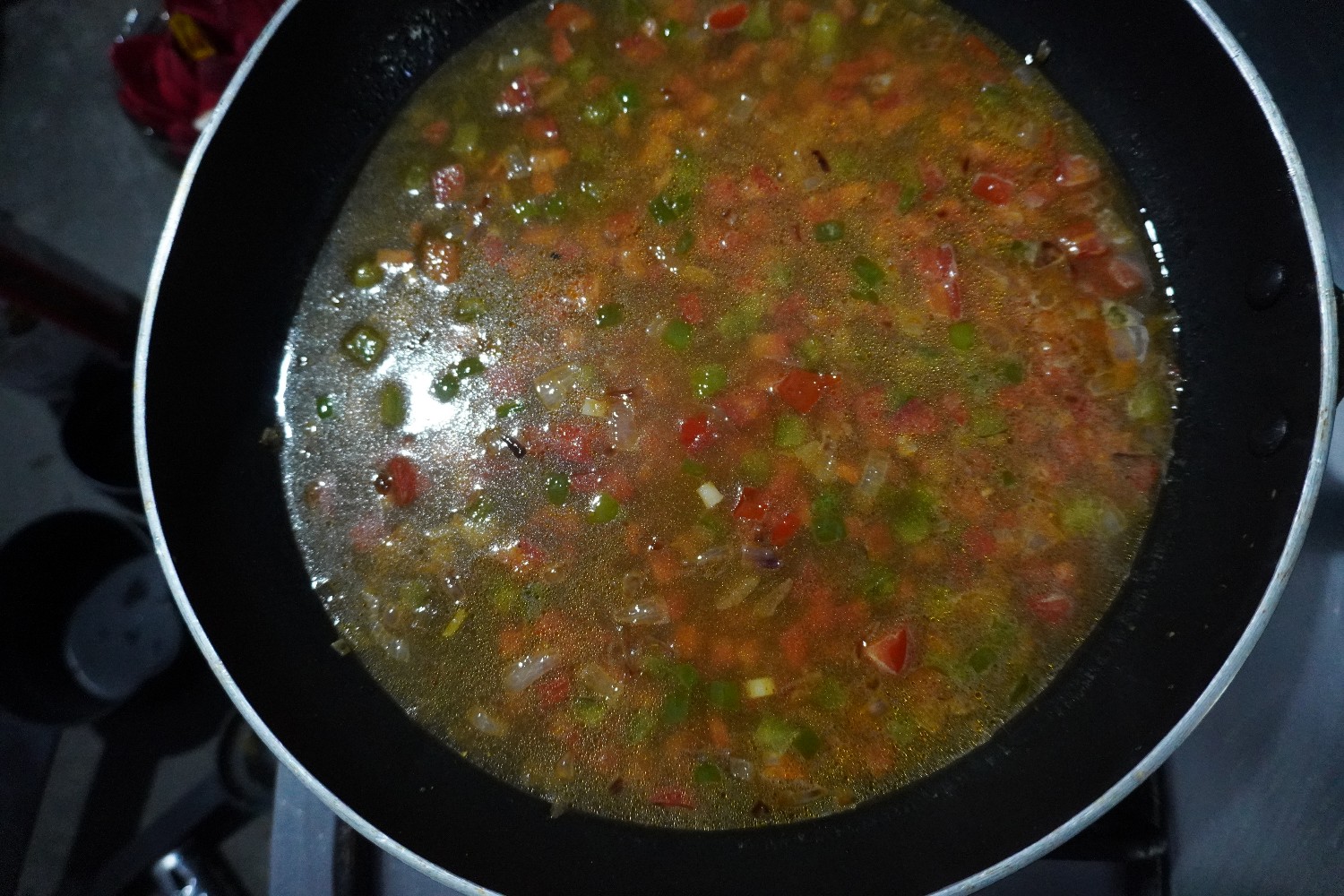 12) Bring it to boil on medium high flame.

13) Now add 2 cubes of Maggi in it.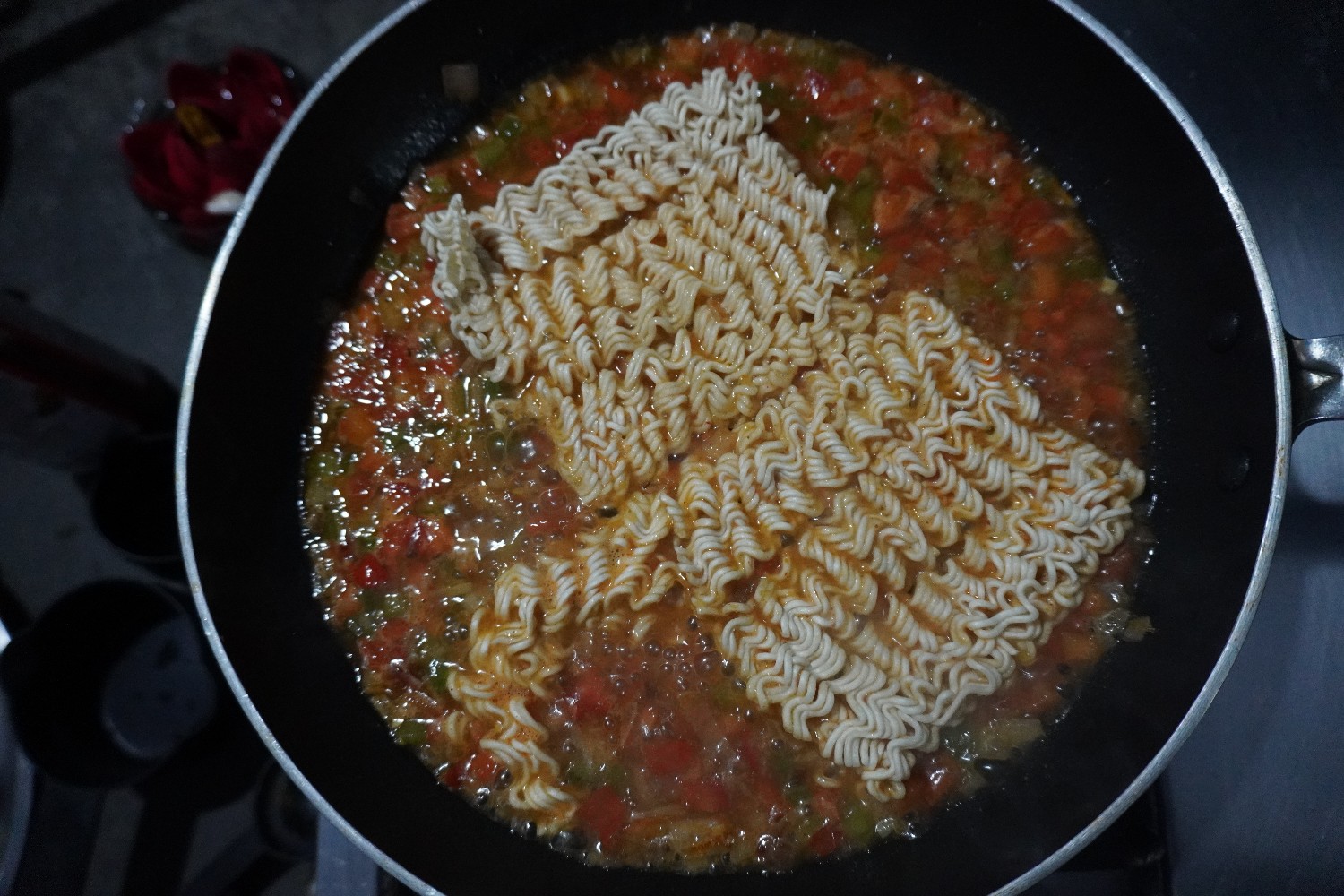 14) Cook it on medium flame for 3 to 4 minutes.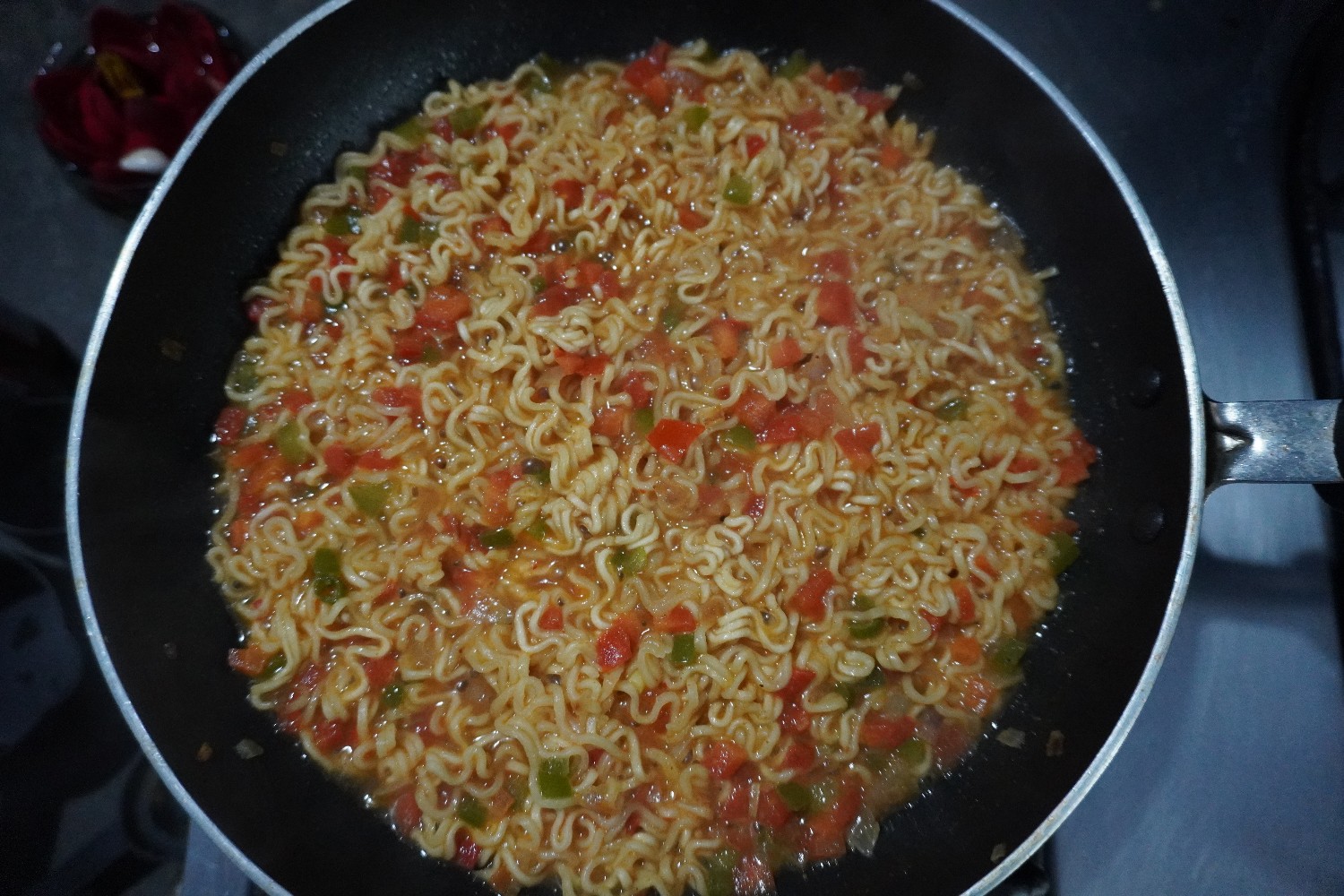 15) Once water dries and Maggi puffs up, you are done, turn off the flame.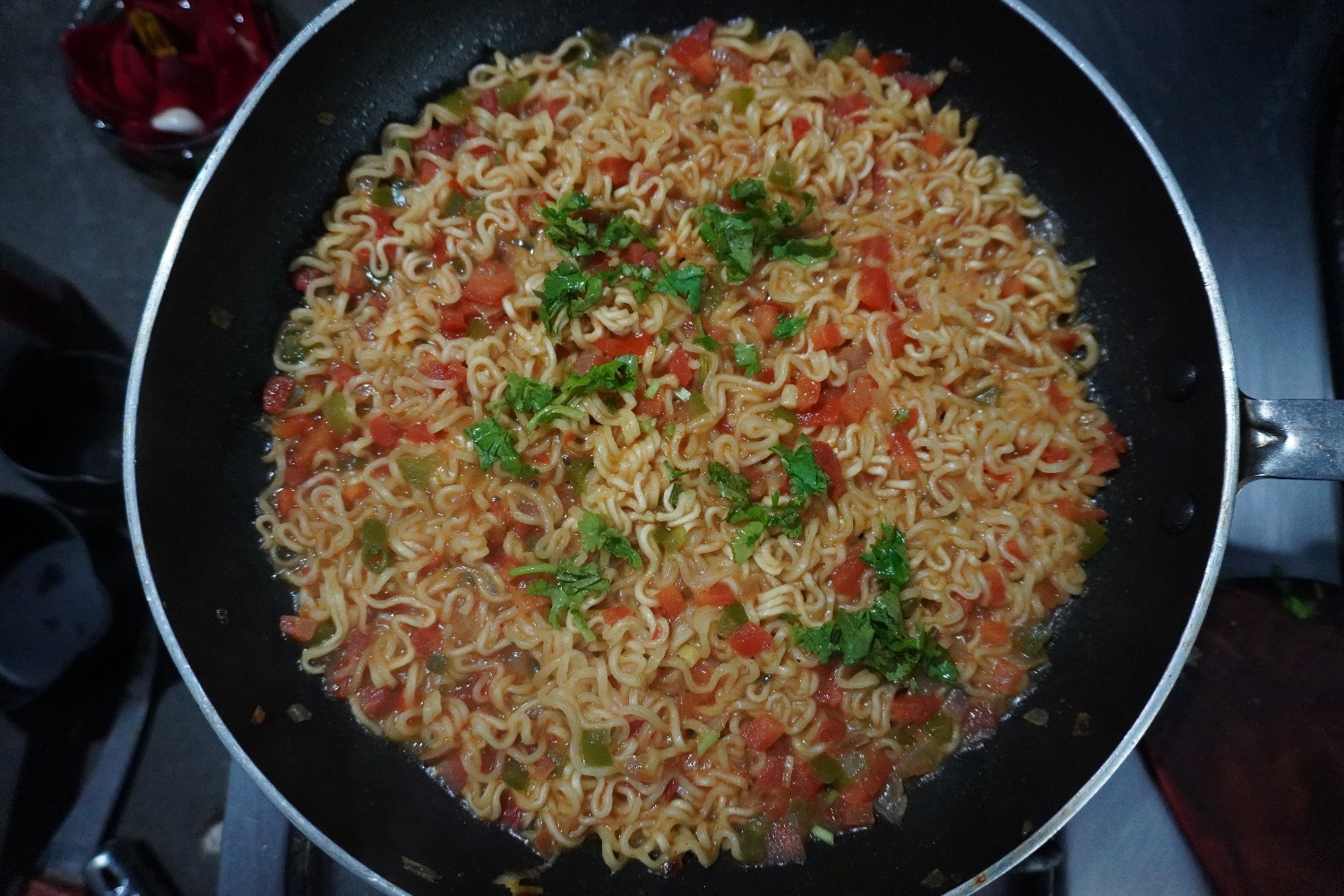 16) Your yummy, healthy and delicious pahado wali Maggi is ready to be served. Enjoy.
Tips and Tricks

1) Chop the vegetables finely. You can add more veggies of your choice.
2) Don't overcook the veggies.
3) Use butter, it gives the authentic pahado wali Maggi's flavour.
4) Don't overcook the Maggi.
5) Avoid using excess water.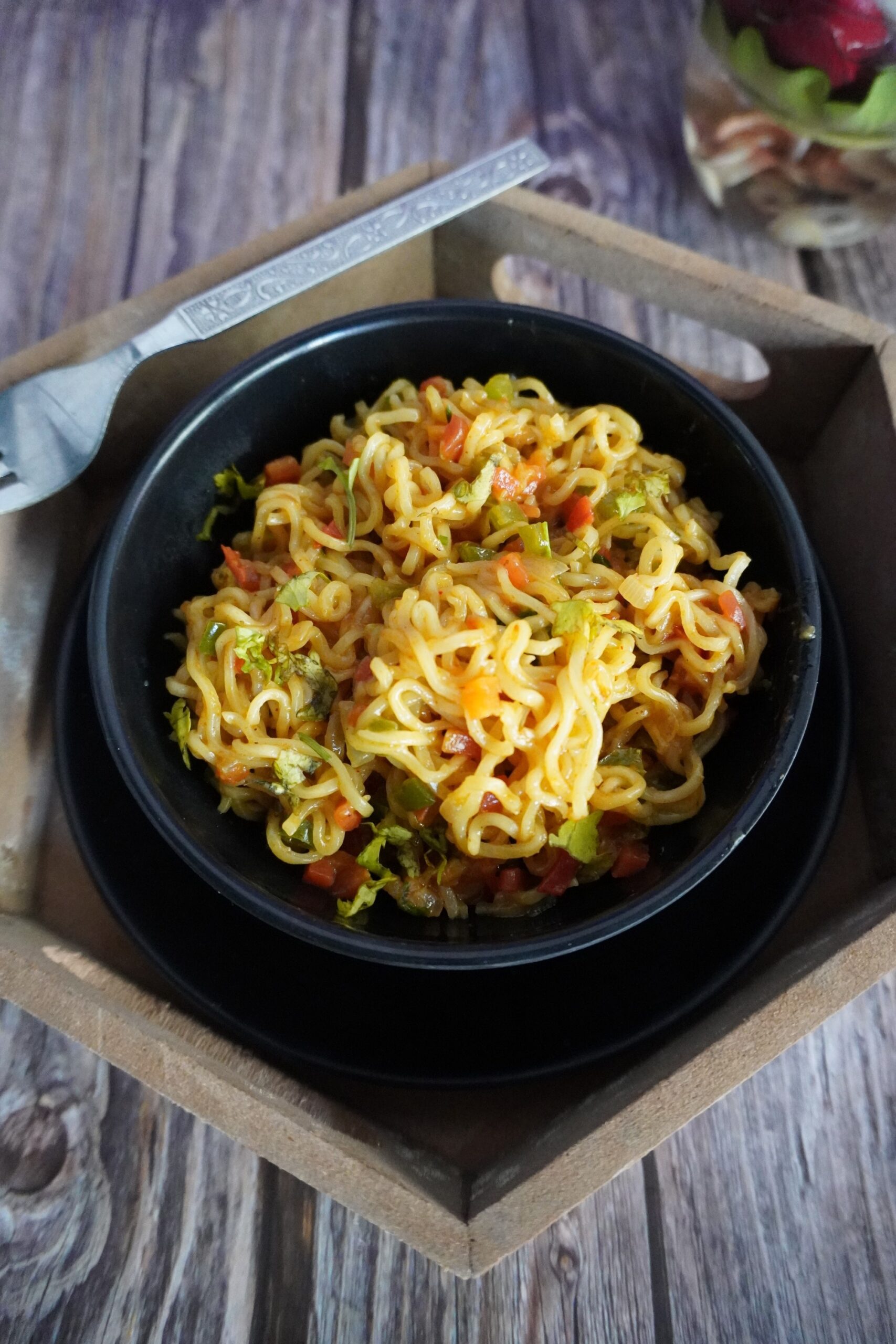 Healthier version

1) You can use atta Maggi instead of regular maggi.
2) You can use veggies of your choice.
3) You can skip using red chilli powder.