Murmura Or puffed rice is one of the most healthiest snacking option specially in India. Puffed rice is used to make a lot of snacks recipe like jhal muri, bhel puri, spicy murmura ect. This recipe is highly recommended for those on diet. This recipe requires minimum time, efforts and ingredients and turns out to be a super snack. You can have it as an evening snack along with tea or carry them during your trips. They can be stored and enjoyed upto 15 to 20 days in an airtight container.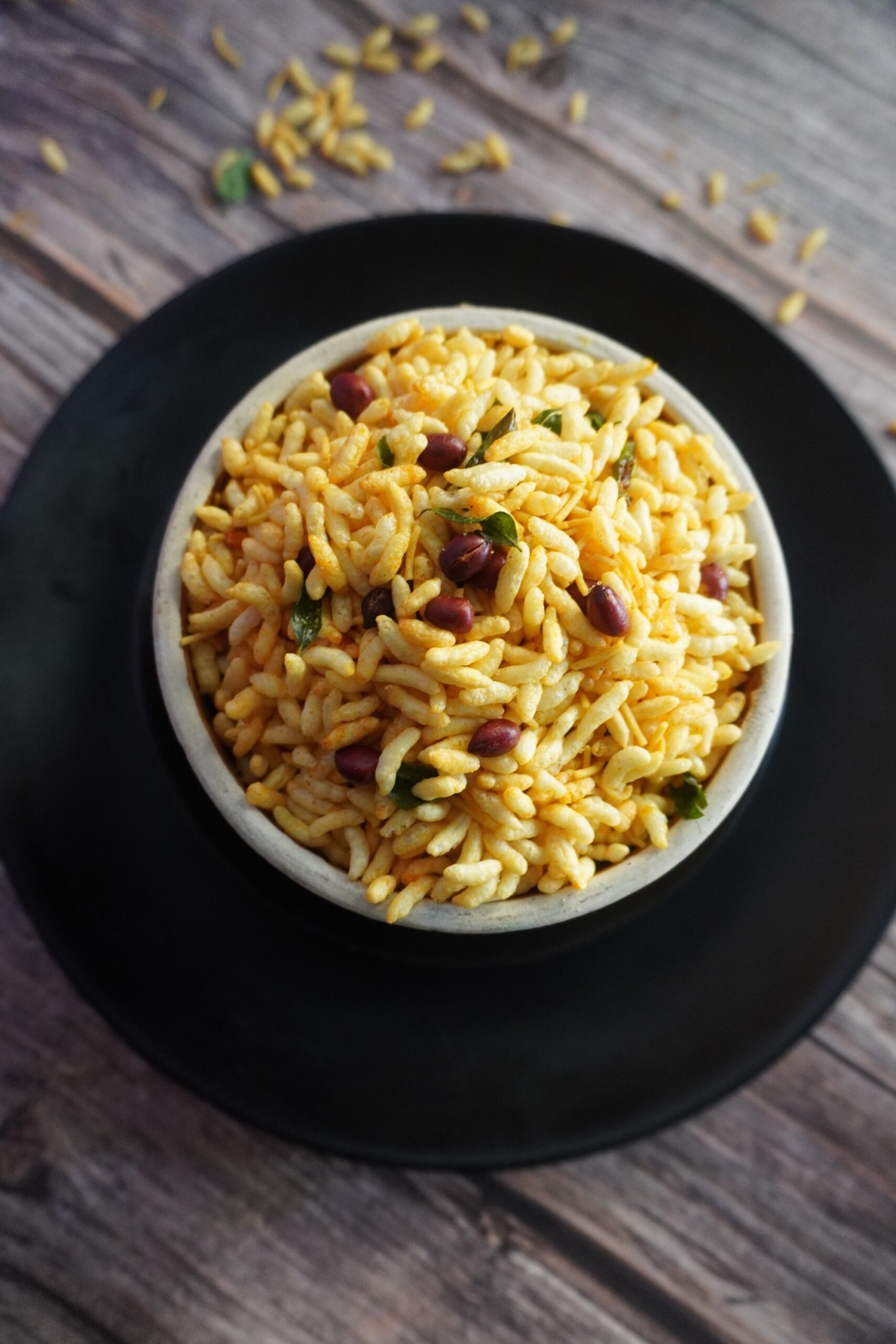 Introduction
This instant snack recipe is made by firstly tossing peanuts, mustard seeds and curry leaves until crunchy and then adding spices to it. Later, puffed rice is added to it and tossed well until they are properly coated and crisp. Lastly, sev is added to it and tossed well. You can enjoy it once it cools down. This recipe is a must try for everyone and tastes better then those available in the market. They do not contain any preservatives making it much more healthier than one available in market so go ahead and give it a try and don't forget to share your reviews in the comments section below⬇
Ingredients

Oil- 2 tablespoon
Peanuts- 1/4 cup
Mustard seeds- 1/2 tablespoon
Green chillies- 2 (finely chopped)
Curry leaves- 8 to 10
Turmeric powder- 1 teaspoon
Red chilli powder- 1 teaspoon
Sugar- 1/2 teaspoon
Salt- as per taste
Puffed rice- 2 cups
Sev- 1/2 cup
Step by step recipe with images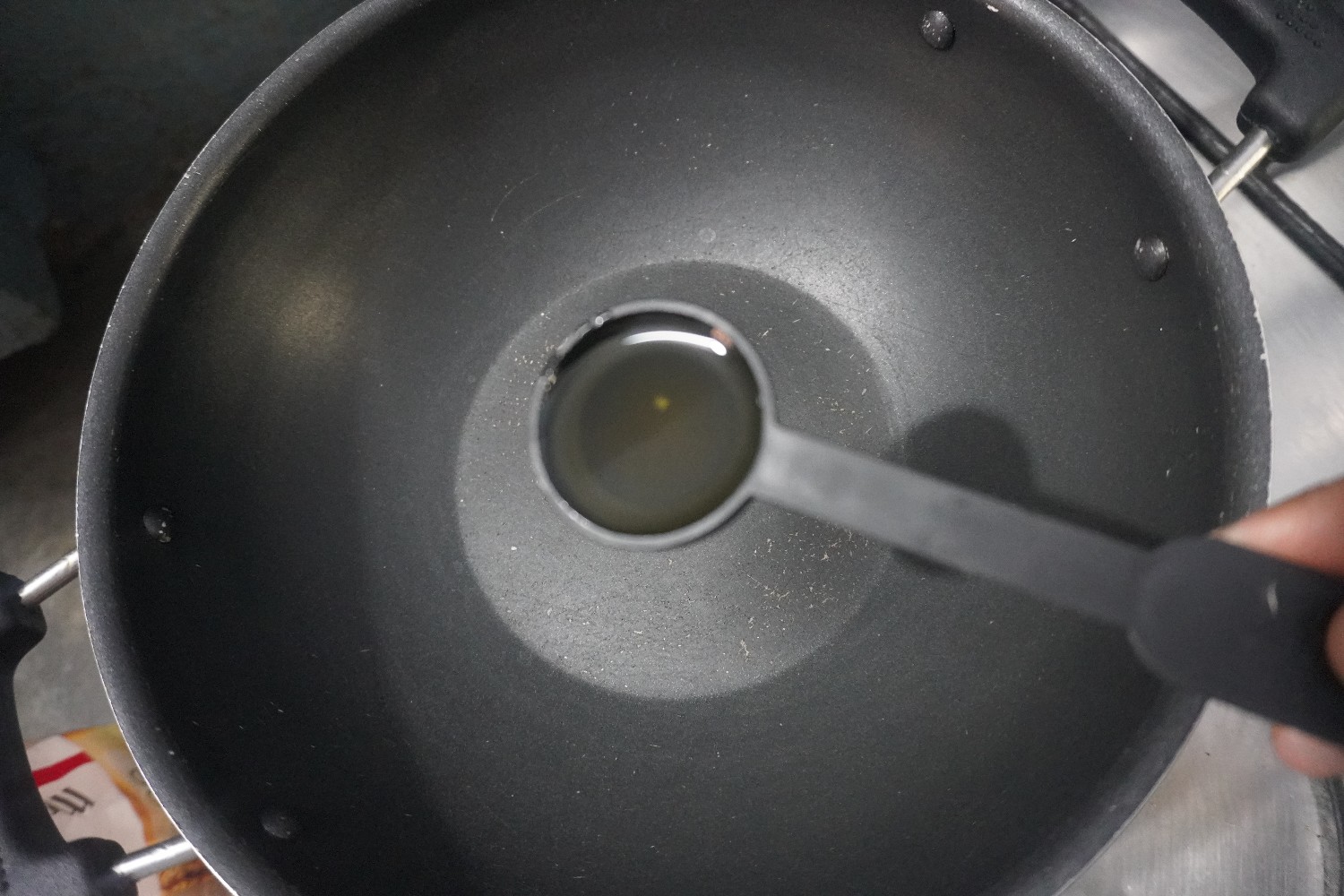 1) Firstly heat a pan with 2 tablespoon oil.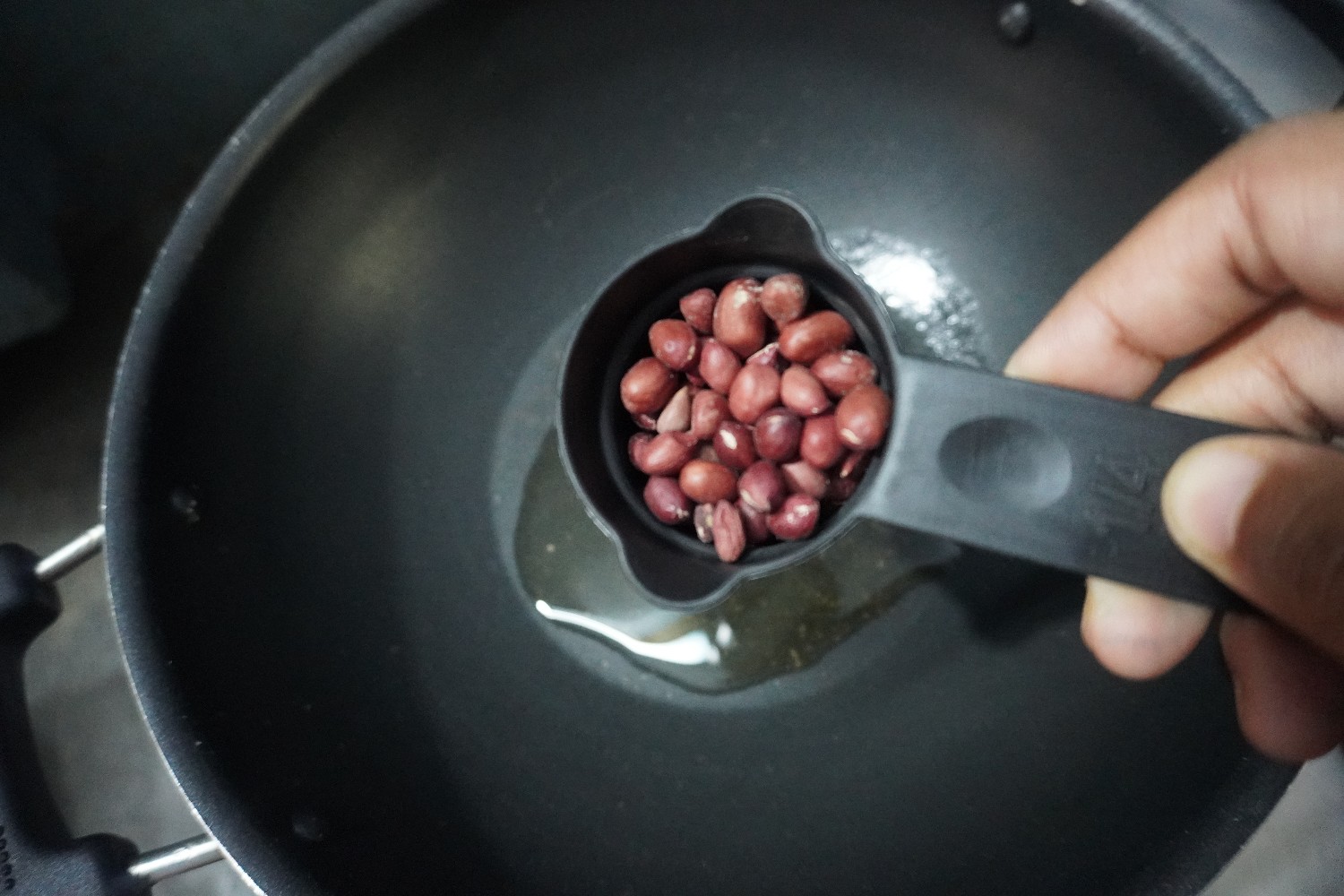 2) Add 1/4 cups of peanuts in it.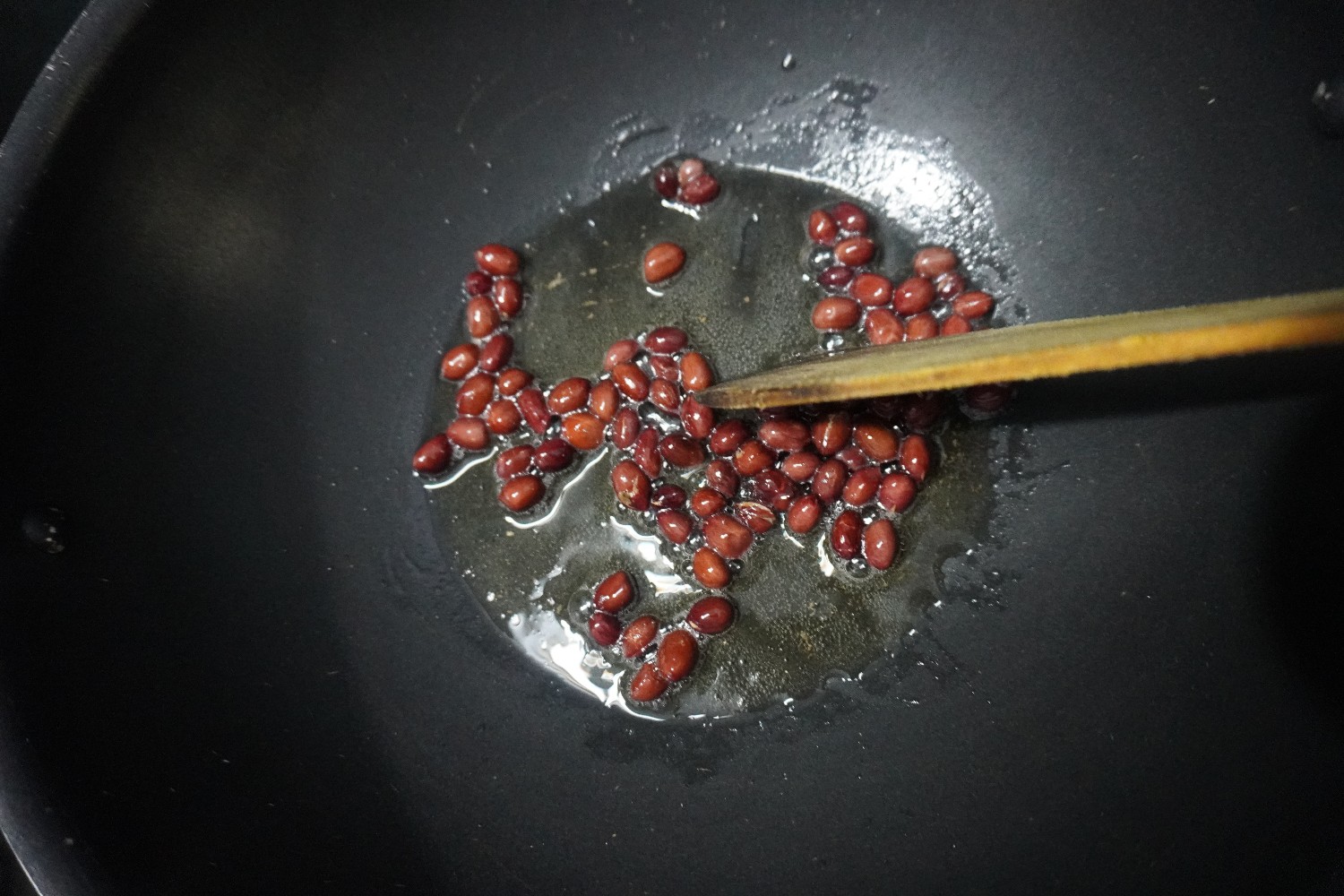 3) Roast it on low flake for 2 to 3 minutes.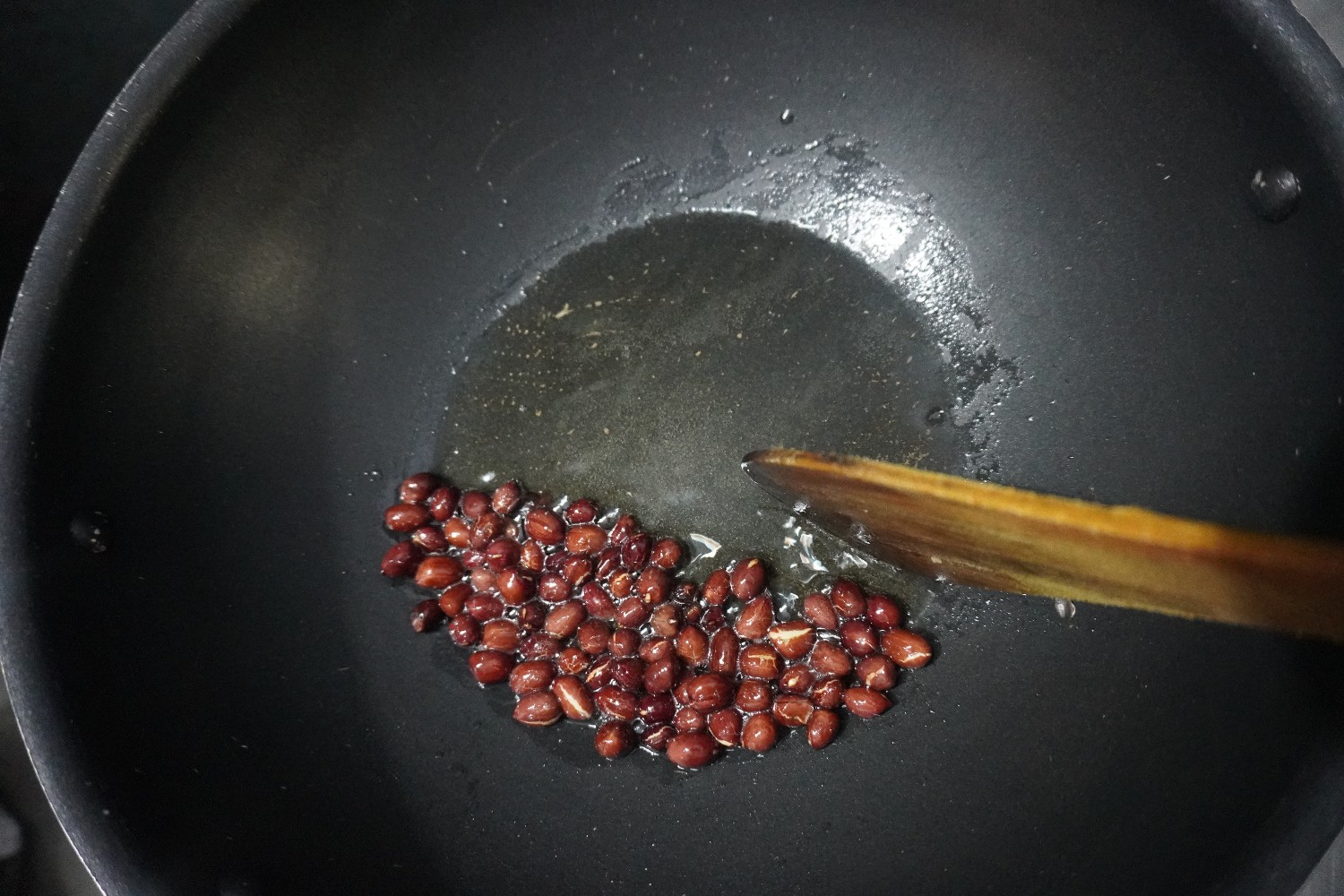 4) Now set aside the peanuts in a corner.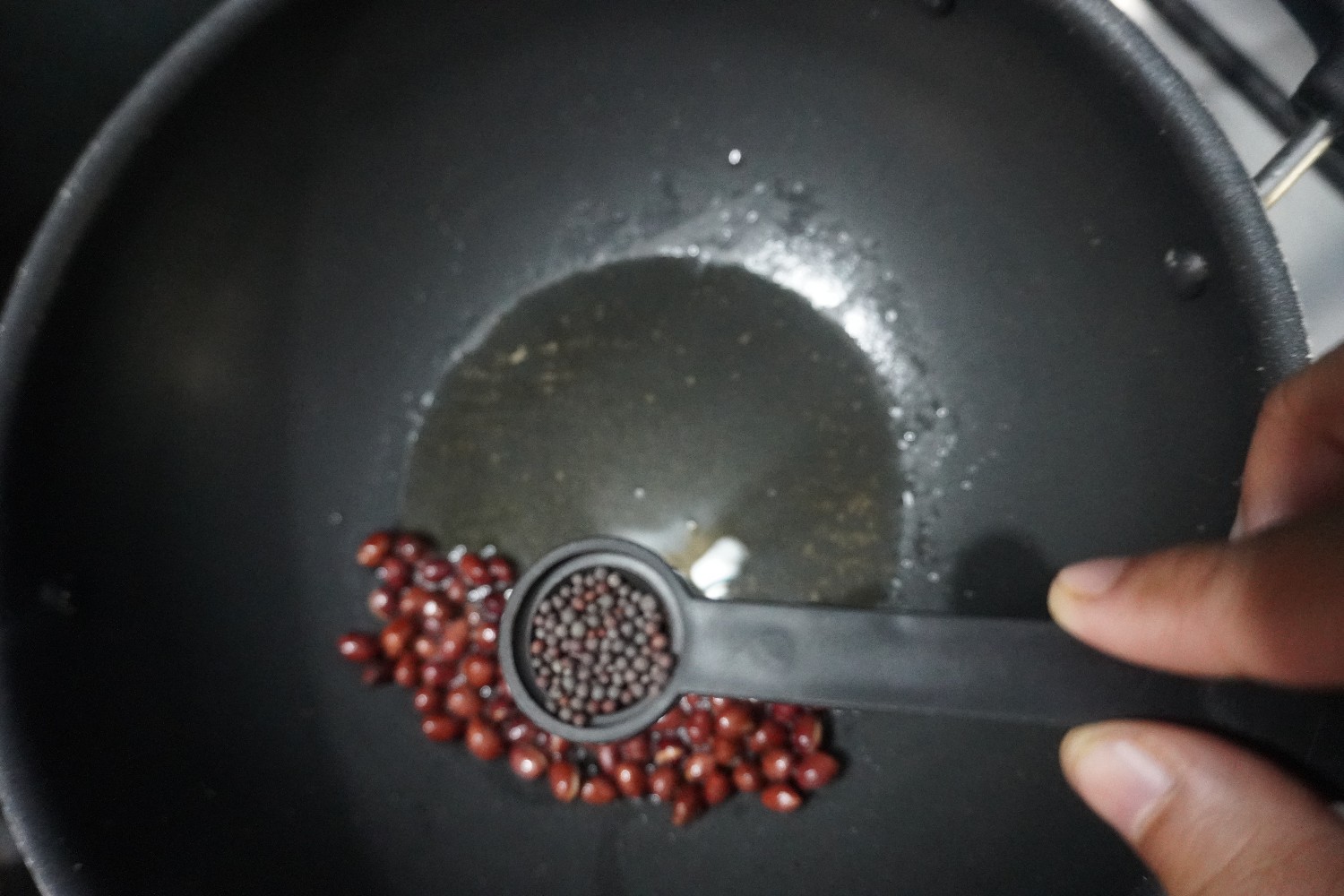 5) Add 1/2 tablespoon of mustard seeds in it.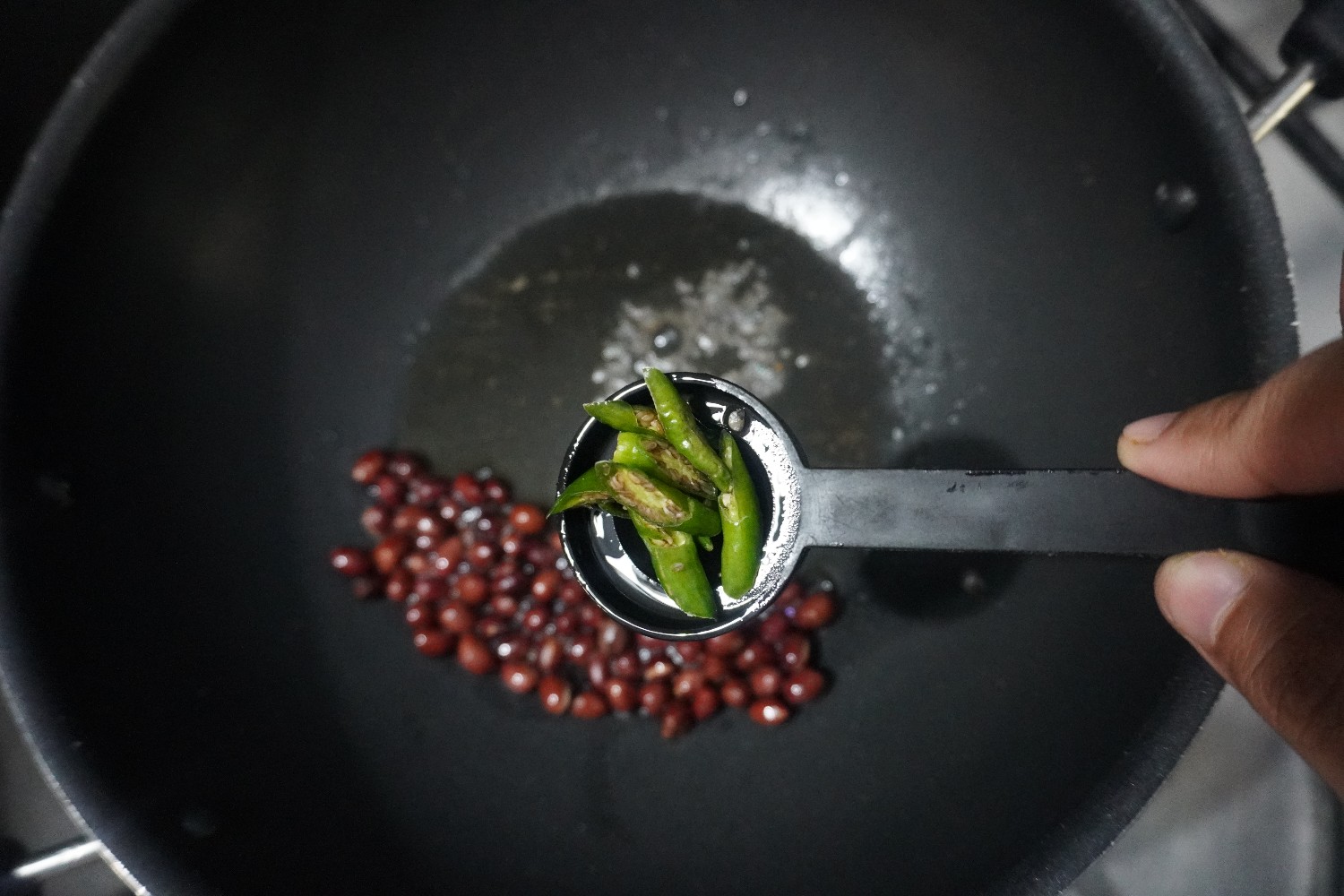 6) Add finely chopped green chillies in it.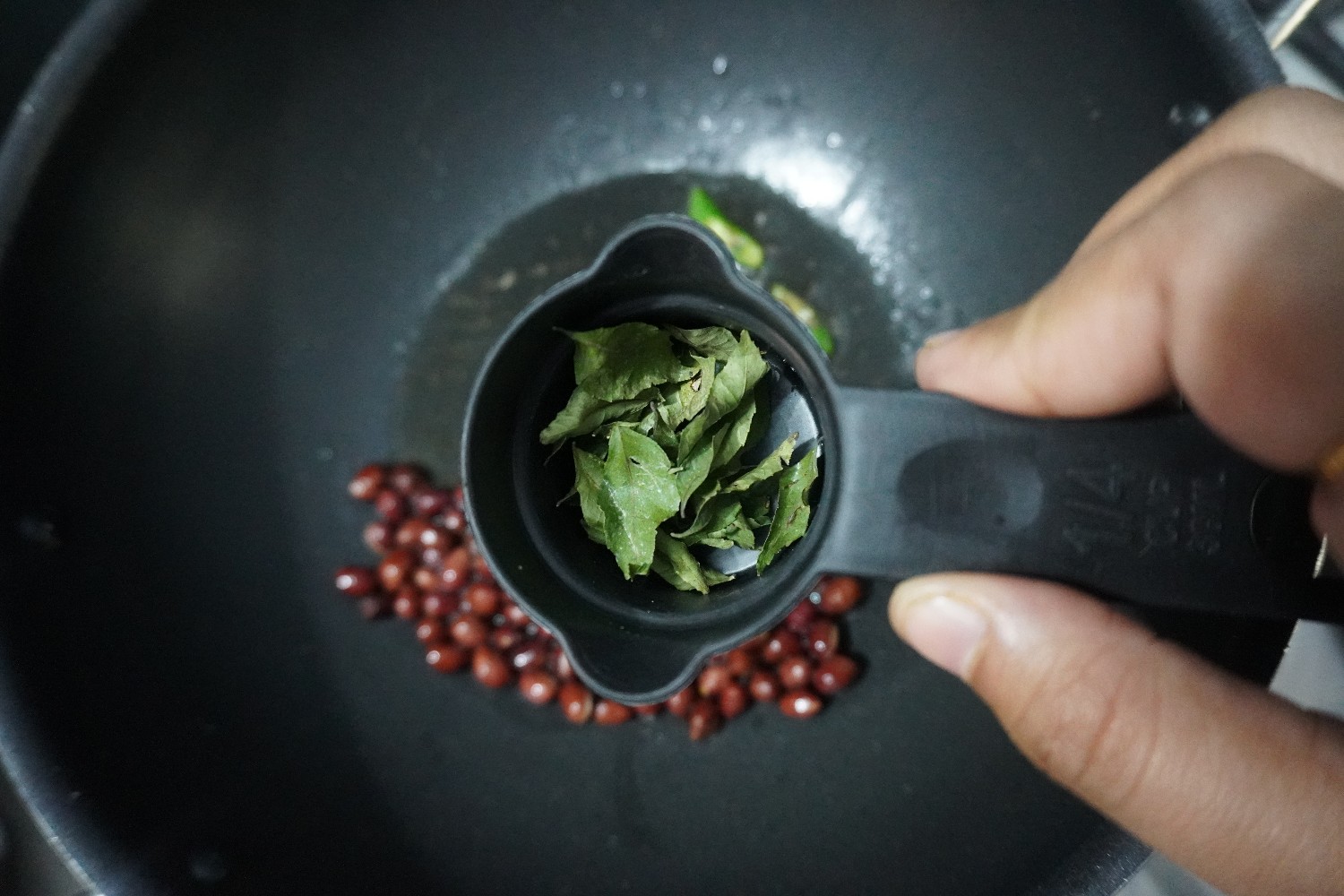 7) Add 8 to 10 curry leaves in it.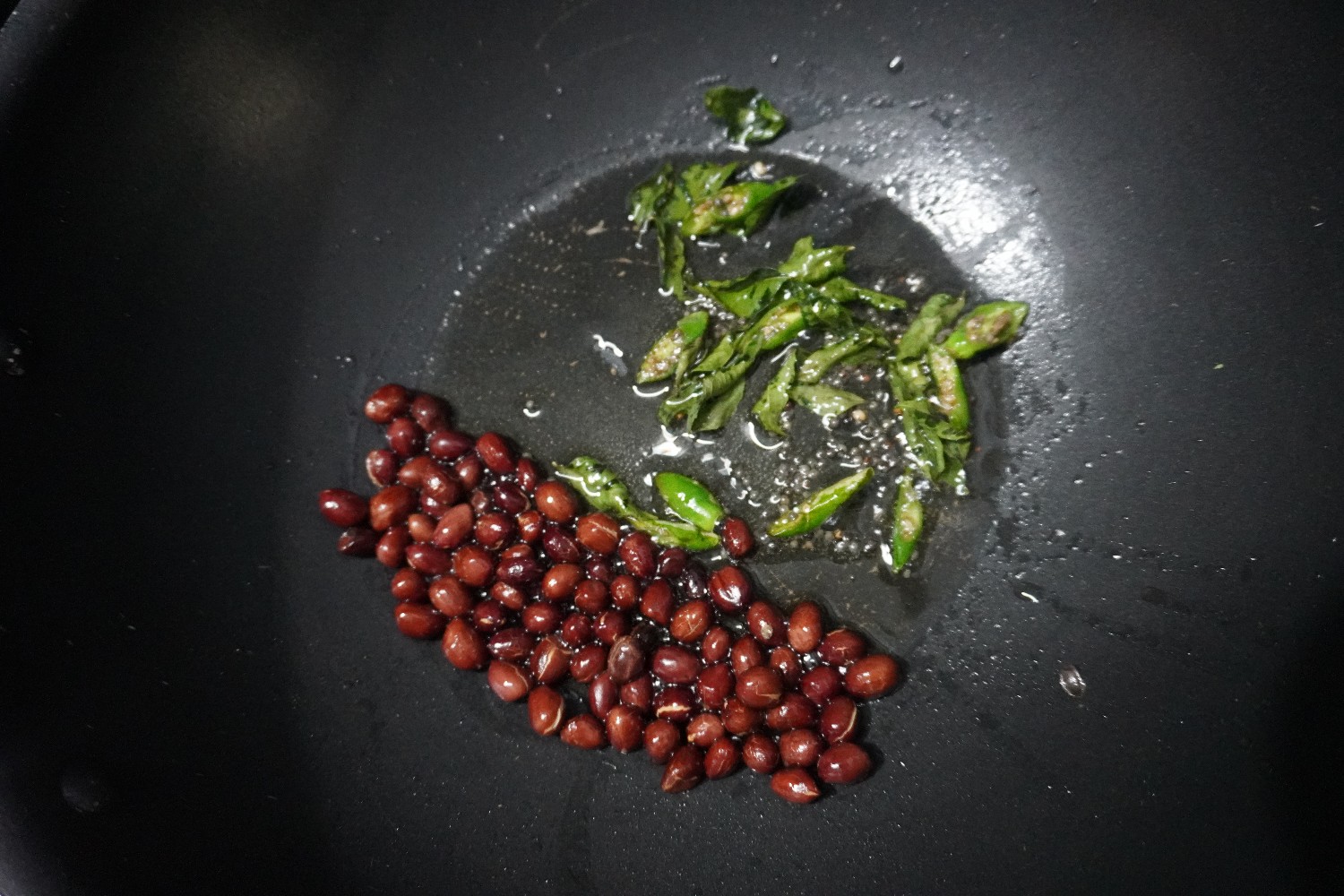 8) Let them splutter well.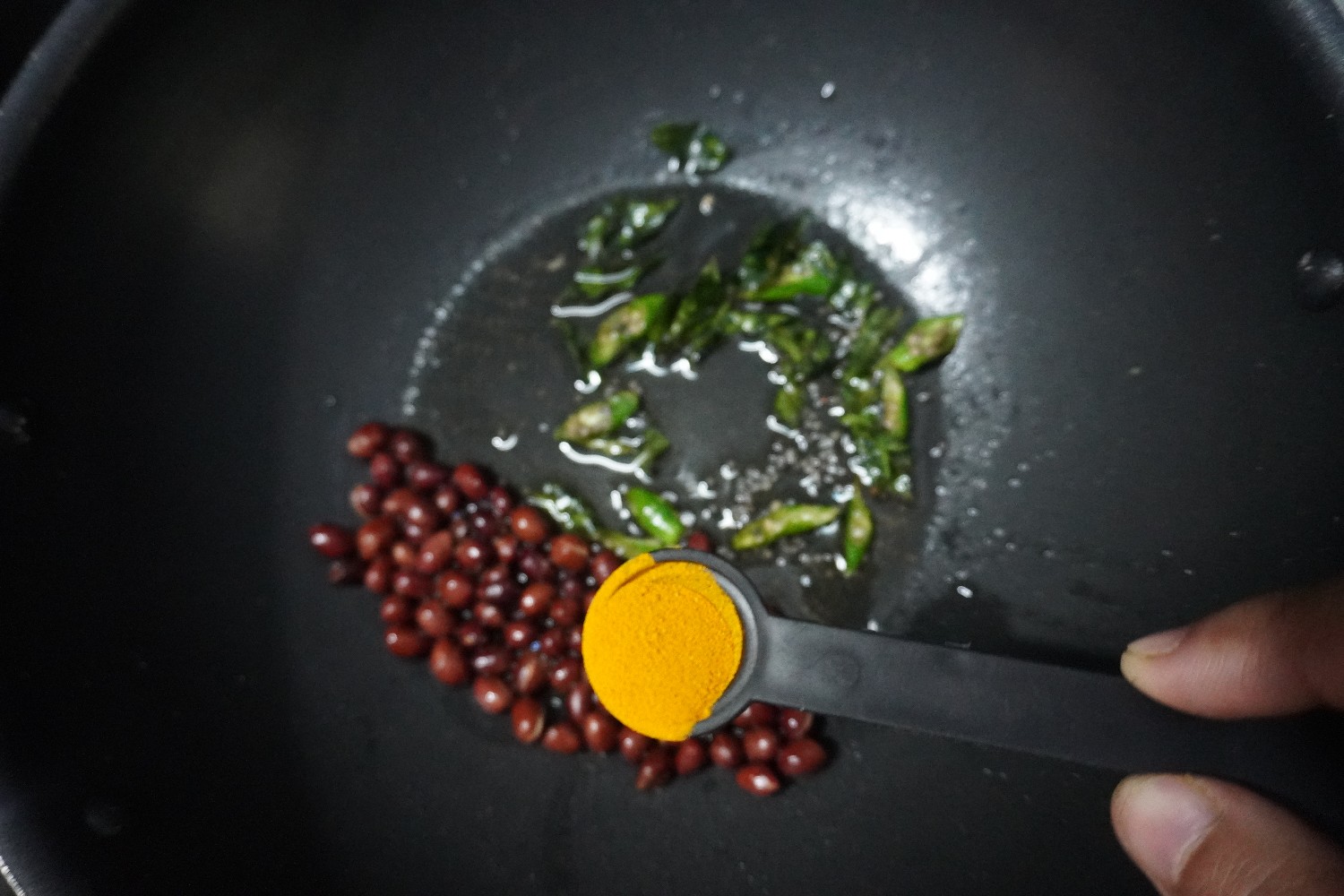 9) Now add 1 teaspoon of turmeric powder in it.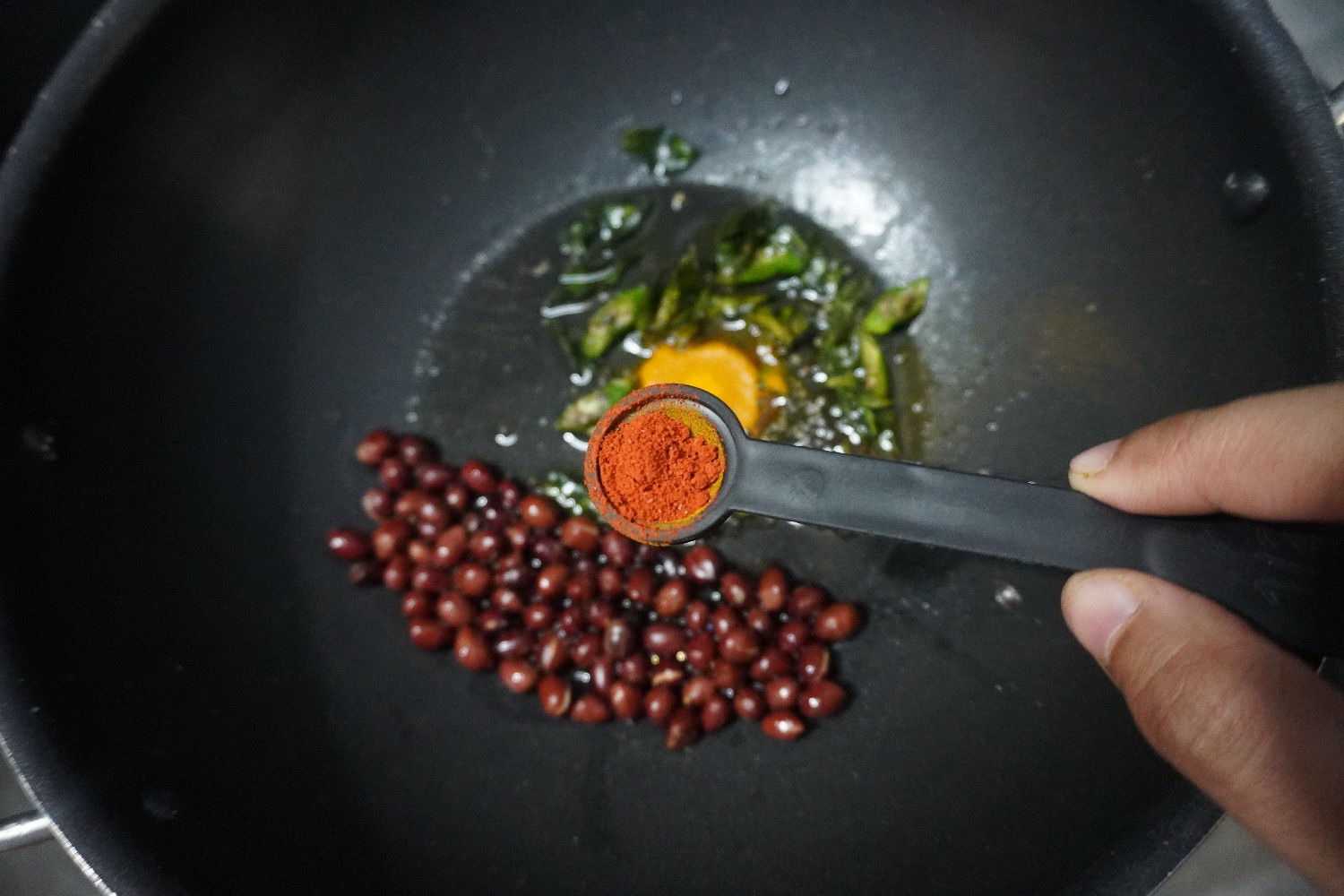 10) Add a teaspoon red chilli powder in it.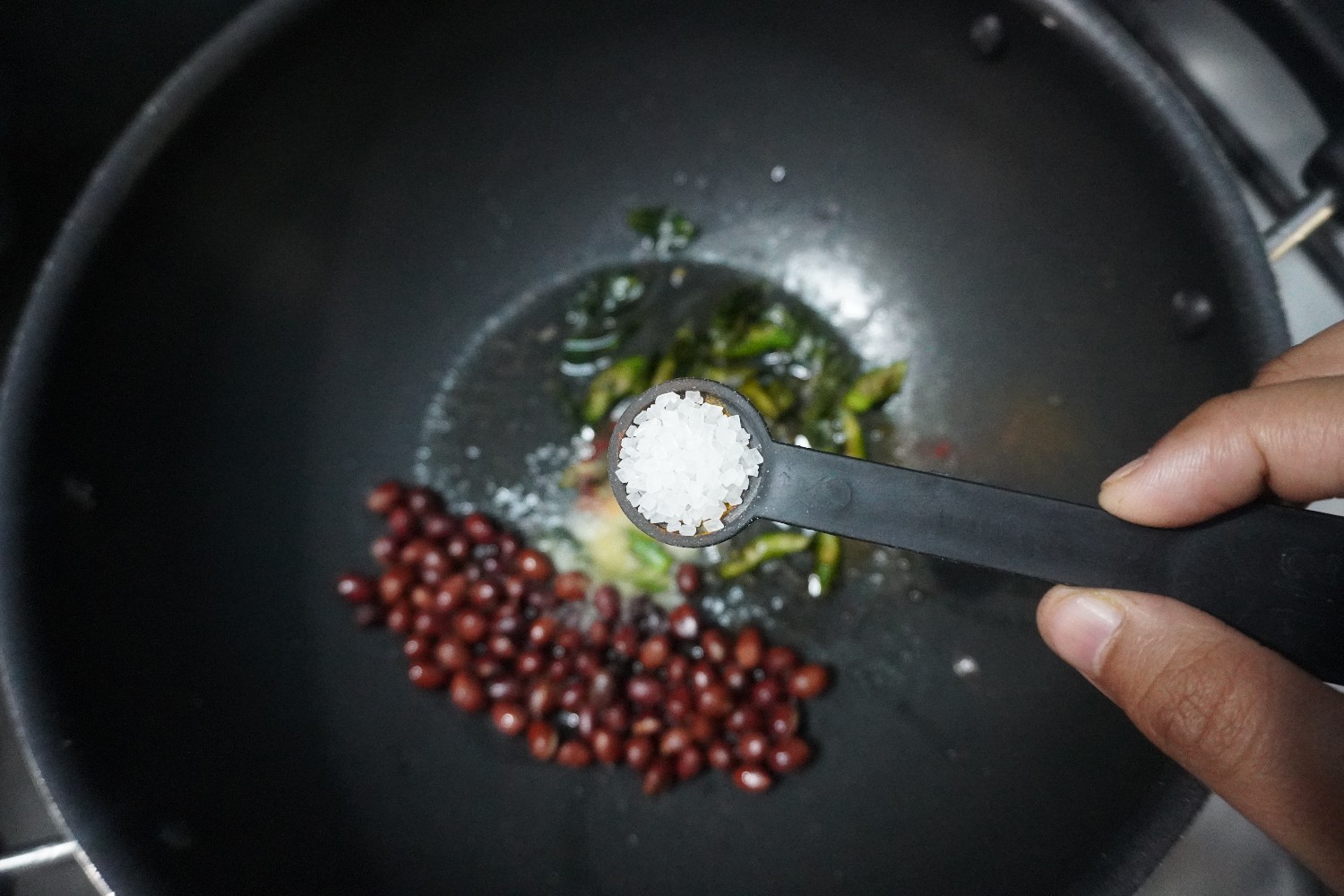 11) Add 1/2 teaspoon of sugar in it.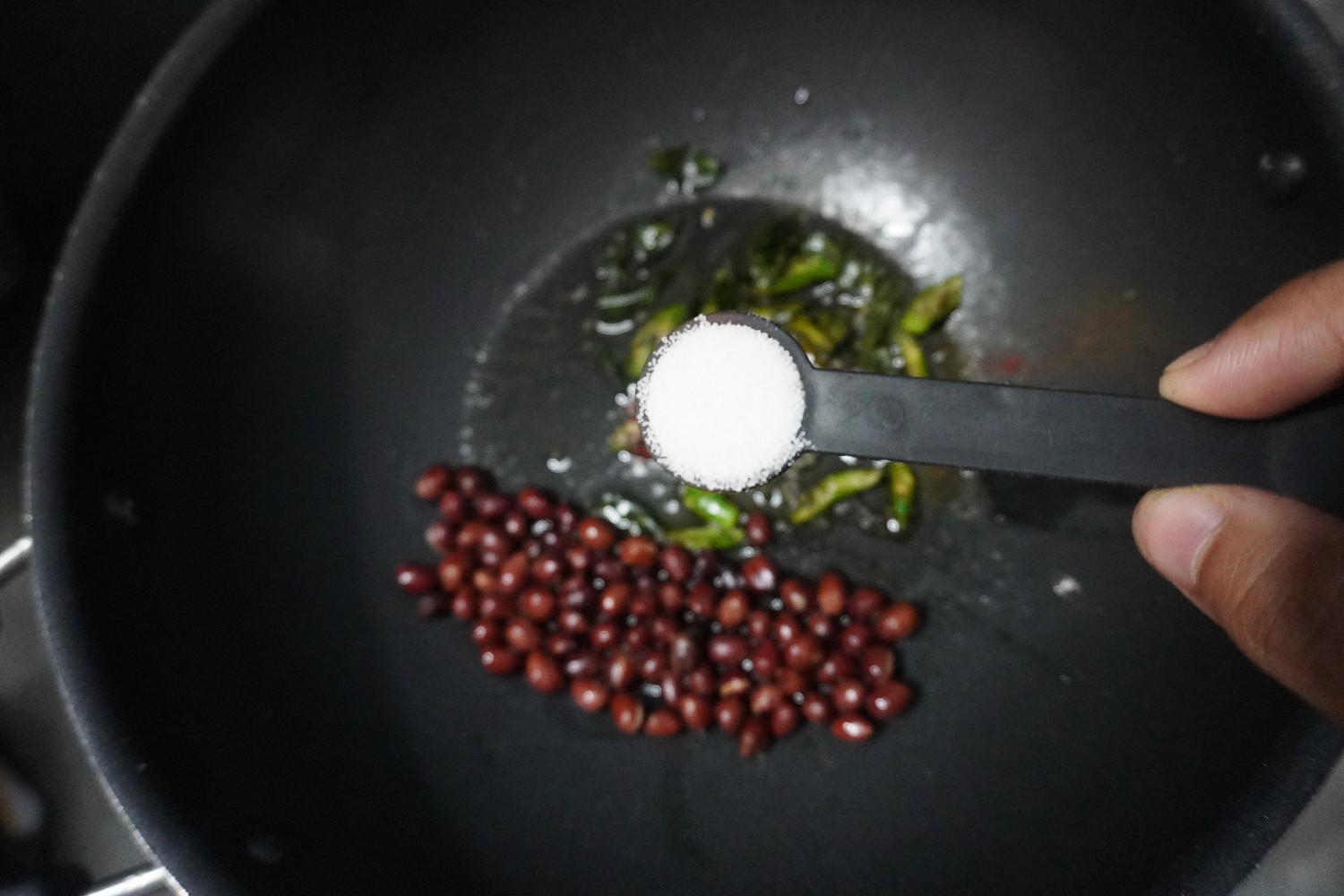 12) Add salt as per taste.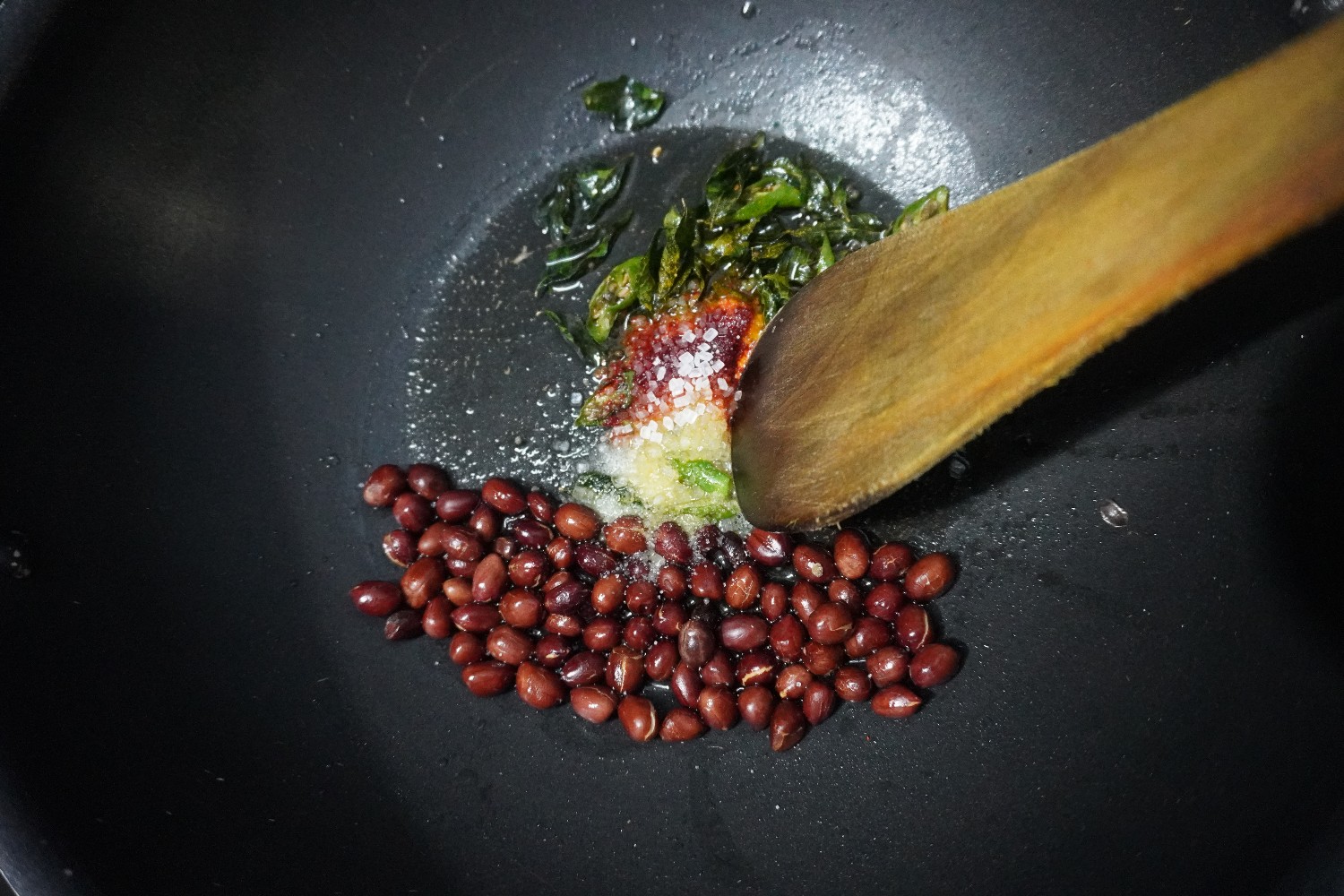 13) Stir them well.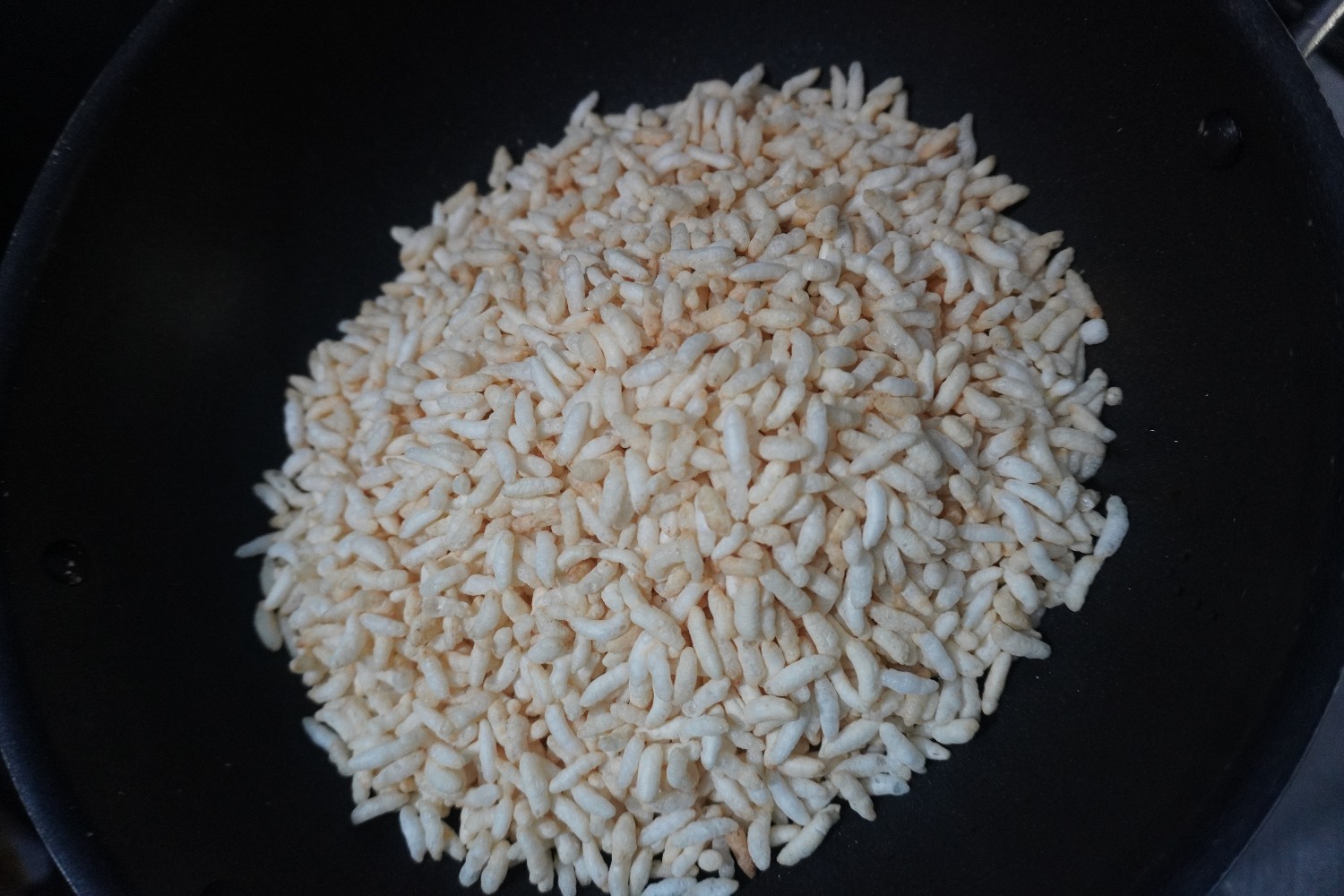 14) Now add 2 cups of puffed rice in it.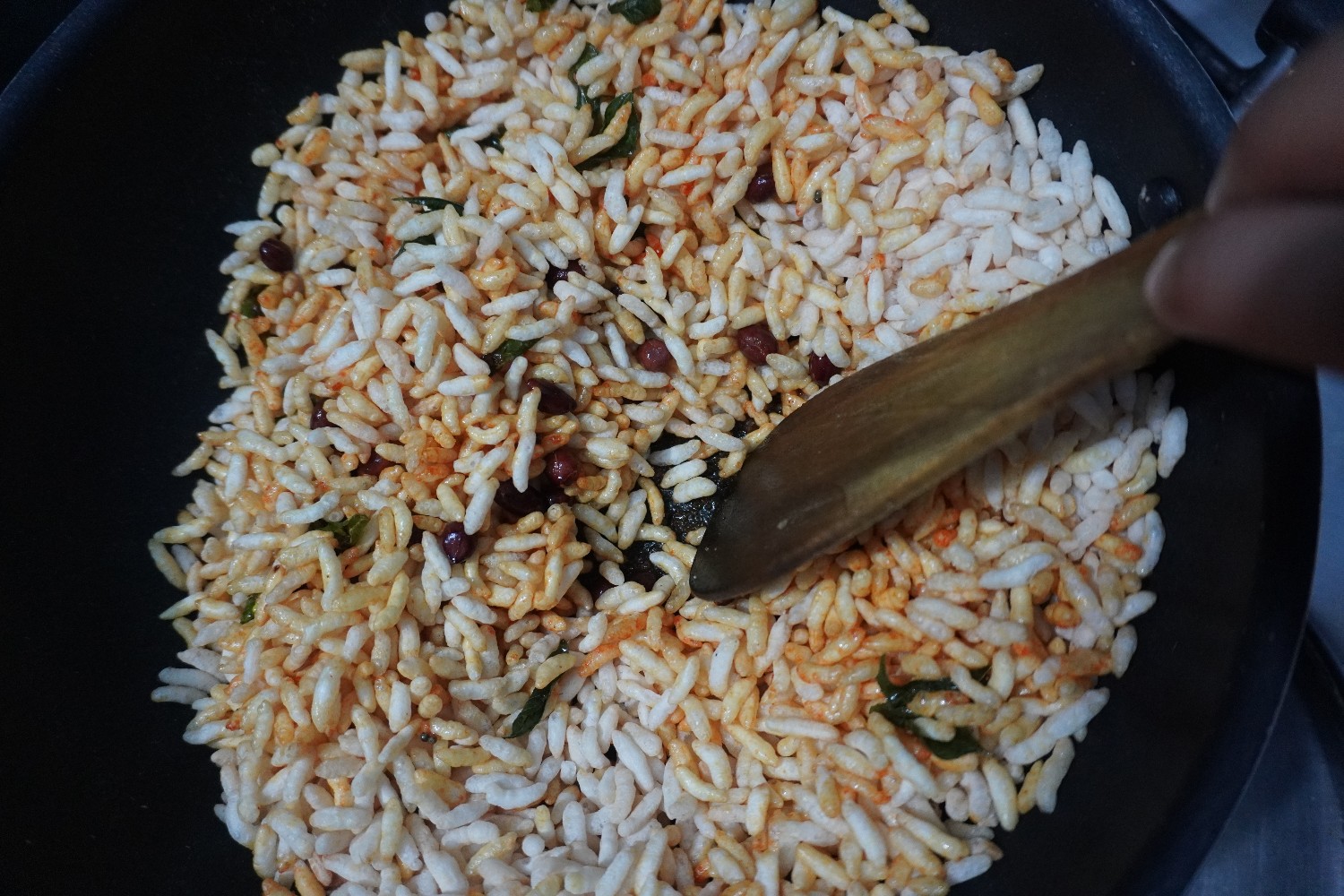 15) Mix them well and cook it on low flame for 2 to 3 minutes.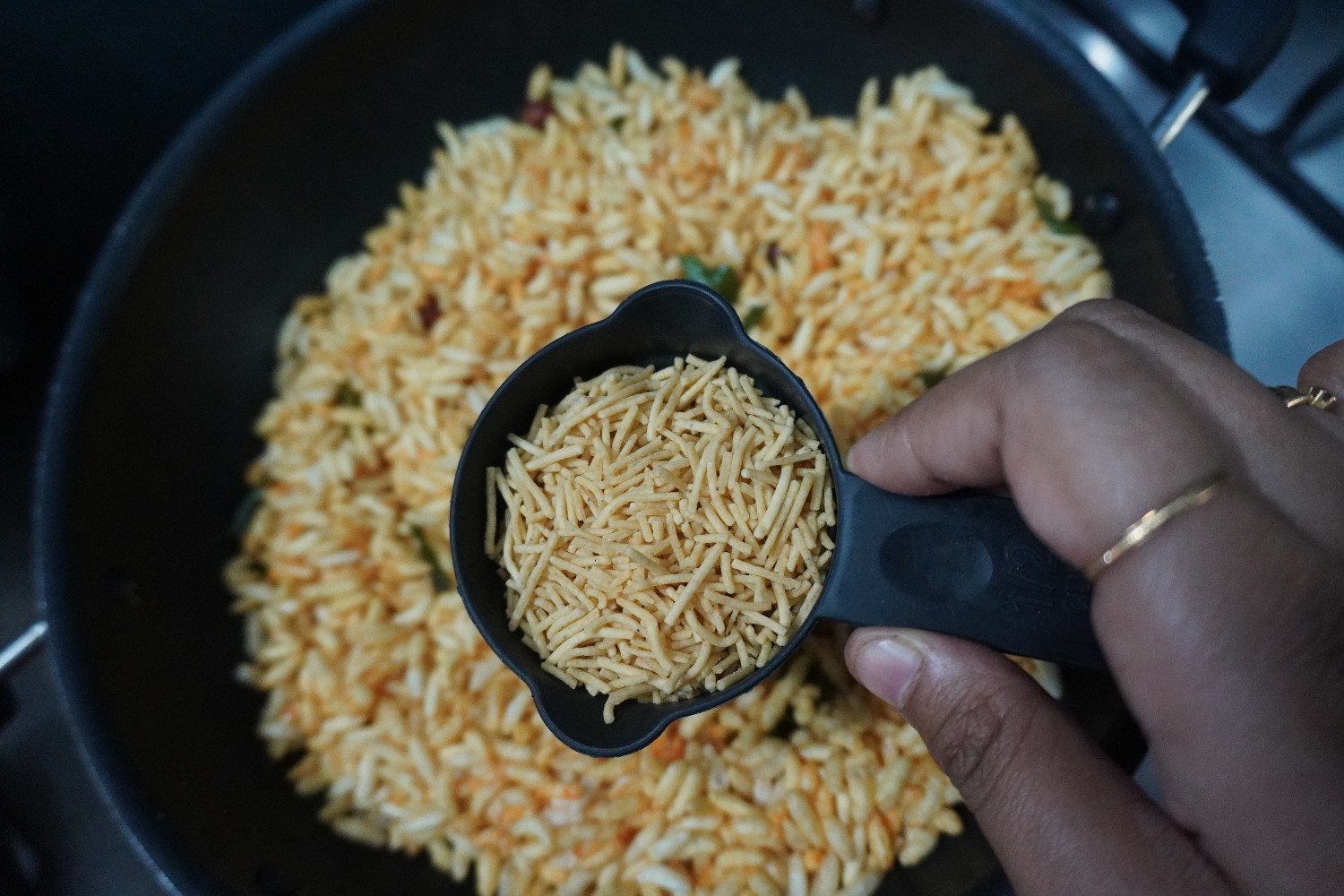 16) Turn off the flame and add 1/2 cup of sev in it.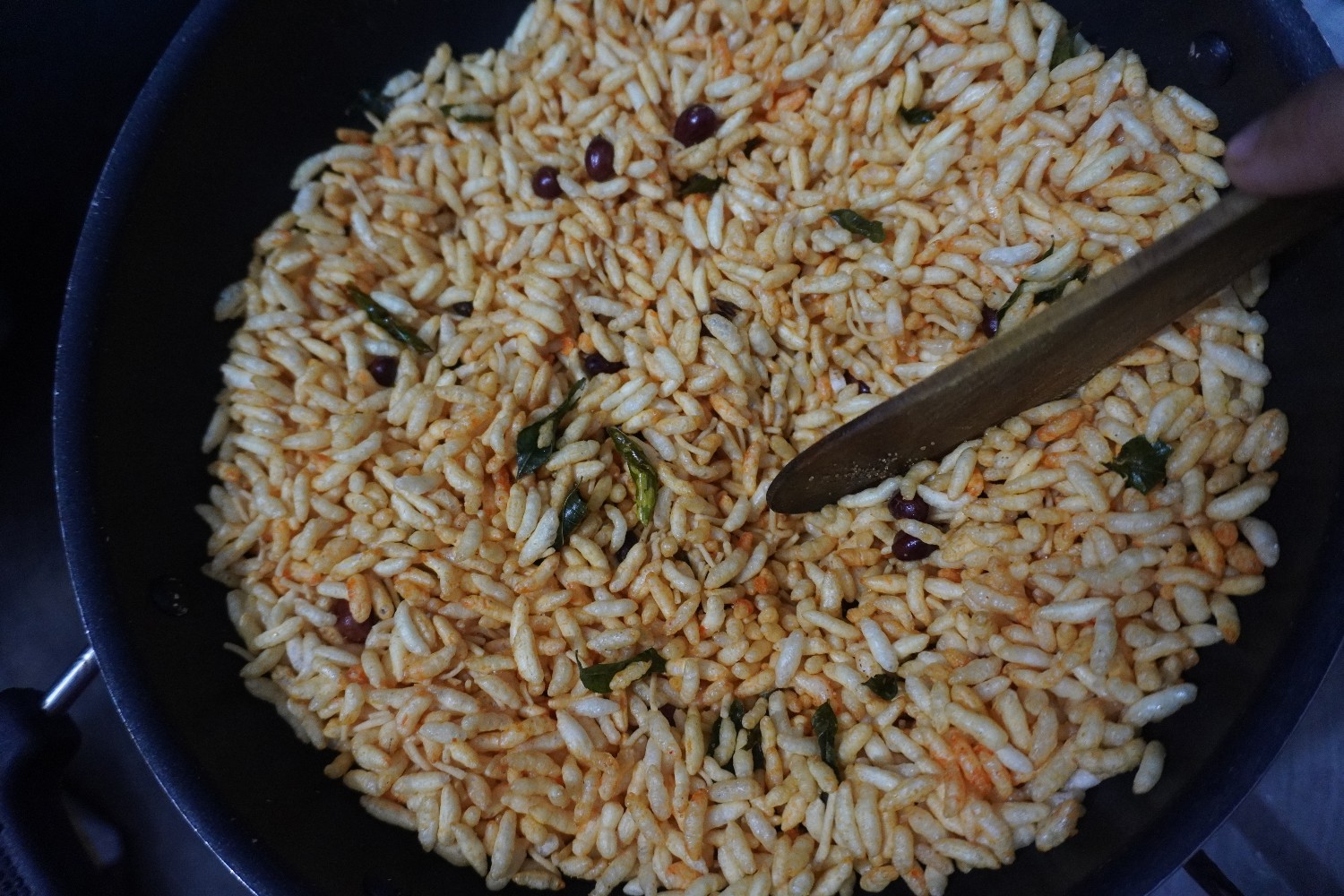 17) Give it a good stir and let it cool down for some time.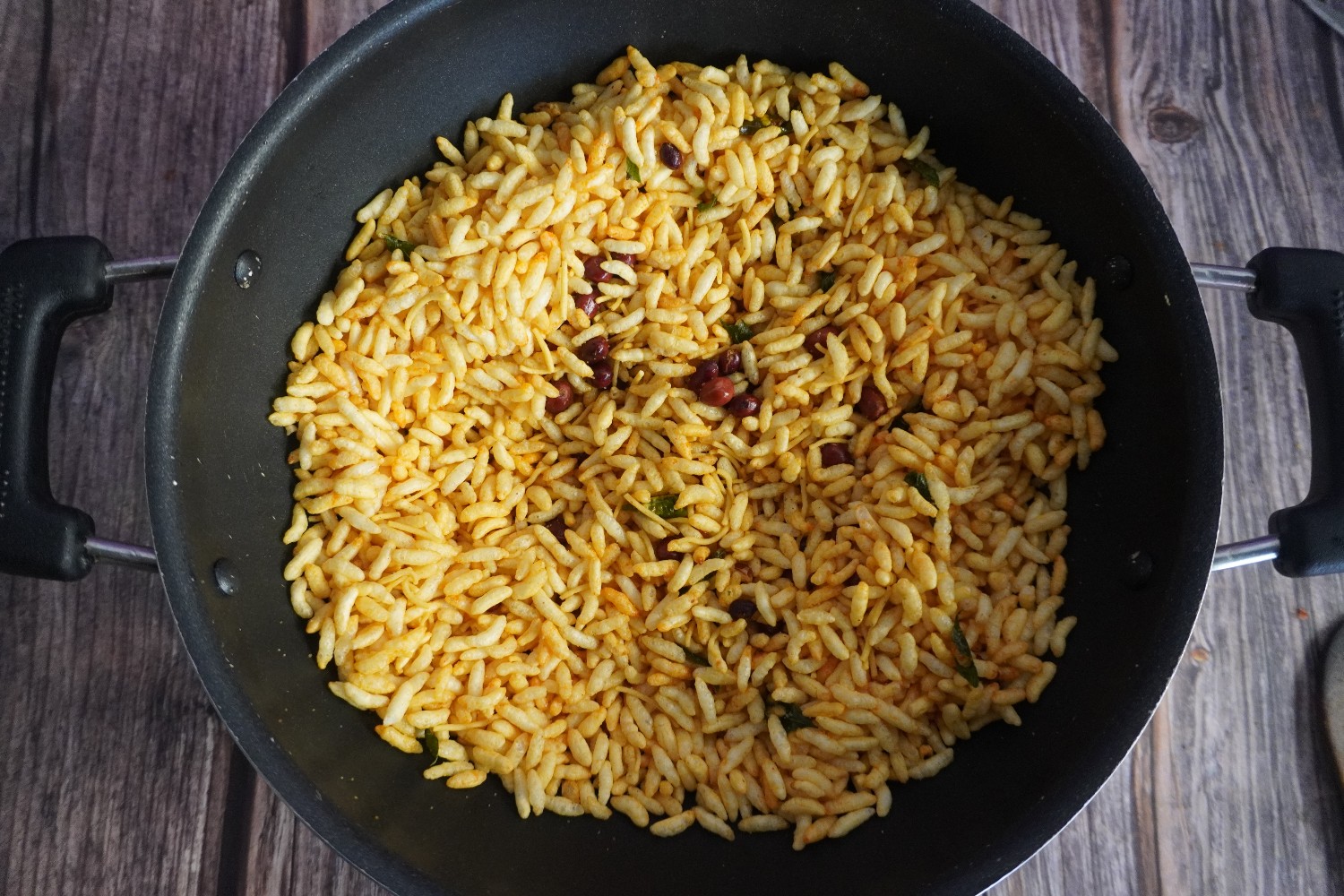 18) Your healthy, delicious and super crisp murmura is ready to be served. You can store it snd enjoy upto 15 to 20 days in an airtight container.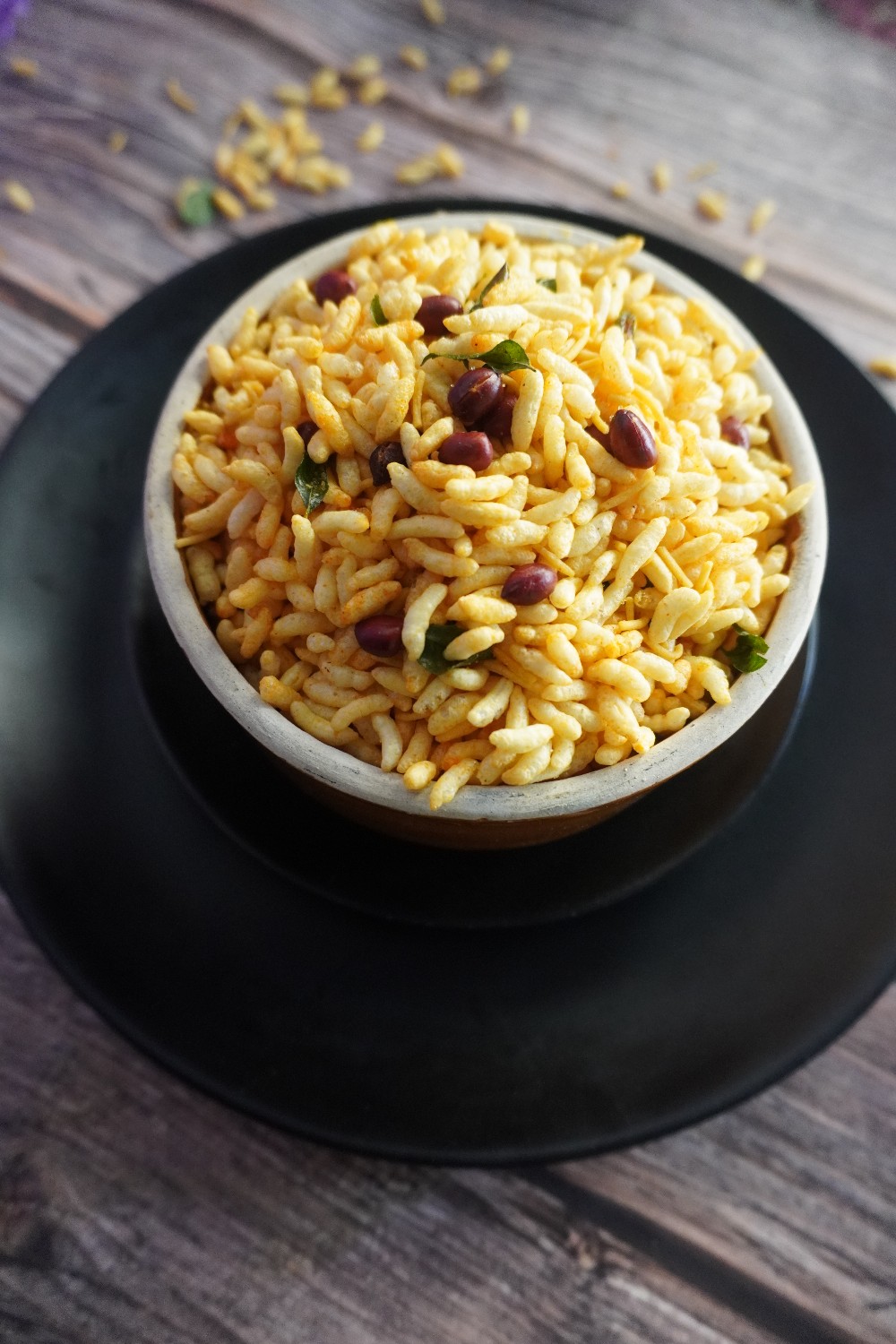 Tips and Tricks

1) Keep the flame at low throughout the process.
2) Make sure the puffed rice is crispy and not soggy.
3) You can add other spices or tastemaker of your choice.
4) Turn off the flame before adding sev.
5) Roast the peanuts for 3 to 4 minutes.
6)Cool down the murmura before storing it.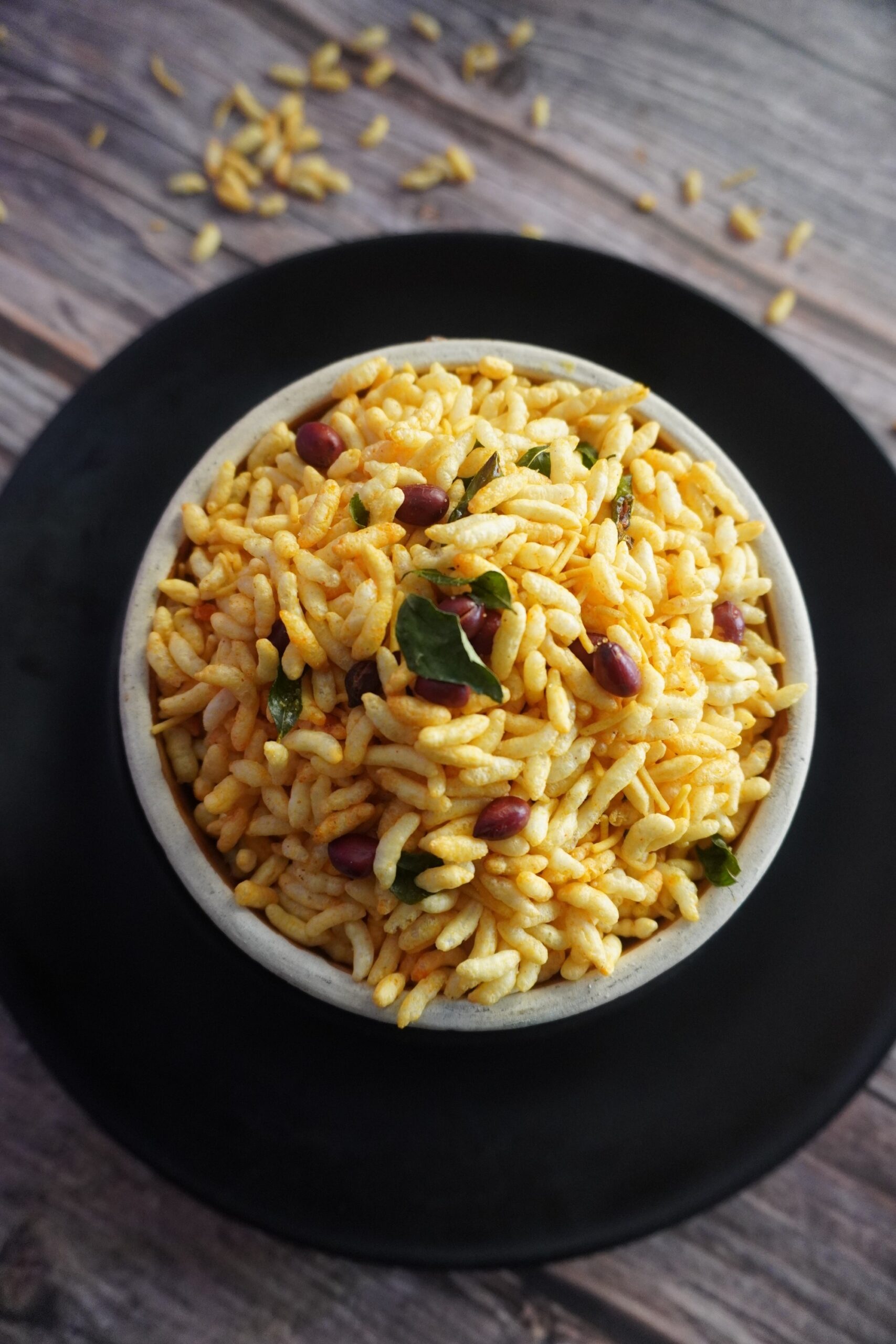 Healthier version

1) Use mustard oil instead of refined oil.
2) You can avoid using chillies, if you are making it for kids or are allergic to it.