Makhane ki kheer is a healthy, yummy and creamy pudding recipe made with lotus seeds or makhana. This recipe is usually made during the festive season specially during fasting. This Navratri special recipe is a super yummy way satisfy your hunger and cravings during the fasting days. This recipe is made with healthy ingredients like milk, lotus seeds and dry fruits and packed up with energy and nutrients. This kheer turns out to be super creamy and delicious and can be made within few minutes.
Introduction
This recipe is made by firstly roasting the makhana in desi ghee and then blending half makhana along with nutsand cardamom. The other half cup is kept aside for later. Now milk is brought to boiling point and then makhana powder and makhana is added in it along with chopped nuts and sugar and cooked well on low flame until it turns thick and creamy. This recipe is loved by everyone and can be enjoyed whenever you want. It turns out to be super yummy and can be made instantly without efforts. So go ahead and give this recipe a try and please don't forget to share your reviews in the comments section below⬇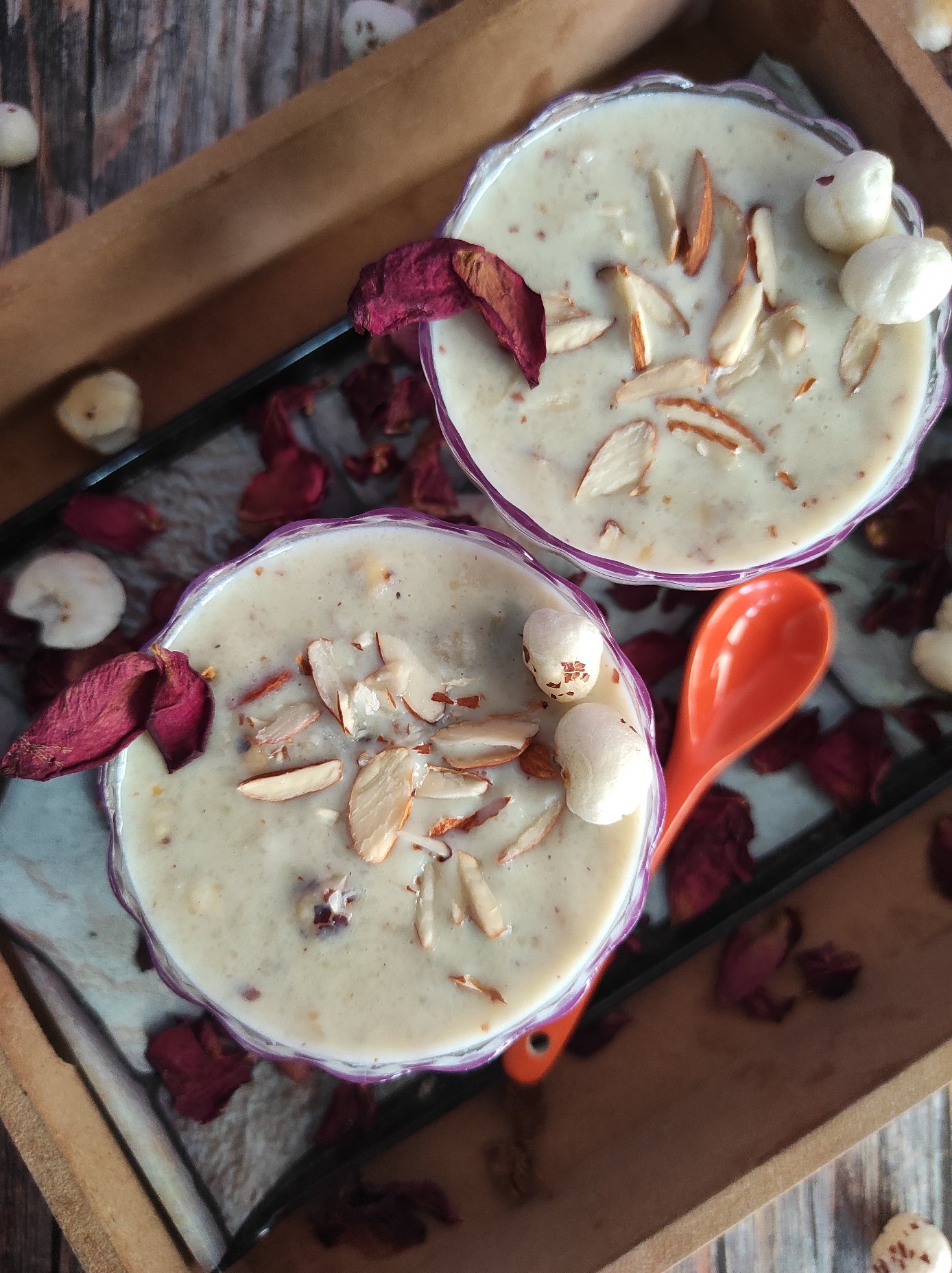 Ingredients

Makhana (Lotus seeds)- 1 cup
Milk- 2 cups
Sugar-1/2 cup
Cashew nuts- 10 to 12 nuts
Almonds- 15 to 20 nuts
Raisins- 15 to 20
Cardamom- 2 pods
Desi ghee- 2 tablespoon
Step by step recipe with images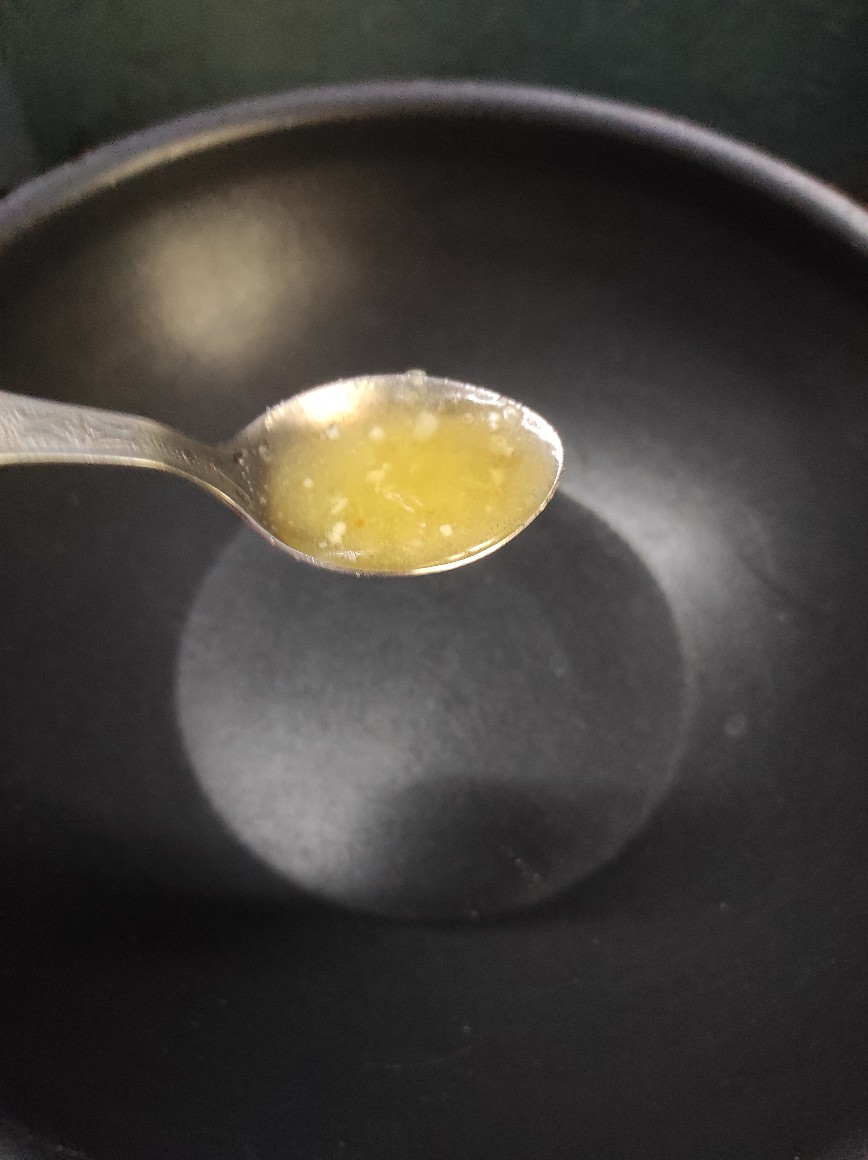 1) Firstly heat a pan with 2 tablespoon desi ghee.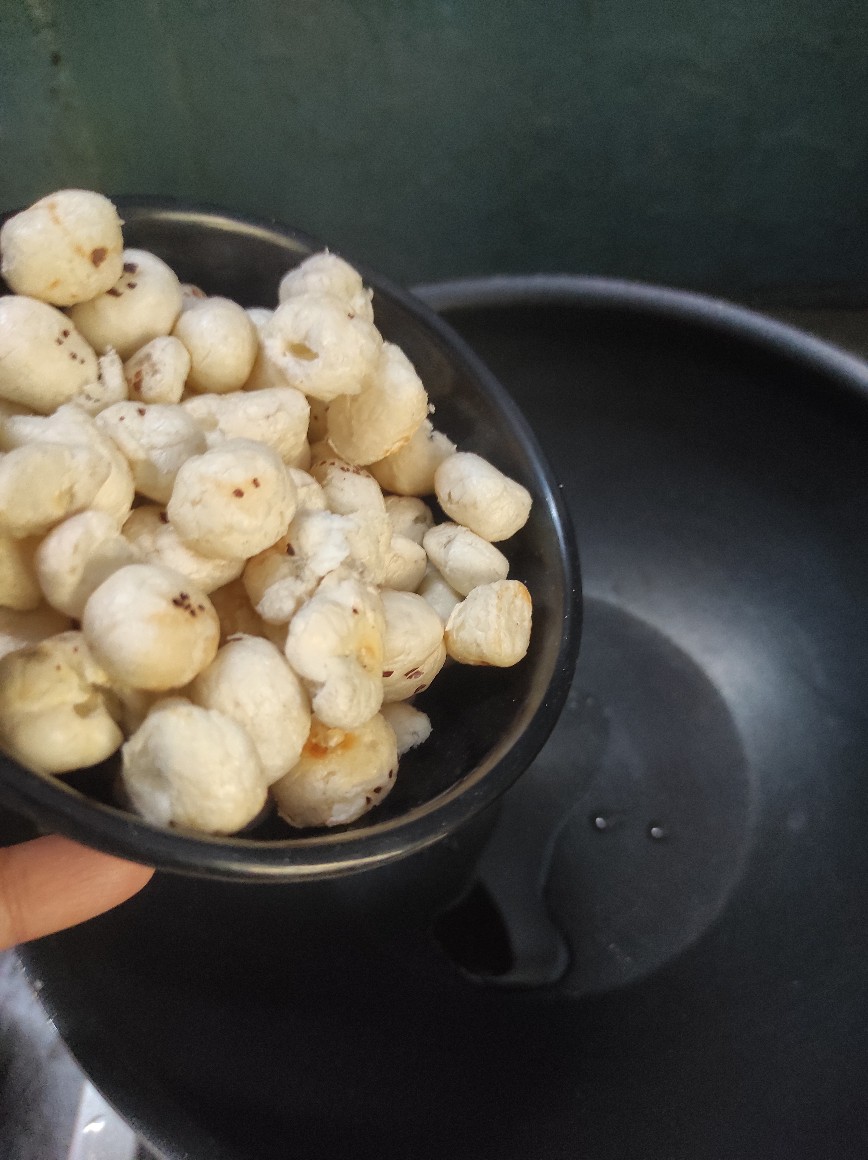 2) Add 1 cup makhana (lotus seeds) in it.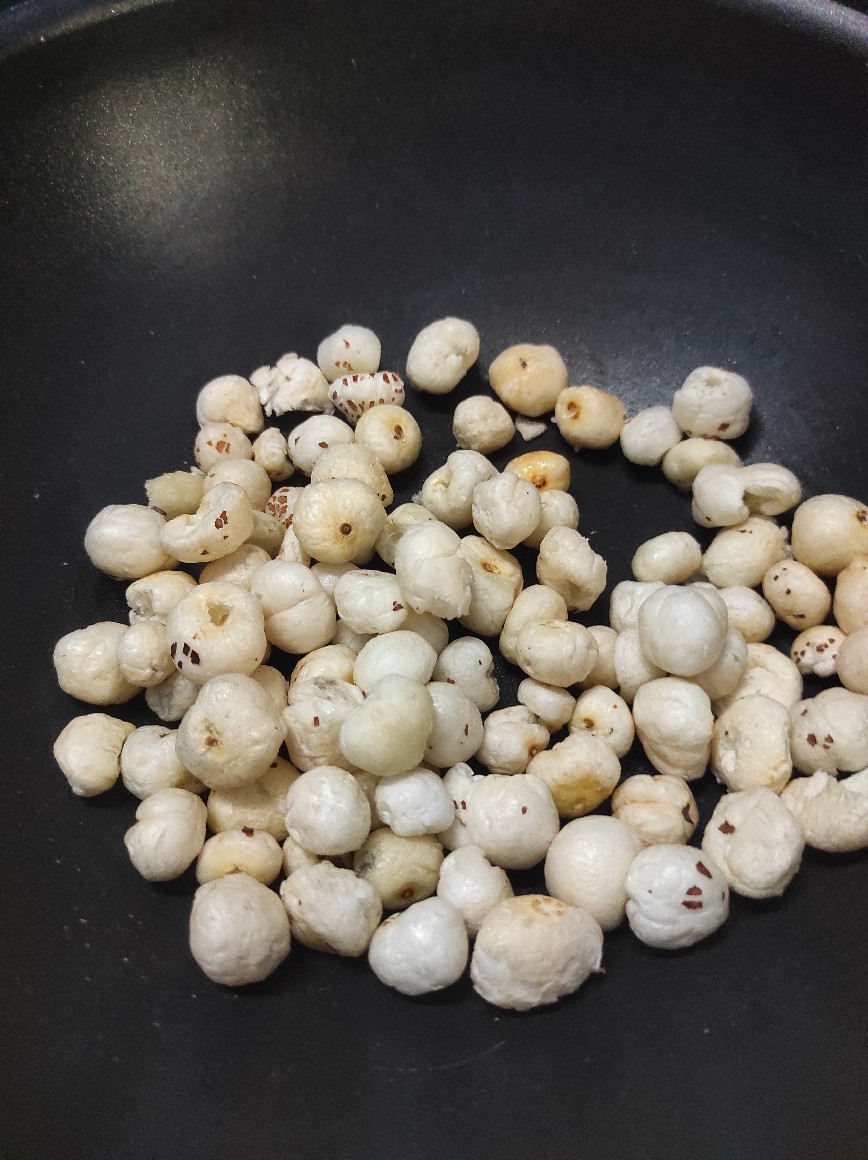 3) Saute it well for 2 minutes on low flame until it turns crunchy.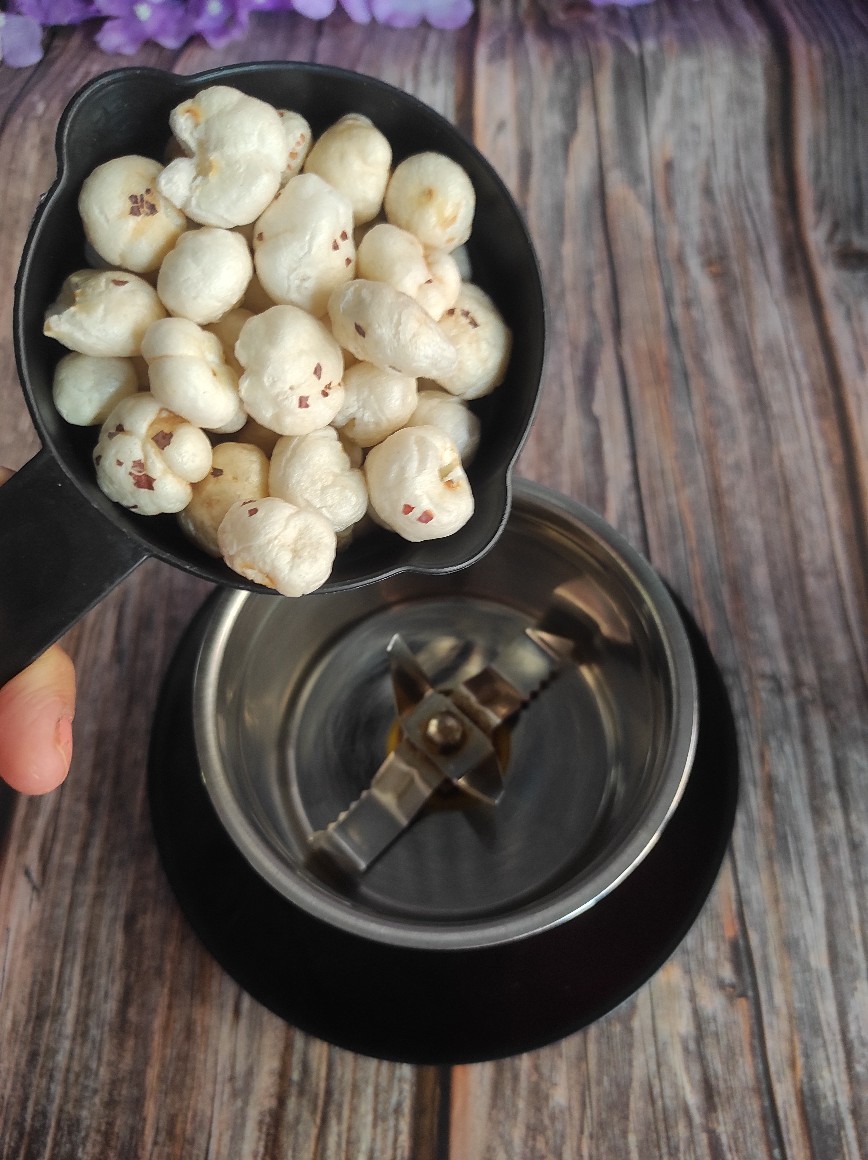 4) Now transfer half makhana in a mixer jar.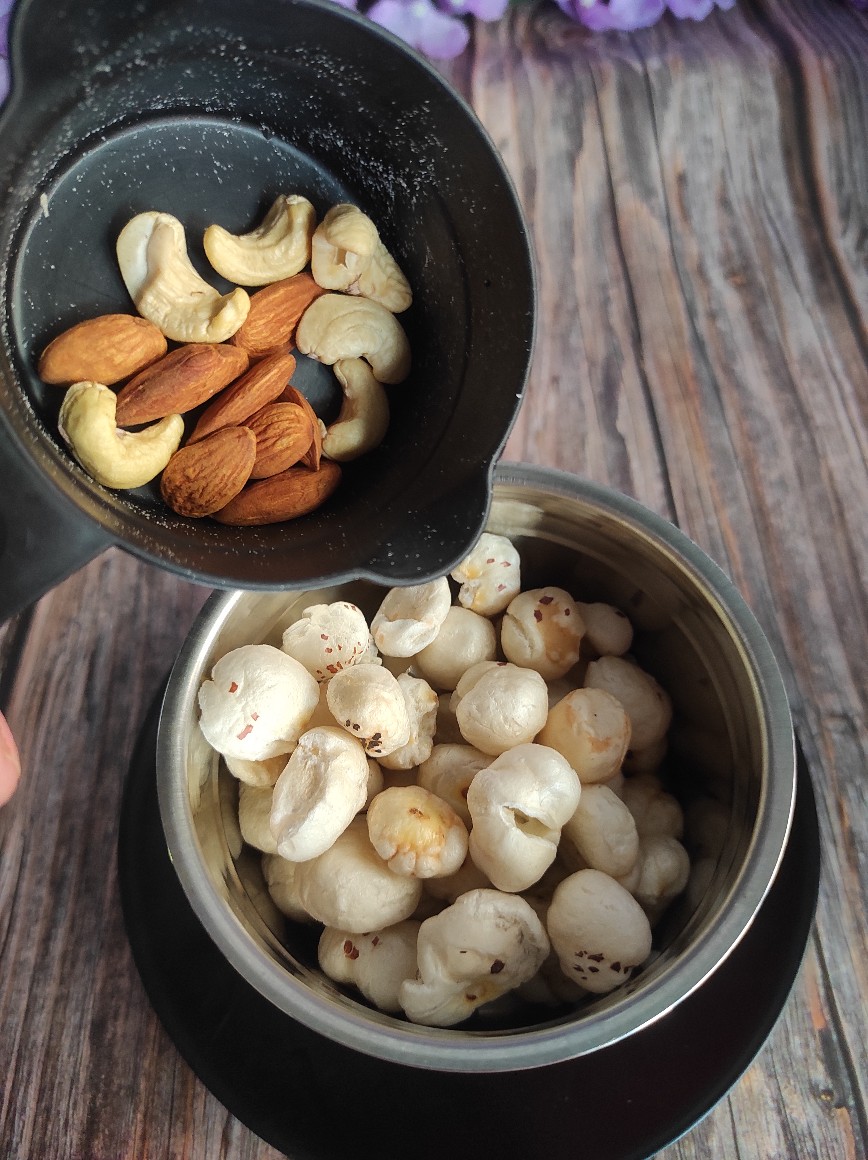 5) Add 5 to 10 almonds and cashew nuts in it.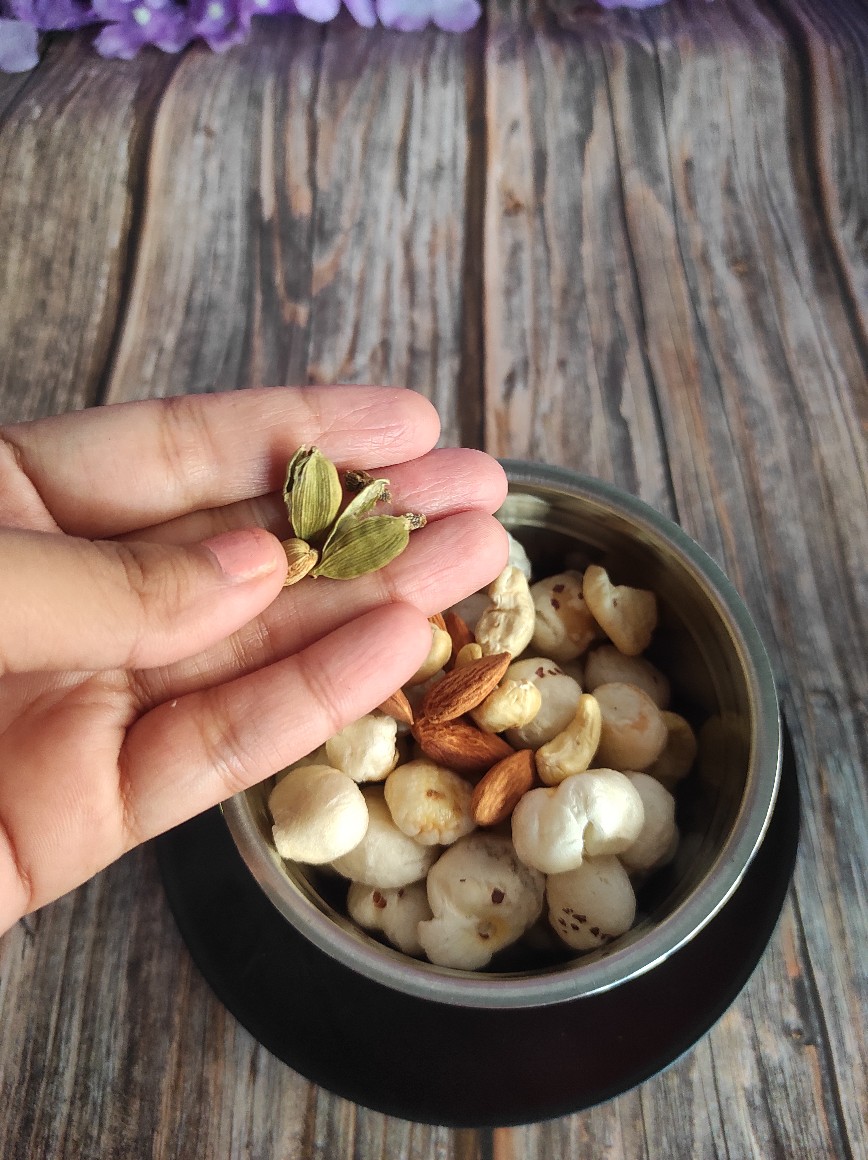 6) Add 2 pods of cardamoms in it.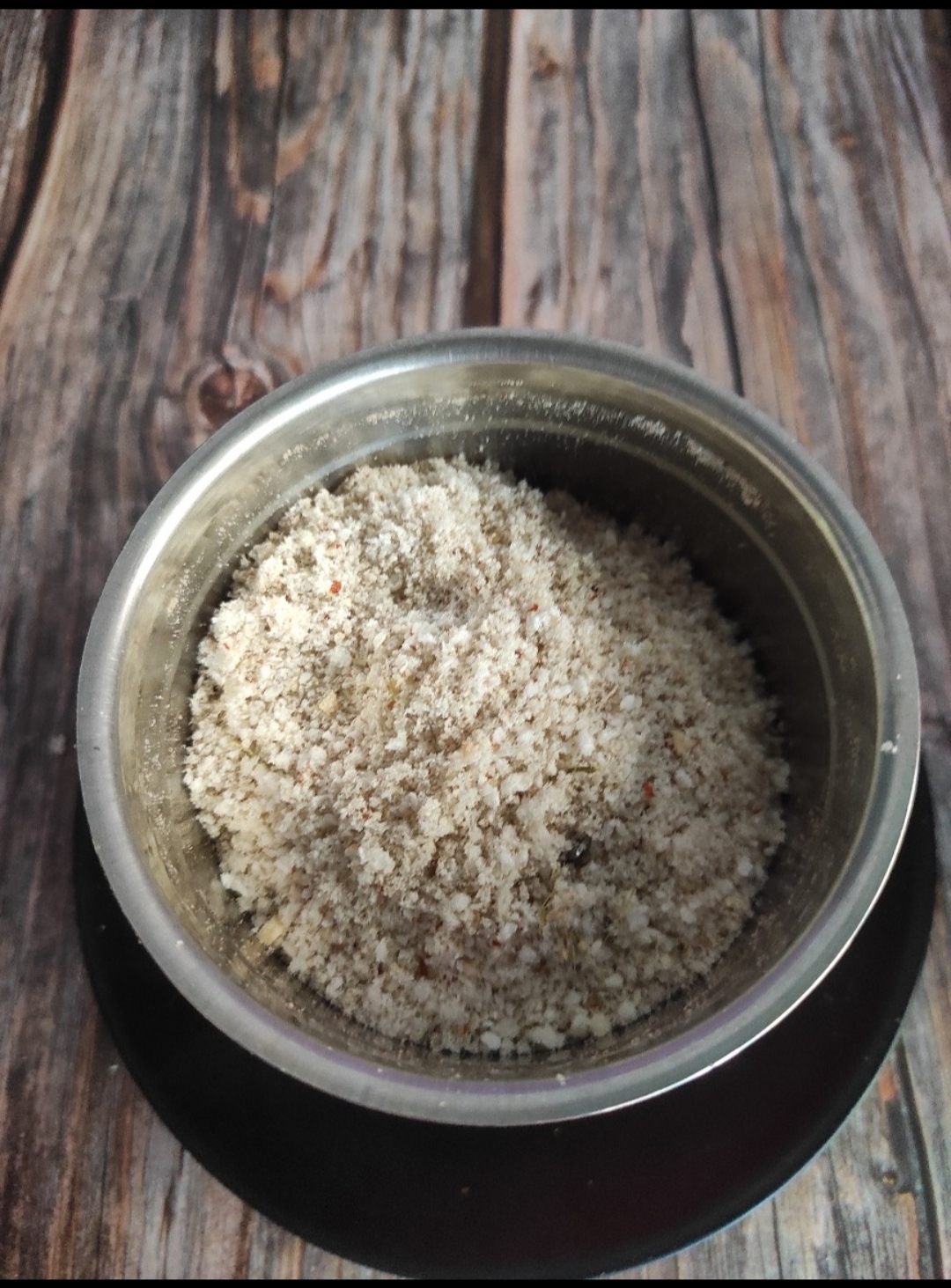 7) Blend it coarsely.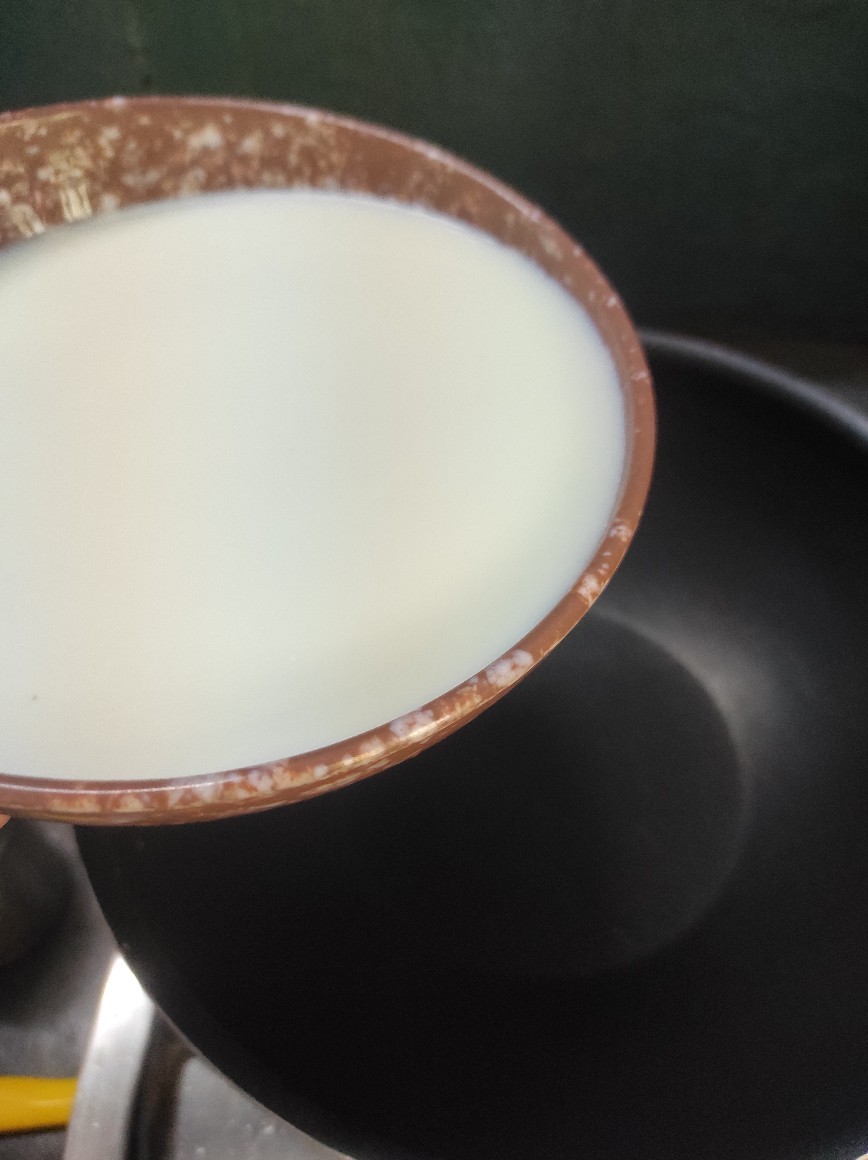 8) Now heat a thick bottomed pan with 2 and half cups of milk.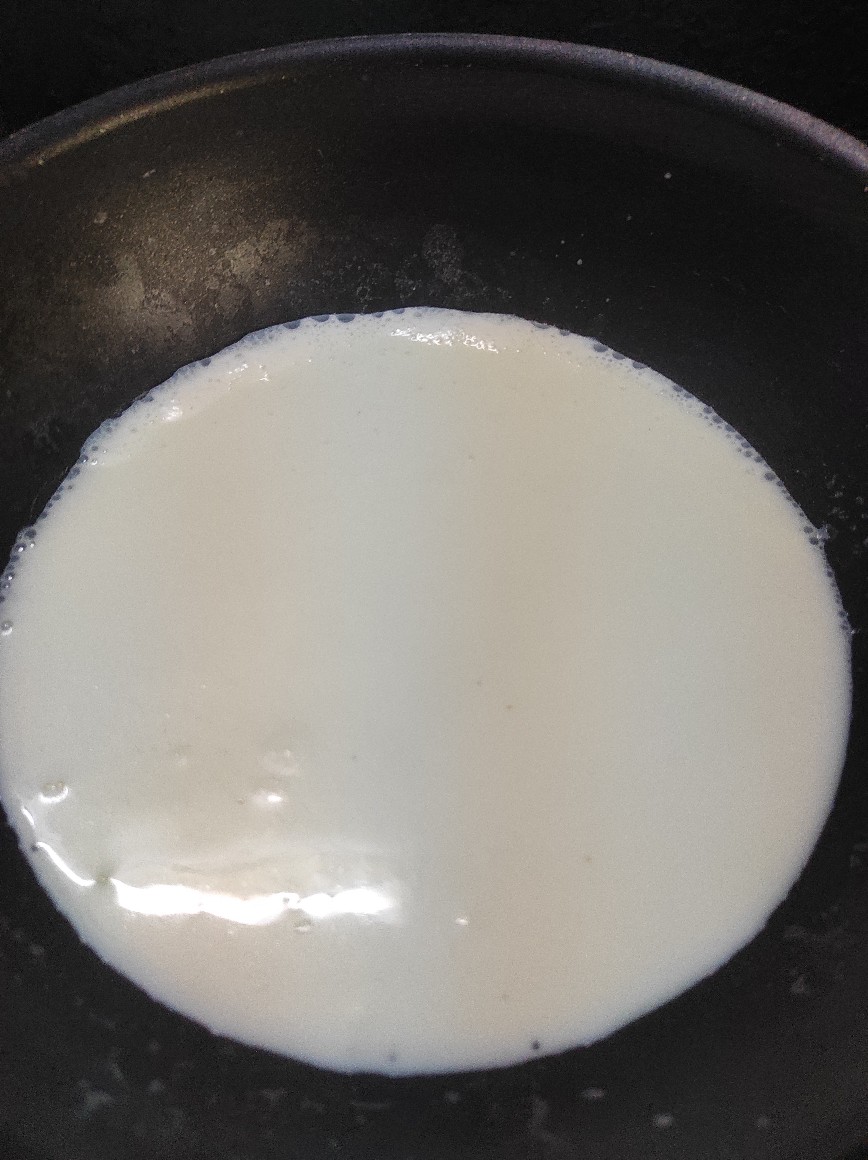 9) Turn it on medium flame and boil it for 4 to 5 minutes.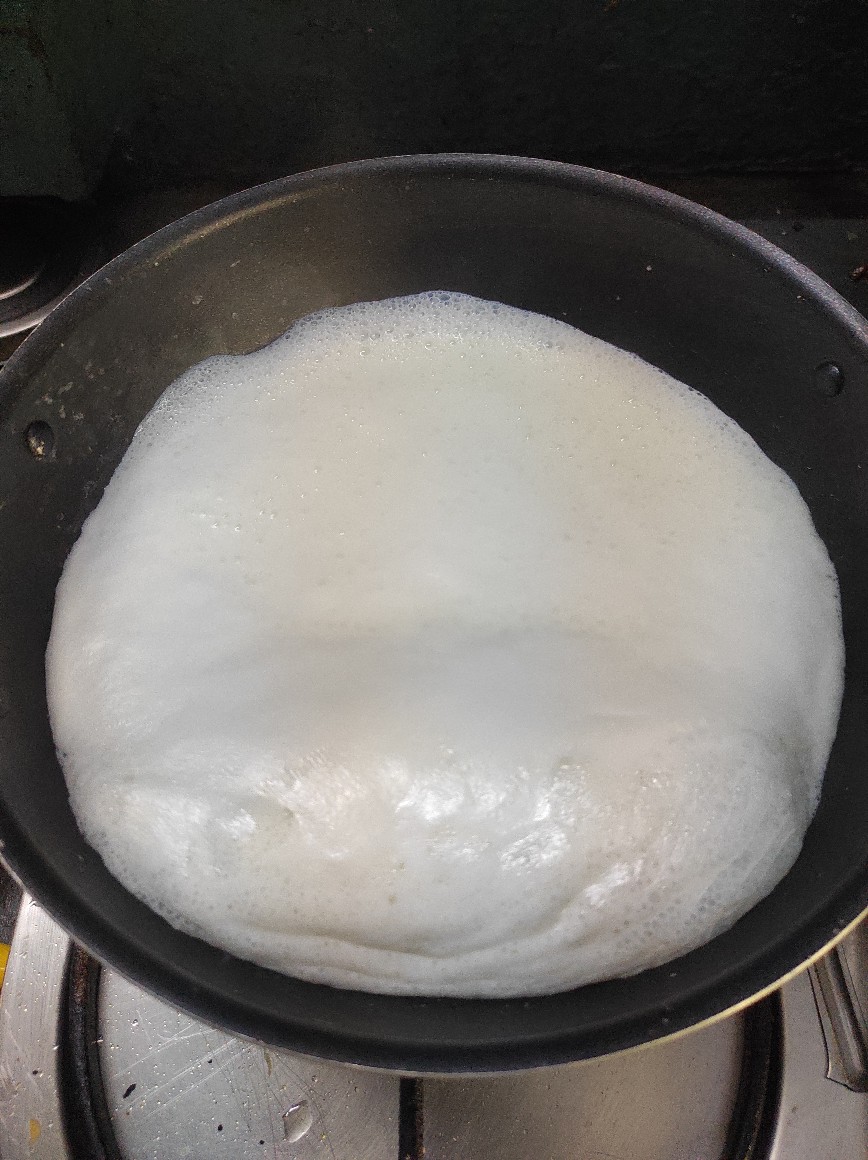 9) Once it starts boiling, turn the flame to low.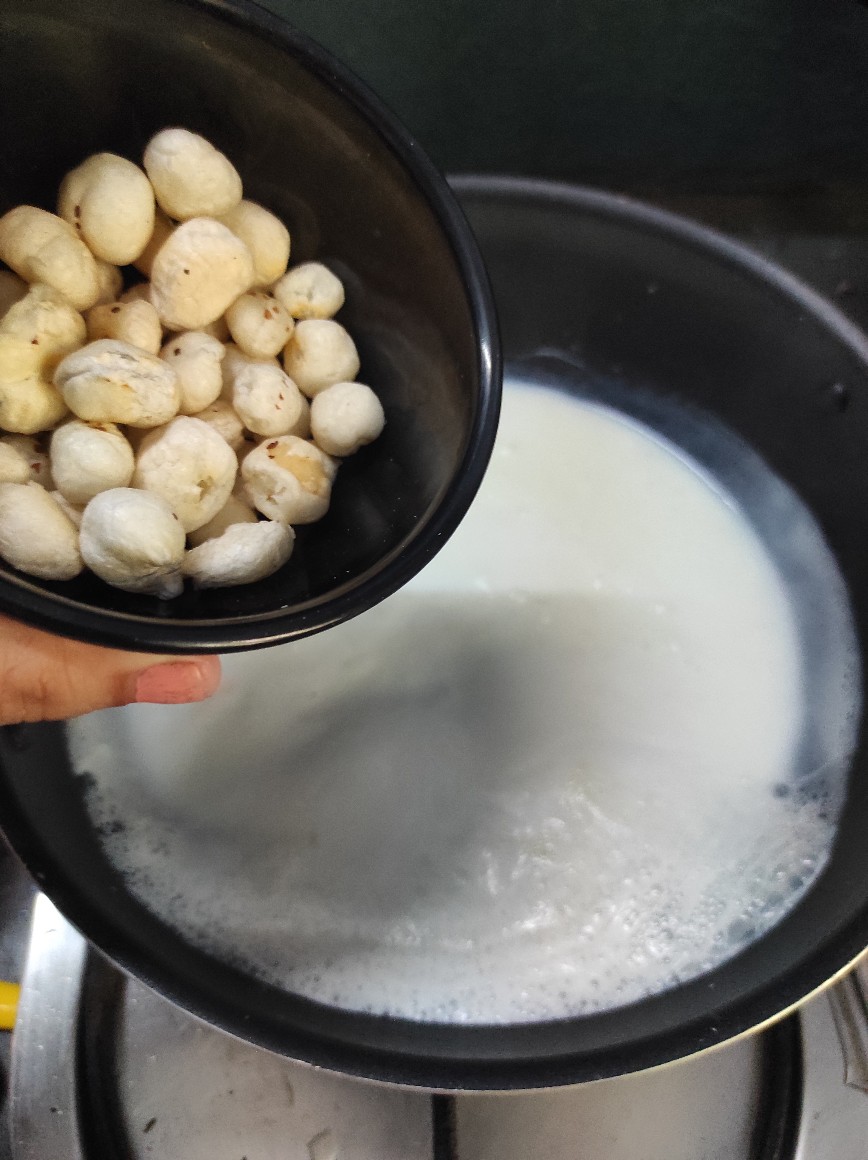 10) Now add the remaining half cup of makhana in it.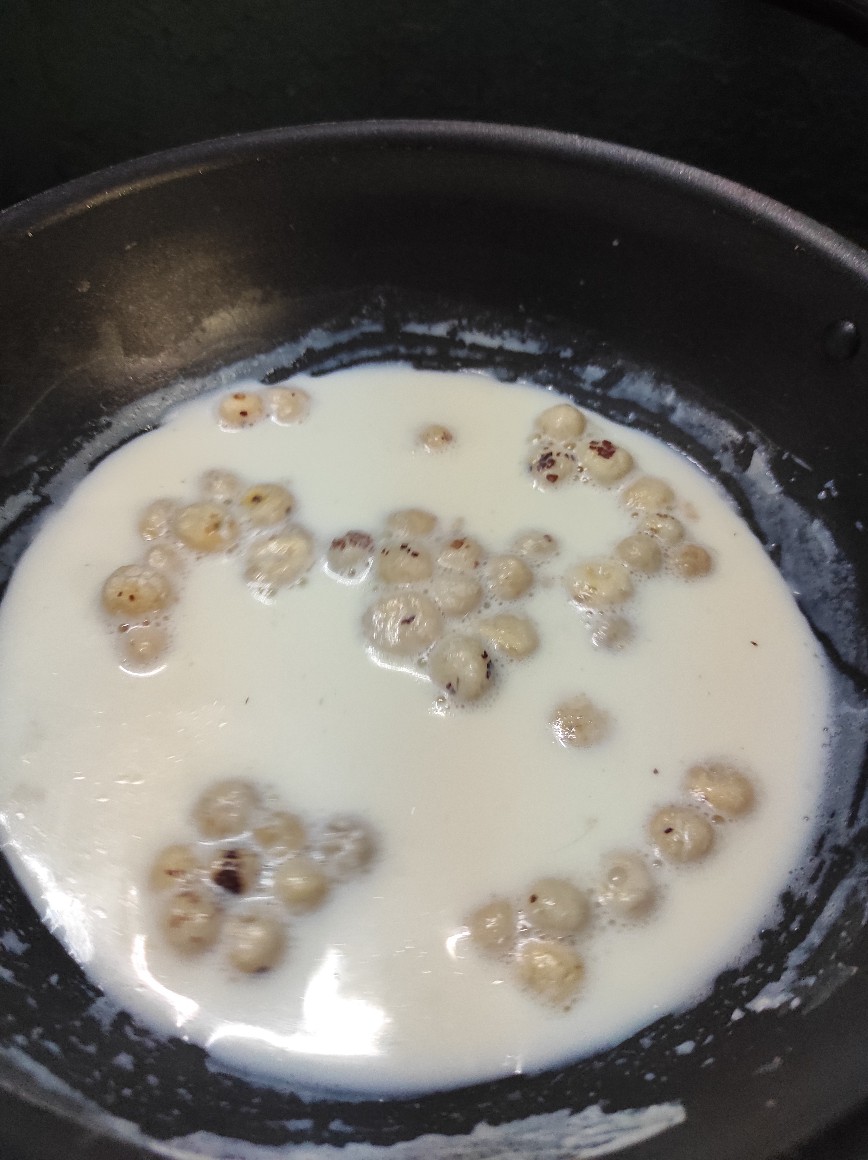 11) Cook it for 2 to 3 minutes.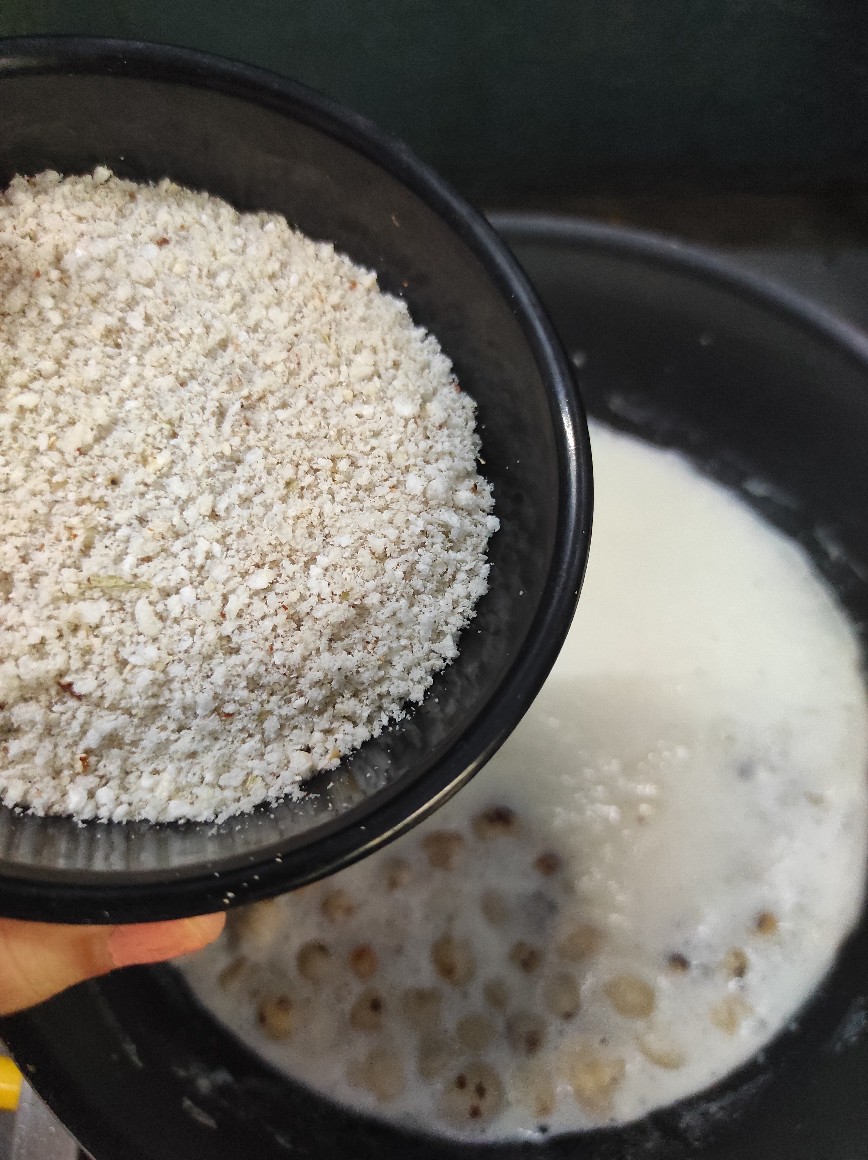 12) Now add the blended mixture in it.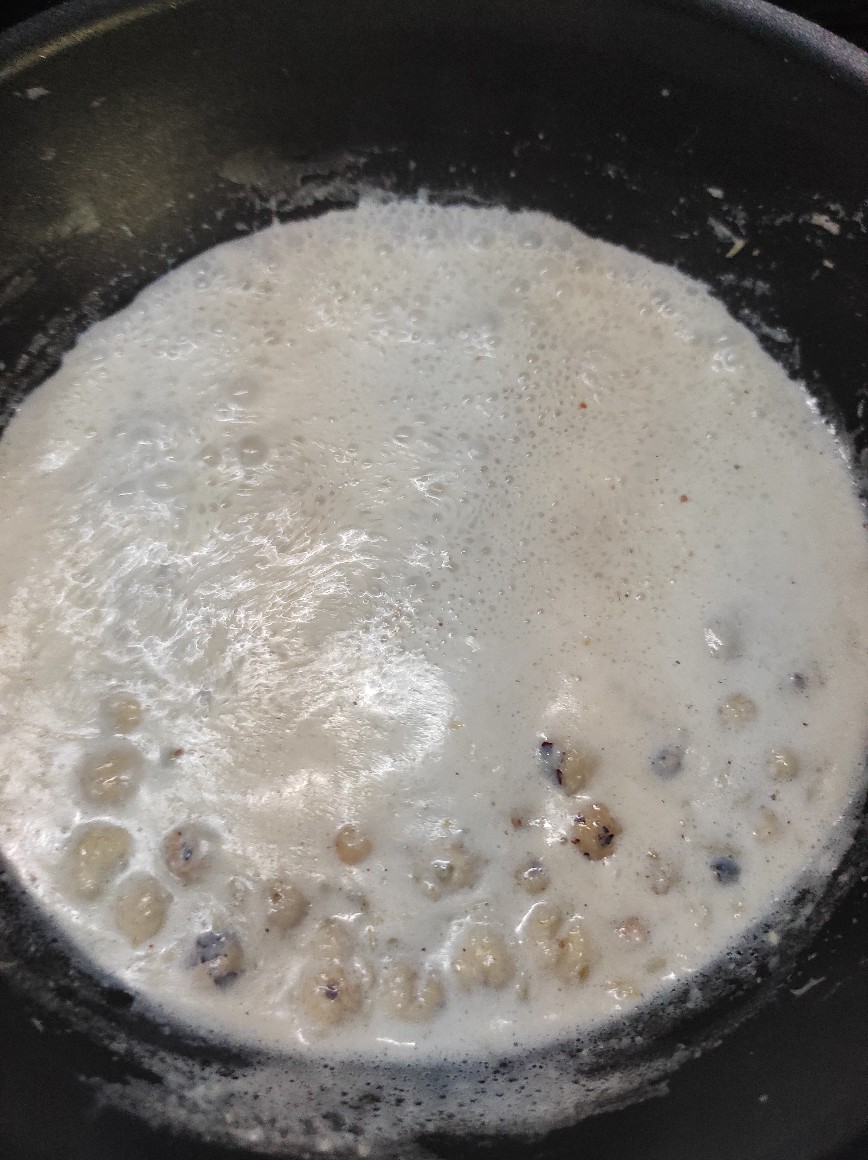 13) Stir and cook it for 2 to 3 minutes.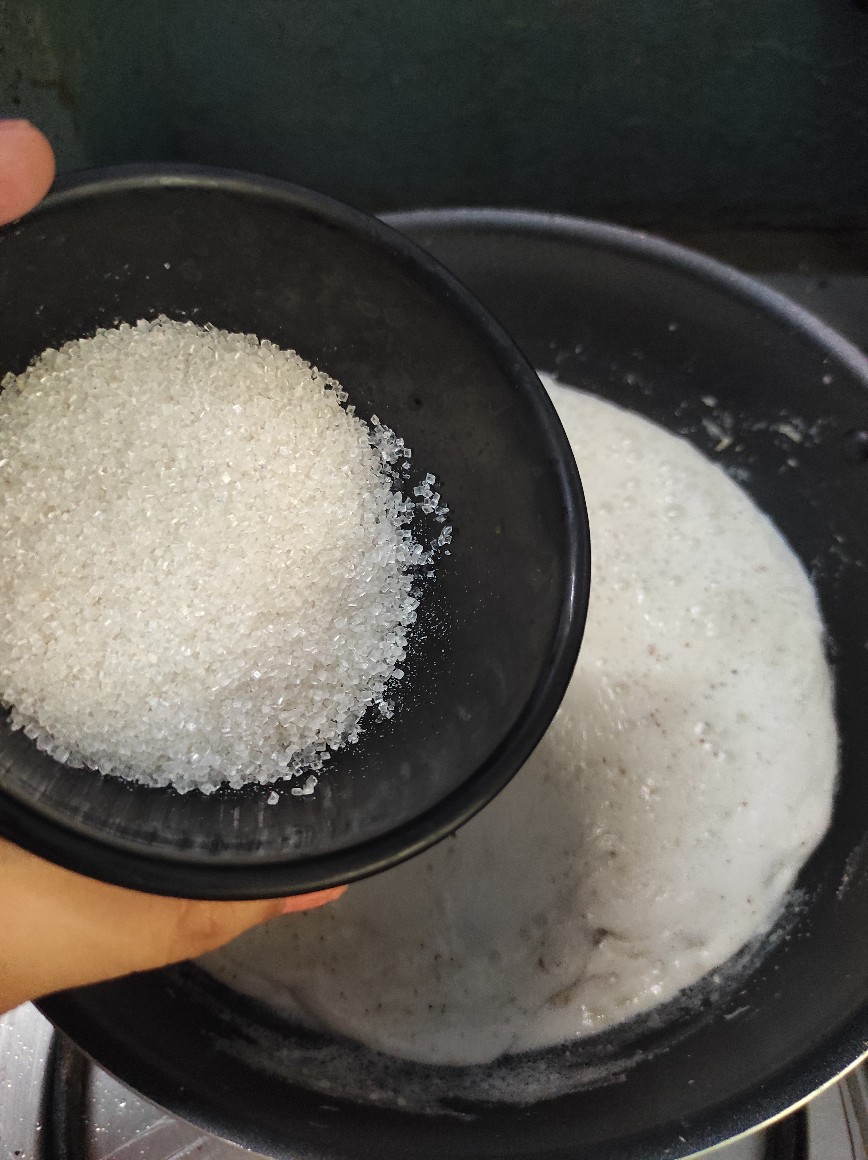 14) Now add 1/2 cup of sugar in it. You can alter it as per taste.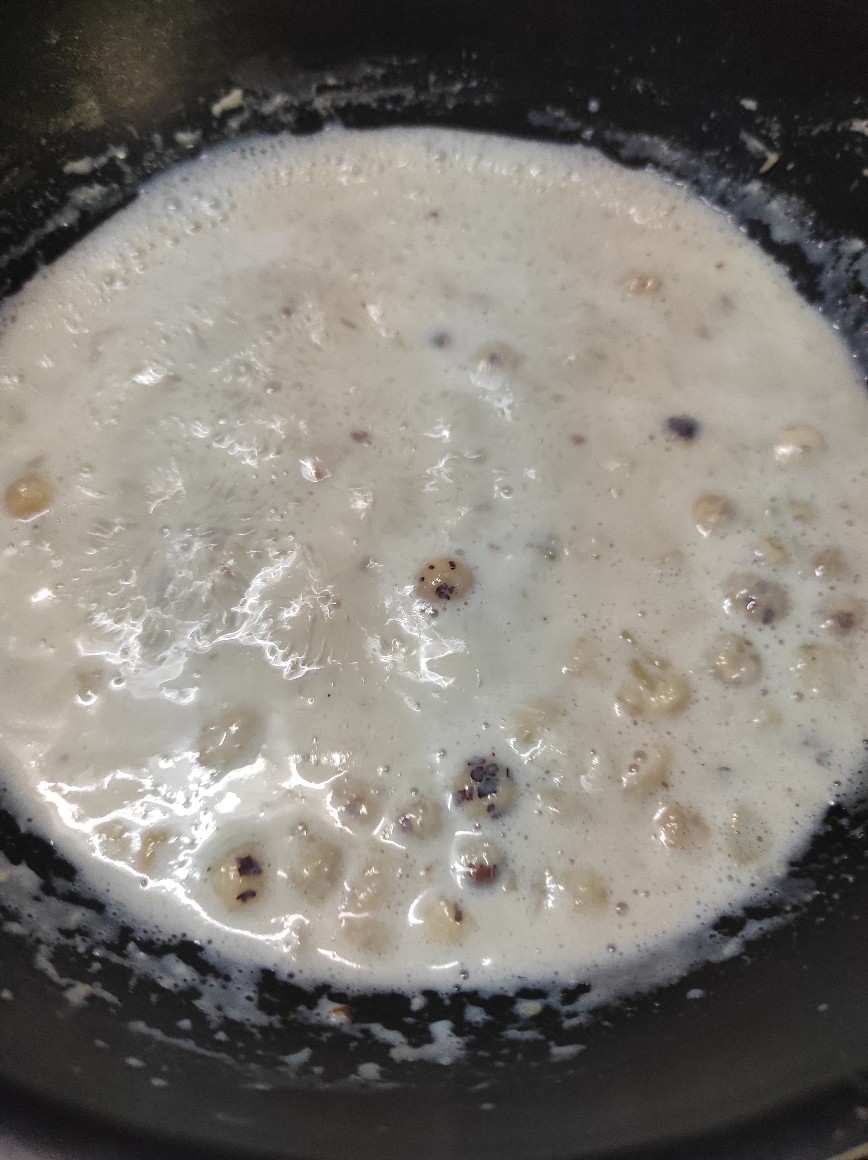 15) Stir and cook for 2 to 3 minutes on low flame until sugar dissolves.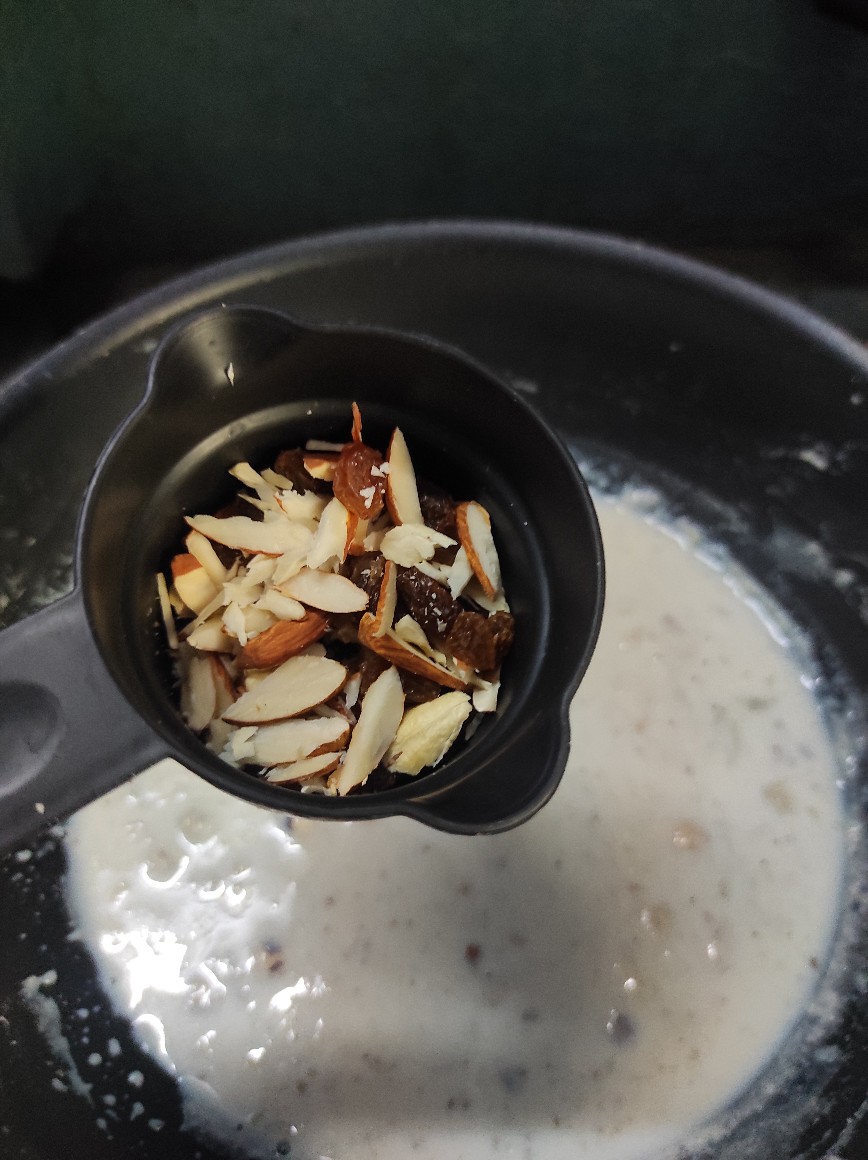 16) Finally add 1/2 cup of chopped nuts and raisins in it.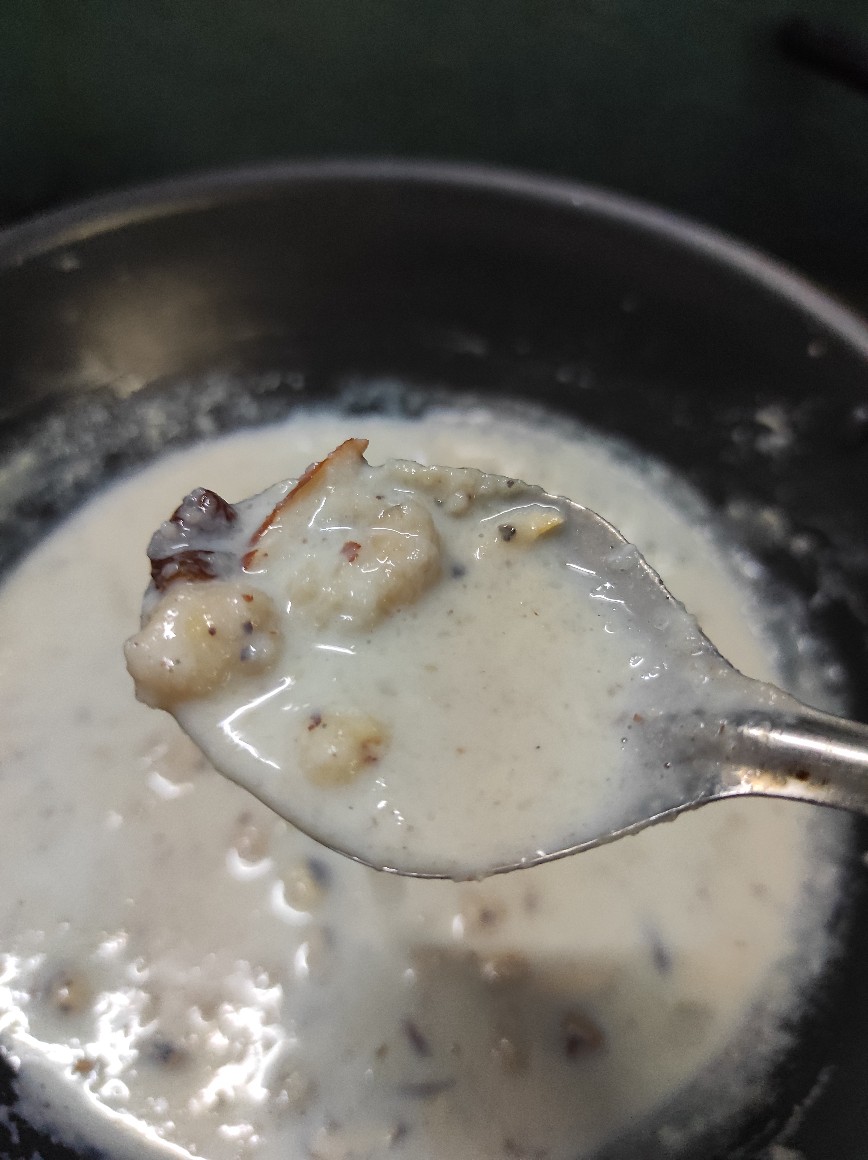 17) Once it turns thick and creamy, turn off the flame. Your yummy and creamy makhane k kheer is ready.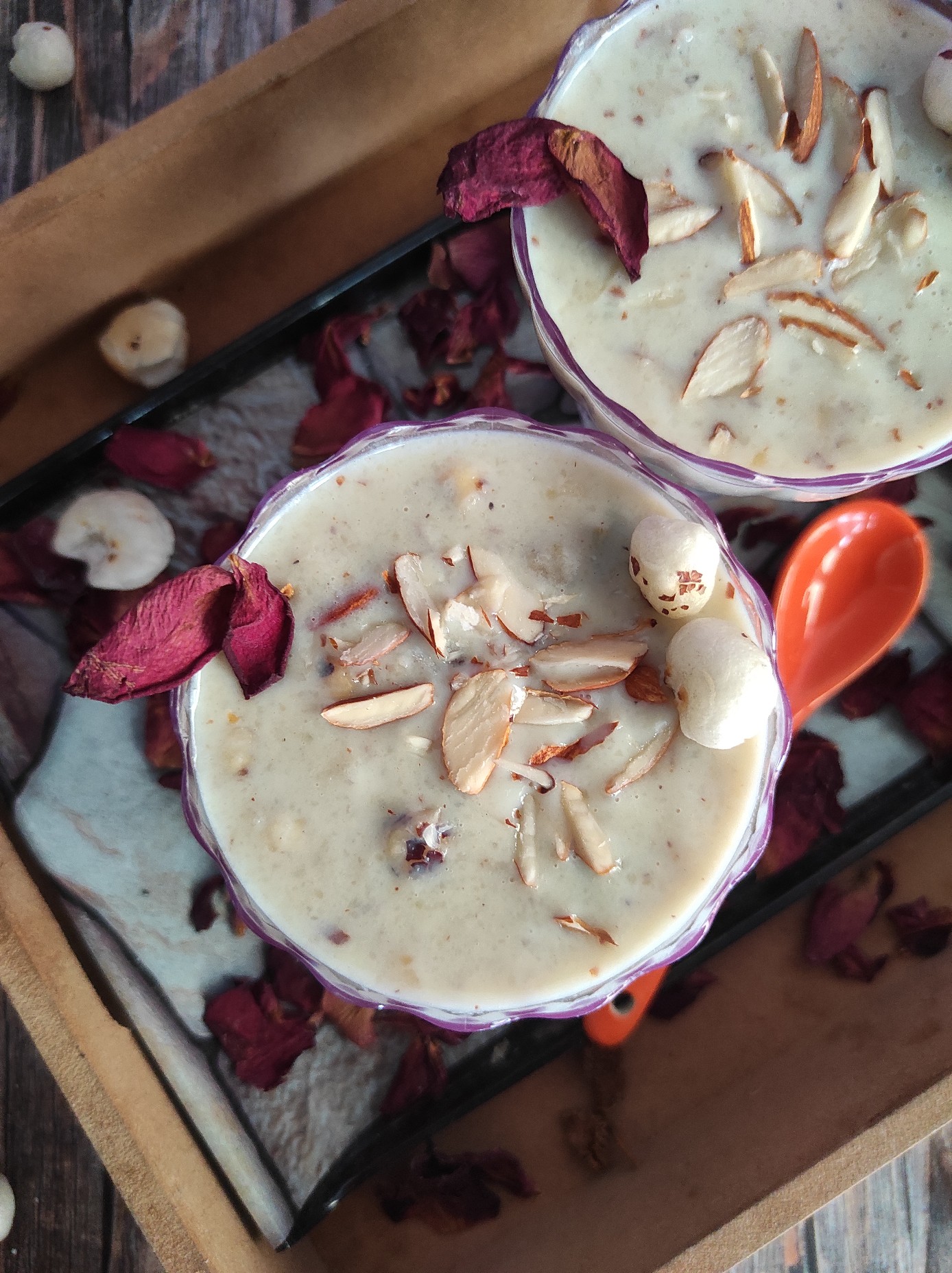 18) Enjoy your creamy kheer and make this Navratri more special.
Tips and Tricks

1) Roast the makhana in desi ghee until it turns crunchy. This will add flavour to the kheer and make it easier to blend it.
2) Blending half makhana along with nuts and cardamom into coarse powder will make your kheer creamier.
3) You can alter the quantity of sugar as per your taste.
4) Cook the kheer on low flame until creamy and thick.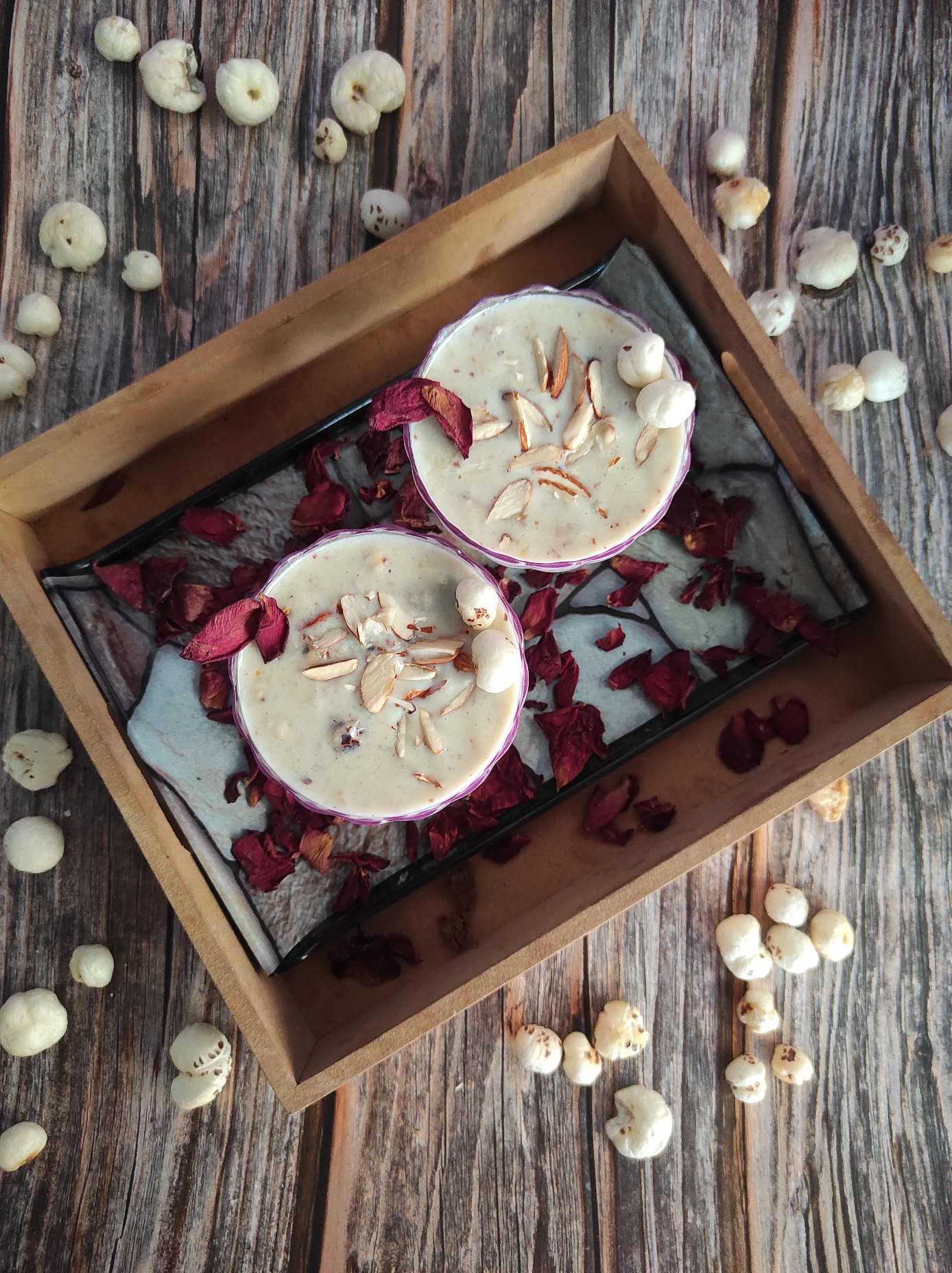 Healthier version

1) You can add stevia Or jaggery in place of sugar.