Cream based North Indian recipe Methi matar malai is a sweet, spicy and mild bitter gravy recipe which tastes extremely delicious with rumali roti and normal chapatis. This yummy gravy is made with green peas, fenugreek leaves, and fresh cream. This recipe is a dhaba style version of the recipe, you can also make white restaurant style gravy with onions and cashew nuts, avoiding red chilli powder and Turmeric powder. The green peas and cream add in much of the sweetness to the gravy whereas the fenugreek leaves balances it well with its bitterness making it a perfect and balanced recipe.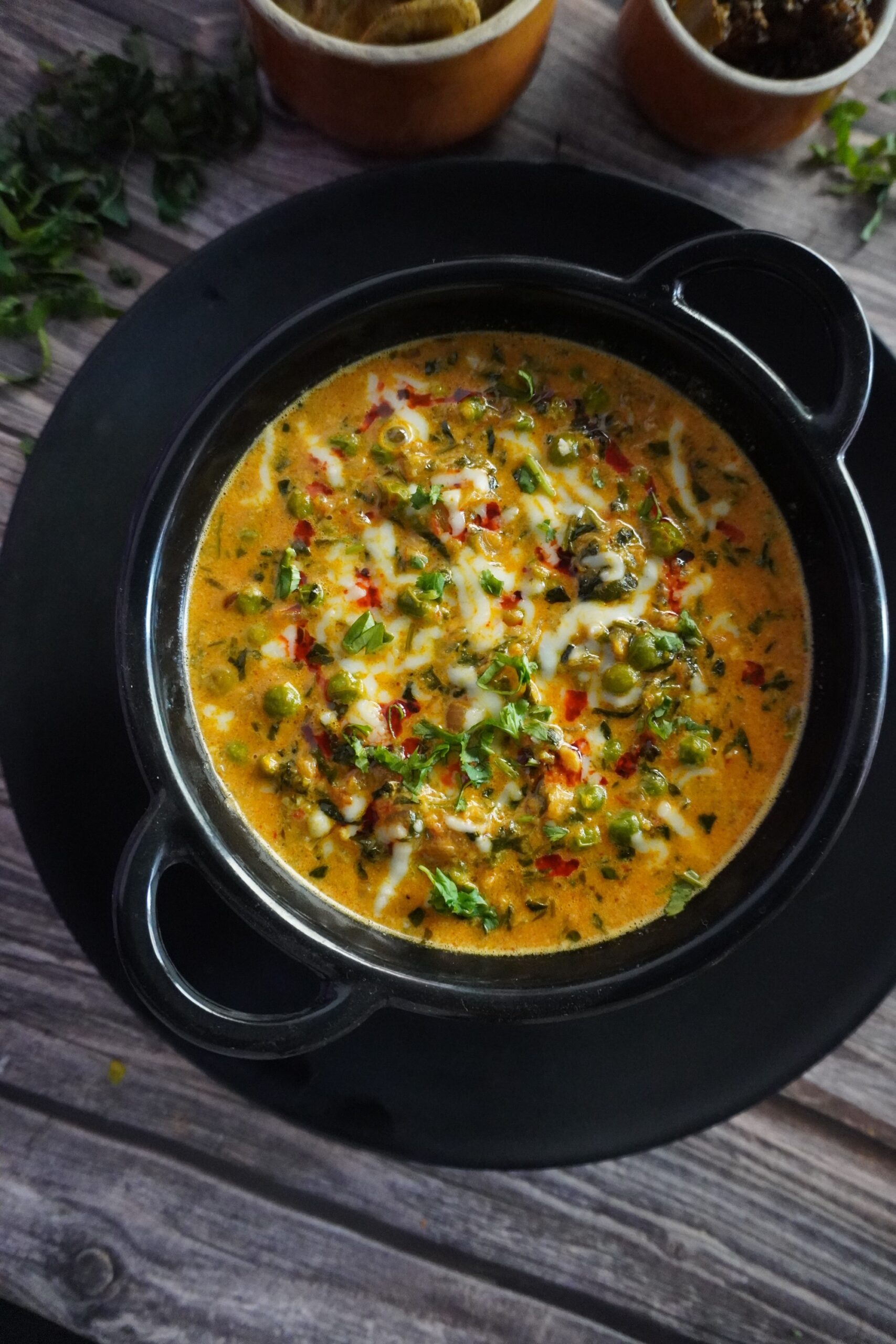 In order to make this yummy recipe you first need to make a gravy with chopped onions and tomato puree and then add green peas and fenugreek leaves in it. They are covered and cooked on medium flame for 10 minutes and then seasoned with spices. Later, cream is added in it and cooked well for a minute. And that's how you cook your favorite methi matar malai. Serve it with rumali roti. This recipe is a must try for all methi(fenugreek leaves) and matar (green peas) lovers and if you are one of those, this recipe is a must try for you, So go ahead and give it a try and I m sure you 'll love it and please don't forget to share your reviews in the comments section below⬇
Ingredients
Oil – 3 to 4 tablespoon
Garlic- 4 to 5 cloves (finely chopped)
Cumin – 1 teaspoon
Cinnamon- 1 inch
Cardamom- 2 pods
Onion- 1 cup (finely chopped)
Green chillies- 2 to 3 (finely chopped)
Tomato puree- 1 cup
Red chilli powder- 1 teaspoon
Turmeric powder- 1 teaspoon
Salt -as per taste
Green peas- 1 cup
Fenugreek leaves- 1 and half cup (finely washed and chopped)
Garam masala- 1/2 tablespoon
Coriander powder- 1/2 tablespoon
Fresh cream- 1/2 cup
Water- As per requirements
Garnishing: (optional)
Coriander leaves- 1/2 tablespoon (finely chopped)
Cheese- 1 tablespoon (grated)
Chilli oill- 1 tablespoon
Step by step recipe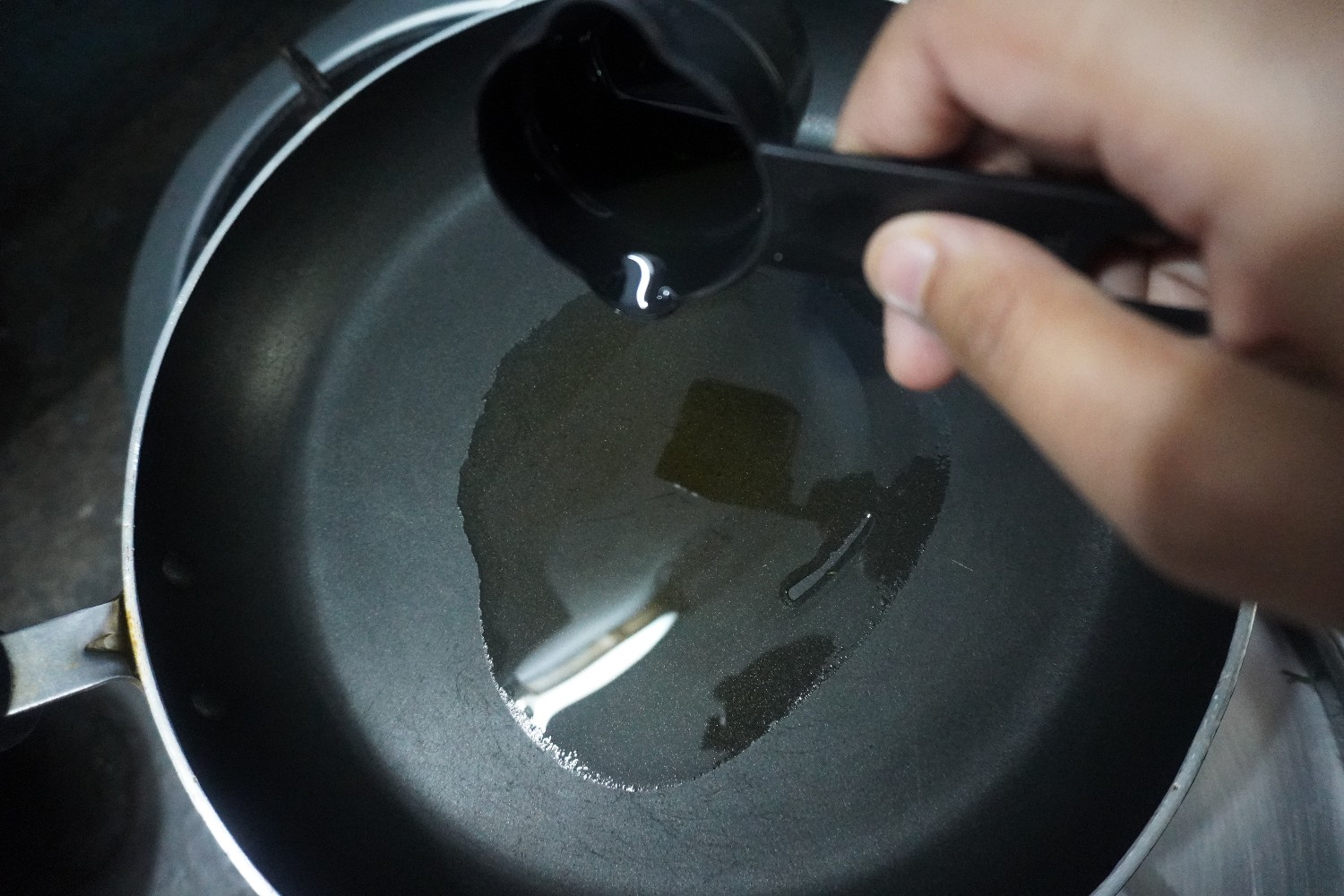 1) Firstly heat a pan with 3 to 4 tablespoon of oil.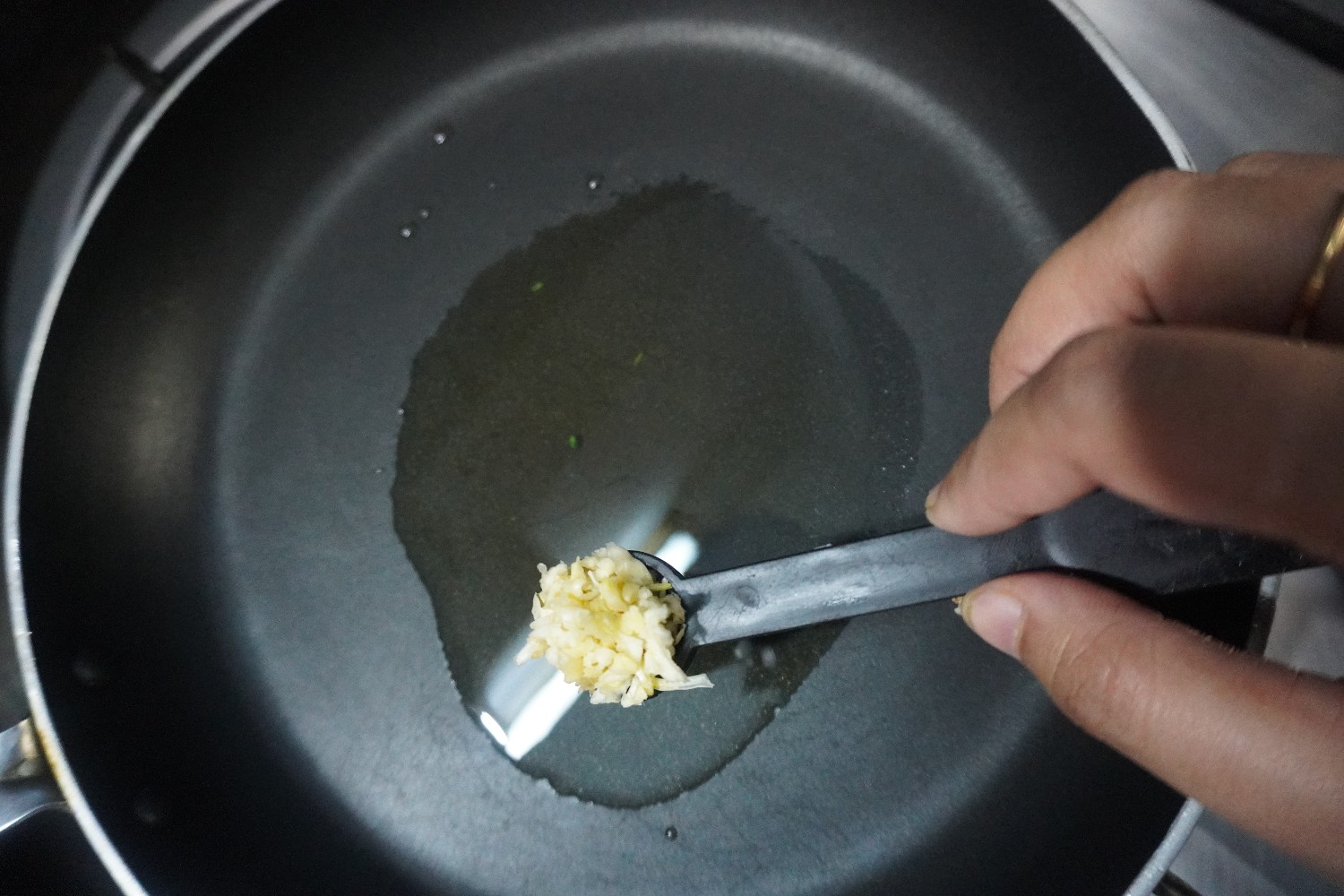 2) Add a tablespoon of finely chopped garlic in it.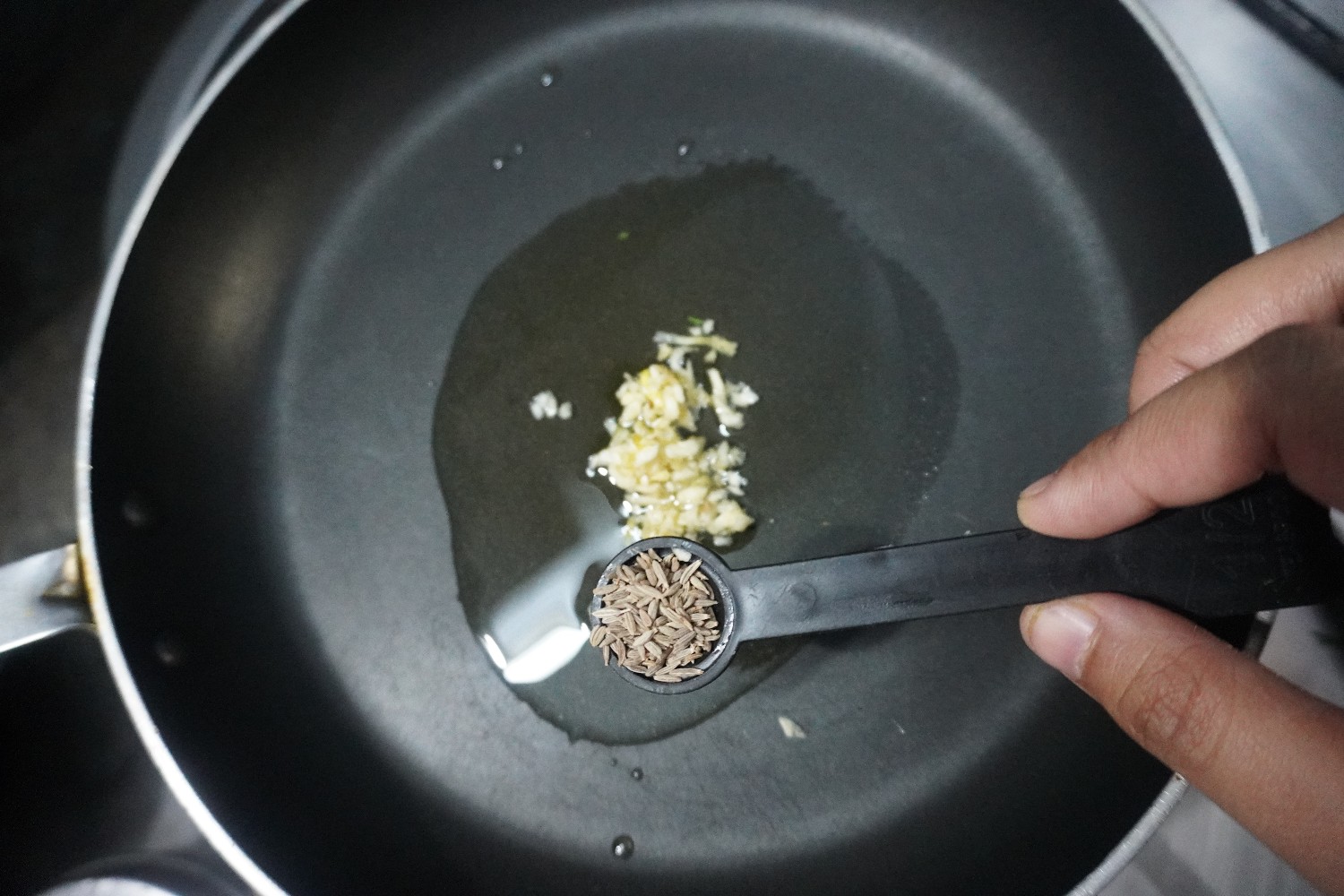 3) Add 1 teaspoon cumin in it and let it splutter.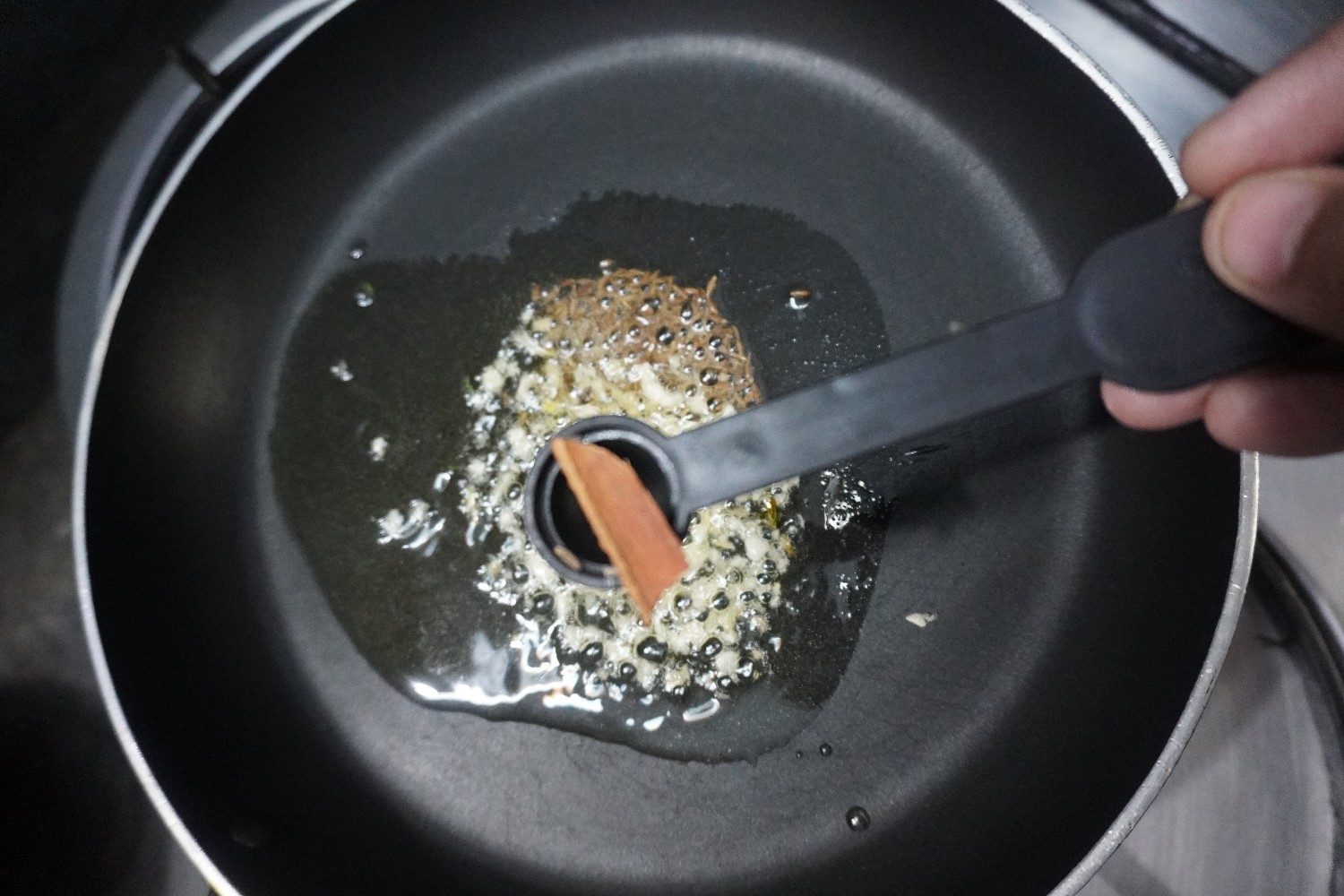 4) Add an inch of cinnamon in it.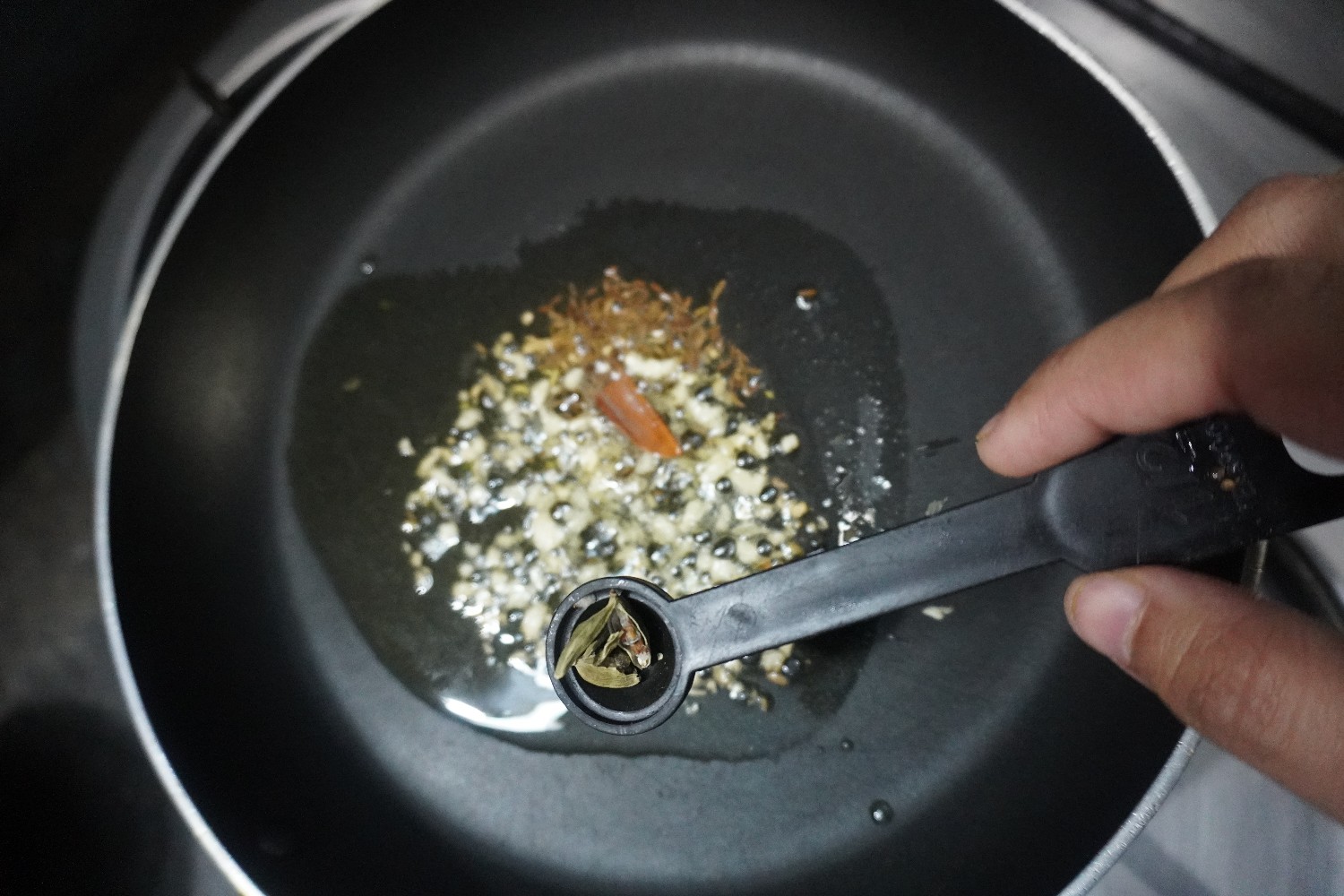 5) Add two pods of cardamon in it.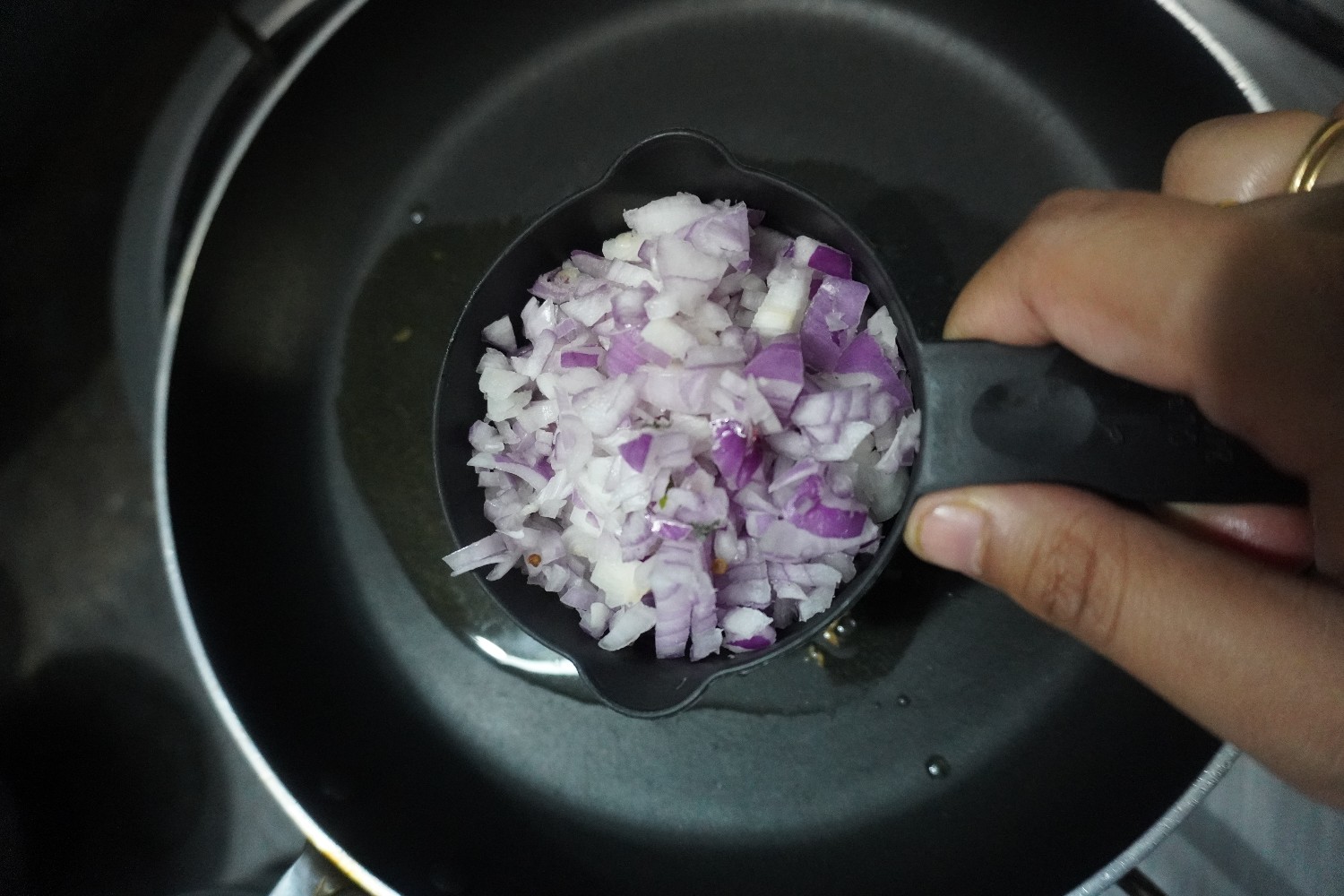 6) Now add a cup of finely chopped onions in it.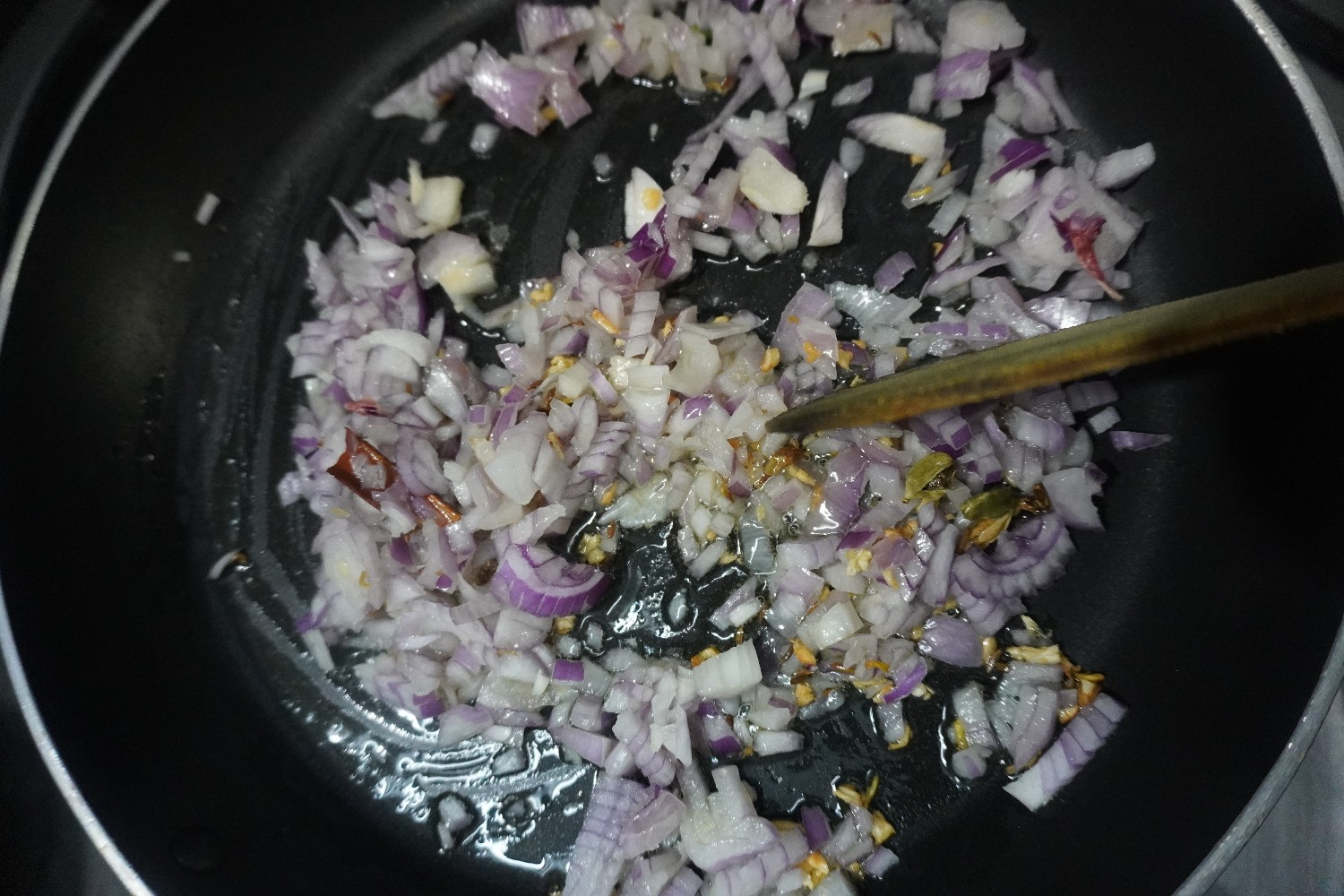 7) Cook it well on medium high flame until it turns golden brown.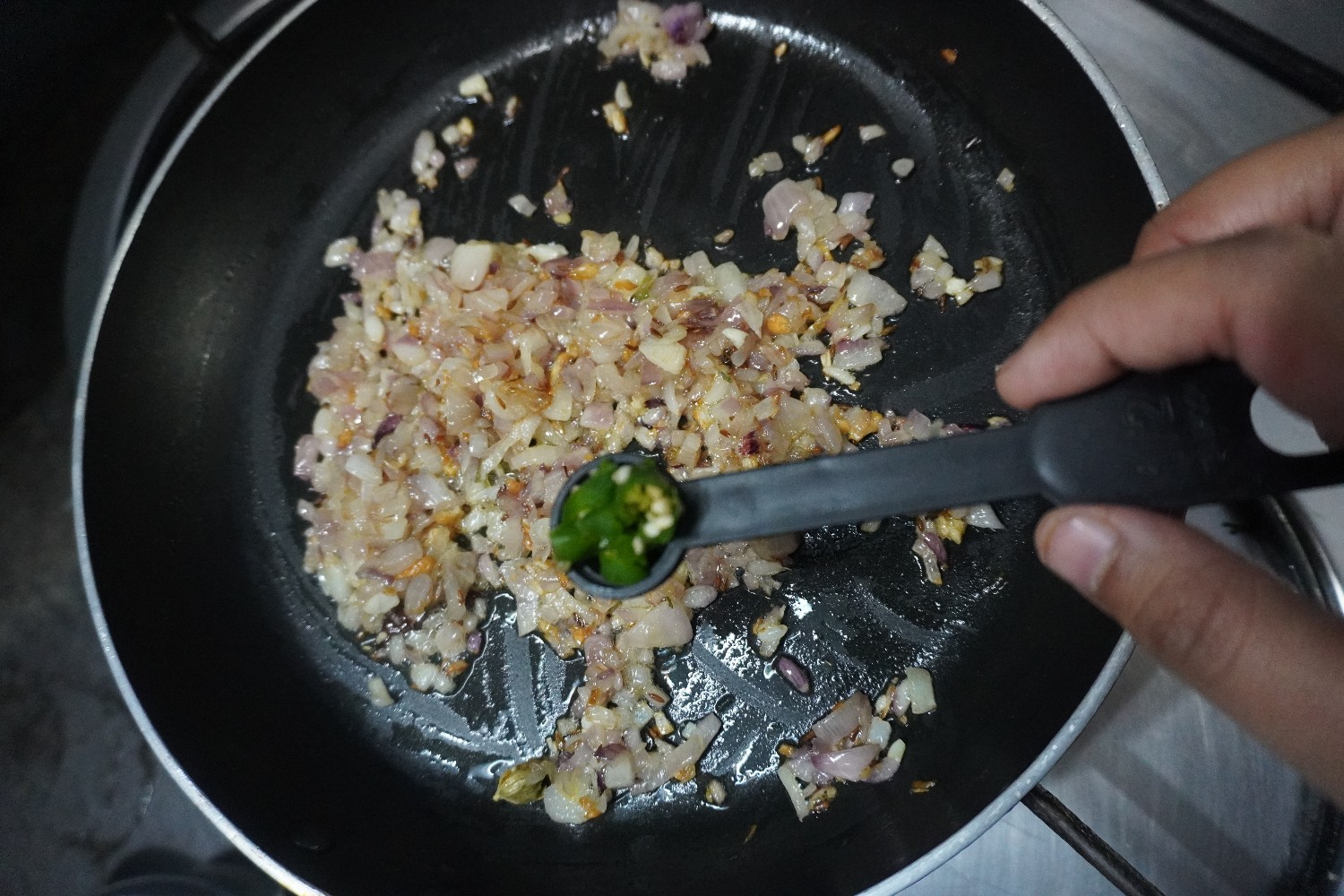 8) Add 2 to 3 finely chopped green chillies in it.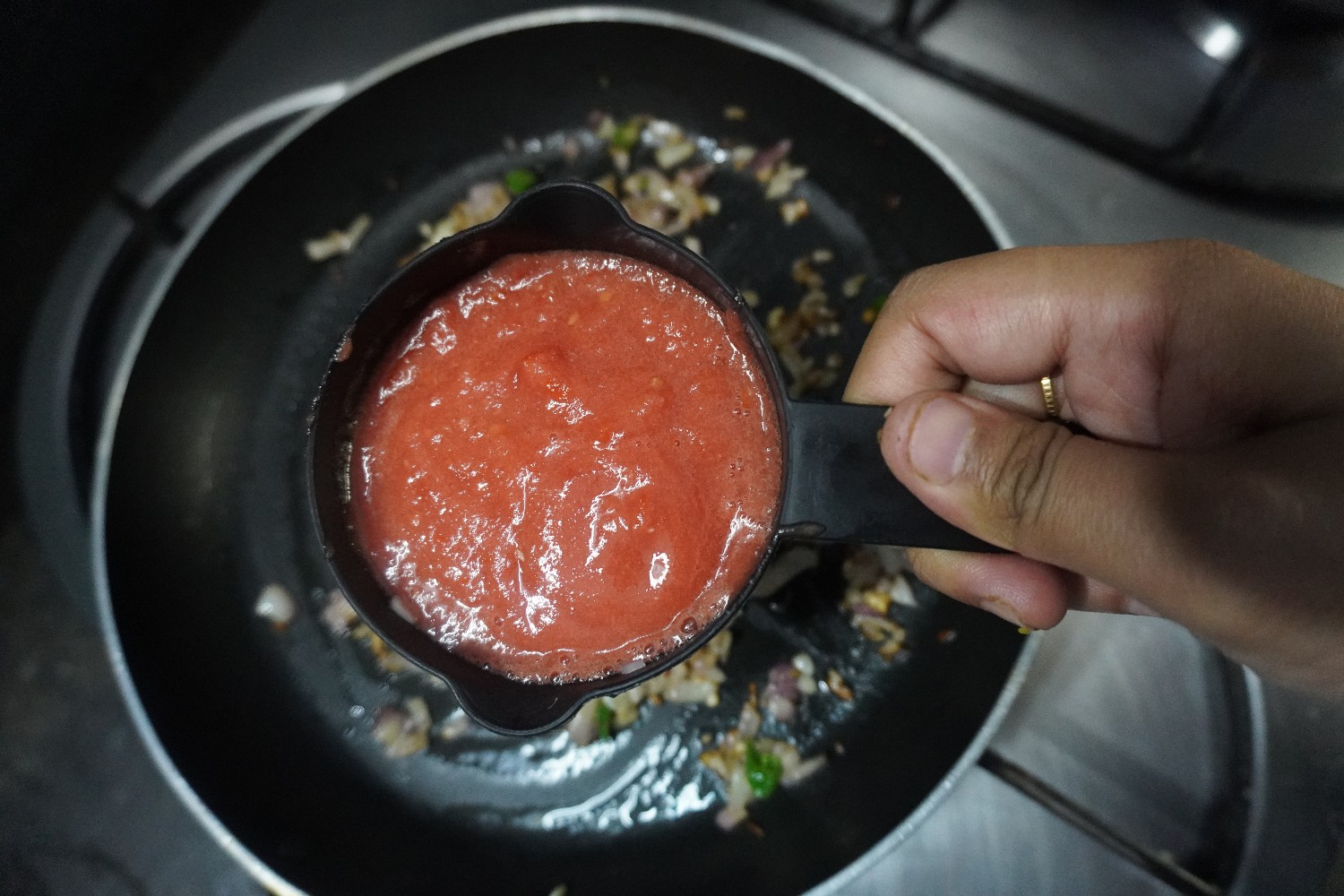 9) Now add 1 cup tomato puree in it.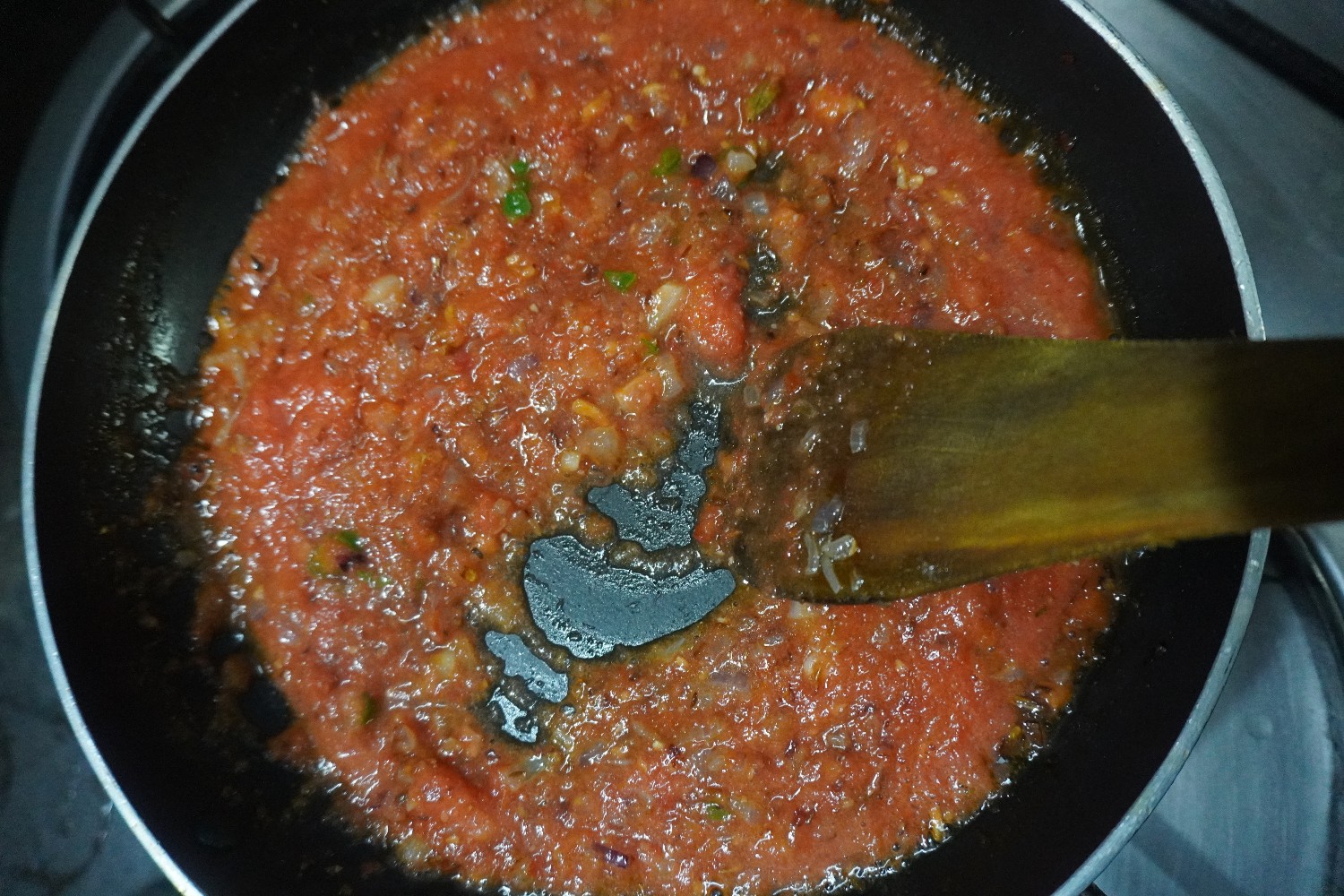 10) Stir them well and cook it on low flame.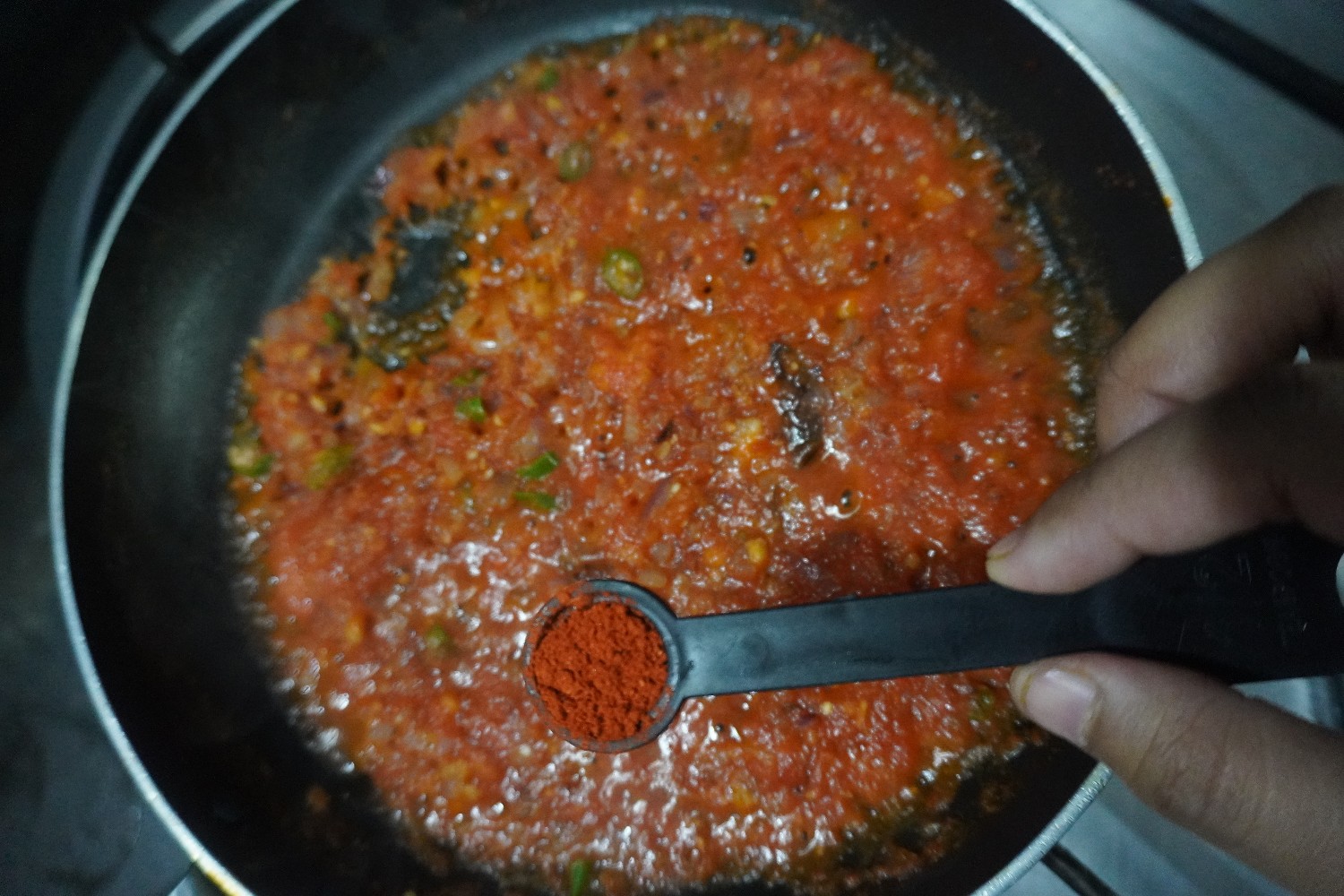 11) Add 1 teaspoon red chilli powder in it.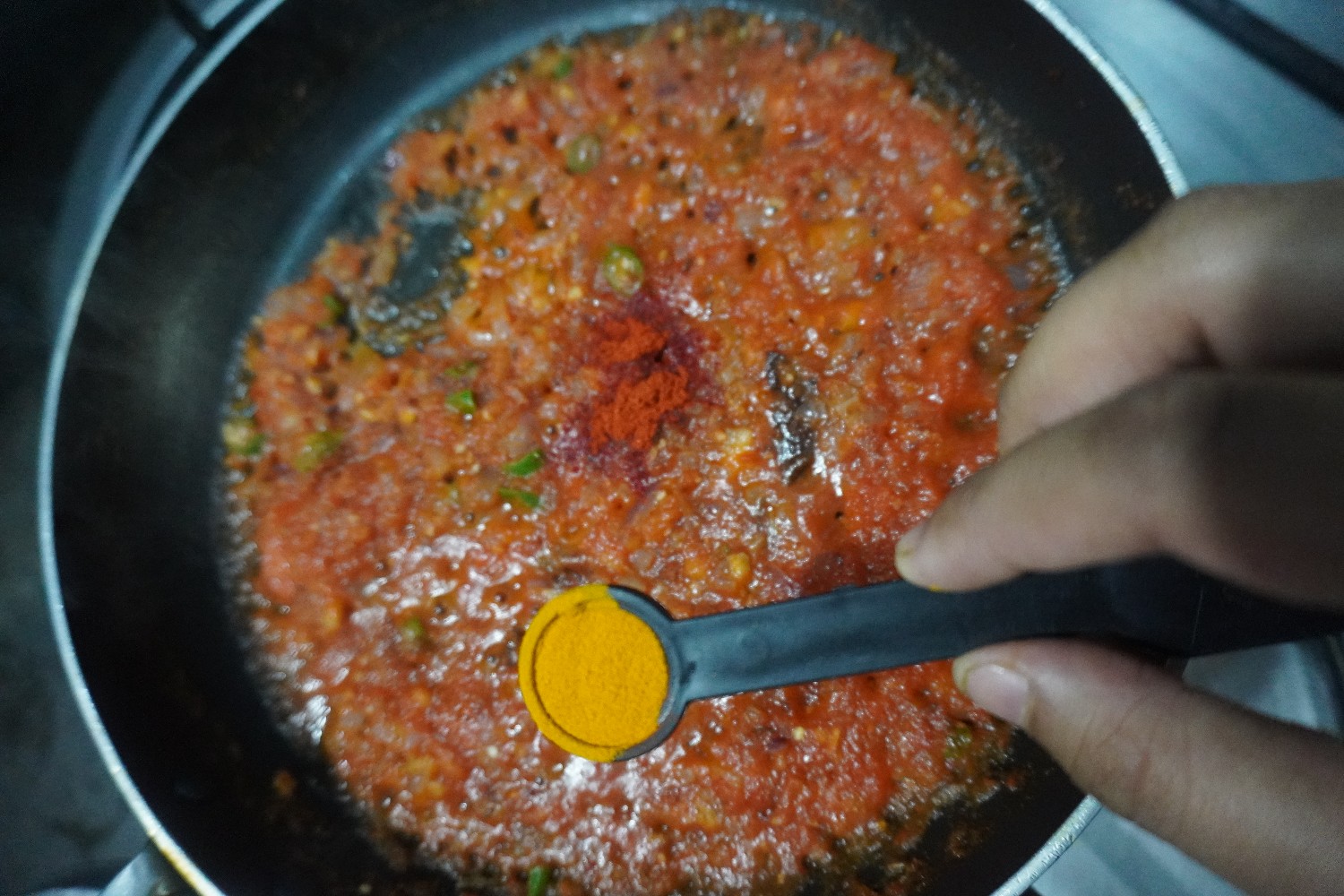 12) Add 1 teaspoon turmeric powder in it.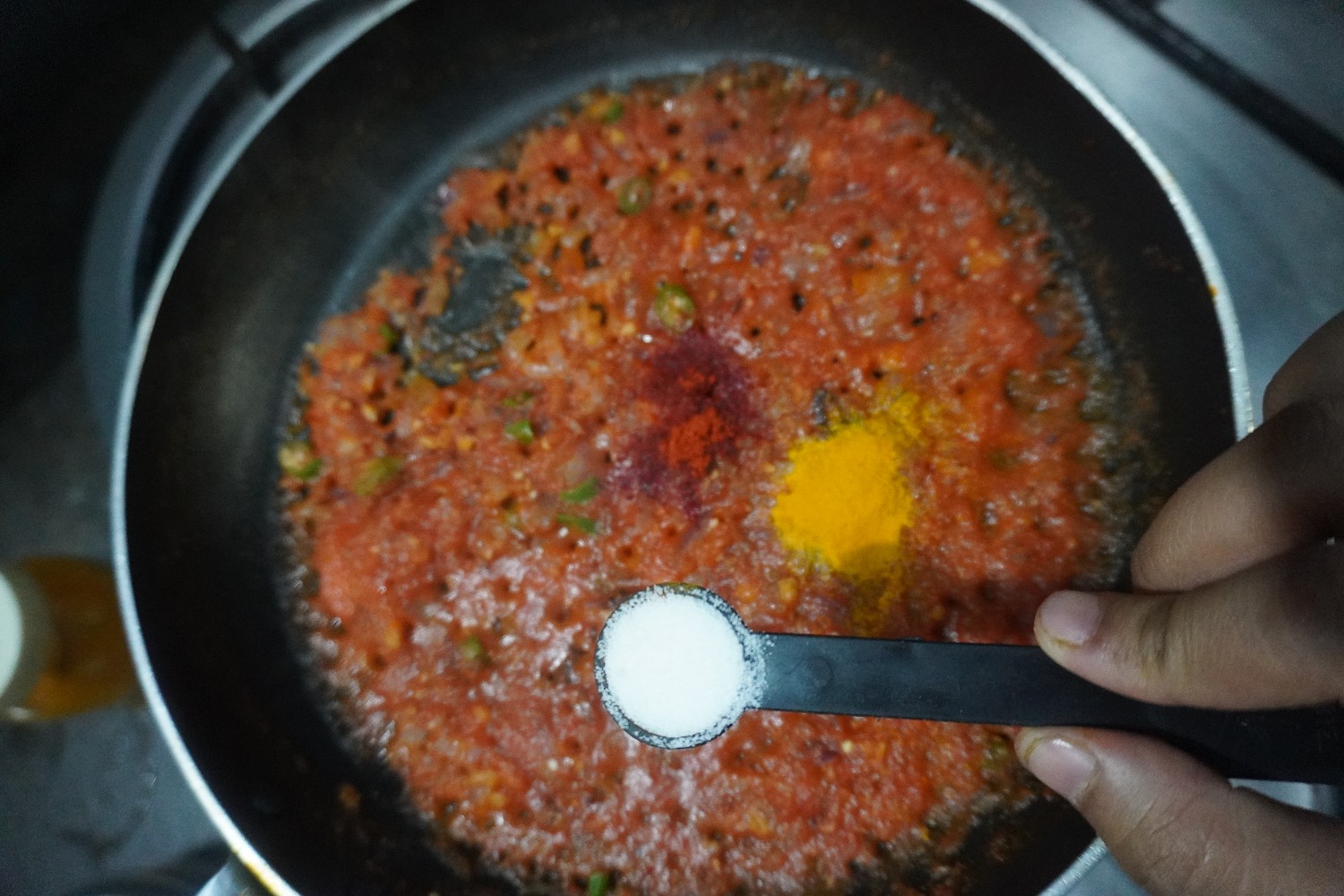 13) Add salt as per taste.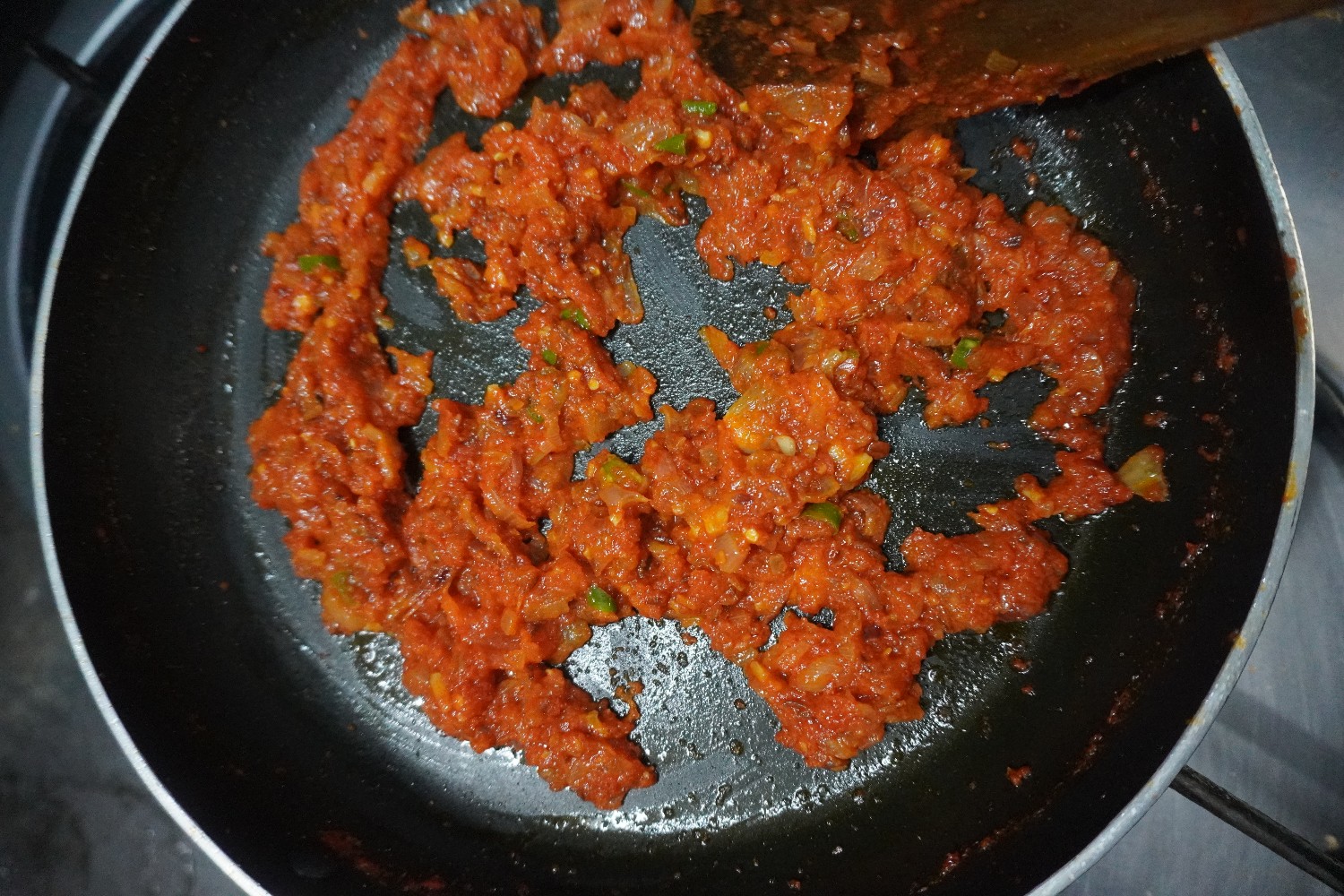 14) Stir well and cook them on low flame for 5 minutes until oil releases.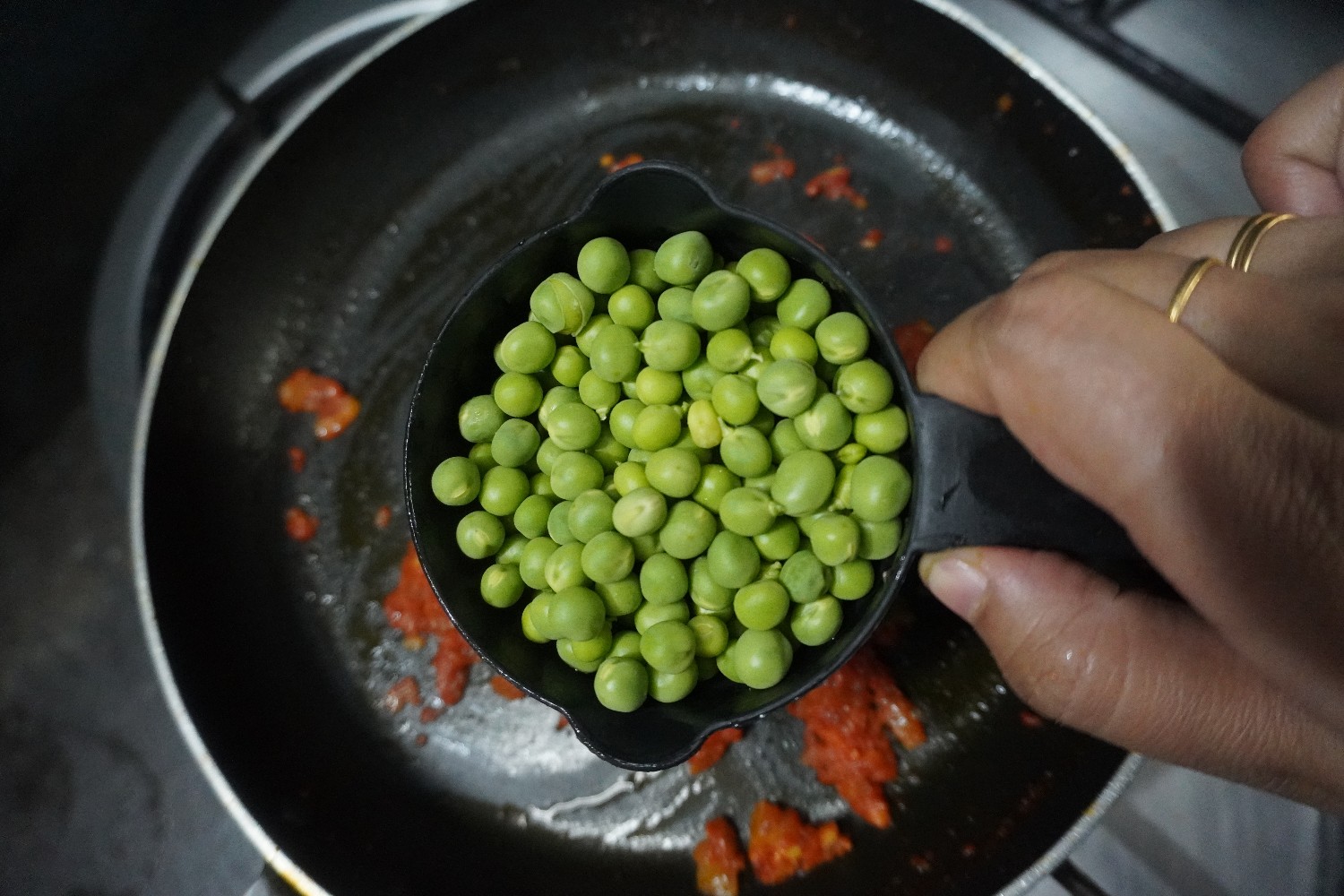 15) Once done, add 1 cup of green peas in it.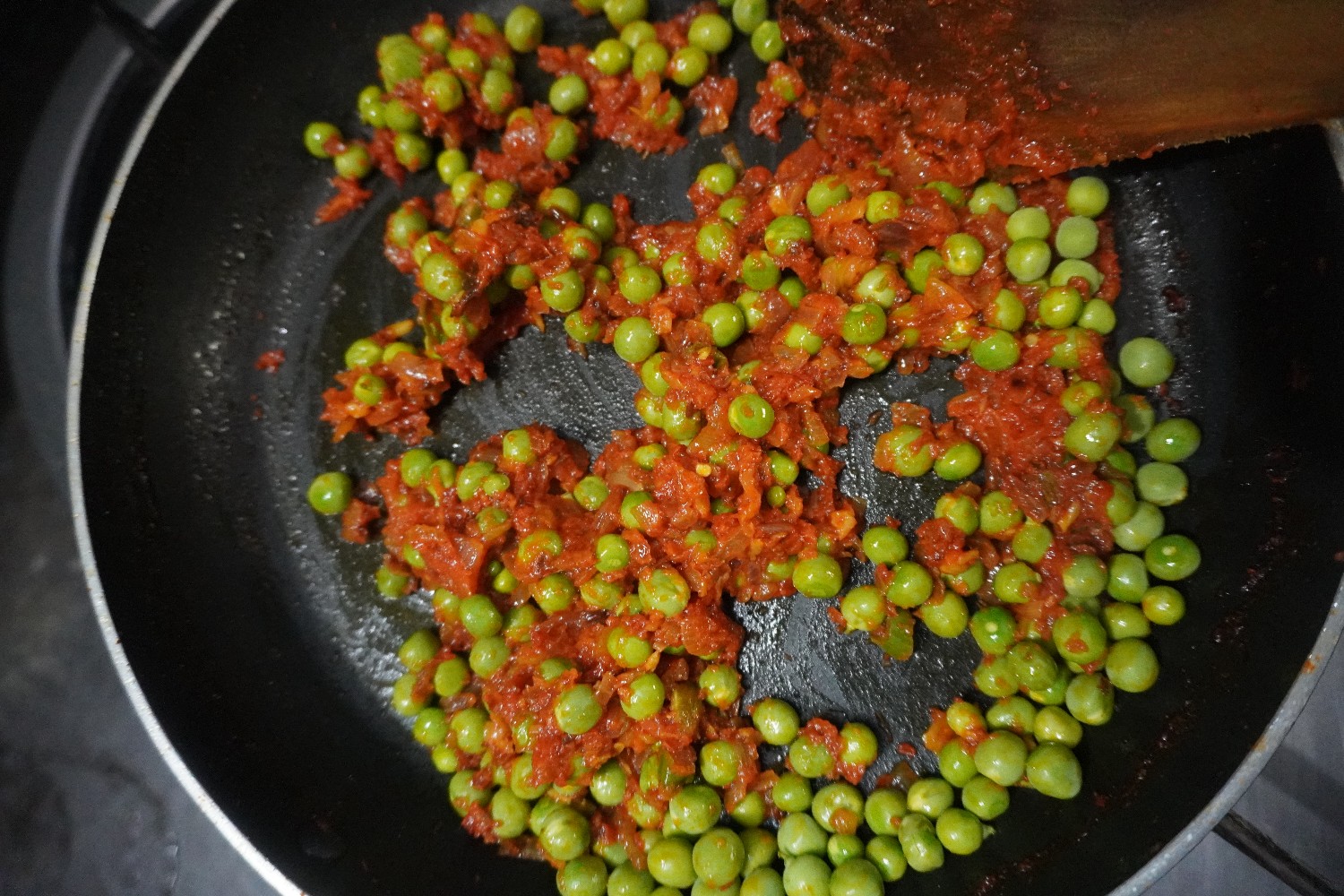 16) Mix them well and cook them for a minute.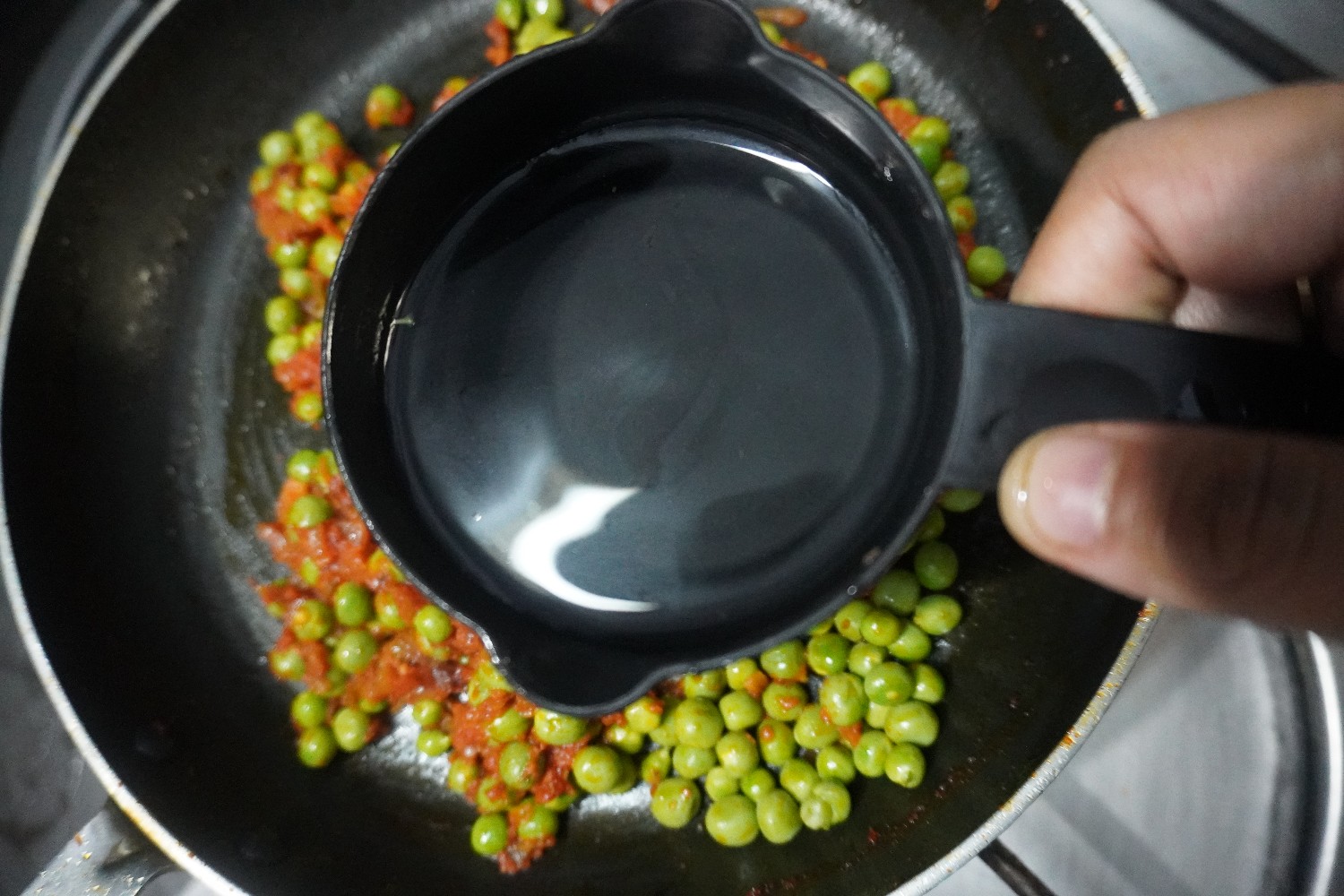 17) Now add 1/2 cup water in it.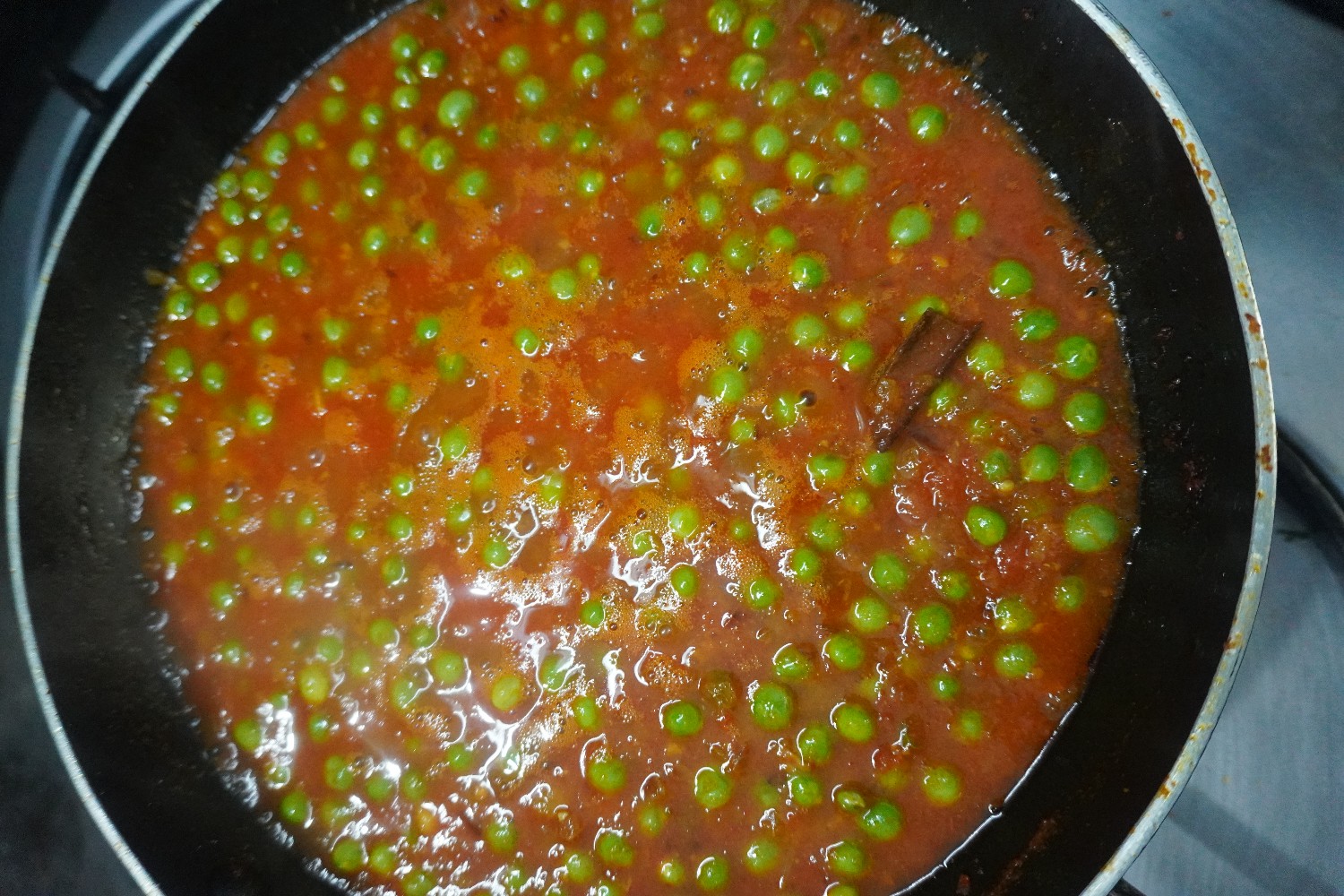 18) Mix them well.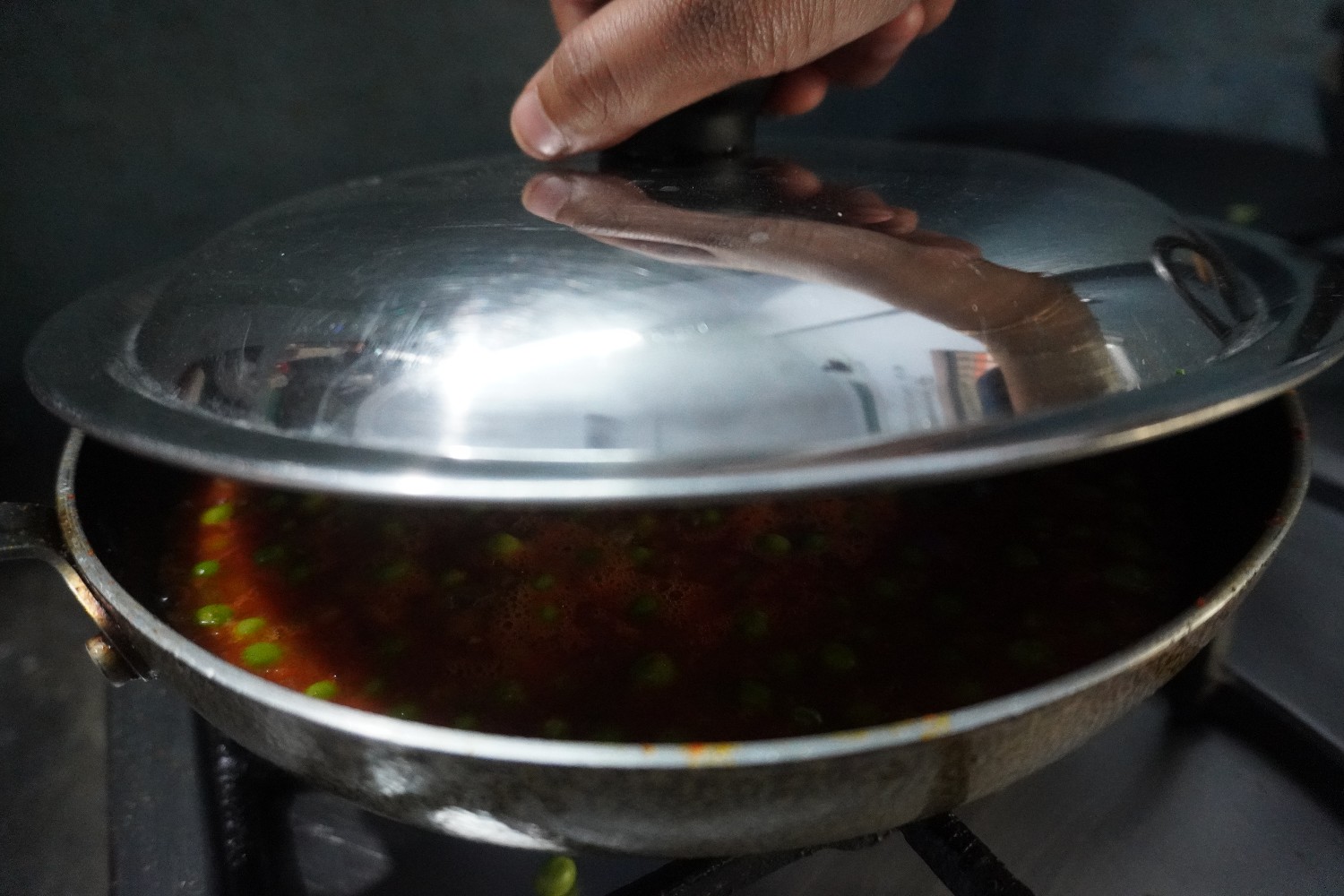 19) Now cover and cook it for 5 minutes.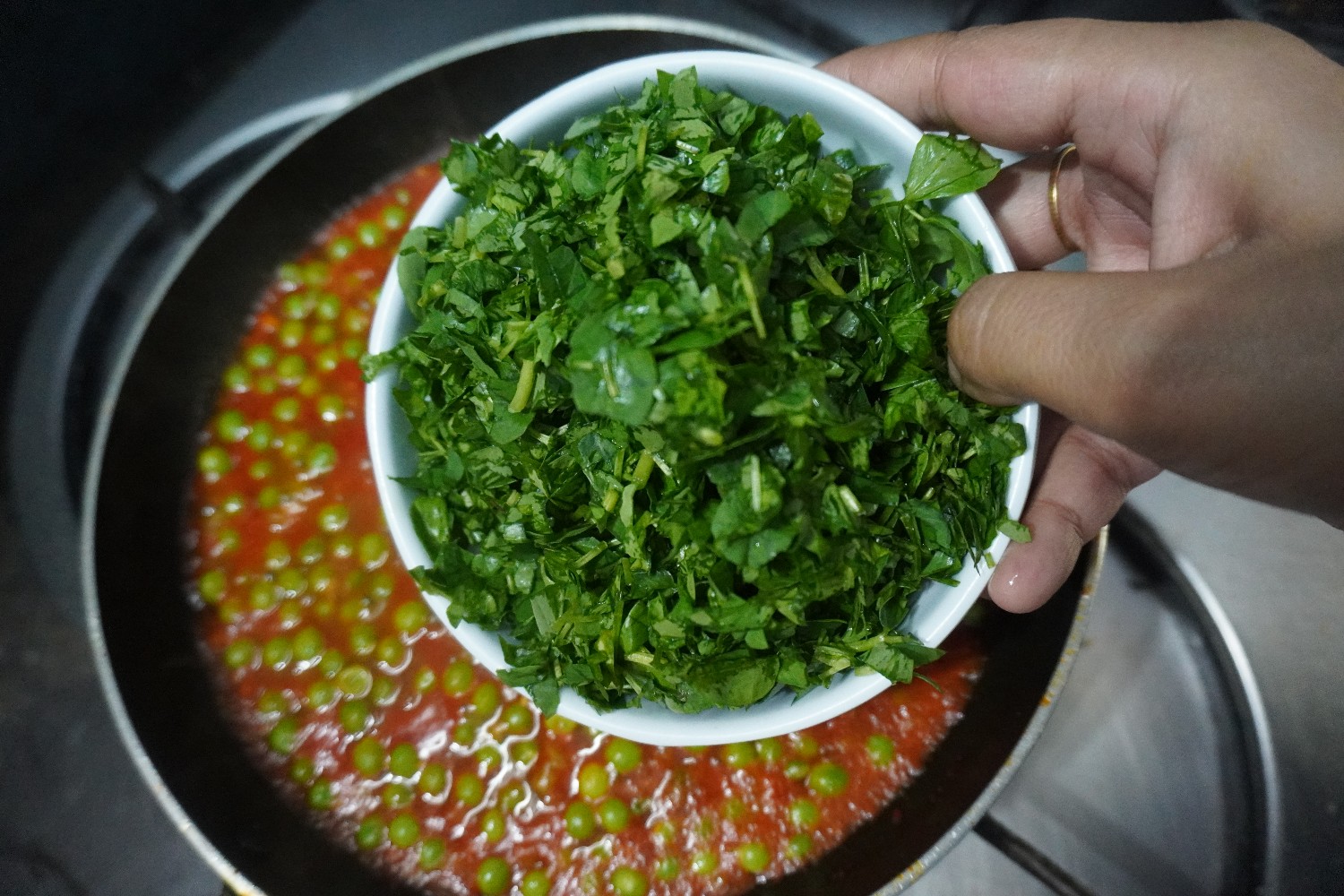 20) Now add 1and half cup finely chopped fenugreek leaves in it.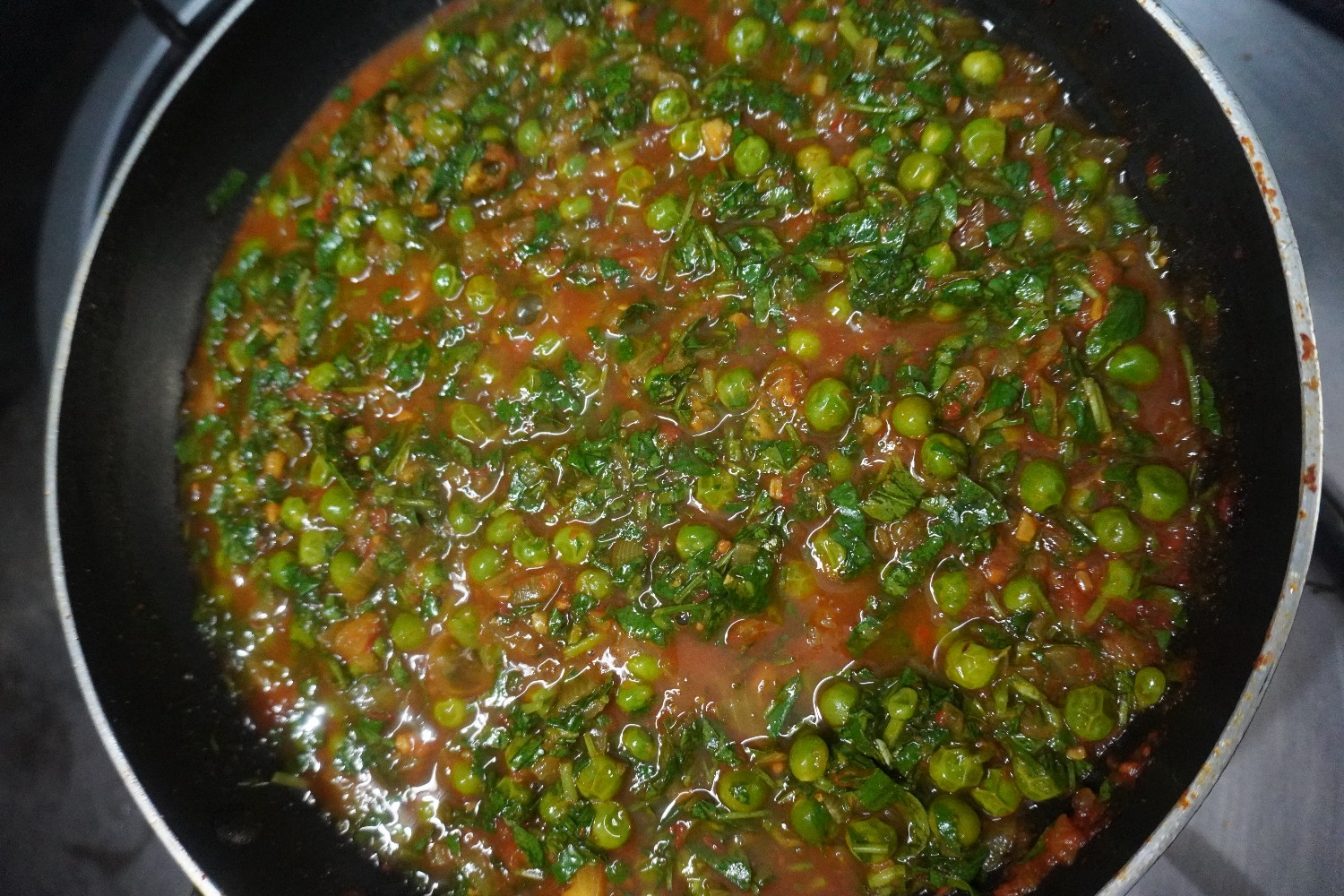 21) Stir them well.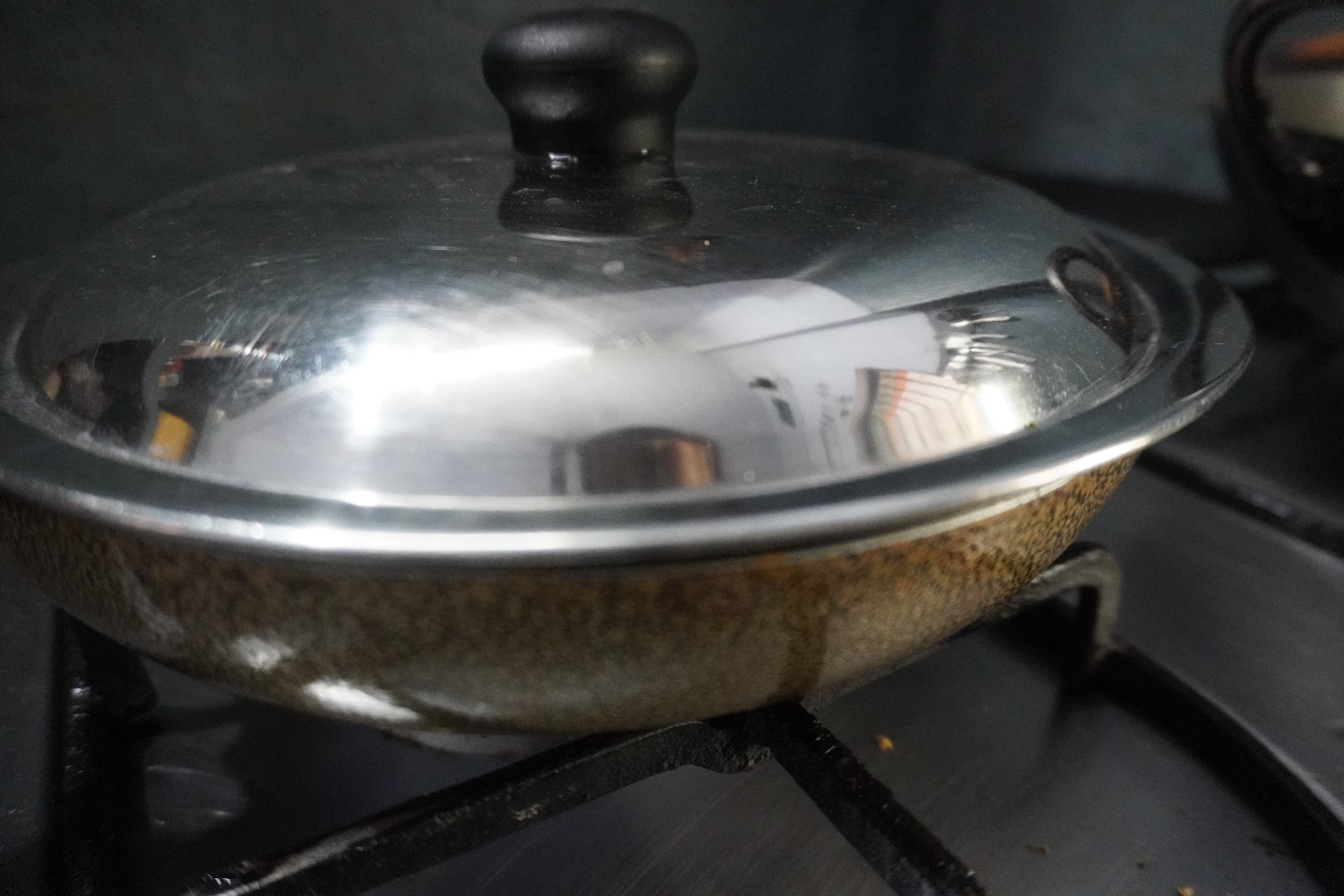 22) Cover and cook it for another 5 to 7 minutes until done.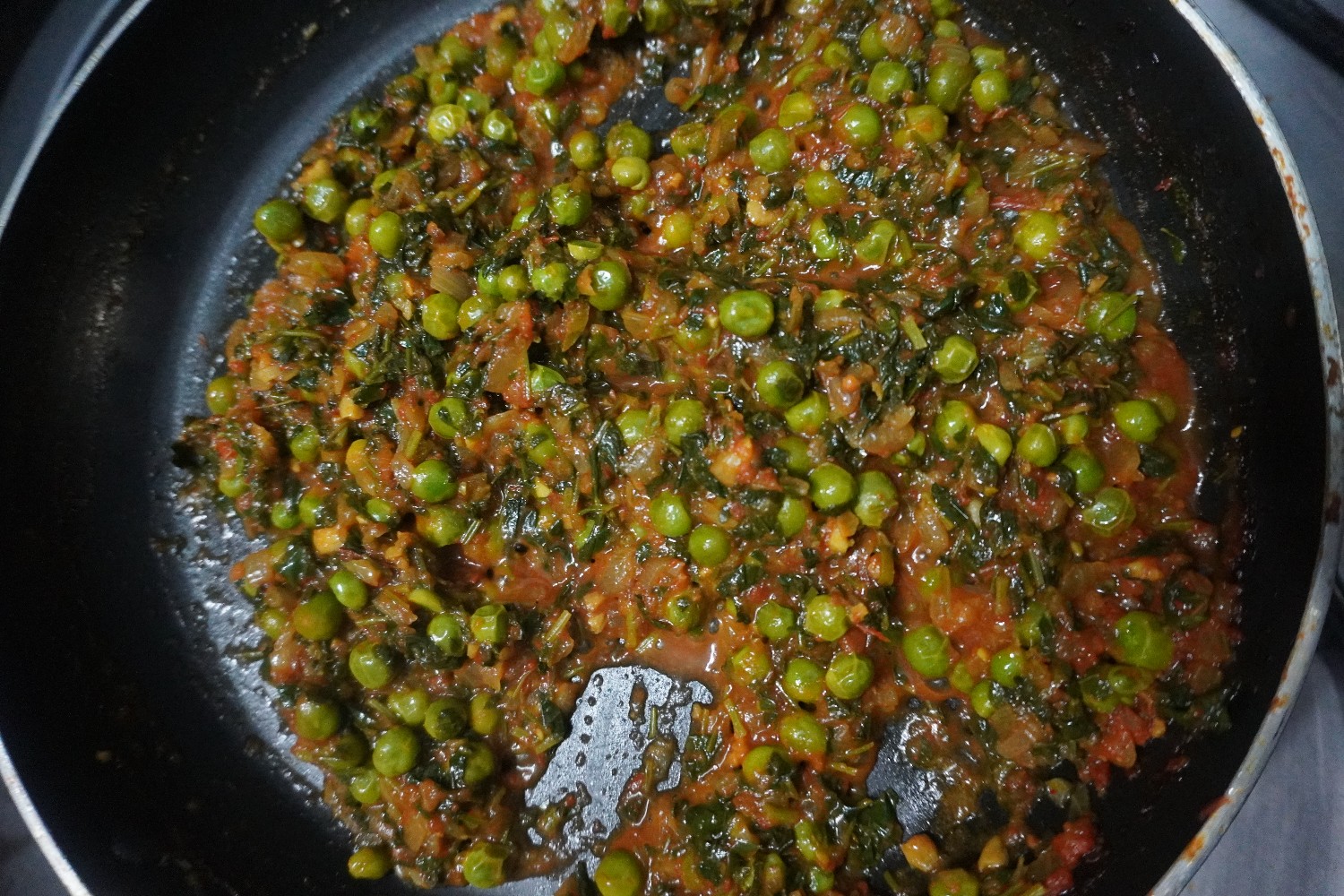 23) Remove the lid to check whether both peas and fenugreek leaves are properly cooked or not.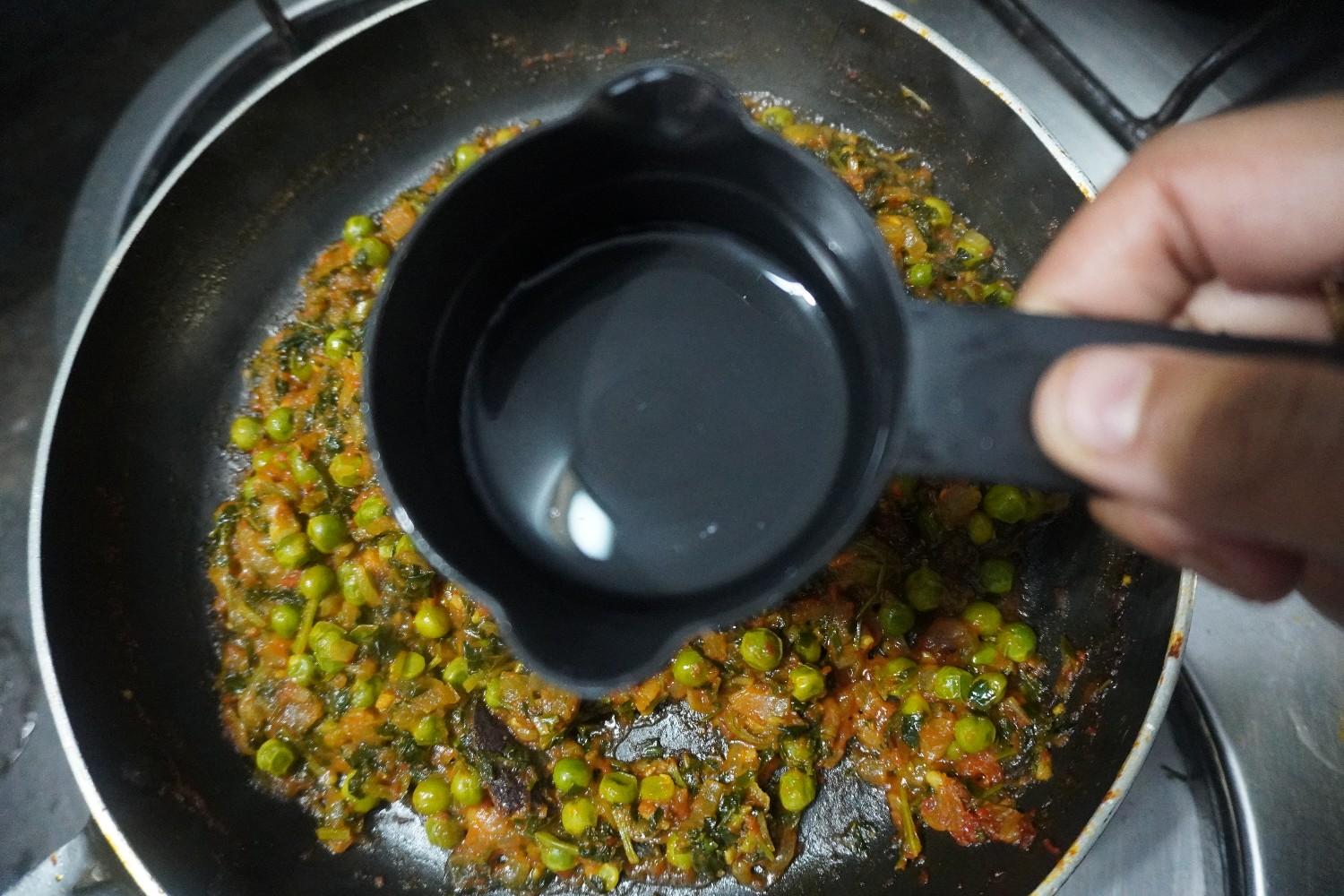 24) Add some water to get the perfect consistency.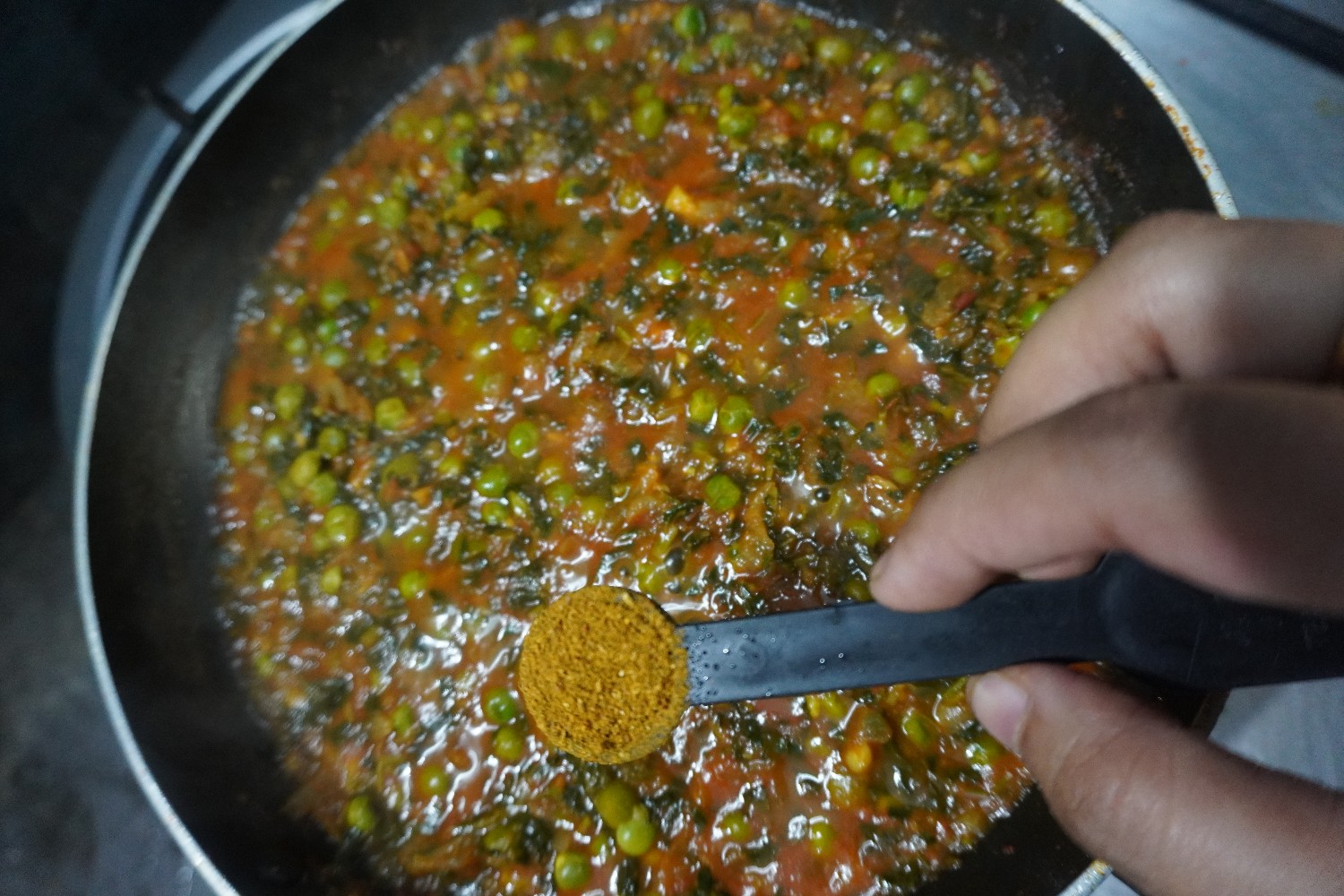 25) Now add 1/2 tablespoon of garam masala in it.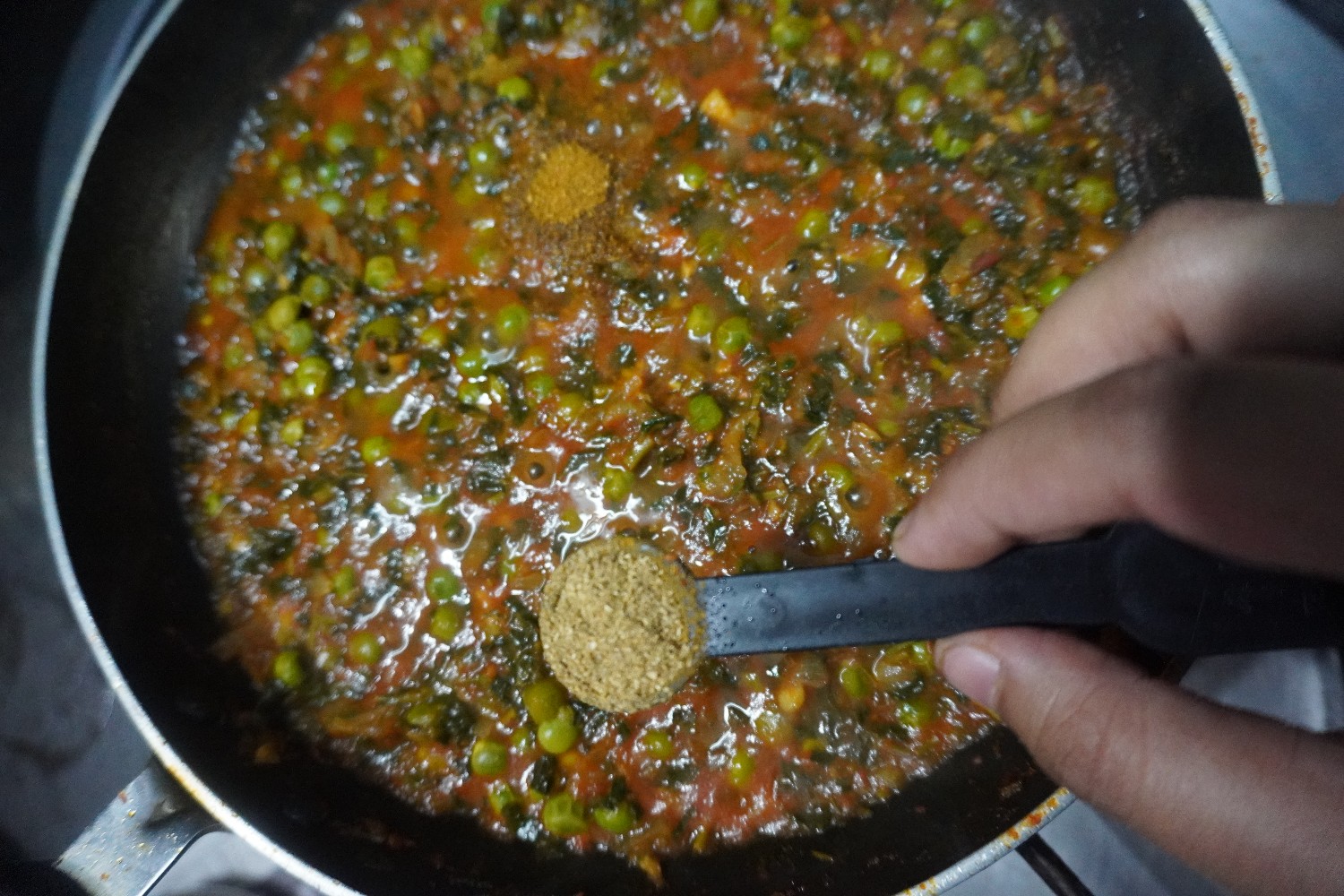 26) Add 1/2 tablespoon coriander powder in it.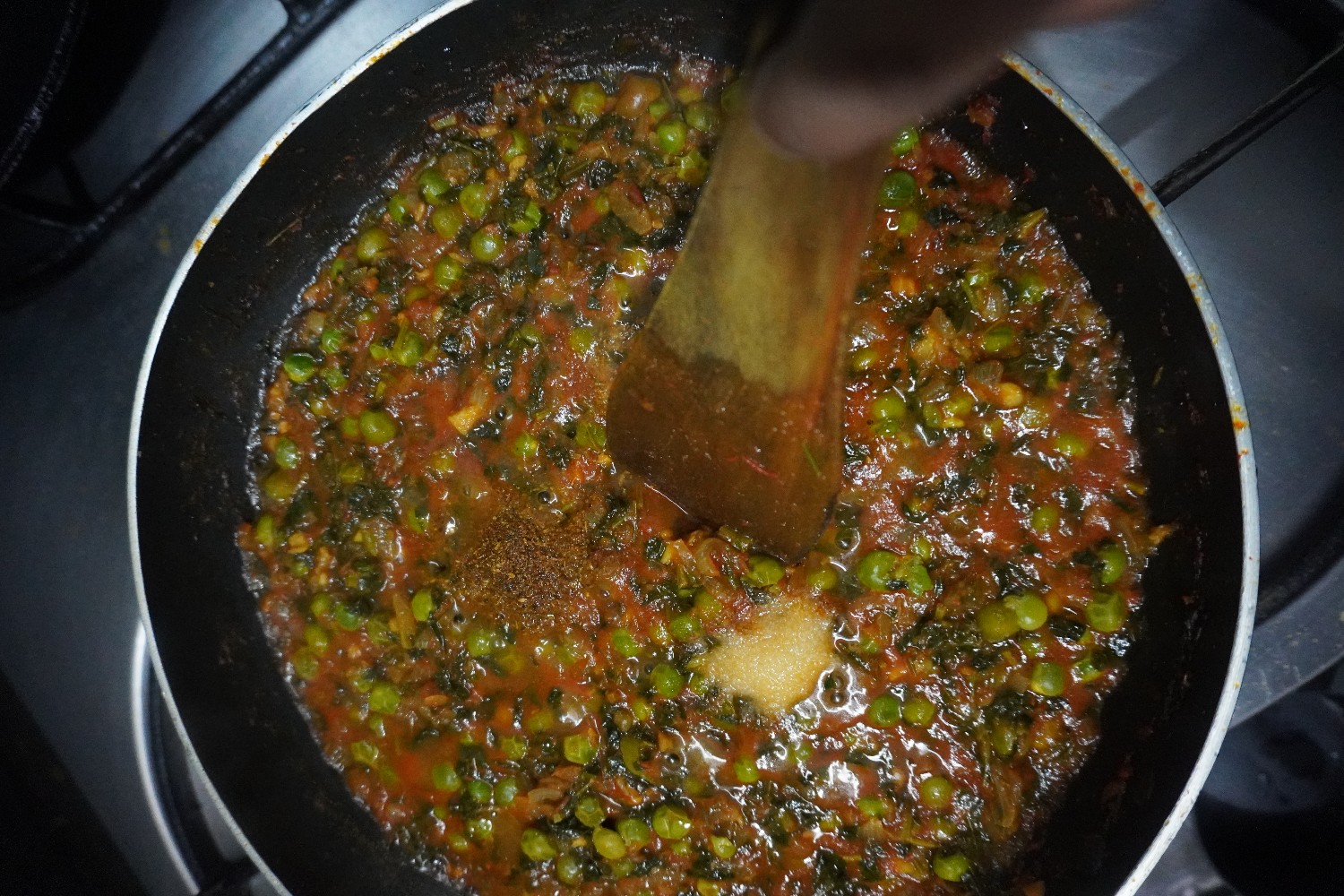 27) Give them a good stir and cook it for 2 to 3 minutes .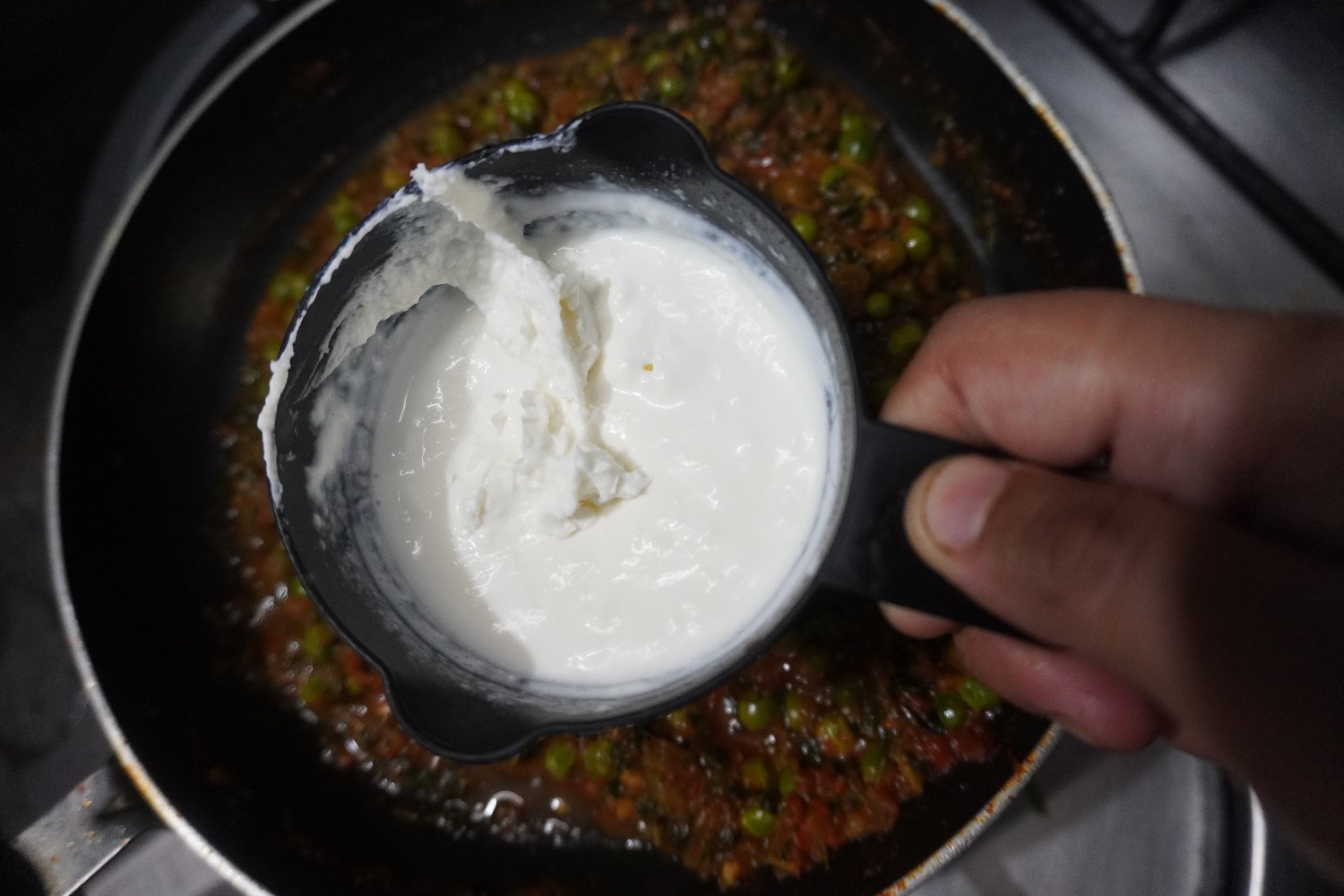 28) Lastly add 1/2 cup fresh cream in it.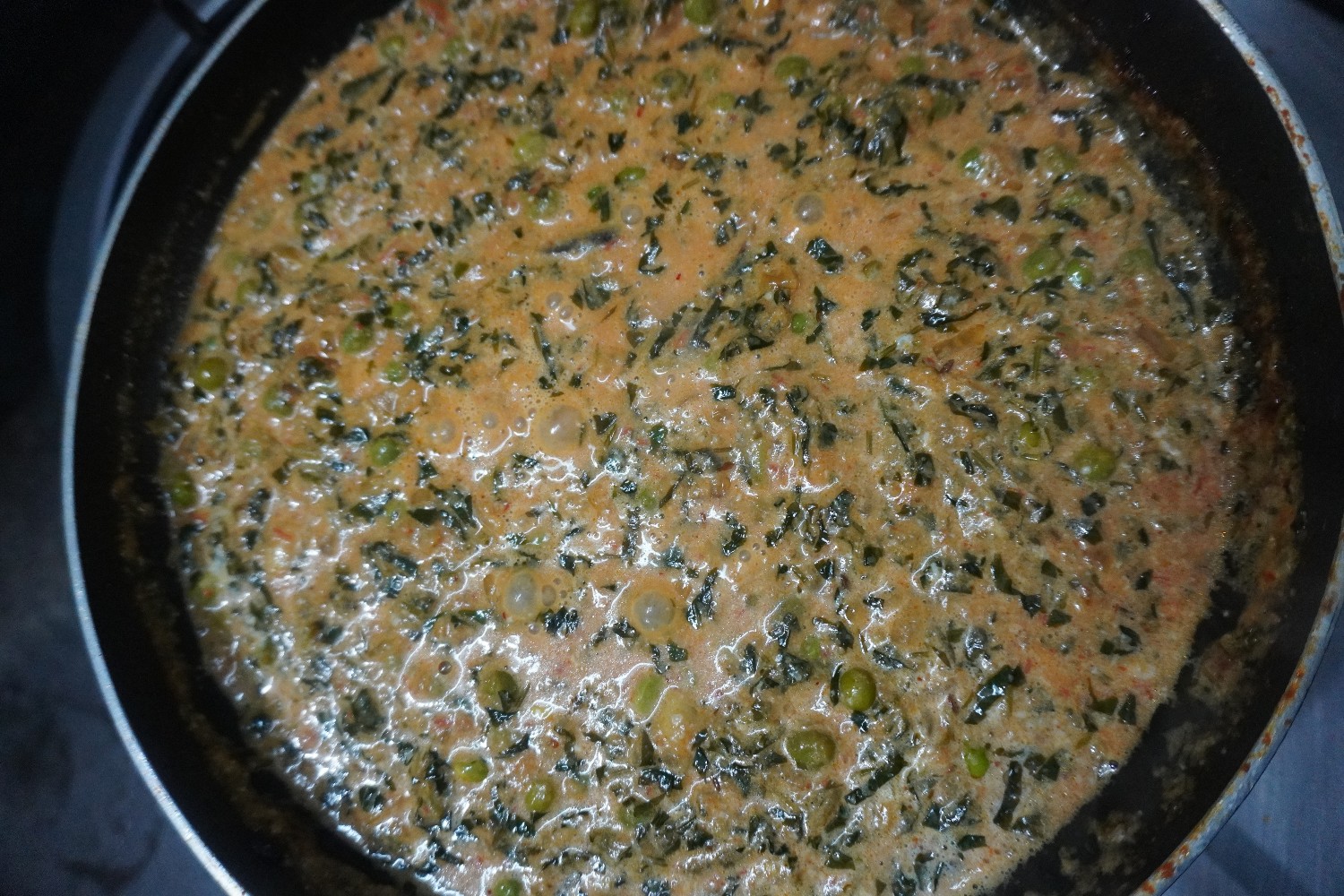 29) Cook it for a minute and turn off the flame.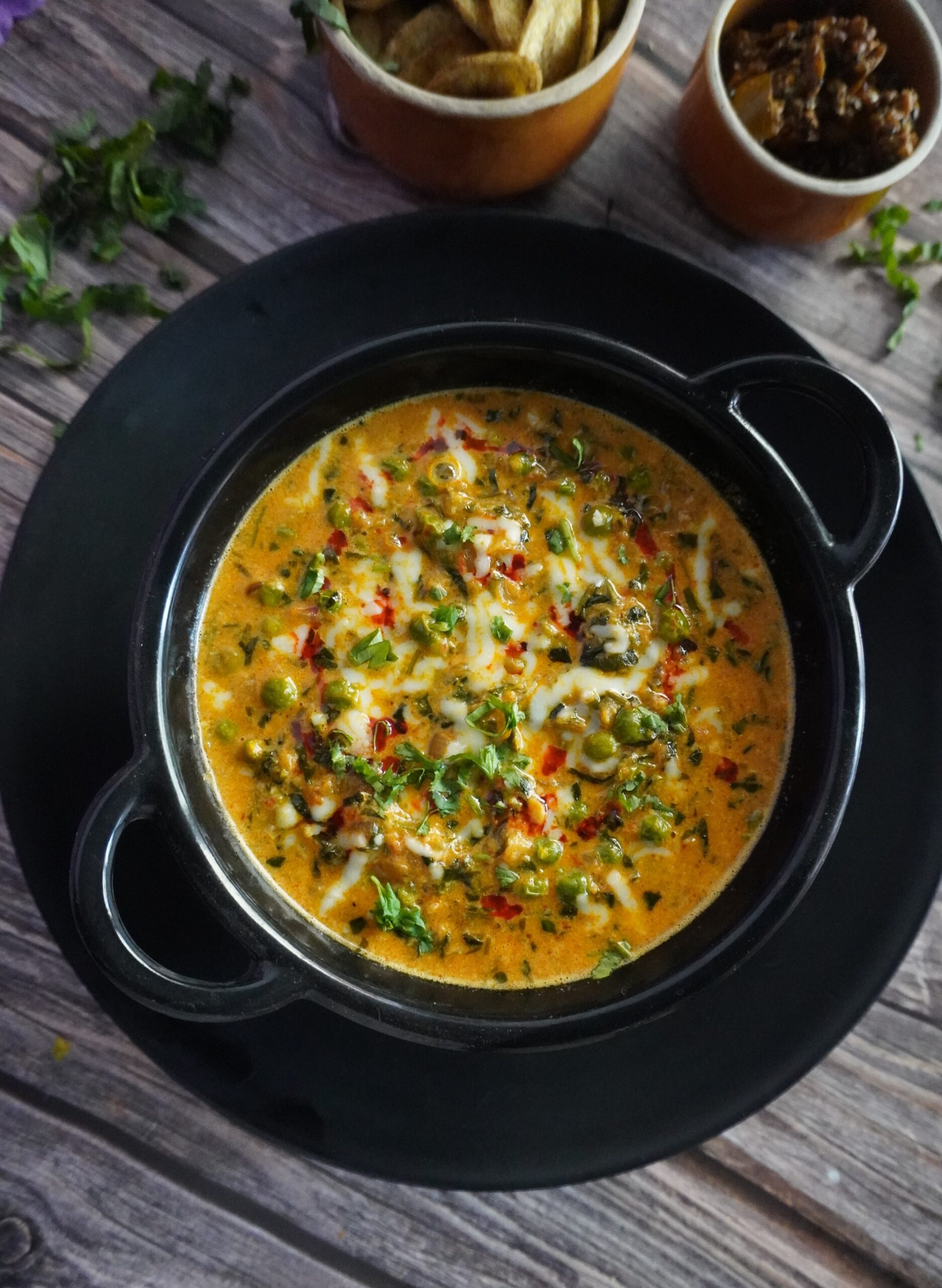 30) Now garnish it well with chilli oil,coriander leaves and grated cheese. Your yummy methi matar matar malai is ready to be served. Enjoy with rumali roti or simple chapatis.
Tips and Tricks

1) In case you are using frozen peas, boil them (40%) before adding them.
2) Wash the fenugreek leaves thoroughly beforehand.
3) Cover and cook the peas and fenugreek leaves for best results.
4) Don't overcook it after adding cream. Half a minute on low flame is enough.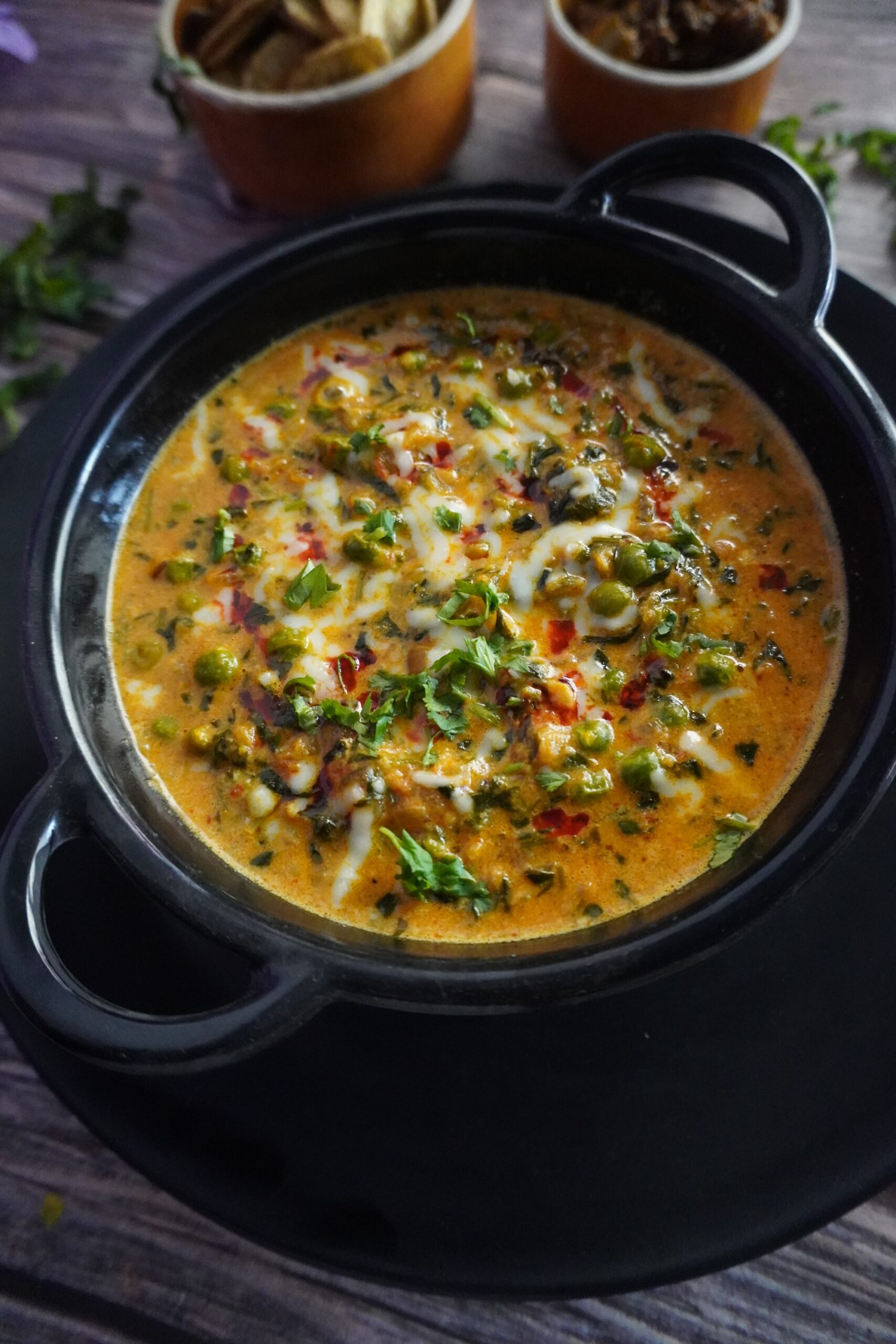 Healthier version

1) You can skip using cream but it will alter the taste.
2) You can use half milk and half cream instead. Results may alter a bit.