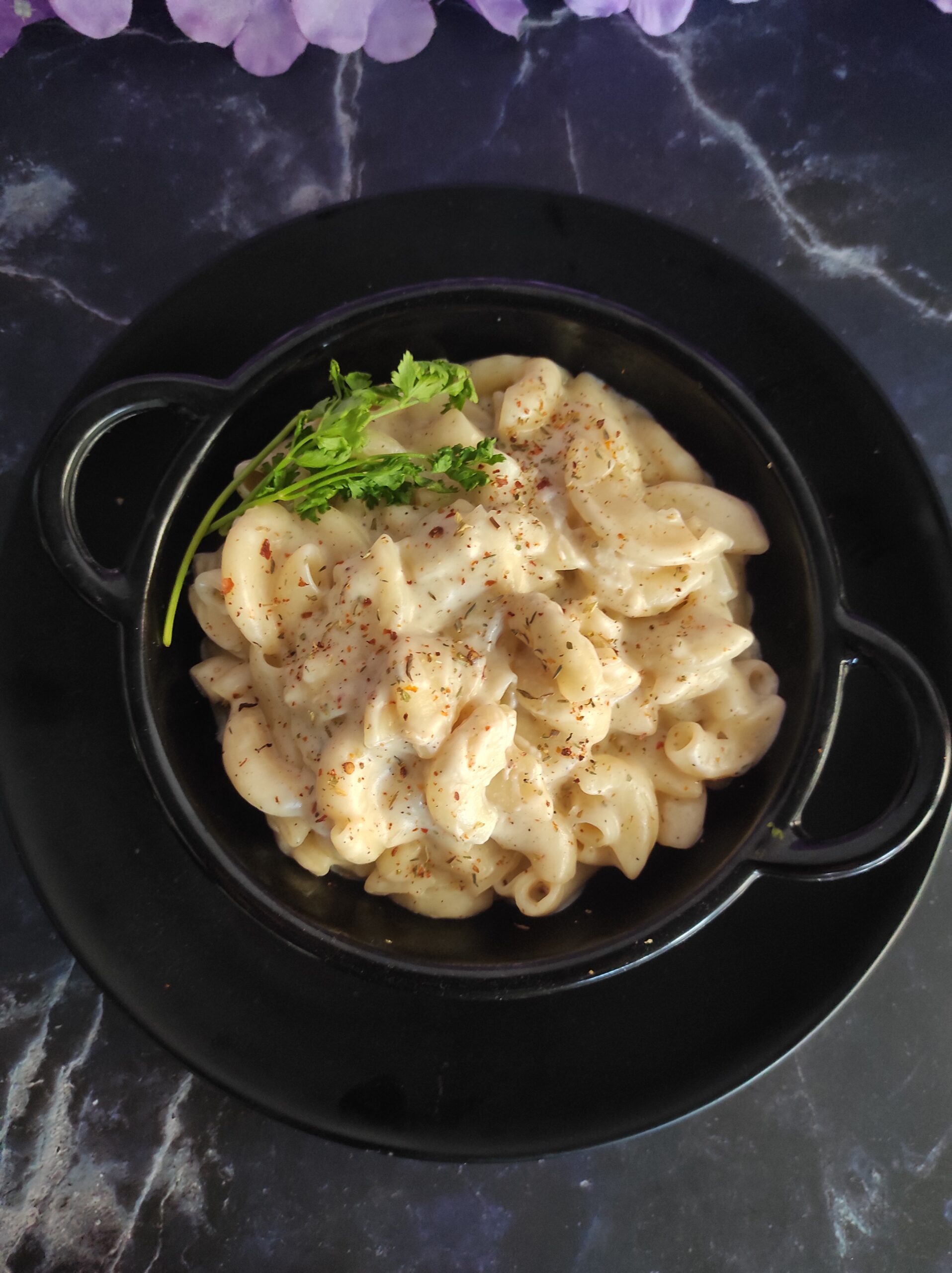 Ingredients
Macaroni- 1 and half cups
Milk- 3 cups
Italian seasonings- 1/2 tablespoon
Salt- As per taste
Pepper- 1/2 tablespoon
Cheese- 2 cubes
Grated cheese- 1 tablespoon
Step by step recipe with images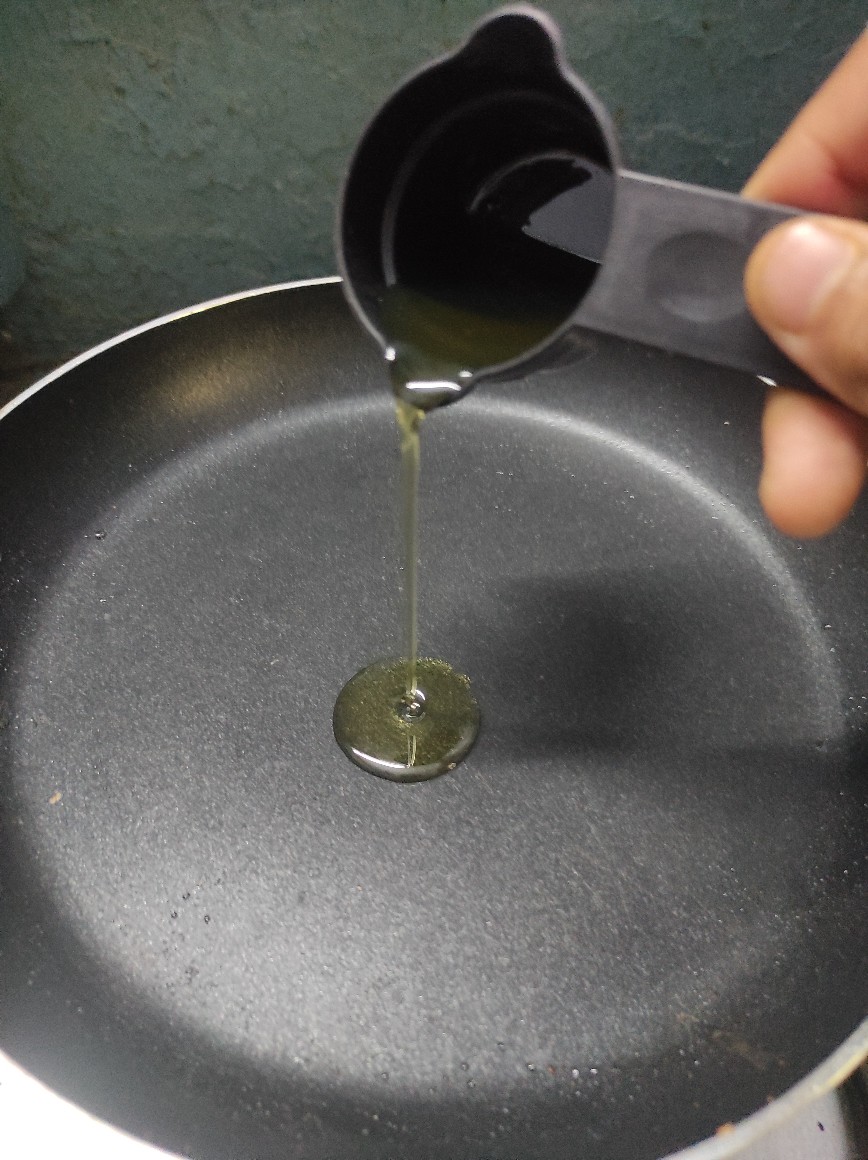 1) Firstly take a pan and add a tablespoon of oil or butter in it.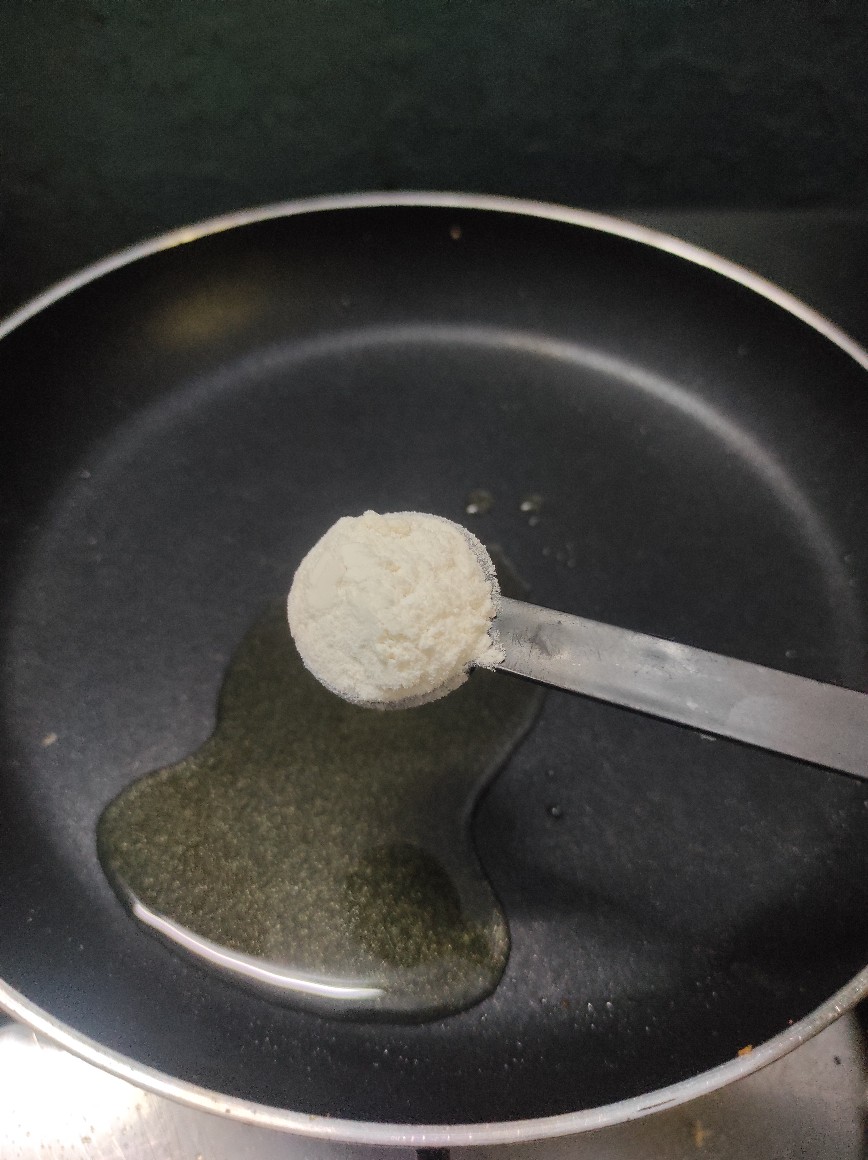 2)Now add a tablespoon of refined flour in it.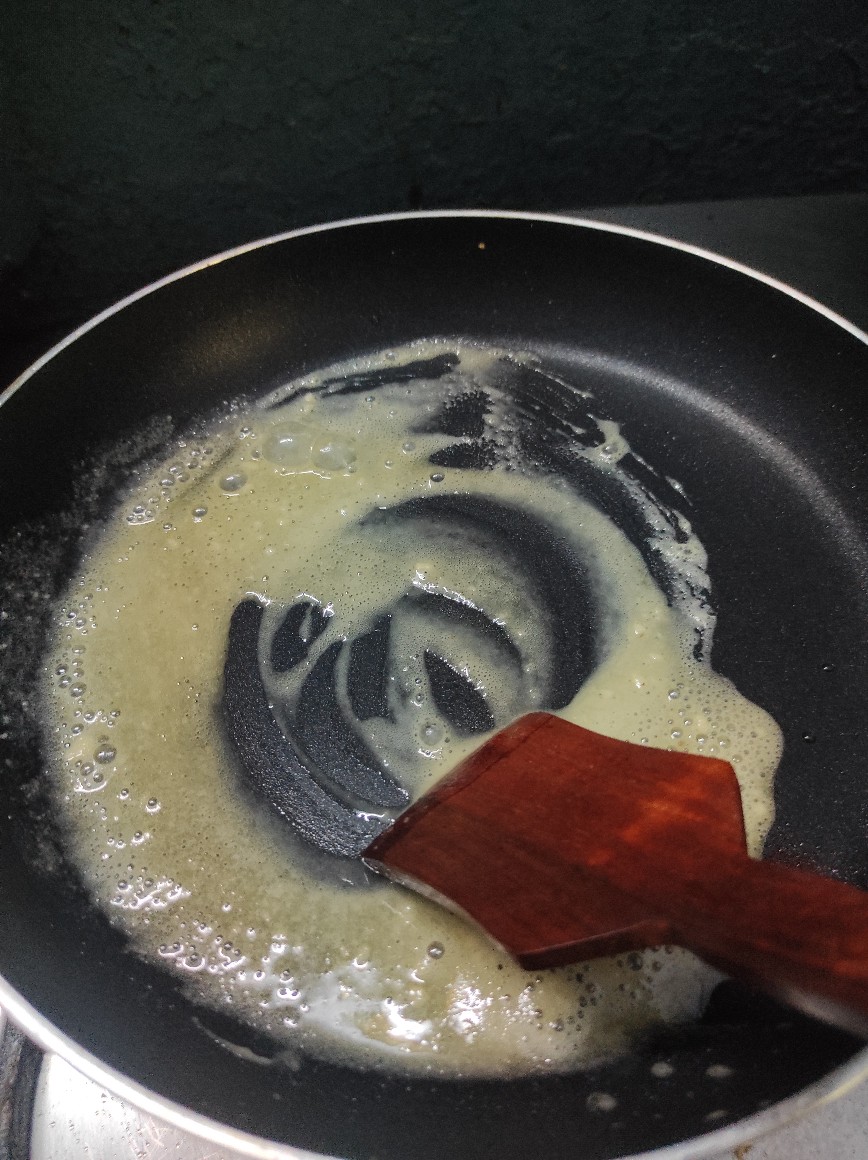 3)Stir well and cook for a minutes on low flame.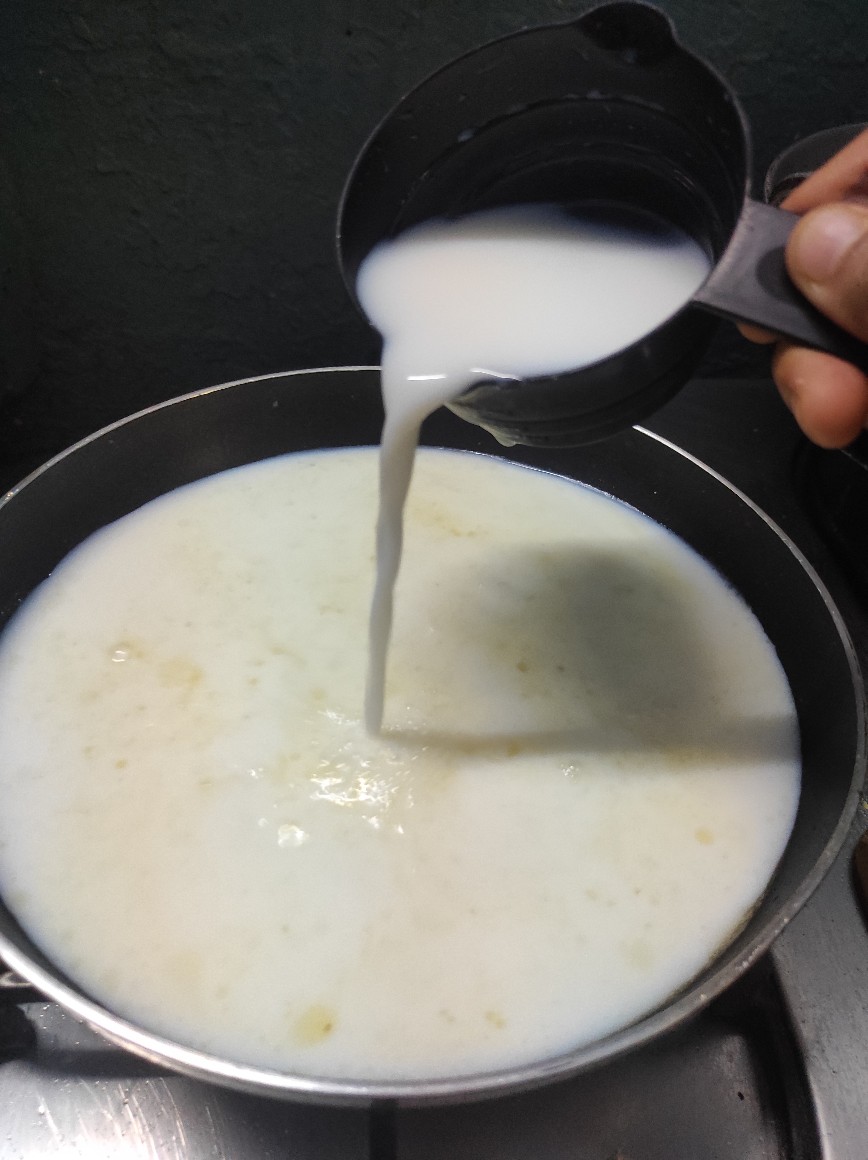 4)Now add 3 cups of milk in it. Stir it well.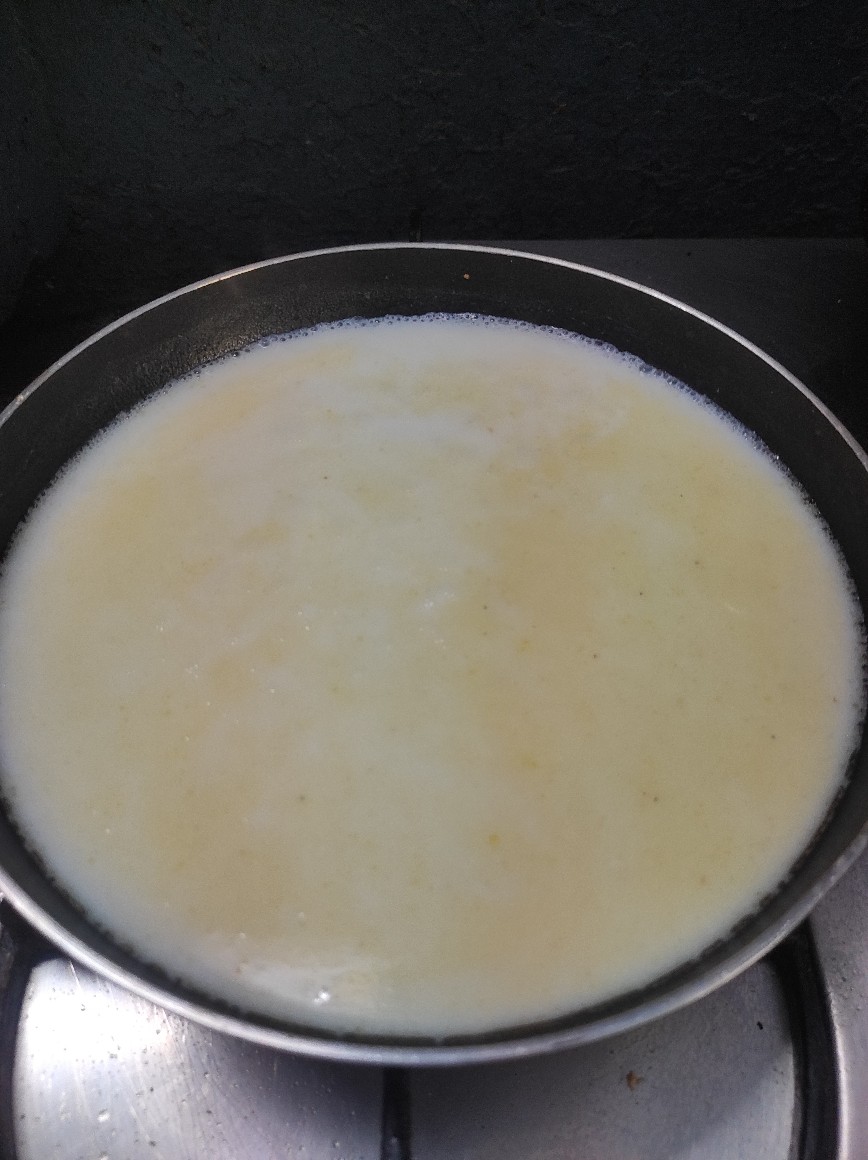 5) Boil it on high flame.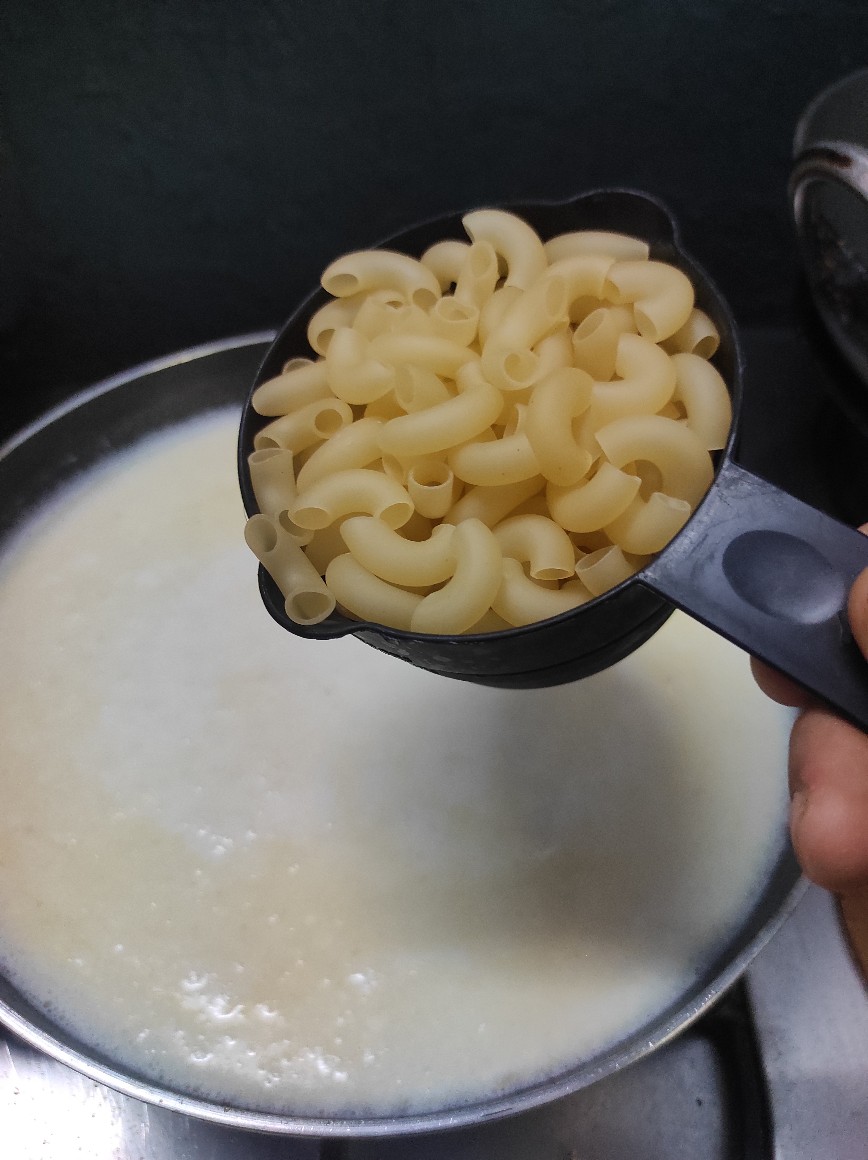 6) Now add 1 cup of macaroni in it and cook it on low flame for 15 minutes.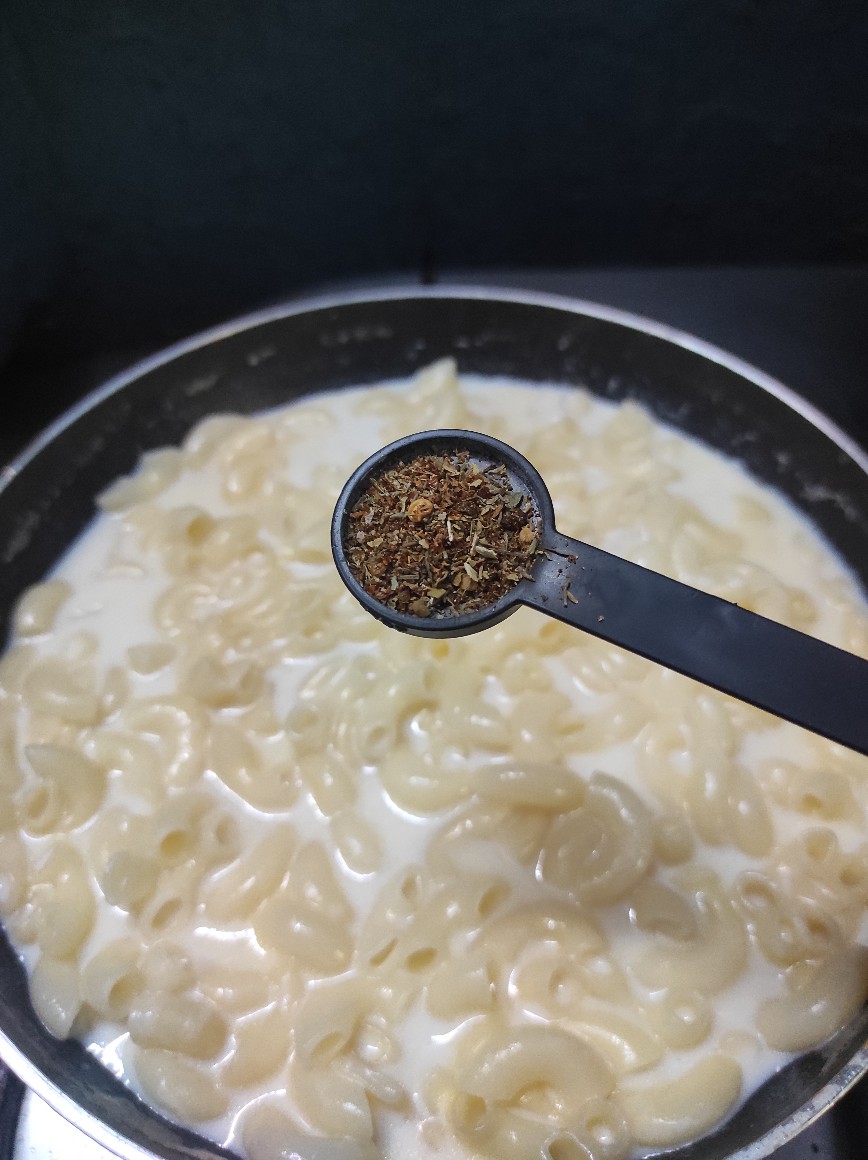 7) Add one tablespoon Italian seasonings in it.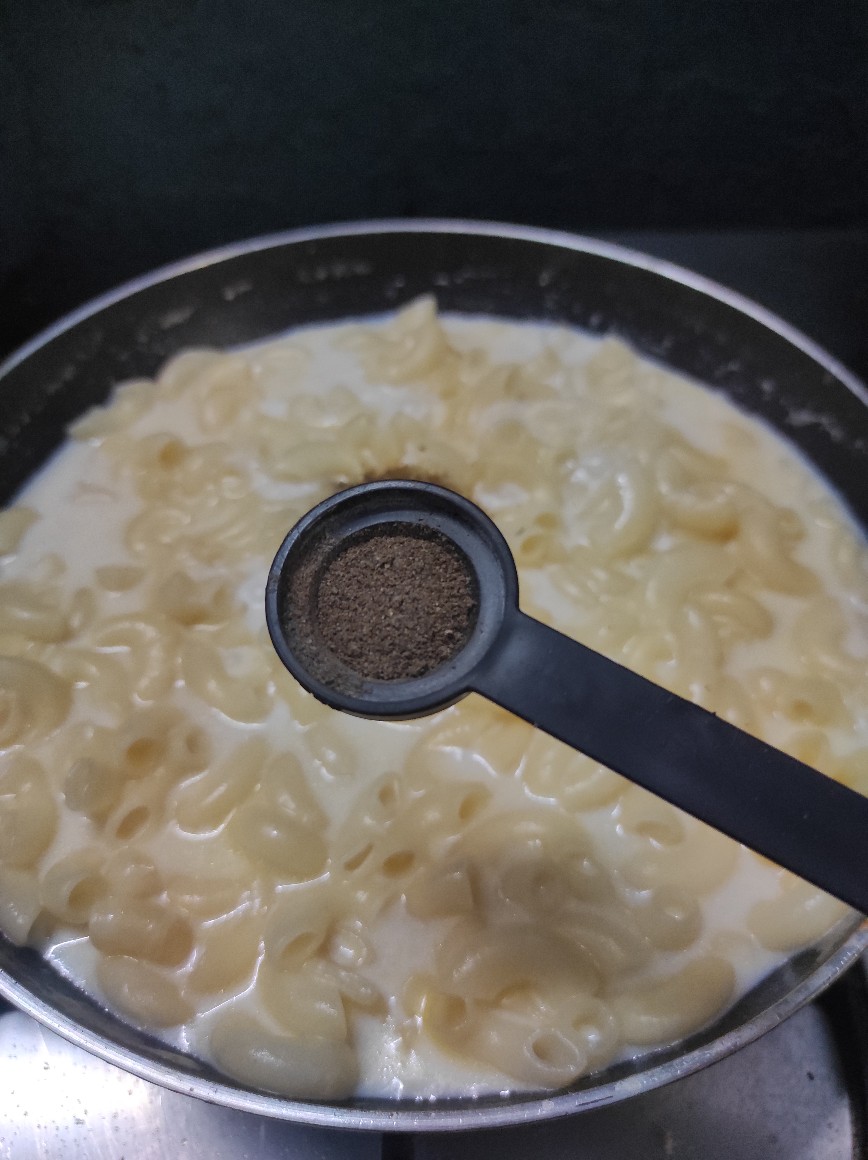 8) Add 1/2 tablespoon pepper in it.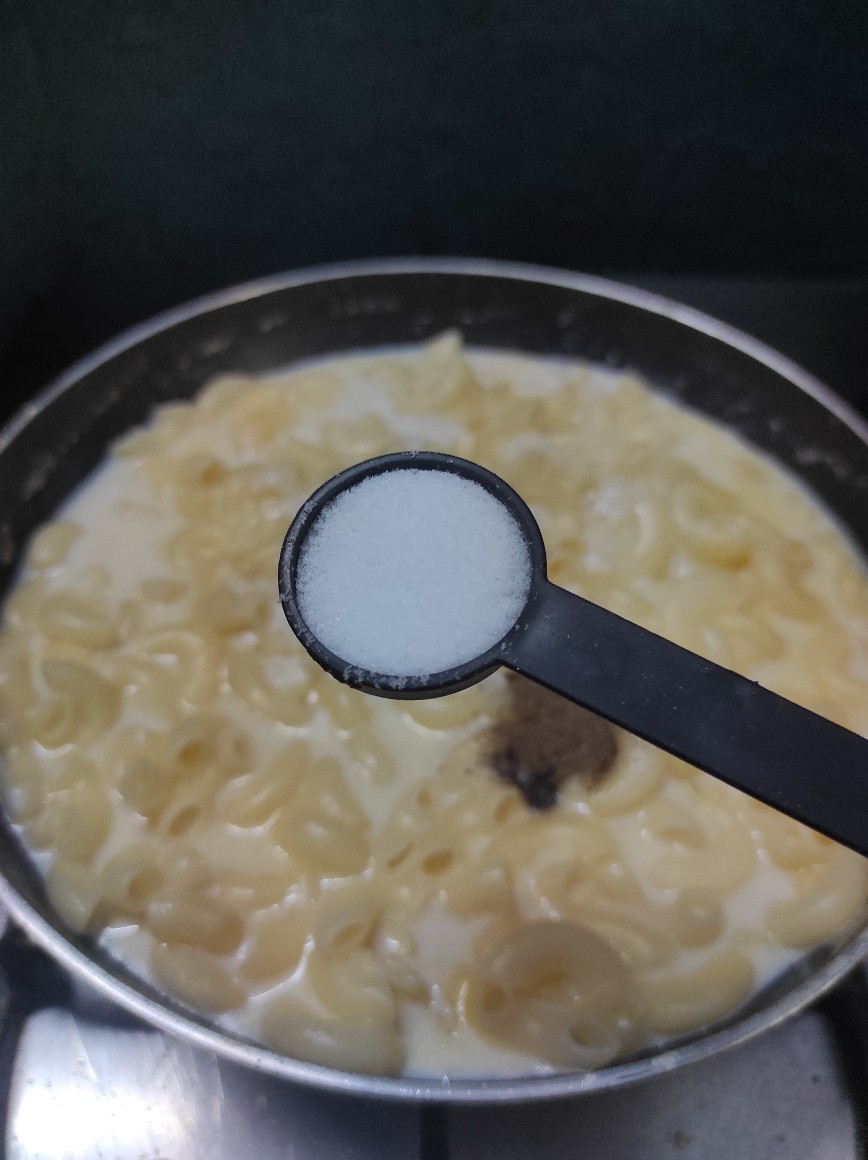 9) Add salt as per taste.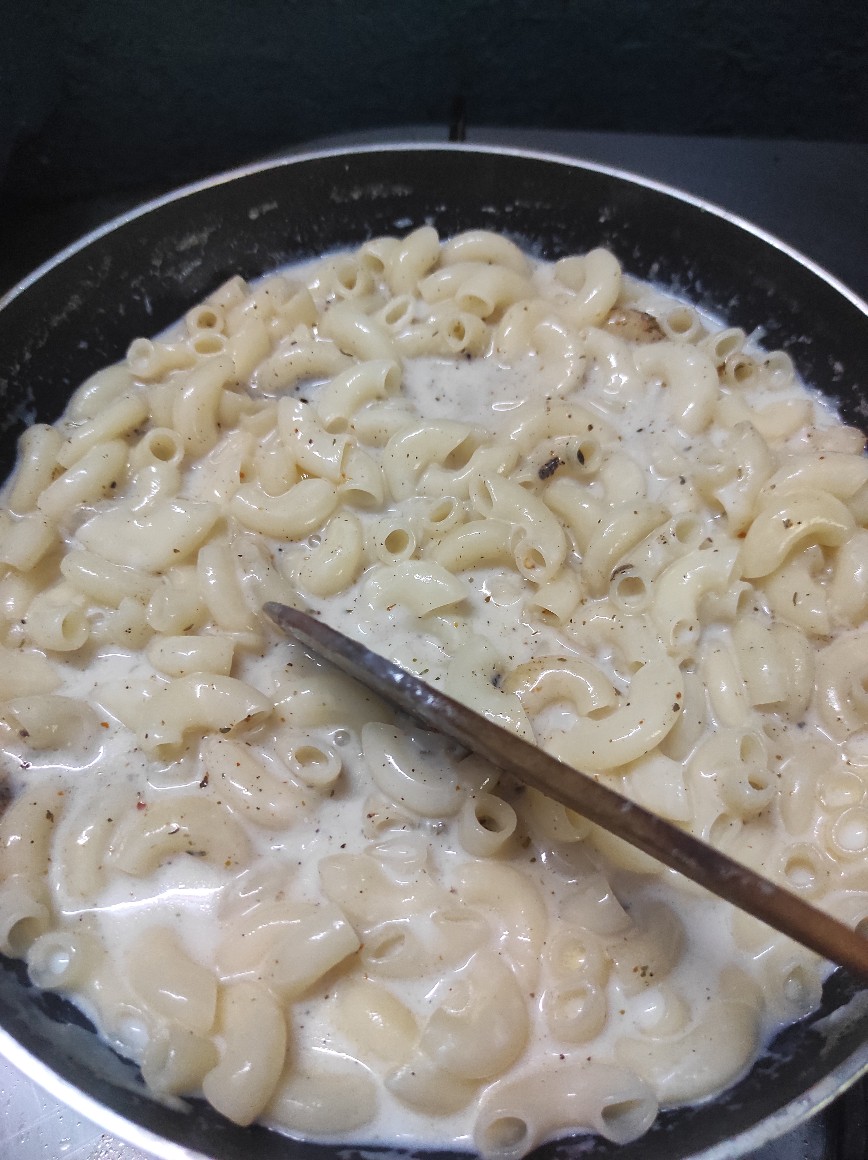 10) Stir them well.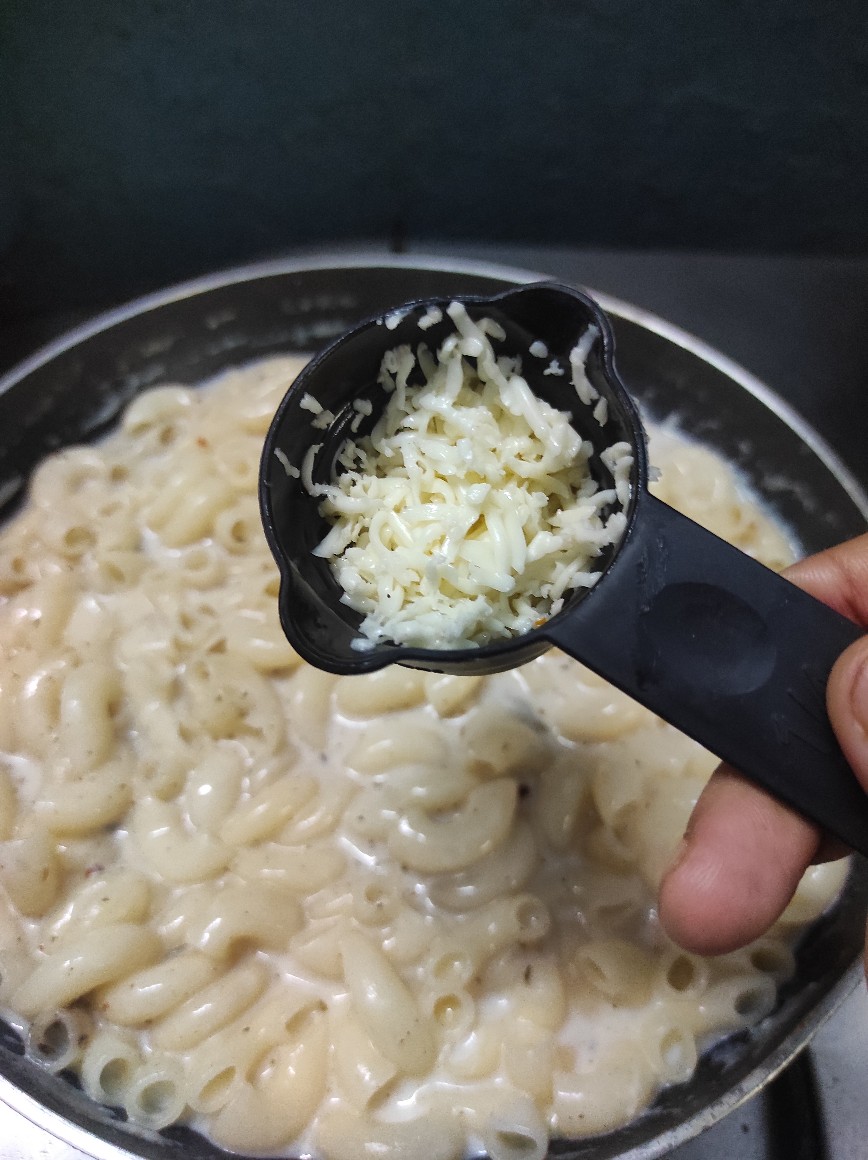 11) Now add grated cheese in it.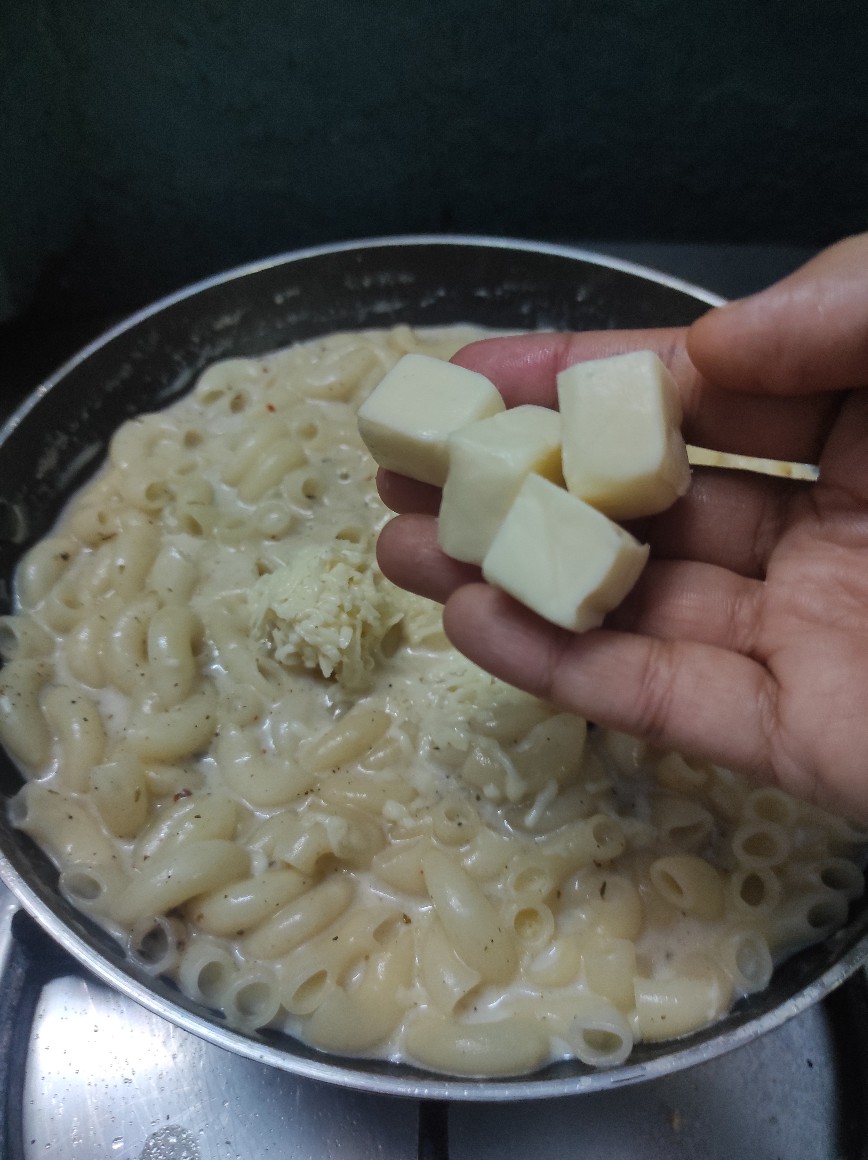 12) Add 4 cheese cubes in it.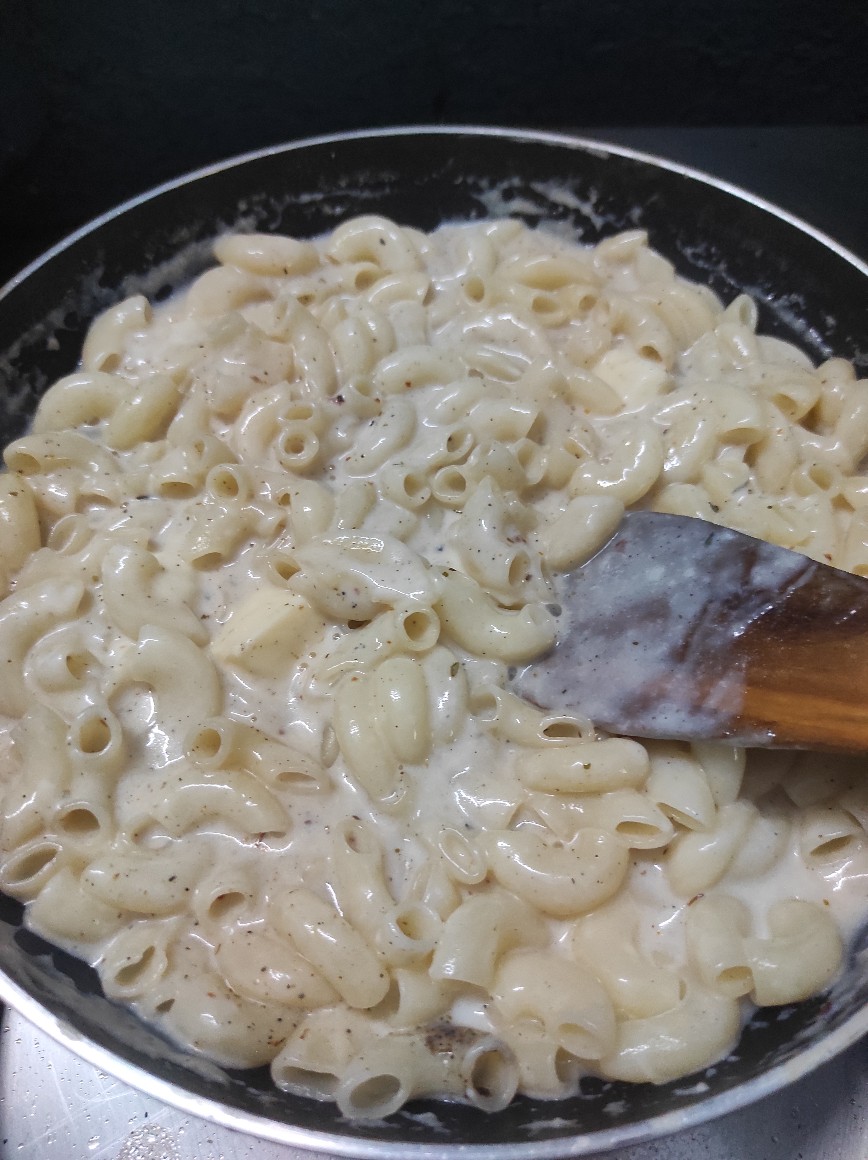 13) Mix them well and cook for another 5 minutes.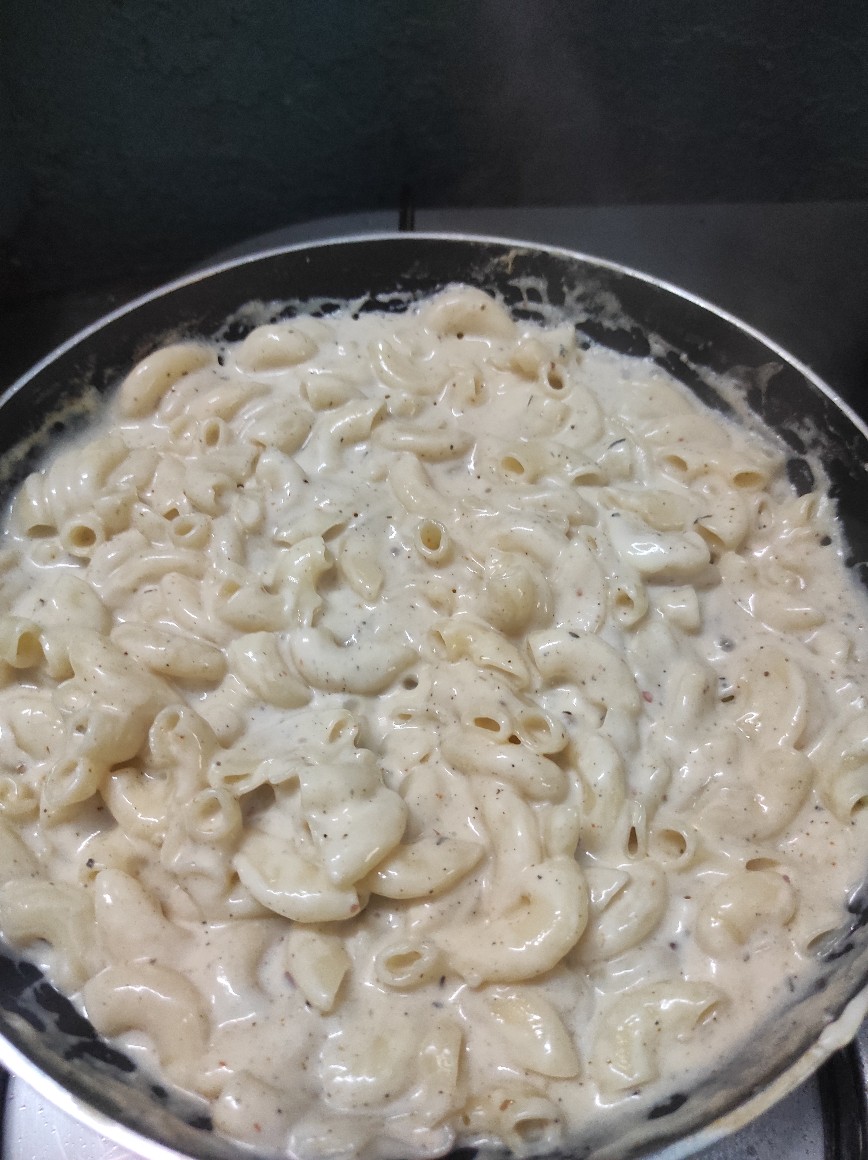 14) Once the macaroni softens and it starts bubbling out, you are done. Turn off the flame.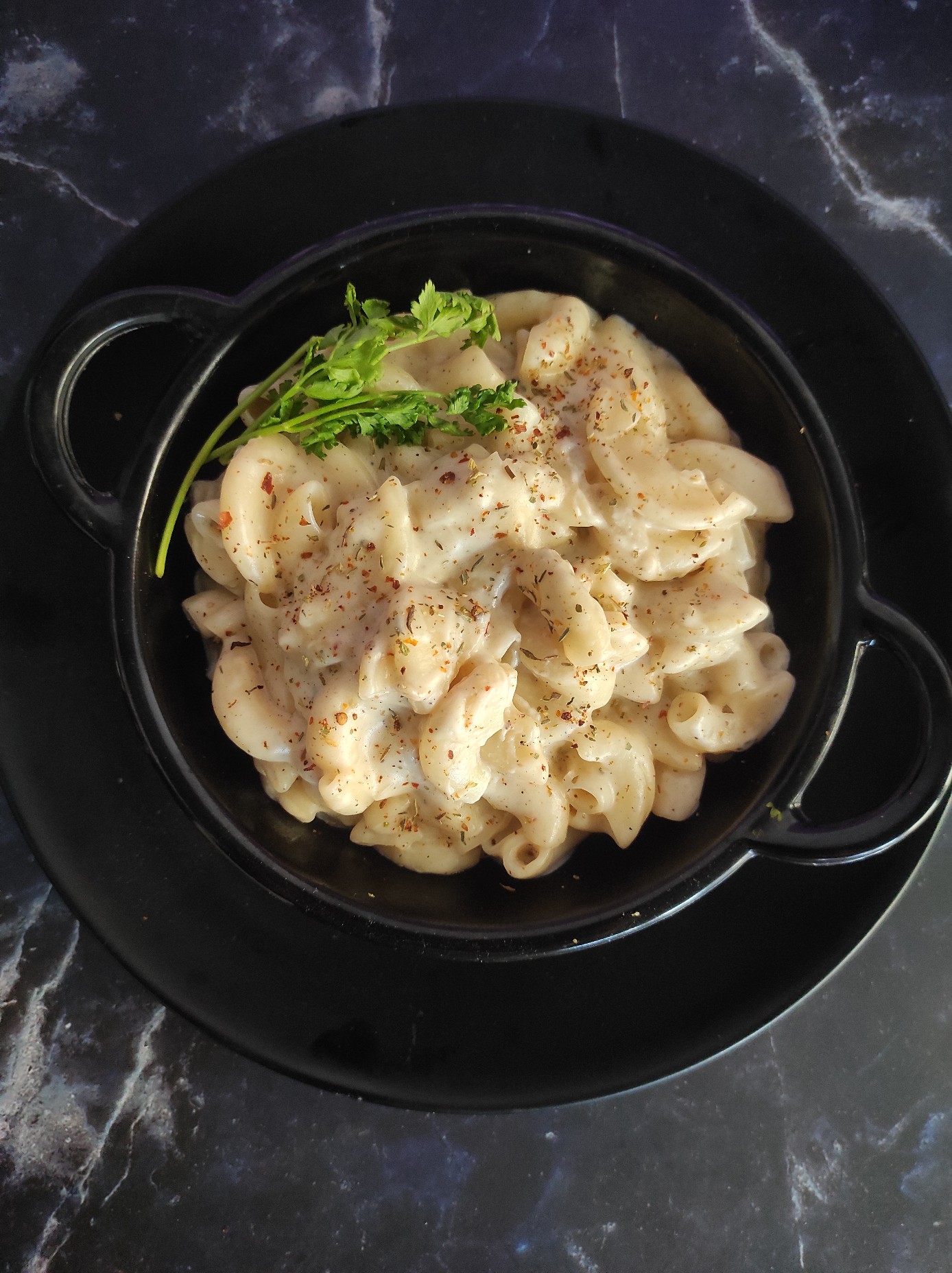 15) Your yummy and cheesy Mac and cheese is ready to be served. Tastes best when served hot.
Tips and Tricks
1) The ratio of milk and macaroni is 2:1
2) After boiling the milk, turn the flame to low and cook the macaroni on low flame.
3) You can add more cheese if you want more cheesy version of it.
4)Your Mac and cheese is perfectly cooked when you see small bubbles in it. That's the time you need to turn off the flame. 5) Authentic Mac n cheese is made with mik. You can add half quantity of milk and half water if you want.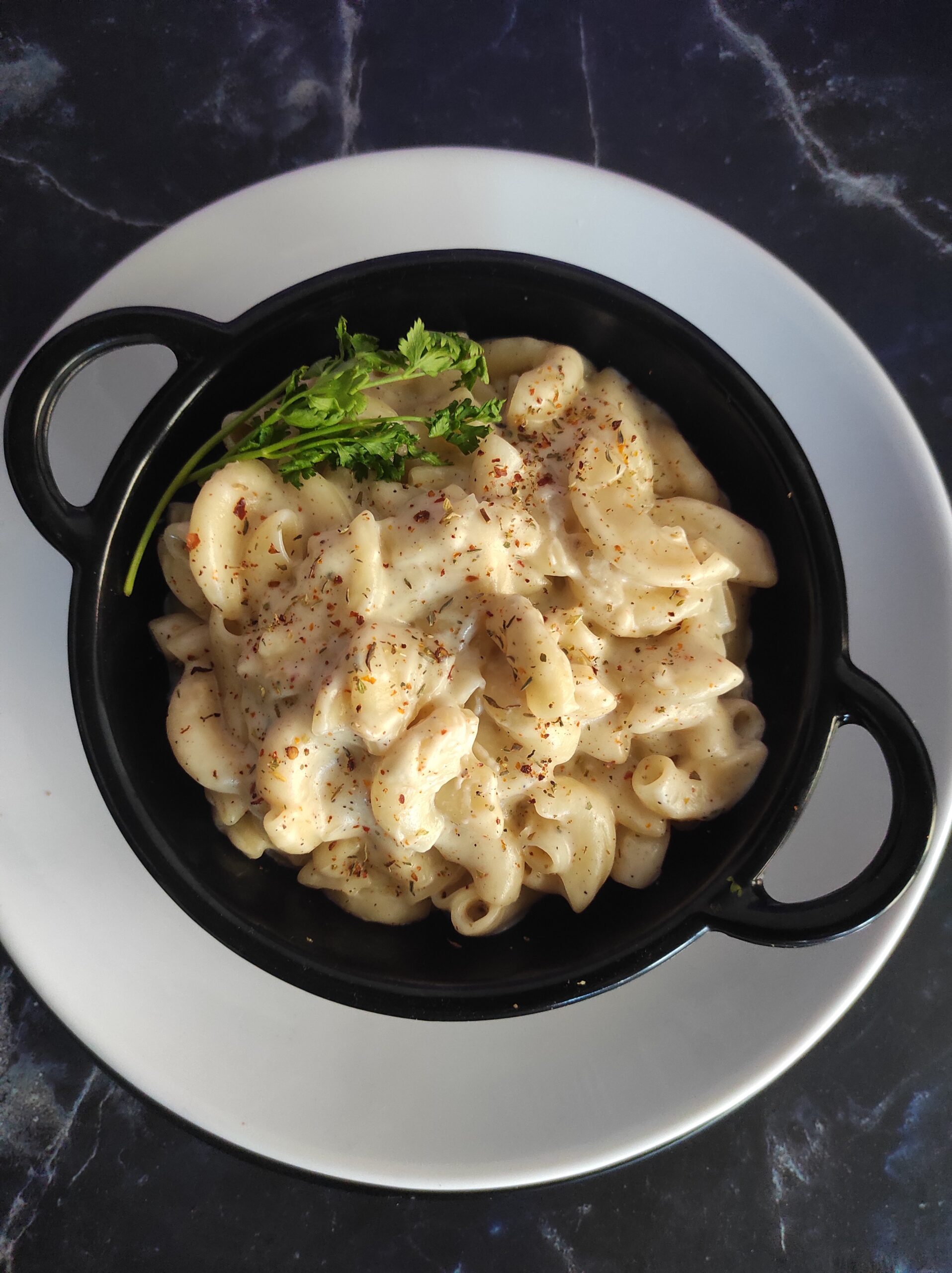 Healthier version
1) You can use wheat or semolina macaroni instead of wheat flour one.
2) You can reduce the quantity of cheese if you want.