Paneer finger is a yummy and healthy appetizer recipe which can be made with readily available ingredients and that too in no time. This yummy and crispy recipe is a perfect snacks option for your house parties or birthdays. Paneer also known as cottage cheese is packed with protein and goodness which not only makes you healthy but also tastes yum. In this recipe paneer is seasoned and then coated with breadcrumbs and fried until crisp. These fingers tastes best with mayo dip, the recipe of which is given below.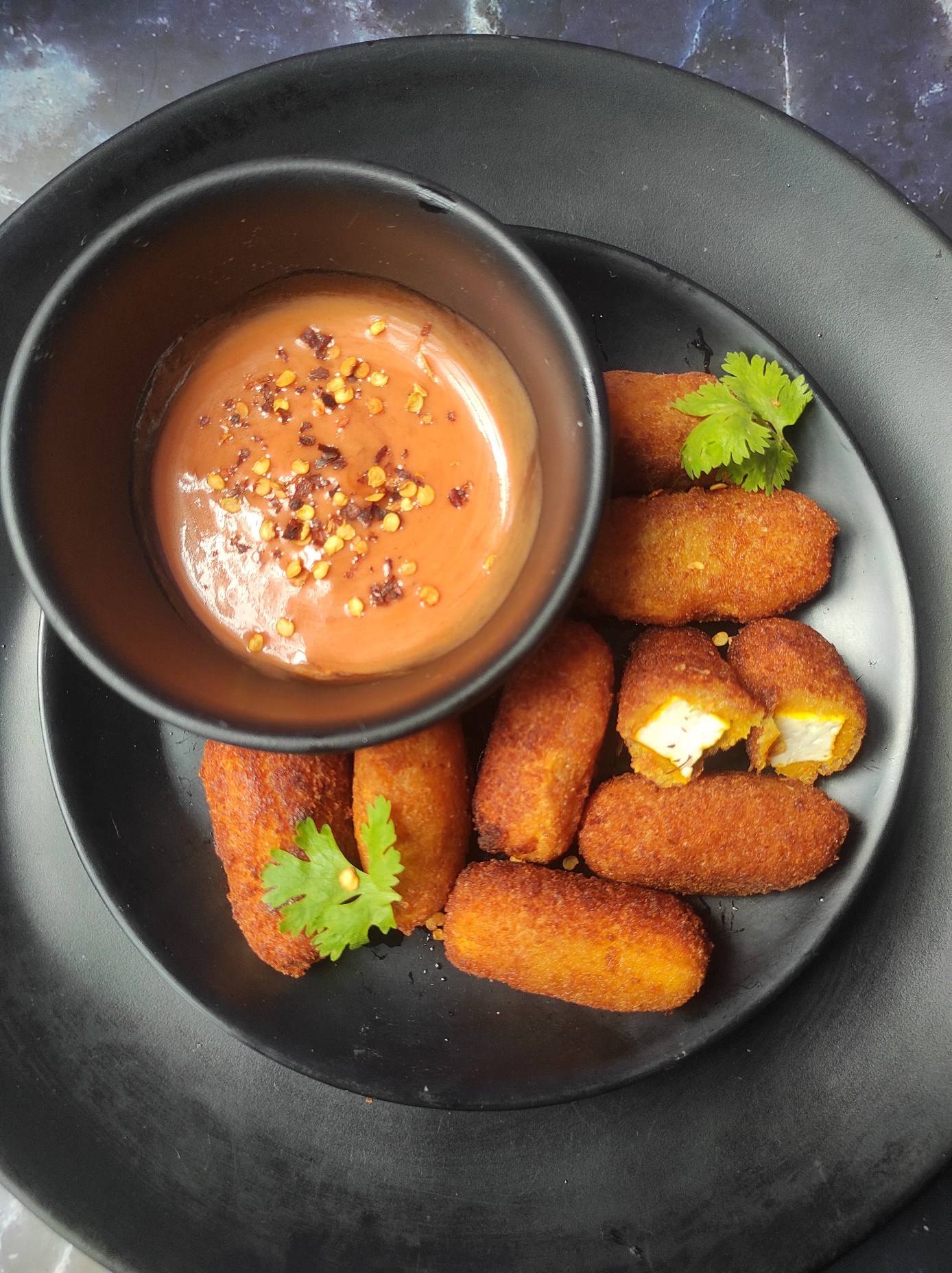 Introduction
Paneer finger is very similar to human fingers and that's how this recipe gets its name. Paneer fingers is made by slicing paneer and then seasoning it with herbs and spices. Further it is dipped in slurry and coated with breadcrumbs. They are deep fried until they turn golden brown and crisp. This recipe tastes best with mayo dip and coke. The best part about this recipe is that it can be made quickly. It hardly takes anytime or efforts to cook this Lipsmacking recipe. So if you are craving for some yummy appetizer or snacks, give this recipe a try and please don't forget to share your reviews in the comments section below.
Ingredients
Paneer- 200 grams
Salt- 2 teaspoon
Turmeric powder-1 teaspoon
Red chilli powder- 1 teaspoon
Cornflour- 2 tablespoon
Refined flour- 2 tablespoon
Breadcrumbs – 1 cup
Oil for frying
Step by step recipe with images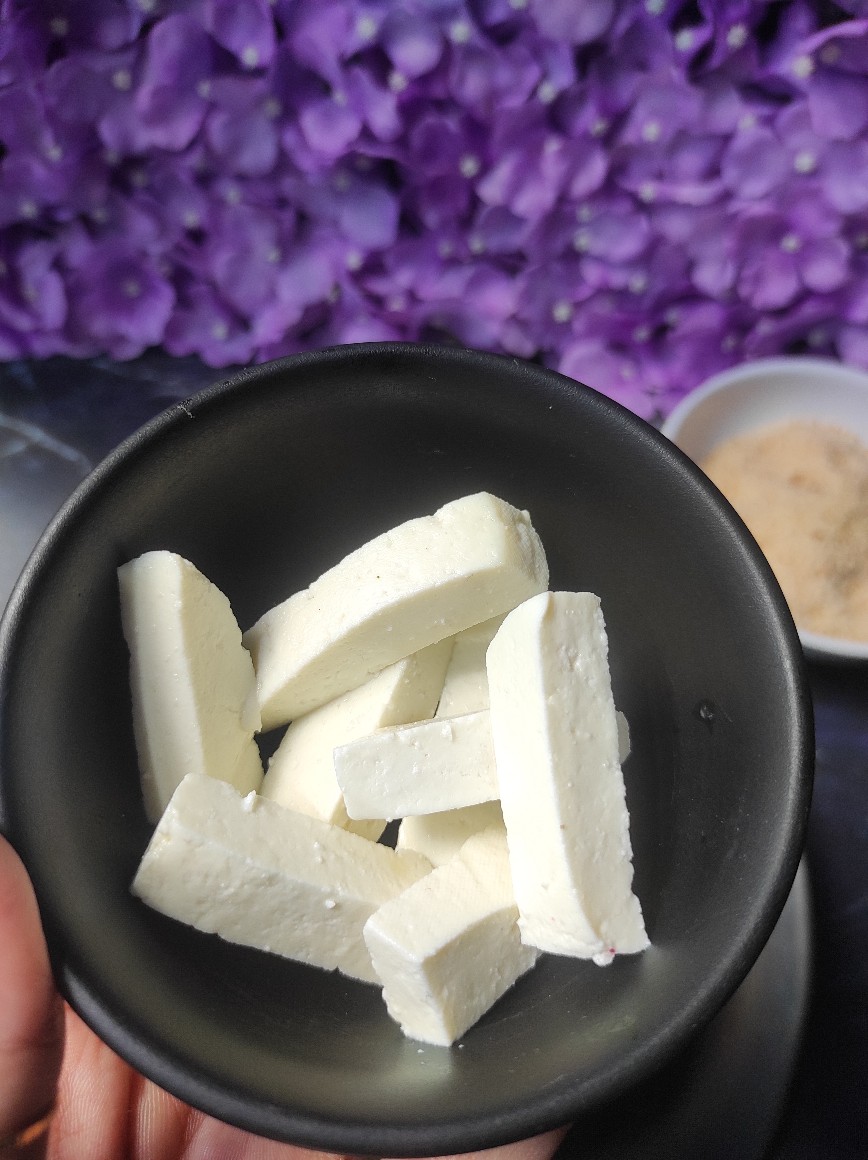 1) Firstly slice the paneer as shown above.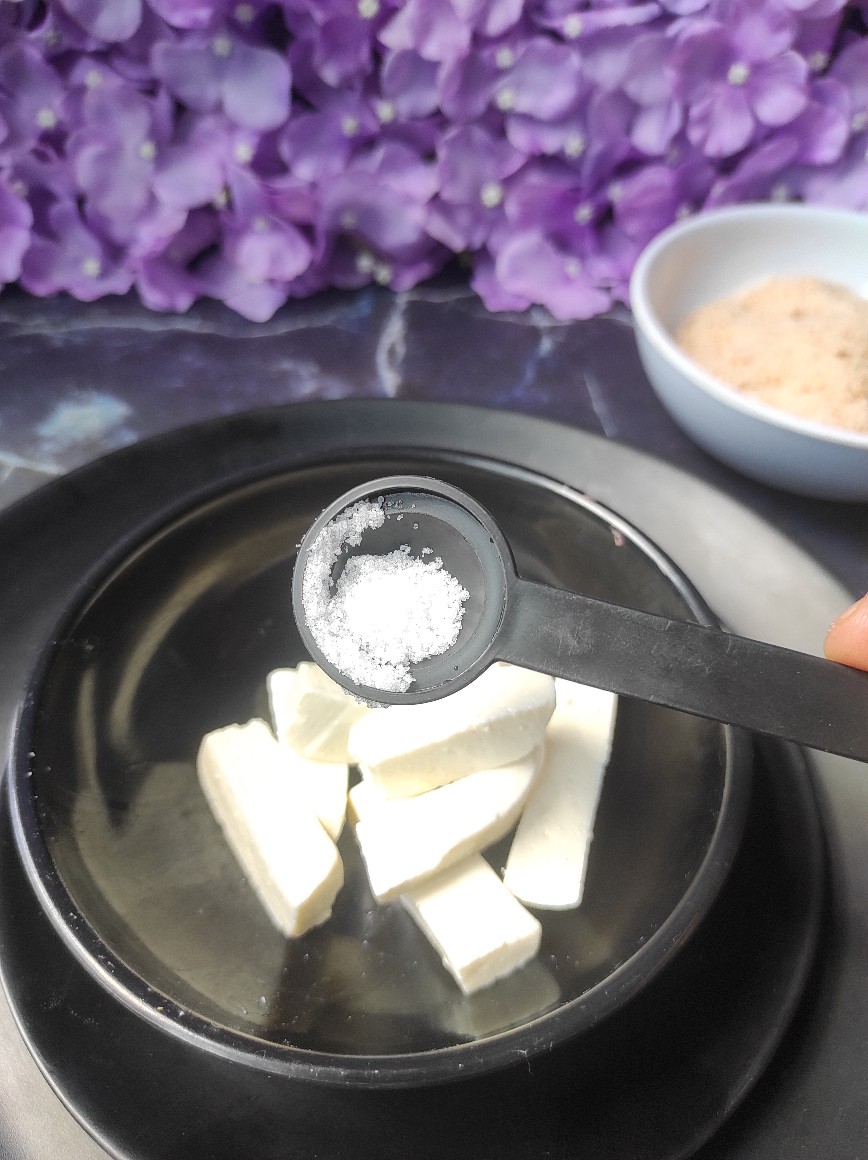 2) Now sprinkle one teaspoon salt in it.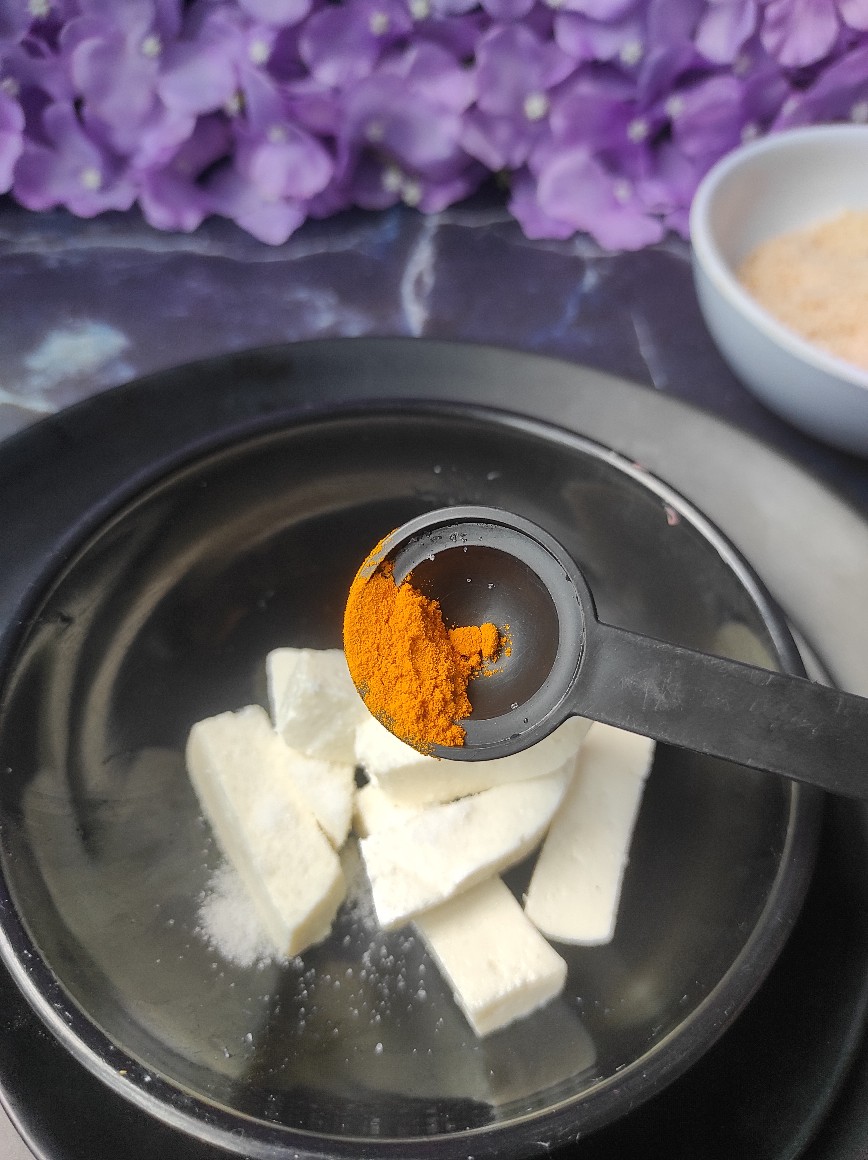 3) Sprinkle one teaspoon turmeric powder in it.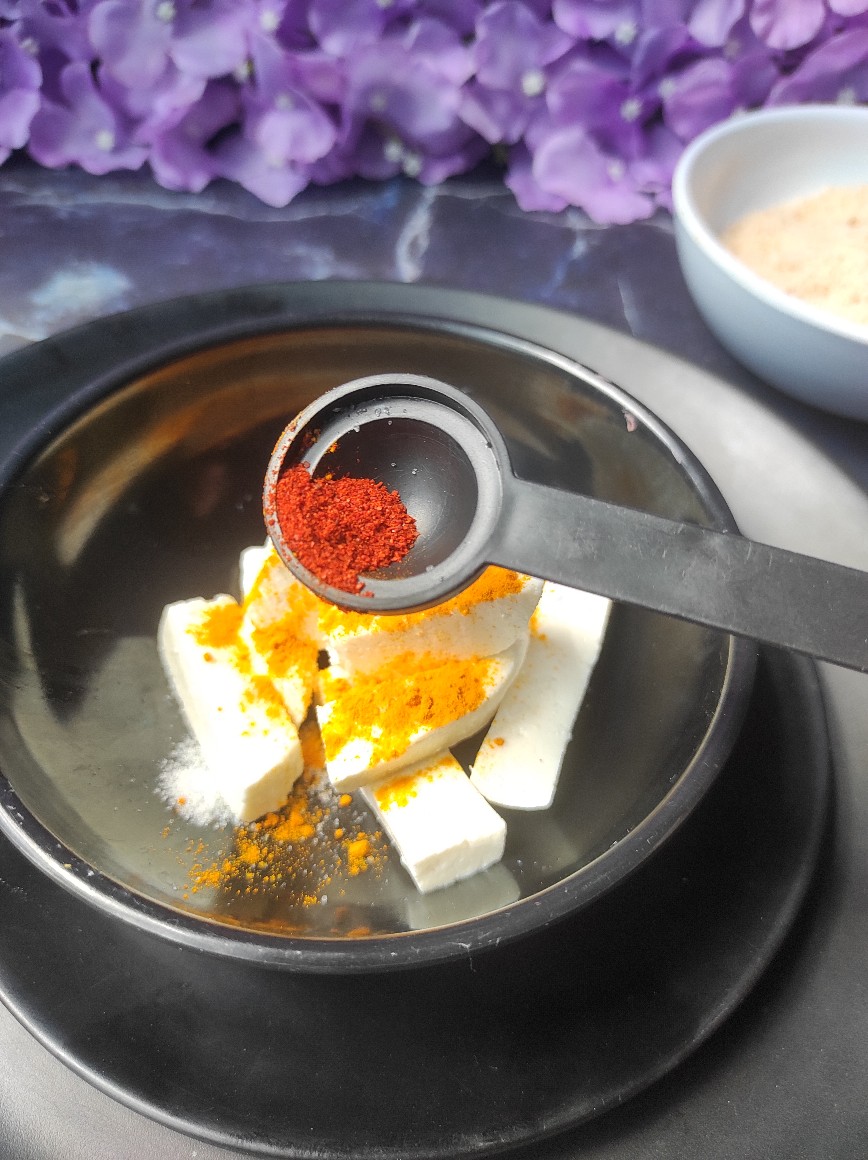 4) Sprinkle a teaspoon of red chilli powder in it.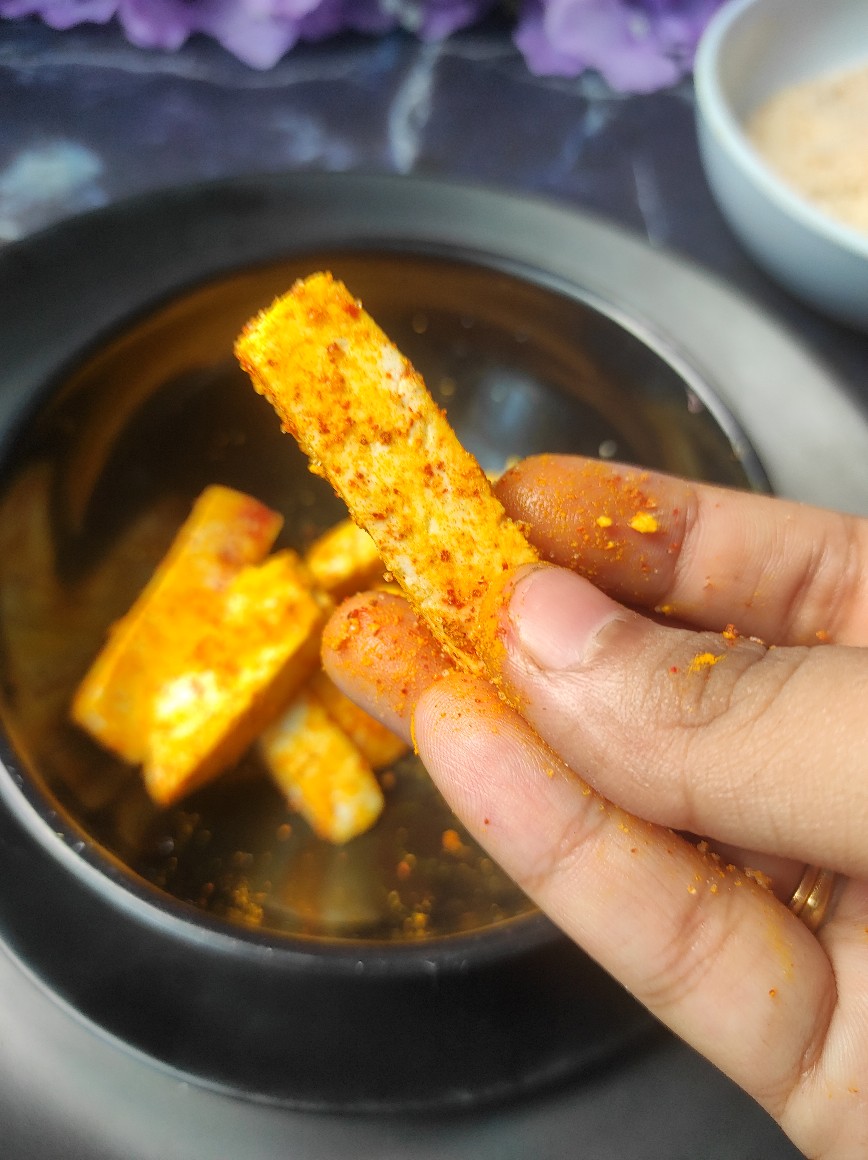 5) Mix them with your hands gently.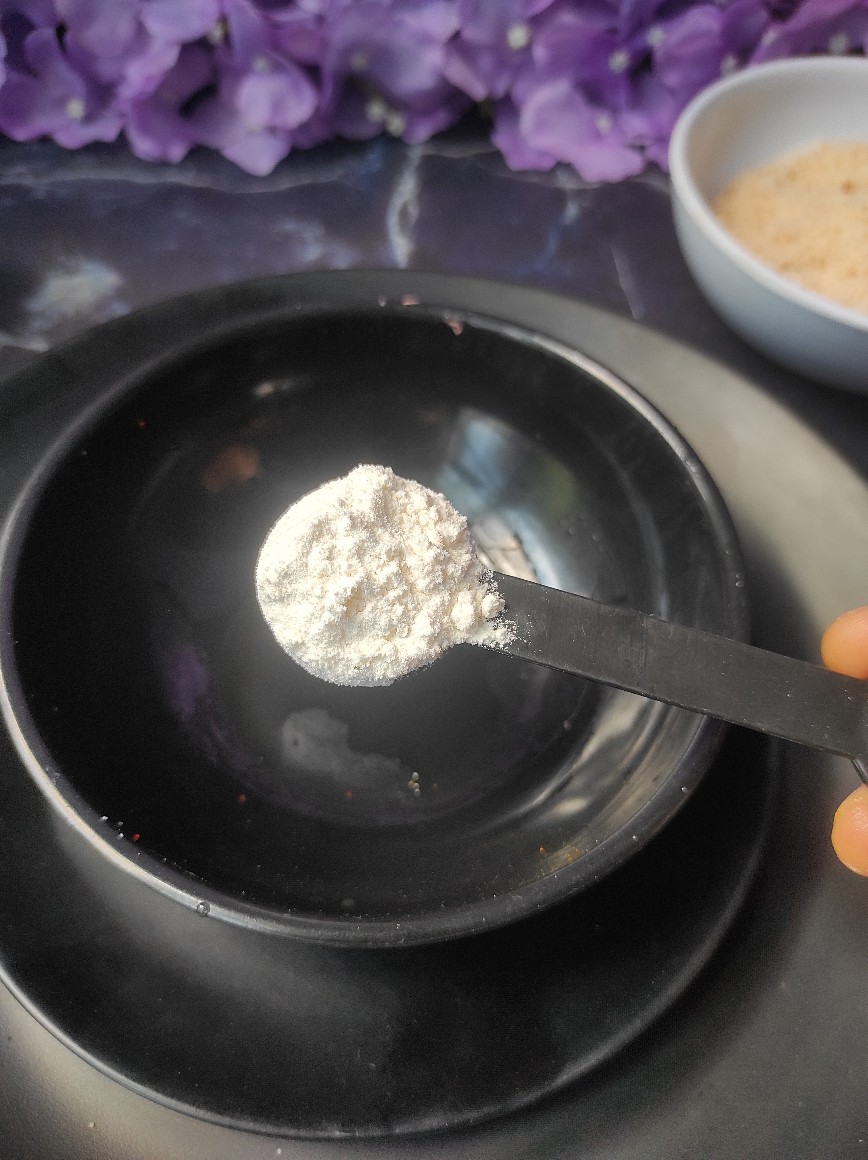 6) Now take a mixing bowl and add 2 tablespoon refined flour in it.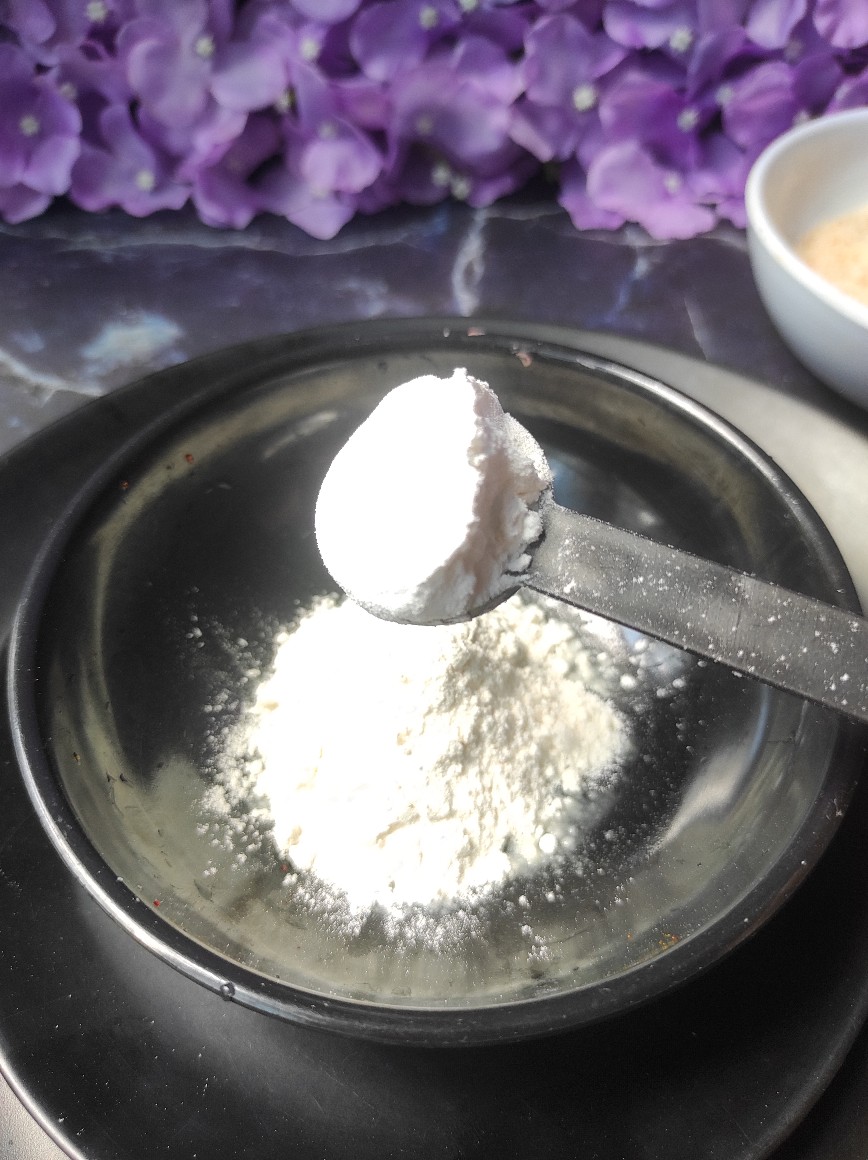 7) Add 2 tablespoon of cornflour in it.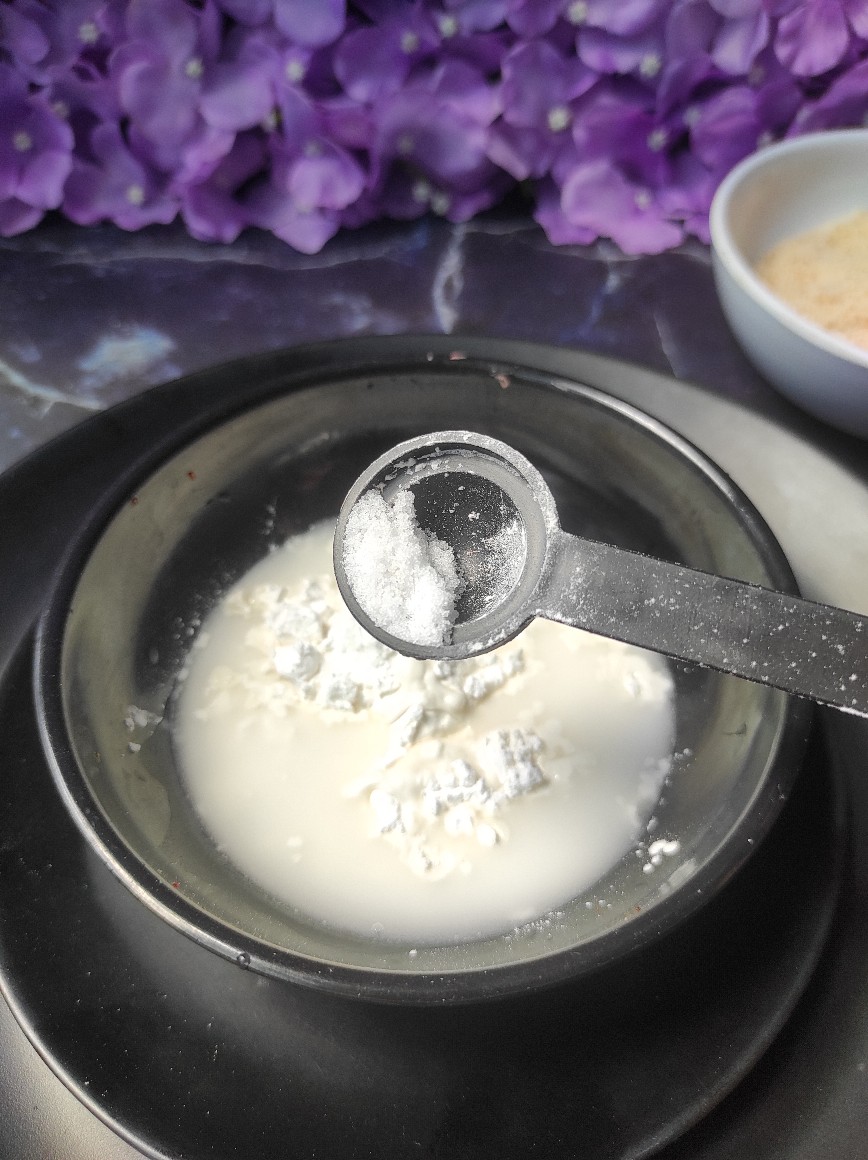 8) Add a teaspoon of salt in it.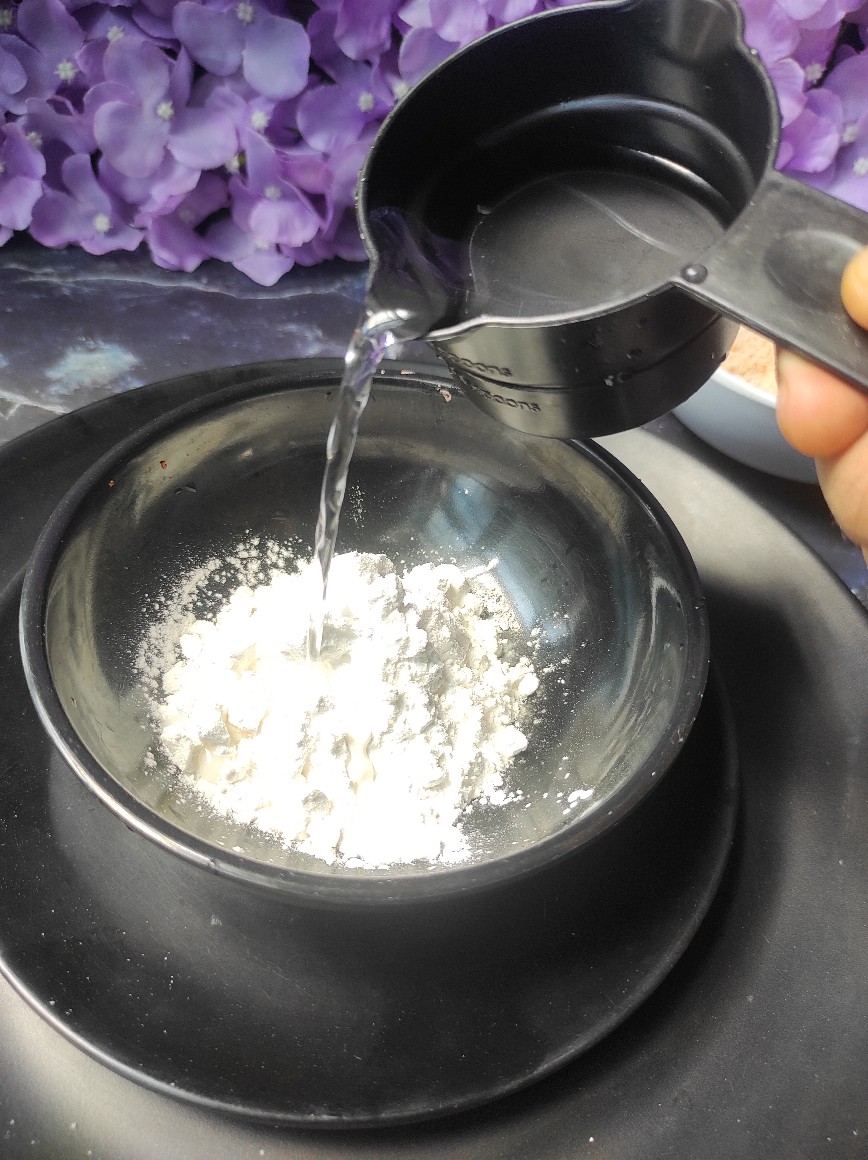 9) Add 3 to 4 tablespoon water and mix it well.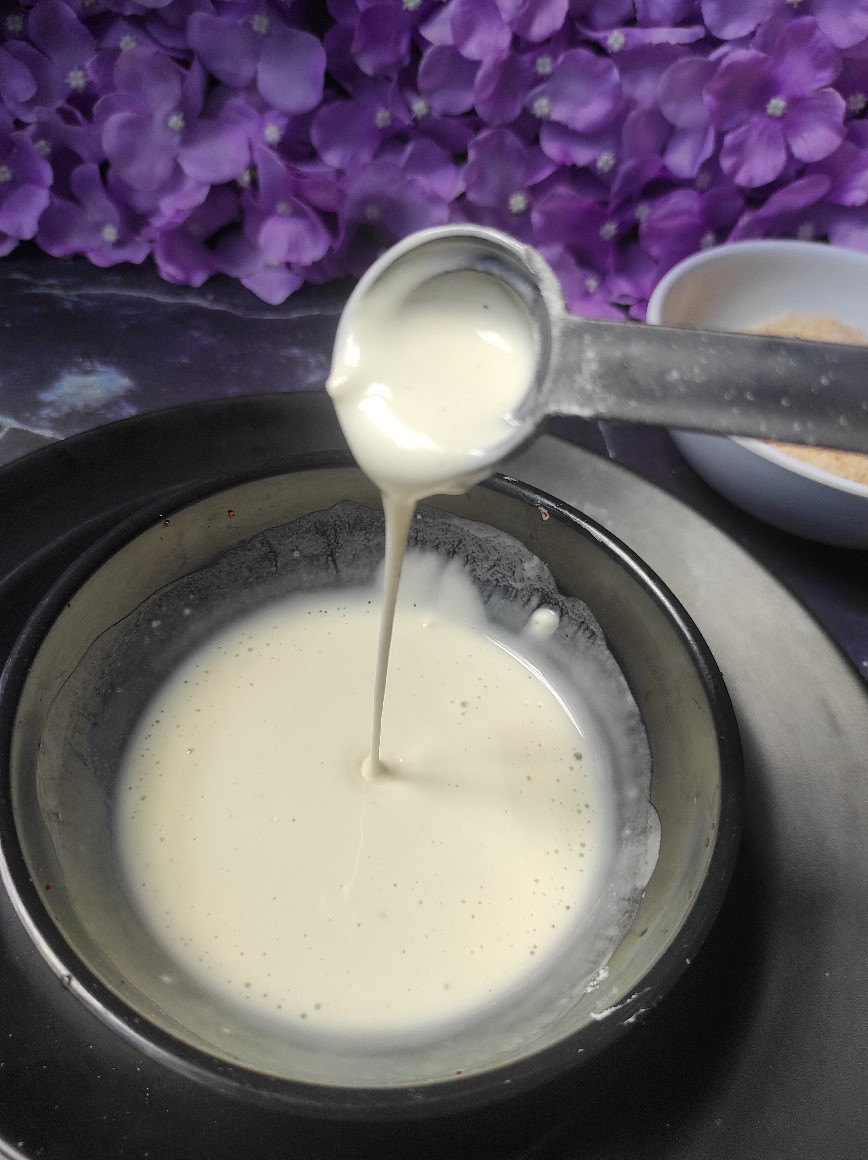 10) Make a semi thick slurry. Avoid lumps.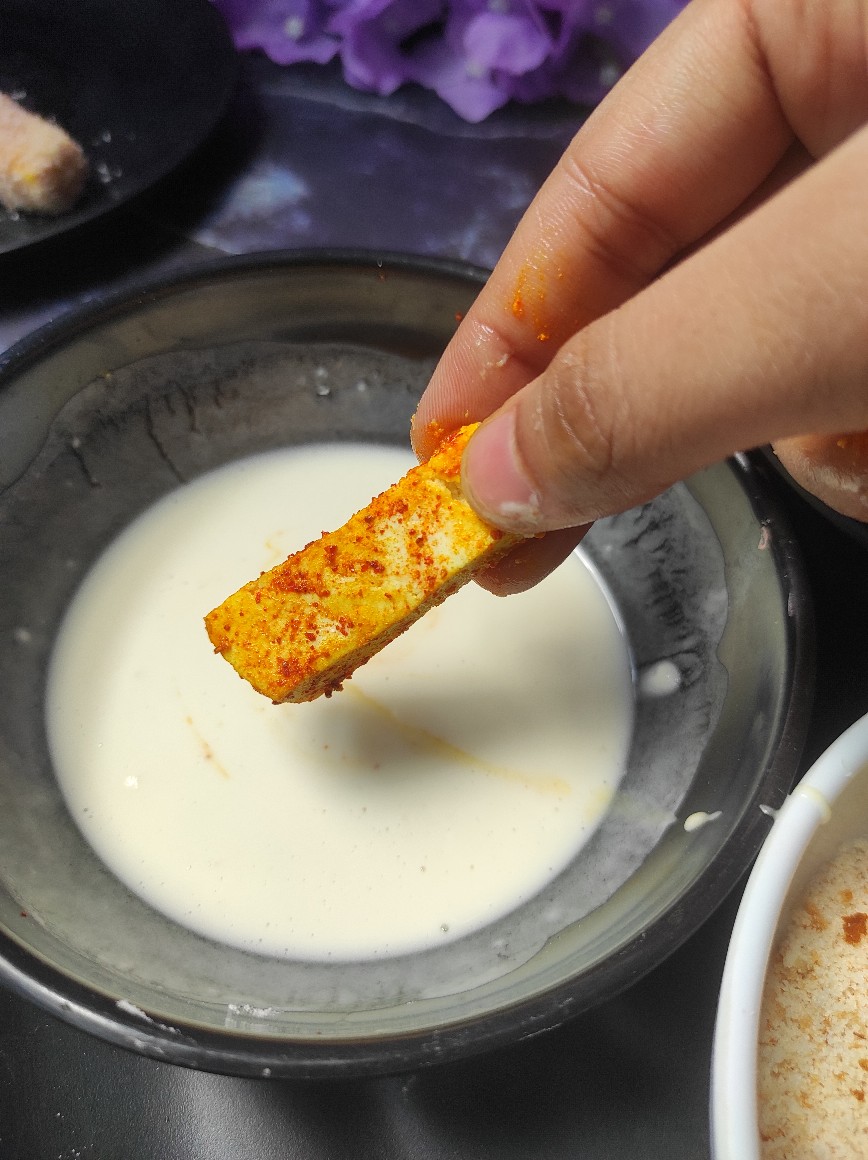 11) Now dip the marinated paneer slices in the slurry and coat it well.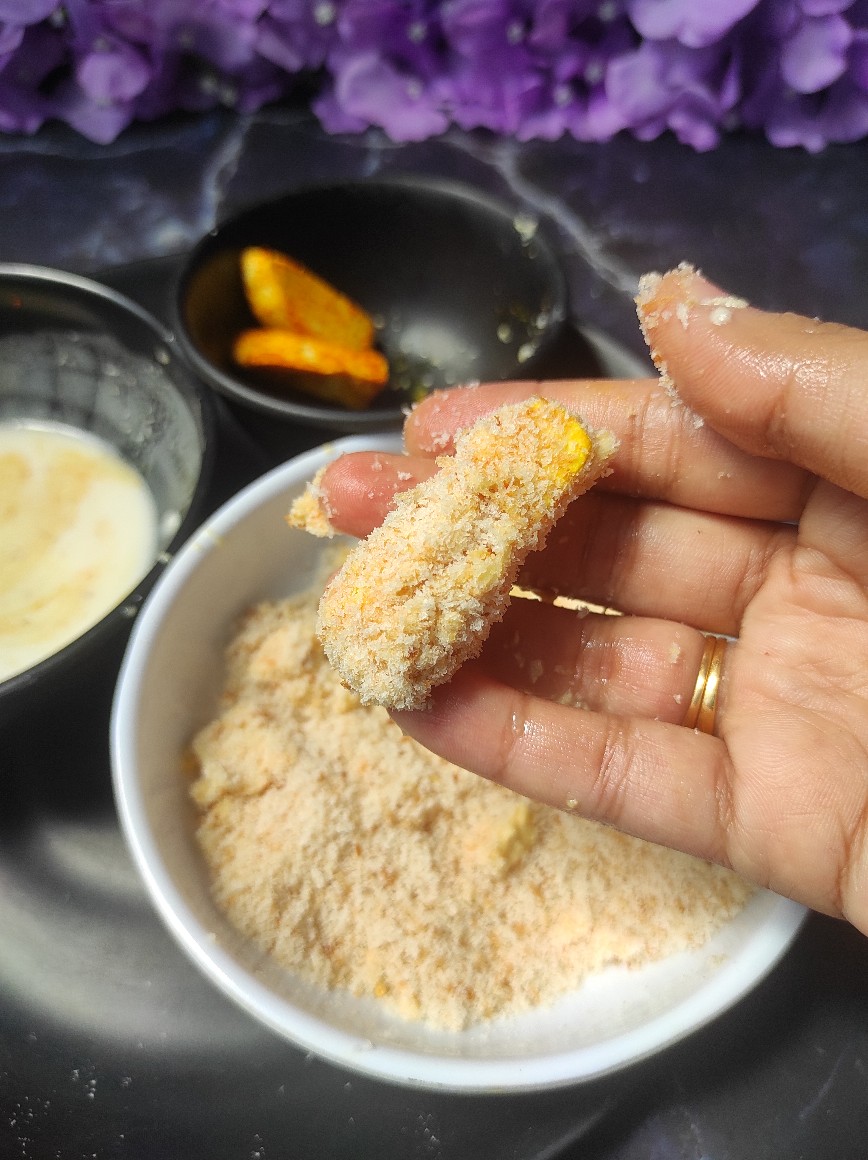 12) Coat them with breadcrumbs.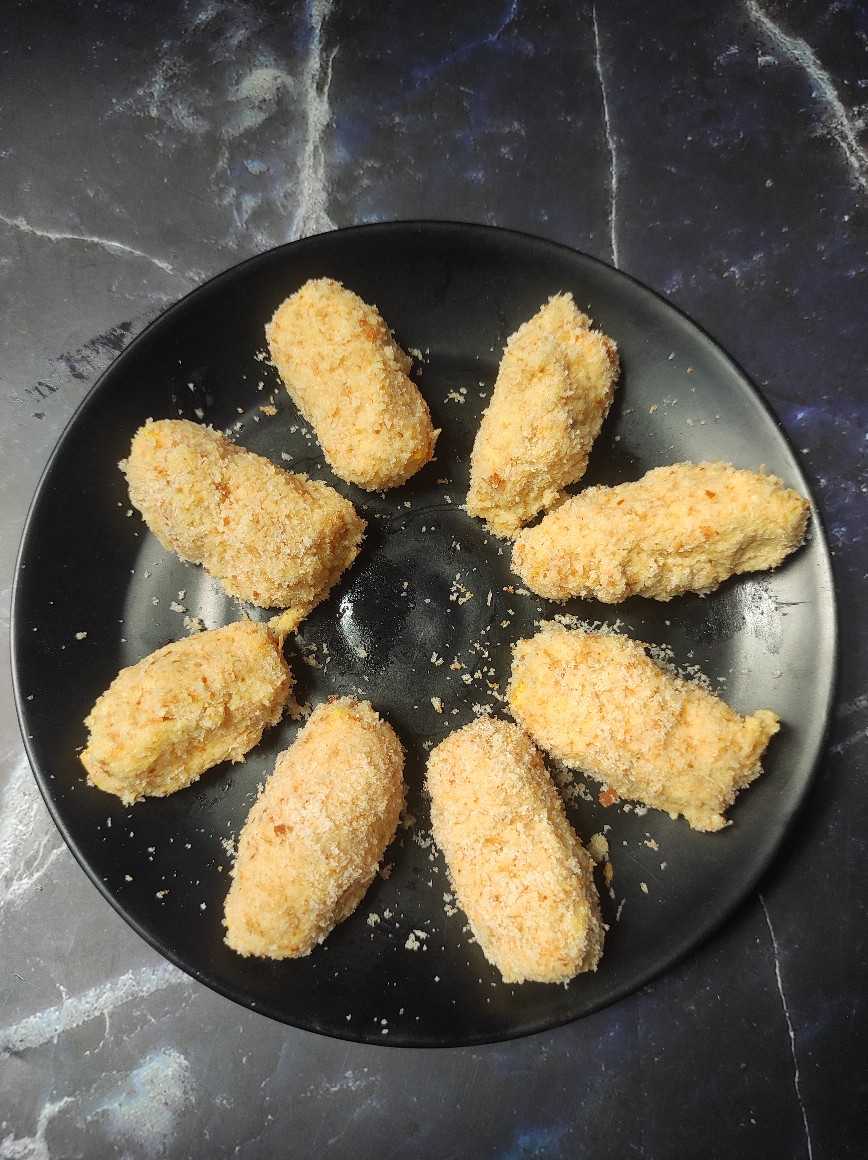 13) Repeat the process once, so that the paneer gets coated evenly.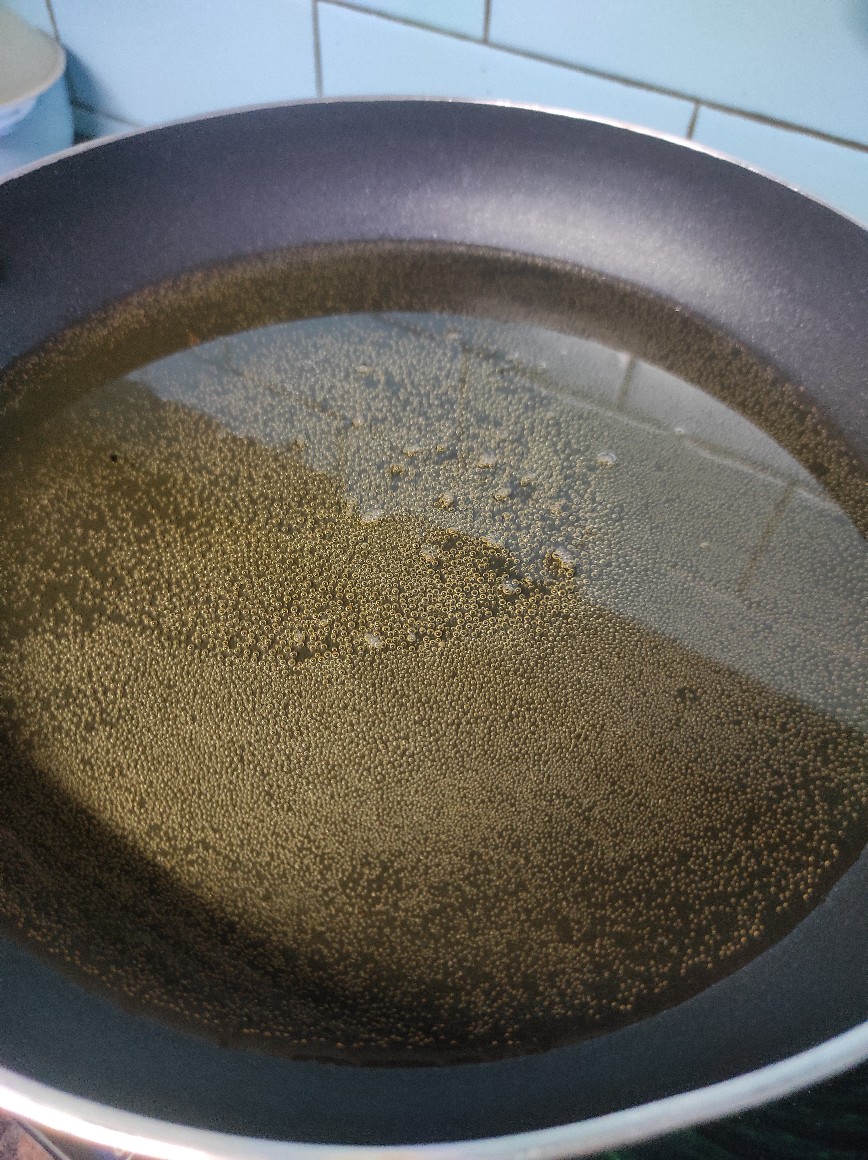 14) Now heat a pan with oil.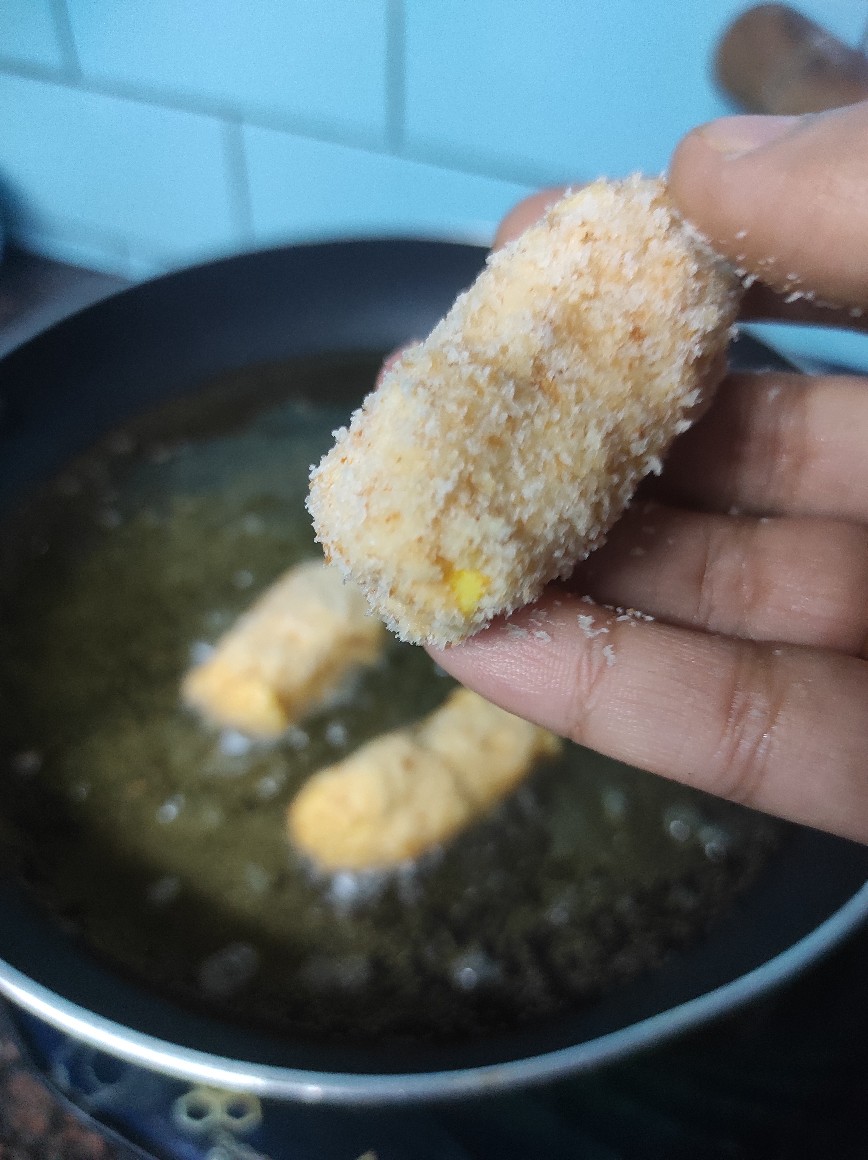 15) Add a pinch of breadcrumbs in it. When it comes up your oil is ready for frying.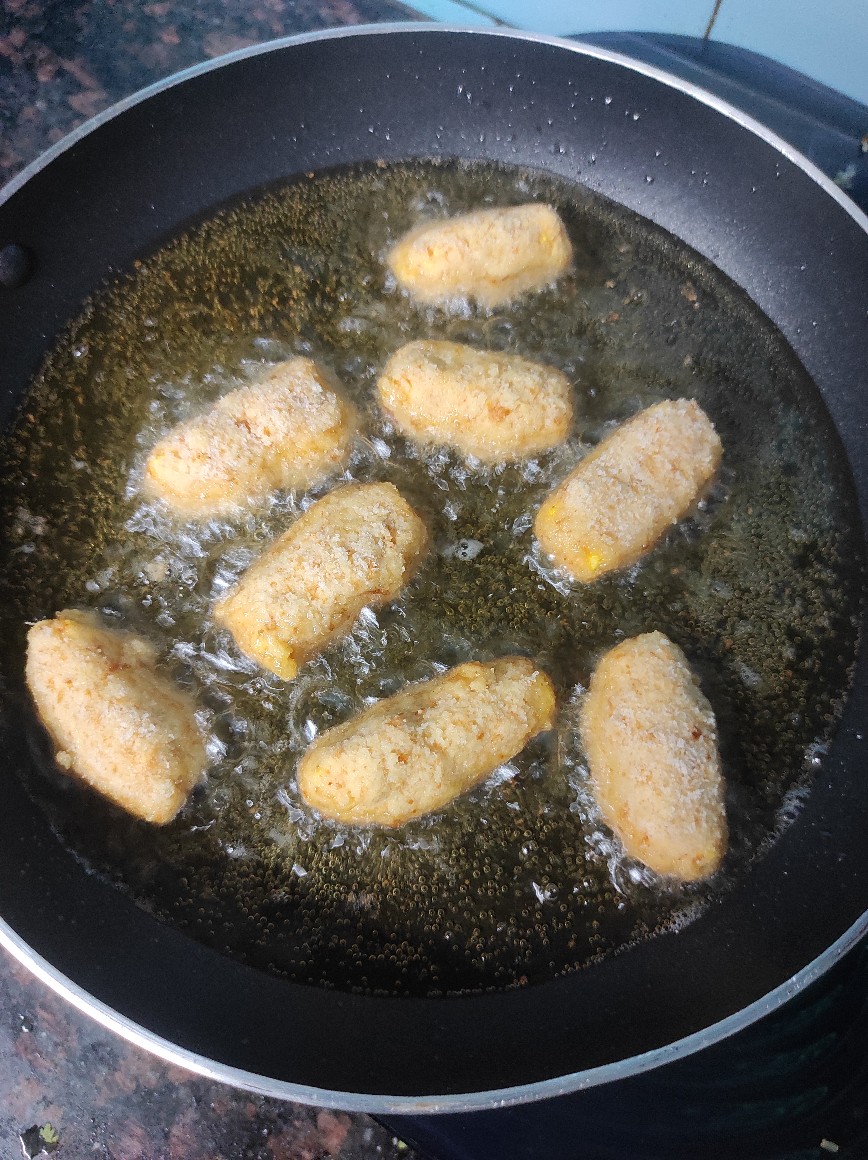 16) Add the paneer fingers in the pan one by one.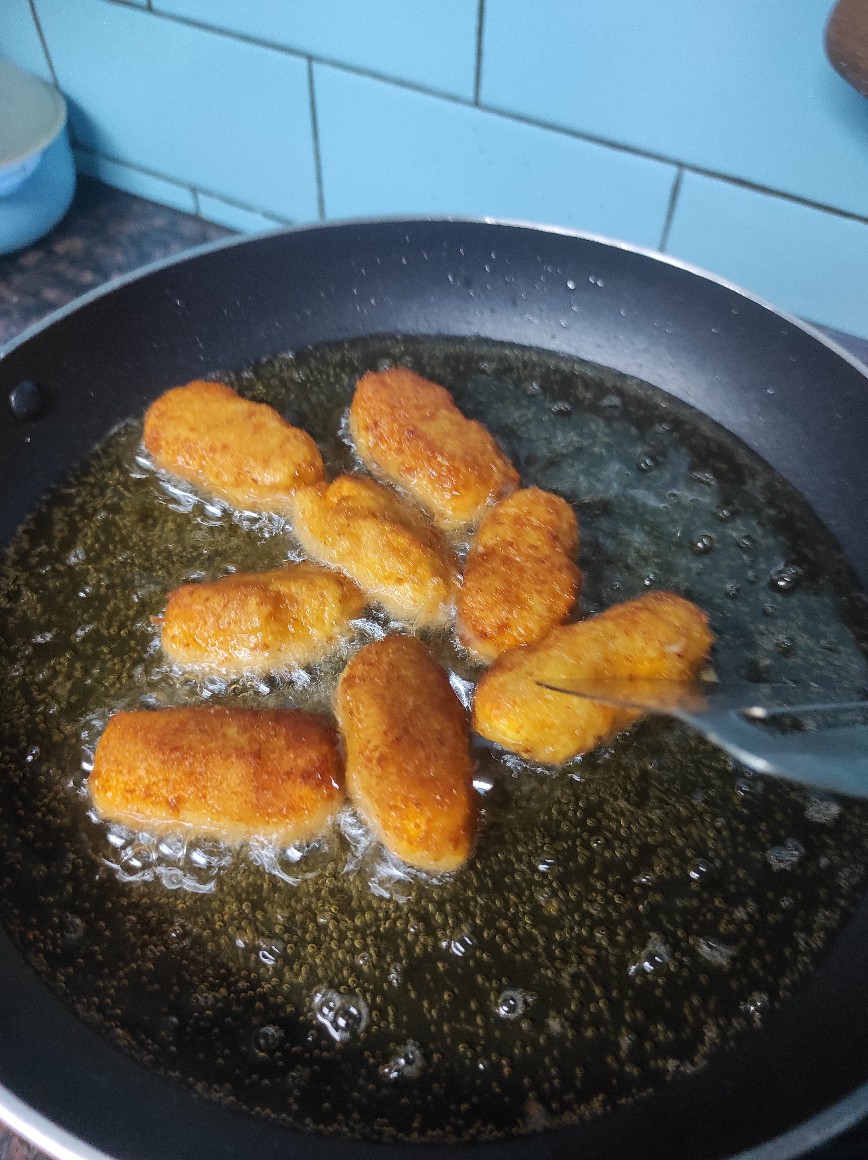 17) Deep fry for a minute on high flame. Flip it on the other side.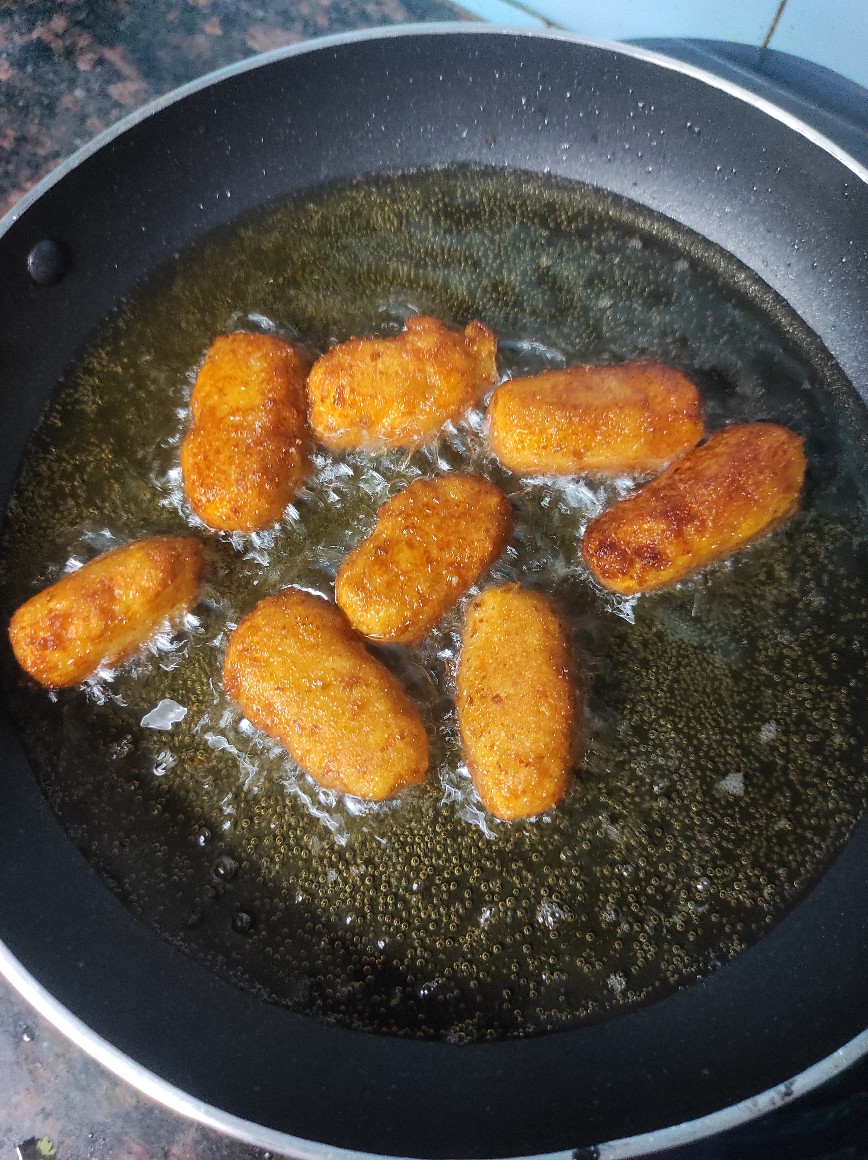 18) Deep fry until golden brown and crisp.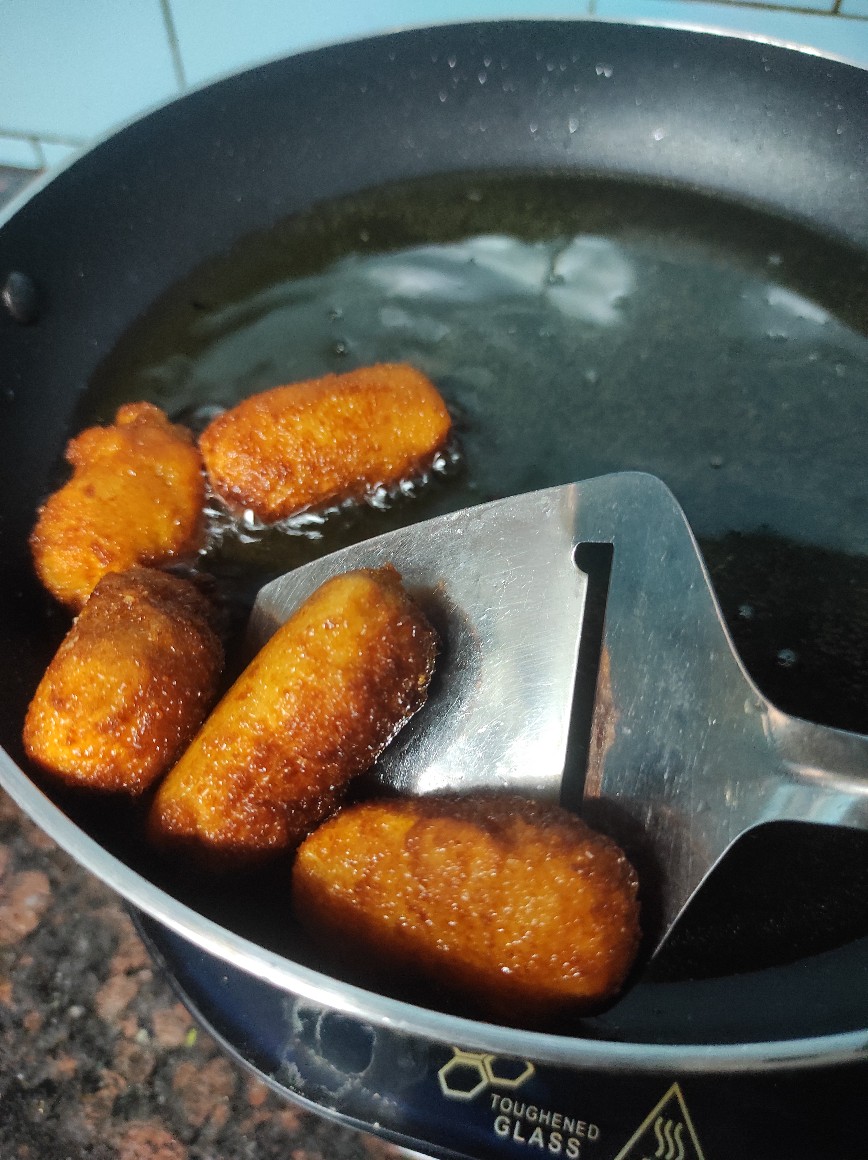 19) Strain them well.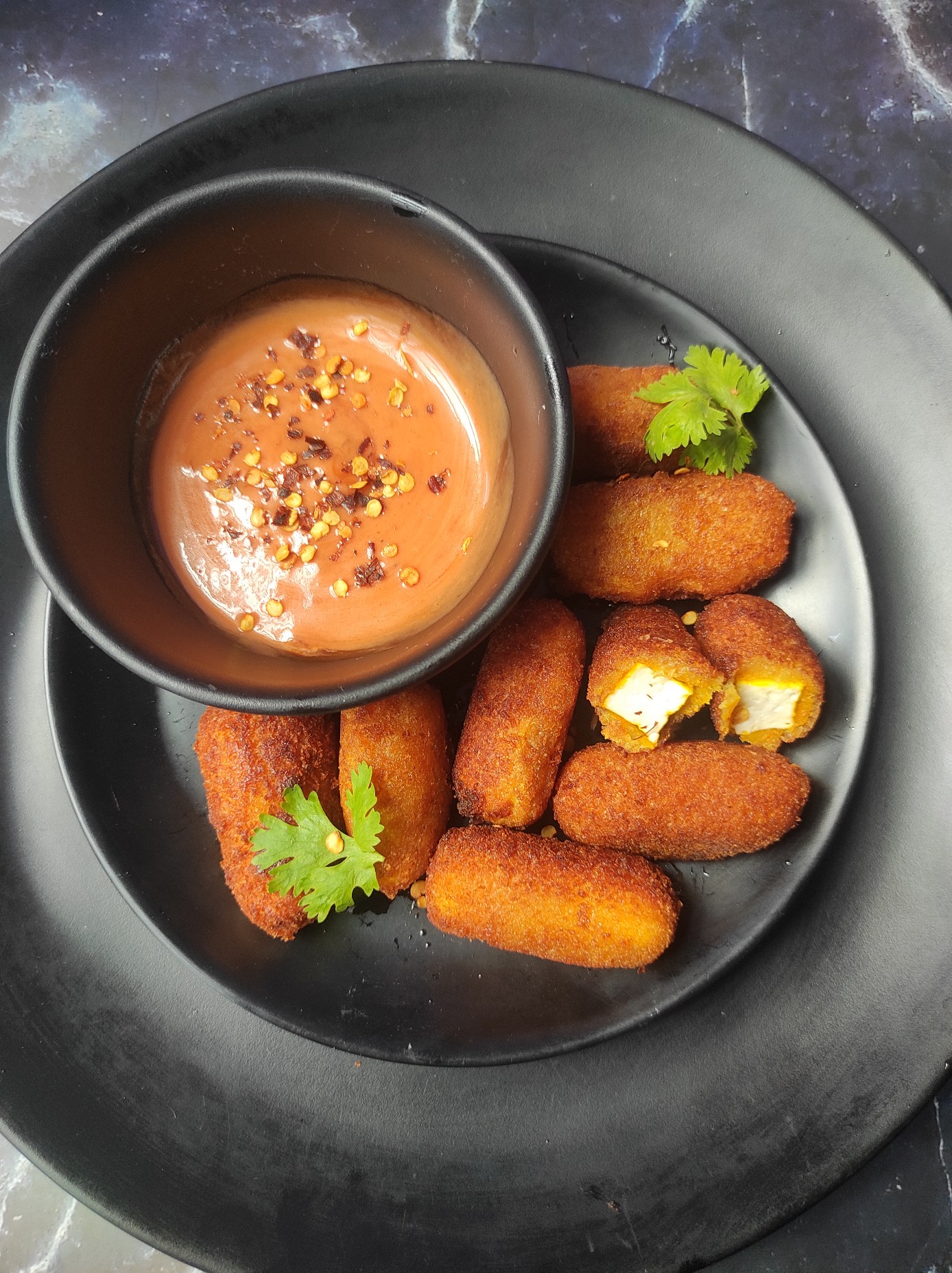 20) Your yummy paneer fingers are ready to be served. Enjoy with coke and ketchup.
Tips and Tricks
1) Marinate the paneer well and keep it aside for atleast 10 minutes.
2) The slurry must be semi thick and free of lumps.
3) Coat the paneer slices twice.
4) Deep fry until on medium high flame until golden brown and crisp.
5) Slice the paneer evenly. The slices should neither be too thick nor too thin.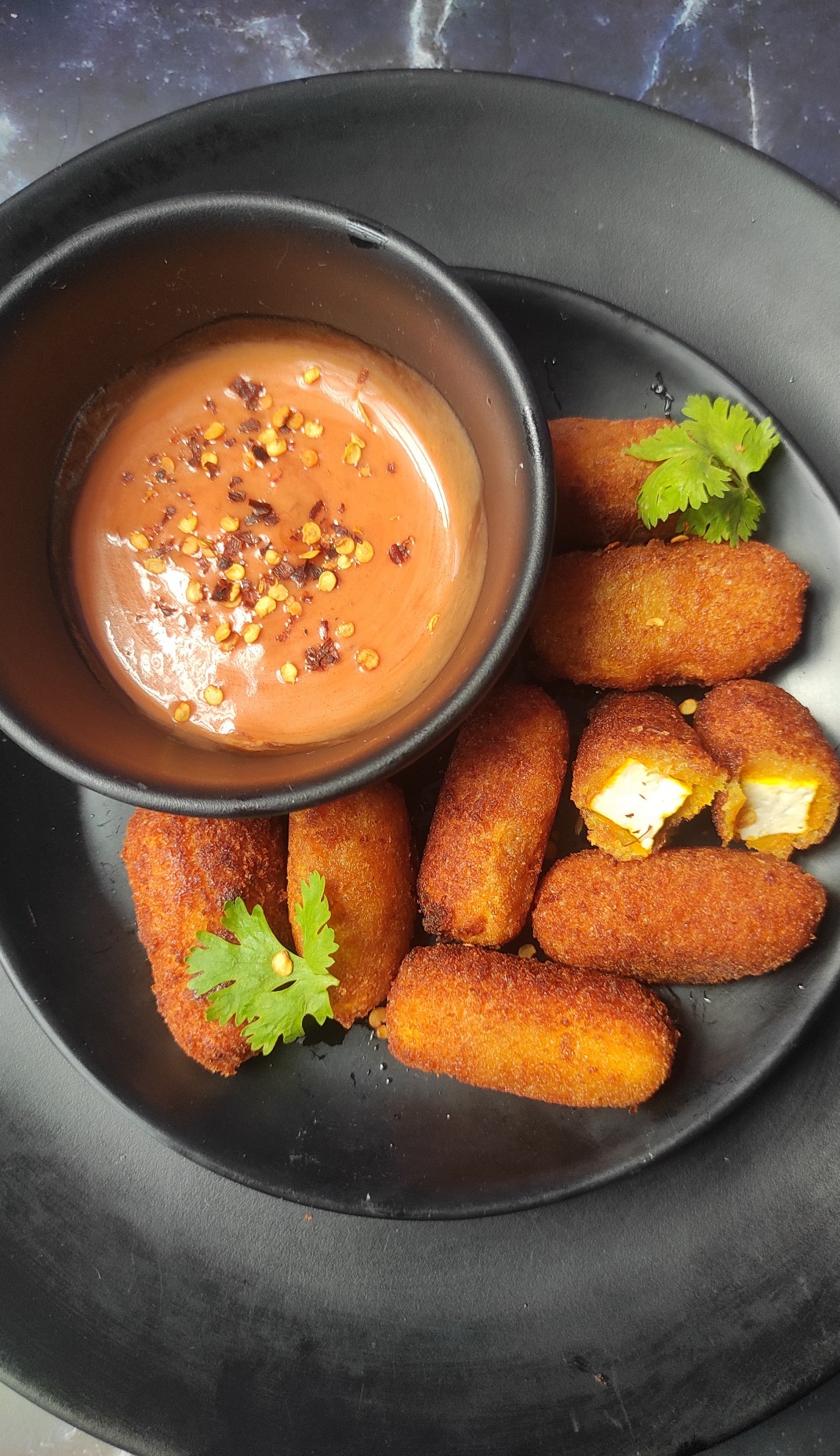 Healthier version
1) You can simply airfry the paneer slices instead of deep frying them.