Indian houses are incomplete without tea. In India, whatever the disease may be, it can be cured with just a cup of tea . Indians are super fond of tea and specially the one served in the streets of India, The famous cutting chai. This chai is a famous street style recipe of India which is served in the streets of Mumbai and Delhi and now it has become famous throughout the country. This thick, flavoursome and refreshing tea can make you feel relieved and tension free instantly.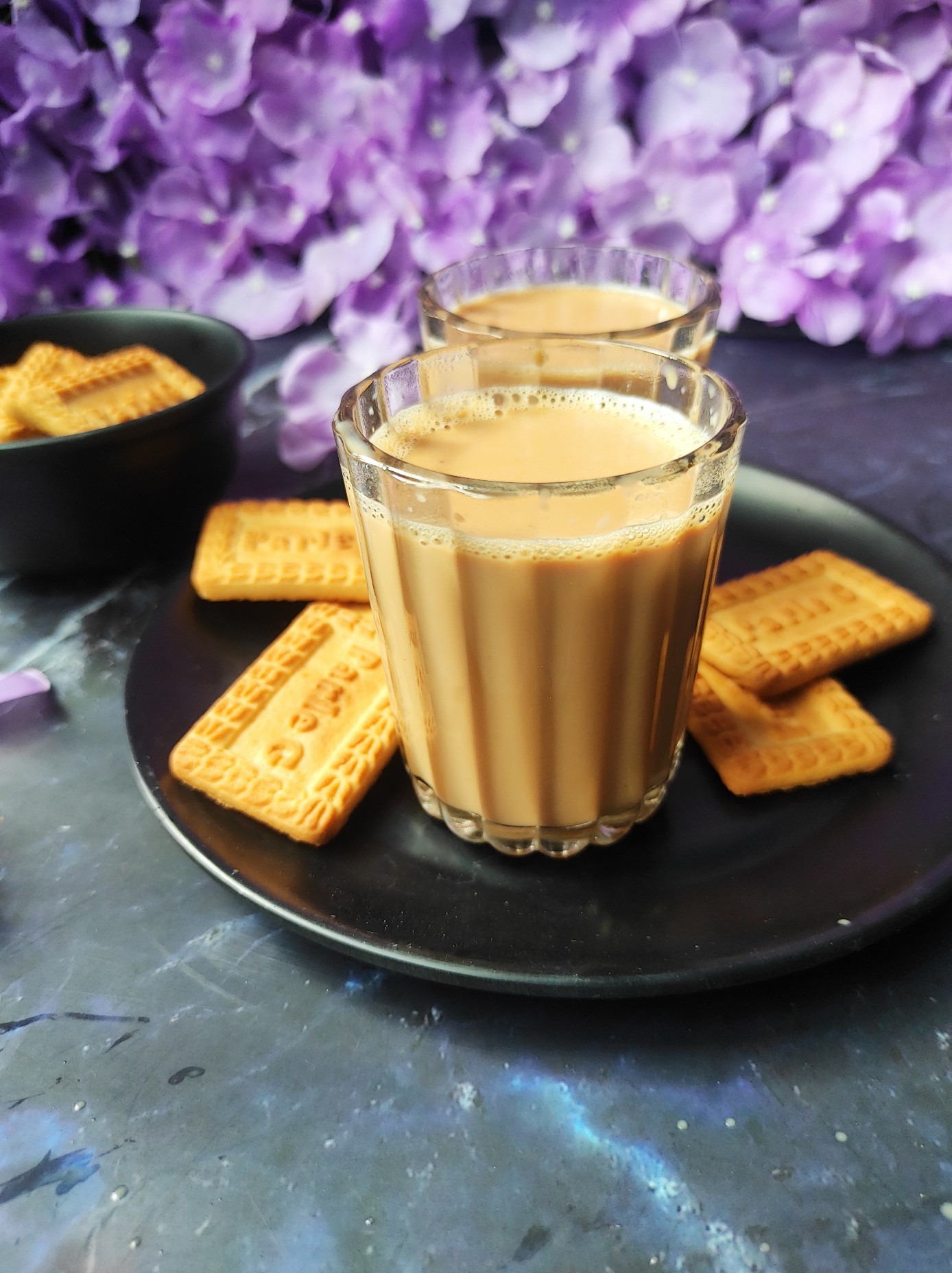 Introduction
You must be thinking, Is it a magic potion that can make you stress-free and refreshing instantly? Then let me explain, tea leaves has lots of antioxidants in it which instantly lifts up the mood and apart from this, the luxurious way in which the tea is brewed in thick milk along with fresh cream and refreshing and aromatic spices makes it really magical and relieving. This yummy tea is firstly brewed with sugar and spices until the aroma and colour is absorbed well. Then milk and cream is added and cooked until it turns thick and creamy. Trust me it tastes heavenly. So whenever in need of some refreshing and relieving drink, go ahead and give this a try. And if it truly does so, then please don't forget to share your experience in the comments section below.
Ingredients
Milk- 1 and half cup
Water- Half cup
Sugar- 2 tablespoon
Tea leaves- 1 and half tablespoon
Cardamom- 2 units
Ginger- 1/2 inch
Step by step recipe with images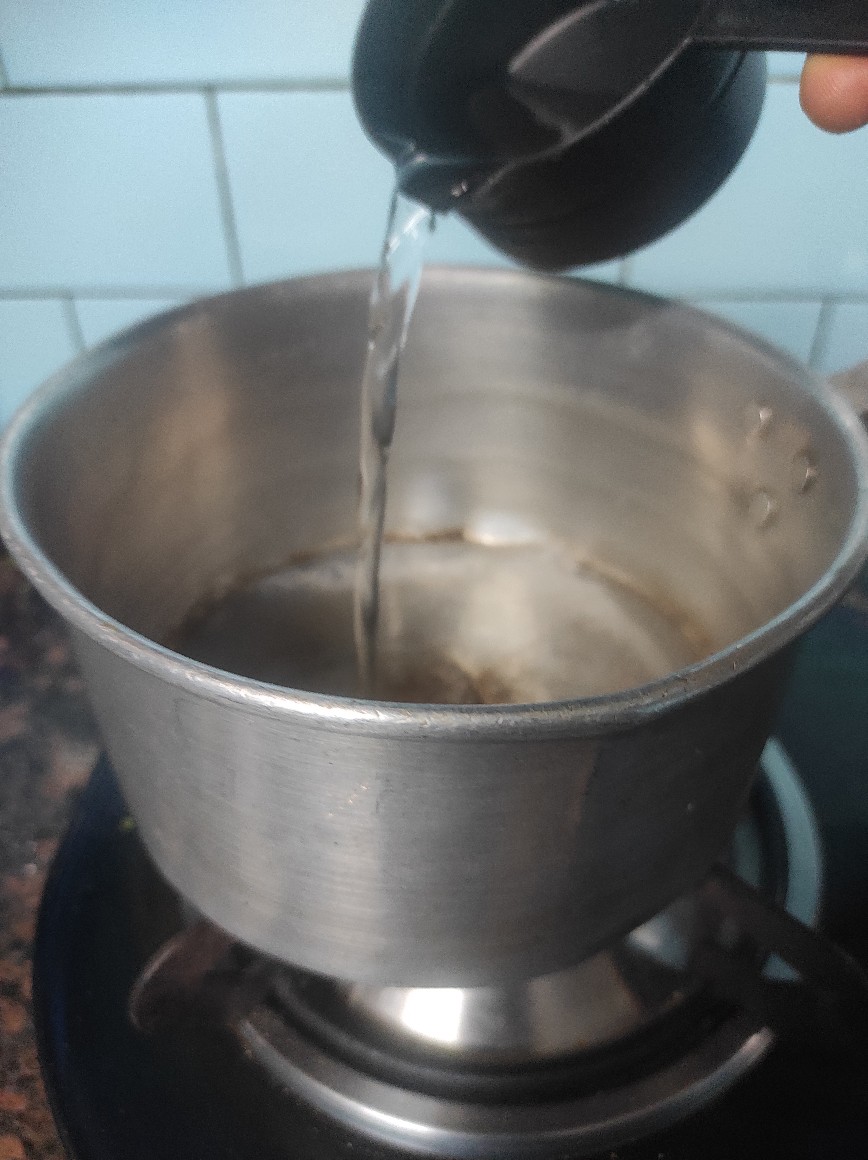 1) Firstly heat a pan with half cup of water.

2) Now add 1 and half tablespoon of tea leaves in it.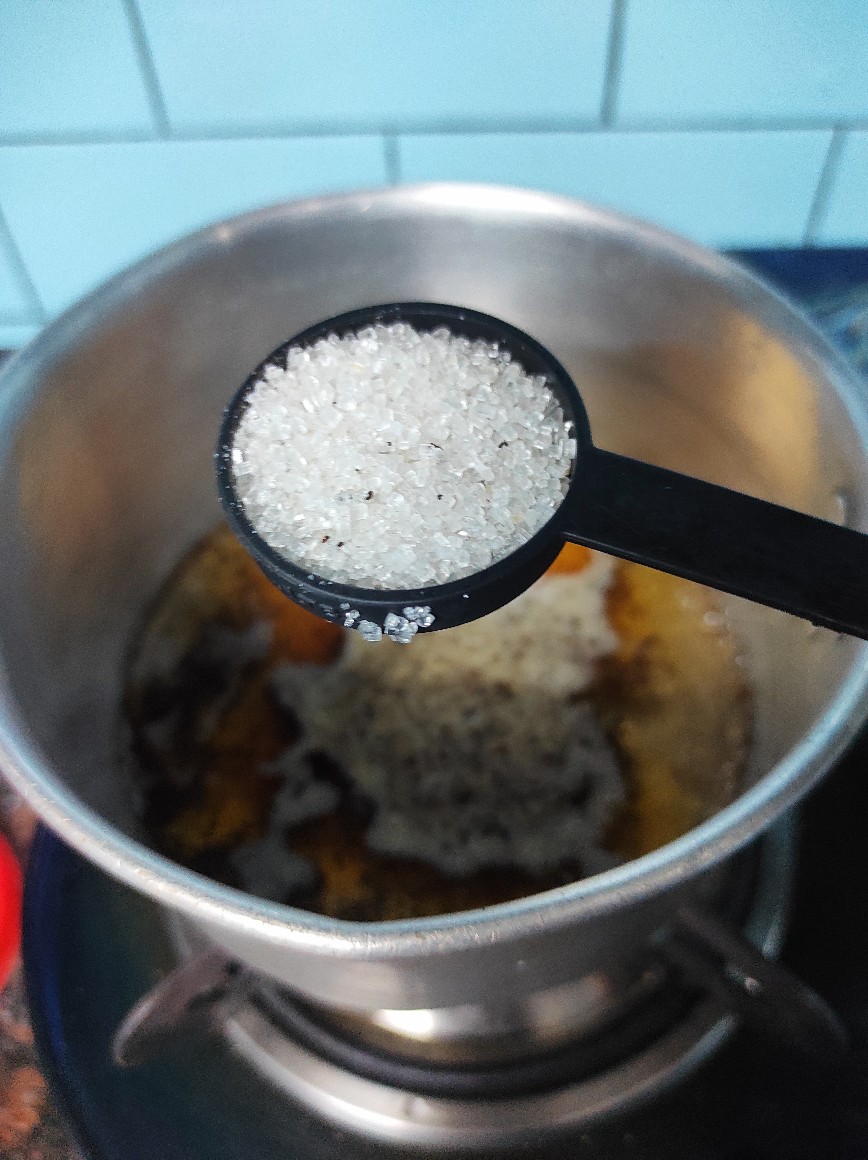 3) Add 2 tablespoons of sugar in it.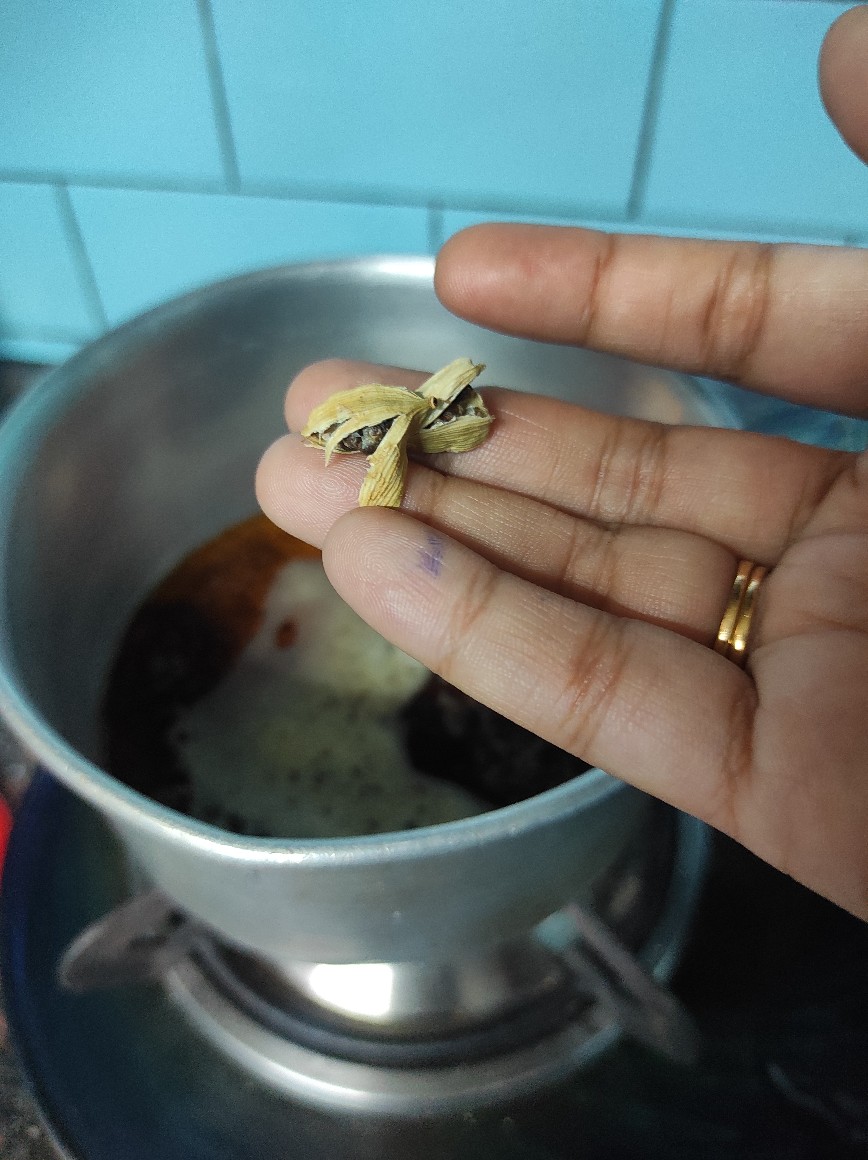 4) Add 2 pods cardamom in it.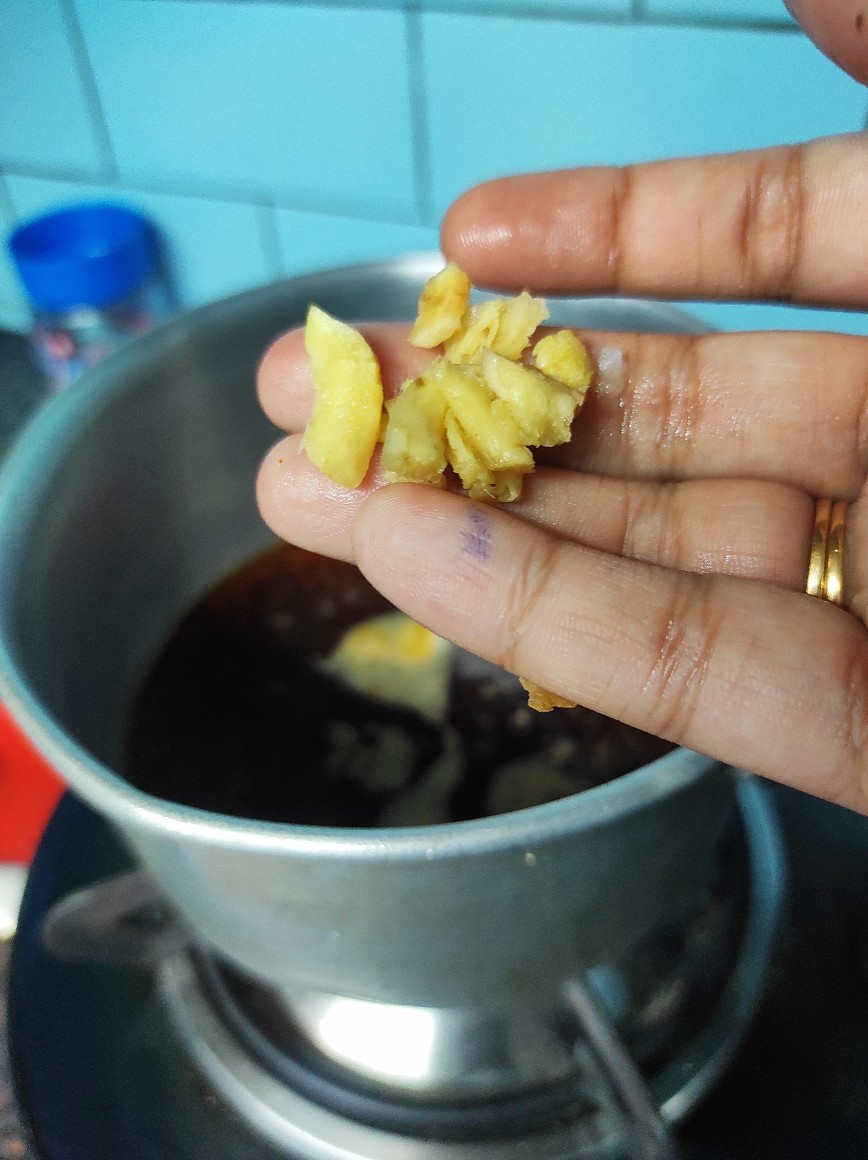 5) Add finely crushed ginger in it.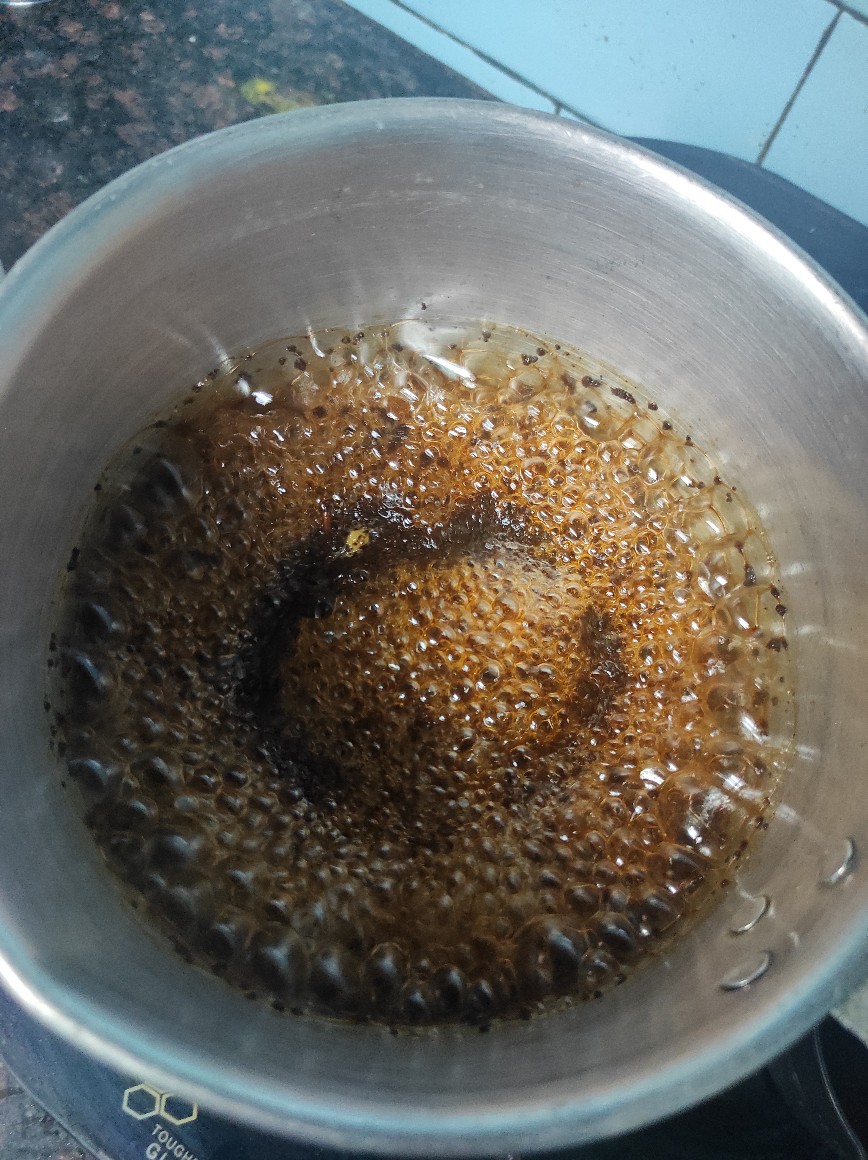 6) Boil it on medium high flame for 2 minutes.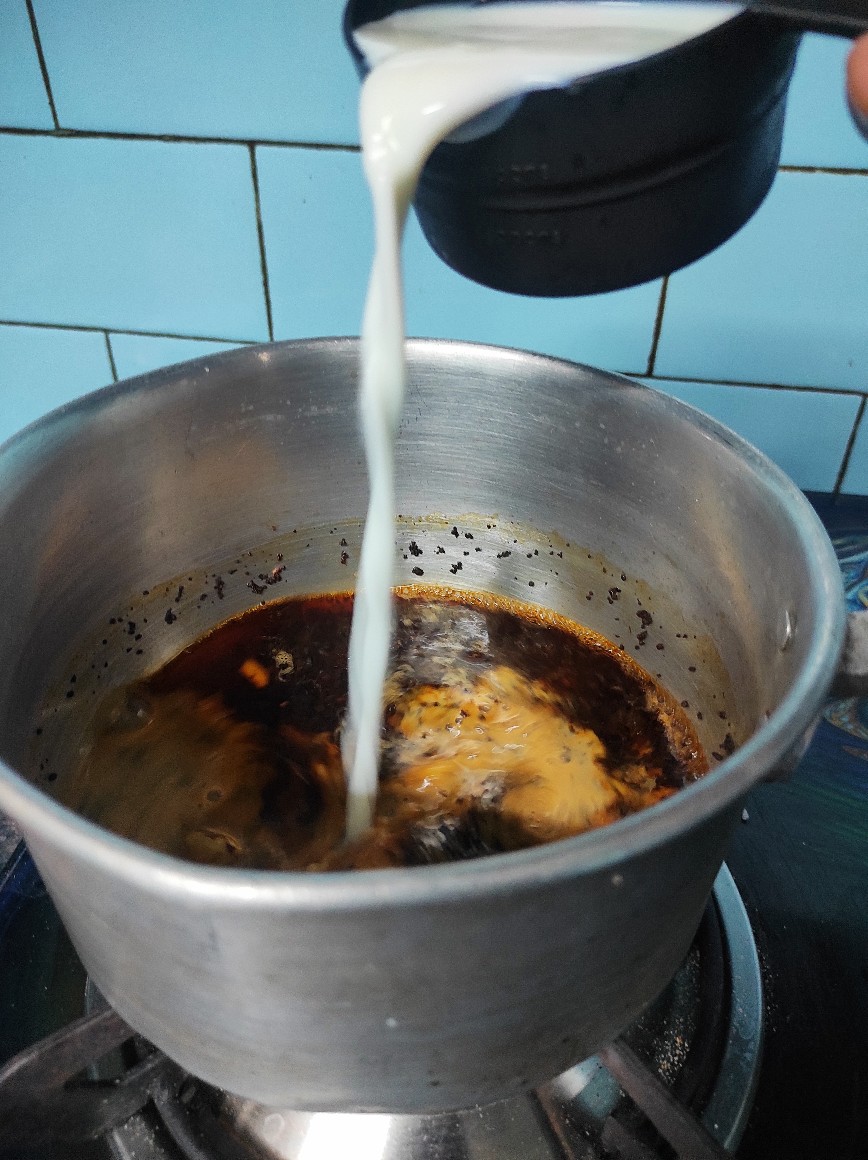 7) Now add 1 and half cup of milk in it.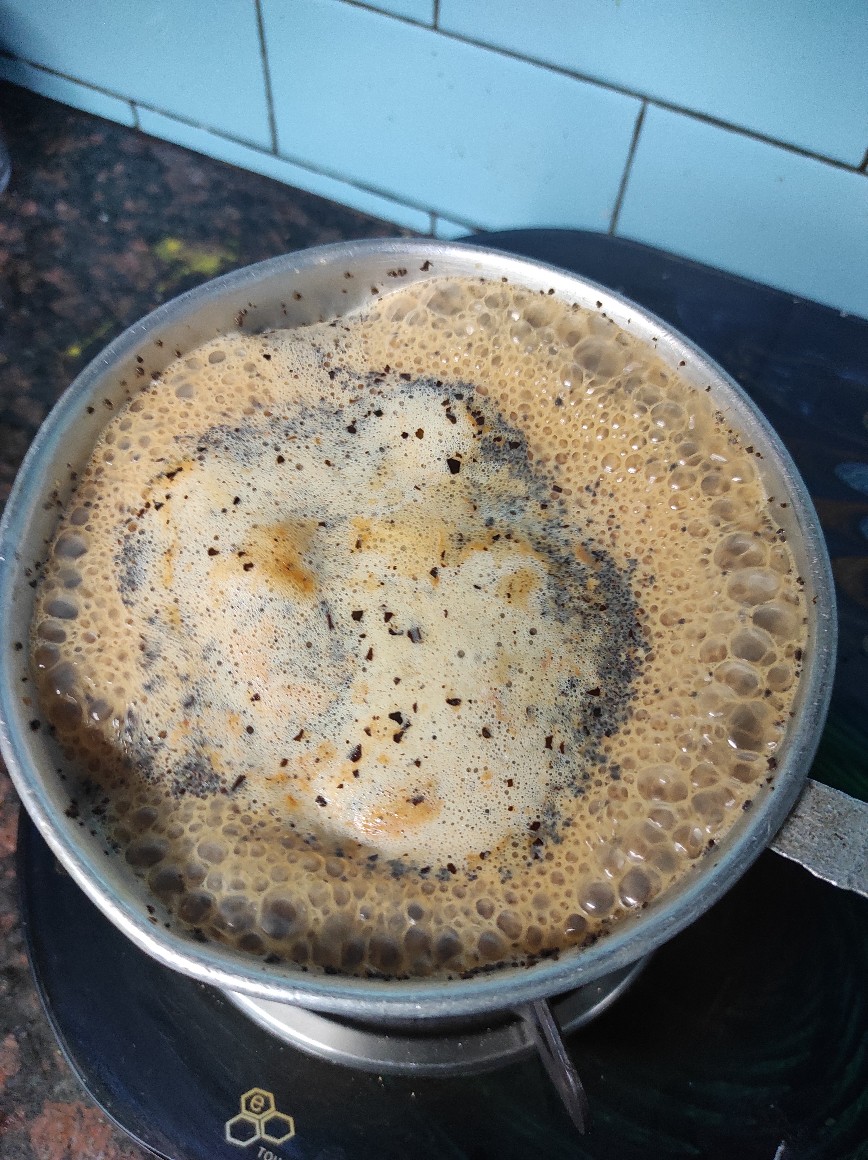 8) Boil it on medium high flame.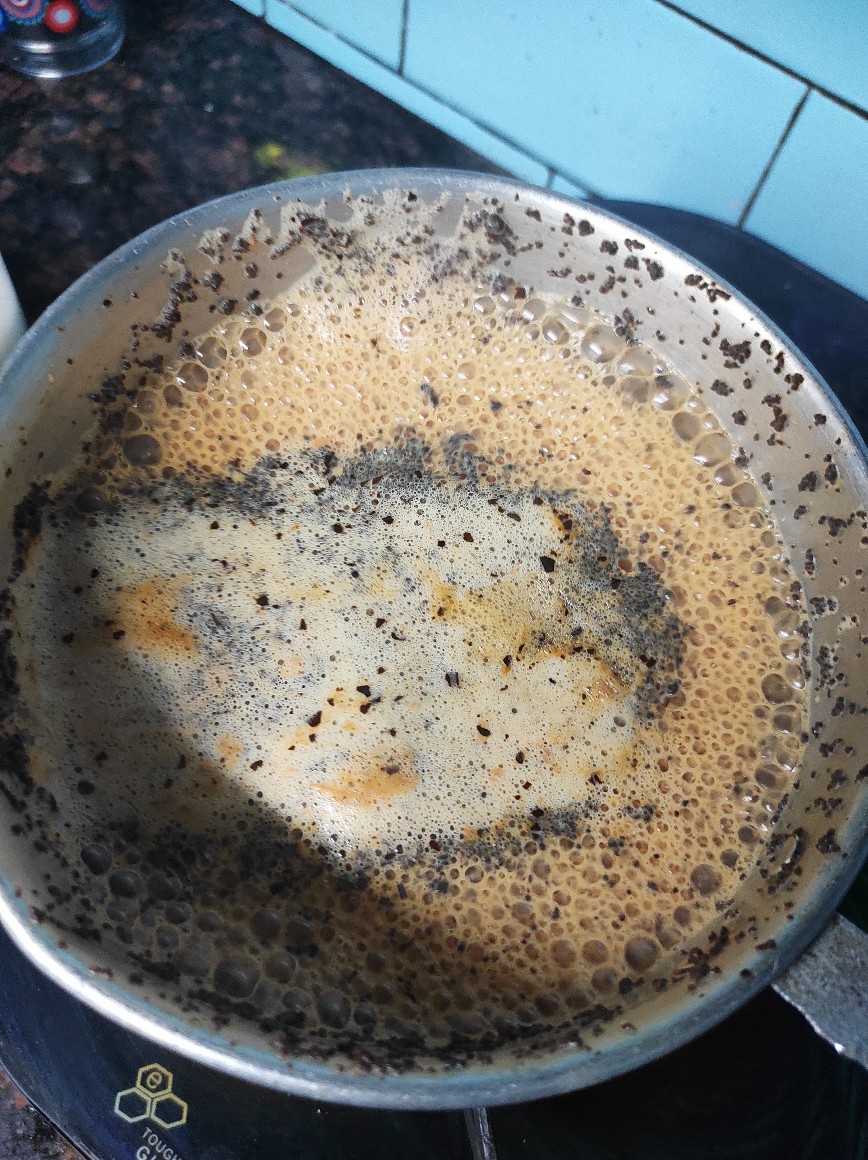 9) Turn the flame to low and cook it for 4 to 5 minutes until it thickens.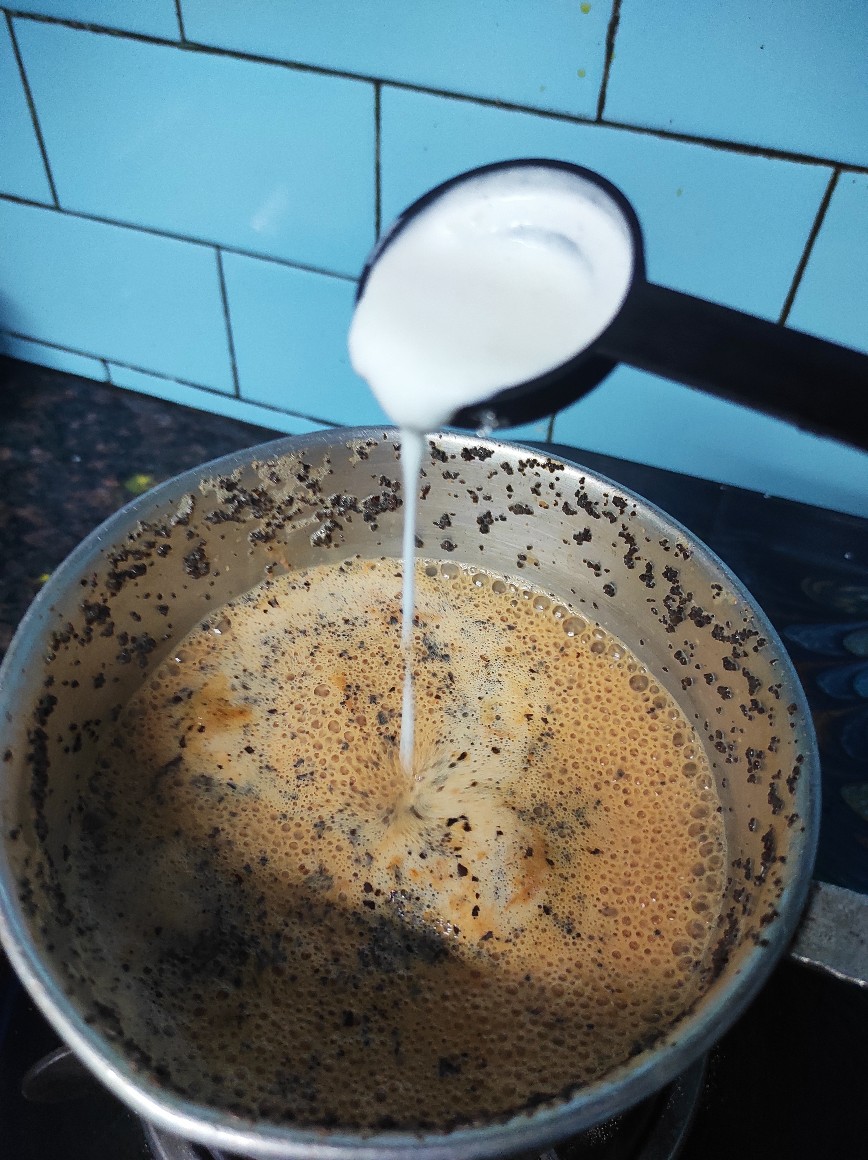 10) Now add 1 tablespoon fresh cream in it.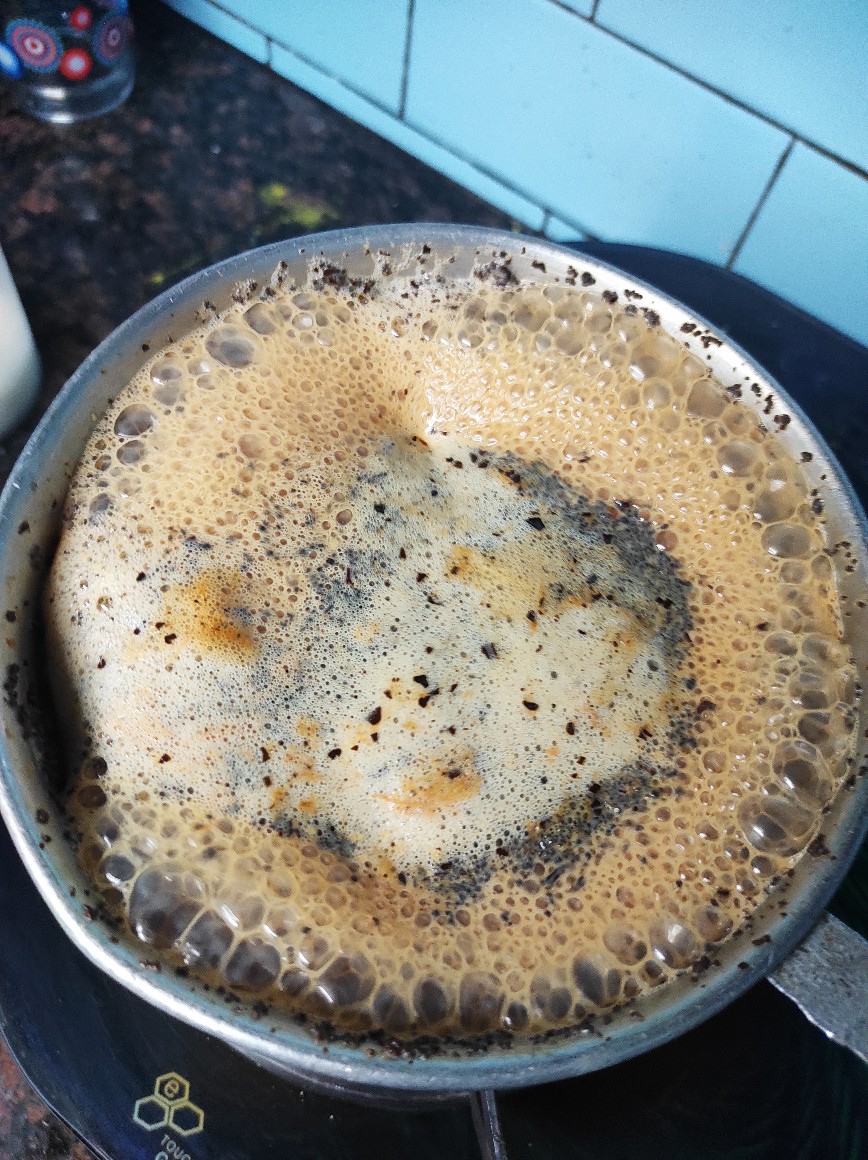 11) Cook it on low flame for a minute. Turn off the flame.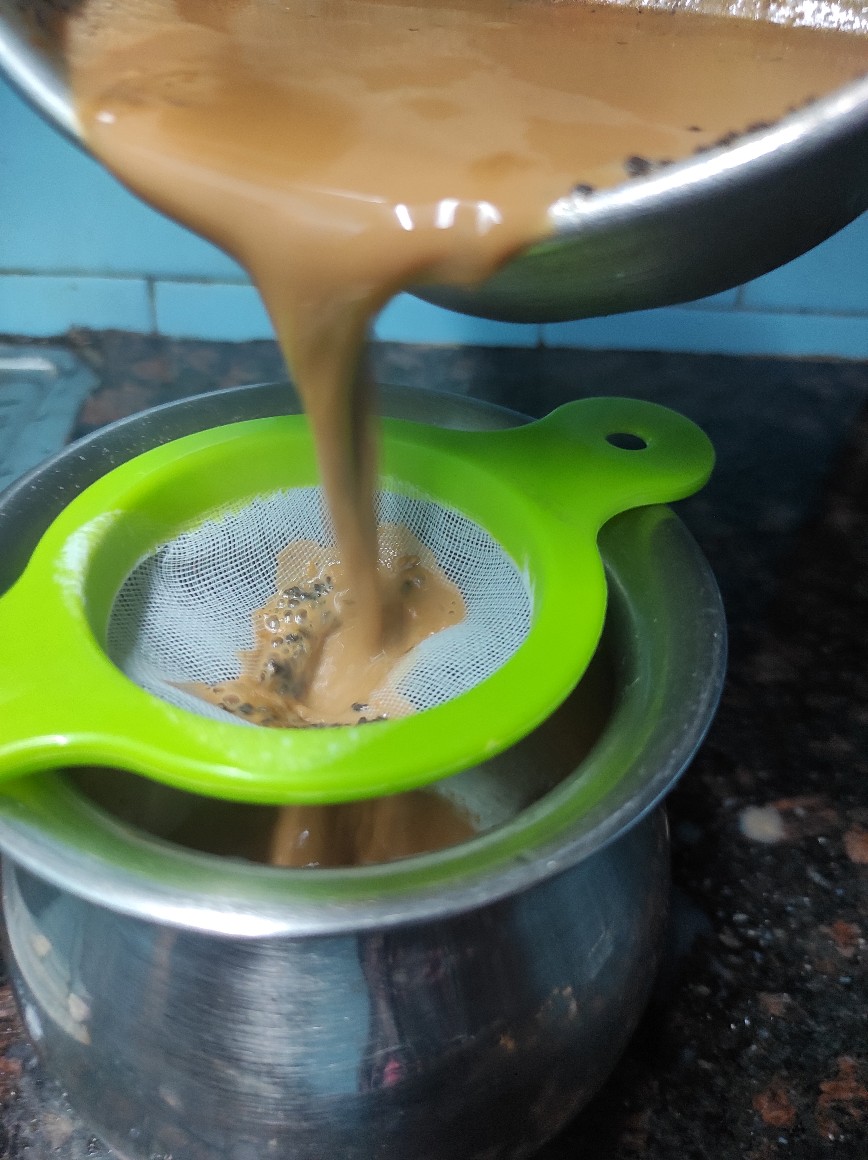 12) Strain it with a help of a strainer.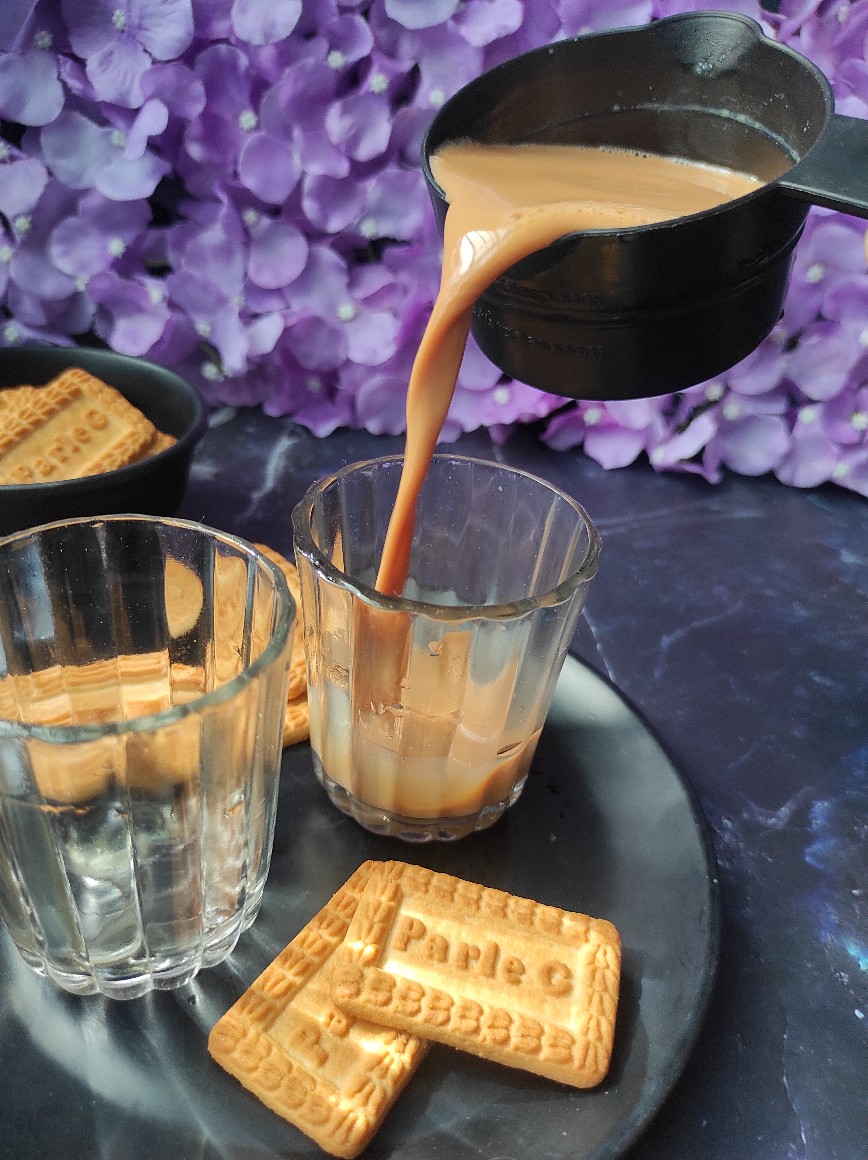 13) Your yummy and refreshing street style cutting chai is ready to be served.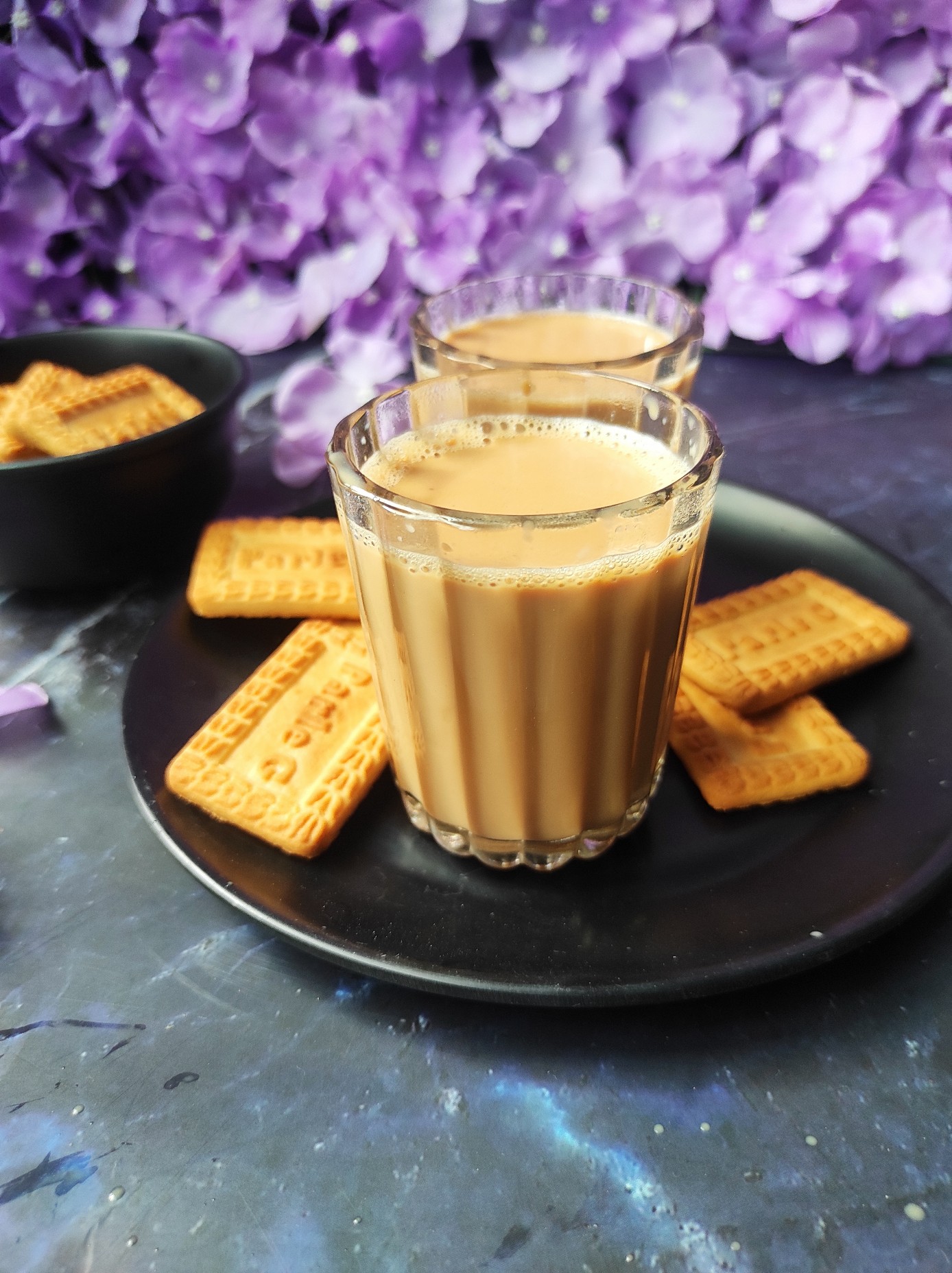 Tips and Tricks
1) Firstly brew the tea leaves in water. It will absorb the aroma and colour well.
2) Crush the ginger well before adding.
3) Once the tea boils, cook it on low flame for 3 to 4 minutes. It will give it the perfect thickness.
4) After adding cream, brew the tea for a minute only. Overcooking cream will spoil the tea.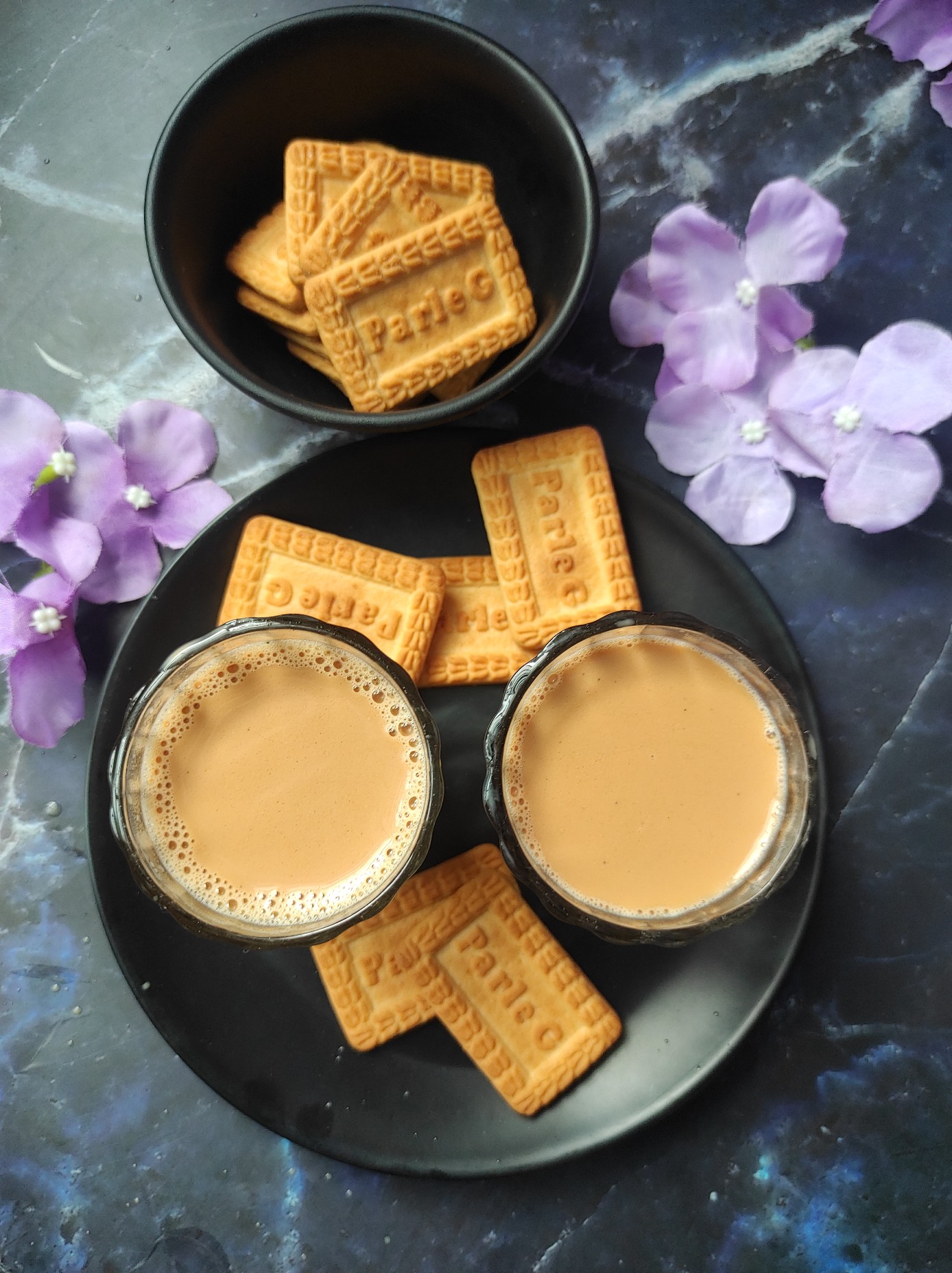 Healthier version
1) You can add half water and half milk.
2)You can substitute sugar with stevia Or organic brown sugar.
3) You can simply skip using cream.