Tutti frutti cake is a soft and spongy cake recipe which belongs to the Indian cuisine. The star ingredients of this recipe is tutti frutti which gives the cake a sweet and popping flavors in some chewy bites. This cake is loved by children and is a perfect evening snack. Tutti frutti are candied fruits especially made from papaya. Making tutti frutti at home is very time consuming , so I prefer purchasing them from local market or stores. They are readily available at local and online stores. They come in different colours and flavors and taste sweet.
Introduction
Tutti frutti cake is very similar to simple vanilla cake which we normally bake at home. The only change in this recipe is that we add tutti frutti in it for that extra sweet pops of flavor in the cake.
This yummy cake is made by first mixing sugar along with all the wet ingredients and then adding dry ingredients along with vanilla essence and tutti frutti. It is then baked for 40 to 45 minutes on low flame. Once done slice and enjoy. This cake tastes super good and specially when you bite the tutti frutti. So go ahead and give this recipe a try and please don't forget to share your reviews in the comments section below.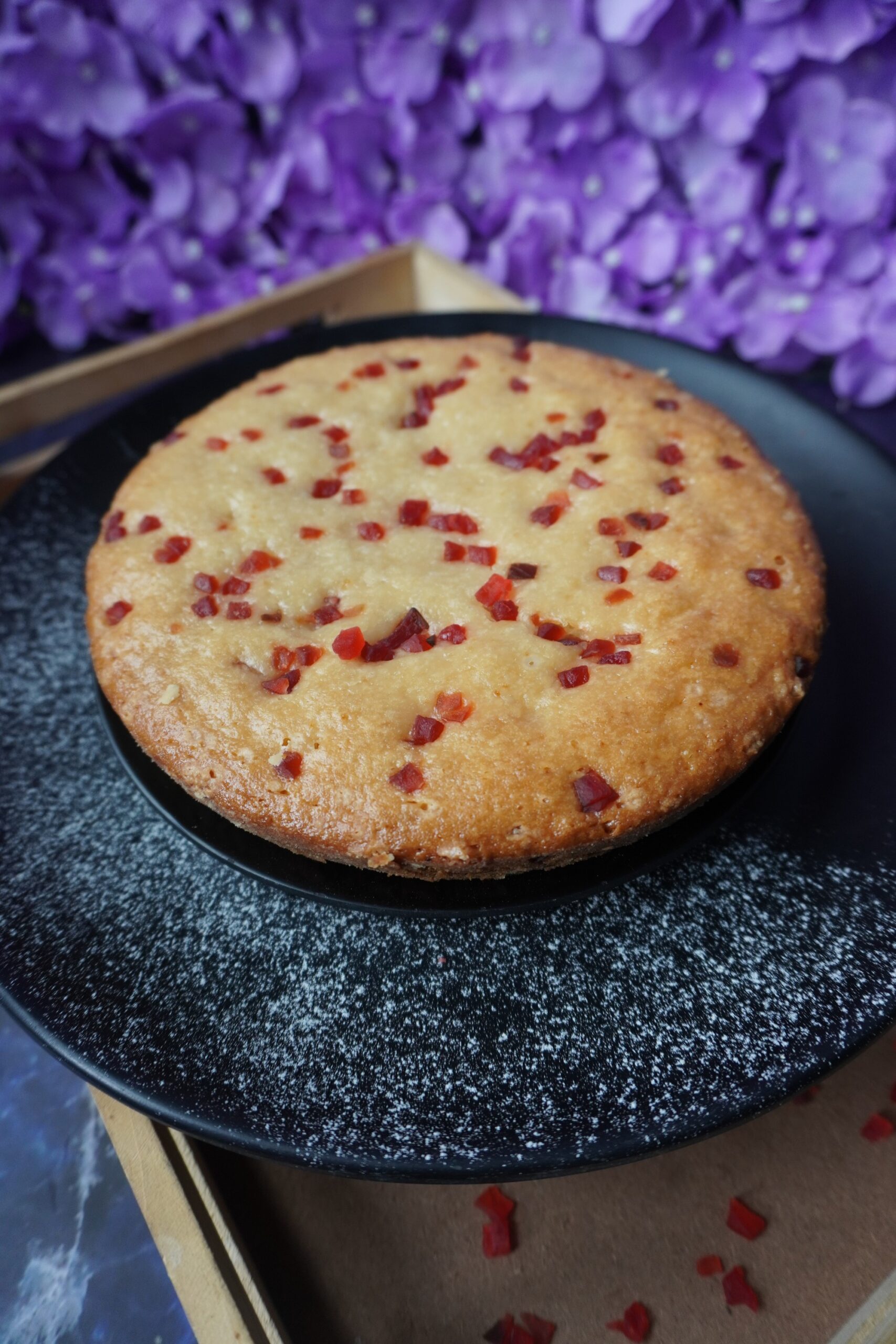 Ingredients
Refined flour-240 grams
Refined oil- 100 ml
Milk- 80 ml
Sugar- 120 grams
Tutti frutti- 4 tablespoon
Cornflour- 2 tablespoon
Baking powder- 2 tablespoon
Vanilla essence- 1 tablespoon
Step by step recipe with images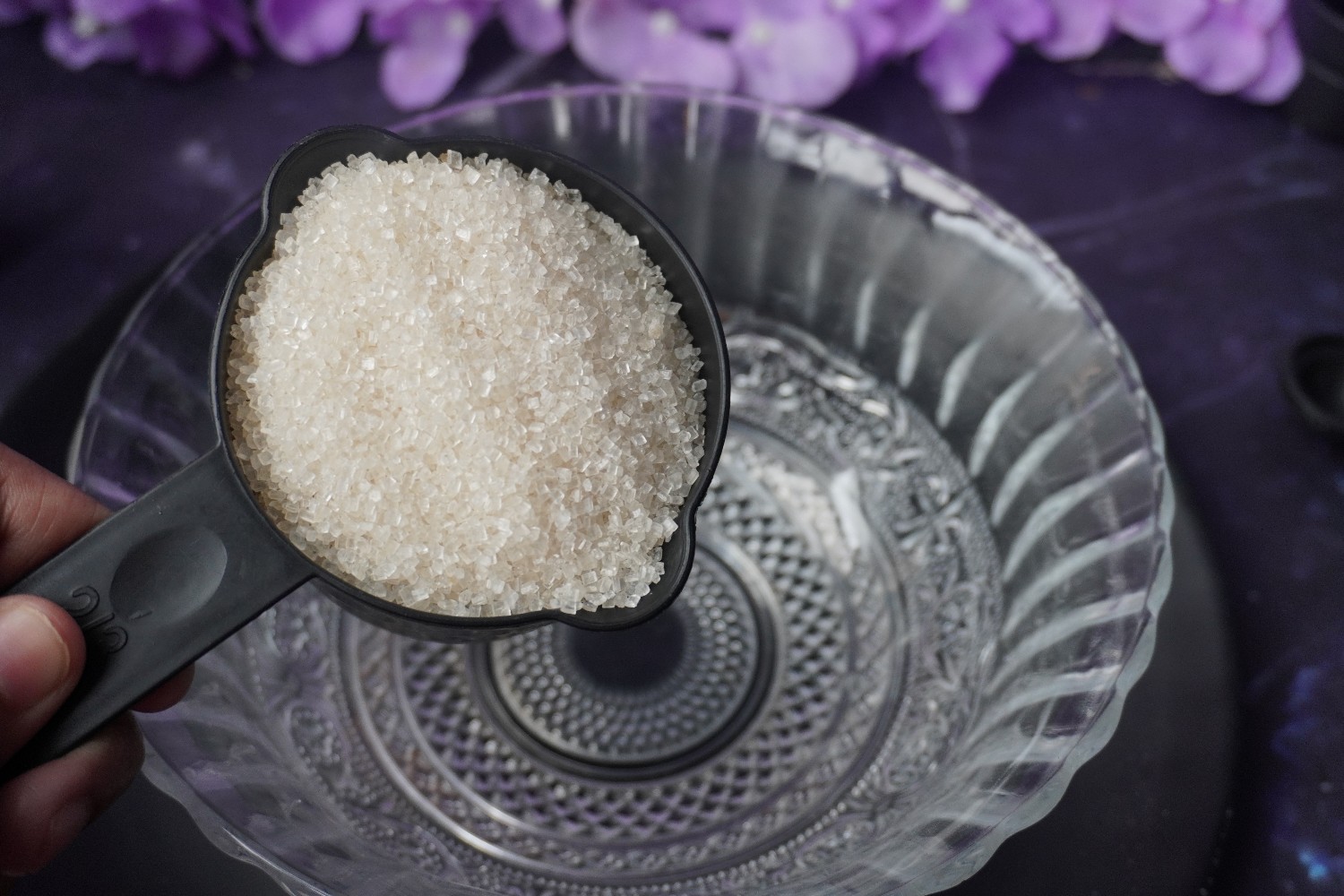 1) Firstly take a mixing bowl and add 120 grams of sugar in it.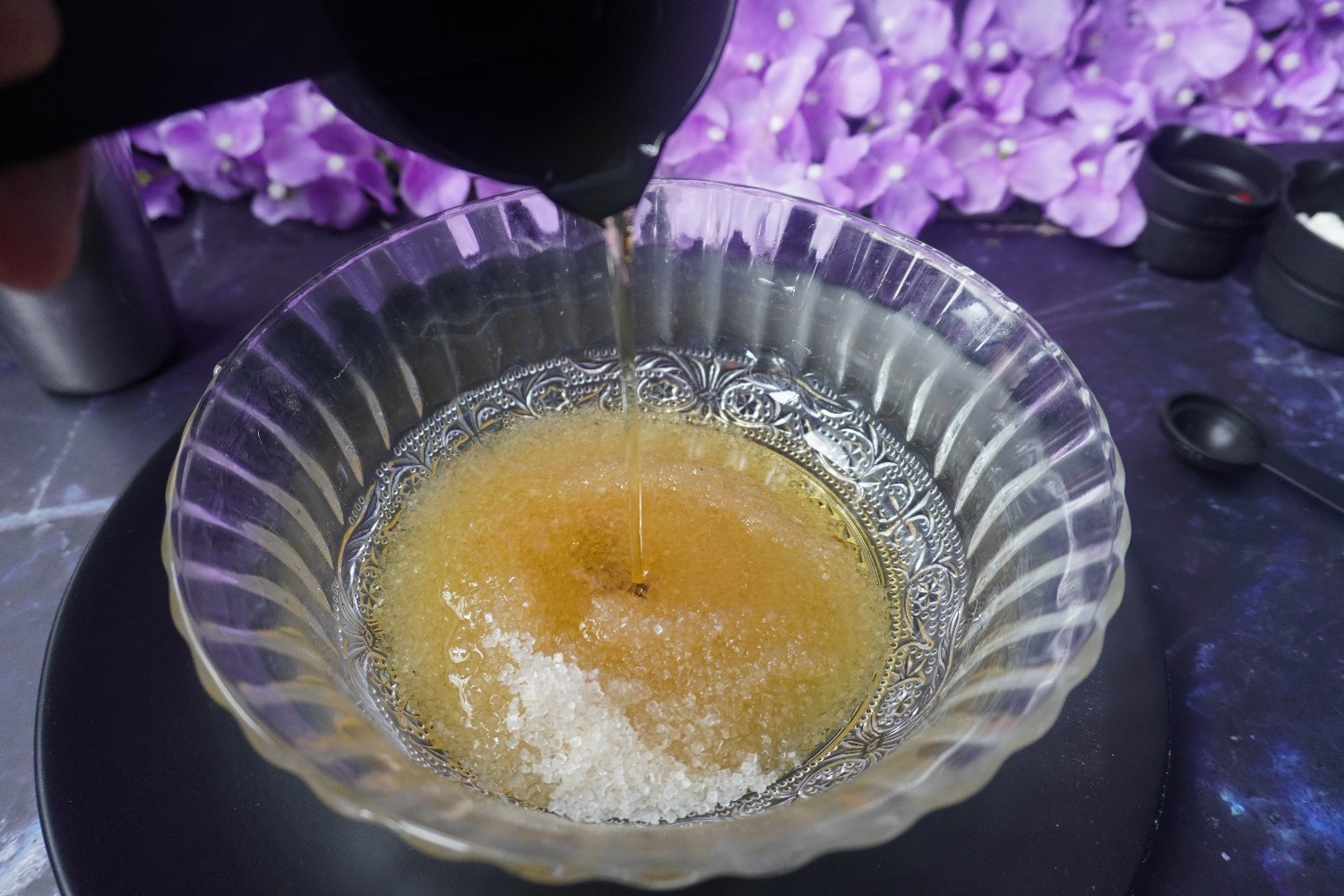 2) Now add 100 ml of refined oil in it.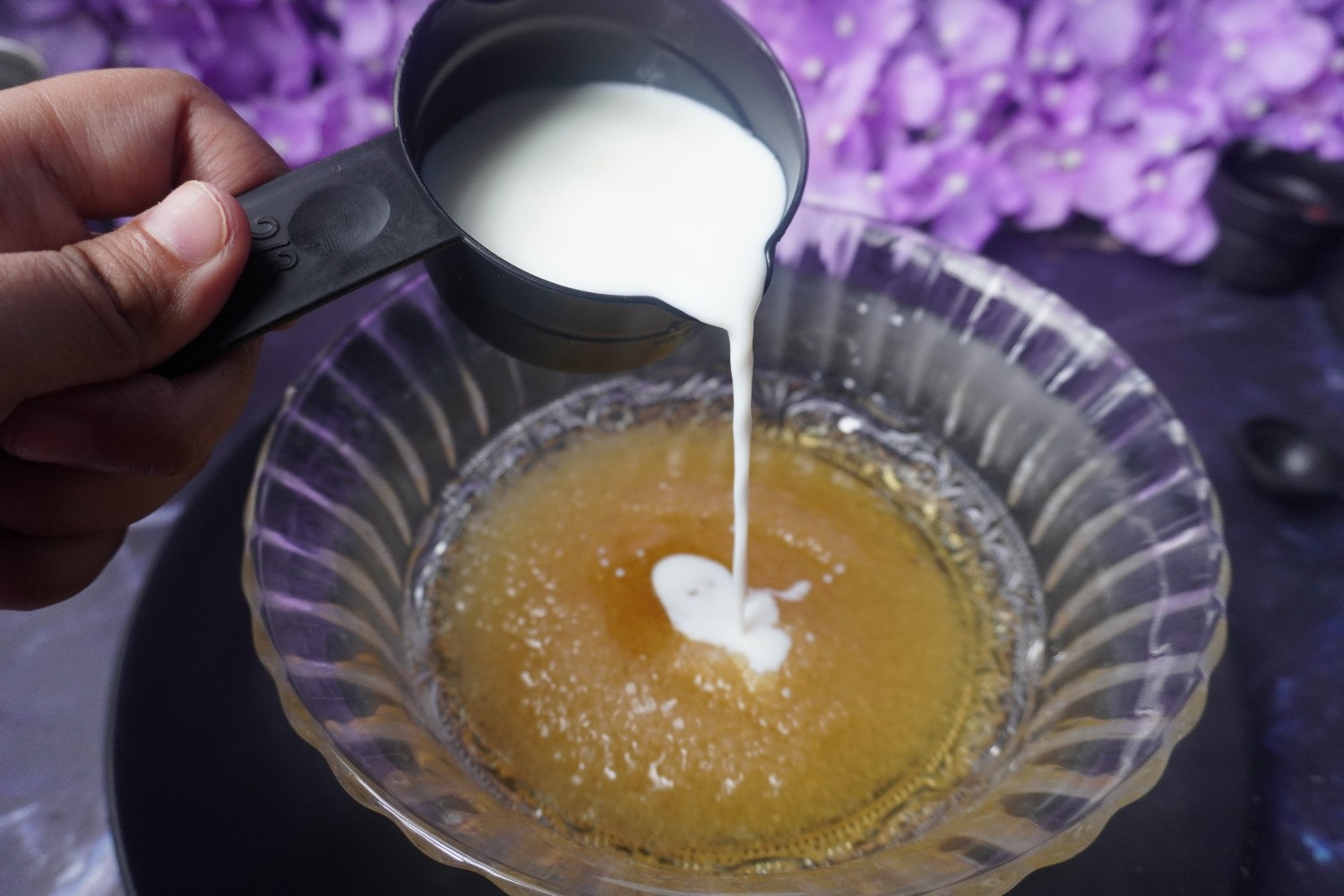 3) Finally add 80 ml of milk in it.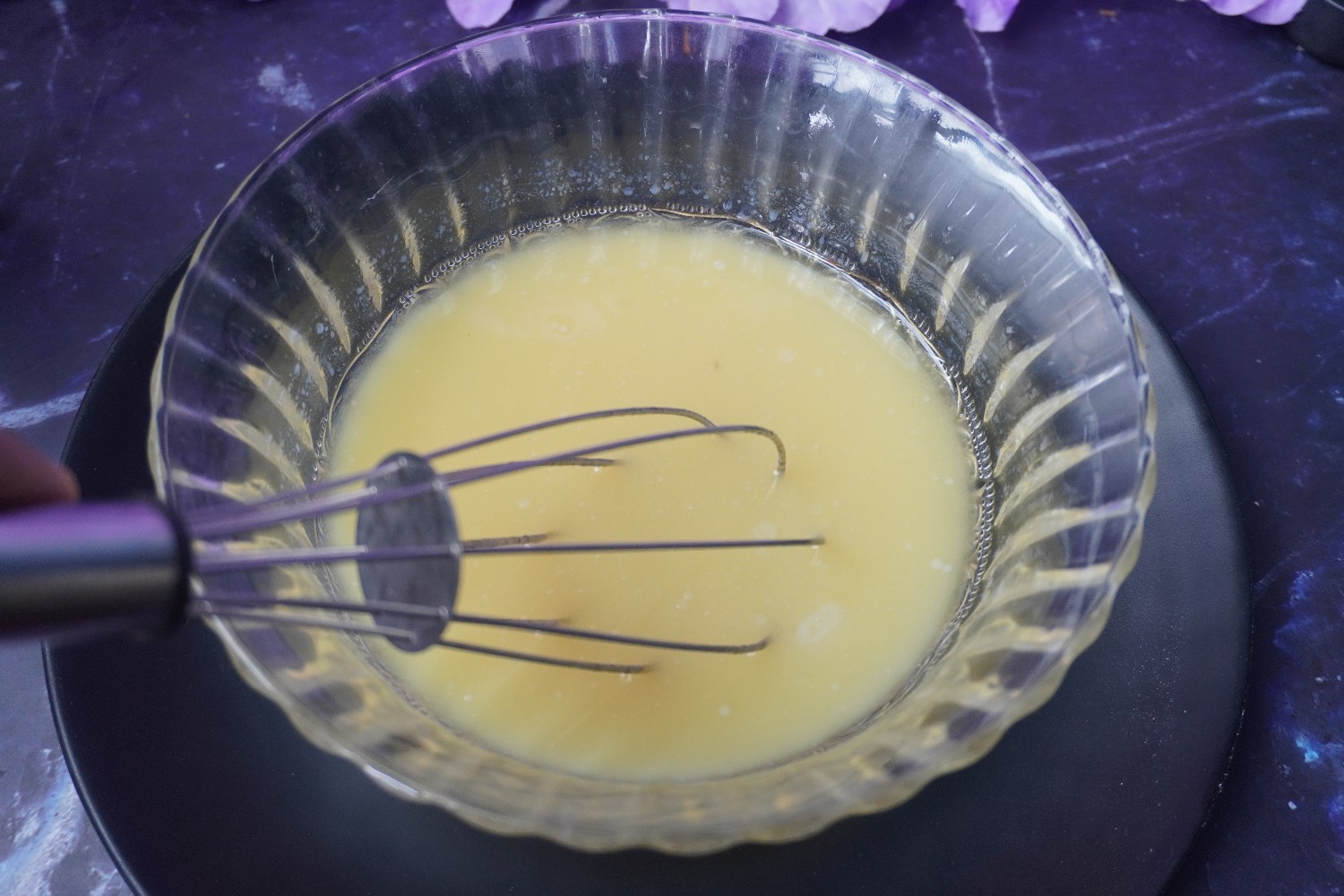 4) Stir them well until sugar dissolves.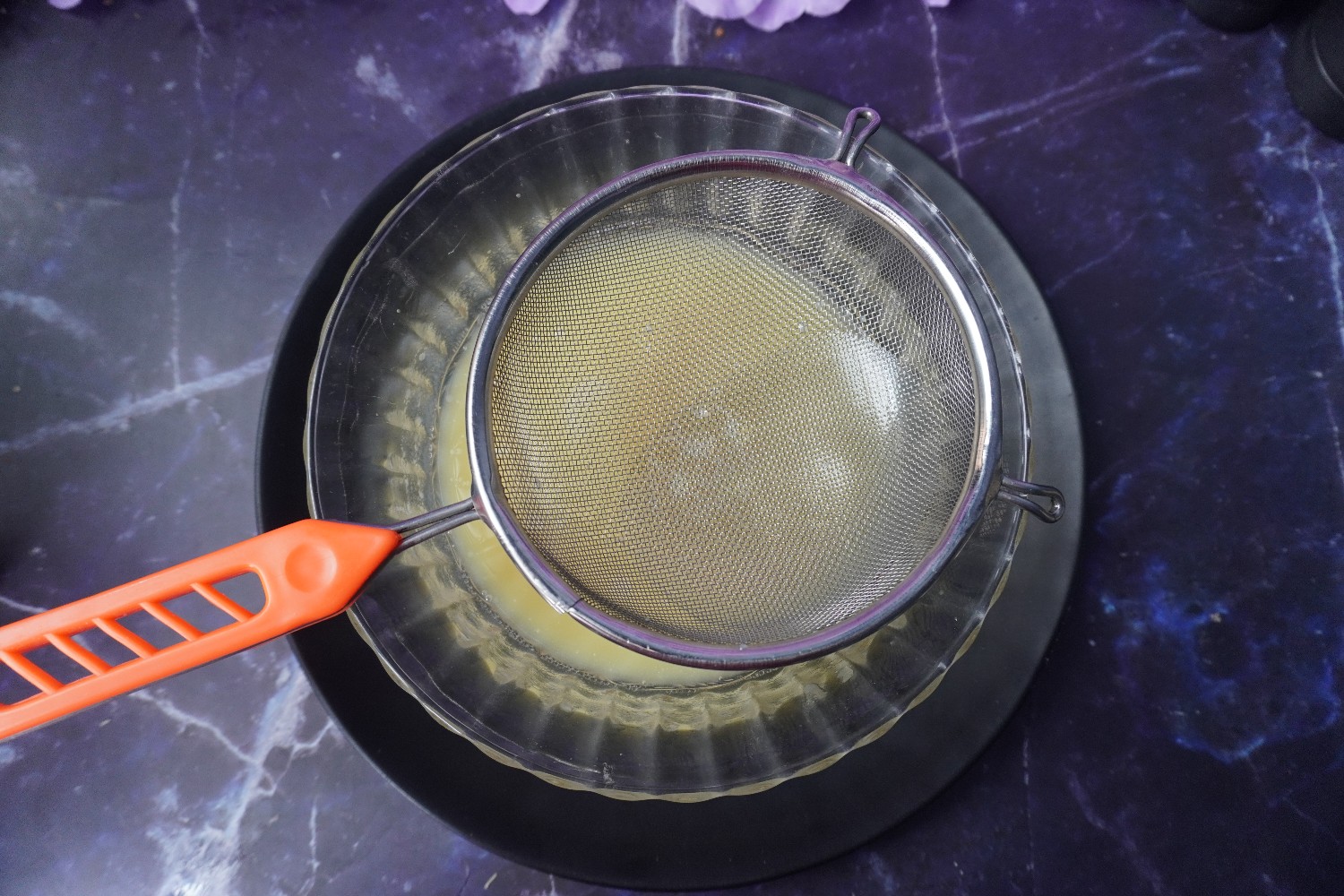 5) Now place a strainer on the mixing bowl.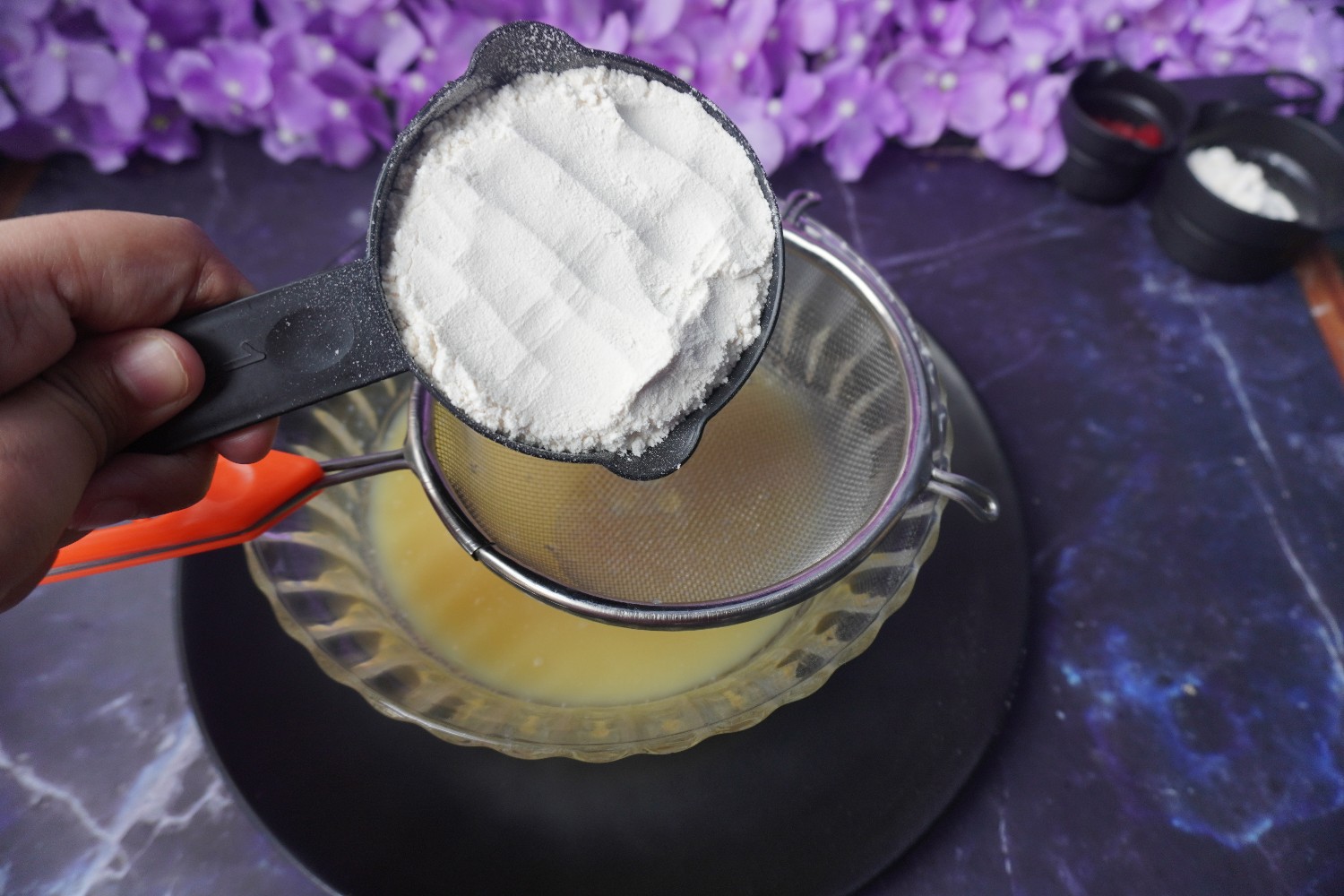 6) Add 240 grams of refined flour in it.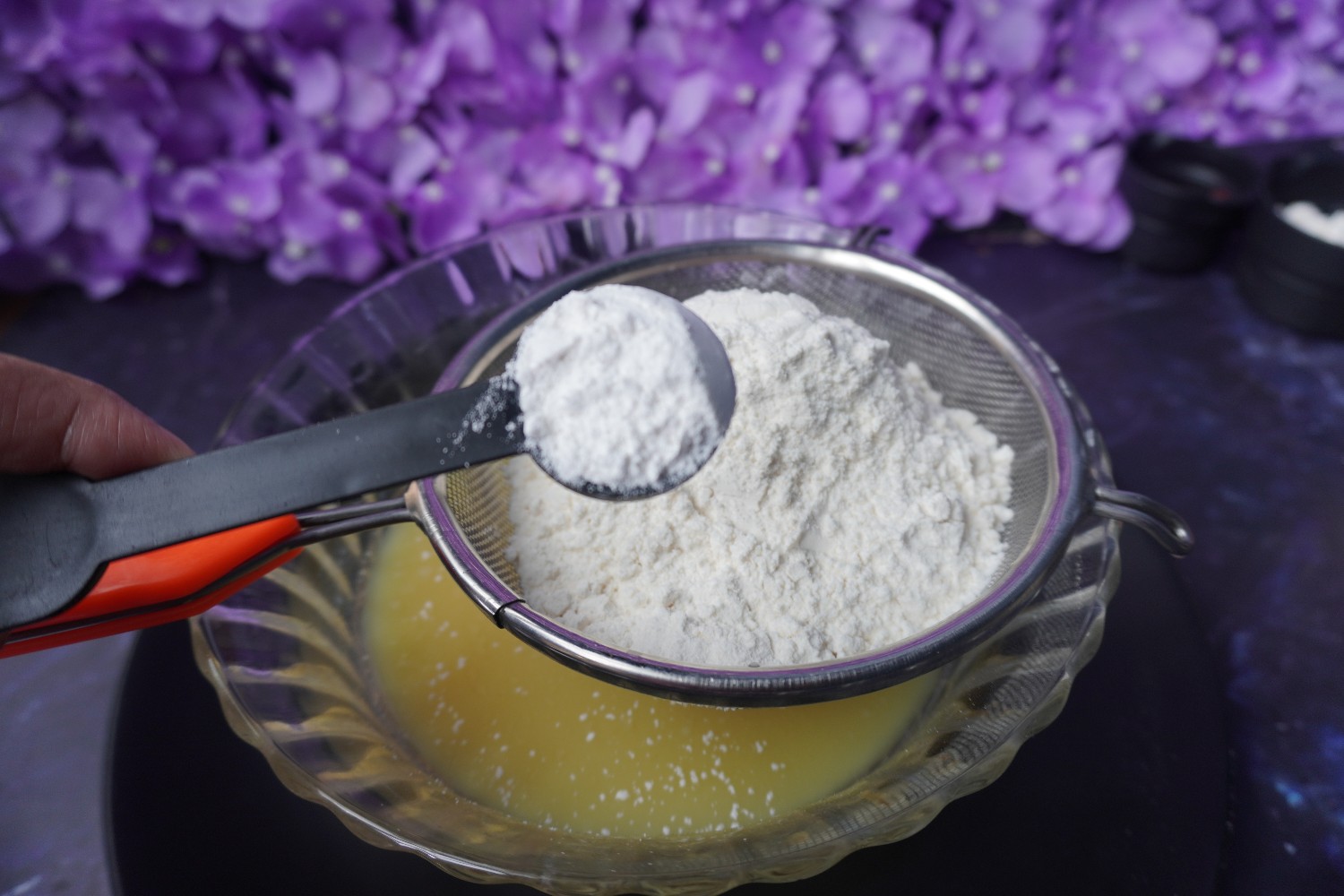 7) Add 2 tablespoon baking powder in it.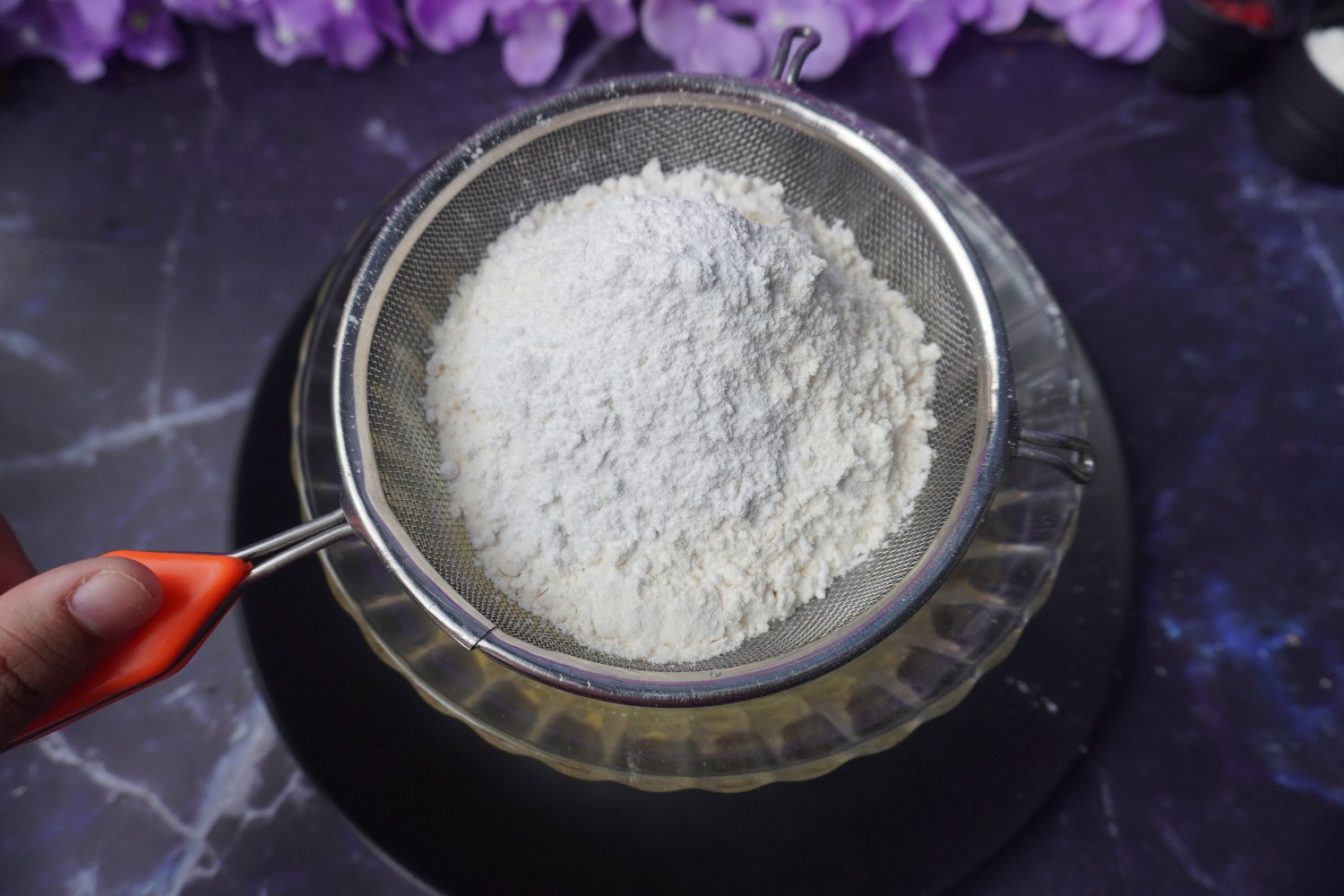 8) Sieve them well.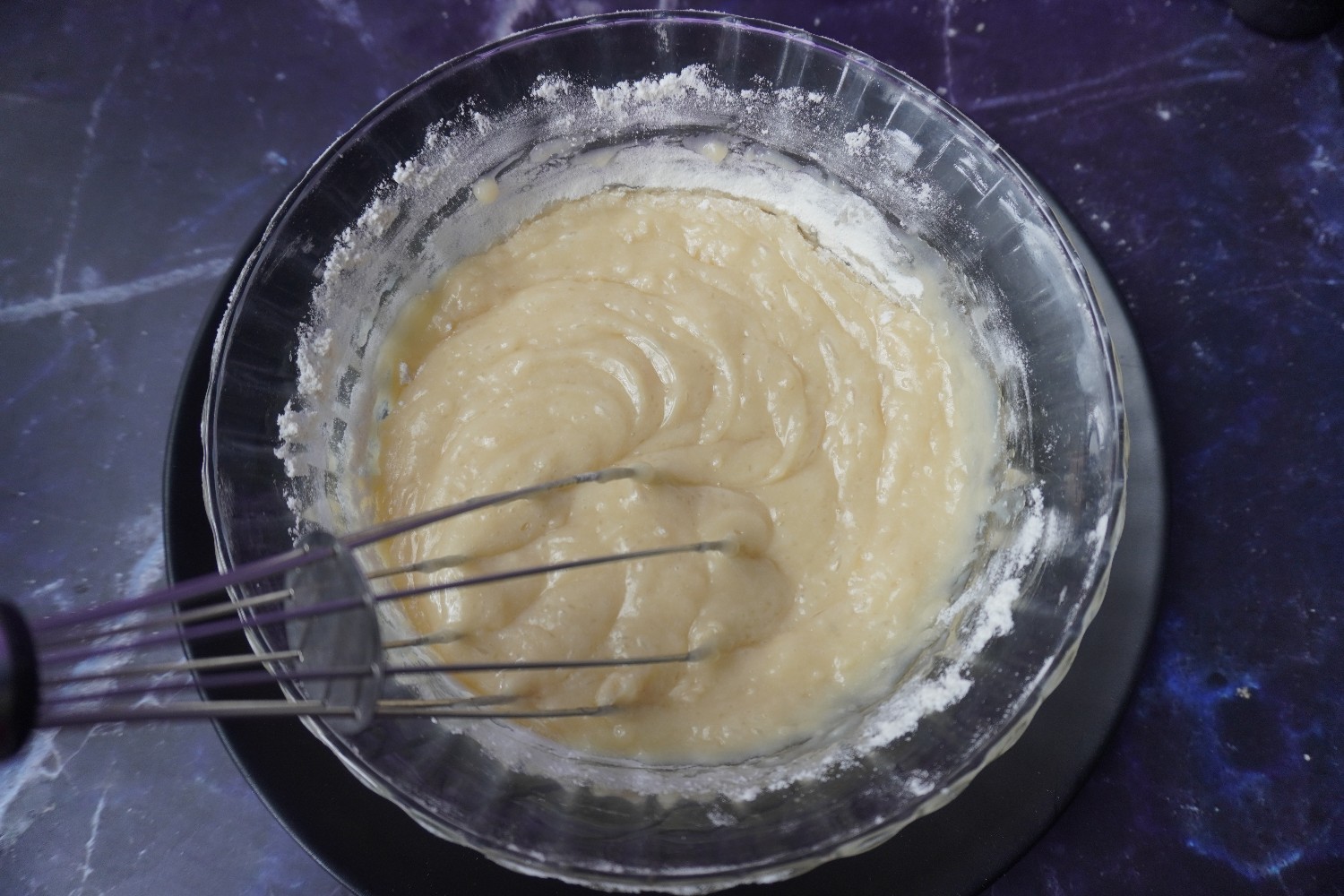 9) Now mix them well with the help of a whisker.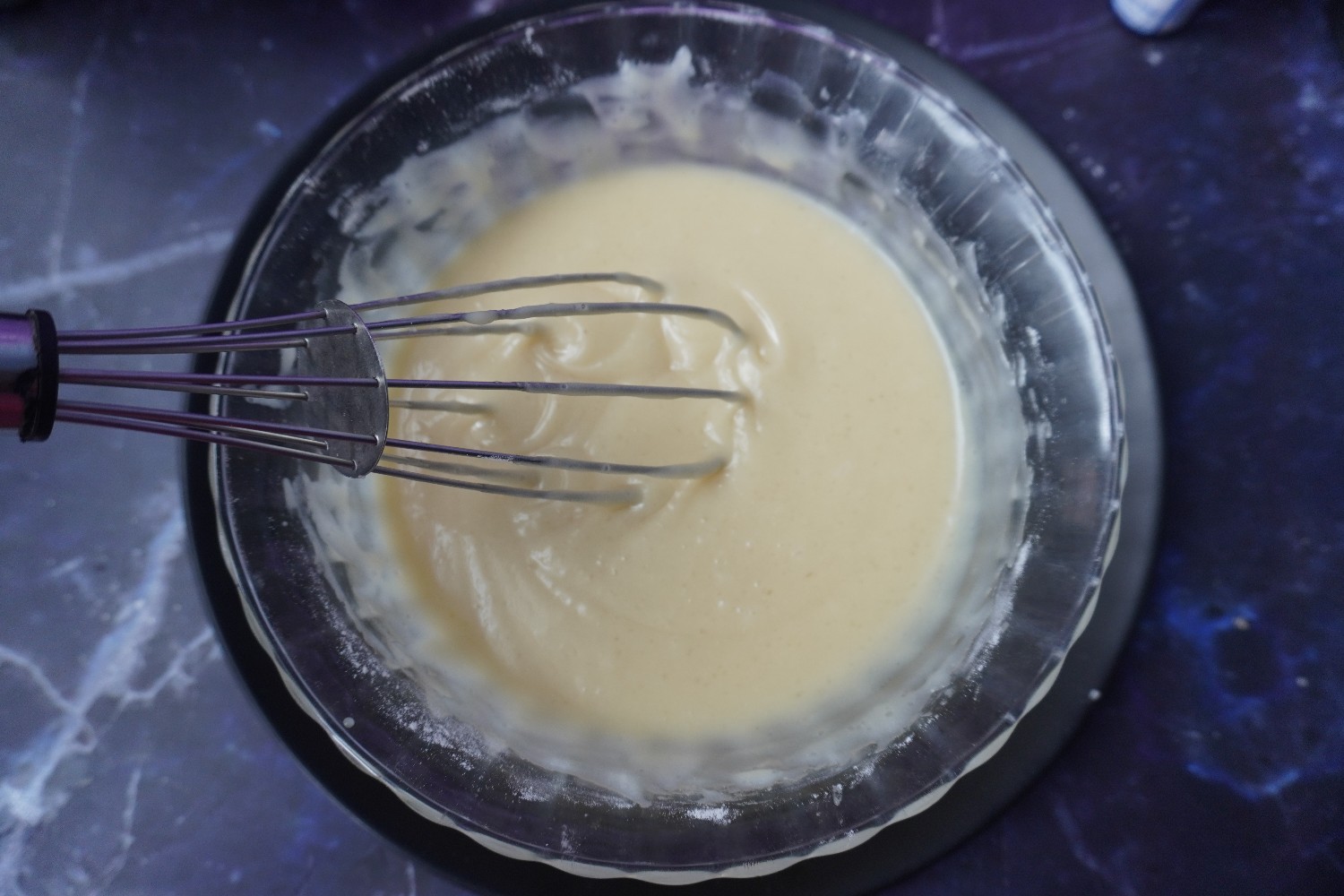 10) Whisk it well until smooth and creamy.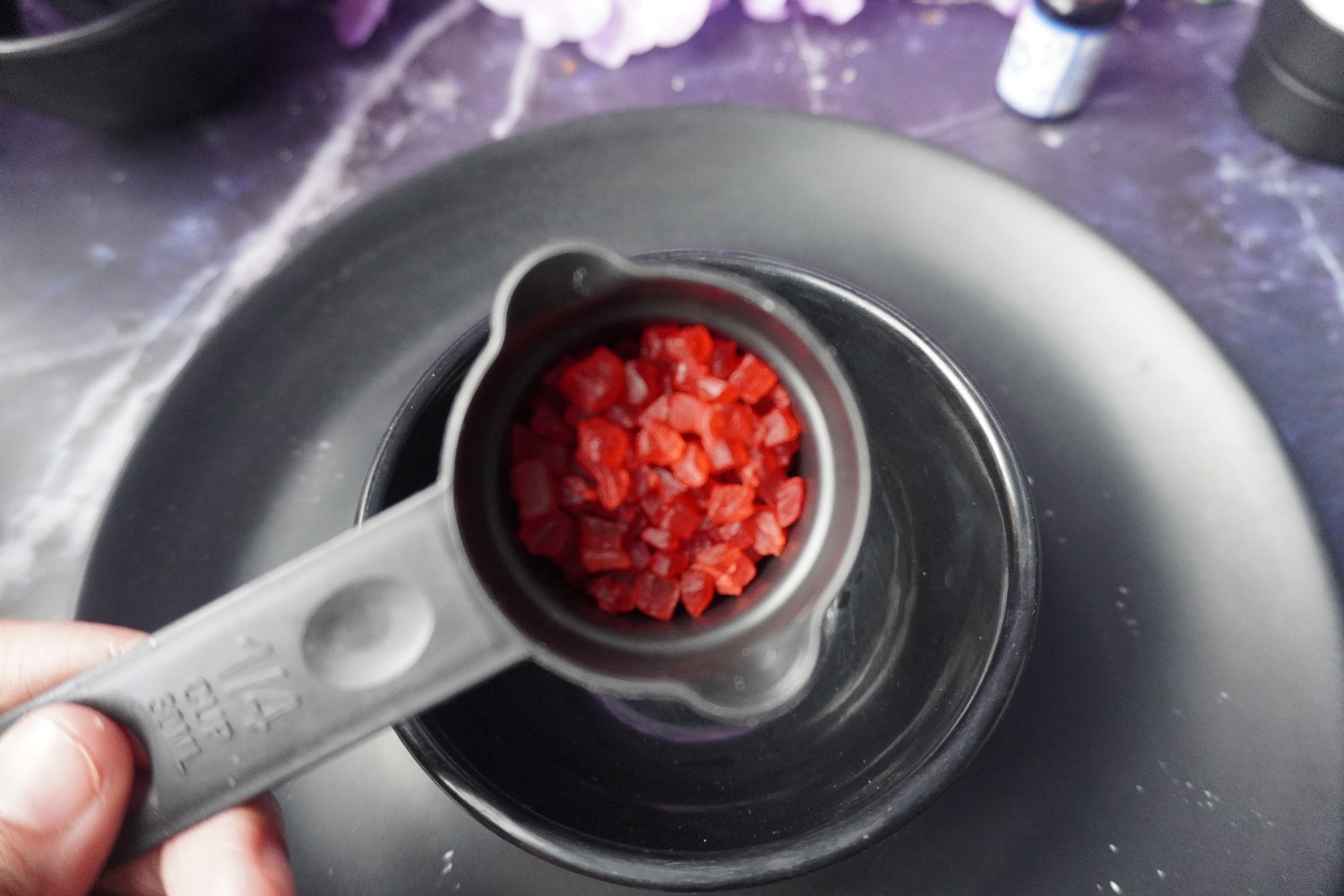 11) Now take a bowl and add 3 tablespoon tutti frutti in it.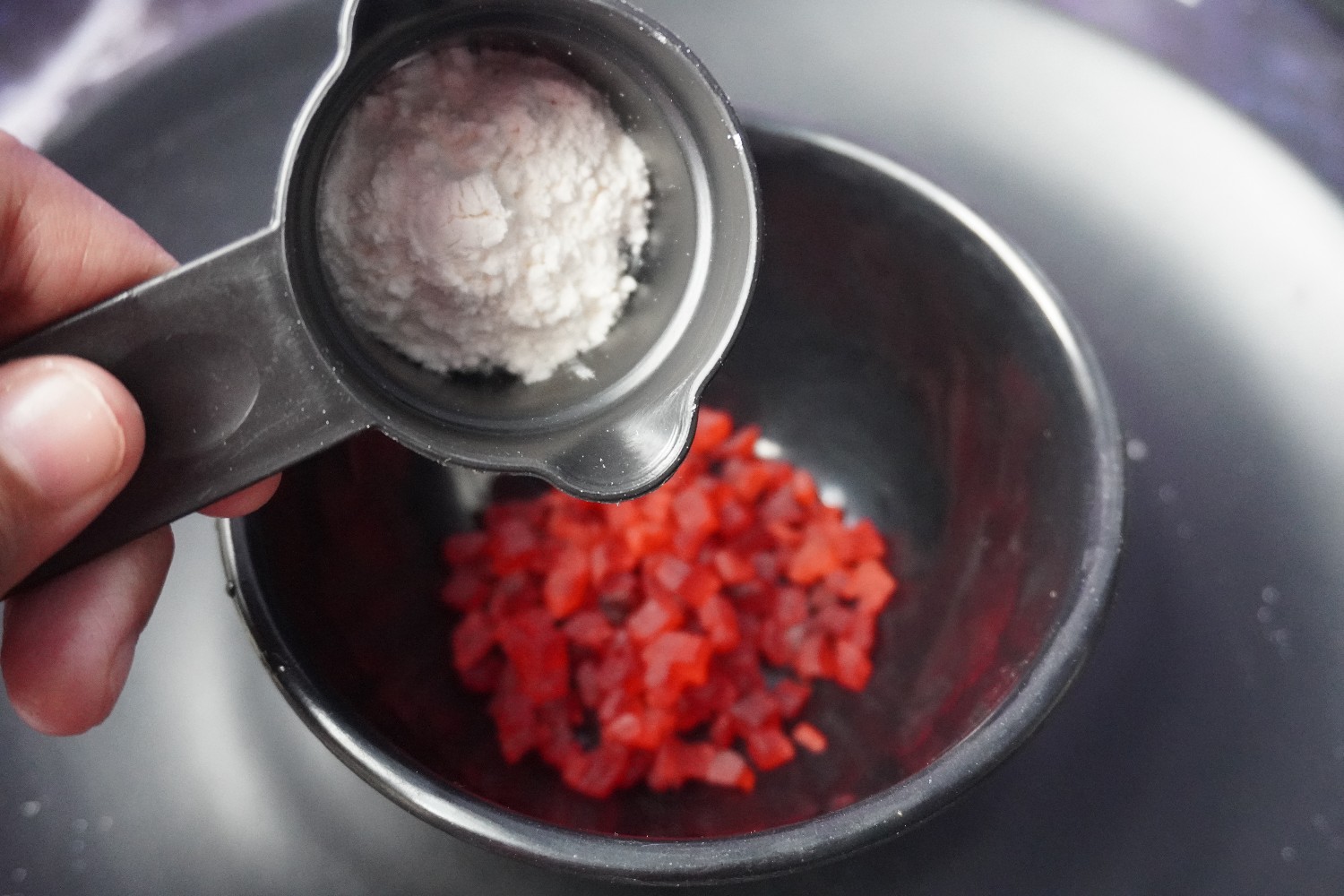 12) Add a tablespoon of cornflour in it.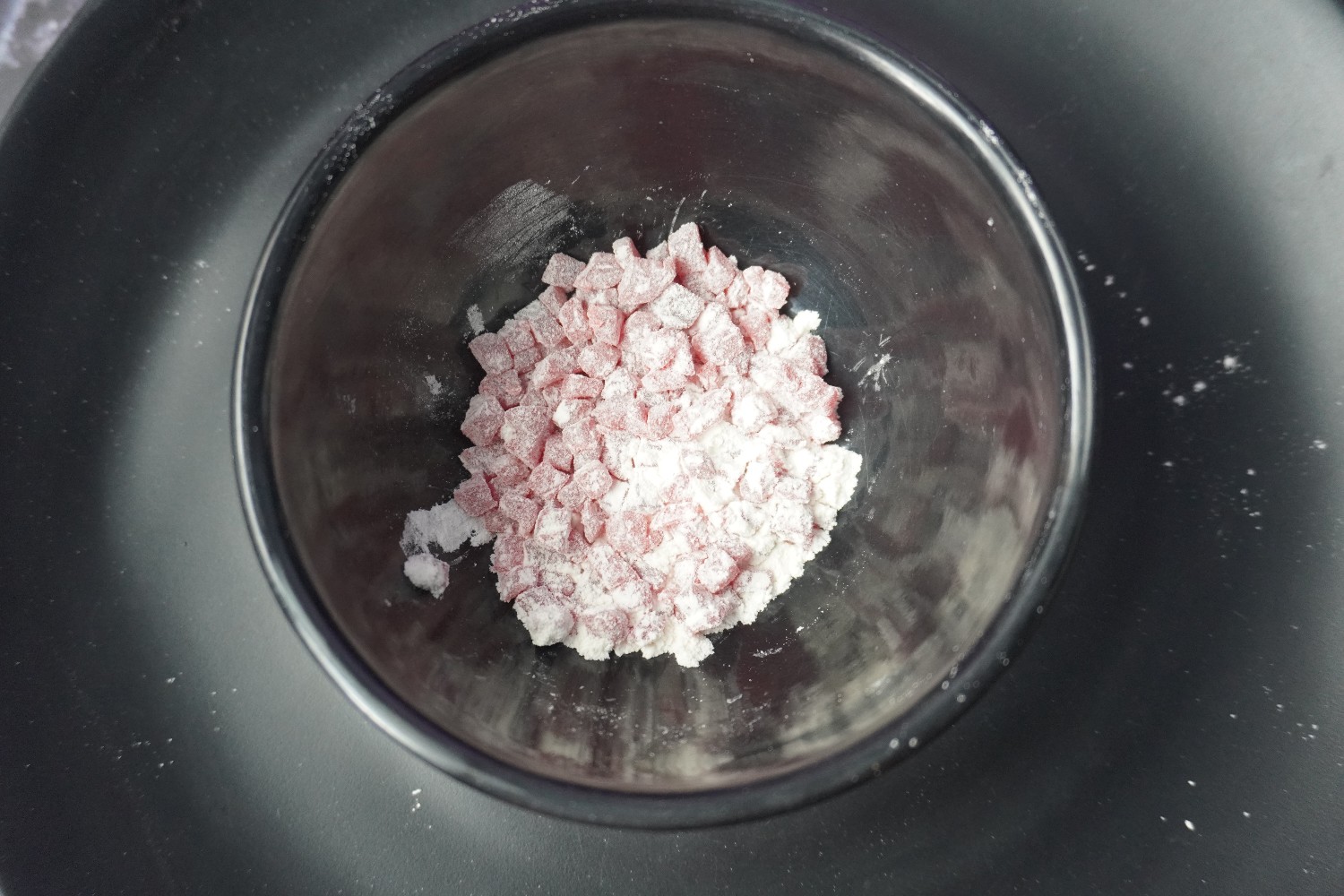 13) Toss them well until the tutti frutti gets coated evenly.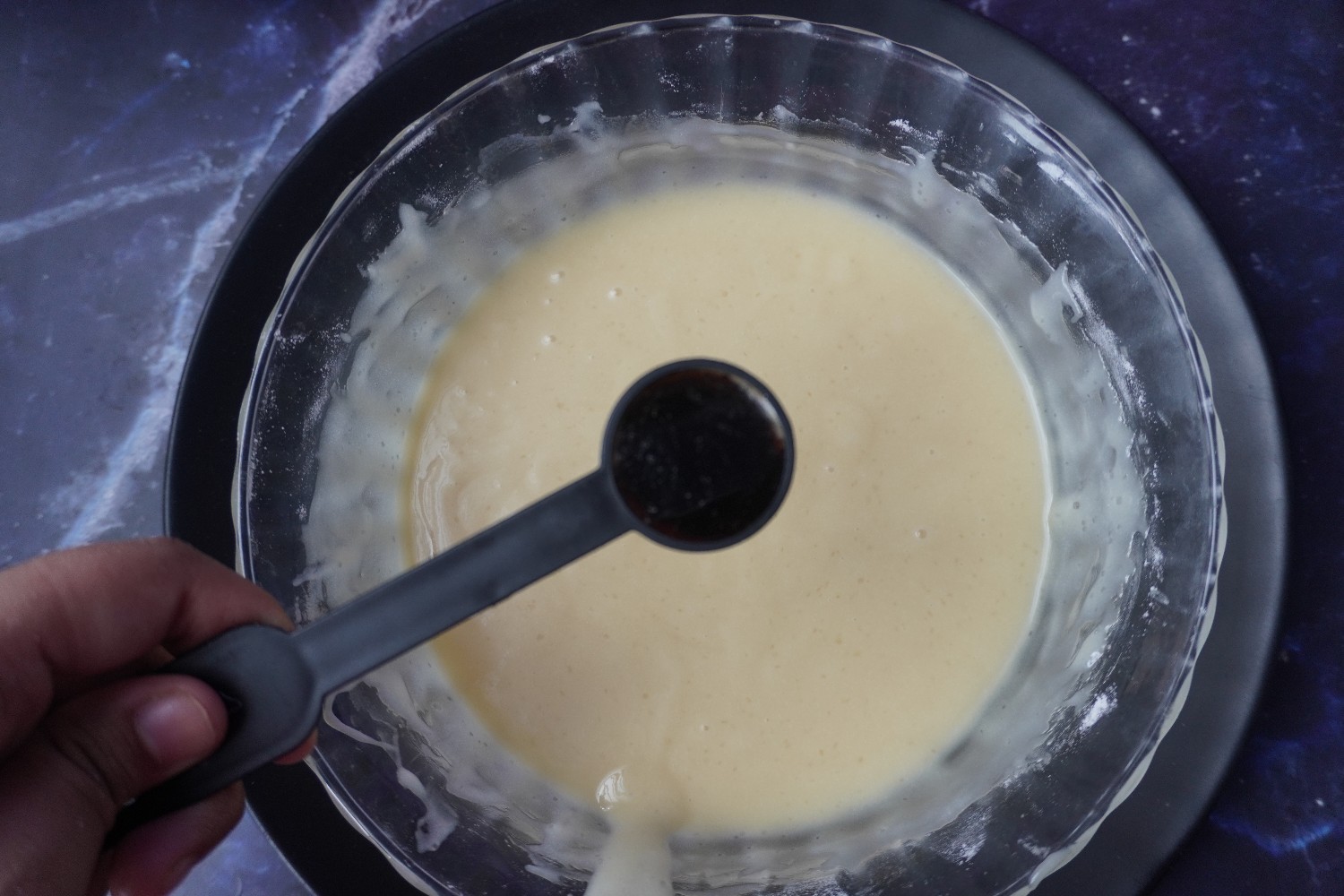 14)Now add a tablespoon of vanilla essence in it.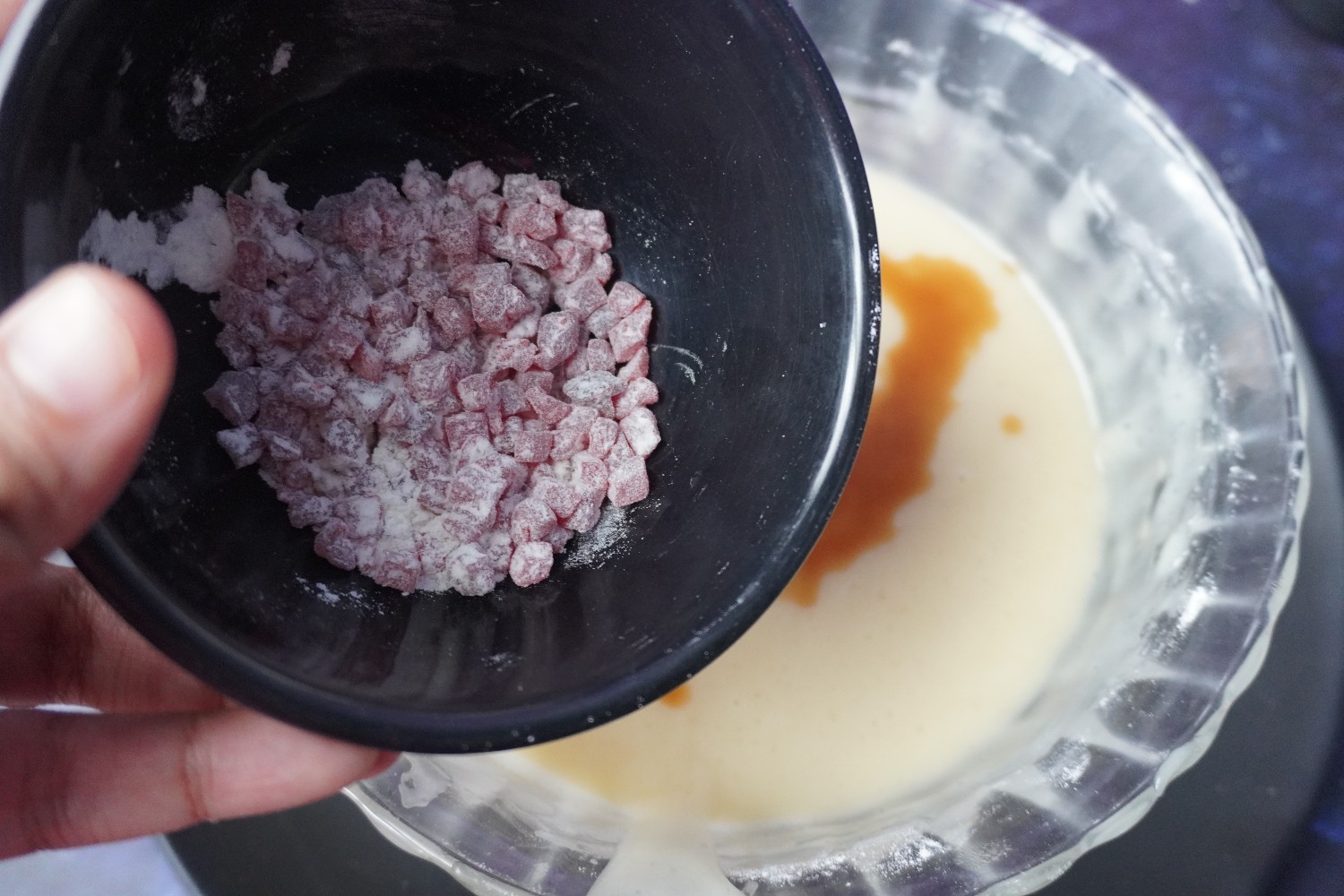 15) Lastly add the coated tutti frutti in it.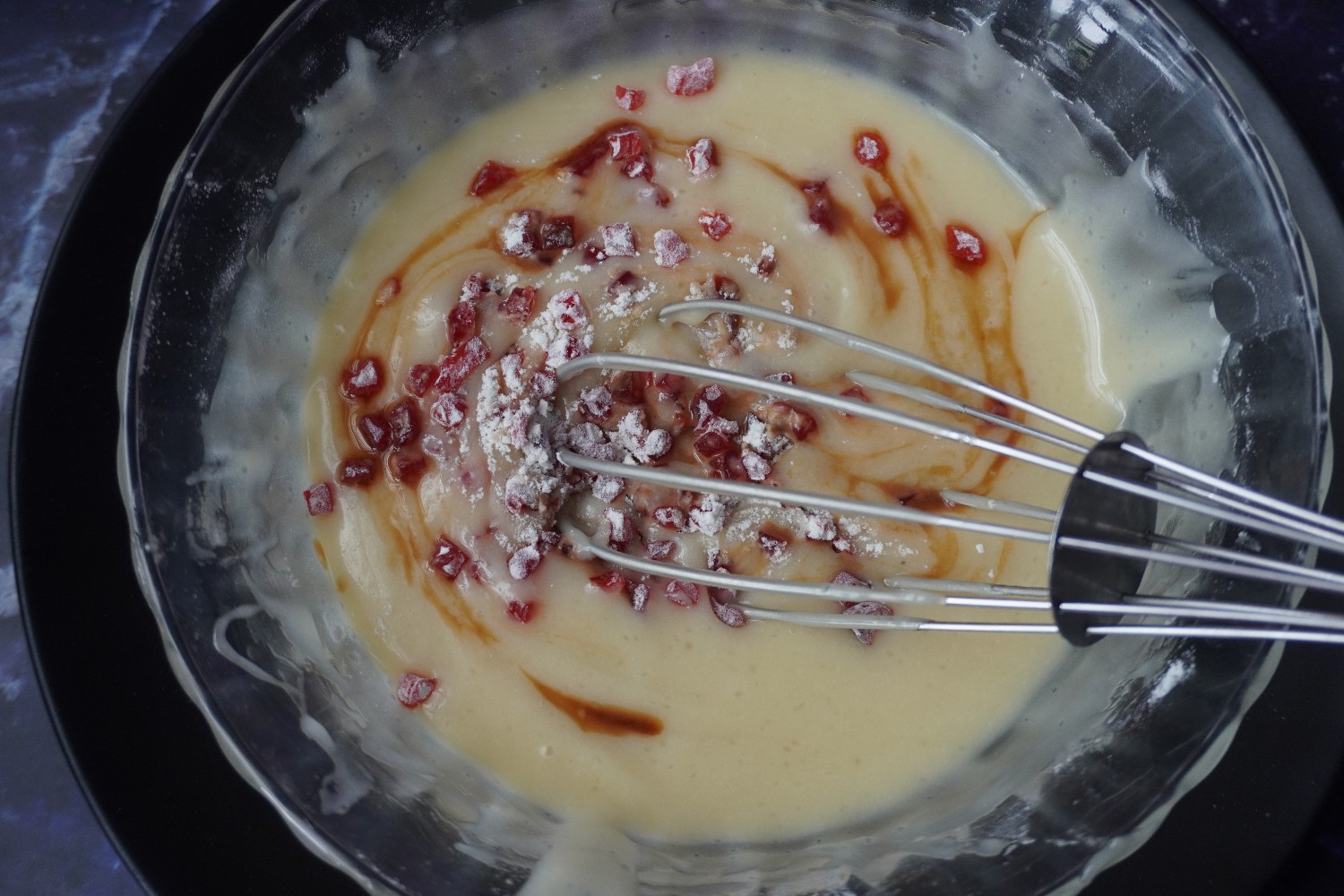 16) Mix them well.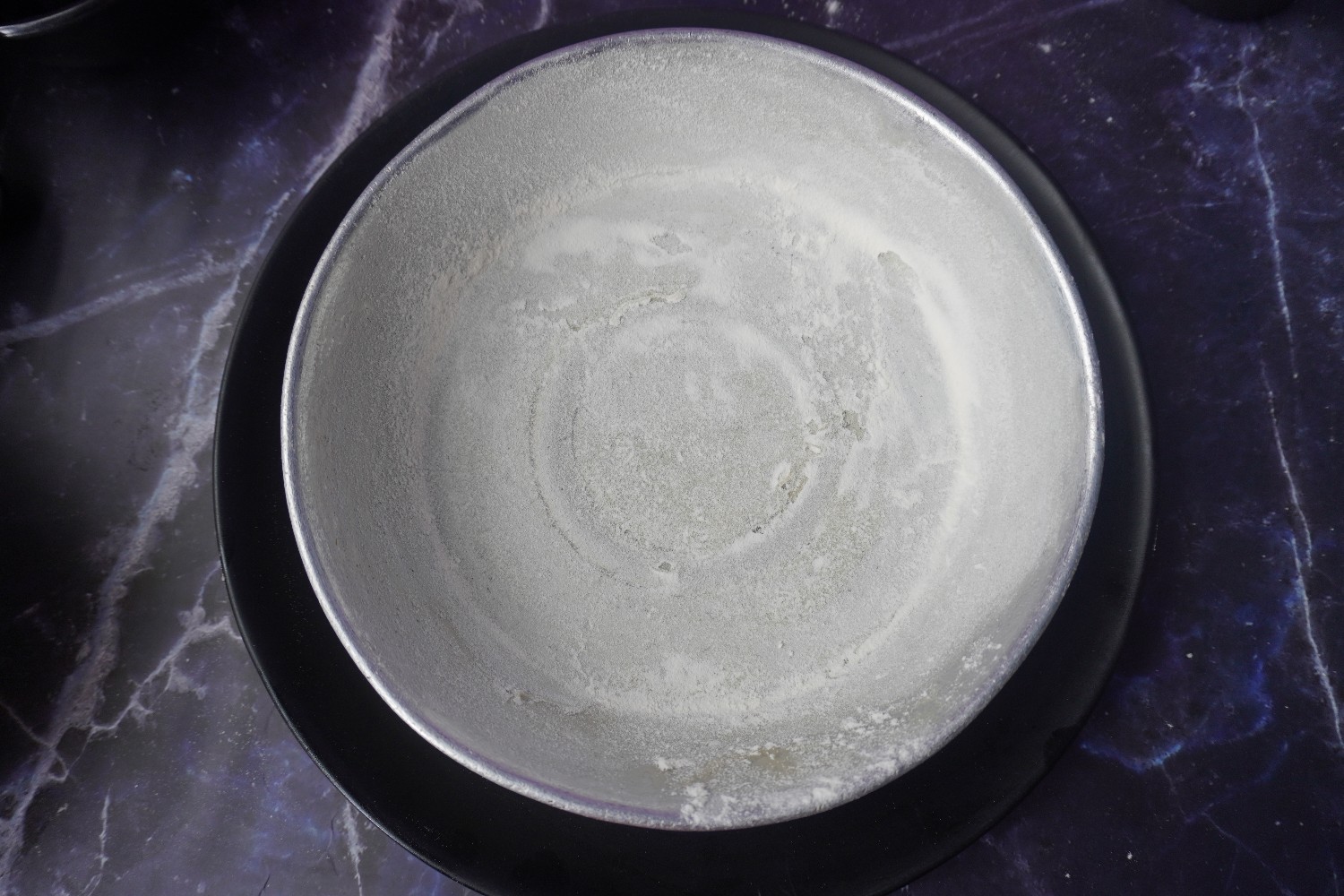 17) Now prepare a baking dish by adding oil and then dusting it with refined flour. You can use butter paper instead.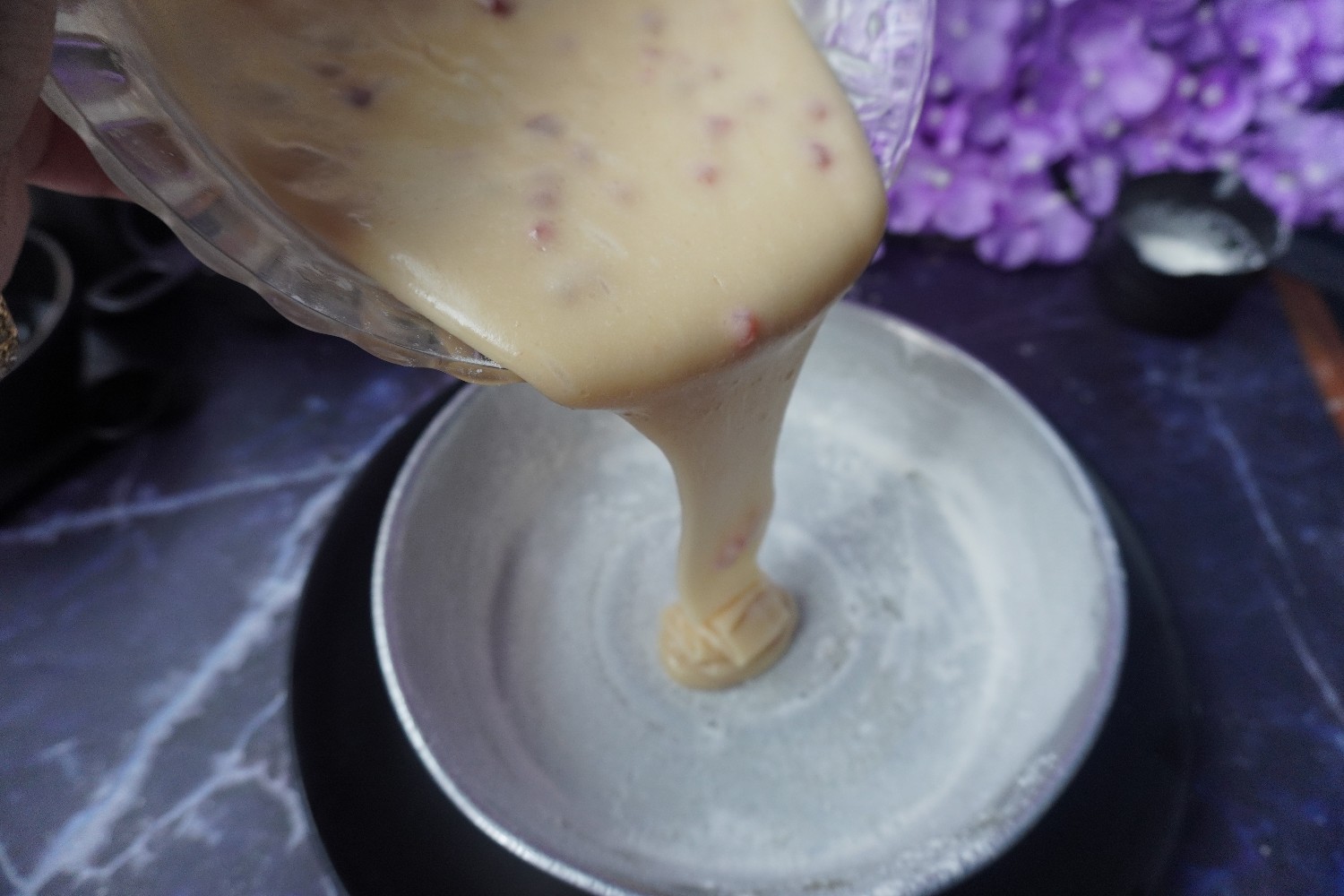 18) Transfer the batter into the baking dish.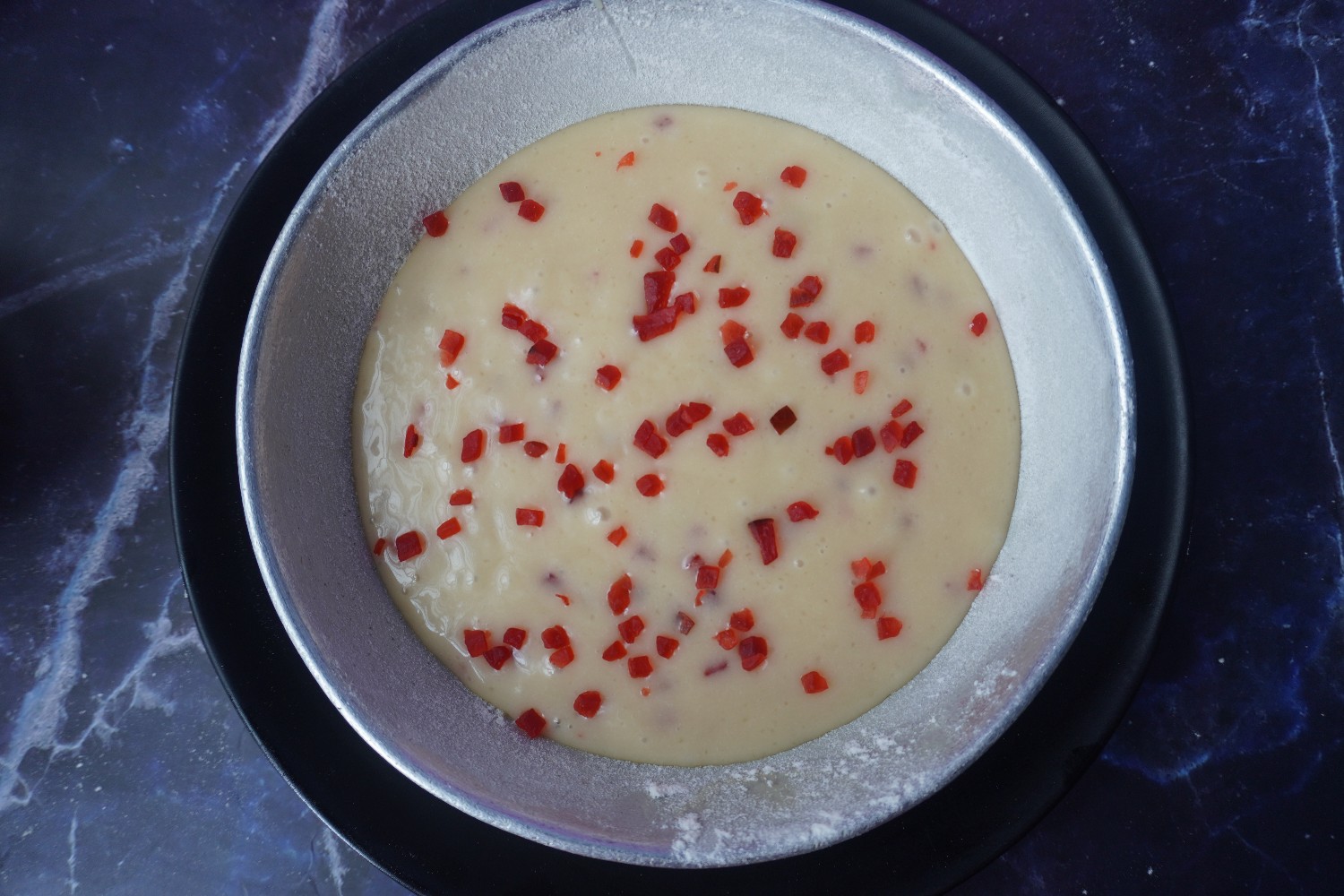 19) Sprinkle some tutti frutti on top.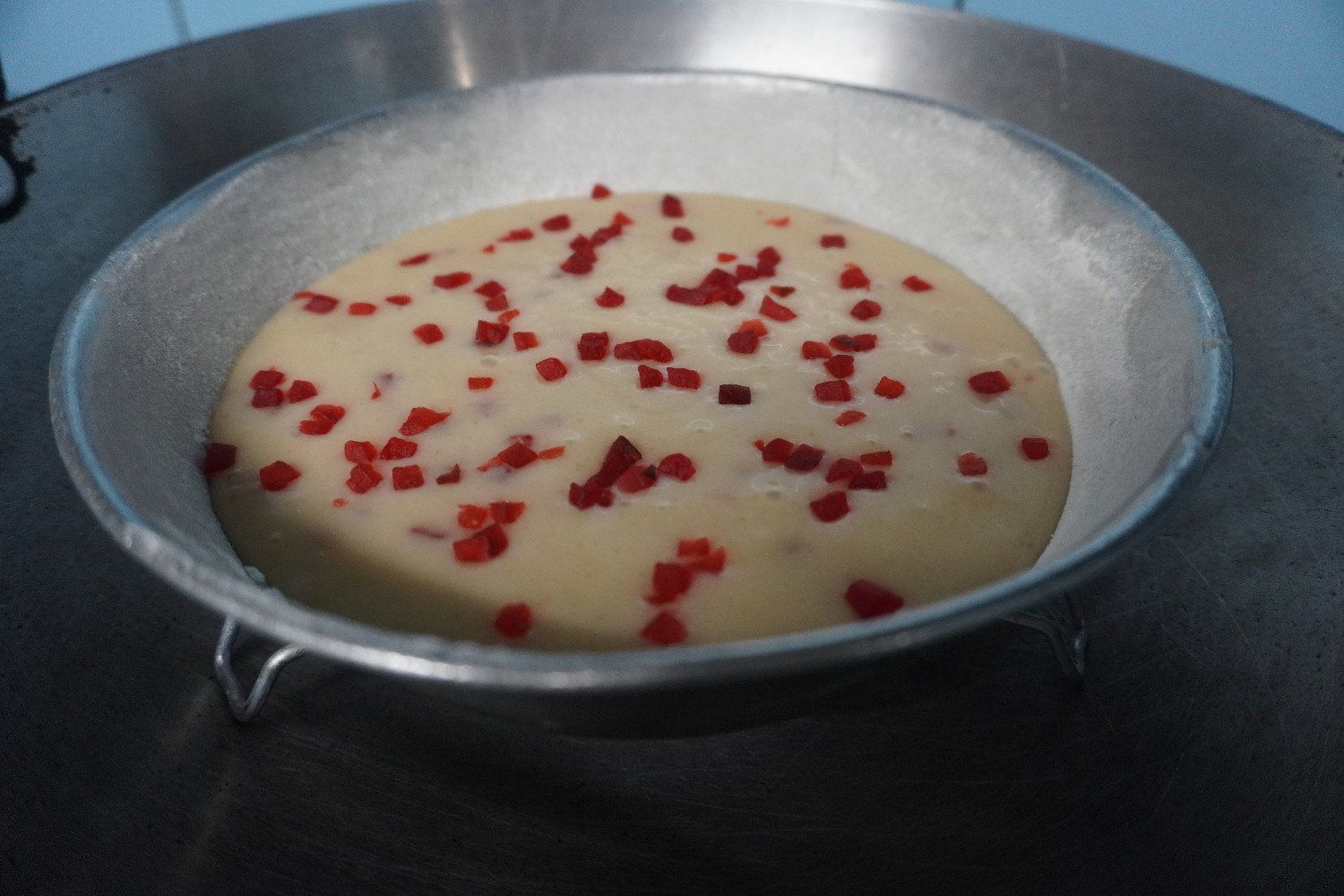 20) Place a stand on the kadhai and place your baking dish on it.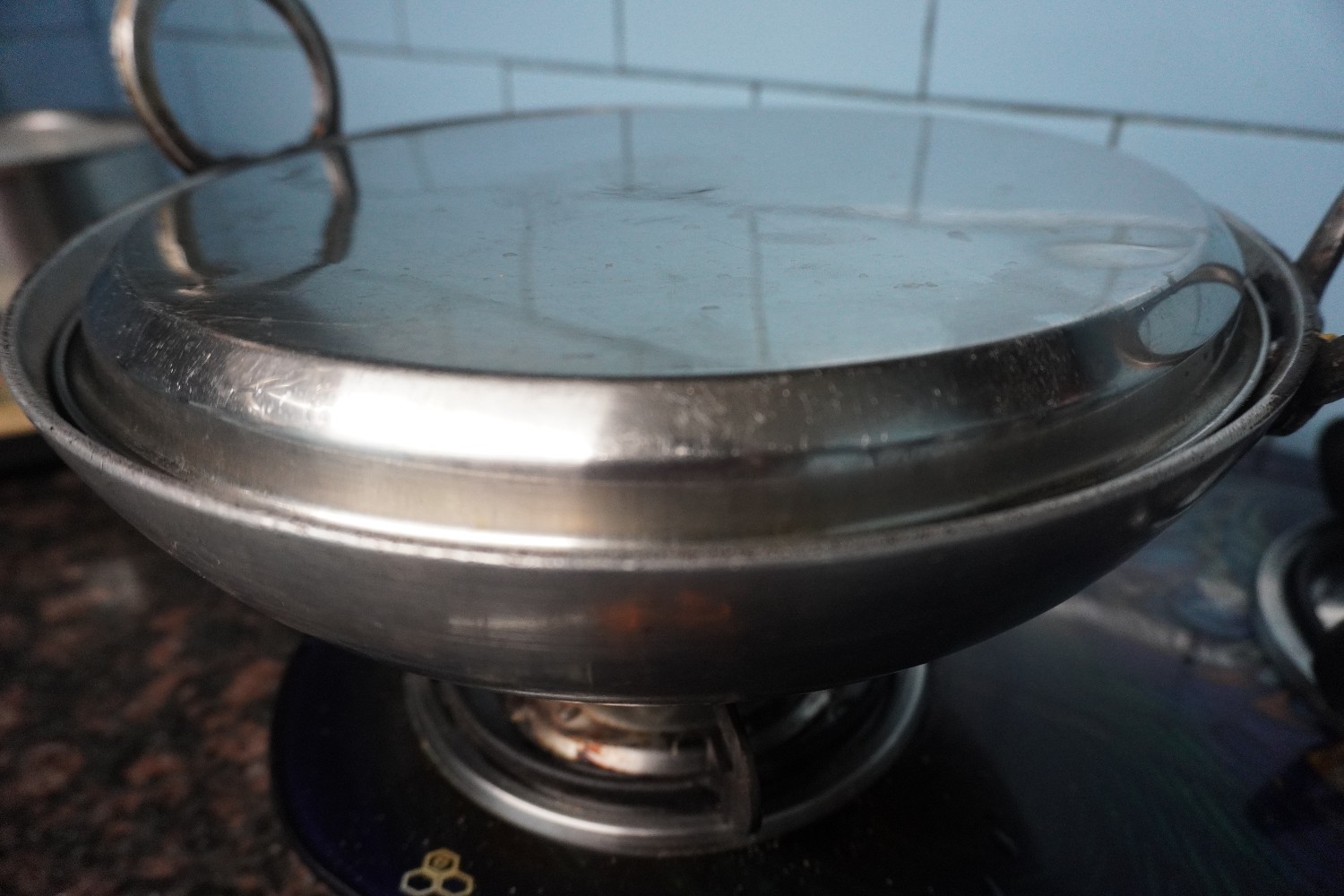 21) Cover it with a lid and bake it with for 40 to 45 minutes on low flame.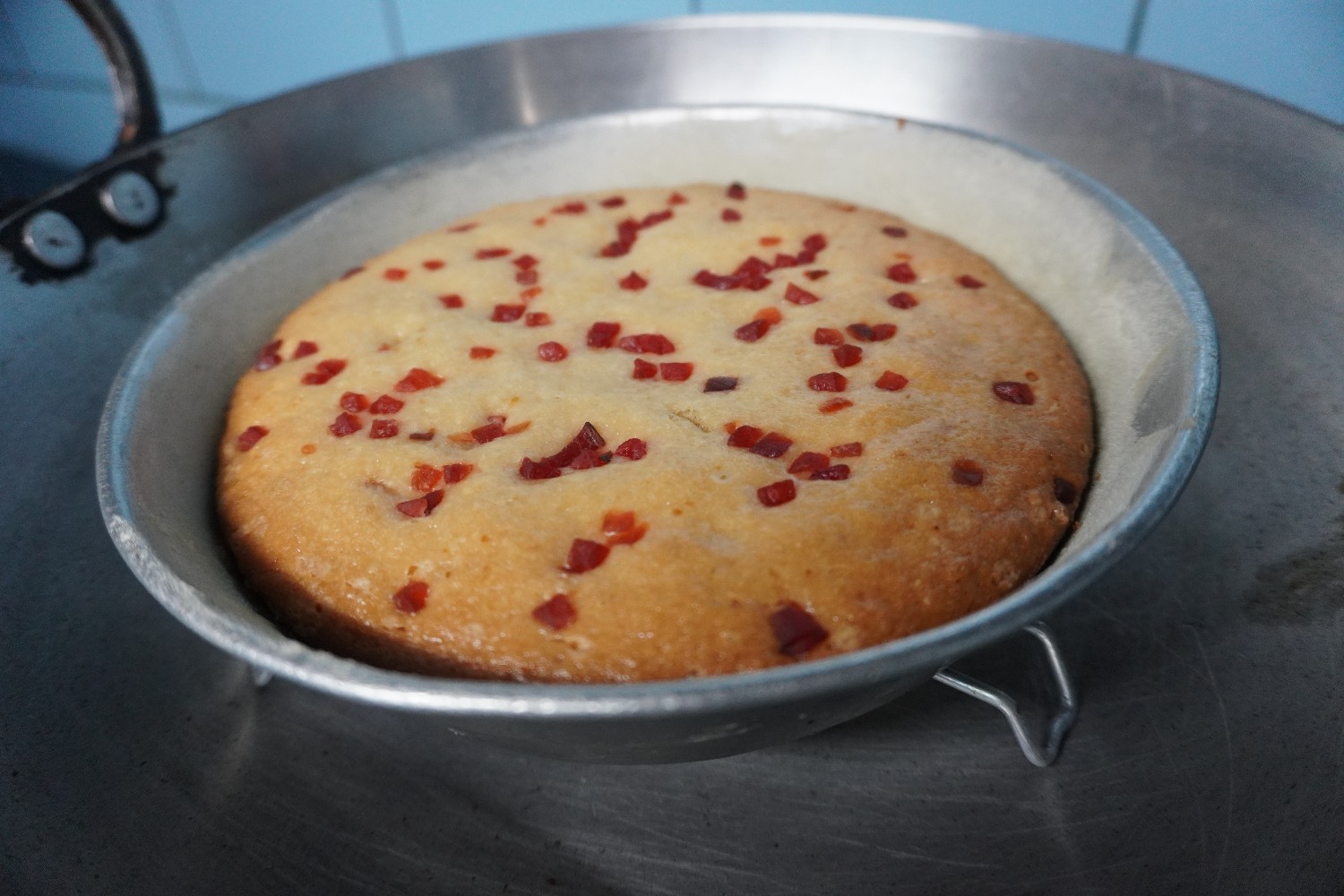 22) Once done, remove the lid and poke it with a toothpick or fork to see if it is properly cooked or not.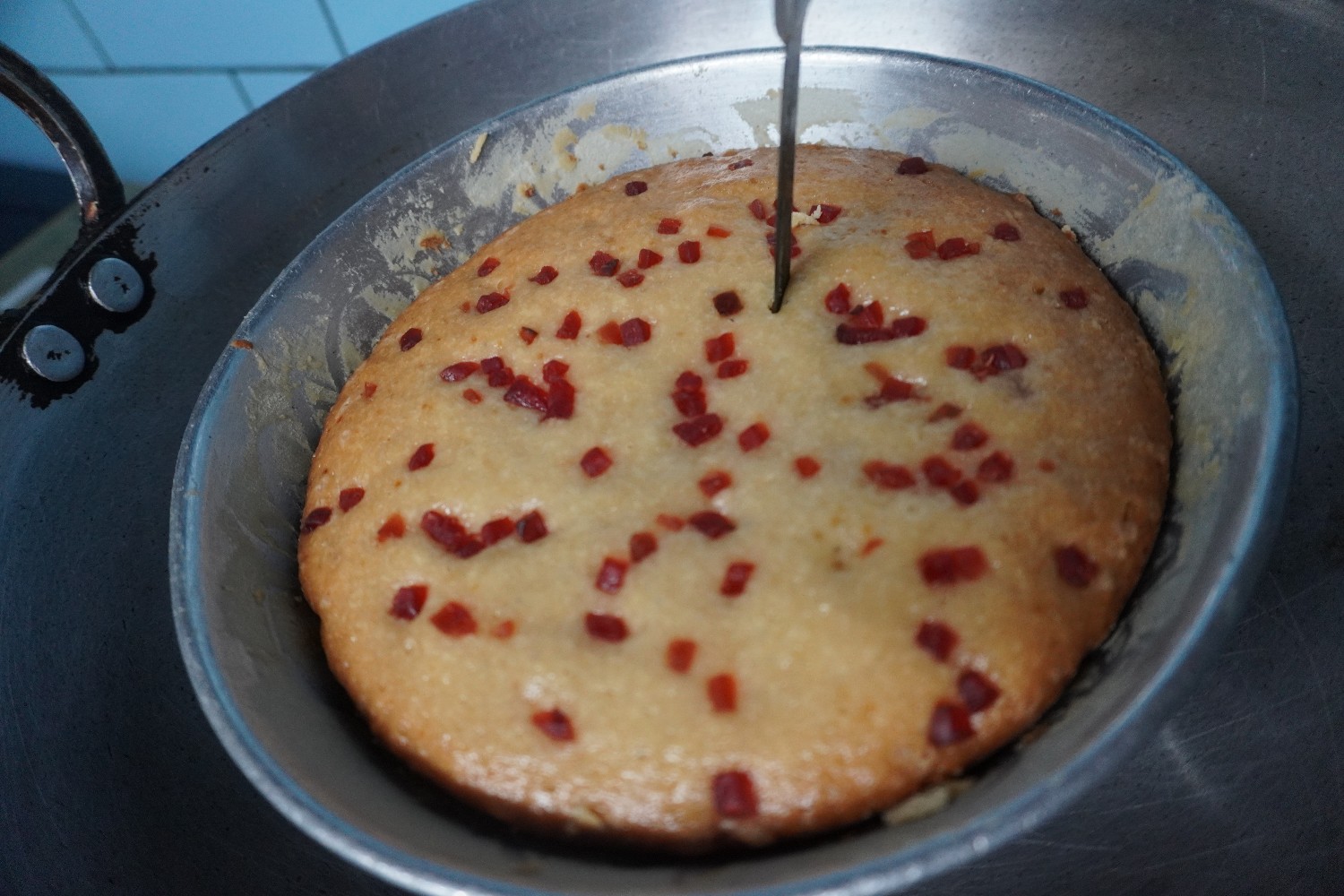 23) If the toothpick comes out clean your cake is perfectly baked.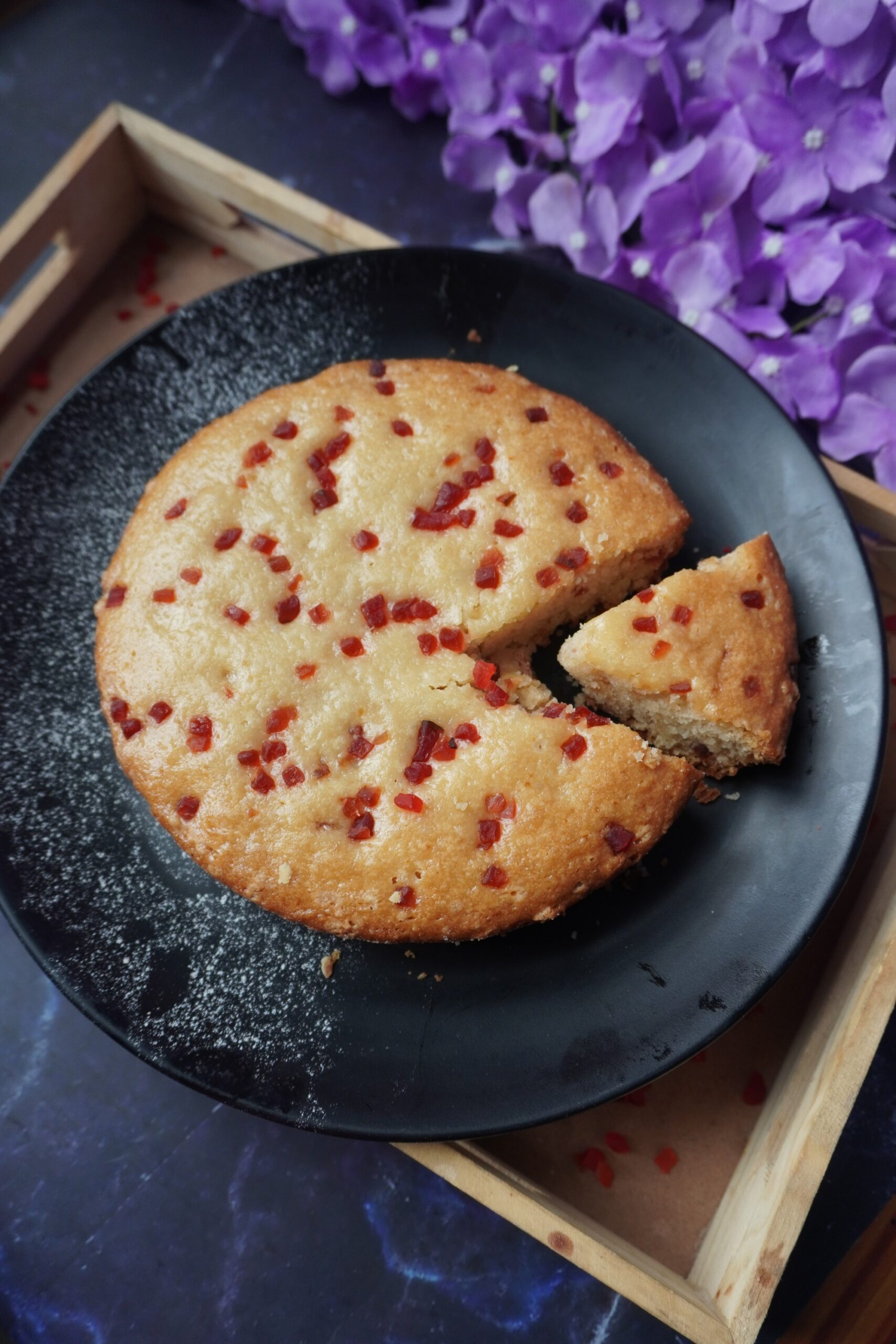 24) Once done, remould, slice and enjoy.
Tips and Tricks
1) Firstly mix the wet ingredients along with sugar.
2) Seive the dry ingredients before adding them in the wet mixture.
3) Whisk the wet and dry ingredients until the batter turns smooth and creamy.
4) Prepare the baking dish well before transferring the batter into it.
4) Bake it for 40 to 45 minutes on low flame.
5) Poke it with a toothpick to see if it comes out clean or not. If it's clean, your cake is ready to be served.
6) Remould the cake after 10 to 15 minutes.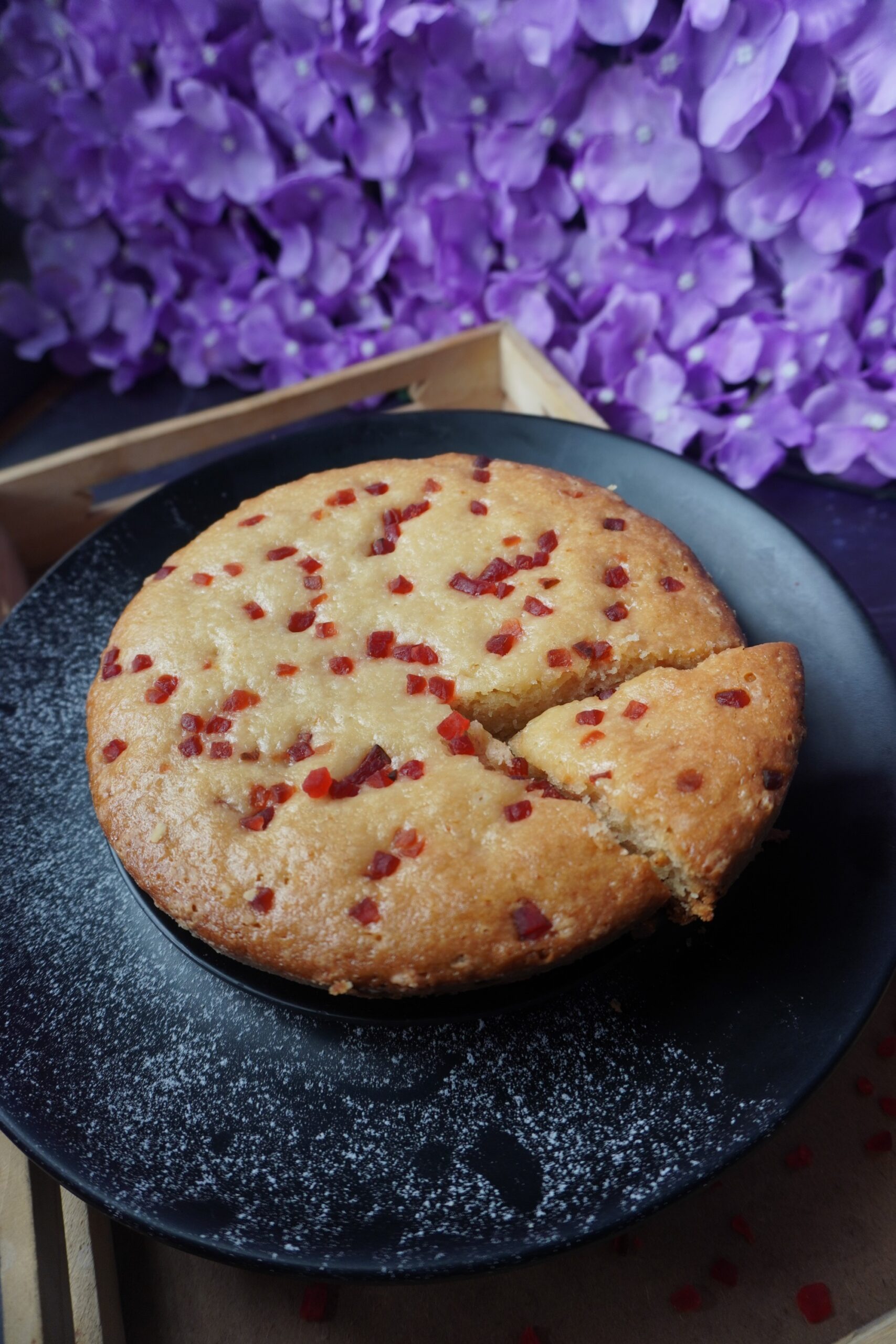 Healthier version
1) You can use half refined flour and half wheat flour.
2) You can use stevia Or organic brown sugar to bake the cake.