Mango pickles are a must in every Indian household. Mango pickle also known as aam ka aachar is loved by every members of the family whether kids or old ones. Indian are too fond of it and are habituated to make bulk amount of pickles during the mango season and store it for the rest of the year. Usually it takes a lot of time and efforts to make mango pickle as mangoes are first seasoned and dried under direct sunlight and later all spices and oil is added to it and it is again kept under the sun for 4 to 5 days until done. This Instant pickle recipe is a twist to the normal and hectic method of making pickles. This effortless recipe can be tried by those staying out specially students or working class who hardly get time to make pickles at home but are too fond of it.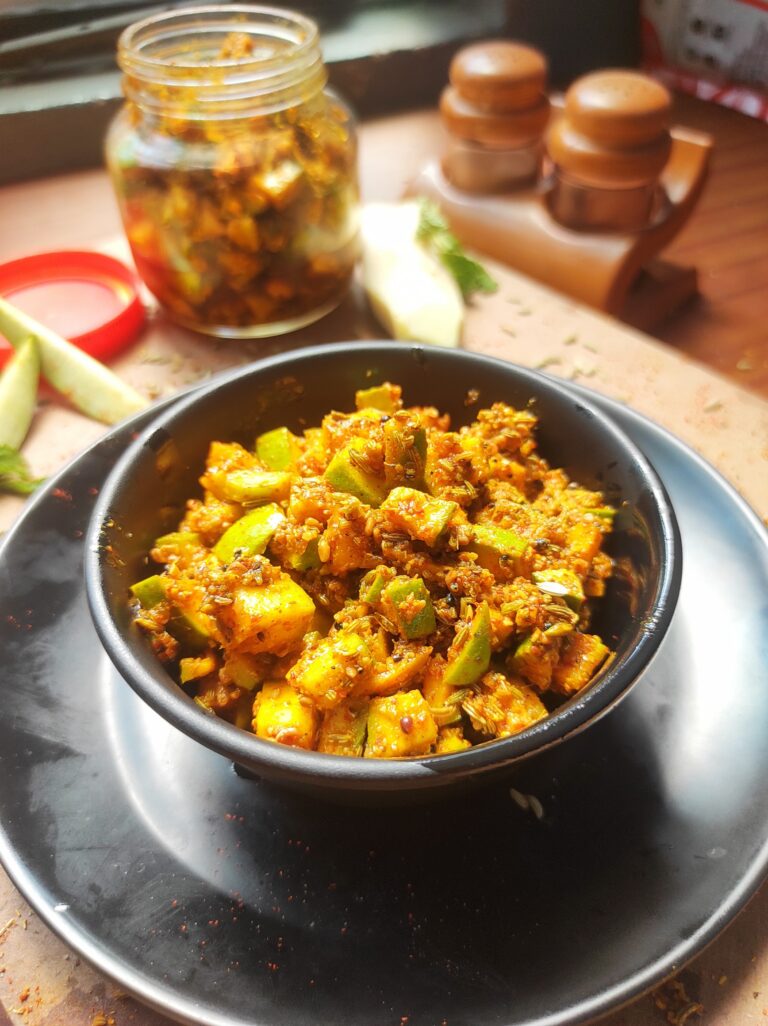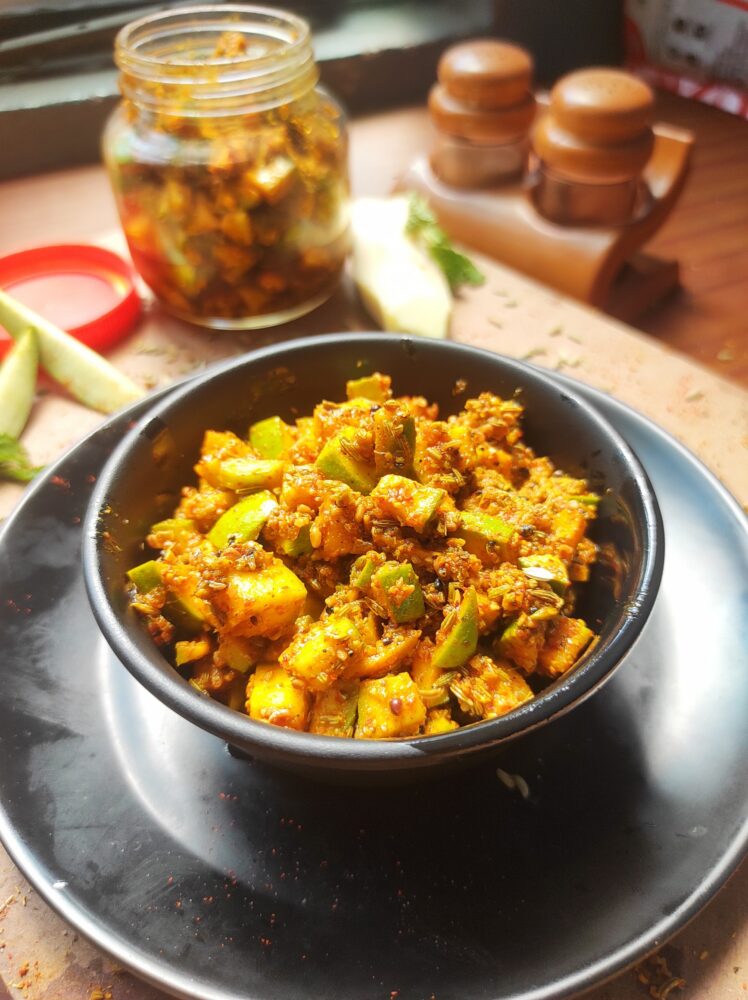 Introduction
This Instant mango pickles as the name suggest can be made instantly without efforts and tastes absolutely awesome. This mango pickle if stored properly can stay fresh upto 3 months. This pickle is made by simply dicing the mangoes into small pieces and the seasoning it with salt, chilli, turmeric nad coarsely blended spices. Further mustard oil, which is heated and then brought to room temperature is added to it and everything is mixed together until done. This pickle can be enjoyed instantly along with daal and chapati and can be stored for 3 months in a clean container. So if you are instantly craving for some homemade pickle, give this recipe a try and I'm 100 % sure you're going to love it. So go ahead and try it and don't forget to share your reviews in the comments section below.
Ingredients

Raw mangoes- 2 mangoes
Nigella seeds (Kalonji) – 1 tablespoon
Fenugreek seeds (Methi seeds)- 2 tablespoon
Fennel seeds – 2 tablespoon
Turmeric powder- 2/3 tablespoon
Red chilli powder- 1 tablespoon
Salt – 1 tablespoon or as per taste
Mustard oil- 1 cup + (1/2 cup , if you want to store it for longer)
Mustard seeds- 1/2 tablespoon
Step by step recipe with images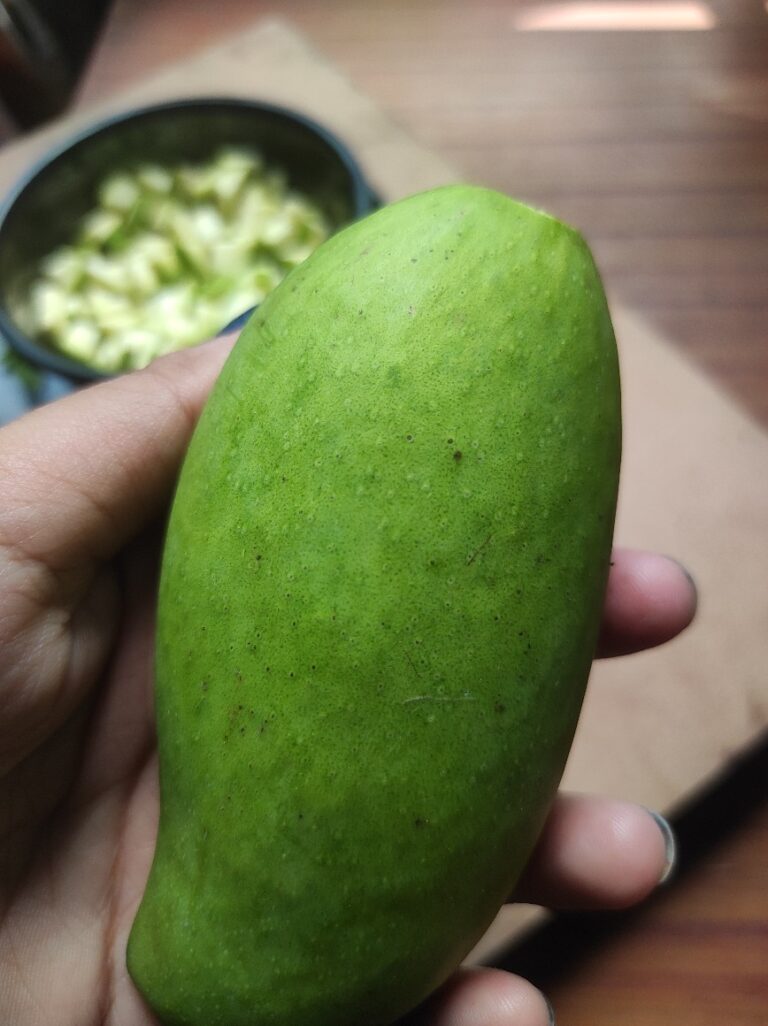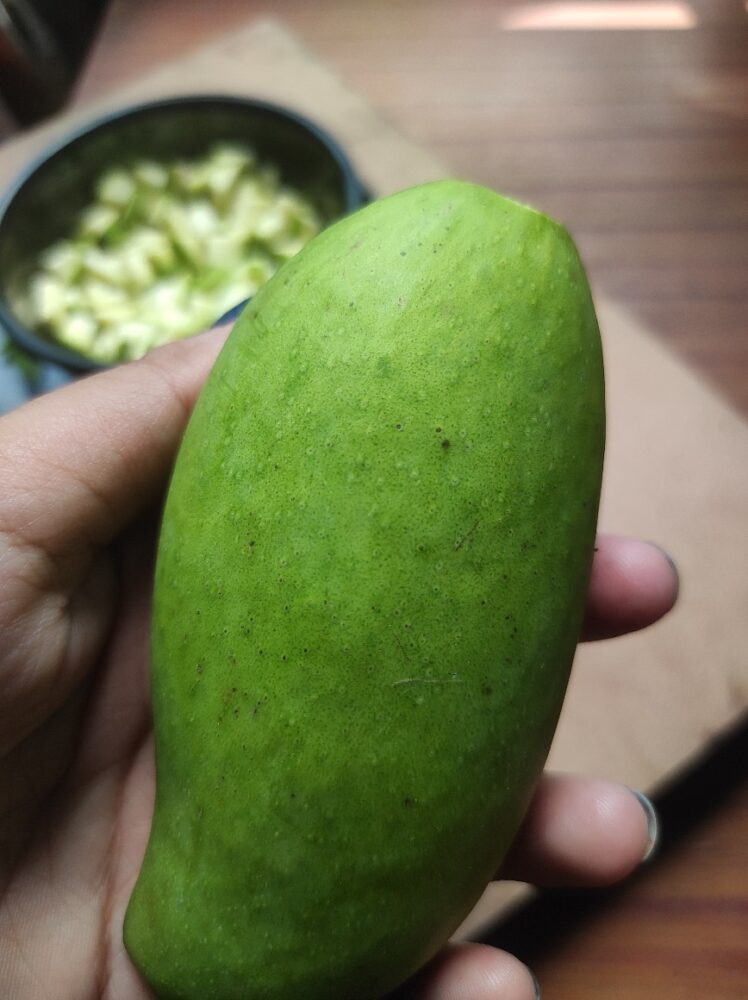 1) Firstly take 2 mangoes.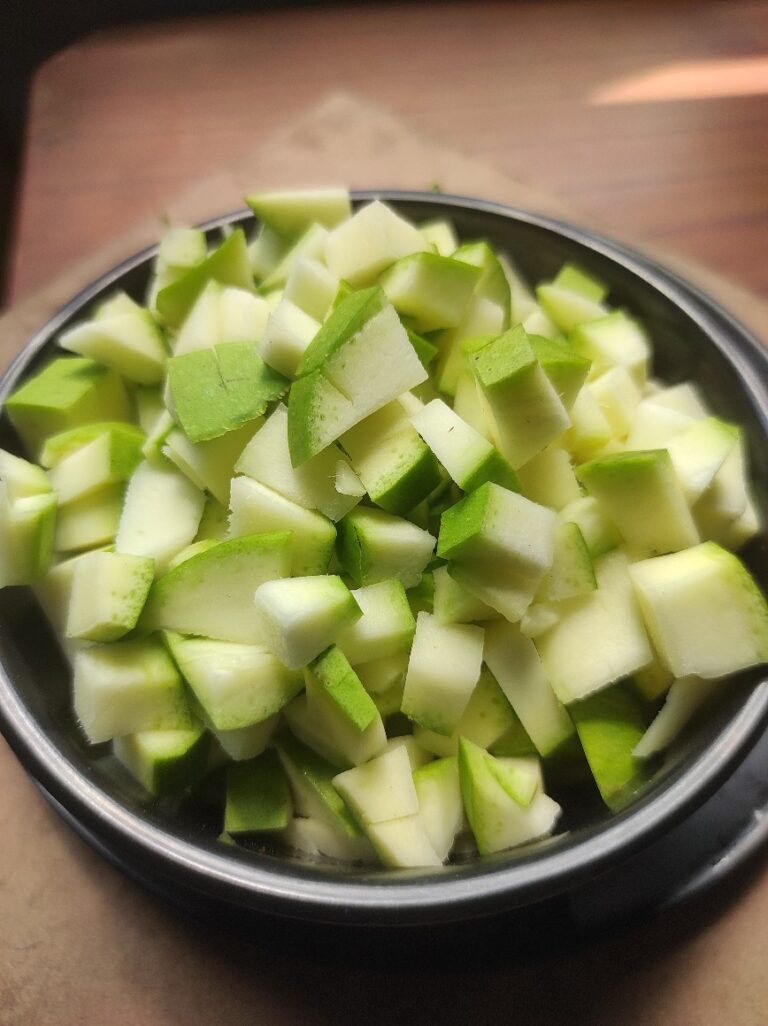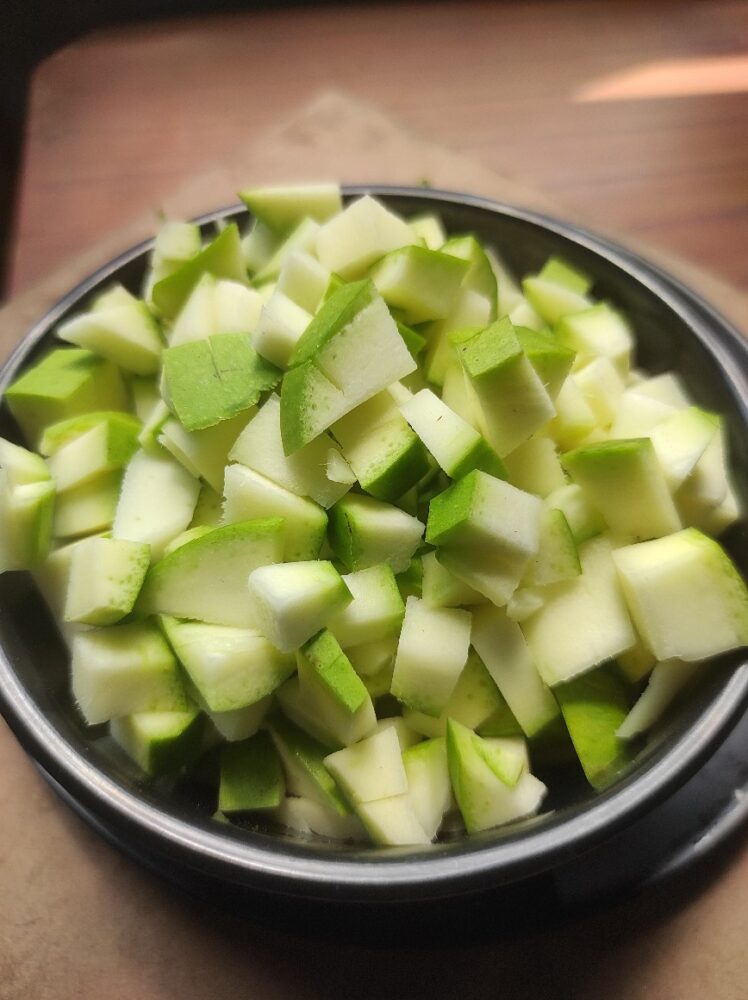 2) Chop them evenly into small cubes and keep them aside for later.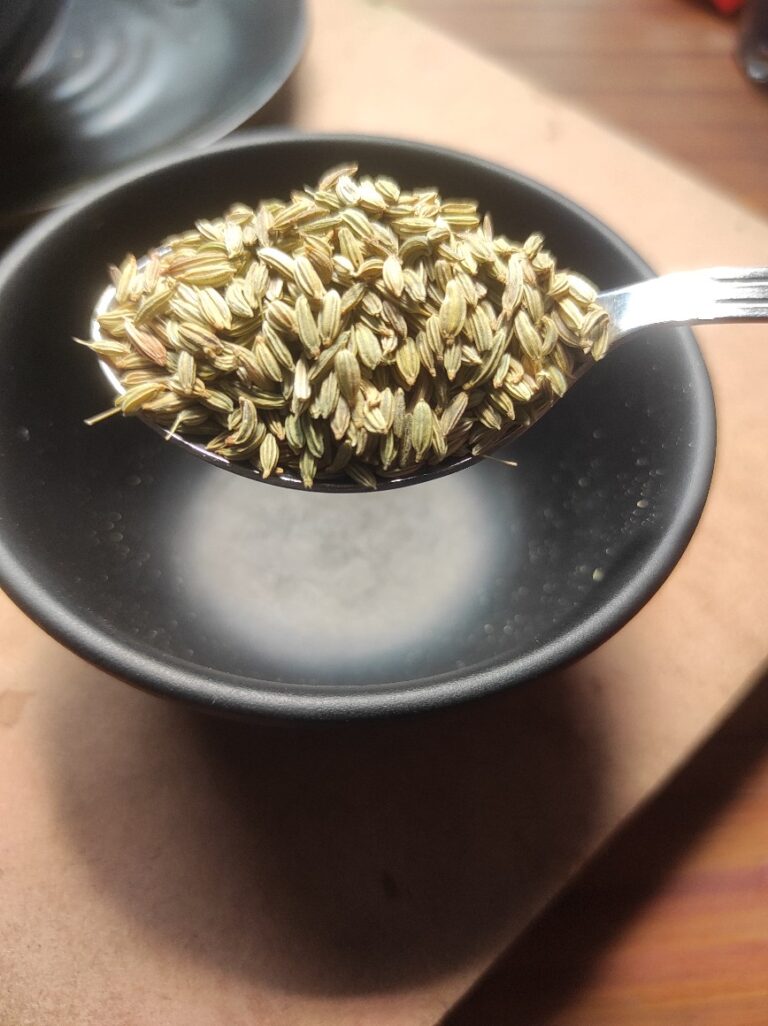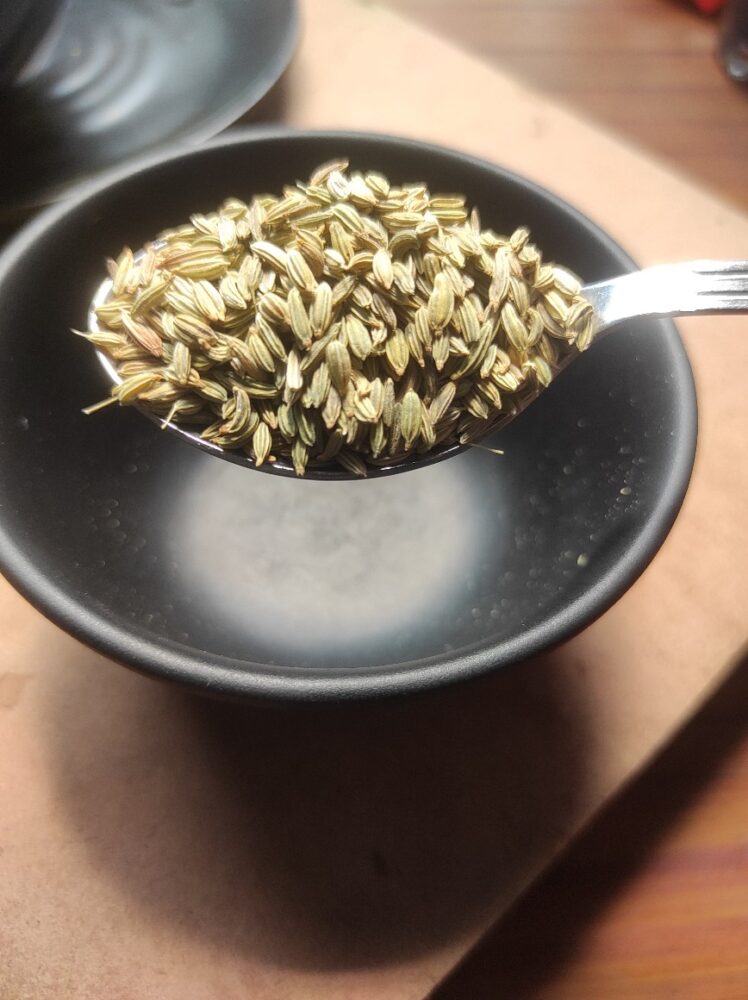 3) Take a bowl and add 1 tablespoon of fennel seeds in it.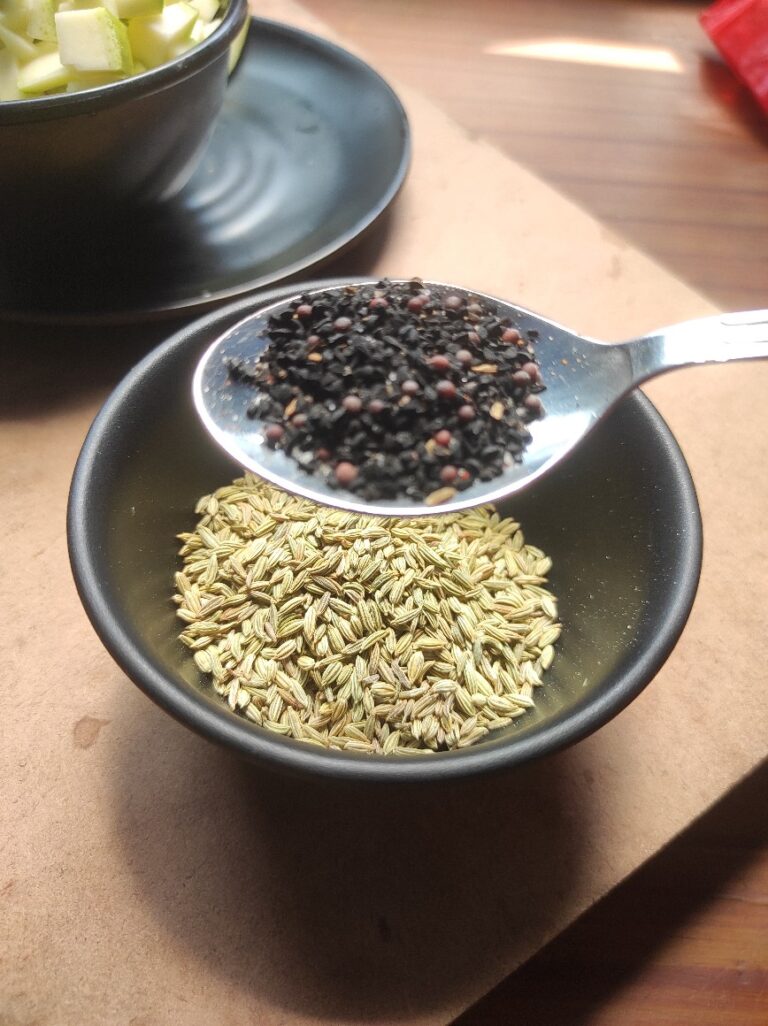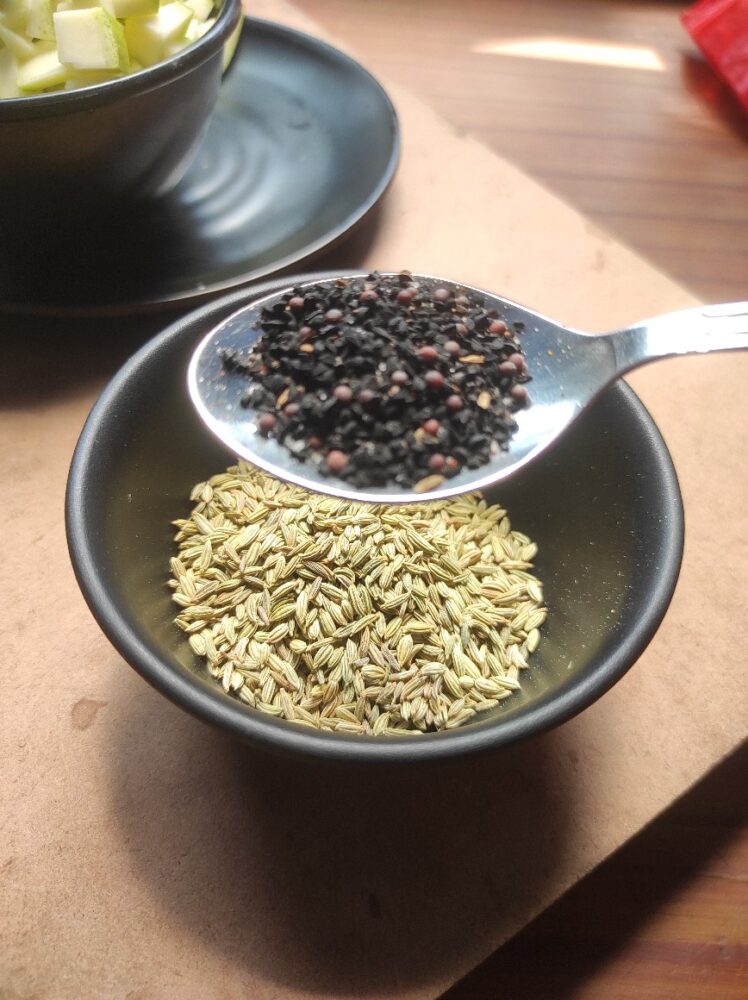 4) Add 2 tablespoon kalaunji Or Nigella seeds in it.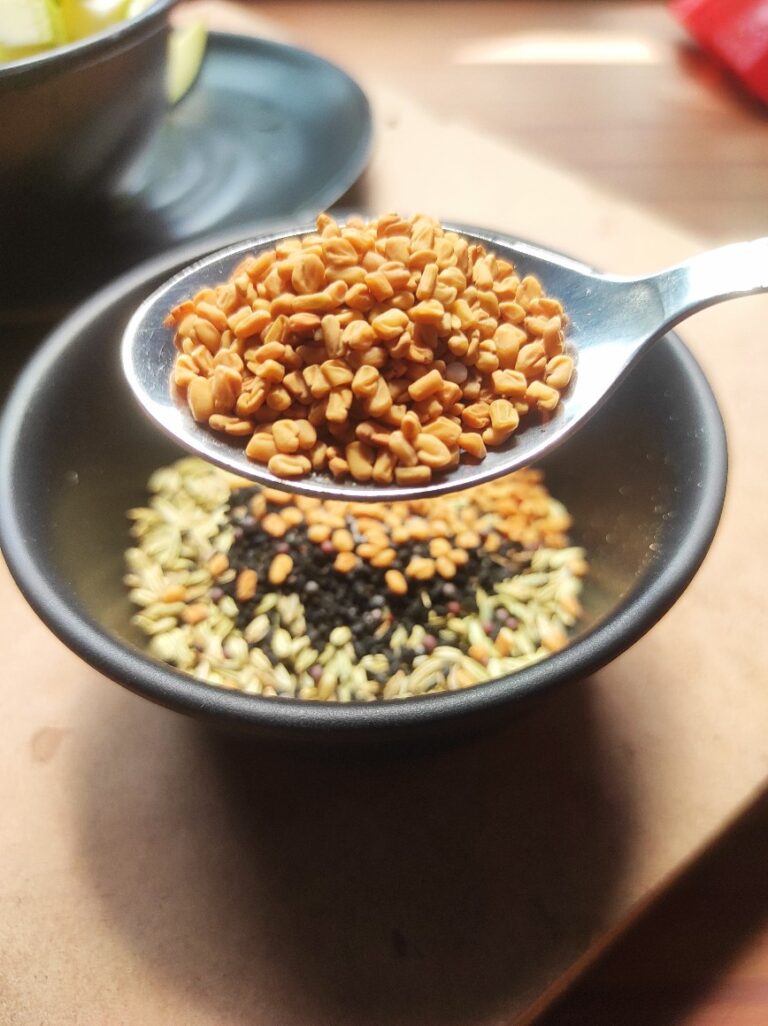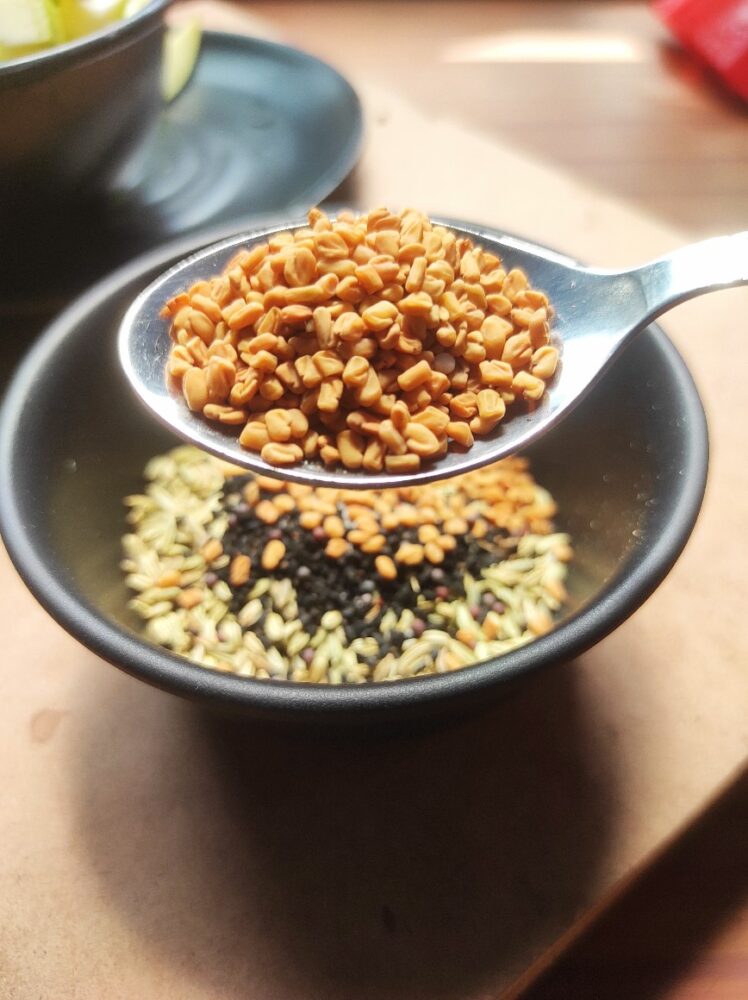 5) Finally add 2 tablespoon of methi seeds in it.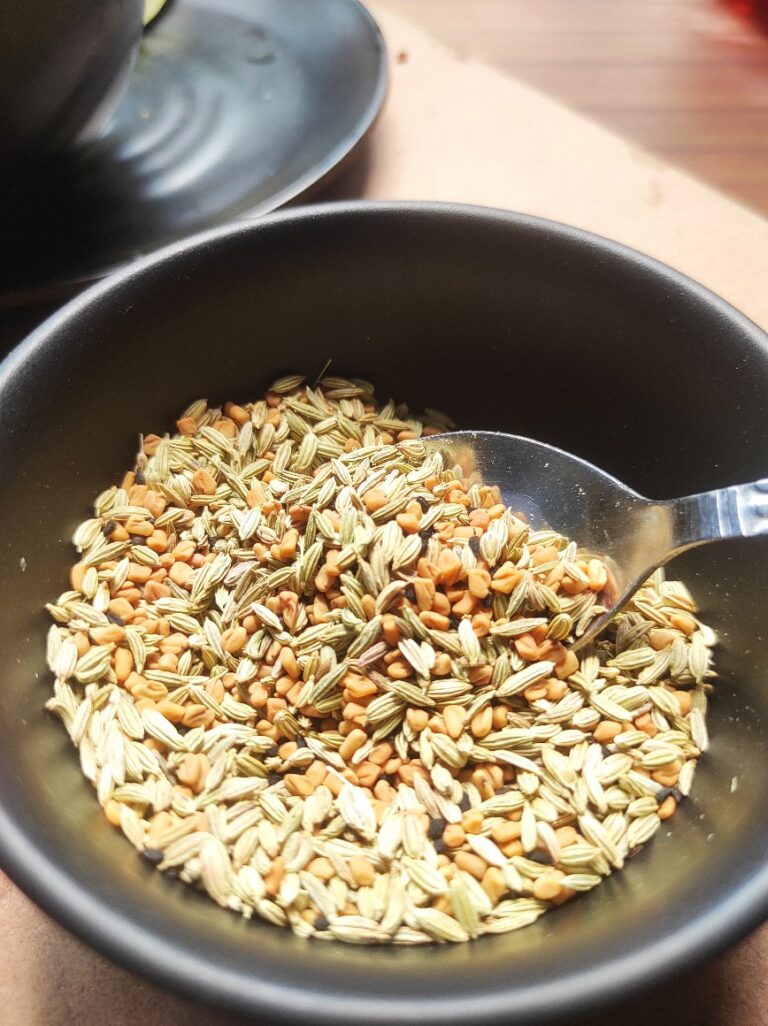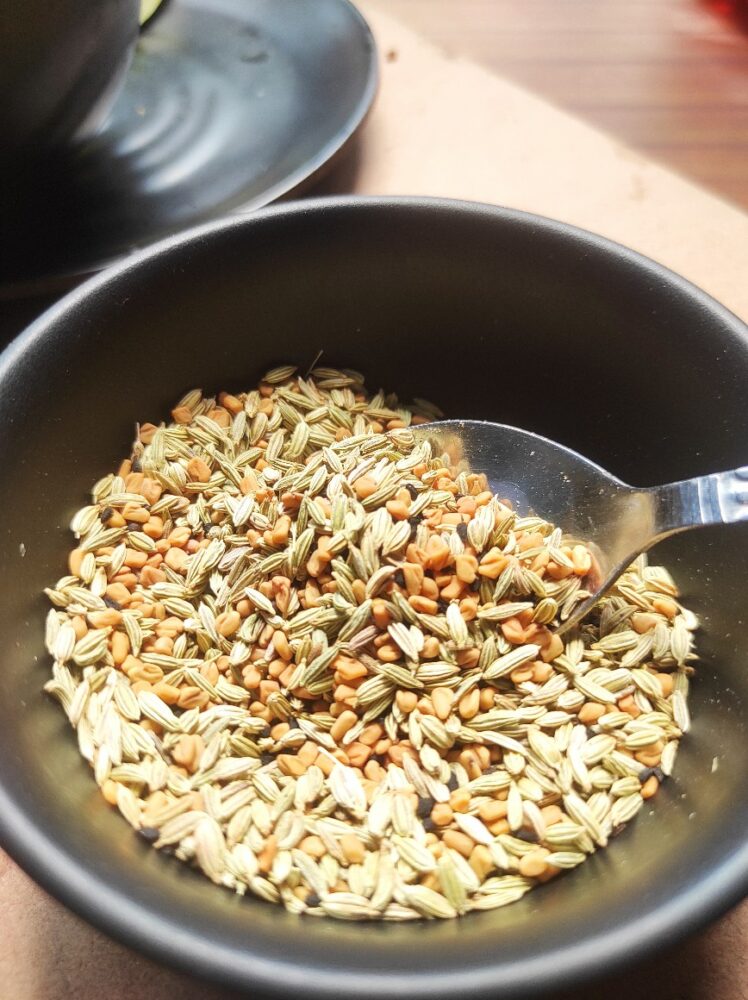 6) Add them in the mixer jar and blend it coarsely for 2 to 3 seconds.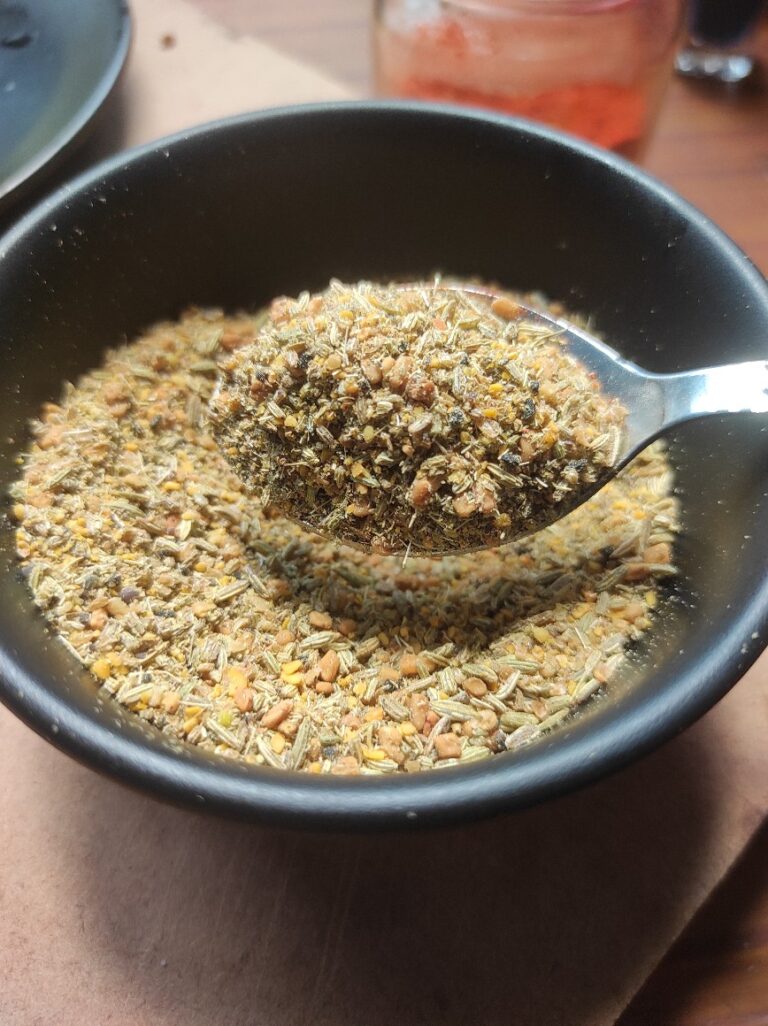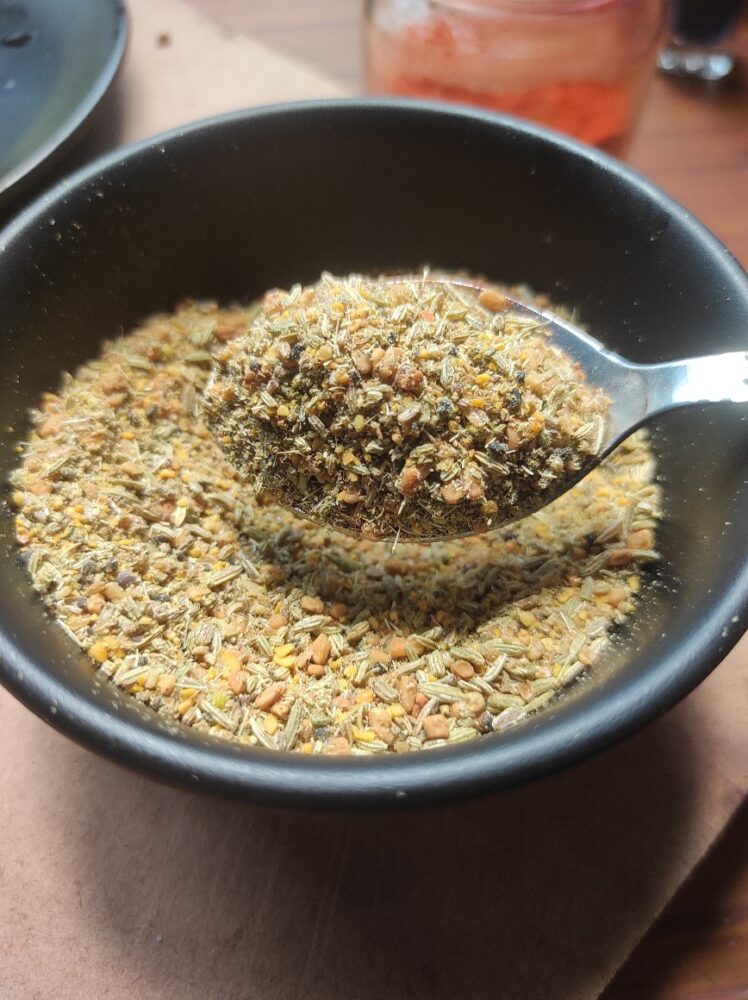 7) Keep the blended spices aside for later.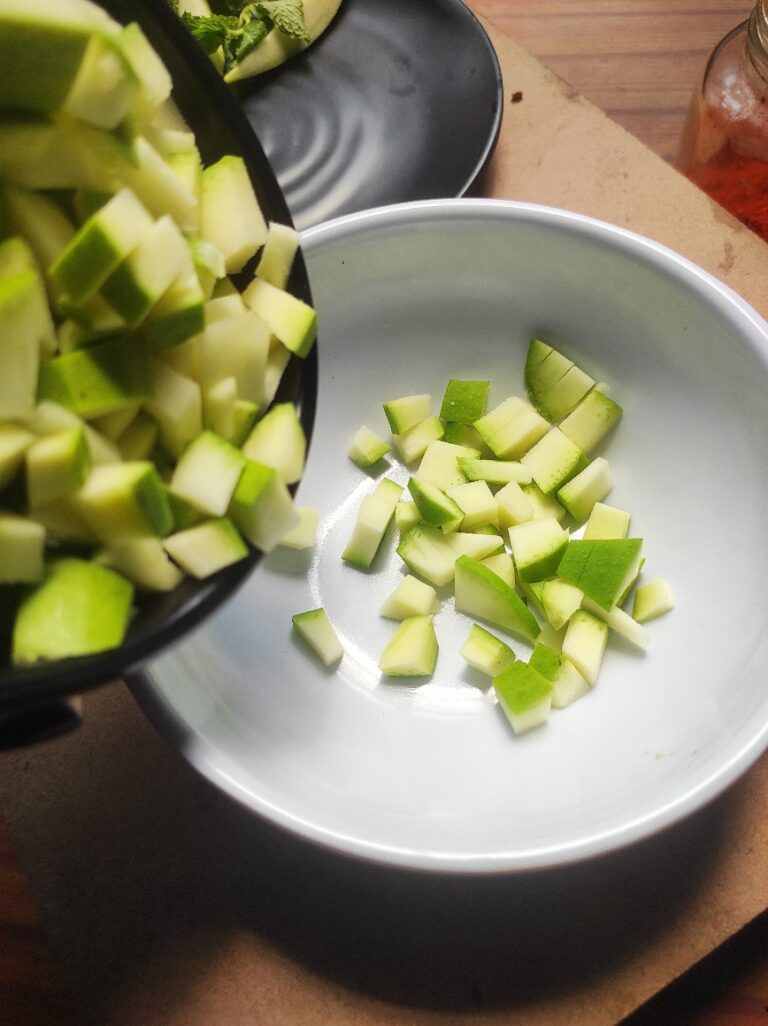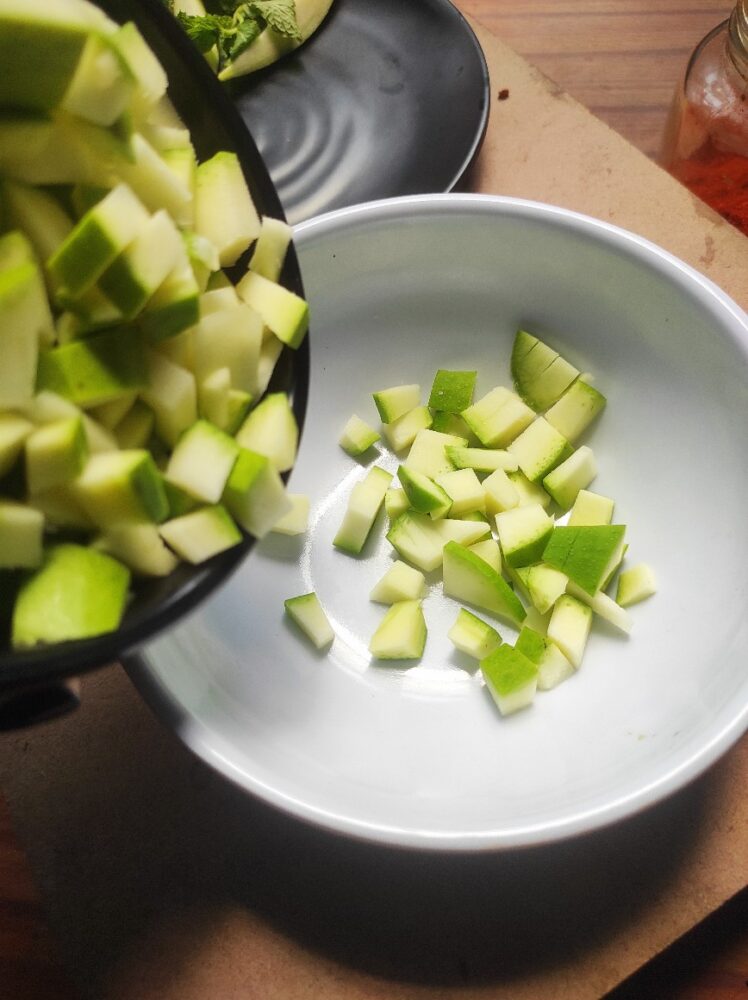 8) Now take a bowl and add the chopped mangoes in it.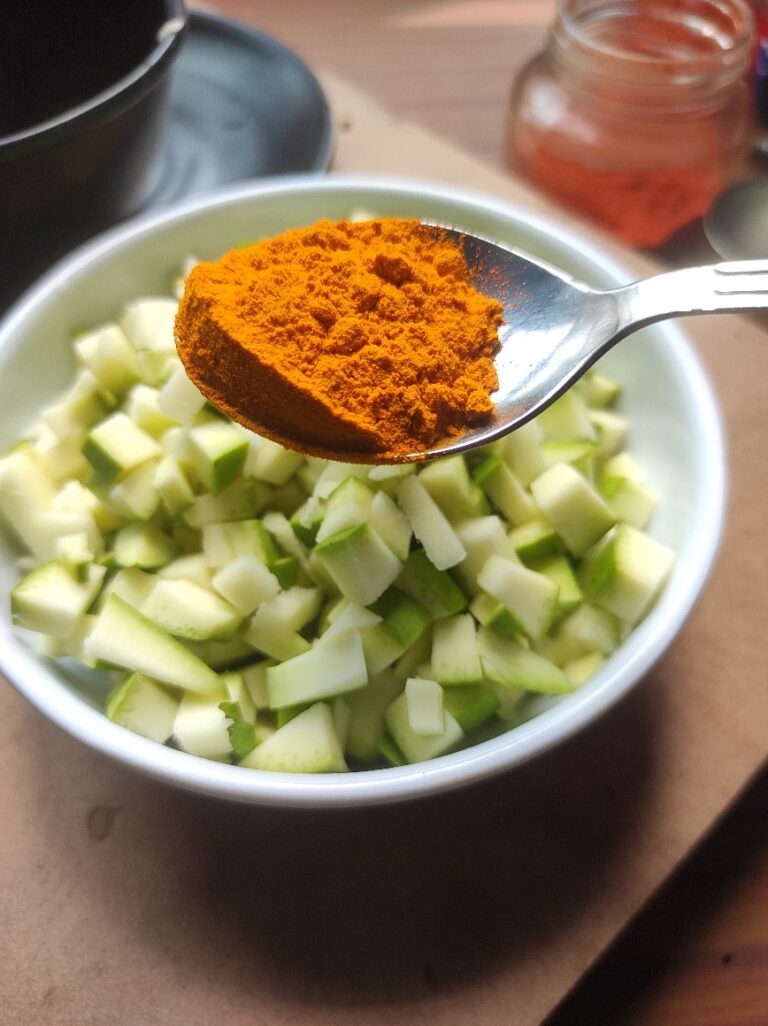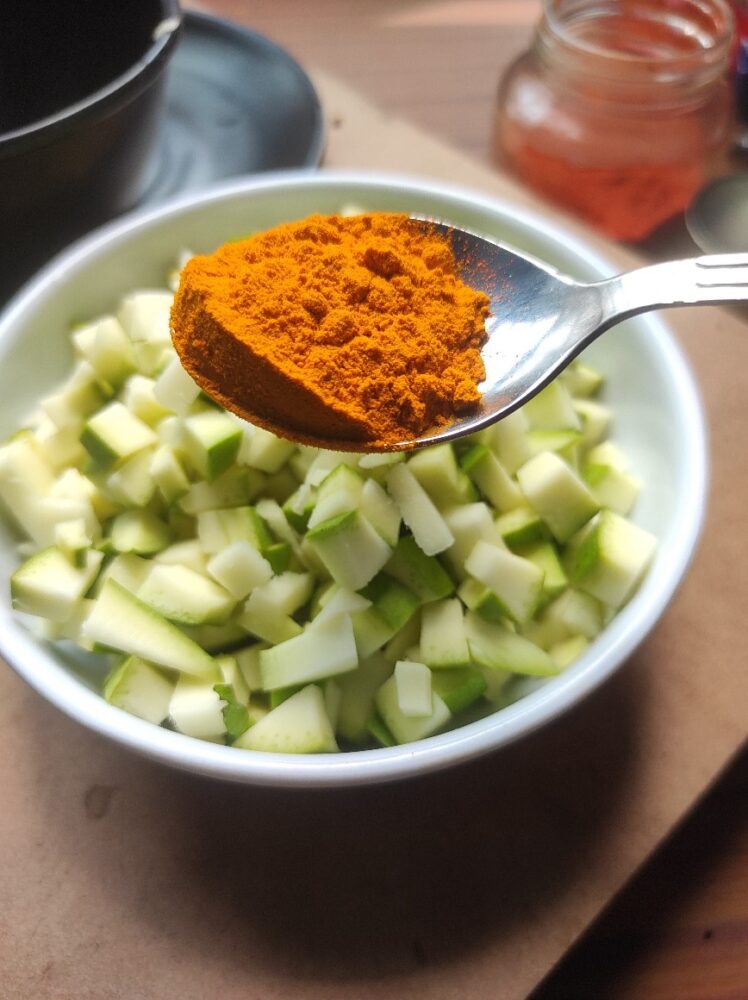 9) Add 2/3 tablespoon of turmeric powder in it.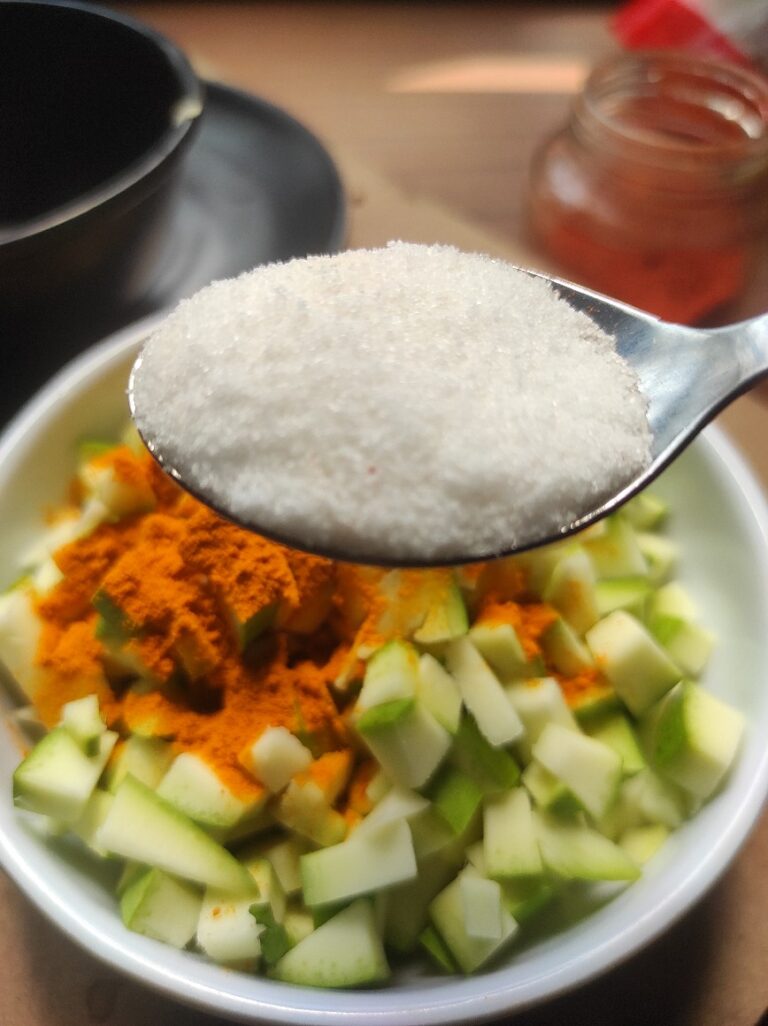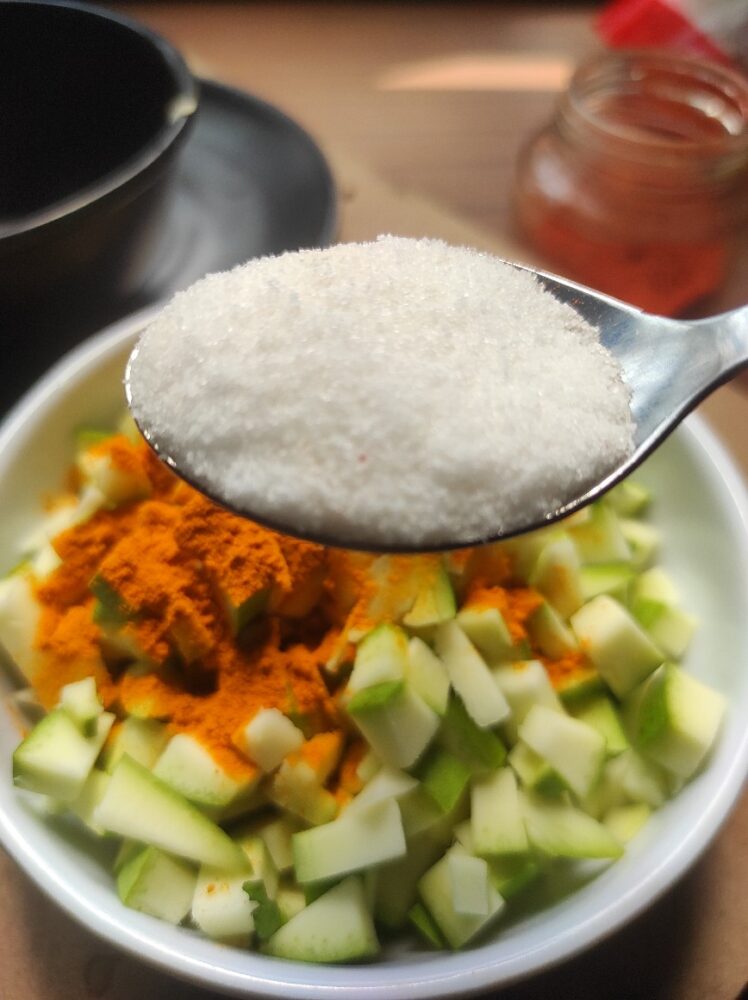 10) Add salt as per taste.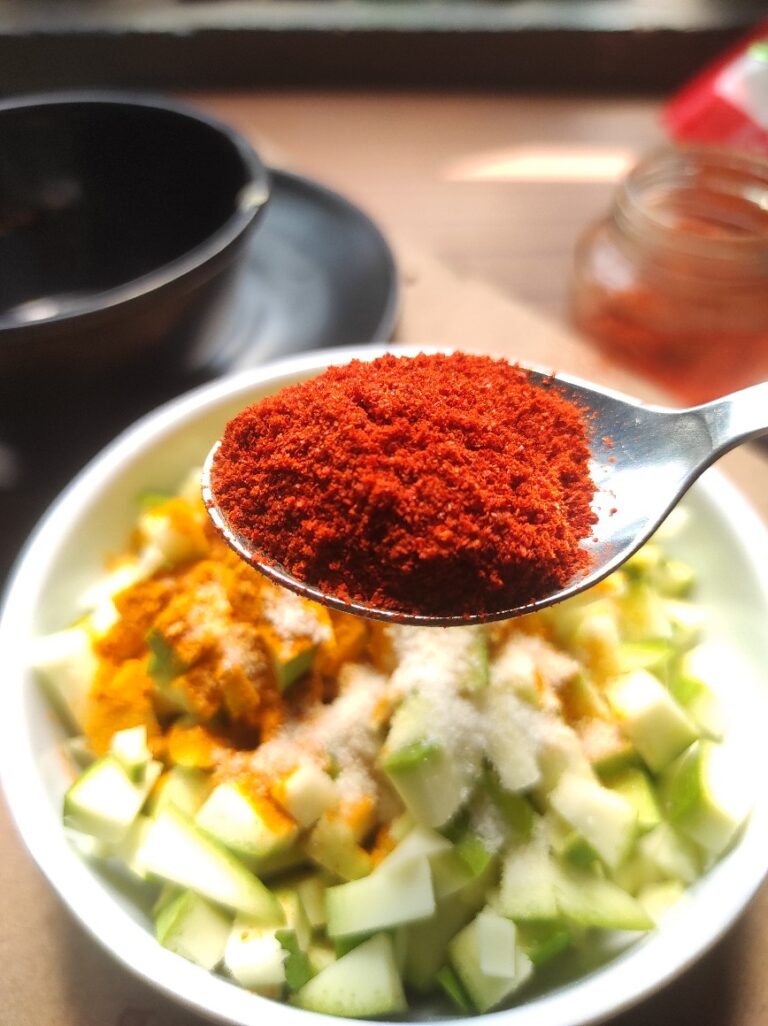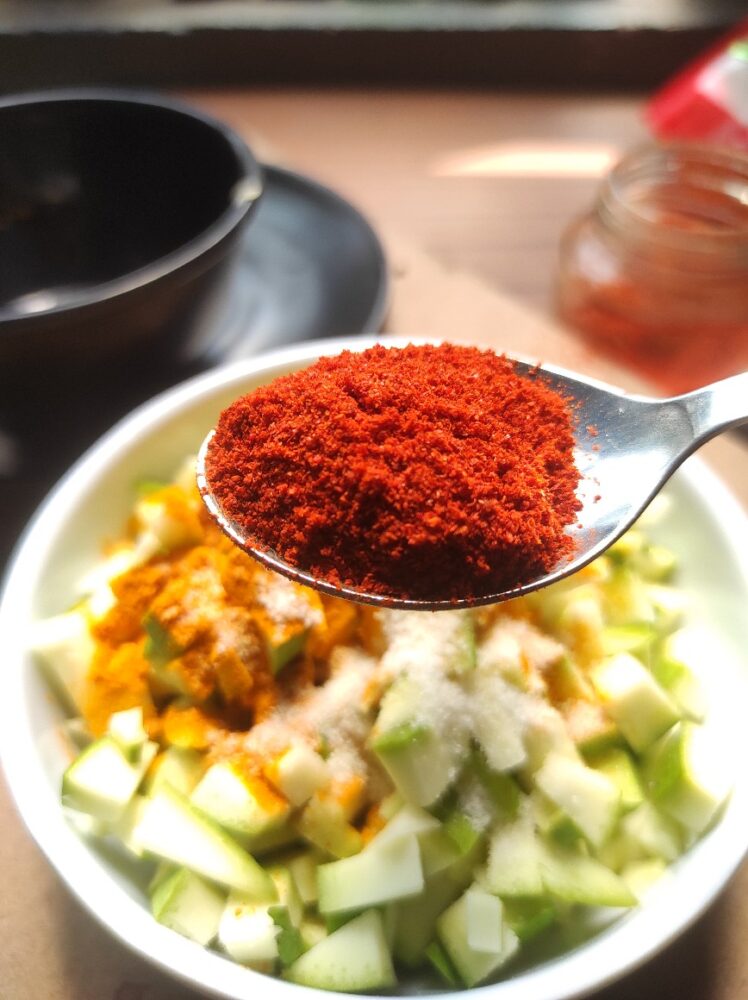 11) Add 1 tablespoon of chilli powder in it.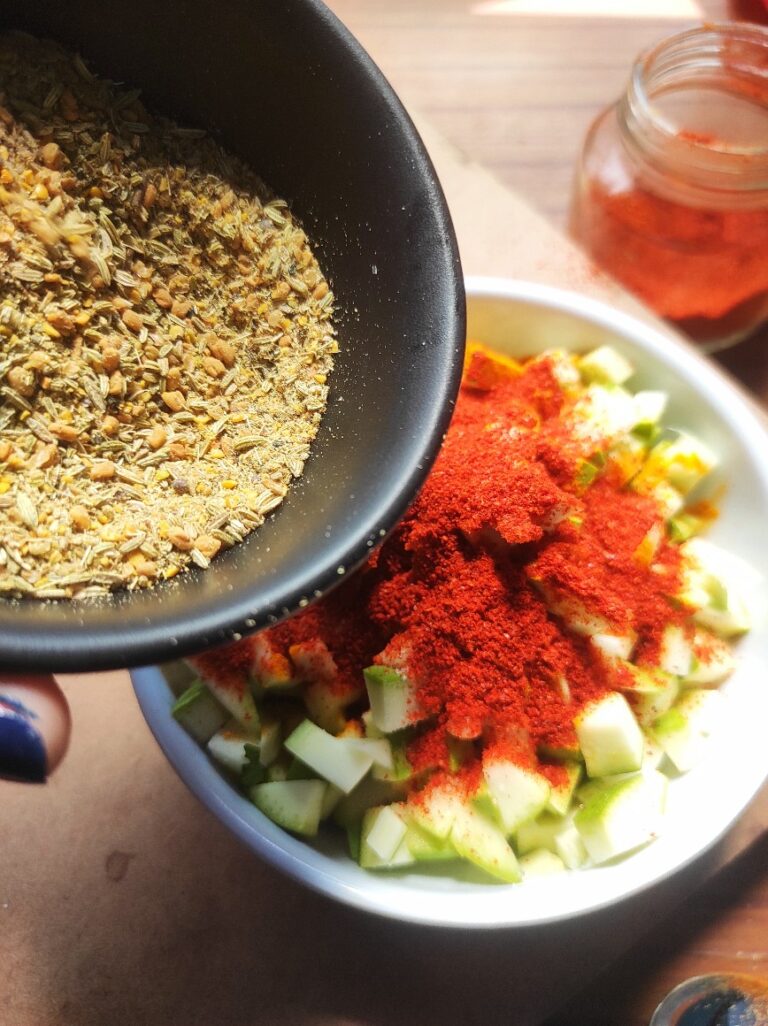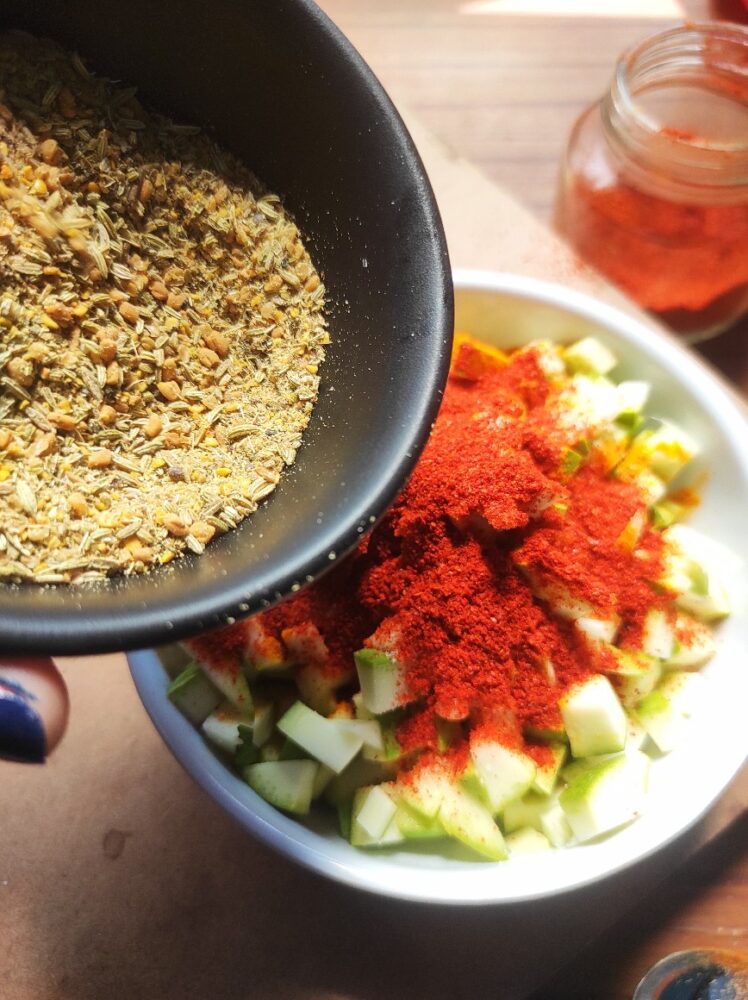 12) Finally add the blended spices to it.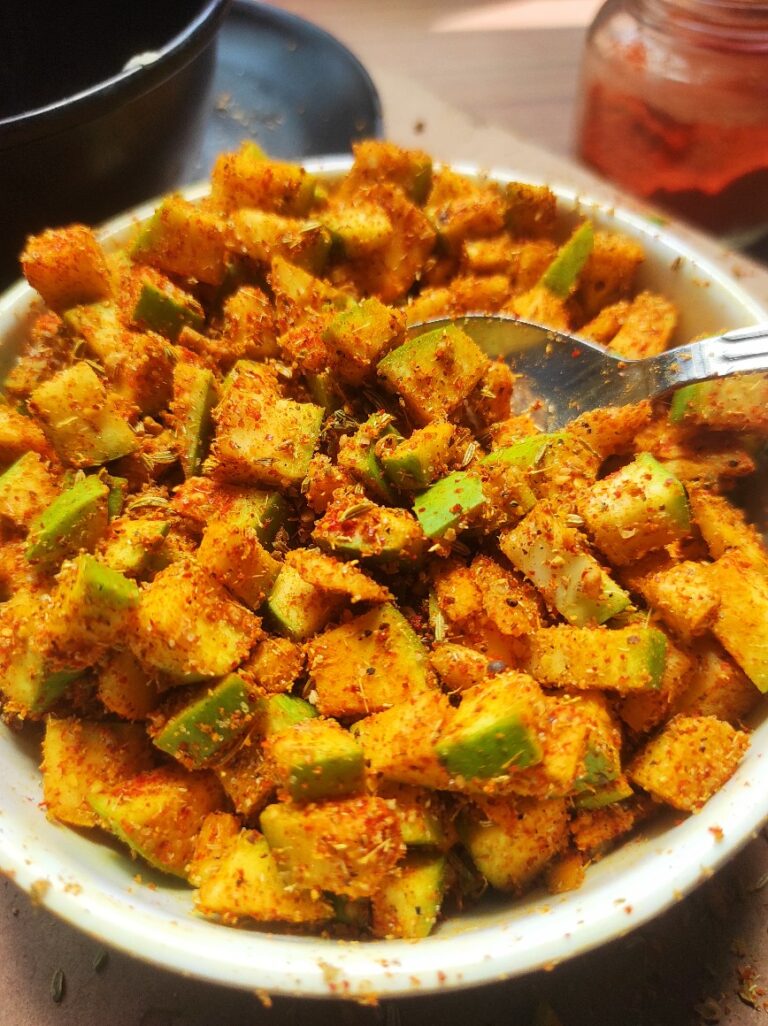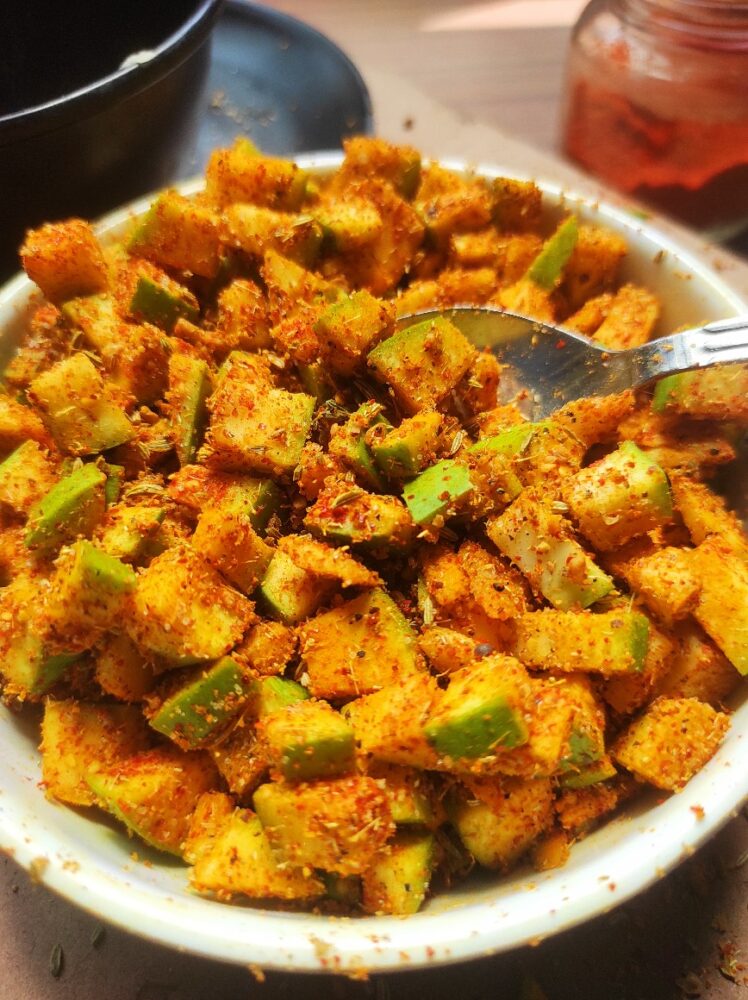 13) Mix them well.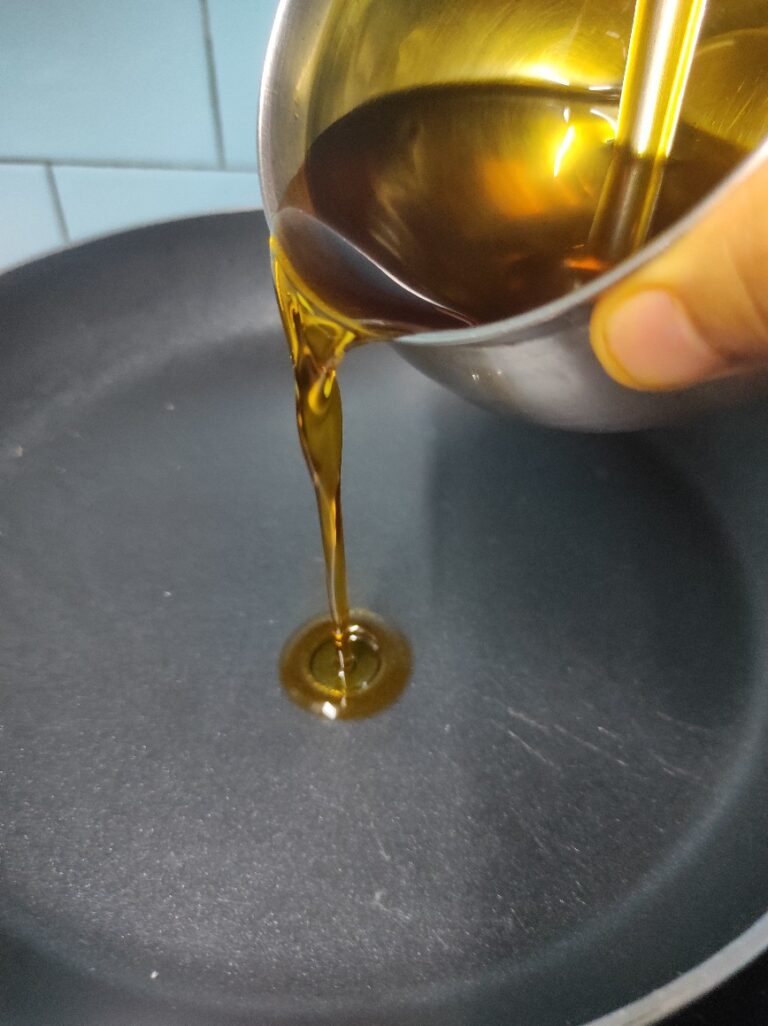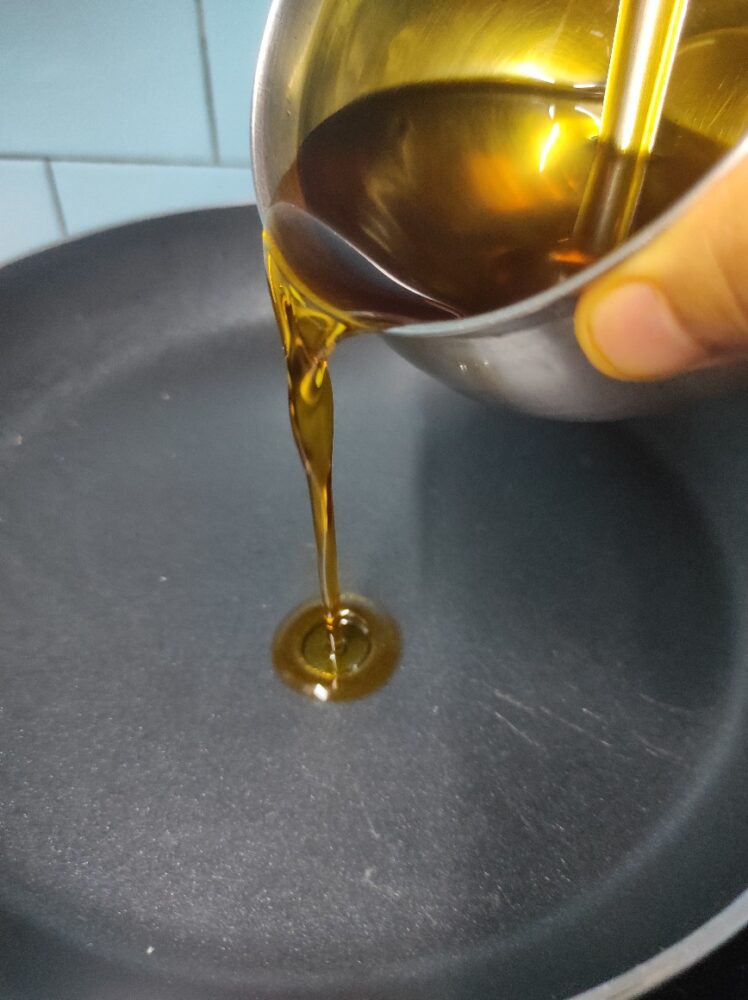 14) Heat a cup of mustard oil.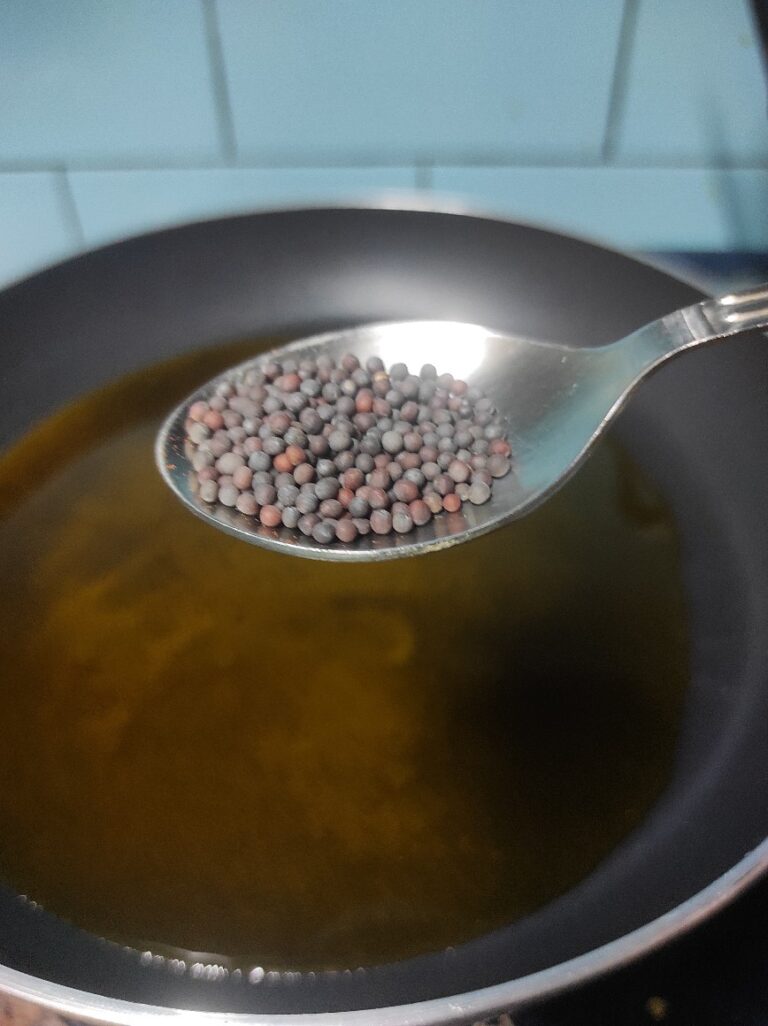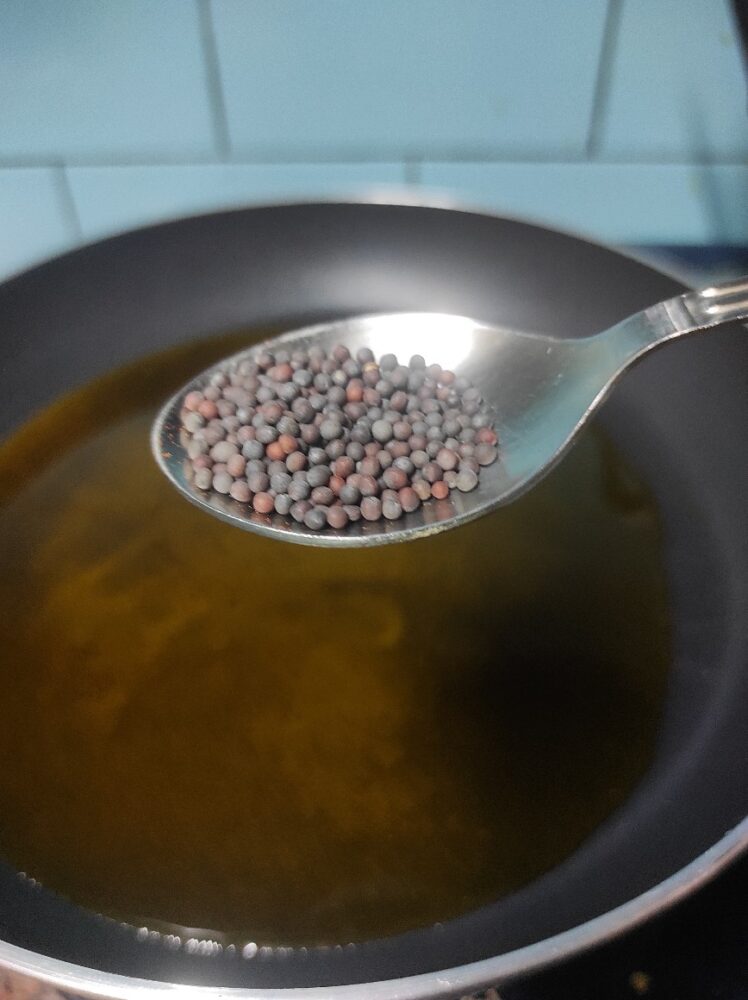 15) Add a tablespoon of mustard seeds in it.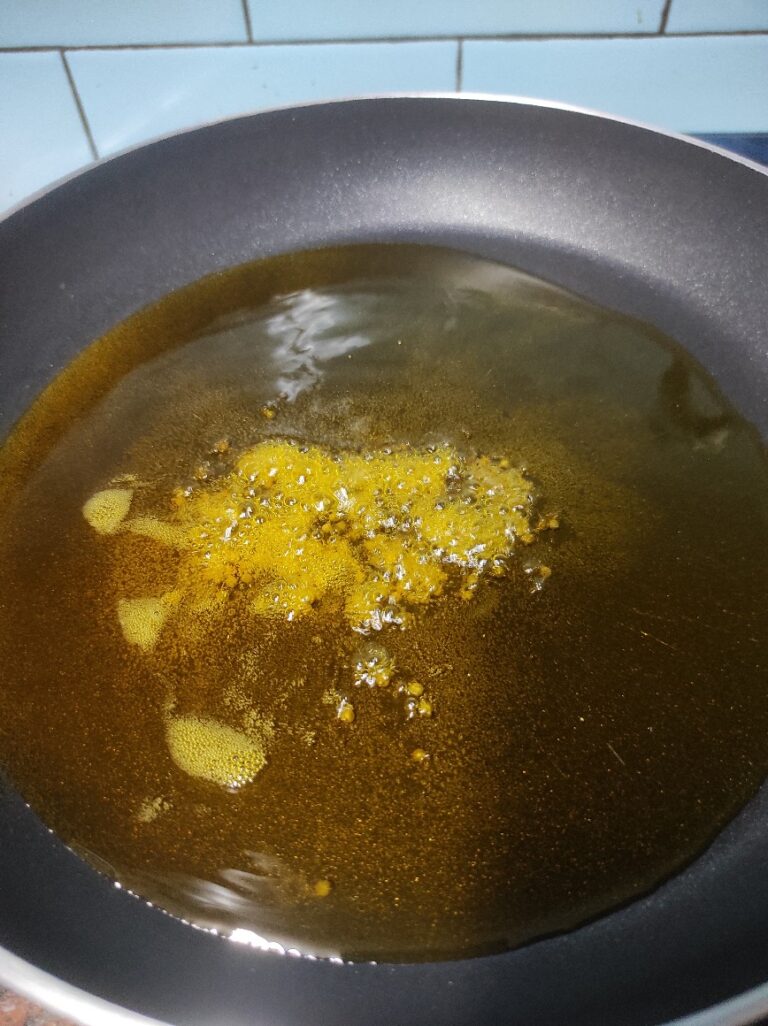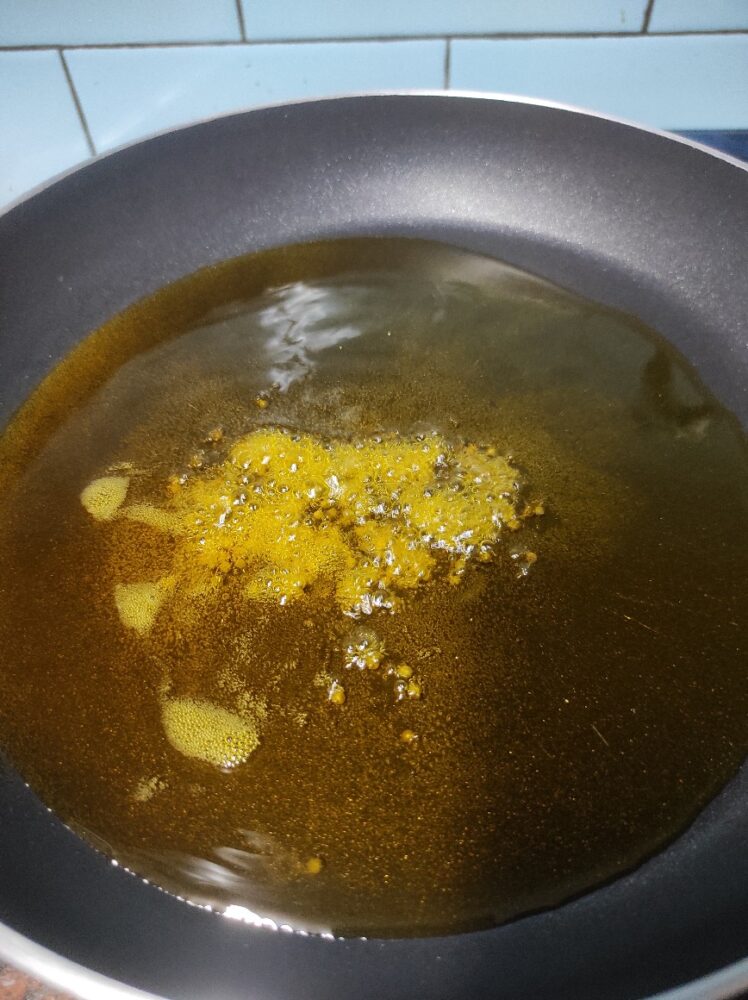 16) Let it splutter.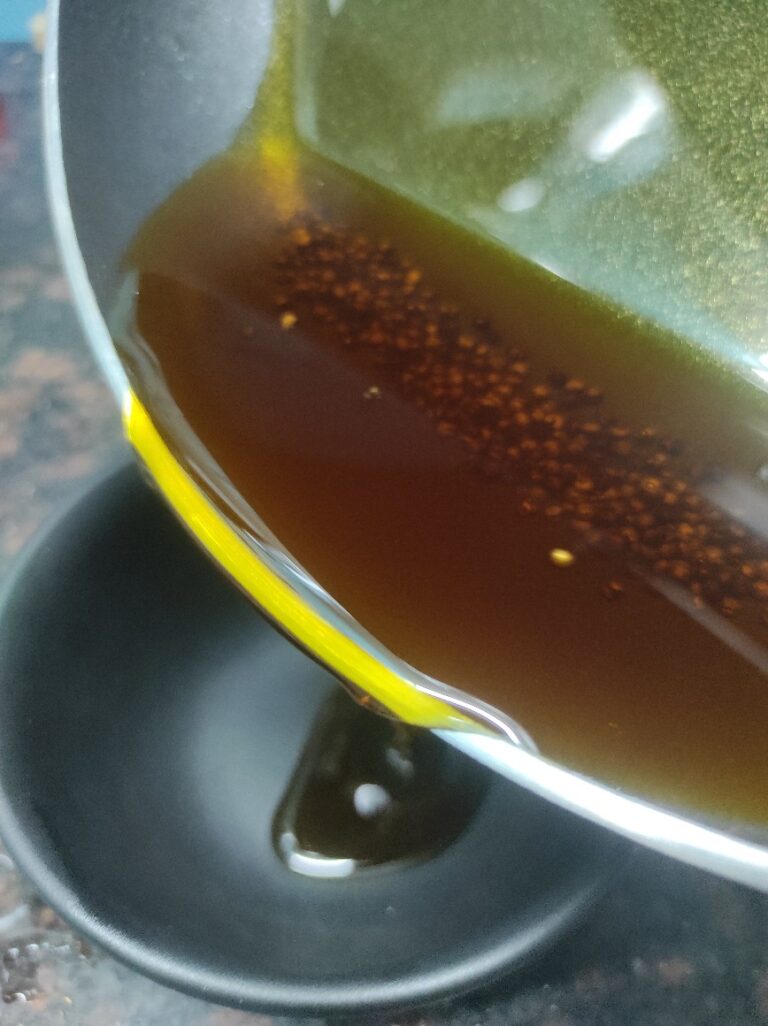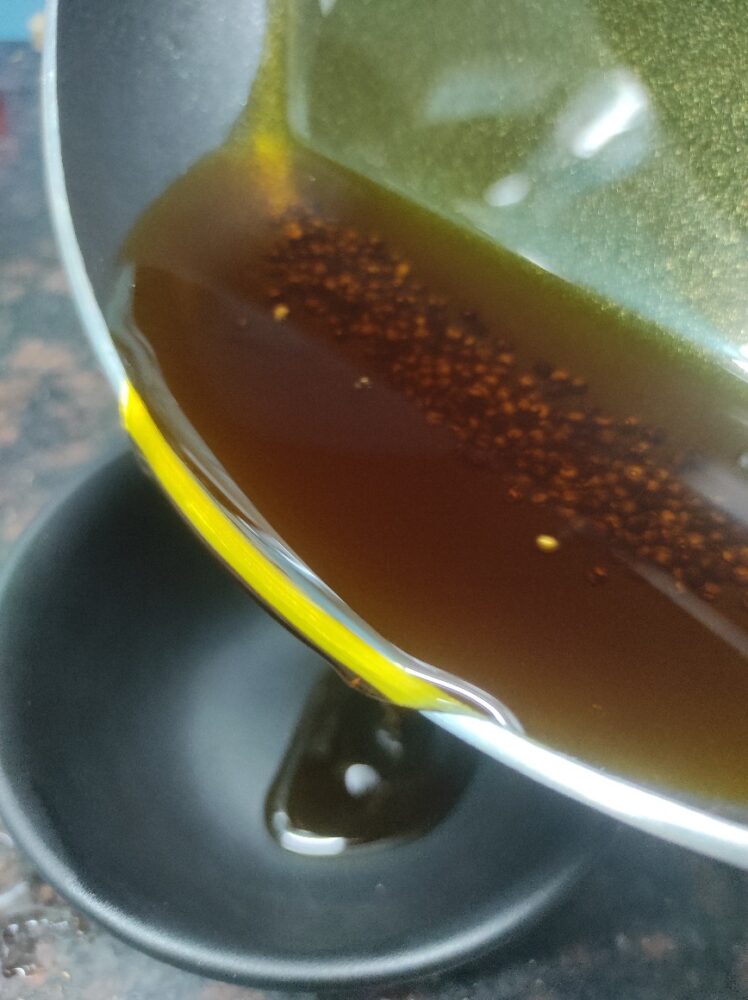 17) Pour the oil in different bowl and let it cool down.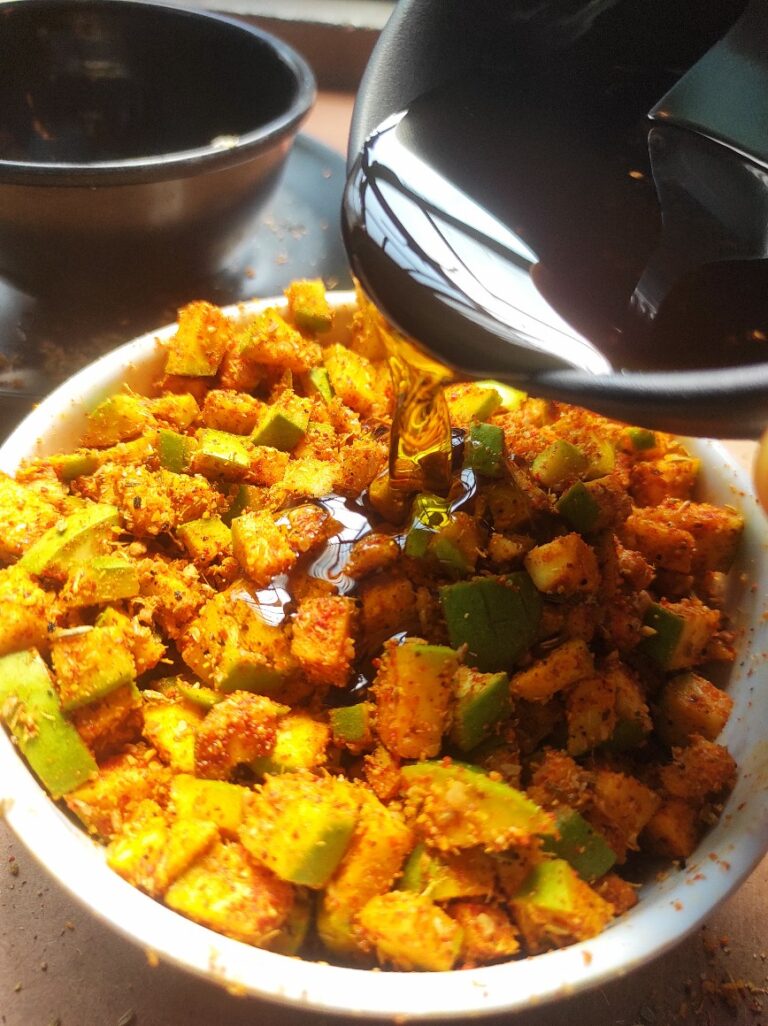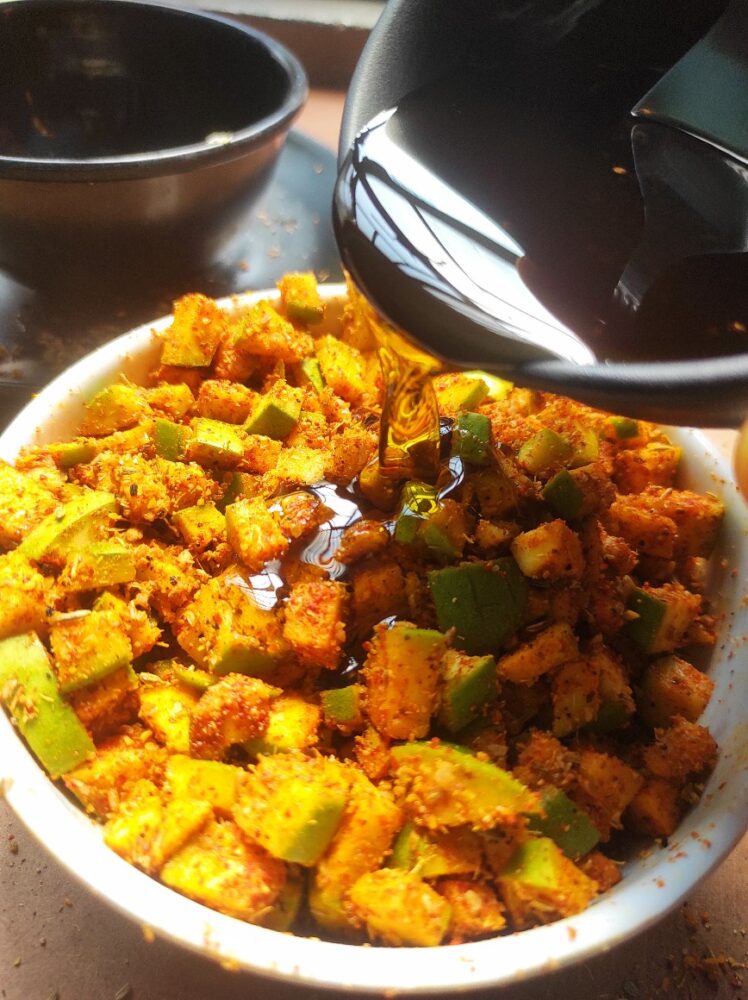 18) Once the oil cools down, add it to the chopped mangoes.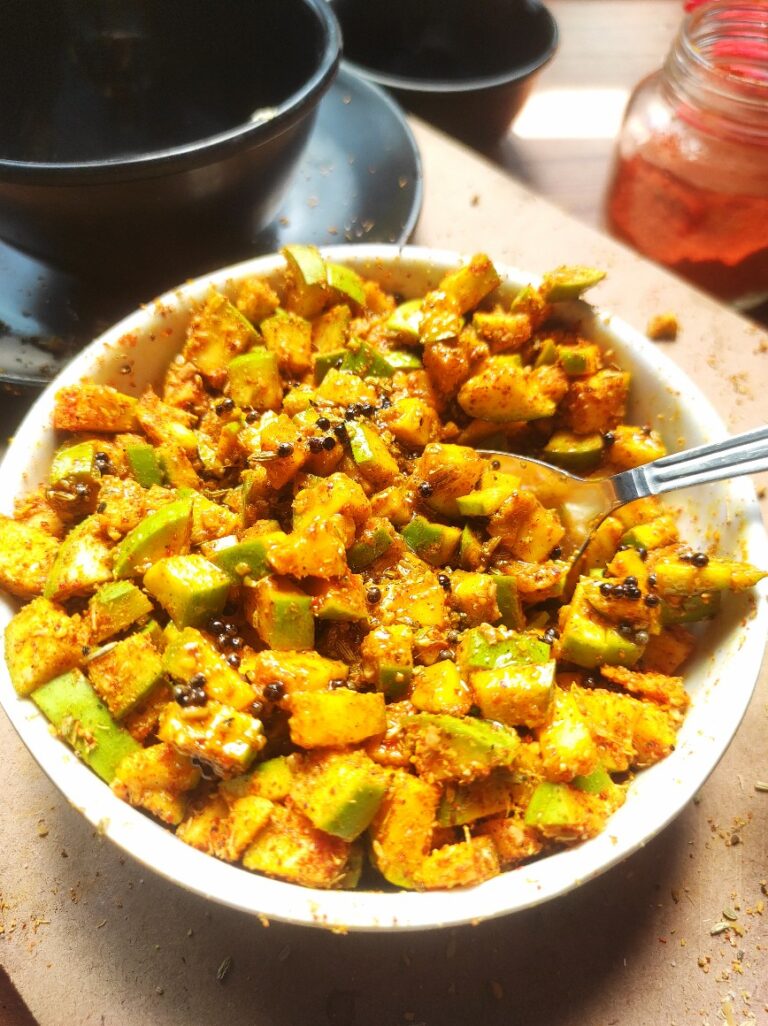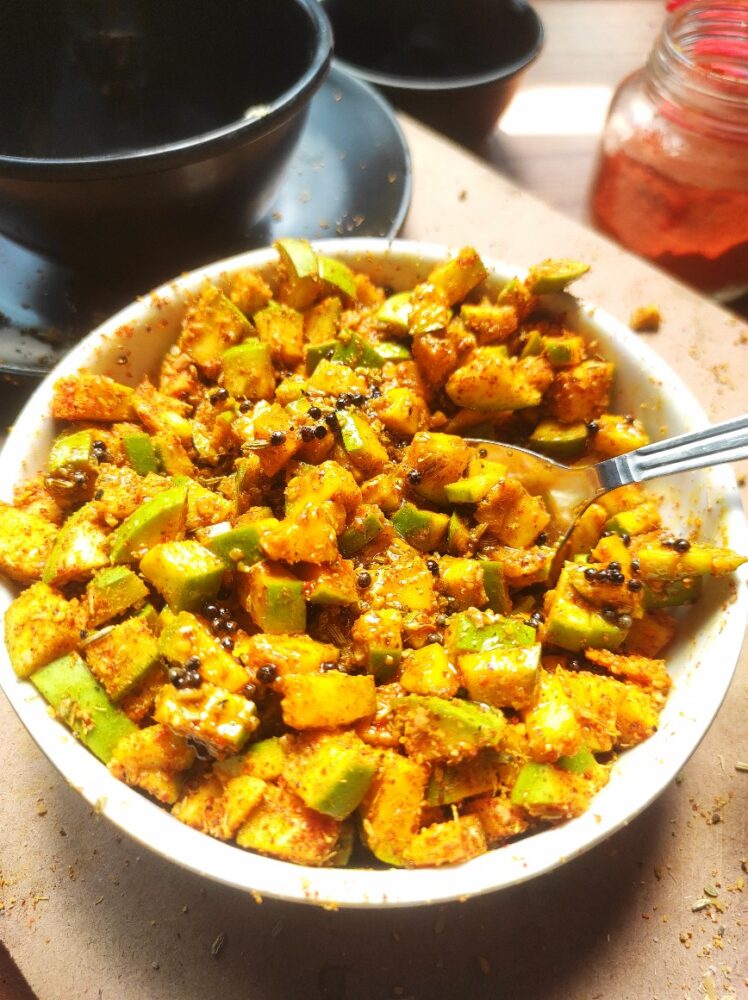 19) Stir and mix them well.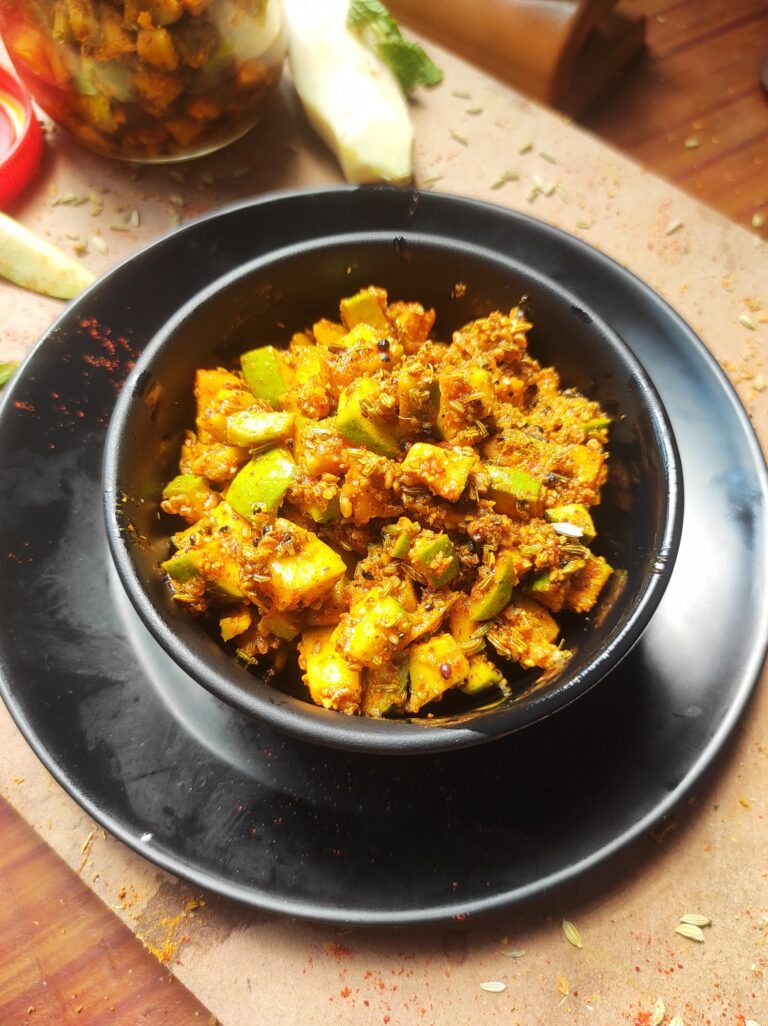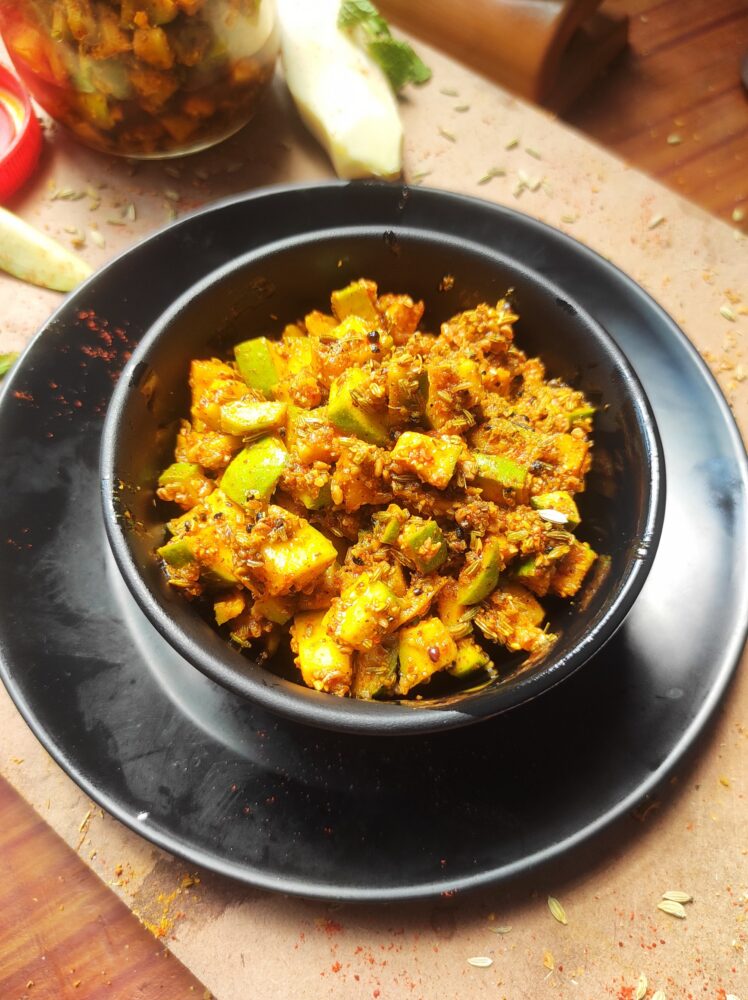 20) Your instant pickle is ready to be served. Store it in a clean container and another half cup of mustard oil if you want it to stay for a longer period.
Tips and Tricks

1) Chop the mangoes evenly into small pieces.
2)Dont overblend the spices, it will ruin the taste. Blend it coarsely.
3) You can alter the quantity of salt as per taste. the quantity of turmeric and red chilli powder should remain same.
4)Heat the oil properly and let it cool down before adding it to the pickle.
5) If you are storing the pickle make sure the container is clean and add another half cup of oil in it.