Mango frooti is a very popular beverage made with raw and ripe mangoes. This recipe has a sweet and tangy taste making it a perfect option to beat the heat. Frooti is readily available in the market but this homemade recipe turns out to be more healthy and refreshing as no harmful preservatives are added to it and all you get to drink is thick, juicy and yummy beverage. This recipe is loved by all and is specifically famous among children and teenagers.
Introduction
This yummy drink is made by boiling raw and ripe mangoes along with sugar and water and then blended and strained well to get the perfect puree. Later water is added to it as per requirements and stirred well until there are no lumps. You may add colour to it. I prefer avoiding it and using ripe juicy mangoes which helps to give the drink the perfect colour. You can store it for a week in refrigerator. It tastes best when served chilled. So if you are craving for something juicy and yummy, go ahead and give this recipe a try. Don't forget to share your reviews and comments in the comments section below.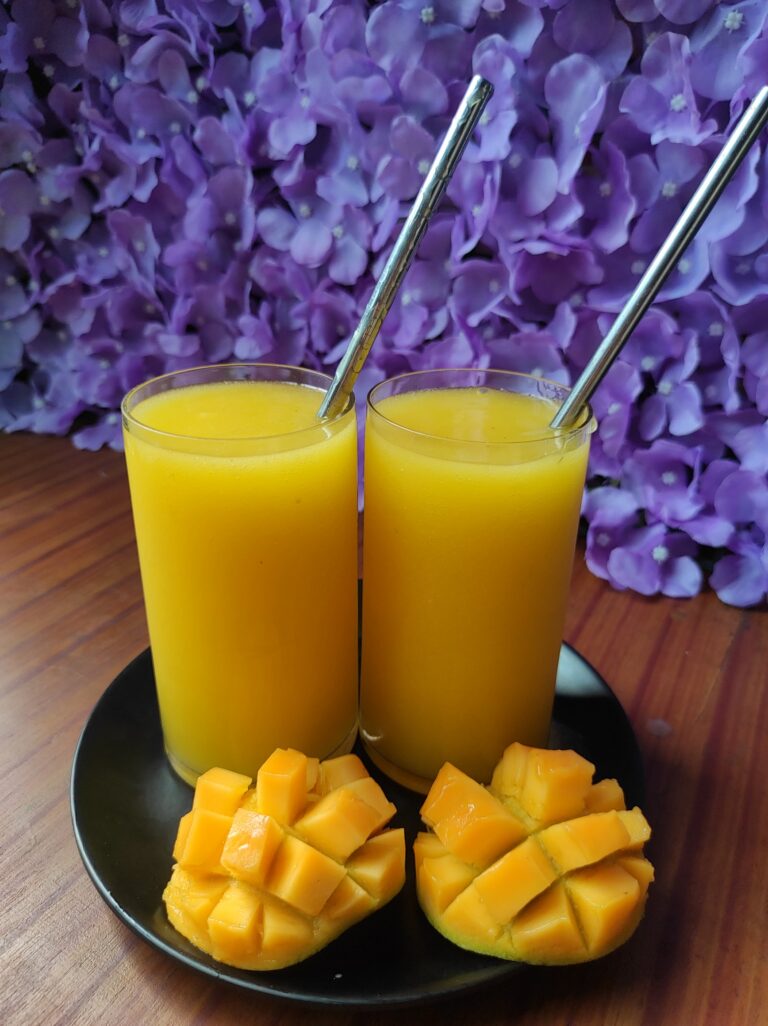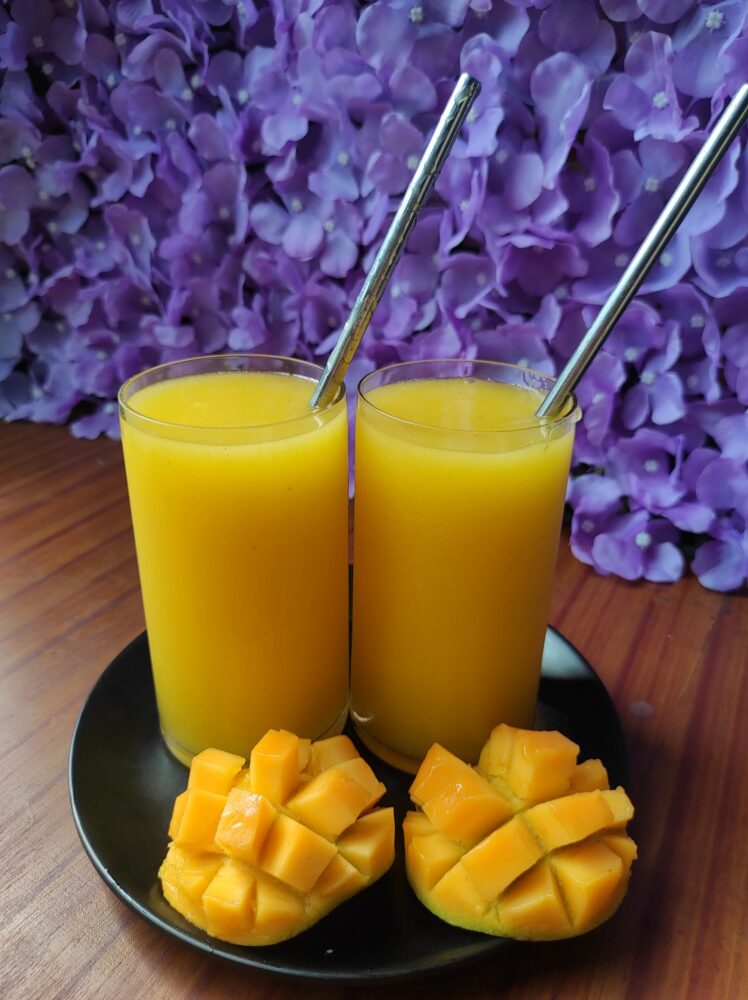 Ingredients
Ripe mangoes- 2 cup
Raw mangoes- 1/2 cup
Sugar – 1 cup
Water – 4 cups
Step by step recipe with images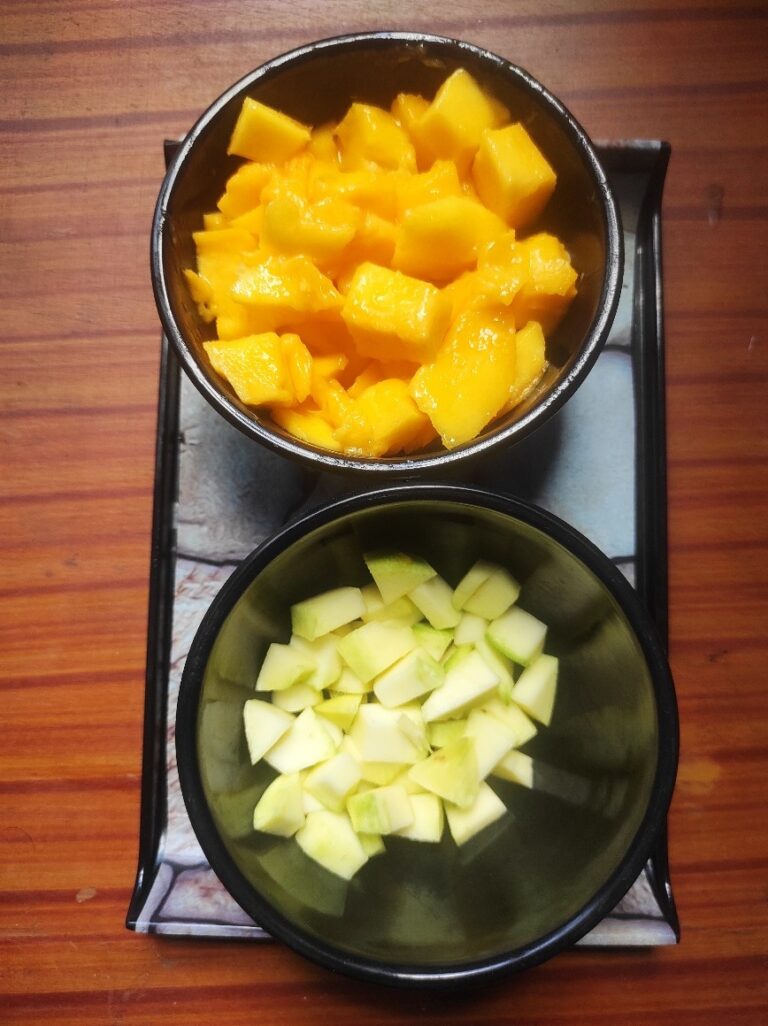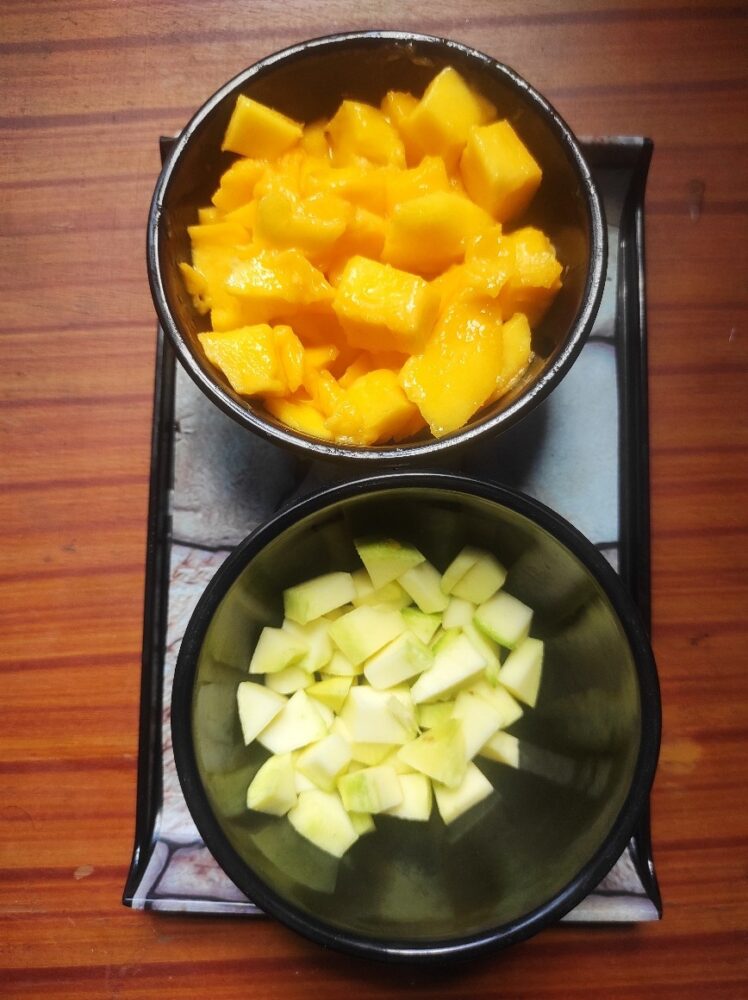 1) Firstly peel and chop both ripe as well as raw mangoes.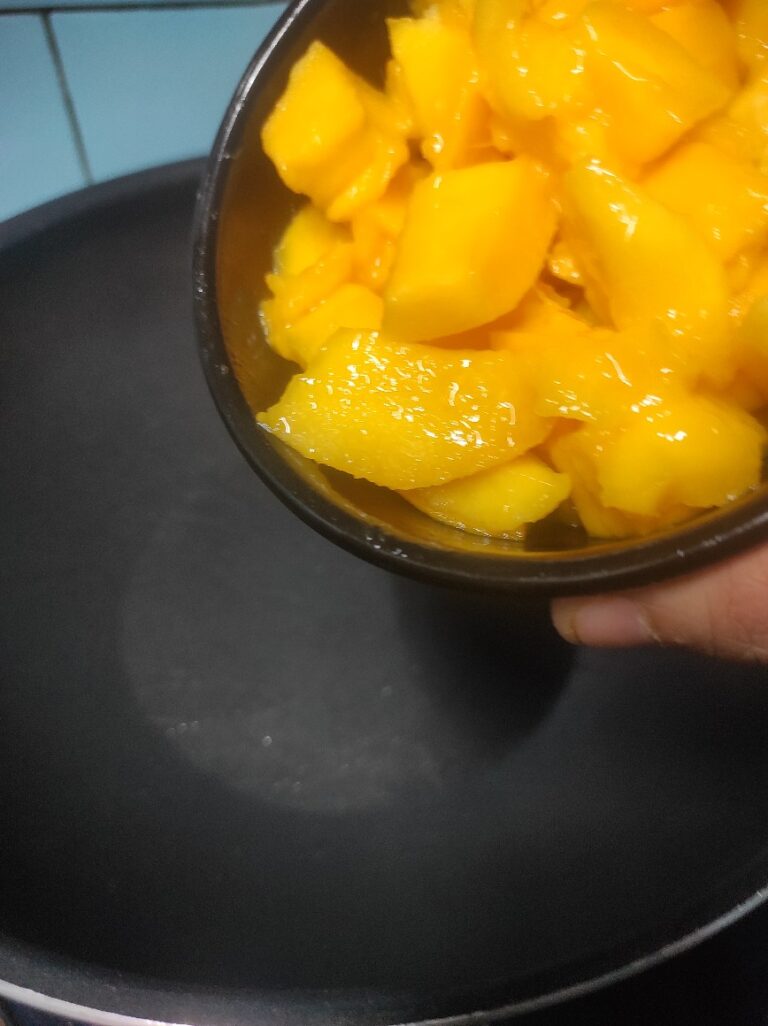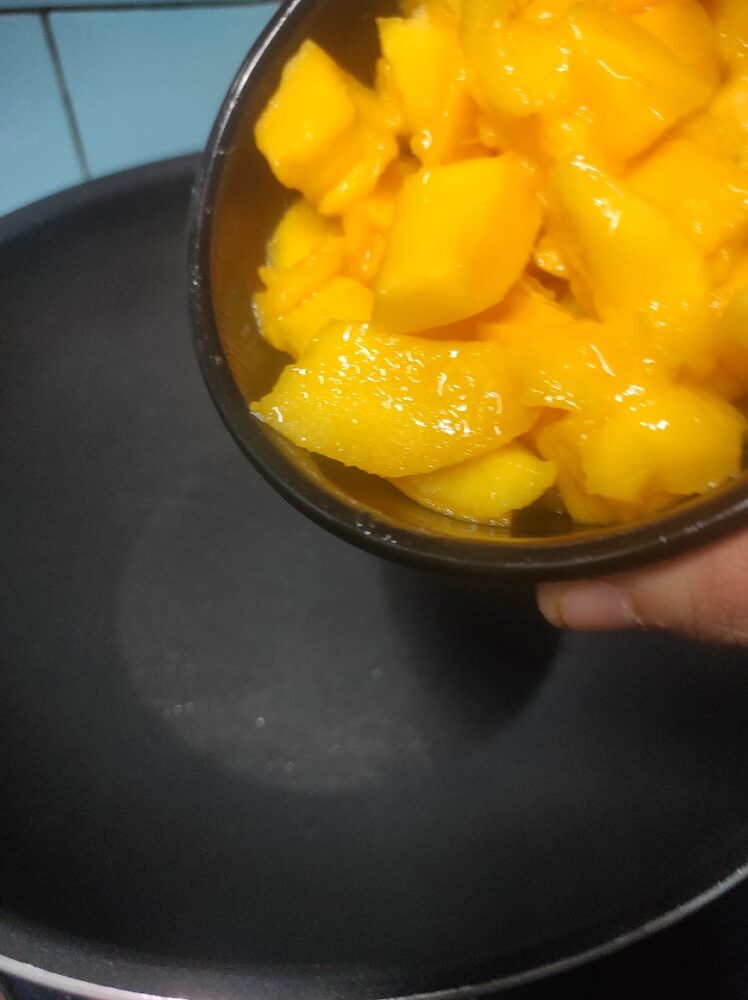 2) Heat a pan and add 2 cups of ripe mangoes in it.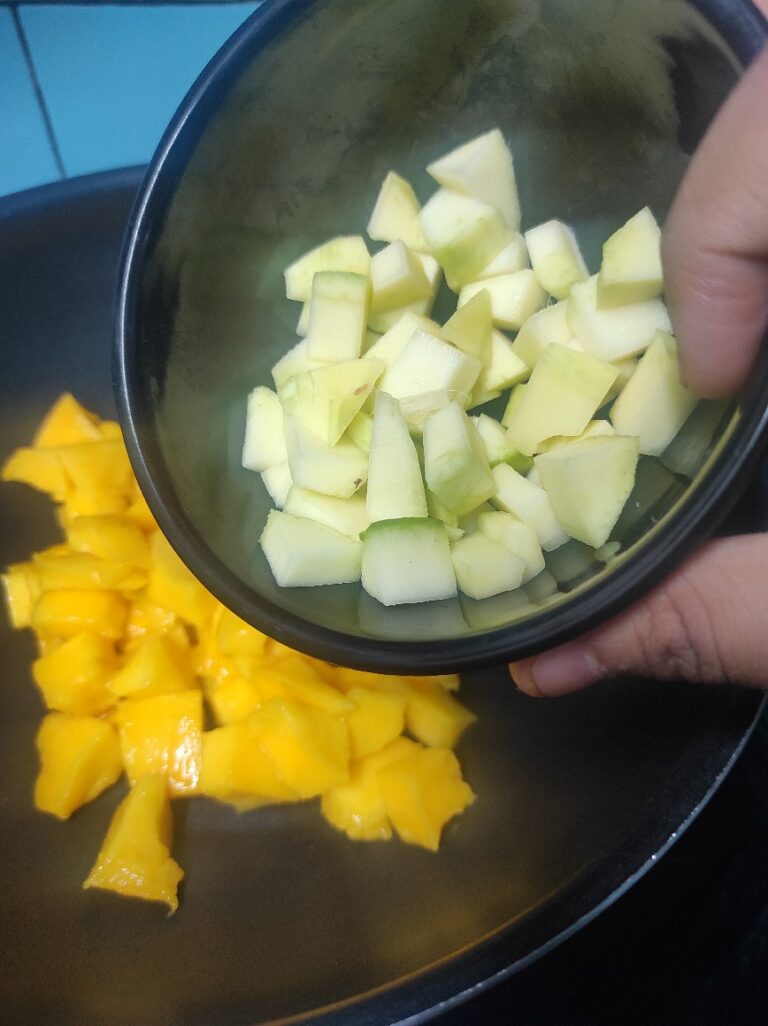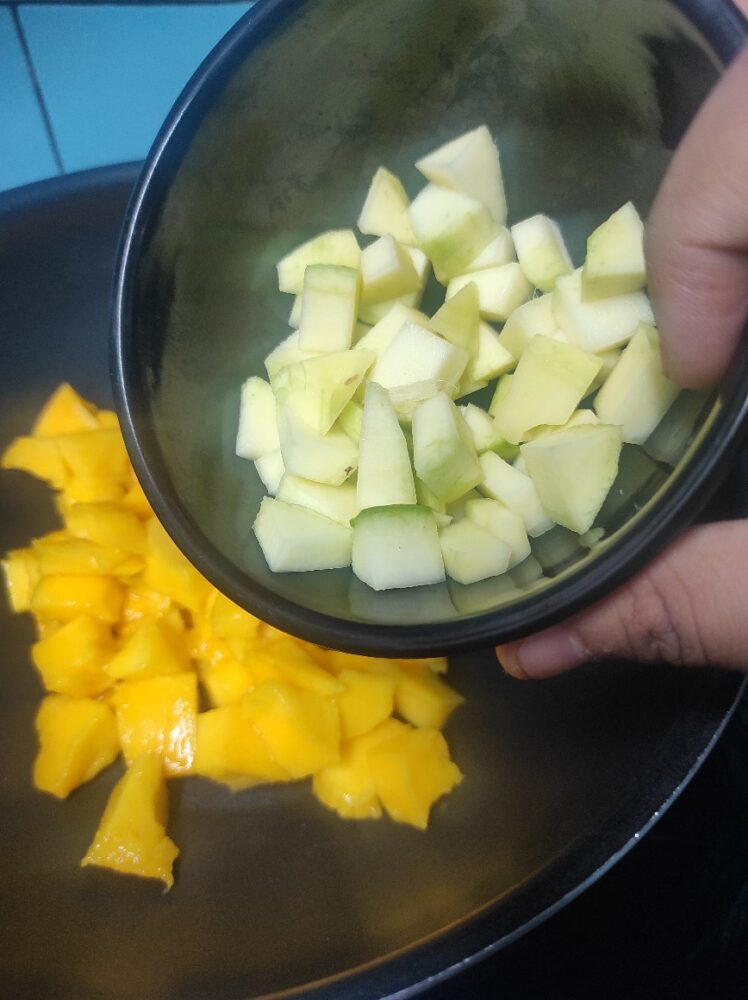 3) Now add 1/2 cup of raw mangoes in it.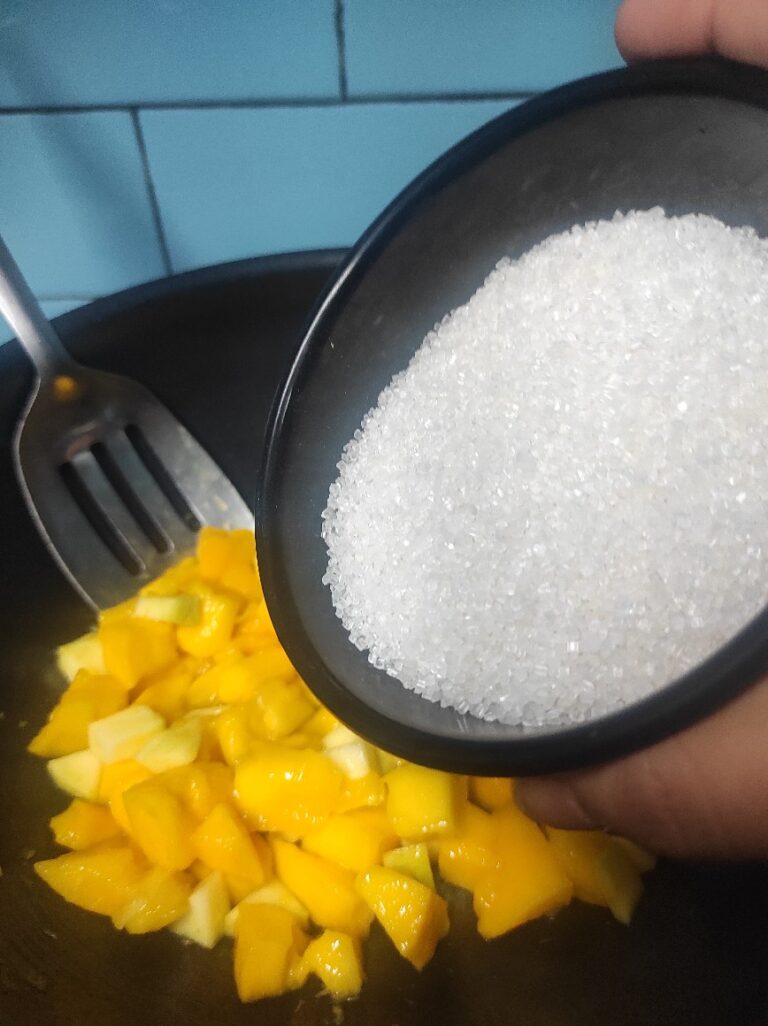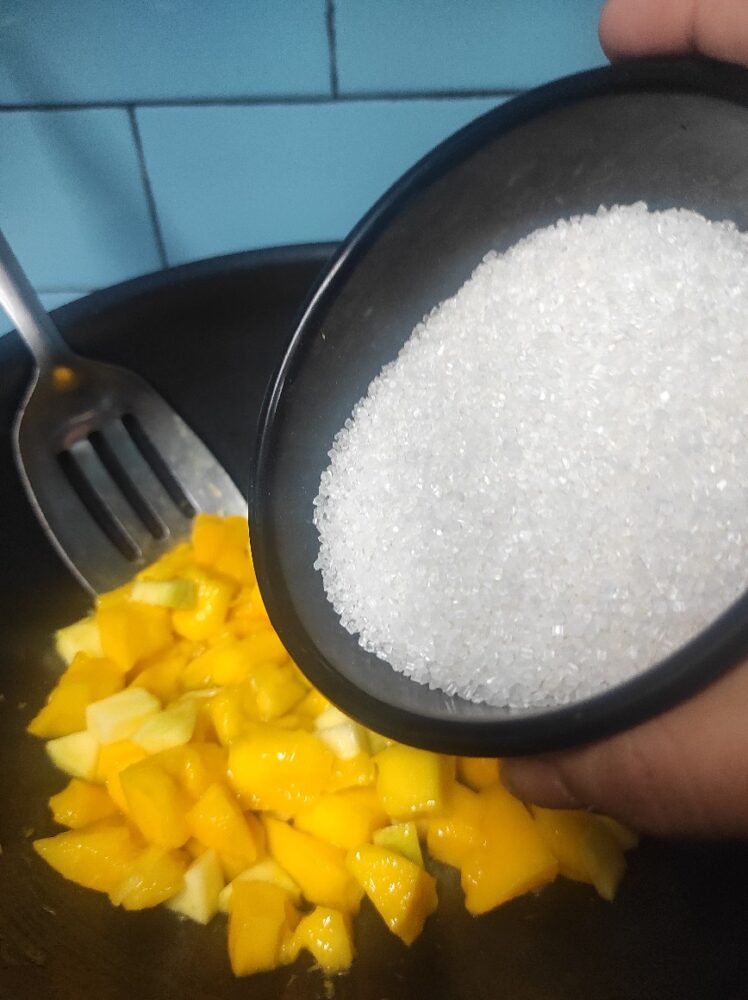 4) Add a cup of sugar in it.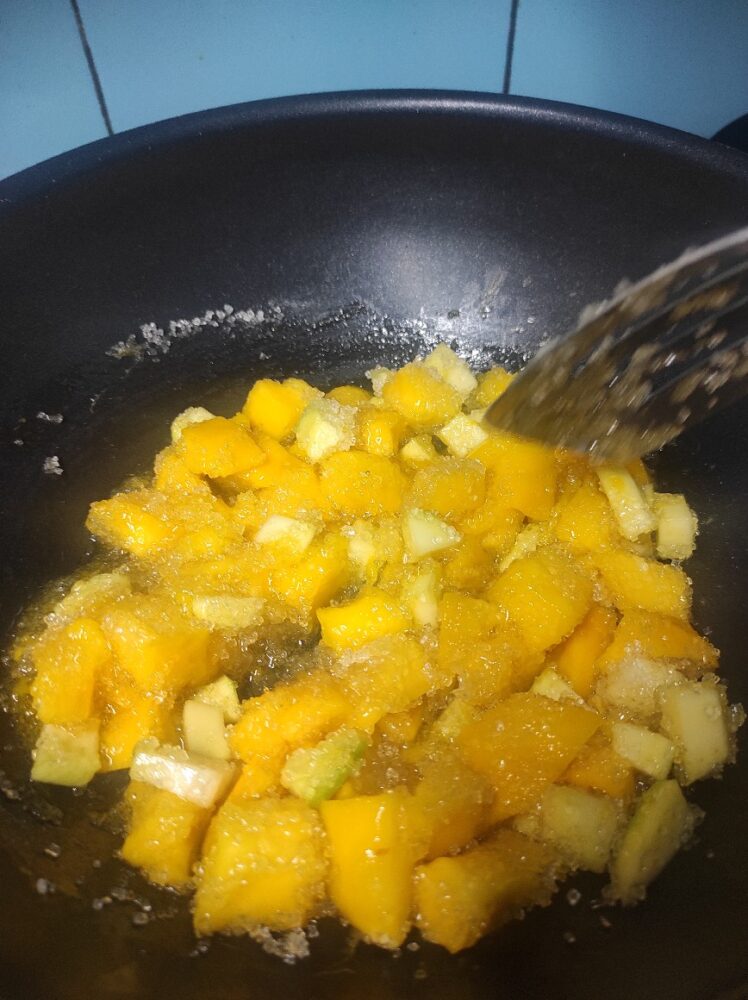 5) Stir them well and keep the flame at low.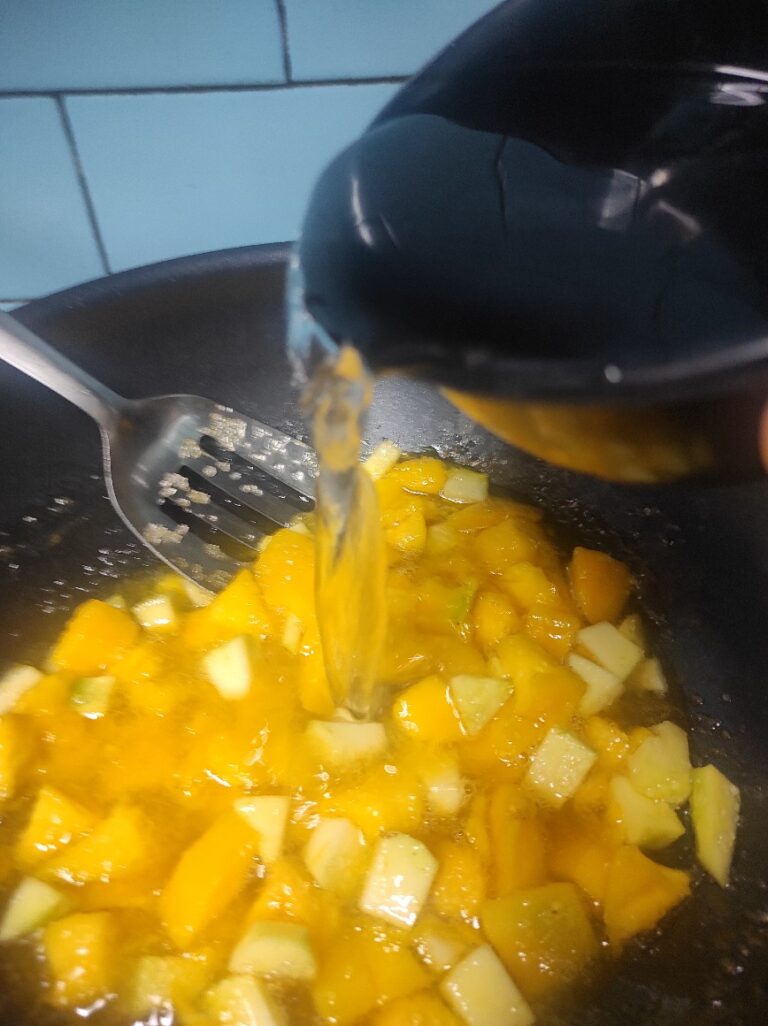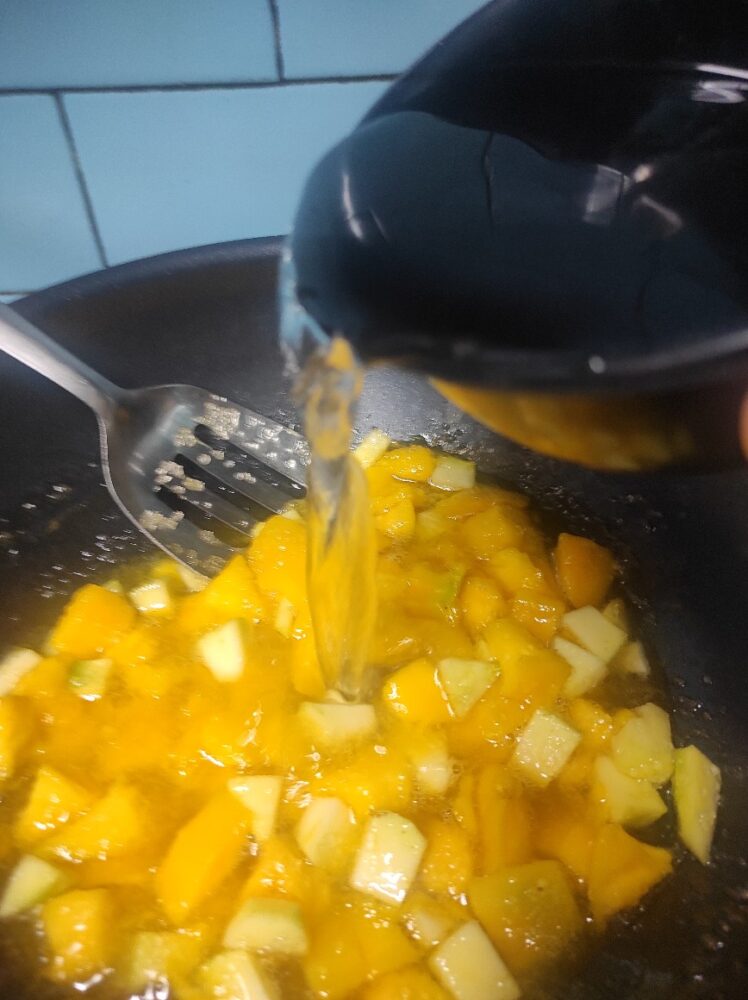 6) Now add a cup of water in it.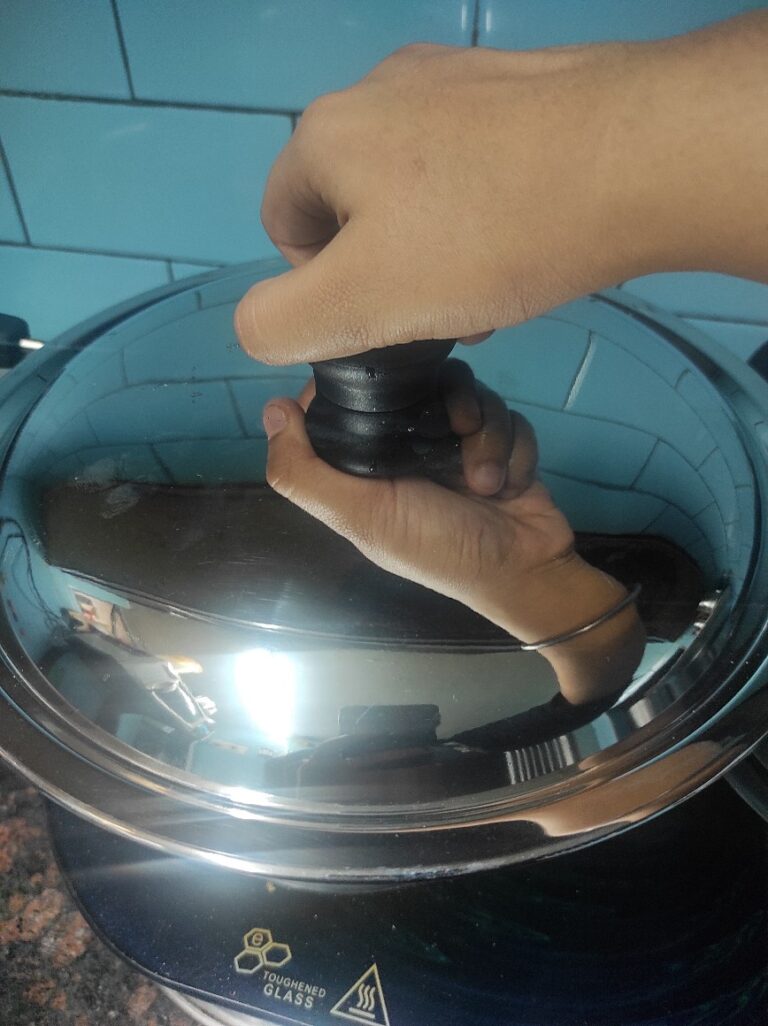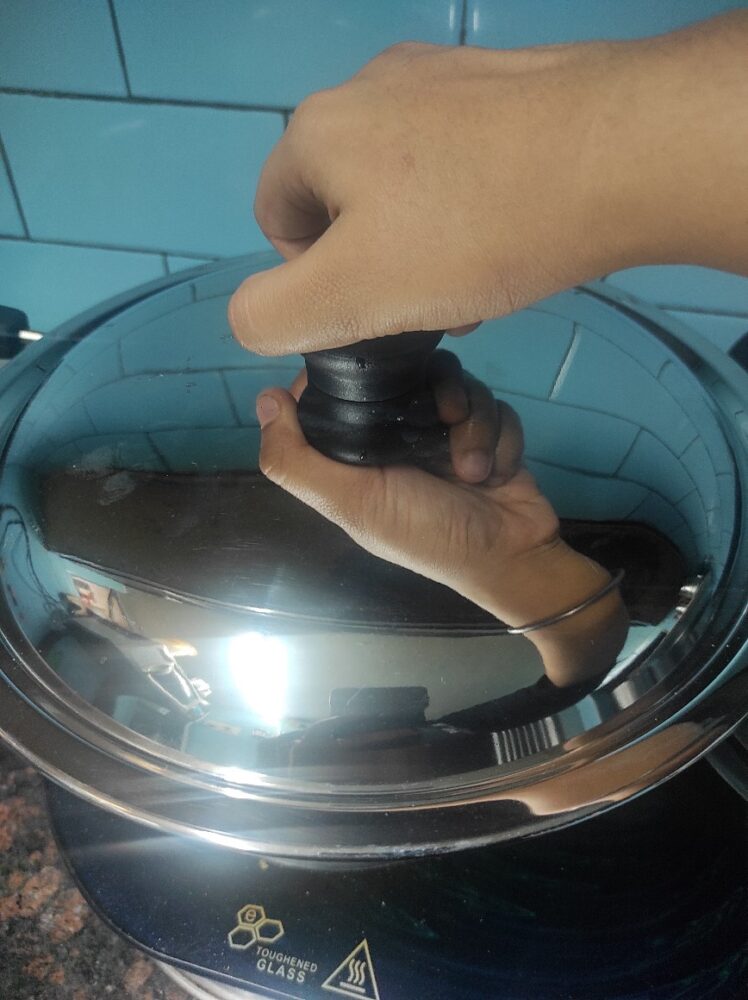 7) Cover it with a lid and cook it on medium high flame for 10 minutes.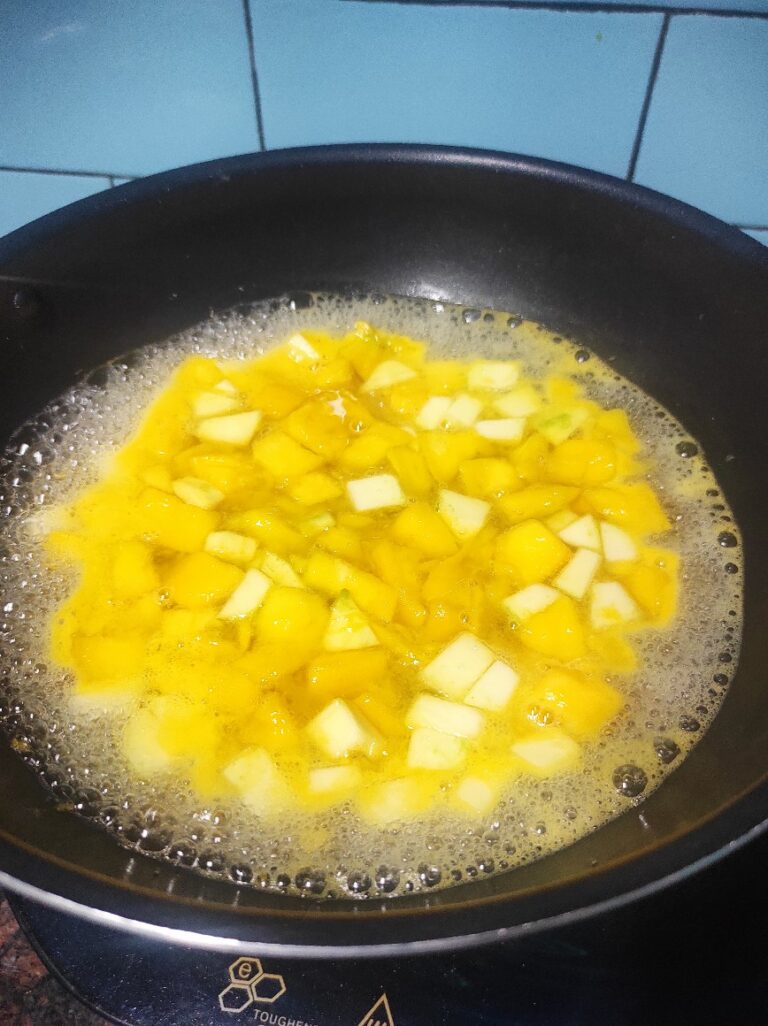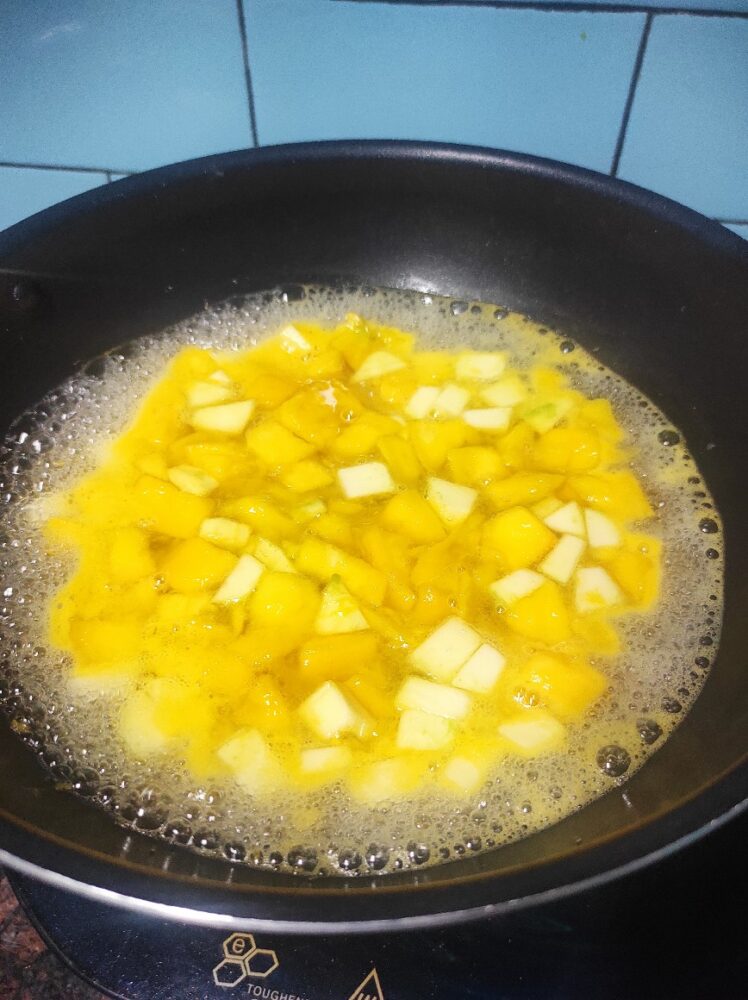 8) Remove the lid and simmer it for 2 minutes.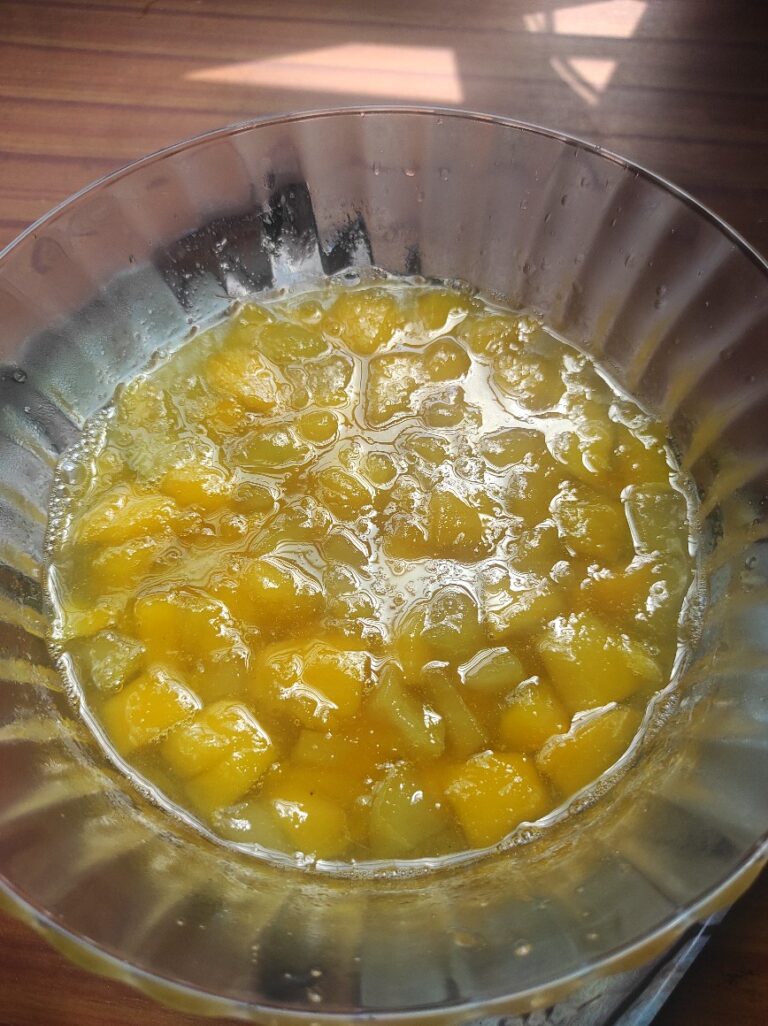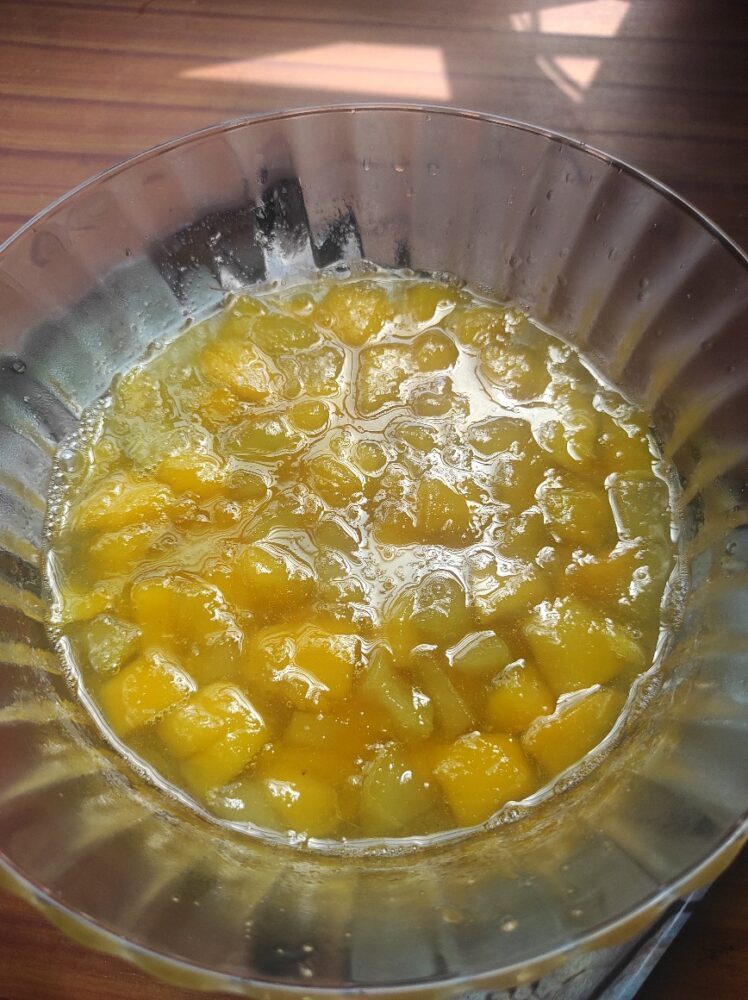 9) Transfer it to a bowl and let it cool down.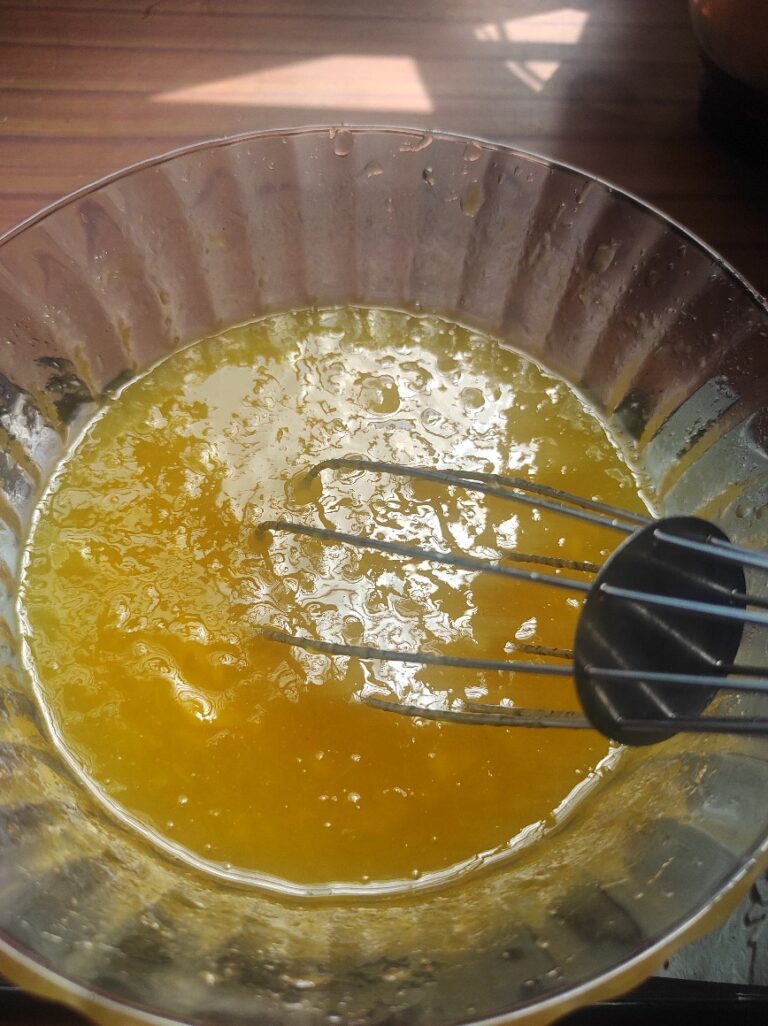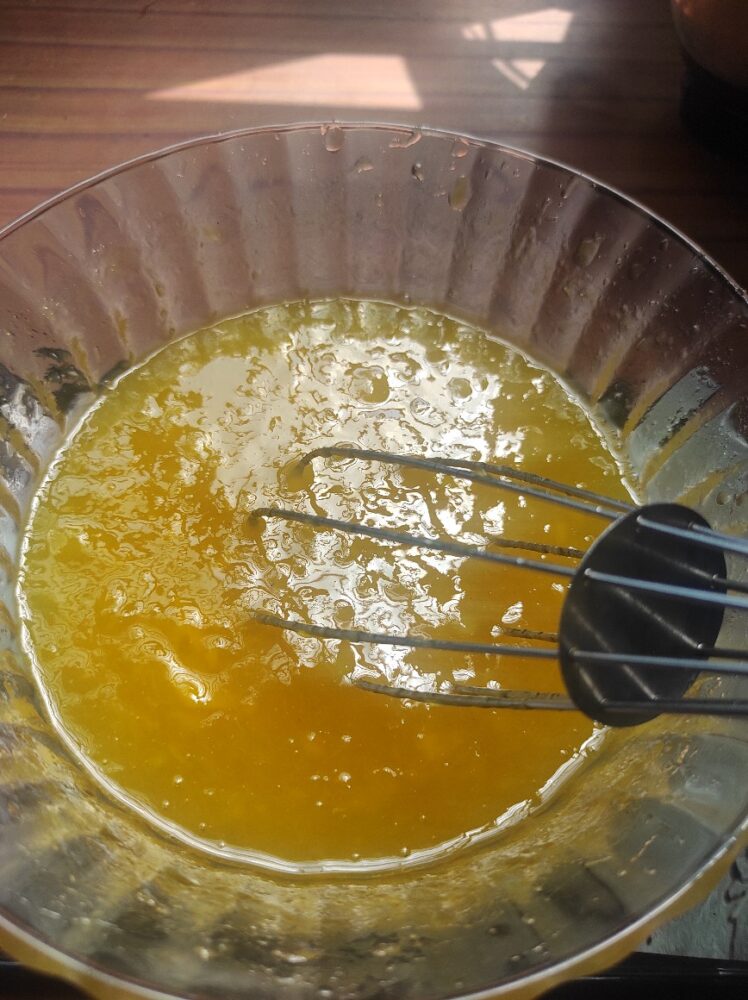 10) Whisk is with a whisker for 5 minutes.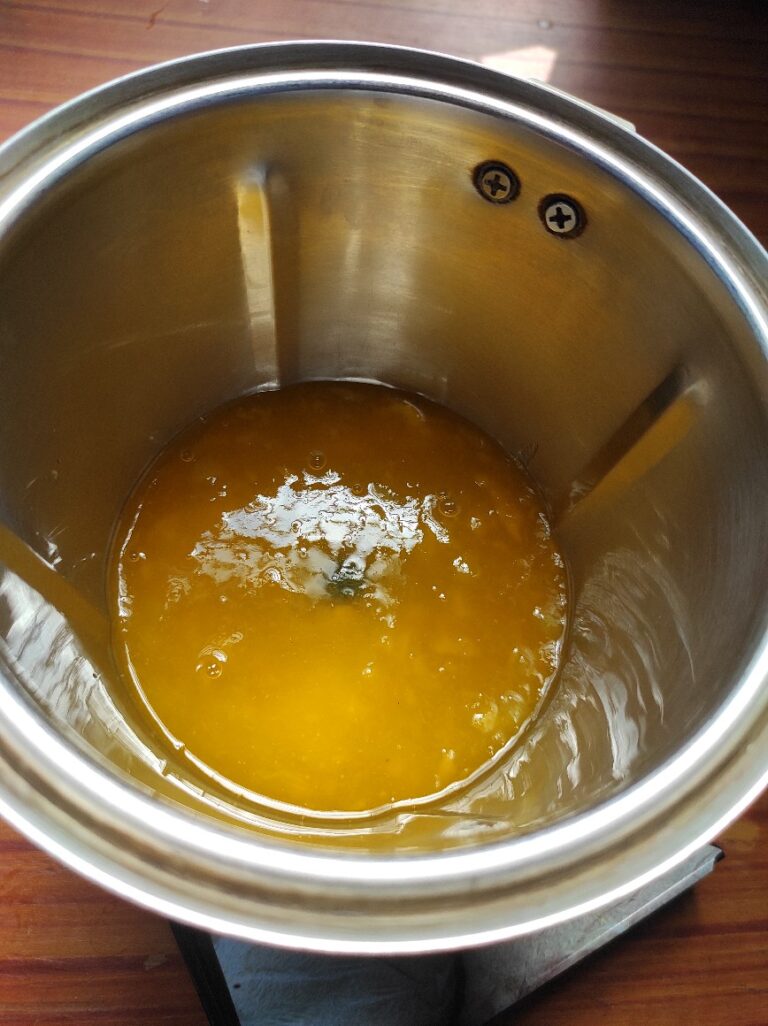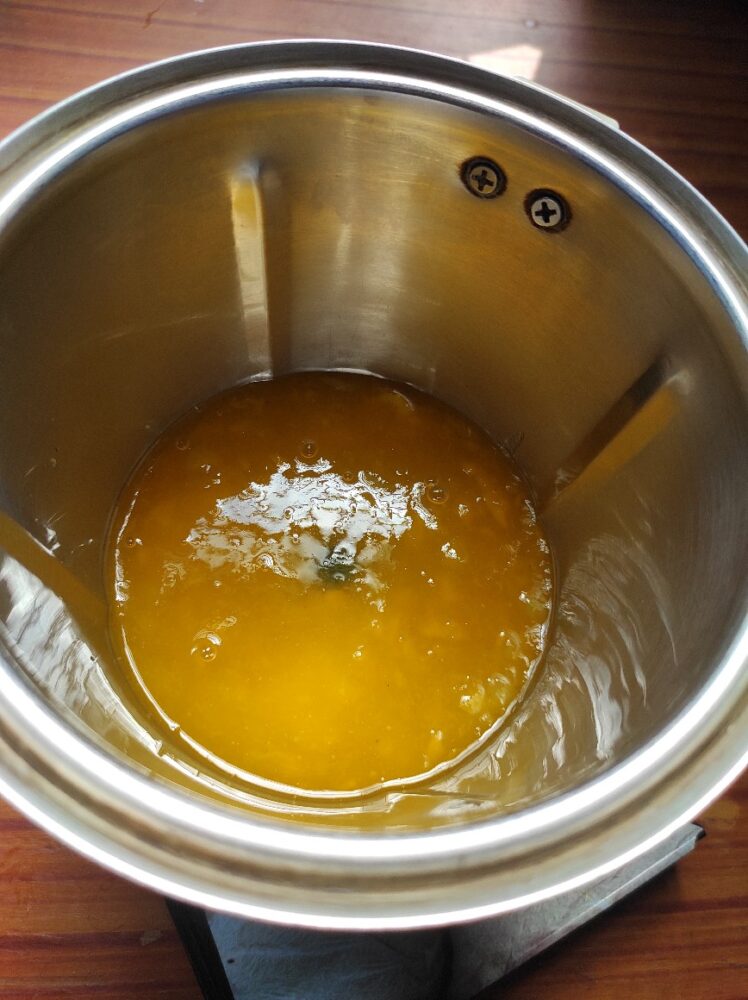 11) Now transfer it to a mixer grinder.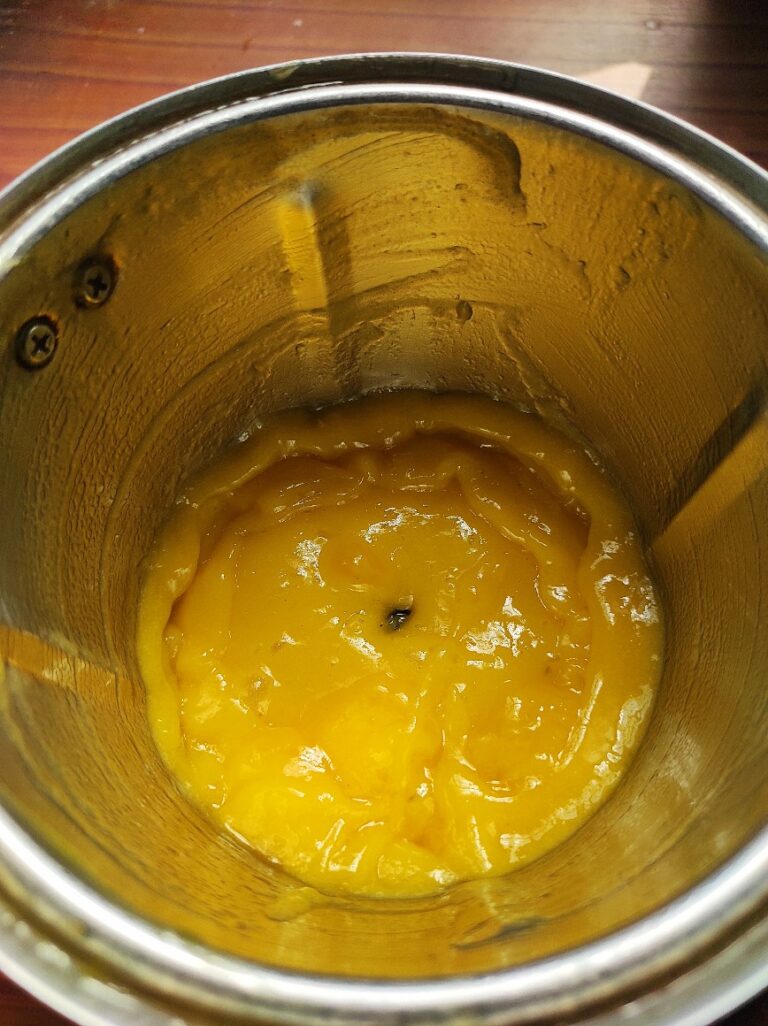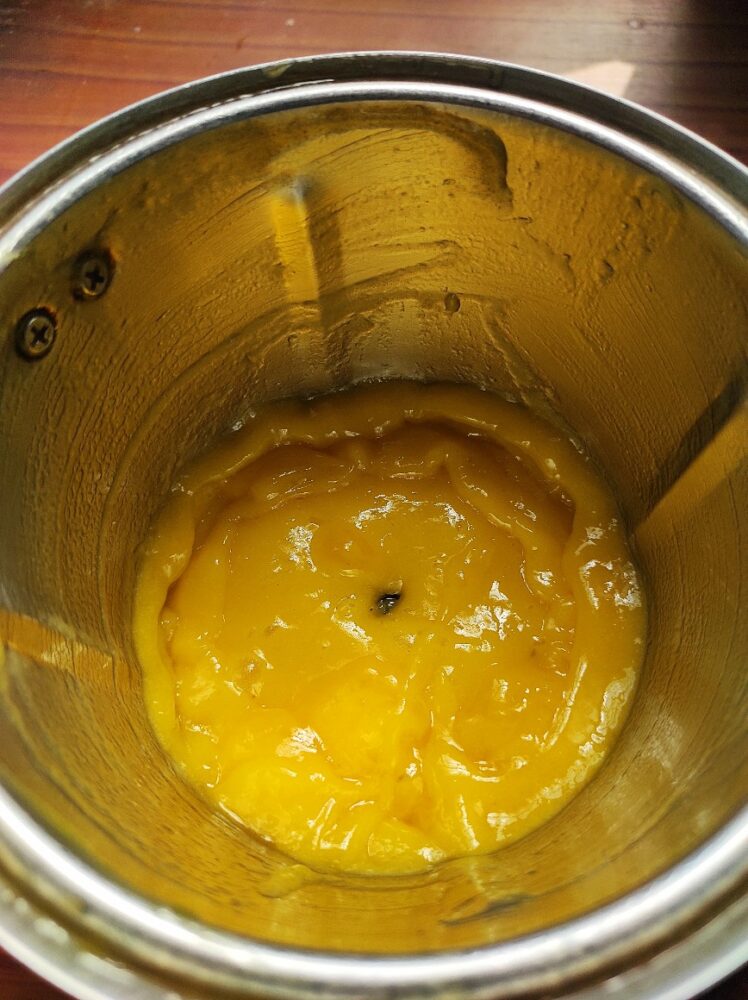 12) Blend it into a thick paste. Avoid lumps. You can strain it if you want.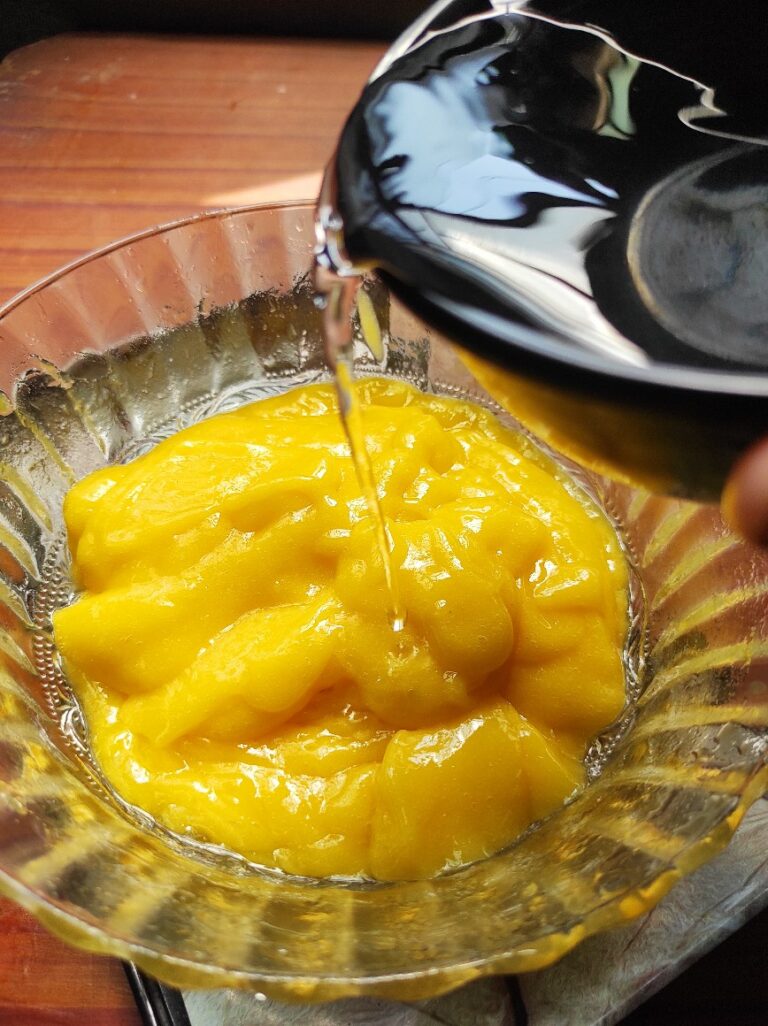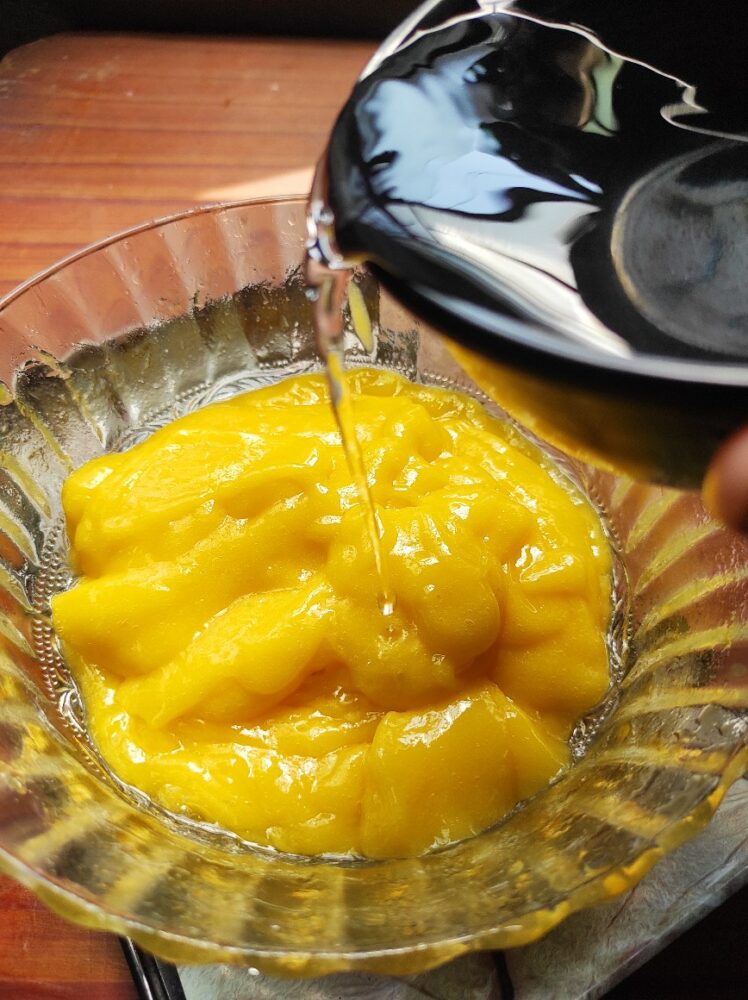 13) Now transfer it to a bowl and add 3 cups of water in it.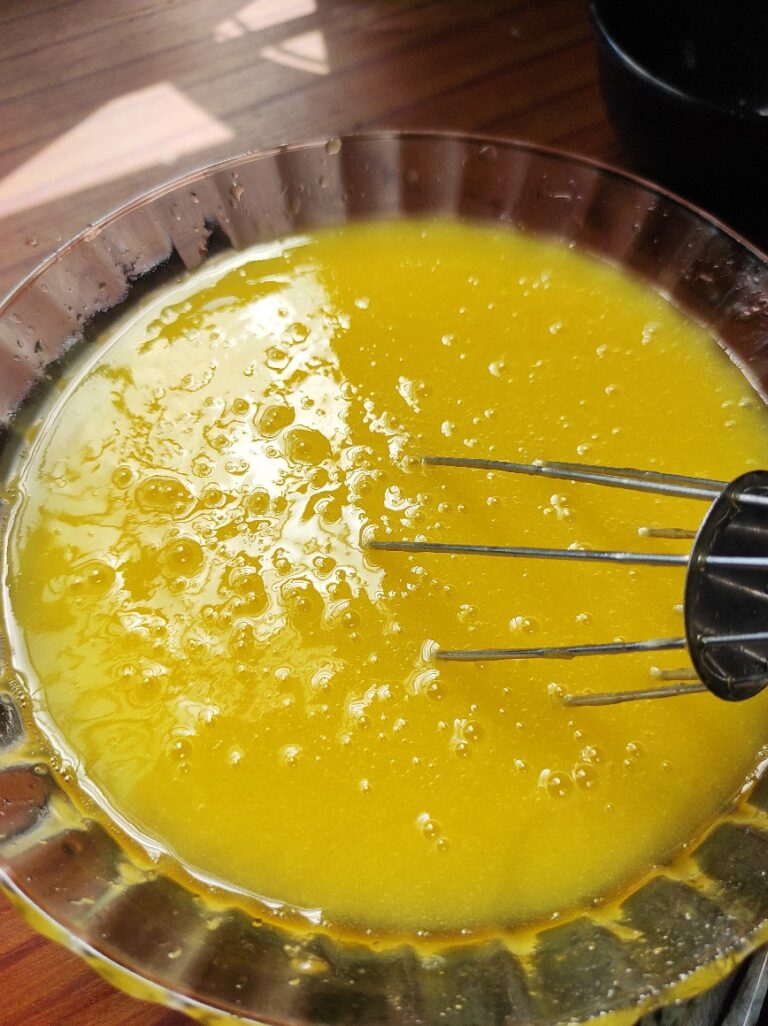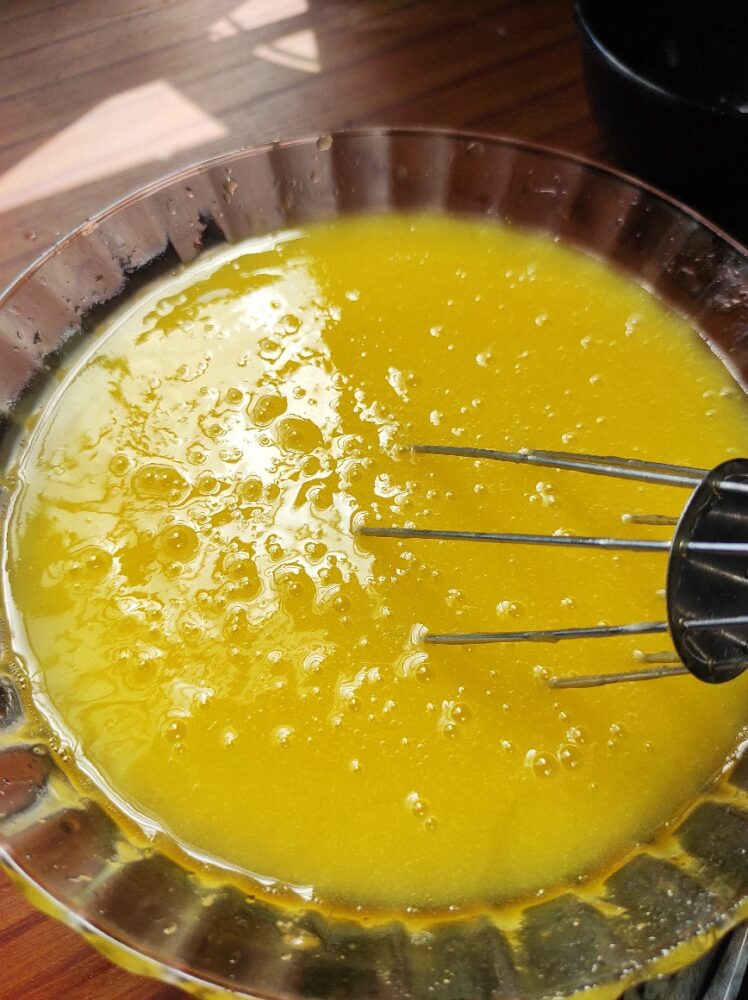 14) Mix it well until it combines well.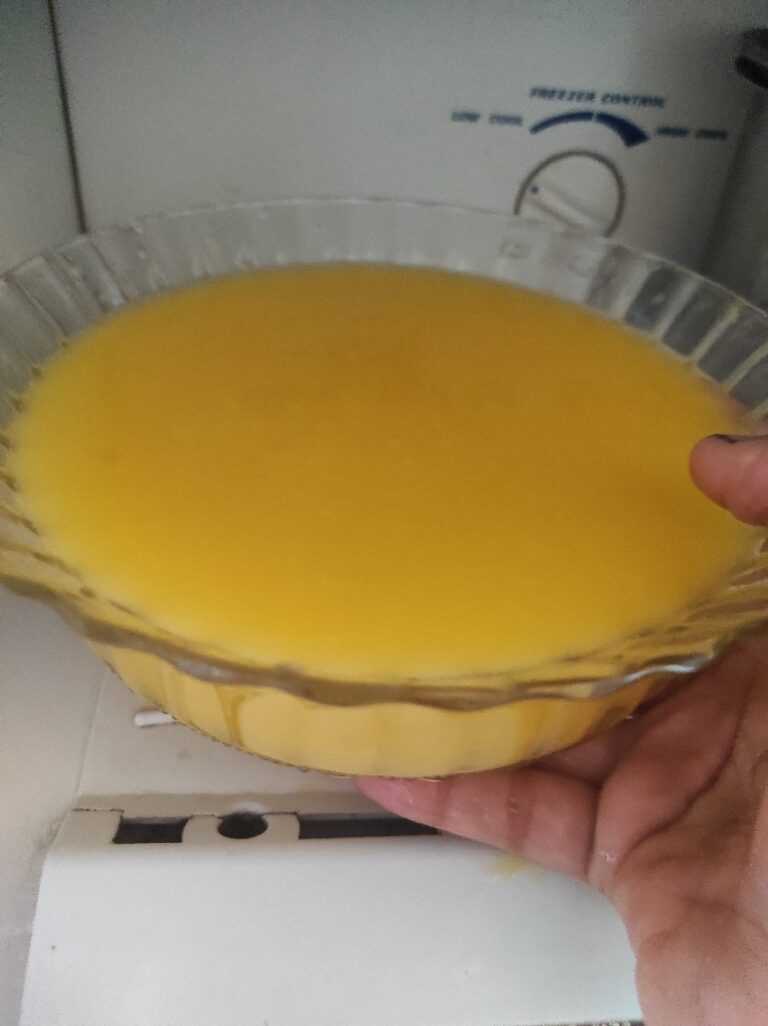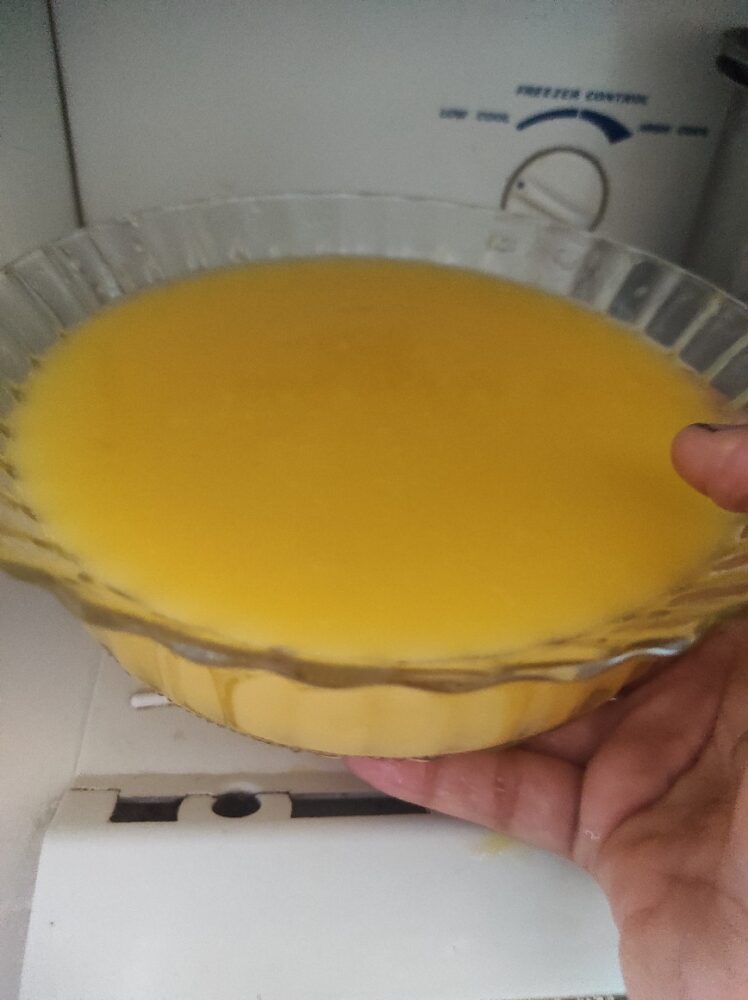 15) Refrigerate it for an hour and serve chilled.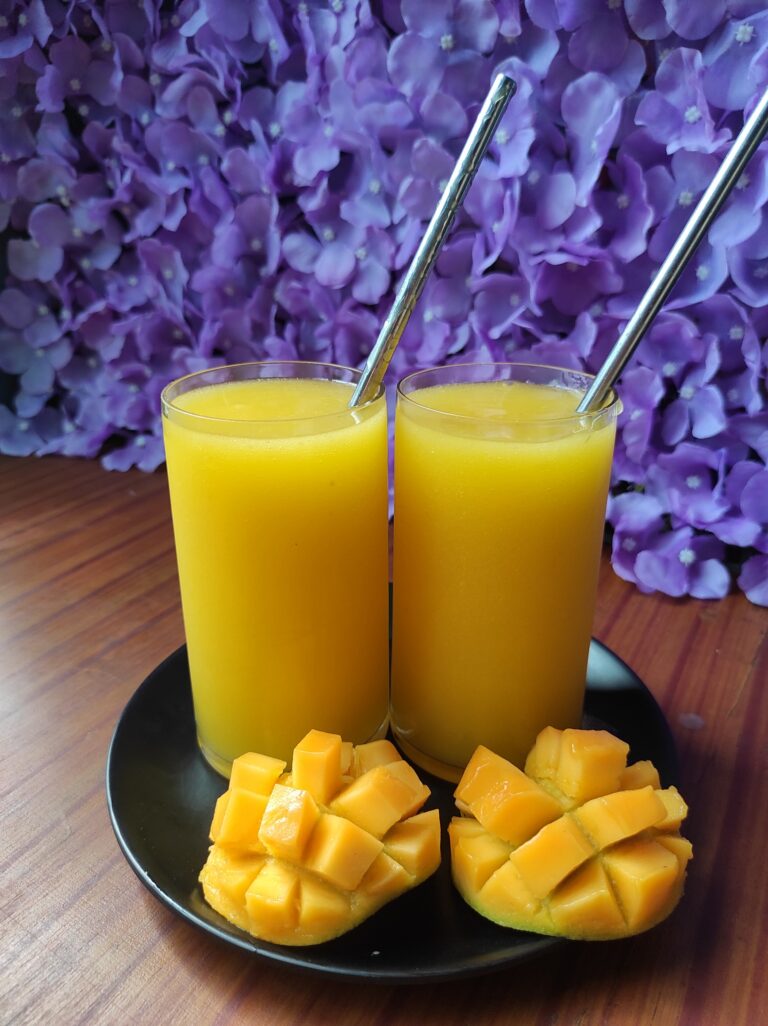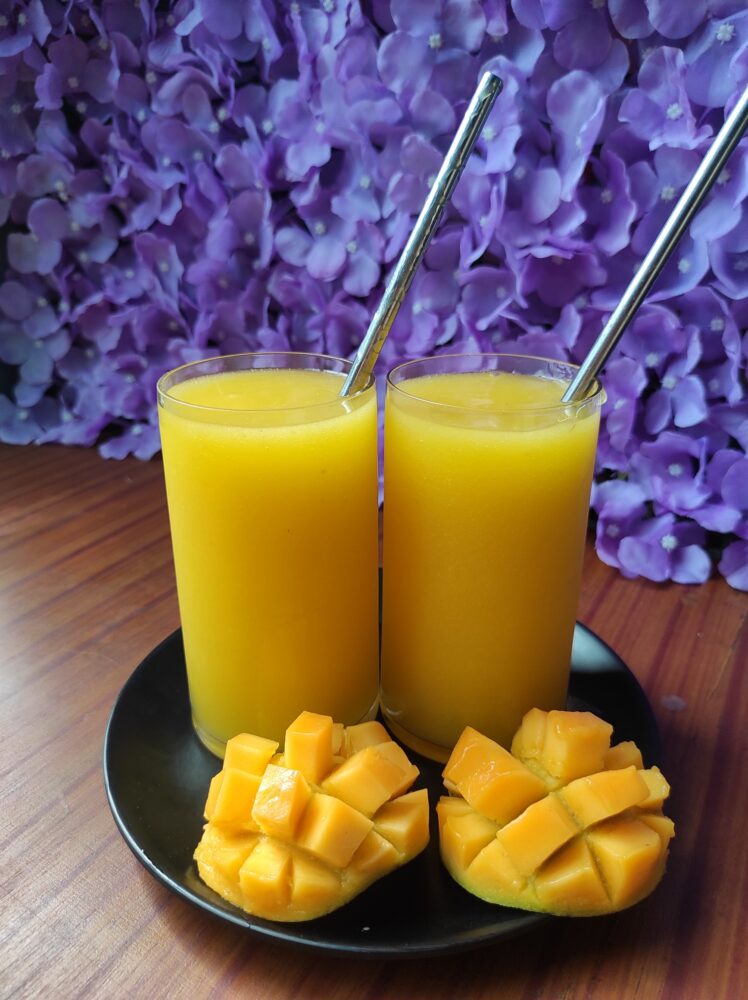 16) Your thick, sweet and juicy frooti is ready to be served. Tastes best when served chilled.
Tips and Tricks
1) Don't alter the quantity of mangoes.
2) Make sure the ripe mangoes are juicy and fresh.
3) Blend it well avoiding lumps.
4) If there are lumps in your paste you can strain it with a strainer.
5) Whisk the mangoes before blending it helps in blending them well.
6) Don't overcook the mangoes. 10 to 12 minutes are enough to cook them well.
7) You can alter the quantity of sugar as per your taste.
Healthier version
1) You can avoid using sugar and use natural sweetener like honey and jaggery. Taste may vary.
2) If you are allergic to raw mangoes you may avoid them. Again, the taste may vary.