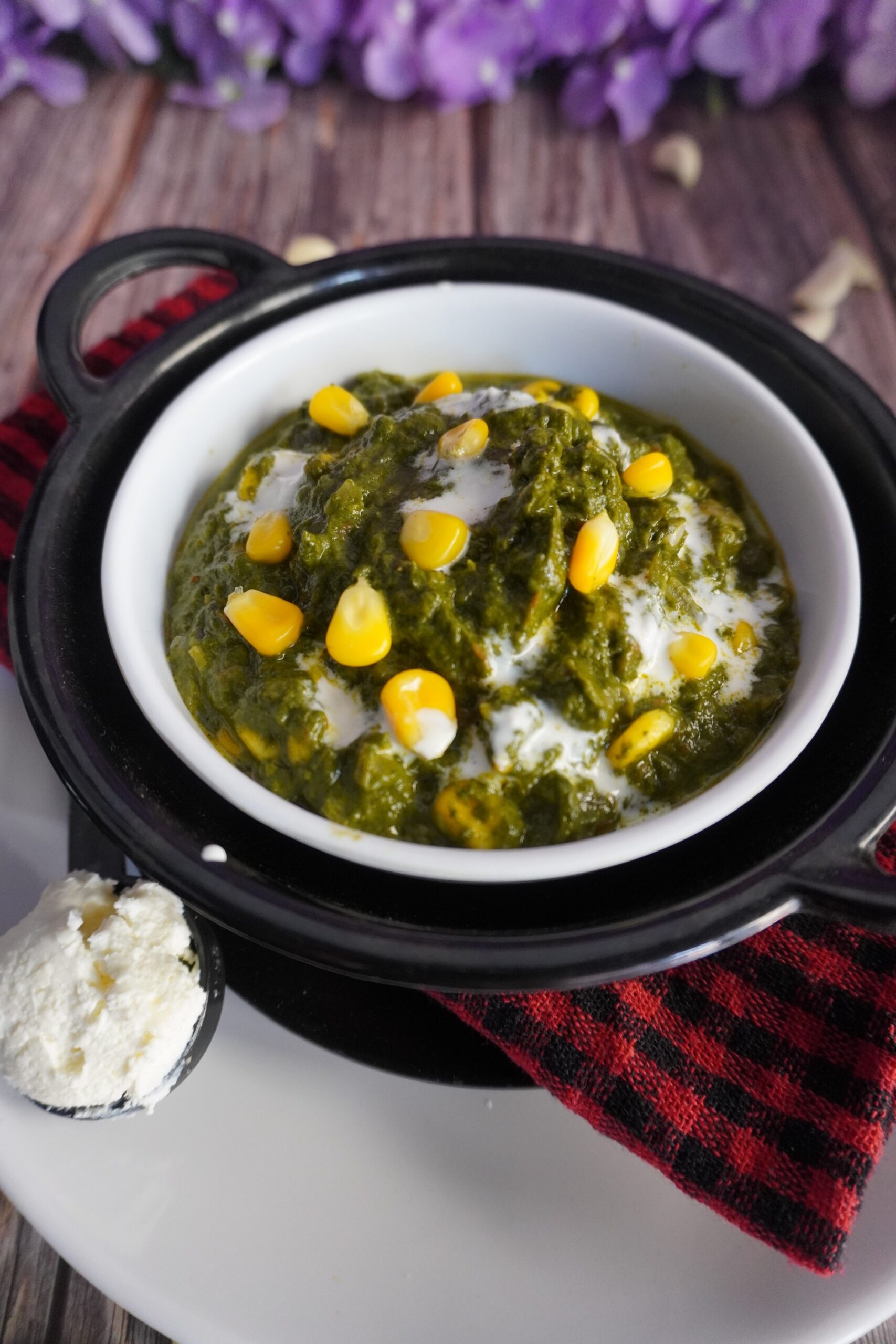 Ingredients
Corn palak
Spinach (palak) -1 kg
Desi ghee- 2 tablespoon
Onions- 1/2 cup (finely chopped)
Tomatoes- 1/2 cup (finely crushed)
Garlic- 4 to 5 cloves (finely chopped)
Green chillies- 3 to 4
Sweet corn- 1 cup
Fresh cream- 3 to 4 tablespoon
Salt-as per taste.
Step by step recipe with images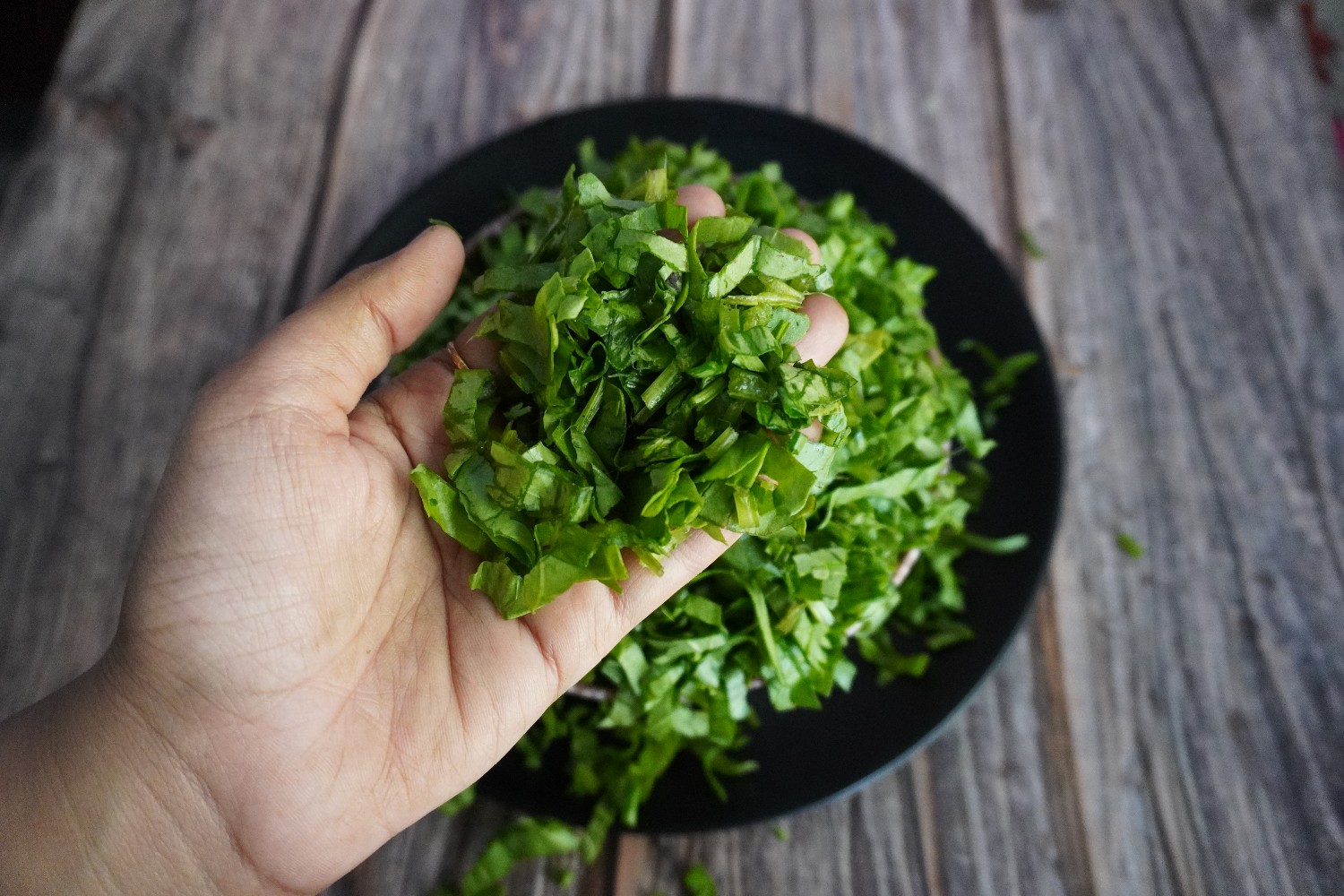 1) Firstly clean and chop the spinach leaves as shown above.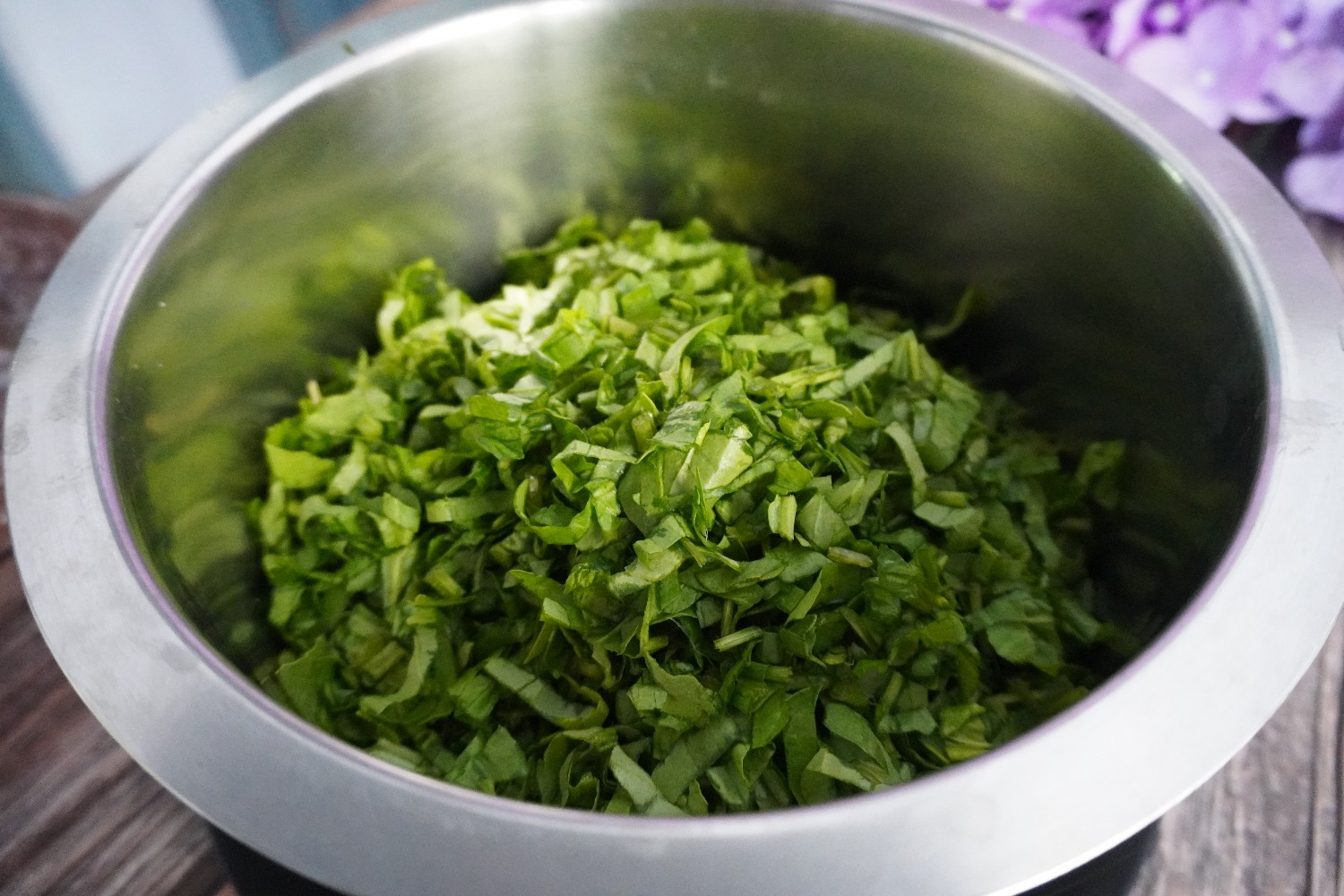 2) Now transfer them to a deep bowl.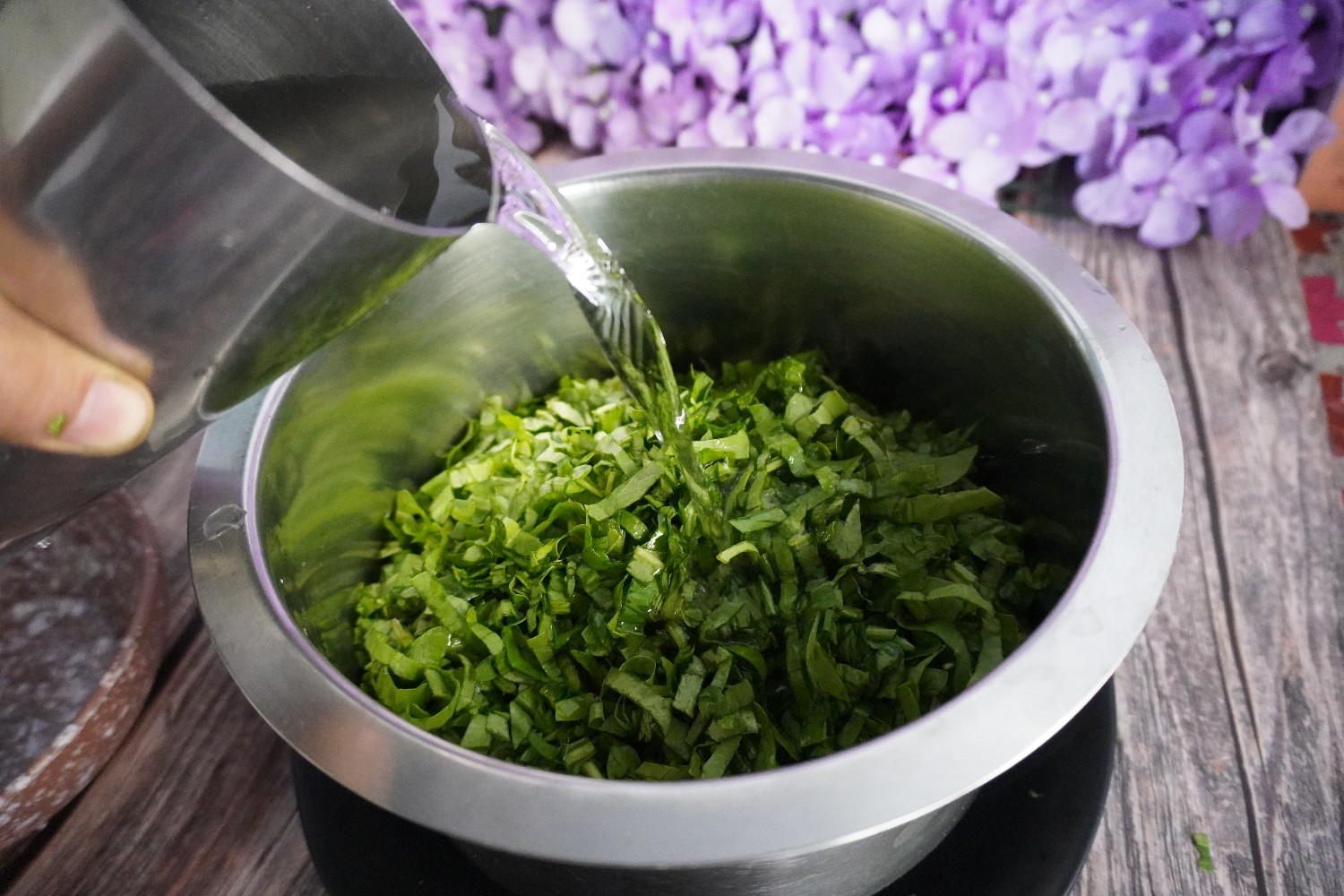 3) Add water in it.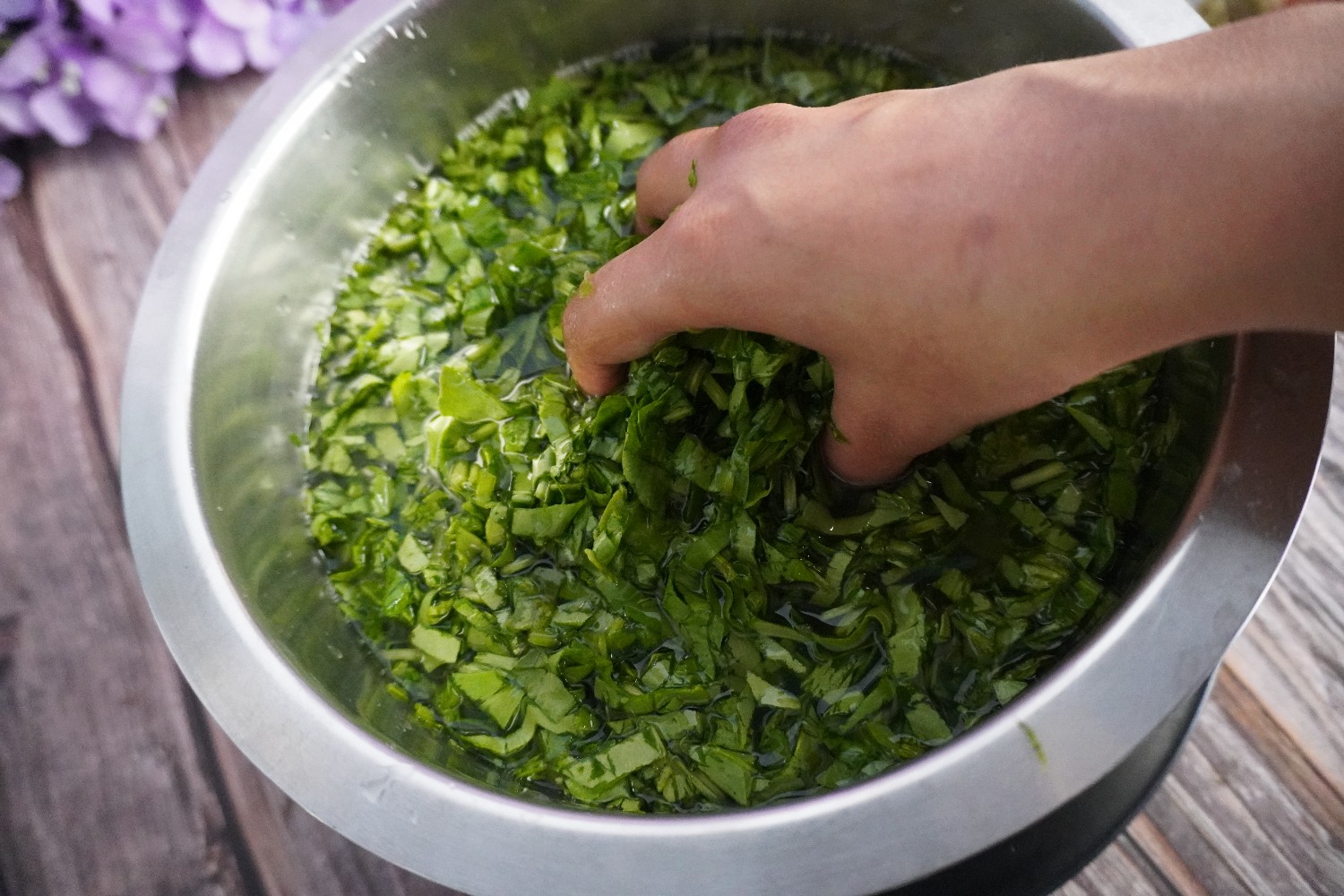 4)Wash it thoroughly for 3 to 4 times. Do change the water after every wash.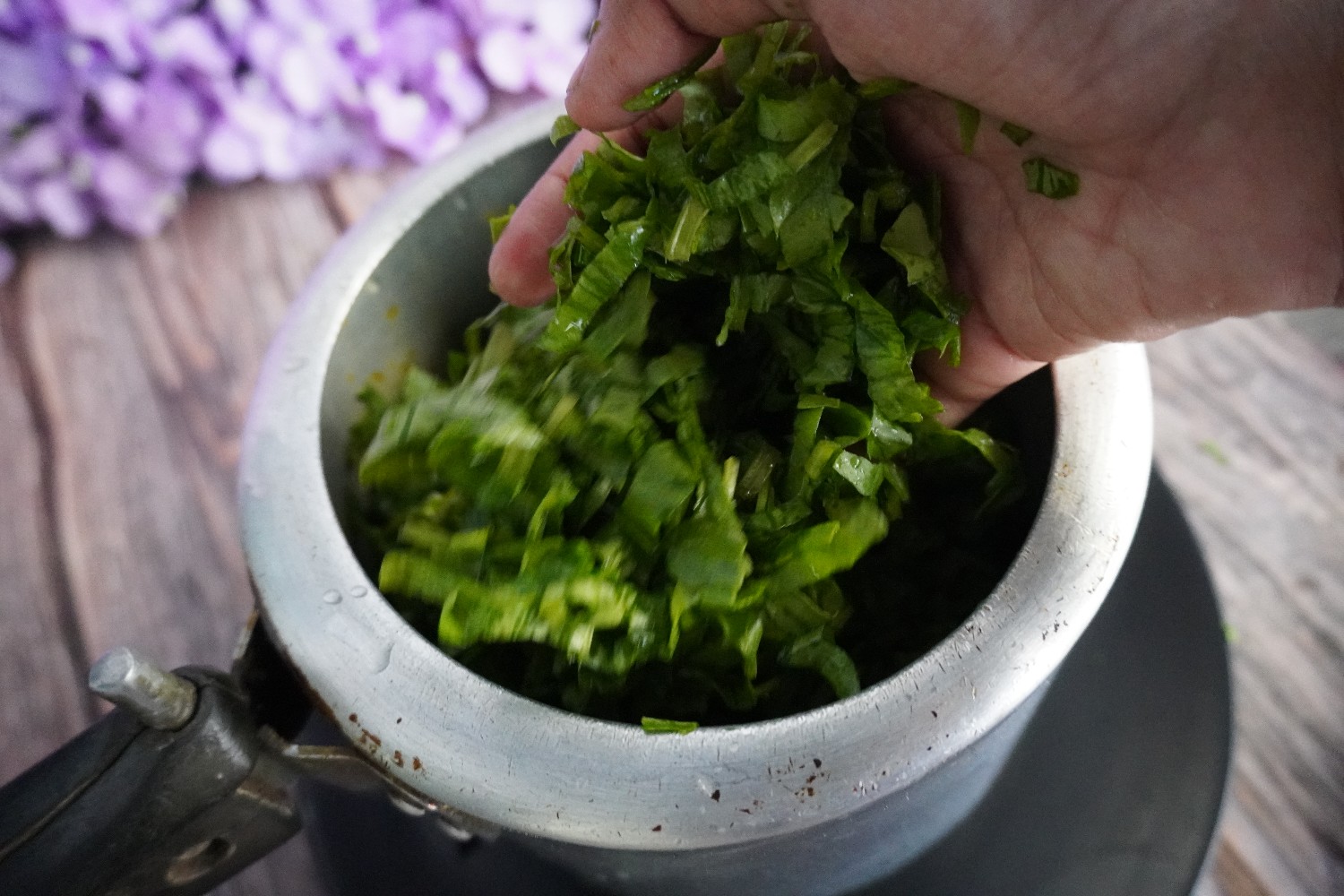 4)Once done transfer them to the pressure cooker.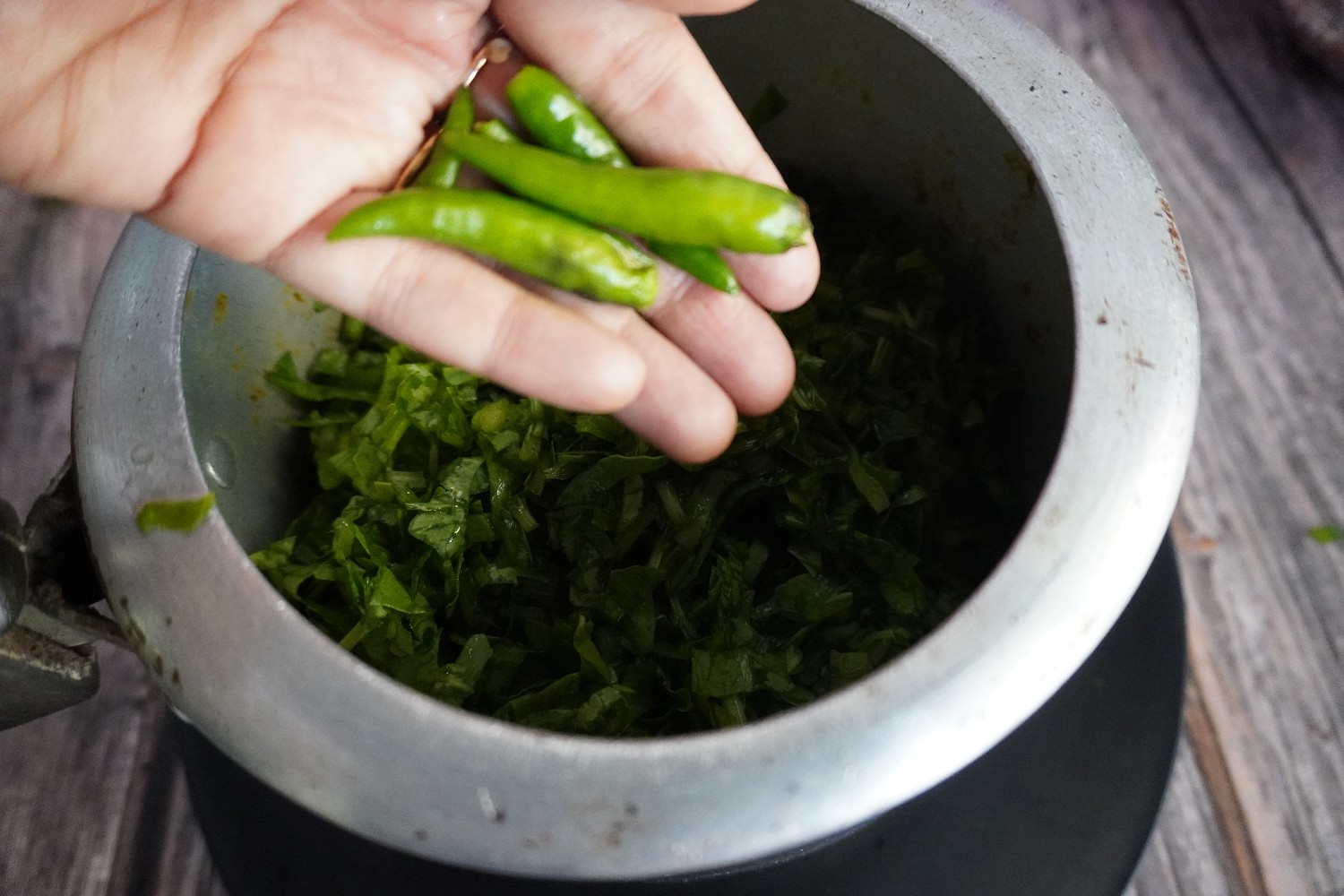 5) Add 3 to 4 green chillies in it.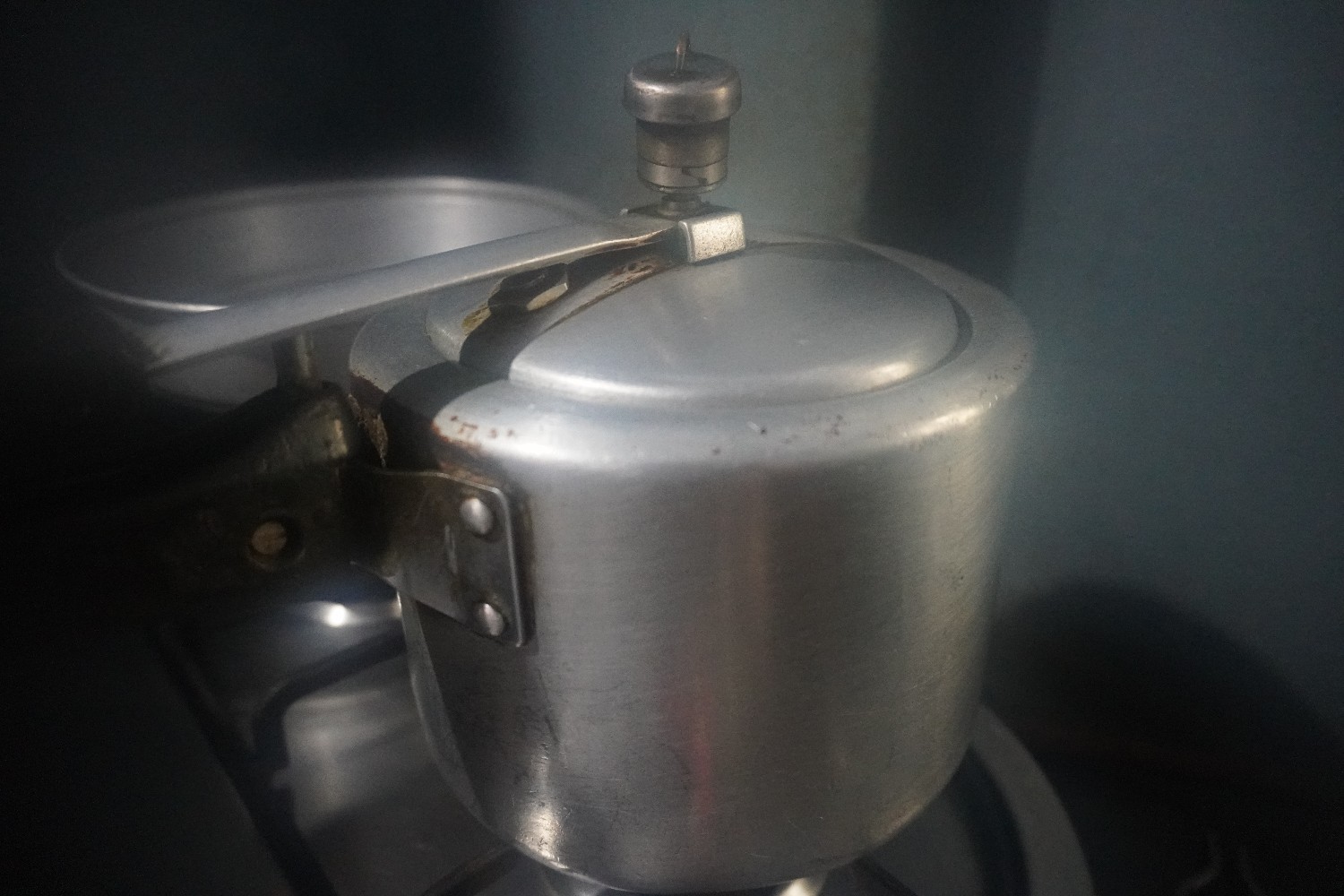 6) Now Pressure cook it for 1 whistle.

7) Once the steam releases, open the lid.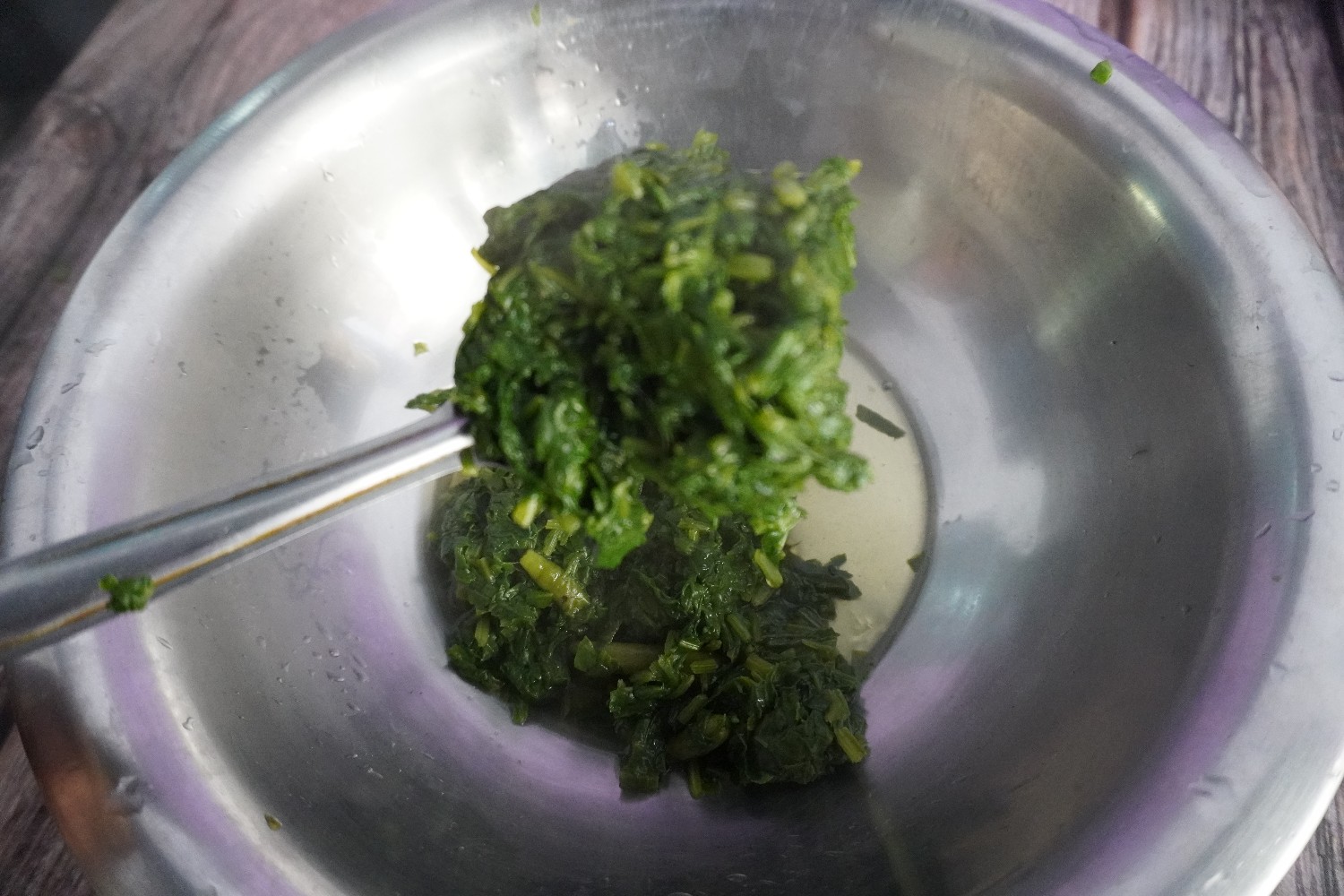 8) Now transfer it to a bowl.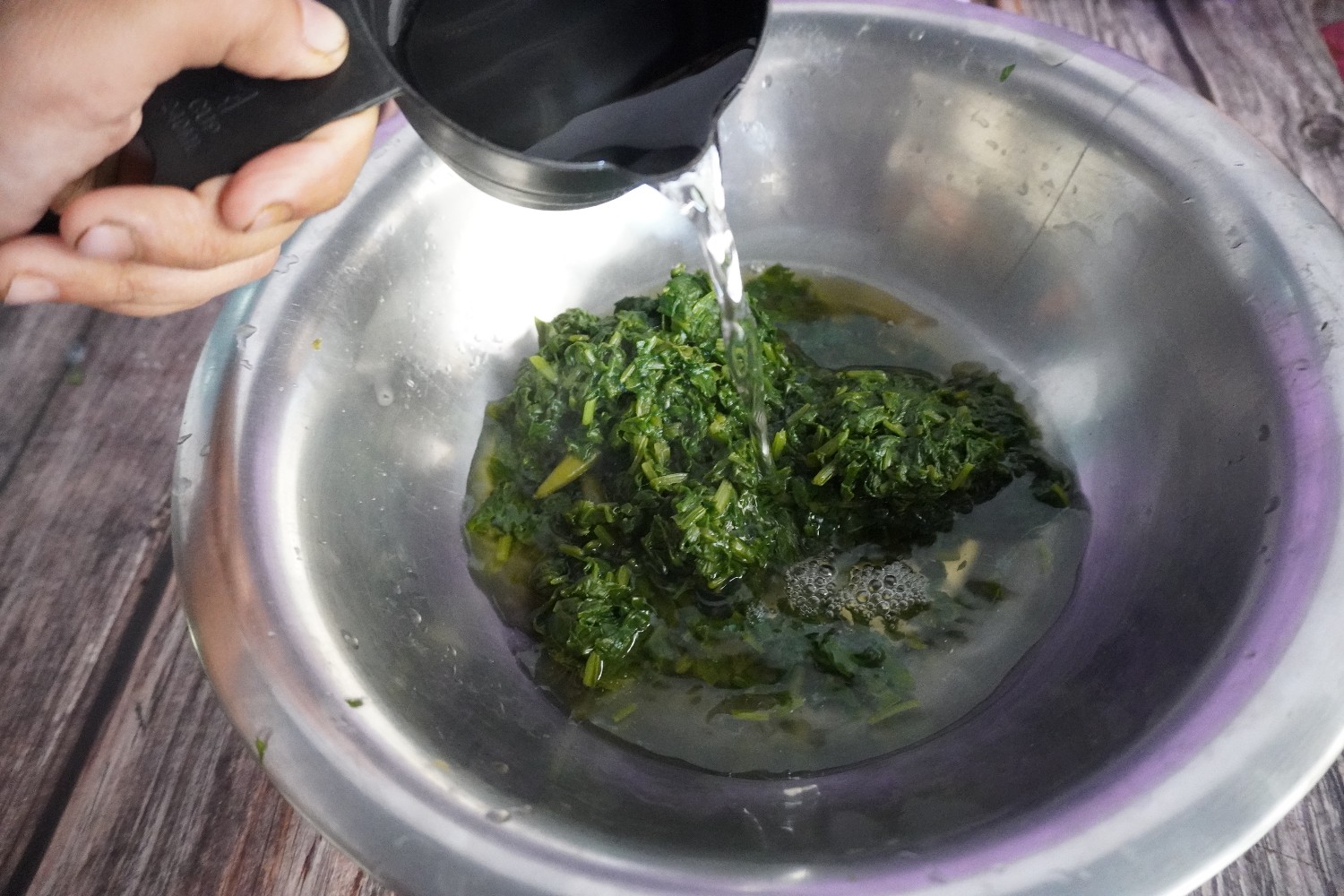 9) Add 2 cups of cold water in it. It helps to retain the green colour.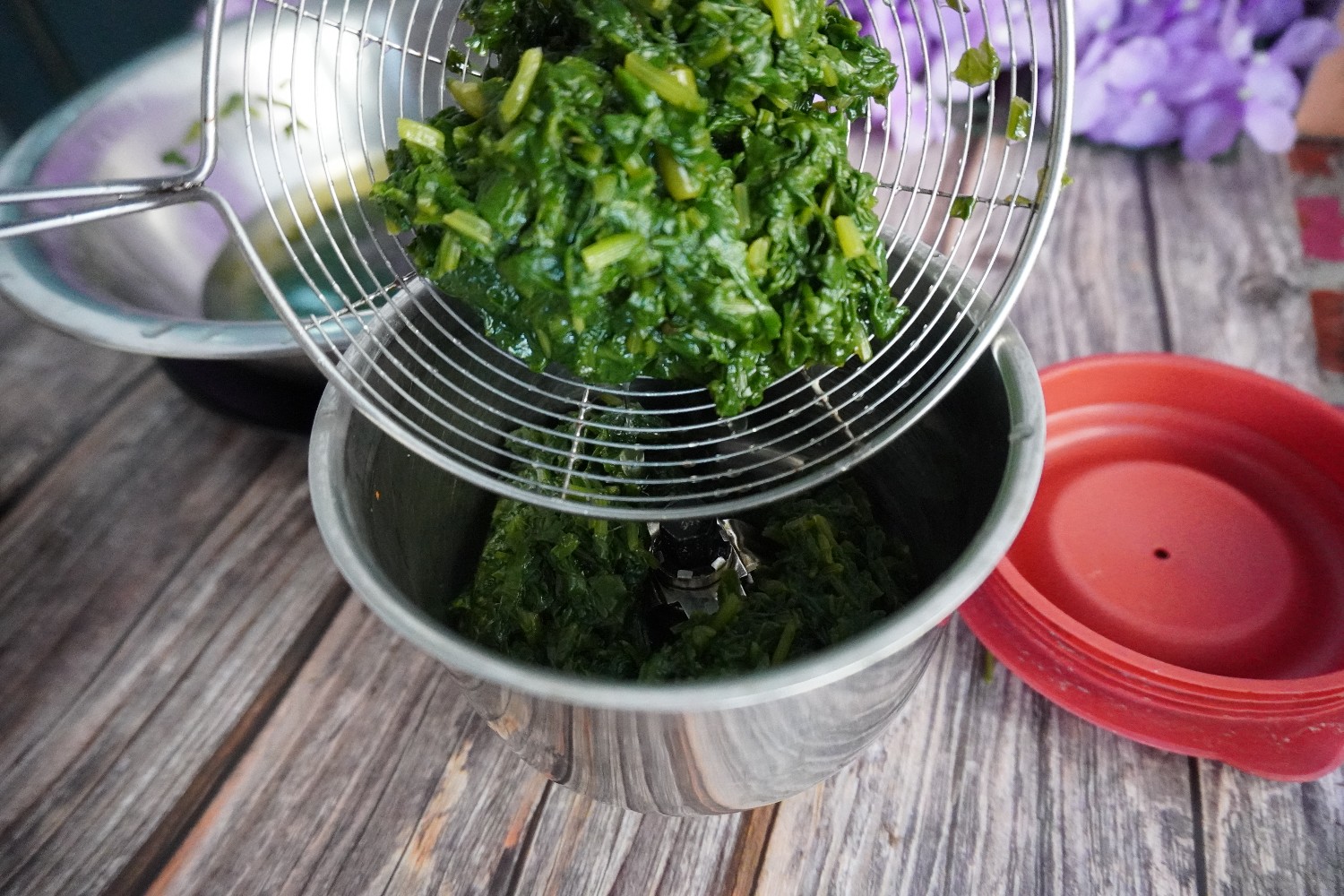 10) Once it cools down, transfer them to a mixer jar.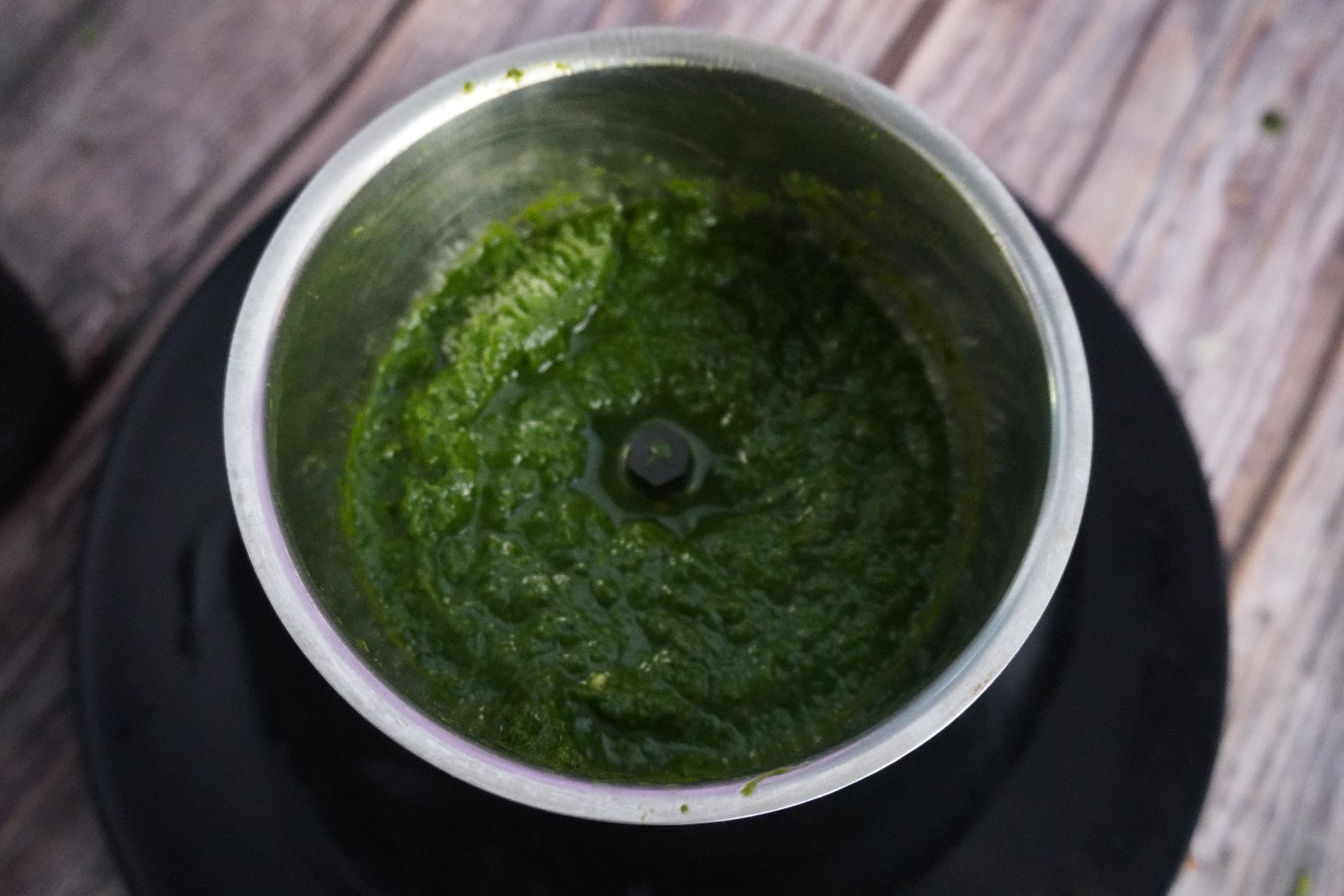 11) Blend it into a smooth paste.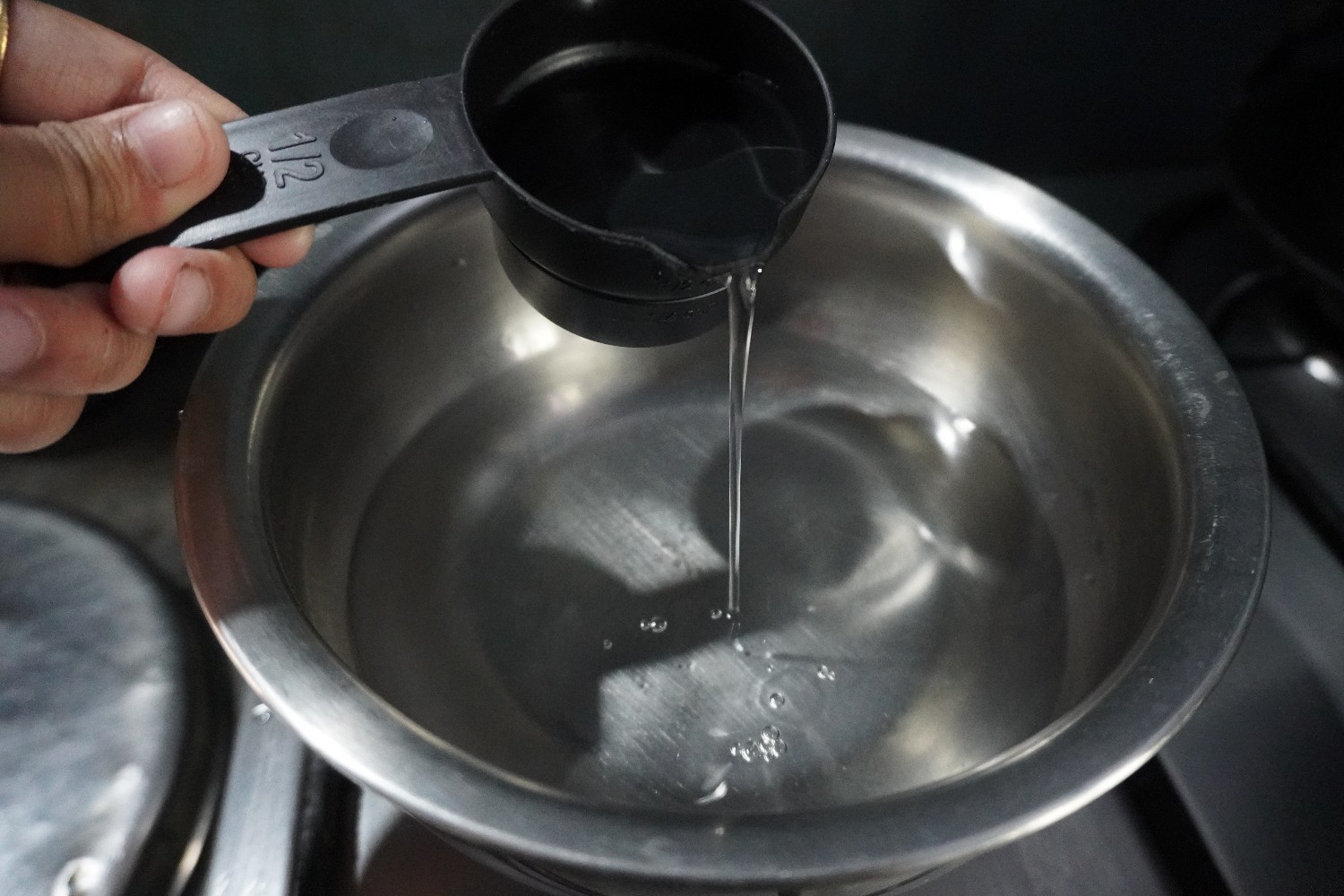 12) Now heat a pan with 2 cups of water.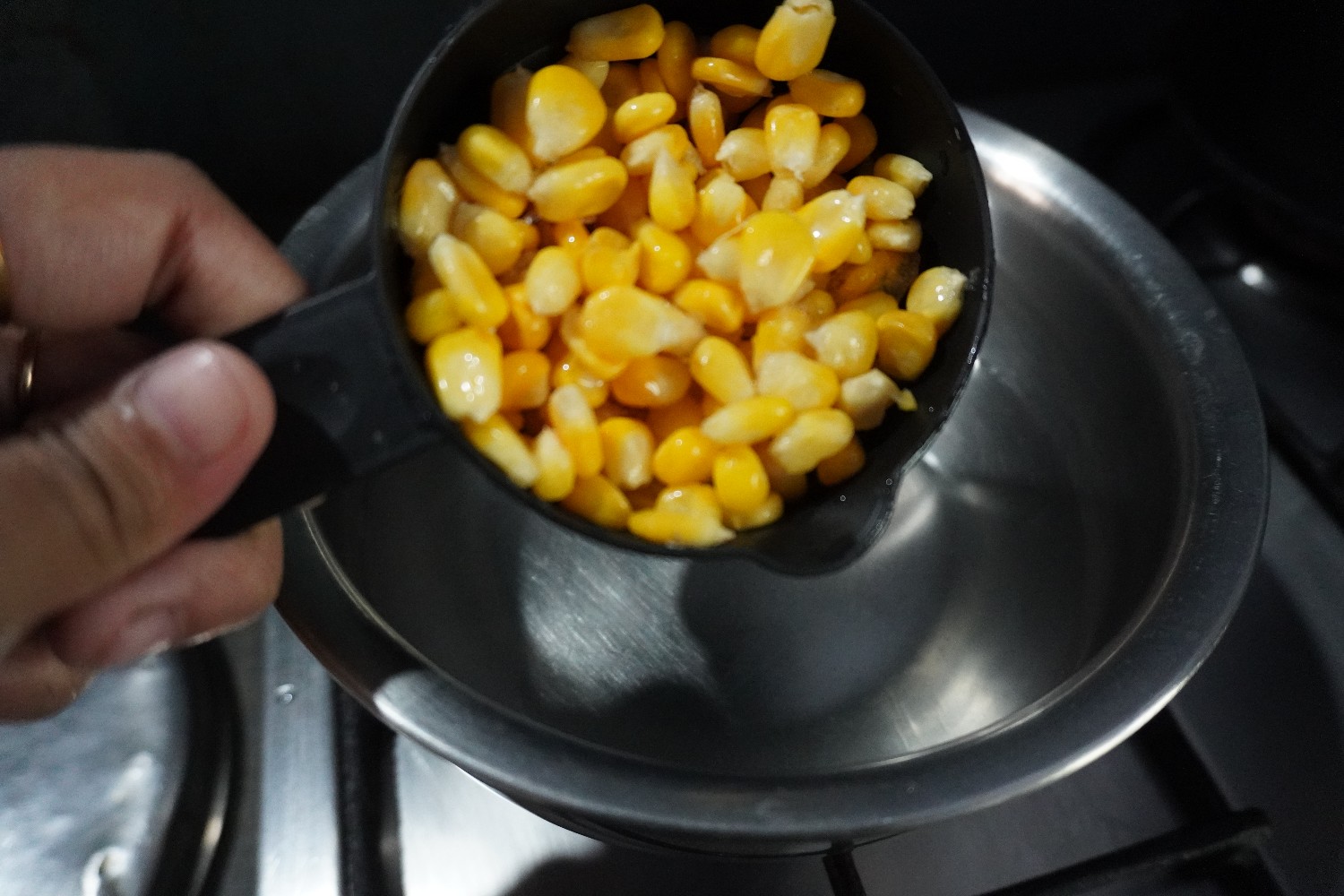 13) Add a cup of sweet corn in it.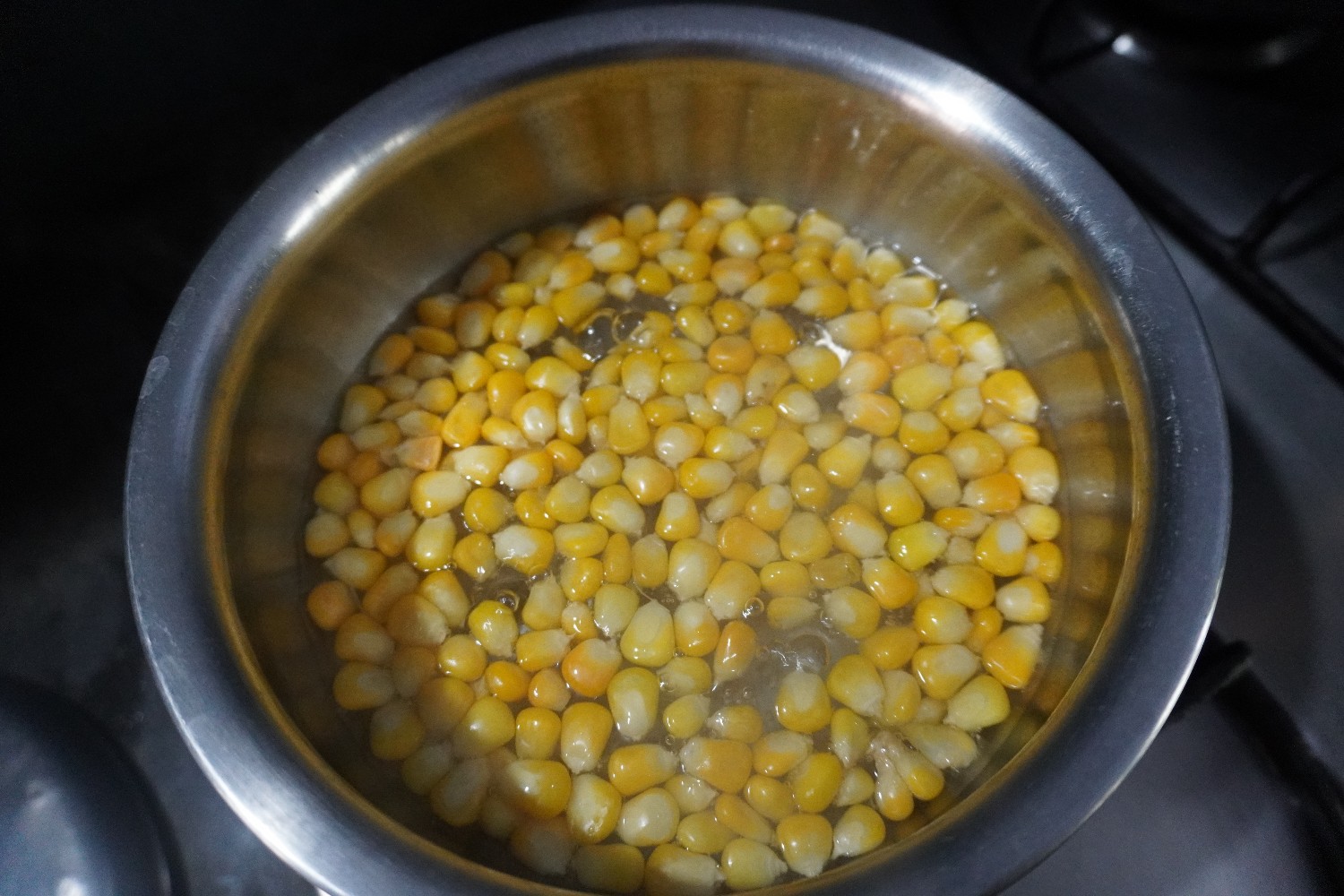 14) Boil it for 3 to 4 minutes on high flame.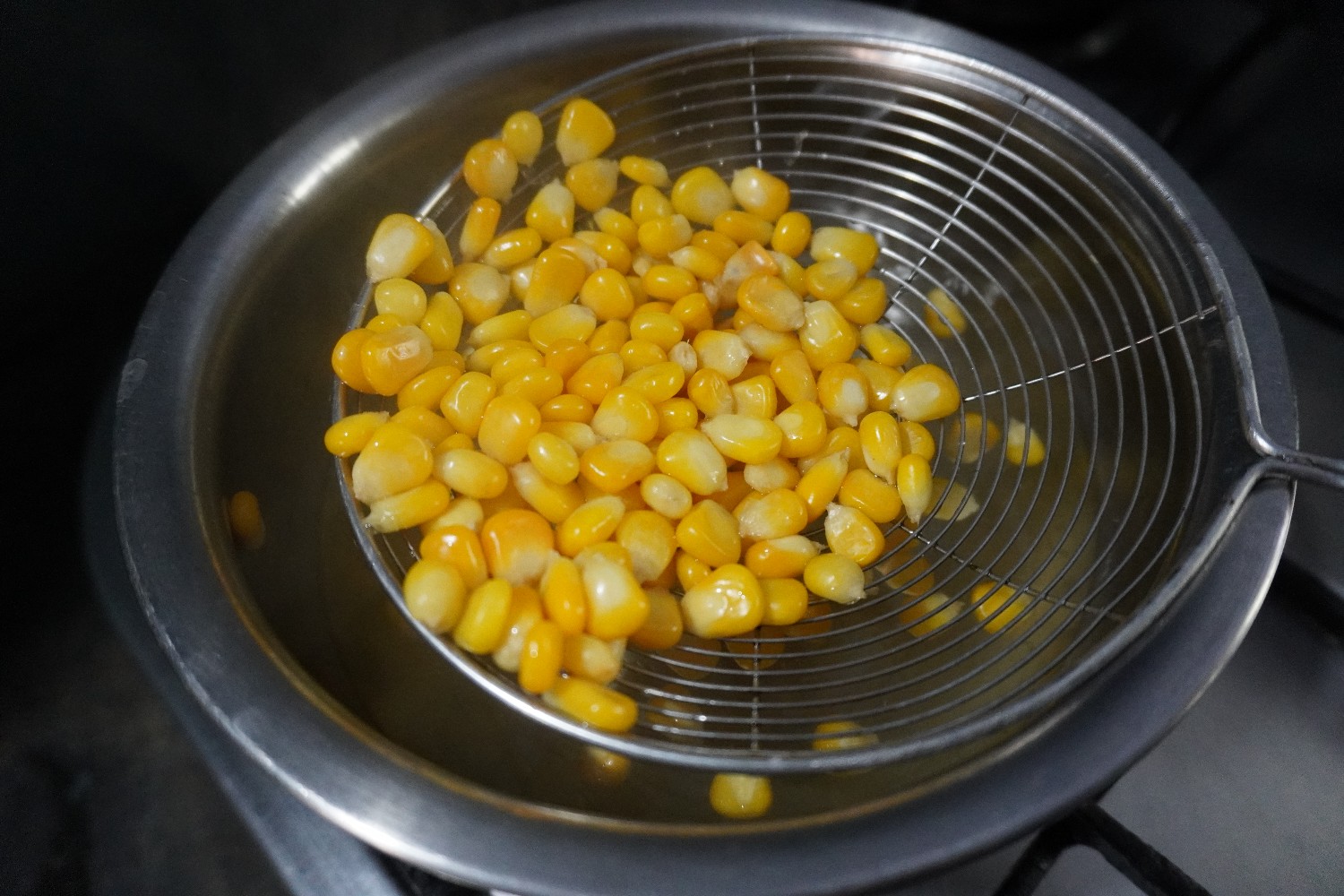 15) Once done, strain well and keep it aside for later.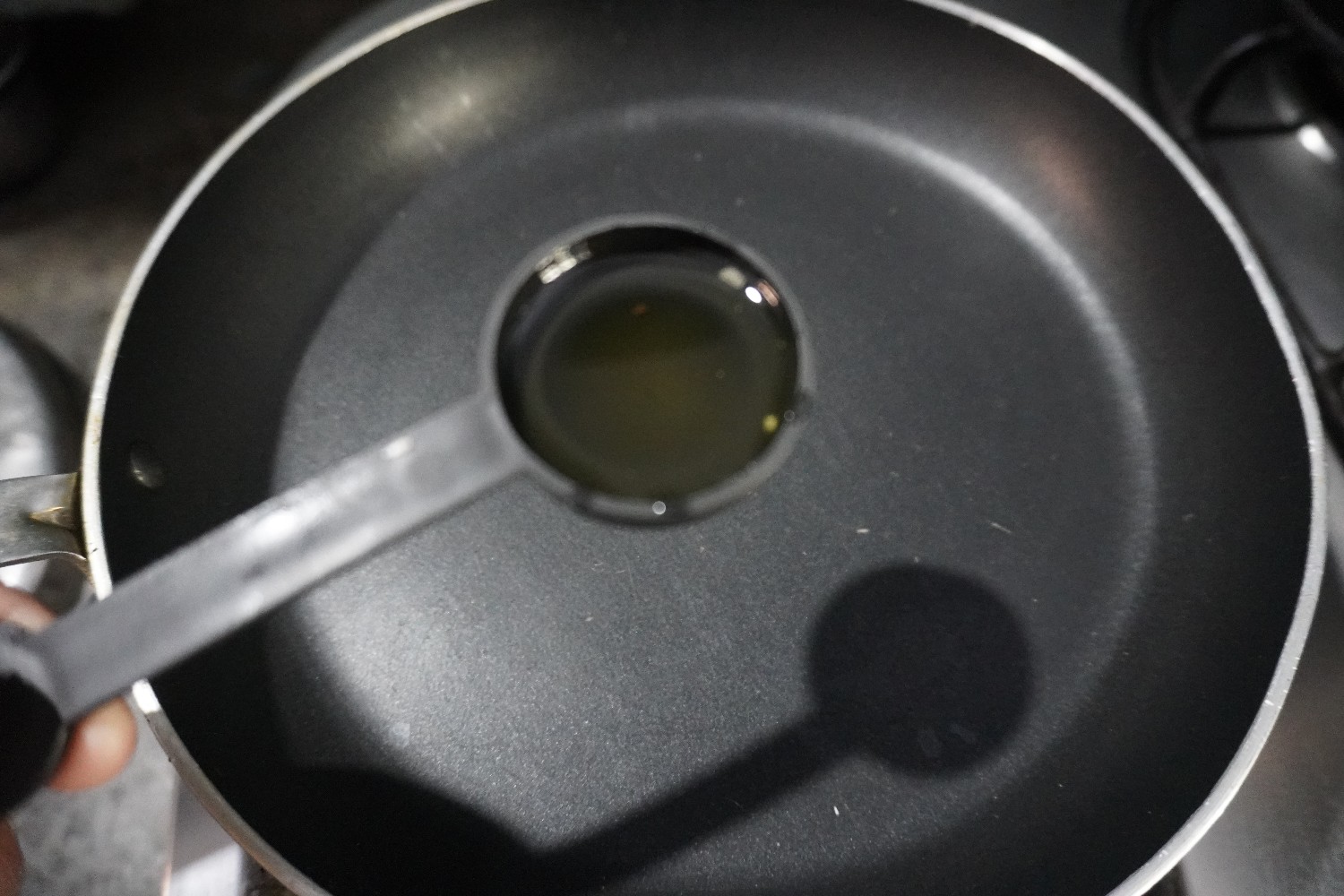 16) Now heat a pan with 2 tablespoon desi ghee.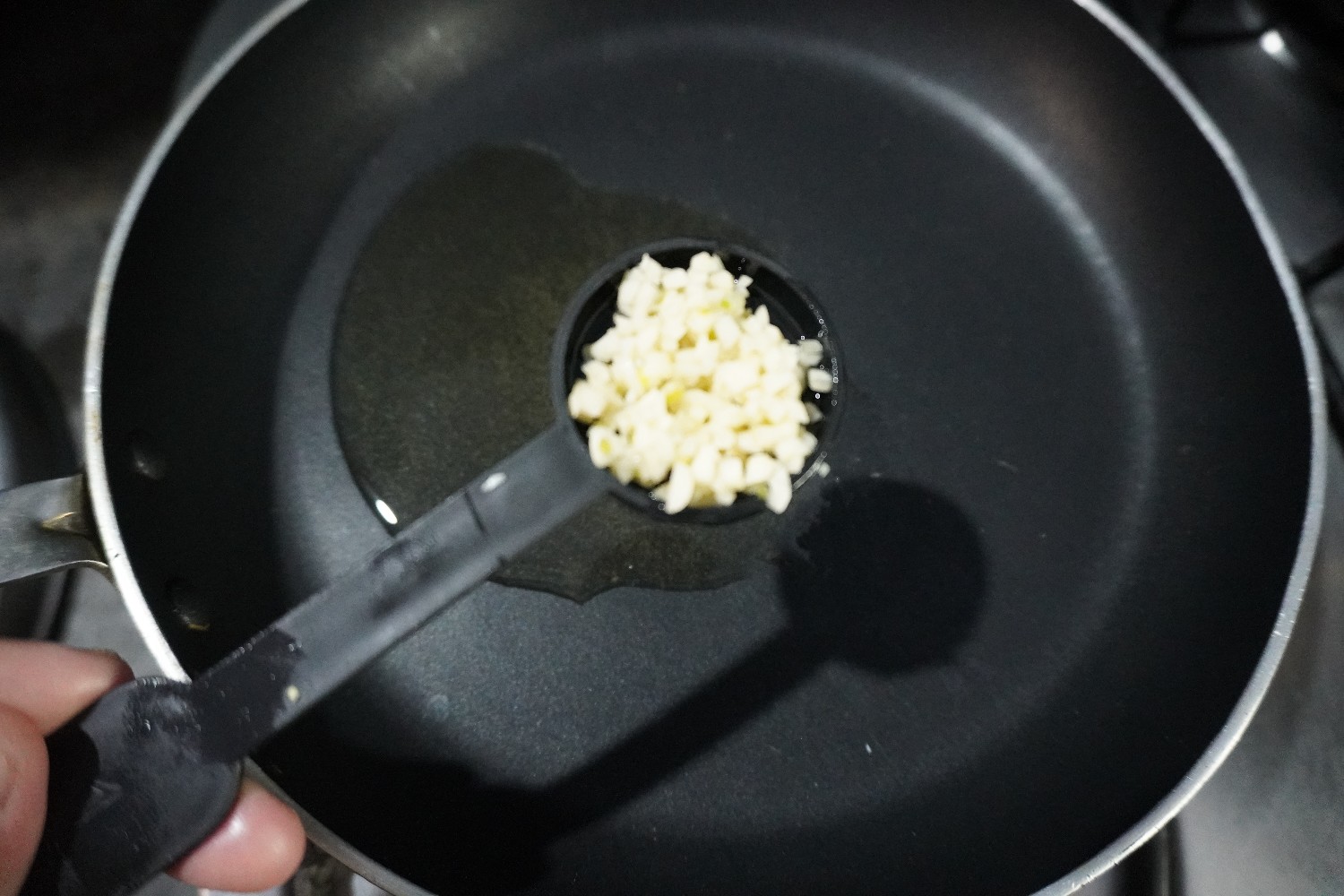 17) Add finely chopped or crushed garlic in it.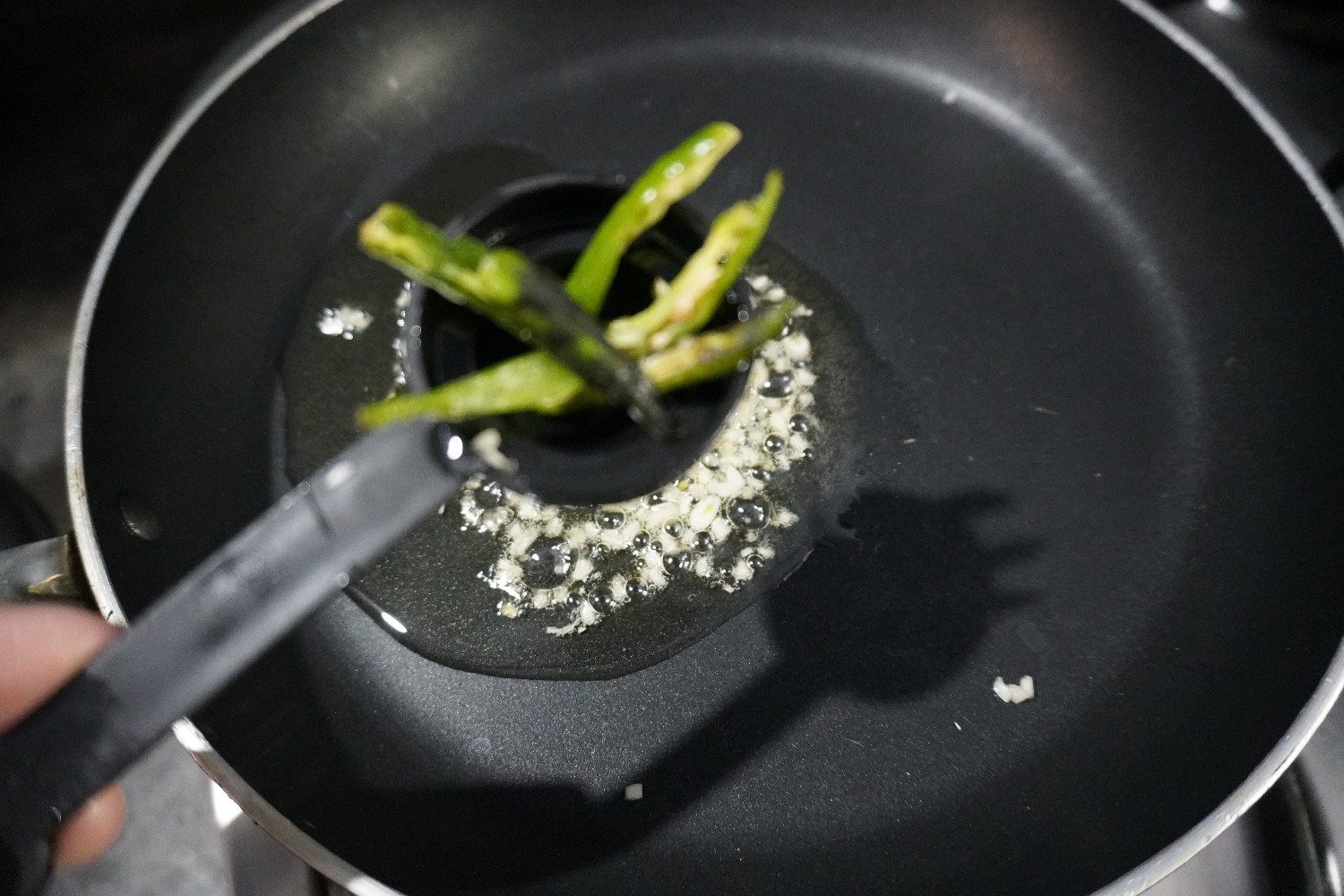 18) Add 2 slit chillies in it.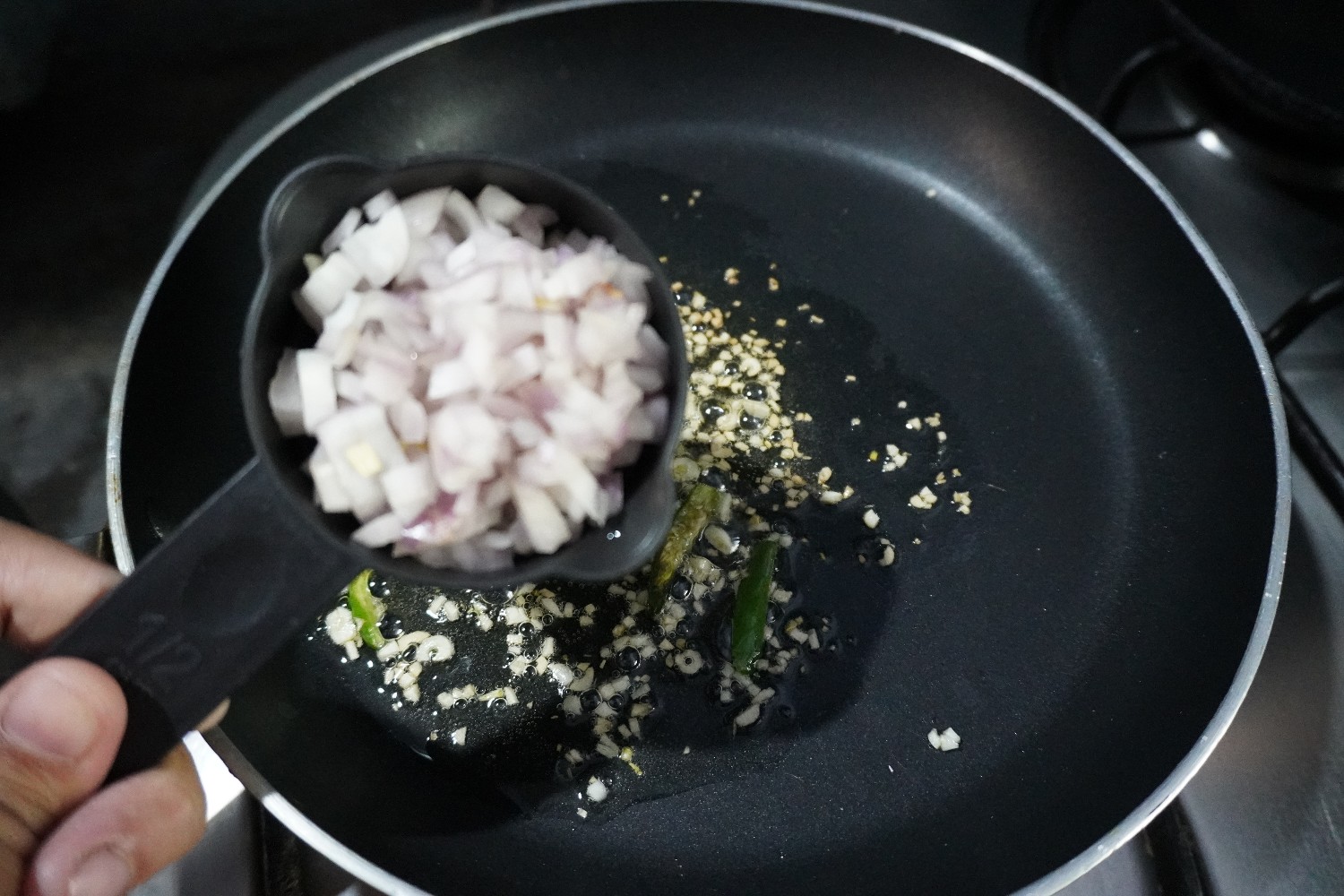 19) Once it turns golden brown and aromatic add chopped onions in it.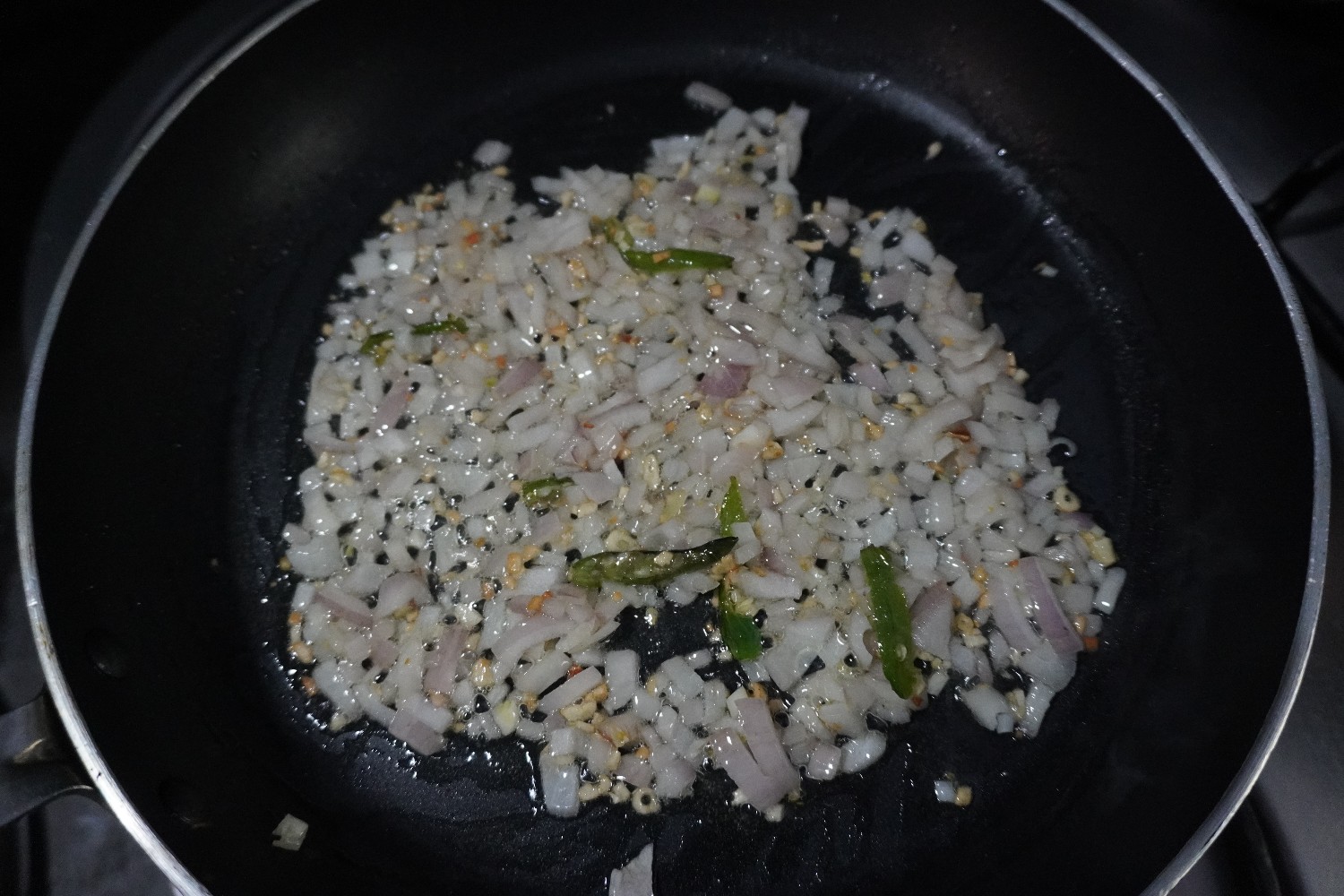 20) Saute it for 2 minutes on low flame until it turns golden brown.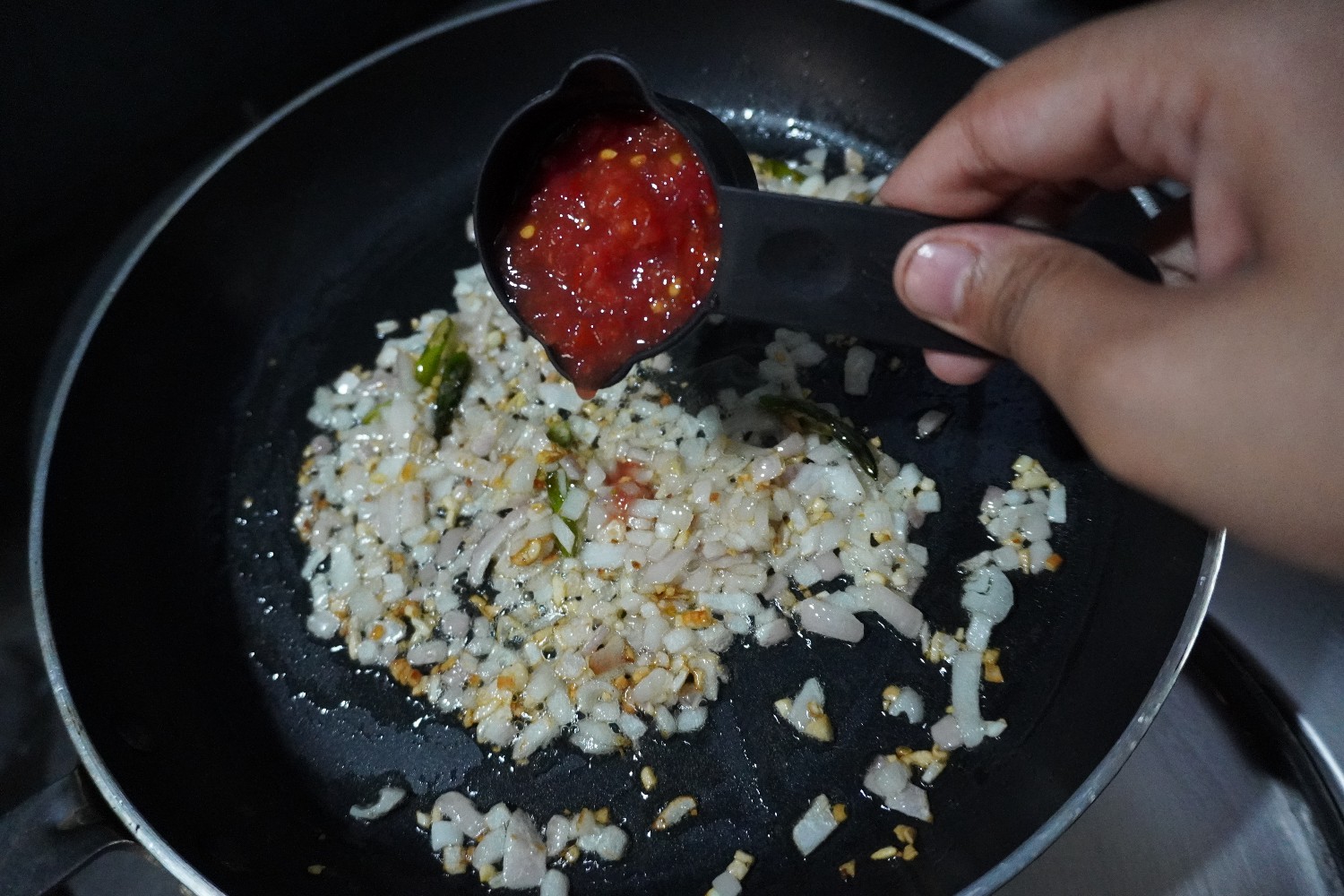 21) Once done add the crushed tomatoes in it.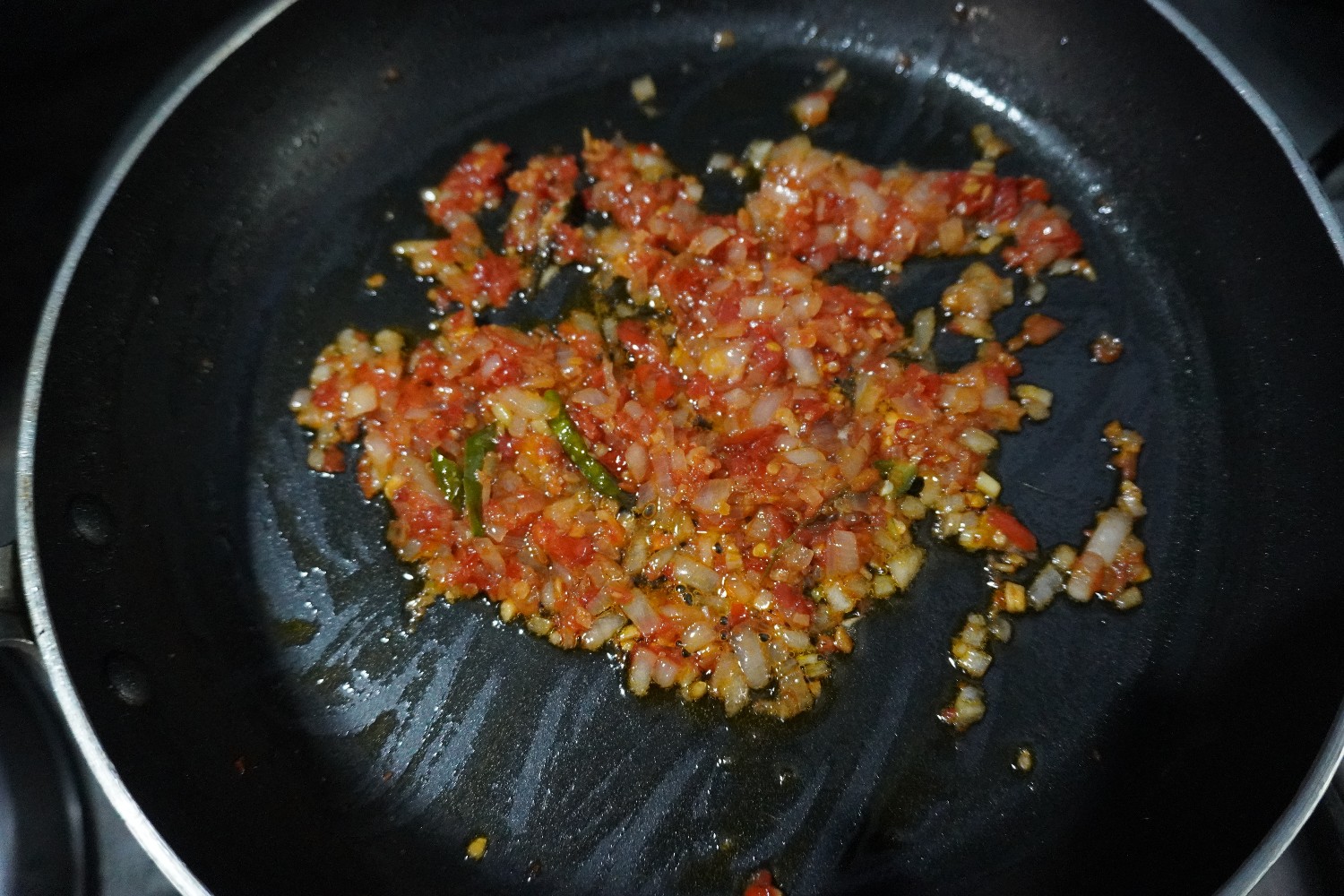 22) Saute it well for 4 to 5 minutes.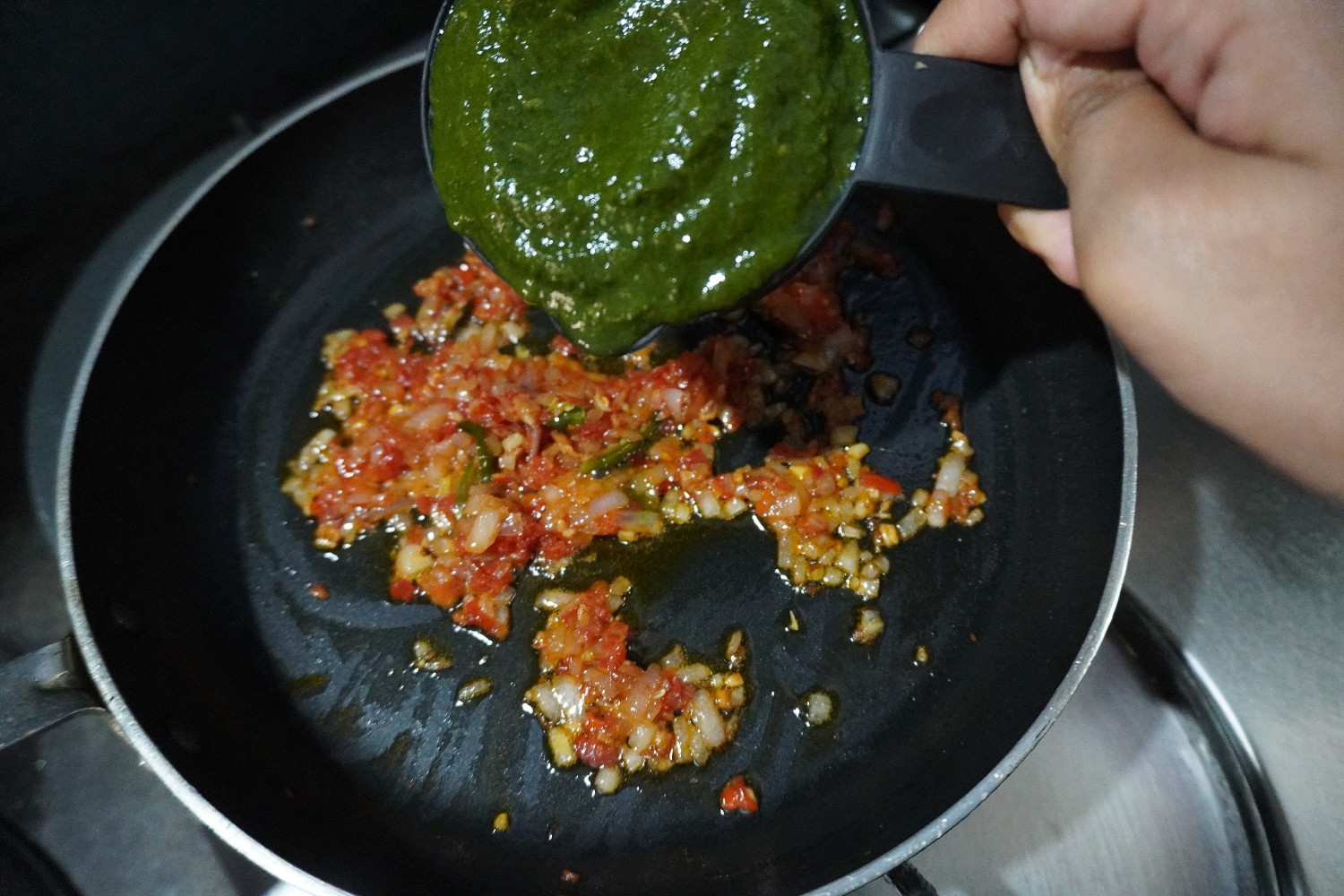 23 ) Once the oil releases, add the spinach puree in it.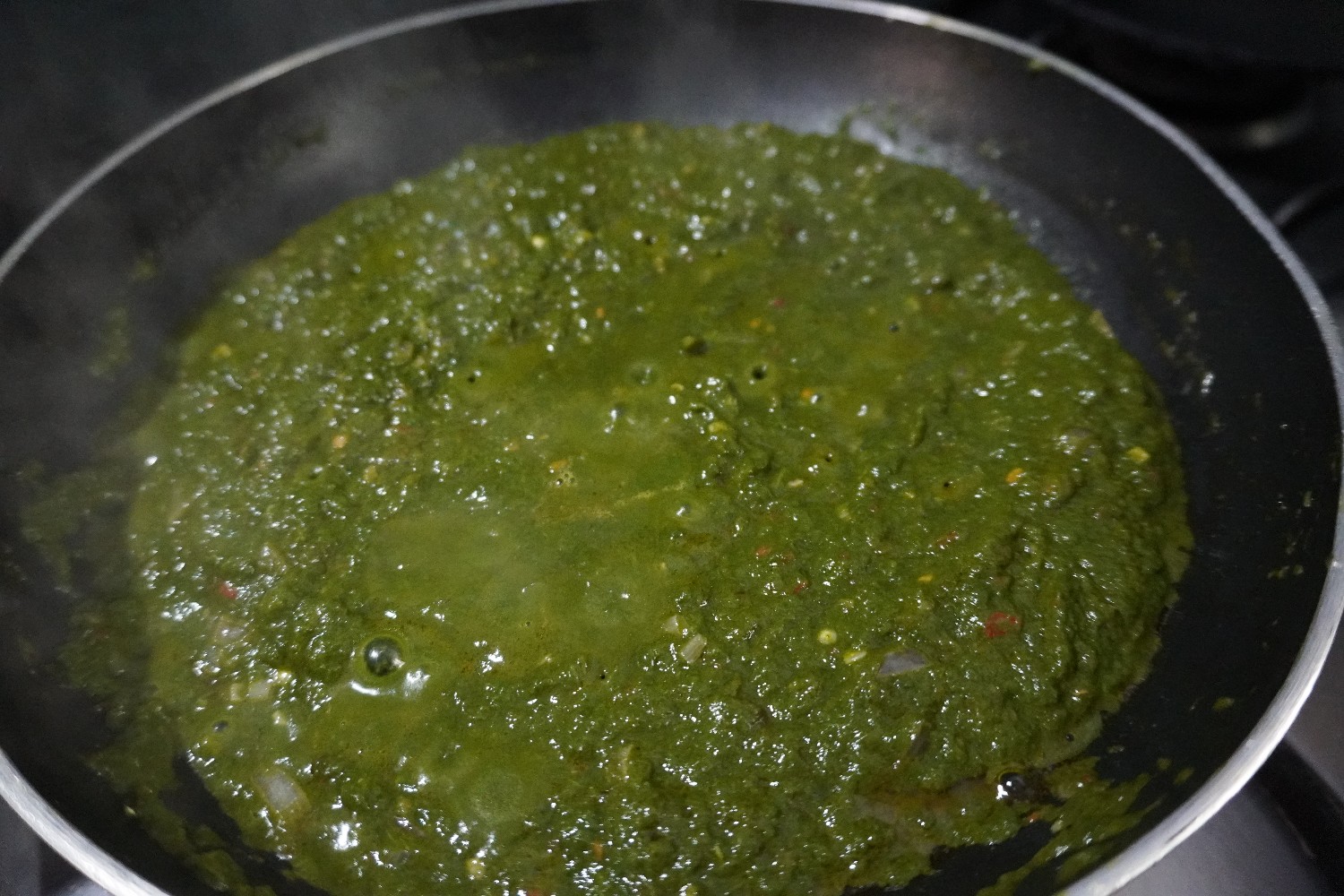 24) Mix them well properly.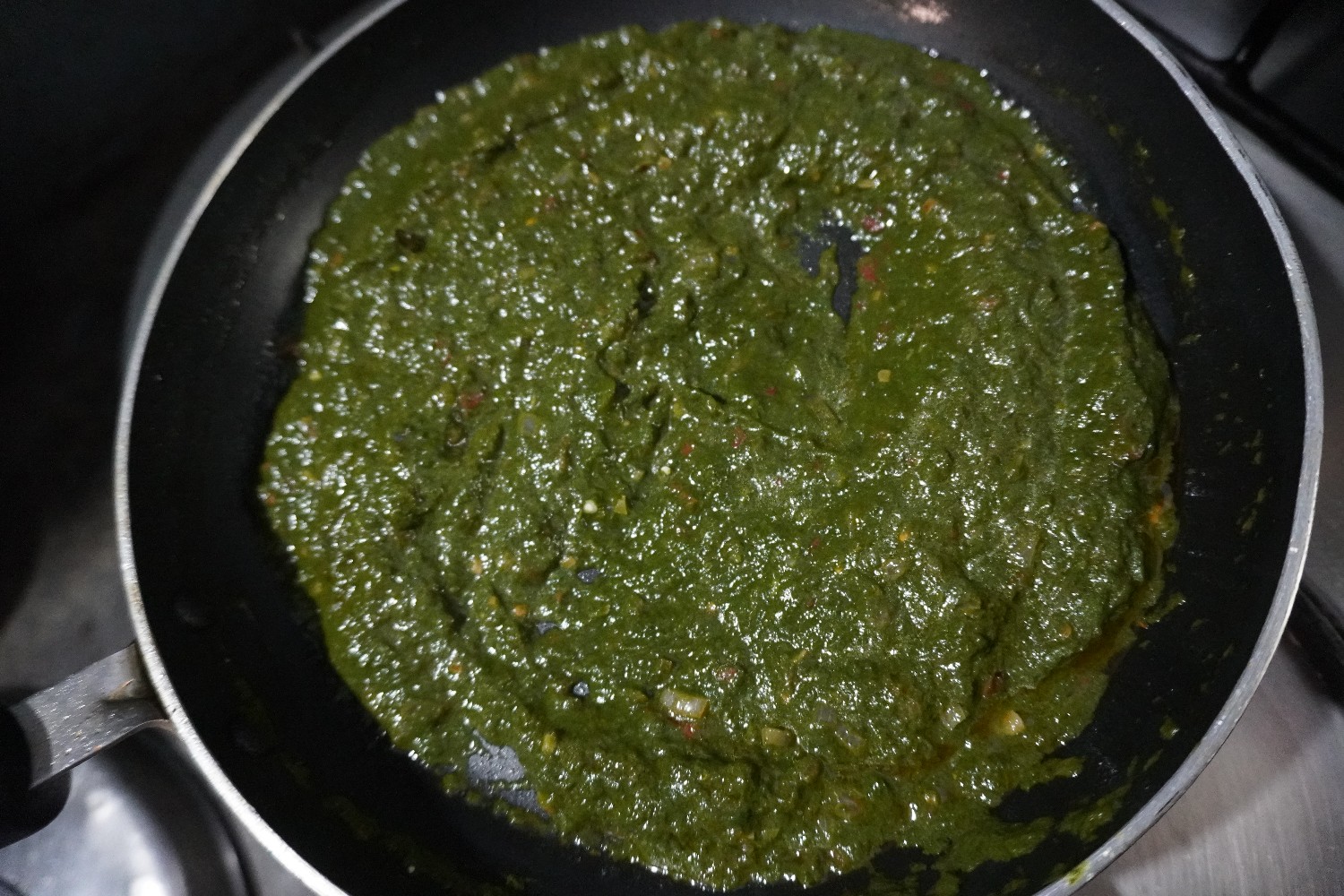 25) Once it starts bubbling, turn the flame to low.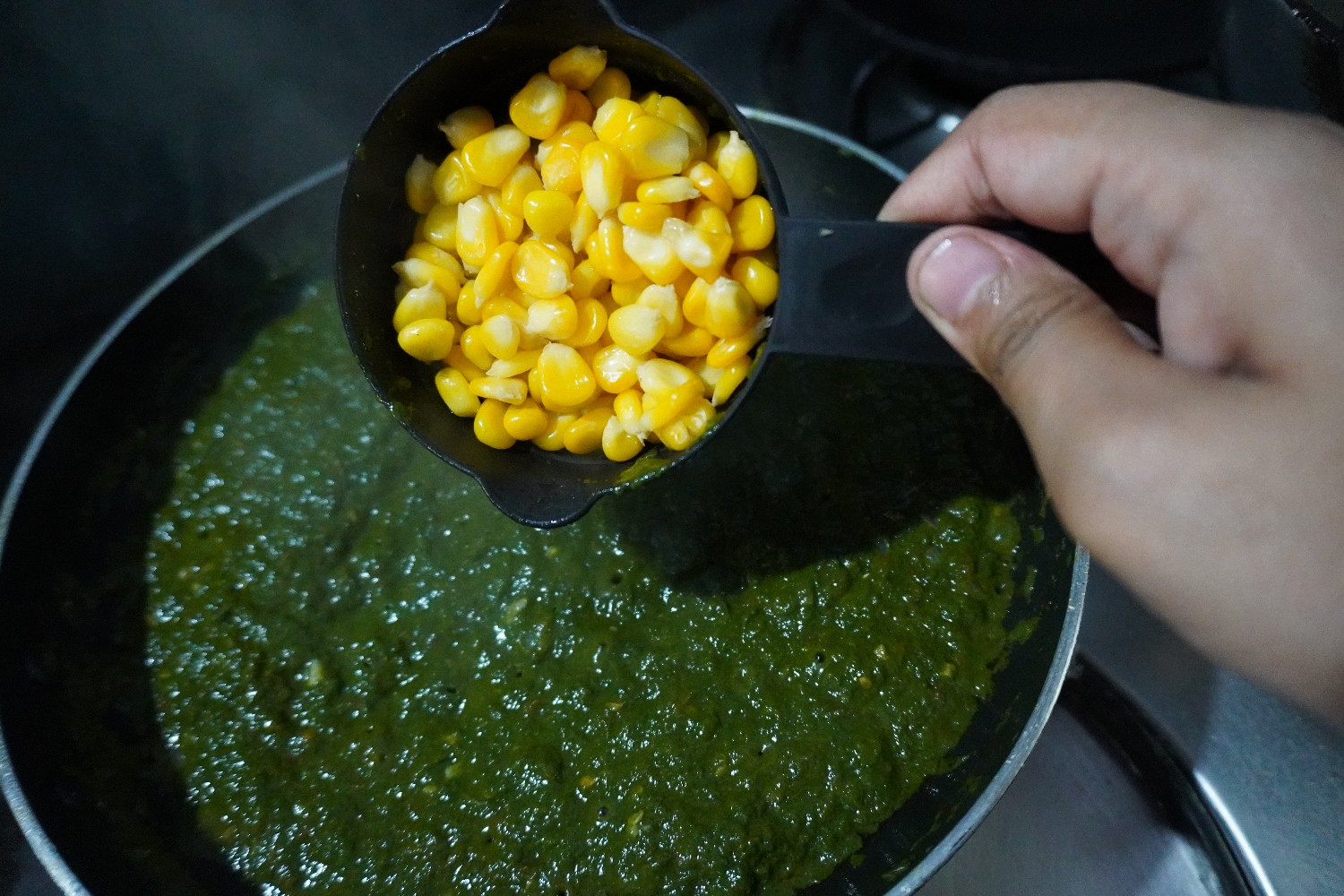 26) Now add a cup of boiled corn in it.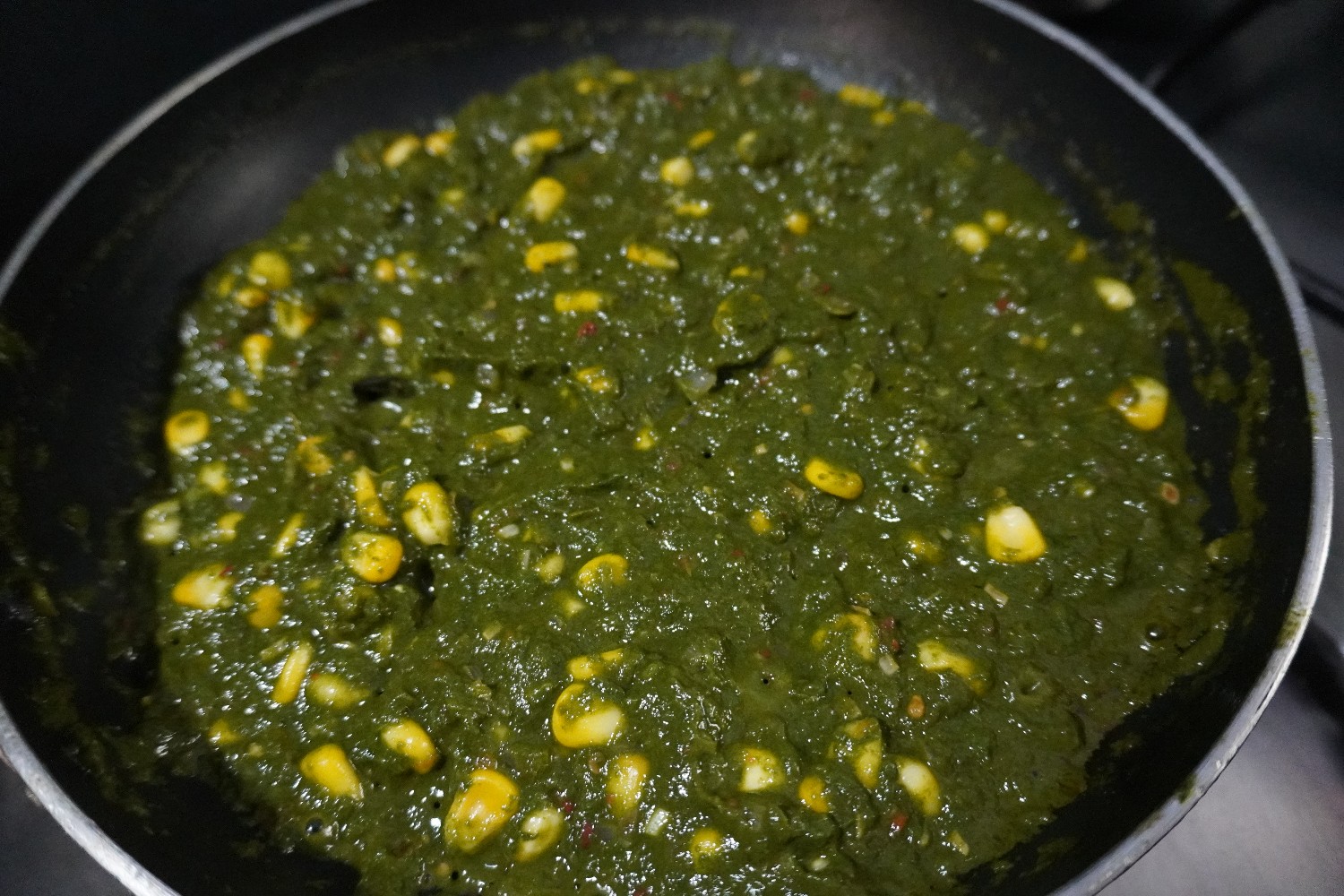 27) Stir them well until properly mixed.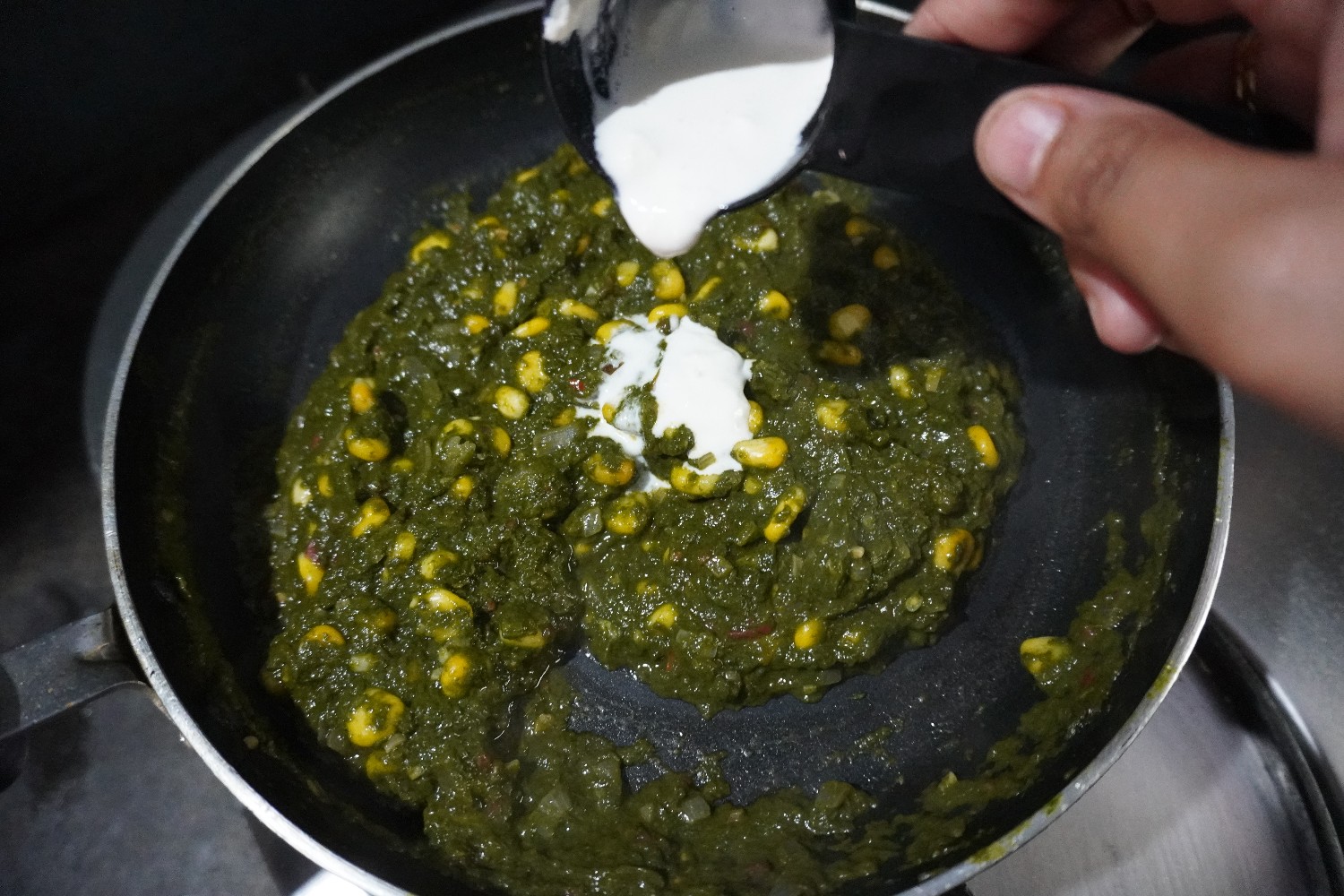 28) Now add 3 to 4 tablespoon of fresh cream in it.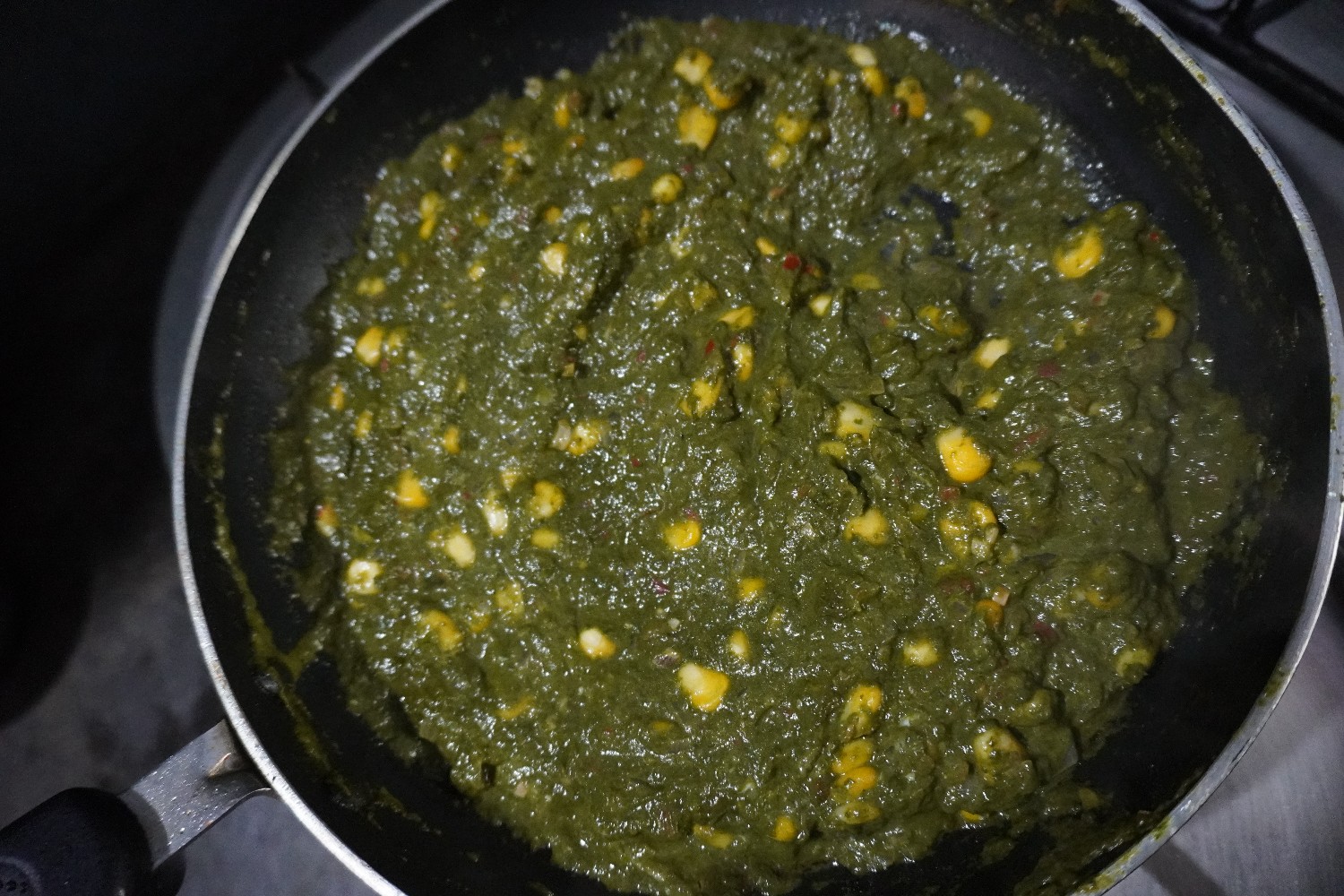 29) Stir and mix them well.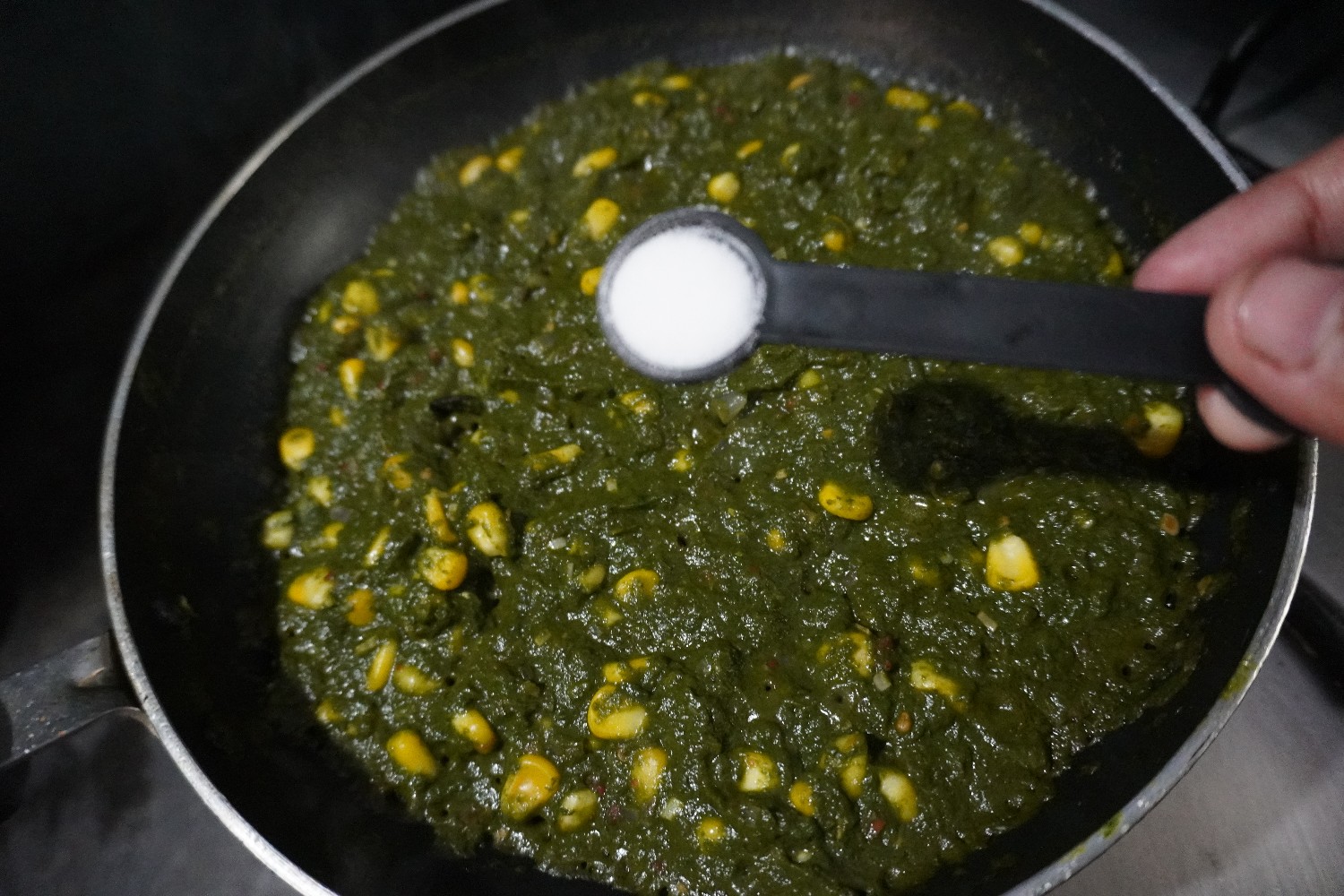 30) Lastly add salt and cook it for 2 to 3 minutes on low flame.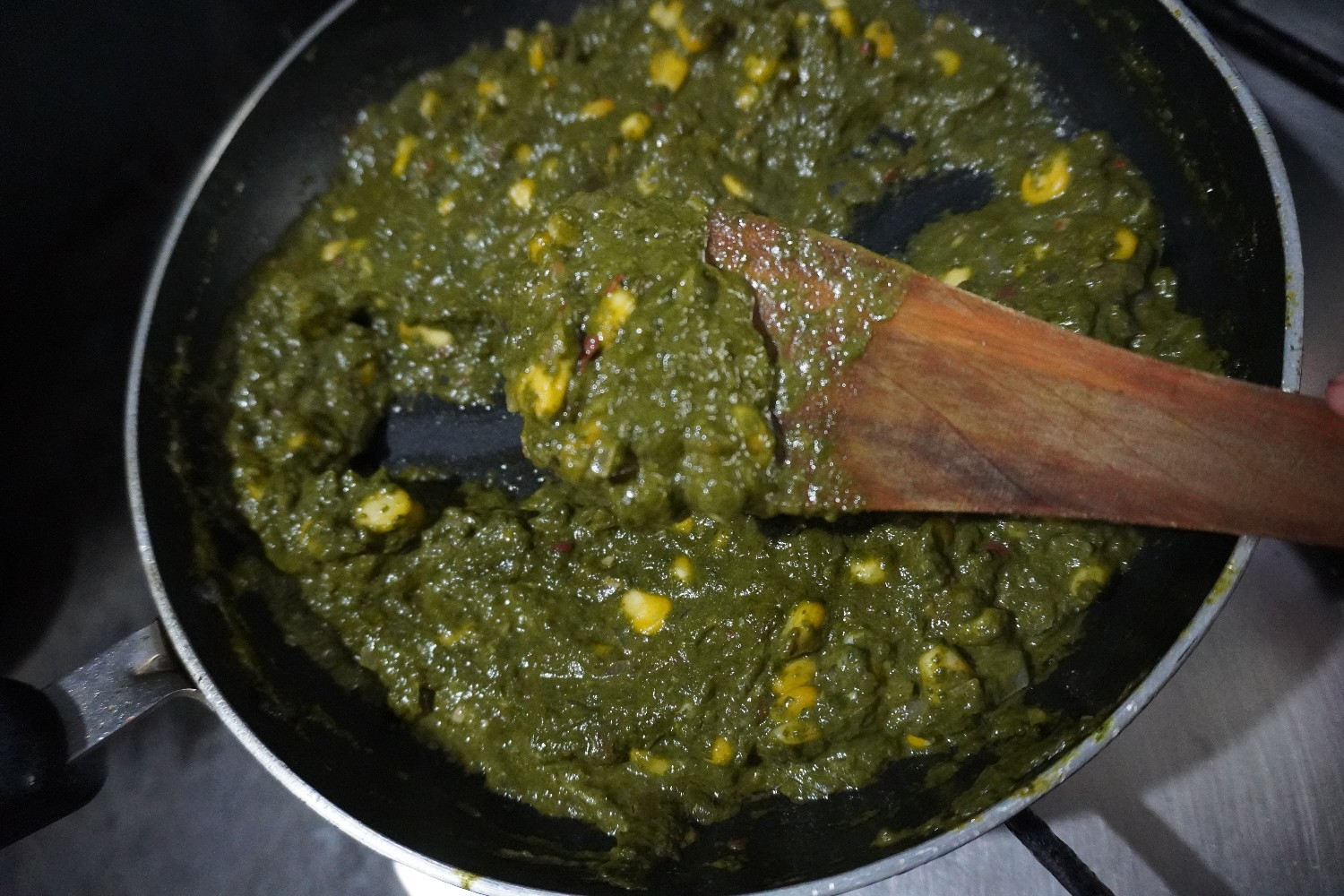 31) Turn off the flame and enjoy. Your yummy corn pakak is ready to be served.