Aam ki launji is a sweet and spicy mango chutney which belongs to the Indian cuisine. This yummy recipe is from Rajasthan and is famous throughout the Country. This launji is made with raw mangoes and jaggery and tastes best with parathas. Launji is my all time favorite recipe and is a must try for all the viewers out there. Every state has its own version of launji, some states use jaggery whereas others use sugar on the other hand some states use a lot of spices whereas others simply use salt and chilli powder. This launji recipe was taught to me by my nani maa who is a pro at cooking punjabi Or North Indian cuisine. So basically it is a punjabi version of launji.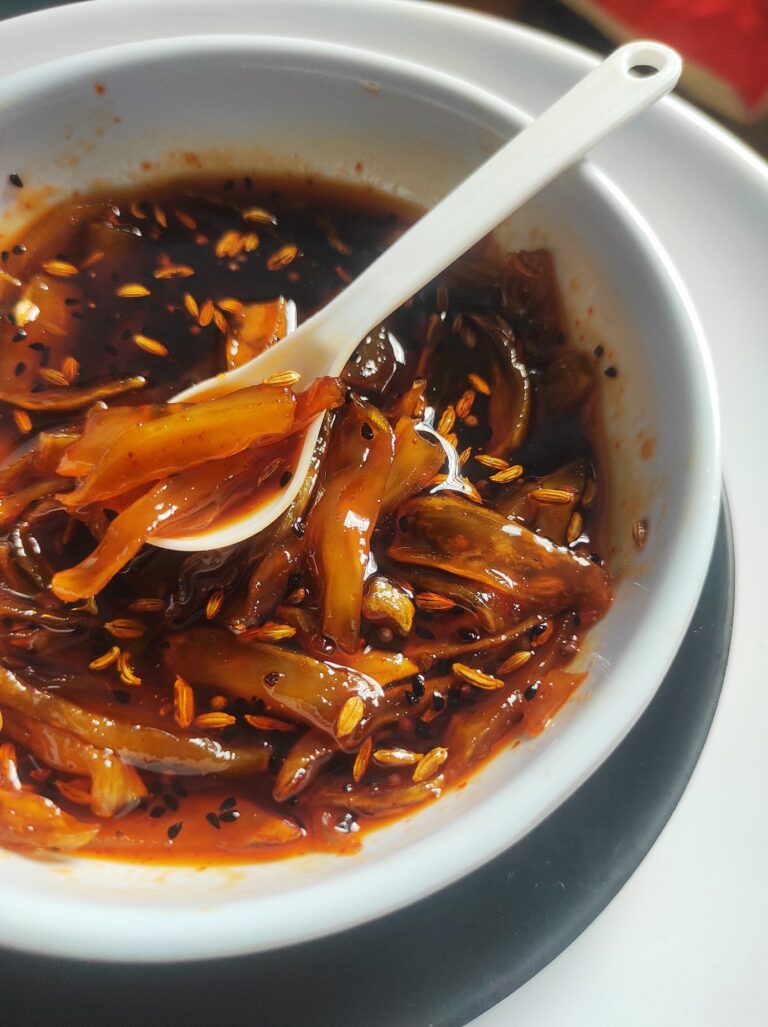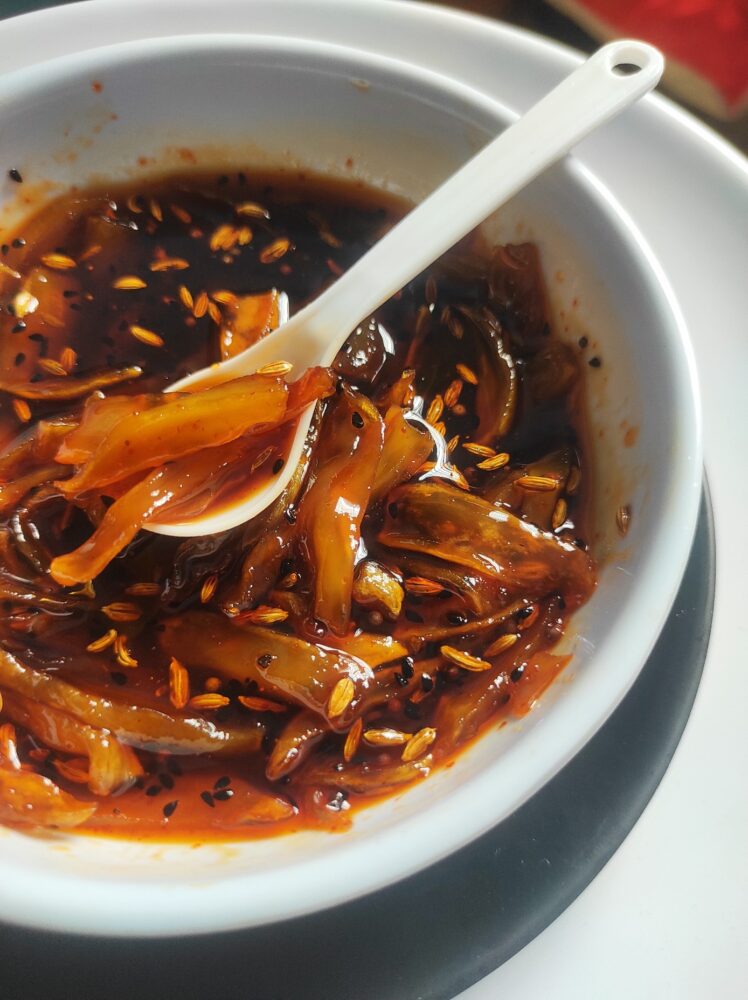 Introduction
This recipe is made by slicing raw mangoes into thin slices and cooking it along with jaggery on a medium high flame. Salt and red chilli powder are added to enhance the flavours. The launji is seasoned with nigella seeds and fennel seeds. Launji is very digestive and tastes super delicious.So go ahead and give this recipe a try and don't forget to share your comments and reviews in the comments section below.
Ingredients
Raw mangoes- 250 grams(1 cup)
Jaggery – 150 grams
Red chilli powder- 1 teaspoon
Salt – 1 teaspoon
Water – 1/4 cup
Fennel seeds- 1/2 tablespoon
Nigella seed(kalaunji)-1/2 tablespoon
Step by step recipe with images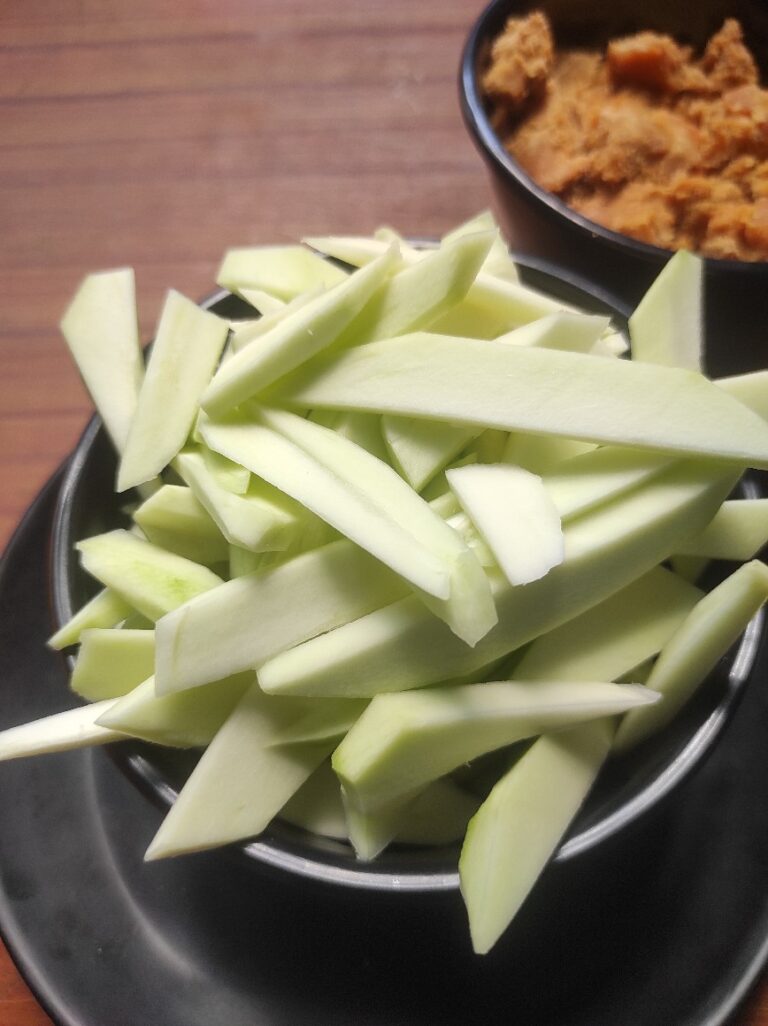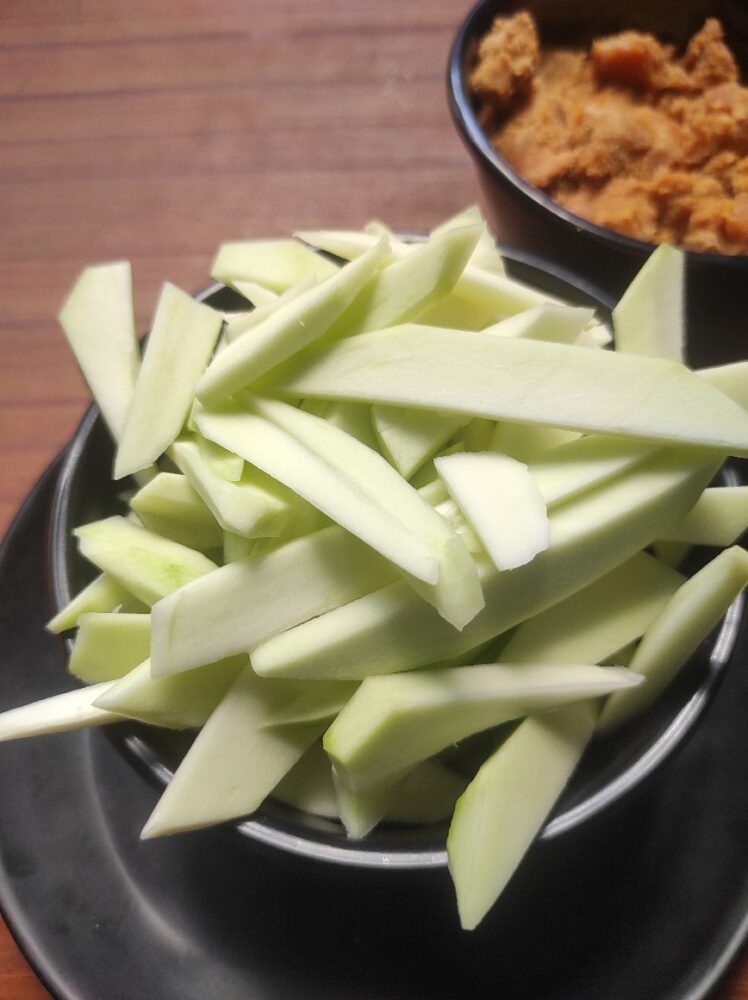 1)Firstly slice 2 raw mangoes evenly.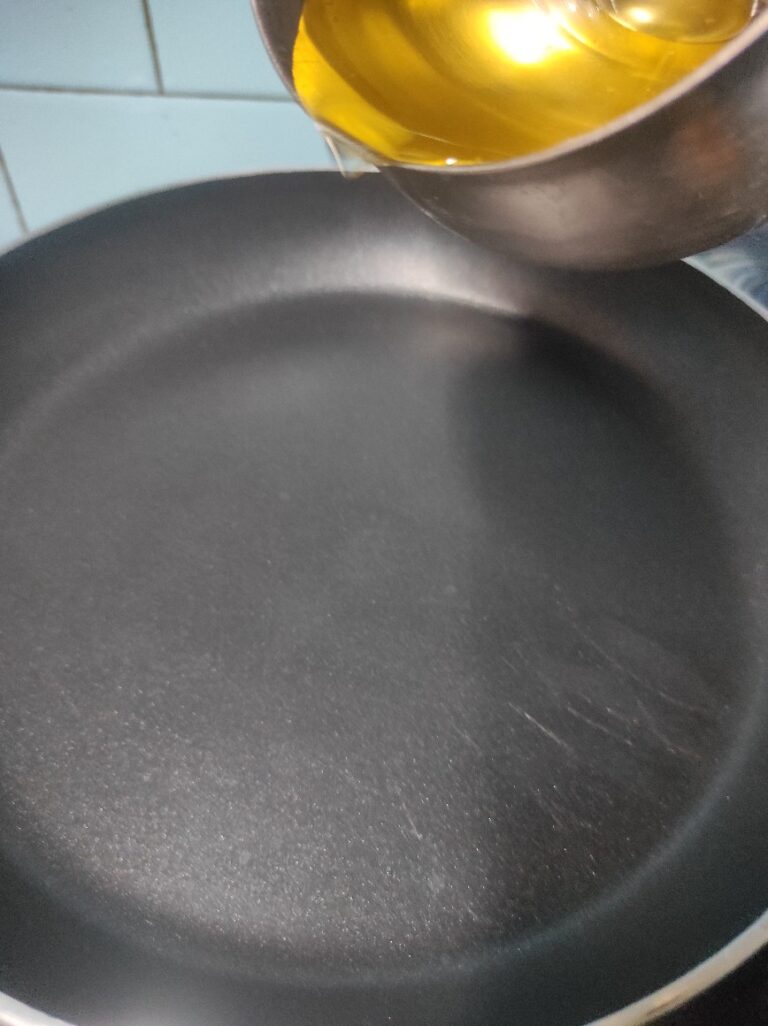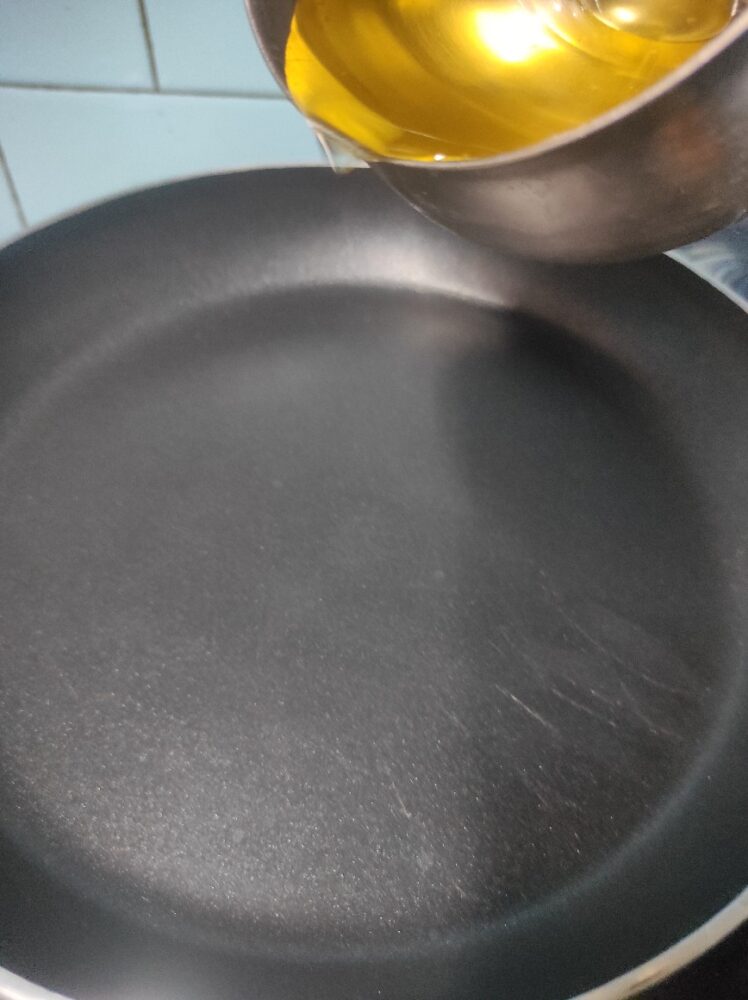 2) Firstly heat a pan with 2 tablespoon of oil in it.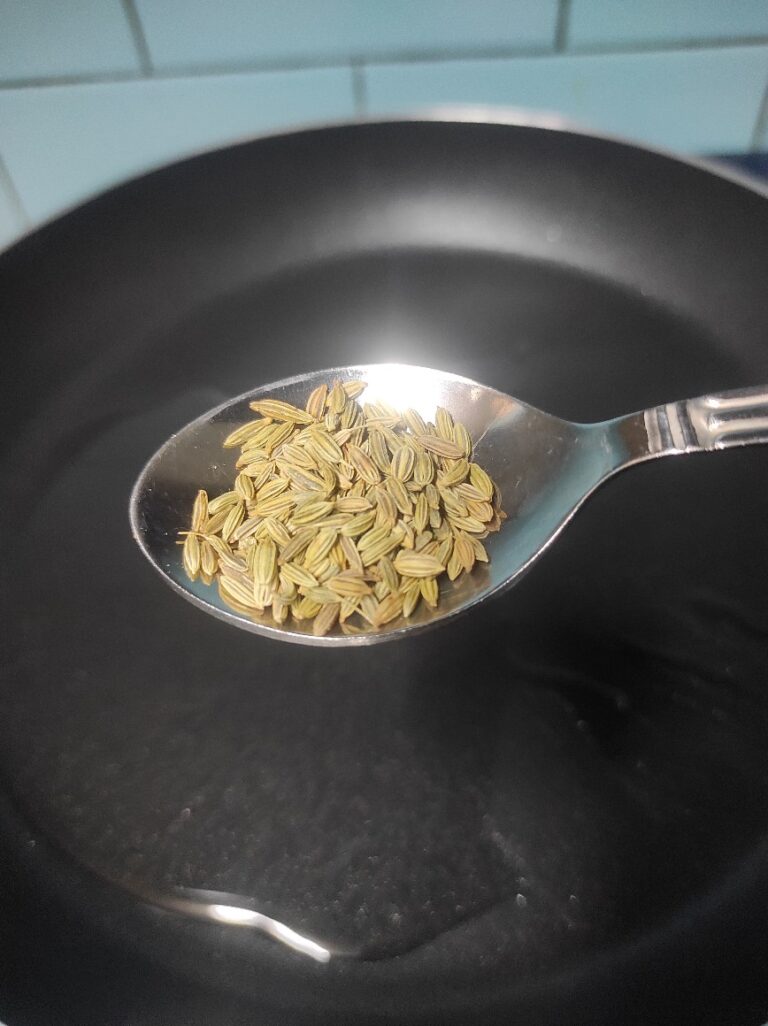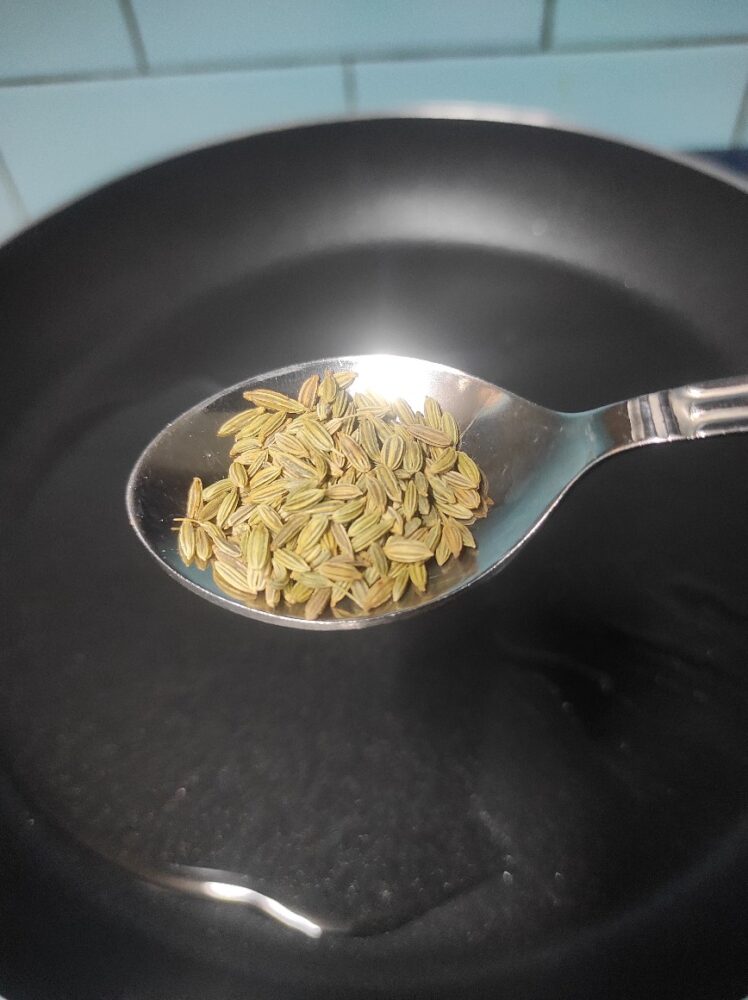 3) Add 1/2 tablespoon of fennel seeds in it.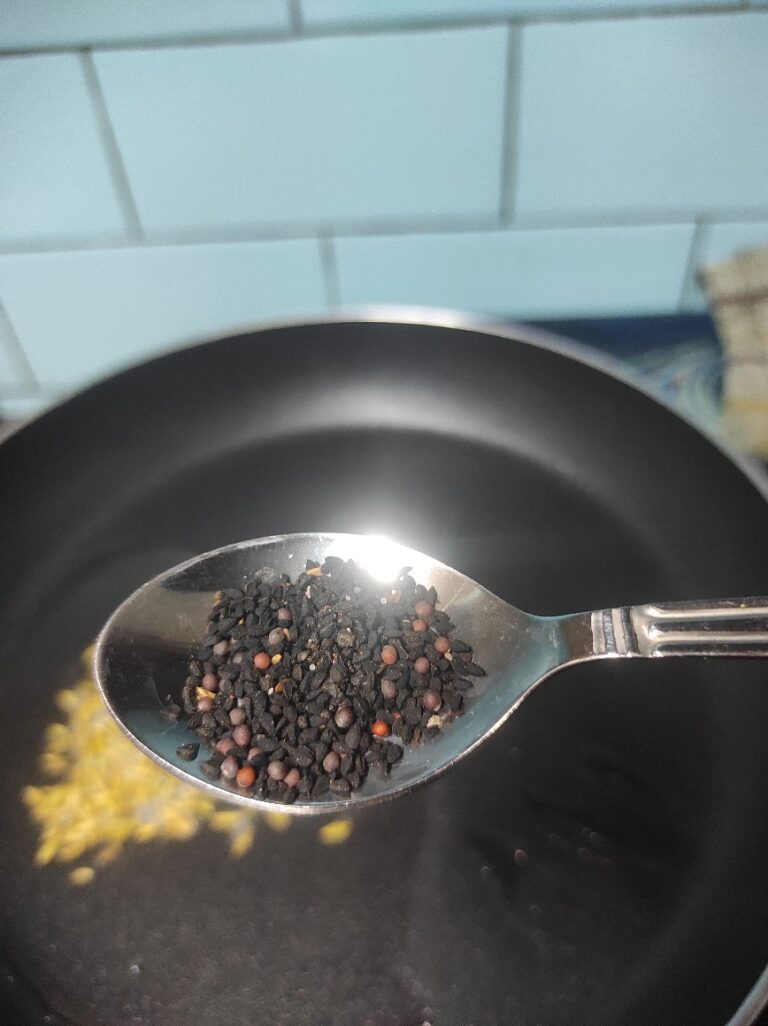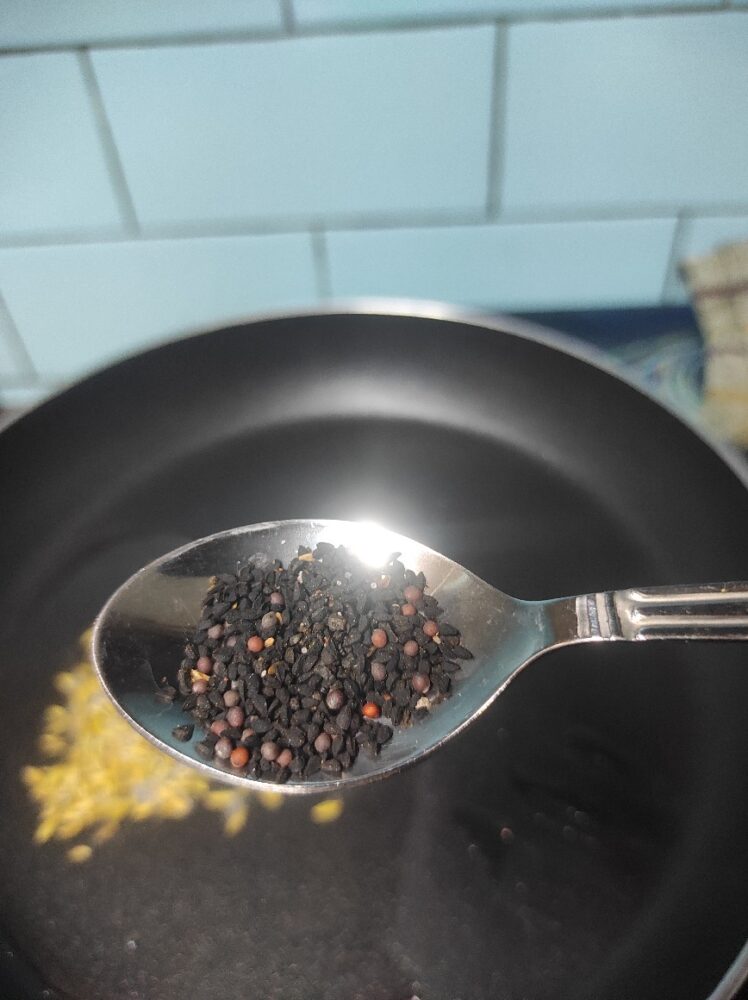 4) Add 1/2 tablespoon of kalaunji (Nigella seeds) in it.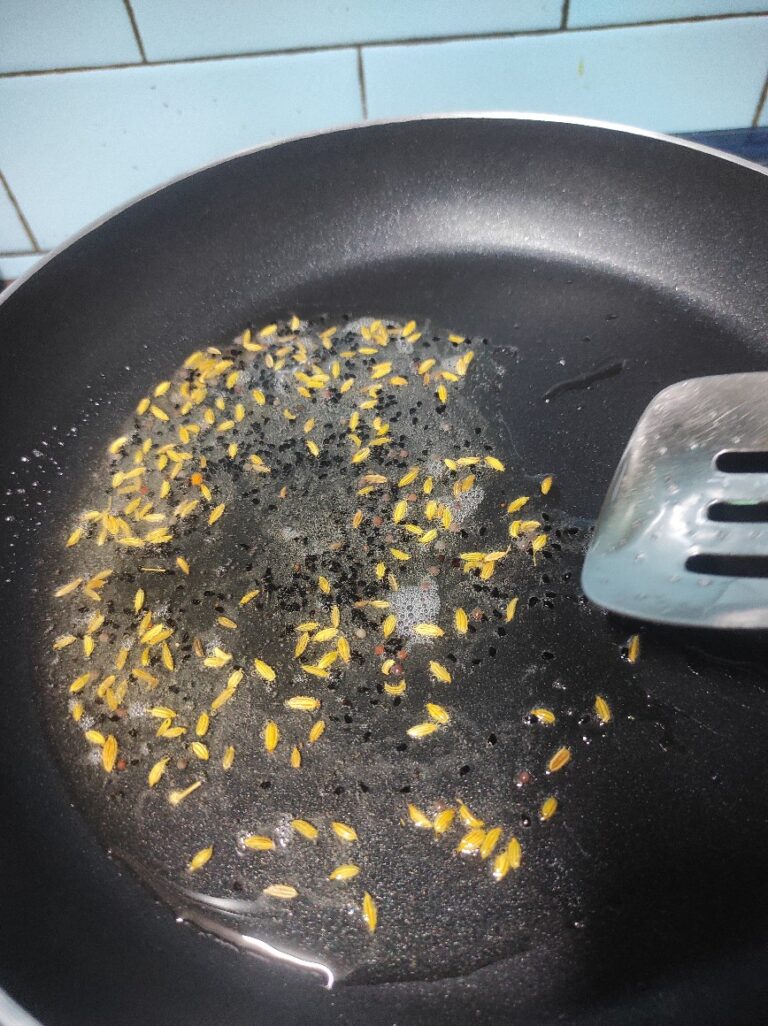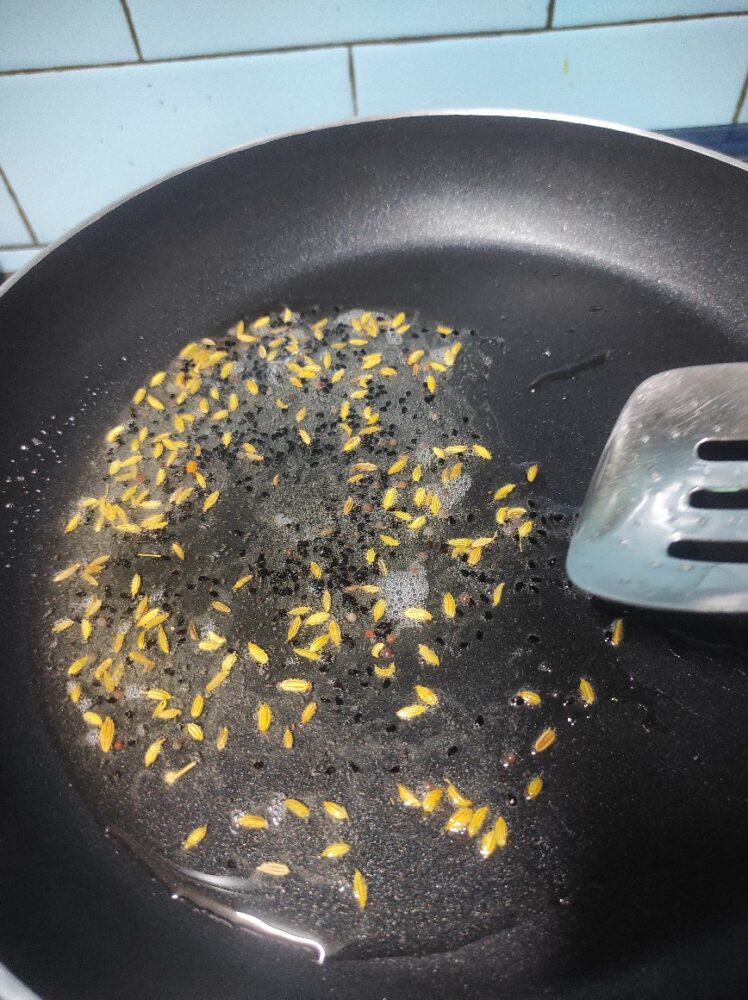 5) Let it splutter it for a minute.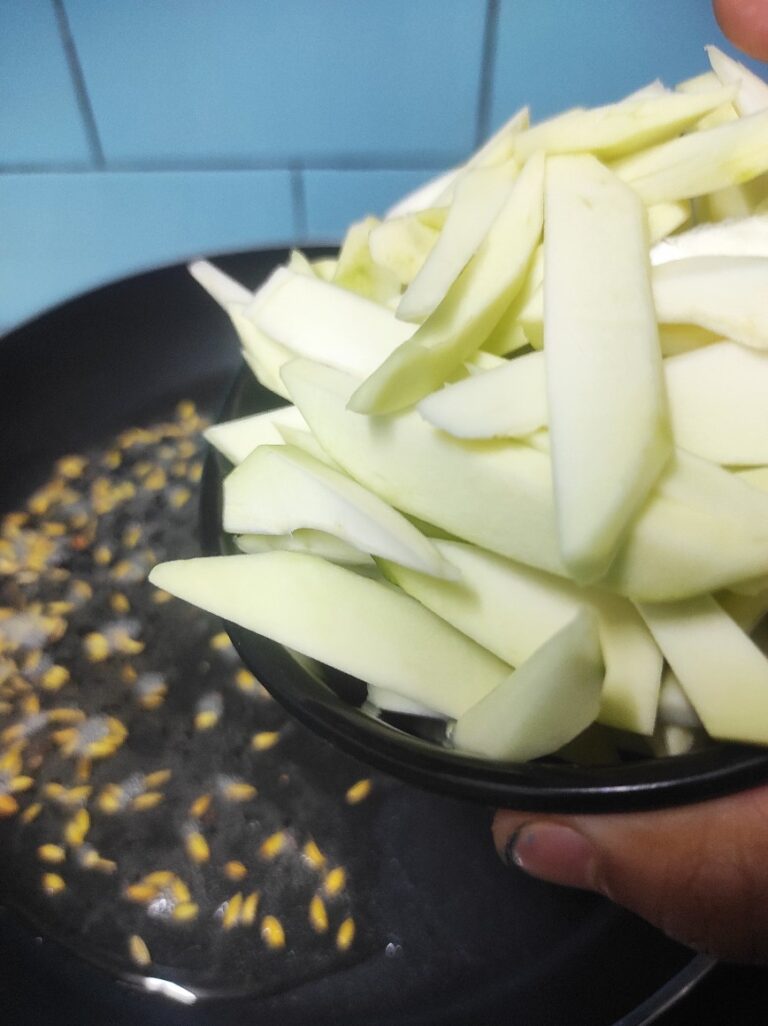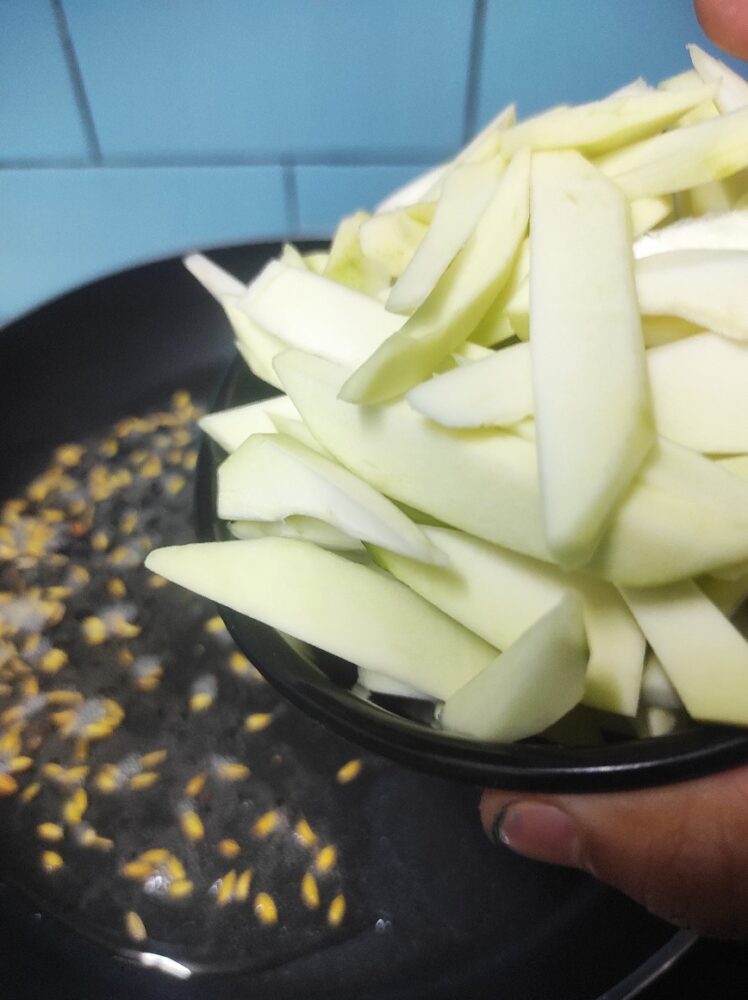 6) Now add the sliced mango slices in it.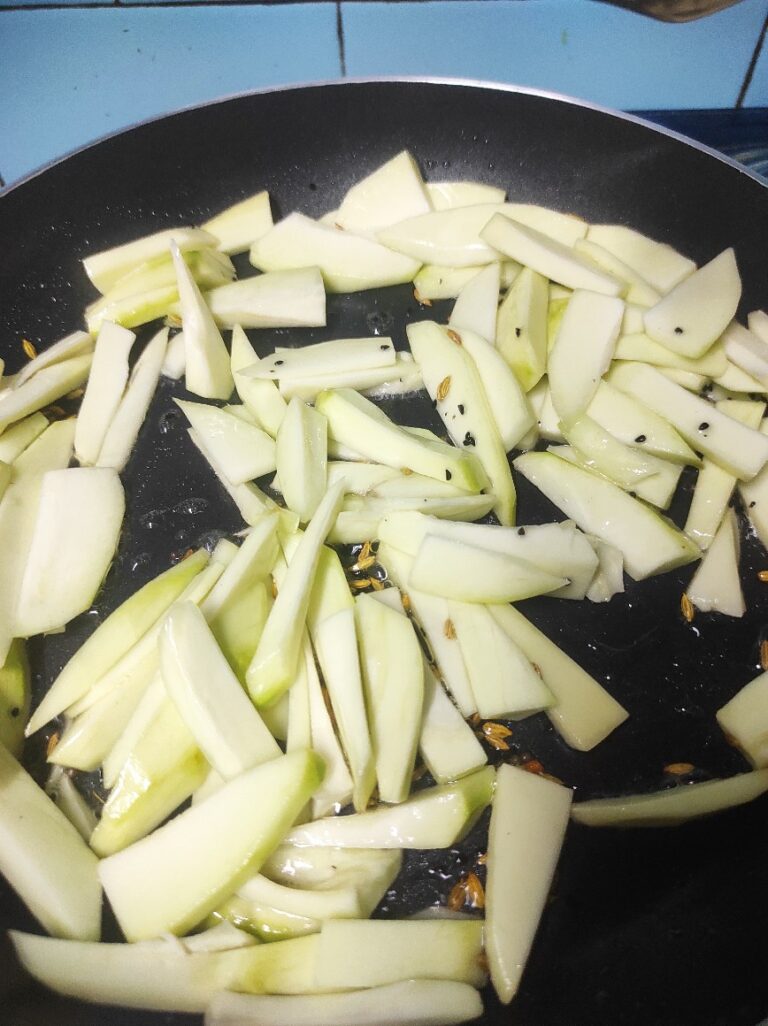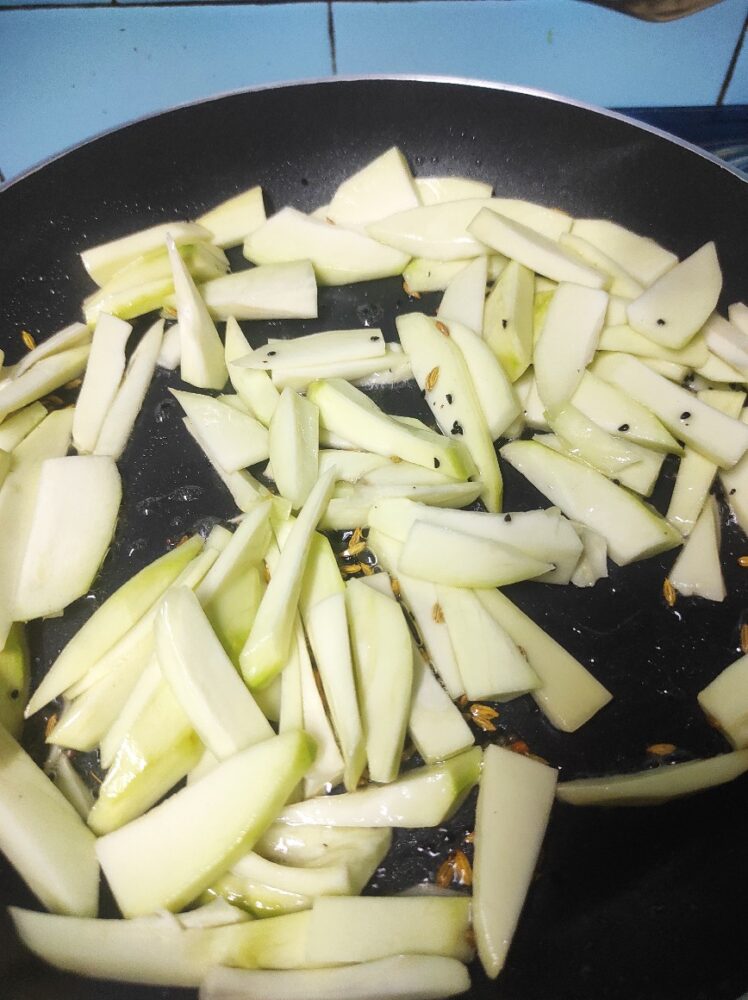 7) Stir it well for 2 to 3 minutes.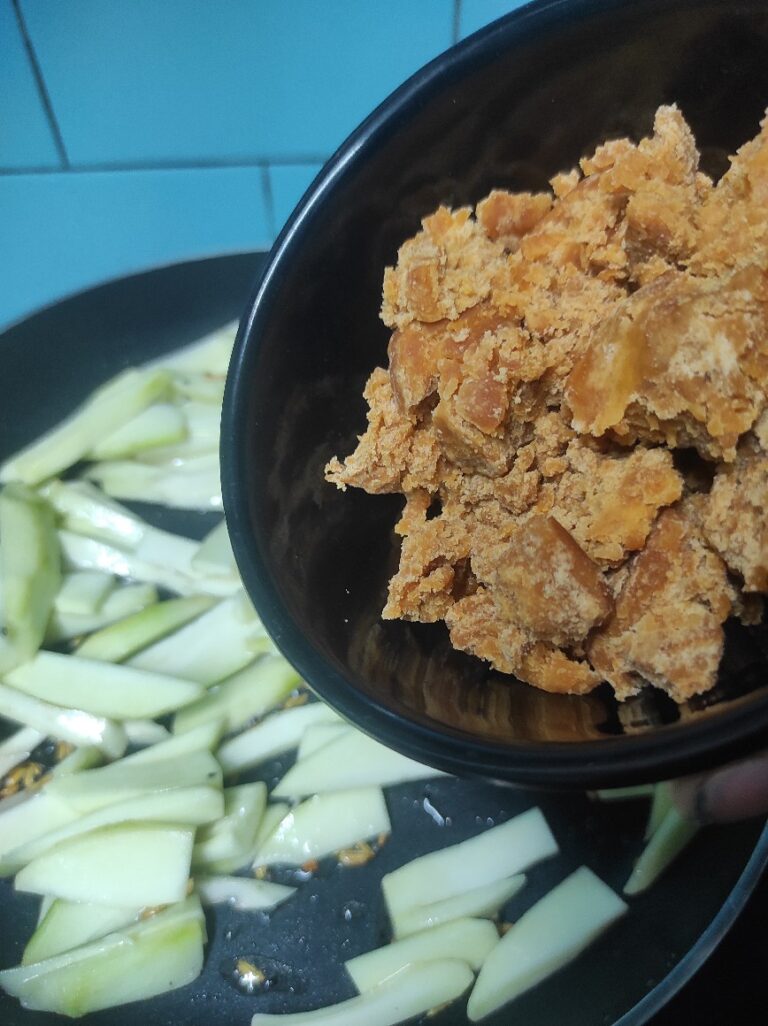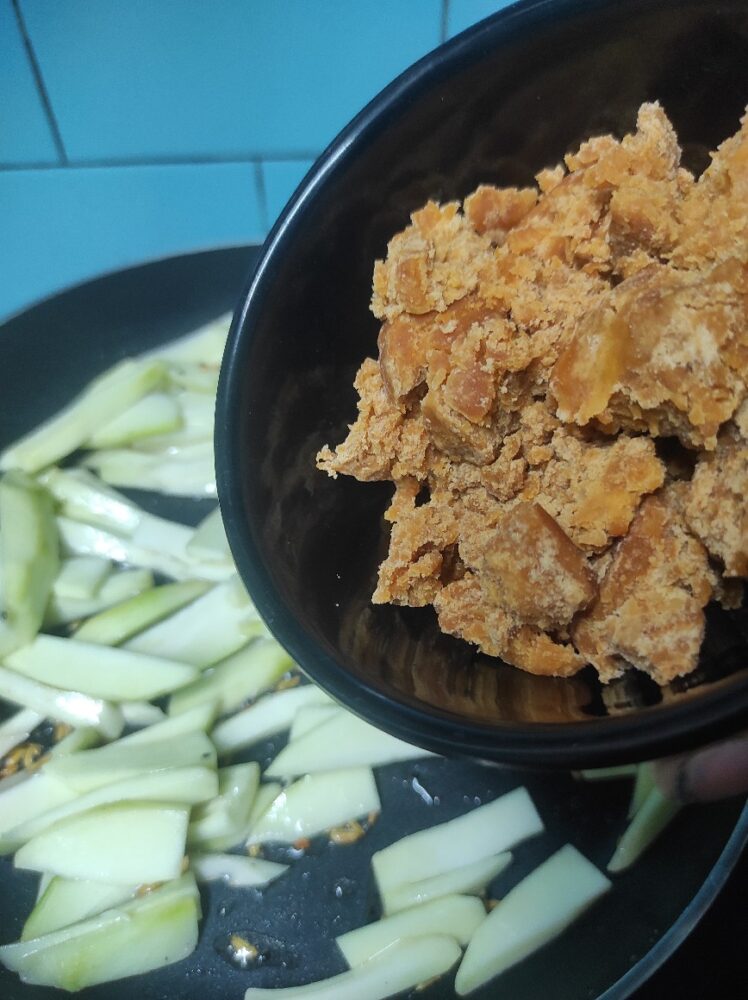 8) Now add roughly crushed jaggery in it.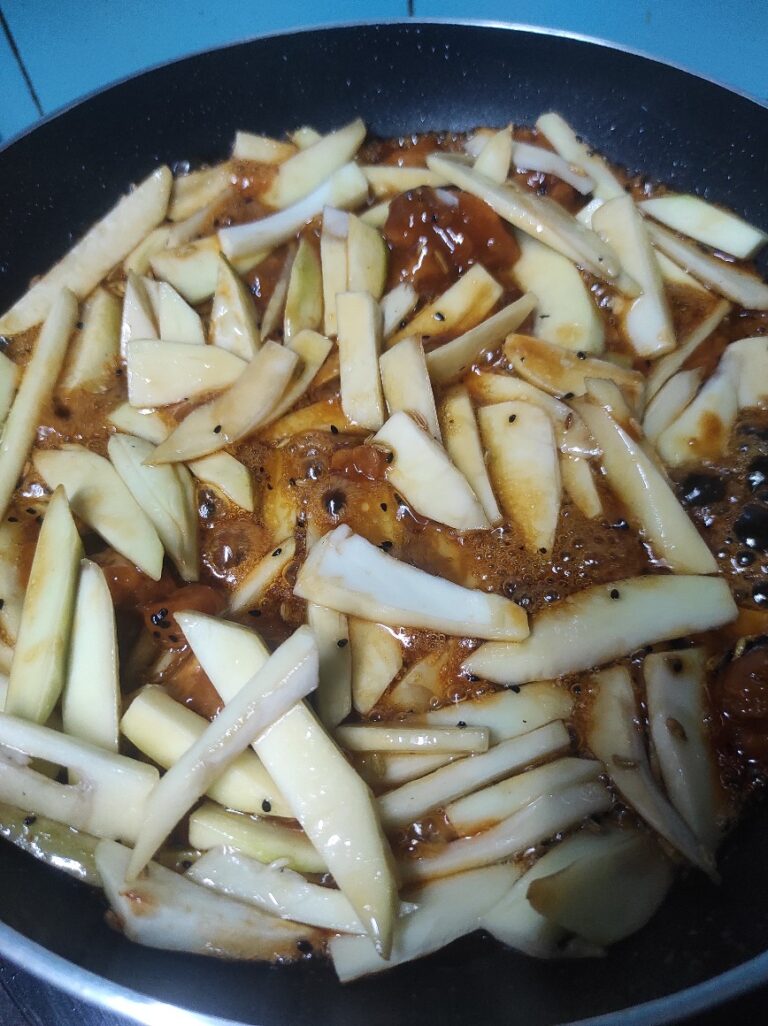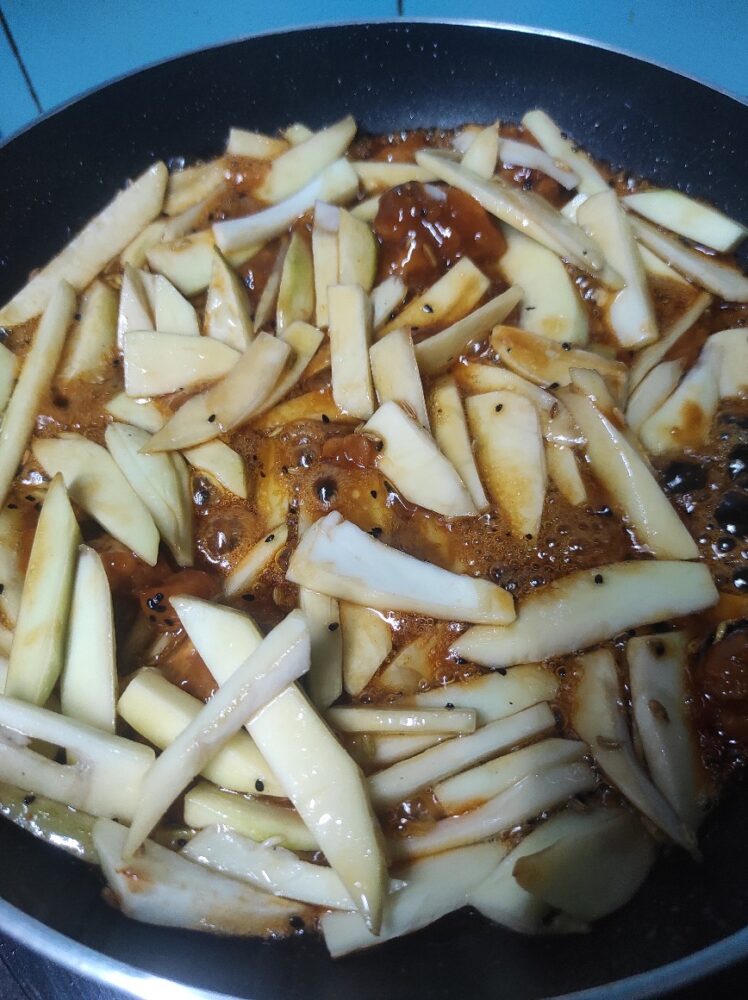 9) Stir and cook well for 5 minutes until jaggery dissolves.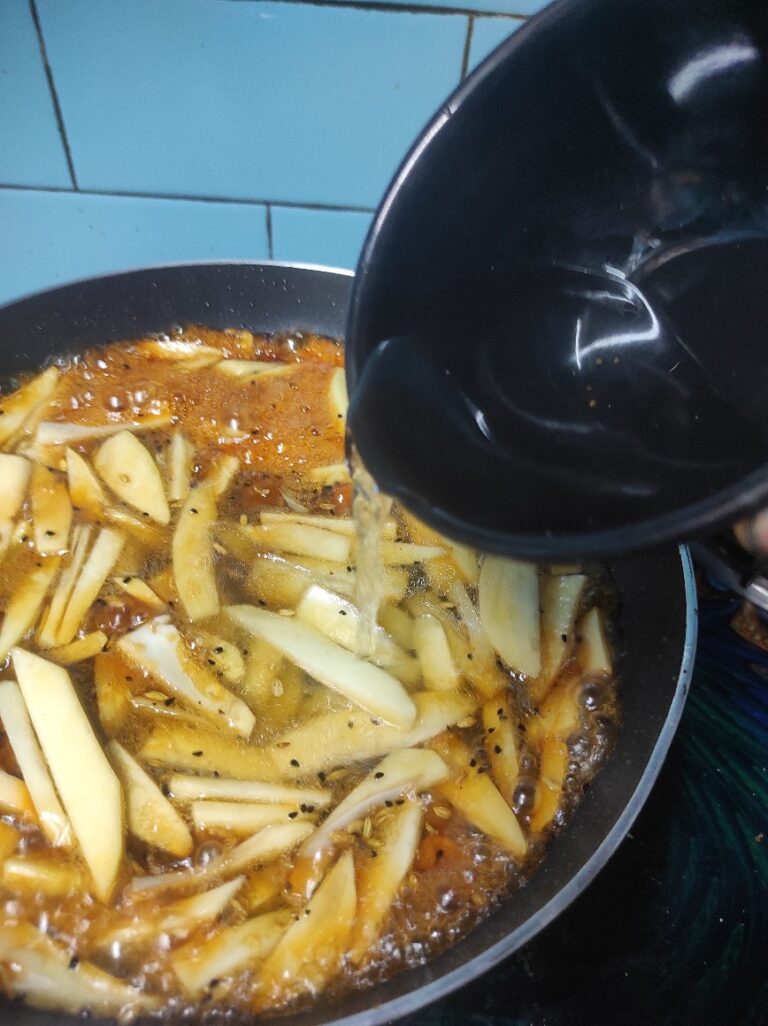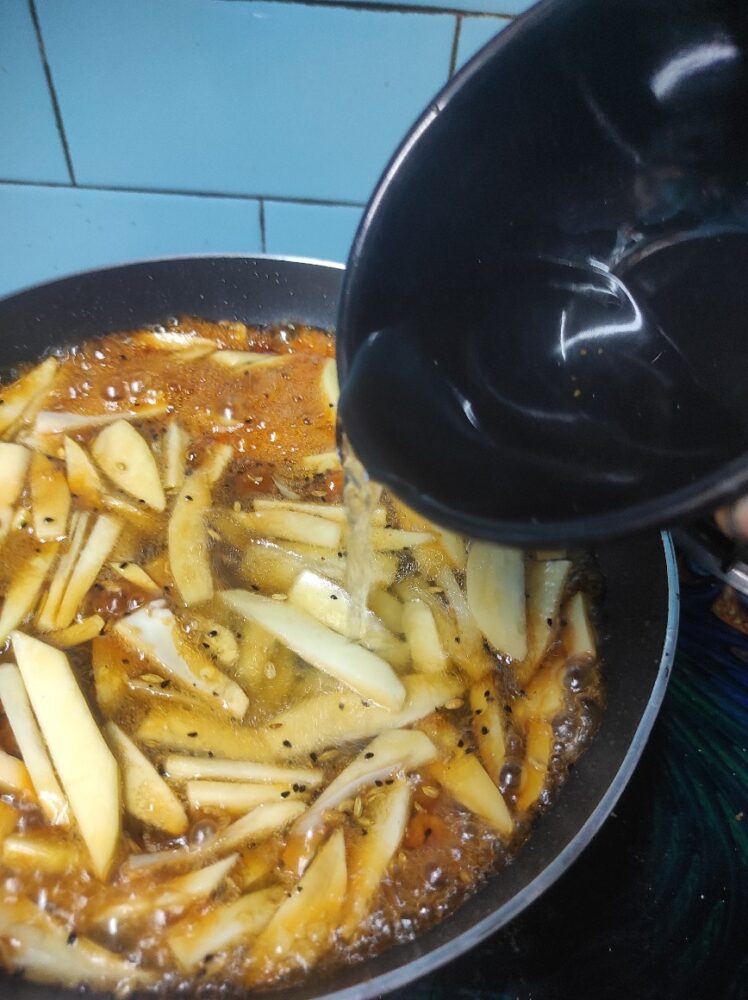 10) Now add 1/4 cup of water in it.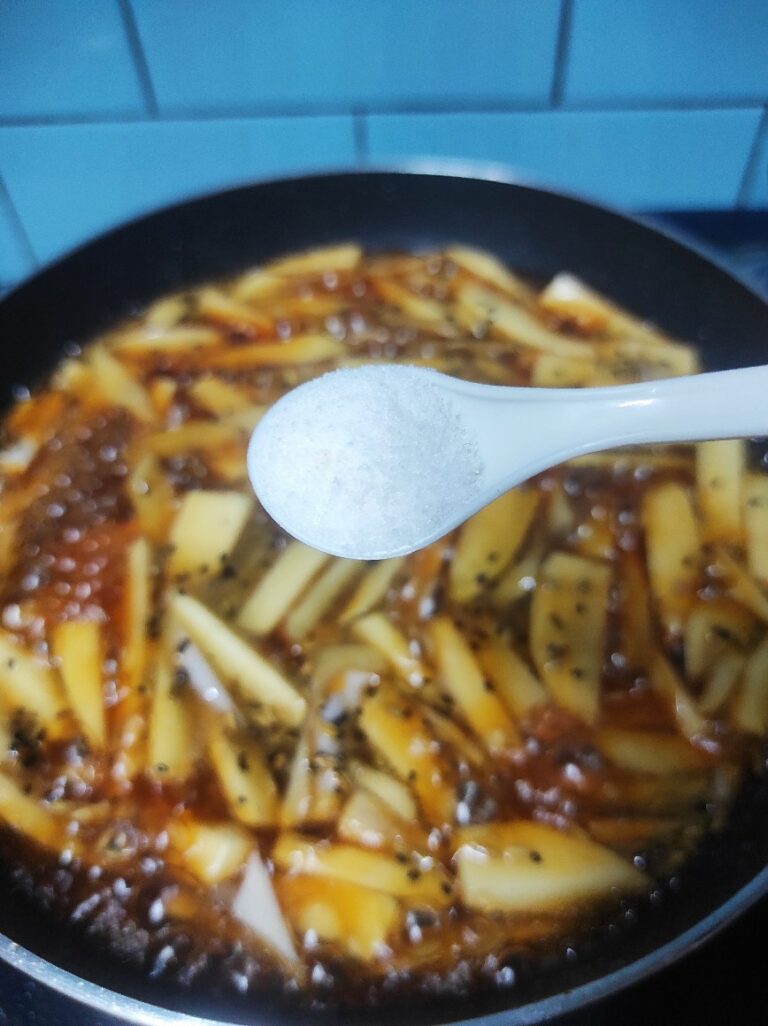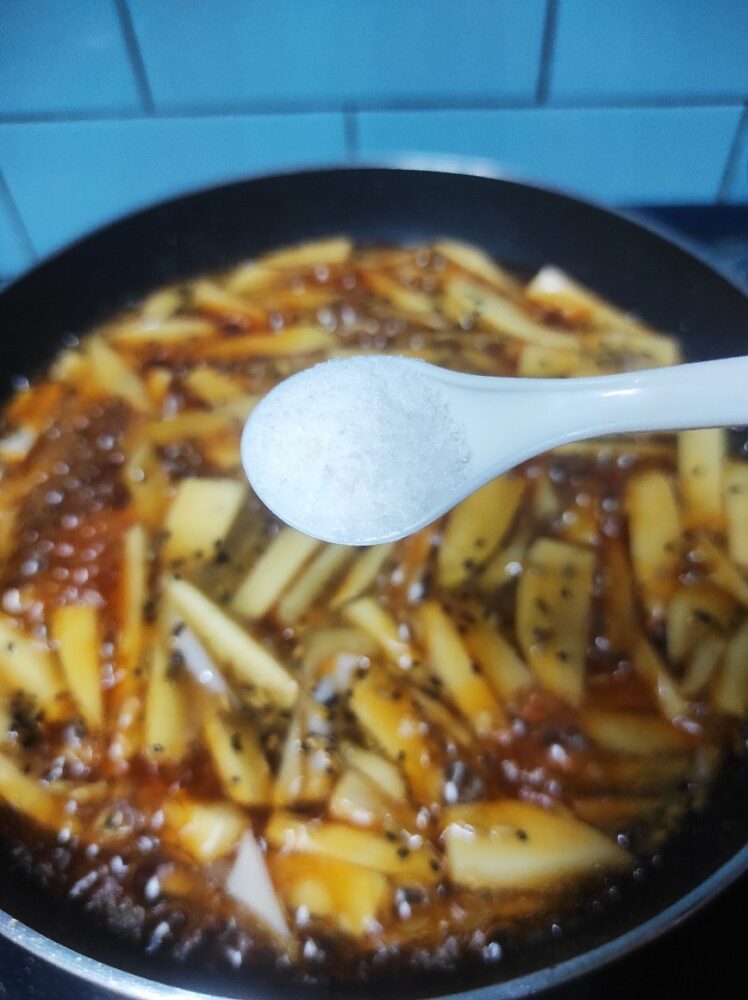 11) Add 1 teaspoon of salt in it.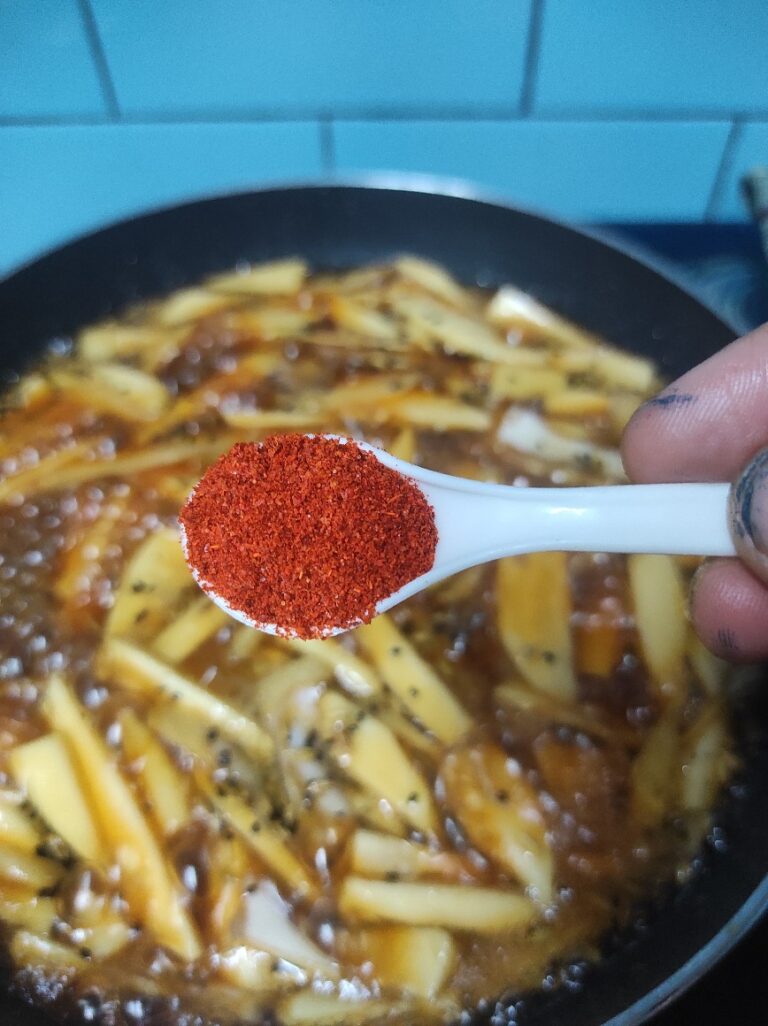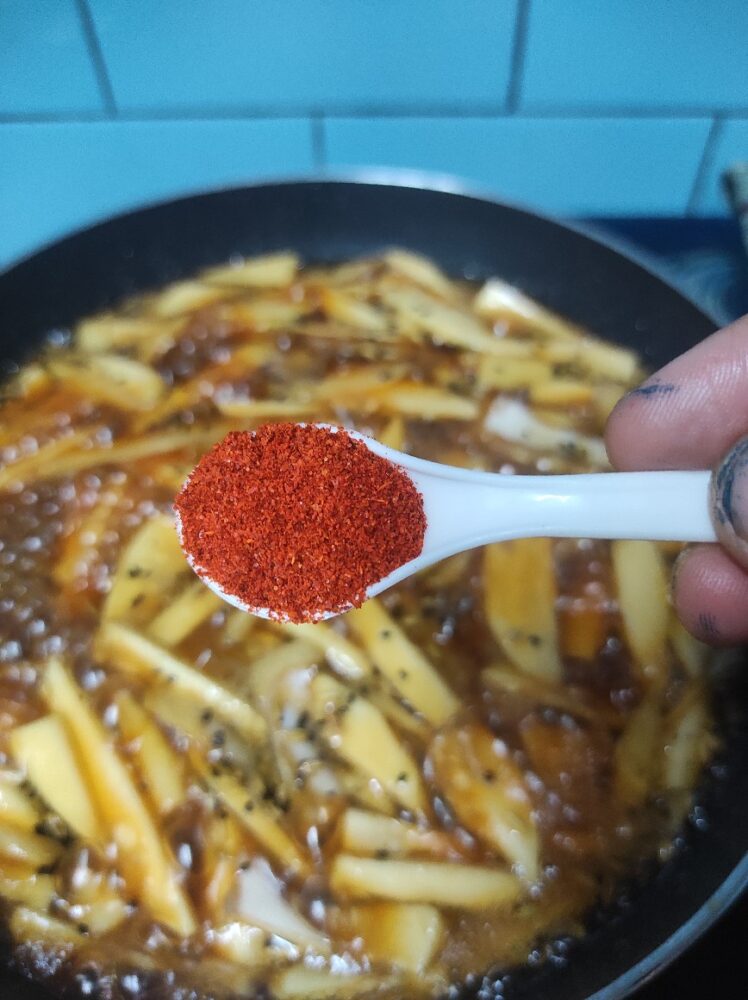 12) Add 1 teaspoon of red chilli powder in it.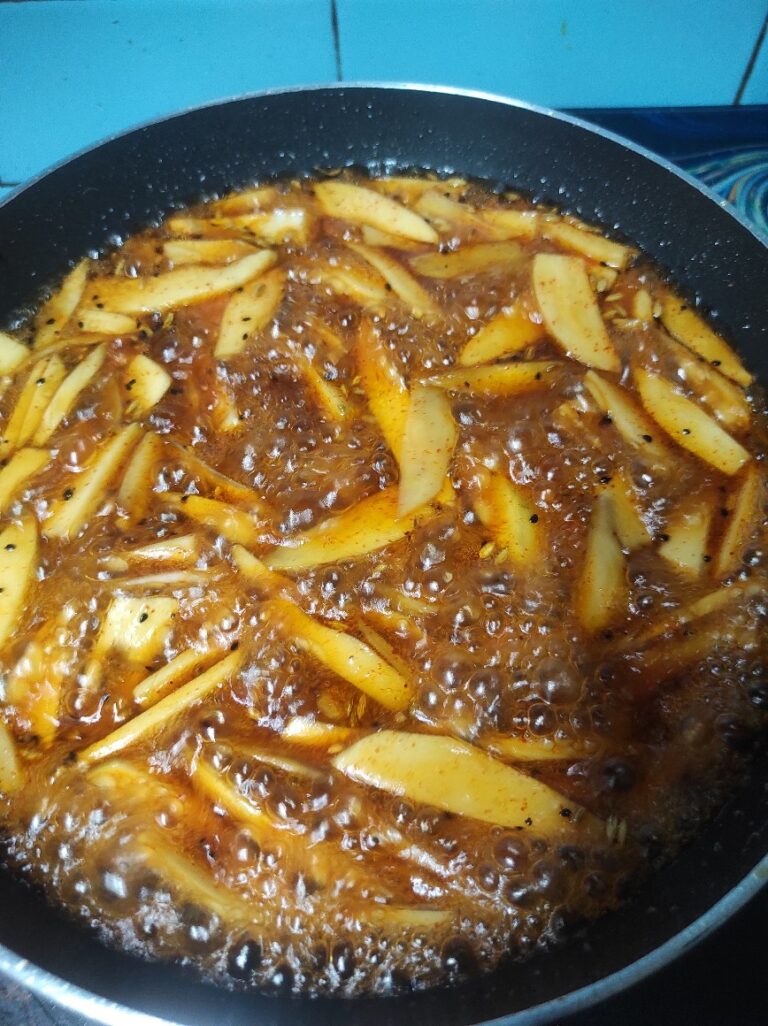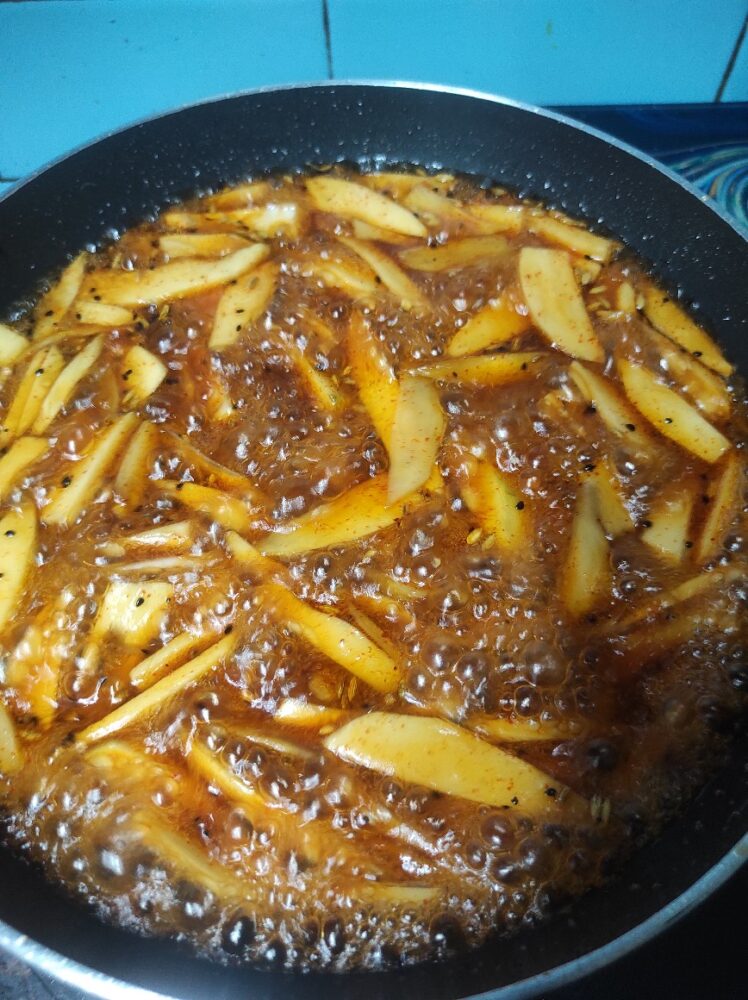 13) Cook it on high flame until it starts boiling.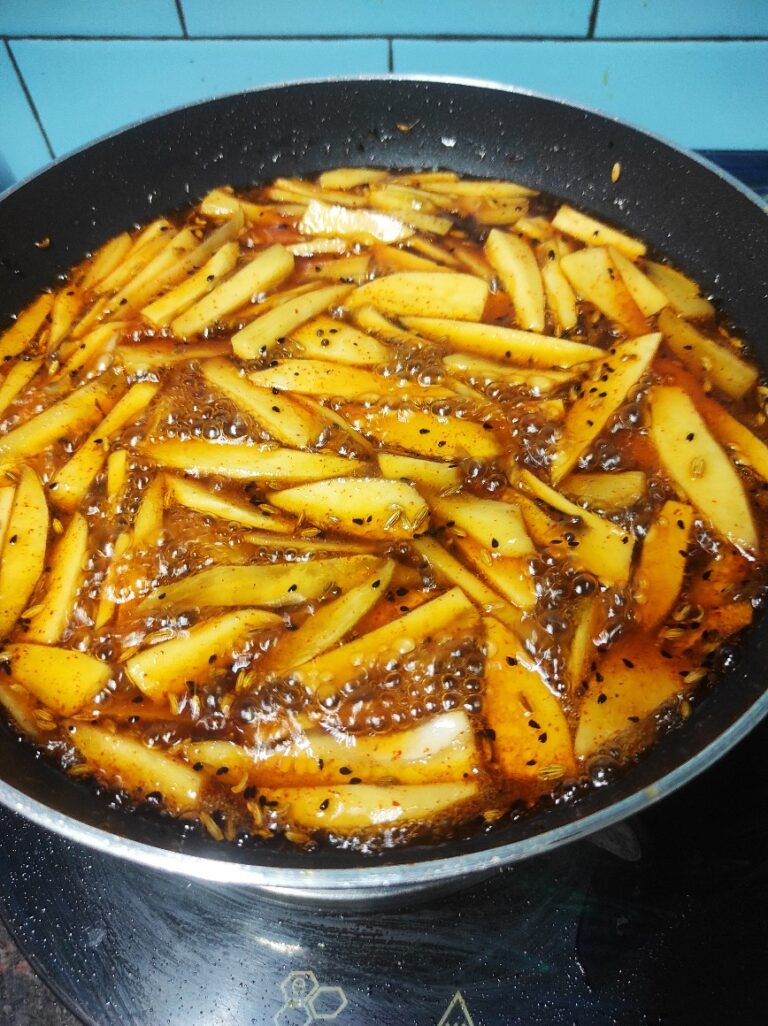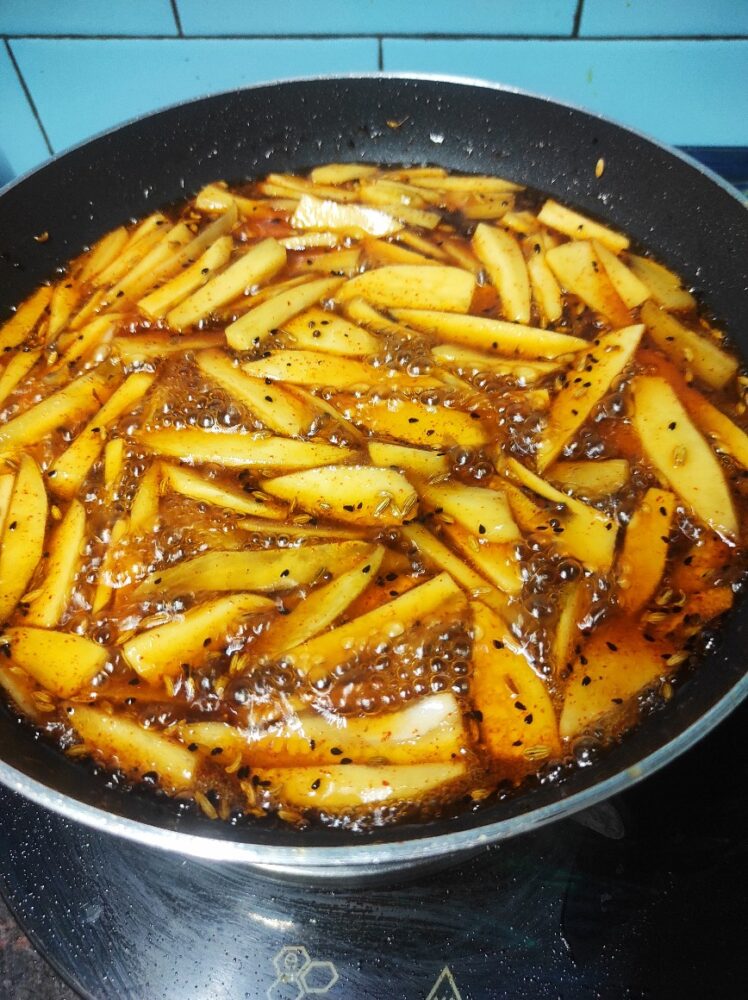 14) Stir and cook on low flame for 5 to 10 minutes.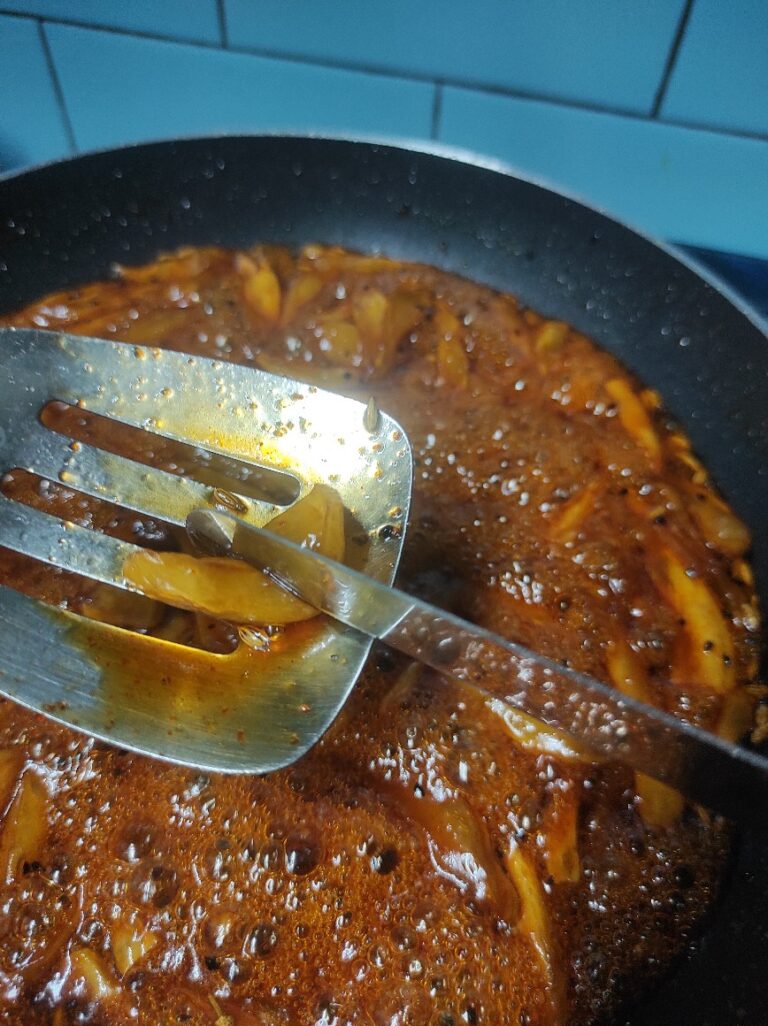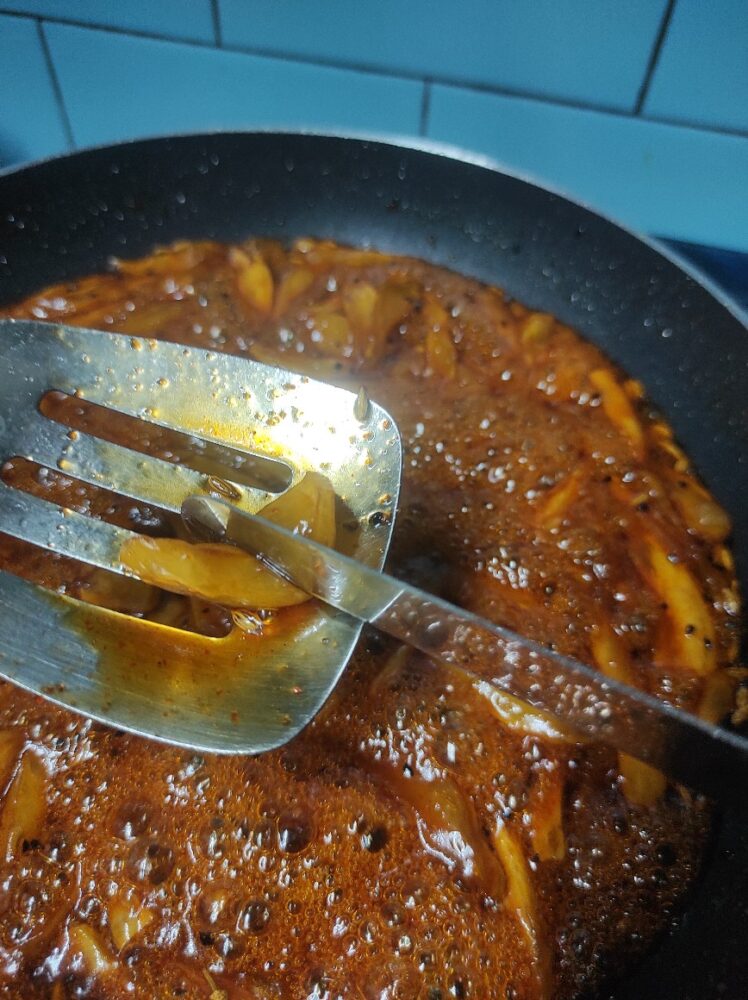 15) Check if the mangoes have softehned Or not with a knife or spatula.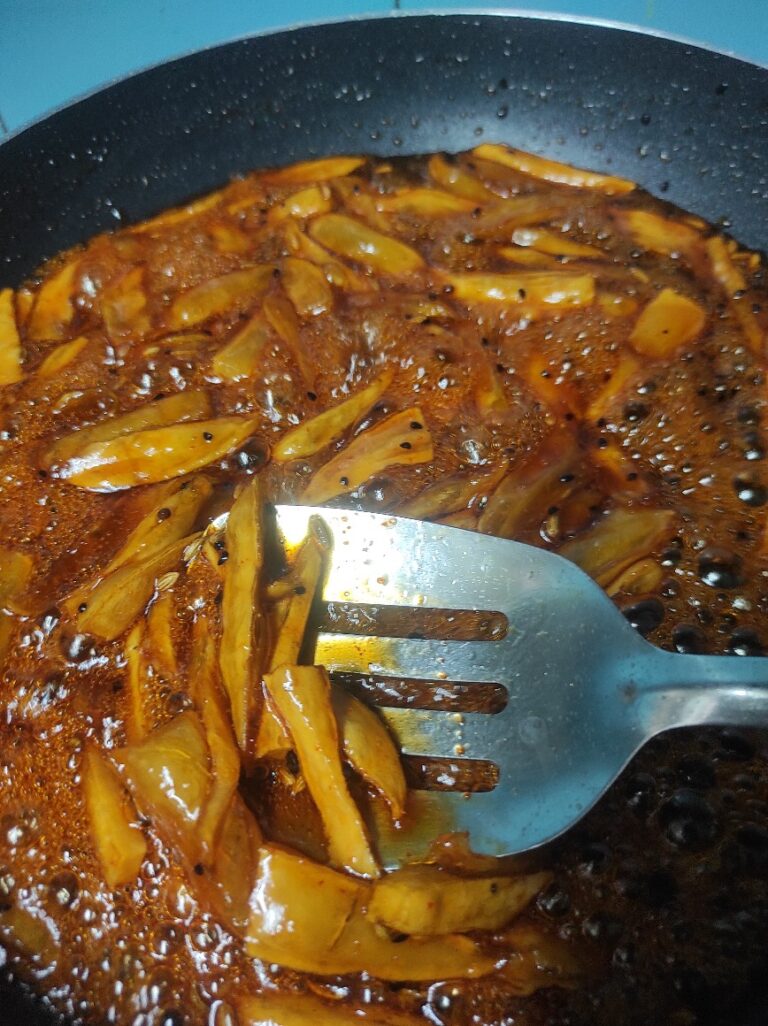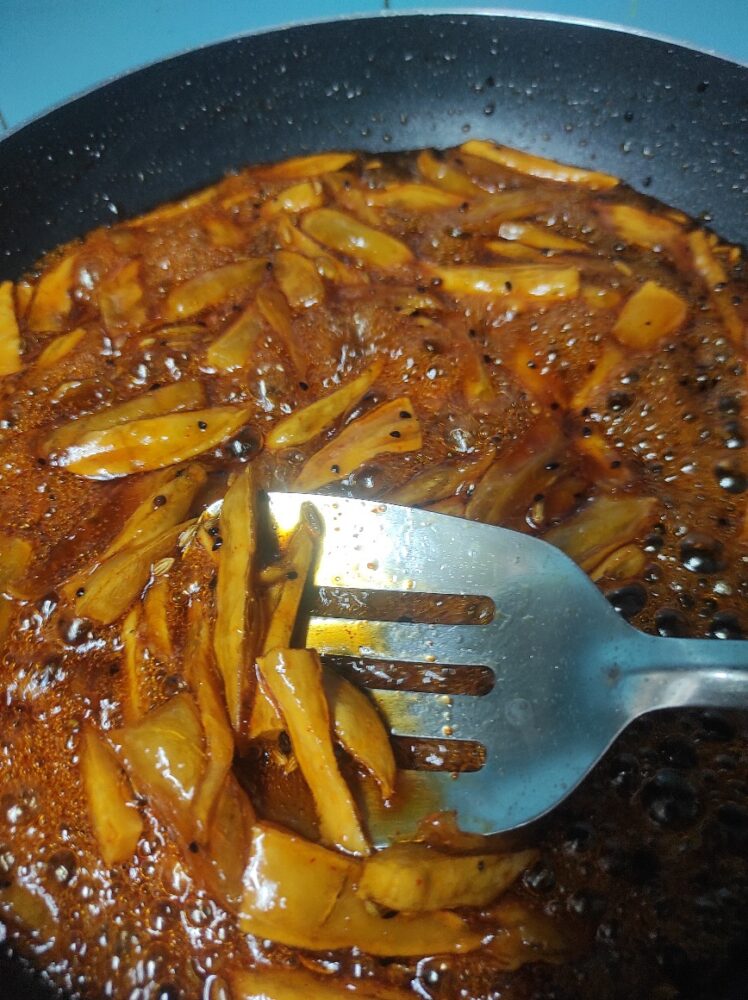 16) Once they have softened and the syrup has become quite thick, you can turn off the flame.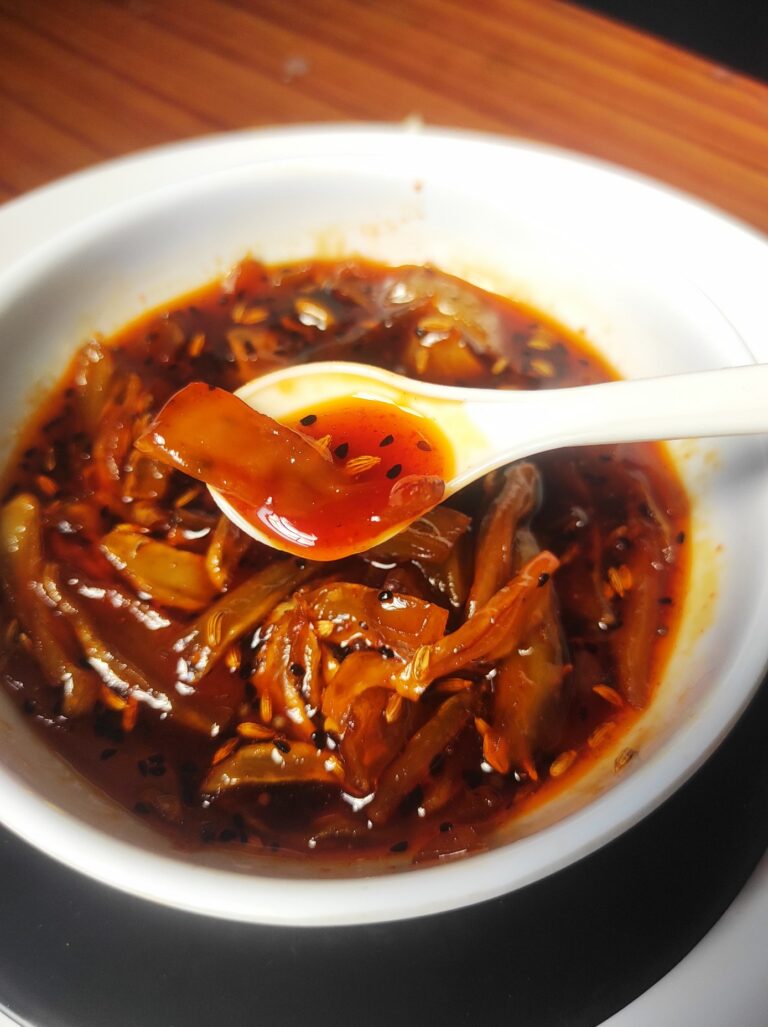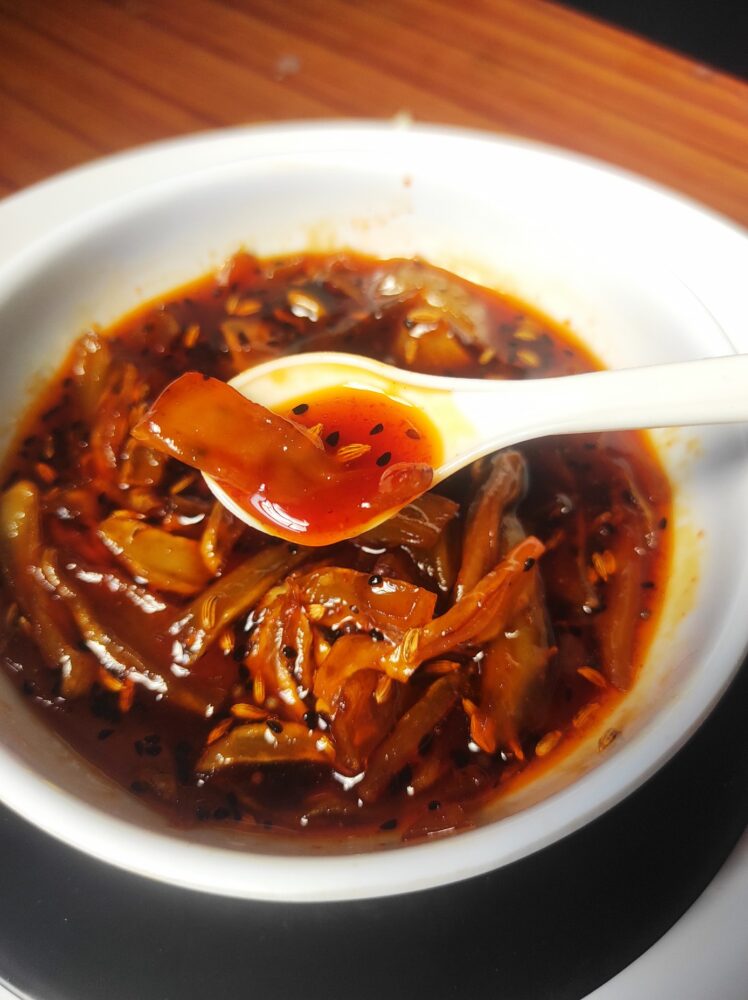 17) Your sweet and spicy fingerlicking aam ki launji is ready to be served. It can stay well upto 10 days. You can store it in the refrigerator.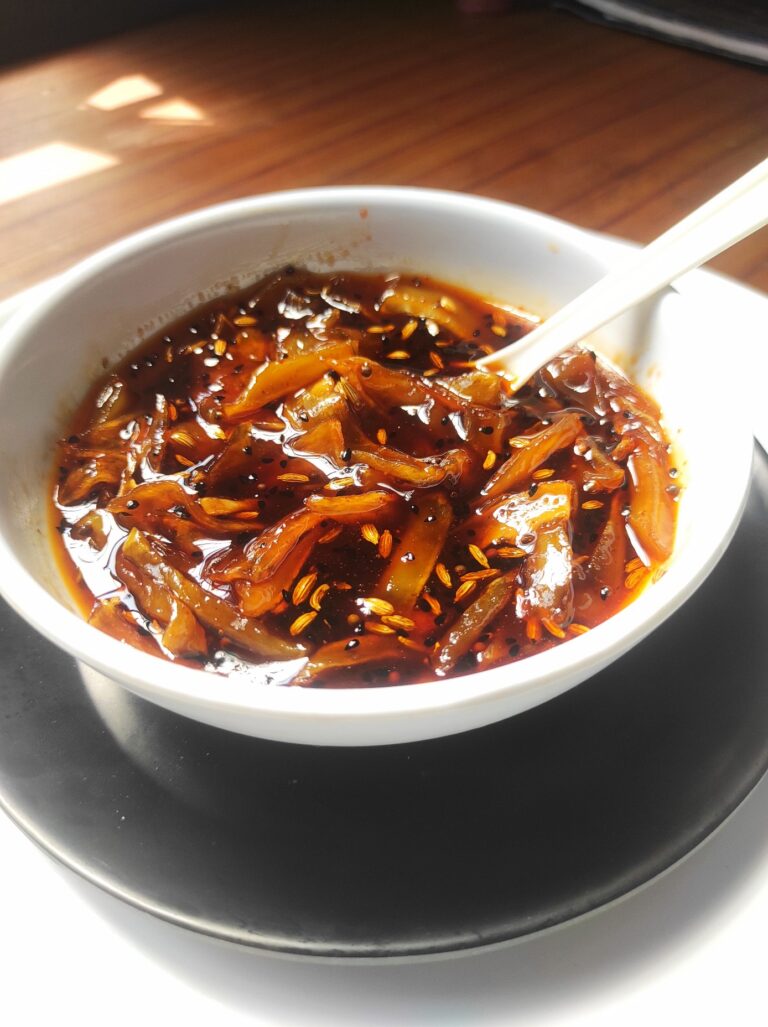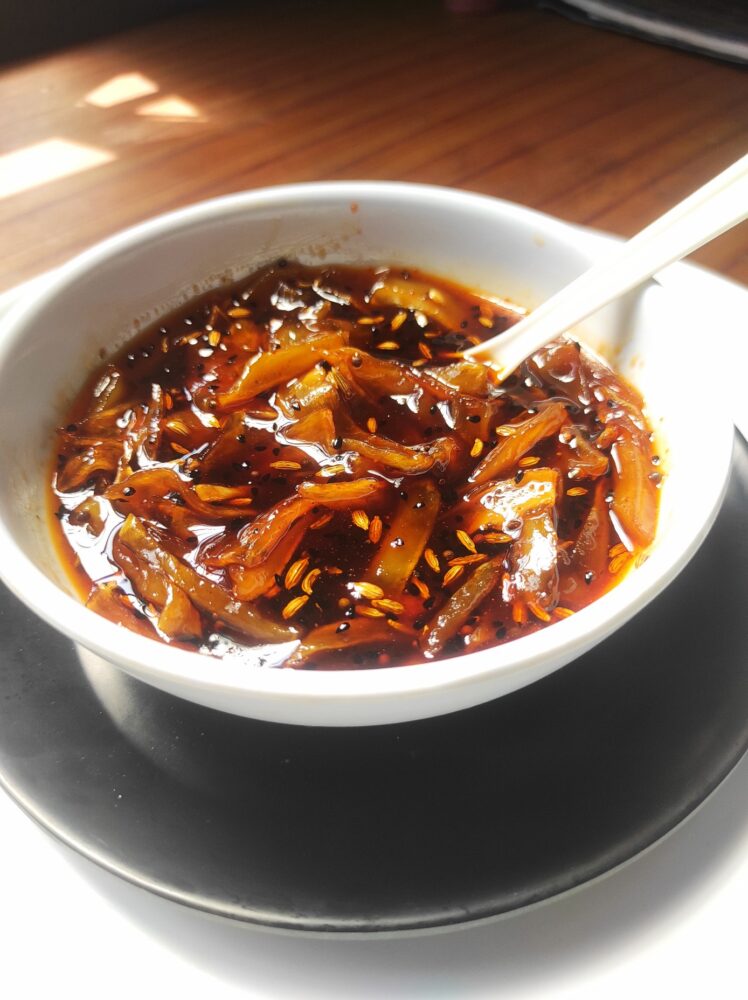 Tips and tricks.
1) Chop the mangoes evenly into thin slices.
2) Cook the launji on medium high flame.
3) Once the launji is prepared, check with a knife to see whether it has softened or not.
4) You can use sugar if you want.
5) Don't overcook the launji.
6) You can store it in the refrigerator for 10 days.