Hara bhara kabab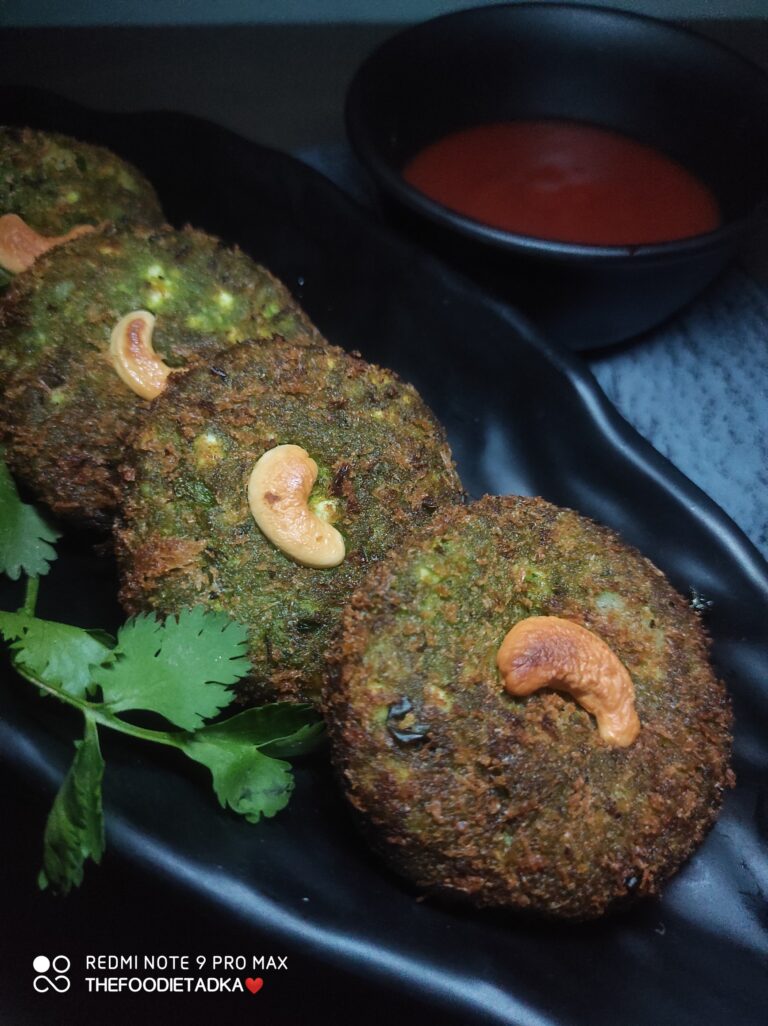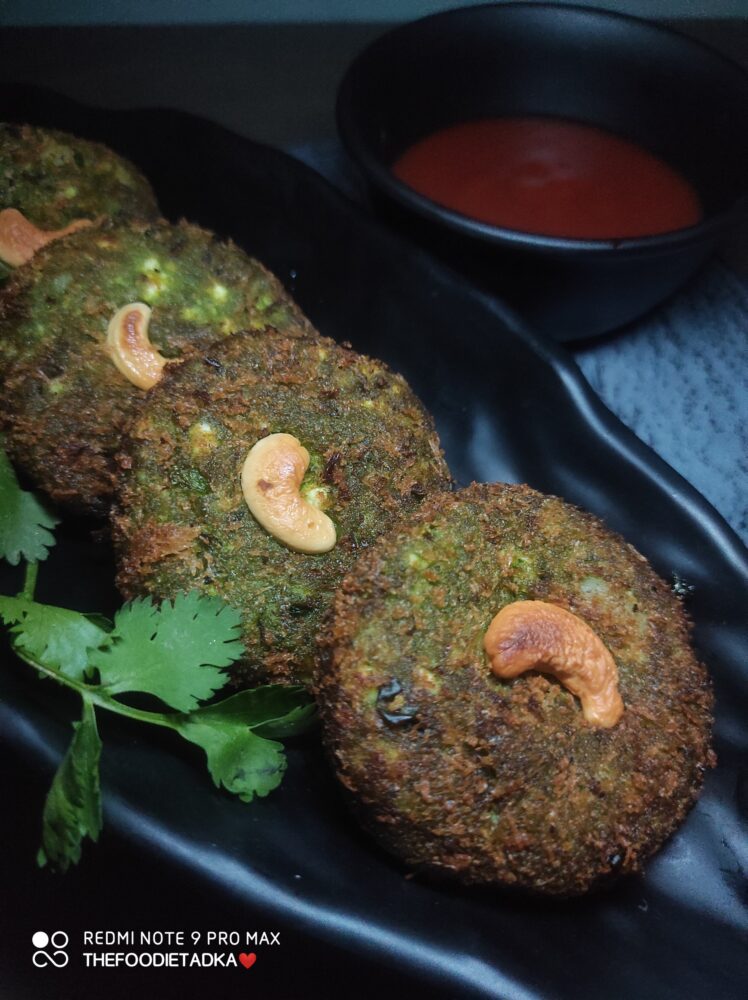 Ingredients:
Spinach- 1 bowl (finely chopped)
Peas- 1/3 cup
Capsicum-1/3 cup
Beans- 1/3 cup
Potatoes- 4 (medium sized)
Cottage cheese- 100 grams
Coriander leaves- 2 tablespoon (finely chopped)
Salt- as per taste
Coriander powder- 1 tablespoon
Aamchur(dry mango powder) – 1/2 tablespoon
Turmeric powder- 1/4 tablespoon
Green chillies- 3 to 4
Bread crumbs- 1 cup
Cornflour- 2 tablespoon
Cashew nuts- 7 to 8 (for Garnishing)
Refined Or olive oil- fry frying.
Step by step recipe: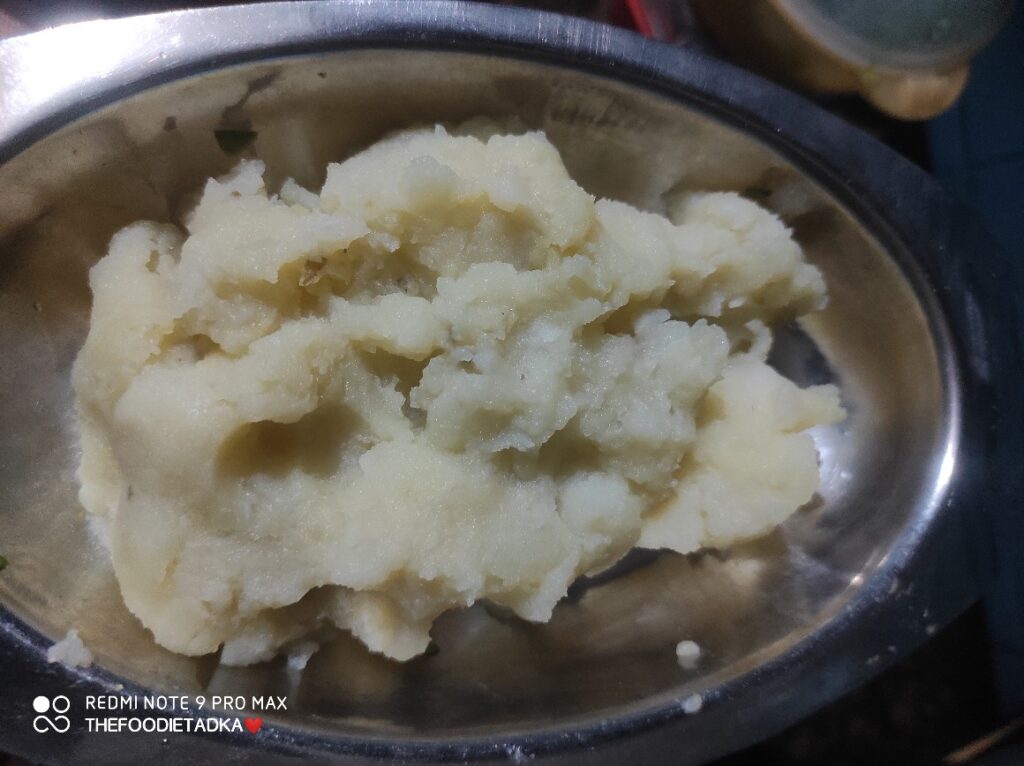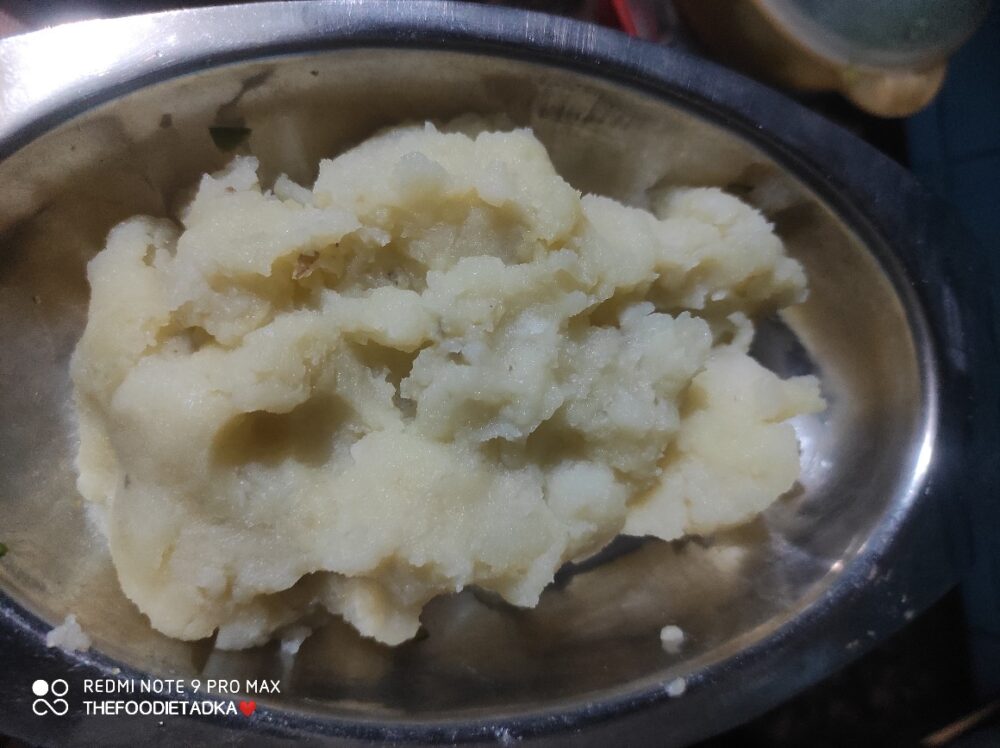 1) Firstly boil and mash 4 medium sized potatoes and keep it aside.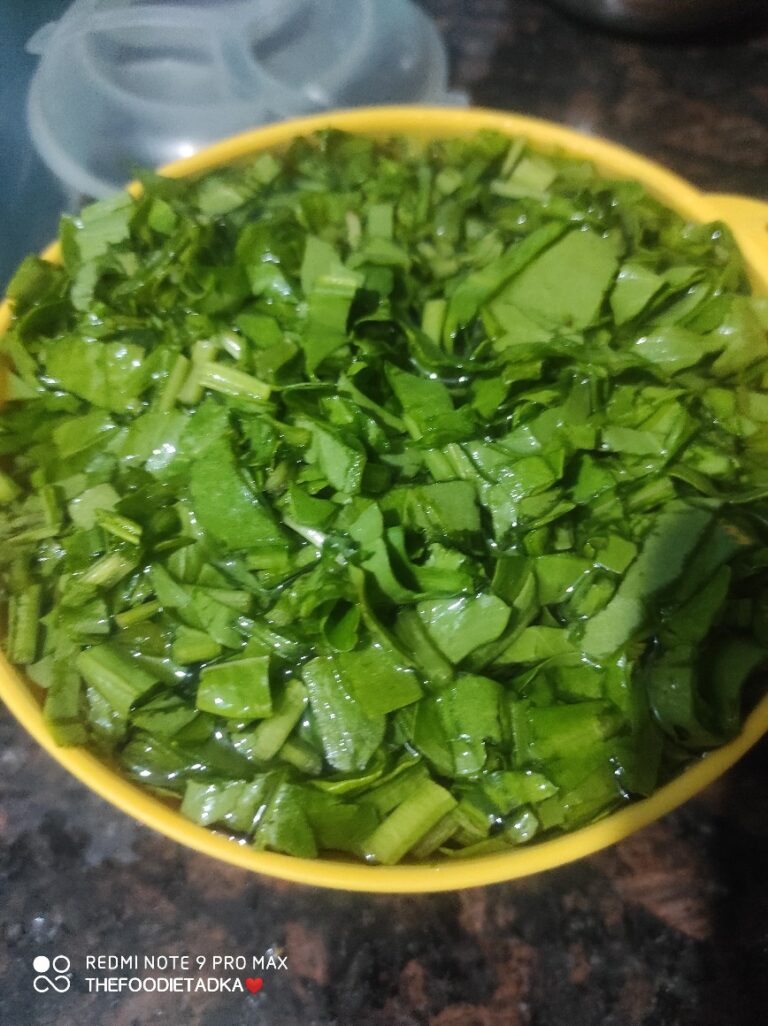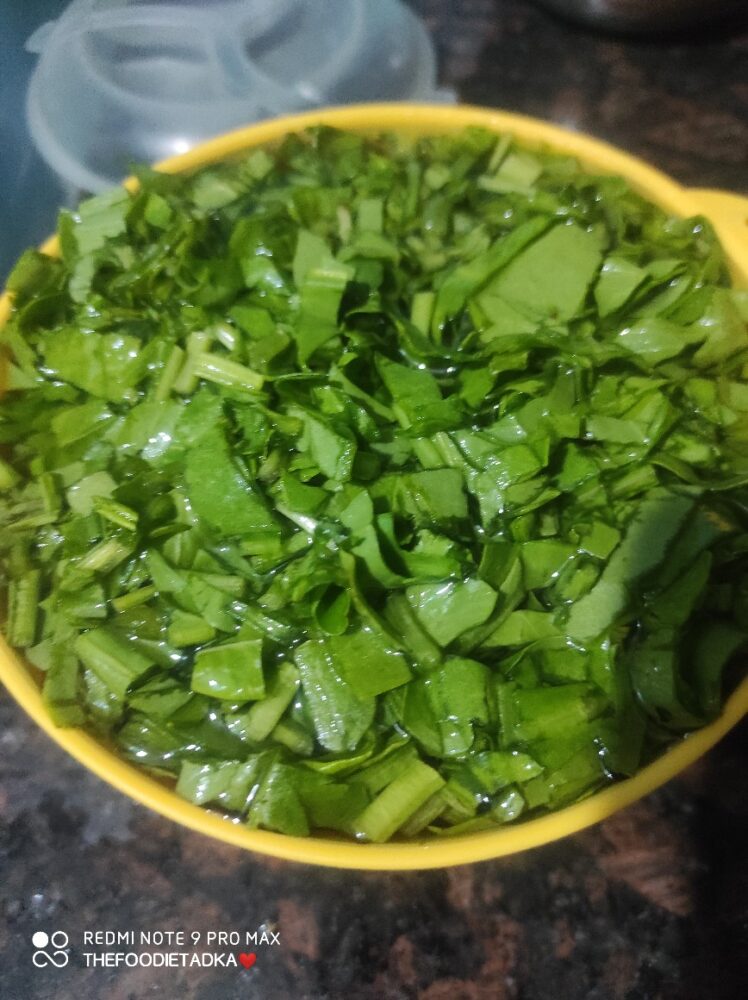 2) Finely wash and chop 1 cup spinach and keep it aside.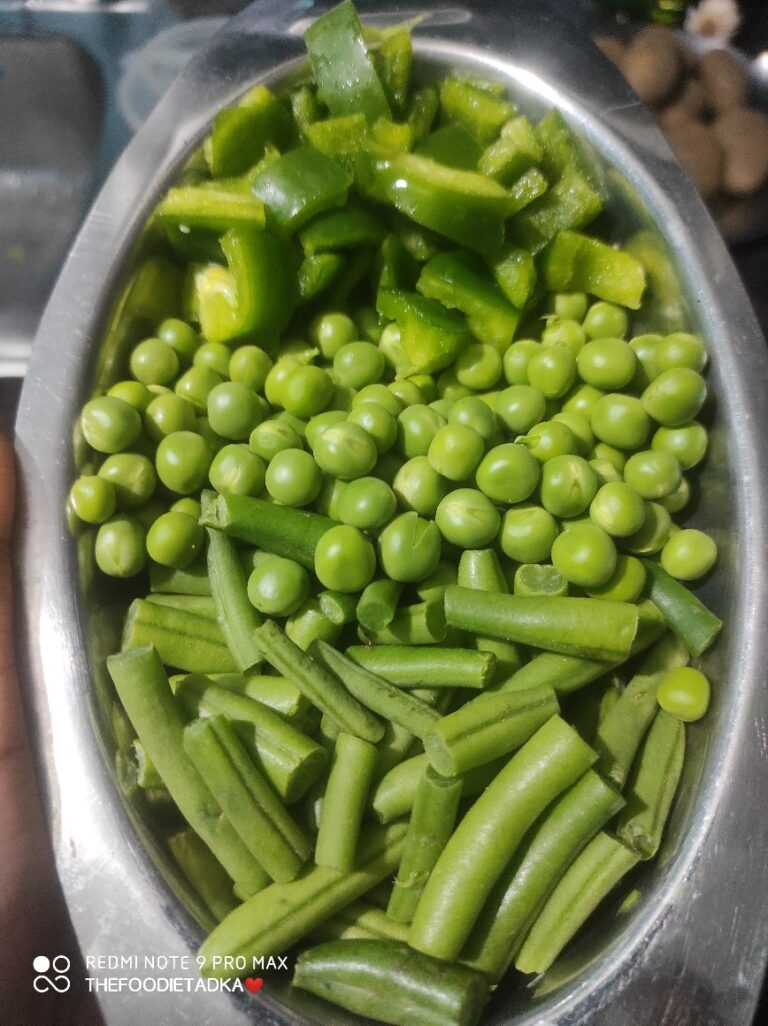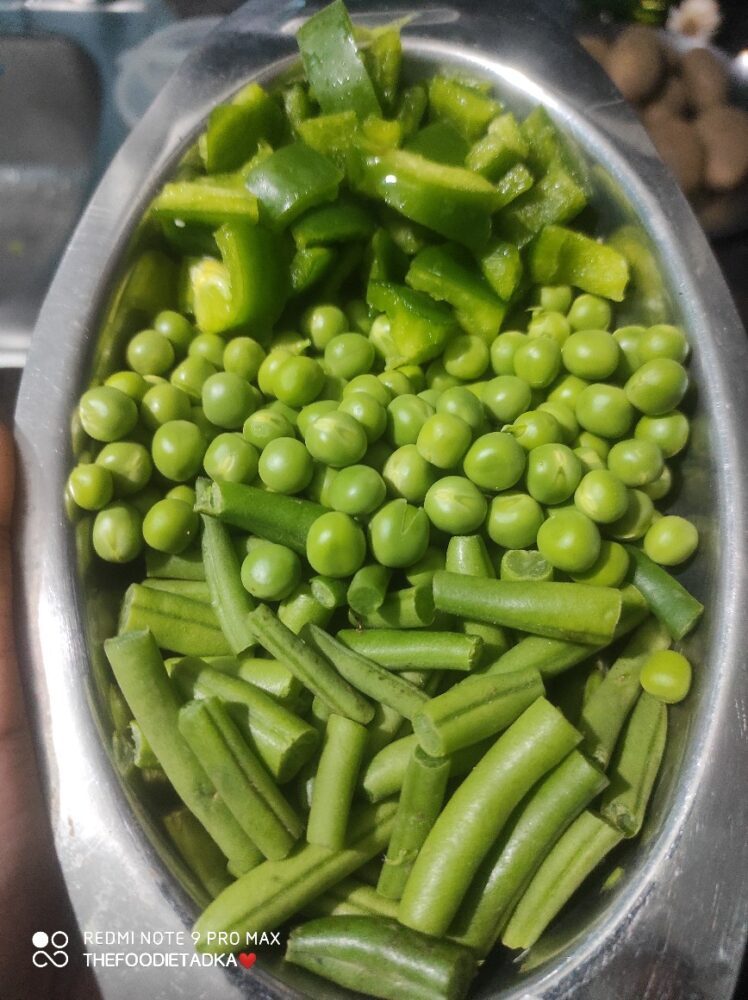 3) Roughly chop the beans and capsicum and peel off the peas. Keep it aside for later.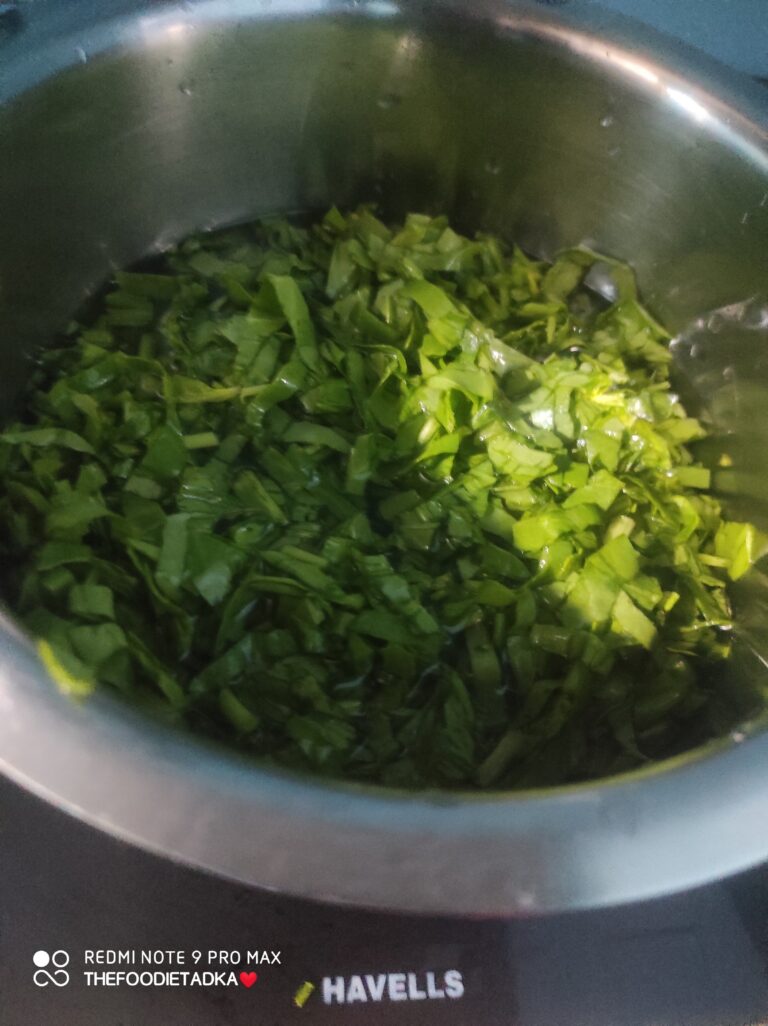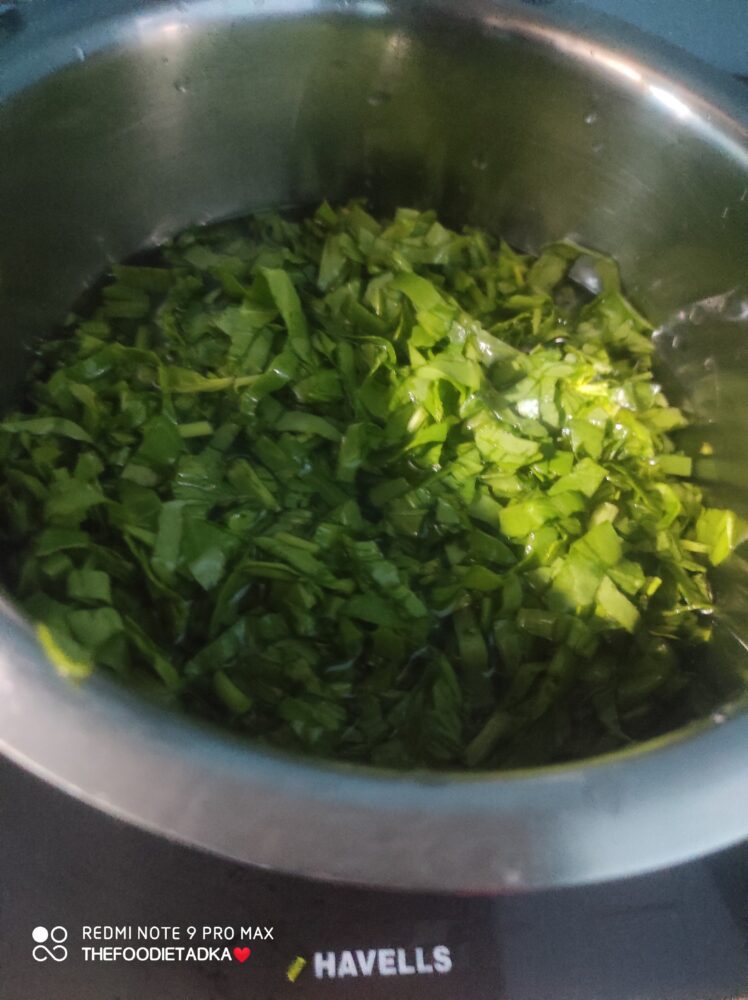 4) Now heat a pan on medium high flame and add 1 cup spinach in 2 cups of water in it.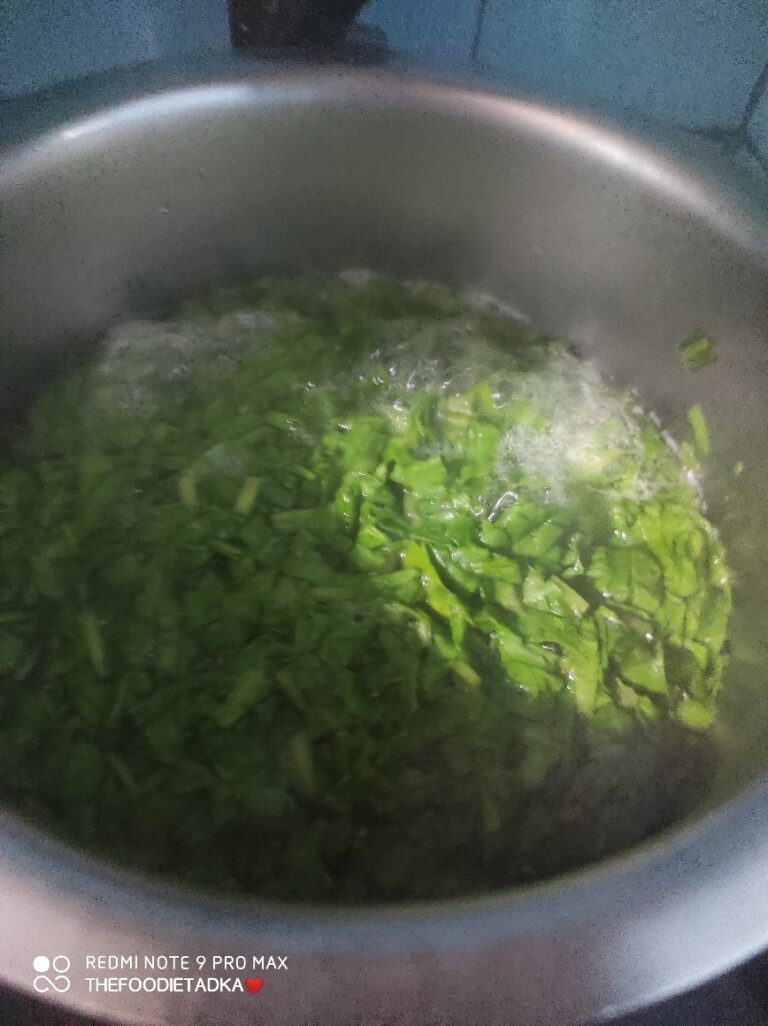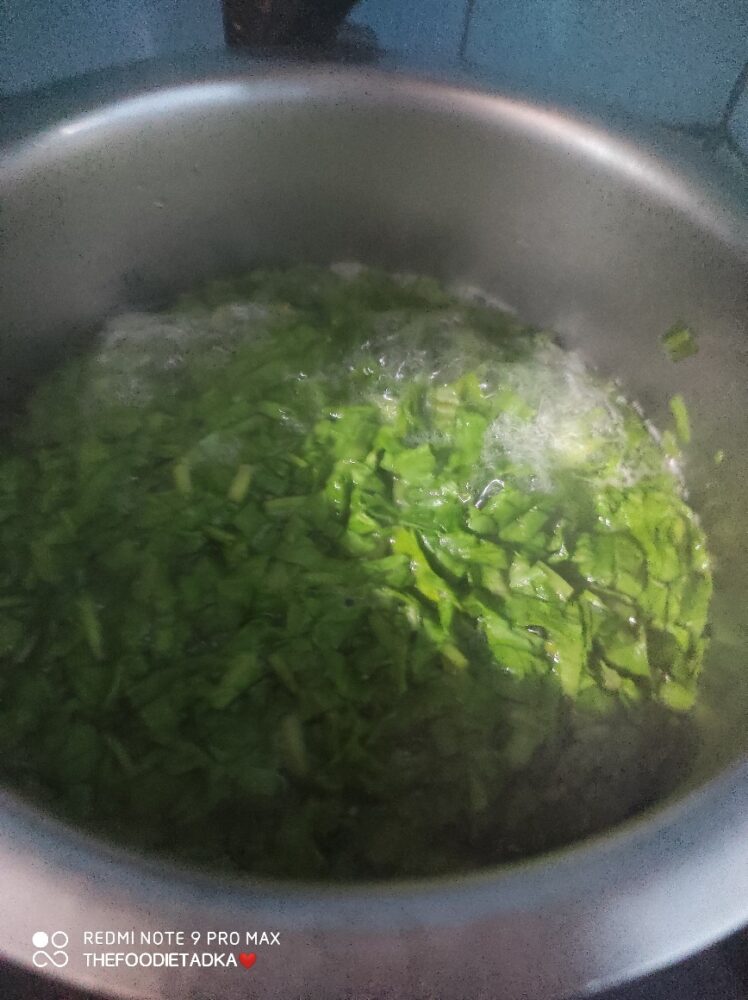 5) Boil it for 4 to 5 minutes until done.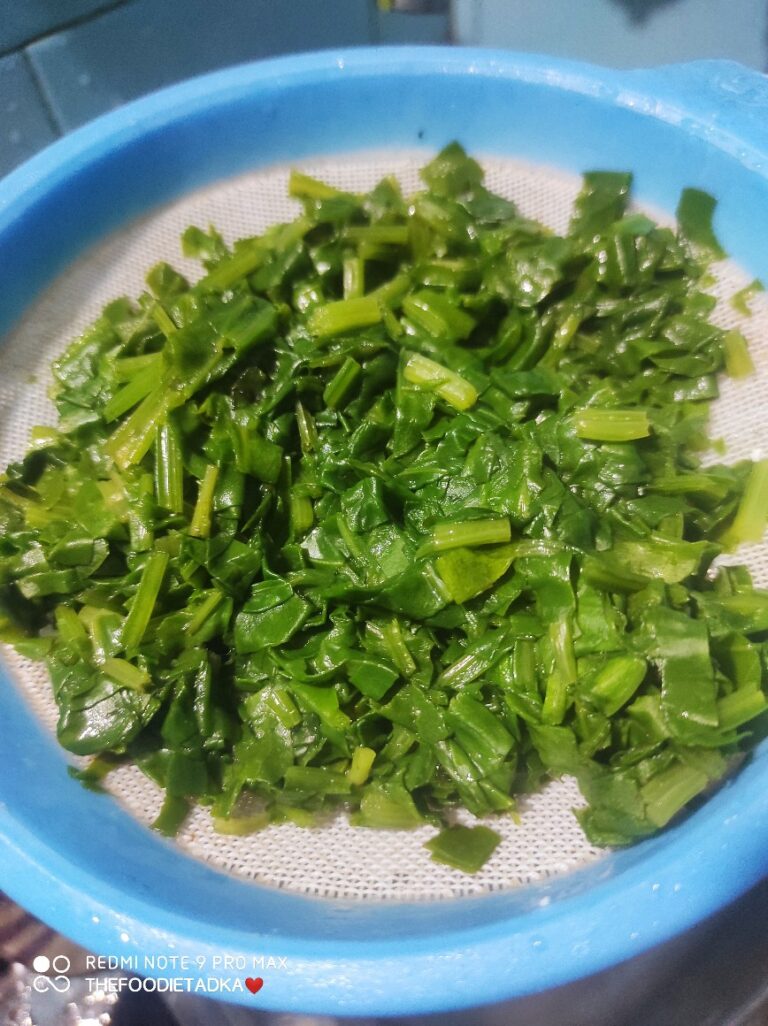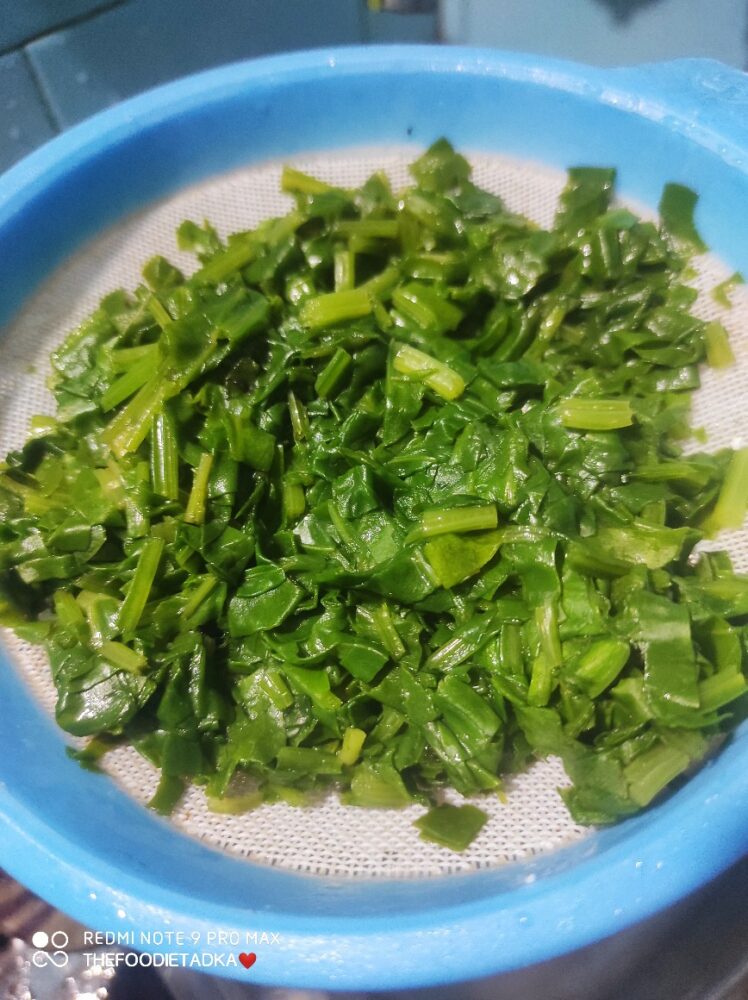 6) Strain off the water and keep it aside for later.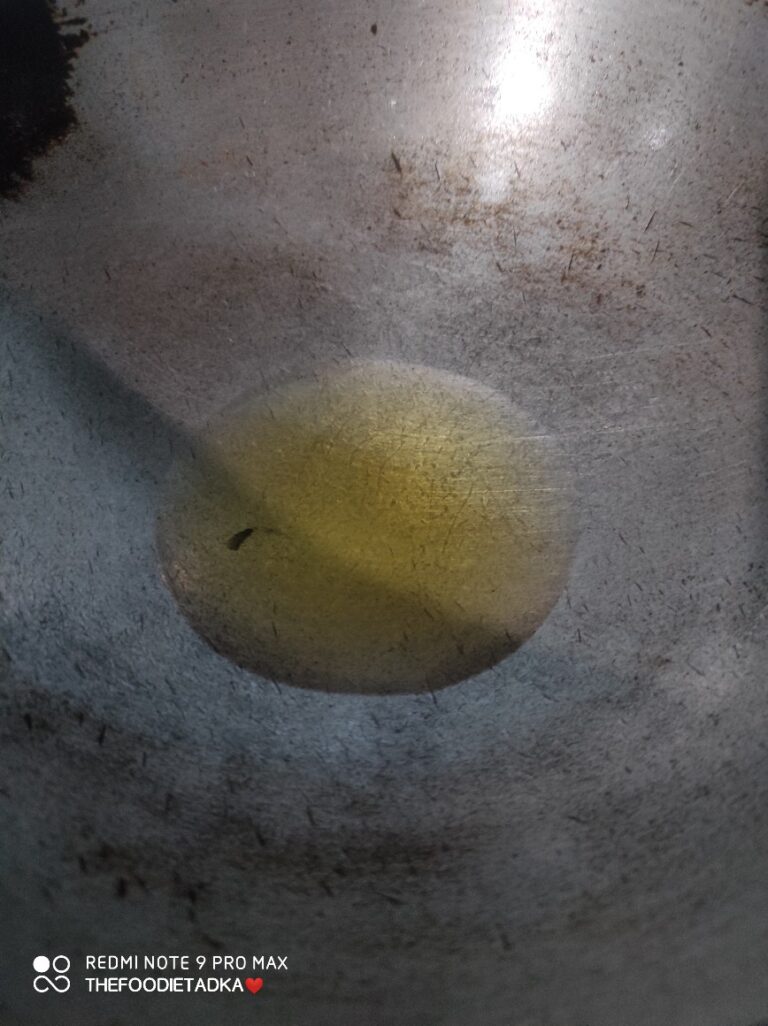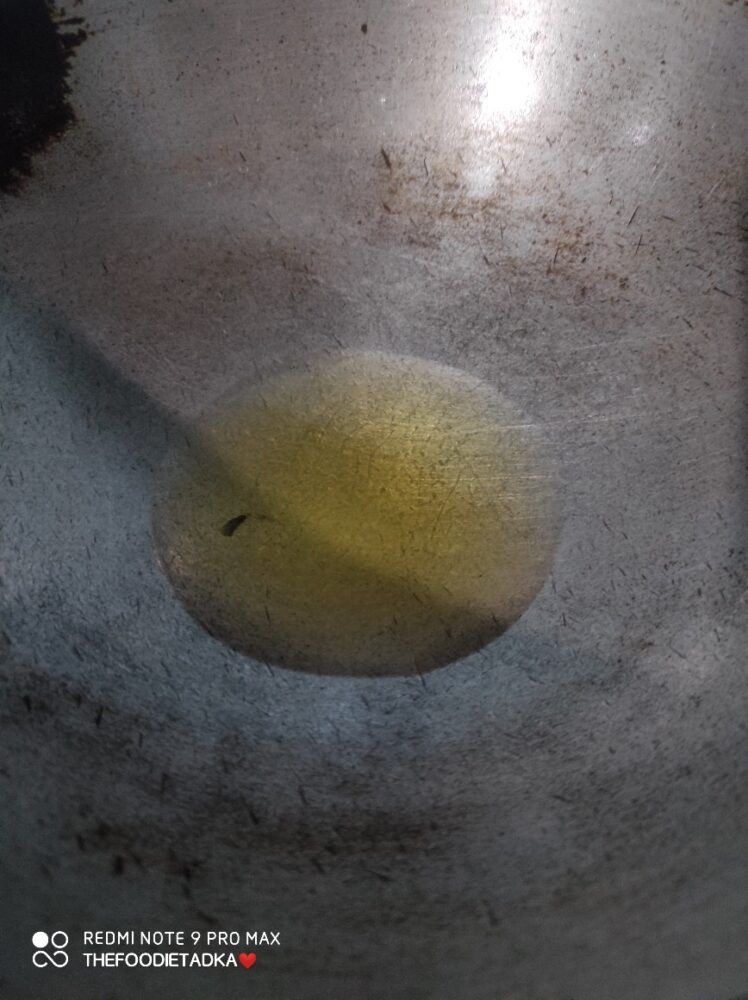 7) Now heat another pan with 2 tablespoon of oil.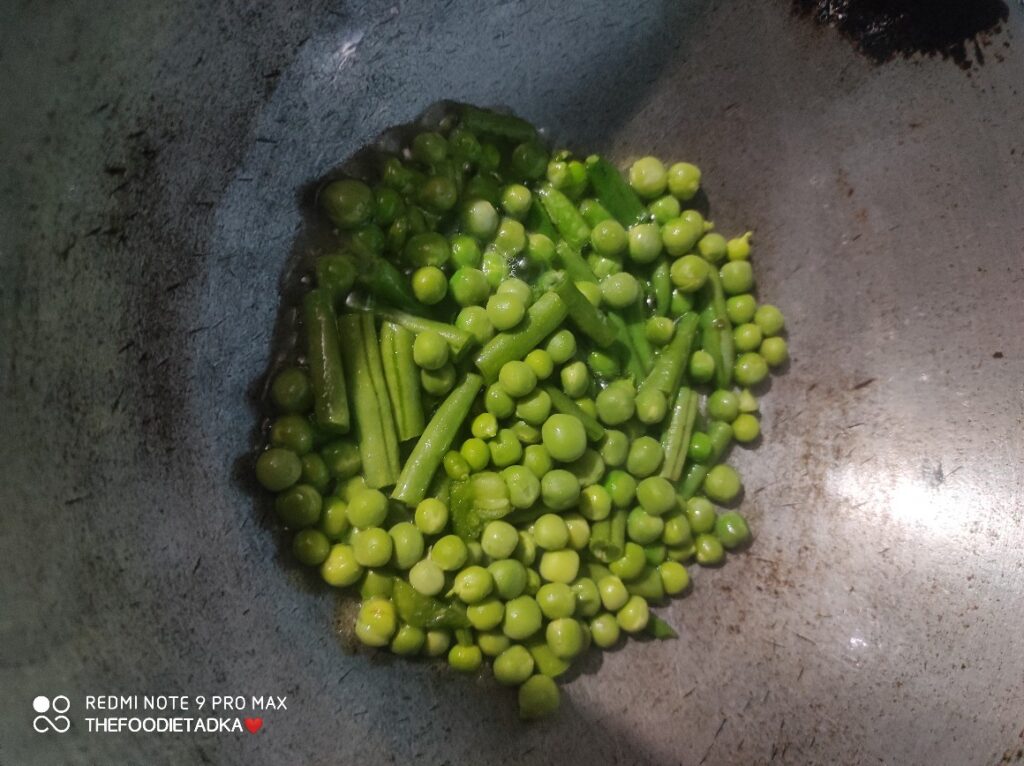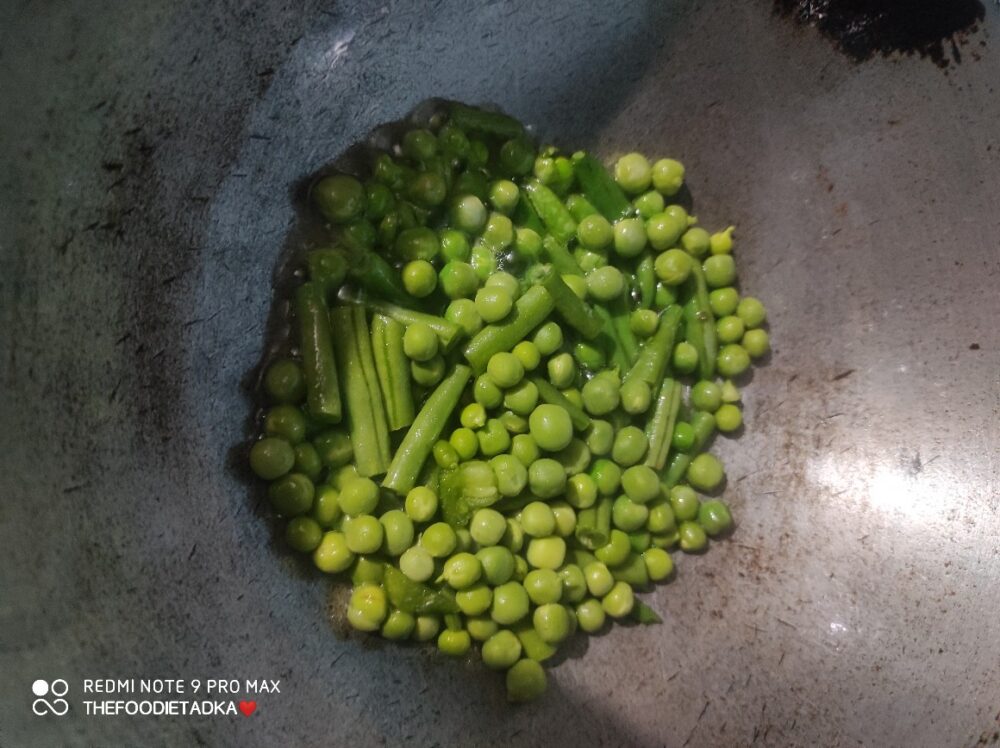 8) Add the French beans and peas to it and let it cook for 2 minutes.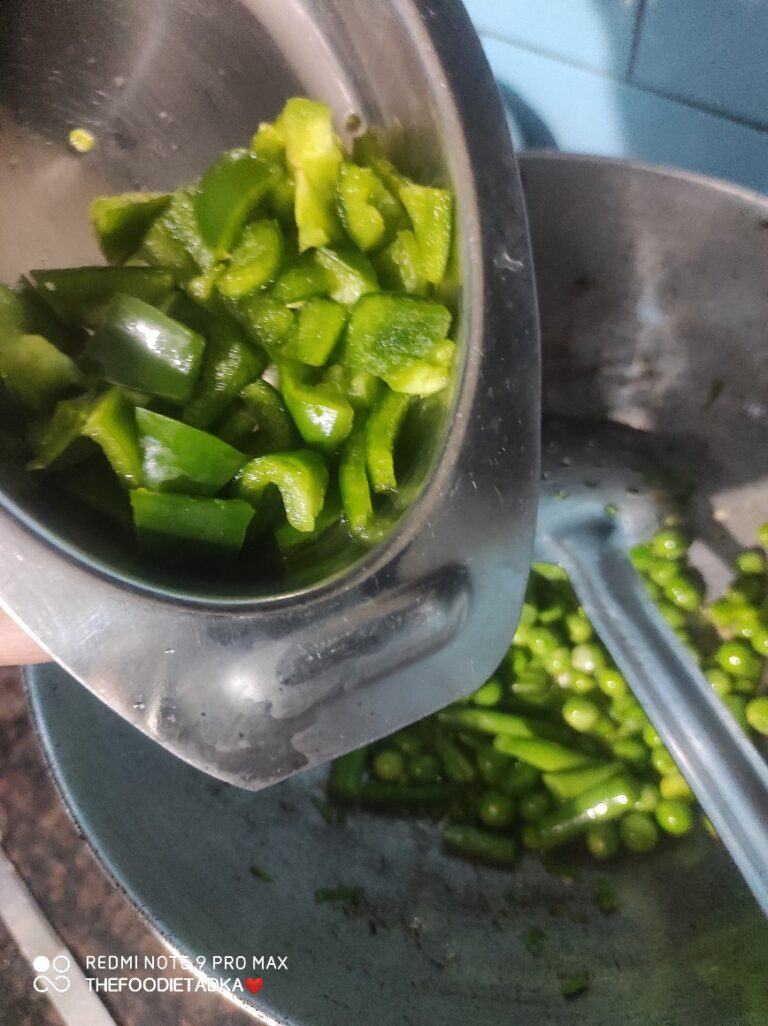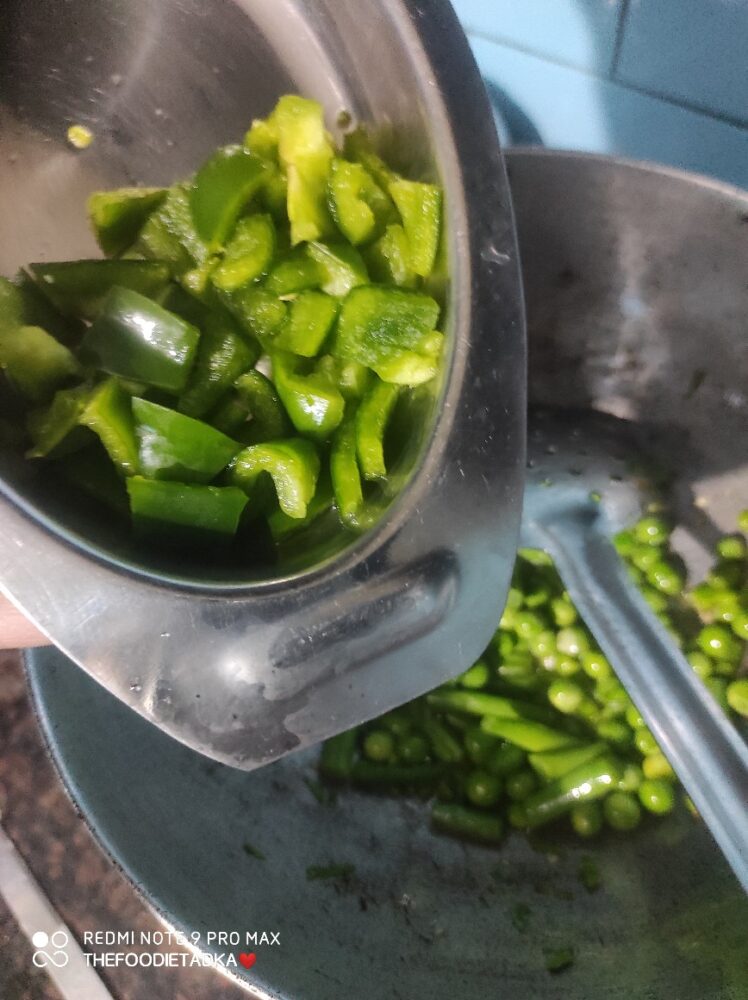 9) Add the chopped capsicum to it.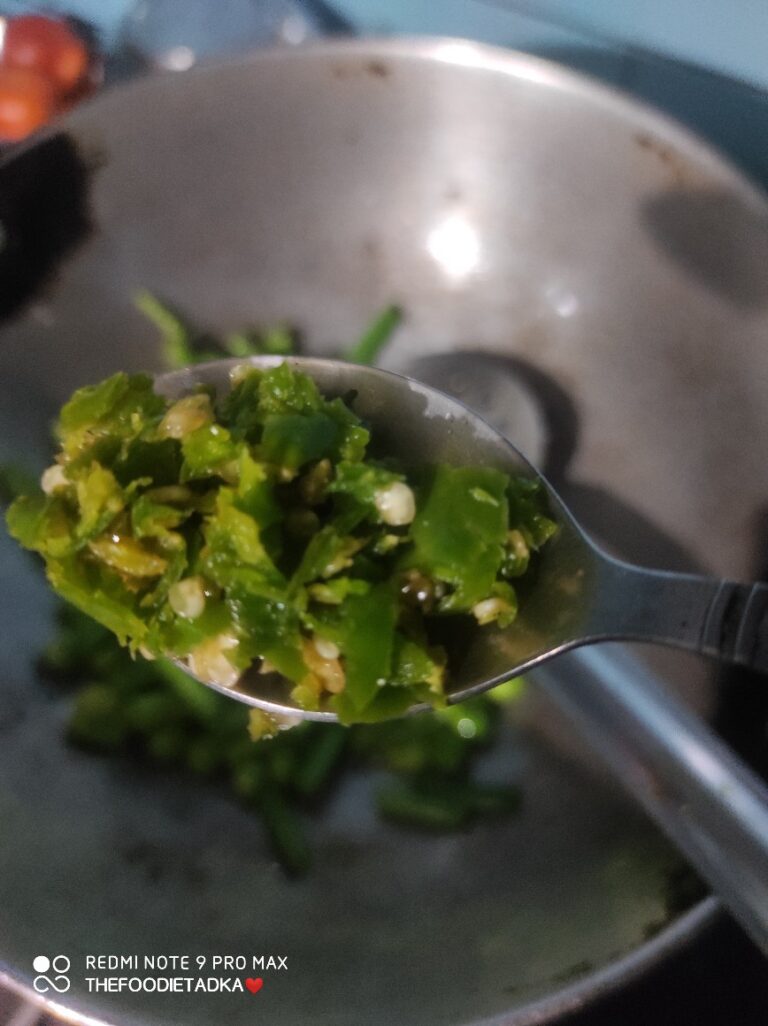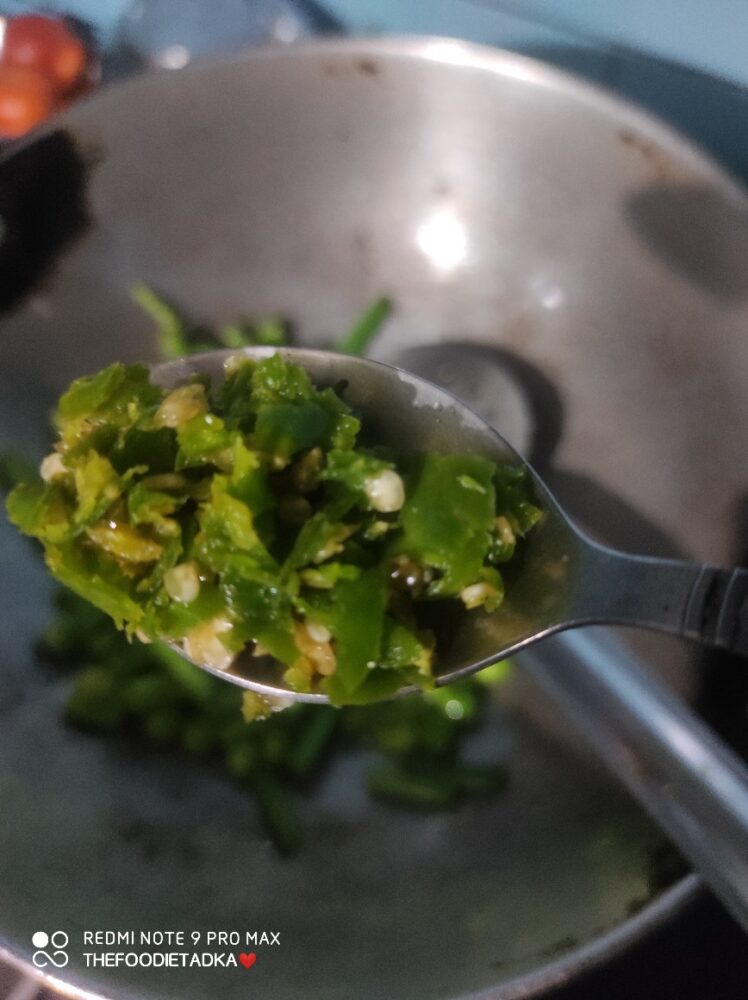 10) Add 3 to 4 finely chopped green chillies to it. Saute it well and cook for two minutes.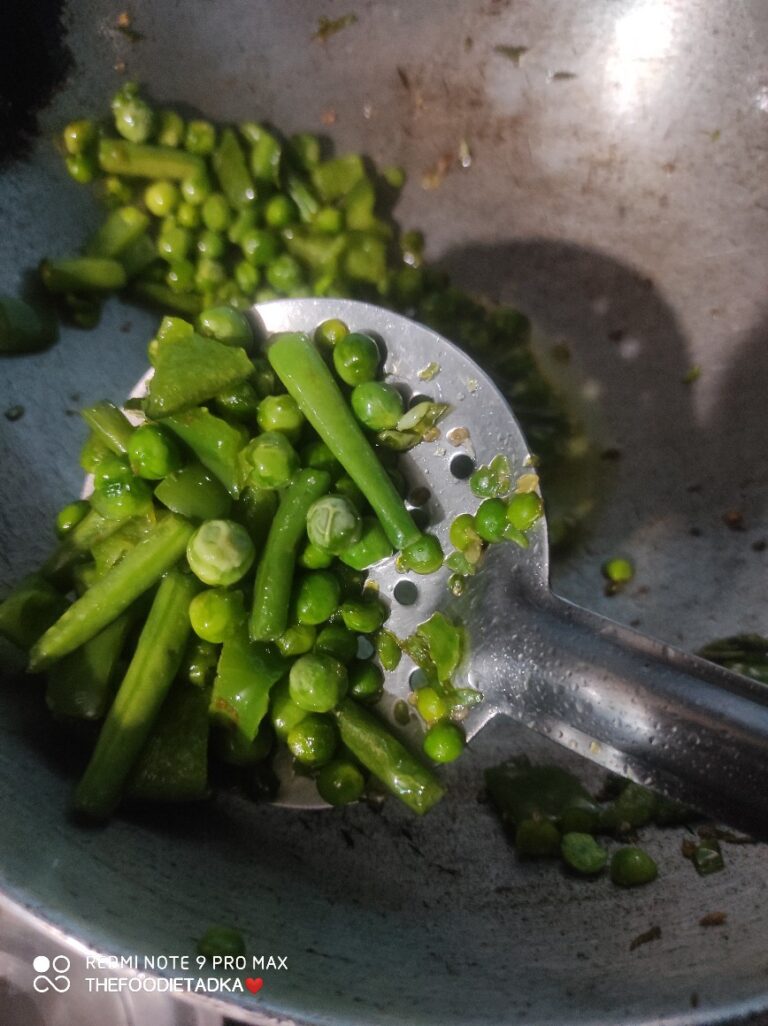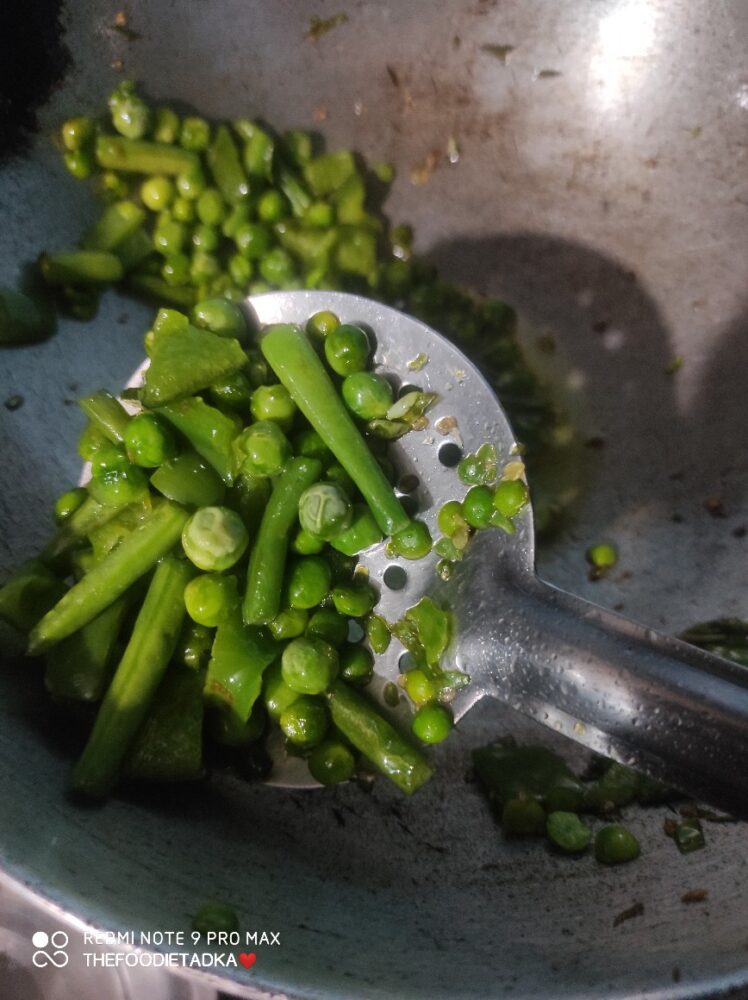 11) Turn off the flame and drain them off.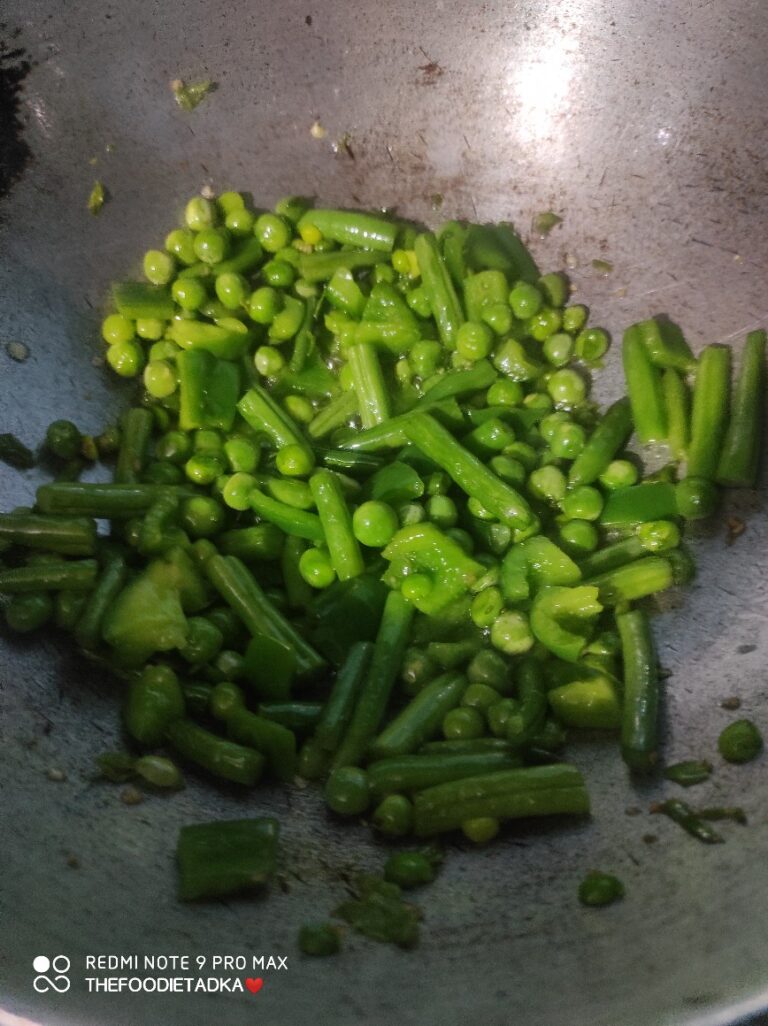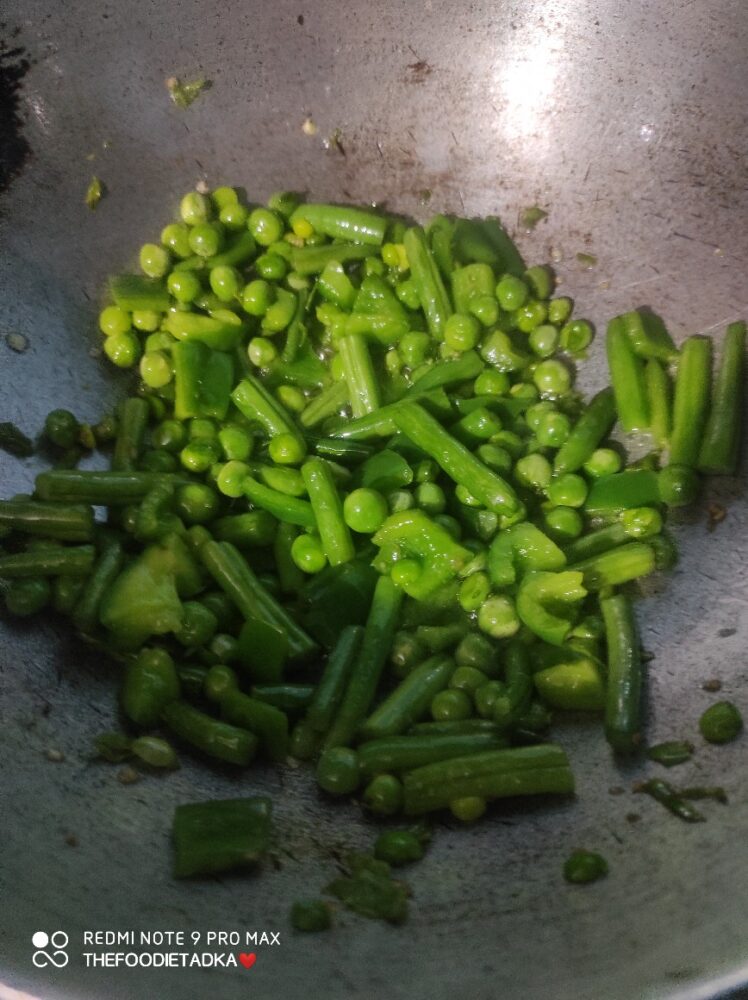 12) Let them cool down for some time.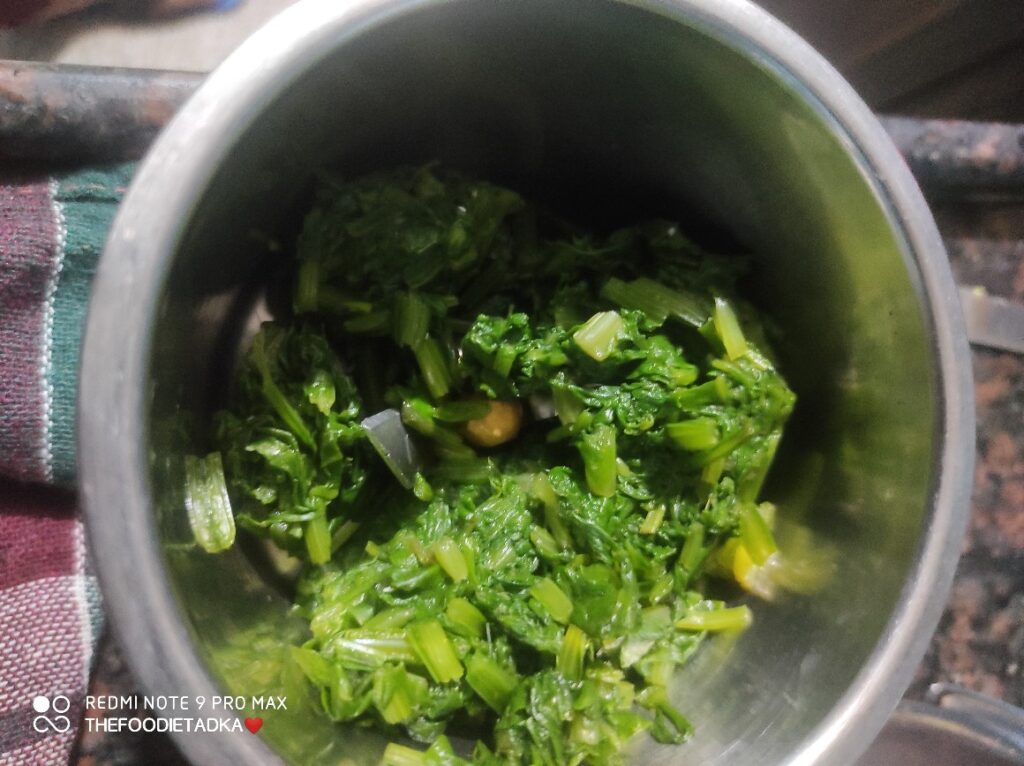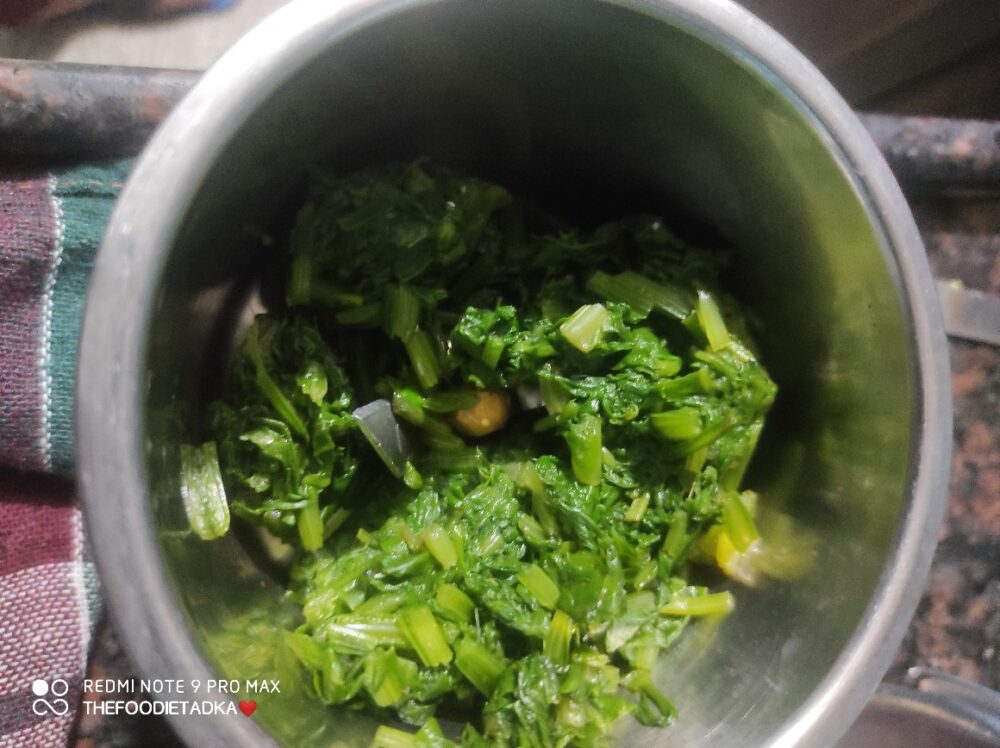 13) Now transfer the boiled spinach to a mixer jar.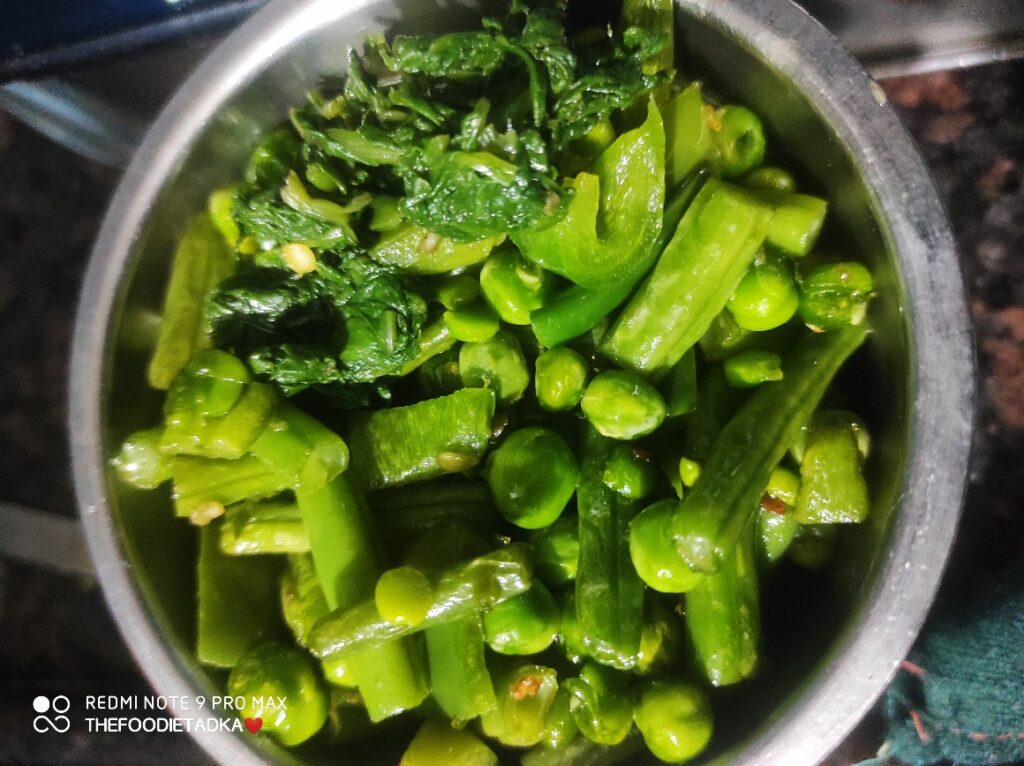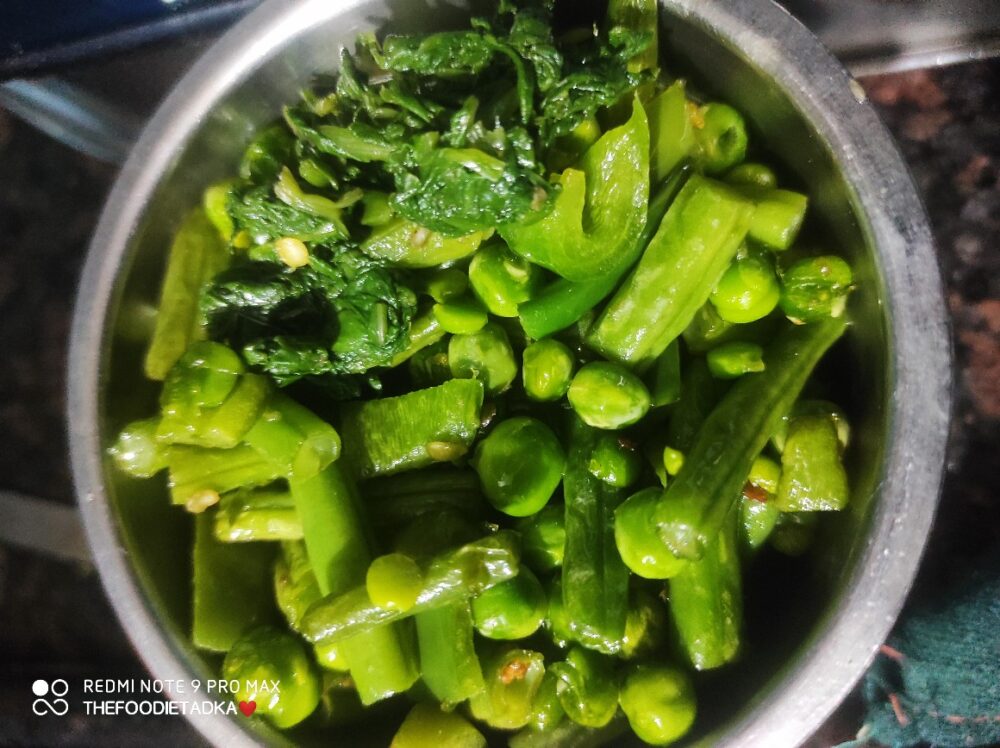 14) Add the remaining veggies to the jar.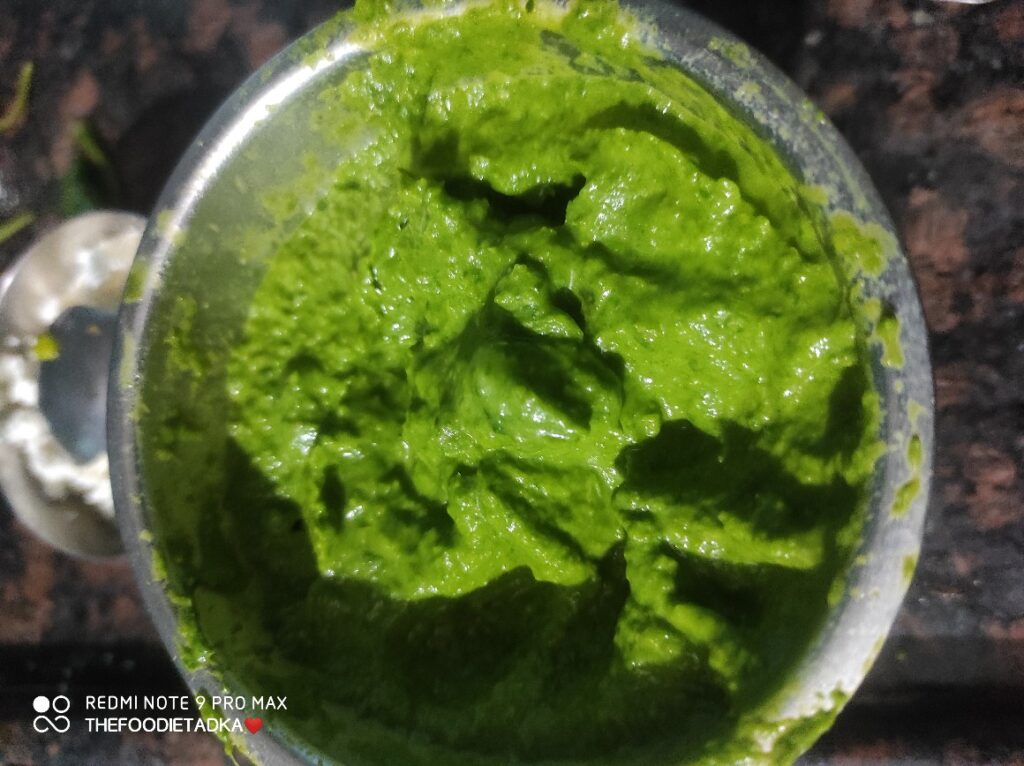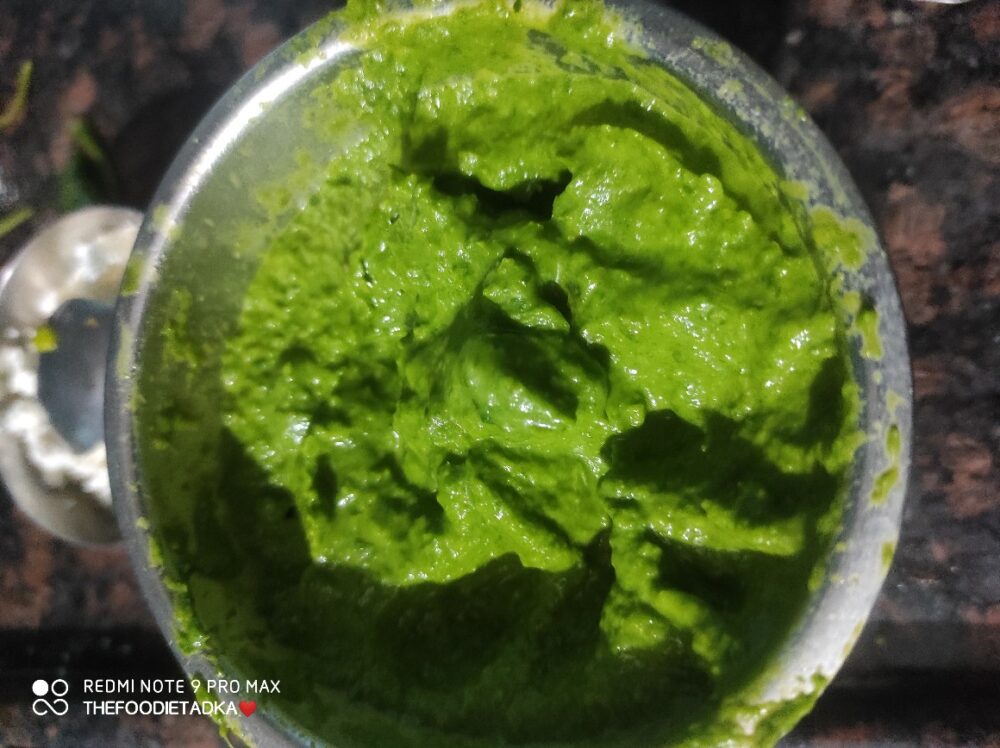 15) Blend it into a smooth paste.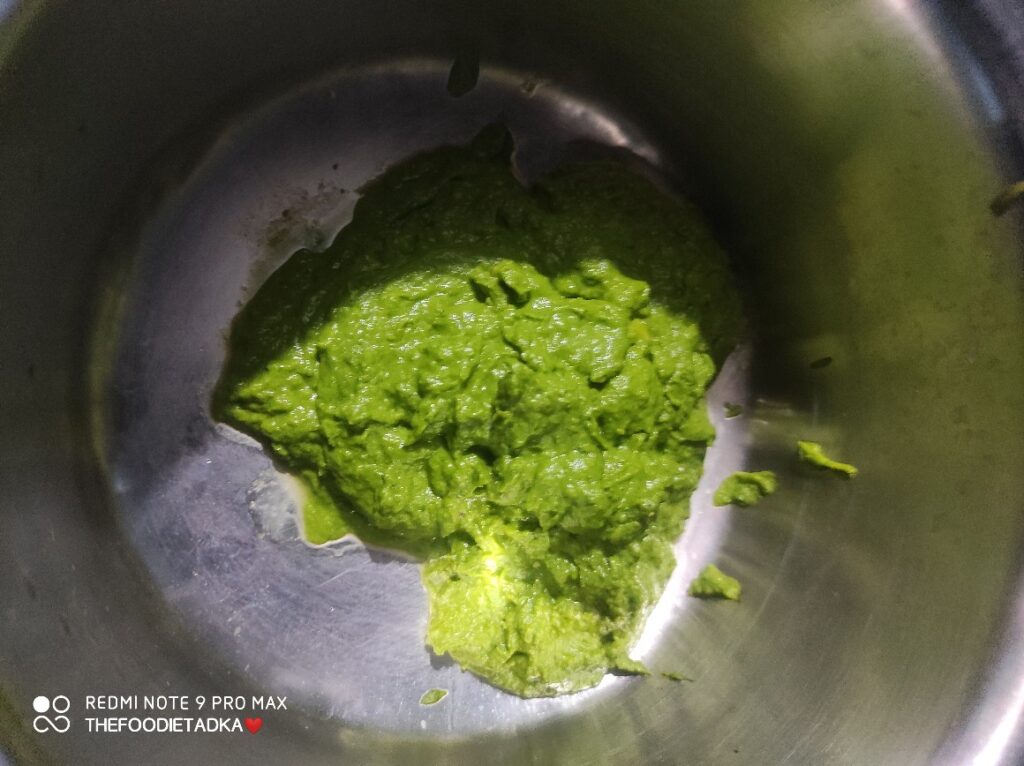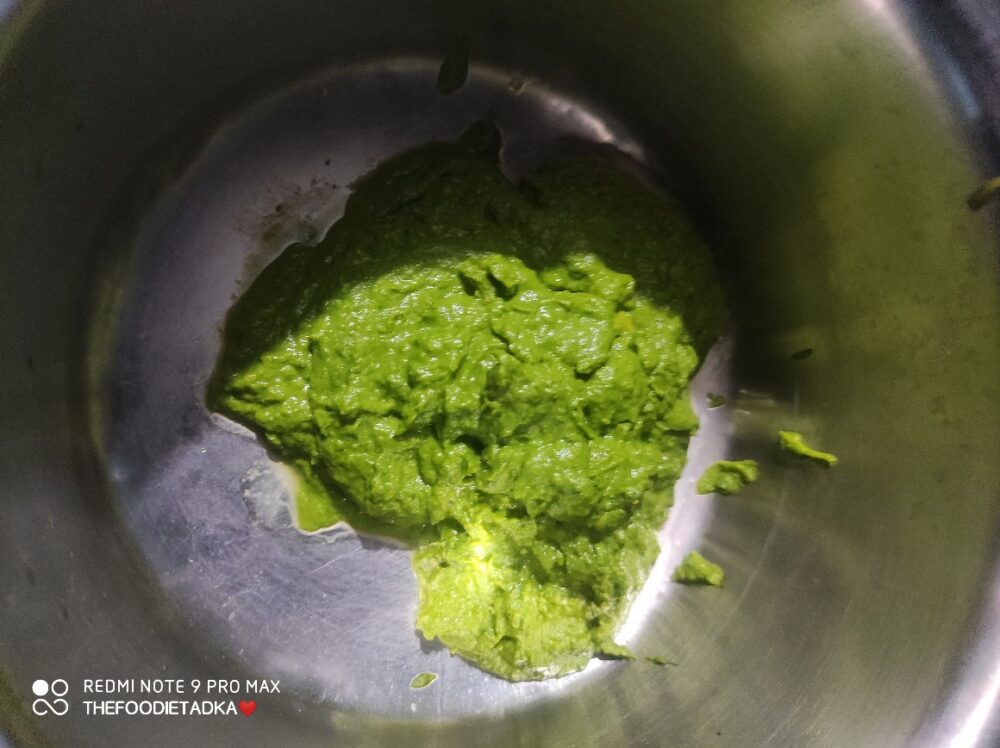 16) Now take a pot and add the blended paste to it.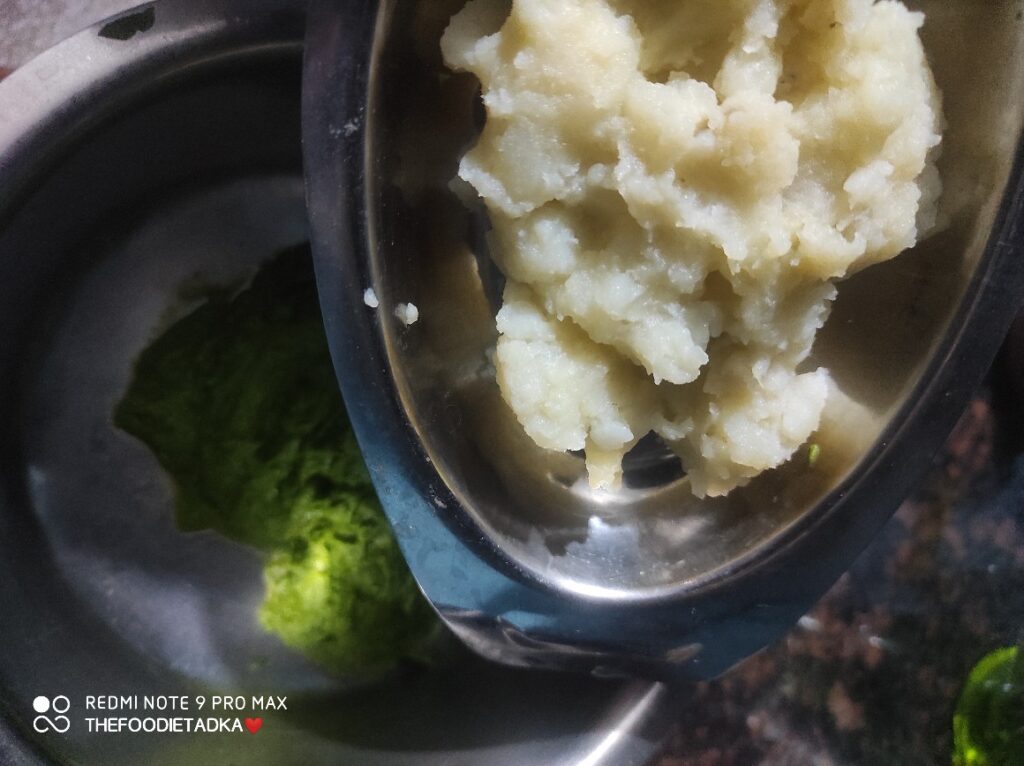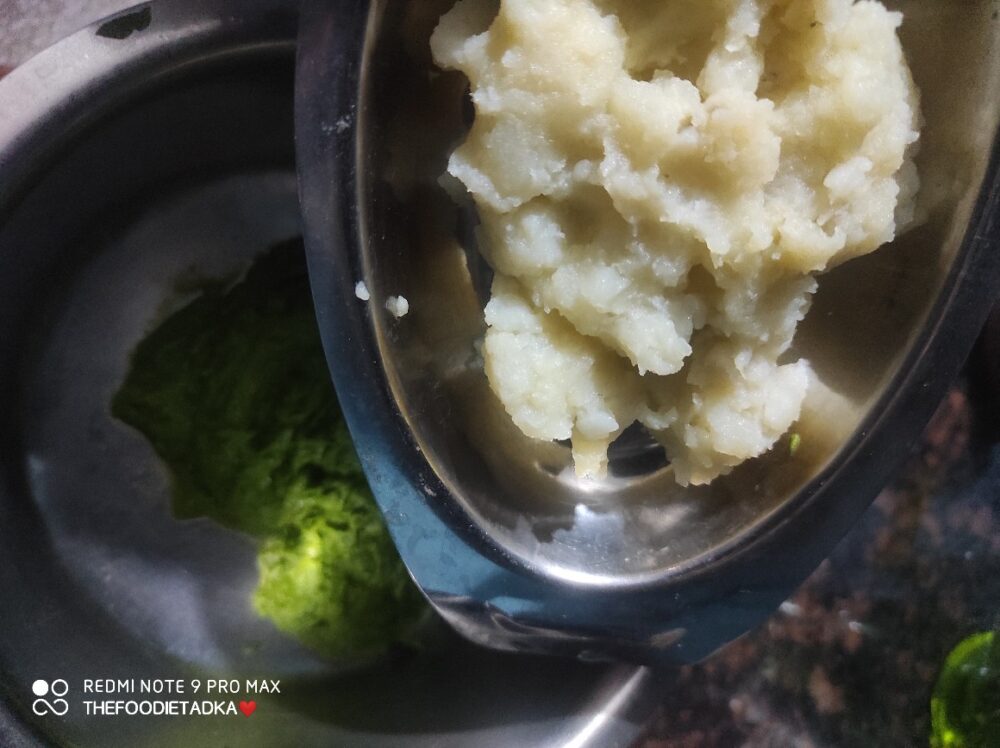 17) Add the mashed potatoes to it.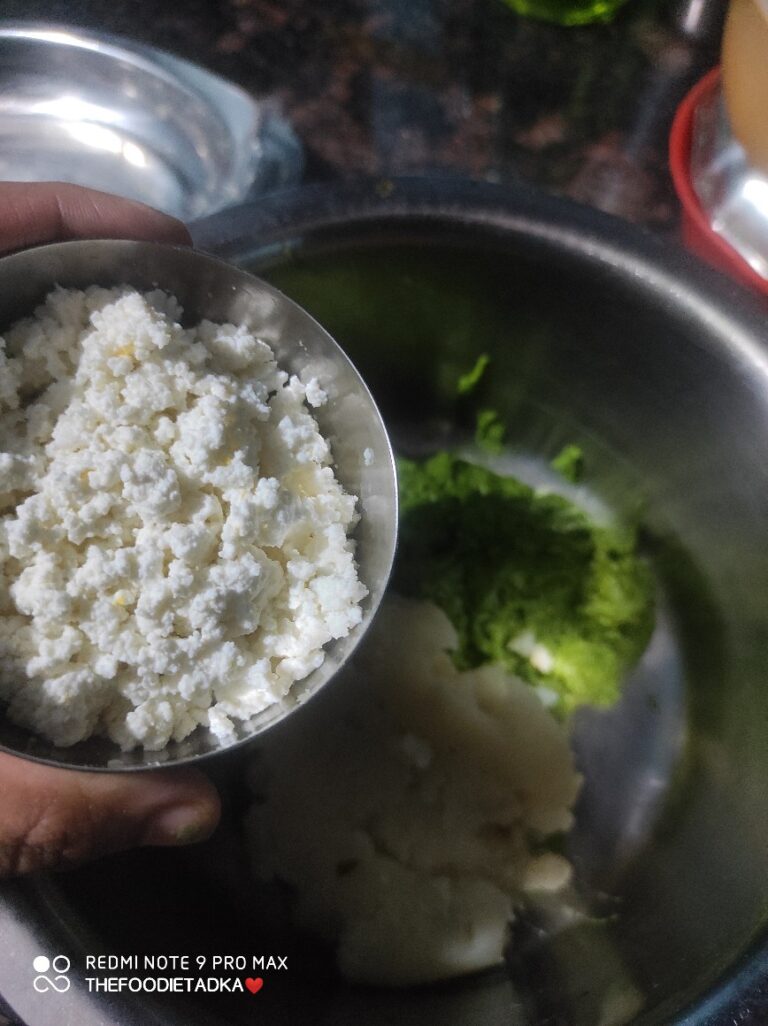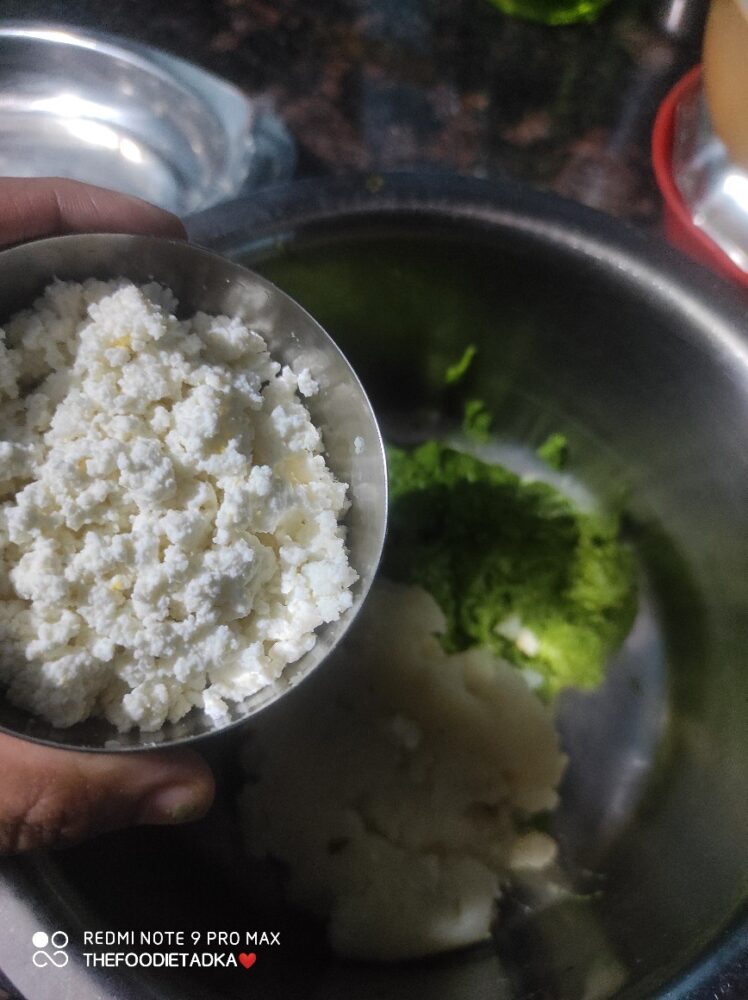 18) Add 100 grams of mashed paneer to it.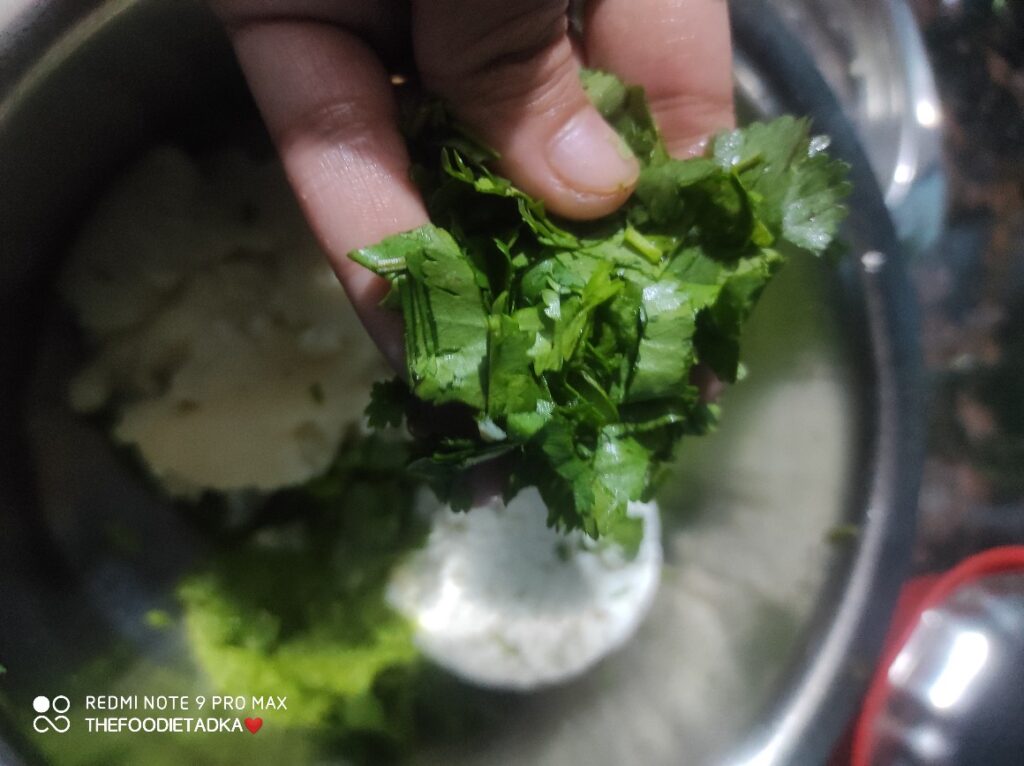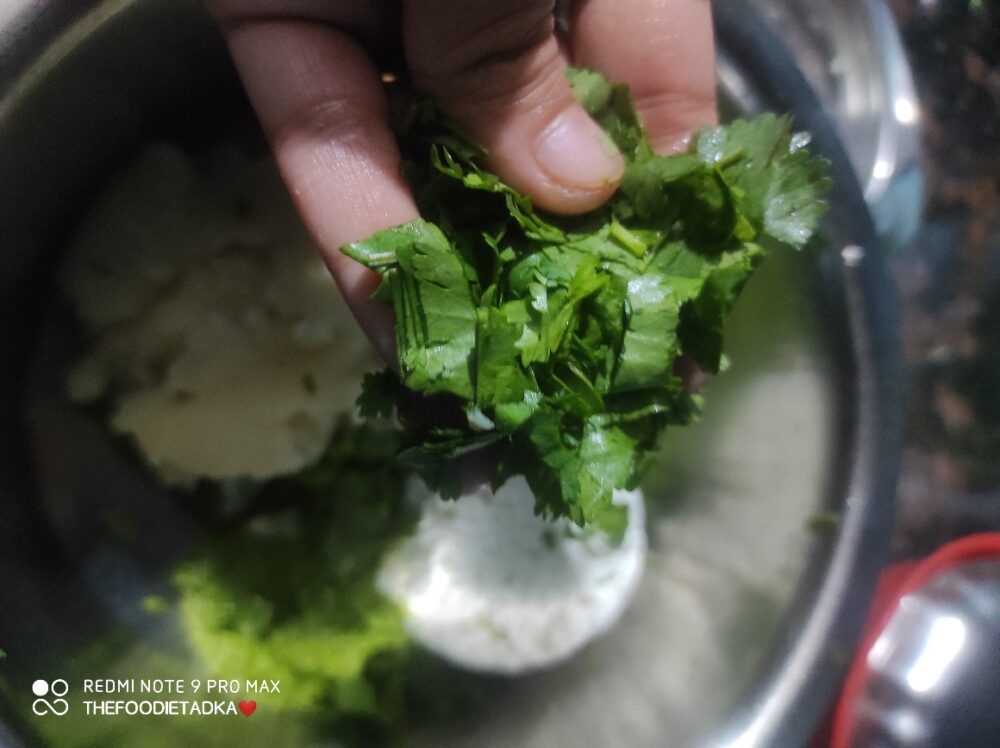 19) Add the chopped coriander leaves to it.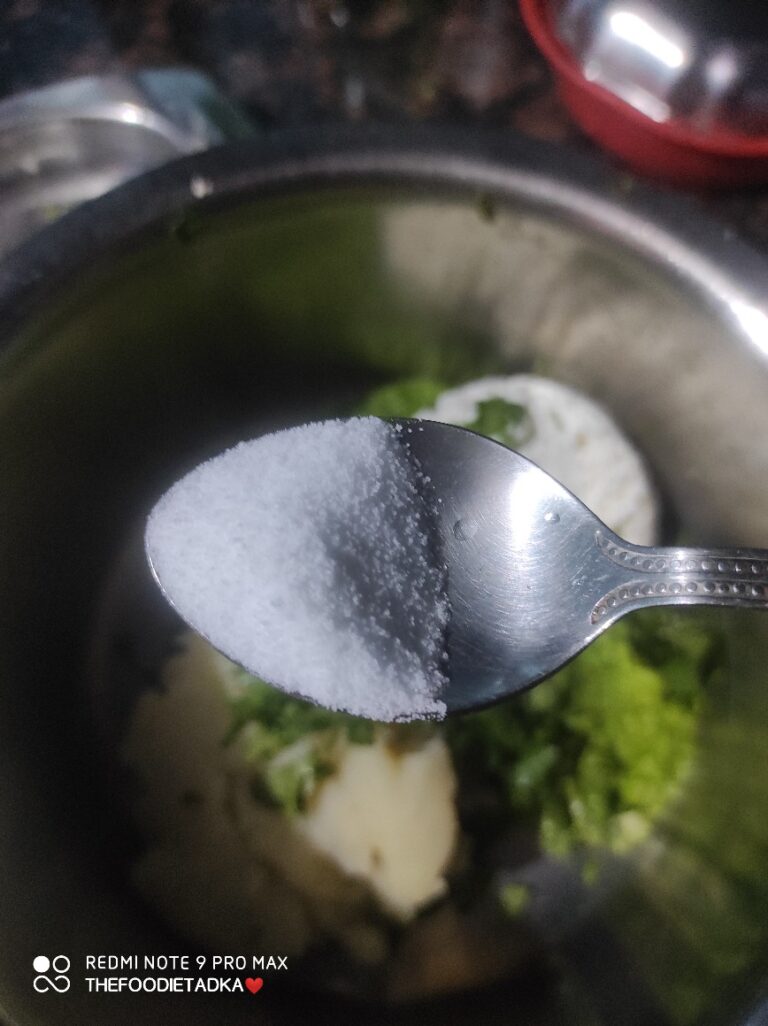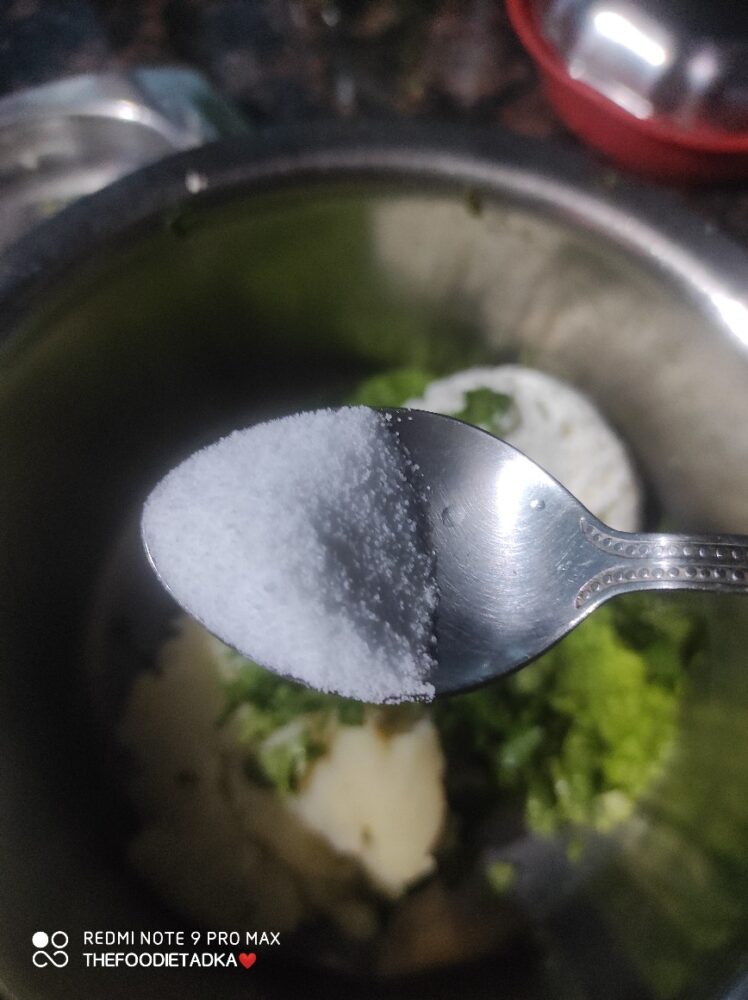 20) Add salt as per taste.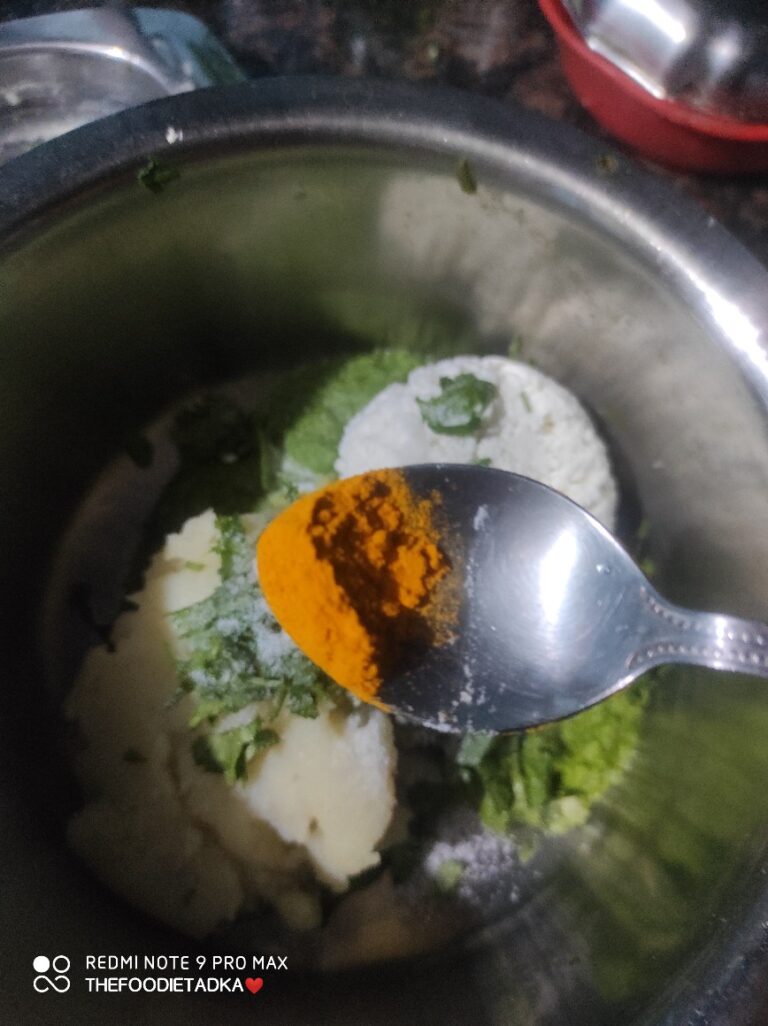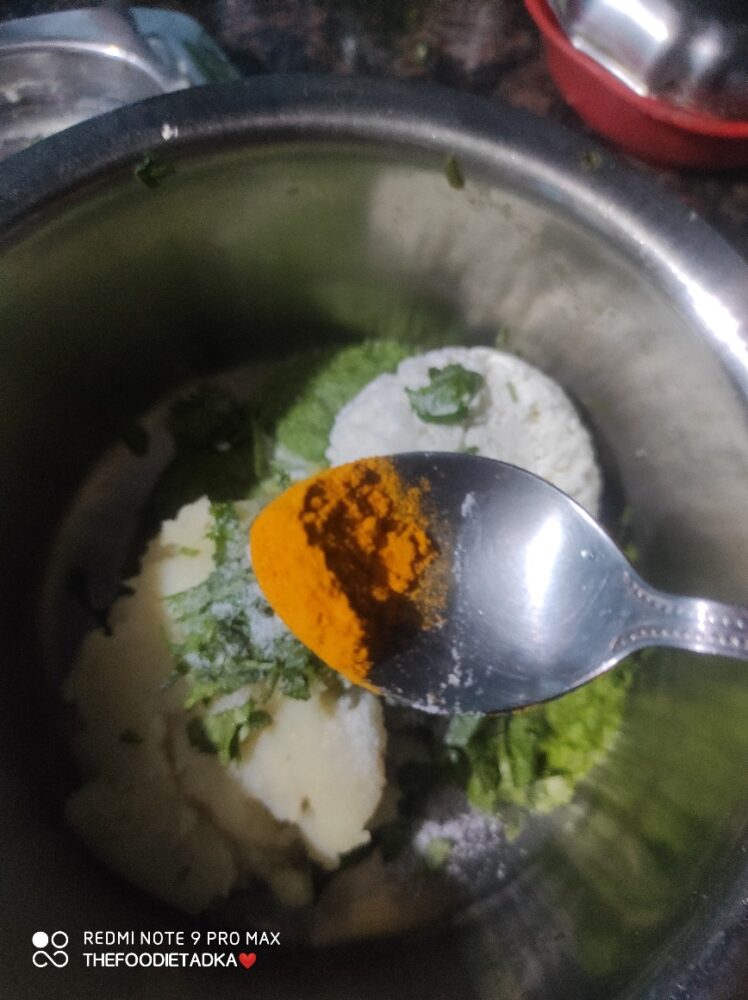 21) Now add 1/3 tablespoon turmeric powder to it.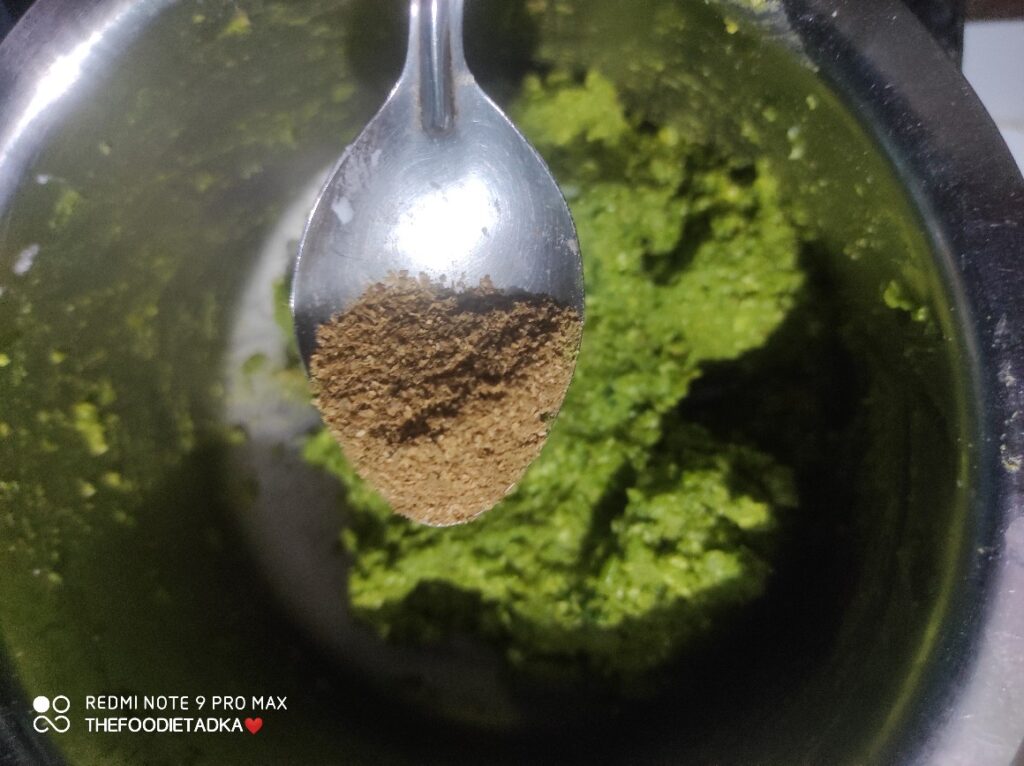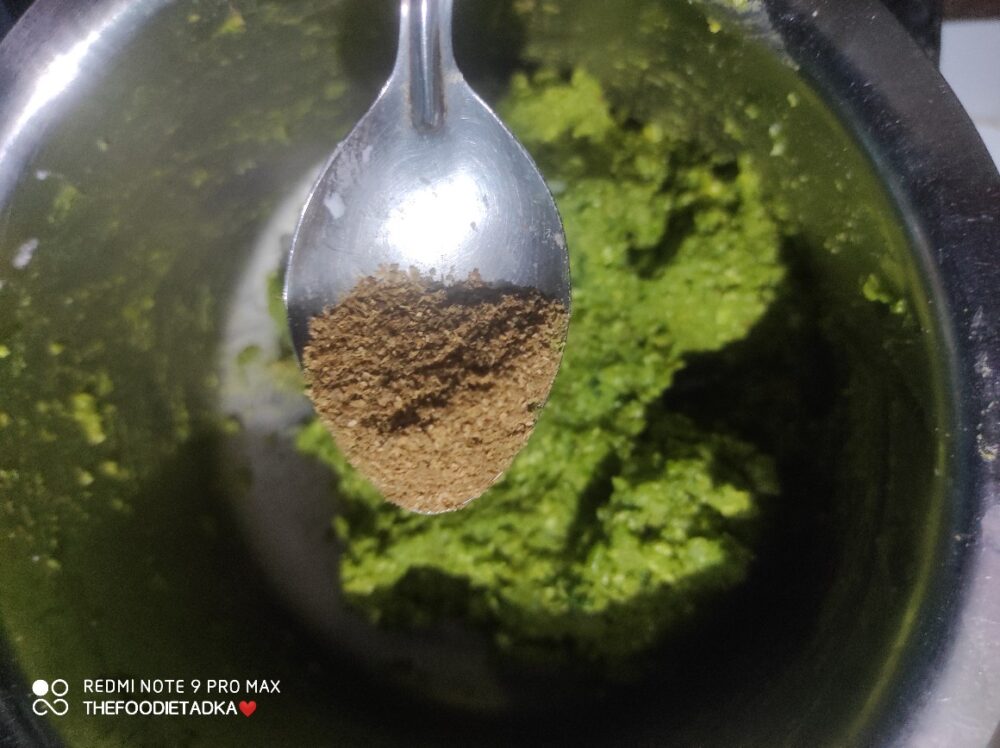 22) Add 1/2 tablespoon coriander powder to it.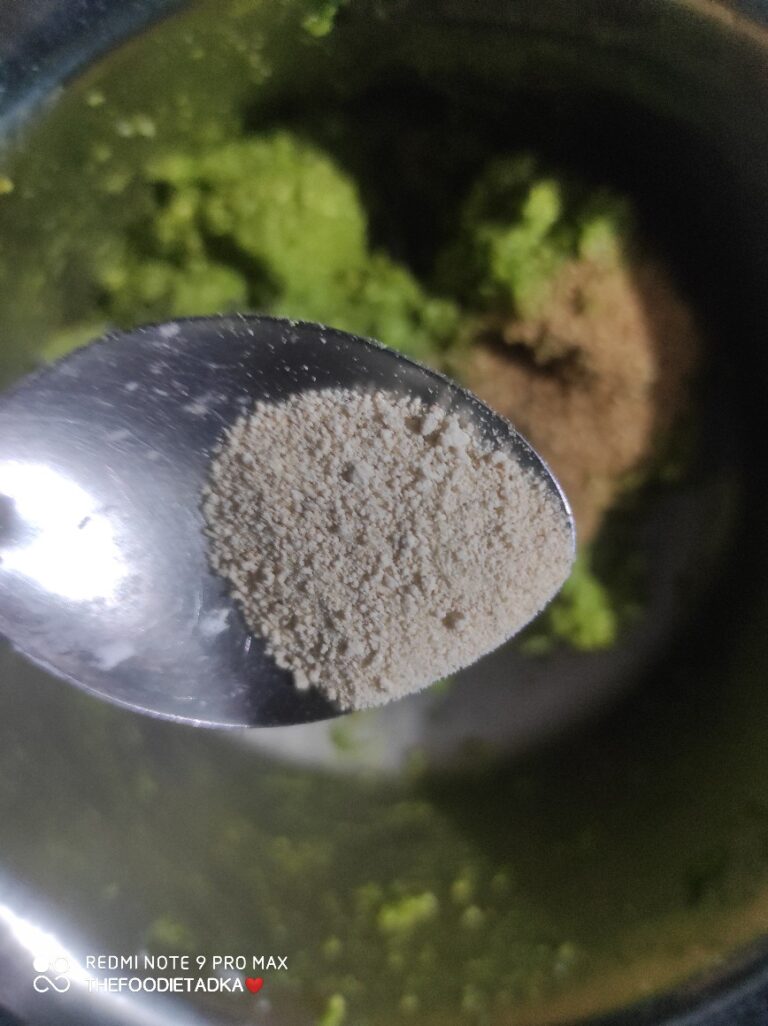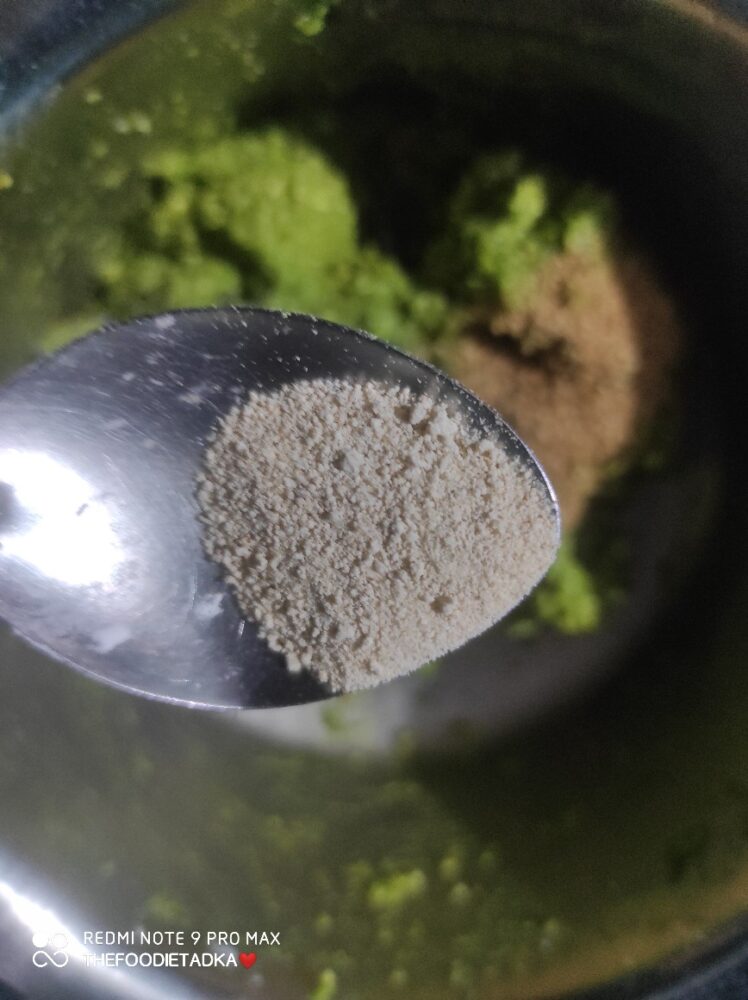 23) Add 1/2 tablespoon aamchur or dried mango powder to it.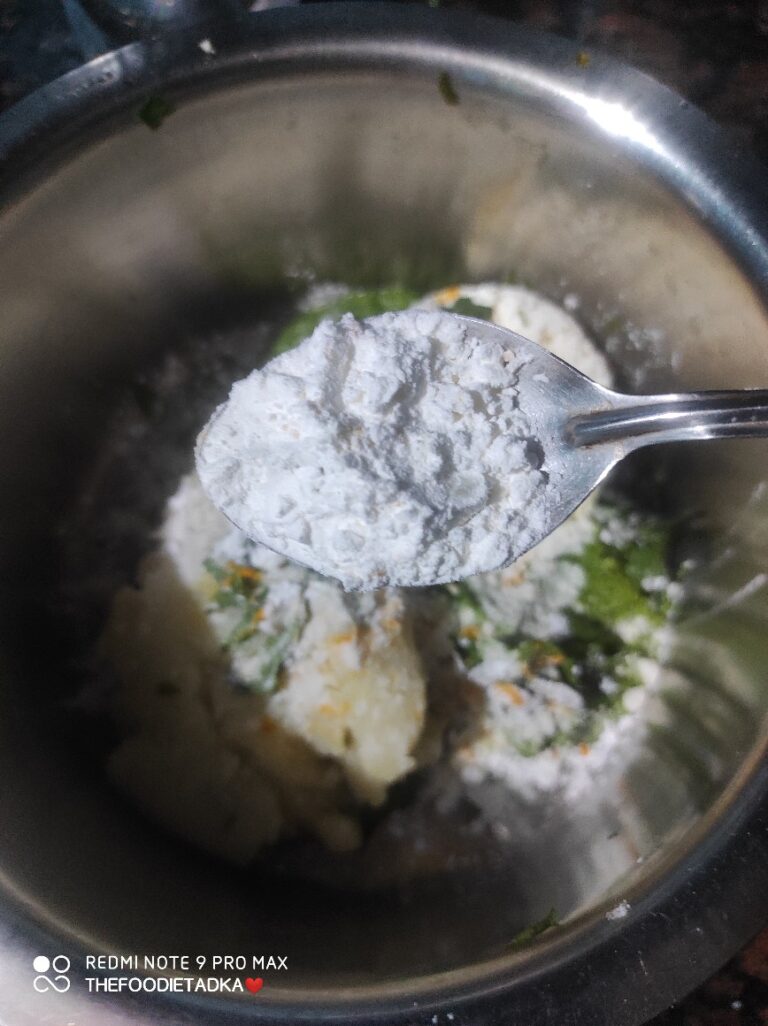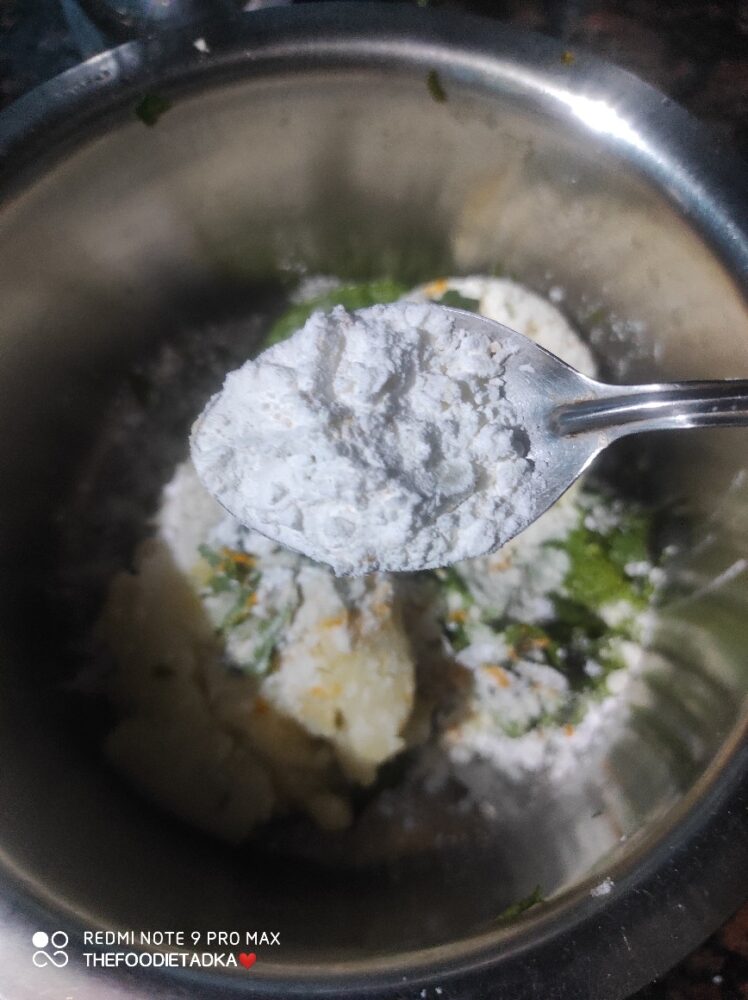 24) Add 2 tablespoon cornflour to it.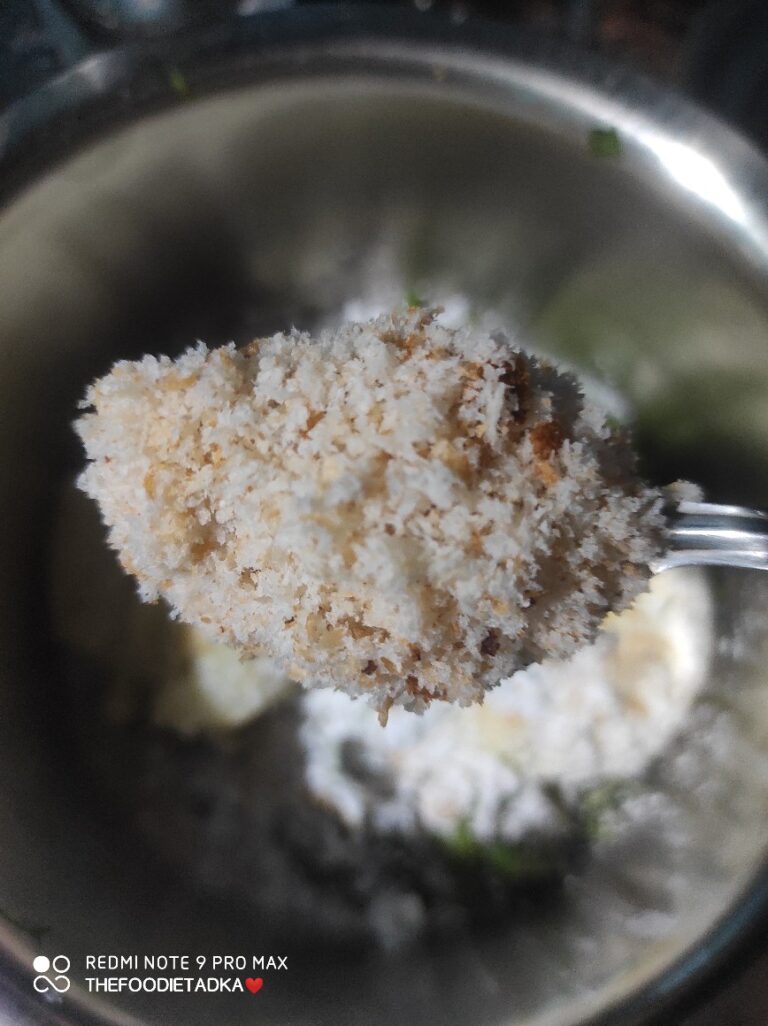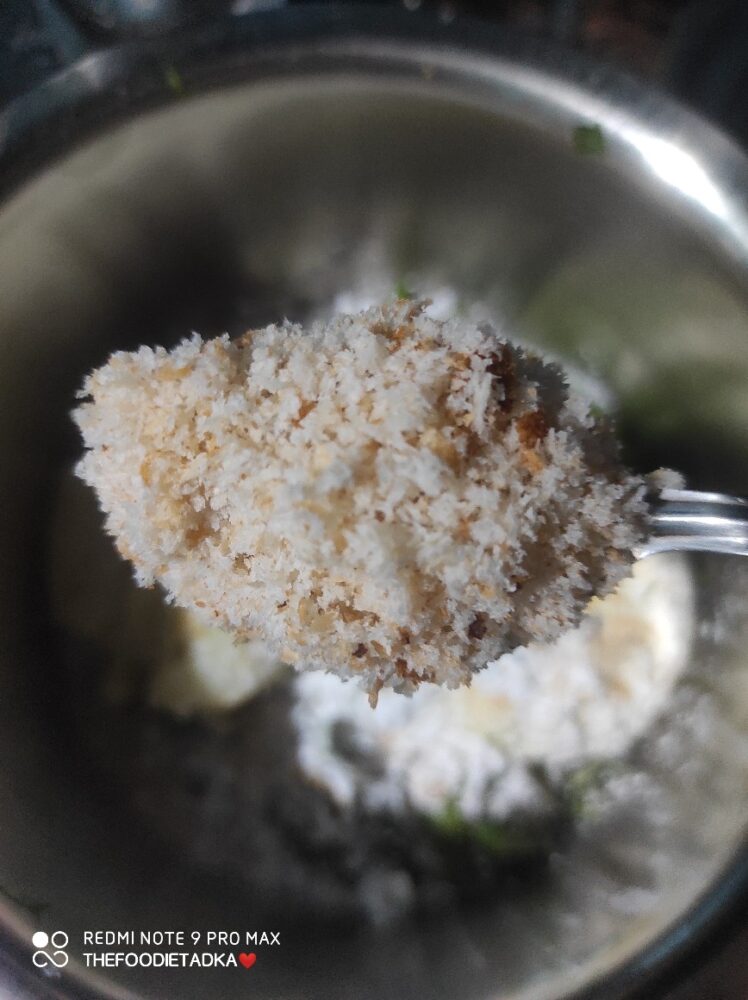 25) Finally add 3/4 cup bread crumbs in it. Keep 1/4 cup bread crumbs aside for later. (You can add more bread crumbs if you find the dough to be sticky)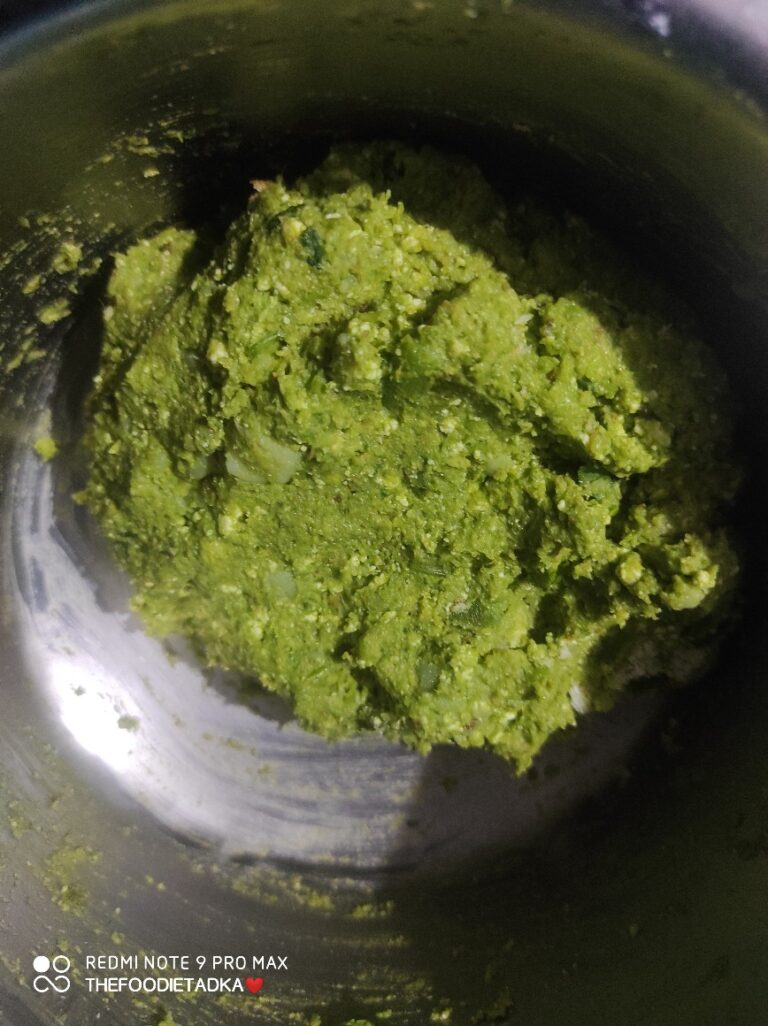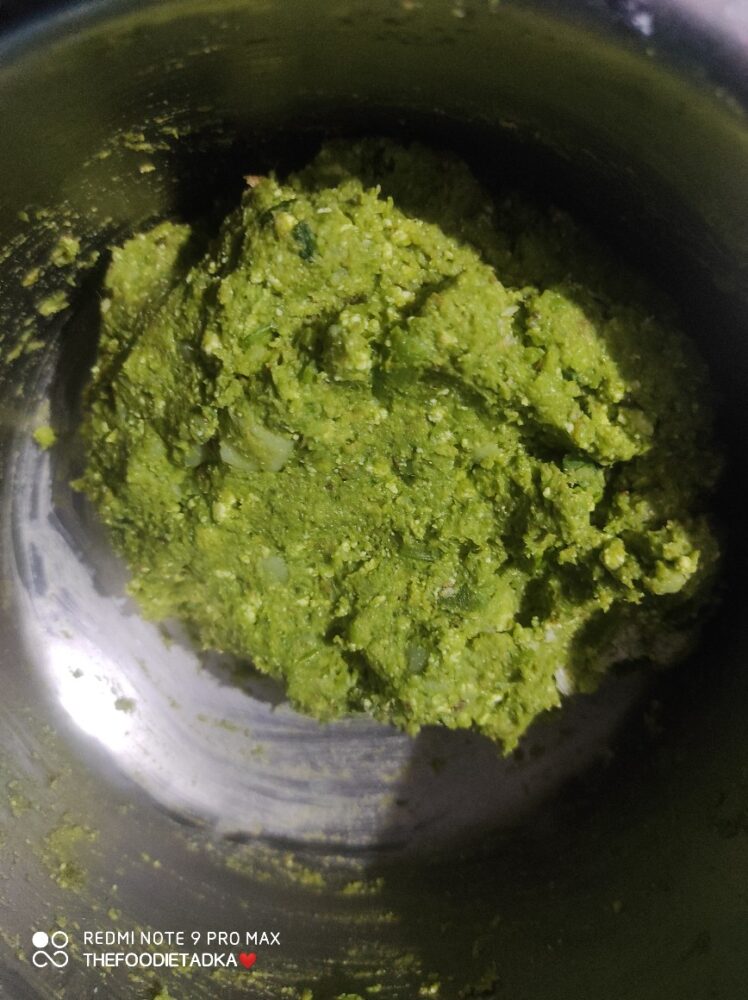 26) Mix them all together with your hands.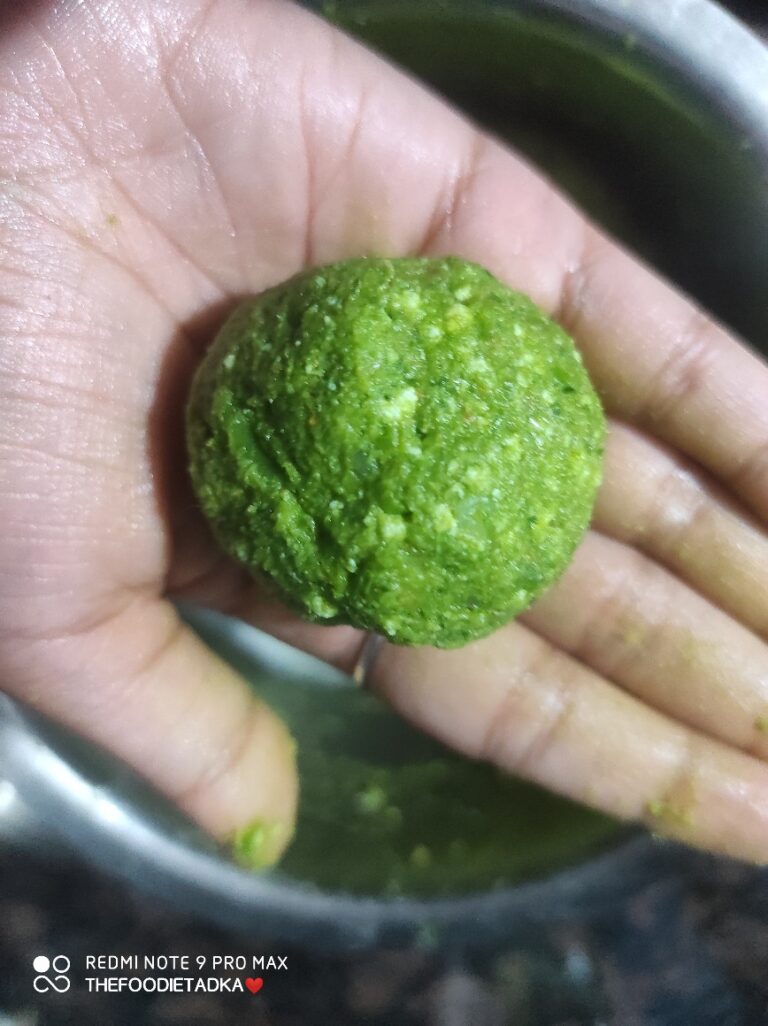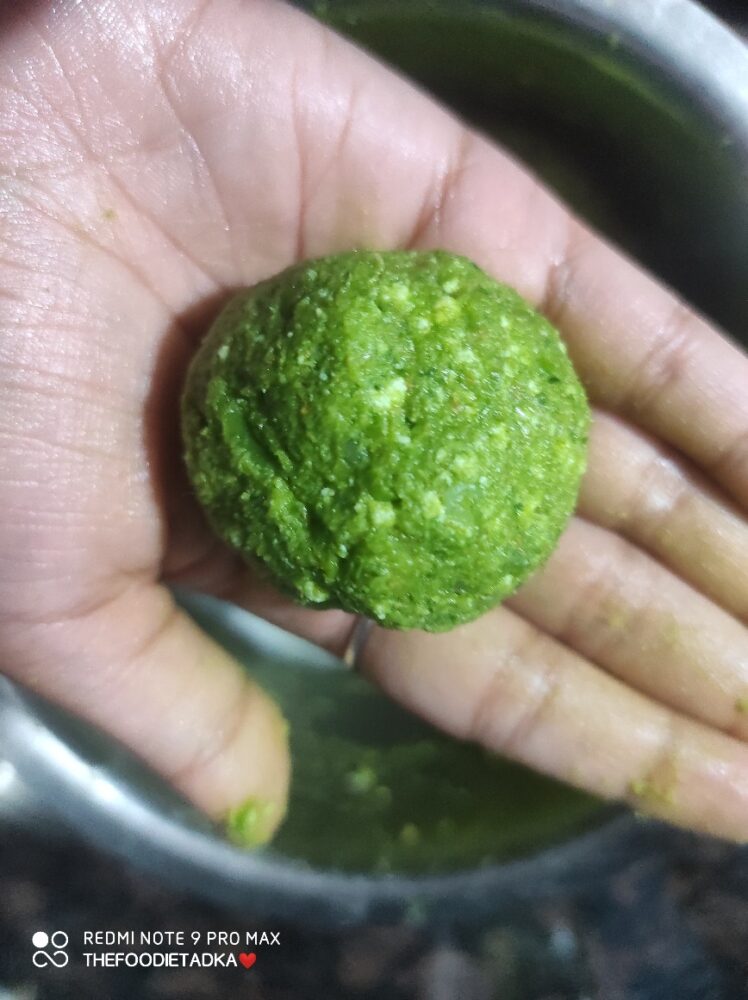 27) Now roll them down into medium sized balls.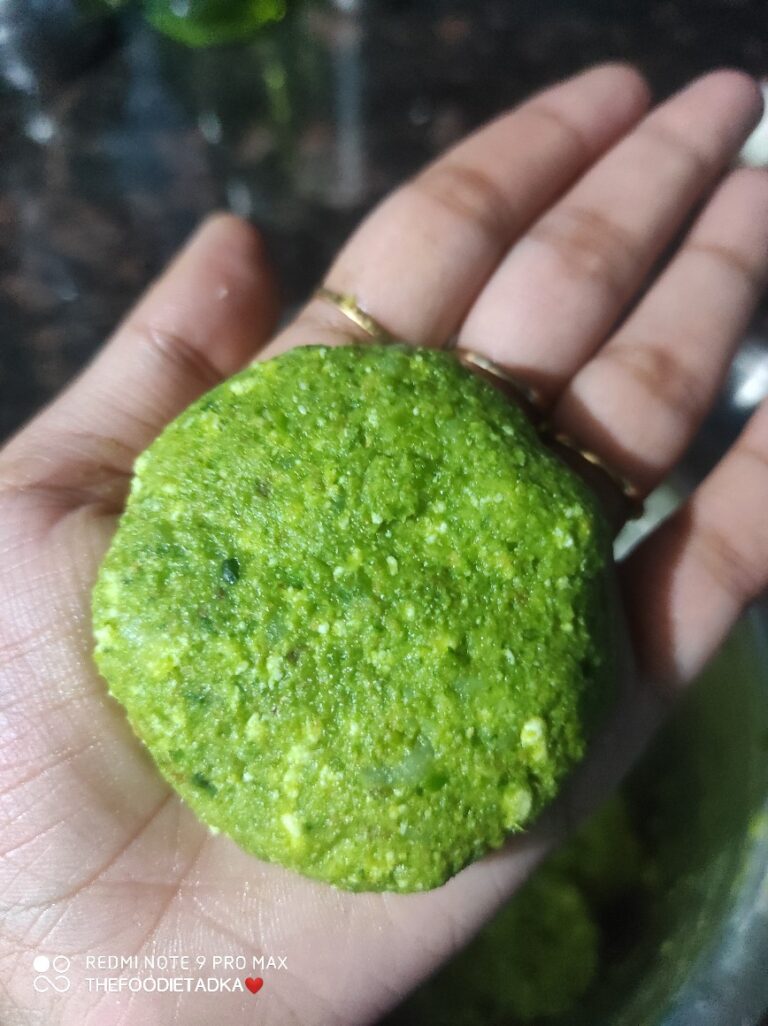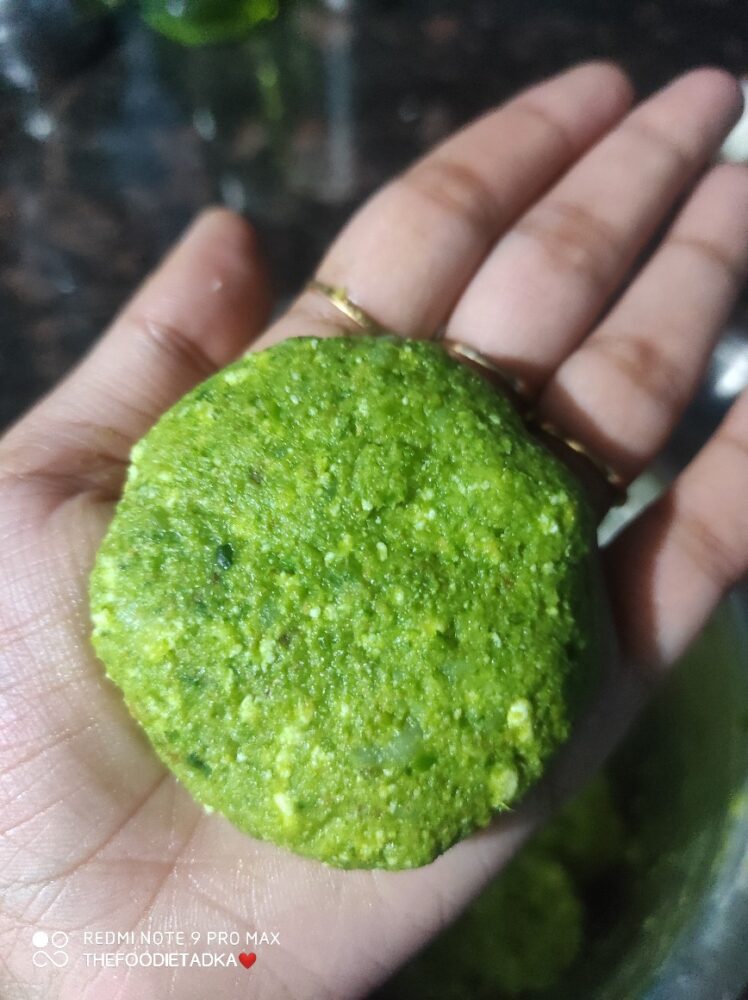 28) Flatten them with your hands giving them a perfect shape.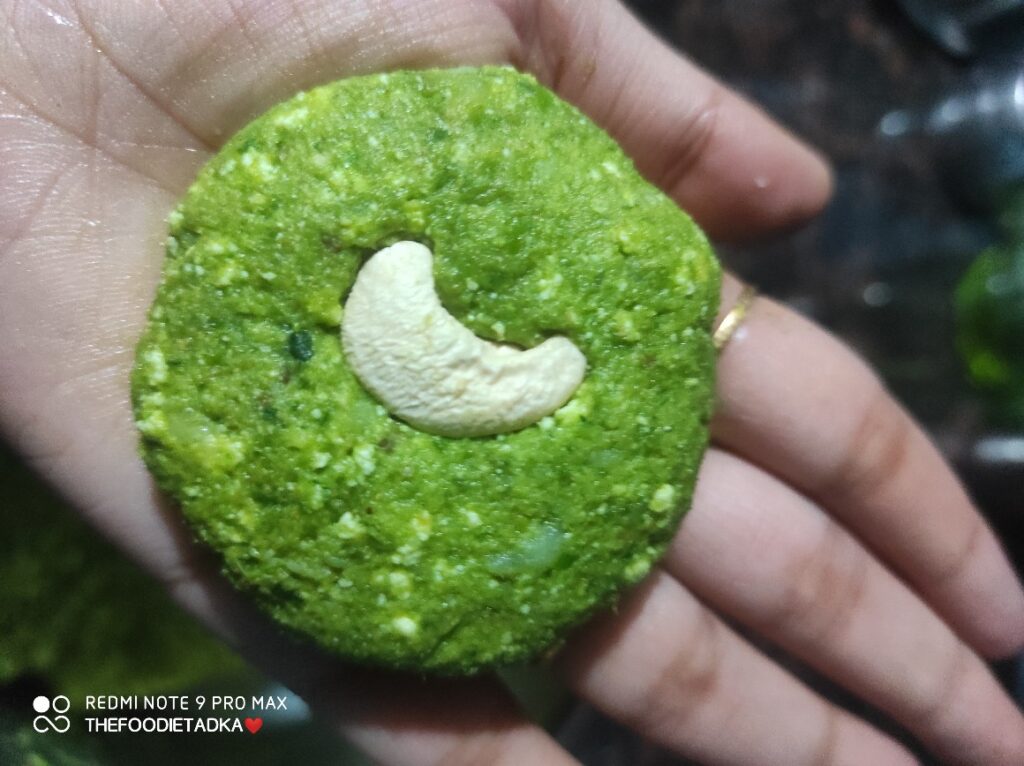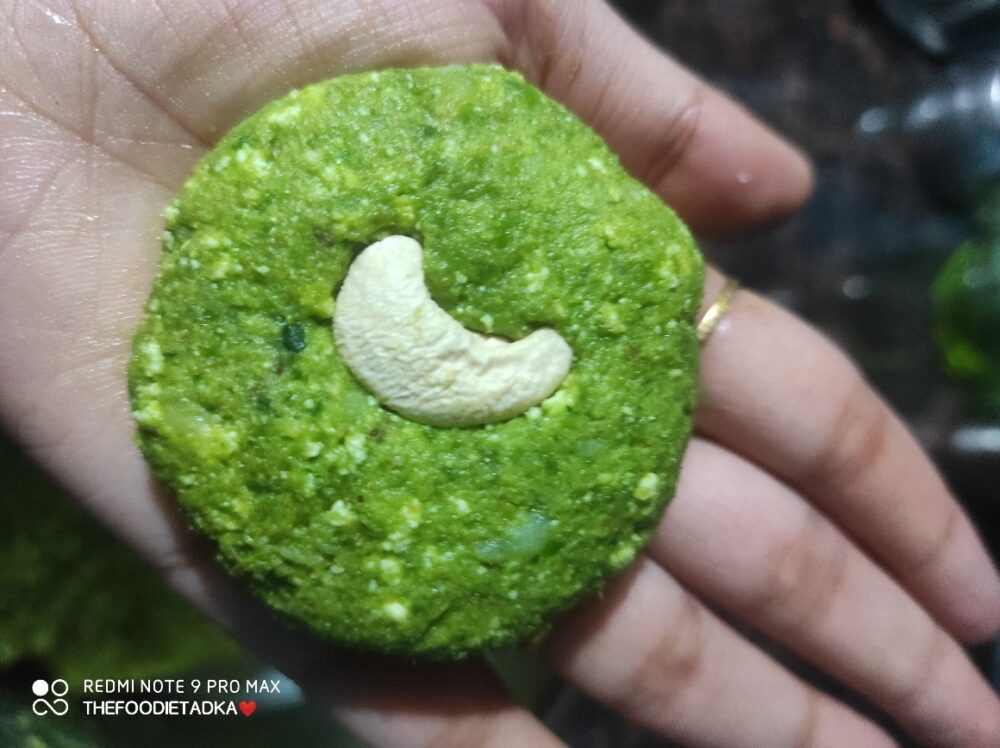 29) Now add a cashew nut on the middle.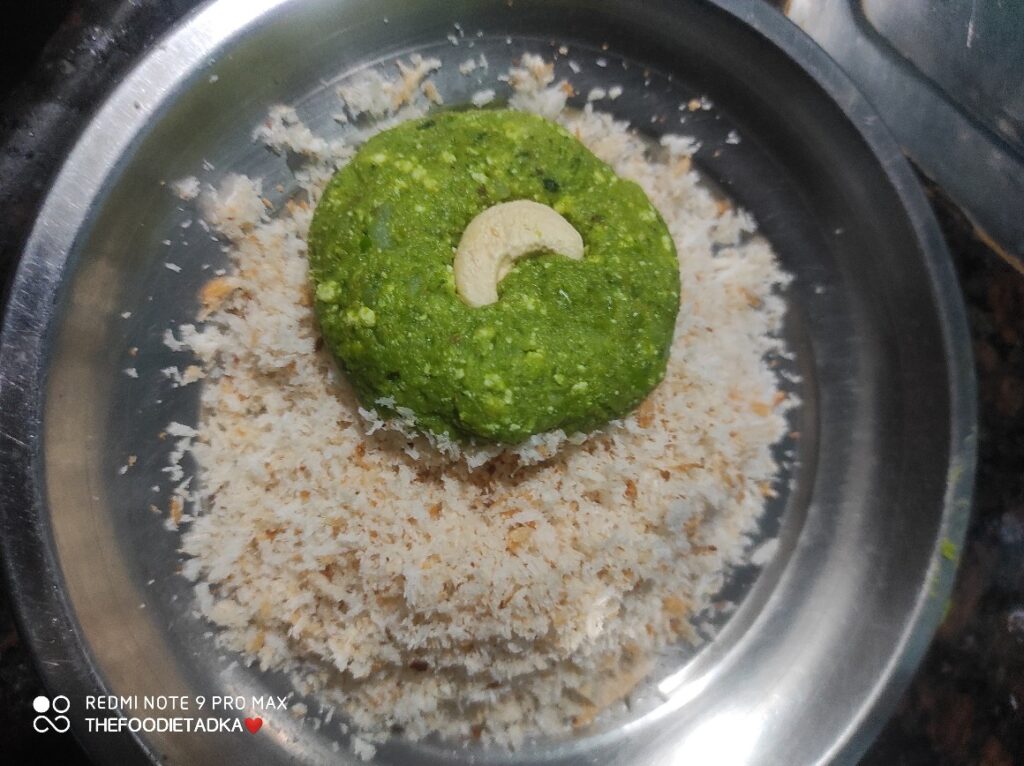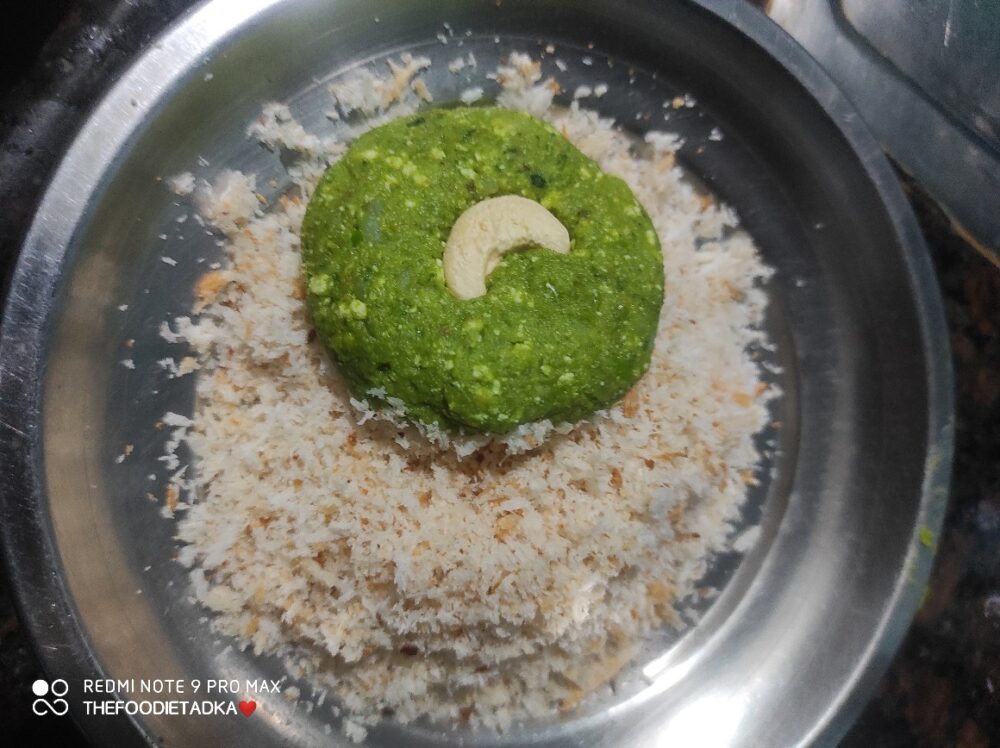 30) Cover it with bread crumbs in both sides..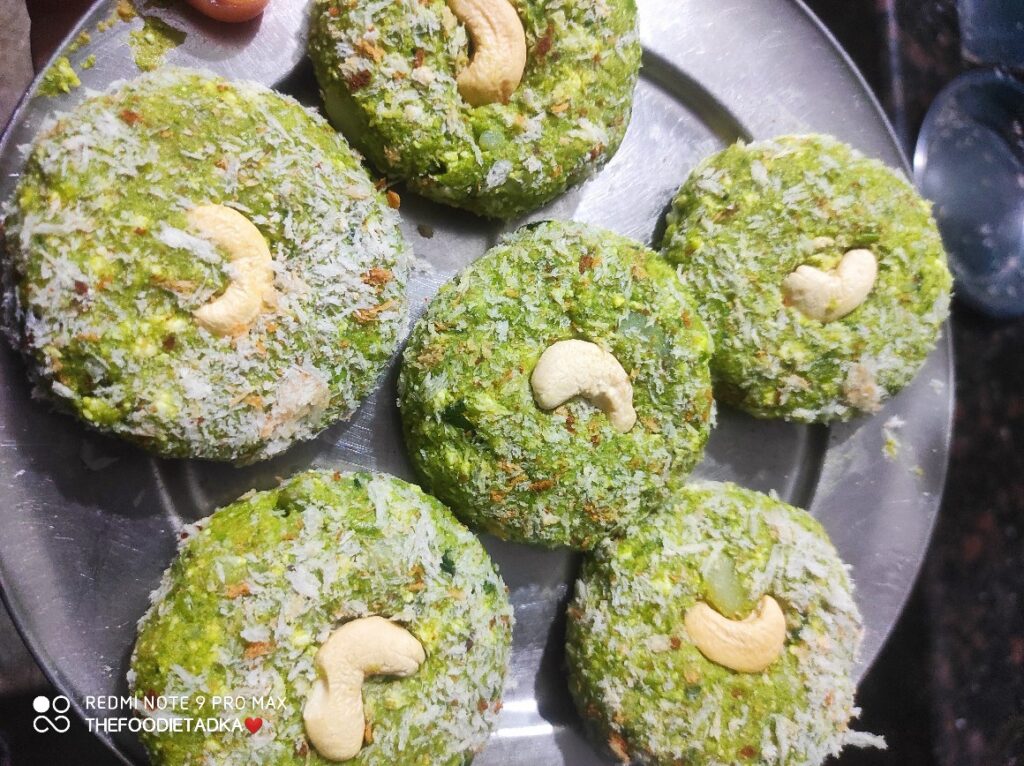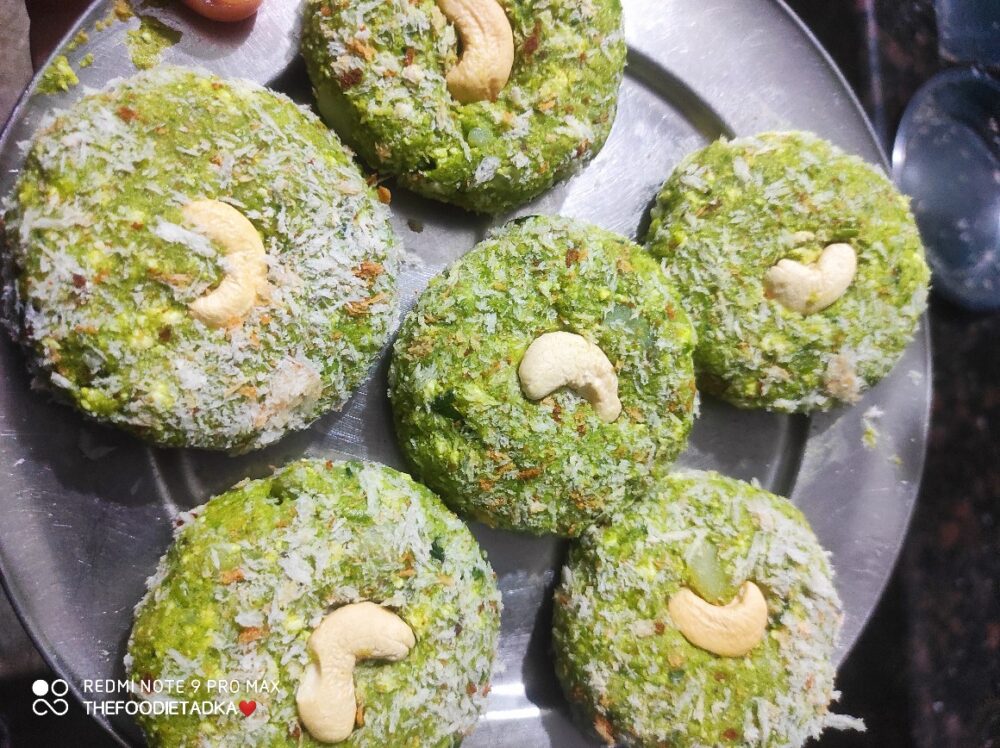 31) Repeat the same with the remaining batches and keep it aside.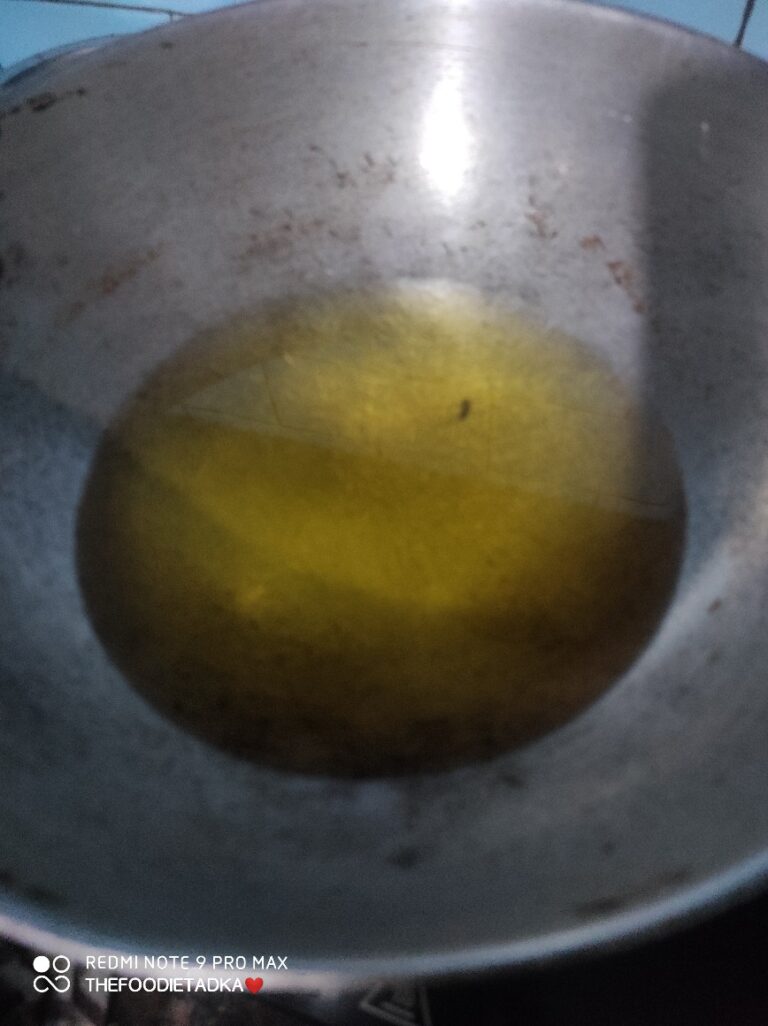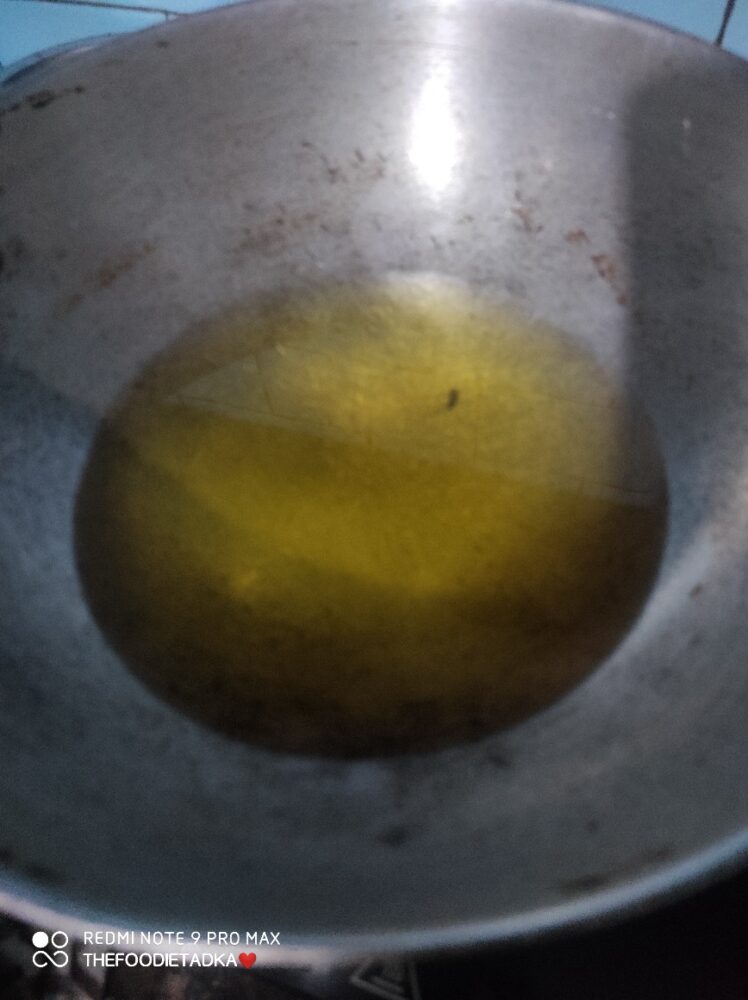 32) Now heat a pan with 2 cups of refined oil.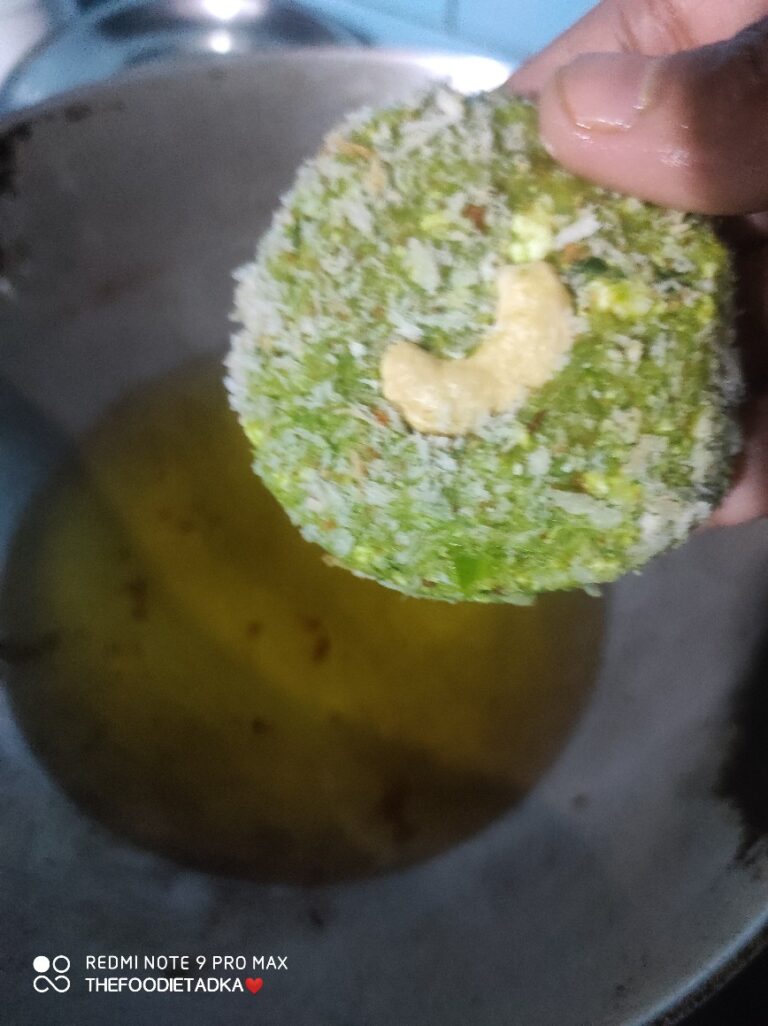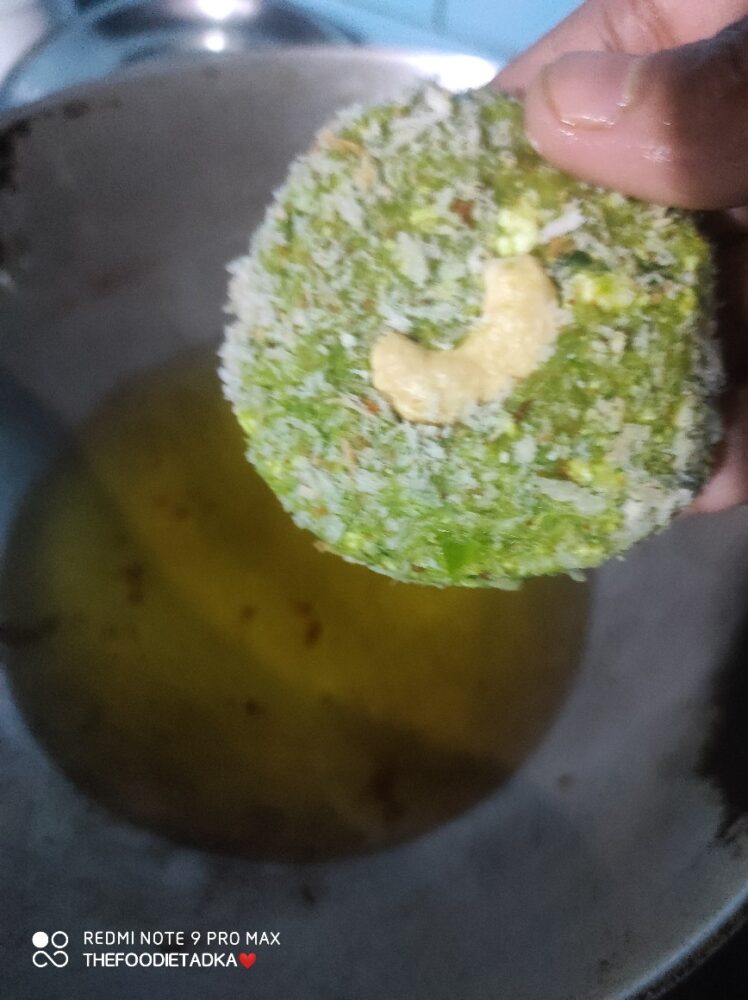 33) When the oil heats up turn the flame to low. Now slowly add the kabas to it.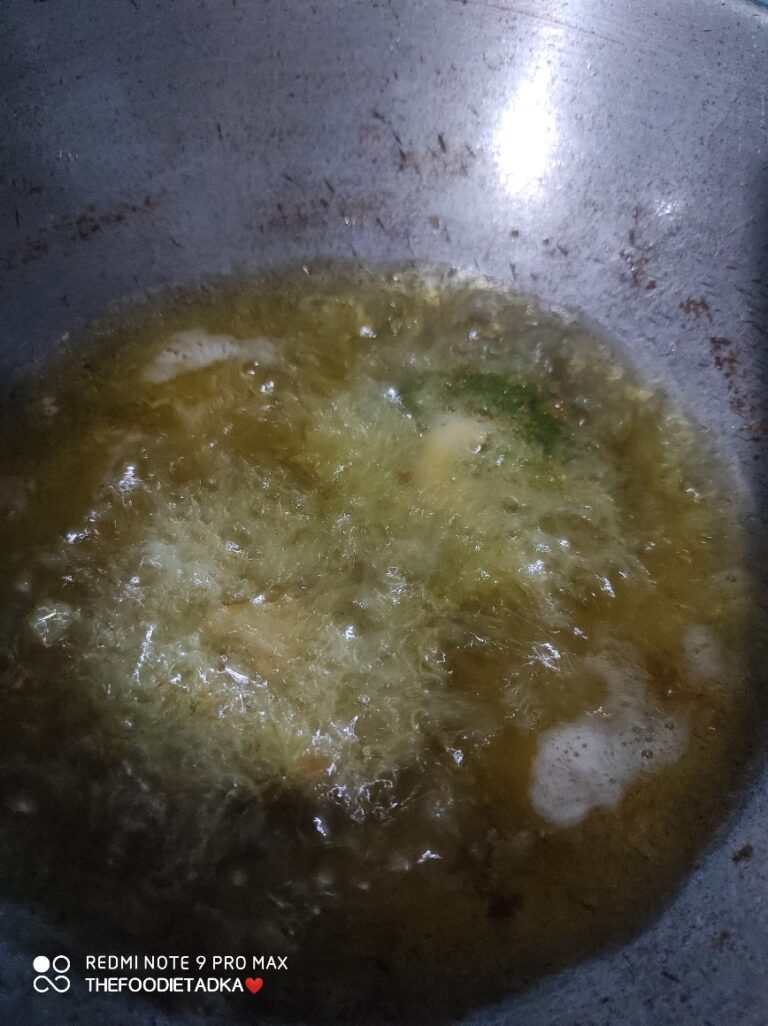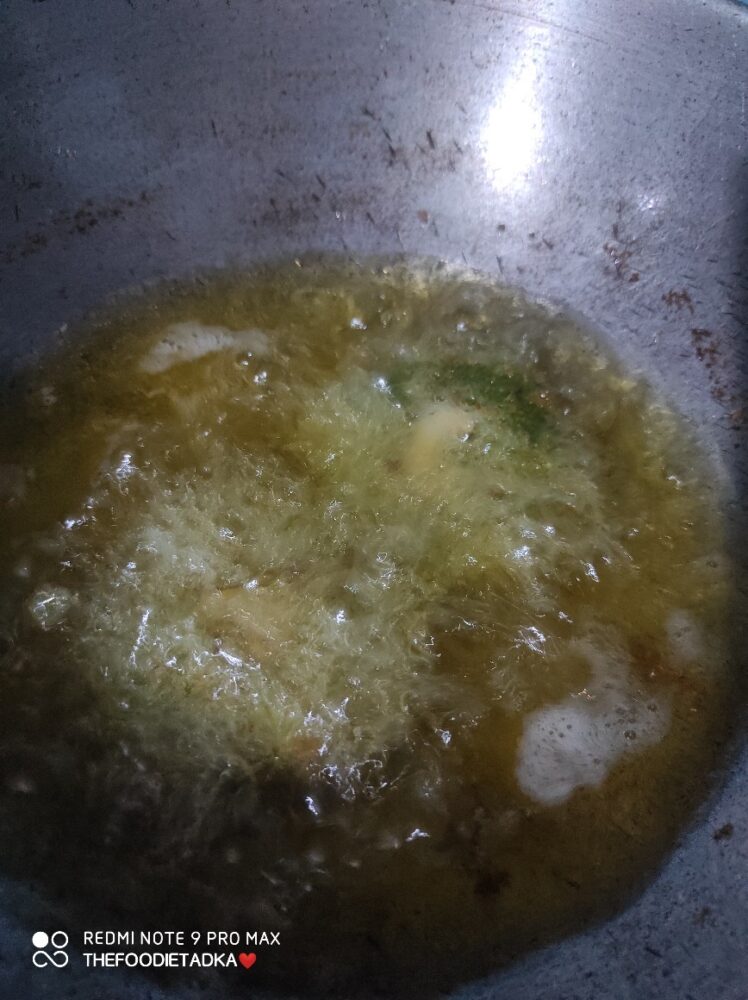 34) Deep fry for a minutes until brown and crisp.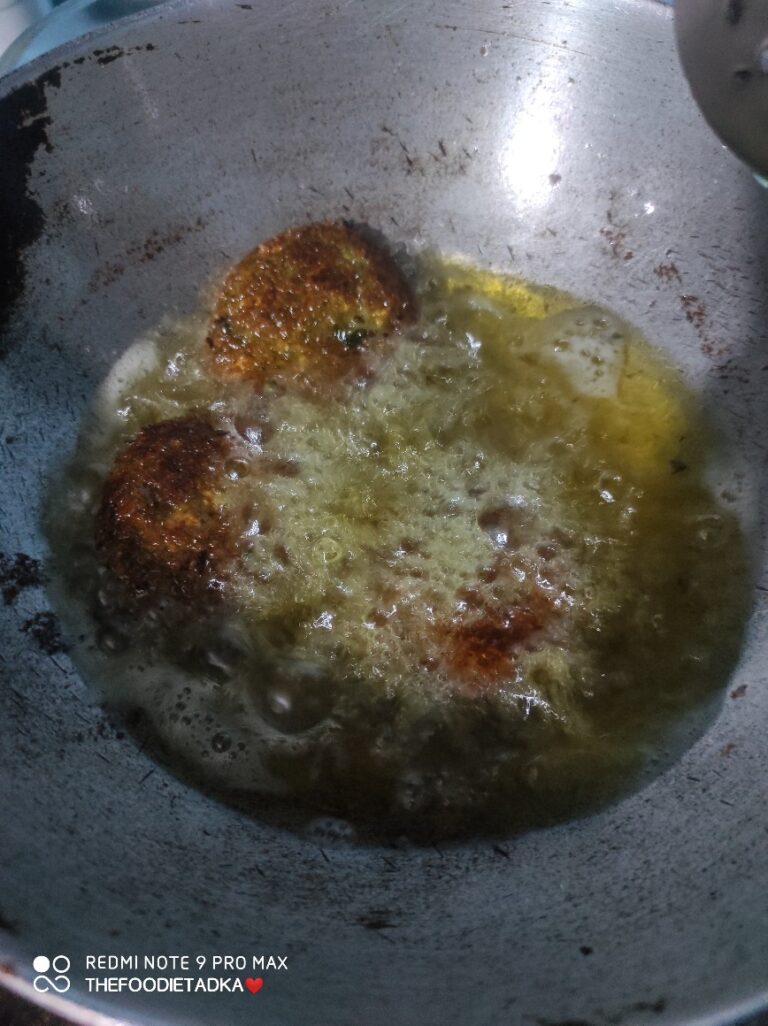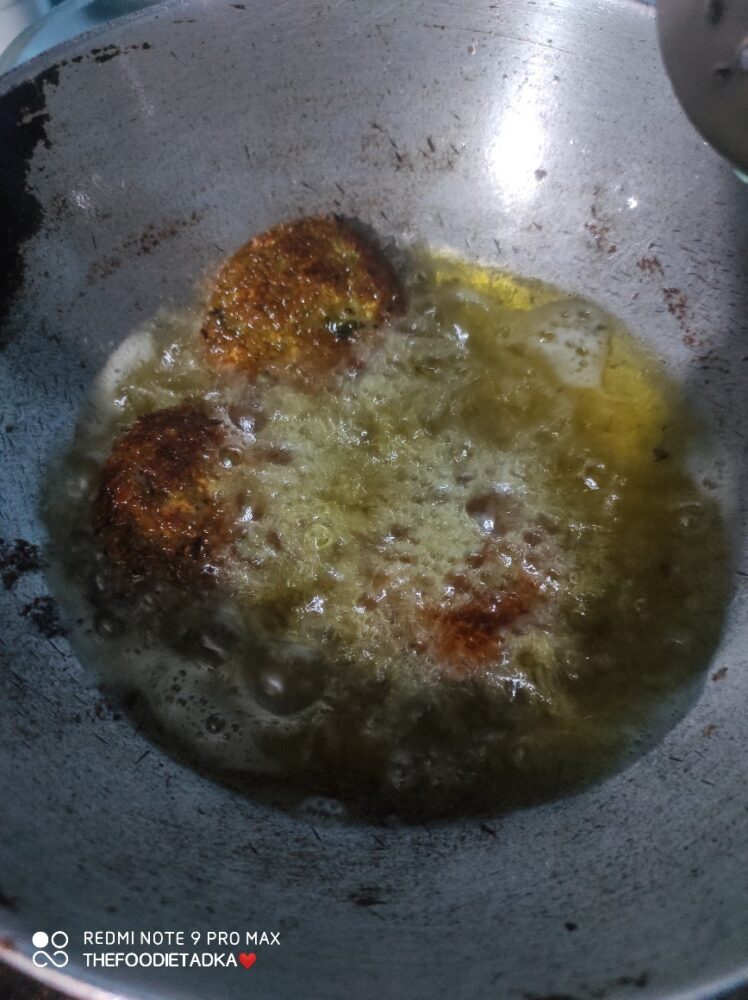 35) Repeat the same on the other side.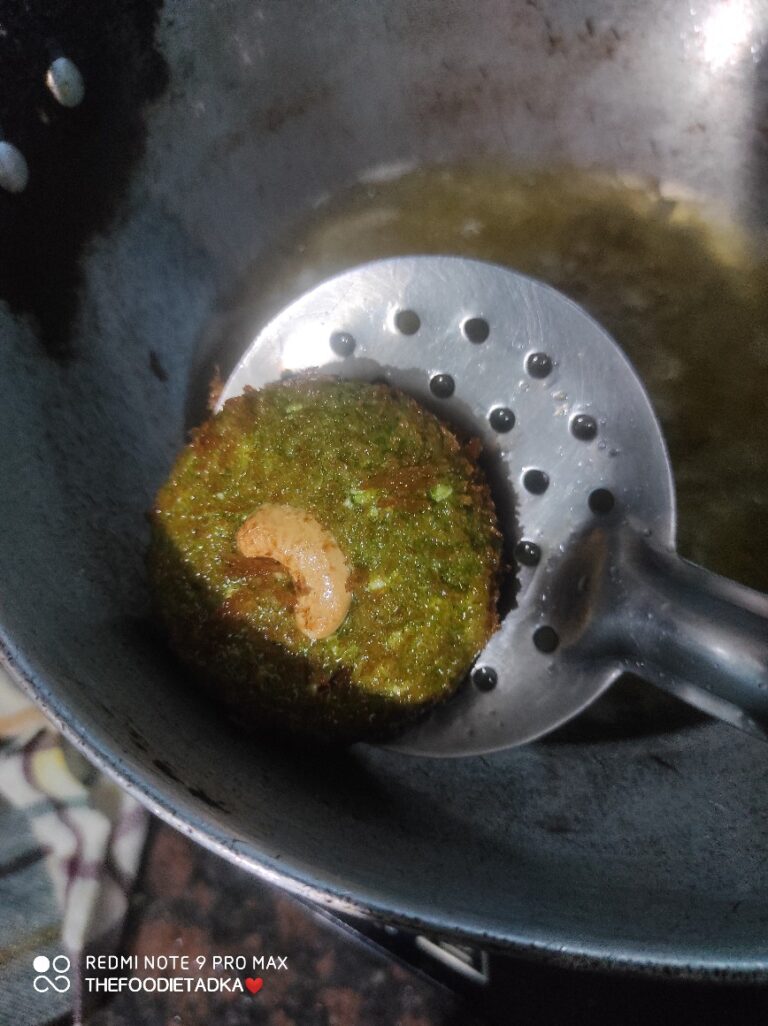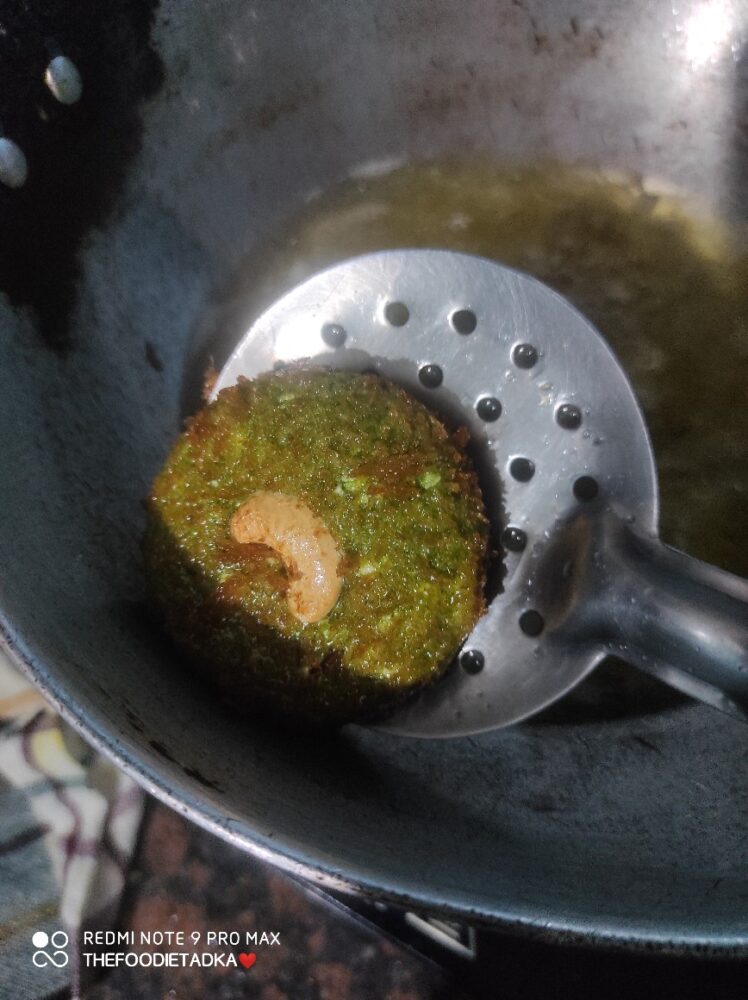 36) Drain them off using a spatula.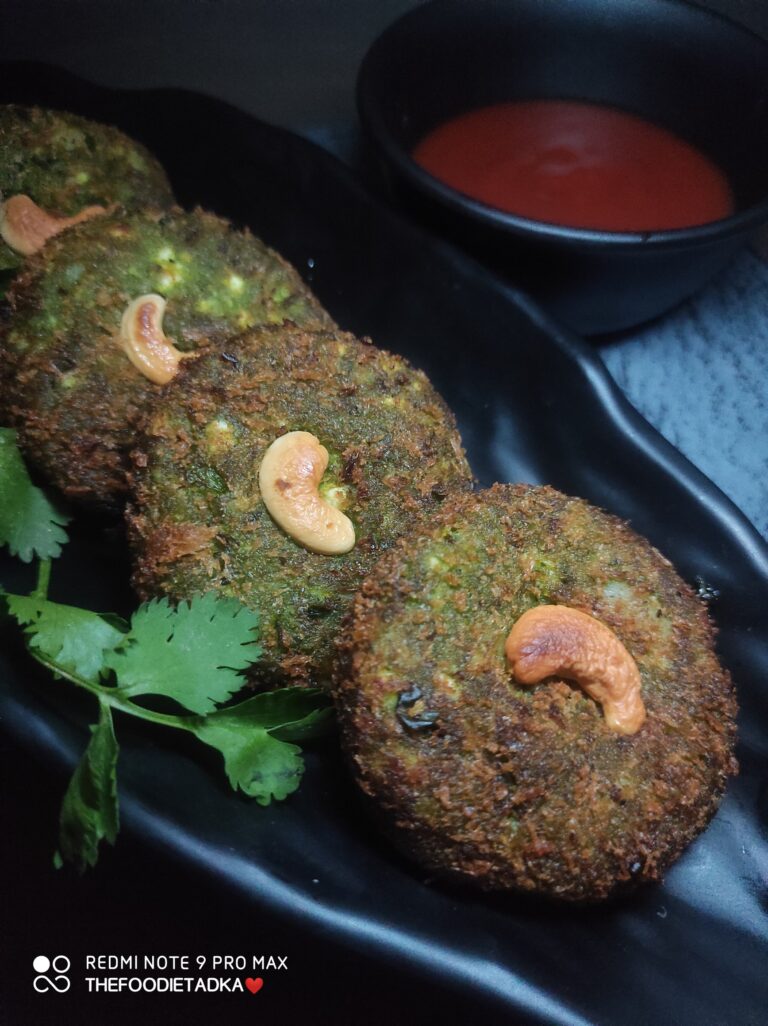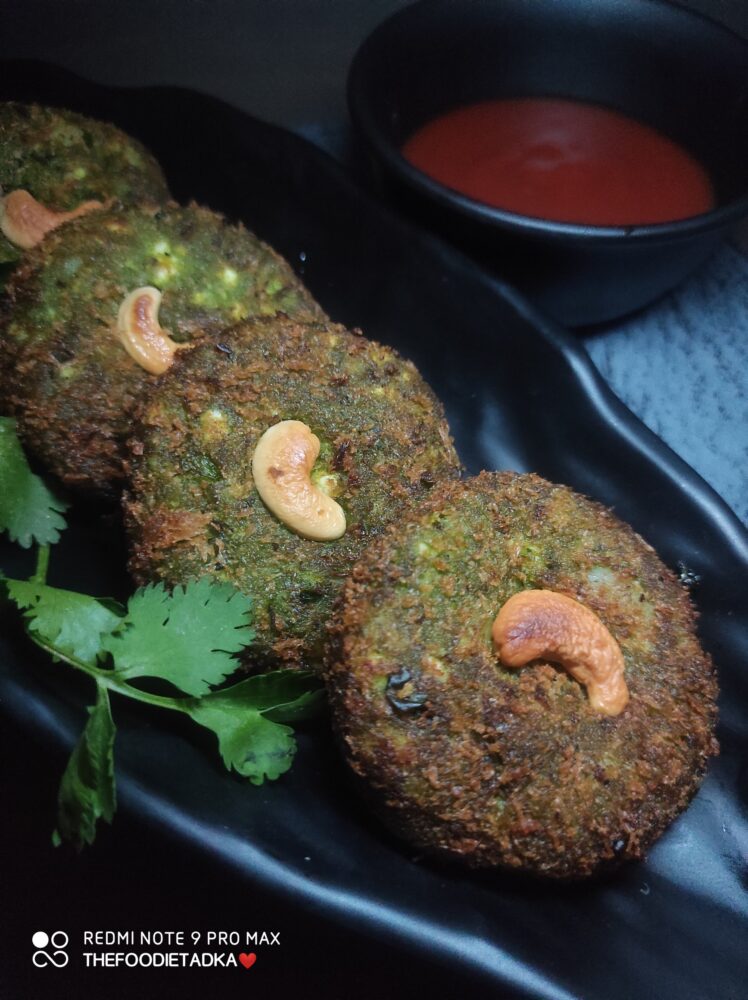 37) Your hara bhara kabab is ready to be served. Tastes best when served hot.