Potato smileys are perfect snacking option among kids. This deep fried snack tastes best with cold drink and can be a perfect option to lighten up your evenings. Whether it's a birthday party or a simple sunday snacking mood, this recipe turns out to be the show stopper in each case. This yummy recipe is made with simplest ingredients which are readily available in the kitchen. There are a number of brands which provide ready to eat and processed smileys which are easily available in the market but I personally prefer making them at home as no preservatives are added to it and they turn out to be healthier than those processed smileys.
Introduction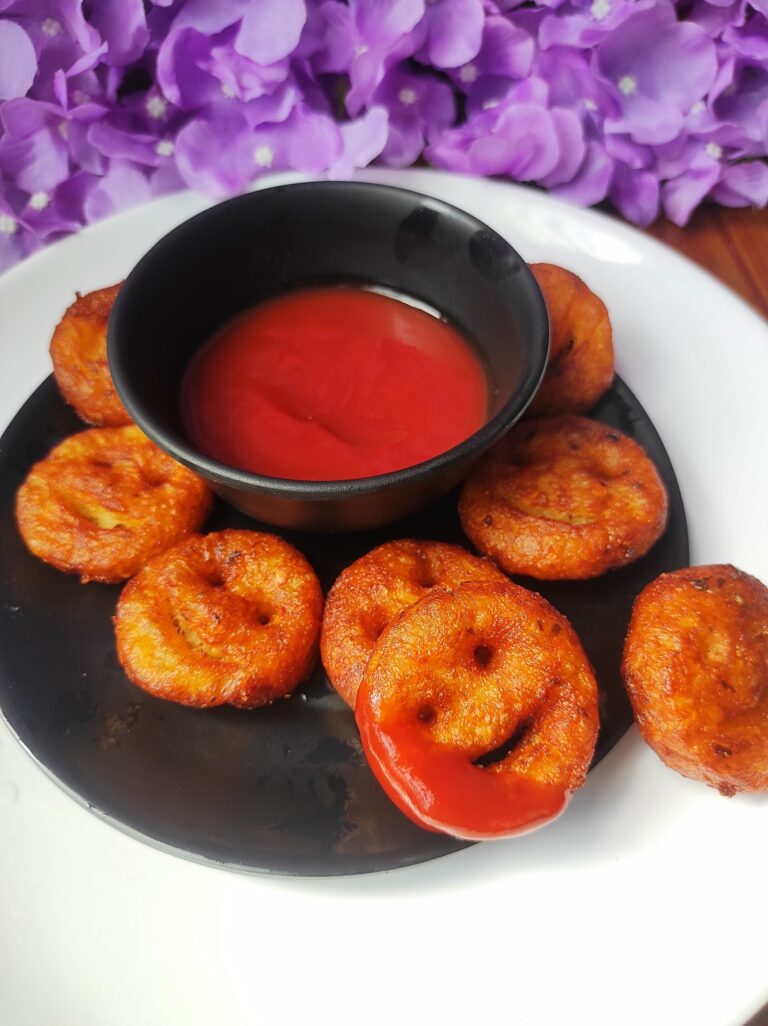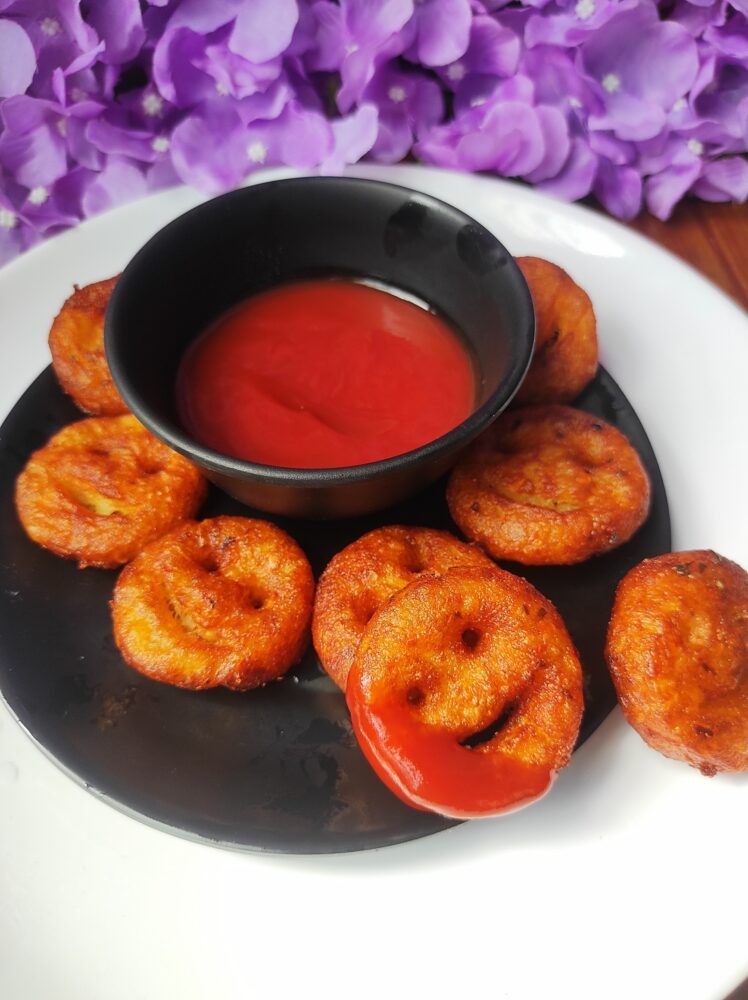 This potato smiley recipe is made by simply mashing boiled potatoes along with cornflour and seasoning and then shaping them perfectly into a smiley. Later they are deep fried until they turn golden brown and crisp. This quick and easy recipe is a must try for moms whose kids are a fan of potato smileys. So go ahead and give it a try and I'm sure your kids are going to love it. If this recipe turns out to be a hit, please do comment in the comments section below and also lay down your suggestions if any.
Ingredients
Boiled potatoes- 6 to 8 (medium sized)
Cornflour- 2 tablespoon
Salt- as per taste
Red chilli powder- 1/4 tablespoon
Oregano- 1/4 tablespoon
Chilli flakes- 1/4 tablespoon
Refined oil- For frying
Tools:
Round cookie cutter
Straw
Spoon
Step by step recipe with images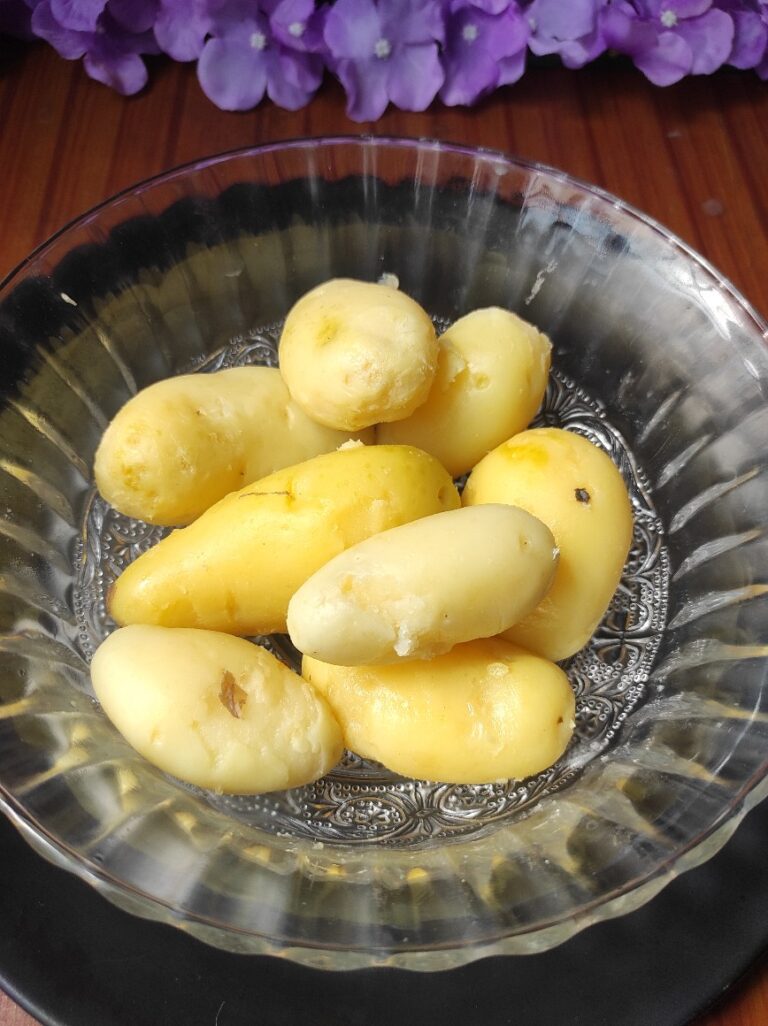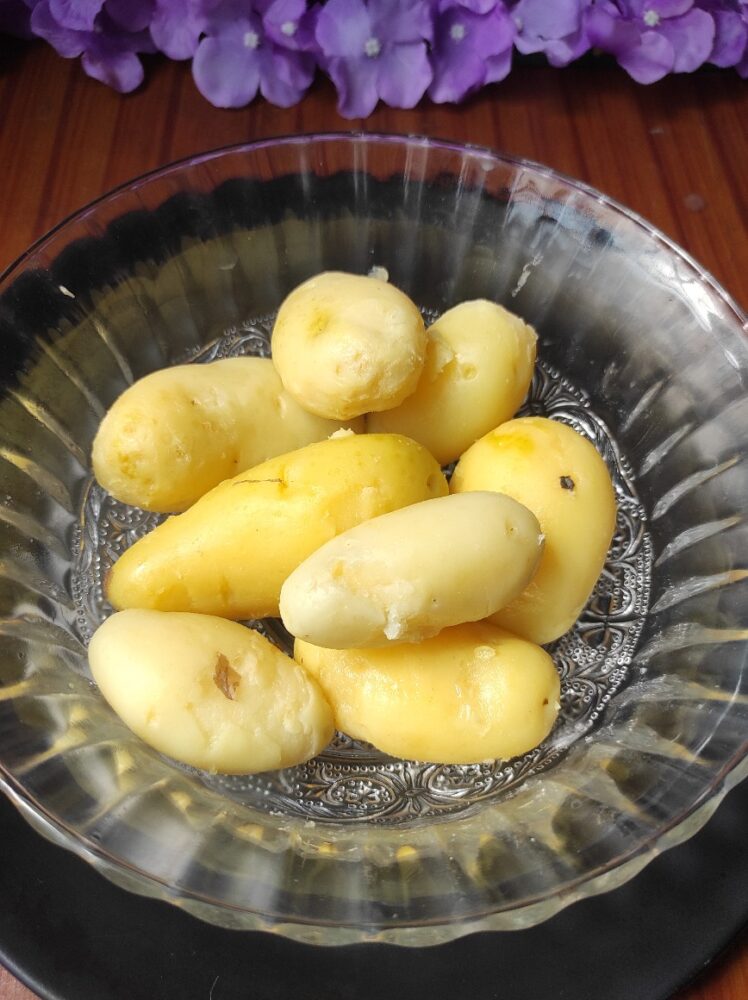 1) Firstly boil and peel 6 to 8 medium sized potatoes.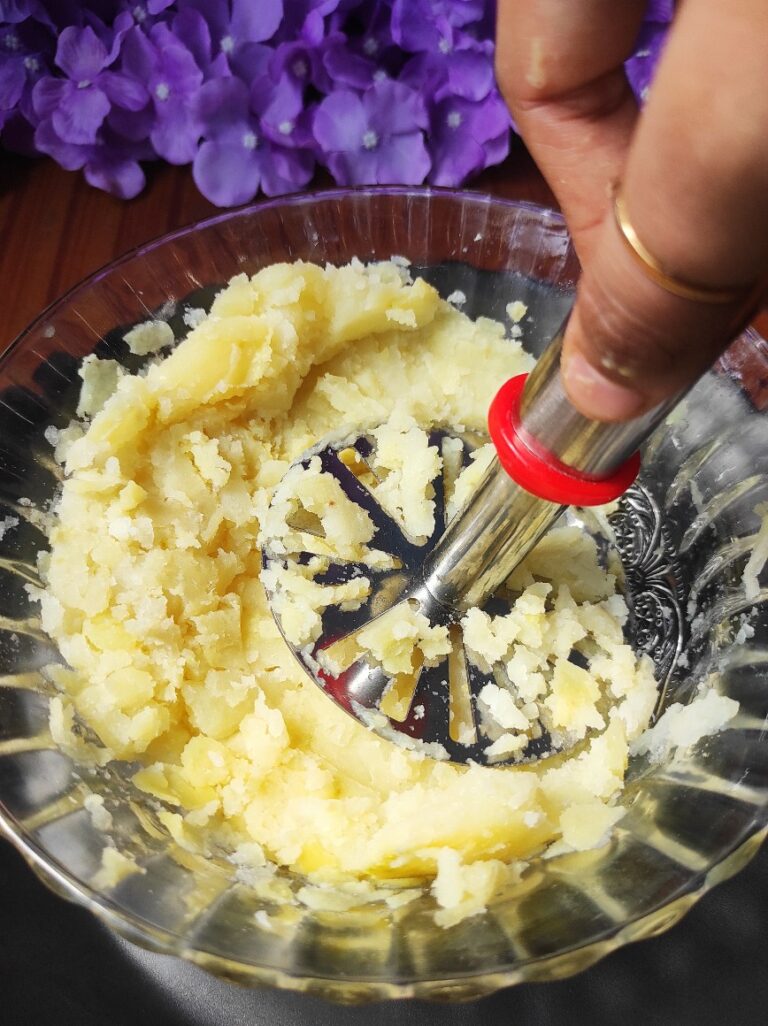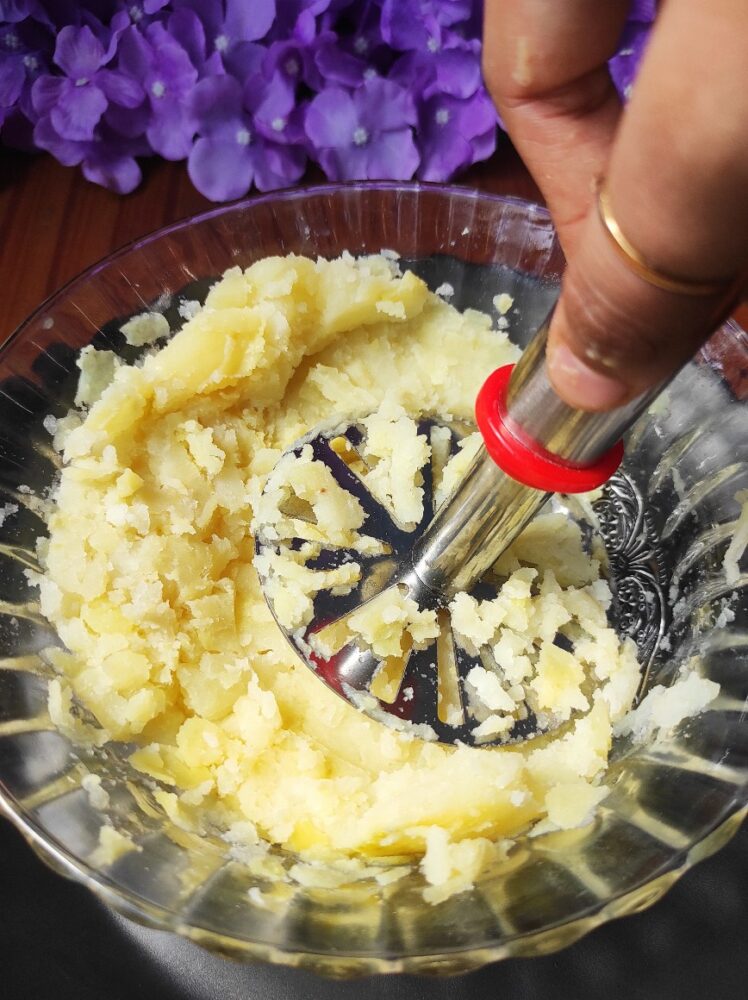 2) Add them to a bowl and mash them well.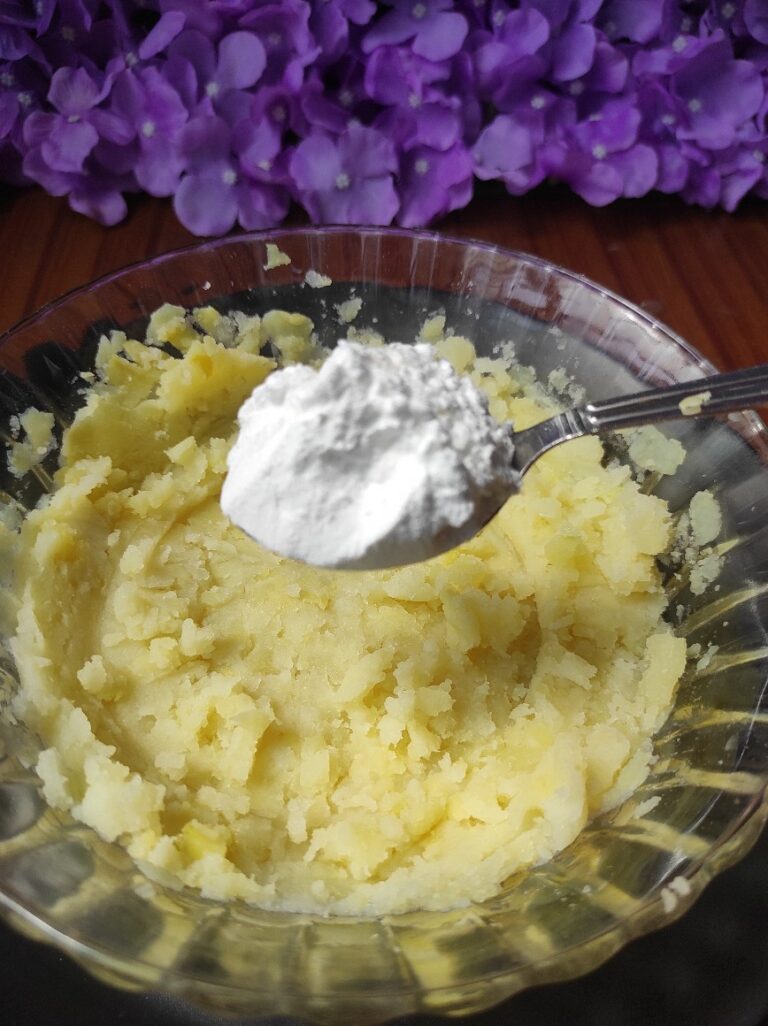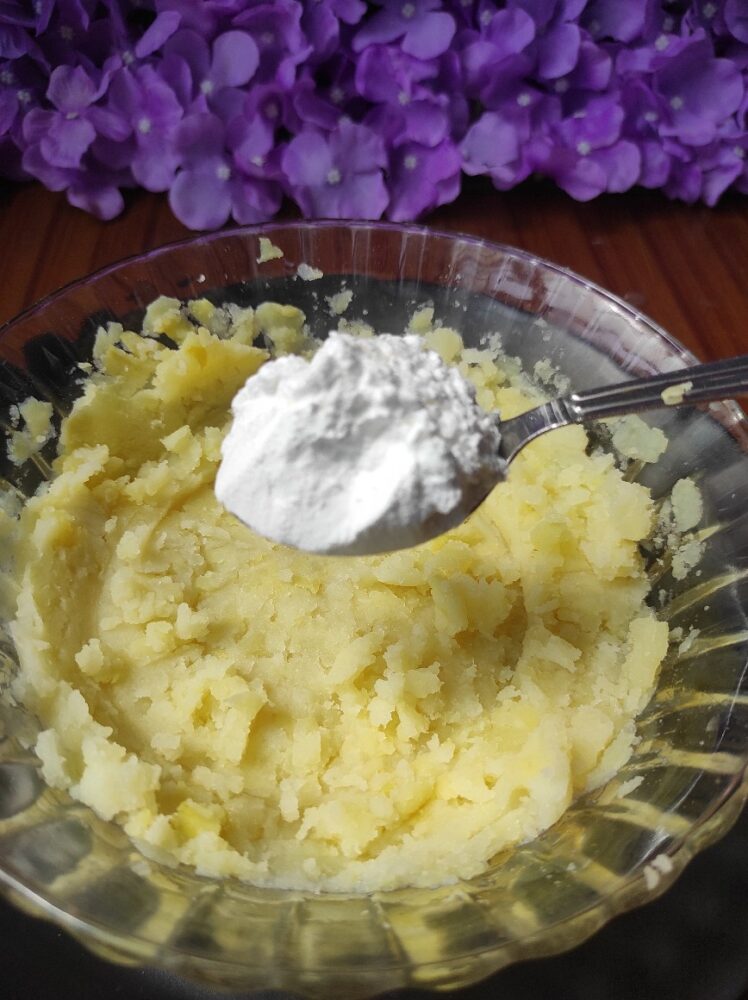 3)Add 2 tablespoon of cornflour in it.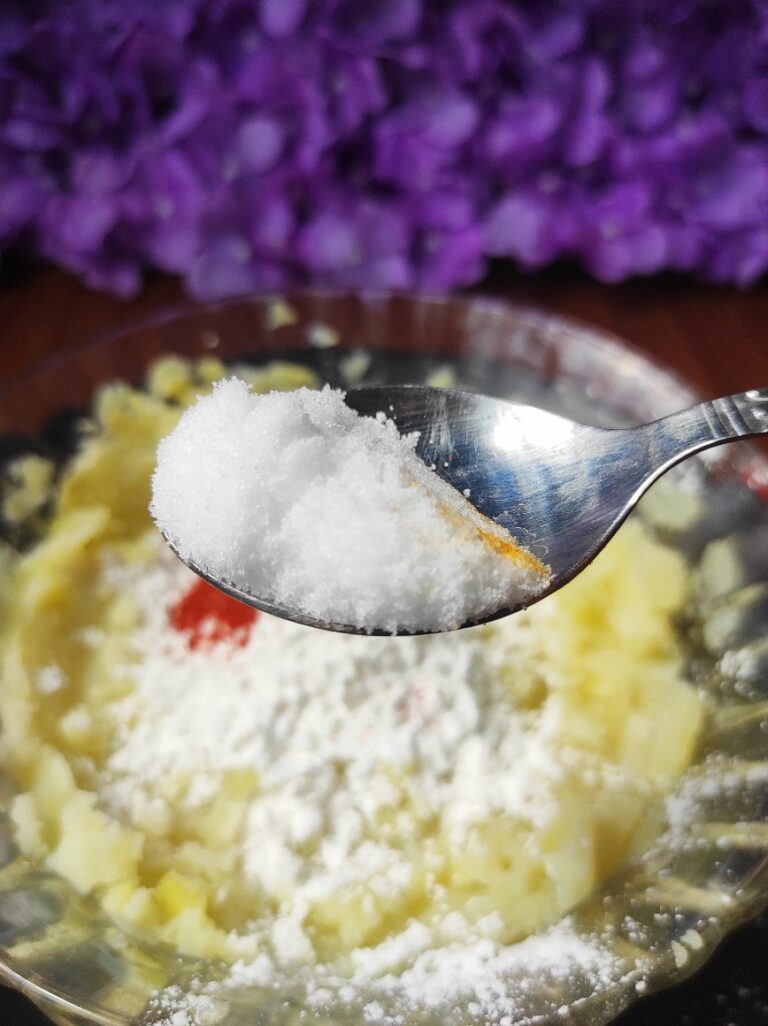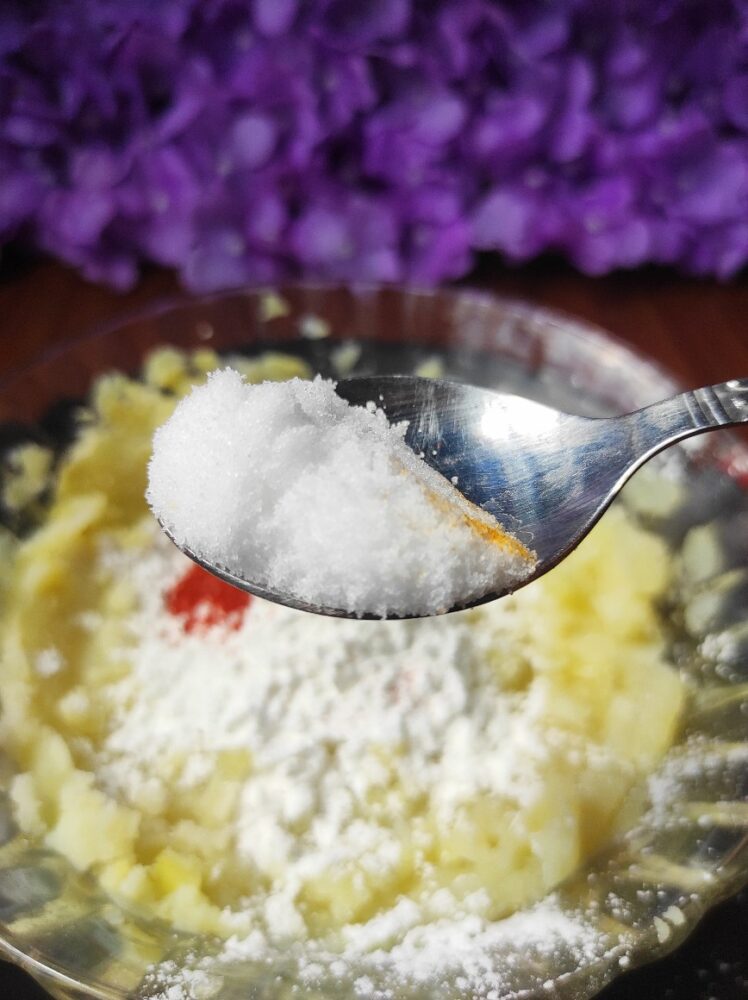 4) Add salt as per taste.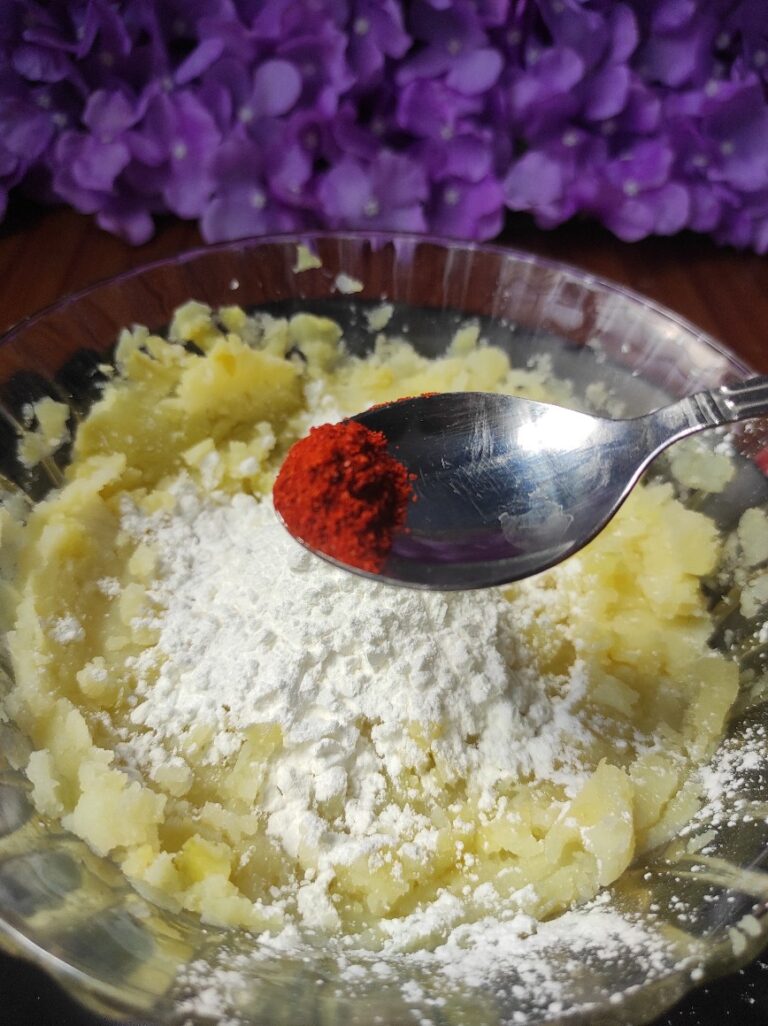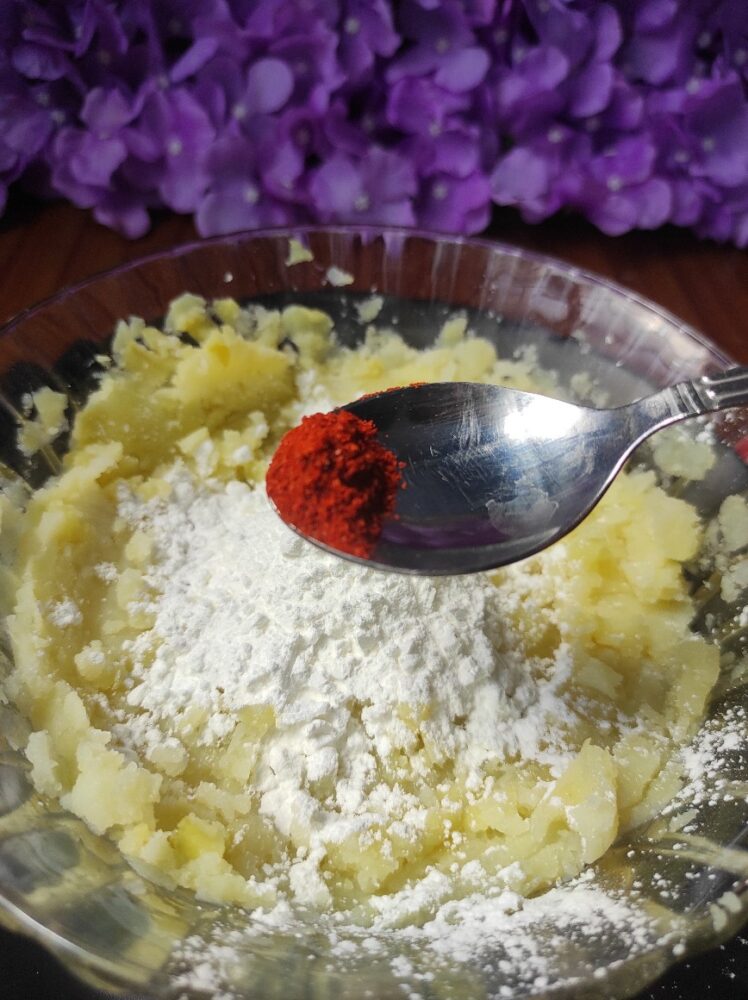 5) Add 1/4 tablespoon of red chilli powder in it.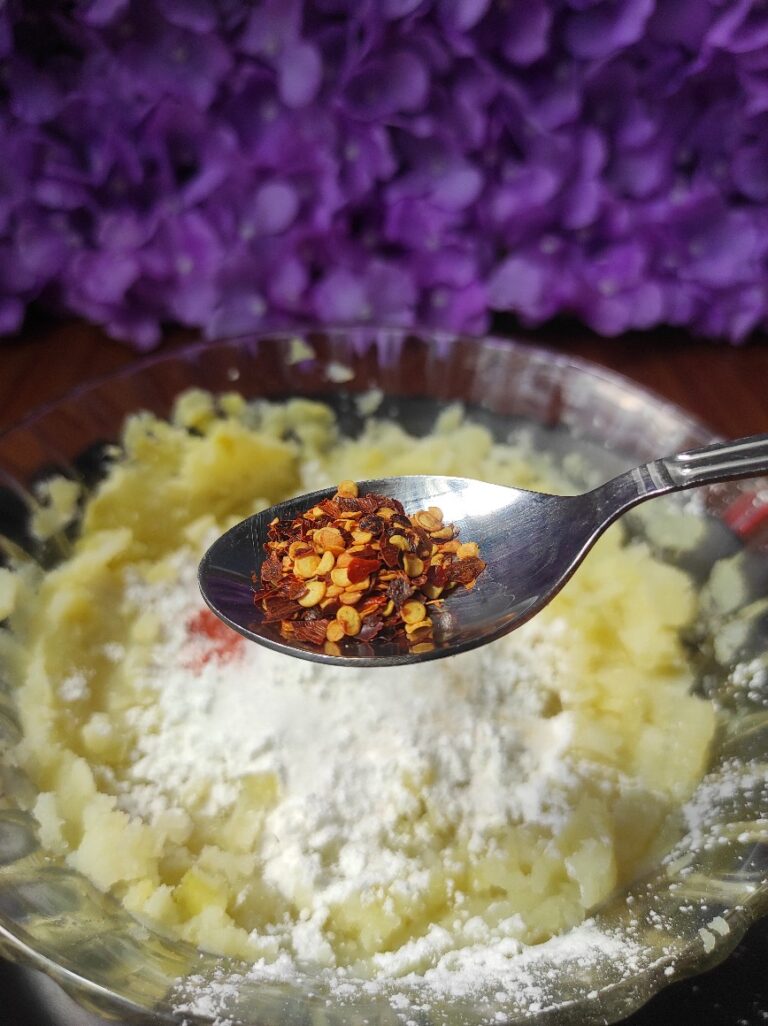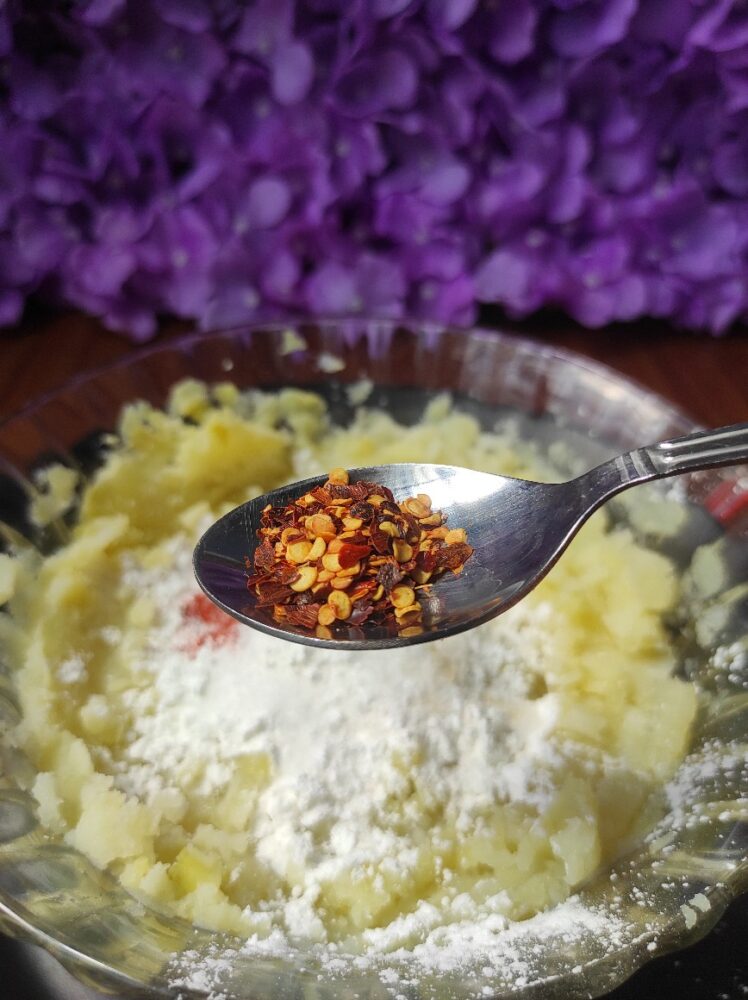 6) Add 1/4 tablespoon of chilli flakes in it.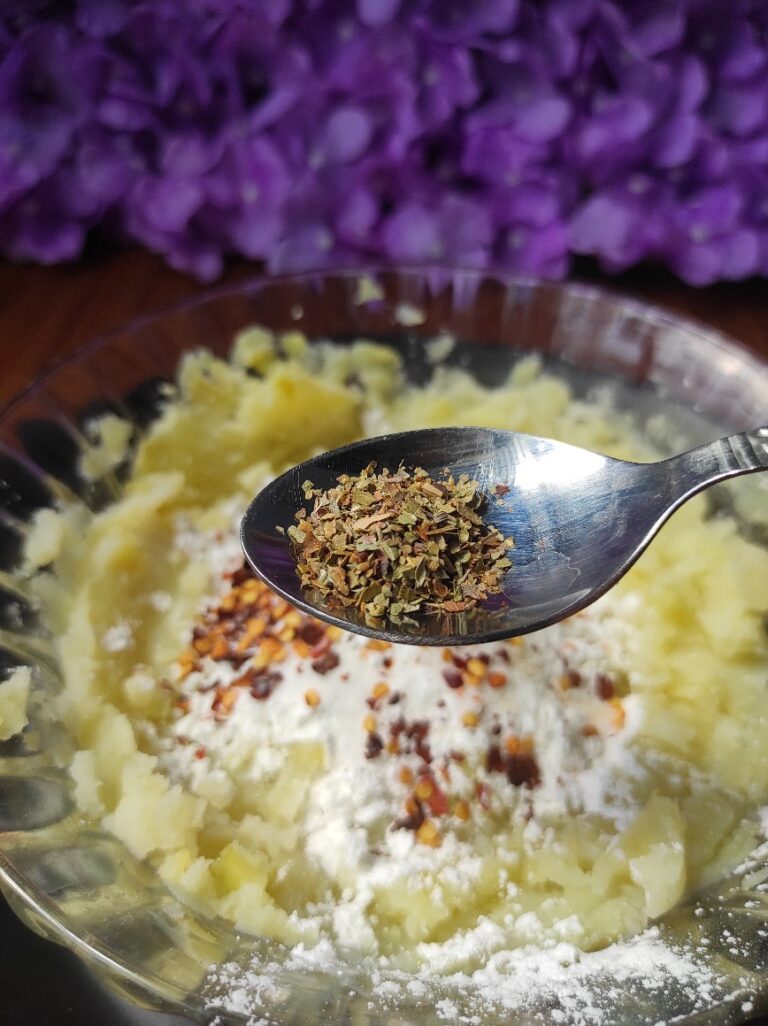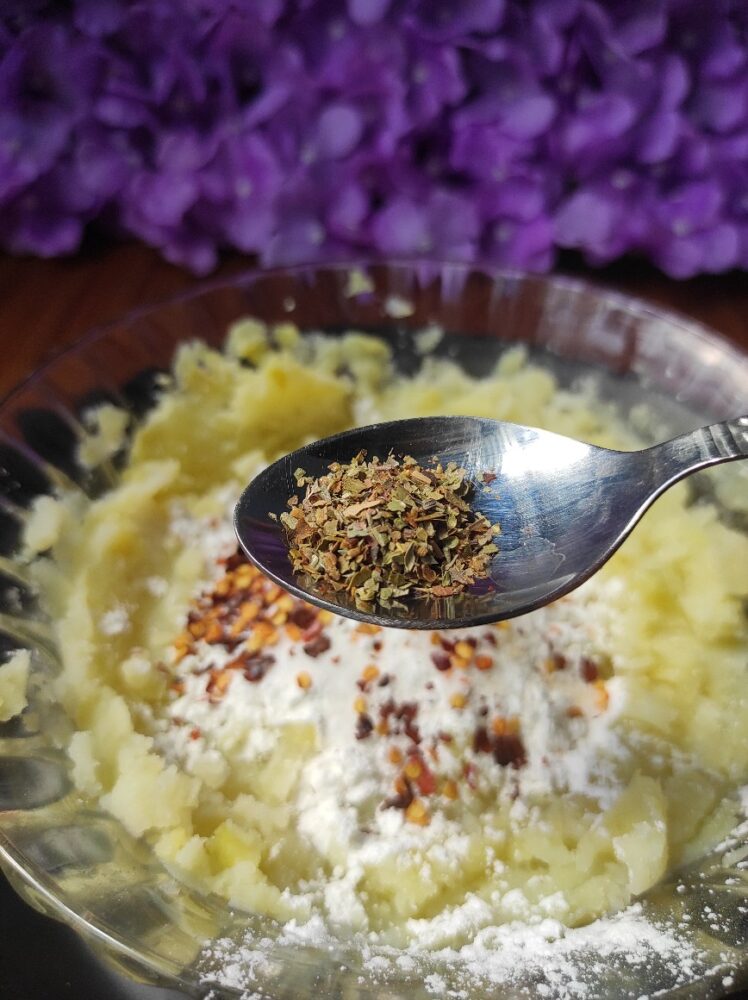 7) Add 1/4 tablespoon of oregano in it.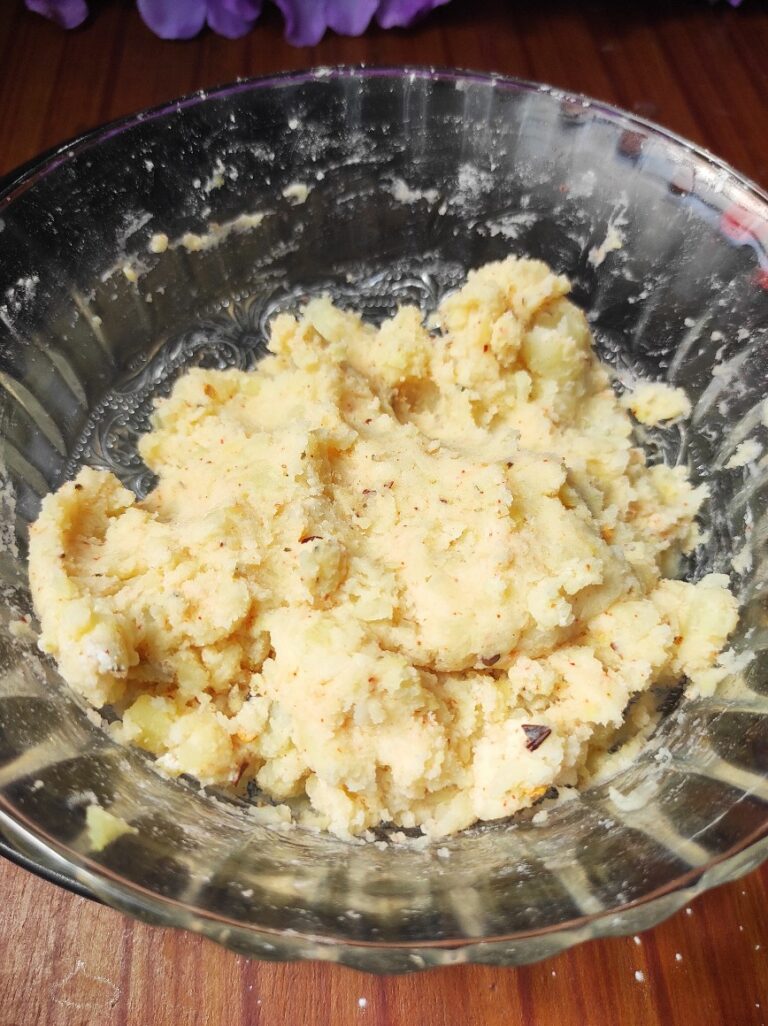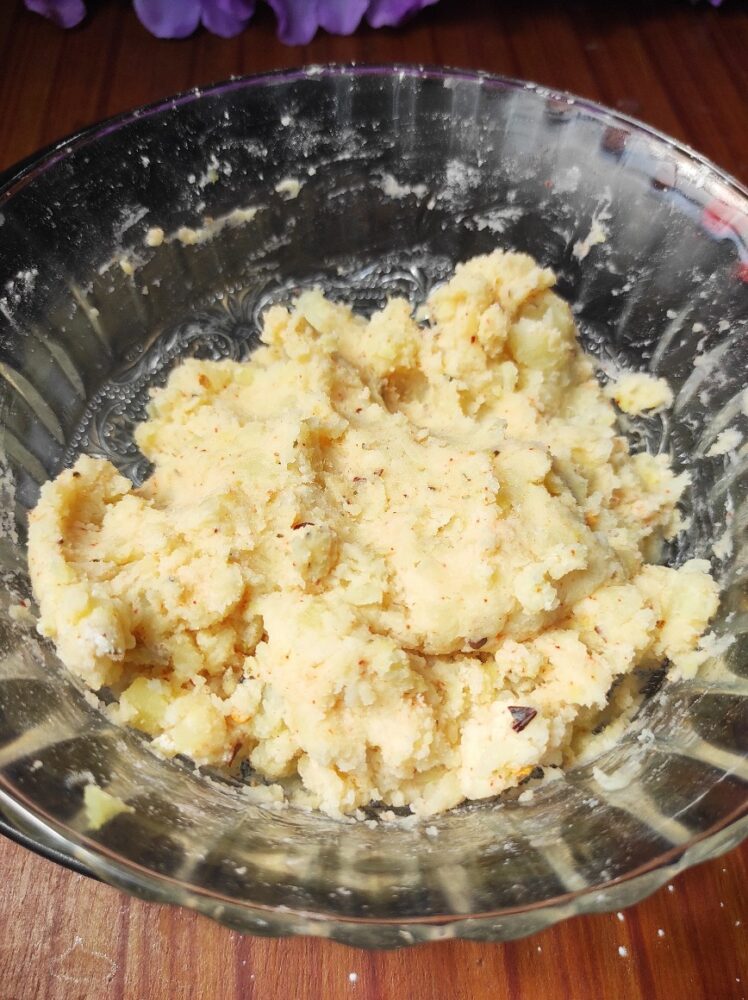 8) Mix them well with your hands.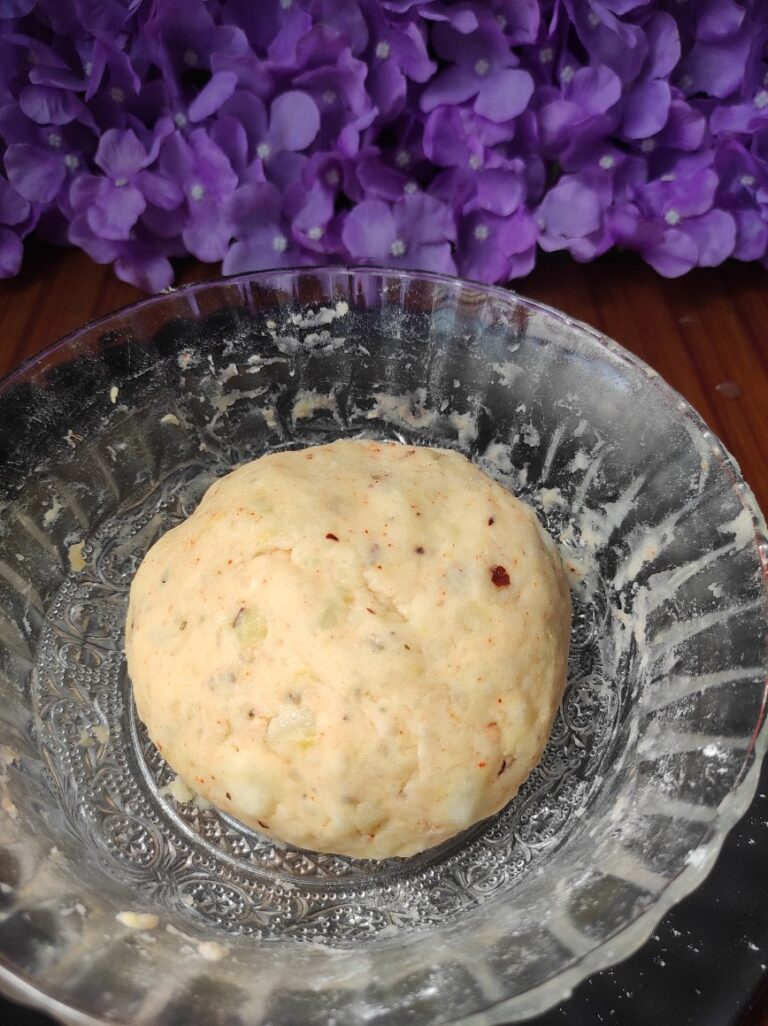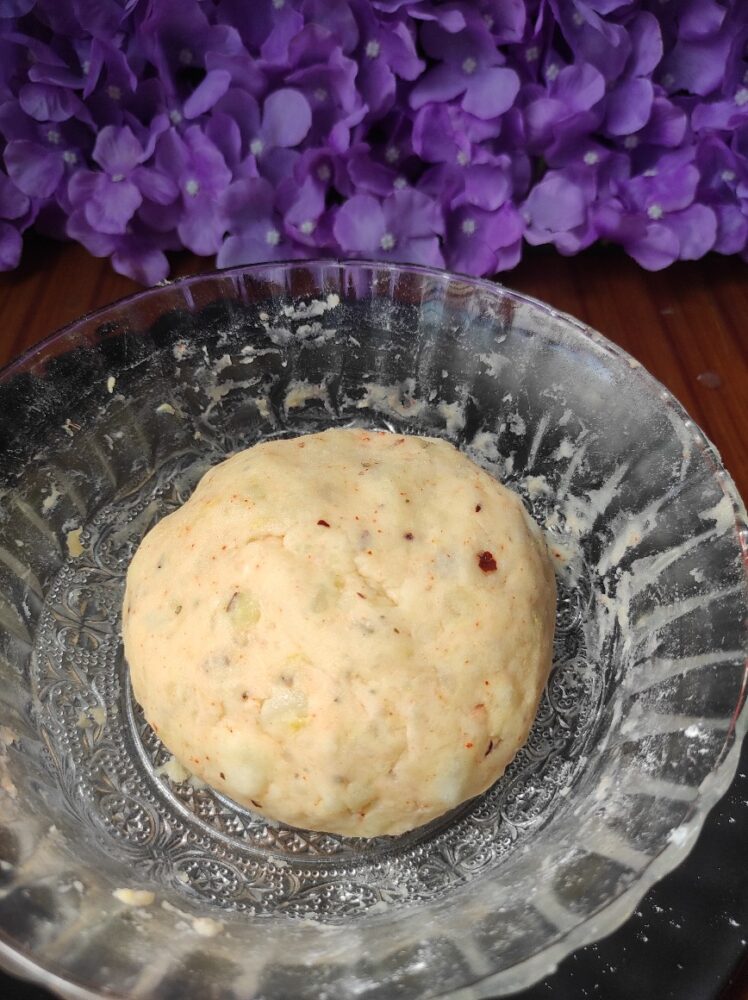 9) Make a big round dough with your hands.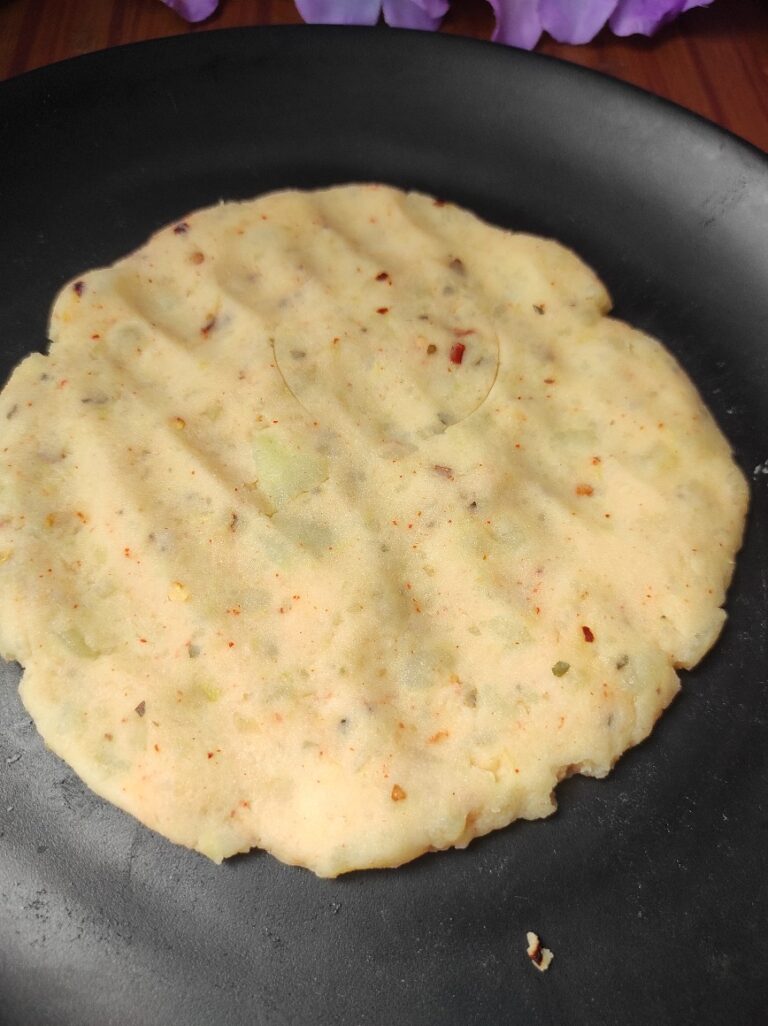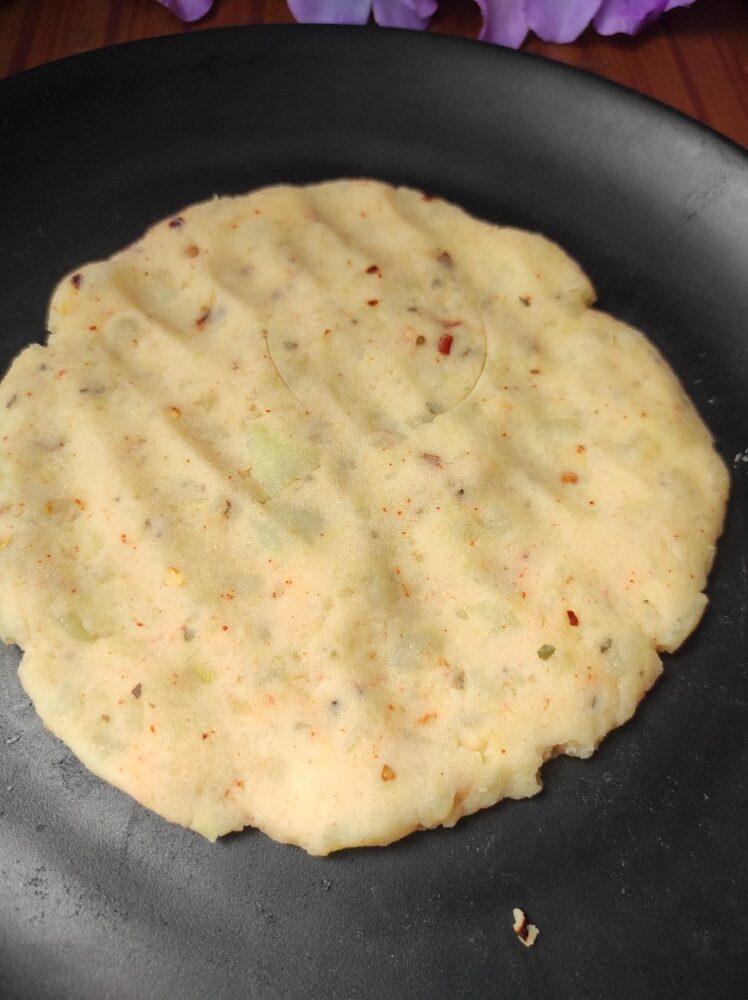 10) Flatten the dough evenly with your palms.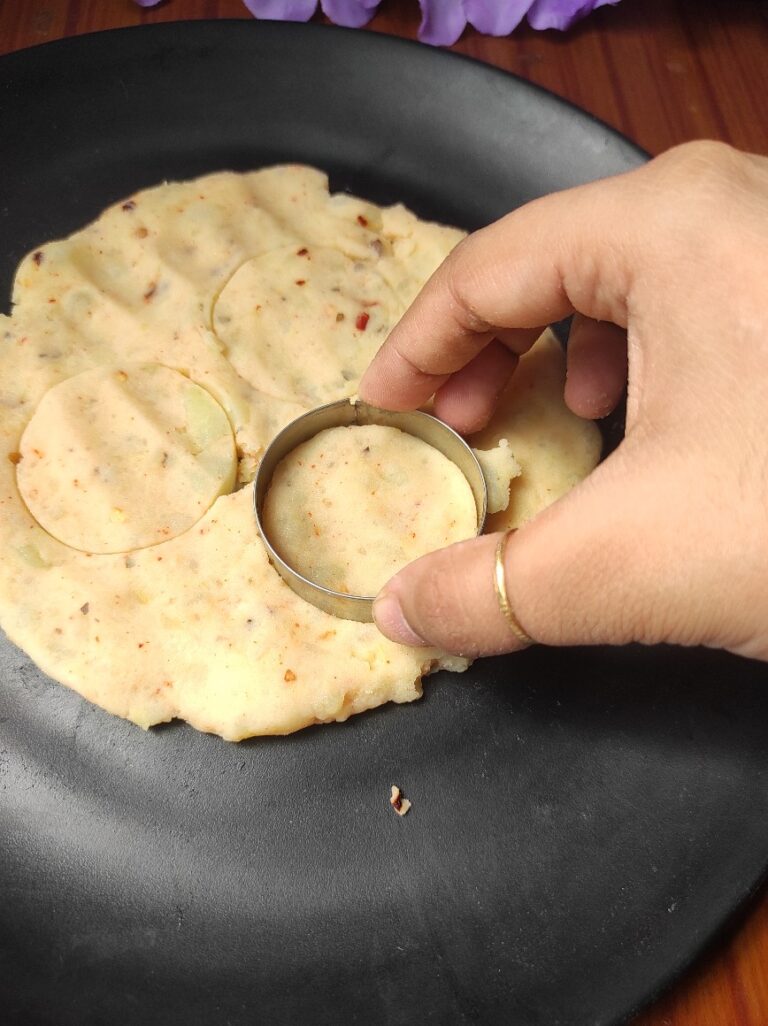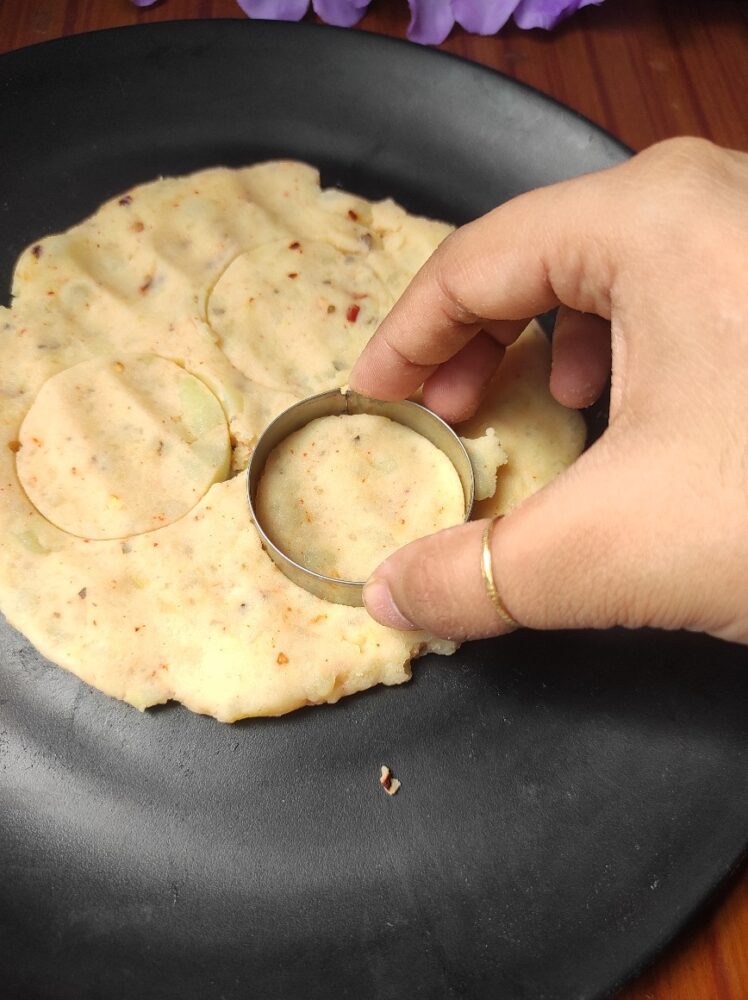 11) Use a round cookie cutter to cut out small circles.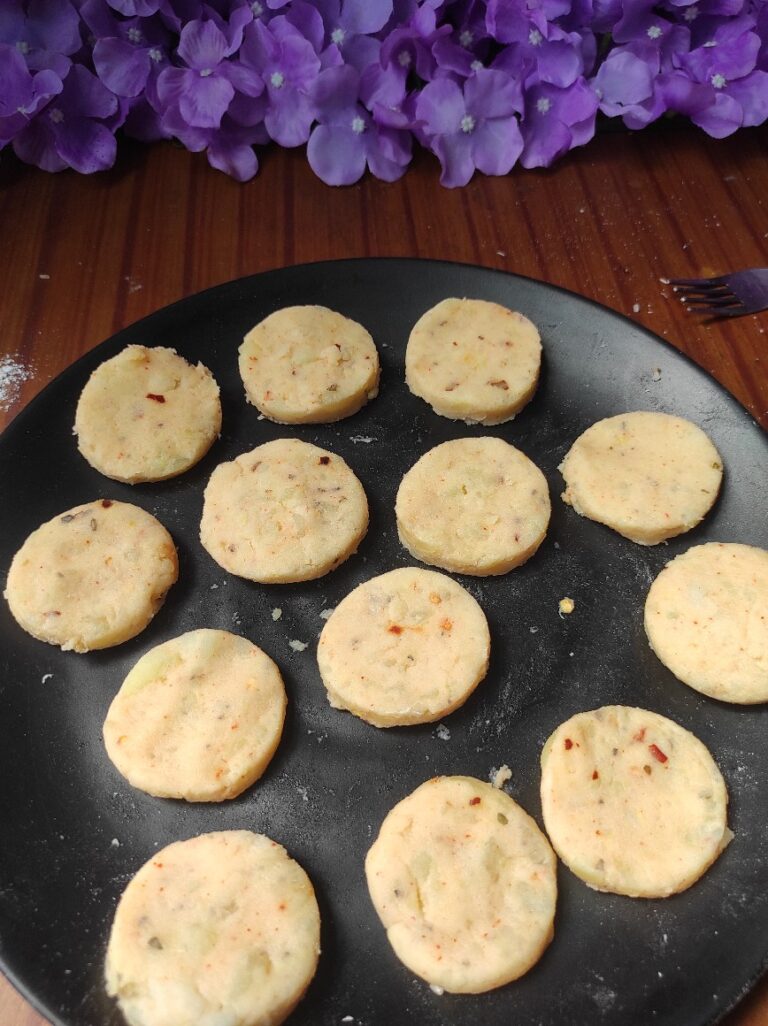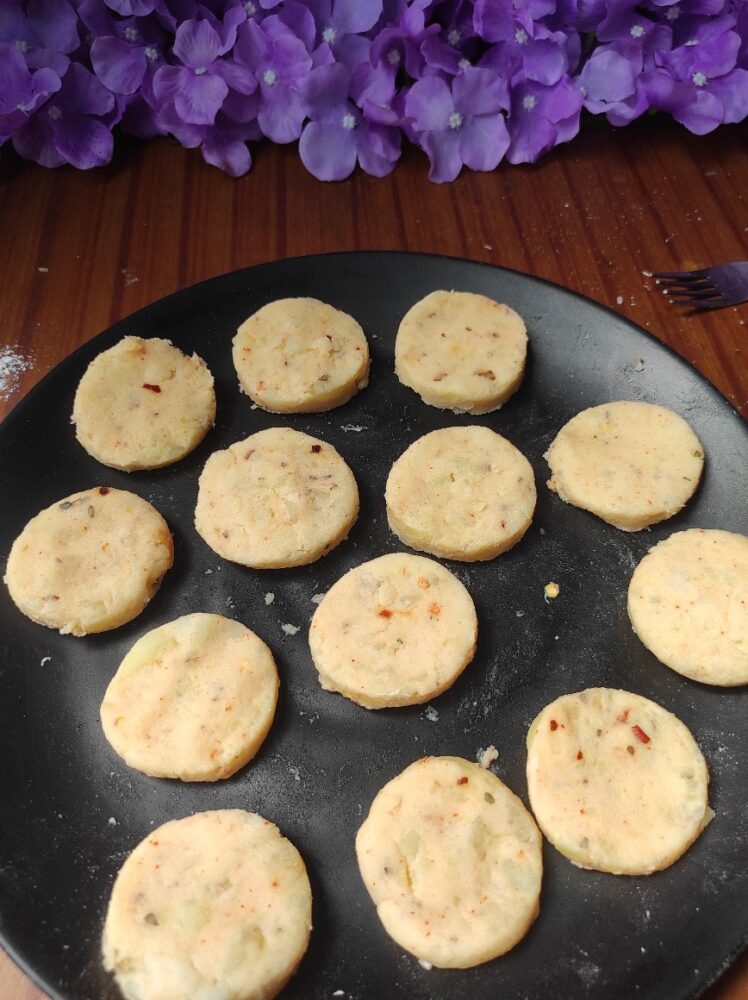 12) Repeat the same with the remaining dough.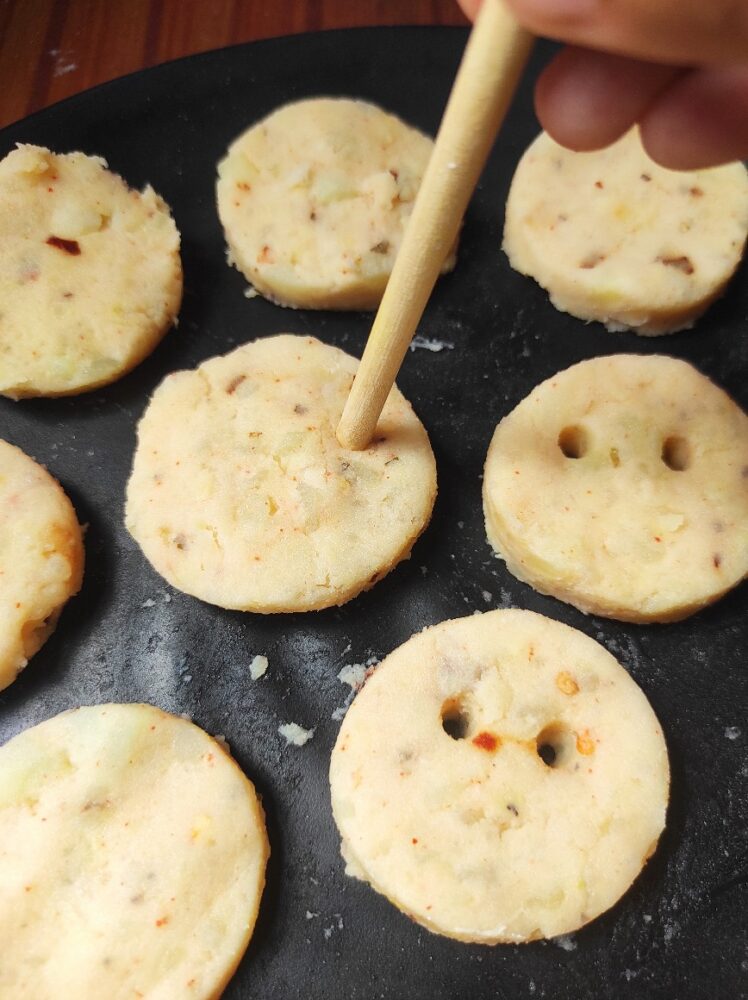 13) Now make two eyes using a straw or a stick.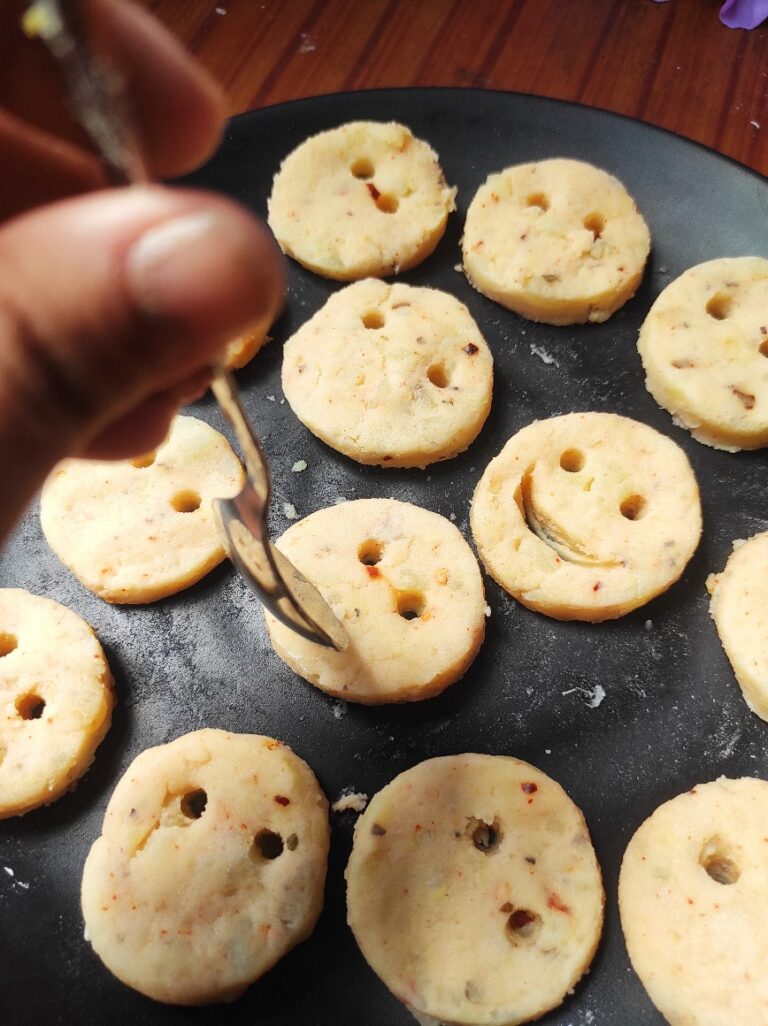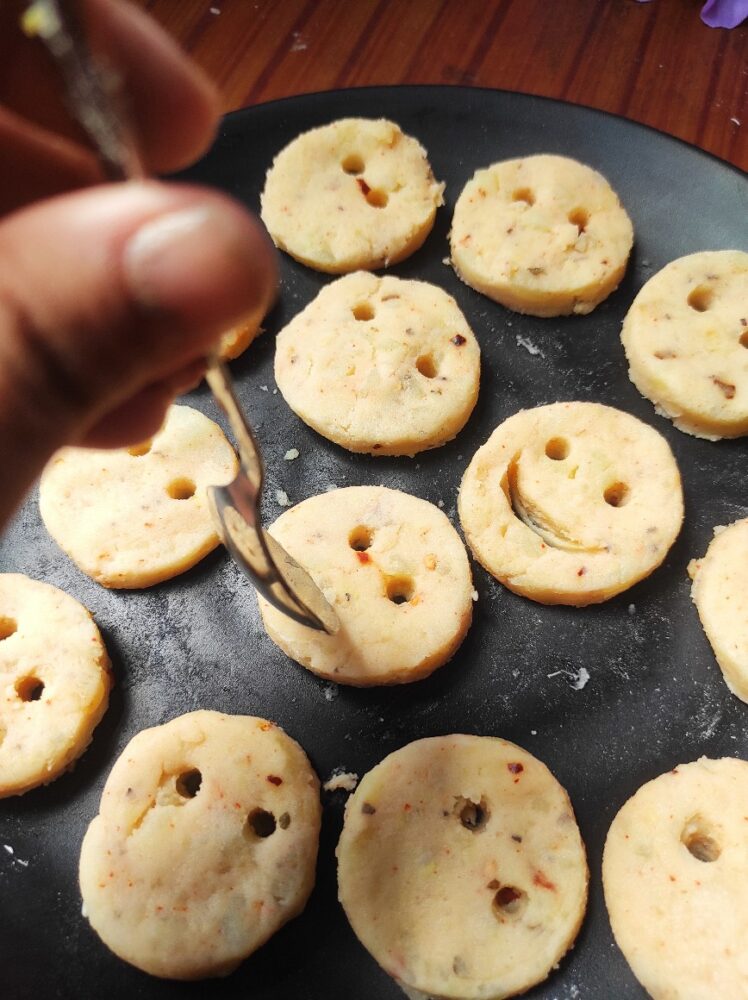 14) Finally make a smiley face using a spoon.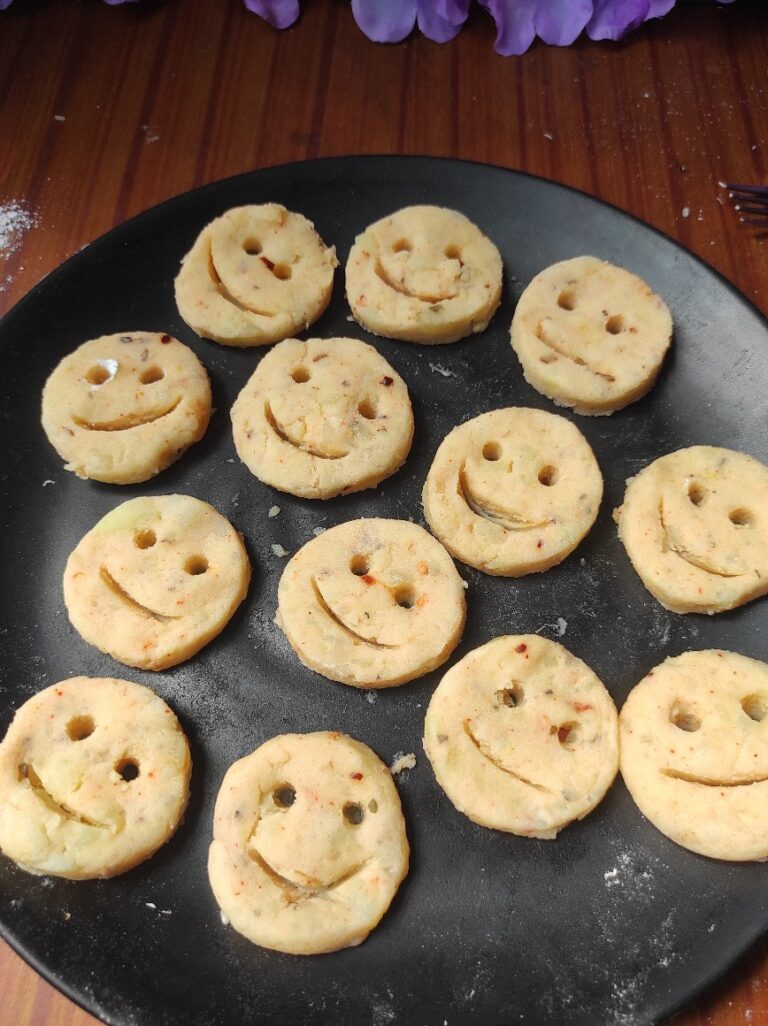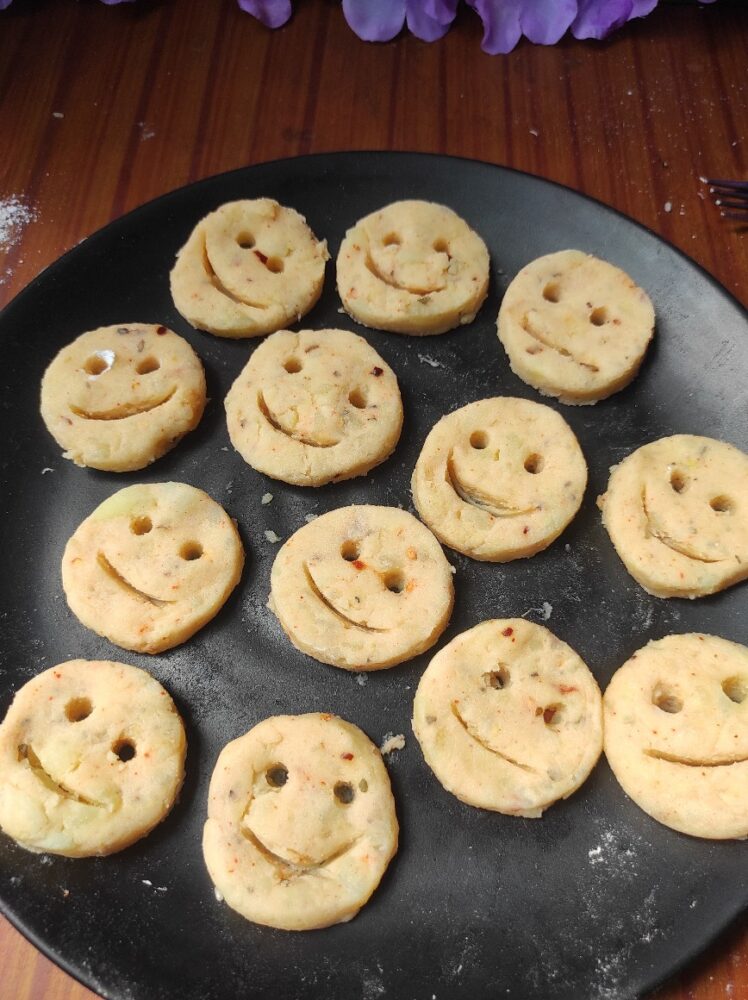 15) Once done, repeat the same with the remaining smileys.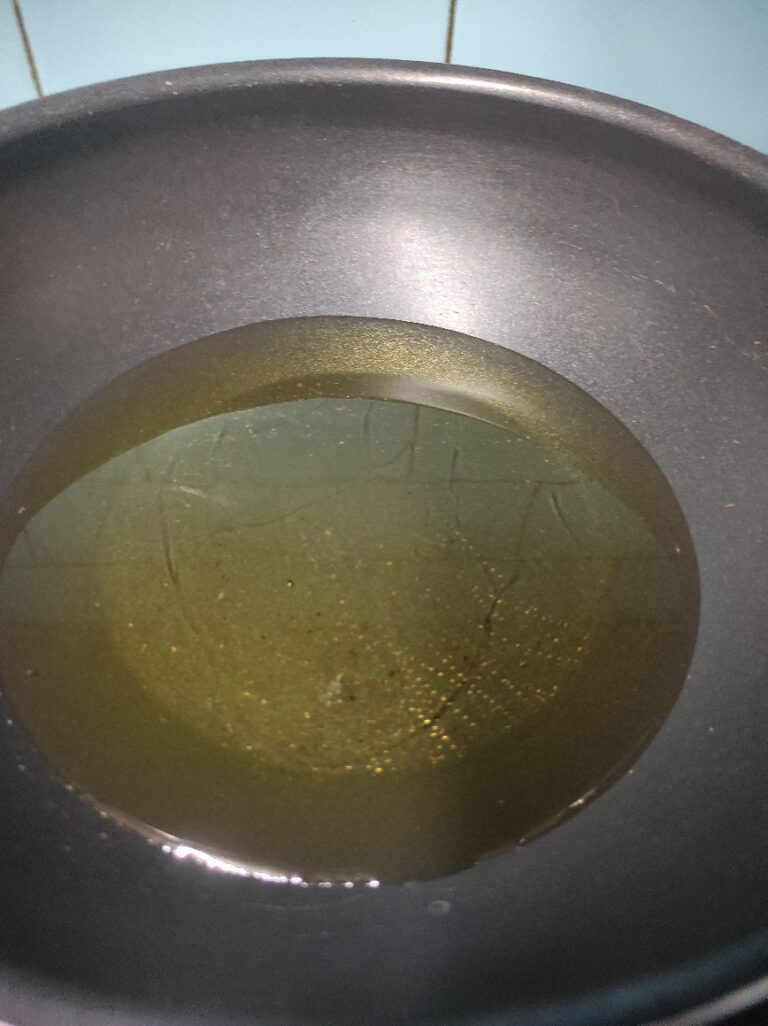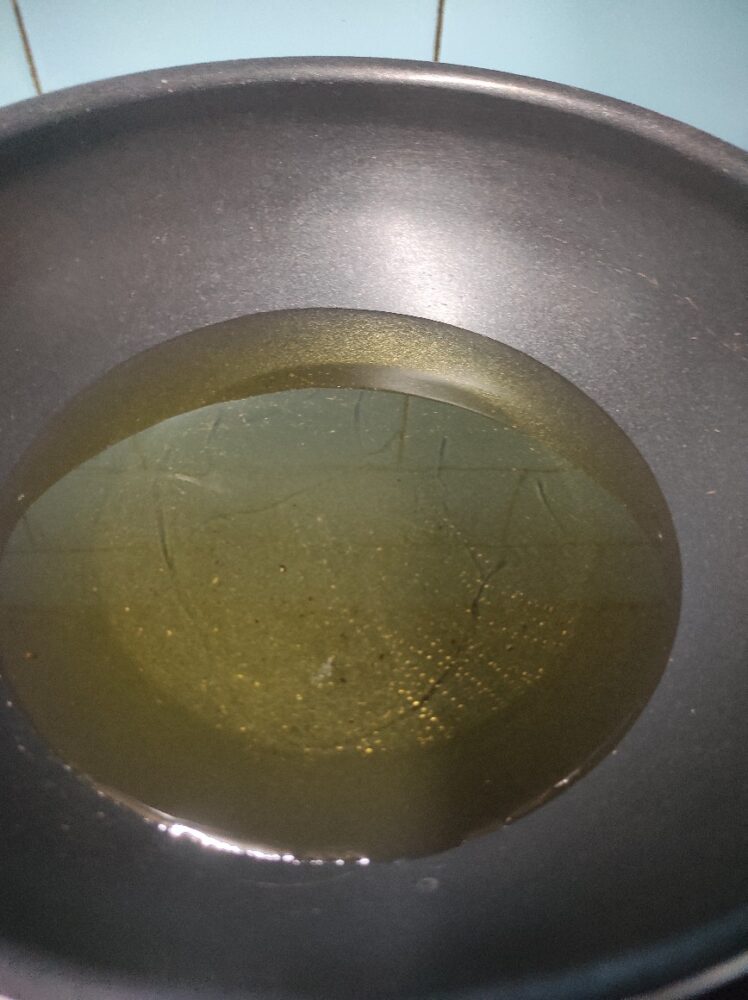 16) Now heat a pan with oil on medium high flame.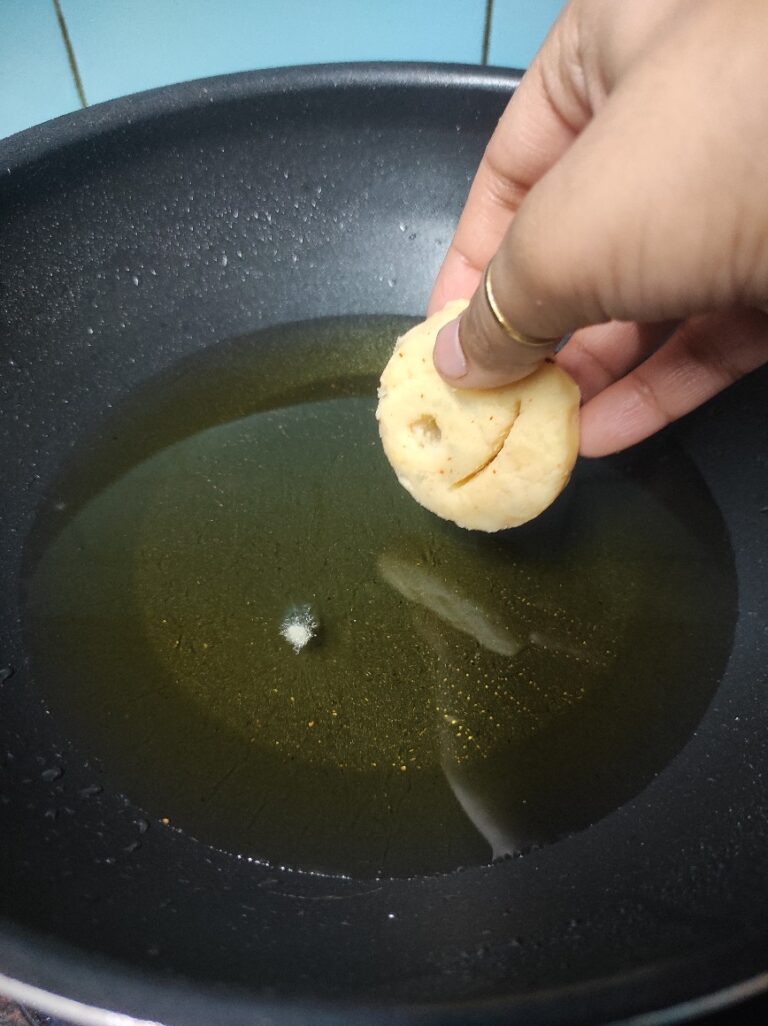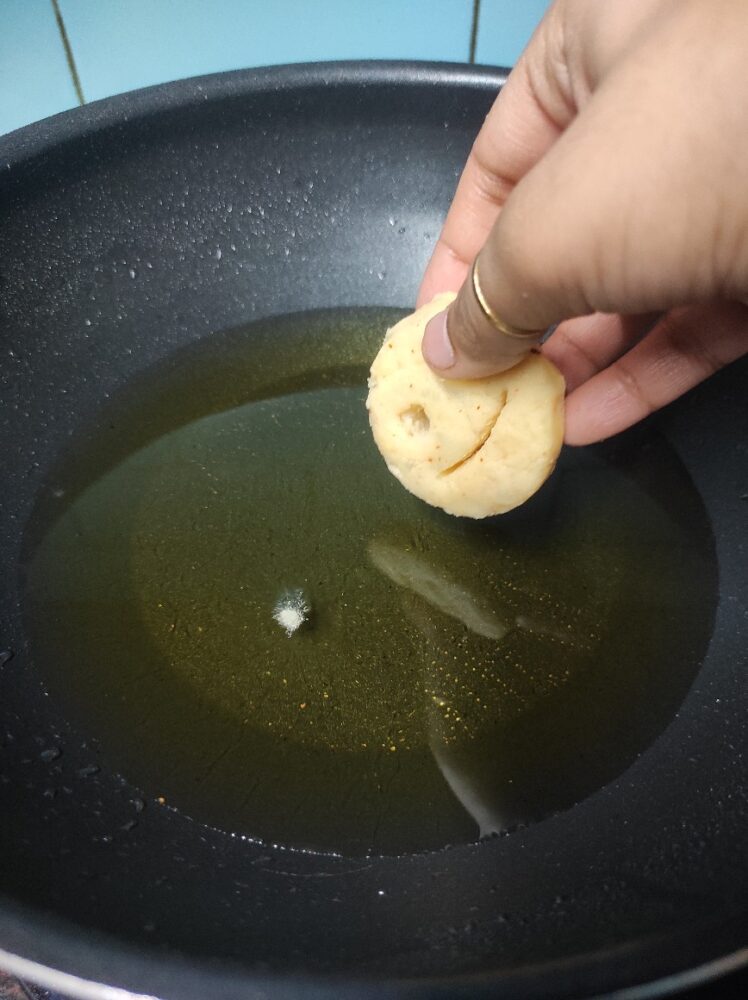 17) Once done, add the smileys one by one in the hot oil.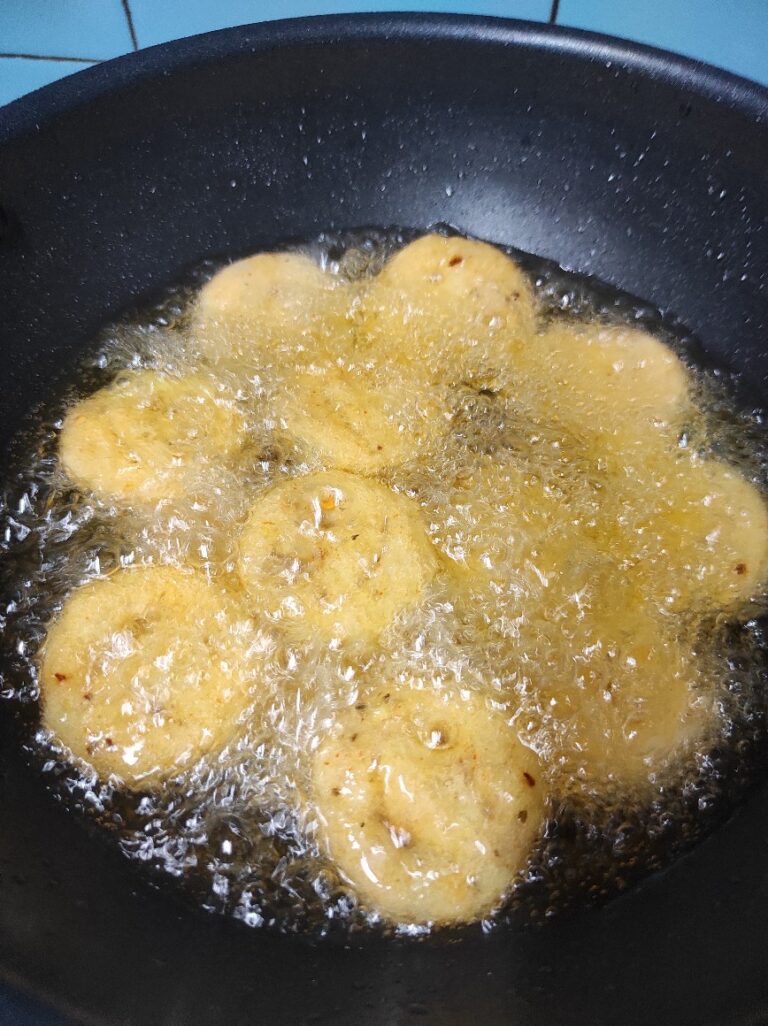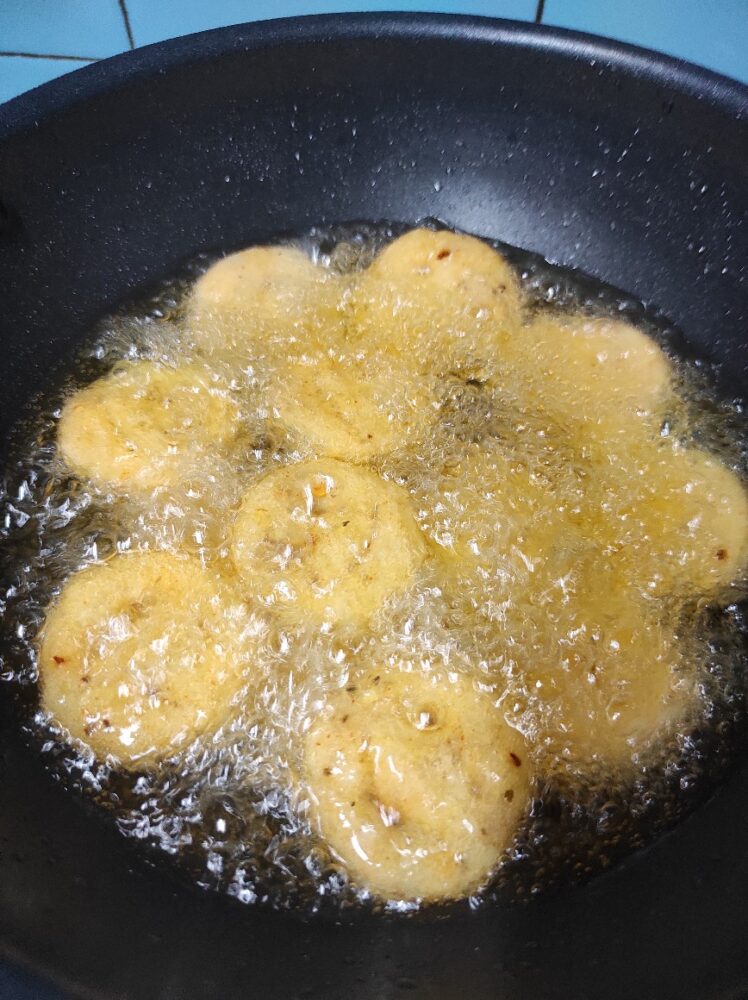 18) Flip it on the other side and let them fry for 2 to 3 minutes.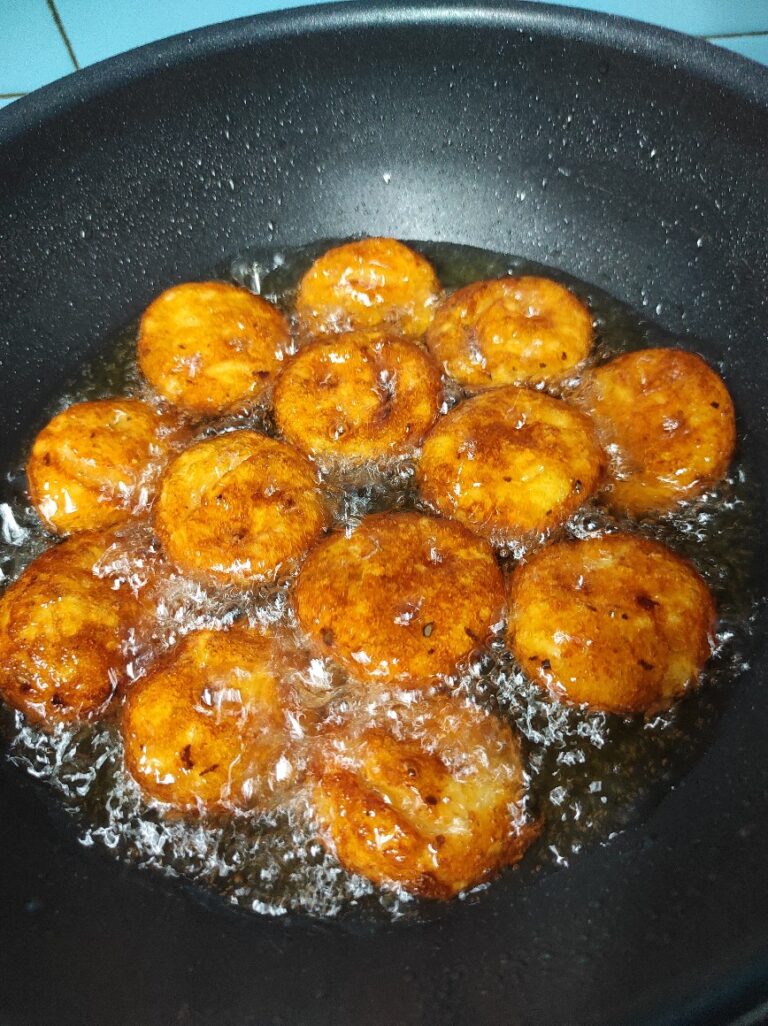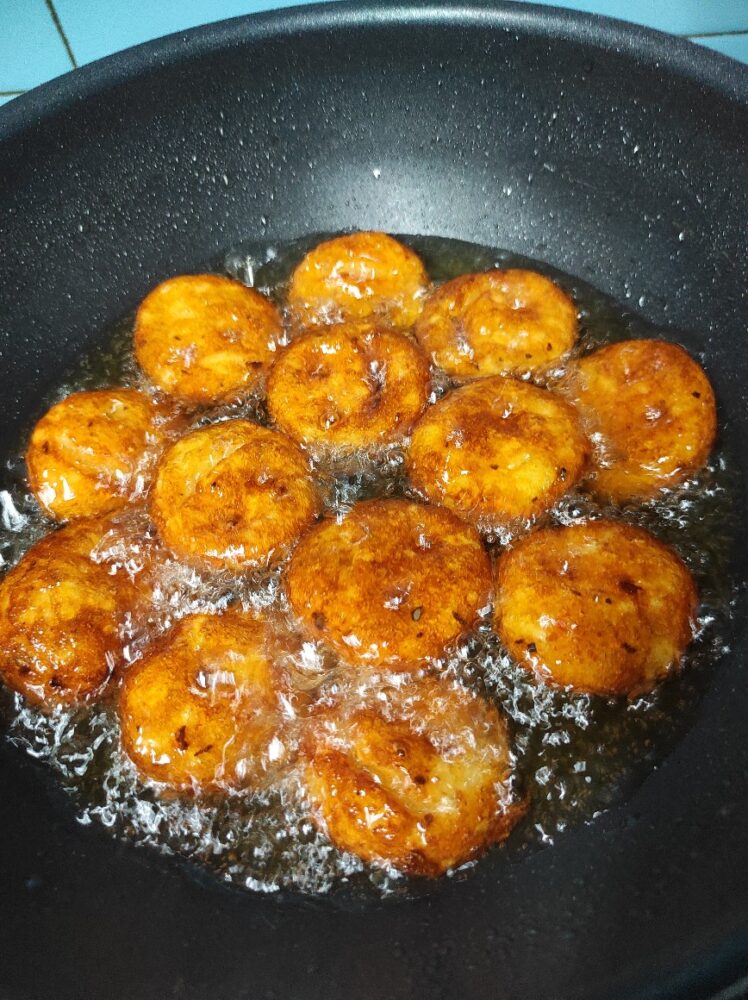 19)Fry them well until they turn golden brown and crisp.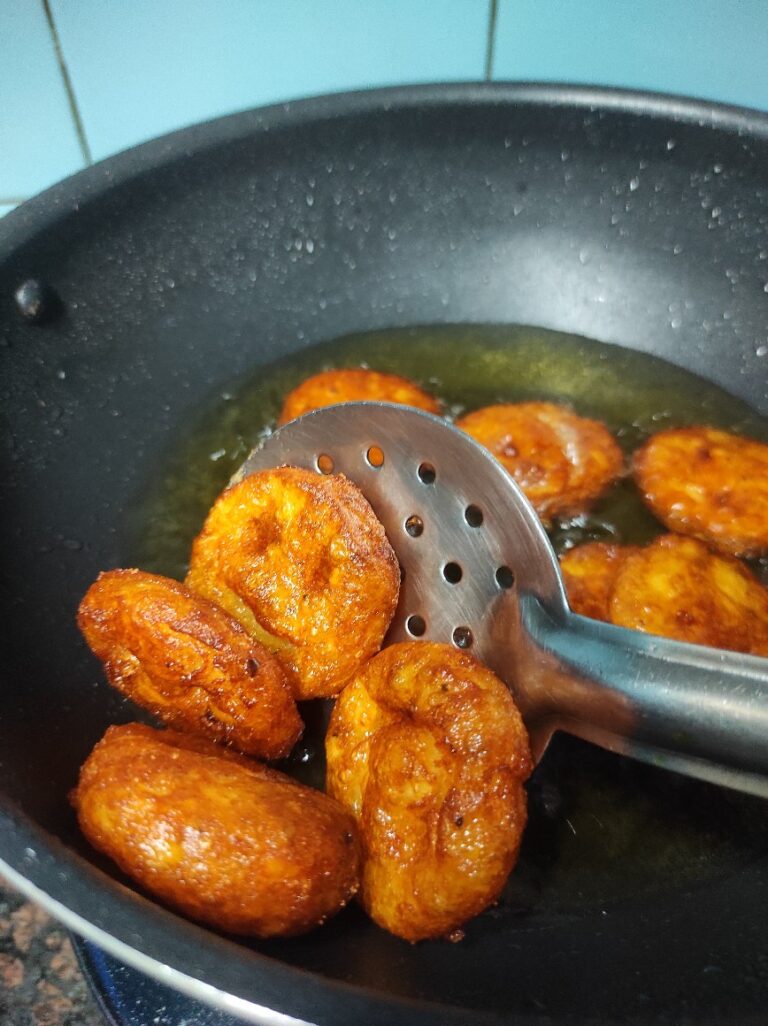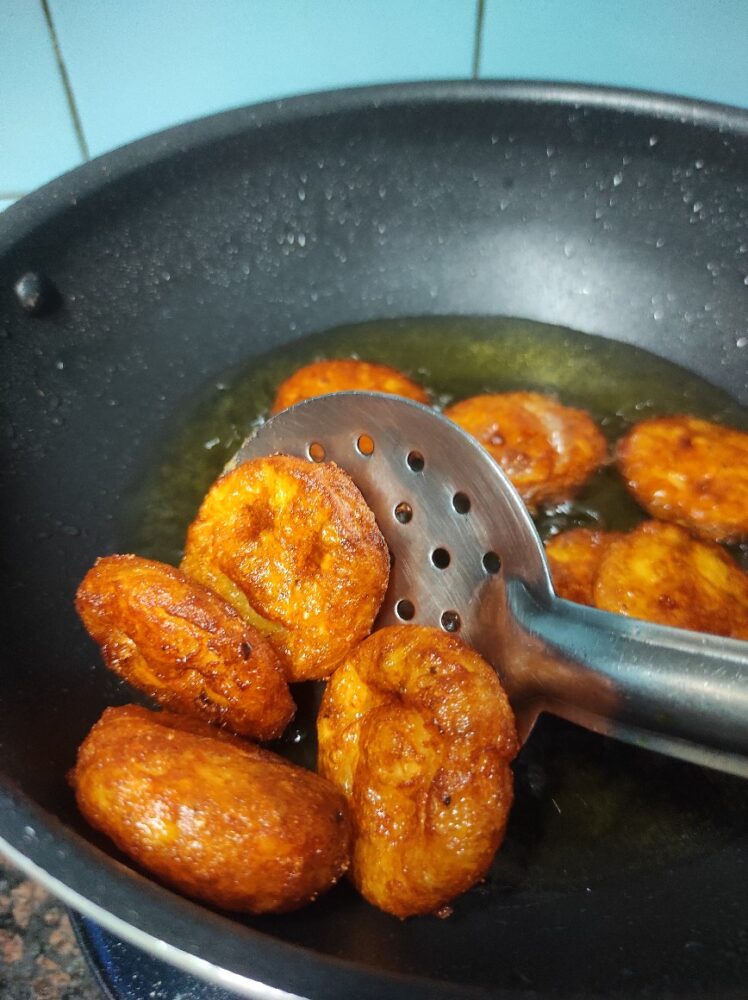 20) Once done, drain them on a tissue paper. Repeat the same with the remaining batches.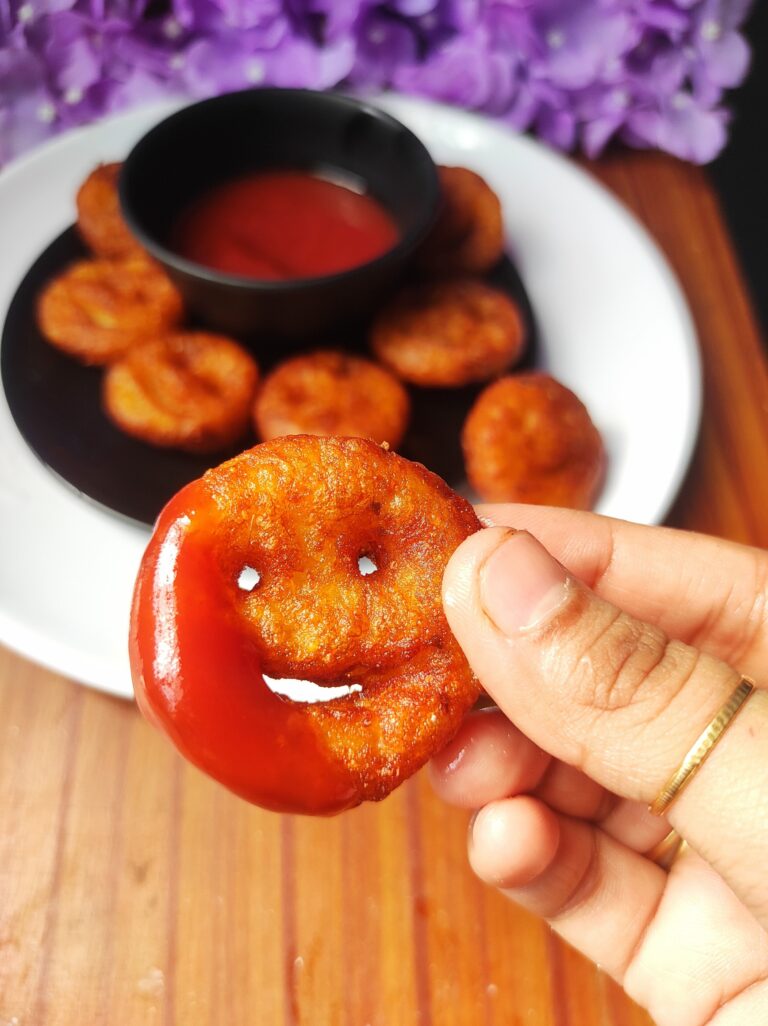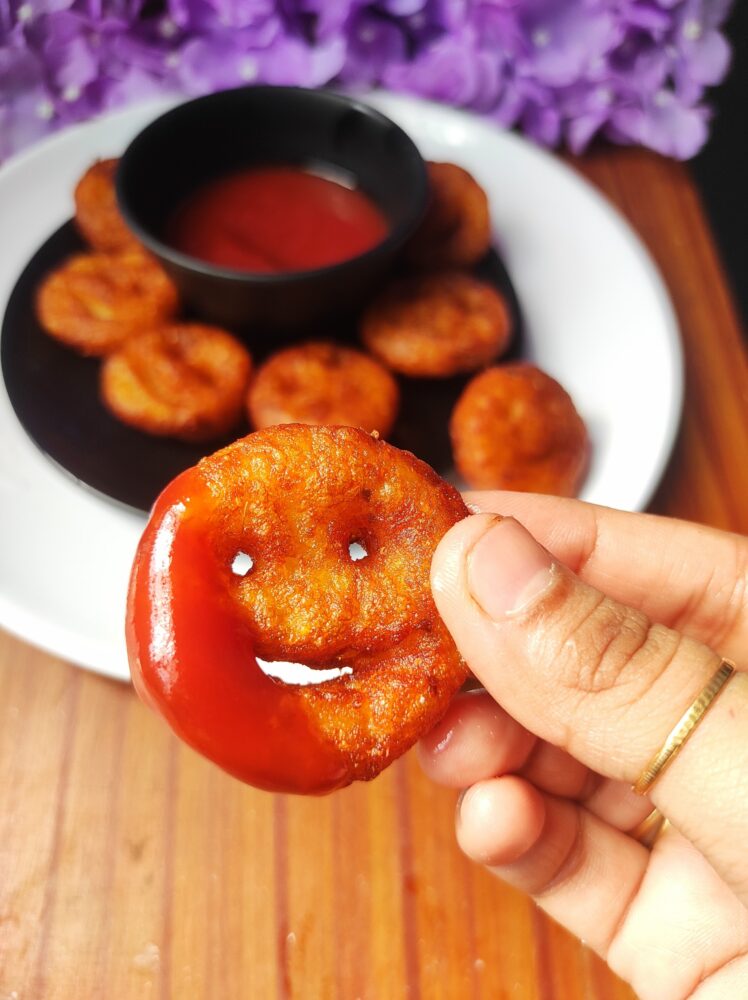 21) Your crispy and yummy fries are ready to be served. Tastes best with ketchup and cold drink.
Tips and Tricks
1) Mash the potatoes well.
2) You can alter the spices as per your taste and preference.
3) Shape them properly and rest if for 15 minutes.
4) Keep the flame at medium high while frying the smileys.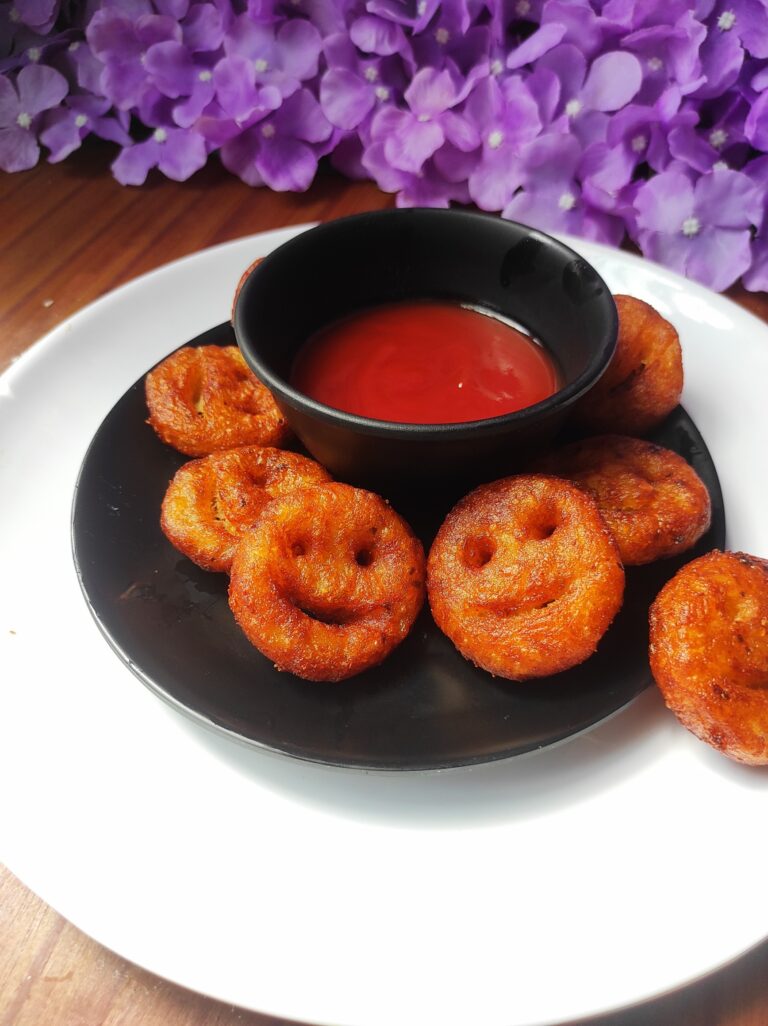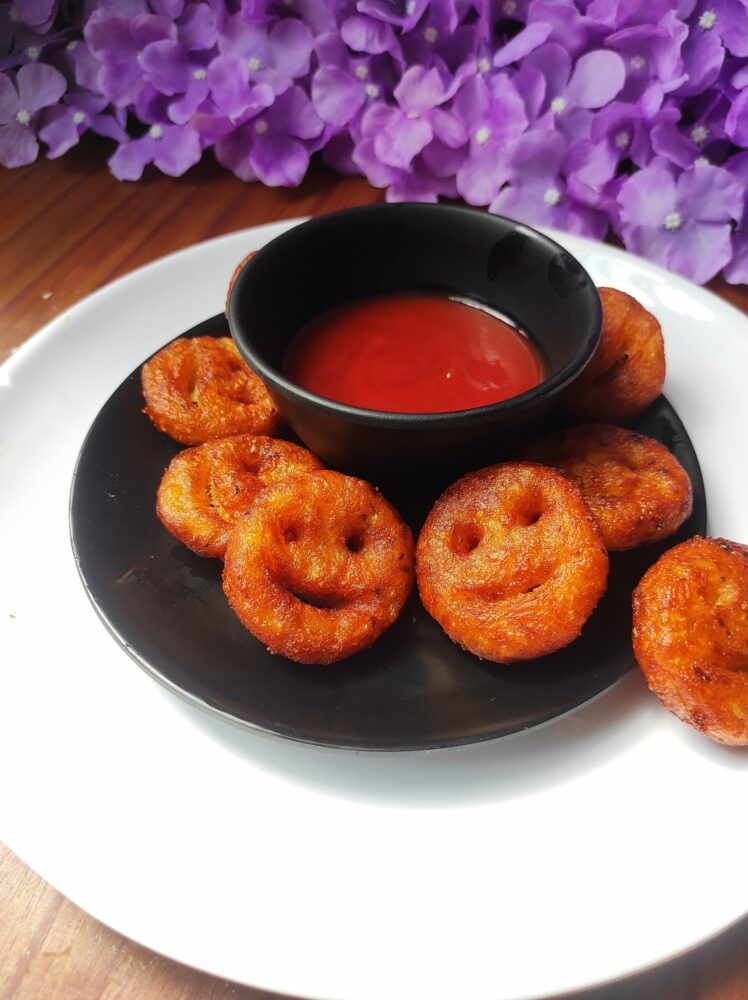 Healthier version
1) You can grate some carrot, beetroot and add finely chopped veggies if you want to serve something healthy.
2) You can simply avoid using chilli flakes and red chilli, if you are allergic to it.
3) You can pan fry or simply air fry the smileys