These Yummy cheese balls are simply made by mashing potatoes along with veggies, breadcrumbs and seasoning. Further, small balls are made using the above mixture and stuffed with small cheese cubes. Finally, they are coated with breadcrumbs and are deep fried until golden brown and crisp. This yummy recipe tastes best with cold drink and is a perfect appetizer to lighten up your evening. So whenever craving for something cheesy, go ahead and give this recipe a try and I'm sure you are going to love it. And please don't forget to share your comments and reviews in the comments section below.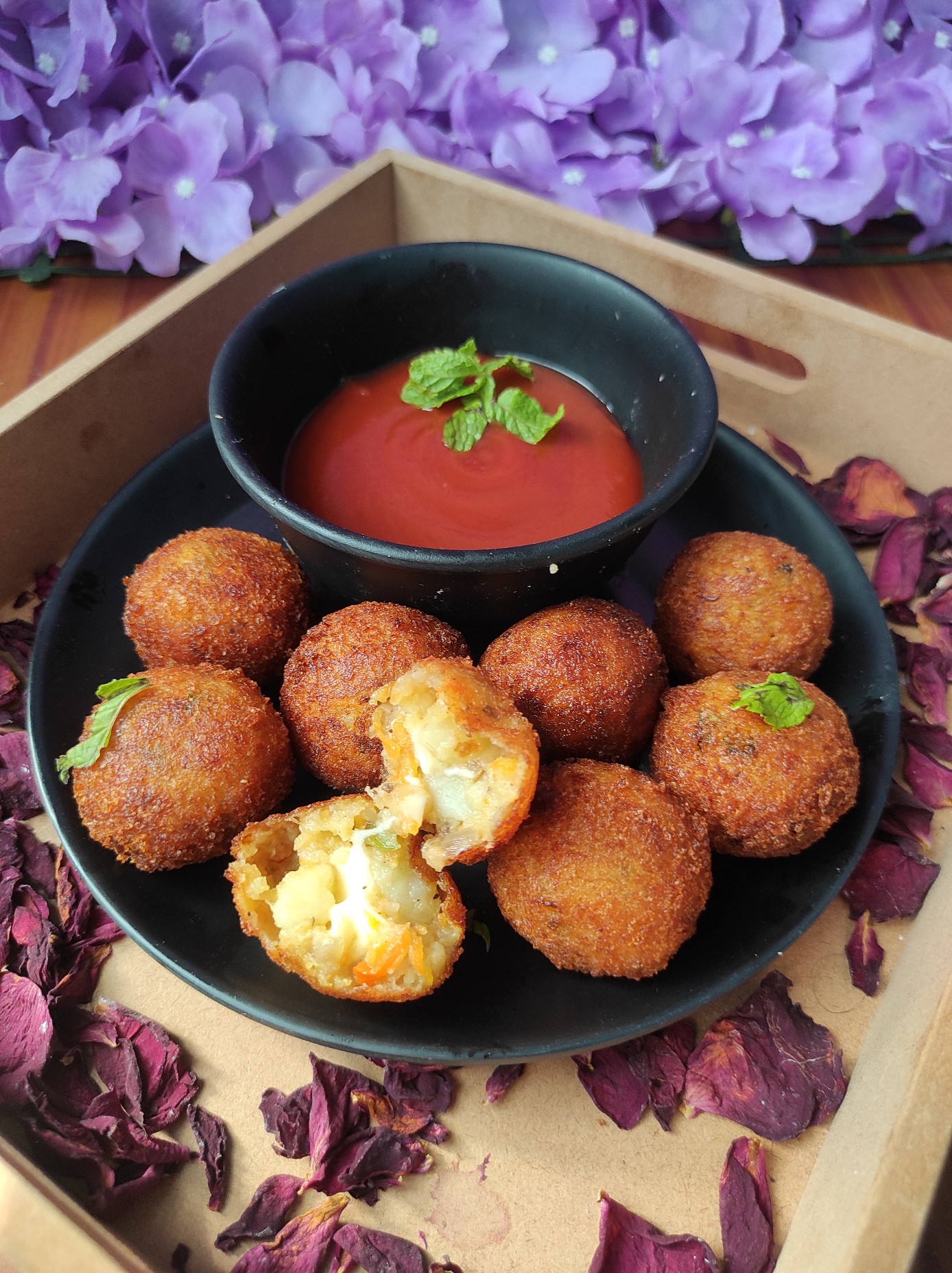 Introduction
Cheese balls are super delicious and cheesy snack recipe. It is crunchy and crispy on the outside and cheesy on the inside. This yummy recipe is perfect party snack and children are fond of it. Usually they are made with potatoes and cheese but I have tried to give it a healthier version by adding veggies in it. They taste super delicious. I have also added some green chillies for the extra spicy taste, but in case you are making it for children, try avoiding it as it may turn out to be spicy for them. This cheesy snack is heavenly and personally speaking, you can't resist having them as they are addictive. I simply love them and all cheese lovers do.
Ingredients
Potatoes- 10 (medium sized)
Capsicum- 1/2 cup (finely chopped)
Onion – 1/2 cup (finely chopped)
Carrot -1/2 cup (finely grated)
Bread crumbs- 1 cup
Green chillies- 1/2 tablespoon (optional)
Black pepper- 1 teaspoon
Salt – 1 tablespoon or as per taste
Chilli flakes- 1 teaspoon
Oregano- 1 teaspoon
Cheese cubes-15 to 16 cubes
Refined flour – 2 tablespoon
Water- 1/2 cup
Oil -for trying.
Step by step recipe with images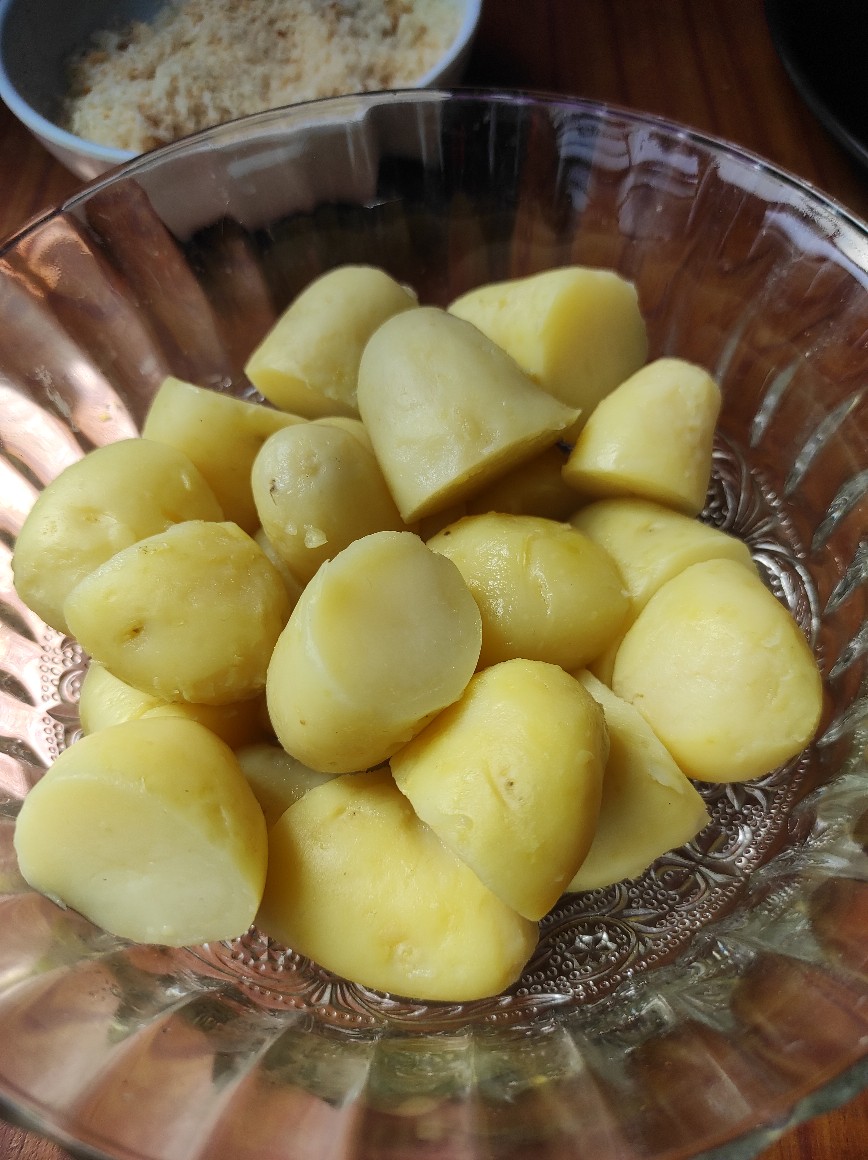 1) Firstly boil and peel 10 medium sized potatoes.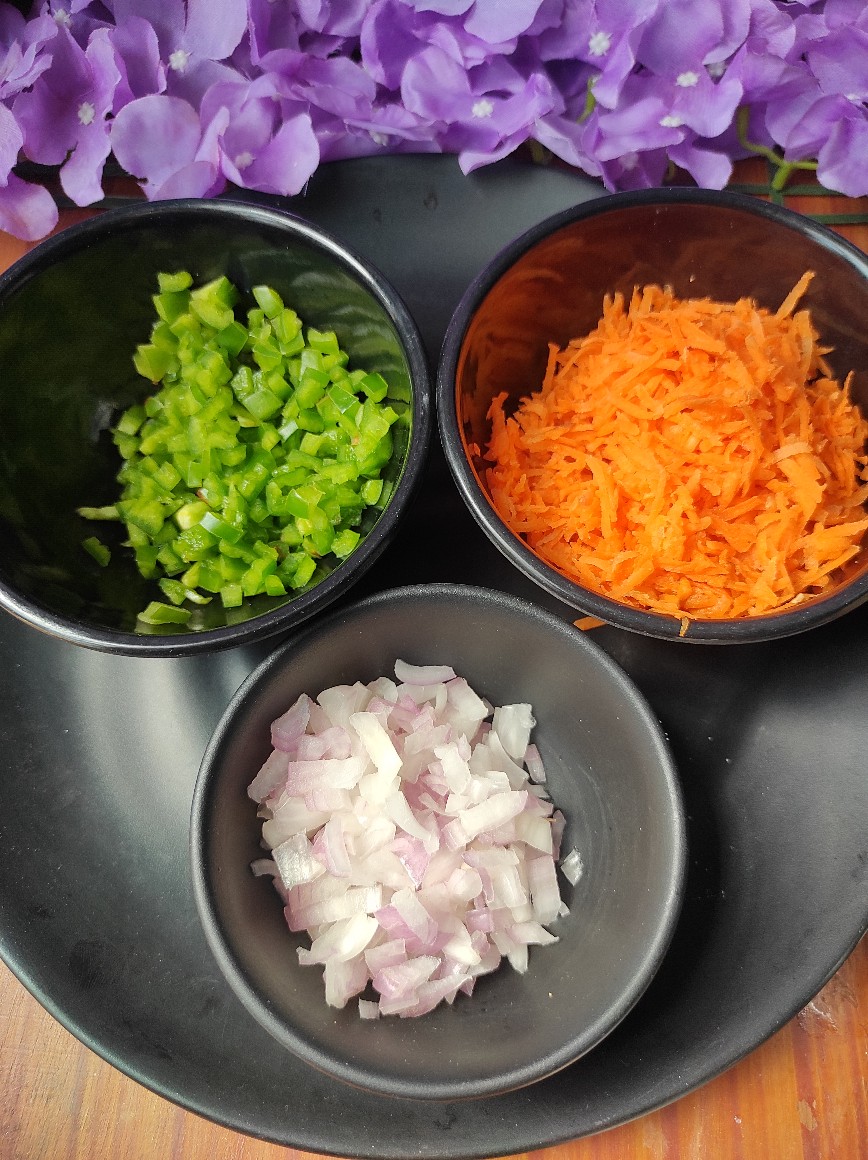 2) Finely chop the capsicum and onion and grate the carrots.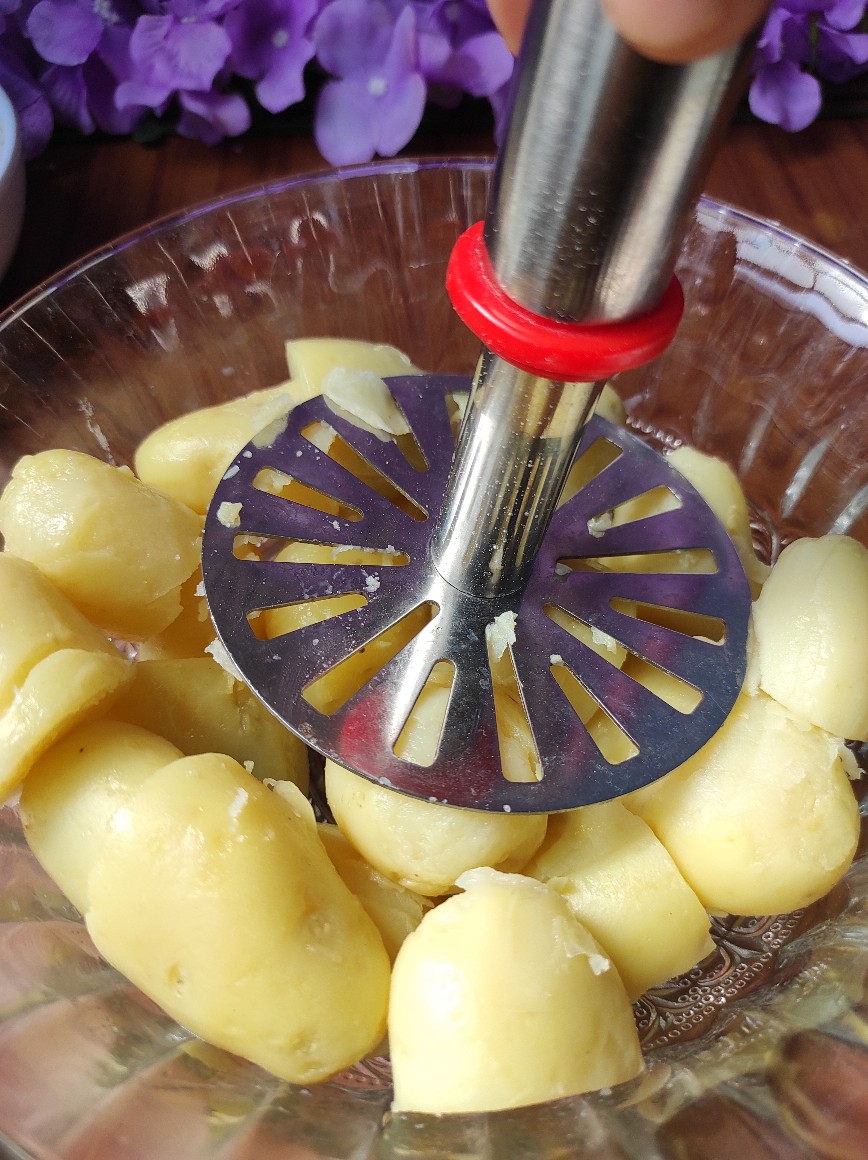 3) Take a mixing bowl and add the potatoes in it.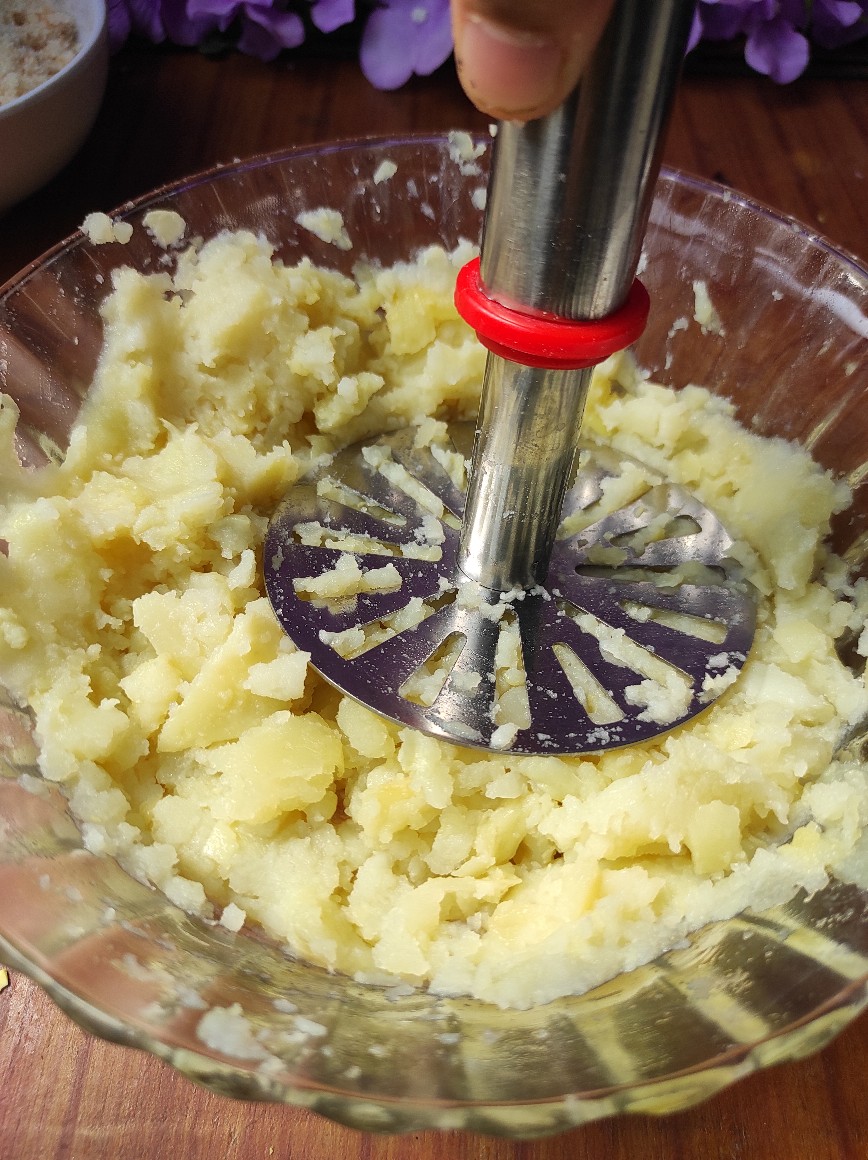 4) Mash them well. Avoid lumps.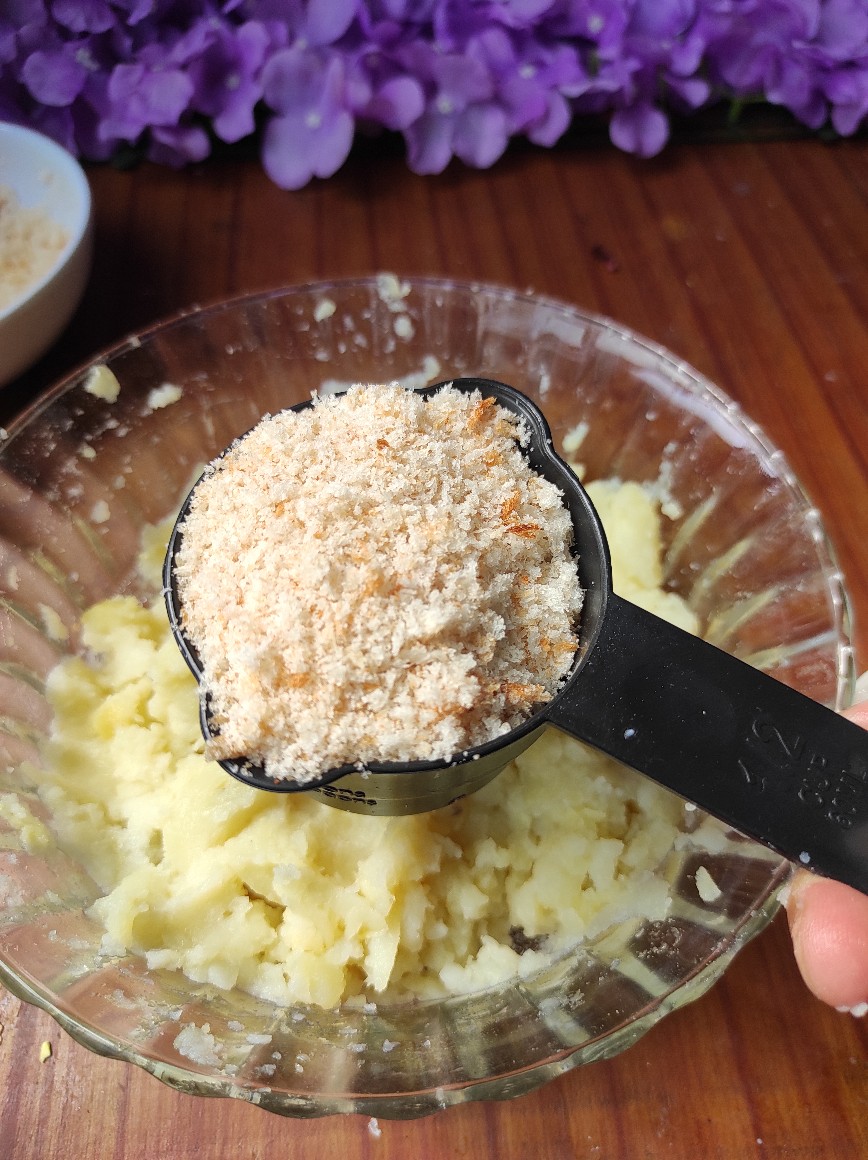 5)Add1/2 cup of breadcrumbs in it.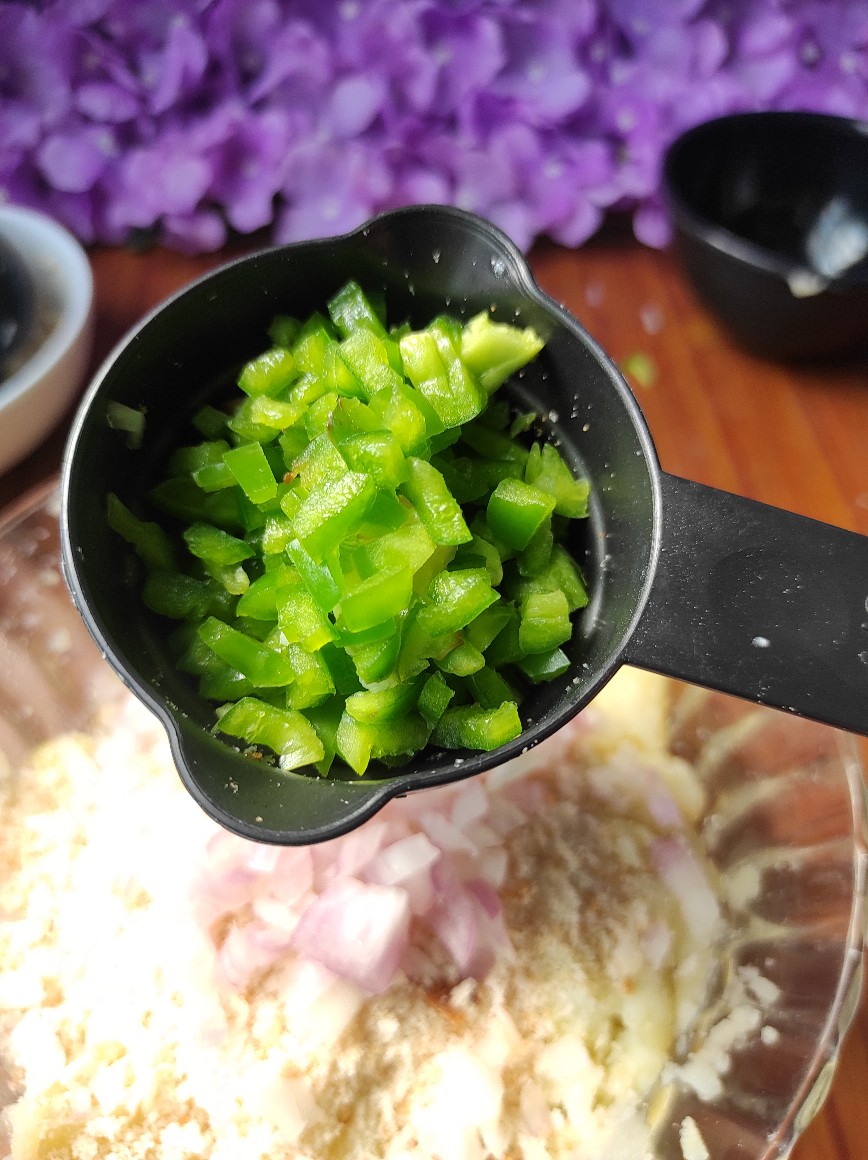 6) Add 1/2 cup chopped capsicum in it.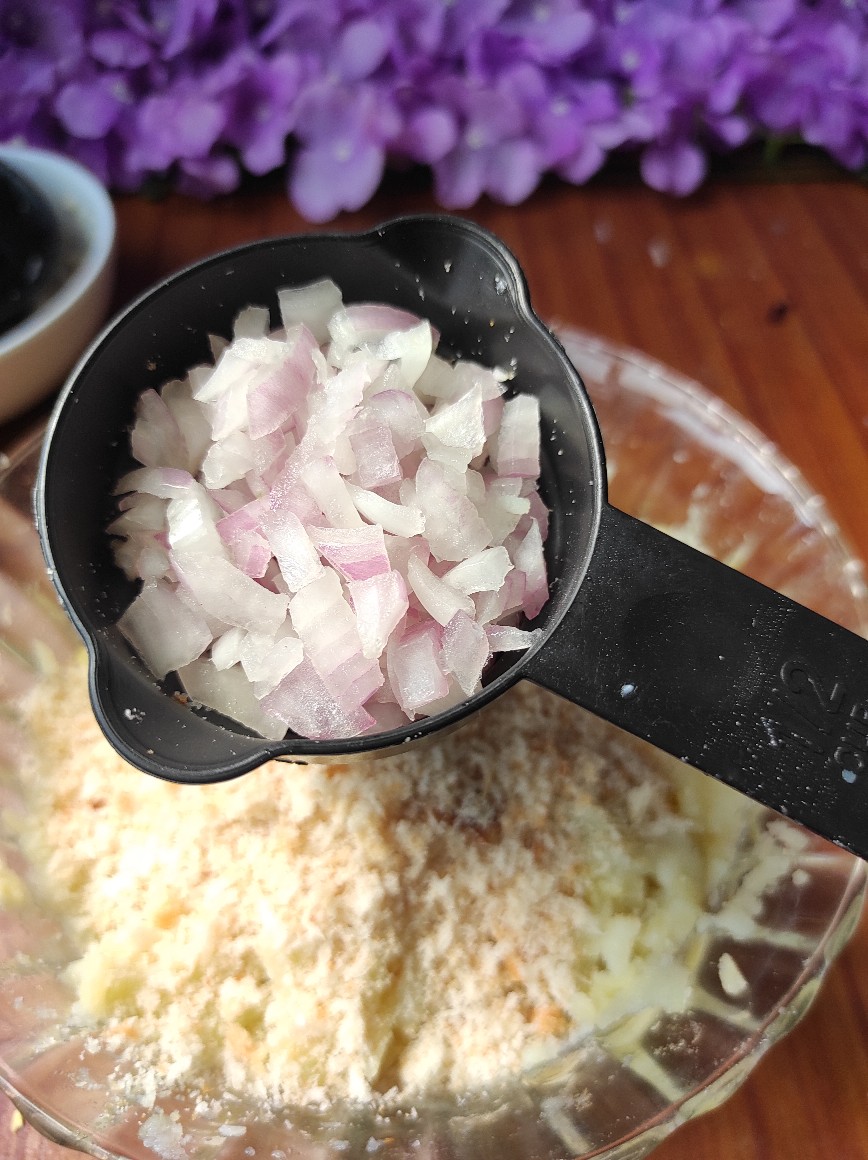 7) Add 1/2 cup chopped onions in it.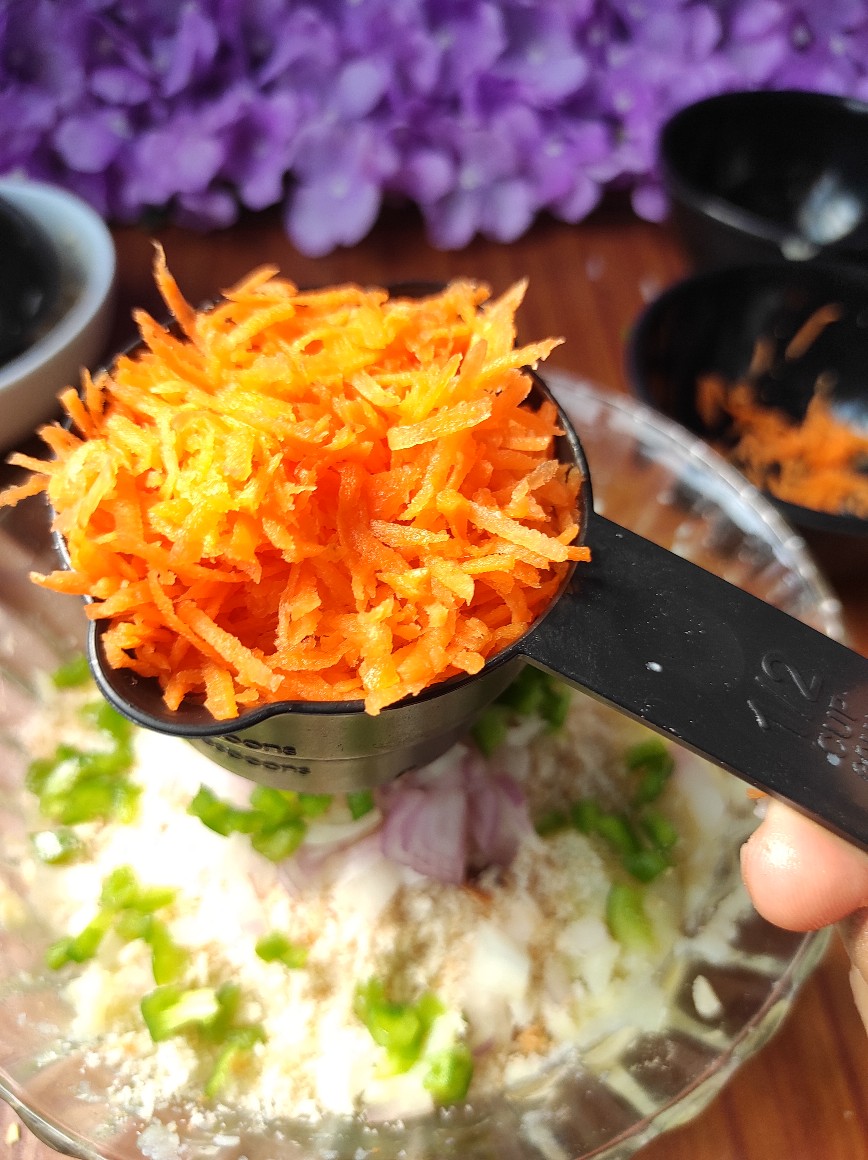 8) Add 1/2 cup grated carrots in it.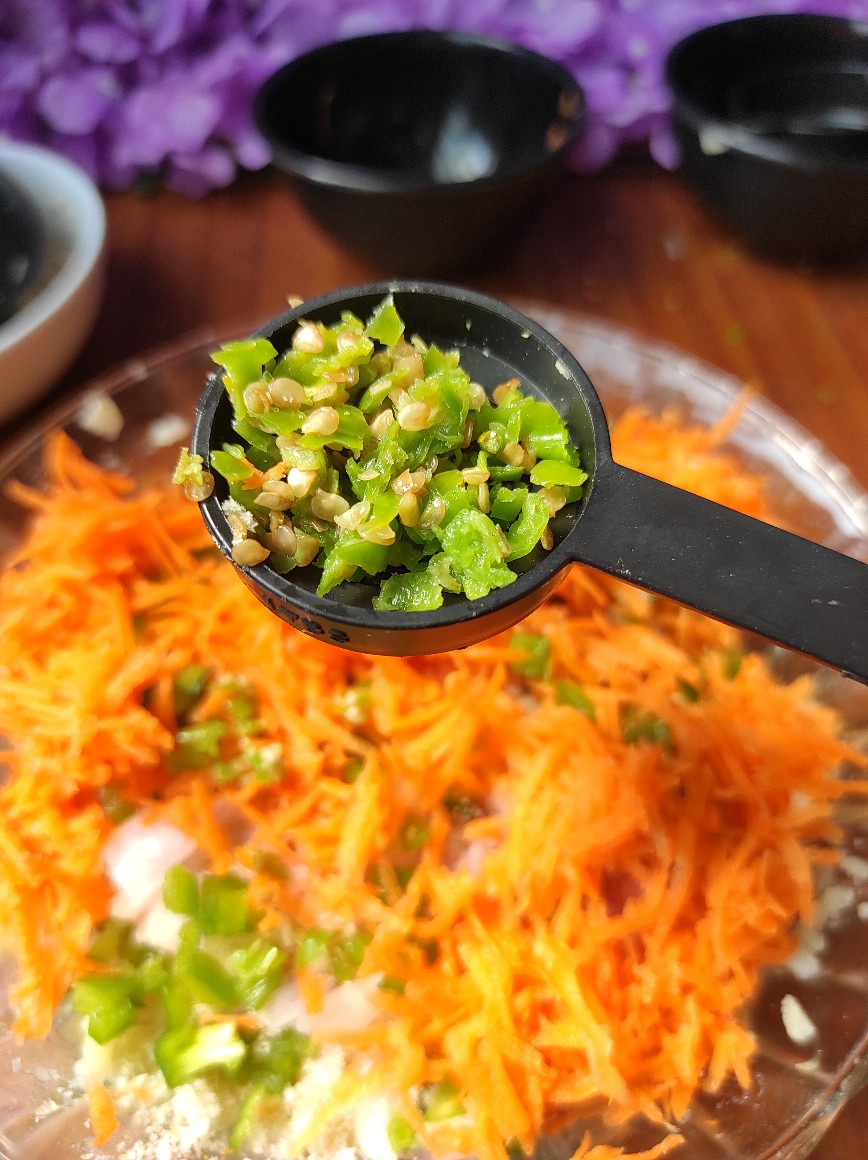 9) Add 1/2 tablespoon of green chillies in it. You can avoid it if you want.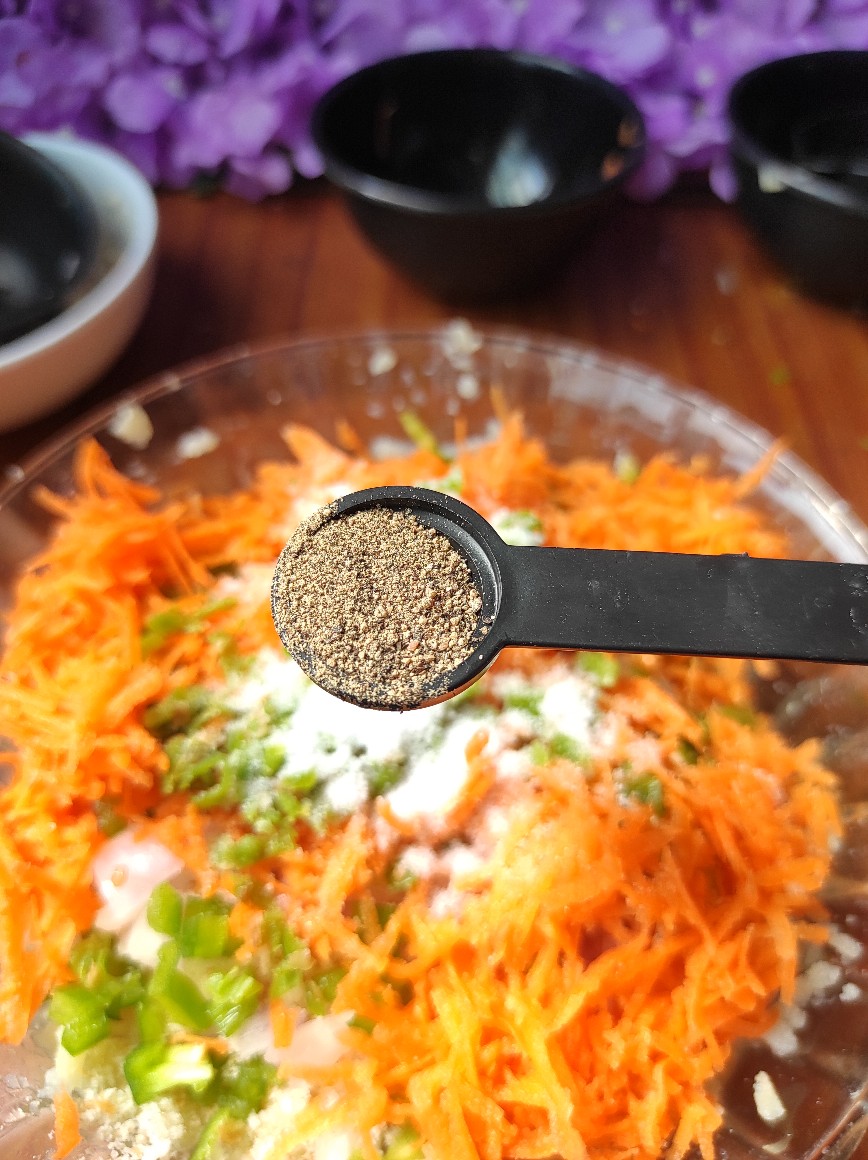 10) Add 1 teaspoon black pepper in it.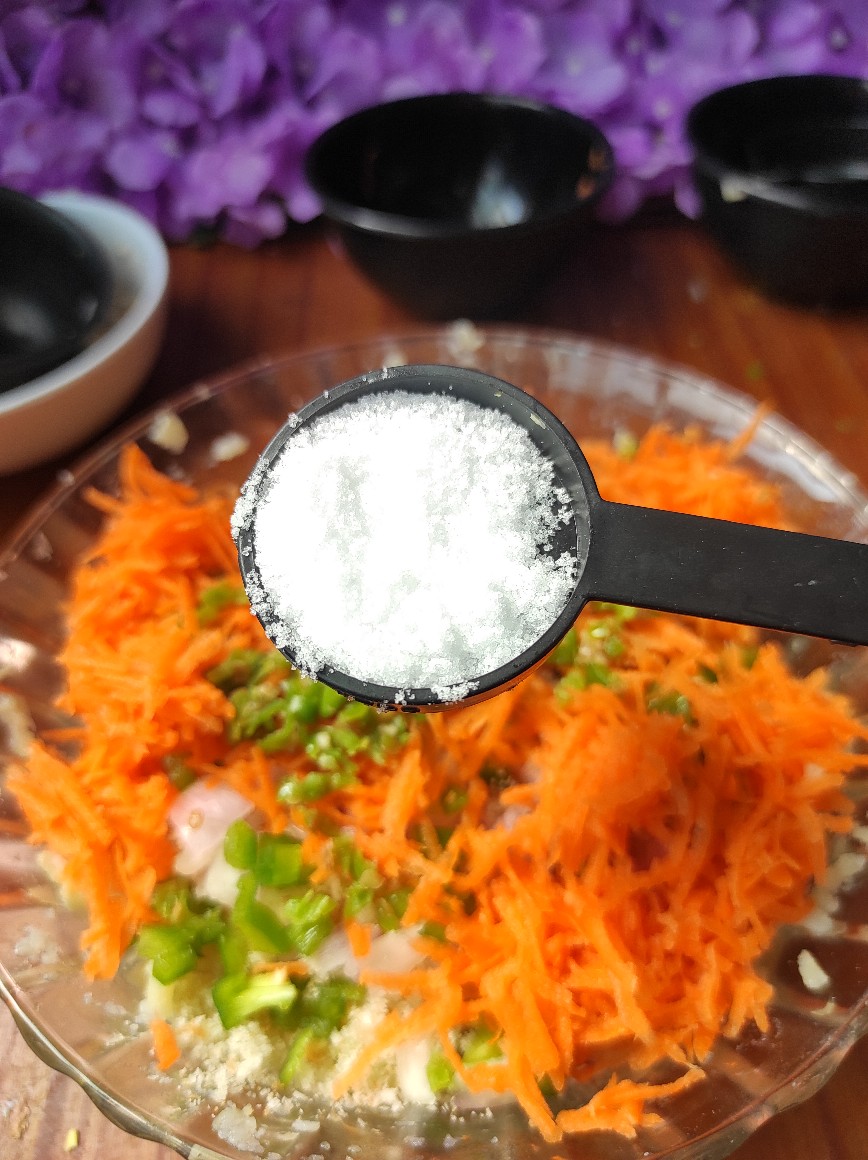 11) Add salt as per taste. I added a tablespoon of salt in it.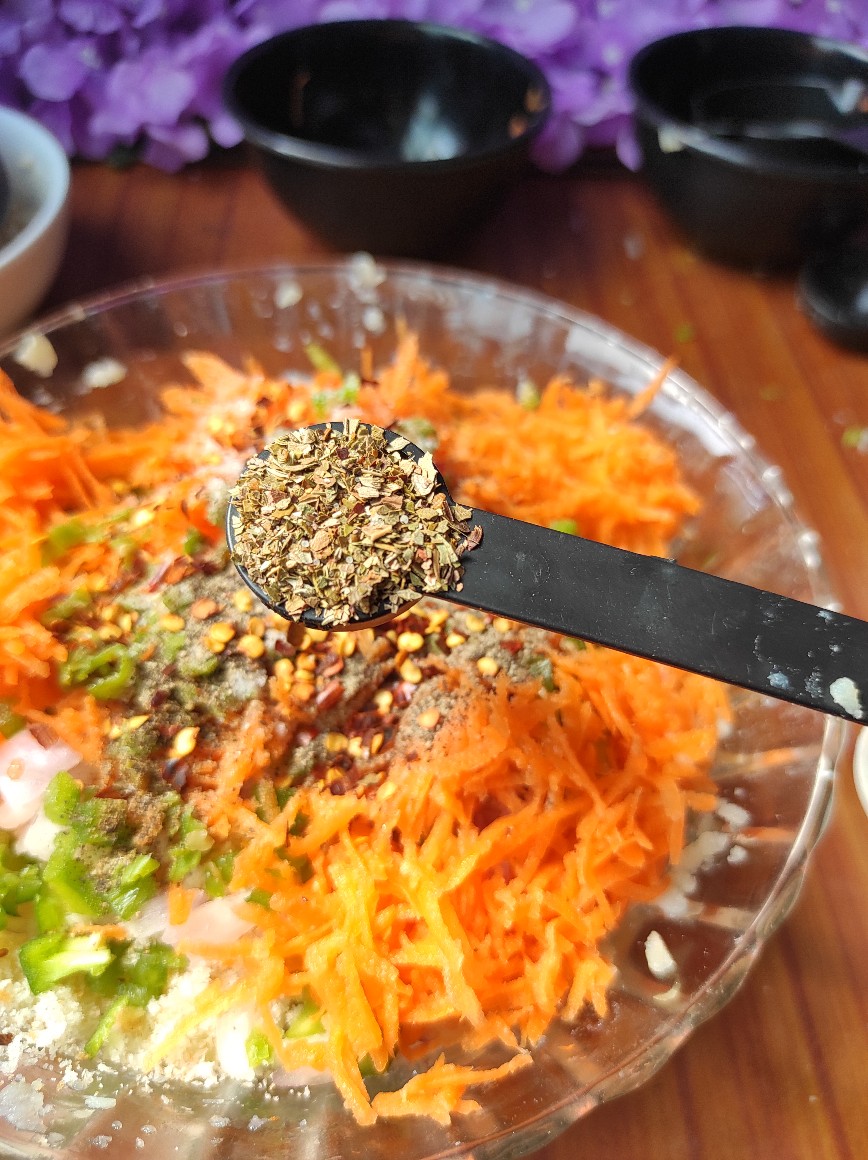 12) Add 1 teaspoon oregano in it.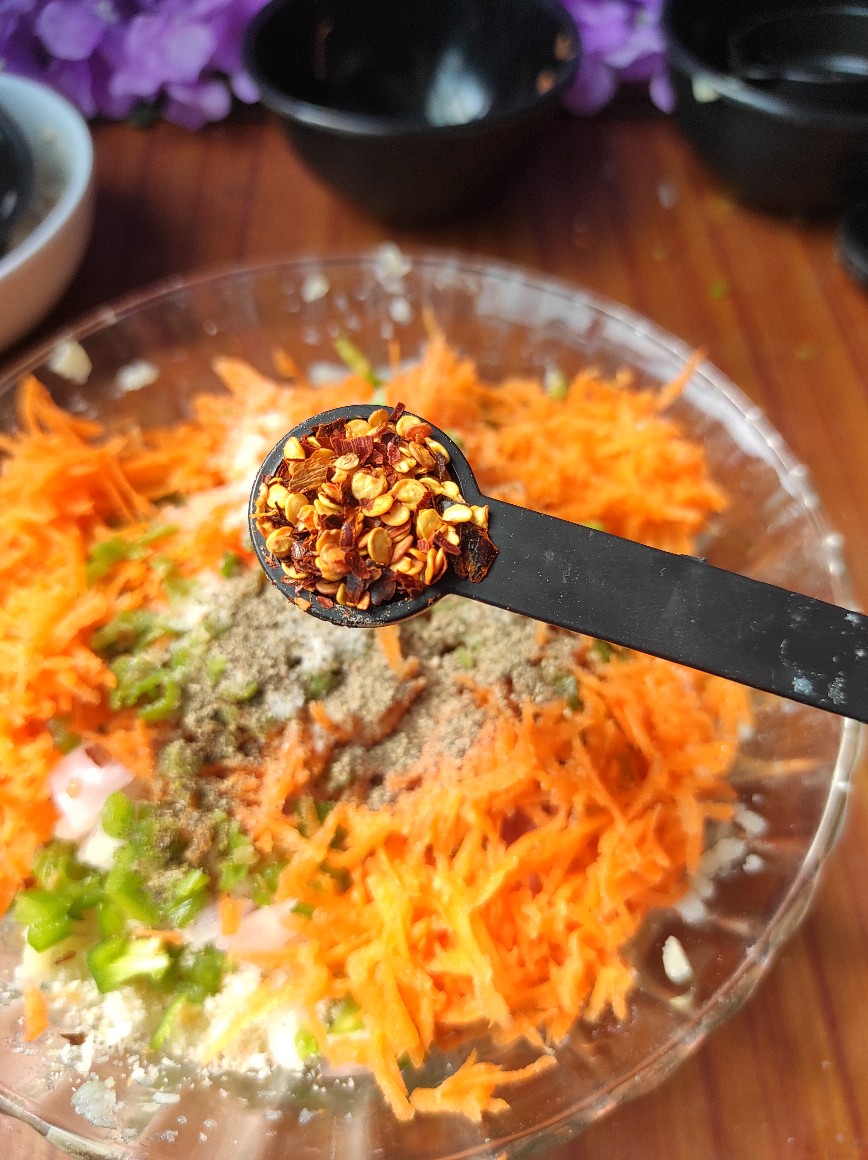 13) Finally add 1 teaspoon chilli flakes in it.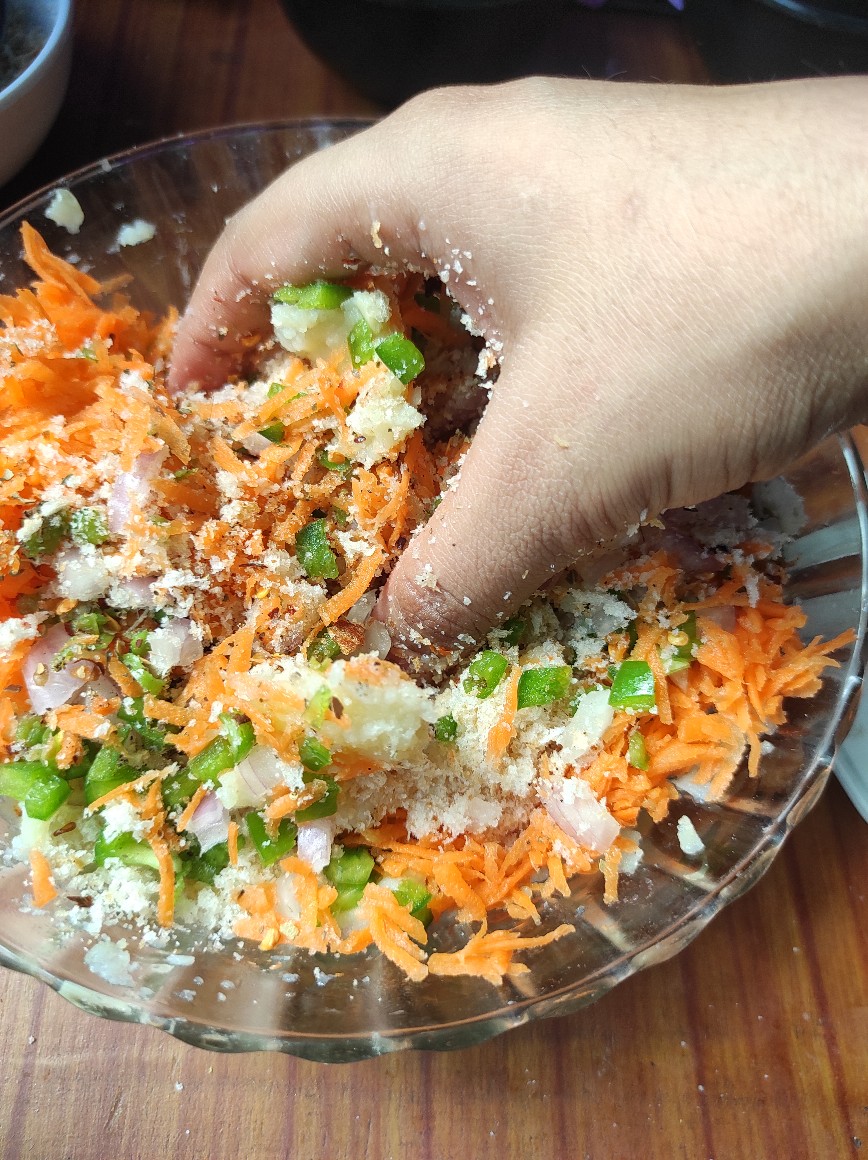 14)Mix them well with your hands.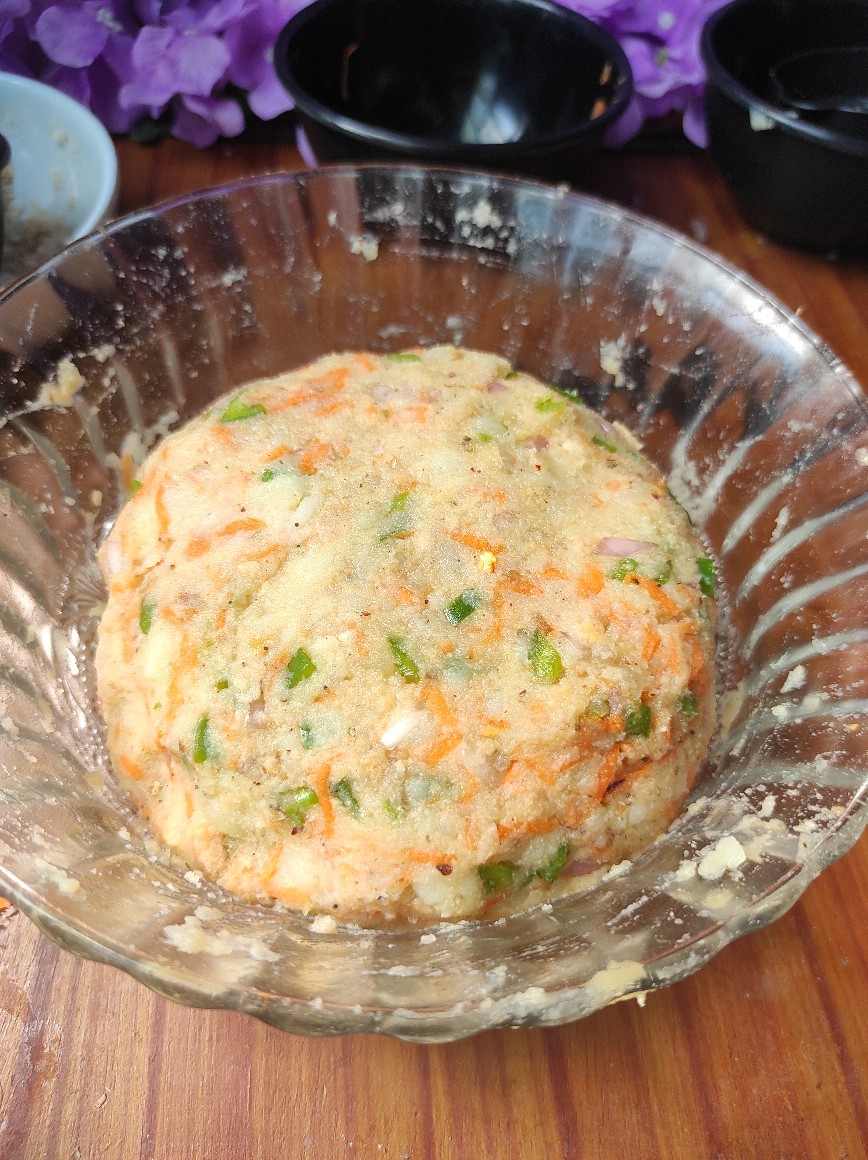 15) Keep it aside for later.
Shaping the cheese balls: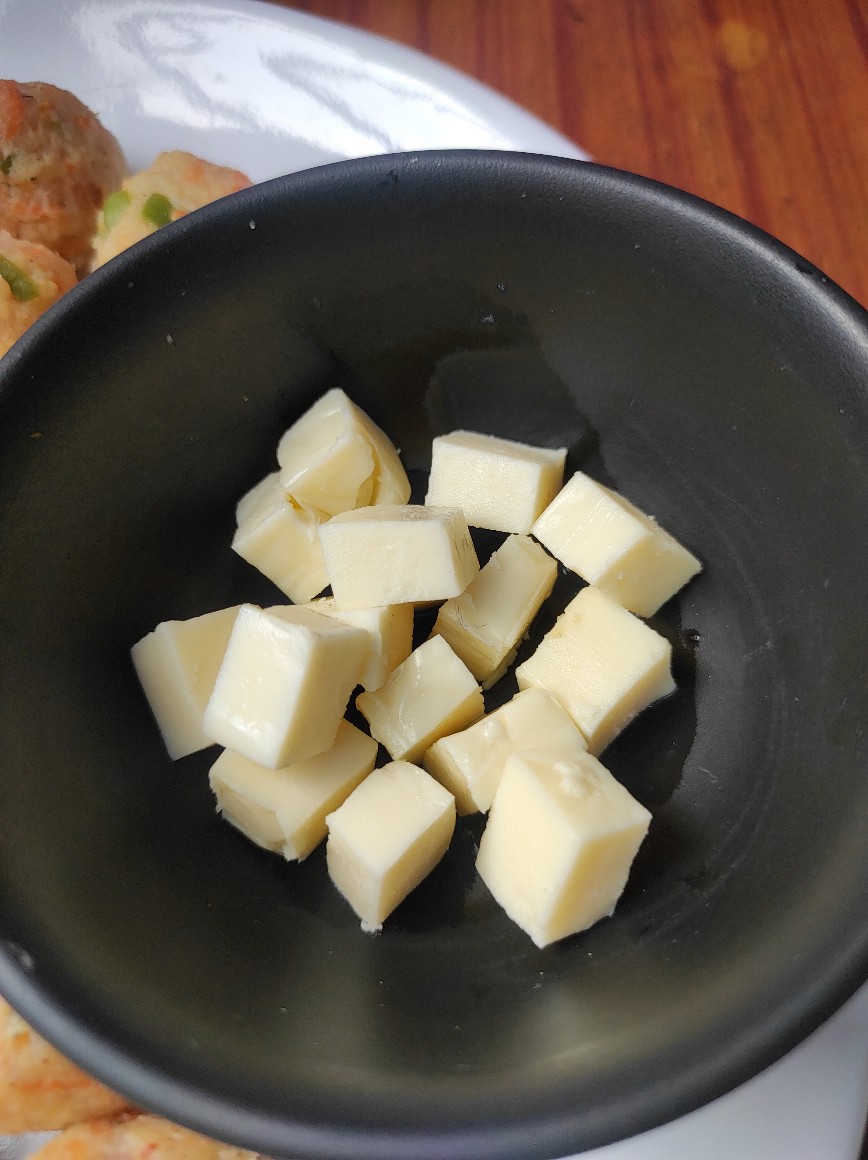 1) Firstly slice the cheese into small cubes.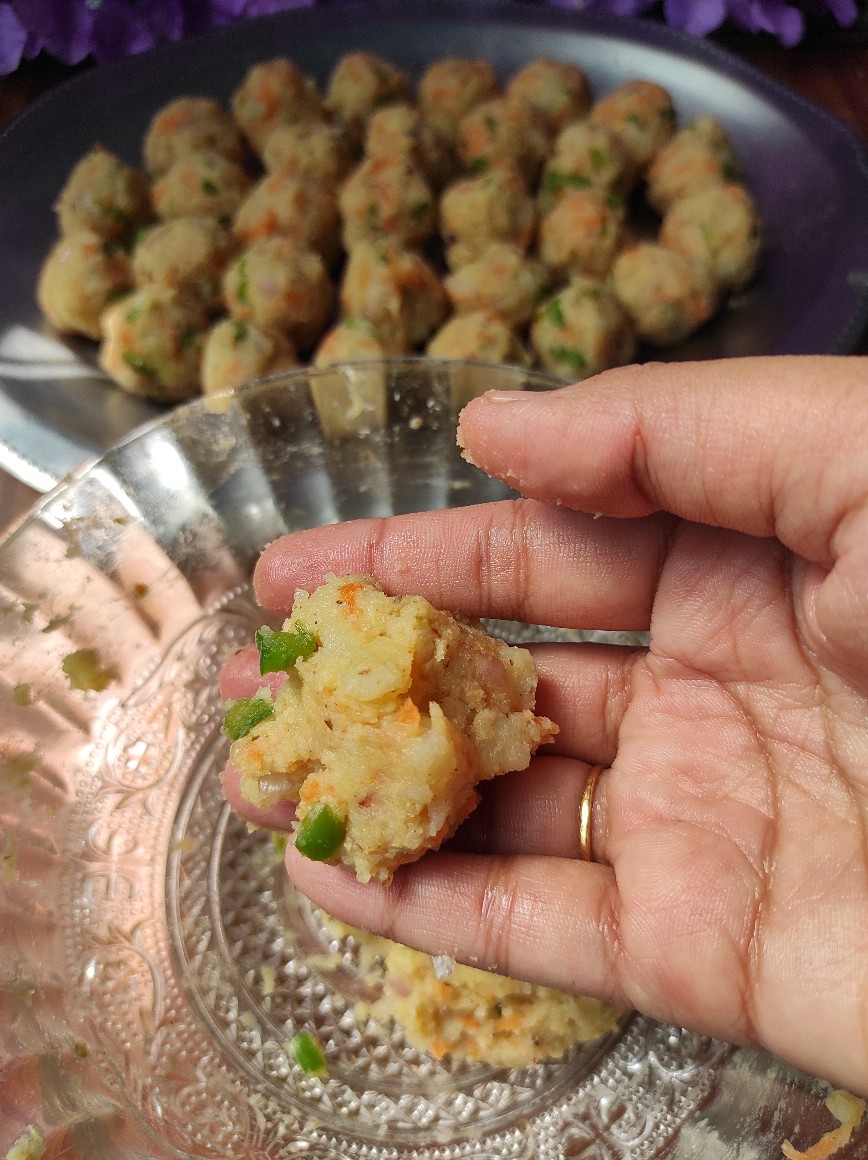 2) Now take small portion of the potato dough in your palms.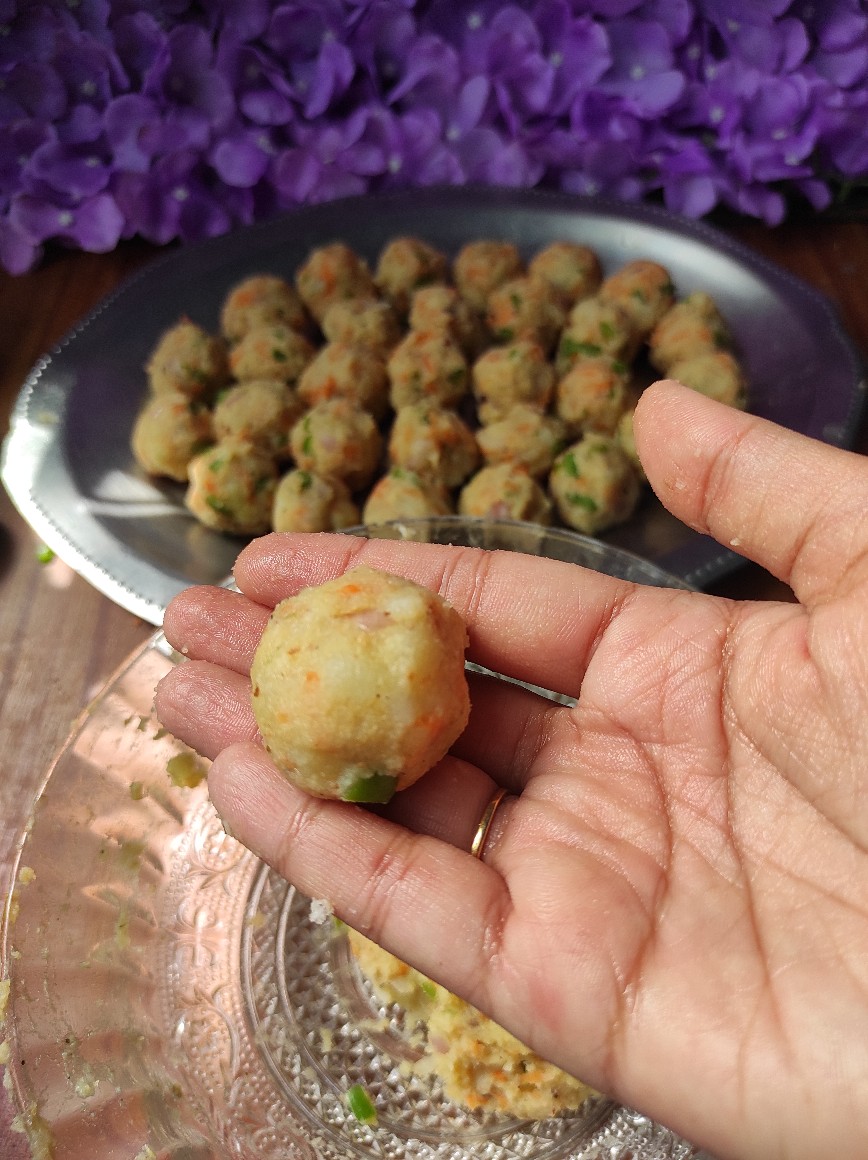 3) Make small balls using your palm.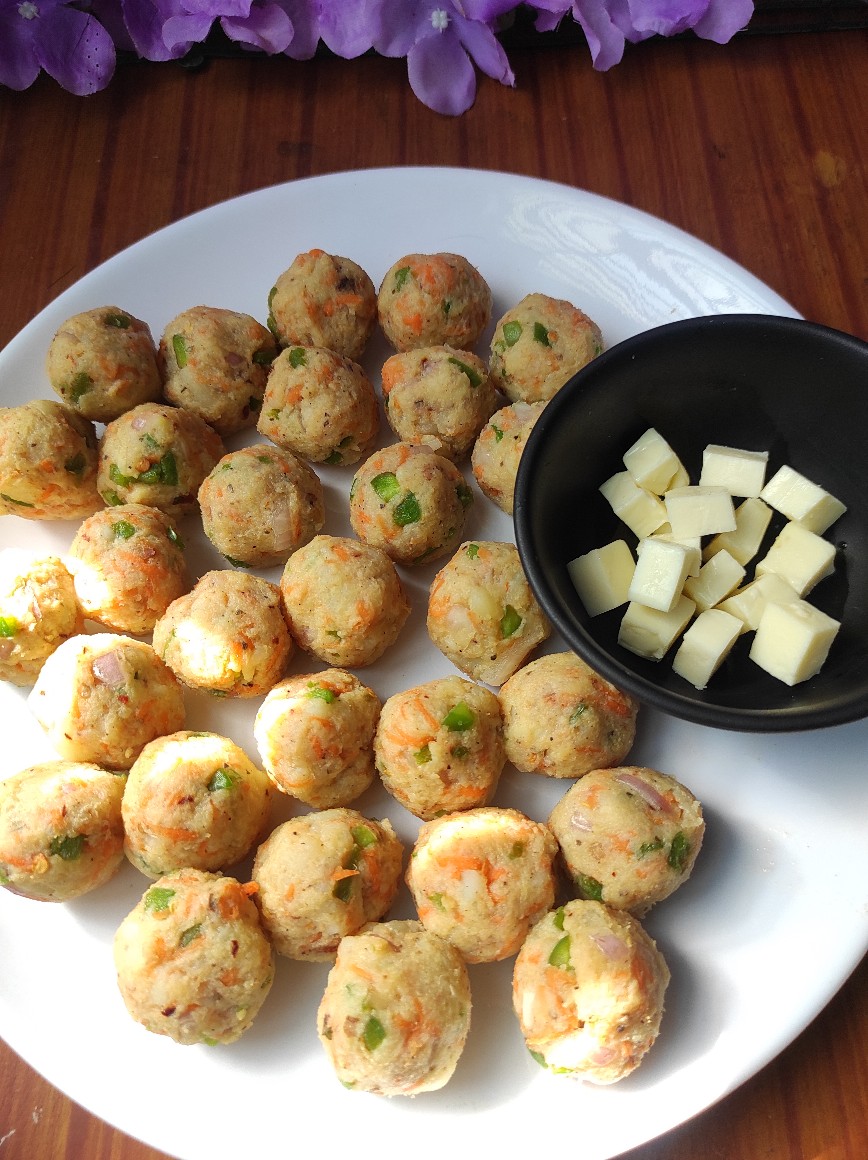 4) Repeat the same with the remaining dough.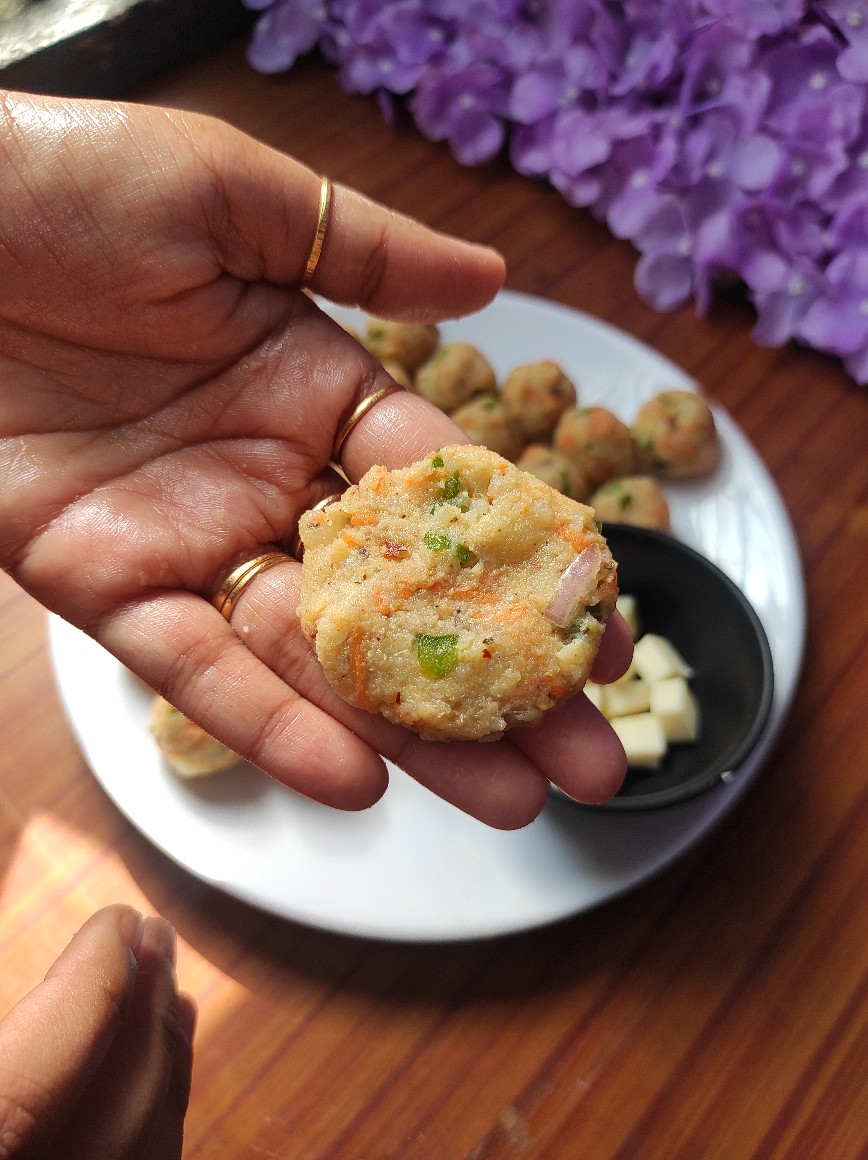 4) Flatten them with using your fingers.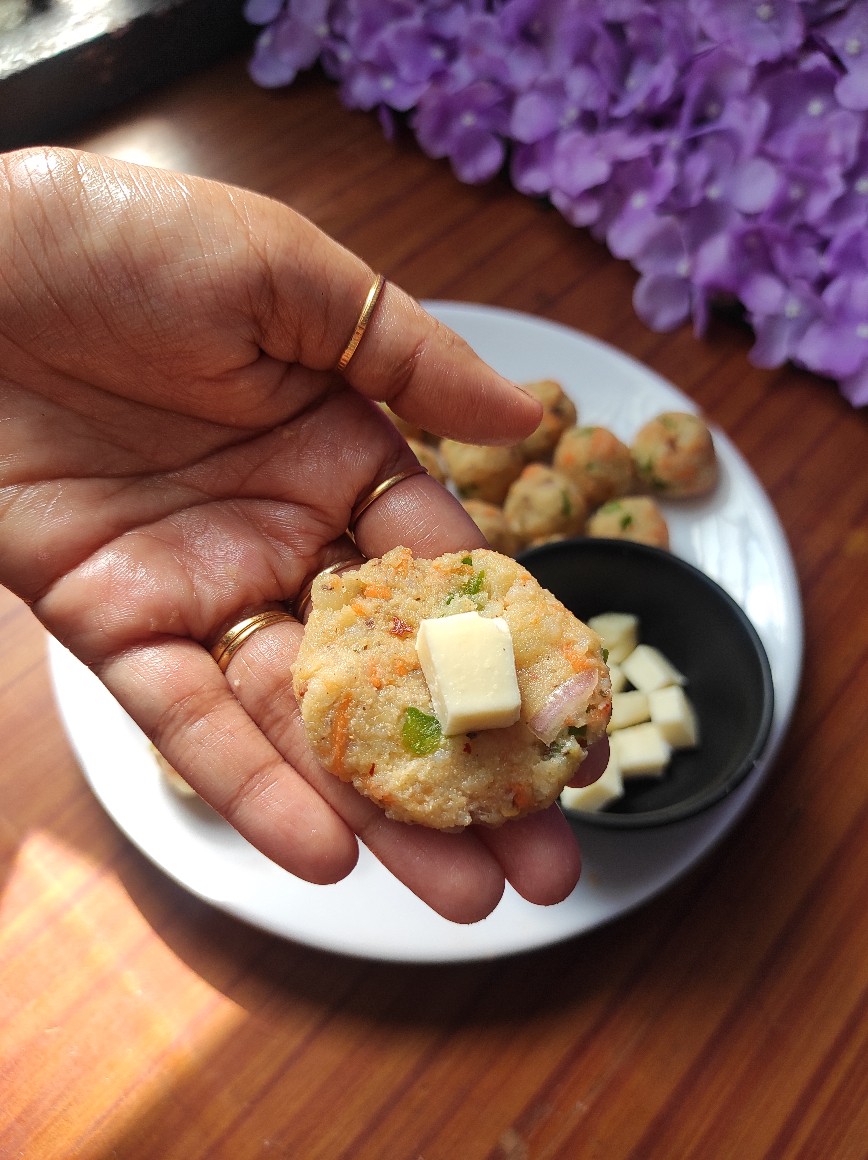 5) place the cheese cube in the middle.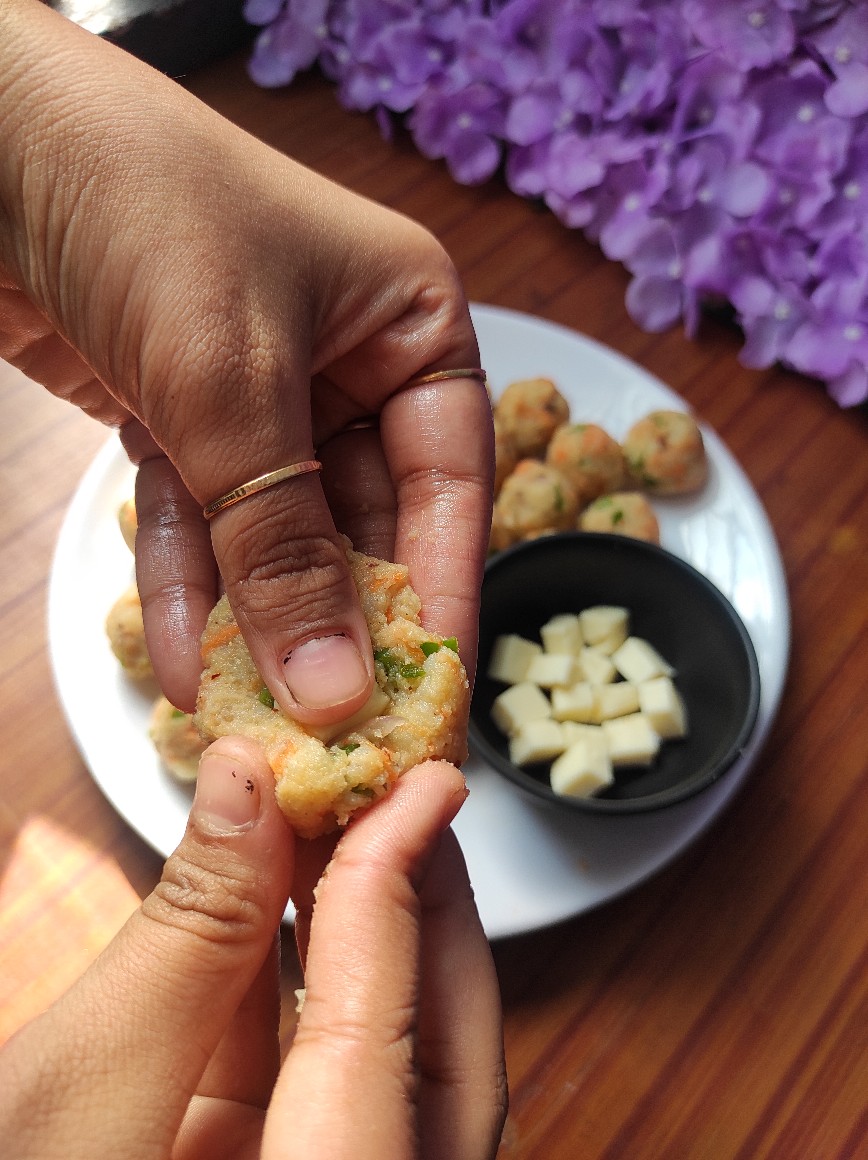 6) Seal it from all sides using your fingers.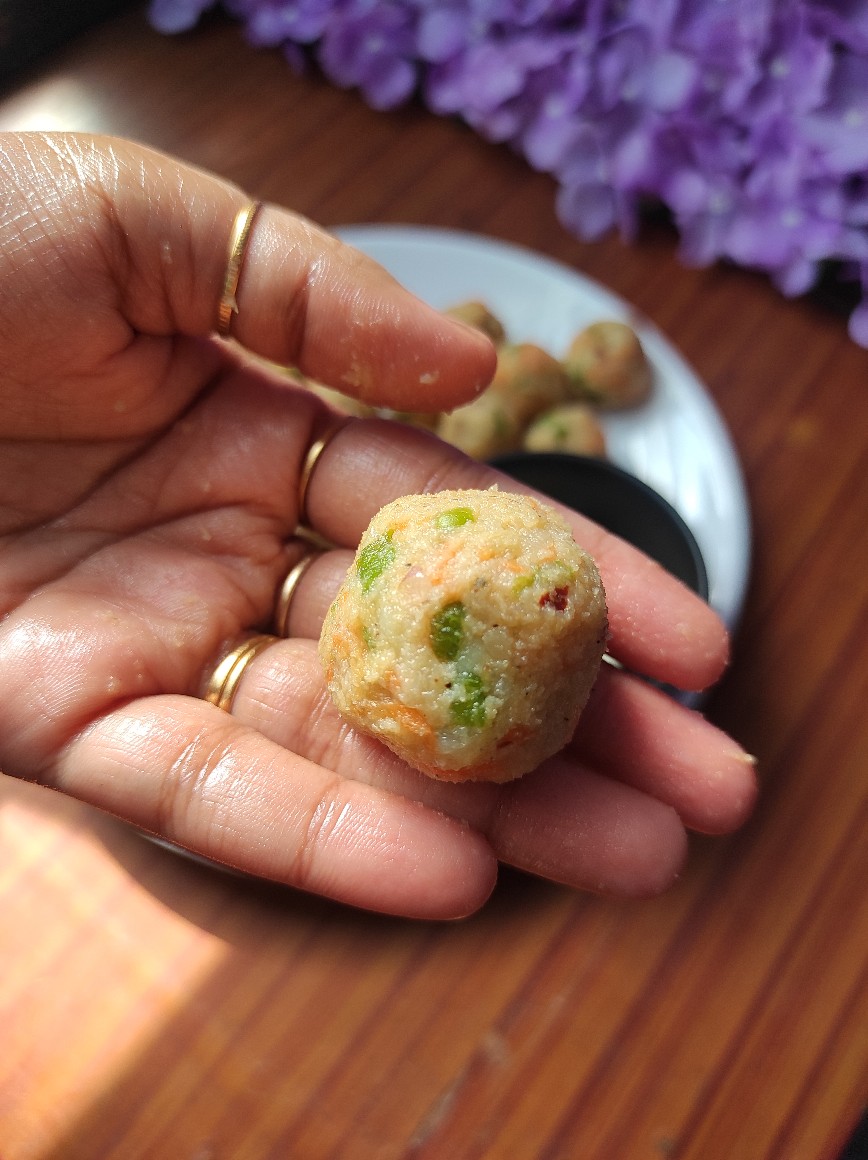 7) Roll it again using your palms. They must look like small balls.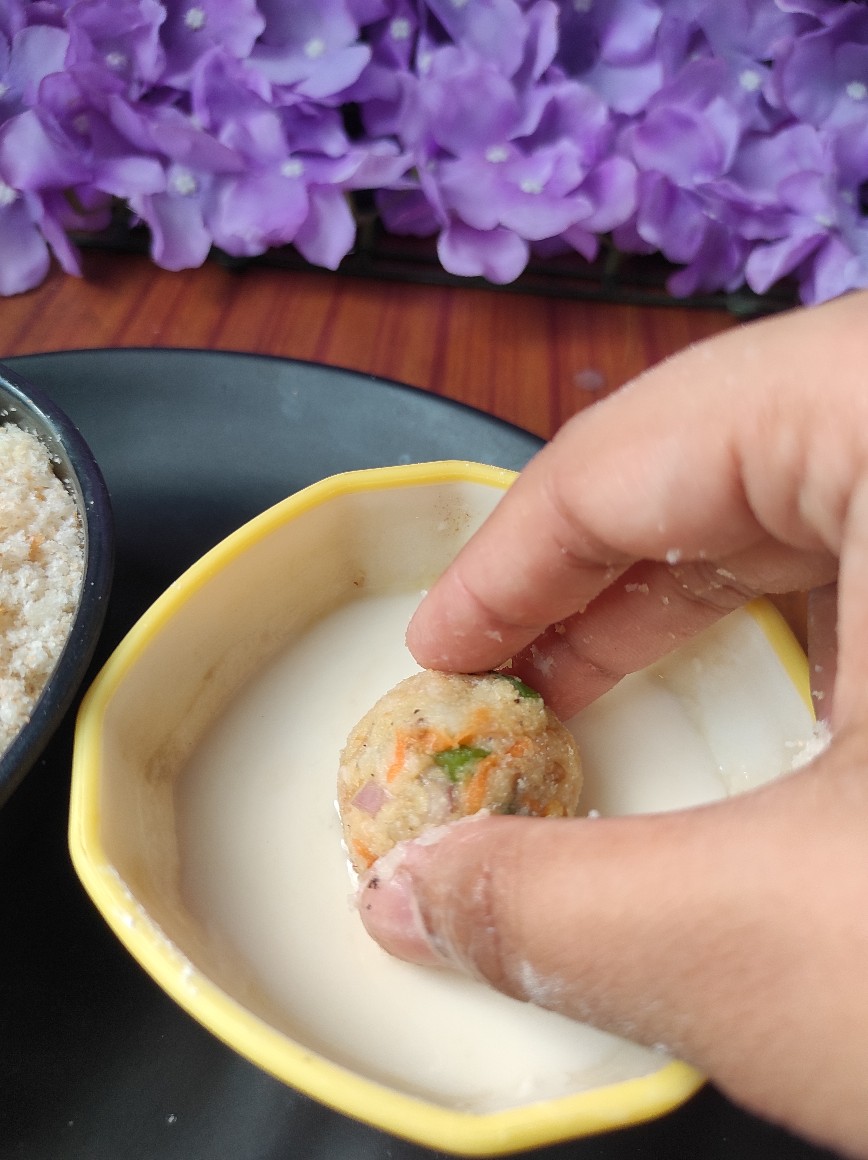 8) Now dip the ball into cornflour slurry.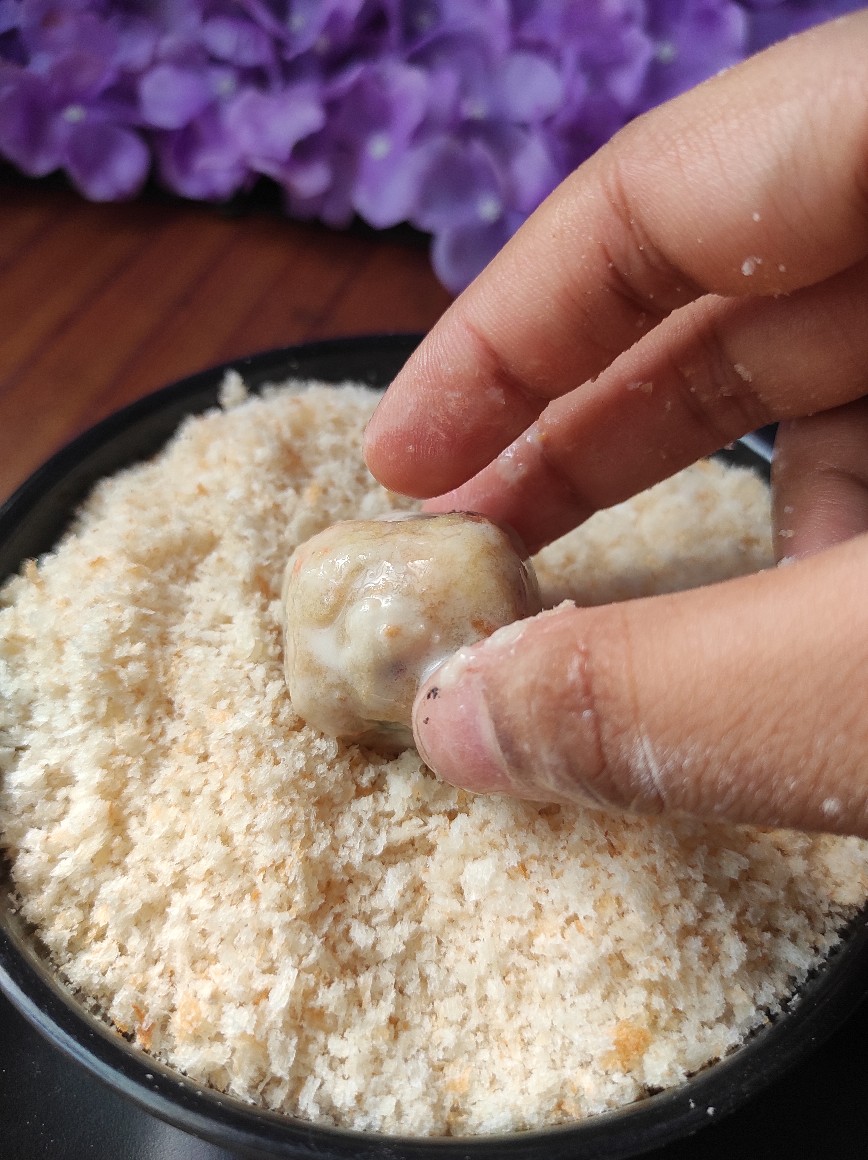 9) Coat them well with breadcrumbs.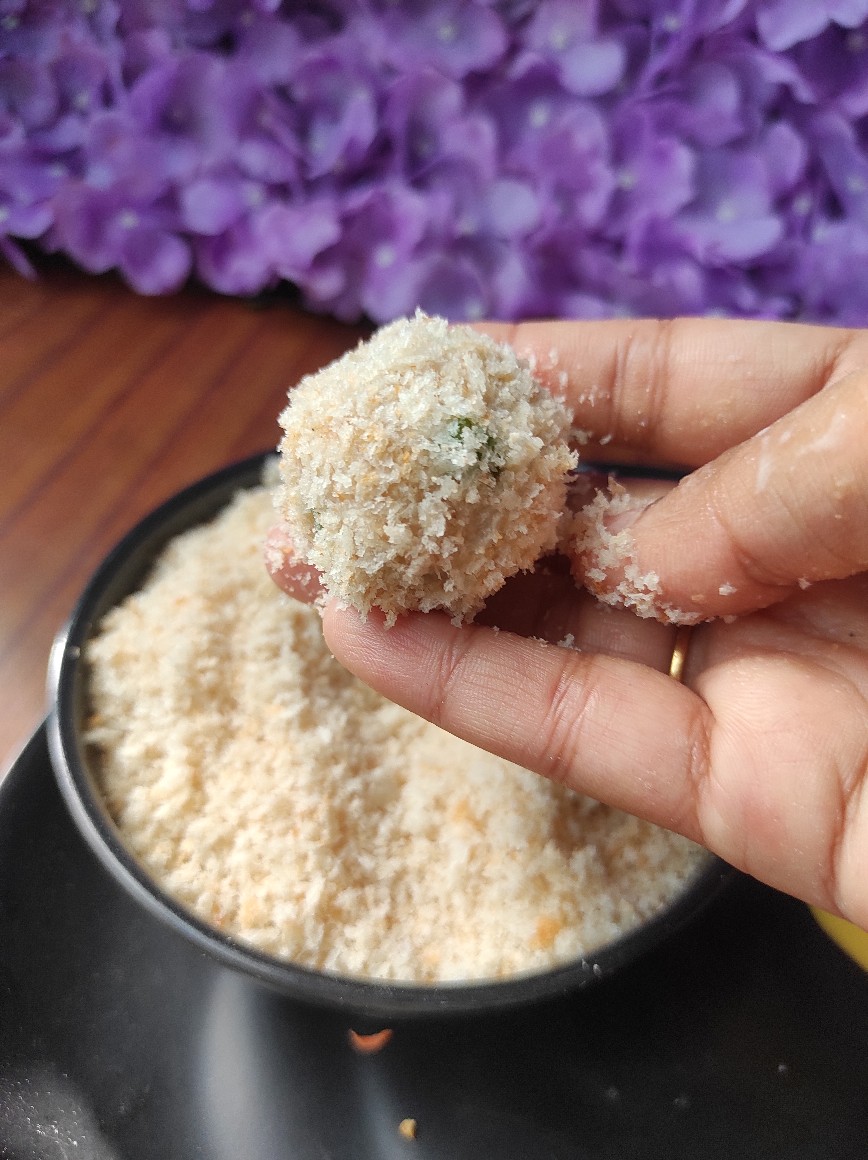 10) Repeat the same with the remaining batches.
Frying the cheese balls: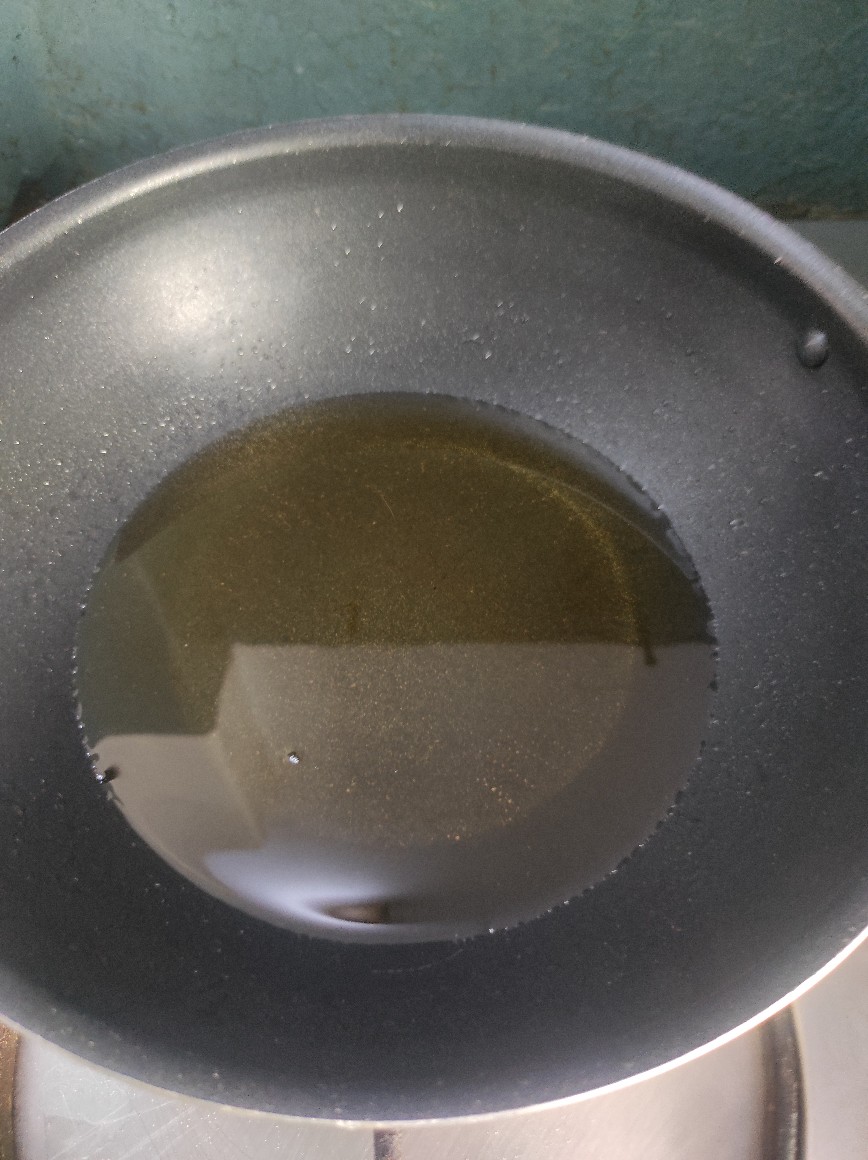 1) Heat a pan with oil on medium high flame.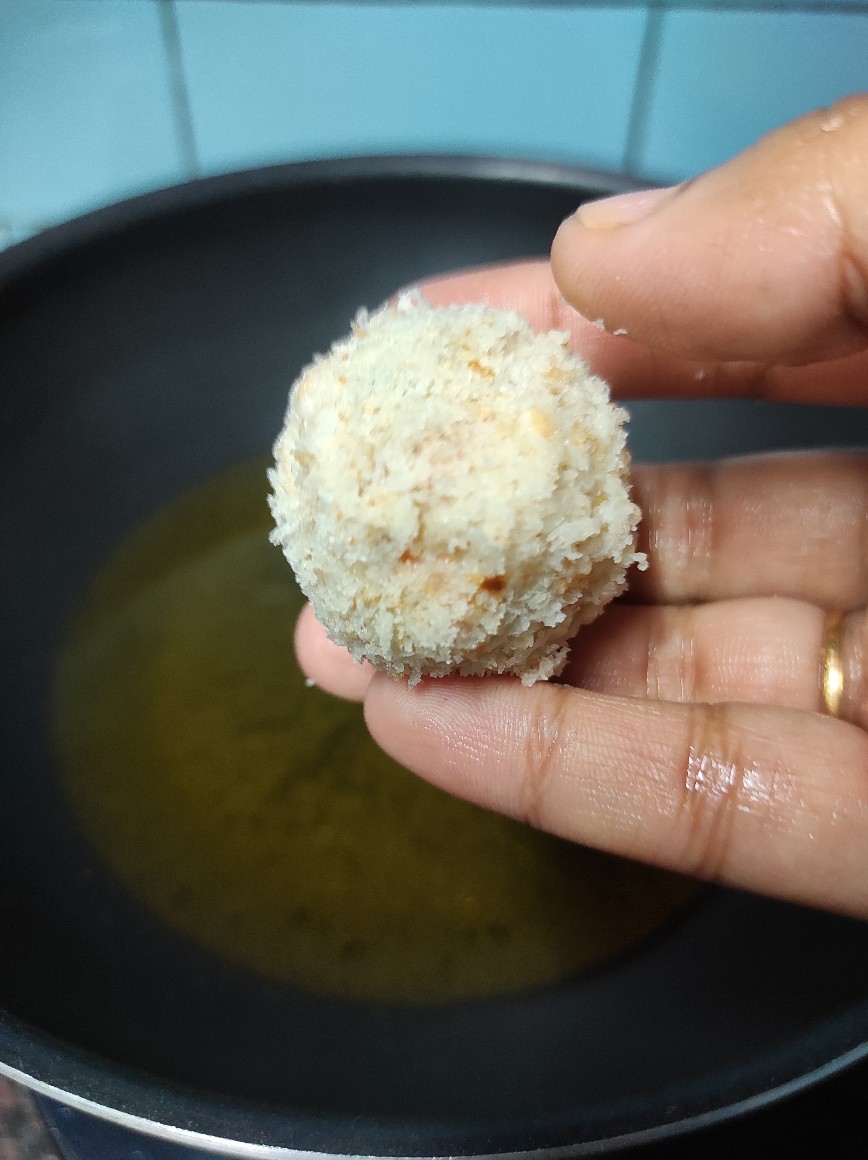 2) Once done, turn the flame to low and slowly add the cheese balls in it.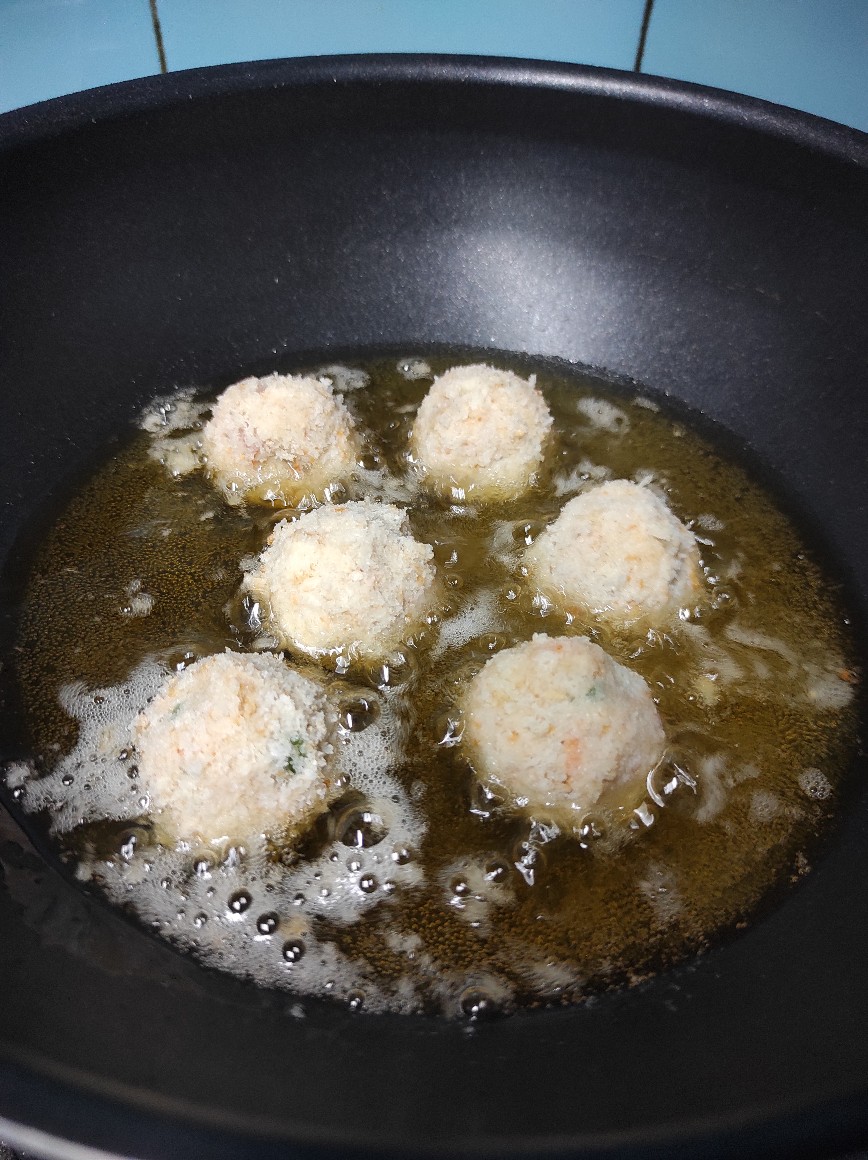 3) Turn the flame to high and cook for a minute or so.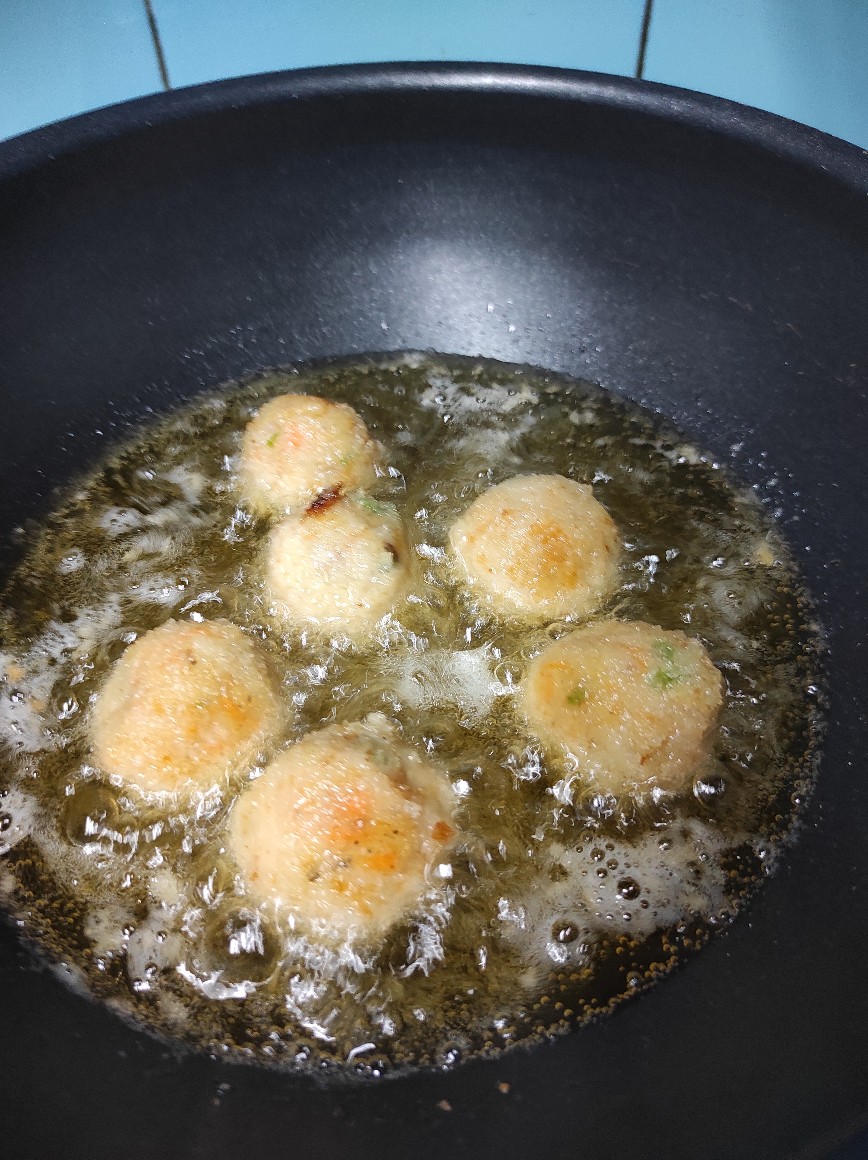 4) Flip it on the other side and cook for another minute.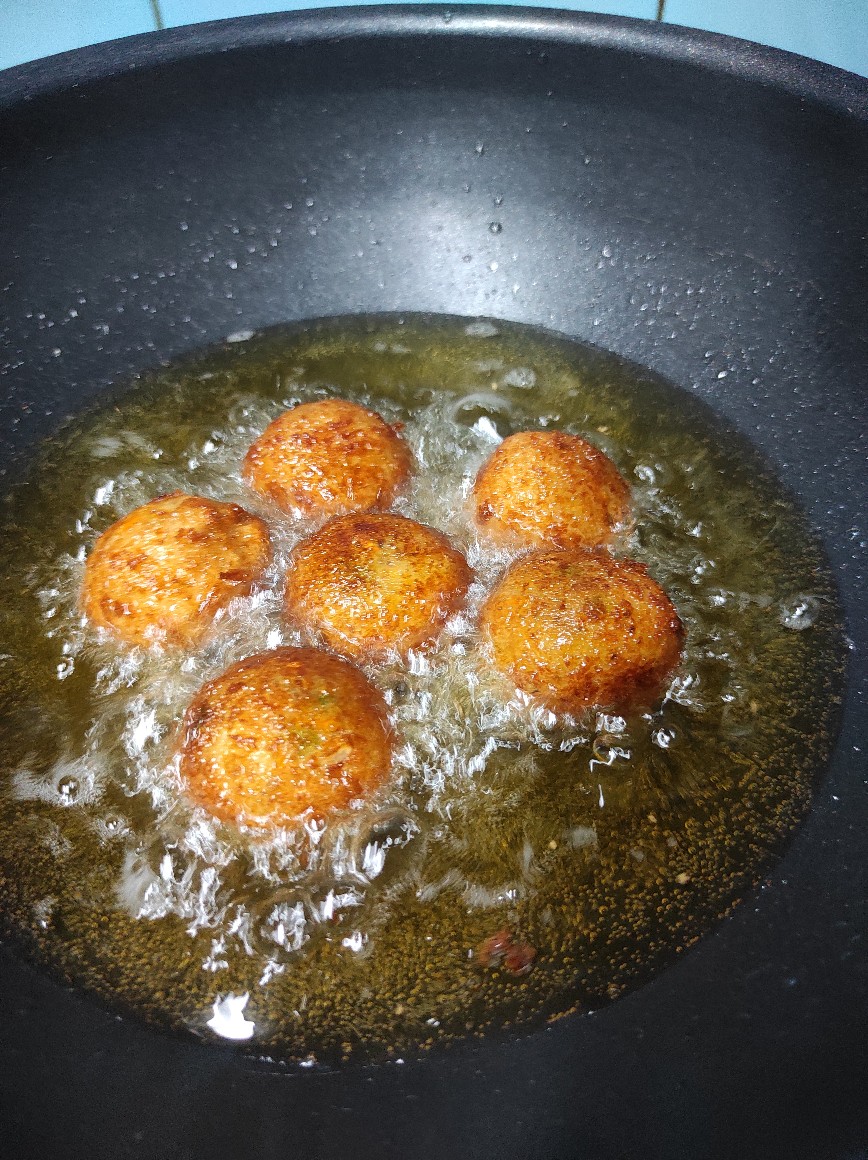 5) Once it turns golden brown and crisp, your cheese ball is perfectly cooked.Strain them using a spatula.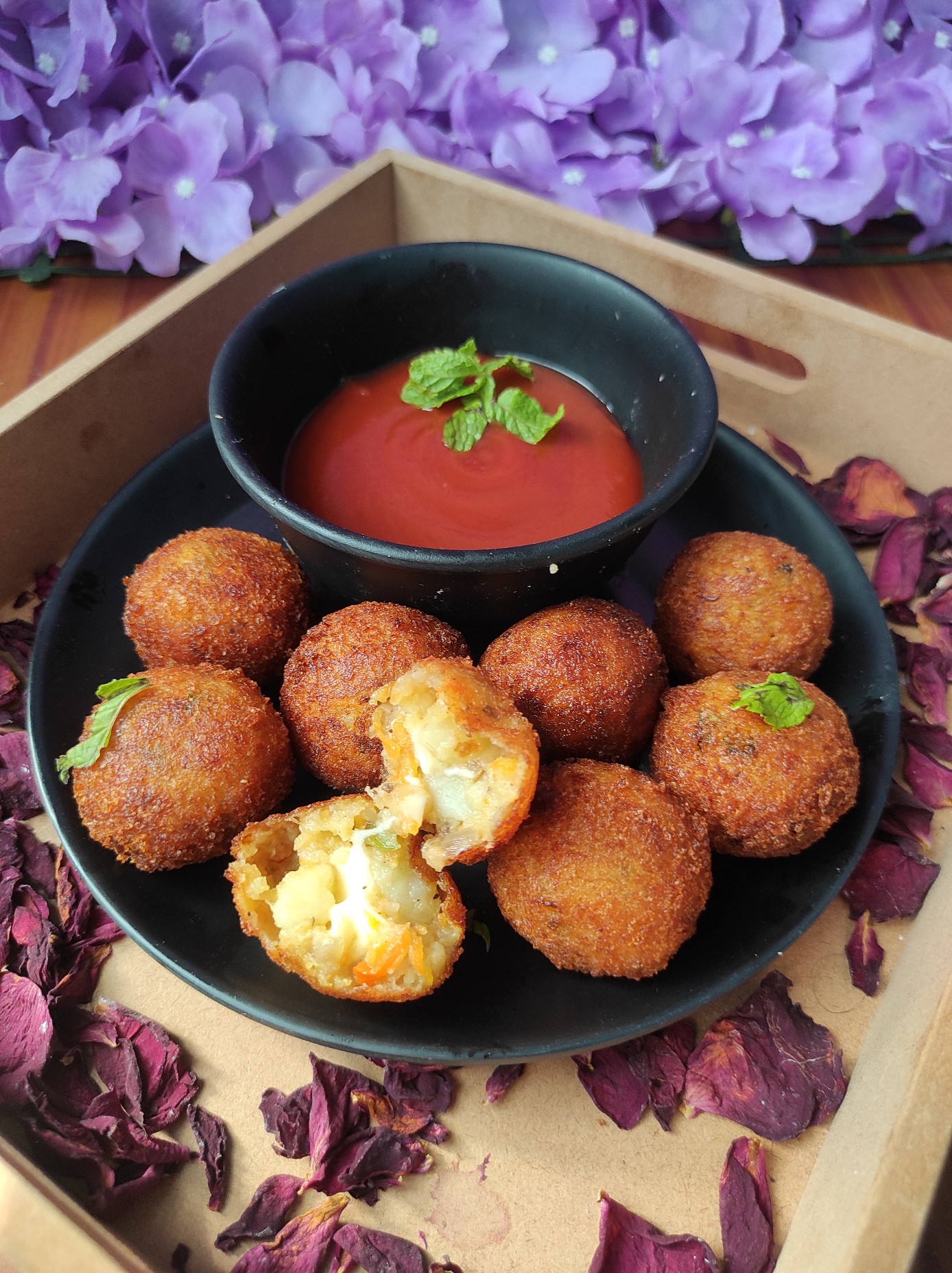 7)Your yummy cheese balls are ready to be served. Requires immediate consumption.
Tips and Tricks

1) Mash everything evenly. Don't forget to add breadcrumbs it binds the mixture well.
2) Make small balls.
3) After adding the cheese inside the mixture seal it well from all sides.
4) Coating helps to prevent the cheeseball from breaking.
5)Deep fry on high flame or else your cheese ball will break.
6) Don't overcook the cheese balls. It usually takes 2 to 3 minutes to perfectly cook the cheese balls.
7) Once done, serve immediately.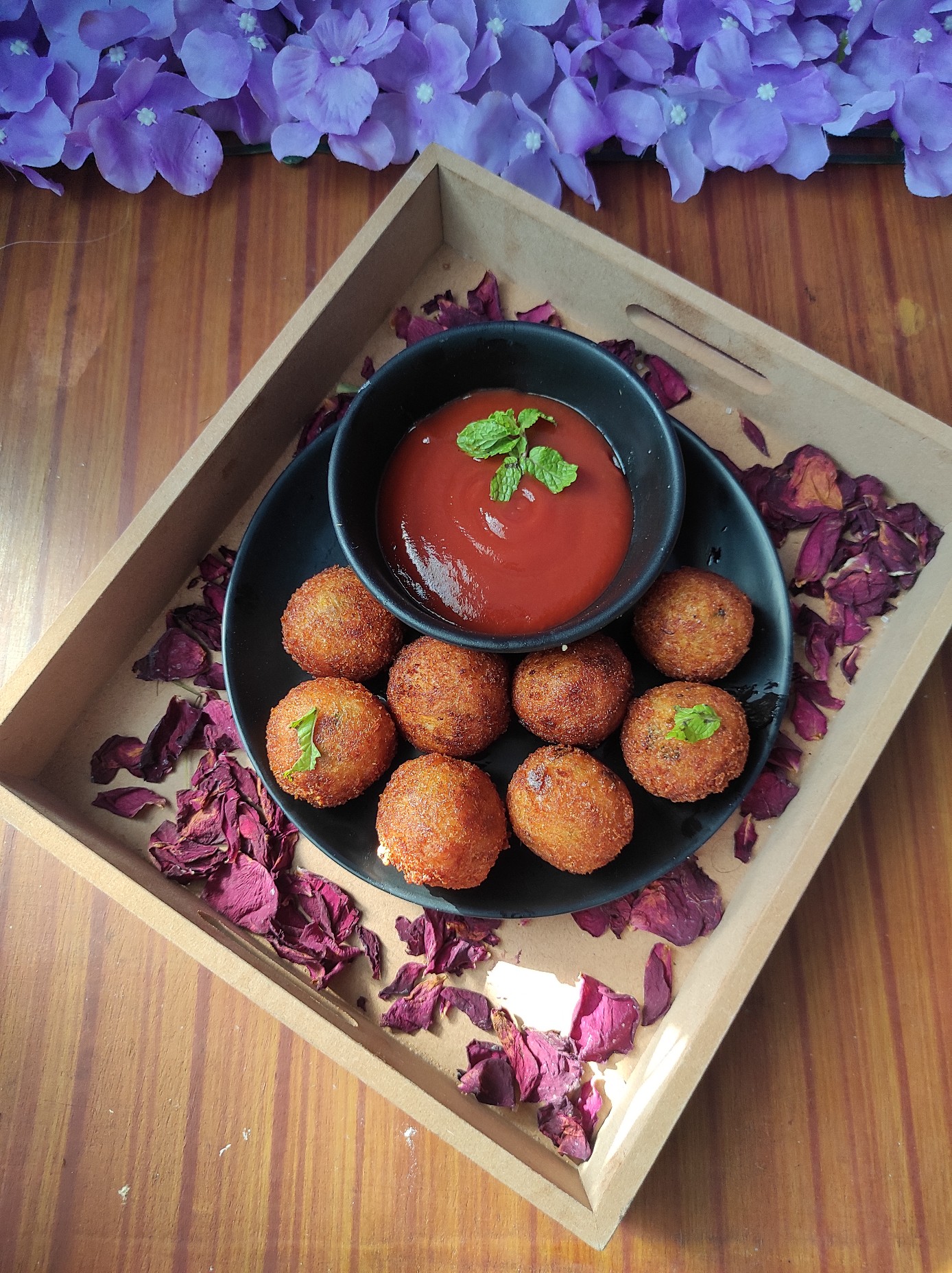 Healthier version

1) You can add more green veggies and less potatoes..
2) You can use semolina instead of bread crumbs for binding the mixture.
3) You can coat the cheese balls with crushed cornflakes instead of breadcrumbs.
4) You can simply airfry the cheese balls instead of deep frying them.