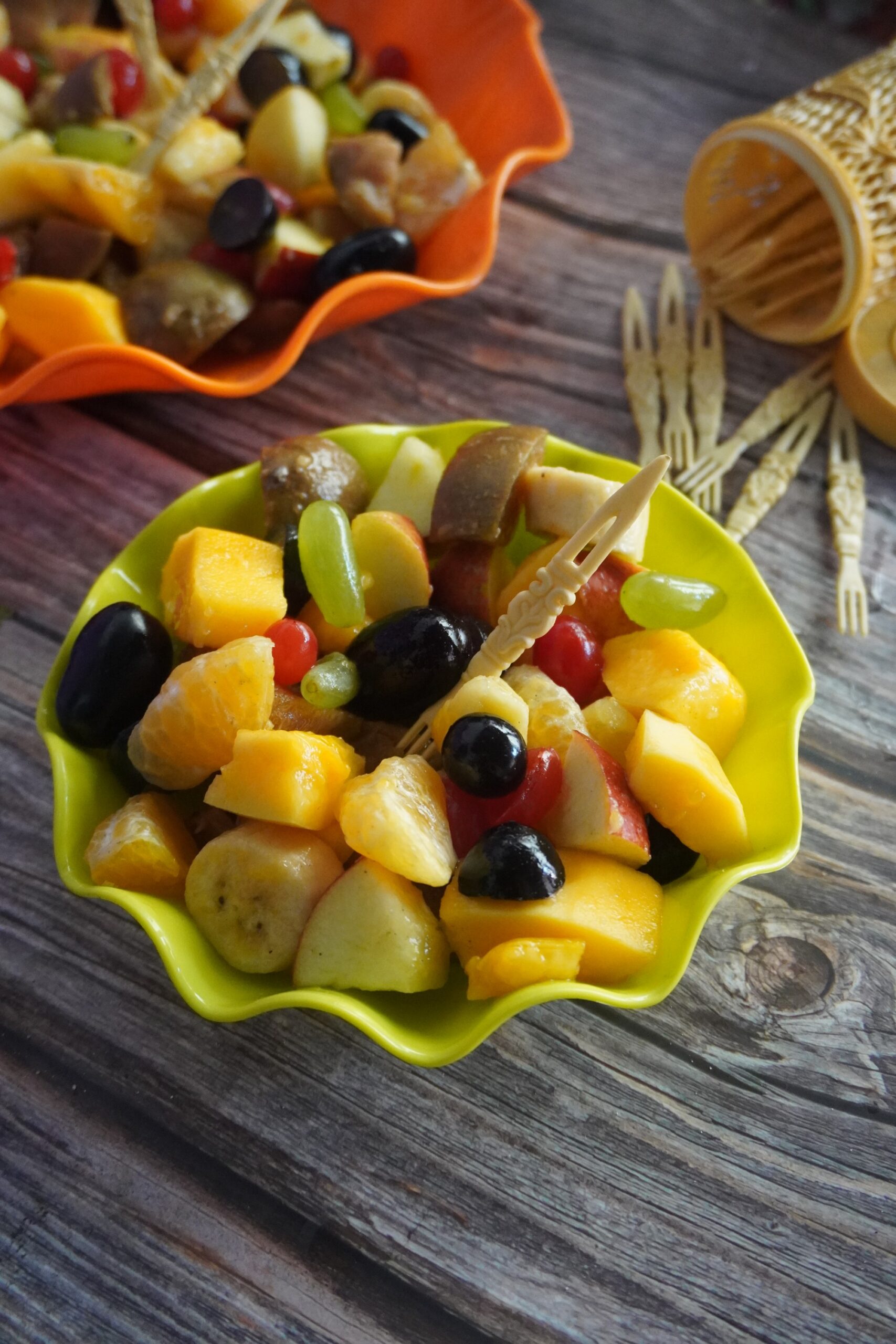 Ingredients
Bananas- 2 (medium sized)
Oranges- 1 (peeled)
Chikoo- 2 (washed and peeled)
Apple- 1 (washed)
Papaya- 2 slices (washed and peeled)
Cherries- 10 to 12 (candied)
Grapes (green) – 15 to 20 (washed)
Grapes(black) – 15 to 20 (washed)
Chaat masala – 1 teaspoon
Step by step recipe with images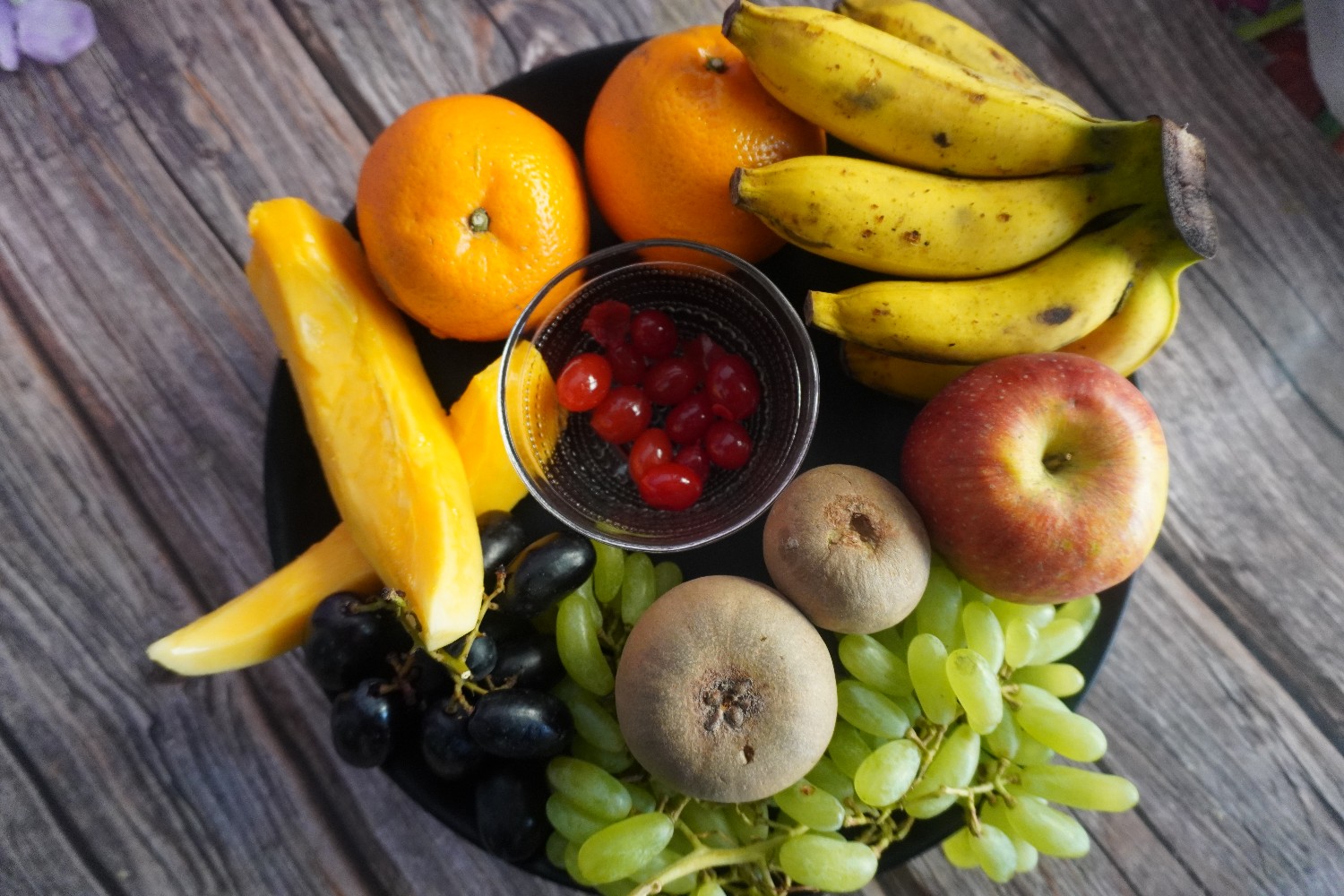 1) Firstly wash and peel the fruits shown above. You can also add other seasonal fruits of your choice.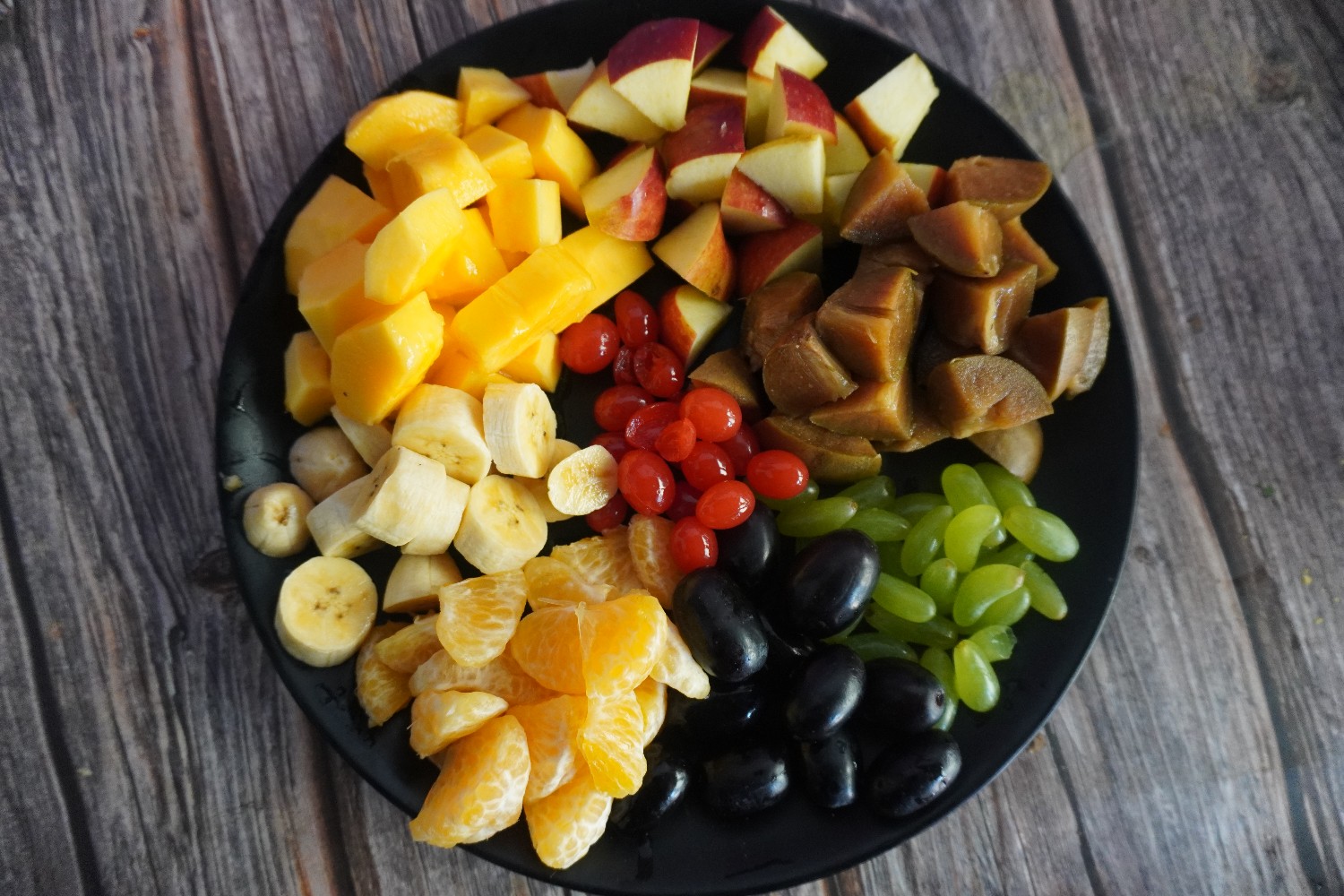 2) Slice them evenly as shown above.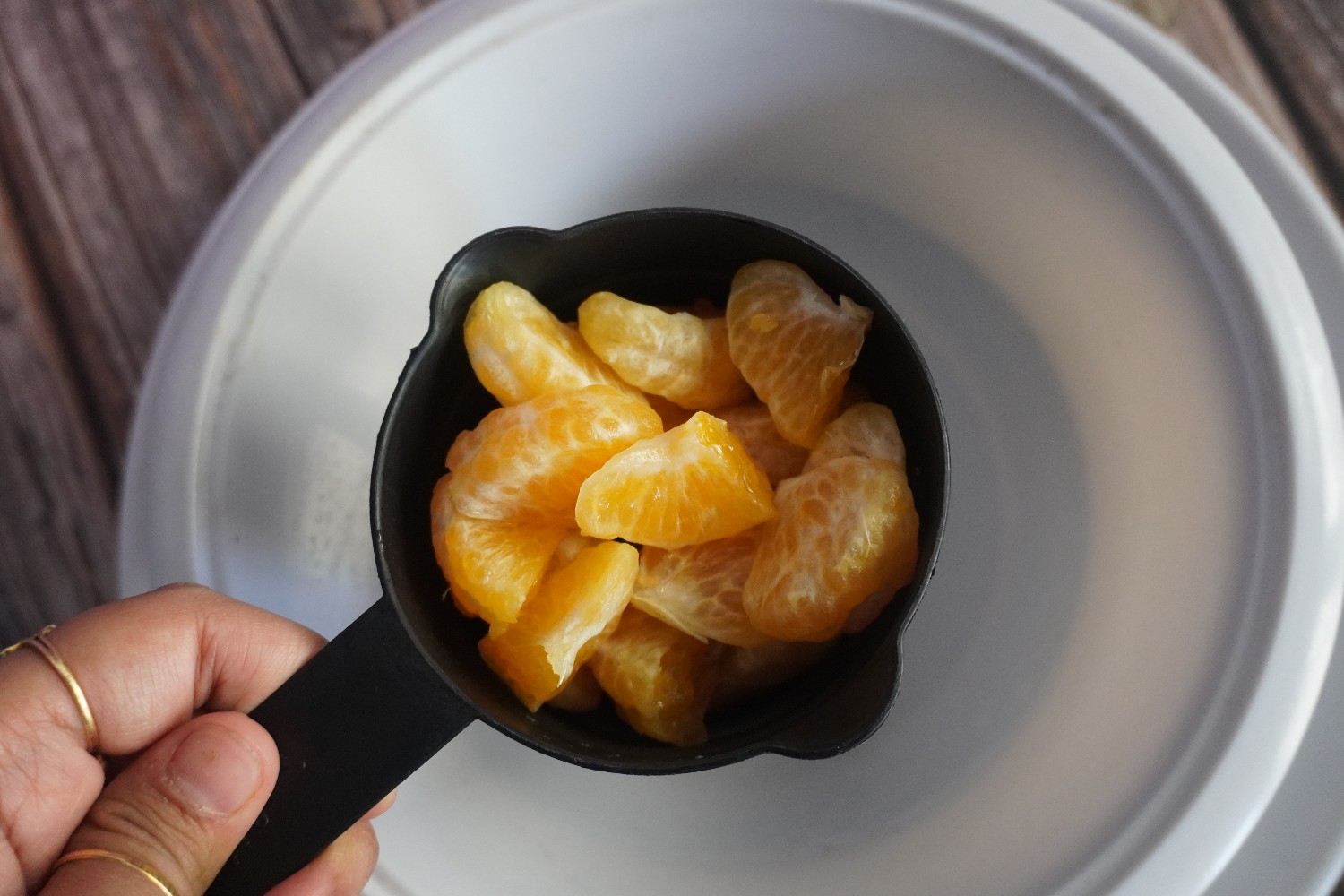 3) Now take a mixing bowl and add a cup of sliced oranges in it.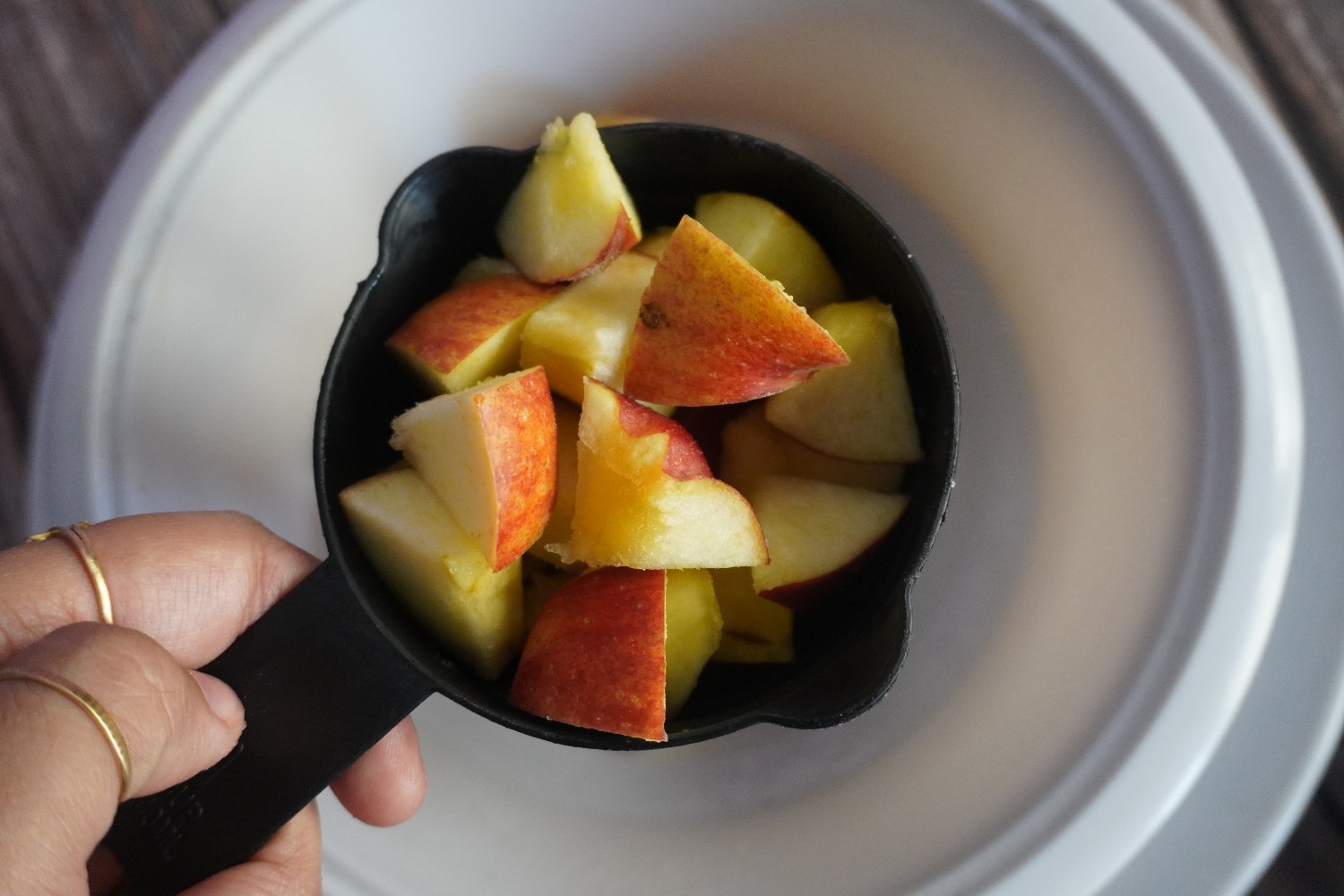 4) Add a cup of sliced apples in it.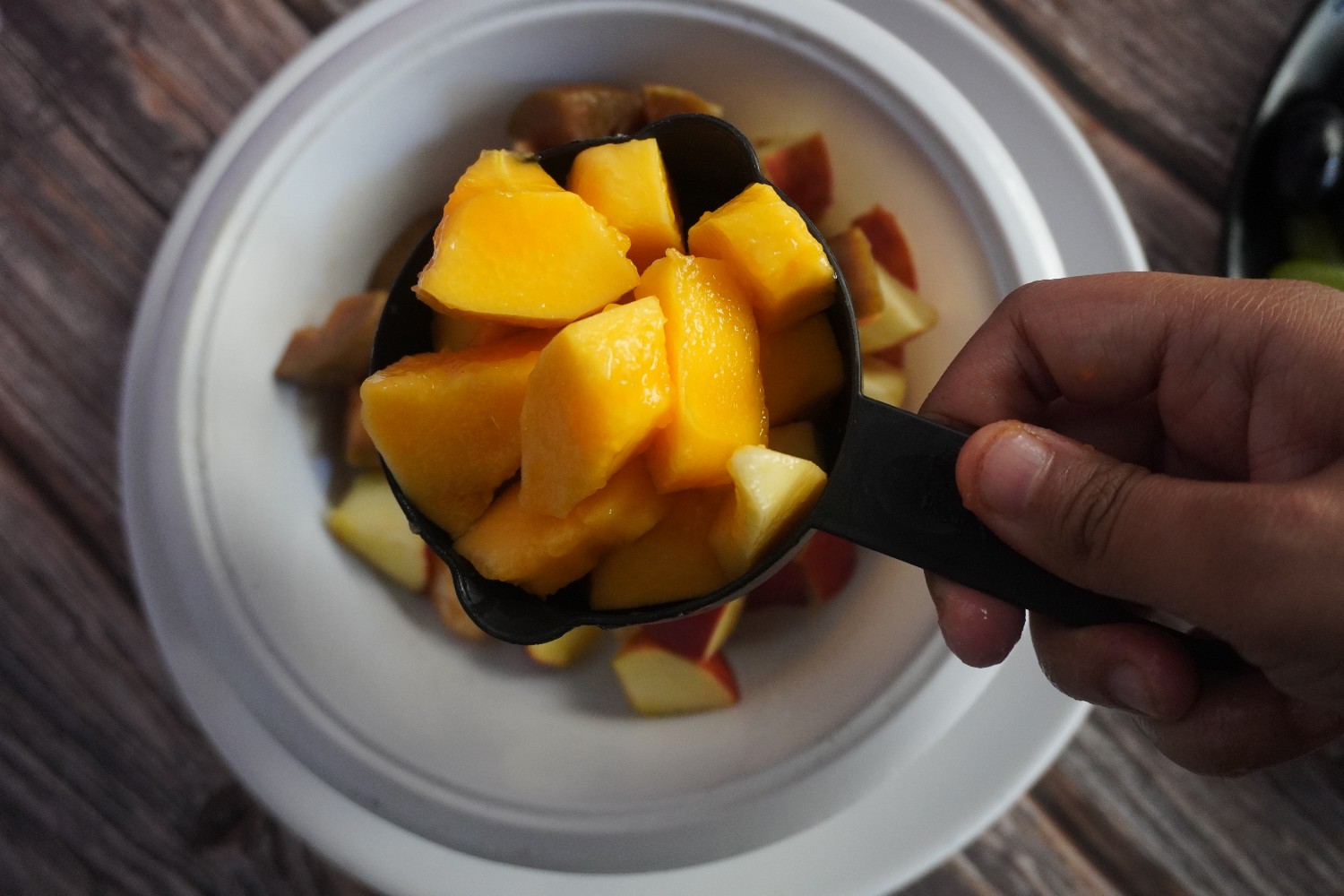 5) Add a cup of sliced papaya in it.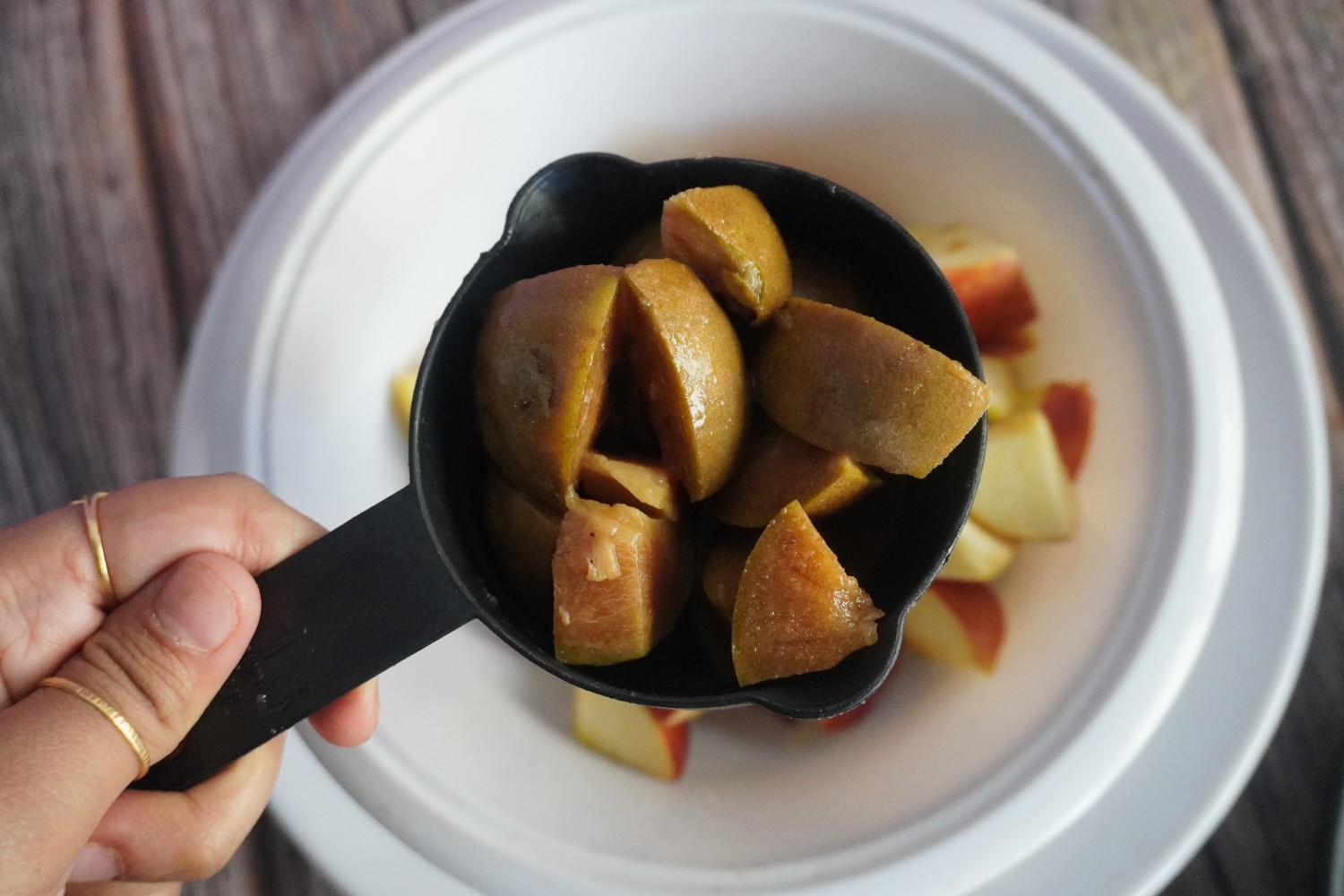 6) Add a cup of peeled and slice chikoo in it.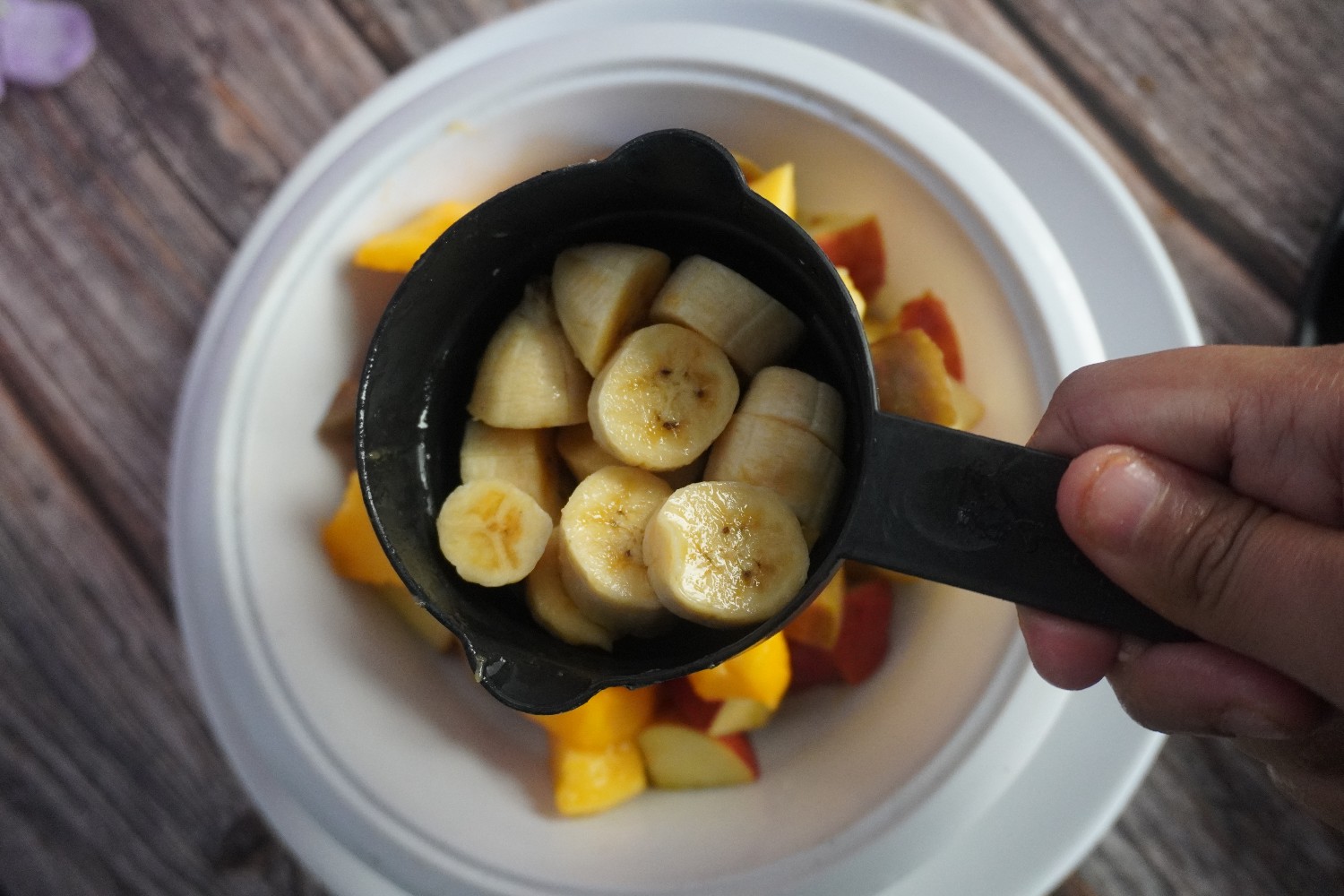 7) Now add finely chopped bananas in it.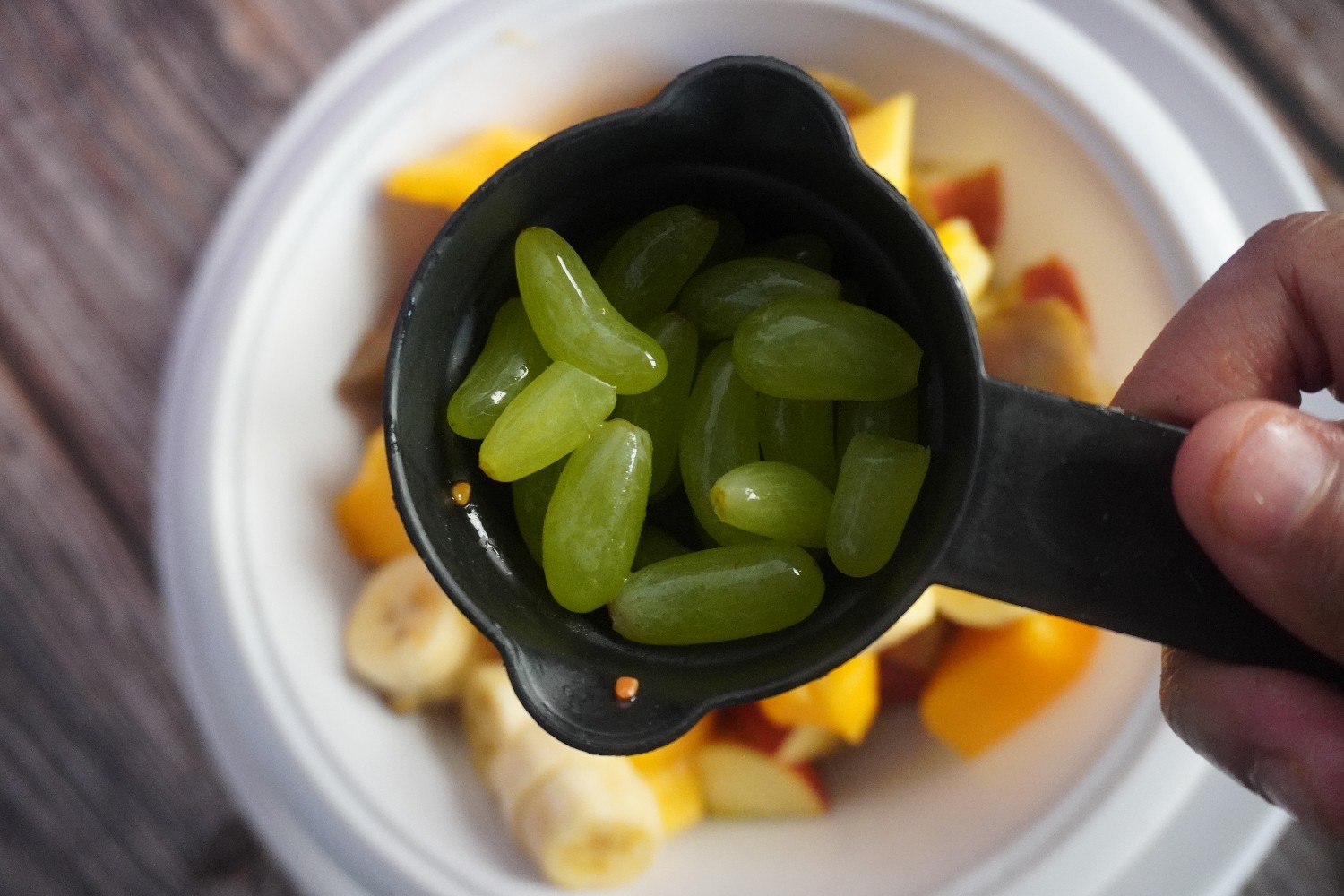 8) Add a cup of juicy green grapes in it.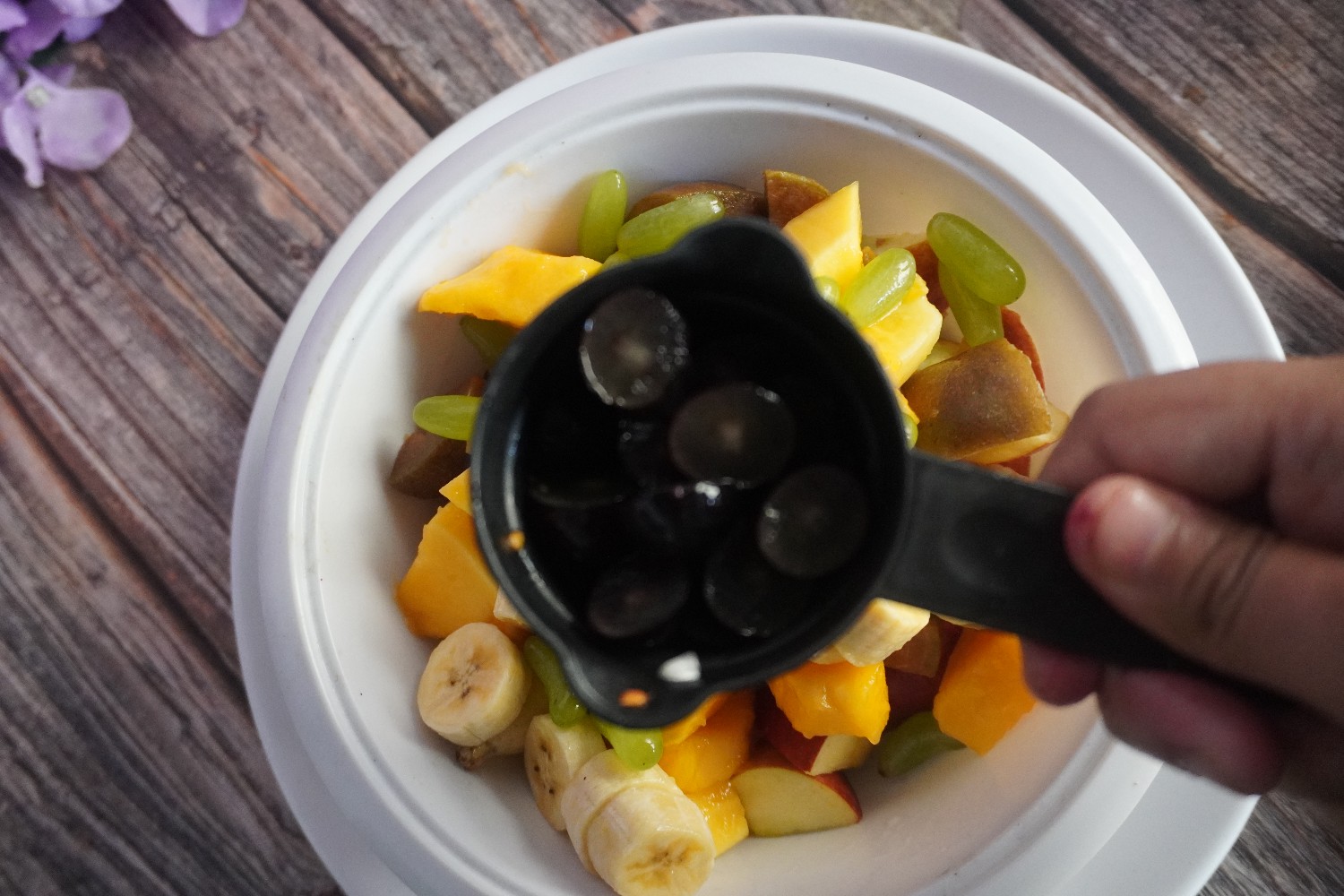 9) Add a cup of sweet black grapes in it.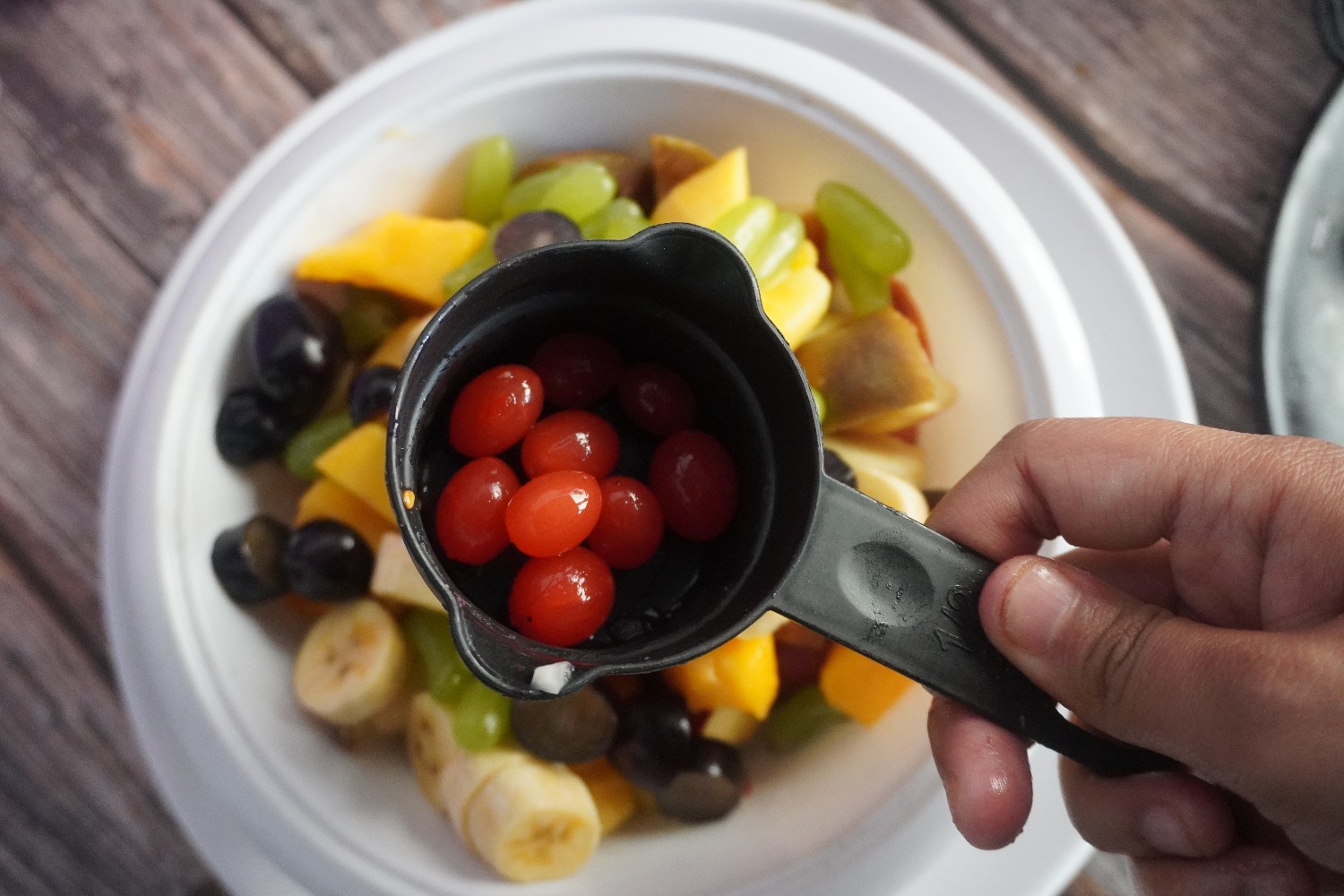 10) Add some candied cherries in it.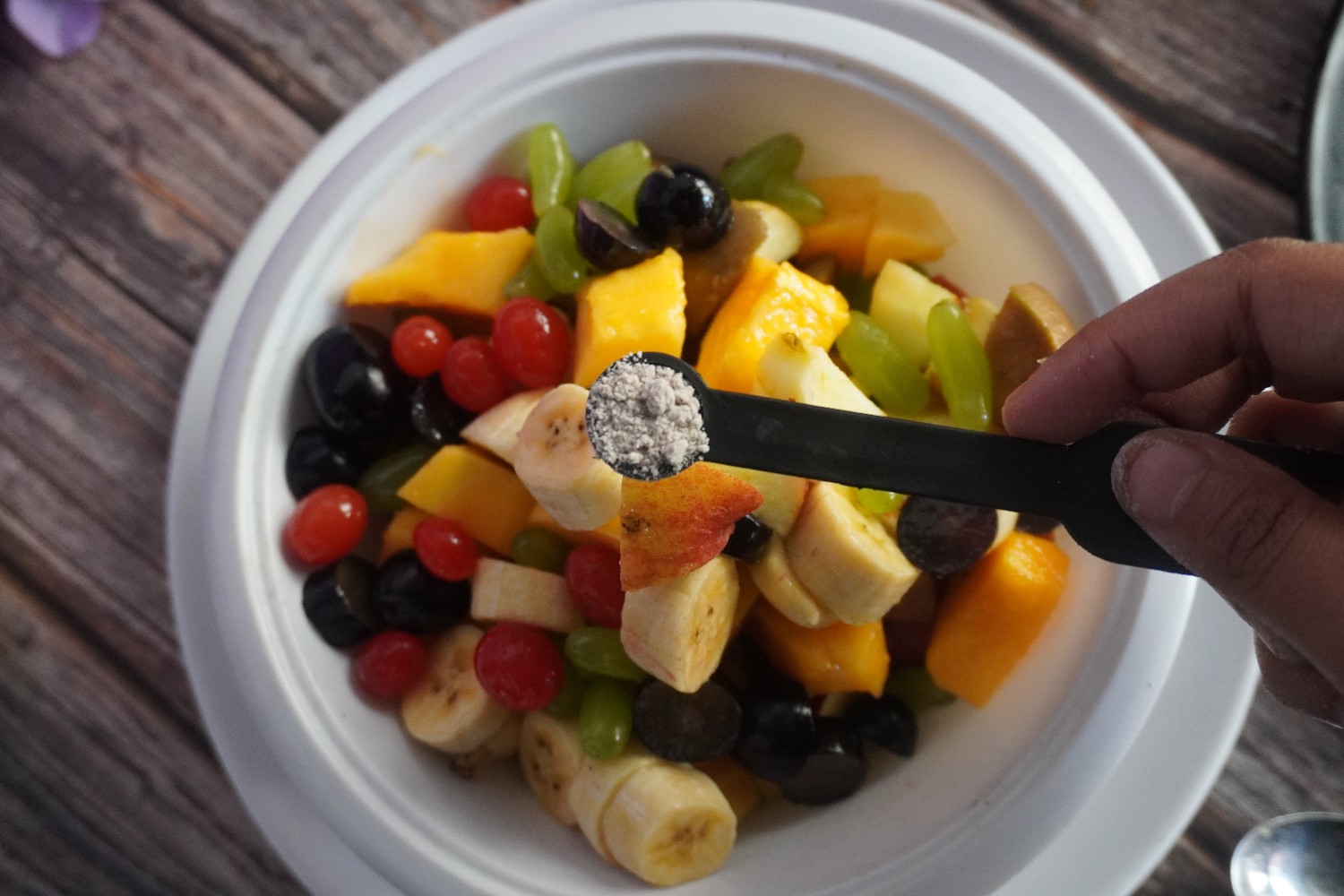 11) Lastly add a teaspoon of chaat masala in it. (You can also use black salt instead).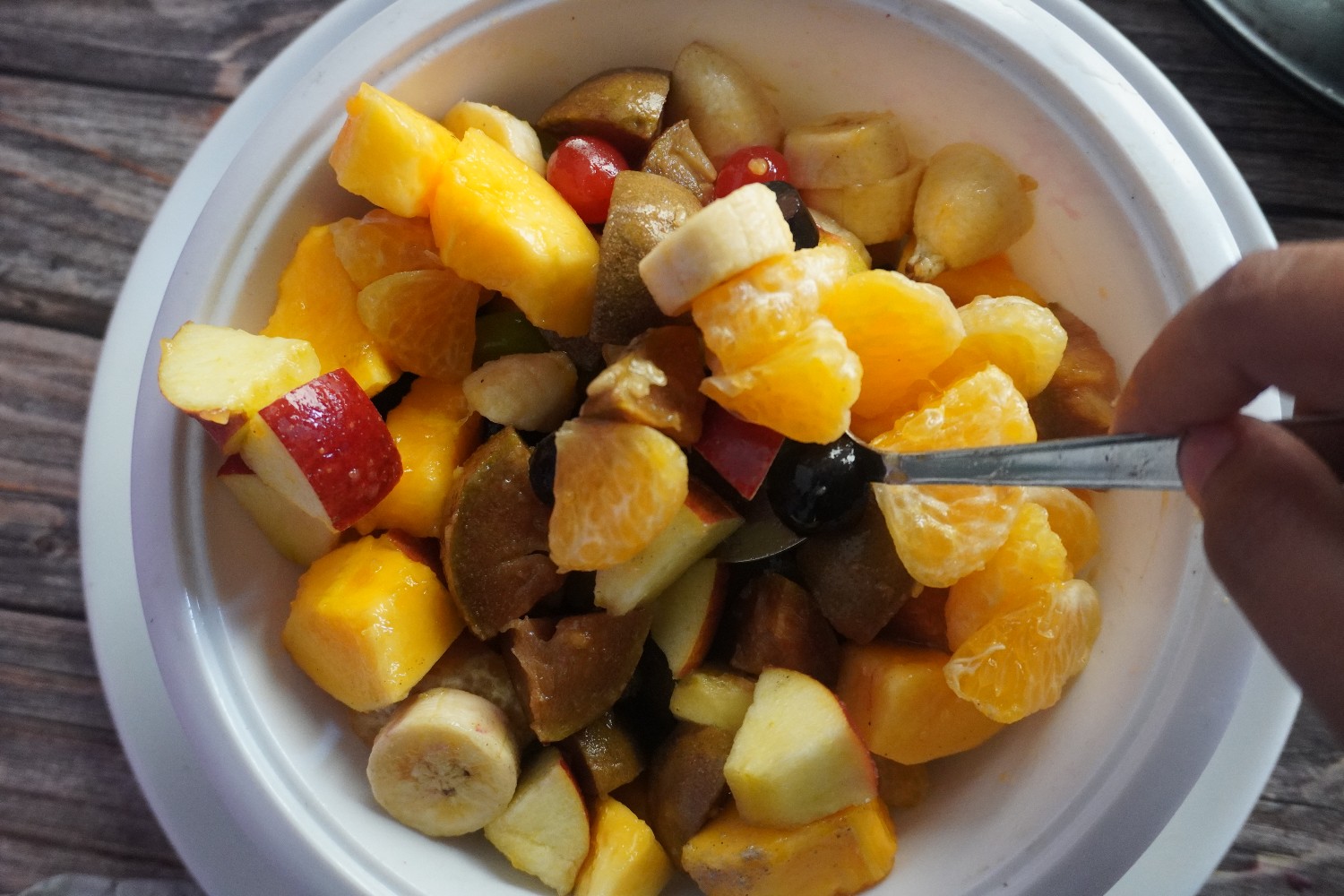 12) Give them a good toss gently. Make sure you don't spoil the shape of the fruits so be gentle.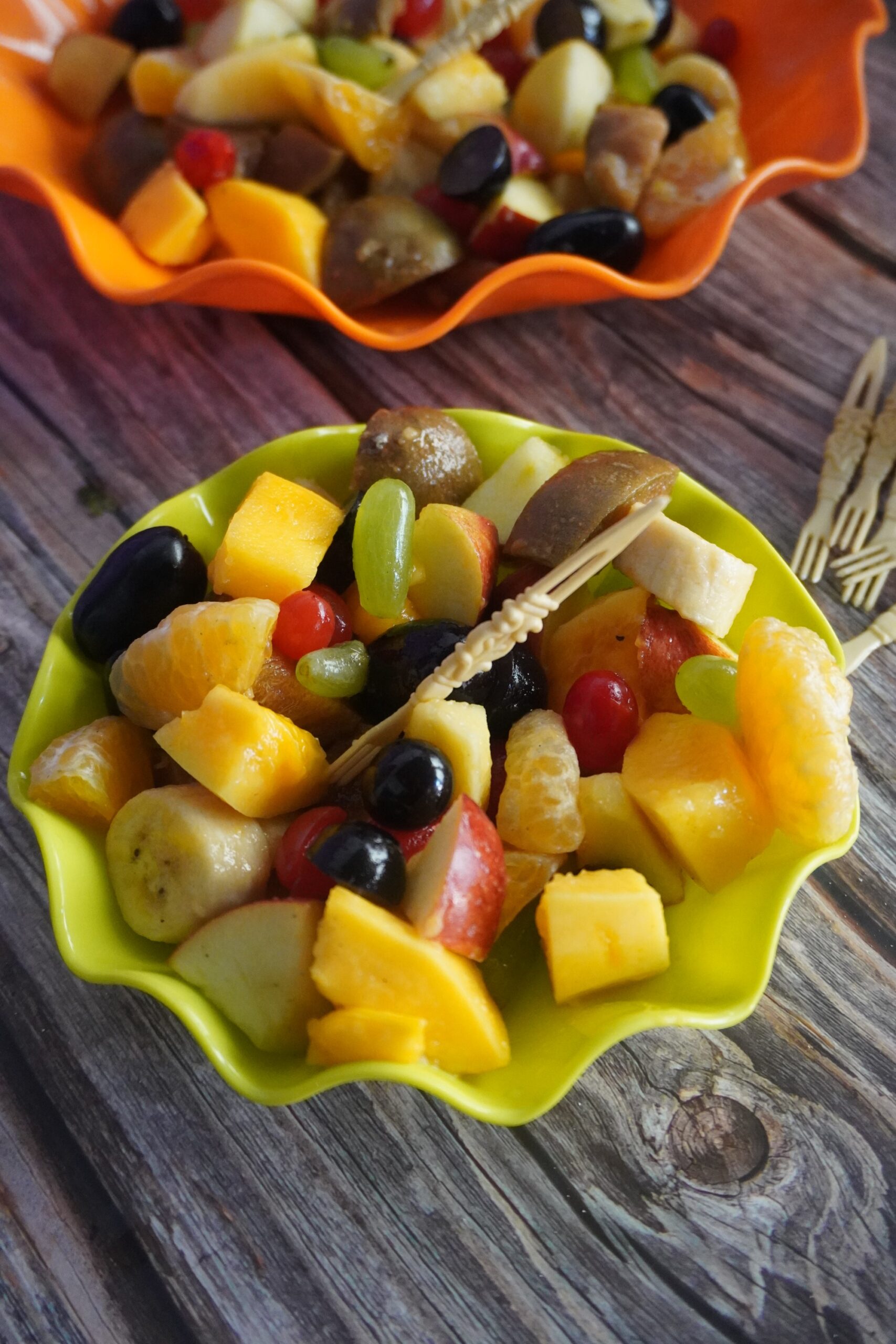 13) Once done, serve immediately, they taste so good and is so healthy as well.
Tips and Tricks
1) Each fruit must be washed beforehand.
2) Some fruits must be peeled if needed.
3) The fruits must be sliced or chopped in sake size.
4) You can use chaat masala or black salt, whichever available.
5) Toss the fruits gently without spoiling their shape.
6) Serve immediately as it requires immediate consumption.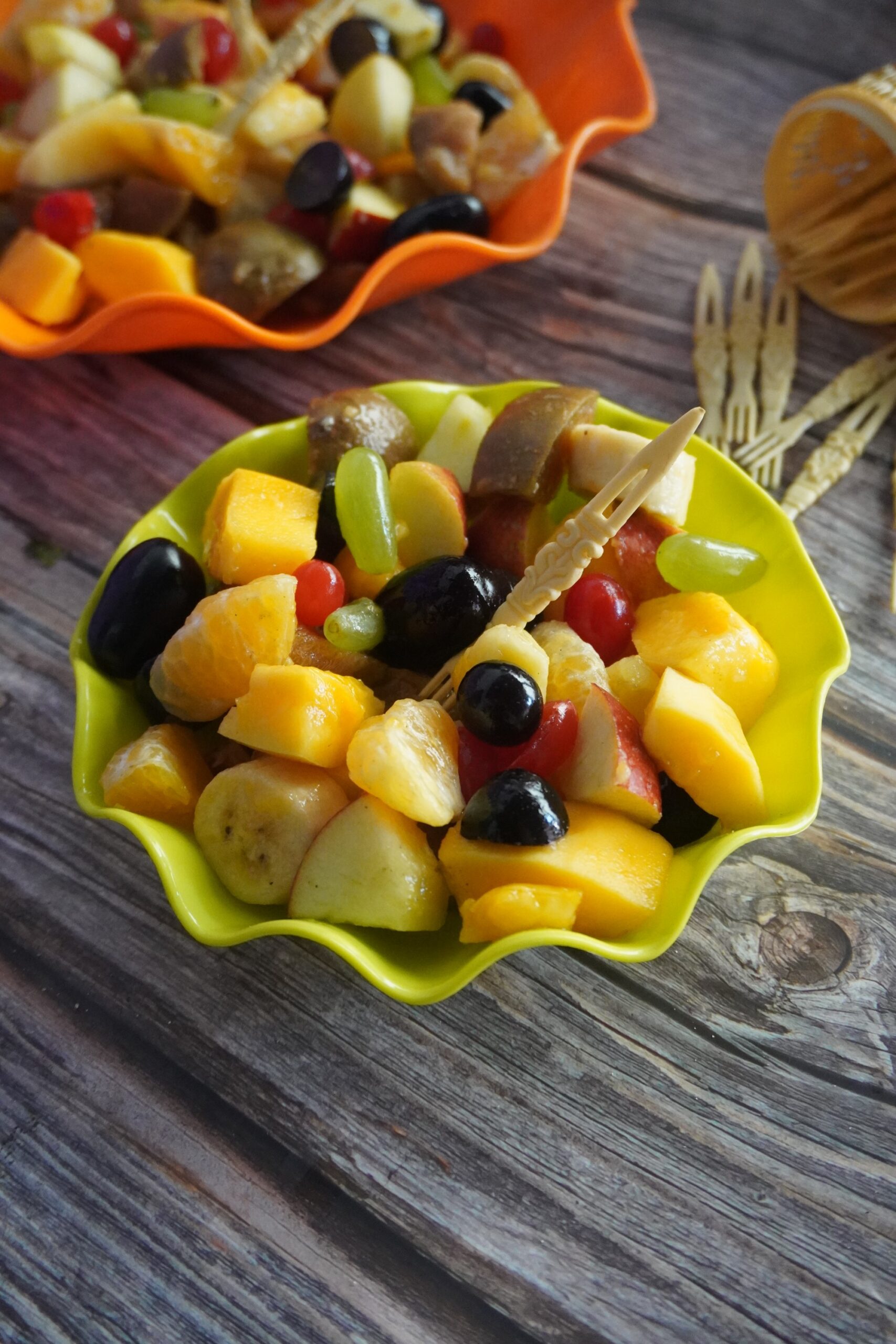 Healthier Version
1) You can simply add more healthy fruits of your choice and give your platter more colours and additional benefits.
2) Avoiding chat masala and black salt is recommend for those who avoid salt or excessive masalas.