TABLE OF CONTENT
Introduction
Bread pakora is one of the most famous tea time snacking option. Pakora is made in different ways in India and is famous throughout the country. There are a number of variations in which bread pakora is made. You can simply slice them and dip them in gram flour batter and fry until crisp or you can stuff the bread slices with your favourite stuffing like potato masala Or paneer slices.This stuffed bread pakora is a cheesier version made by stuffing the bread pieces with cheese and paneer slices and later they are dipped into gram flour batter and fried until crisp on the outside. This soft and stuffed pakora really soothes the taste buds and is everyone's favourite.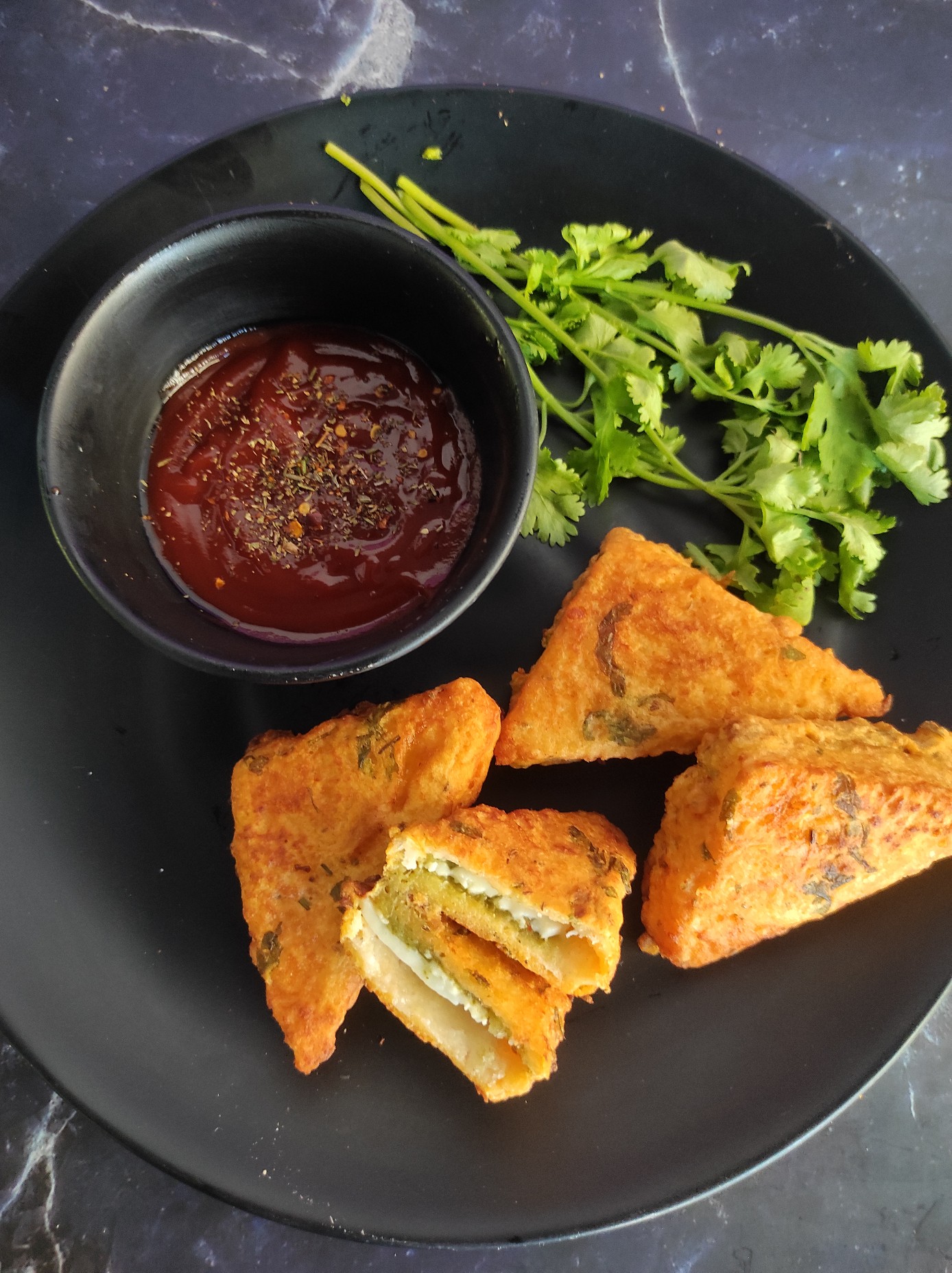 This indian cuisine is served along with green chutney and tamarind chutney to add more taste and flavours. I have tried to bring the best bread pakora recipe amongst you all so go ahead and give this cheesier version a try and don't forget to share your views and comments at the comments section below⬇
Ingredients

Bread slices- 4 slices (sandwich bread)
Gram flour- 1/2 cup
Carrom seeds- 1/2 tablespoon
Salt-as per taste.
Red chilli powder- 1 teaspoon
Coriander leaves- 1 tablespoon
Cheese spread- 2 tablespoon
Green chutney- 2 tablespoon
Paneer slices- 4 thin slices
Oil- for frying
Step by step recipe with images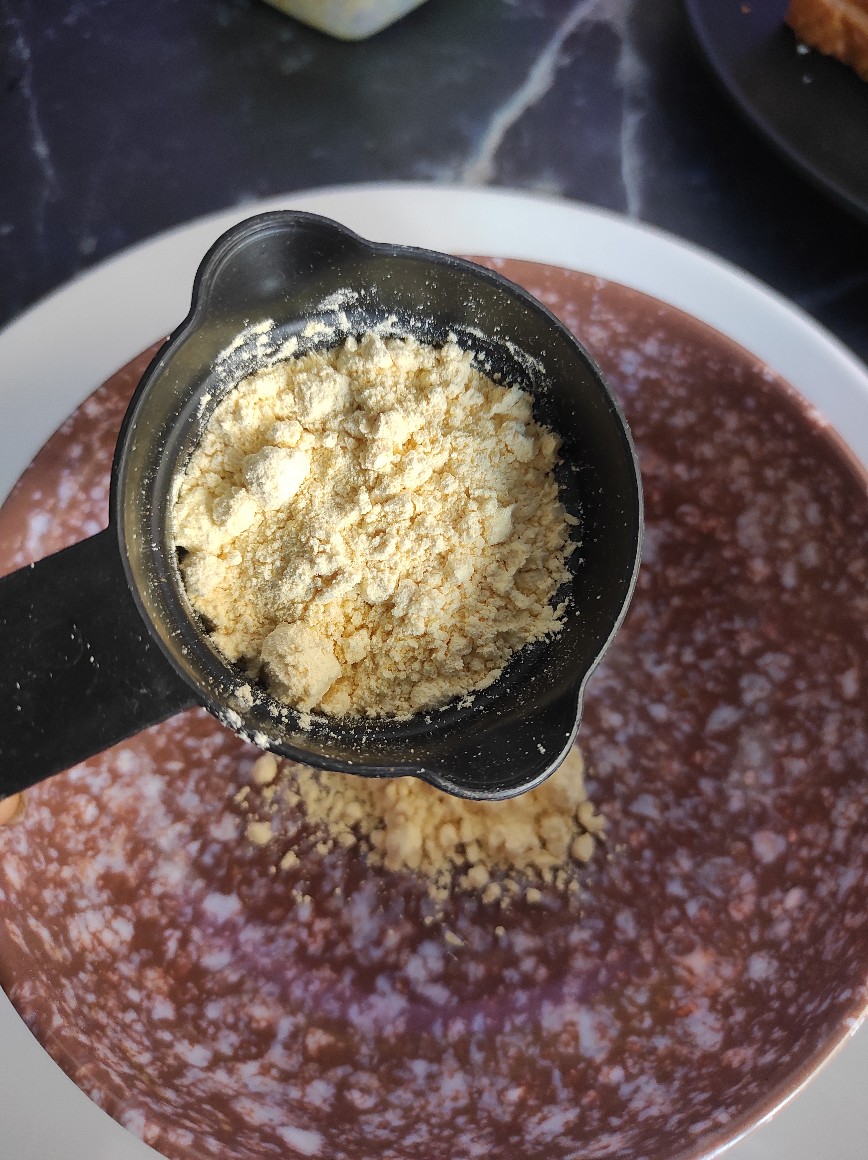 1) Firstly take a mixing bowl and add half cup gram flour in it.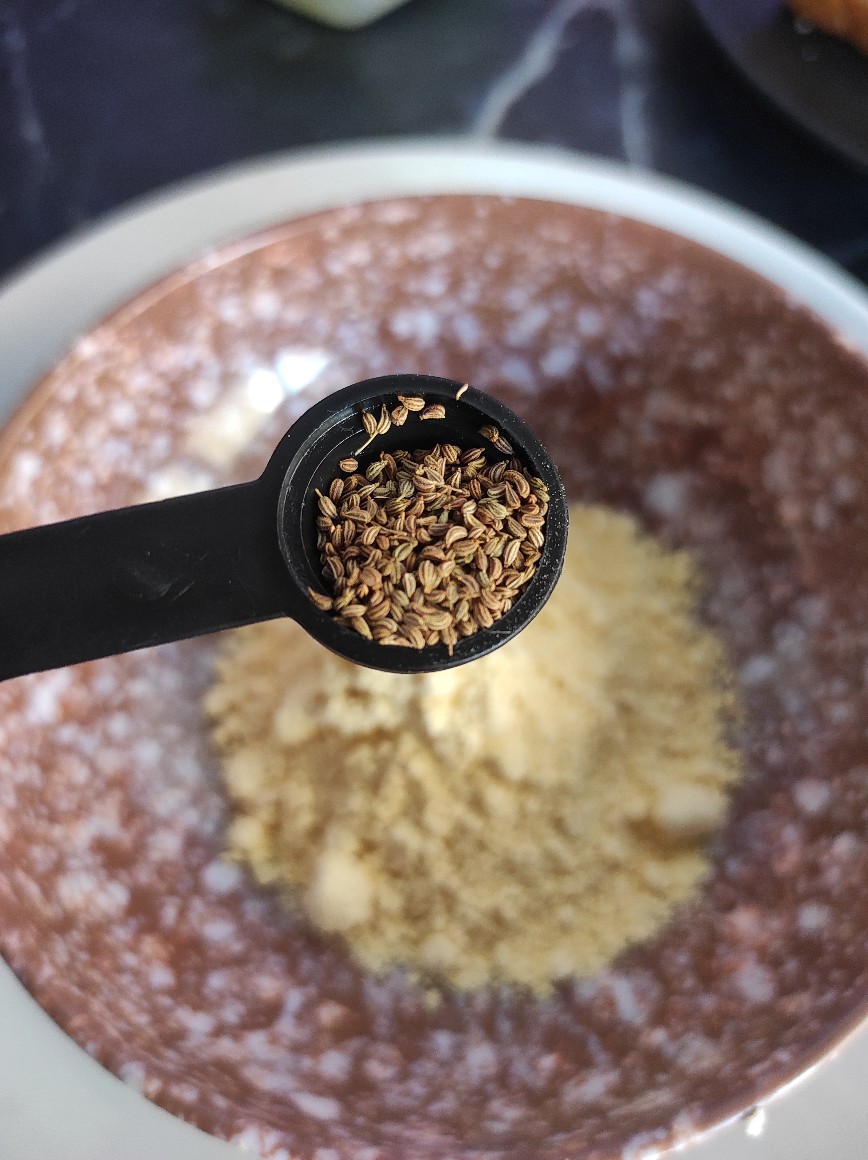 2) Add half tablespoon carrom seeds in it.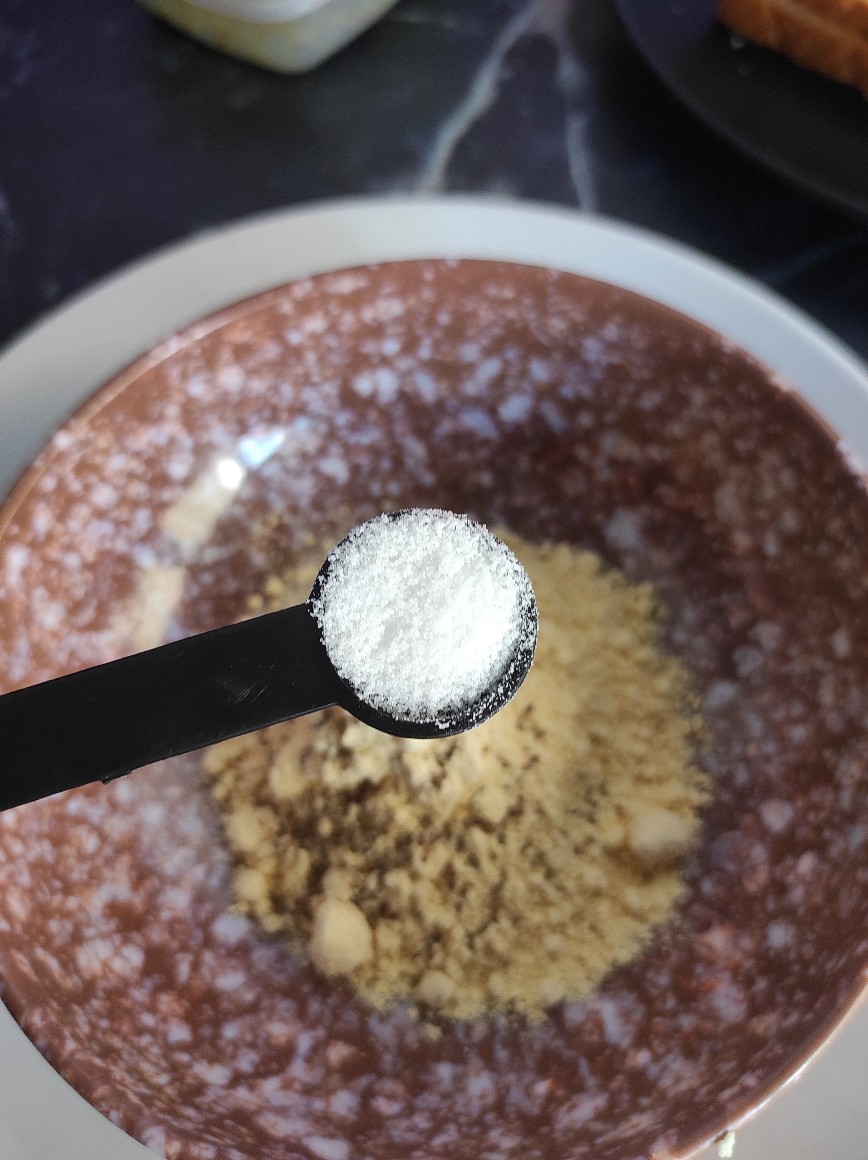 3) Add salt as per taste.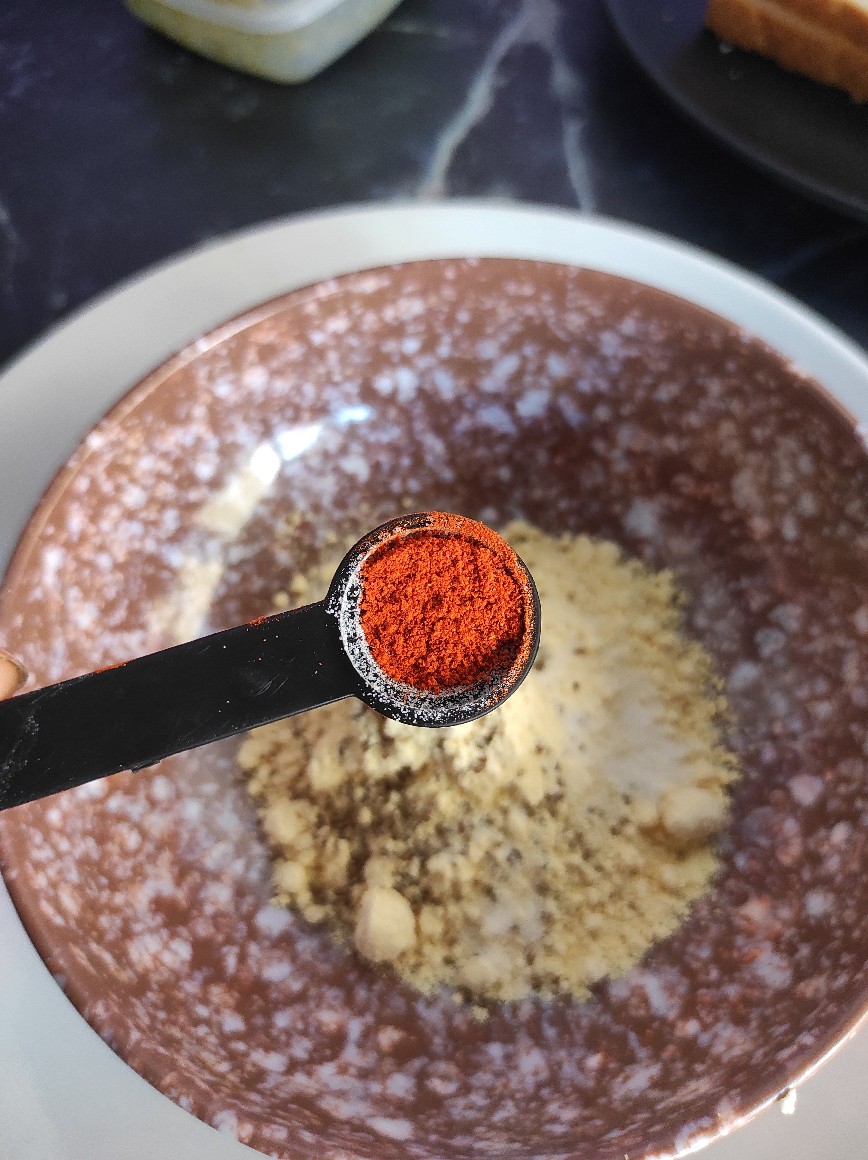 4) Add 1 teaspoon red chilli powder in it.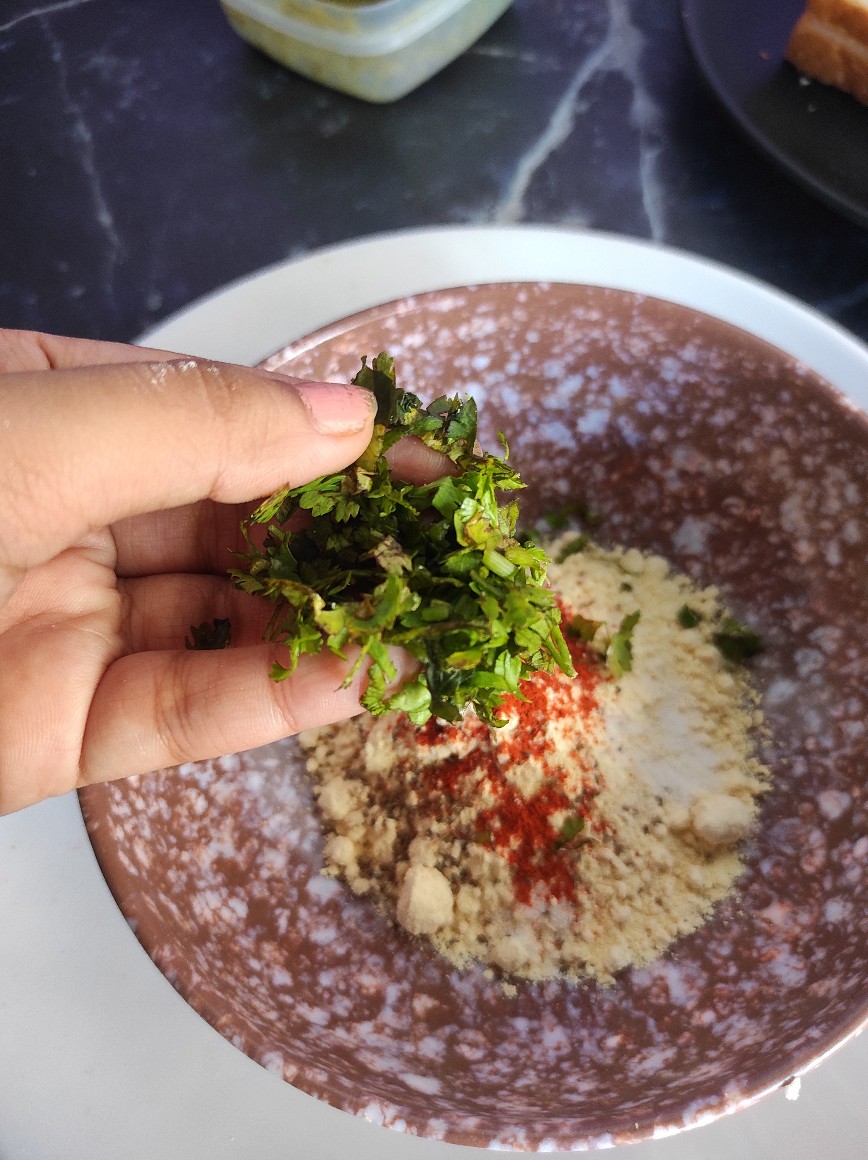 5) Add 1 tablespoon freshly chopped coriander leaves in it.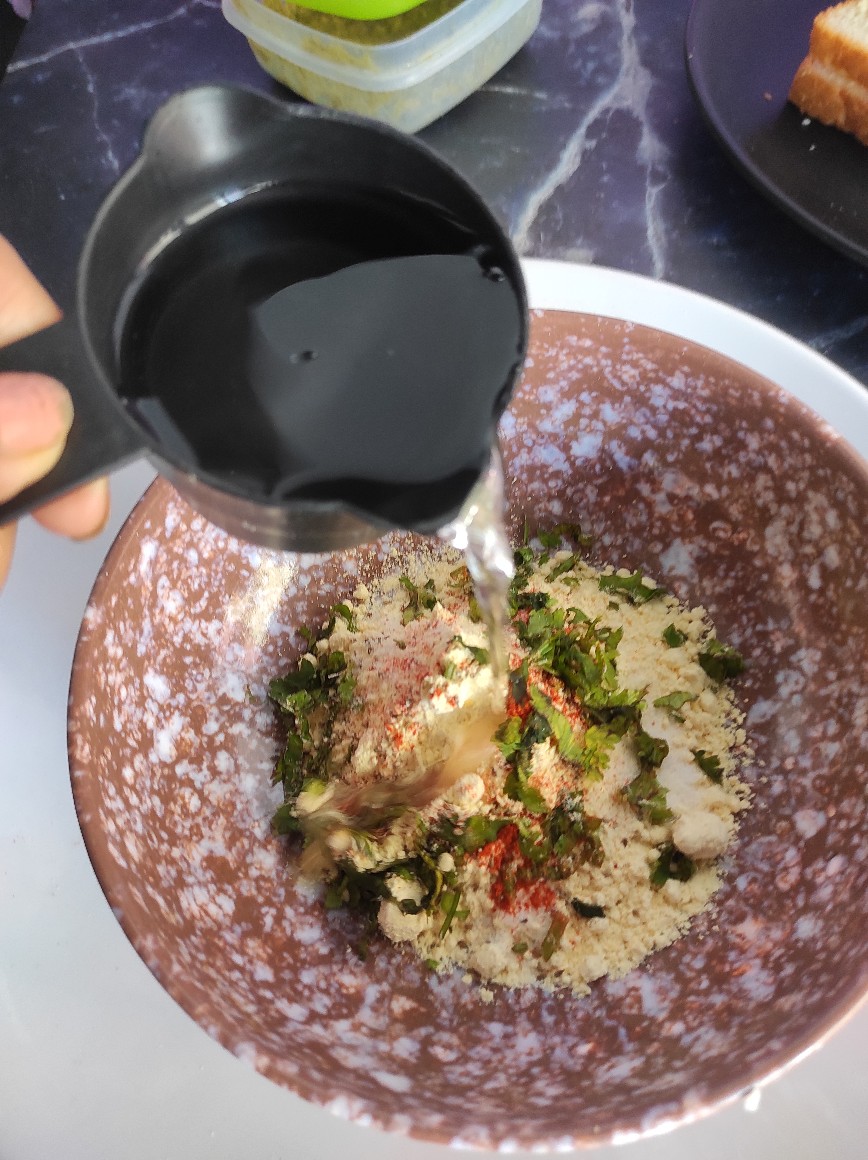 6) Lastly add required amount of water in it to get a medium thick consistency batter.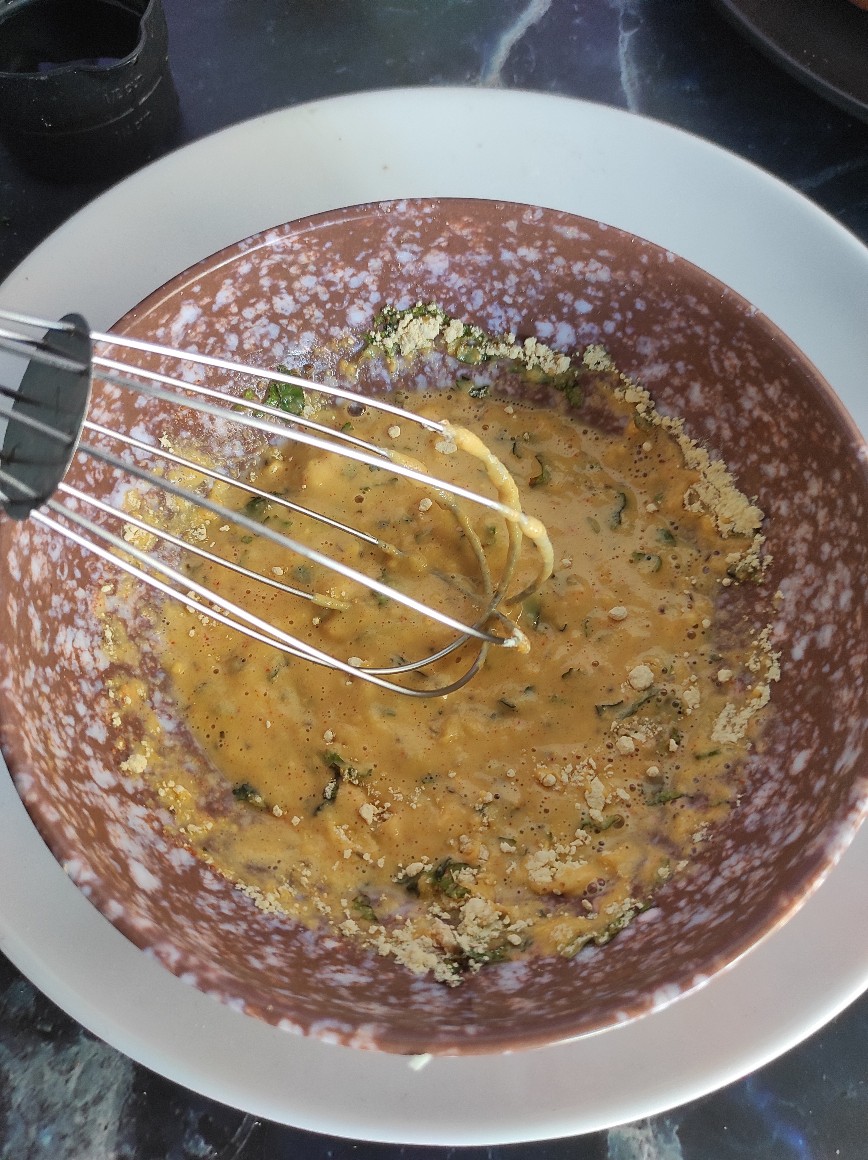 7) Mix them well.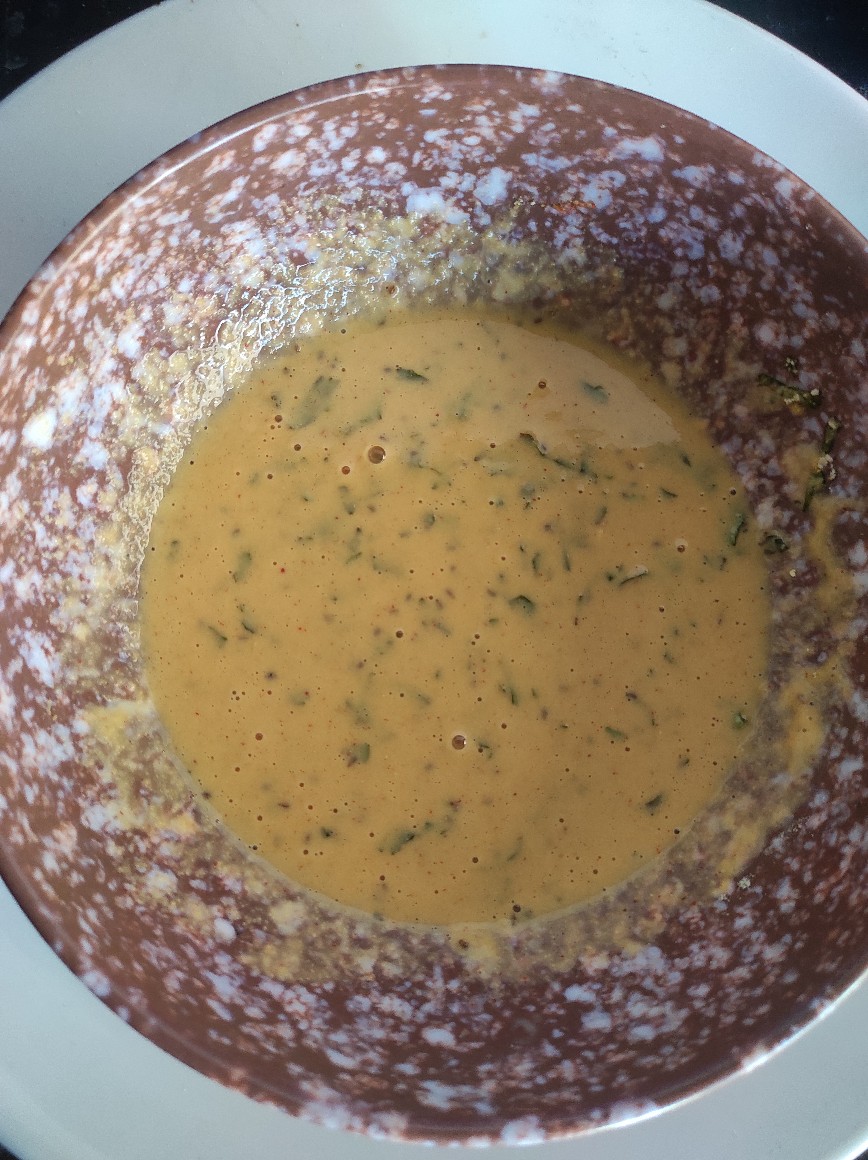 8) Keep it aside for later.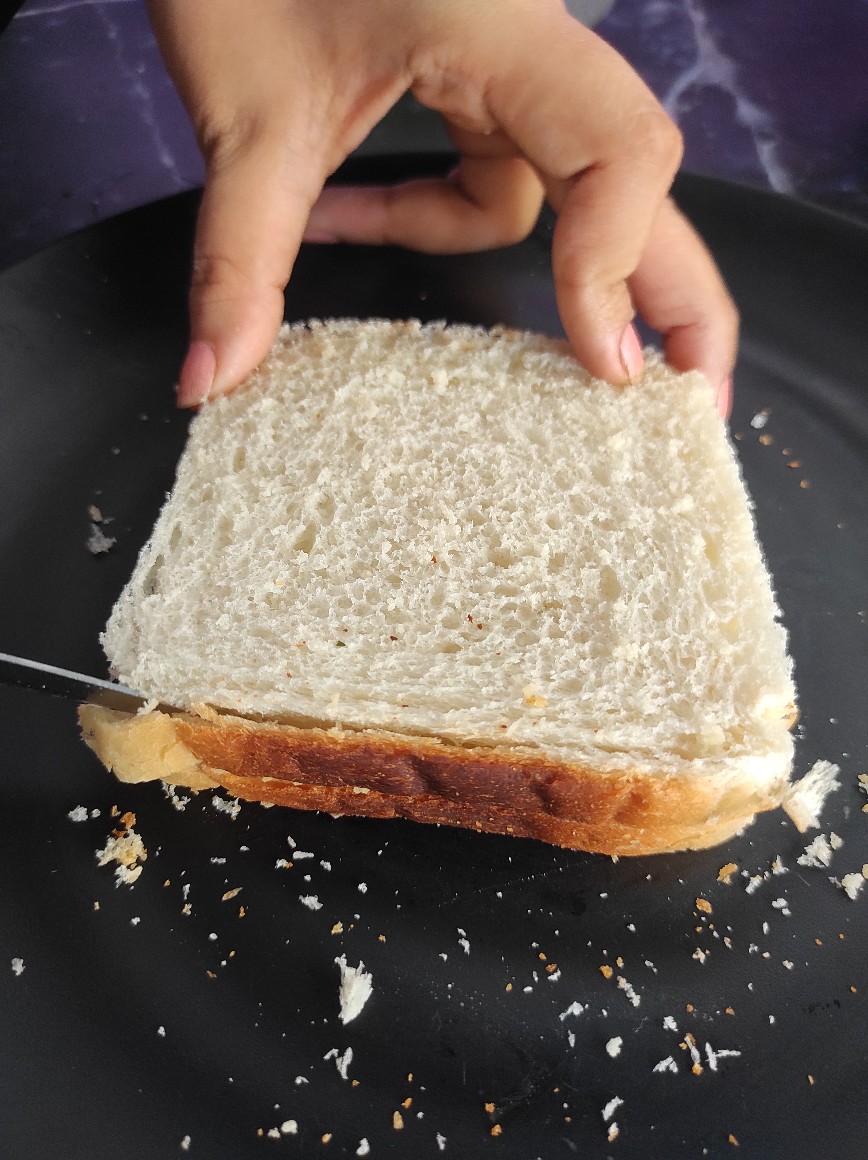 9) Now take the bread slices and remove it's side.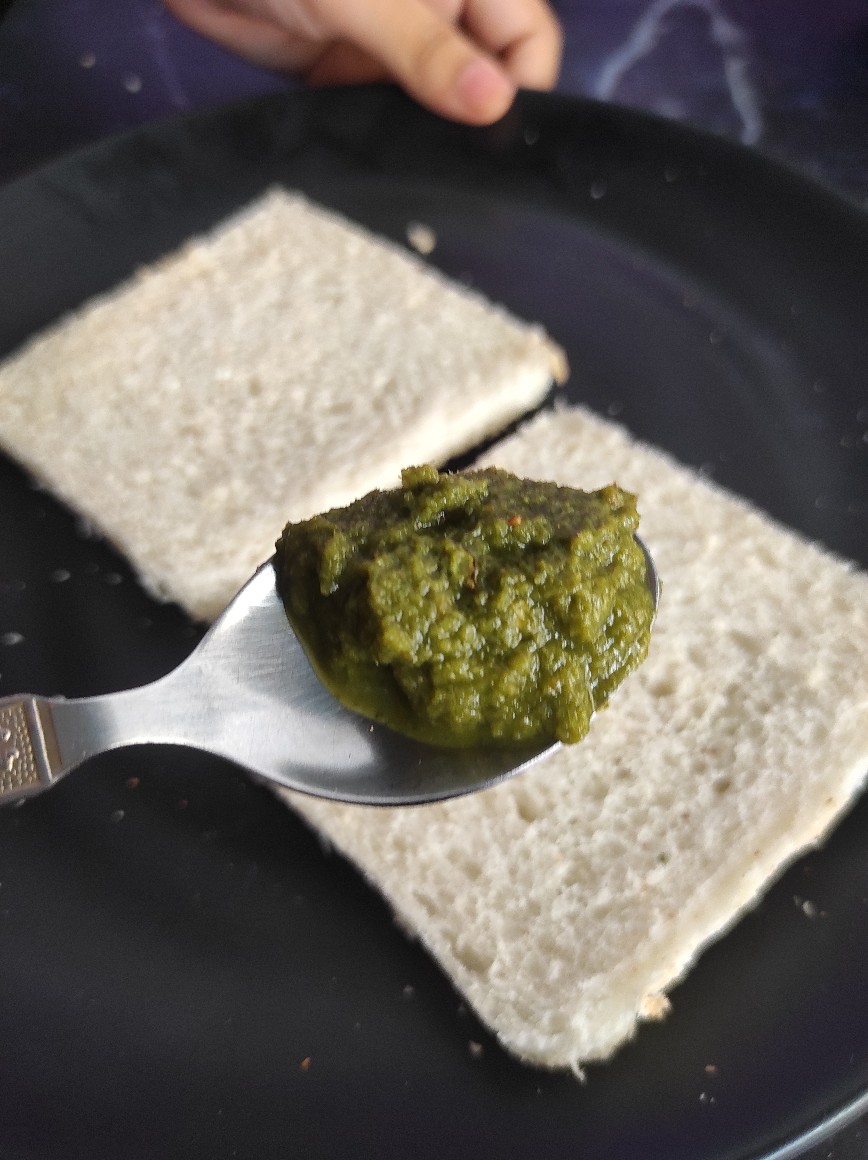 10) Now apply green chutney on one bread slice.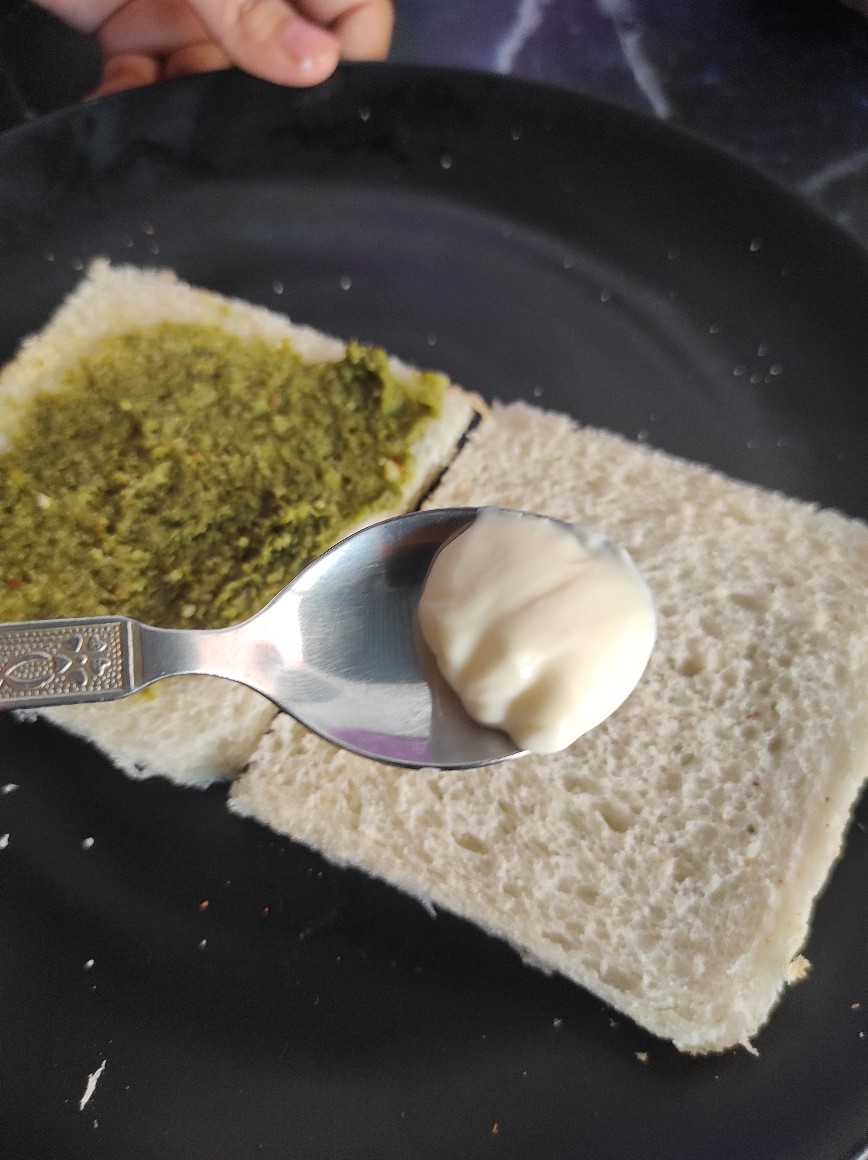 11) Apply cheese spread on the other slice.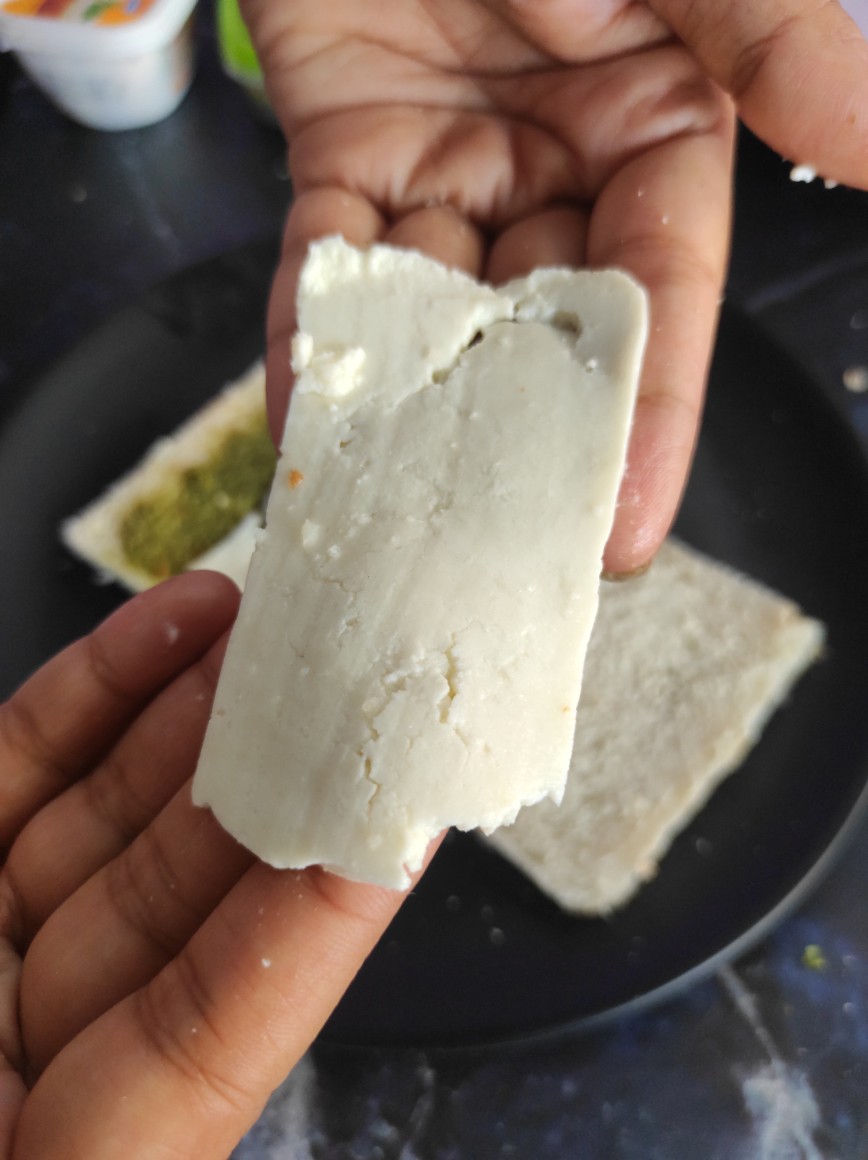 12) Now take two thin slice of paneer Or cottage cheese.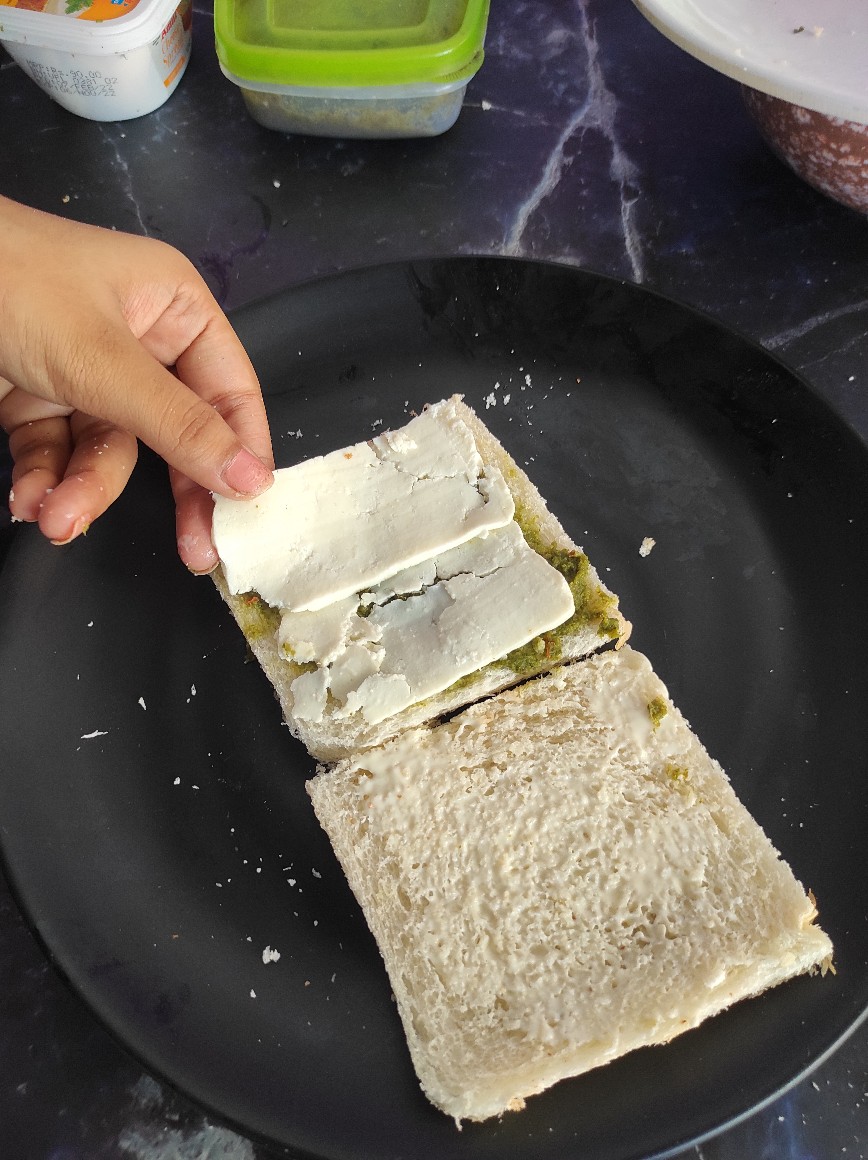 13) Place them on the bread slice as shown above.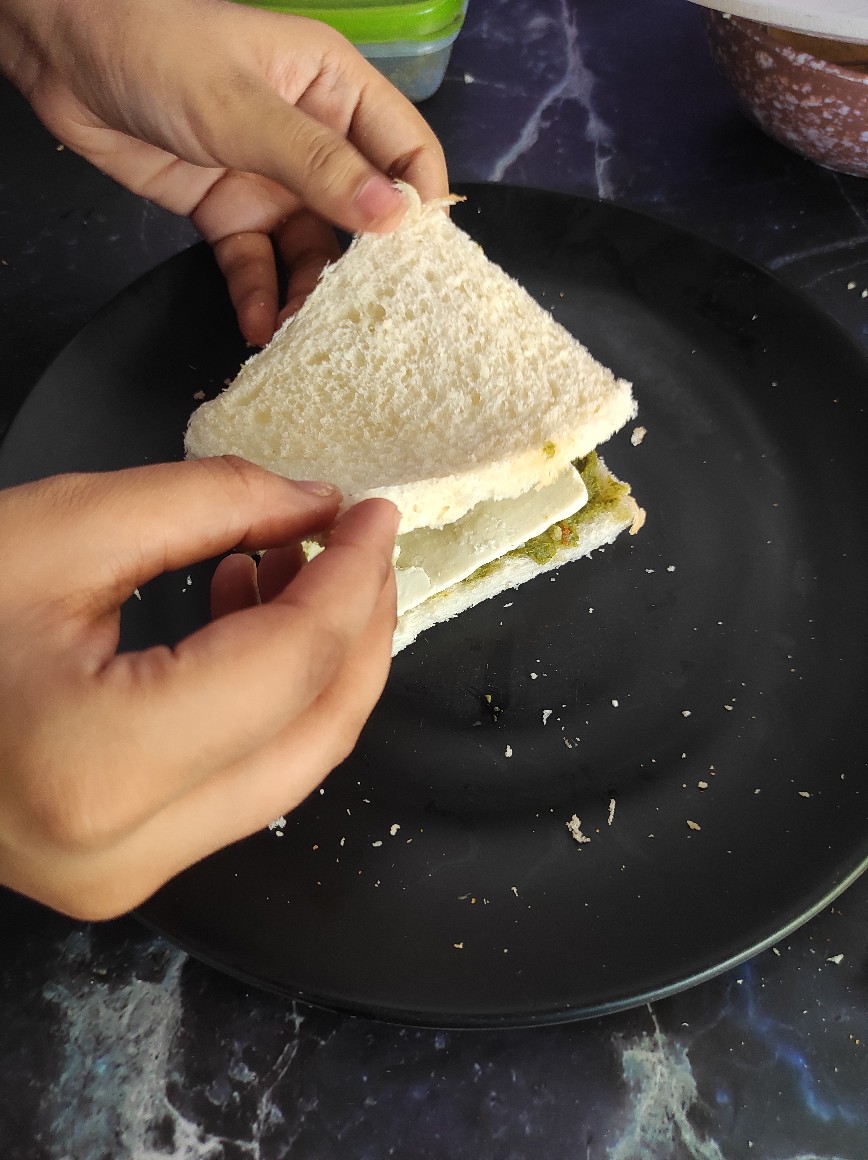 14) Cover it with another bread slice.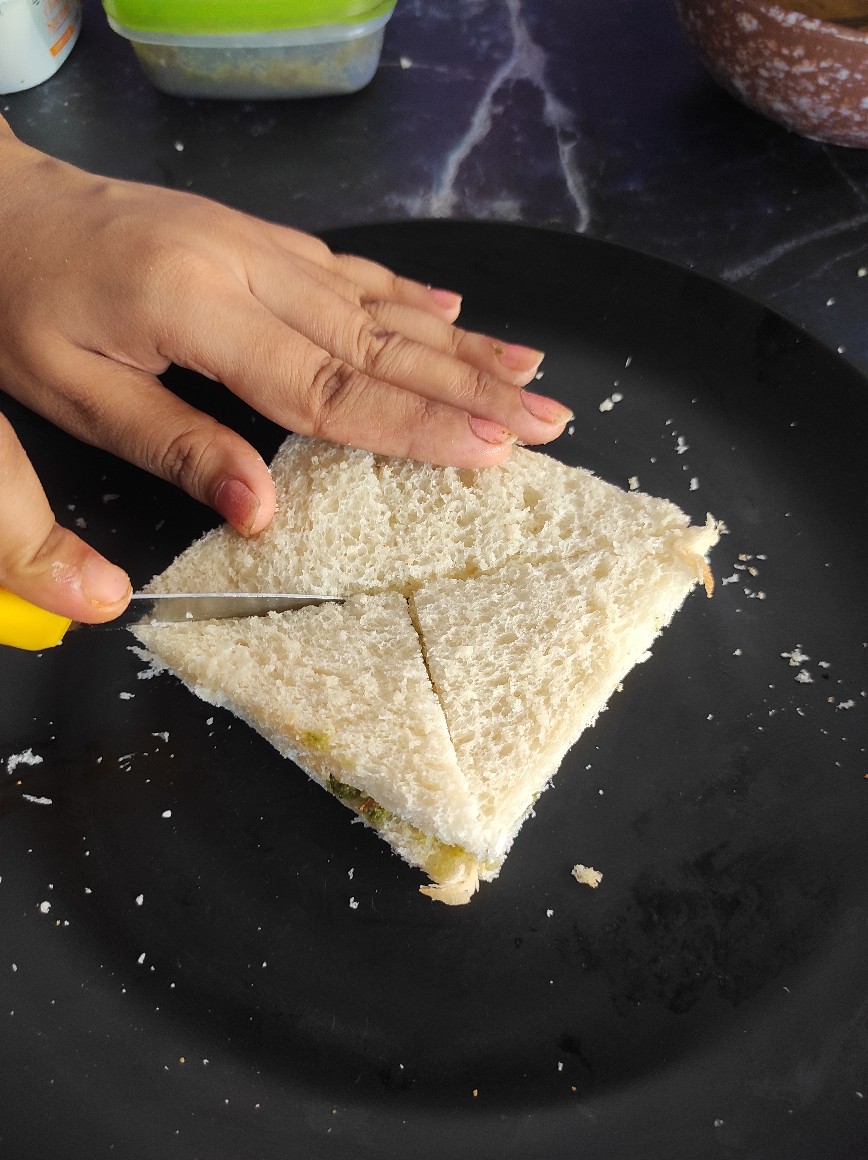 15) Slice them into 4 triangles.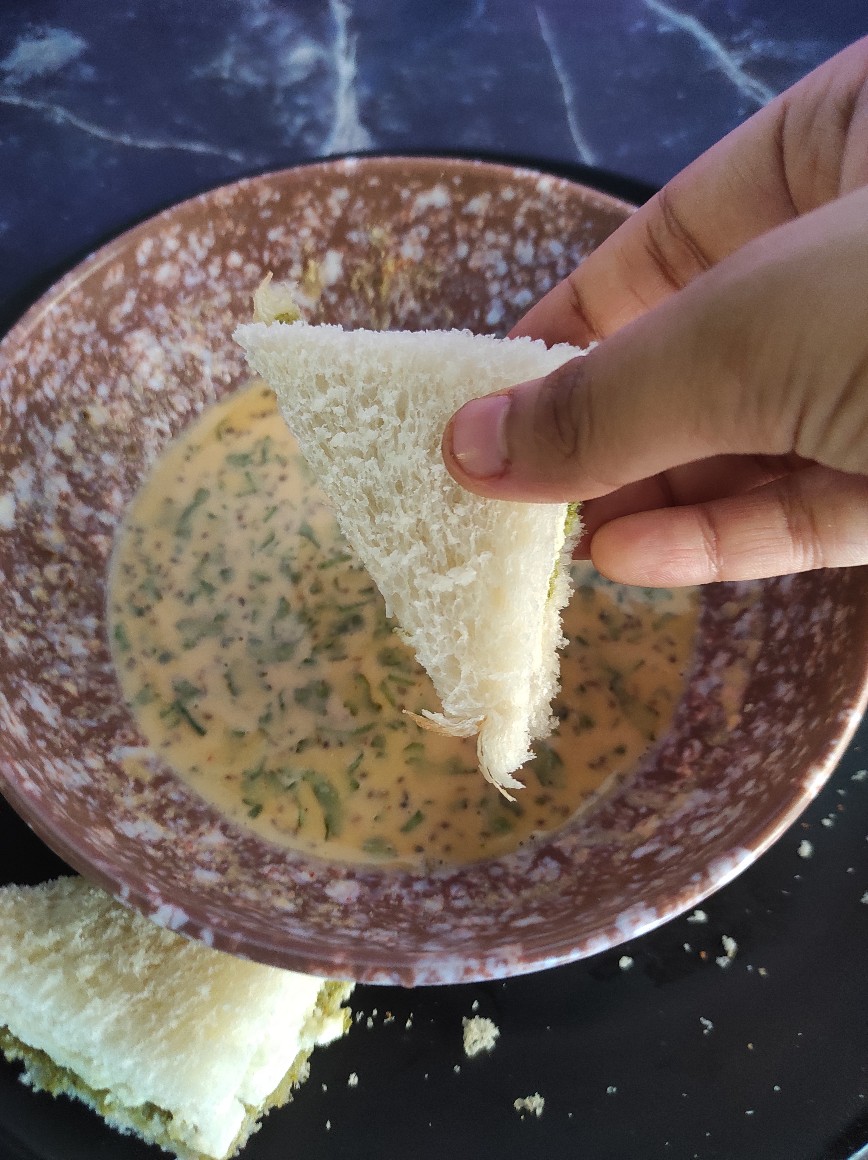 16) Now dip the bread slice in the gram flour batter.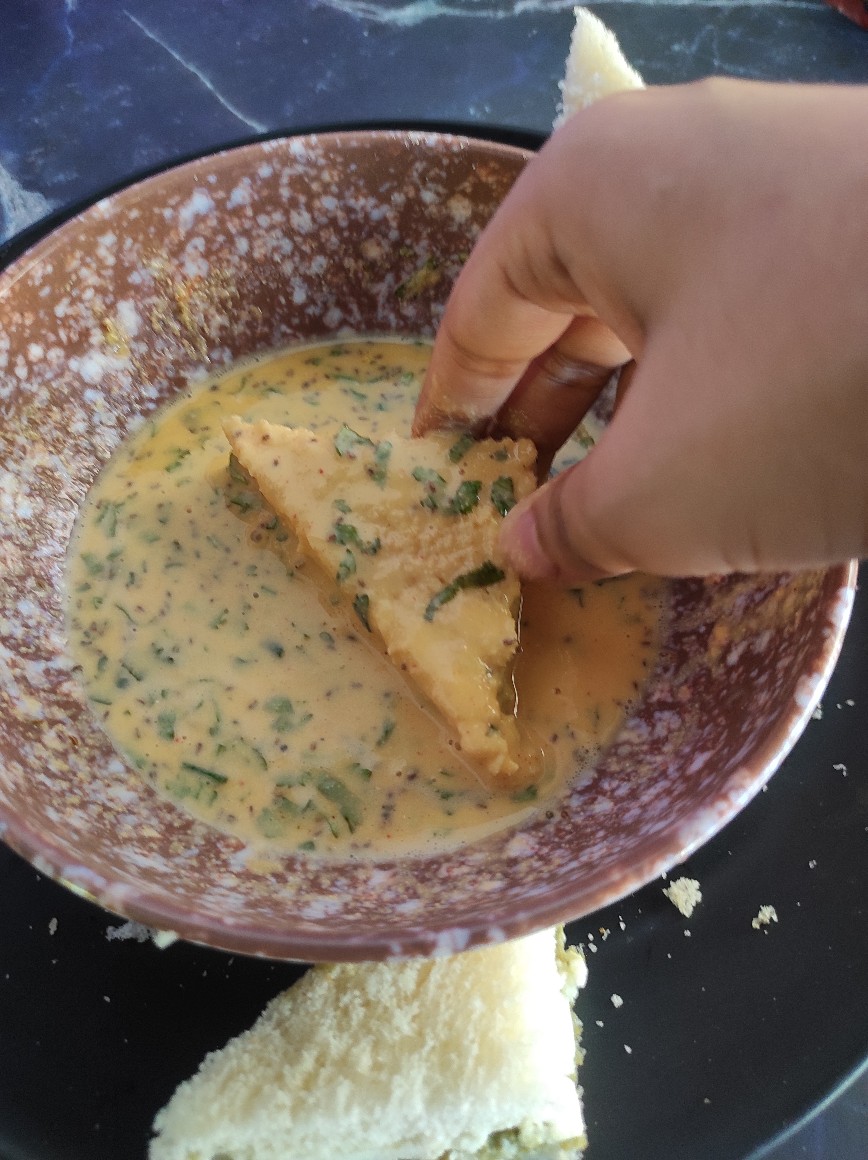 17) Coat it evenly from all sides.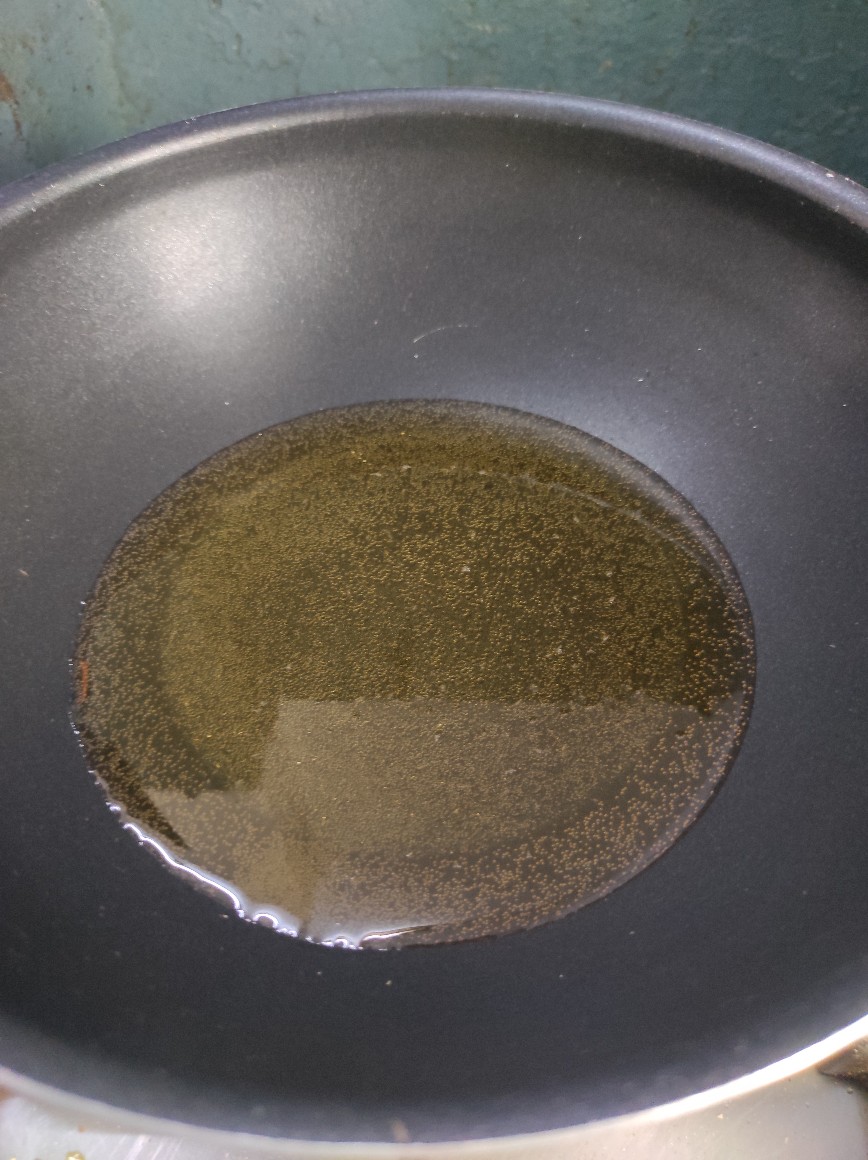 18) Now heat a pan with oil.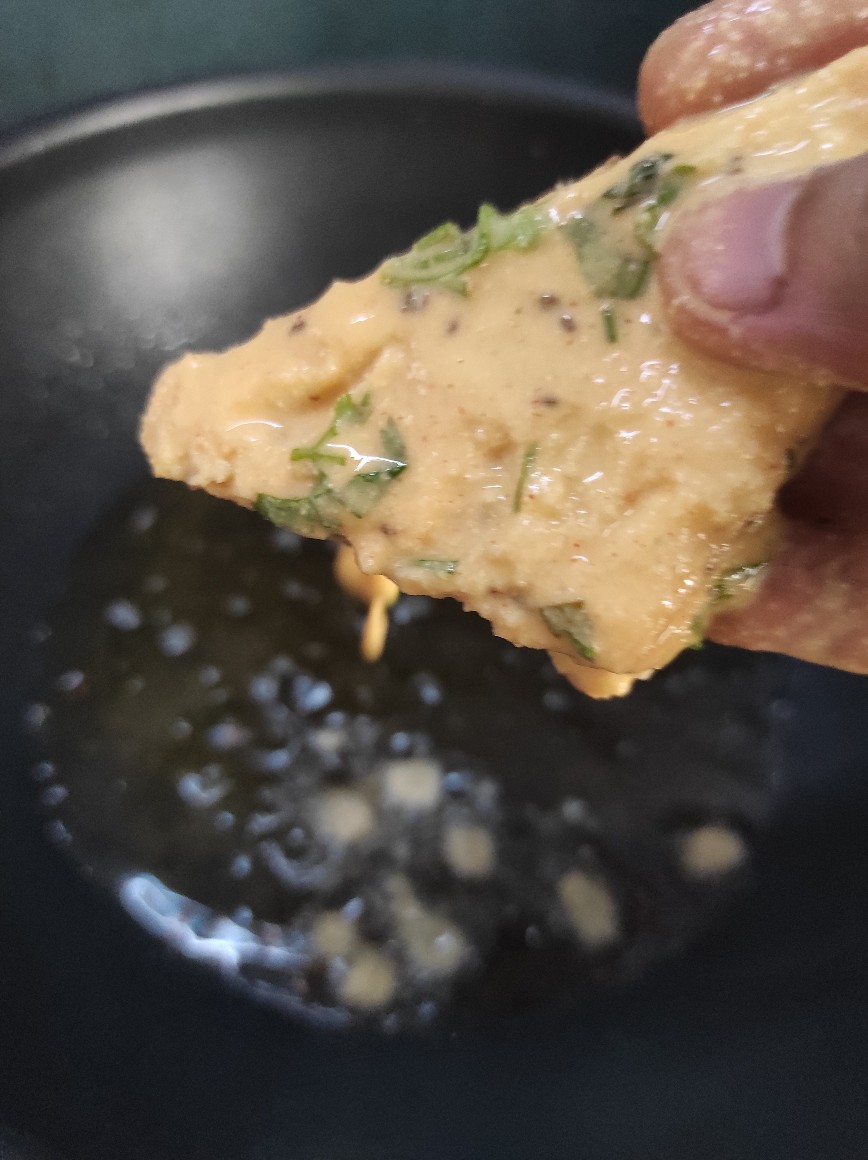 19) Add the coated bread pakora in it one by one.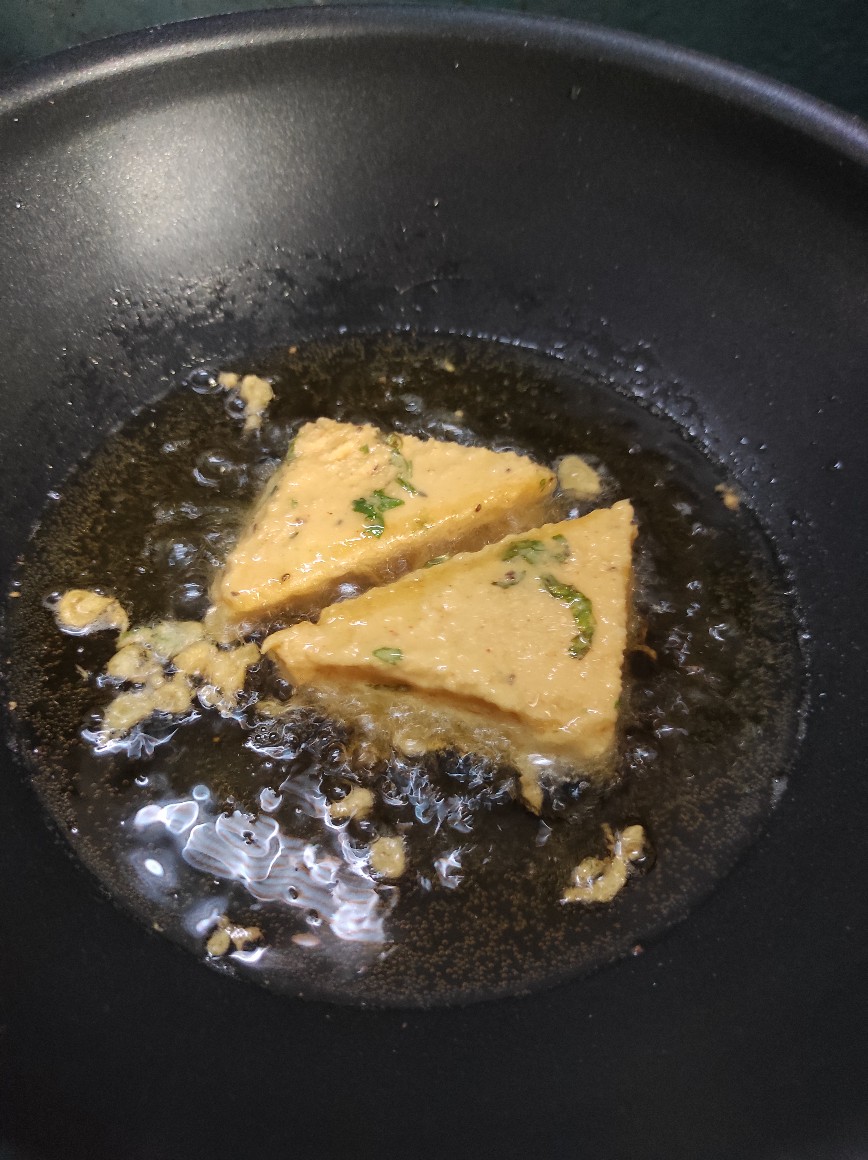 20) Cook it on medium high flame for a minute.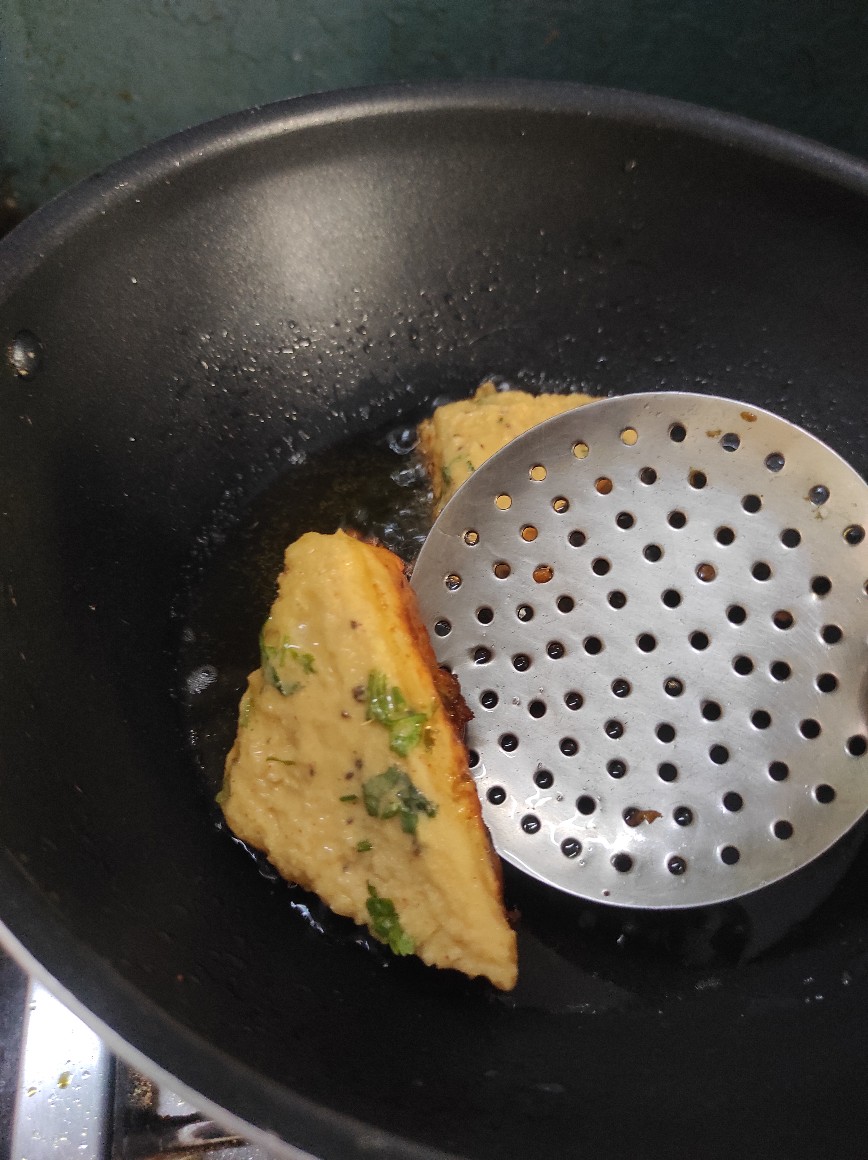 21) Flip it on the other side.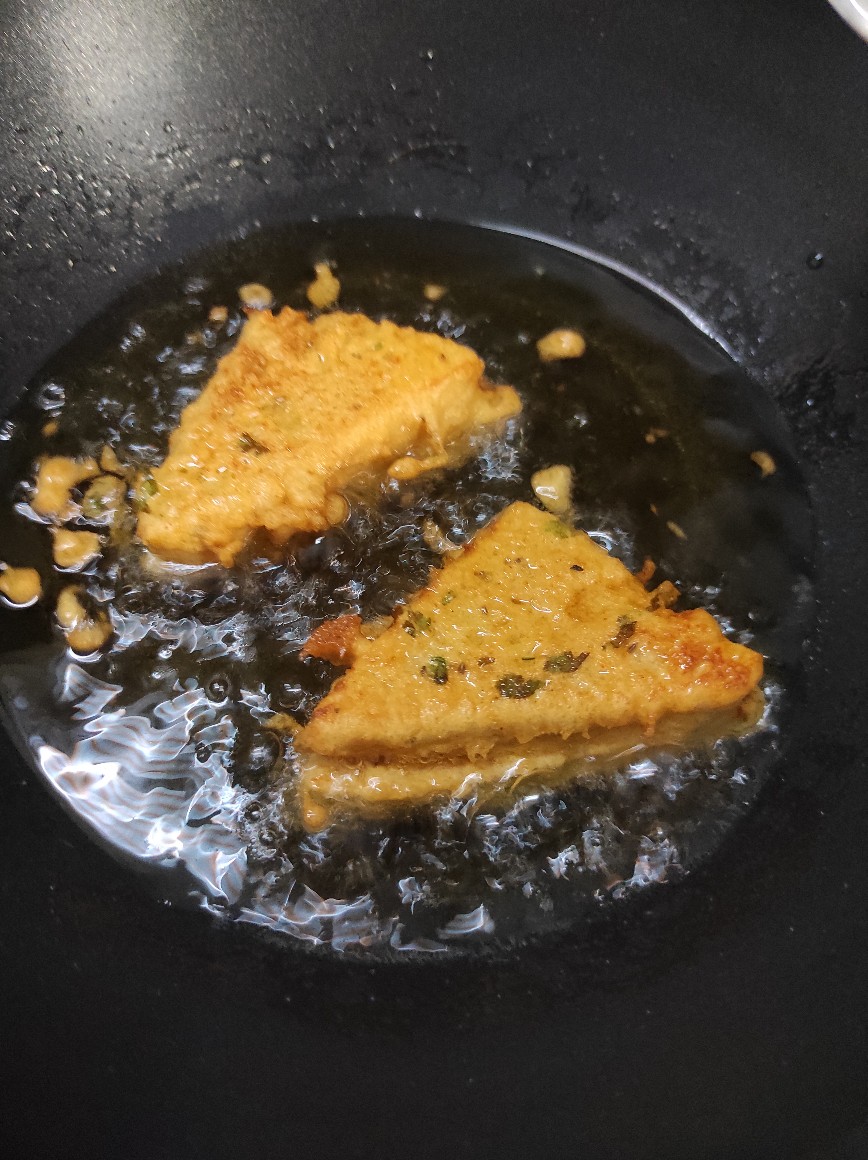 22) Now cook it until it turns golden brown.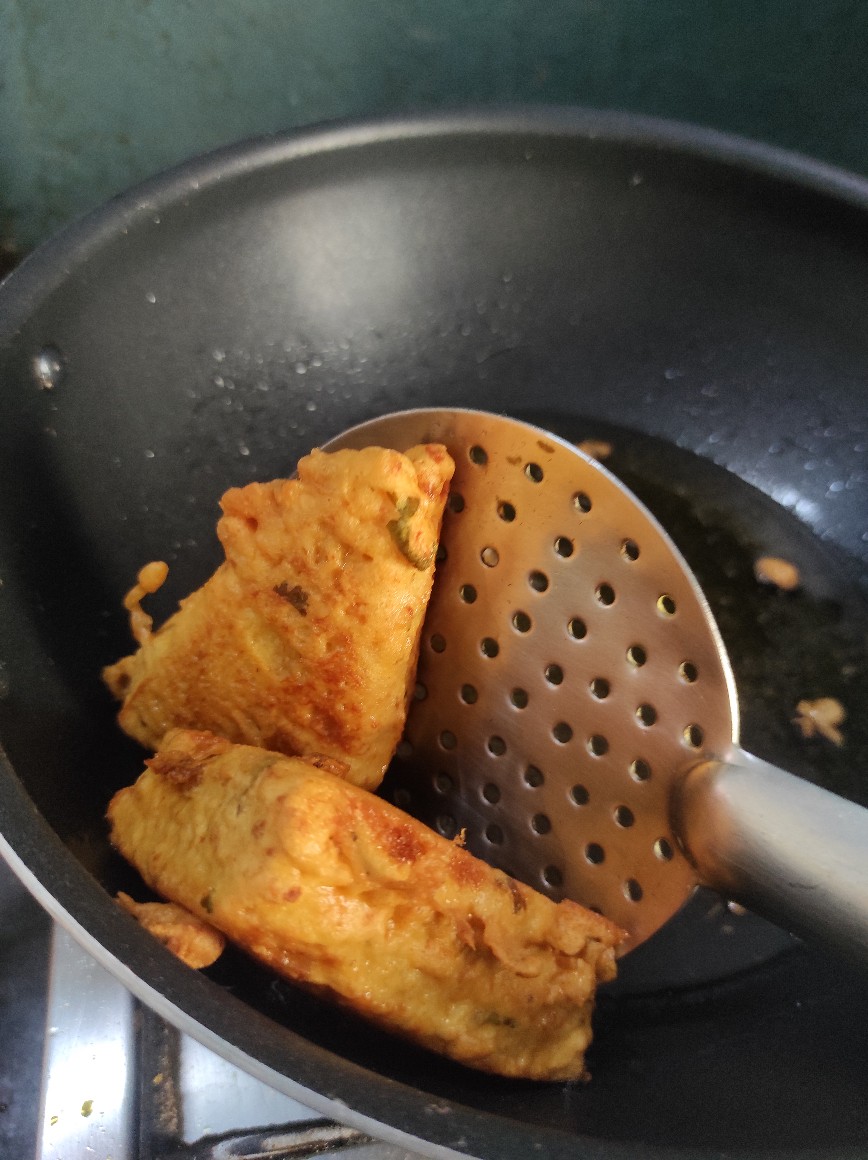 23) Drain them well.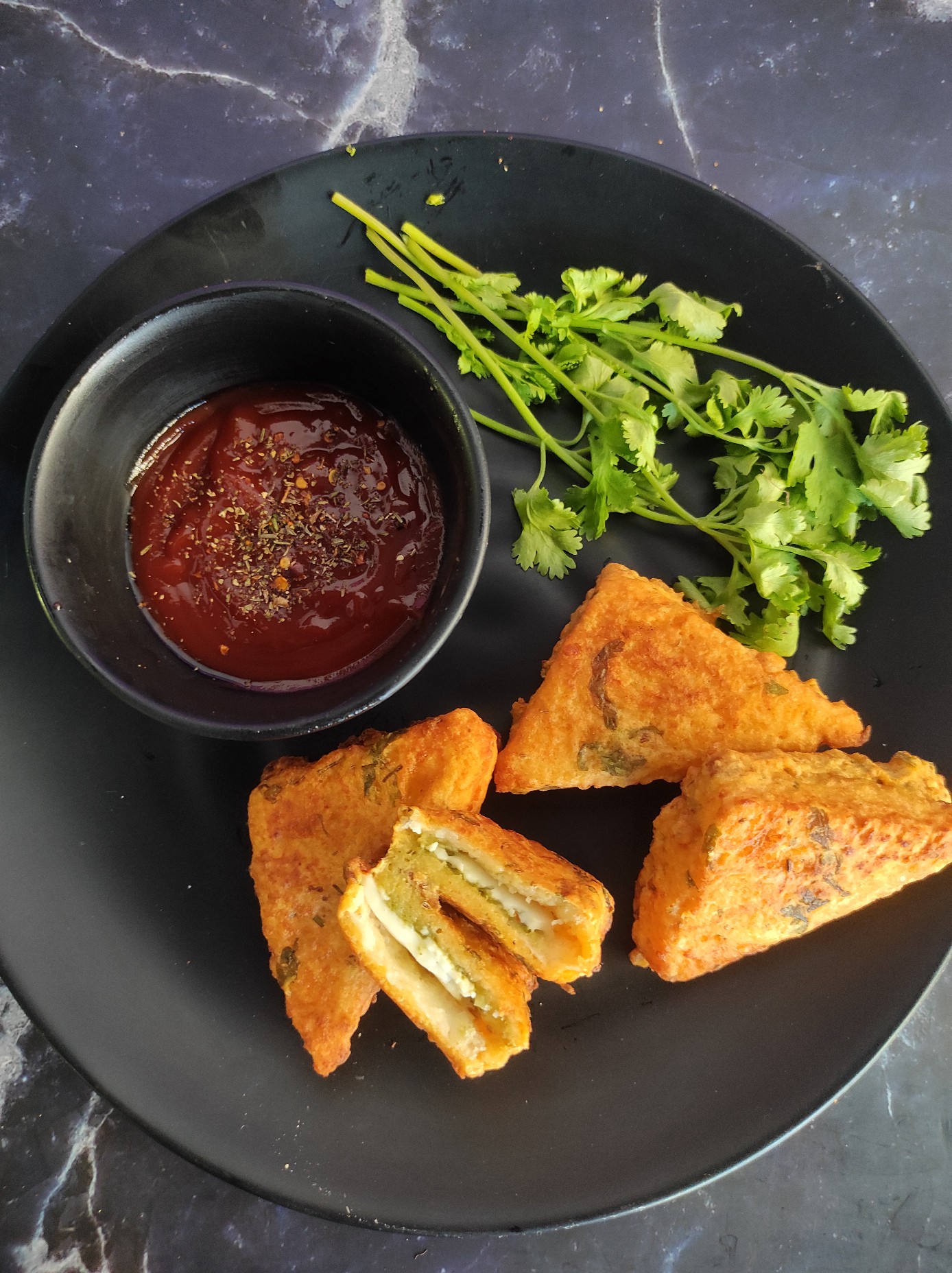 24) Your yummy cheese and paneer bread pakora is ready to be served. Enjoy them with ketchup and tea.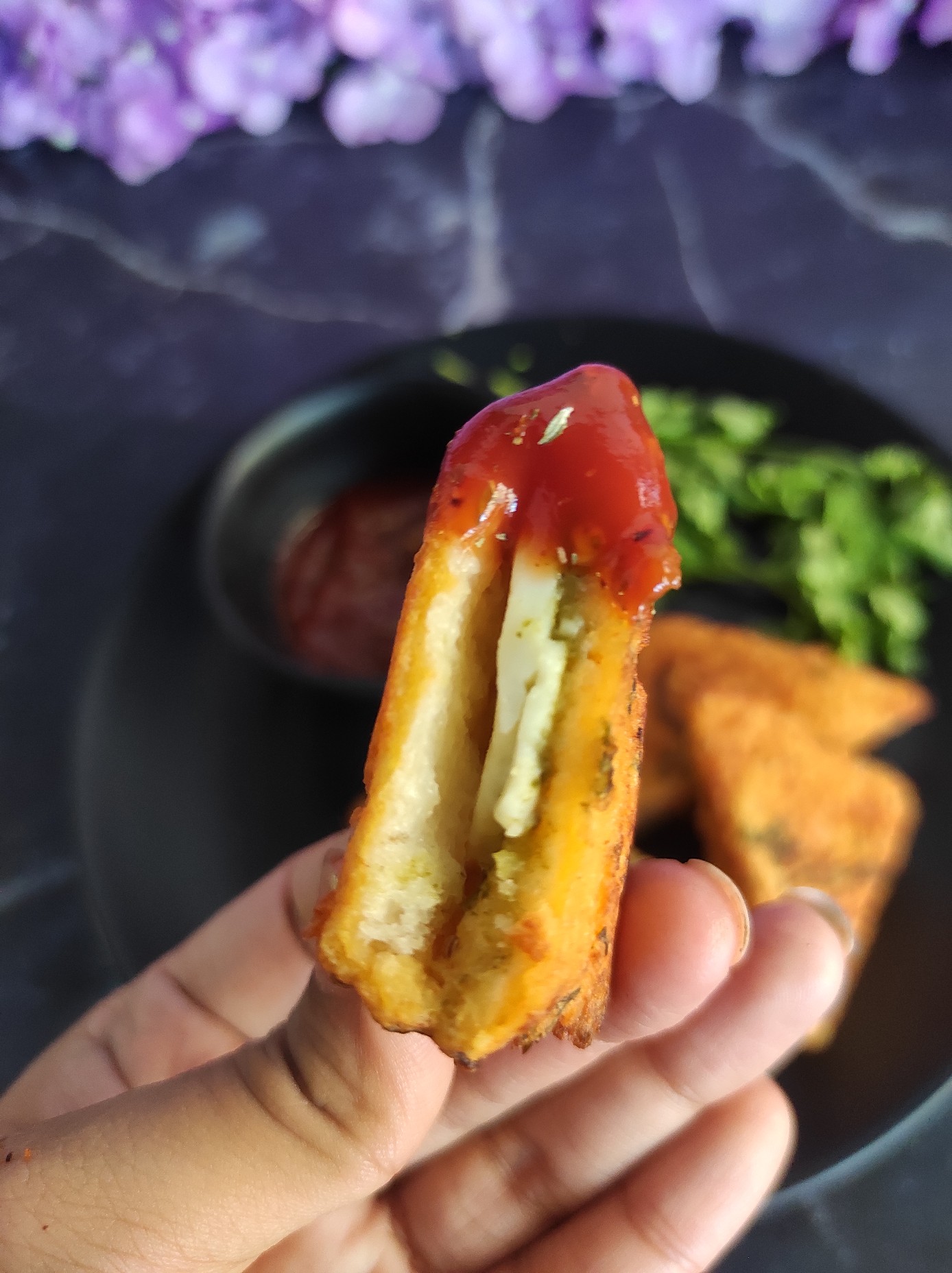 Healthier version
1) You can use brown bread instead of white bread.
2) You can avoid the use of red chilli completely. You can use green chillies instead.
3) You can airfry the pakoras instead of deep frying them or shallow fry them on non stick pan.
Recipe card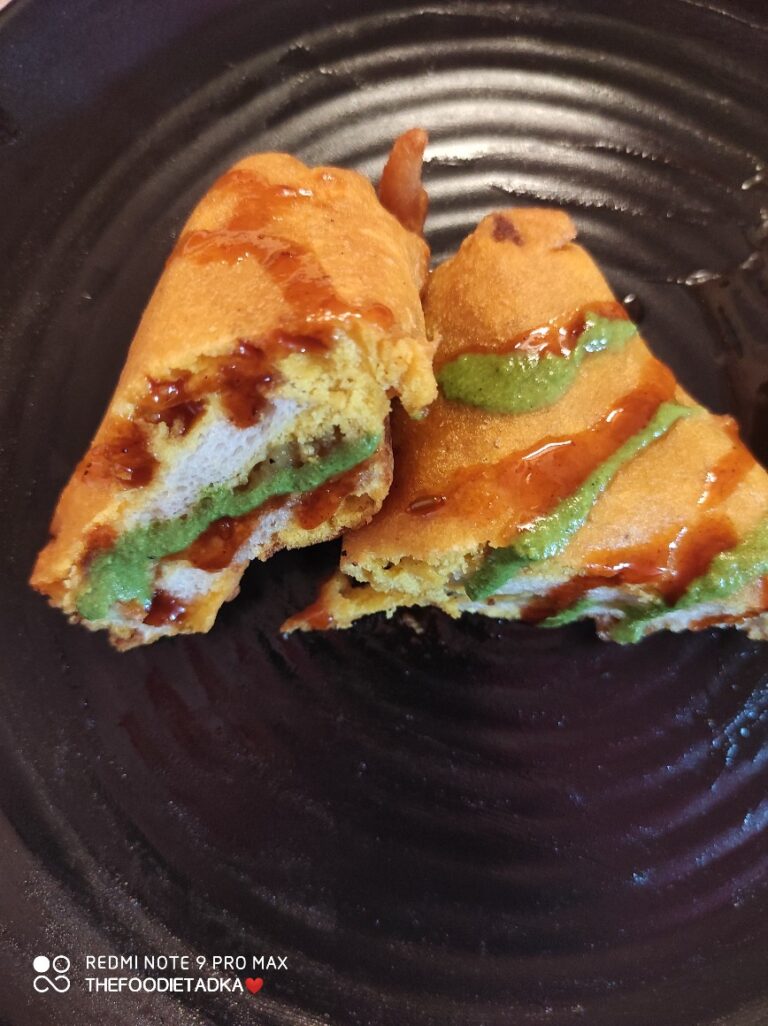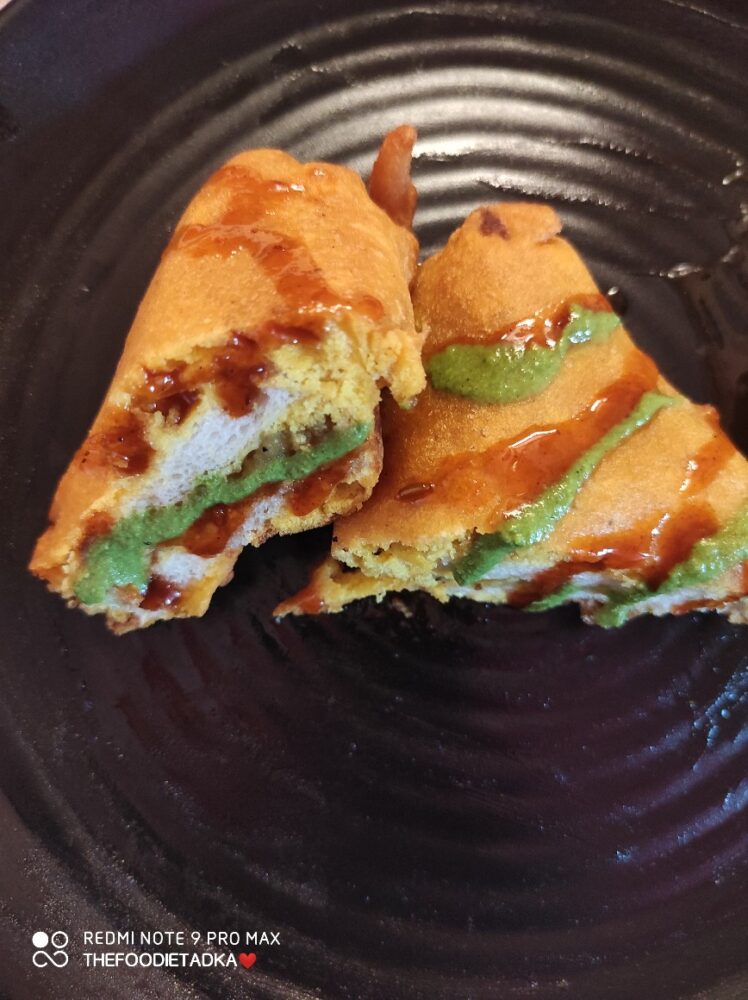 Bread pakora
Ingredients
Potatoes- 5 to 6 (medium sized)

Onion- 1 medium sized (finely chopped)

Peanuts- 1/4 cup

Green chillies- 2 to 3 or as per taste

Refined oil- 4 to 5 tablespoon

Turmeric powder- 1/2 tablespoon

Red chilli powder- a pinch

Salt- As per taste

Curry leaves- 5 to 6 leaves

Coriander- 1 tablespoon finely chopped

Bread- 4 to 5 pieces
Batter:
Gram flour- 5 to 6 teaspoon

Salt-as per taste

Red chilli powder- half teaspoon

Green chilli- 2 to 3 (Or as per taste)

Water- as per required
Instructions
For potato stuffing:
1) Firstly boil the potatoes in a pressure cooker and mash them well.

2) Heat a pan with 4 to 5 tablespoon of refined oil.

3) Add curry leaves and let it splutter.

4) Now add the chopped onions and peanuts to it. Toss them well in medium flame, until they turn golden brown and the peanuts turn crunchy.

5) Now add 1/4 tablespoon of turmeric powder.

6) Add a pinch of red chilli powder.

7) Add salt as per taste. Mix them well.

8) Finally add the mashed potatoes and mix well.

9) Add freshly chopped coriander to it.

10) Your stuffing is ready.
For batter:
1) Firstly add 5 to 6 tablespoon of gram flour(besan) in a bowl.

2) Now add salt as per taste.

3) Add 1/4 tablespoon of red chilli powder.

4) Add crushed green chillies to the batter.

5) Add 1/2 to 1 cup of water as per required.

6) The batter should neither be too thick nor too thin.

7) Finally add chopped coriander to the batter.
Final preparation:
1) Finally spread a spoon of stuffing on the bread.

2) Cover it with another piece of bread.

3) Slice the bread into two pieces.

4) Heat the pan with 2 cups of oil for frying.Once the oil is ready lower the flame.

5) Dip the sliced bread pieces into the batter to coat it completely.

6) Finally add the coated bread pieces into hot oil for frying.

7) Fry on medium high flame for 4 to 5 minutes until it turns golden brown and aromatic. Your stuffed bread pakoda is ready.