TOPICS COVERED
Introduction
Tikda and allu ki sabji is one of the best option for those fasting during this navratras. This no onion, no garlic recipe is healthy as well as tasty. This yummy tikda is made with boiled sama rice and potatoes and seasoned well with green chillies and coriander leaves and further tossed well until it turns golden brown and crisp.
This yummy fasting recipe belong to the Indian cuisine and is made with easily Available ingredients, so please do try it and don't forget to share your review in the comments section below.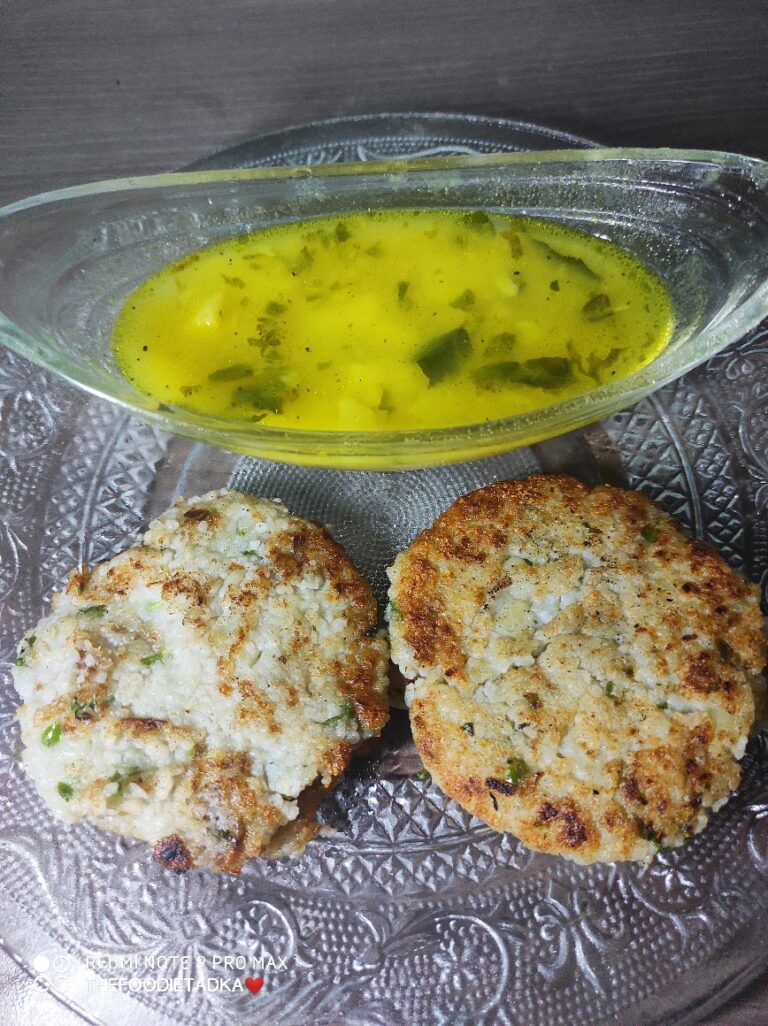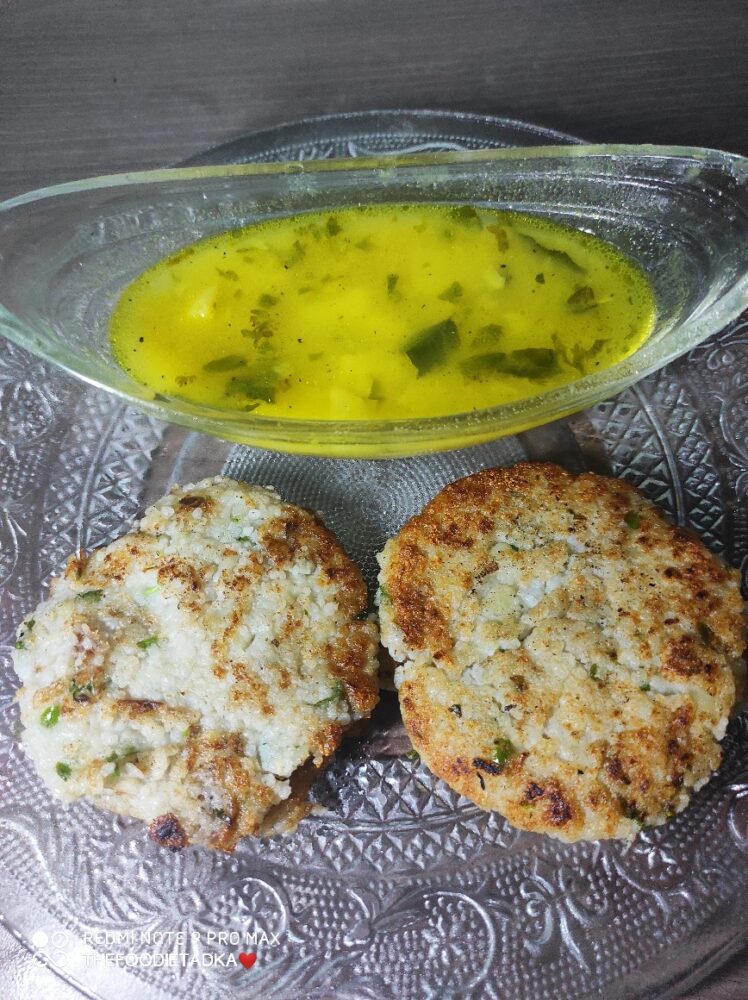 Ingredients

Swang Or sama rice- 100 grams
Potatoes- 8 to 10
Green chillies- 6 to 7 Or as per taste
Rock salt- as per taste
Desi ghee- 2 tablespoon
Refined oil- as per requirements
Turmeric powder- 1/2 tablespoon
Curry leaves- 8 to 10 leaves
Coriander leaves- 2 spoon finely chopped
Roasted cumin powder or jeera powder- 1/2 tablespoon.
Step by step recipe with images
Tikda: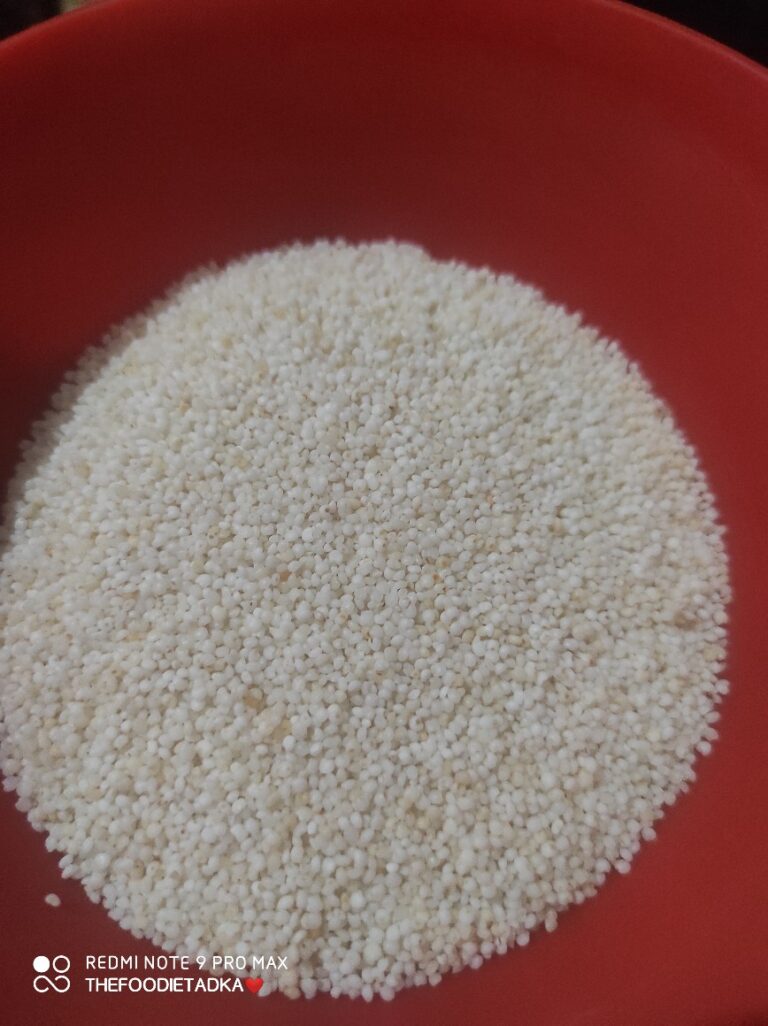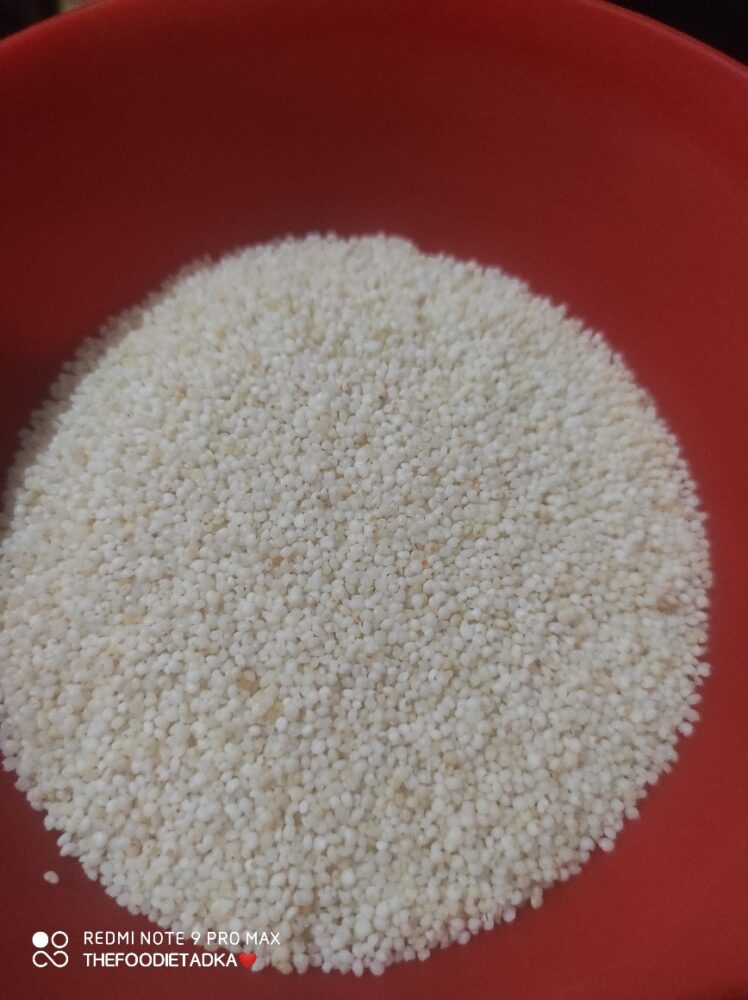 1) Firstly take a pan and add 100 grams of swang Or sama rice. Add 4 to 5 cups of water in it.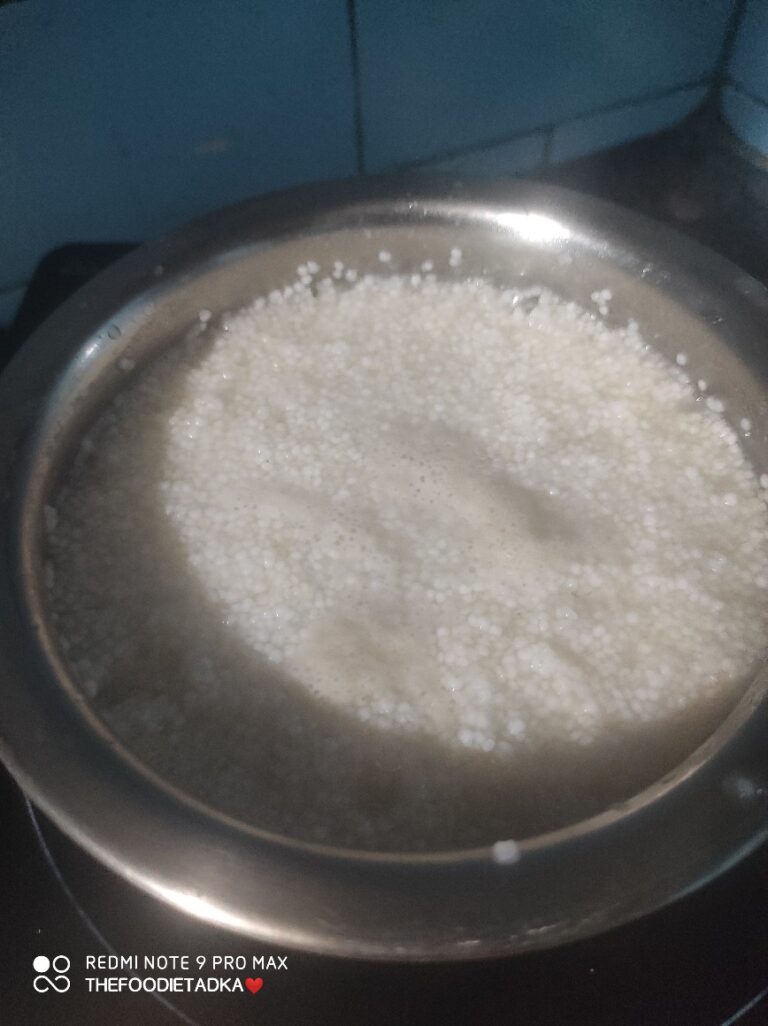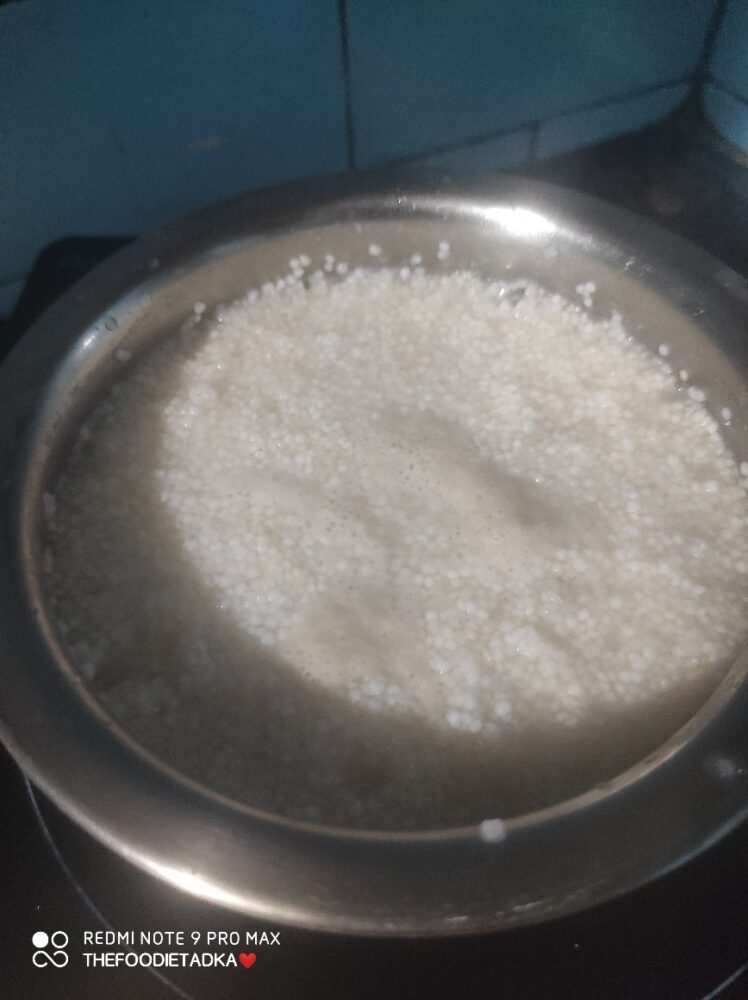 2) Heat the pan on medium high flame and let it boil 4 to 5 minutes.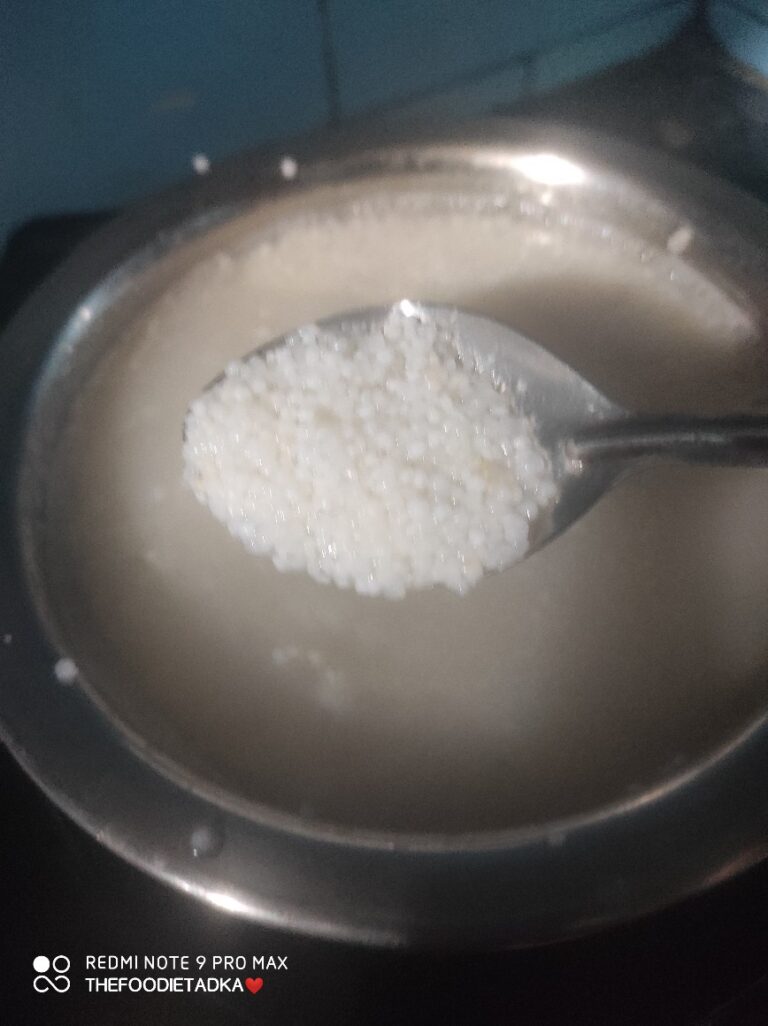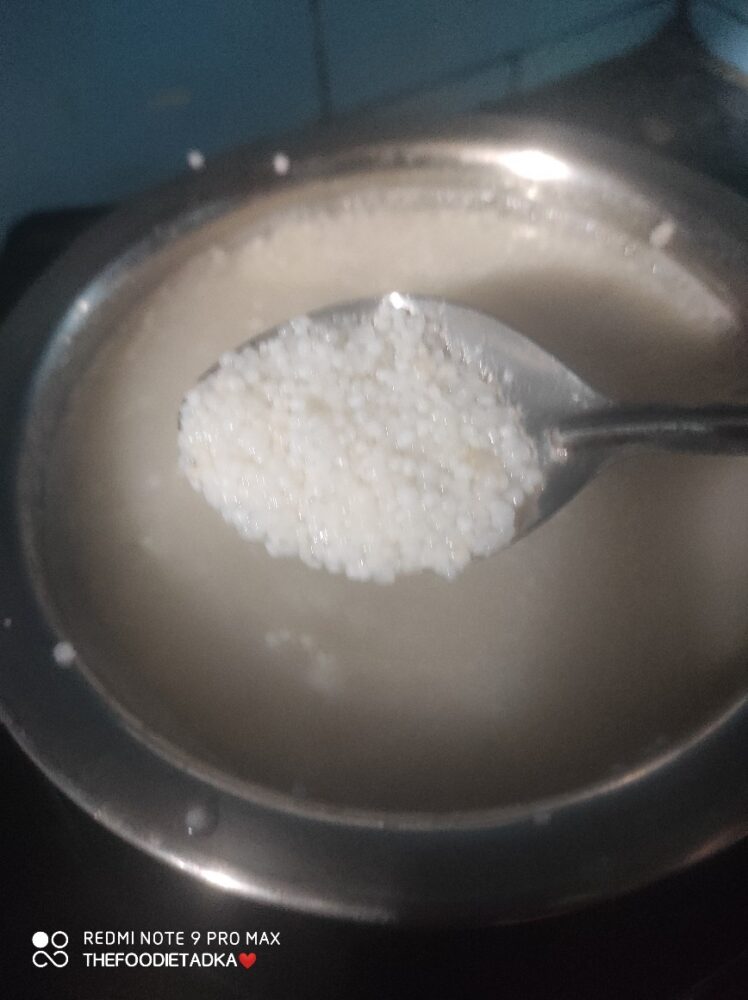 3) keep on checking whether the rice is properly cooked or not. It usually takes 8 to 10 minutes to cook properly.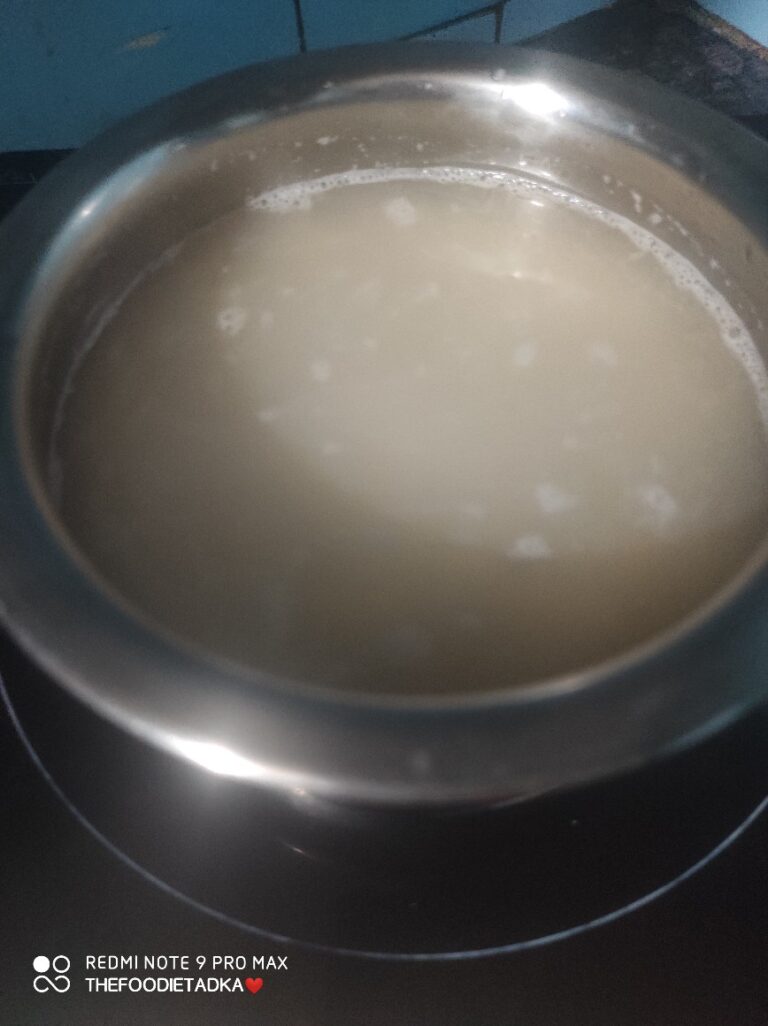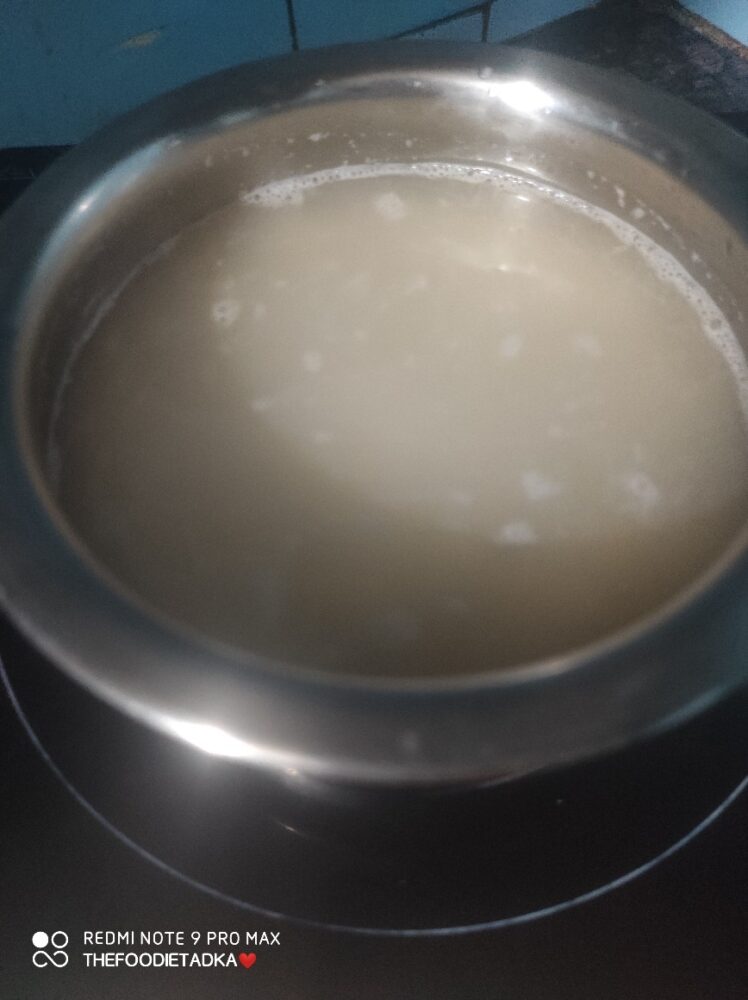 4) Avoid overcooking and once it is done, drain the excess water.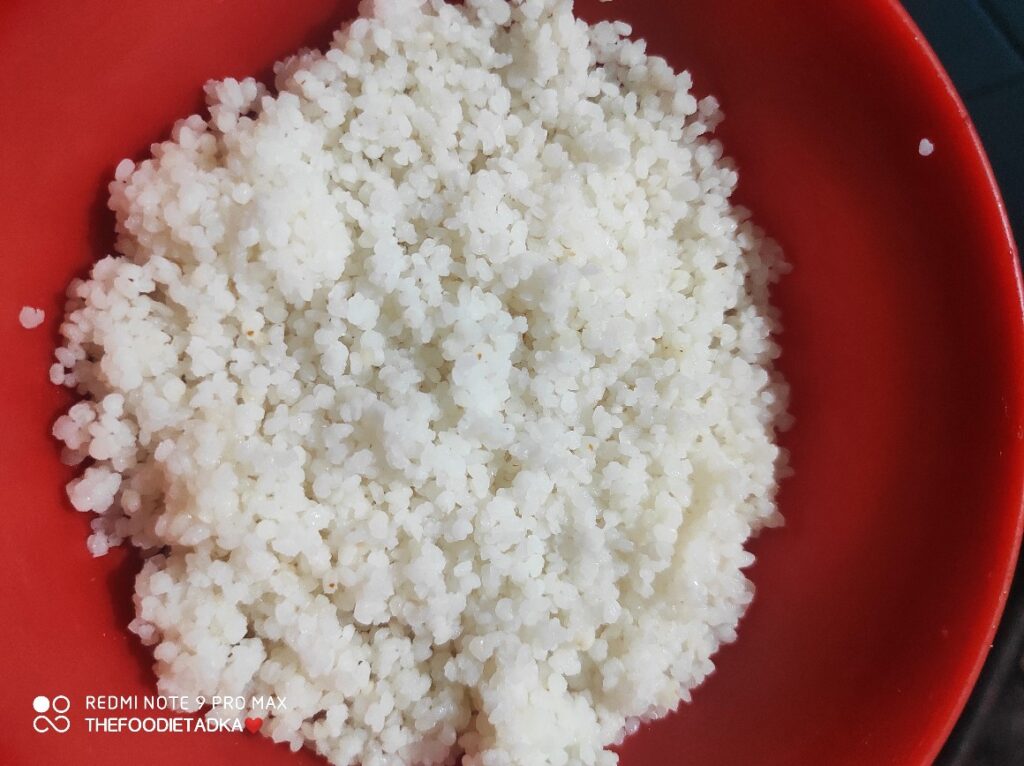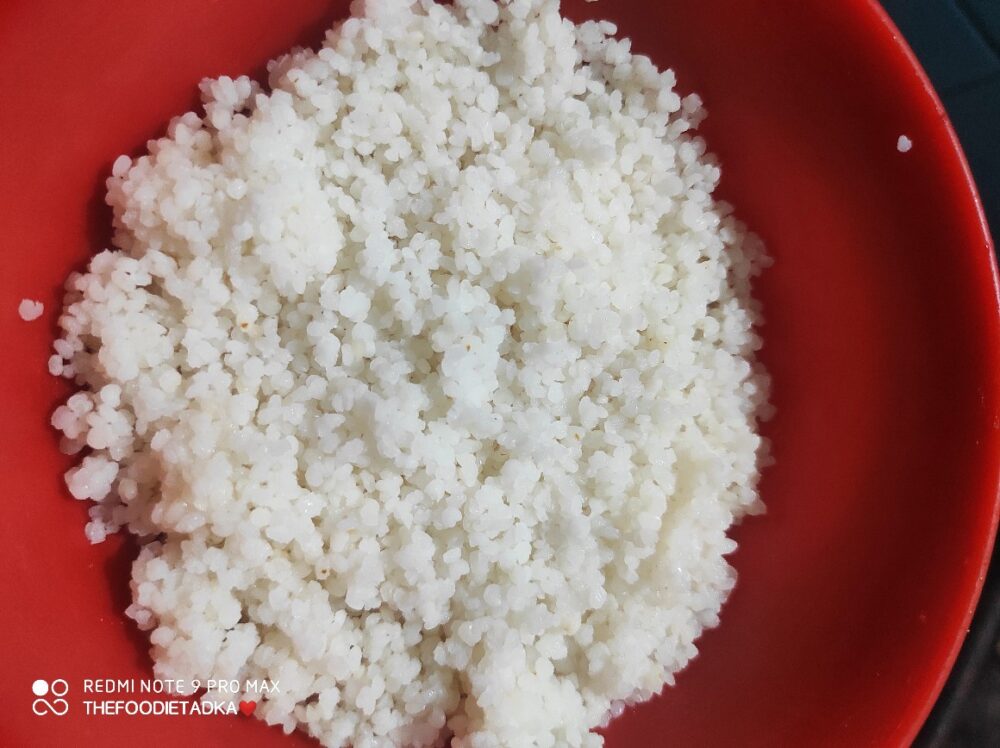 5) transfer it to a bowl and let it rest.

6) Now take a pressure cooker and add 8 to 10 potatoes to it. Add water so as to cover all potatoes well .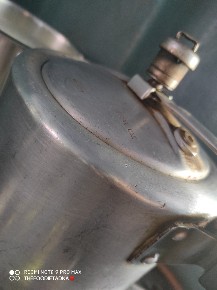 7) Pressure cook the potatoes in medium high flame for 3 whistles until properly boiled.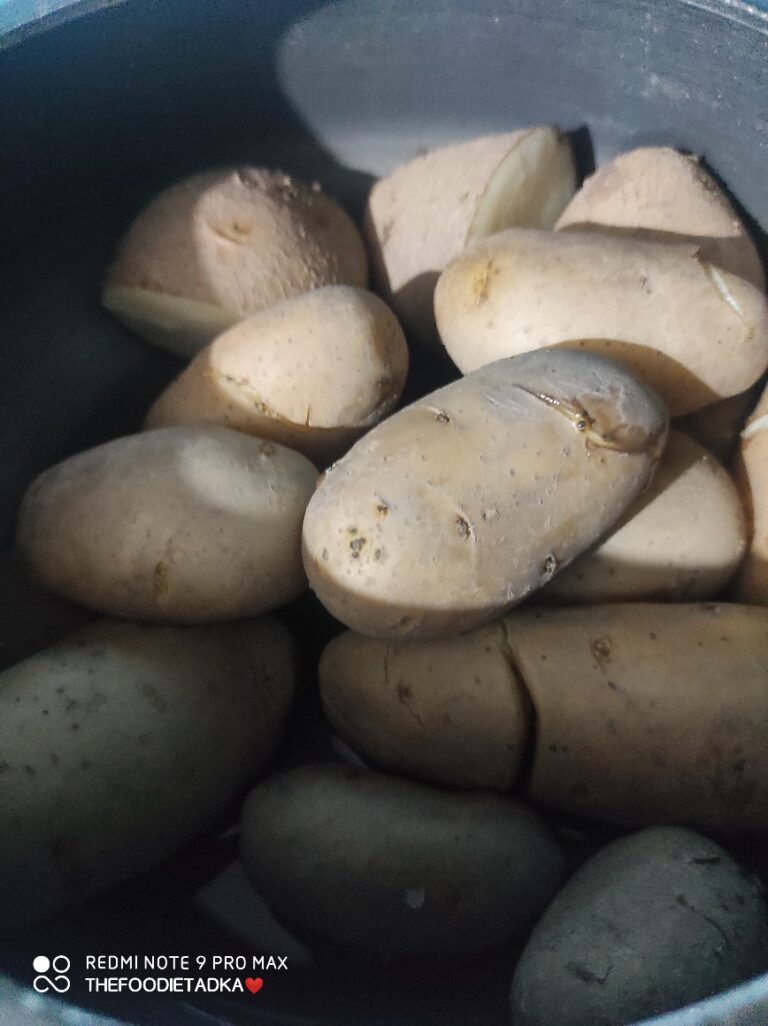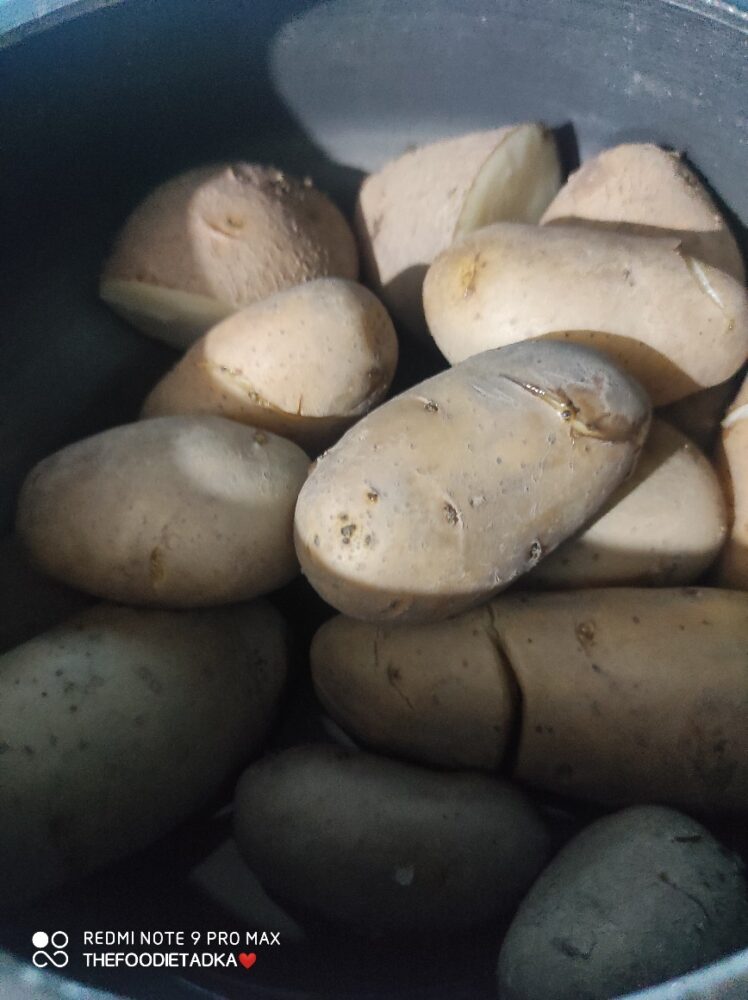 8) Once done, release excess steam and let the potatoes cool down.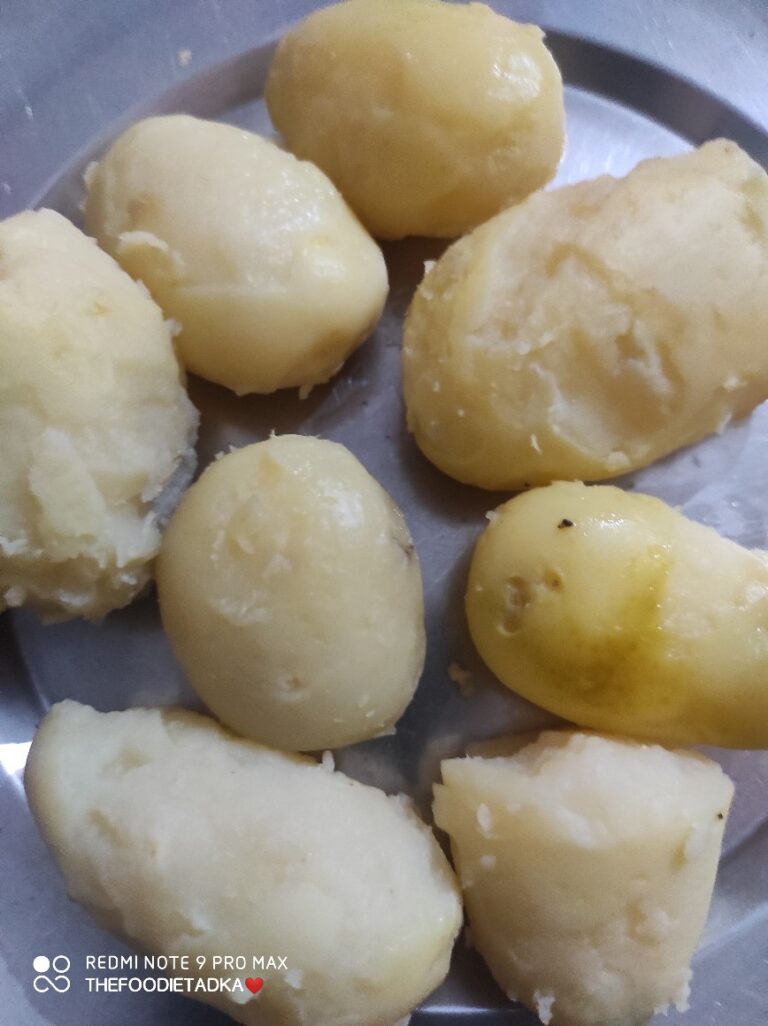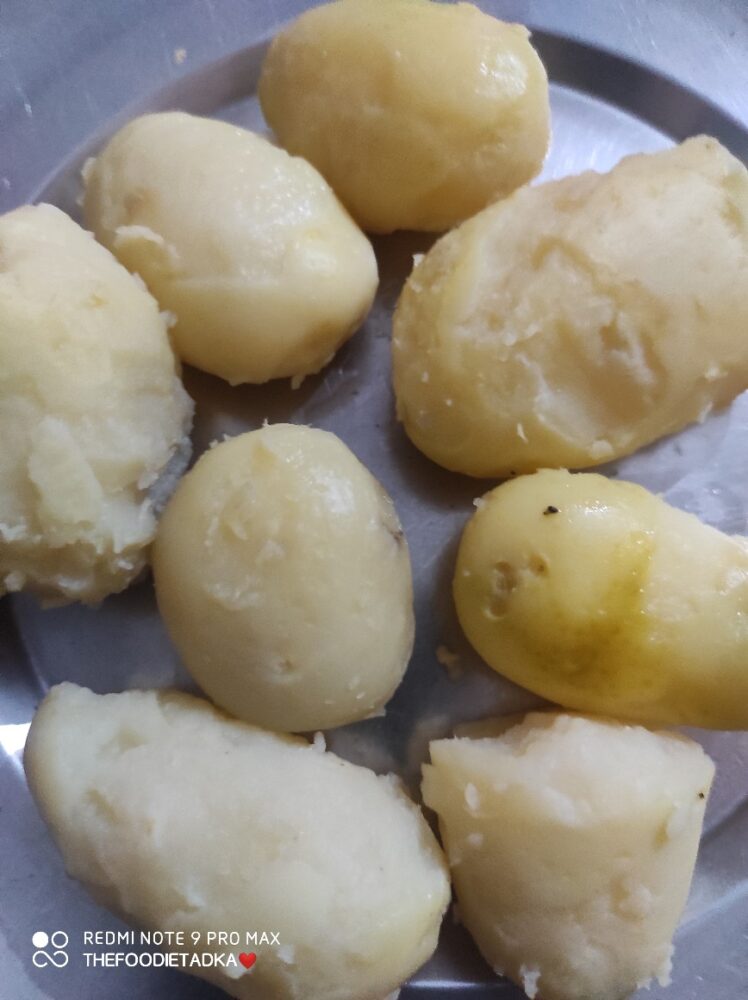 9) Peel off the potatoes and keep it aside.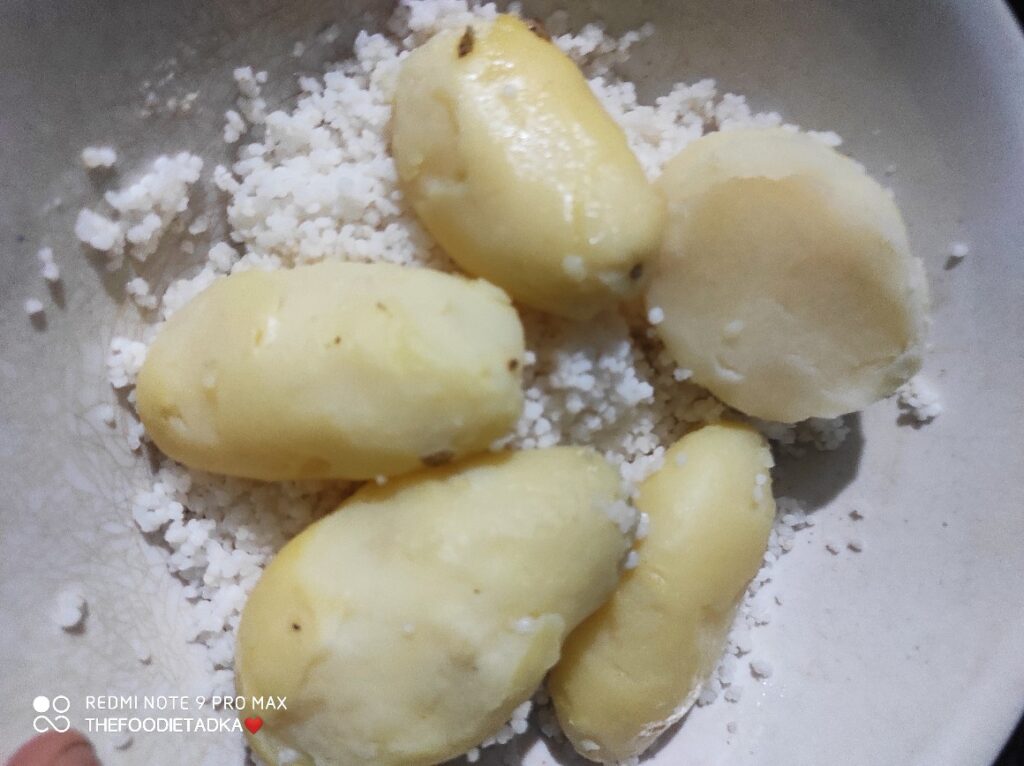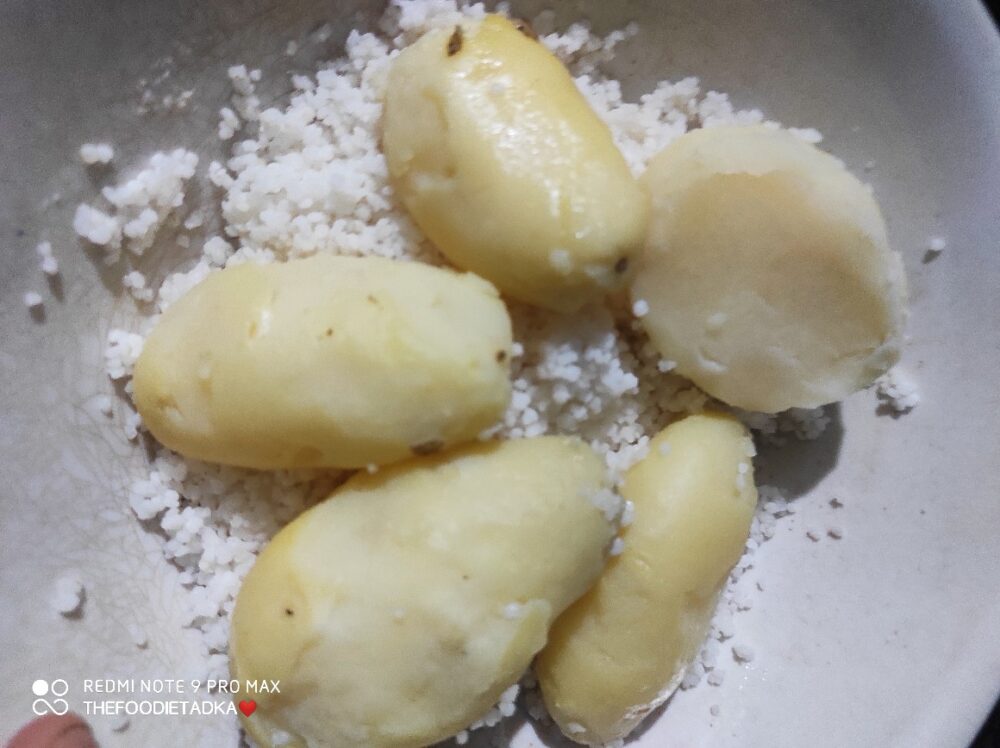 10) Now take a bowl and add the boiled sama rice.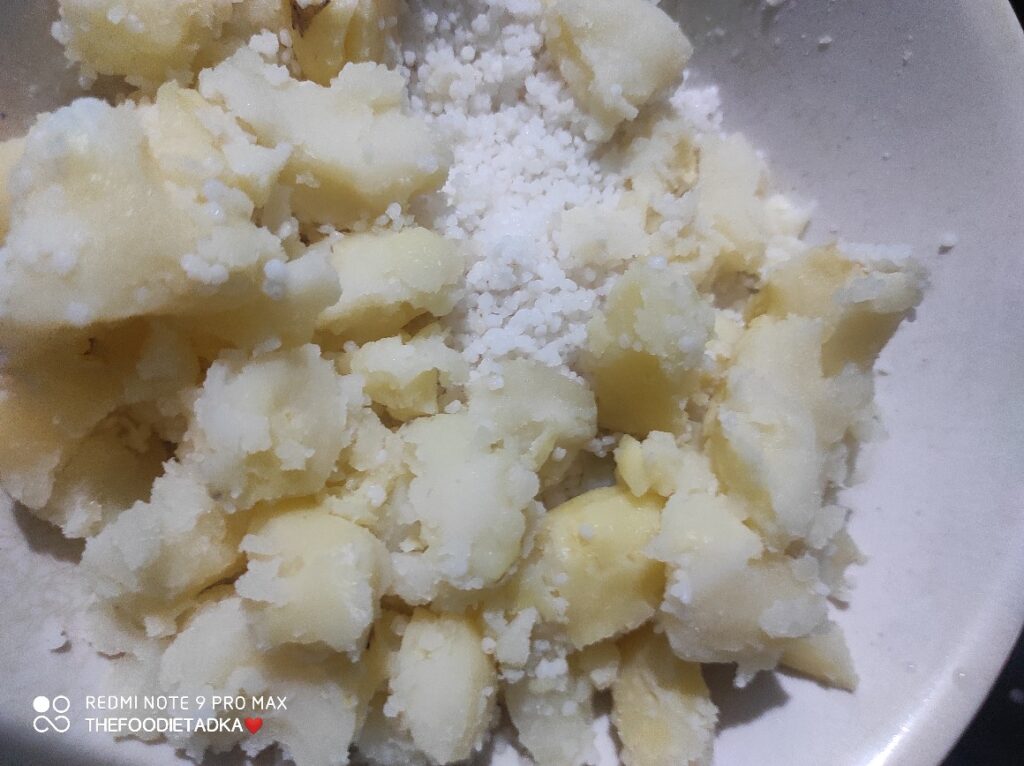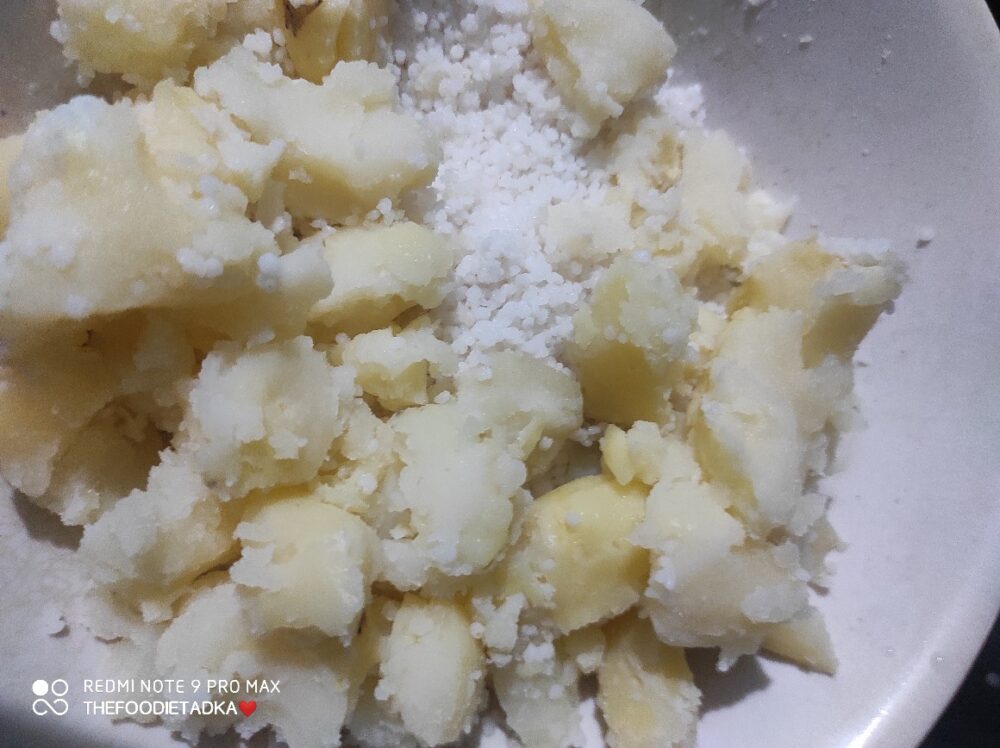 11) Mash 4 potatoes and add them in the bowl.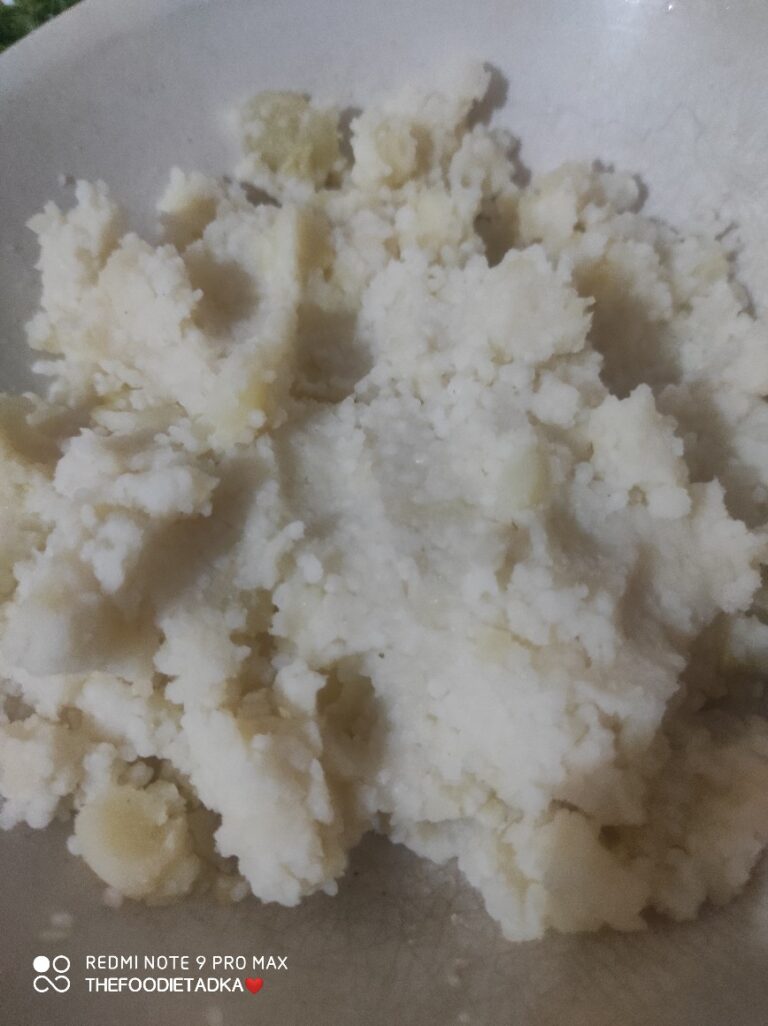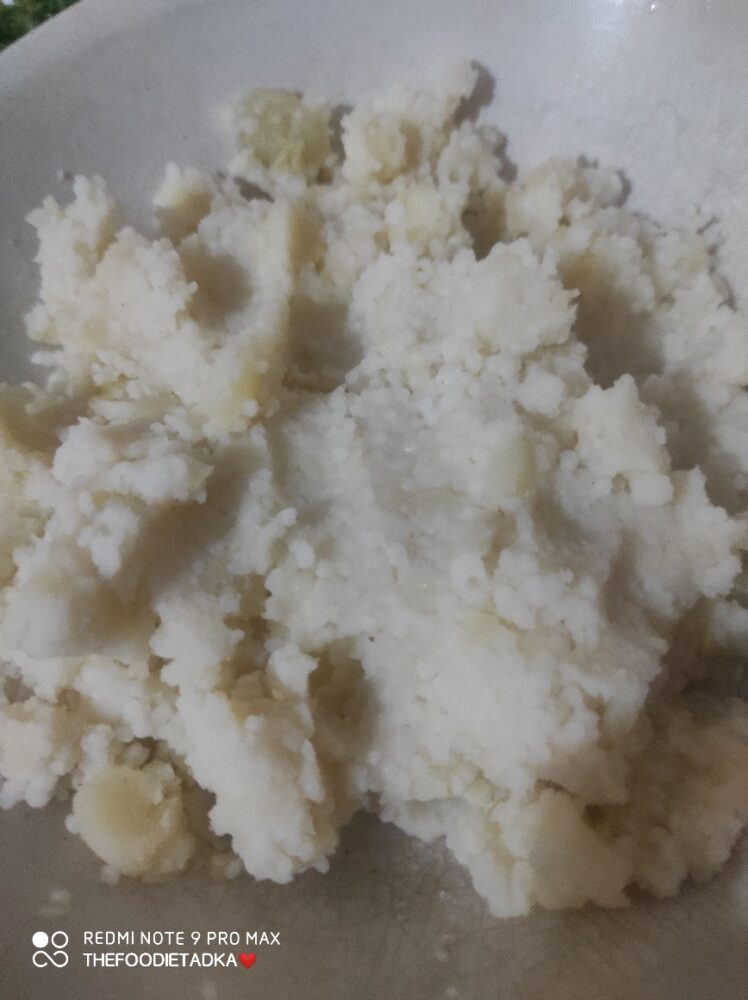 12) Mix the sama rice and potatoes properly.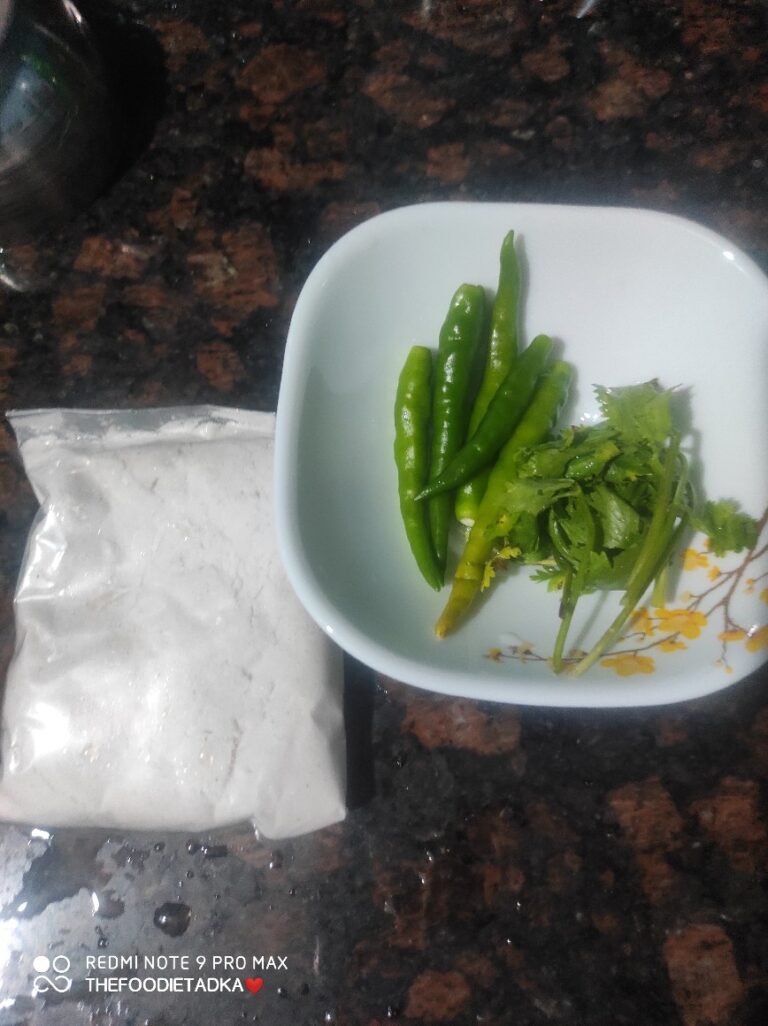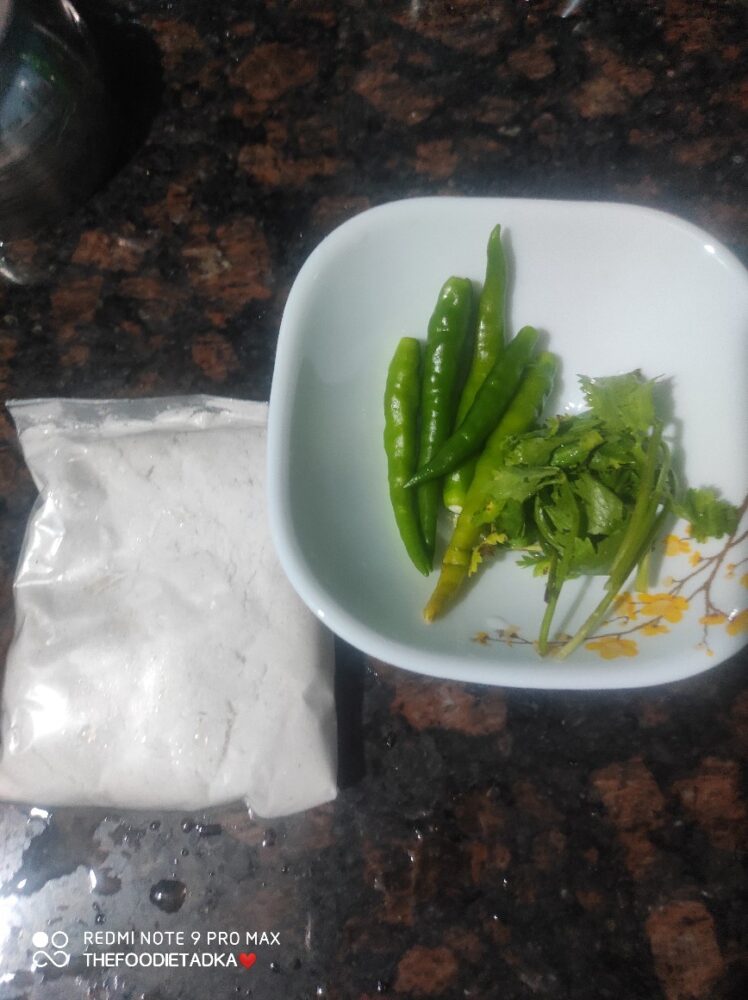 13) Add a tablespoon of rock salt.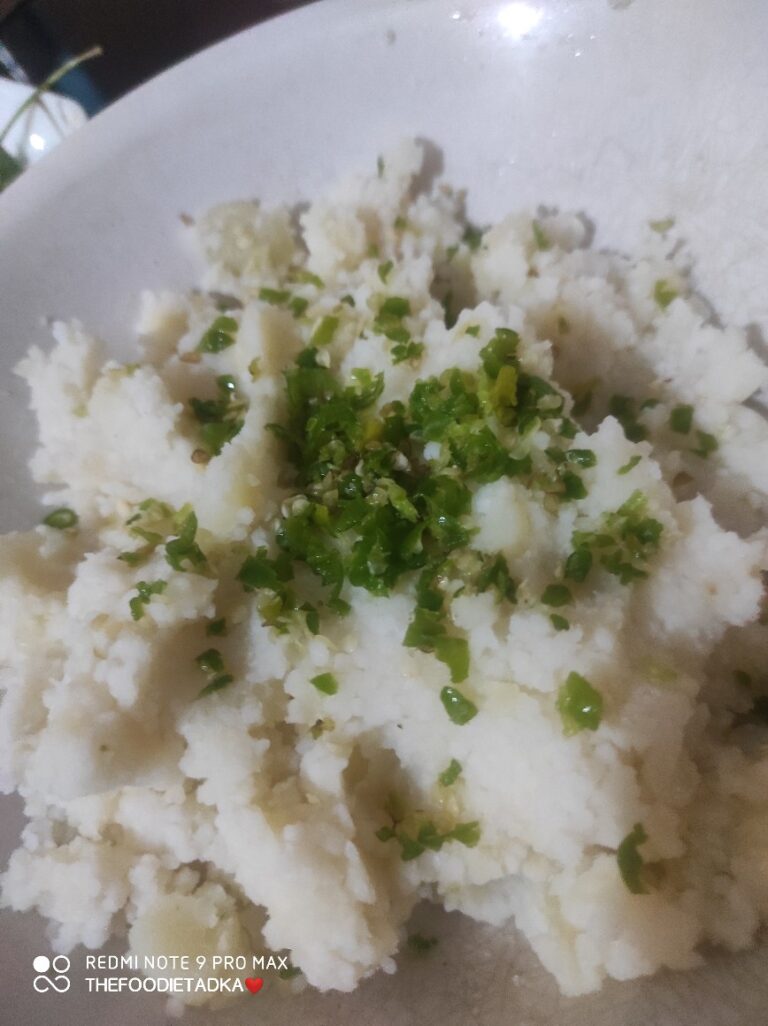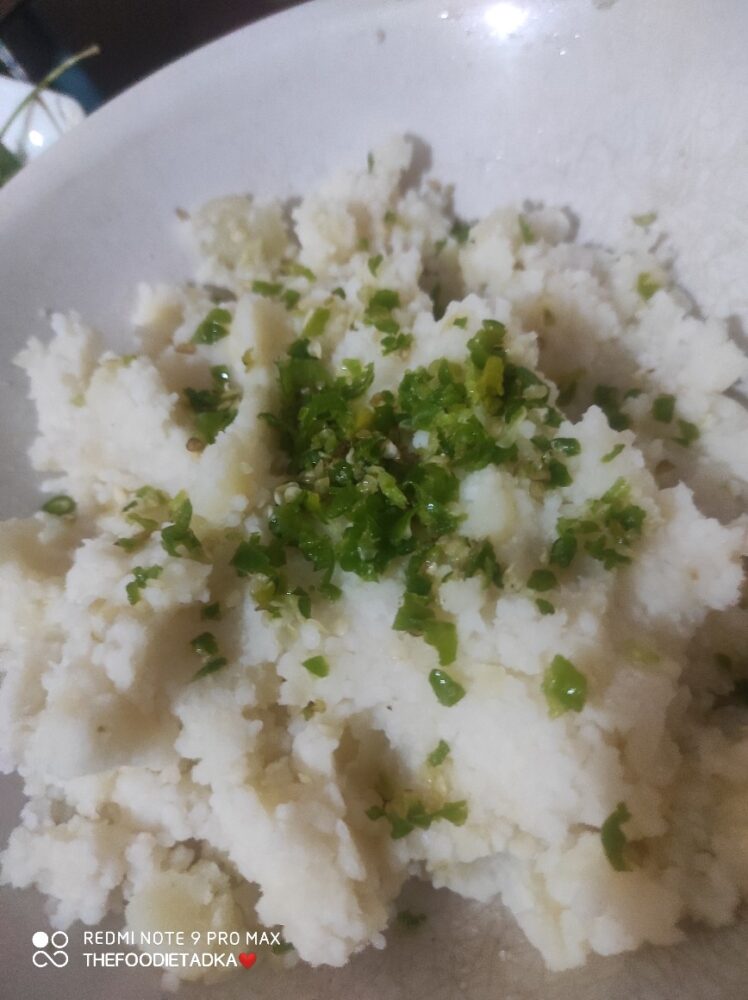 14) Now add 4 crushed green chillies in it.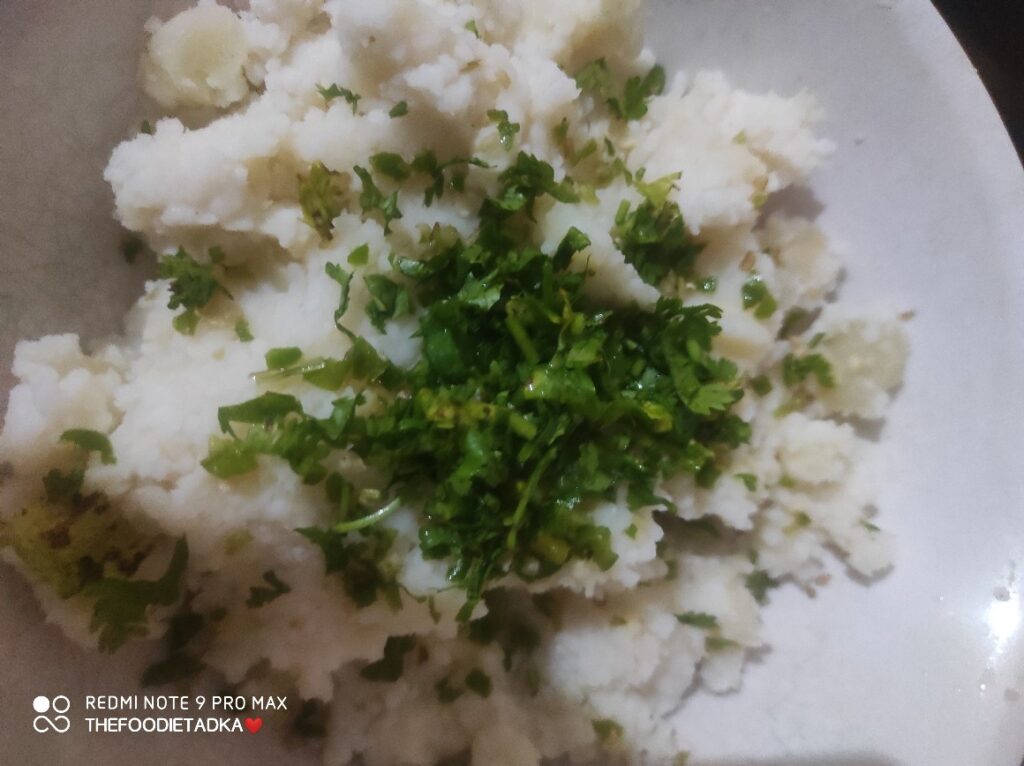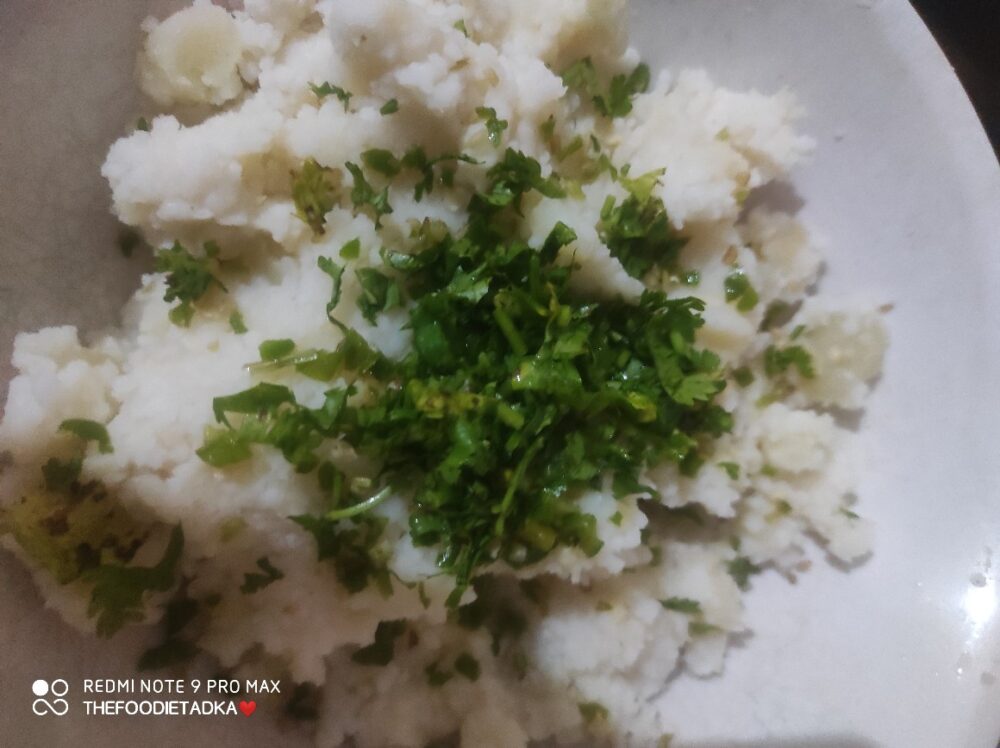 15) Finally add 1 tablespoon of finely chopped coriander leaves in it.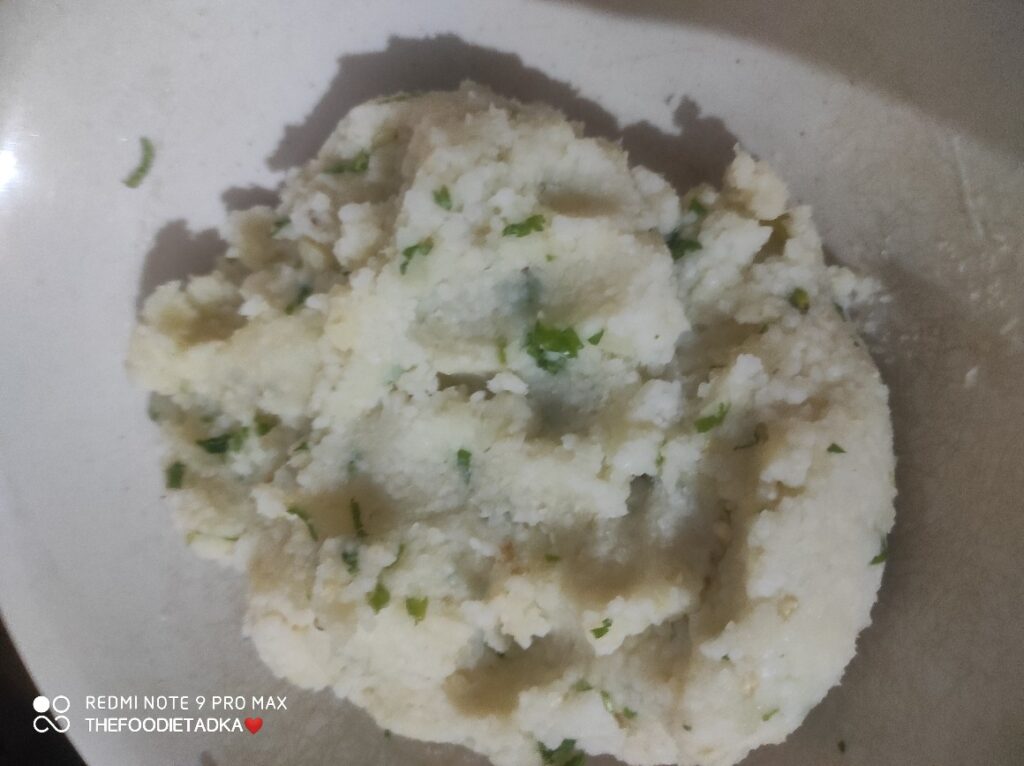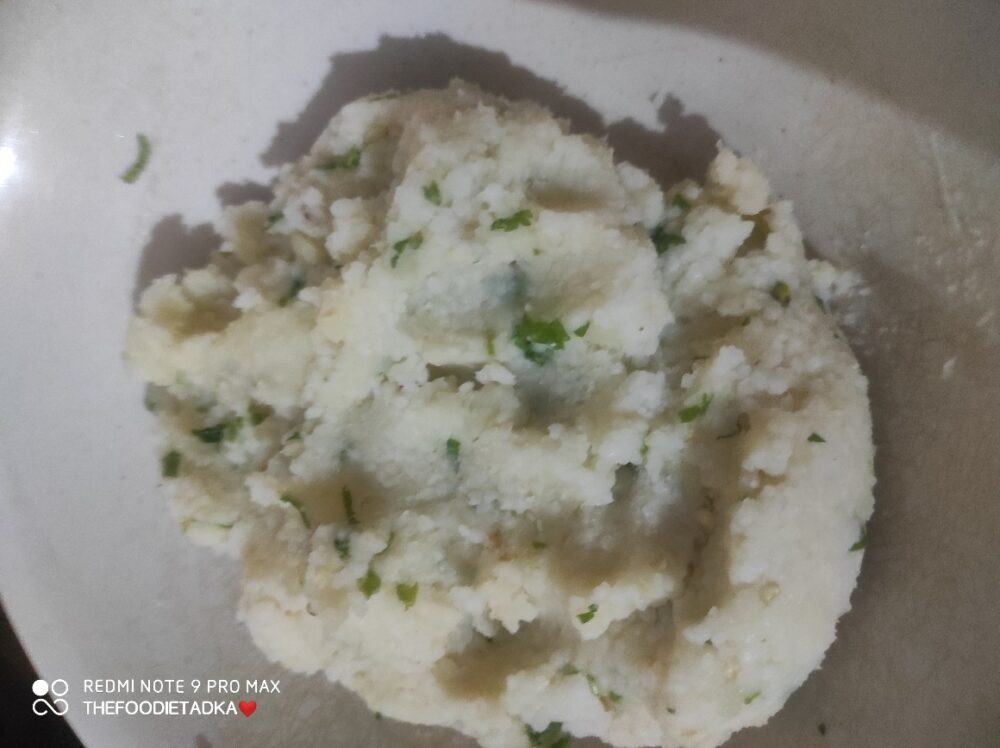 16) Mix them well and your mixture is ready to be shallow fried.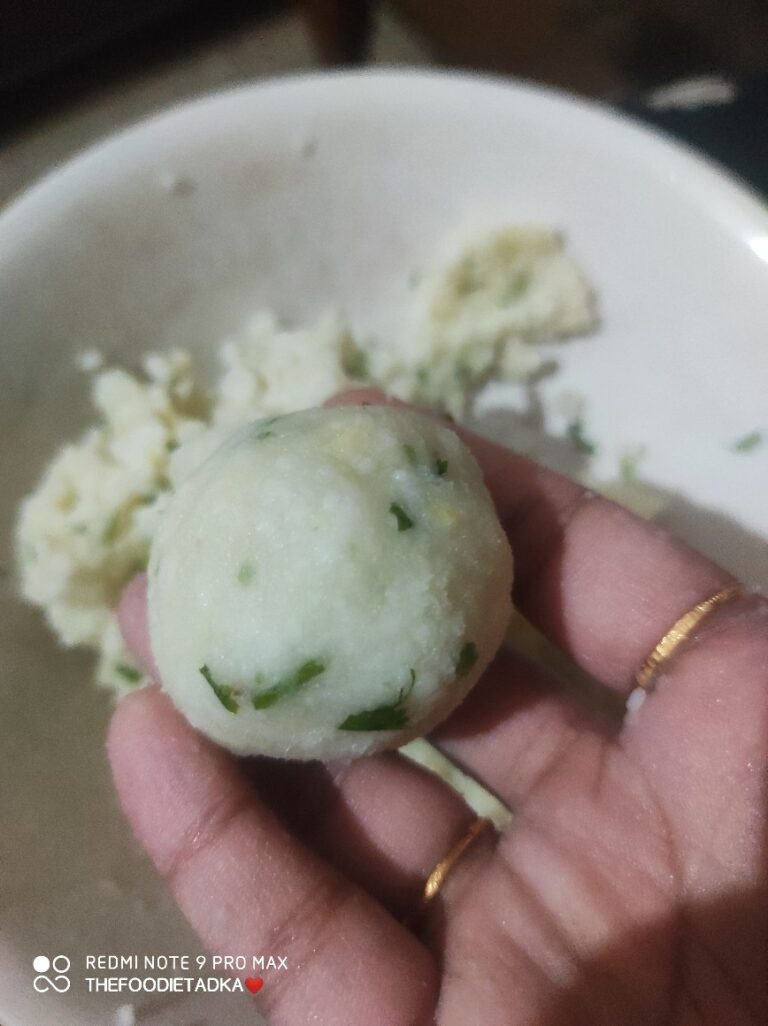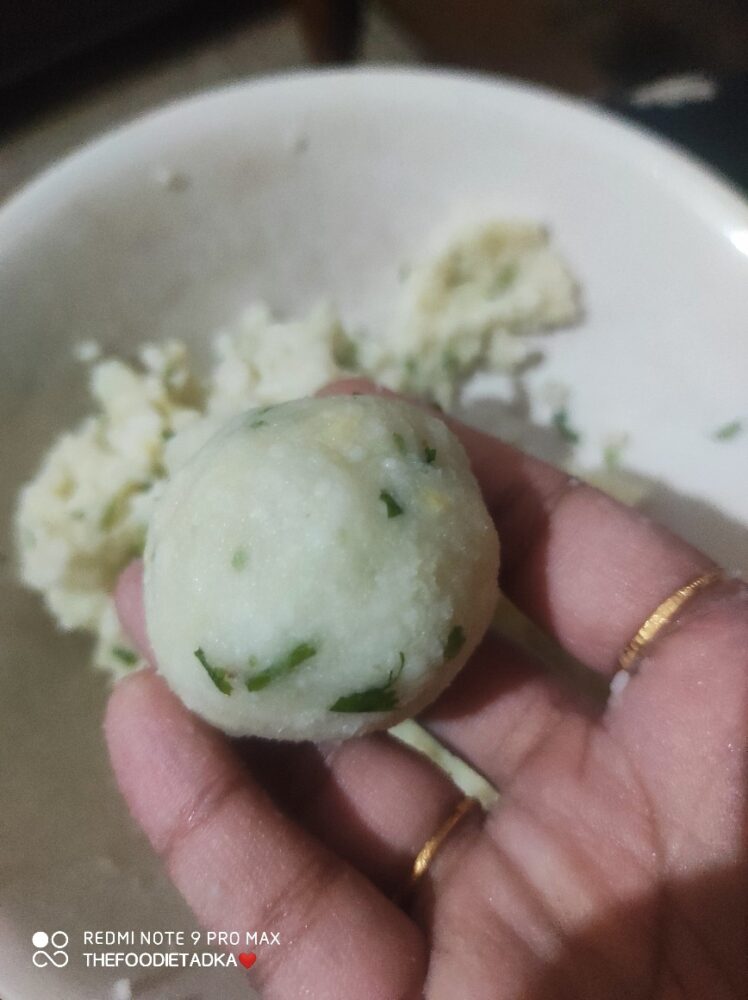 17) Take a ball sized dough or mixture and roll it into a ball.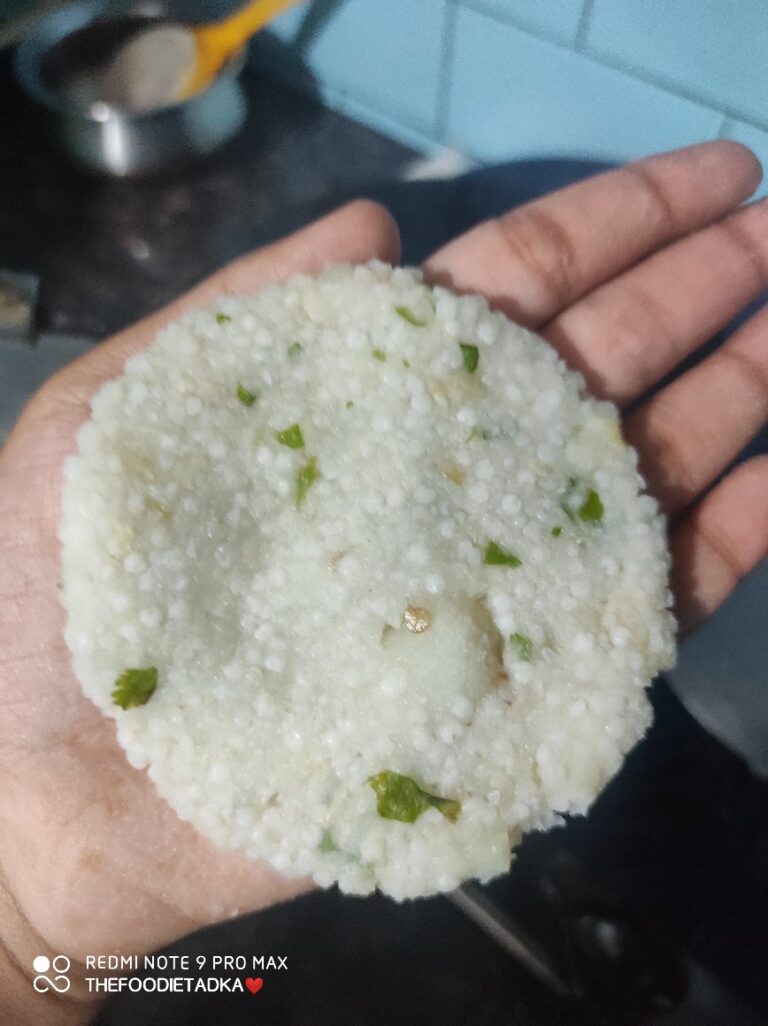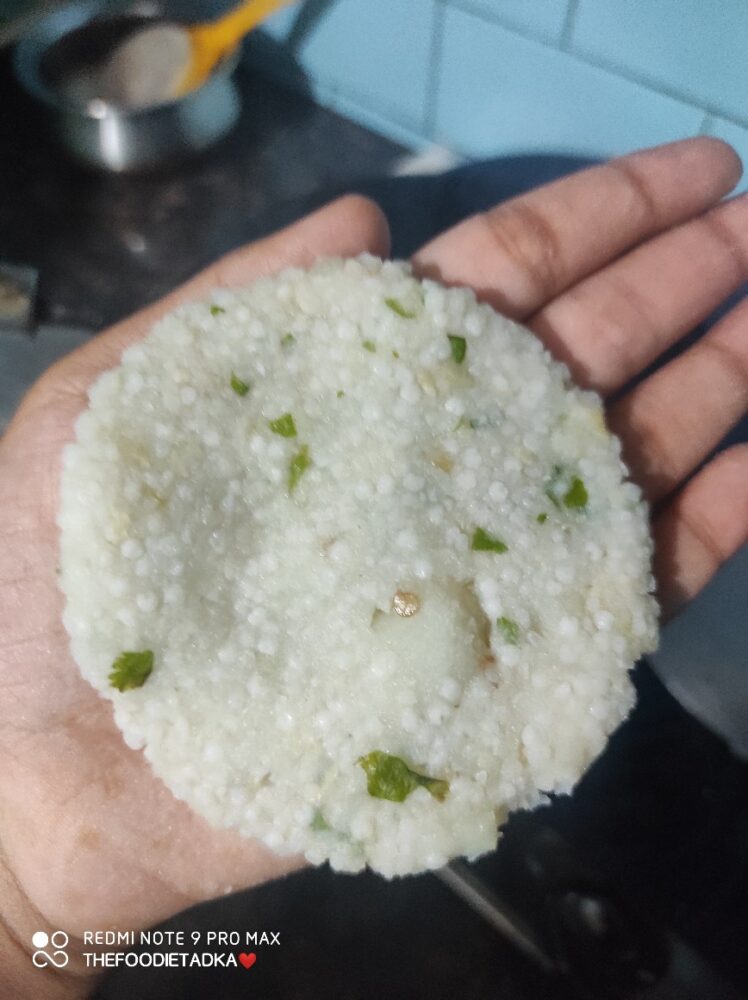 18) Now flatten it with your palms.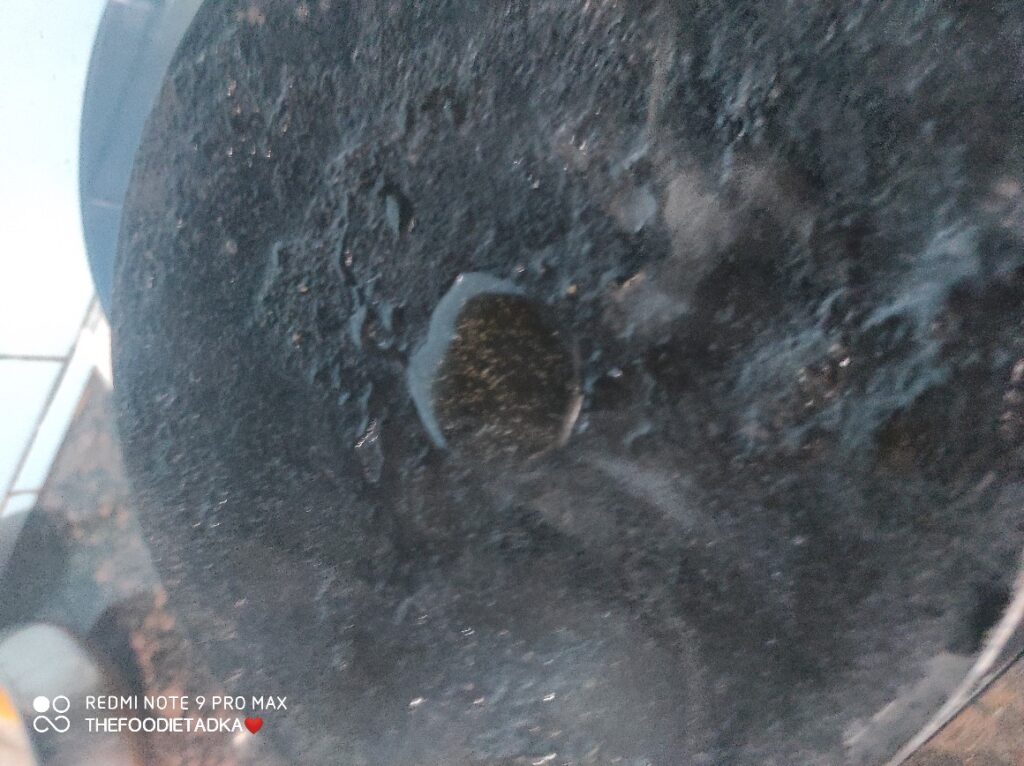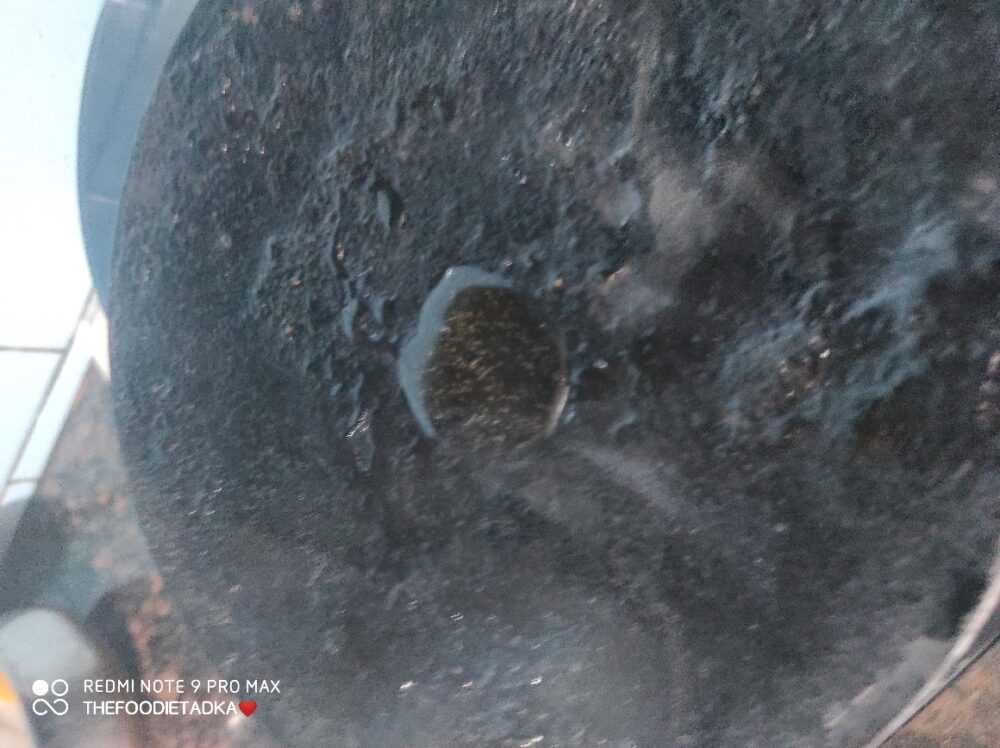 19) Now heat a tava on medium high flame.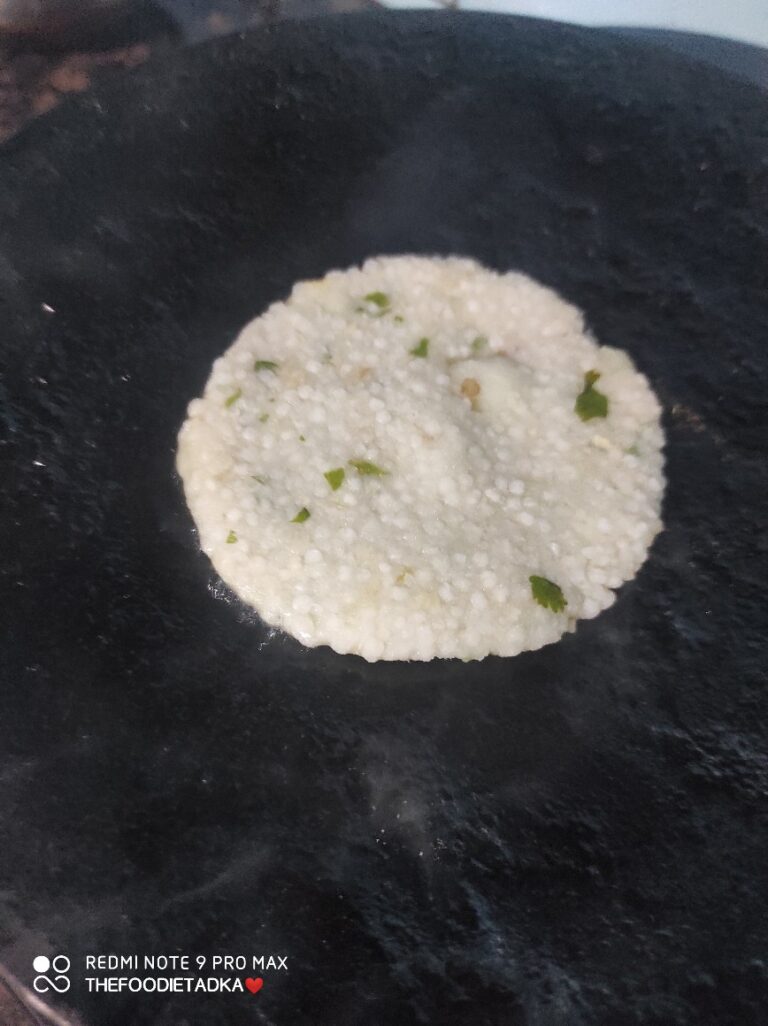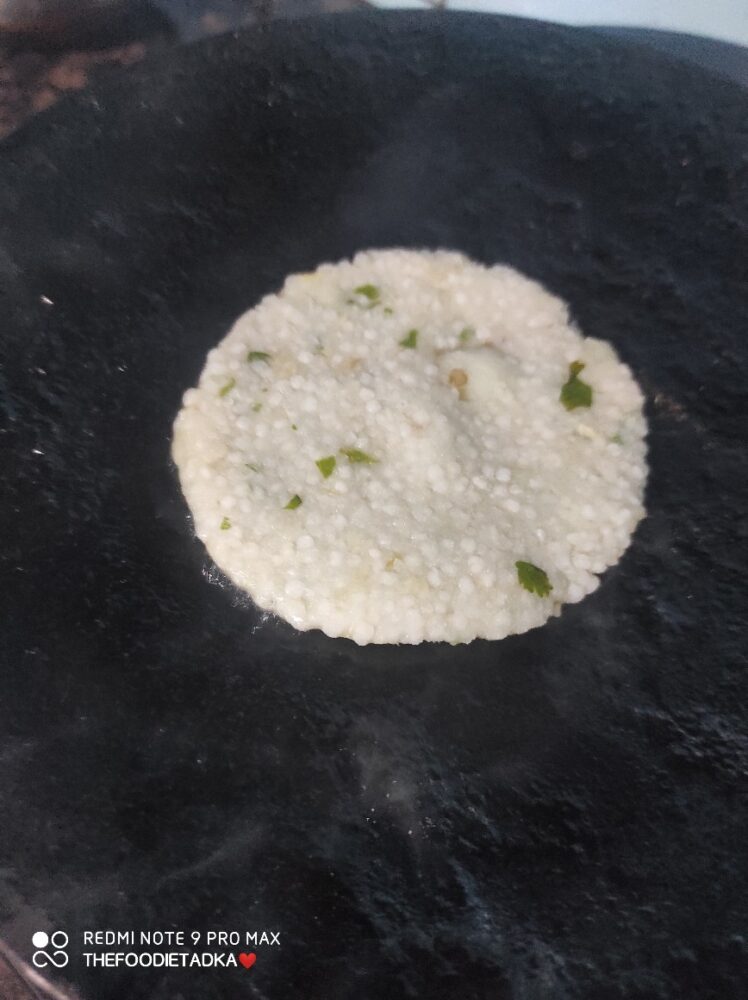 20) Add the tikdas to the tava for shallow frying. Reduce the flame to low.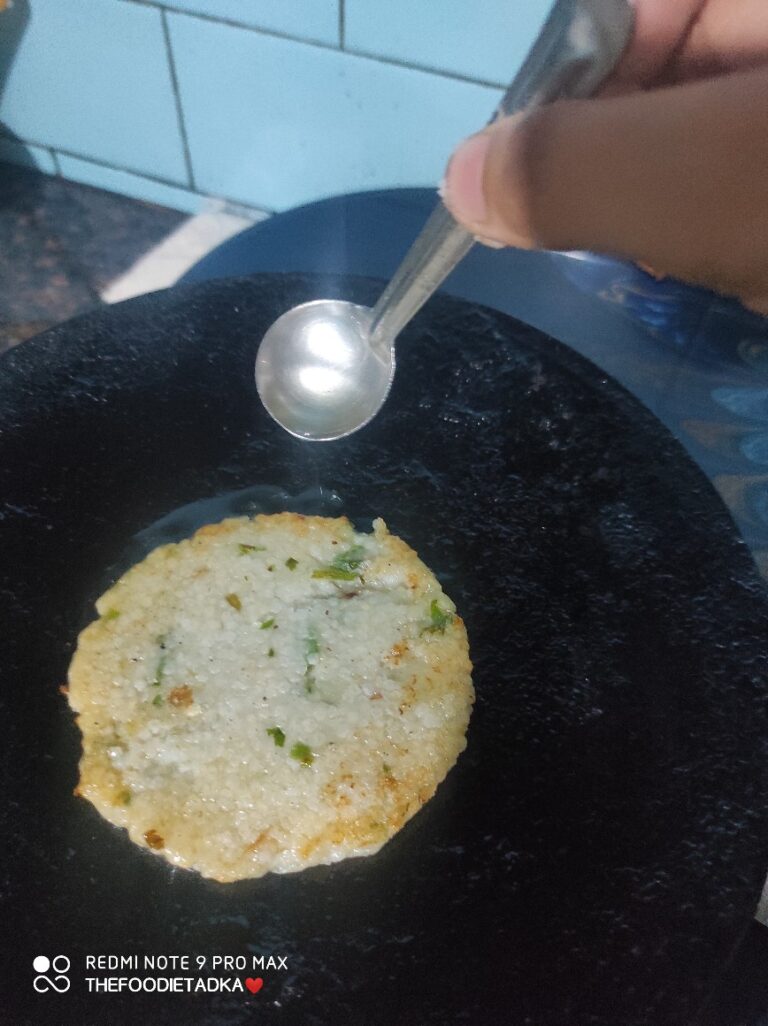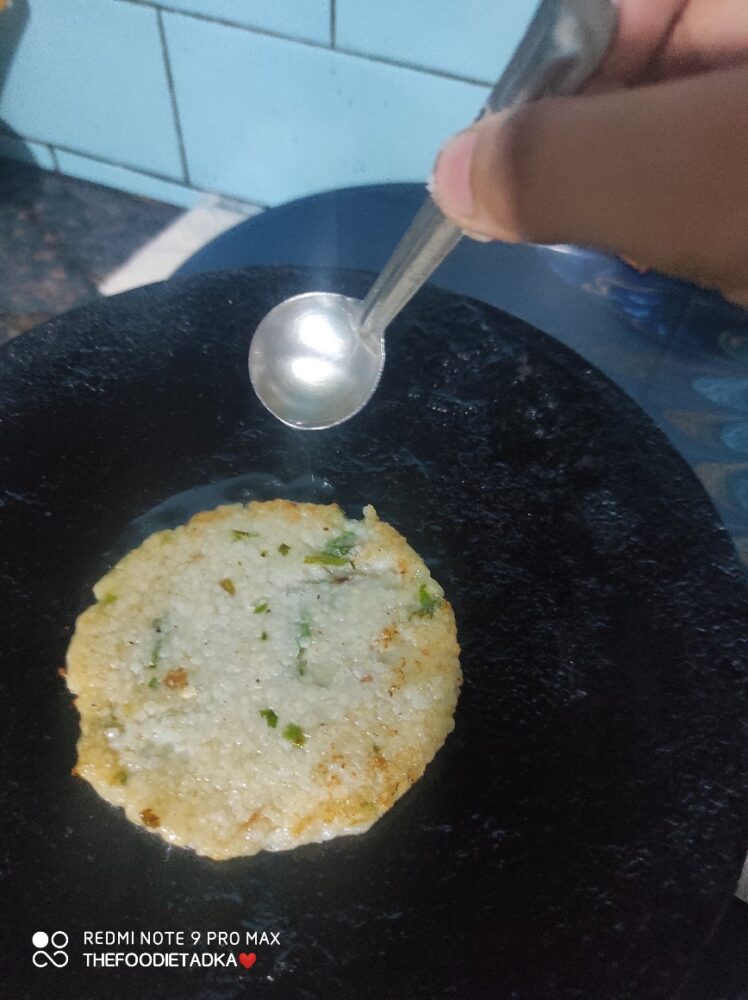 21) Add oil from the sides and cook until it turns golden brown and crisp.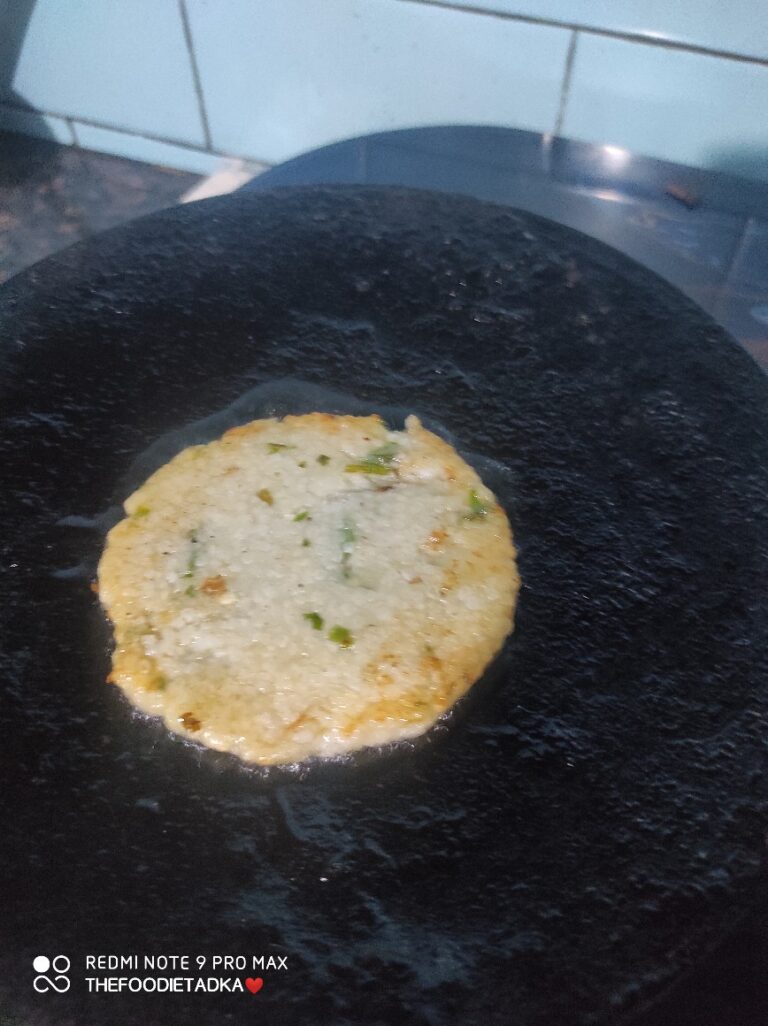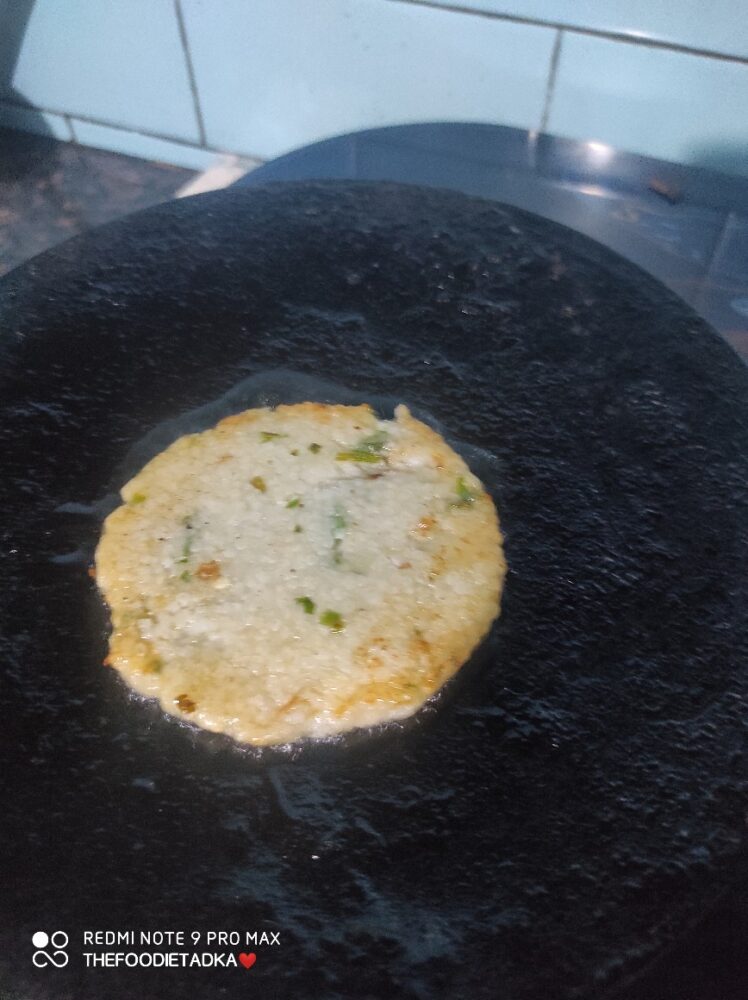 22) Now flip the tikda with a spatula and add oil in it. Cook until it turn golden brown and crispy on the other side too.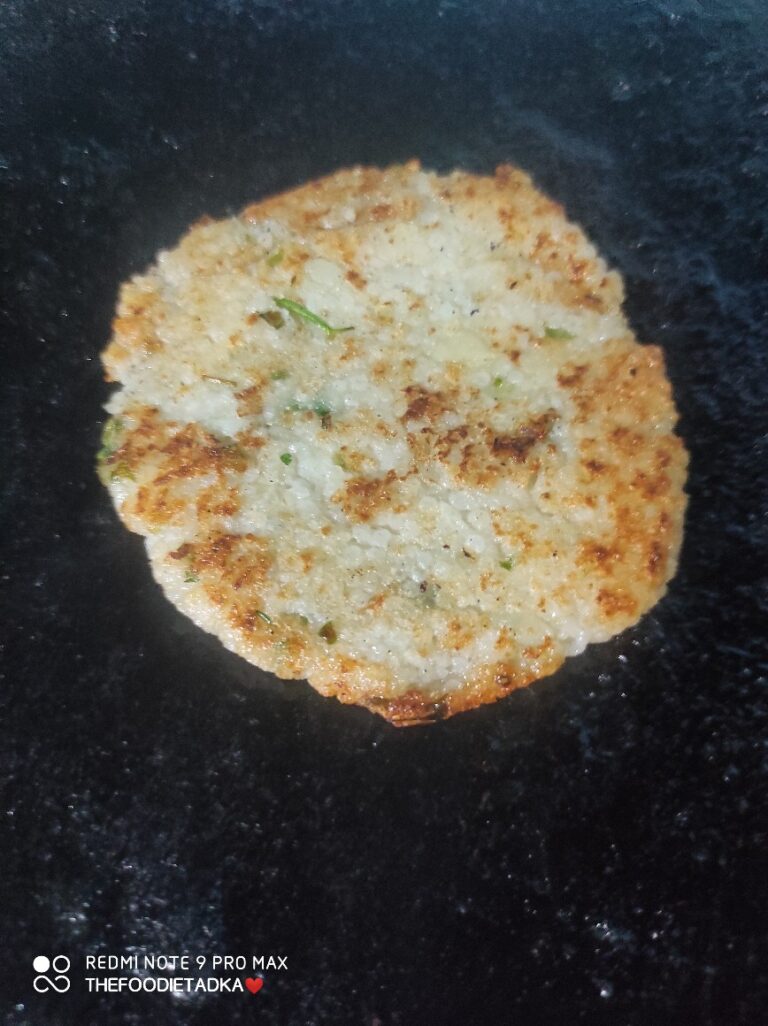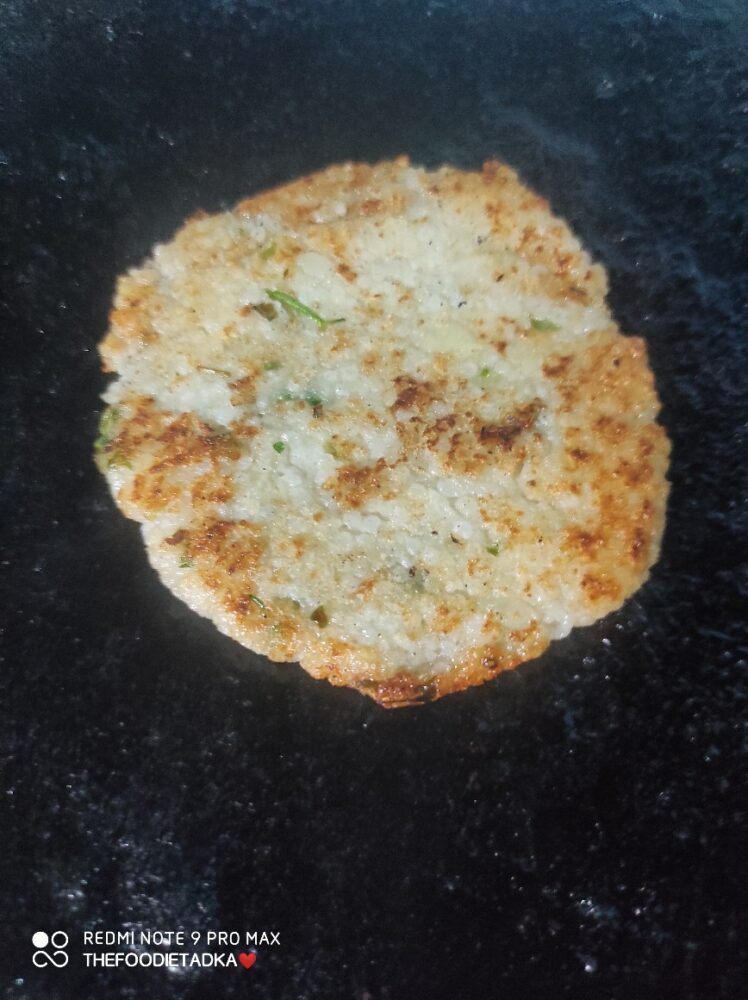 23) Finally transfer it to a plate and repeat the same with the remaining.
Allu ki sabji (Potato curry):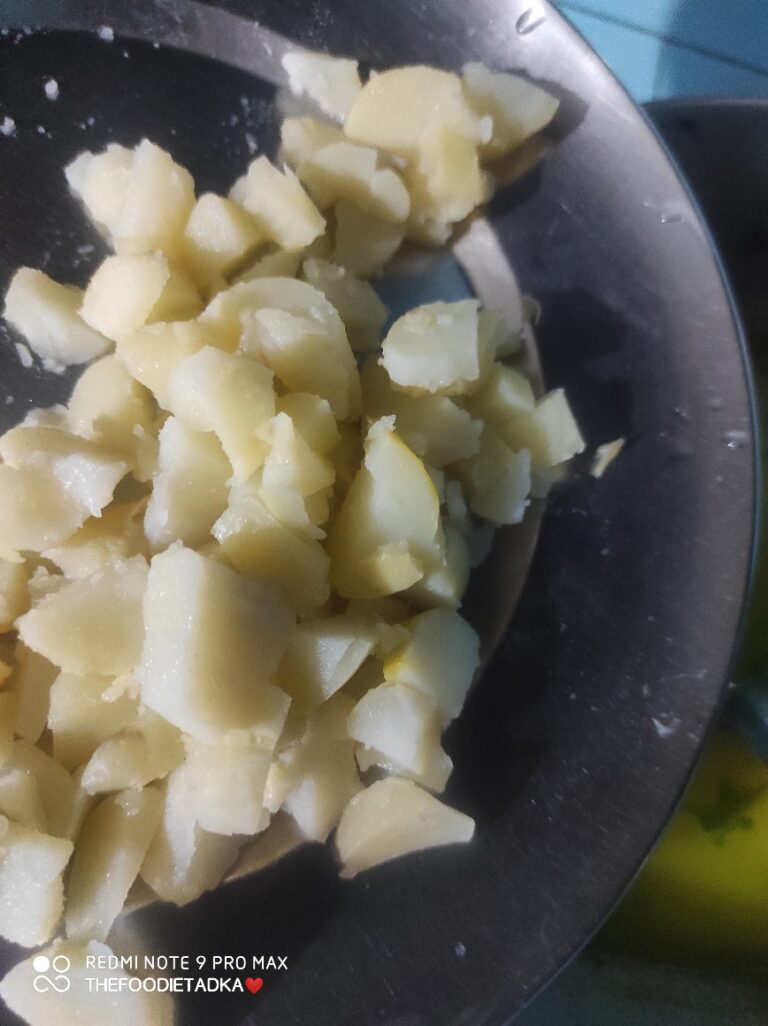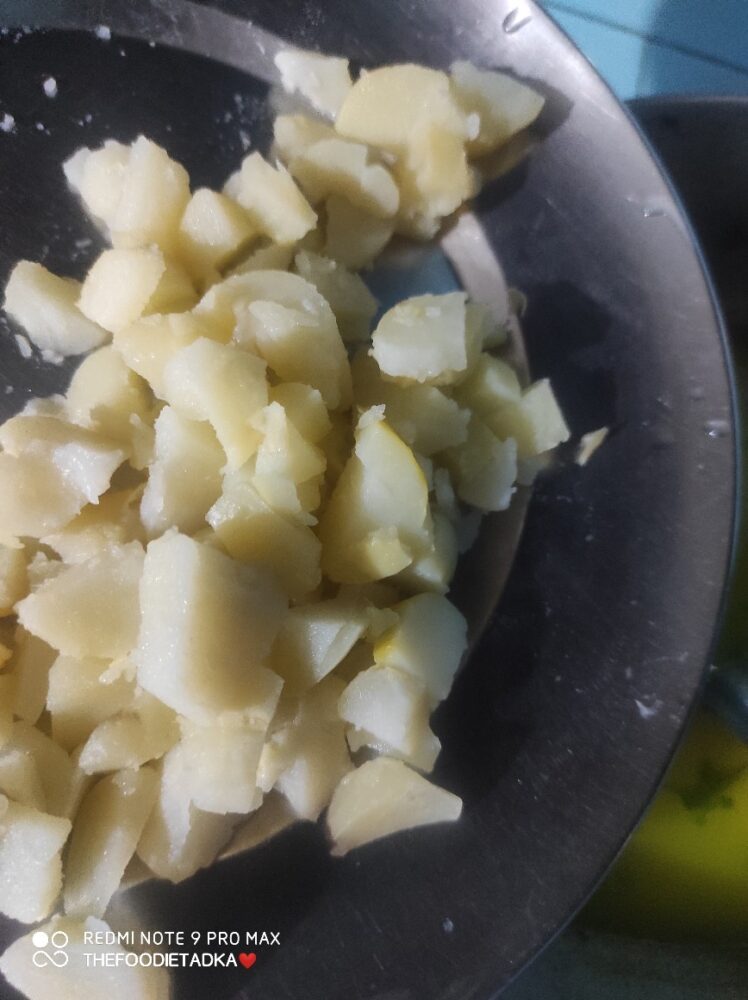 1) Firstly chop 4 boiled potatoes and mash the remaining two potatoes.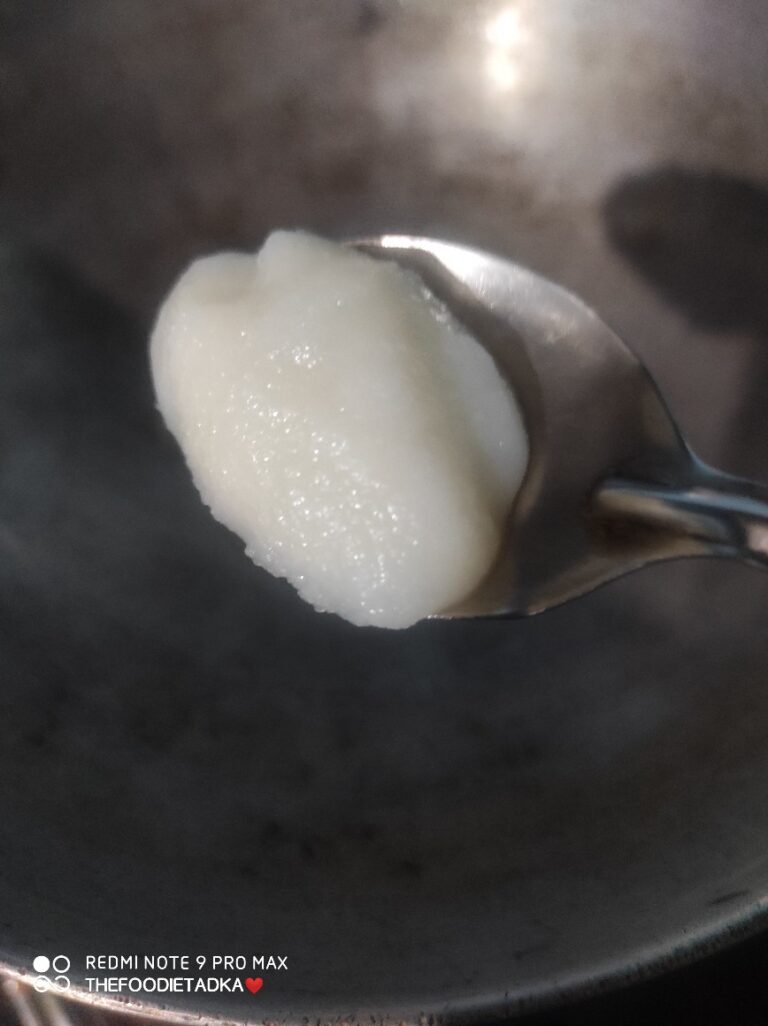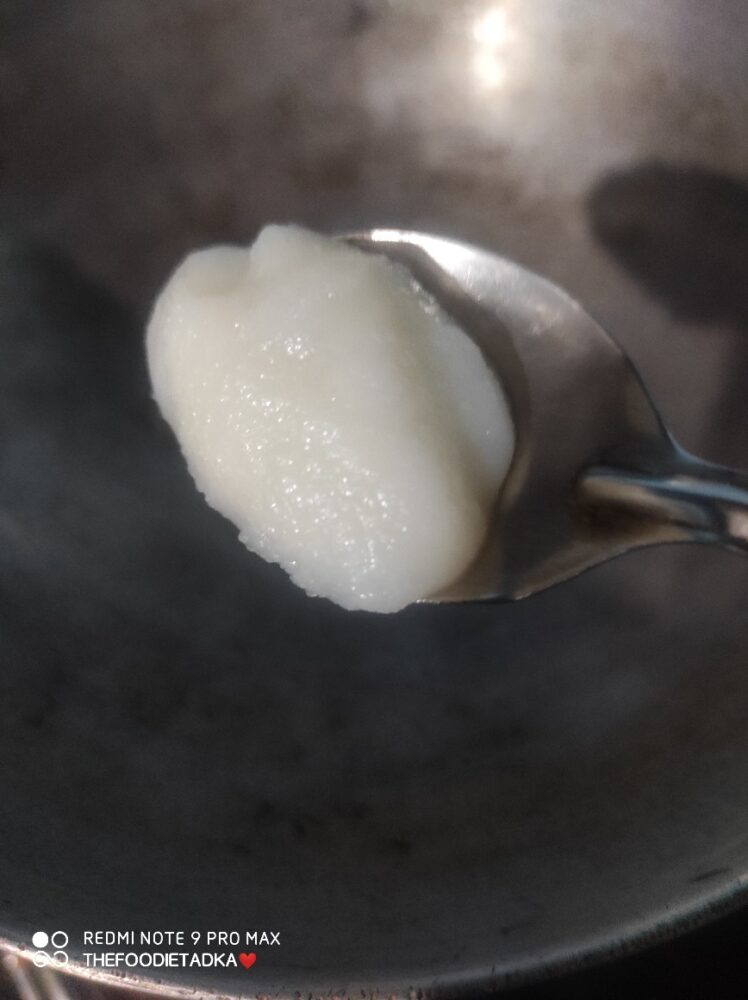 2) Heat a pan with 4 tablespoon pure desi ghee.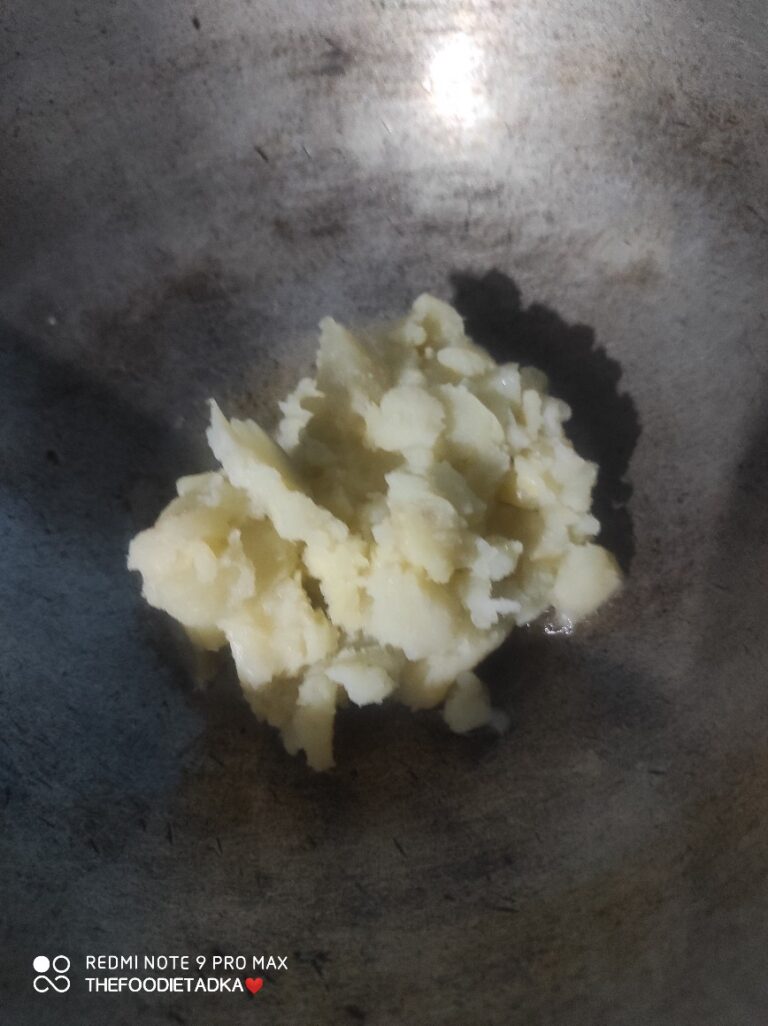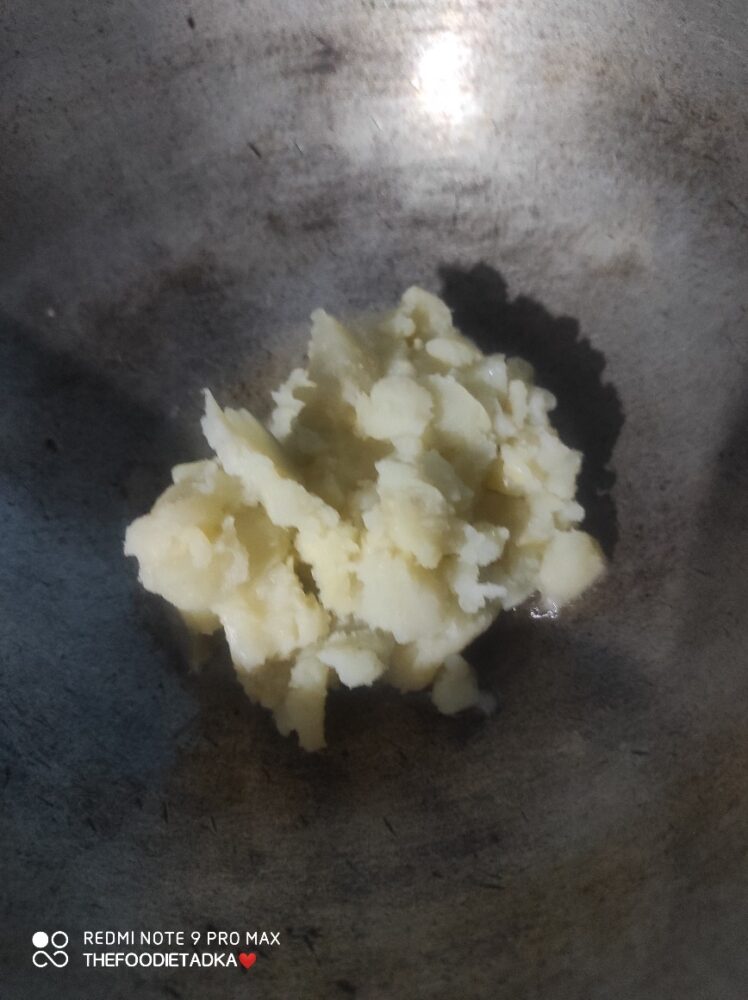 3) Reduce the flame to low and add the mashed potatoes to it. Give it a good stir.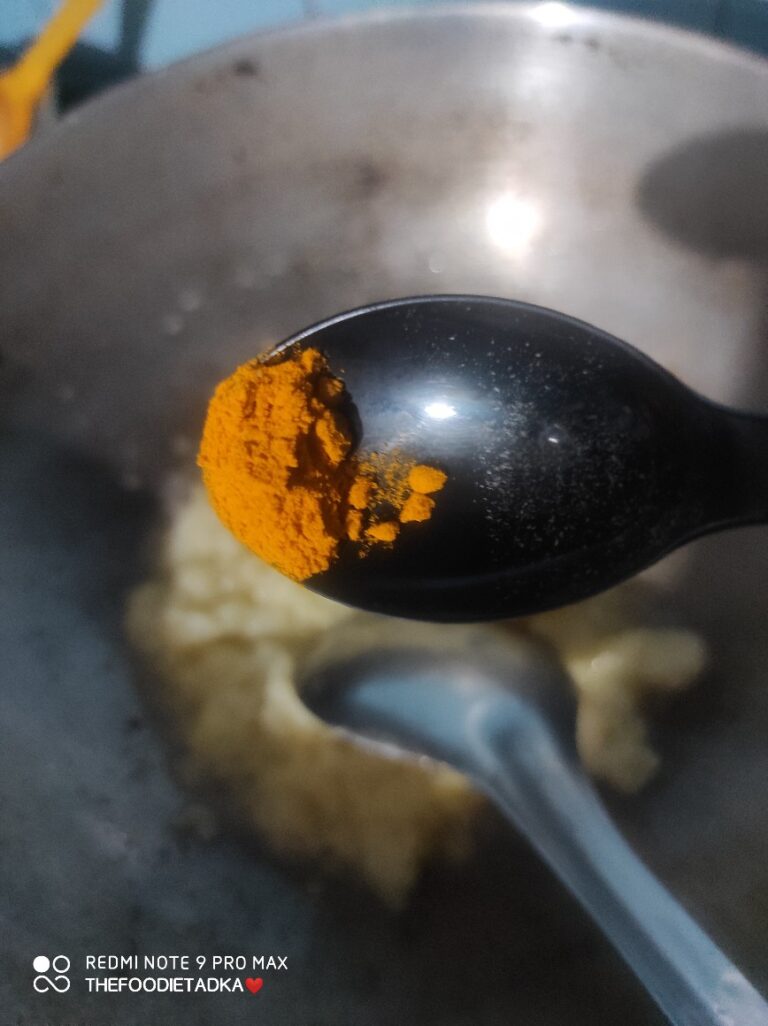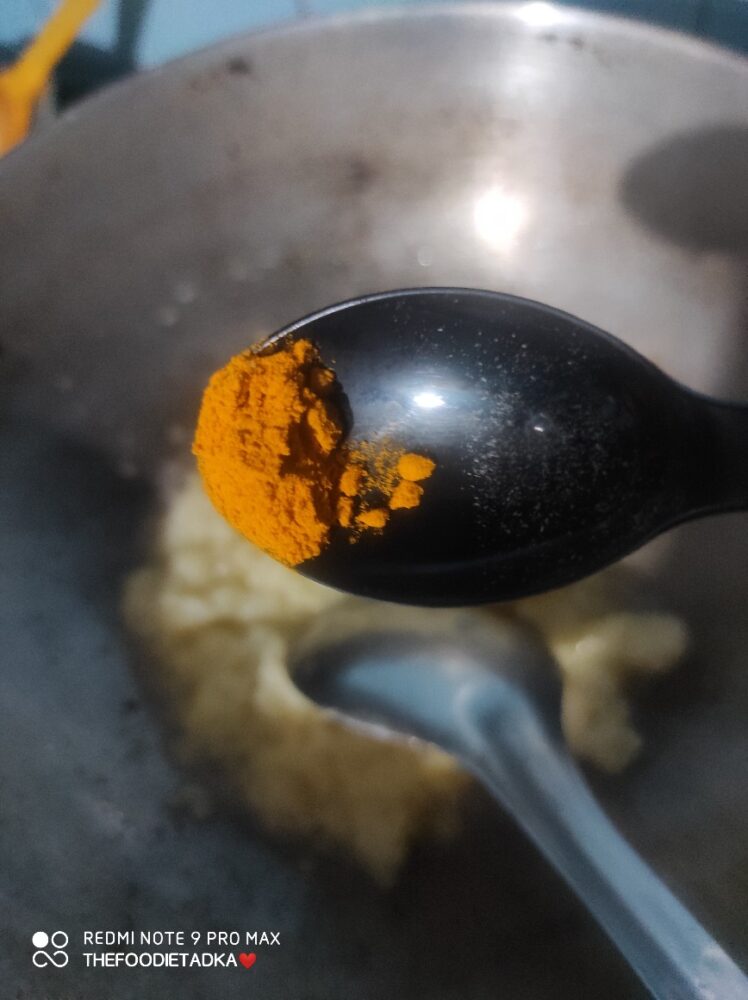 4) Add 1/2 tablespoon of turmeric powder.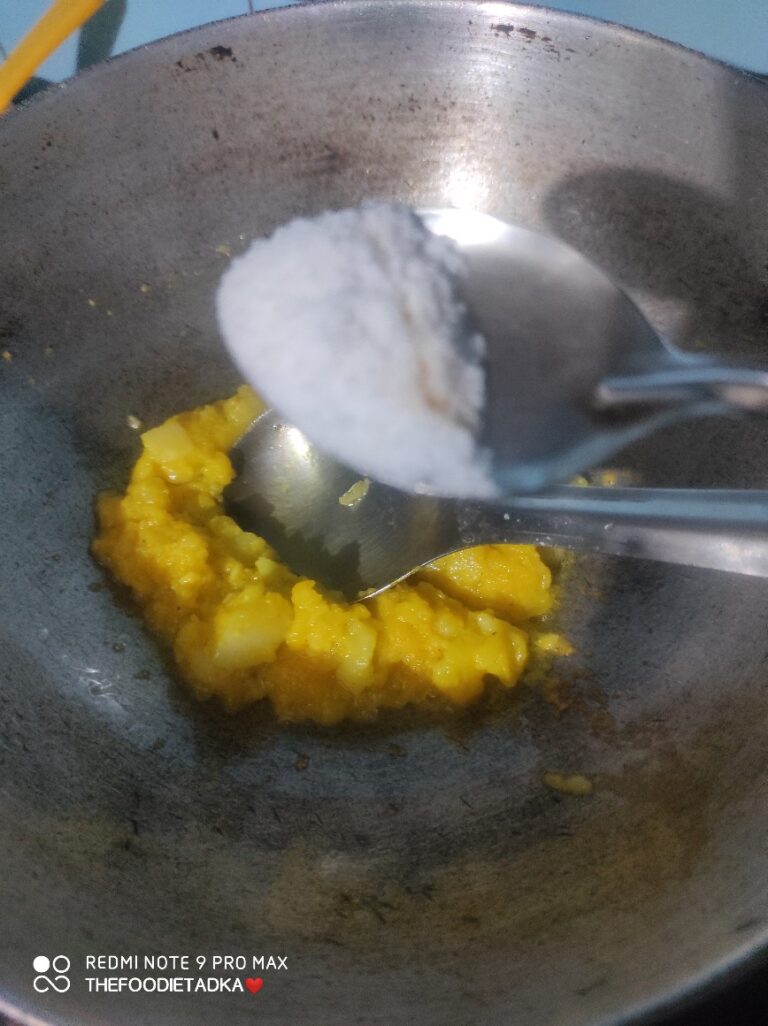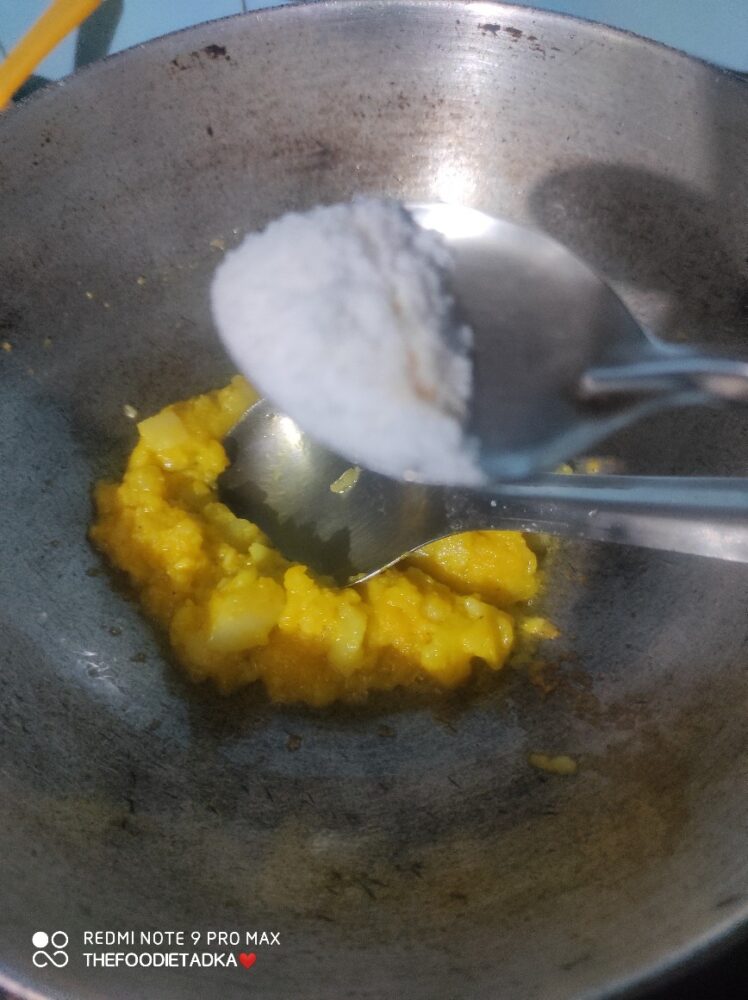 5) Add salt as per taste. Give them a good stir for 3 to 4 minutes until mashed and mixed properly.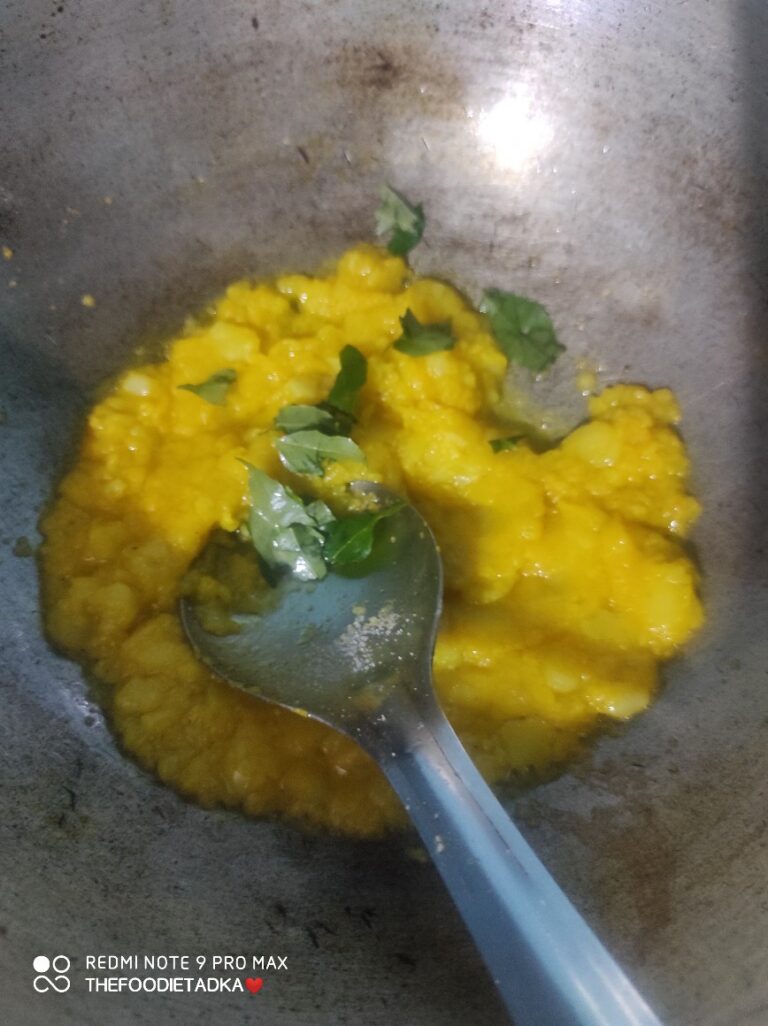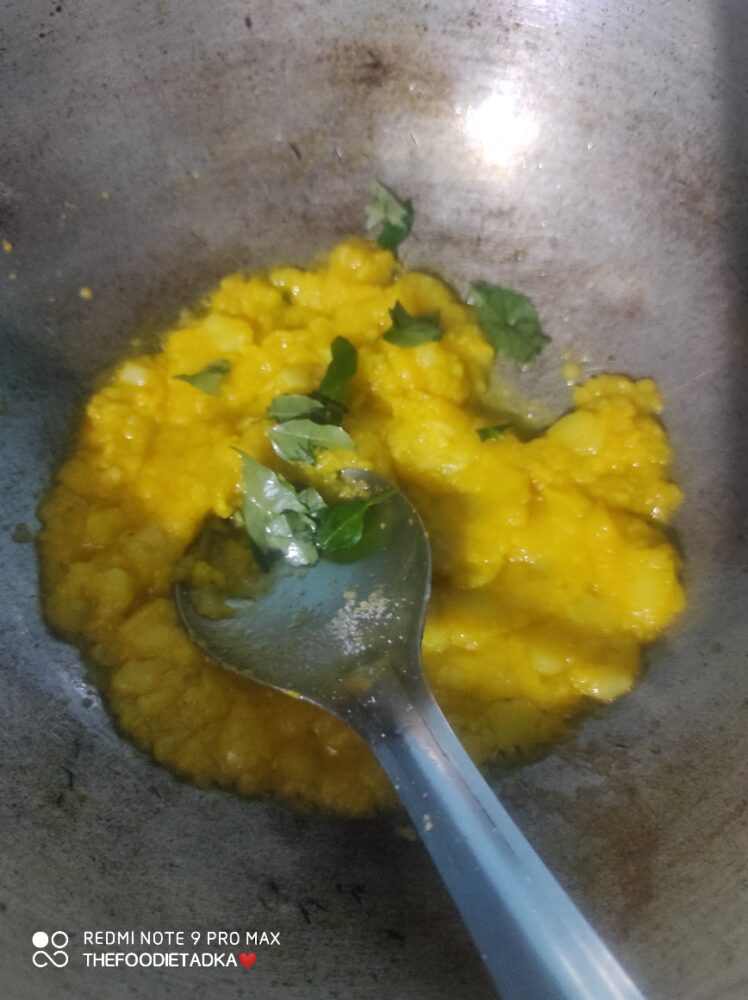 6) Add one 8 to 10 curry leaves to it.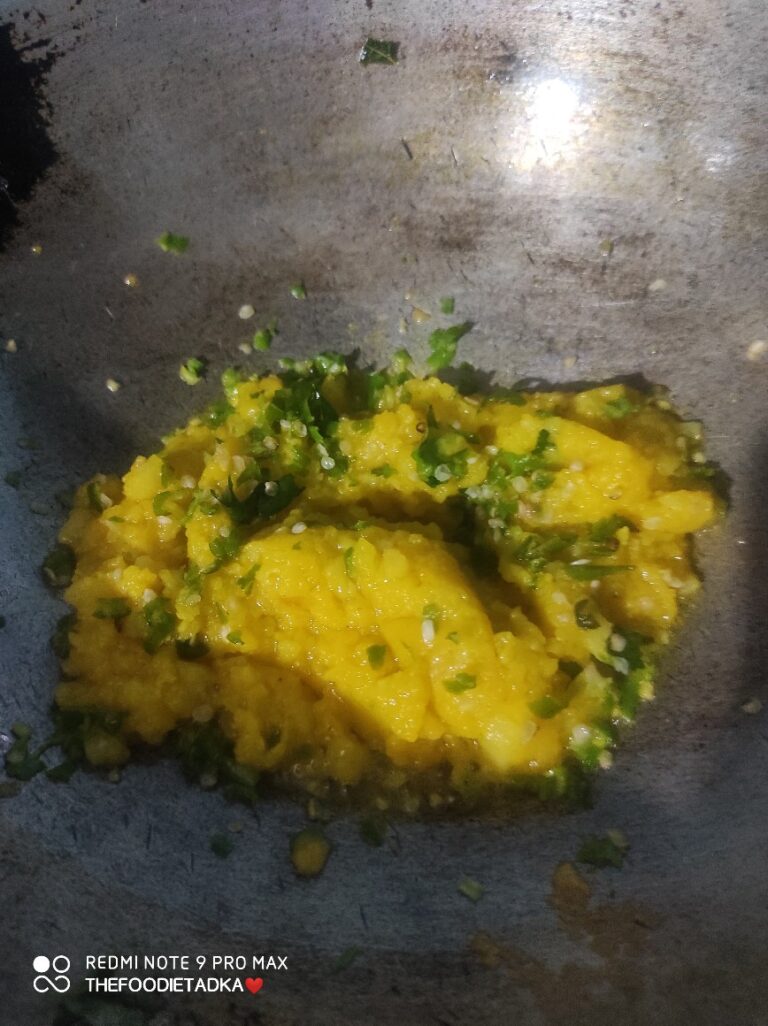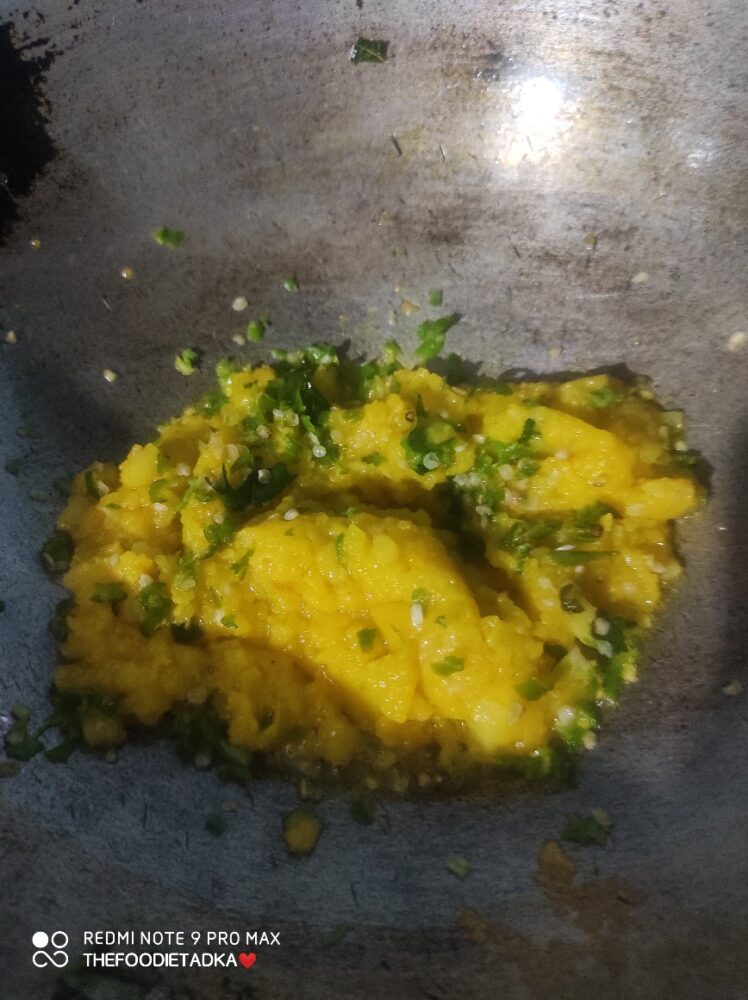 7) Now add 1 tablespoon of crushed green chillies and stir well.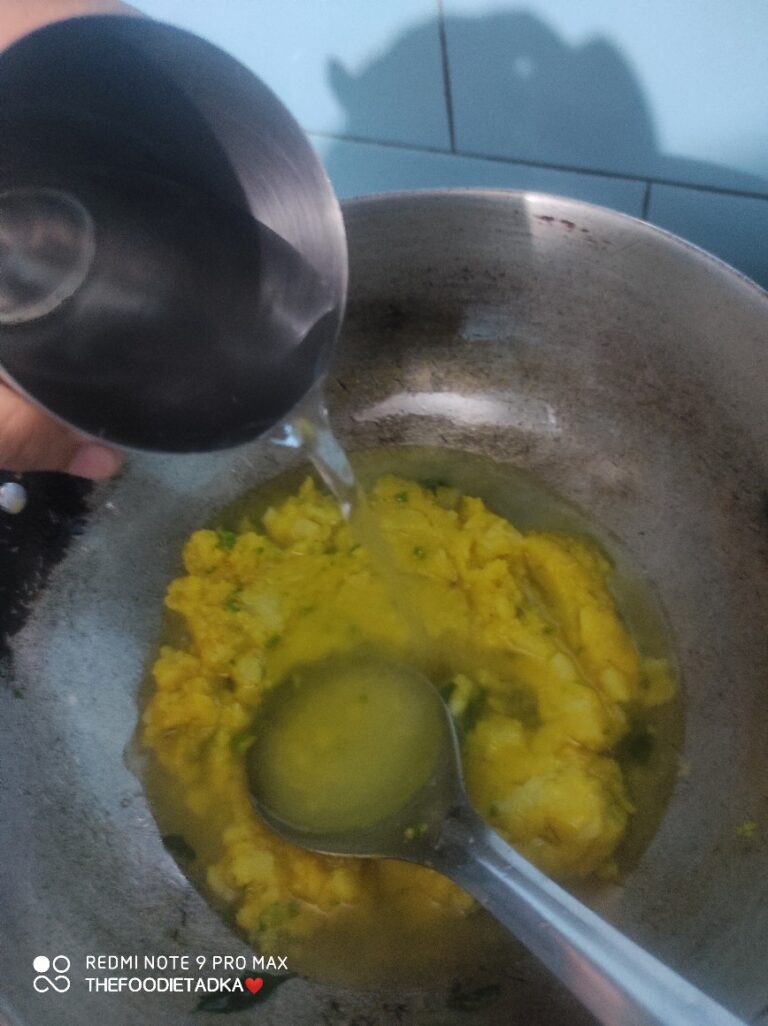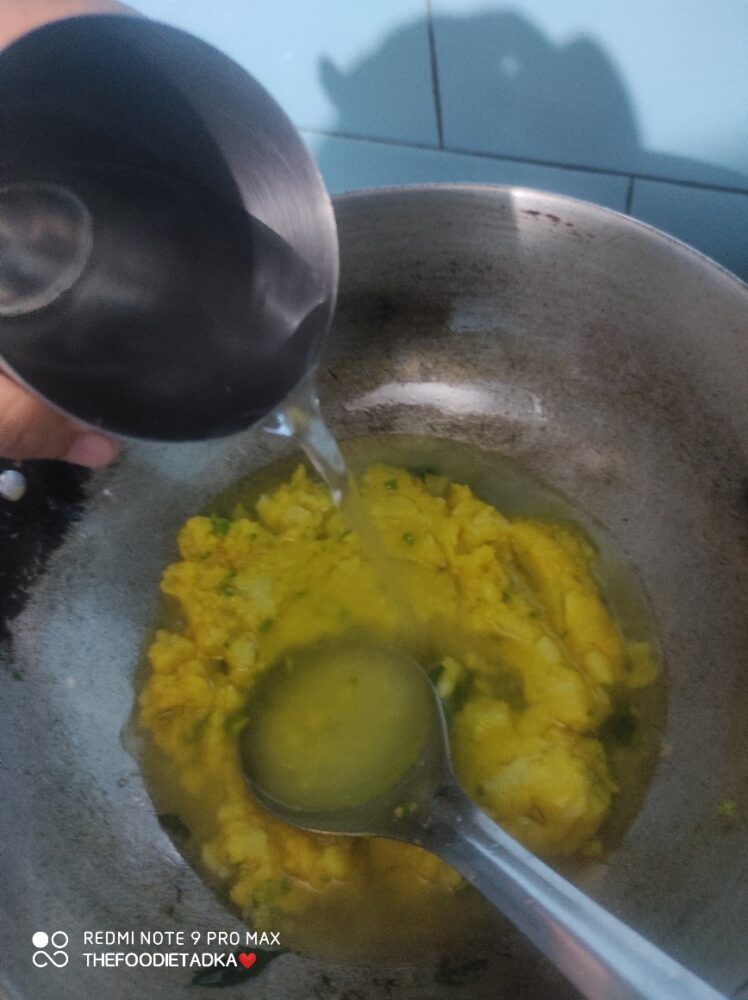 8) Turn the flame to medium high and add 3 to 4 cups of water to it and boil it well.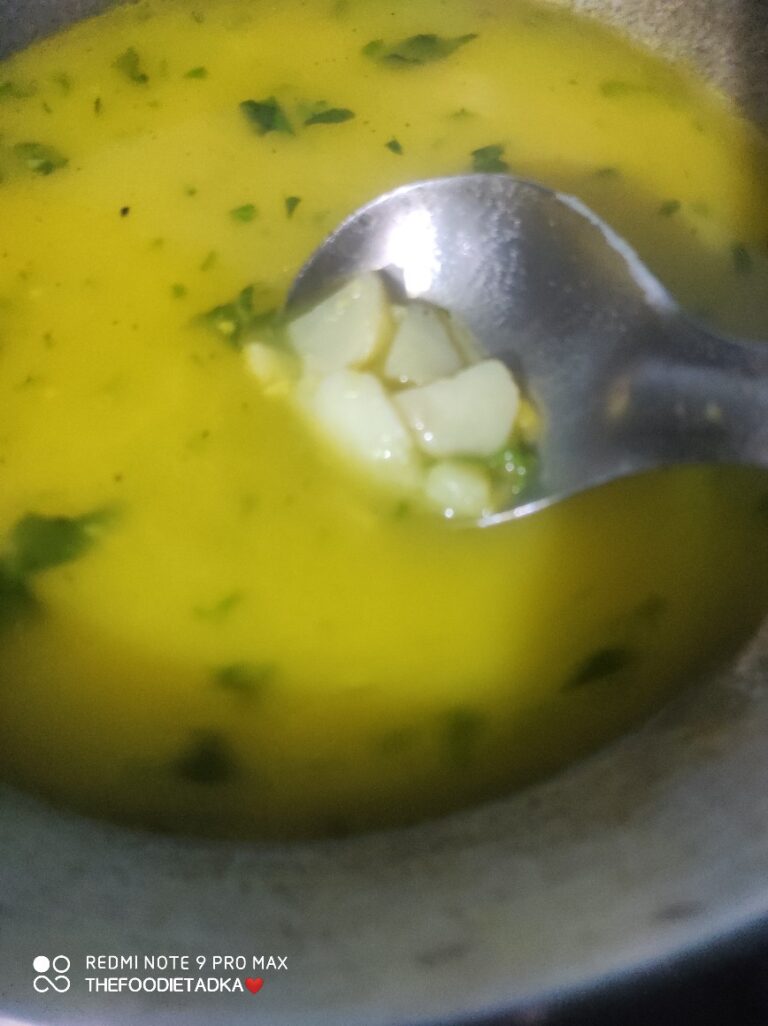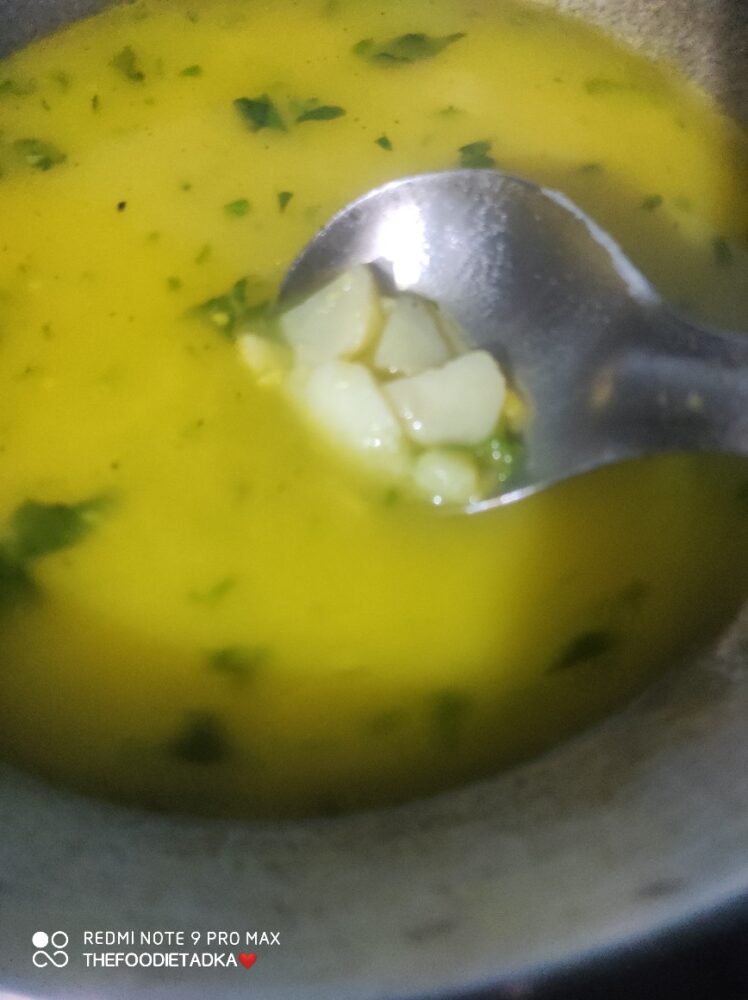 9) When the curry thickens add the chopped potatoes.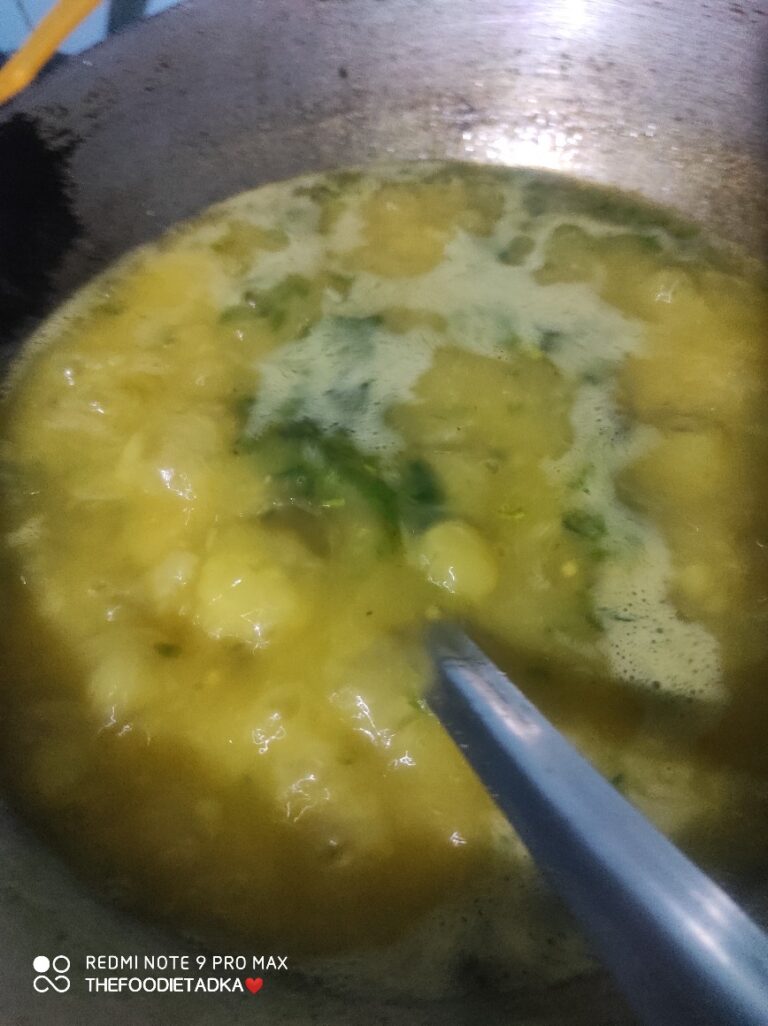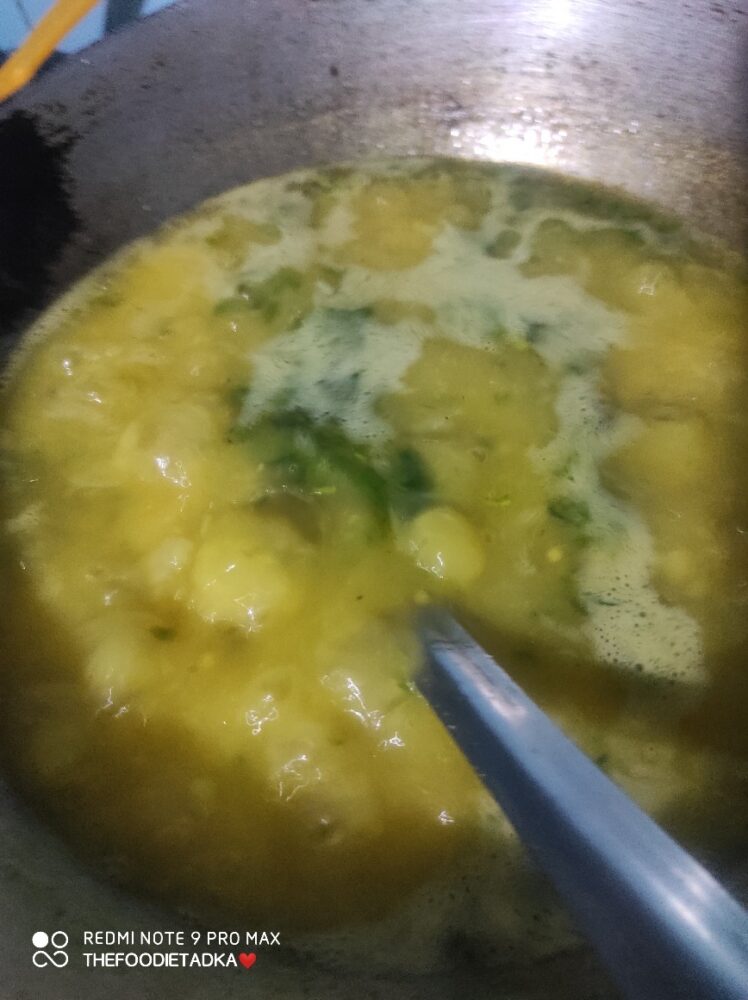 10)let it boil for a minute.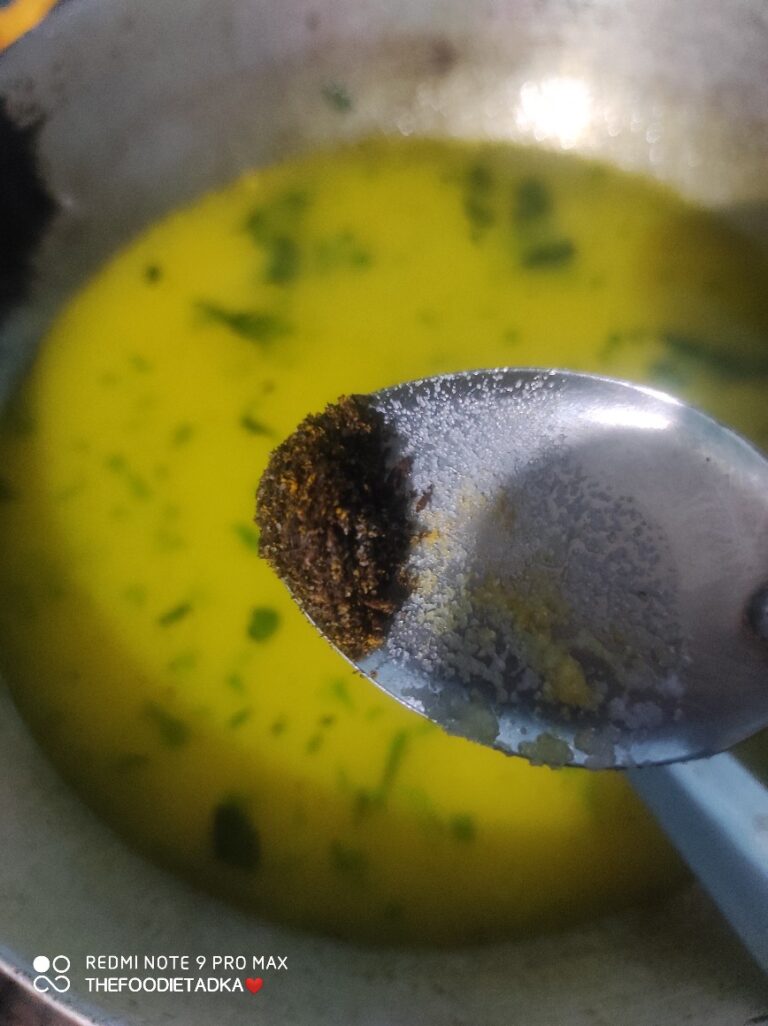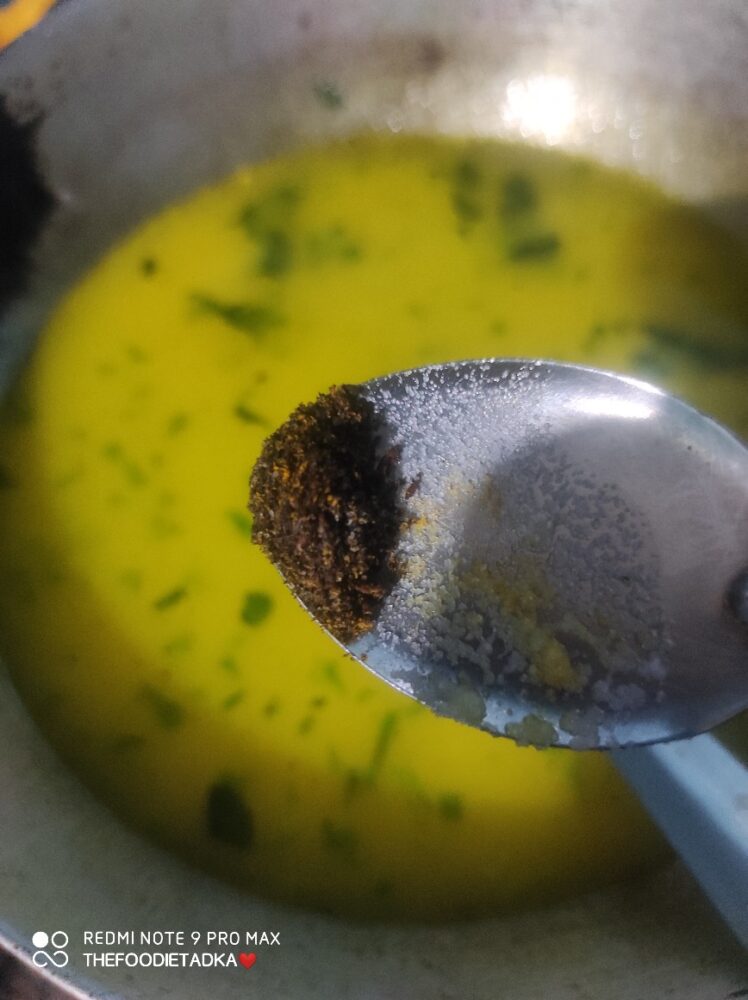 11)Add half tablespoon of cumin powder to it.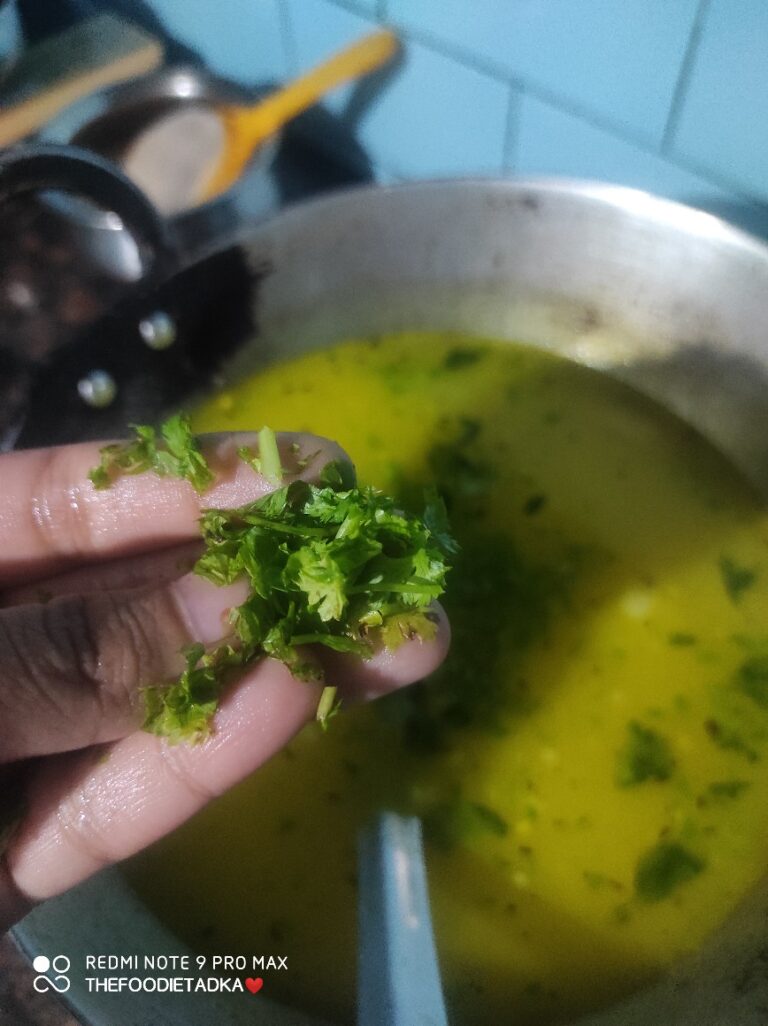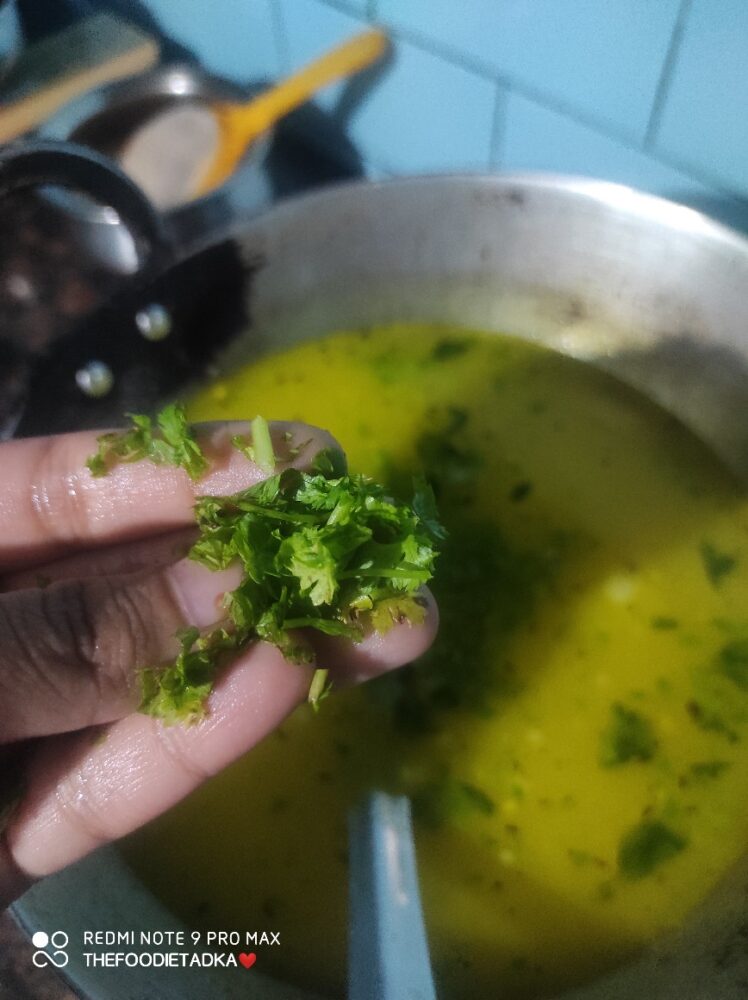 12) Finally add one tablespoon of finely chopped fresh coriander and turn the flame off.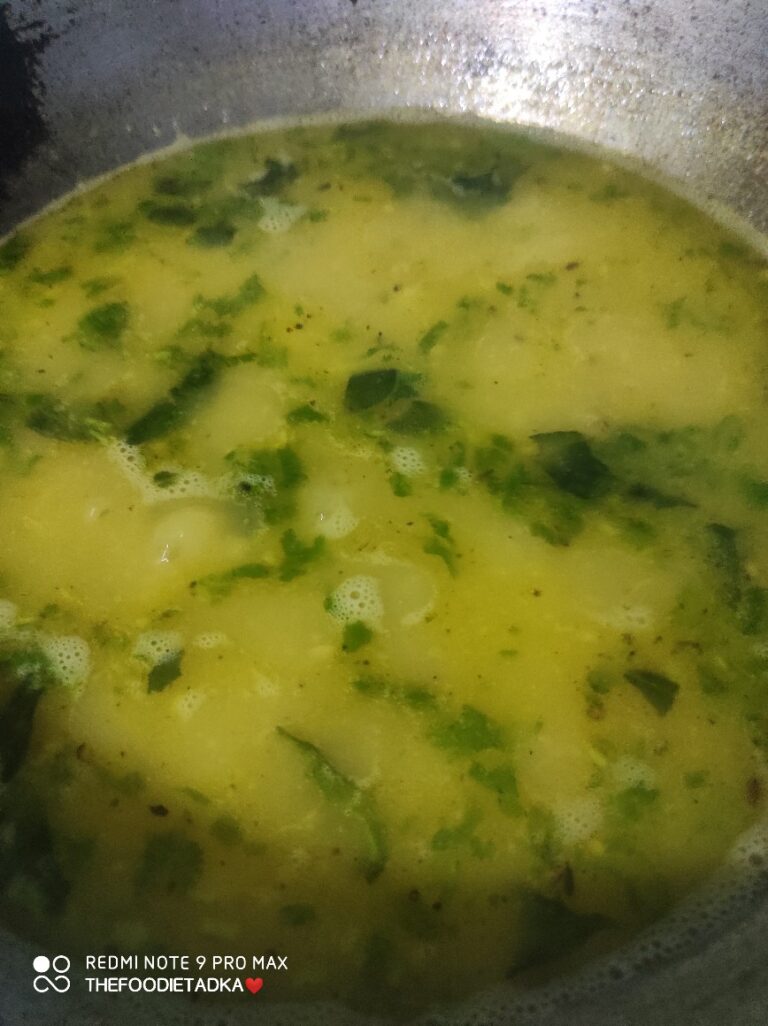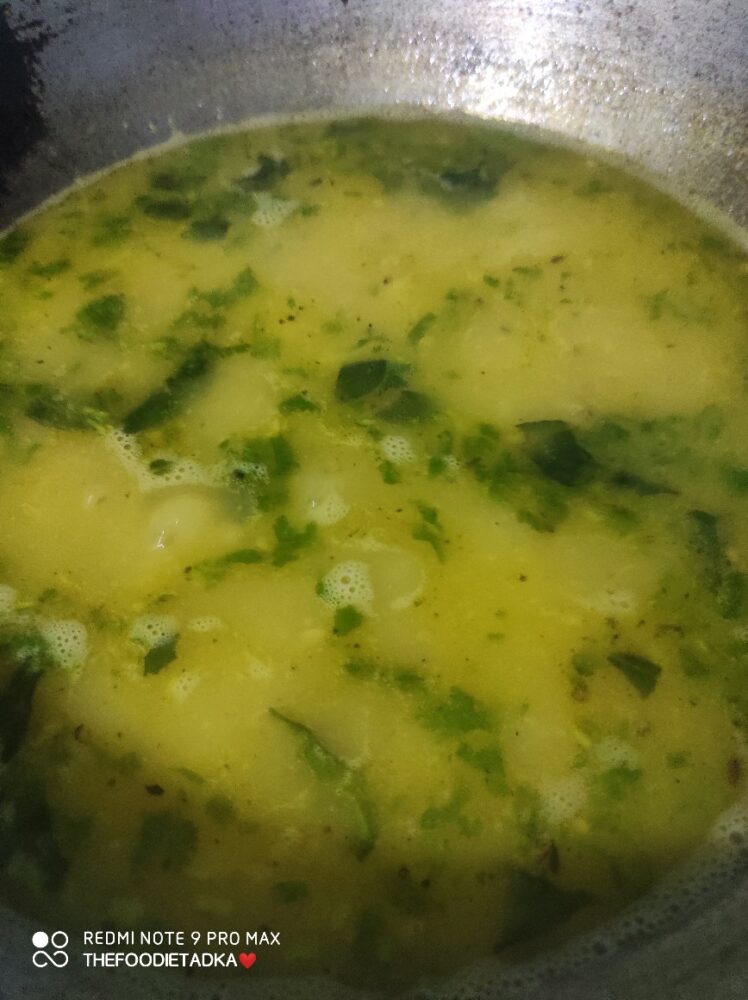 13) Your allu sabji or curry is ready to be served along with tikda.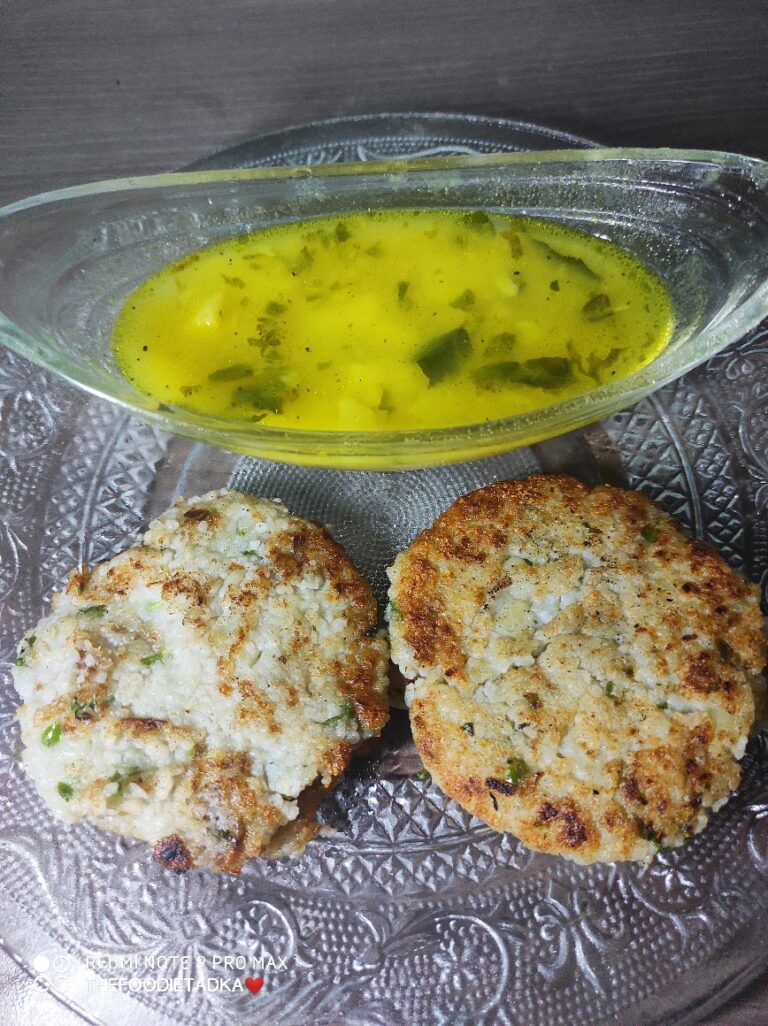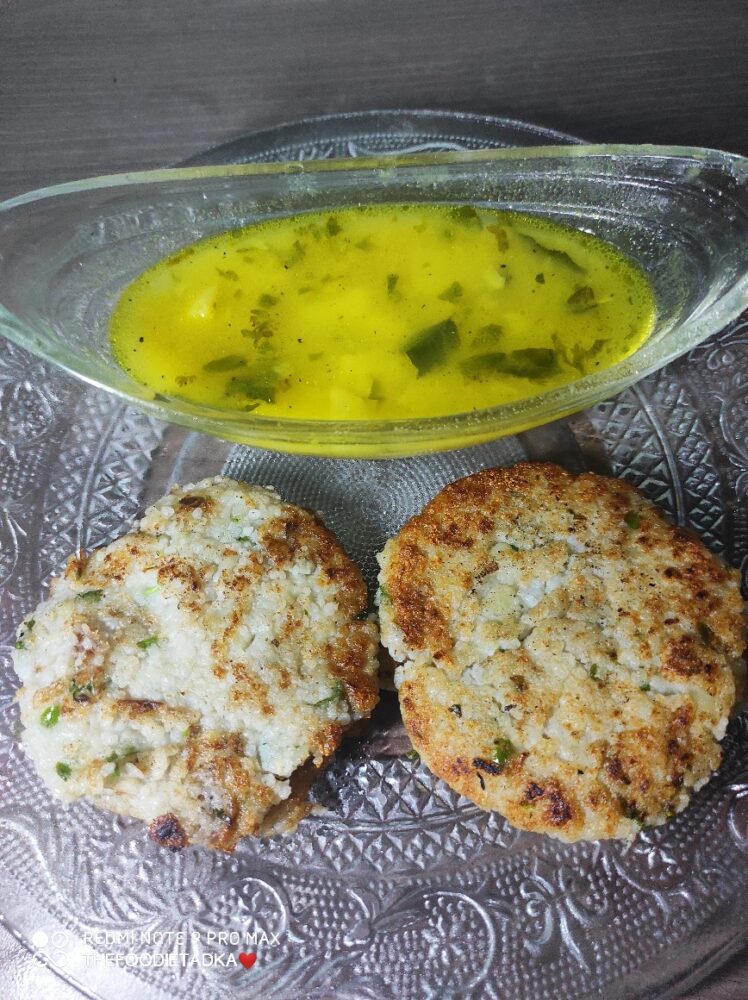 Tips and Tricks

1) Don't overboil the sama rice.
2) While shallow frying the tikdas, be patient and firm or else it will break.