Palak ke pakode
Ingredients:

Gram flour (besan) – 1 and 1/2cup besan
Spinach (palak) – 1 cup (finely chopped)
Onion- 1/2 cup (finely chopped)
Anardana- 1/2 tablespoon
Coriander seeds- 1/2 tablespoon
Carrom seems 1/2 tablespoon
Salt- as per taste
Green chillies- 2 to 3 finely chopped
Water- 1/3 cup
Step by step recipe:
Preparing the batter: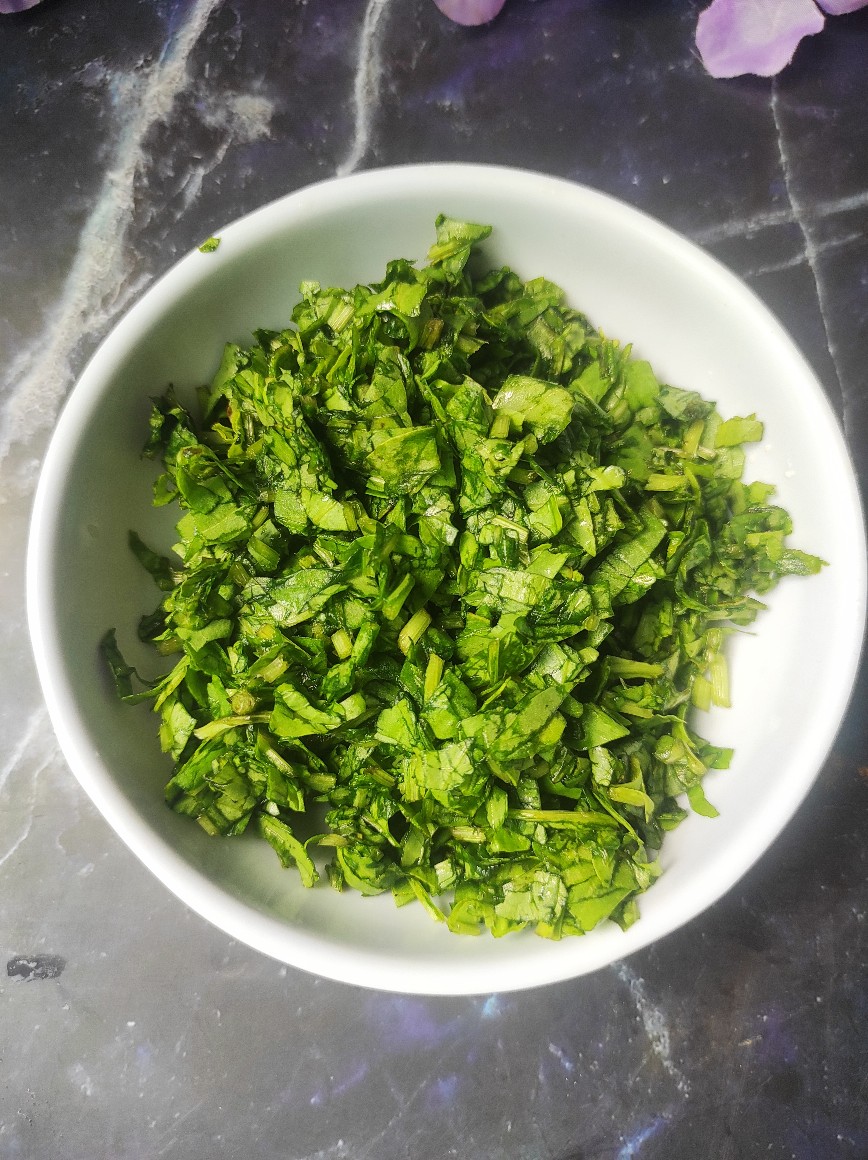 1) Firstly take a bunch of spinach remove the roots and wash it 5 to 6 times.Now chop it finely and wash it twice. Keep it aside for later.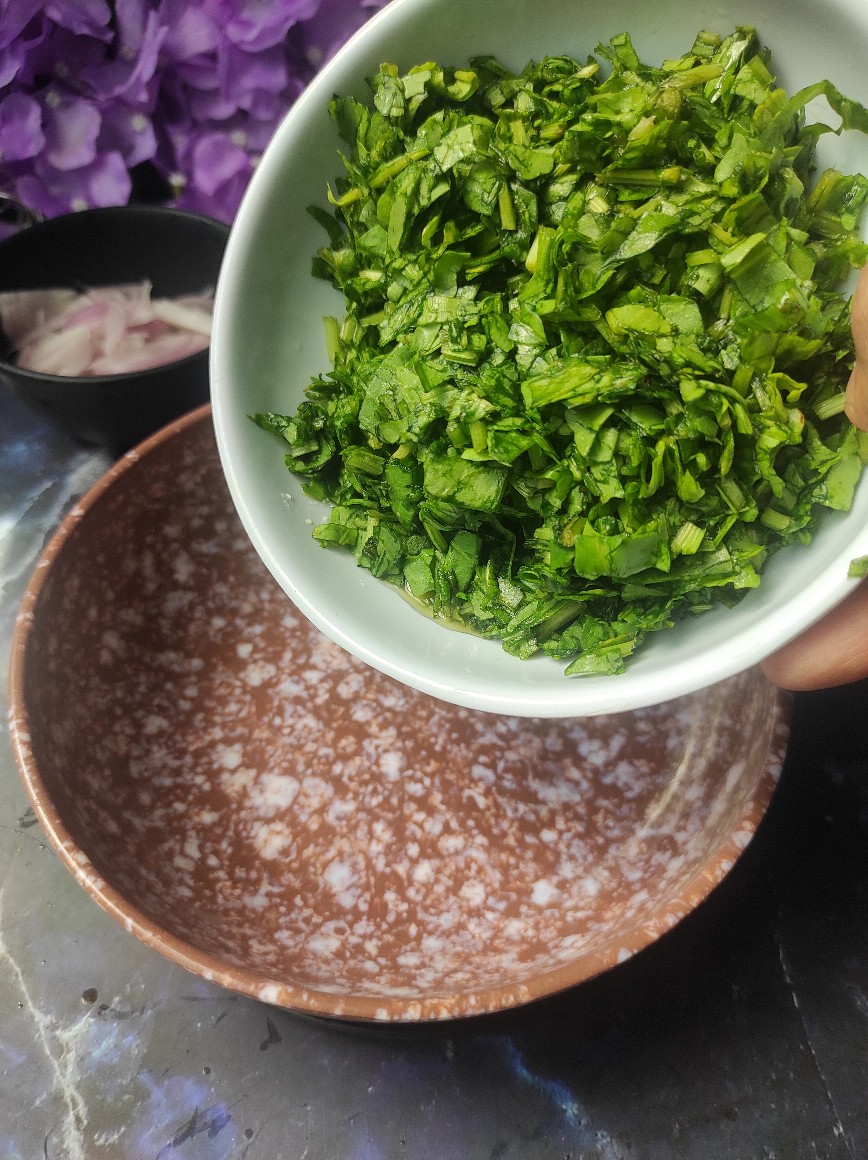 2) Add 1 cup chopped spinach to it.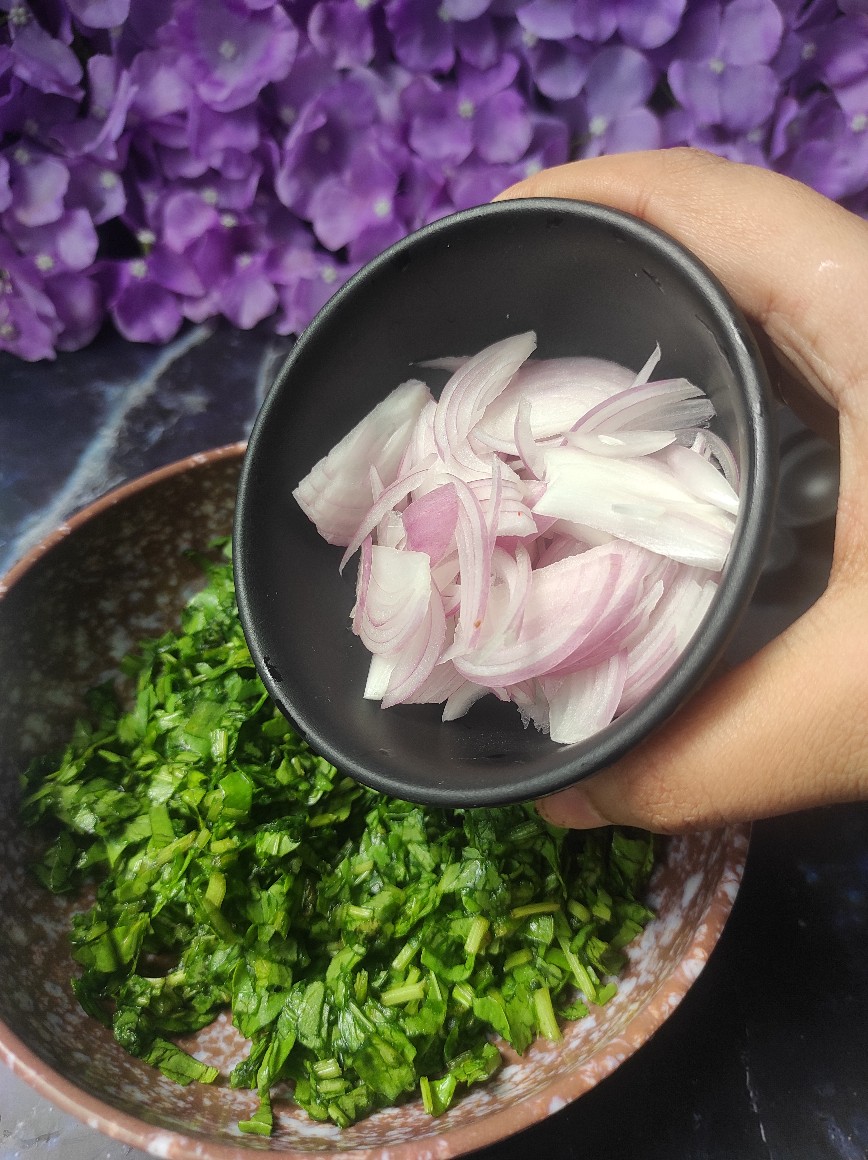 3) Add 1/2 cup chopped onions to it.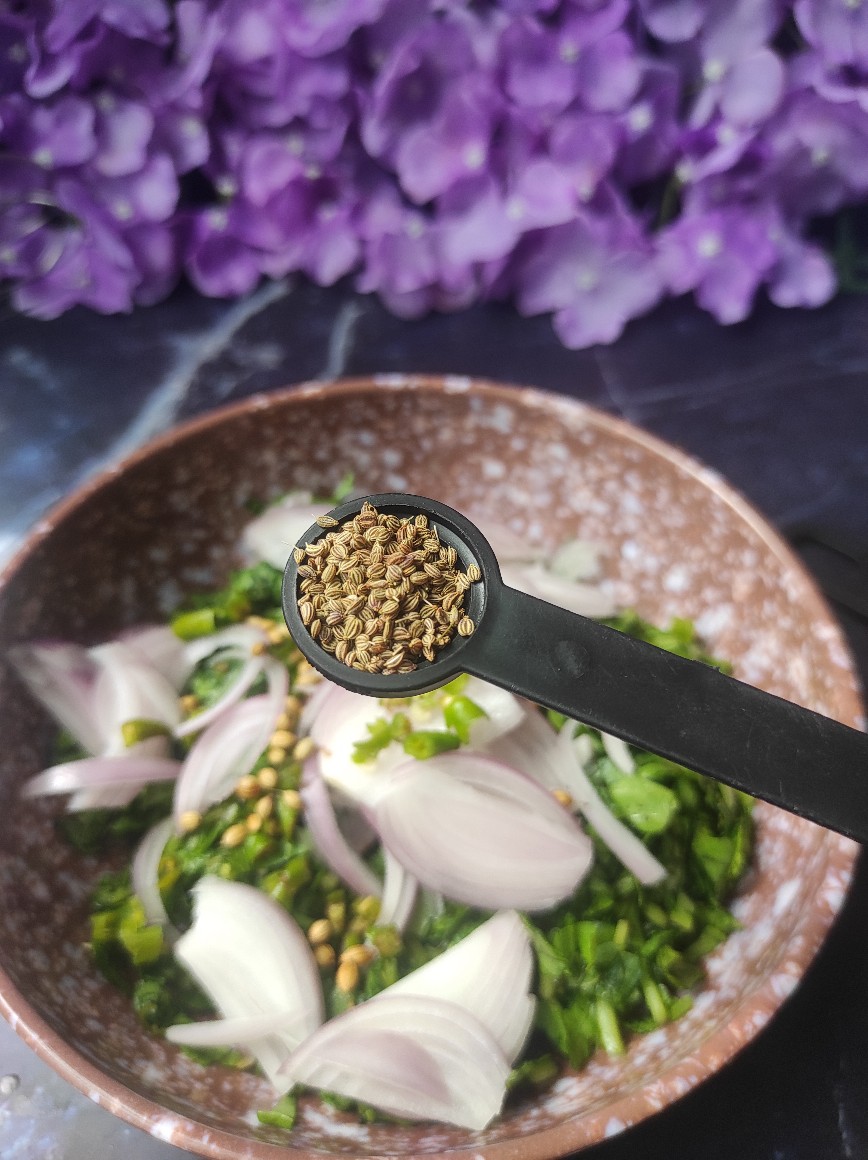 4) Add 1/2 tablespoon carrom seeds to it.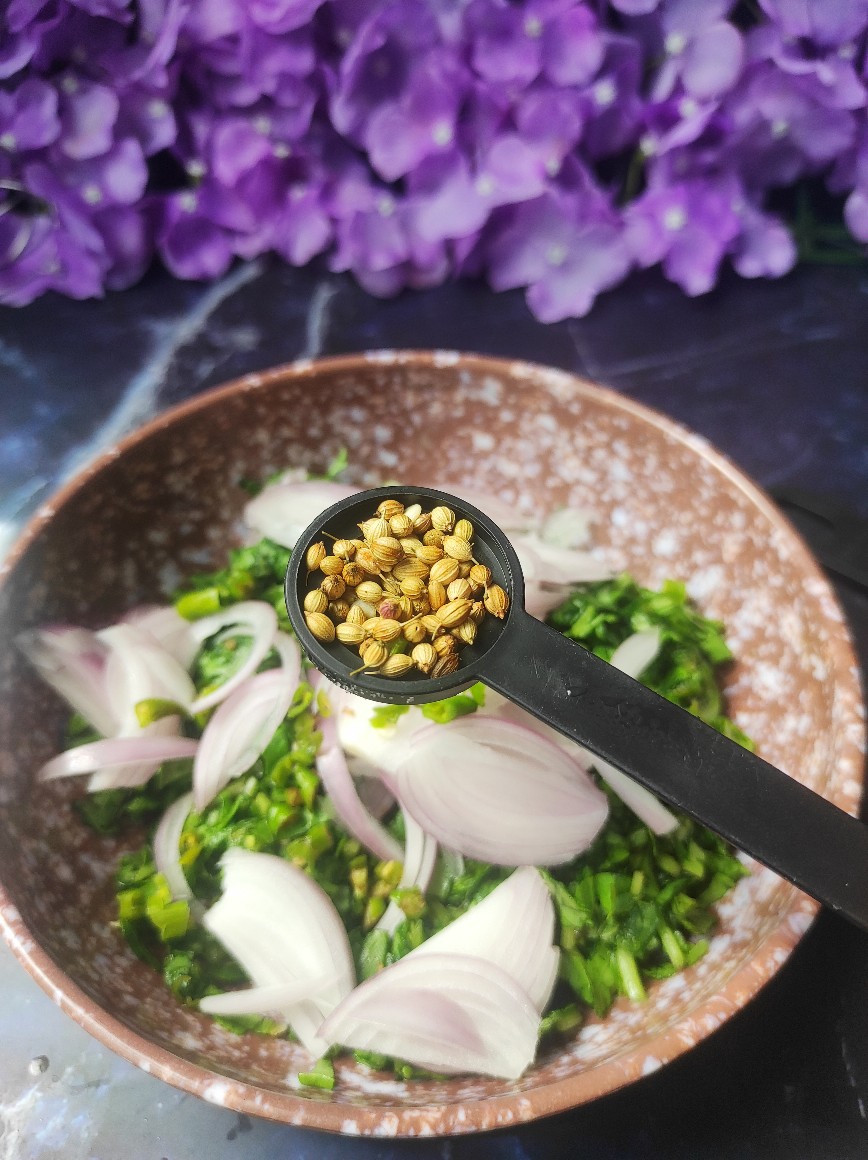 5) Add 1/2 tablespoon coriander seeds to it.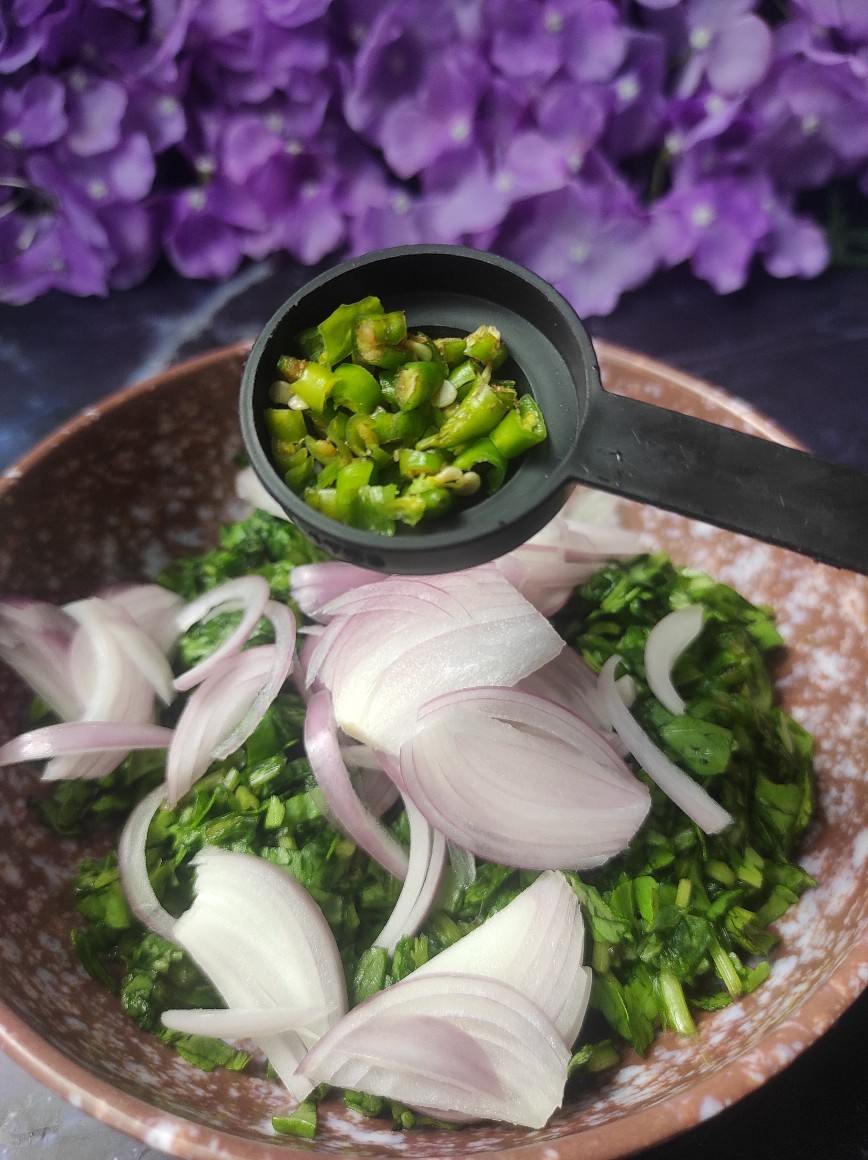 6) Add 2 to 3 crushed green chillies to it.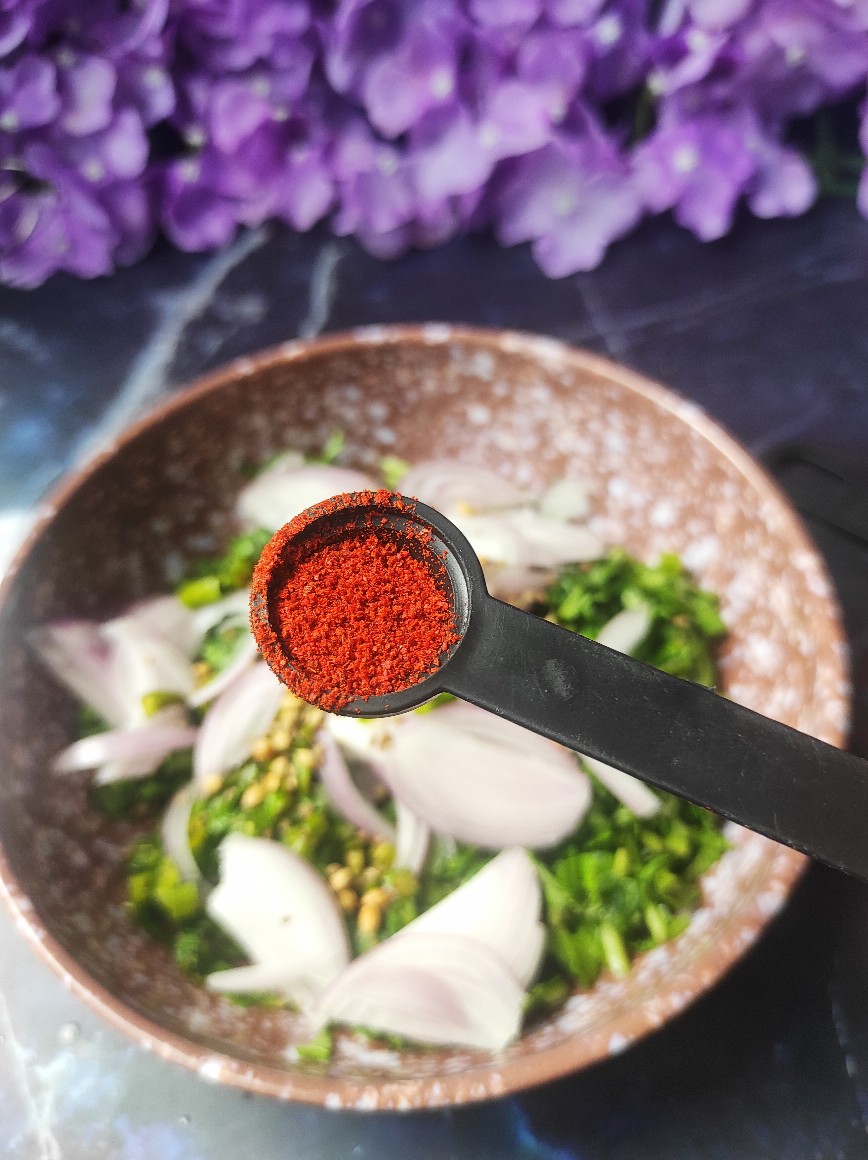 7) Add 1/2 tablespoon red chilli powder in it.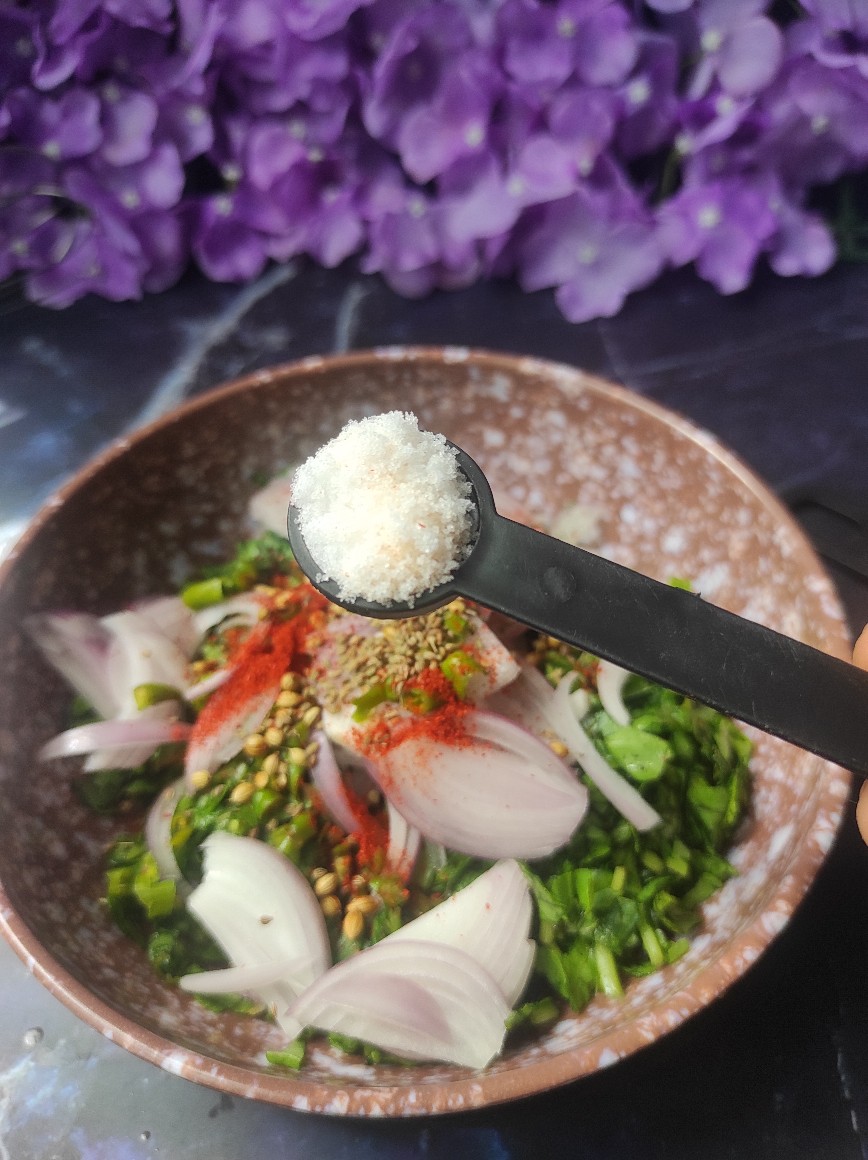 8) Add salt as per taste.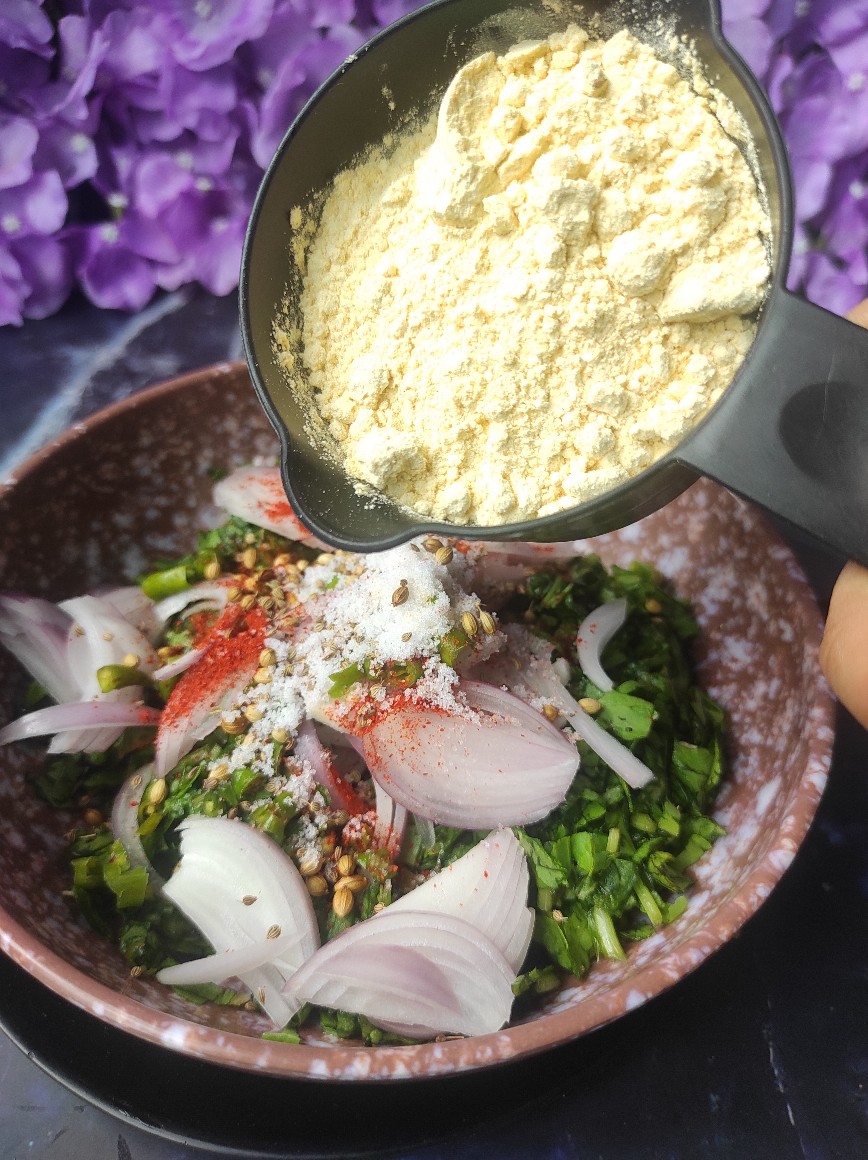 9) Add 1 and 1/2 cup of besan Or gram flour in it.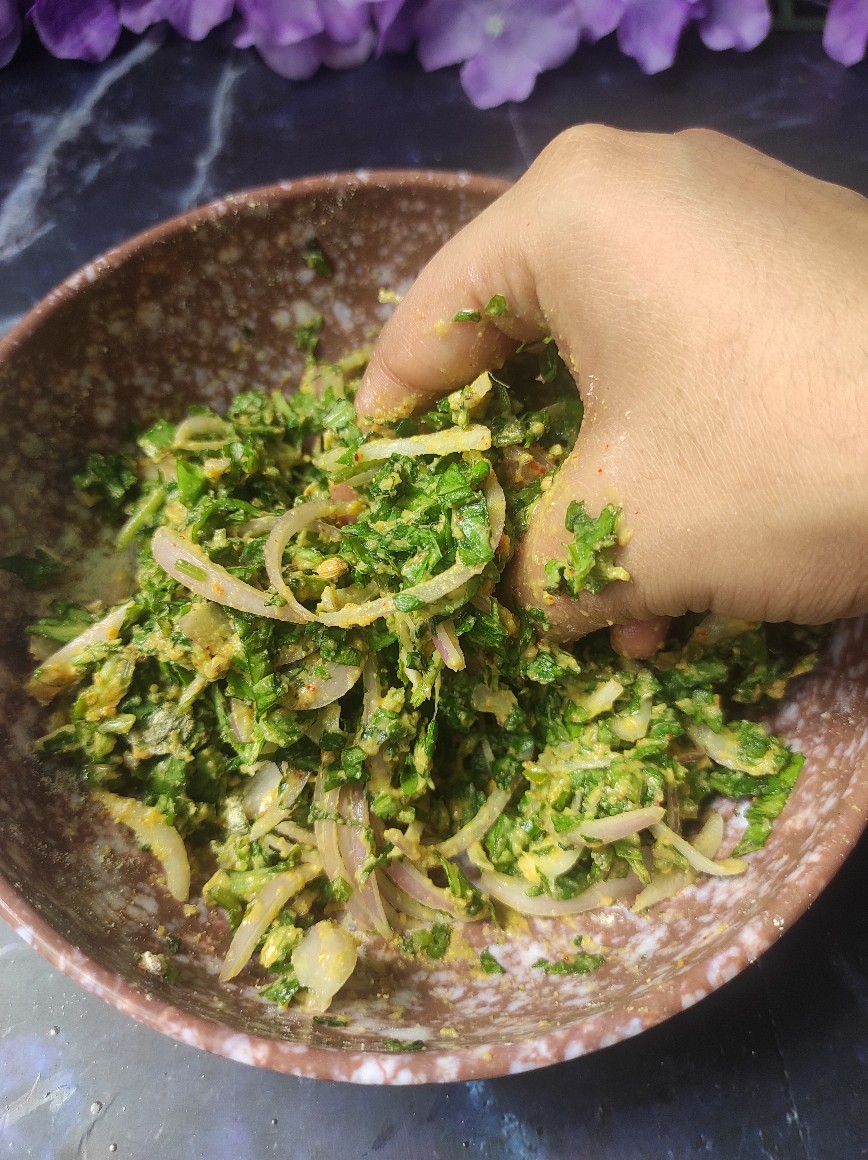 10) Mix them well with your hands.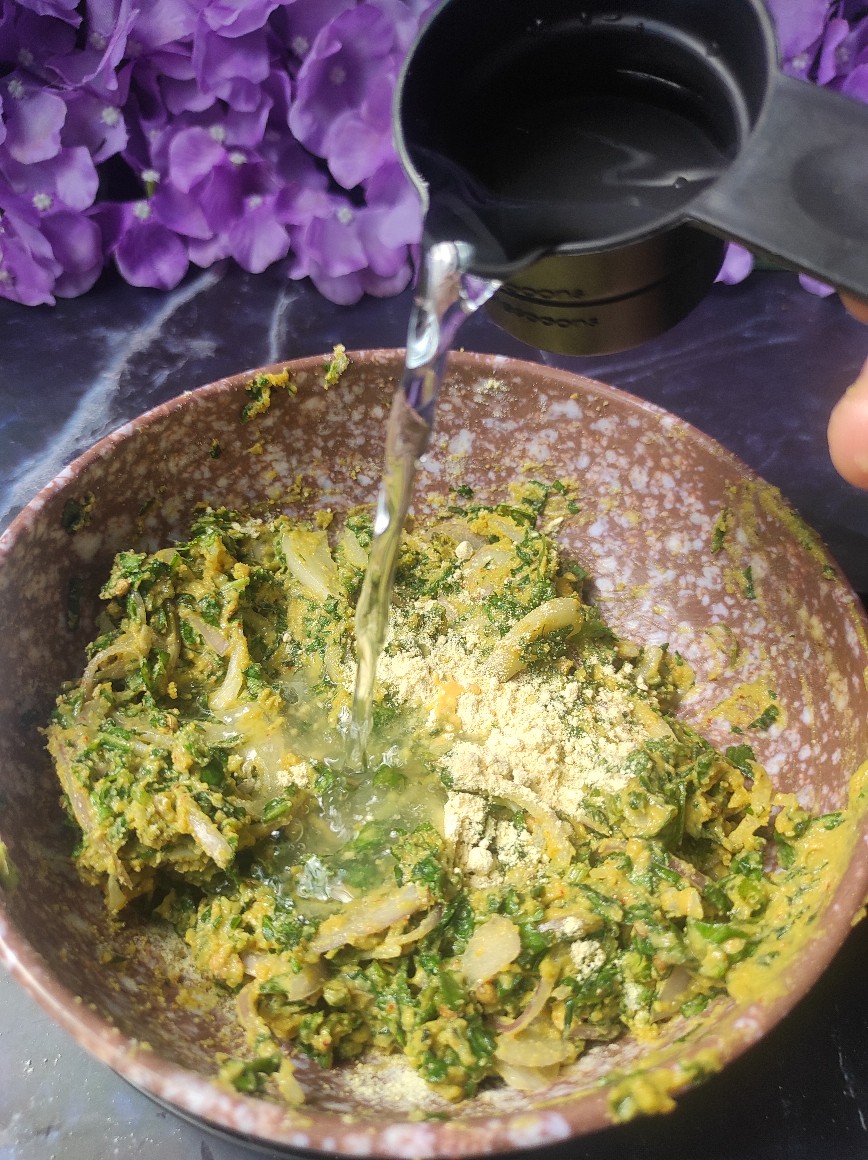 11) Add required amount of water in it.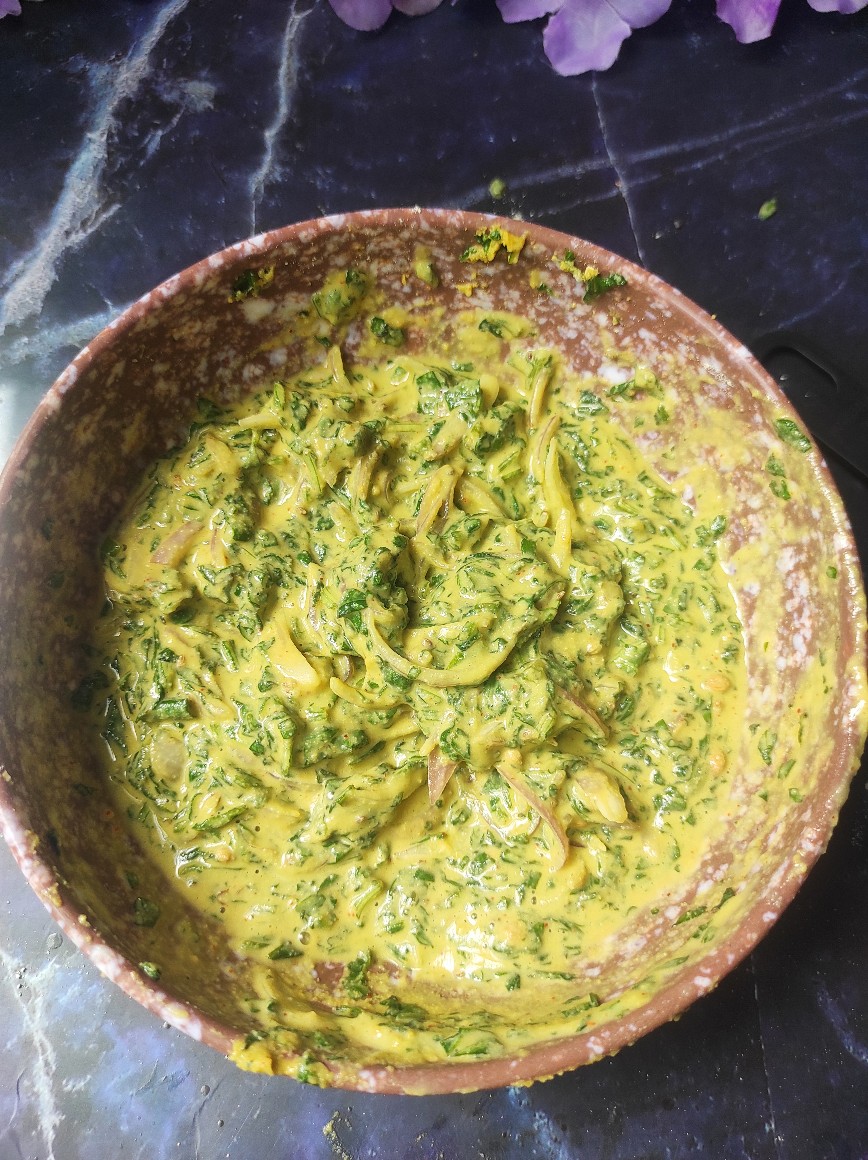 12) Mix well to get a to get a semi thick dough.
Frying the pakora: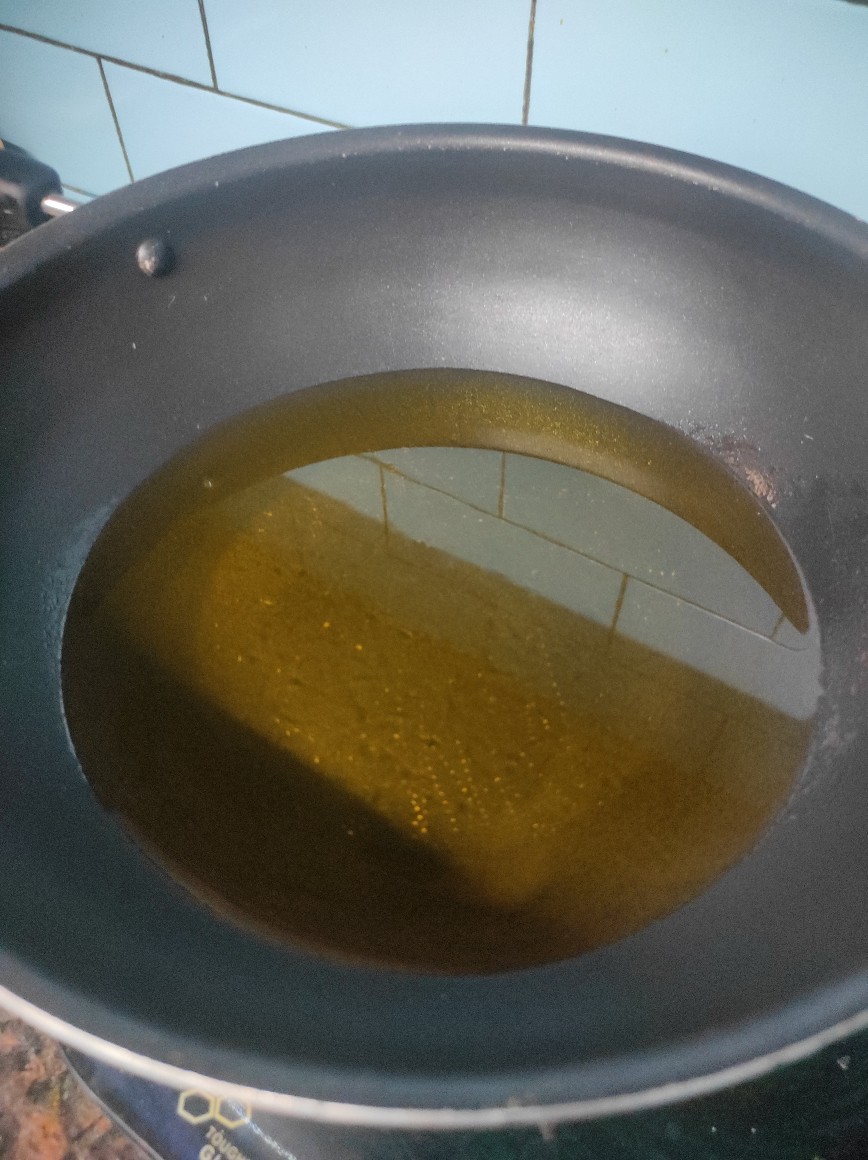 1) Heat a pan with 3 cups of oil.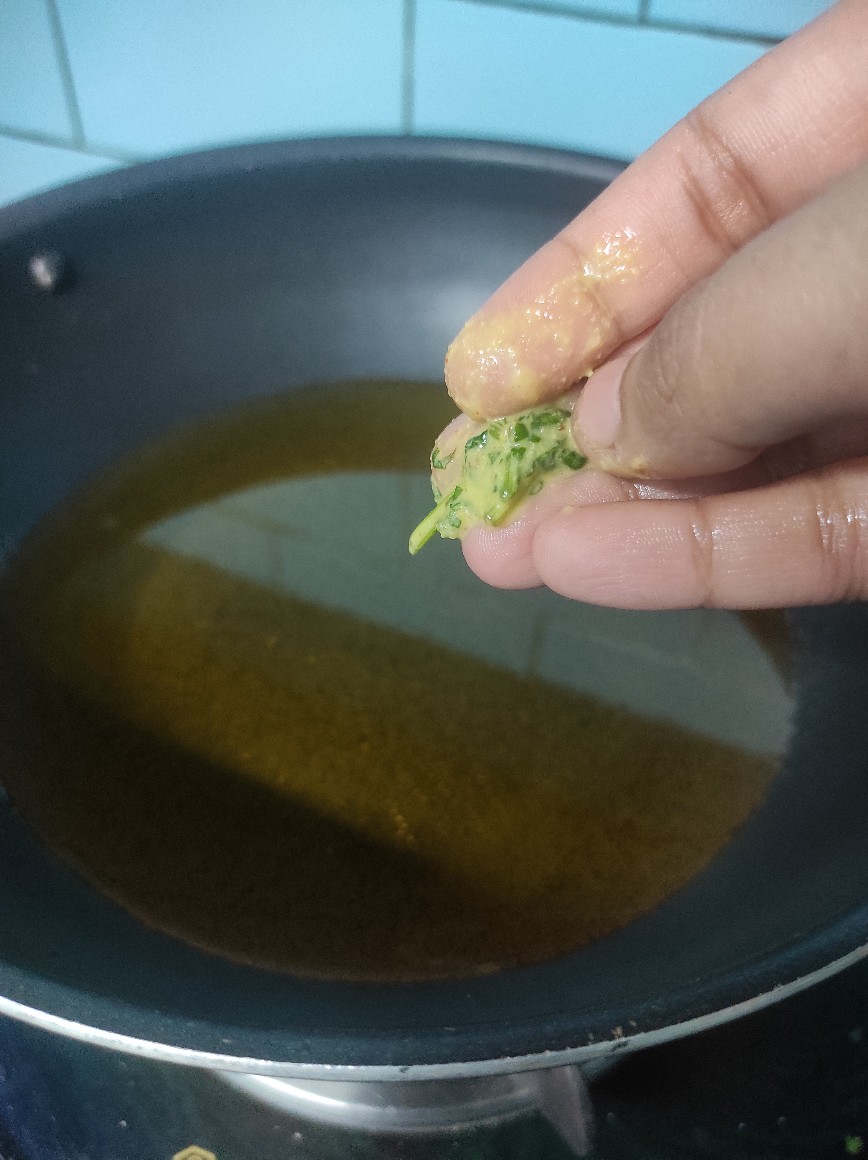 2) Add a pinch of dough to see if the oil is ready for frying or not.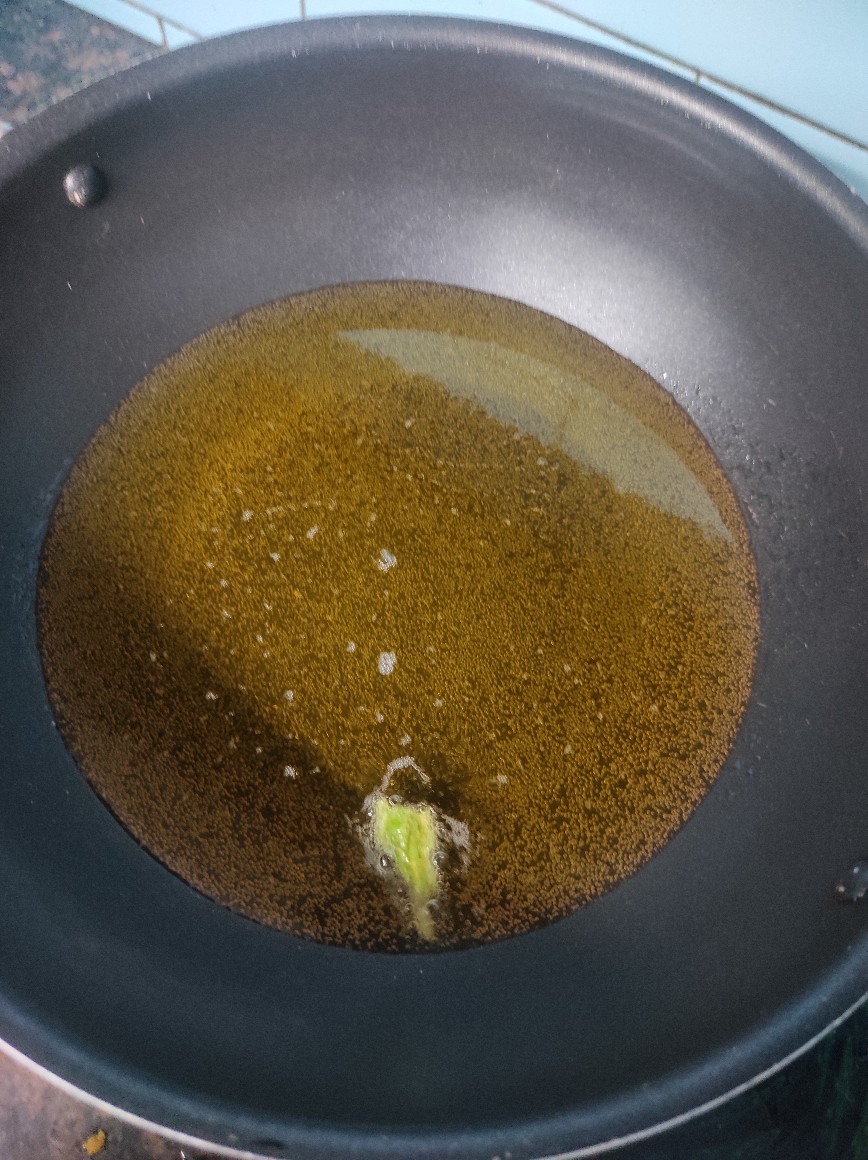 3)If the dough comes up then the oil is perfectly ready.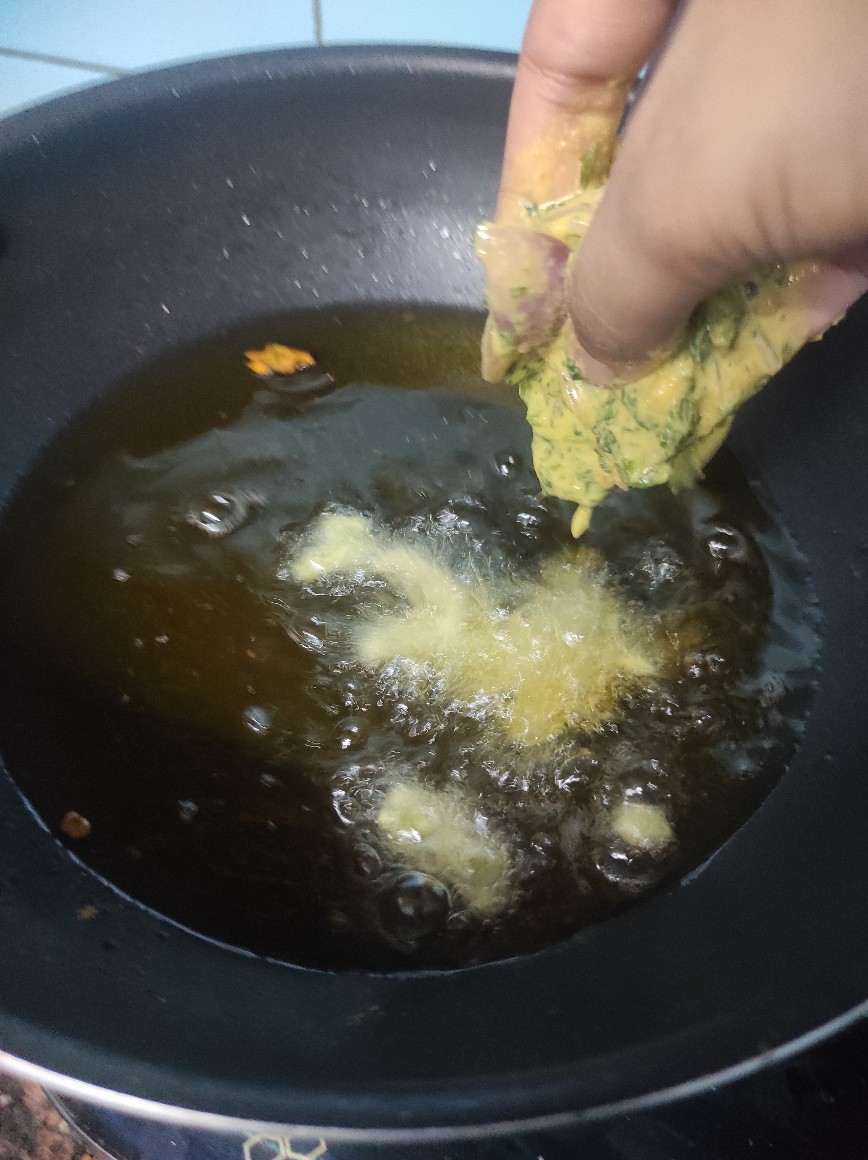 4) Now slowly add small portion of dough in the oil with your hands freely.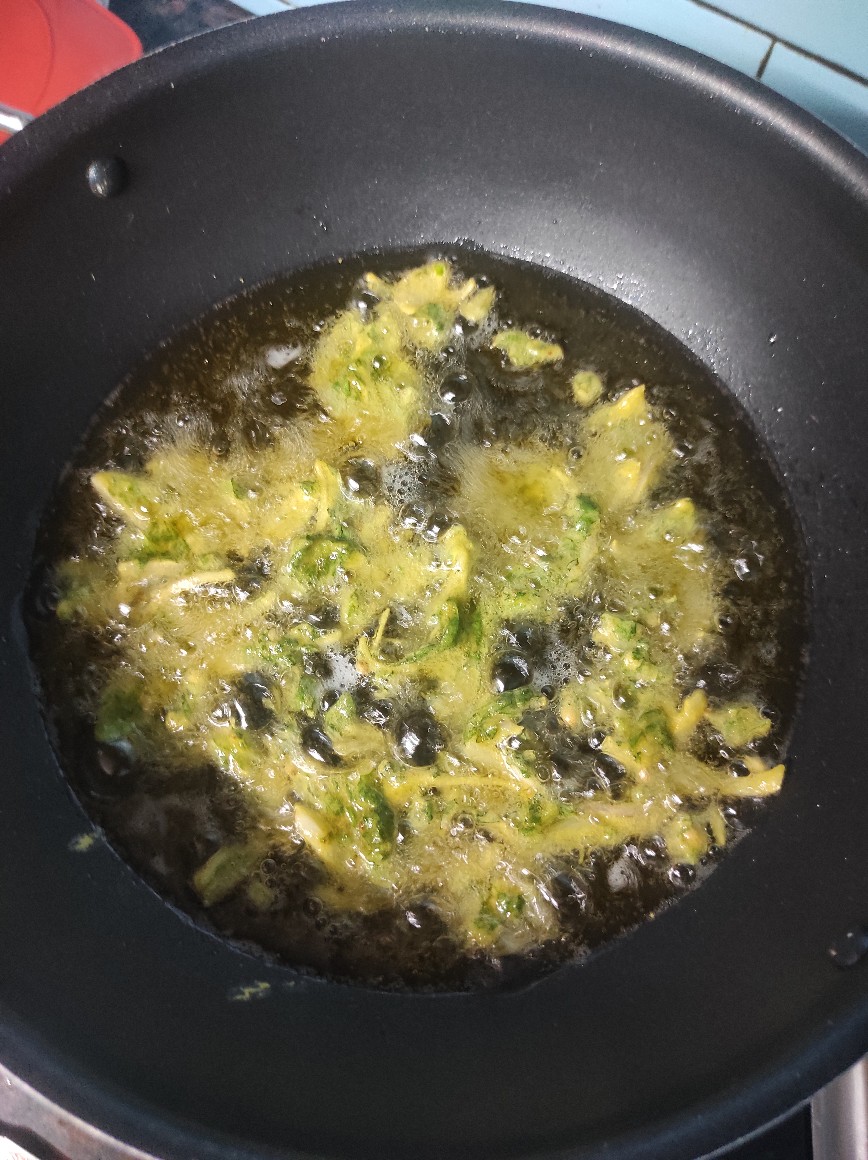 5) Fry it for 2 to 3 minutes until it turn golden brown now turn it on the other side.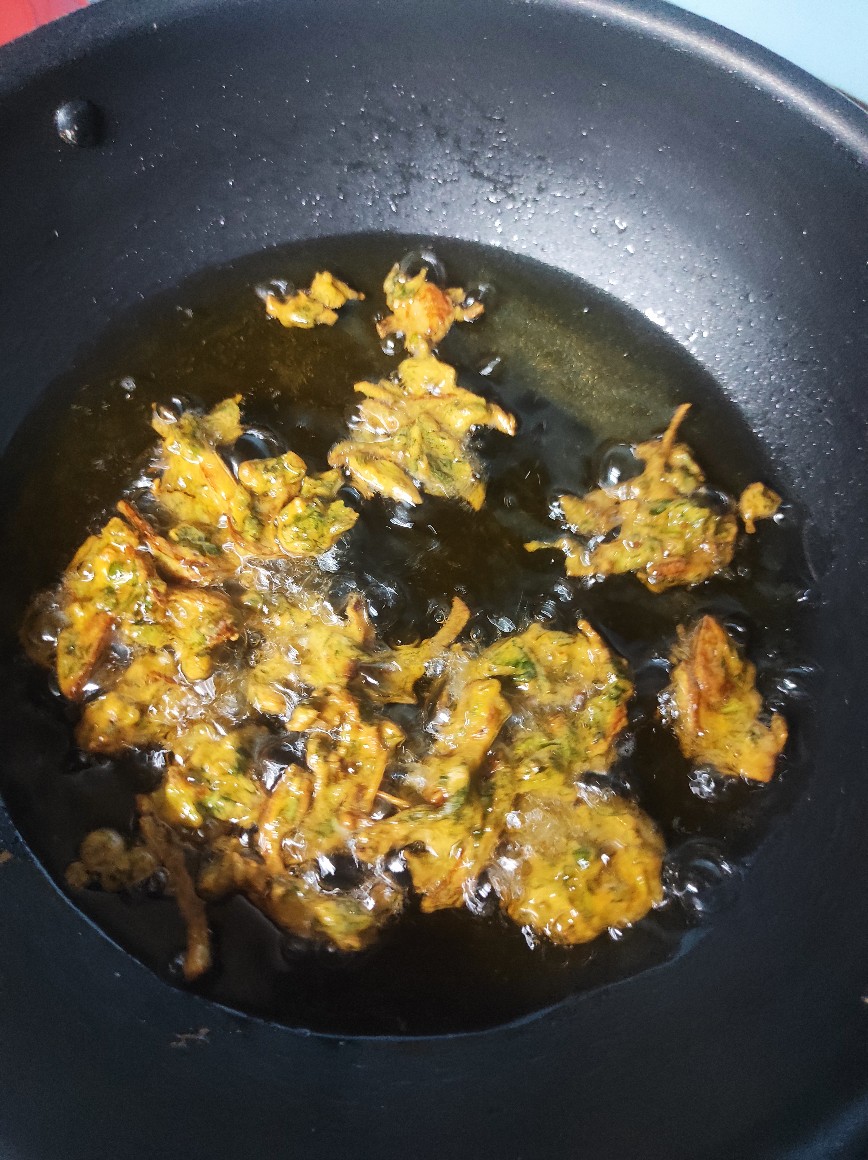 6) Fry it for 2 minutes until it turns golden brown on the other side as well.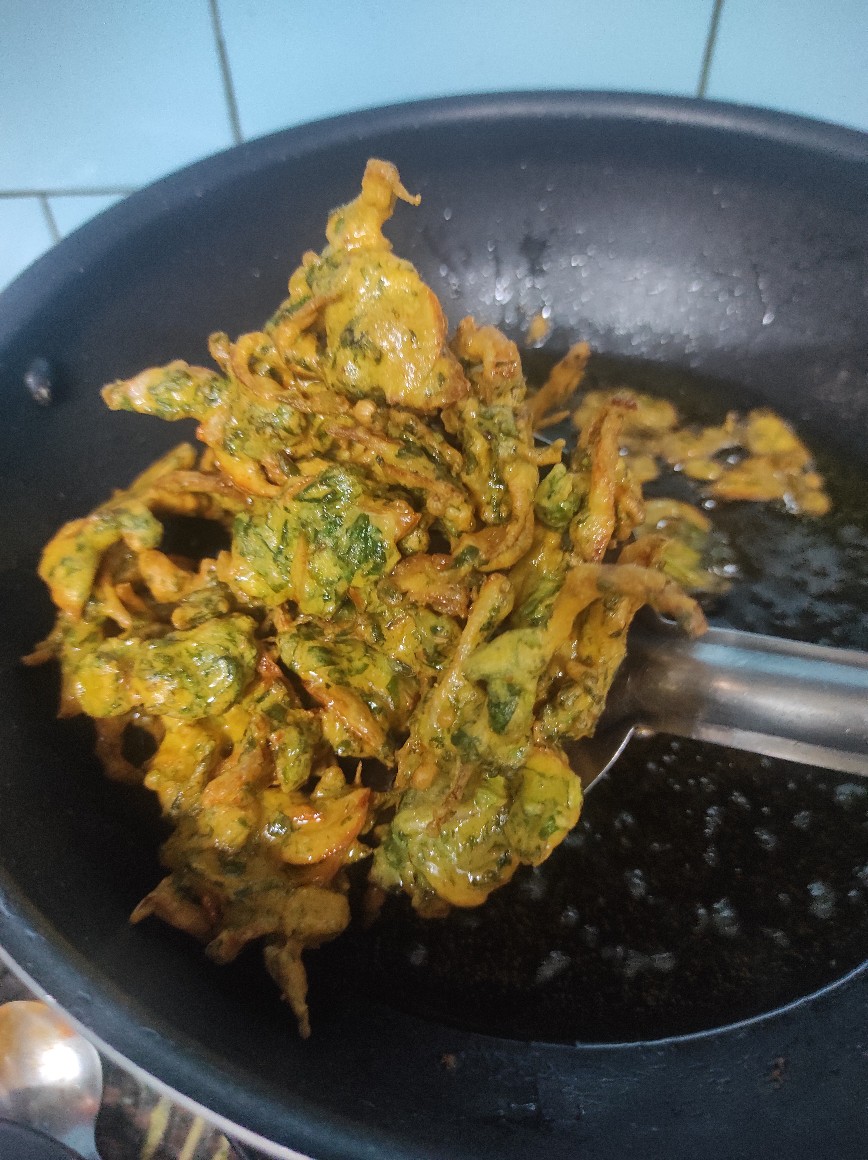 7) Now drain it well with the help of a spatula and serve hot. Repeat it same with the remaining batches.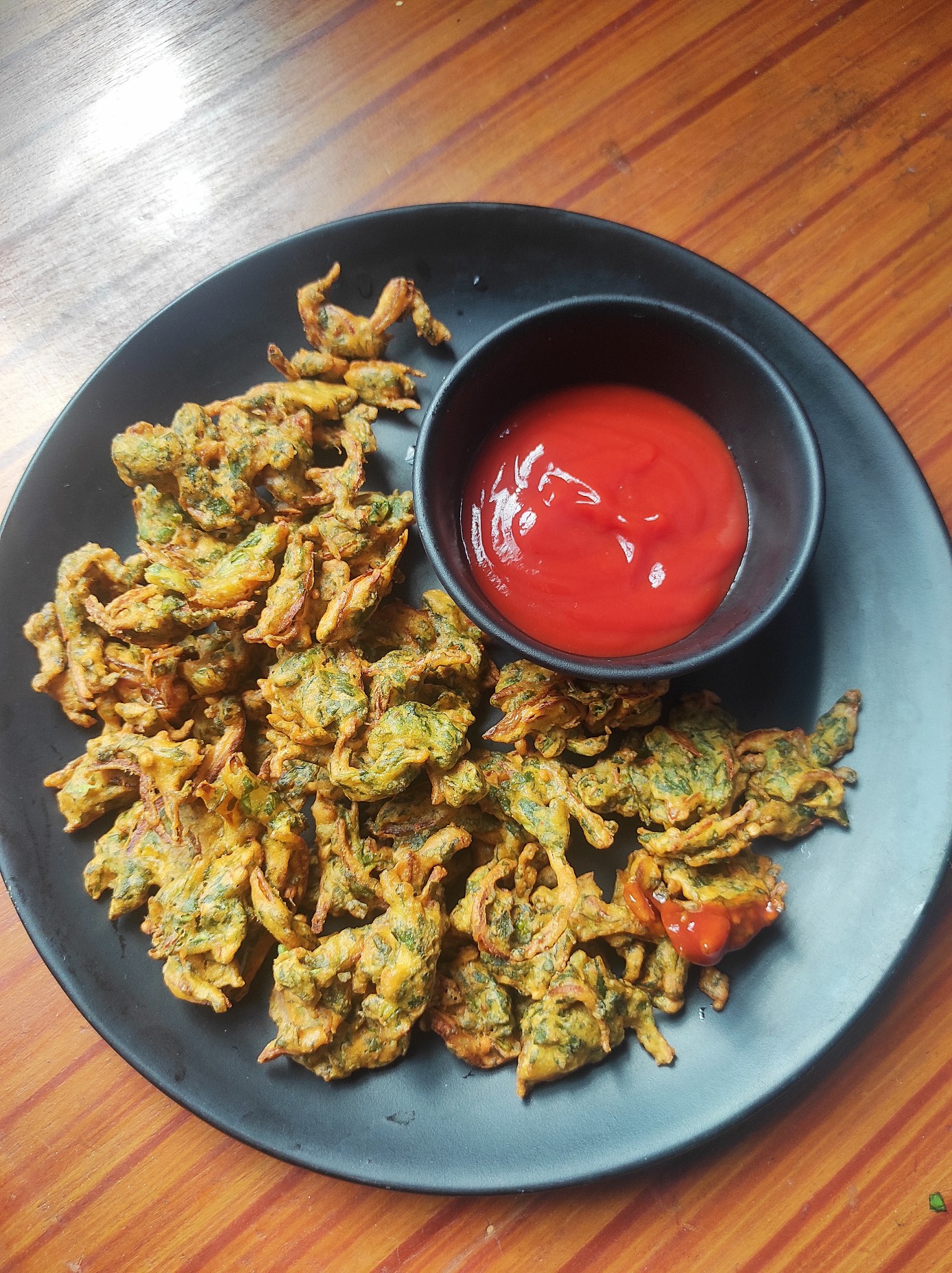 8) Your palak pakora is ready. Serve it along with green chutney and ketchup.
Tips and tricks:
1) Don't add excess water in the batter. Keep in mind that the spinach leaves water when salt it added to it so add water slowly and as per need.
2) Fry it until it turns golden brown and aromatic. Don't overfry it as it will turn hard.